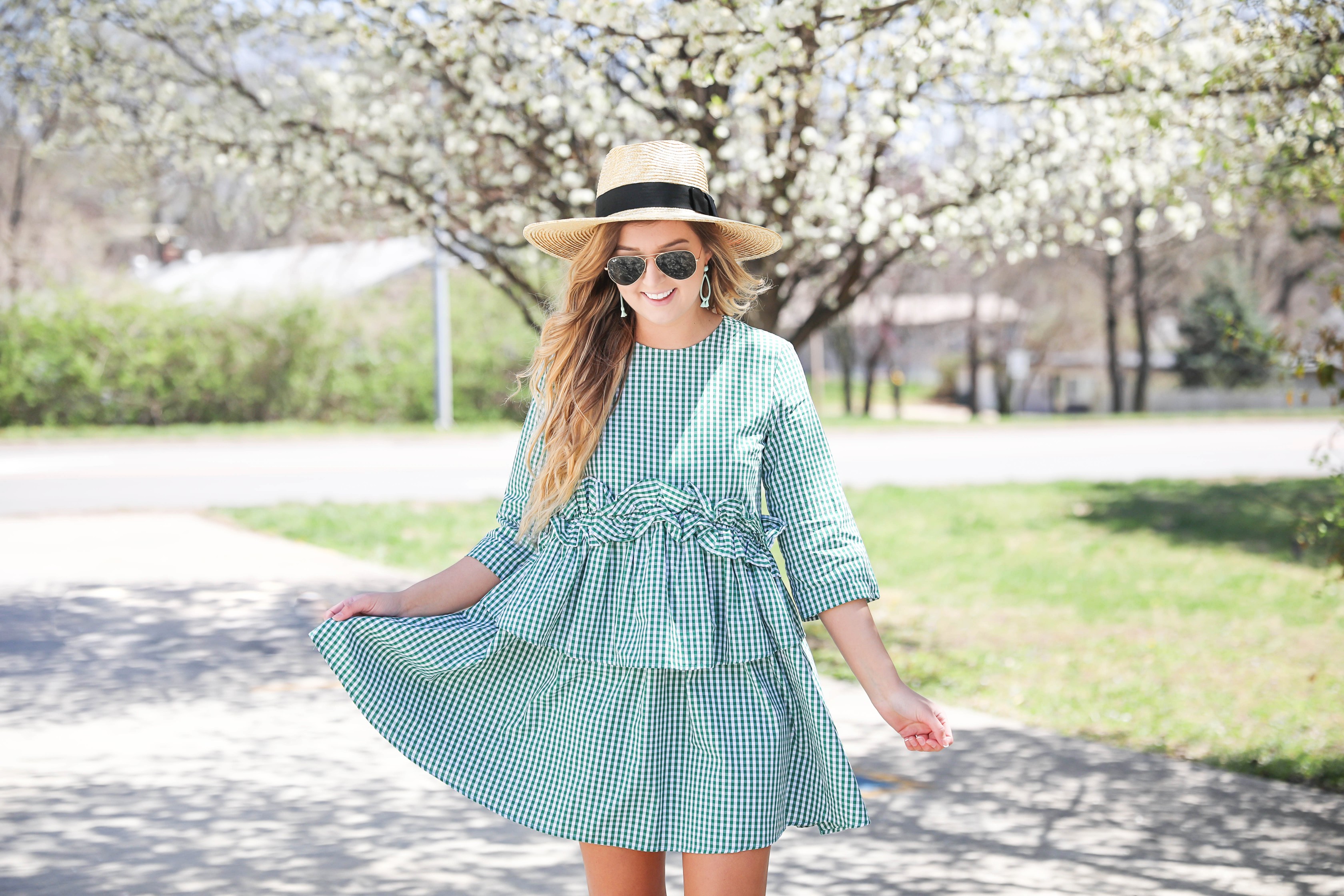 Spring Blooms & Green Gingham | OOTD + Weird Airport Storytime
I'm back! Sorry for the lack of posting, last week was my birthday so I took some time off to celebrate! However, I missed blogging way too much so I am back at it with a spring post! I have been wanting to shoot in front of these blooming trees for awhile now. They are all over Kansas City and they look beautiful! My mom and I were driving down Ward Parkway on our way to Brookside and I had to pullover so we could shoot these. Luckily, this dress went perfectly with the pretty backdrop – but I will talk more about the outfit later.
Right now I want to tell you about our weird airport experience on Sunday… I spent this last weekend in Nashville for my 21st birthday and it was so fun! Most everyone left Sunday morning, however, my best friend, sister, her boyfriend, and I decided to catch the later flight out so we could spend the day exploring. When everyone else got to the airport in the morning they started texting us about all the delays happening across the U.S. – there were a lot of snow and ice storms going on. So we periodically checked our flight status throughout the day so we could know what was going on.
By noon we started getting delayed. Our original flight was supposed to leave at 5:30 p.m. and we pretty quickly got delayed to 8:30 p.m. – so we did what every 20 something would do, we got drunk. We ended up back at our hotel and hung out at a bar for awhile. At 5:30 we sat down at the restaurant to eat, as we were all looking at the menus I decided to get on Southwest and check our flight. Right as I did my best friend got a text update from Southwest, we were so confused because our flight all of a sudden read "departs at 6:30 p.m." This may just be me, but I had no idea airlines could delay your flight then un-delay it – especially with an hours notice?!
We all shot up from the table and hopped in an Uber to head to BNA. On the way there my sister looked at all of us in horror and said "…it says our plane is in the air." We freaked out! Although, like I said earlier, we were all a little drunk so we found it funny more than anything haha! We ended up going into the airport and asked a Southwest employee to check on our flight, he said that it actually hadn't left yet (so who knows why Southwest's app was being so weird), but we needed to hurry. Meanwhile, the person in line next to us is talking to cops, we asked our gate agent "what's going on?" and he says, "oh, he's intoxicated." We all gave each other a look and ran off haha!
We scrambled through security (shout out to the random TSA officer who told us we could all go pre-check) and ended up SPRINTING to our gate. When we got there it was 6:20, 10 minutes before our most recent scheduled departure, and guess what? The plane hadn't even started boarding! All the other passengers around us had similar stories of having to rush to the airport and run the gate. It was such a weird circumstance! We ended up boarding the flight then we were told there was a fuel leak and they had to fix that. Eventually, we made it home safe and sound so at the end of the day there are no complaints, just a weird airport experience!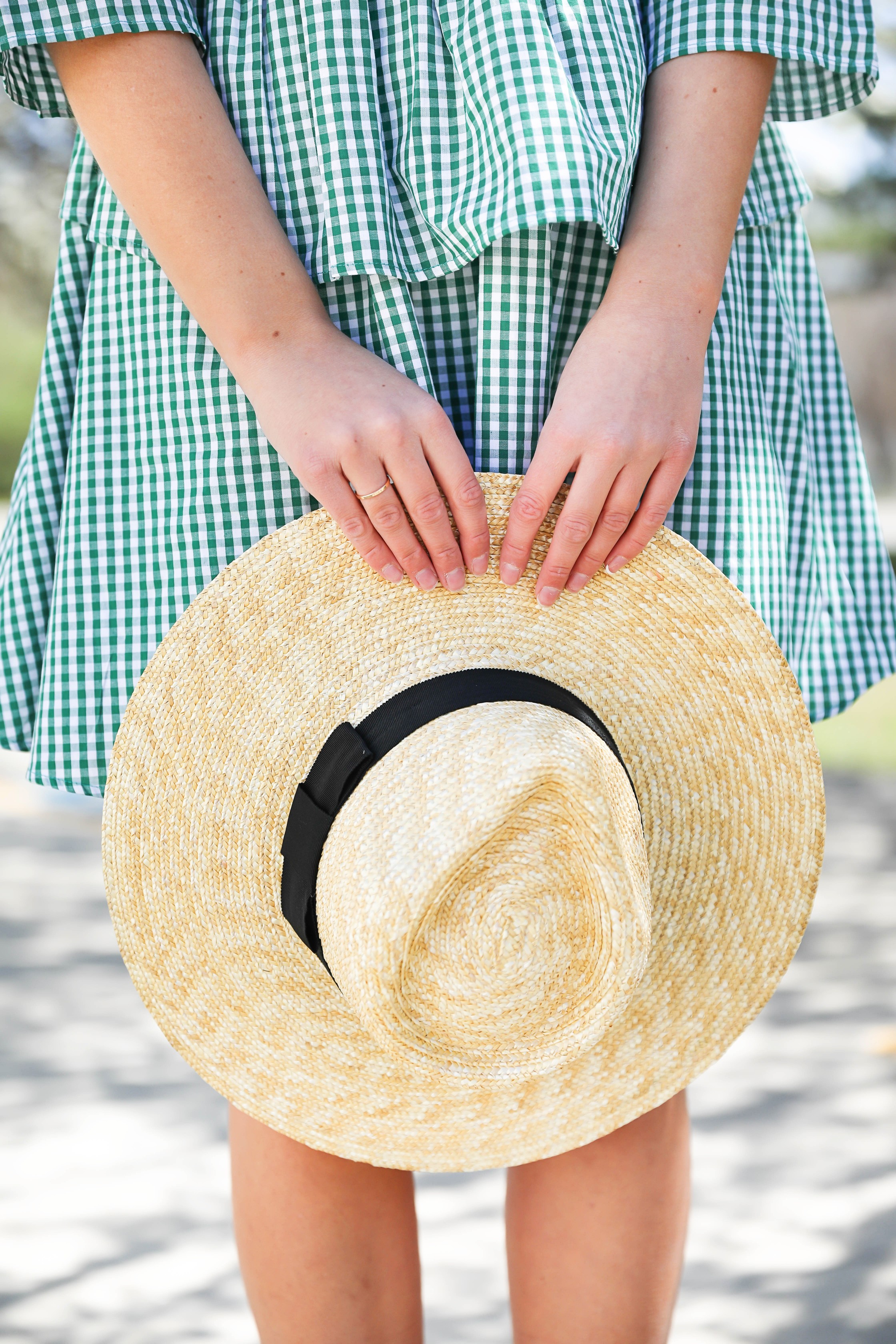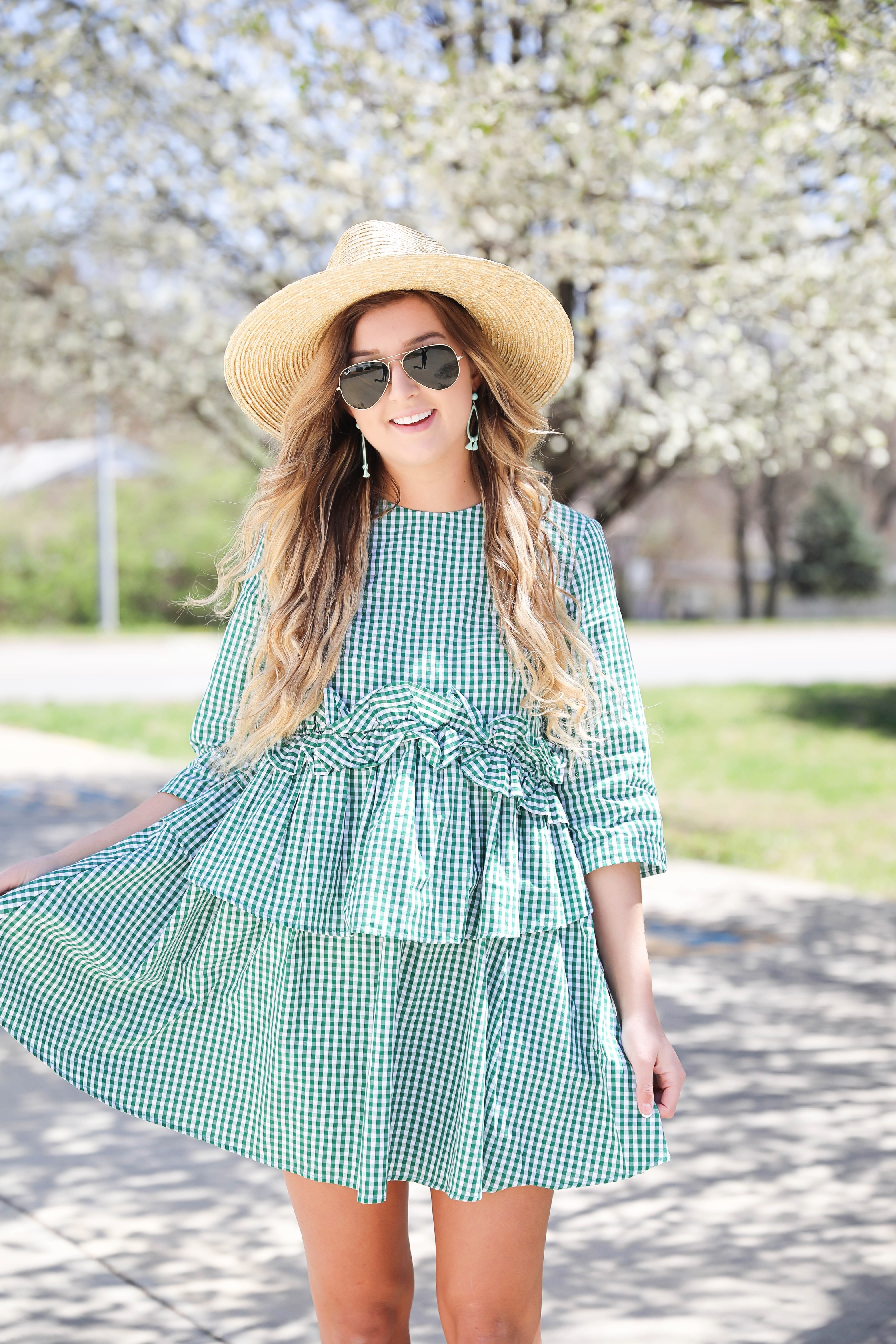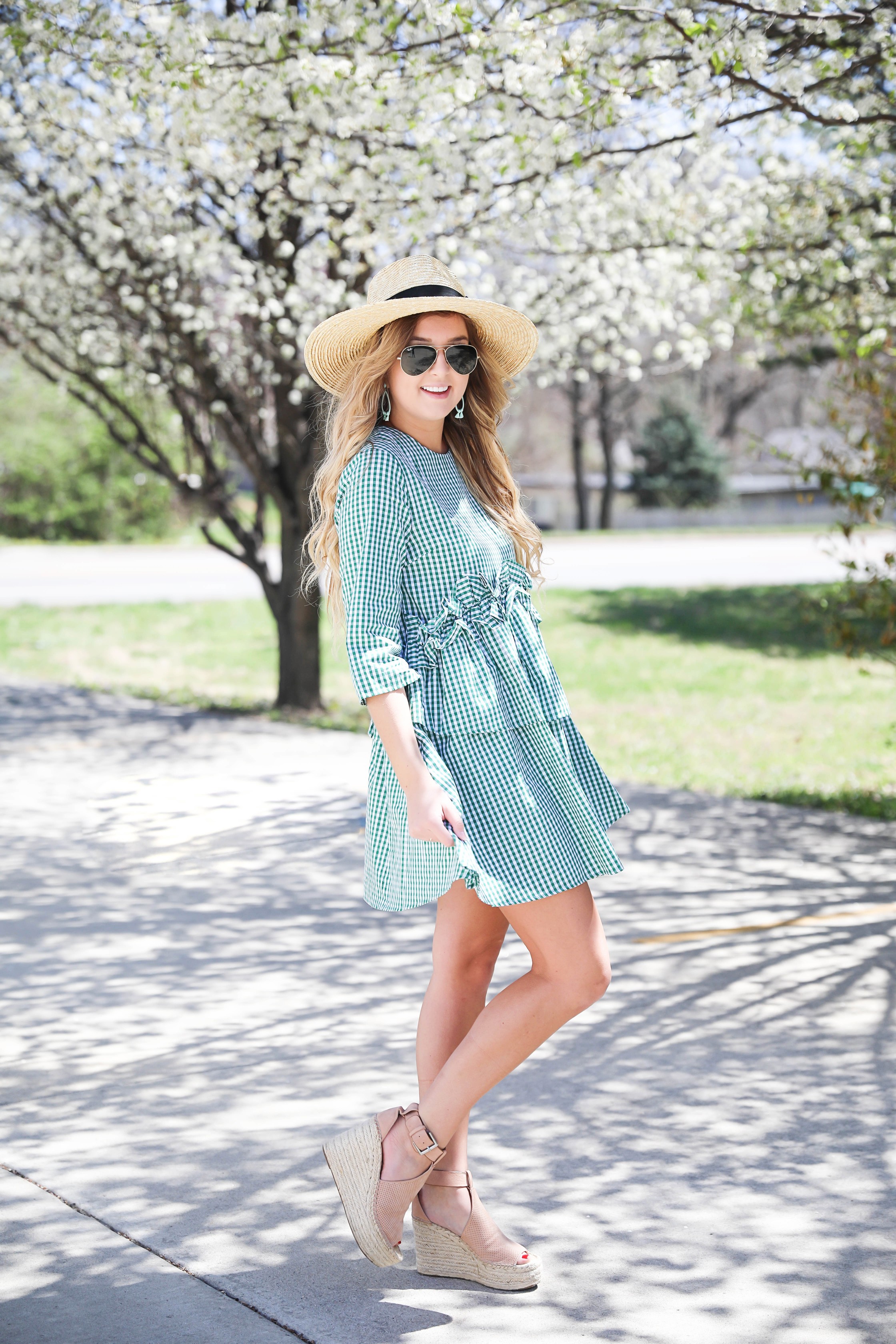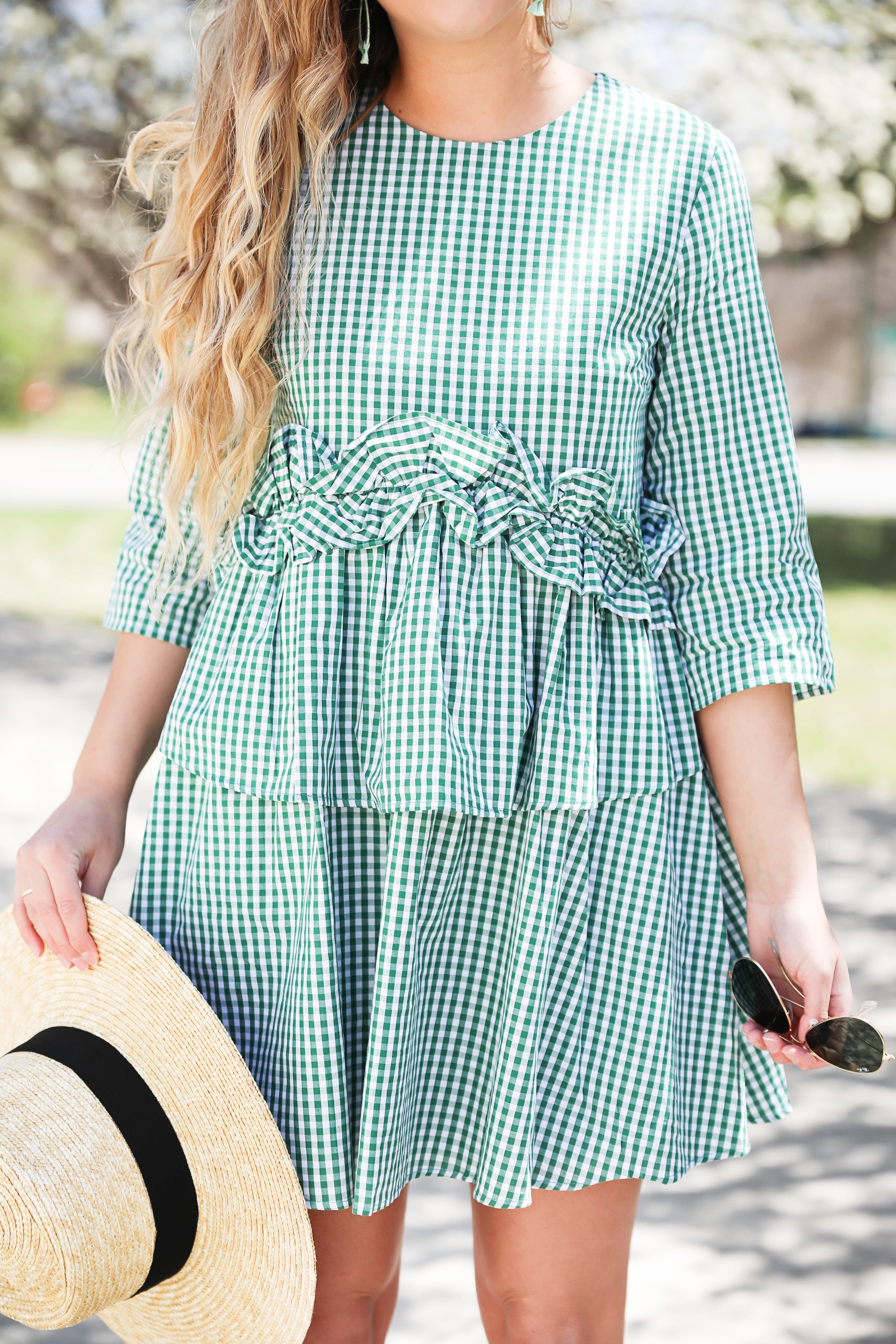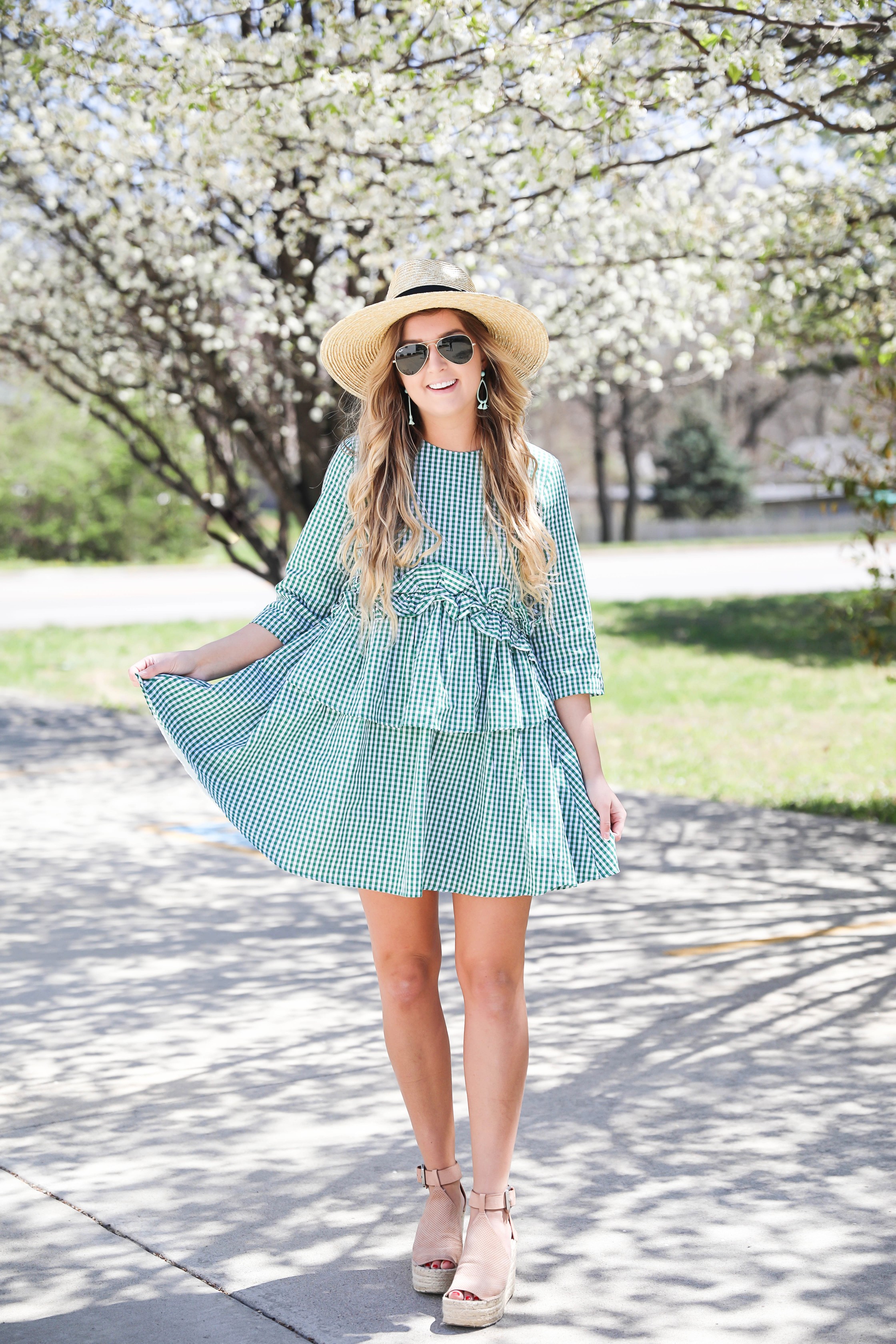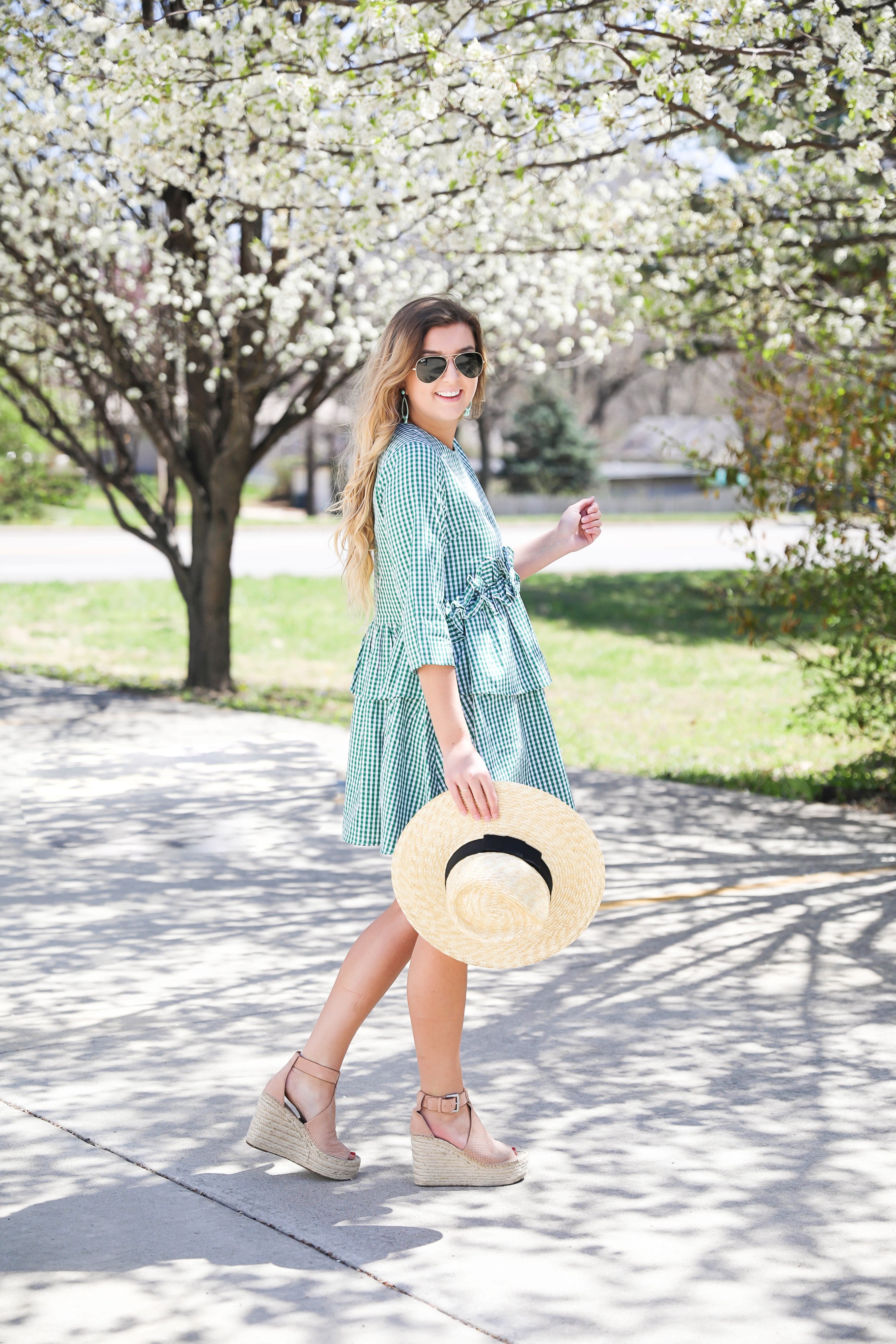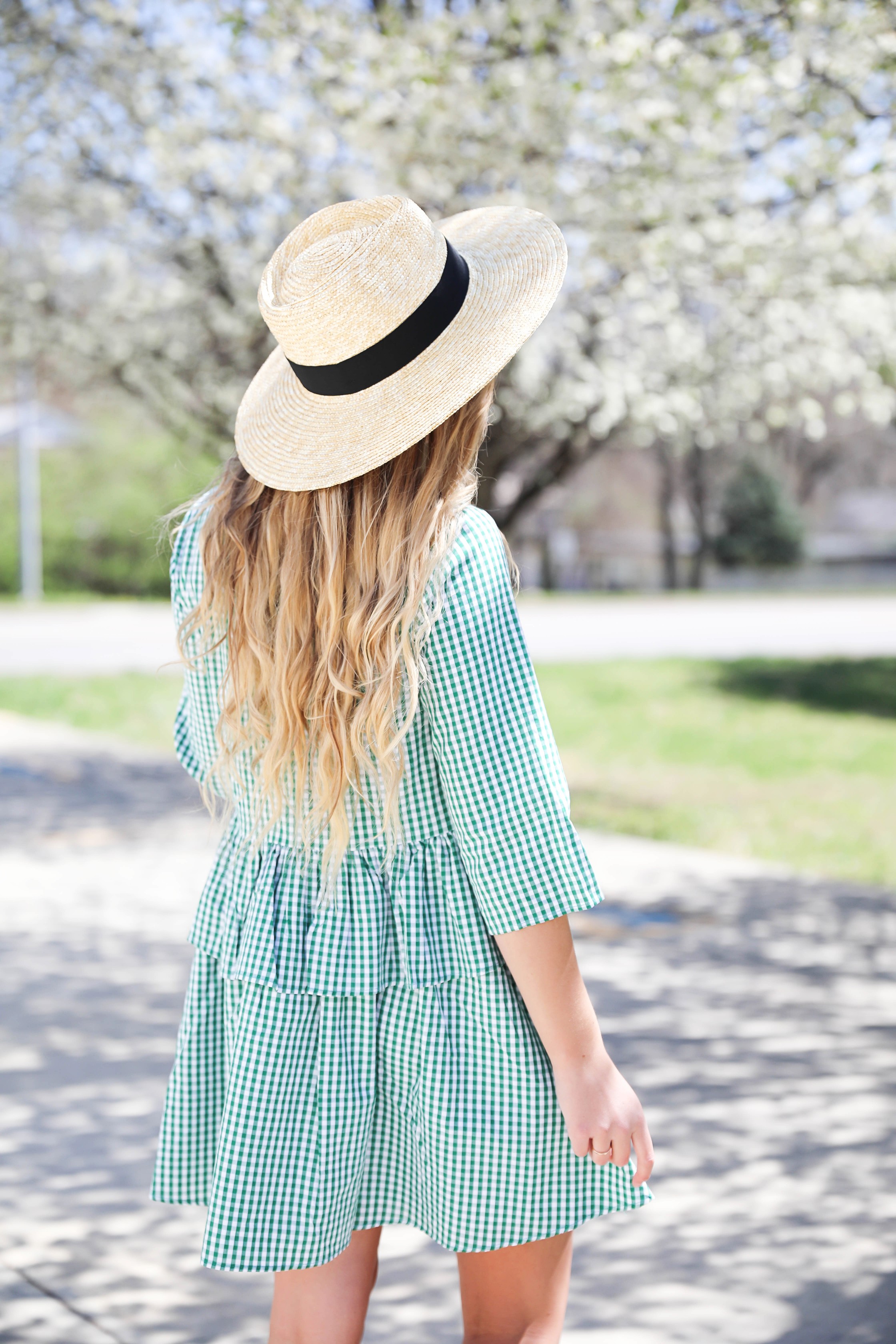 I am so glad that gingham is back in this year! I don't know why, but I just love it! I own quite a few gingham pieces, but nothing in this color. So when I saw it while shopping online the other day I knew I needed it! The color just makes it that much more springy! I paired it with this cute straw hat (that, by the way, is only $45 which is a great price for these hats!) and some cute matching earrings!
Comment below and tell me what kind of weather you are having where you are from! It was 40º when I shot these yesterday, but got into the 50ºs by the end of the day! Also let me know if you have any weird airport stories like mine!
xoxo,
Lauren Emily Lindmark
Copyright © 2018 dailydoseofcharm.com