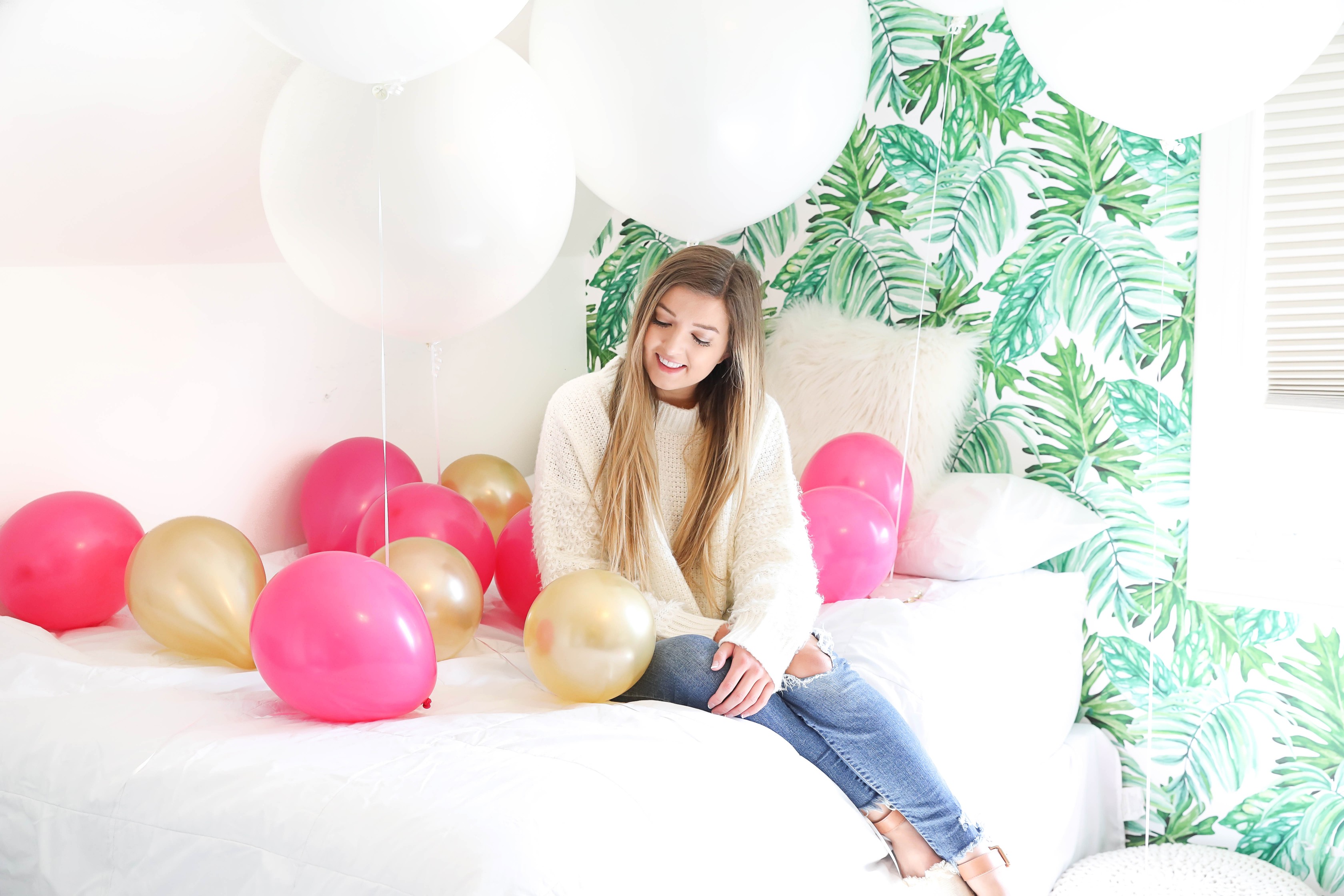 It's My Birthday!! | 21st Birthday Post
Yaaaayy! It's my 21st birthday – I can't believe I finally made it haha! This is such a huge birthday, I am so excited! Every birthday I like to look back on the year before and reflect. I have grown so much this year, twenty was probably the best and worst years of my life all put together! I wouldn't have changed a single thing though, I am now the happiest I have ever been and I feel so blessed!
Last night I unfortunately had to study and do homework all evening, so I rang in midnight at KU's business school with two of my best friends! We all took a shot at midnight and then my other best friend showed up and surprised me! I ended up taking a few more tequila shorts, seeing a few more friends, then hitting the hay so I could survive today. I woke up to see that my best friend (and amazing roommate) had decorated our apartment – it was adorable! She made me breakfast and mimosas which was so sweet.
Now I am currently sitting at the DMV, with 40+ people in line ahead of me waiting to renew my license. Why is the DMV such an unhappy place haha? I was smart to bring my laptop because I would be so bored just sitting here. Tonight I am having dinner with my family (Mexican of course – my favorite!) then heading back to Lawrence to hang out with all my friends and go out!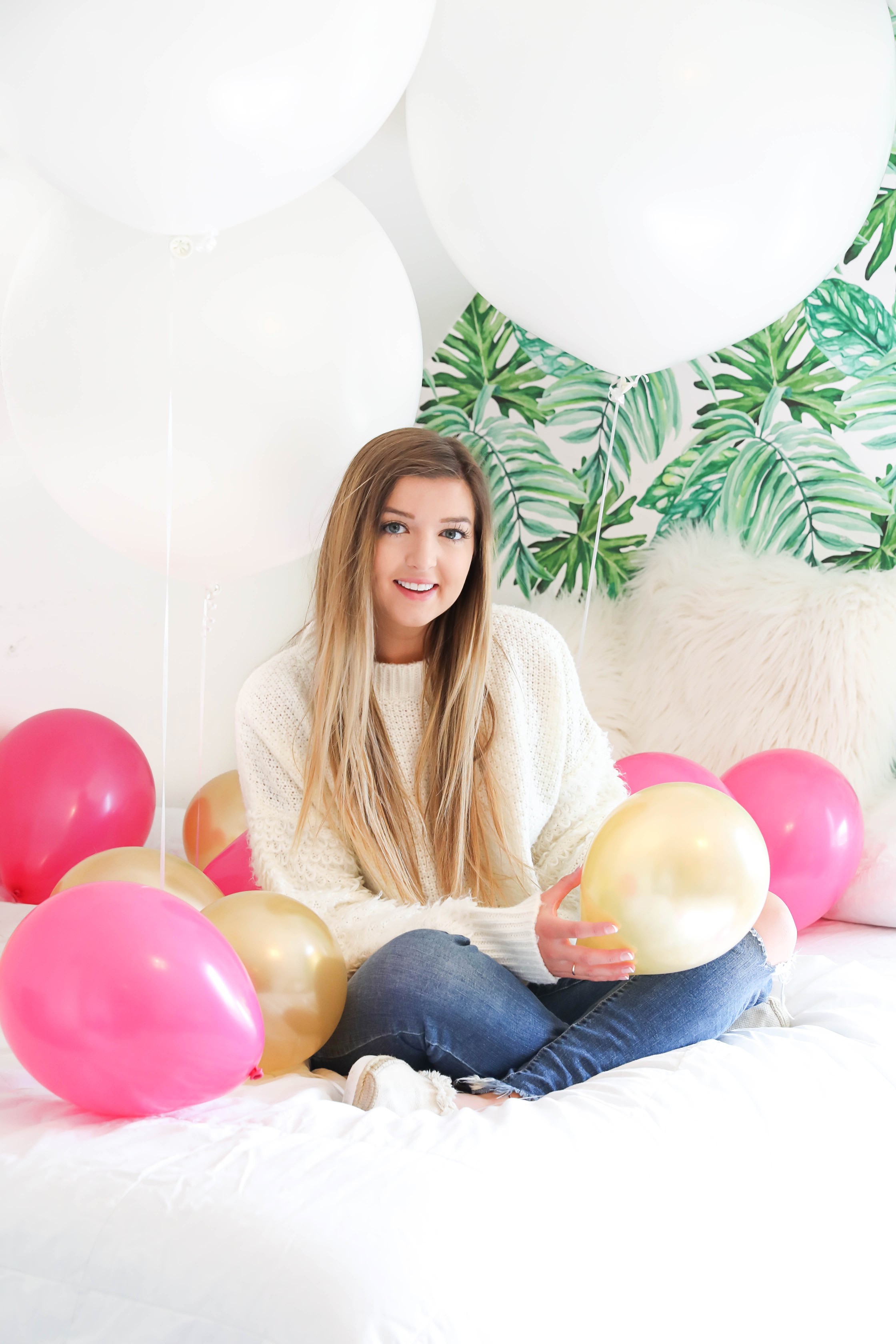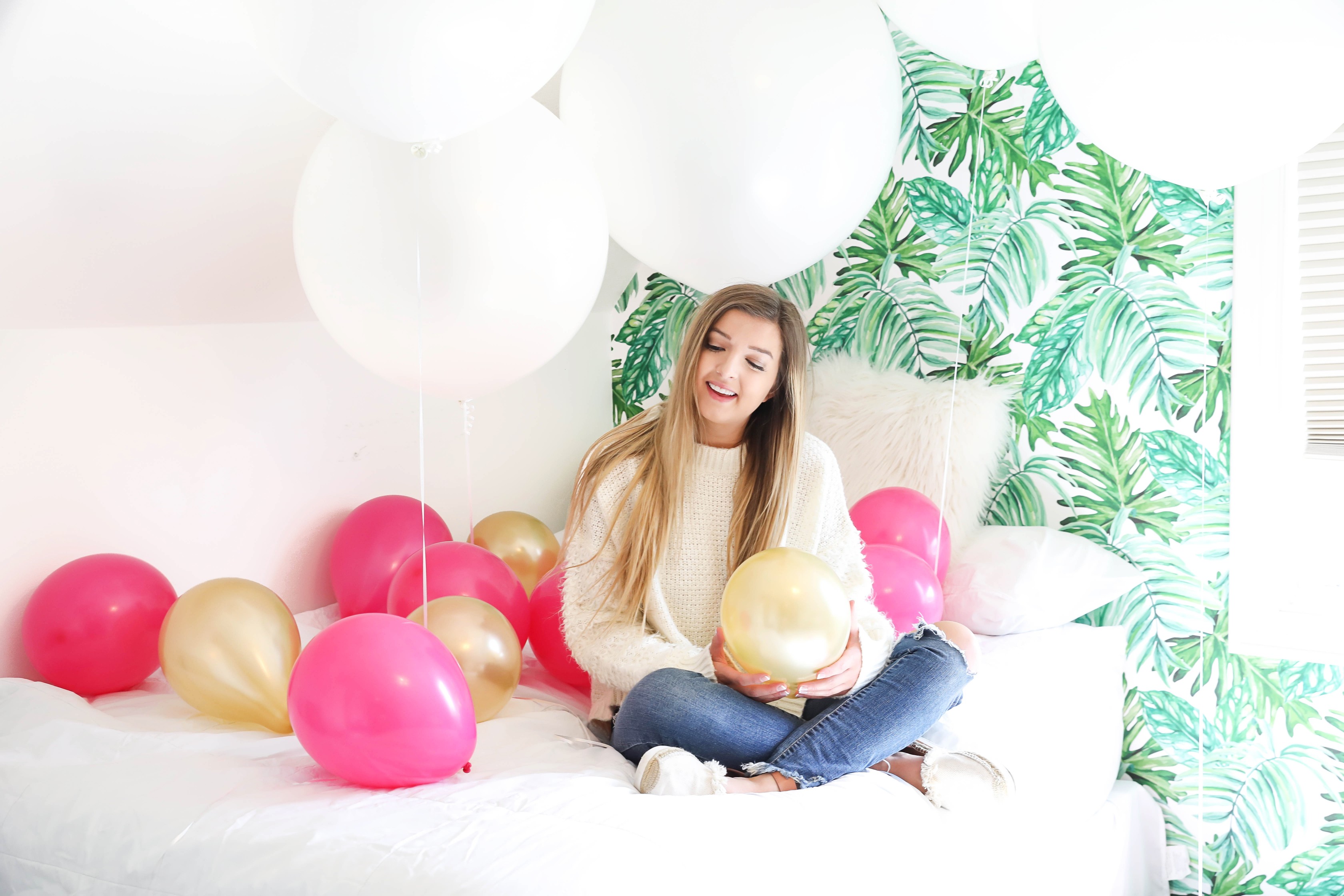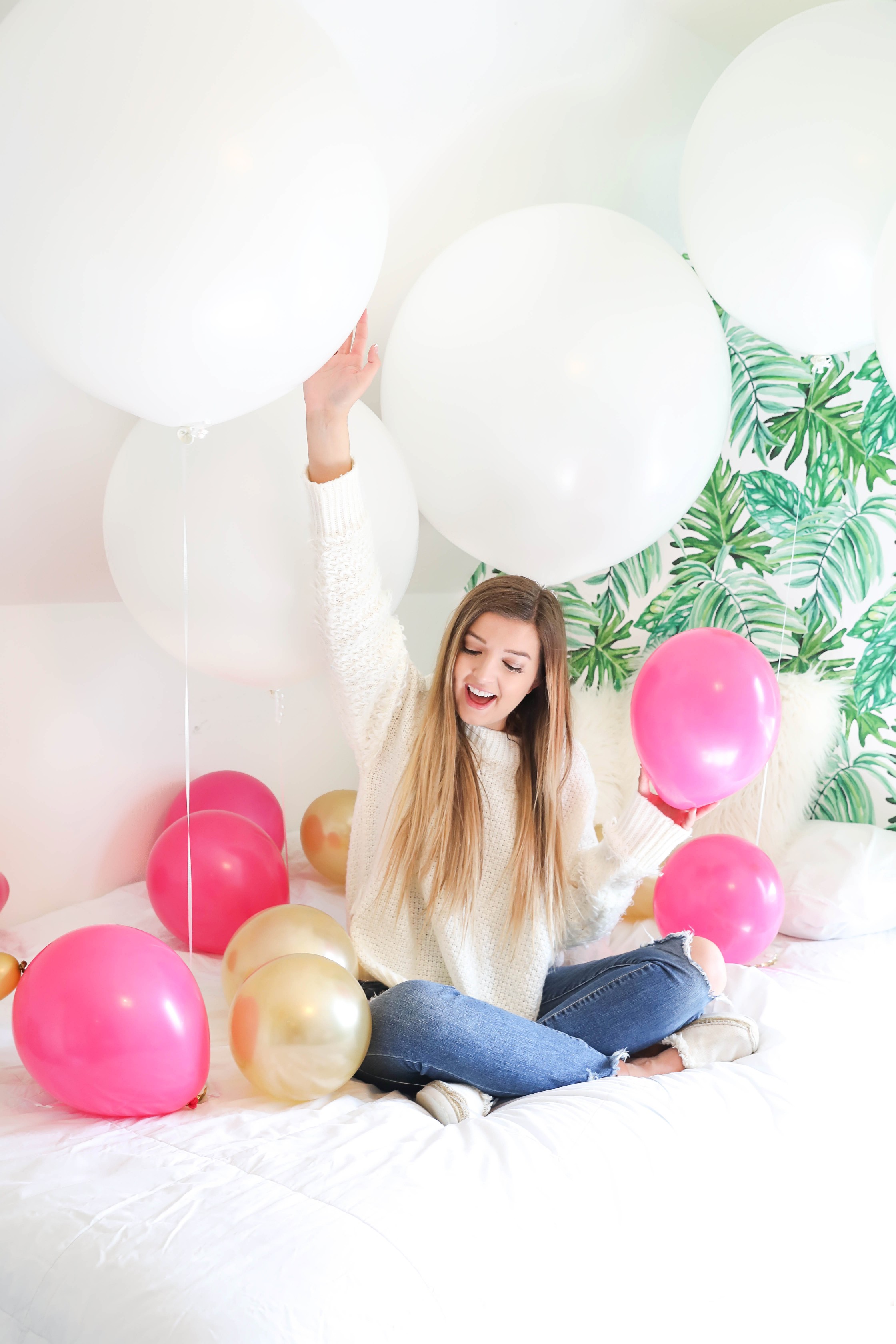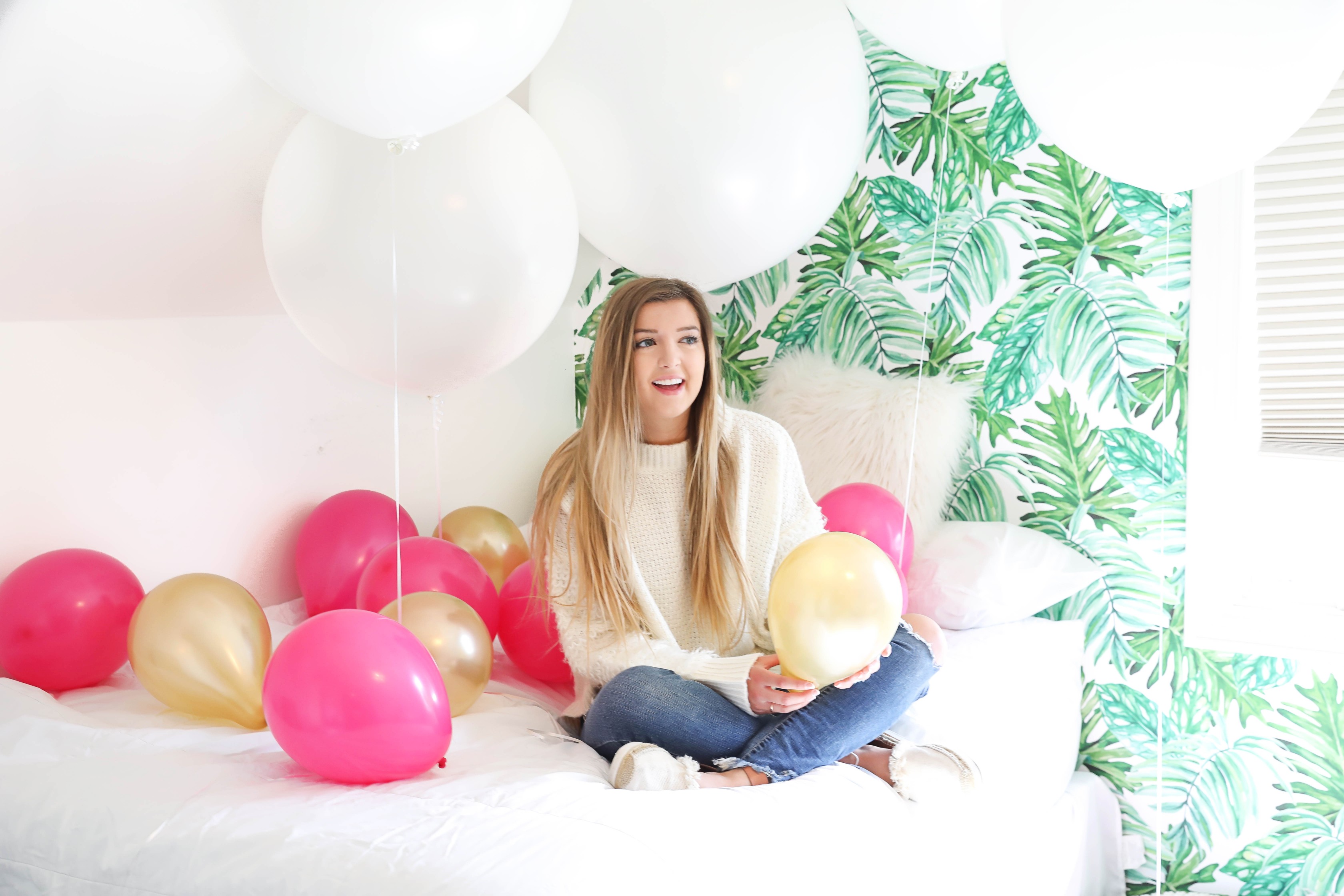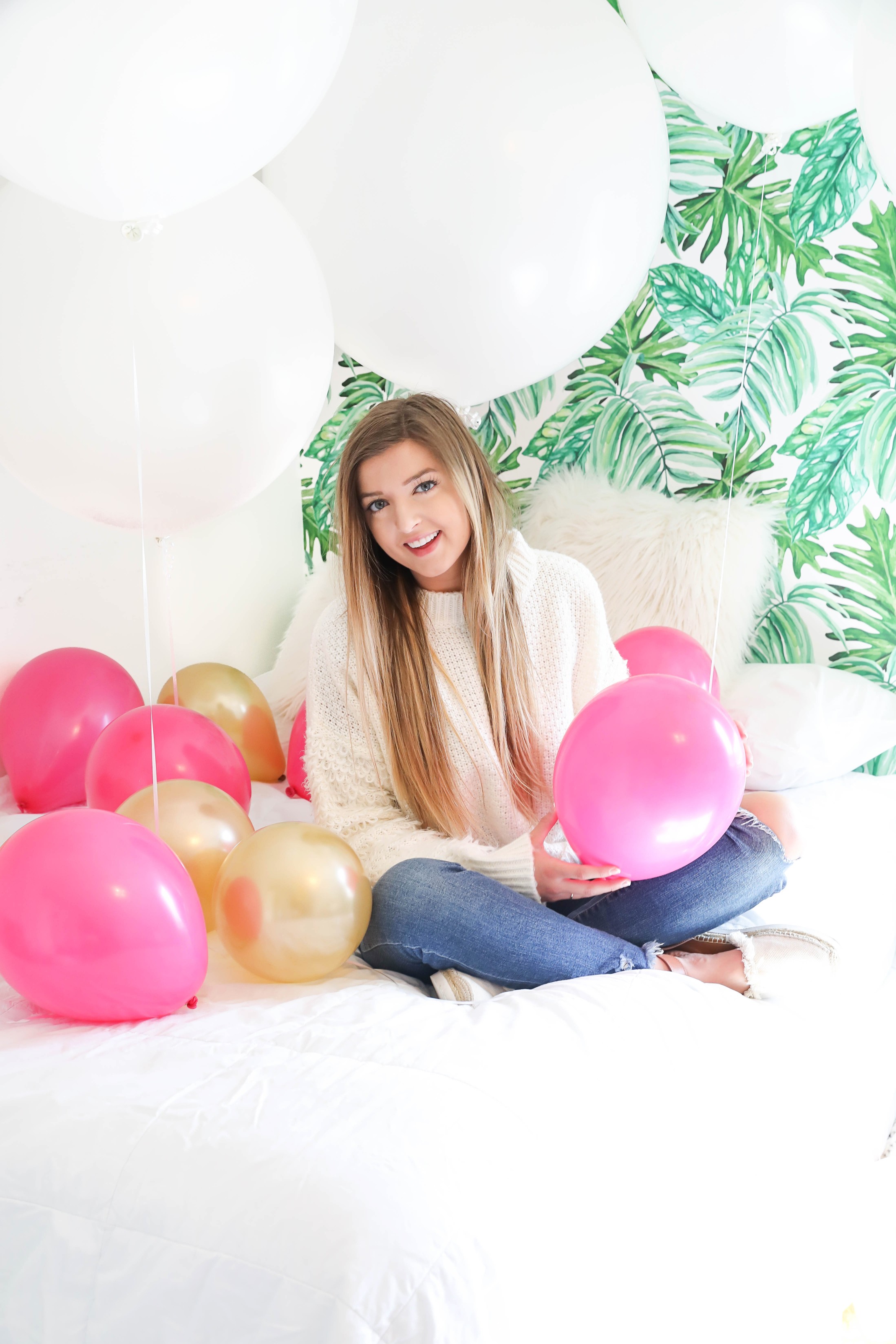 I am feeling so blessed for all the birthday texts and love I have received! This has already been an amazing day! Thank you to everyone who has made my day so special. I will update you guys tomorrow on how my night goes, let's pray Lauren survives haha!
xoxo,
Lauren Emily Lindmark
Copyright © 2018 dailydoseofcharm.com