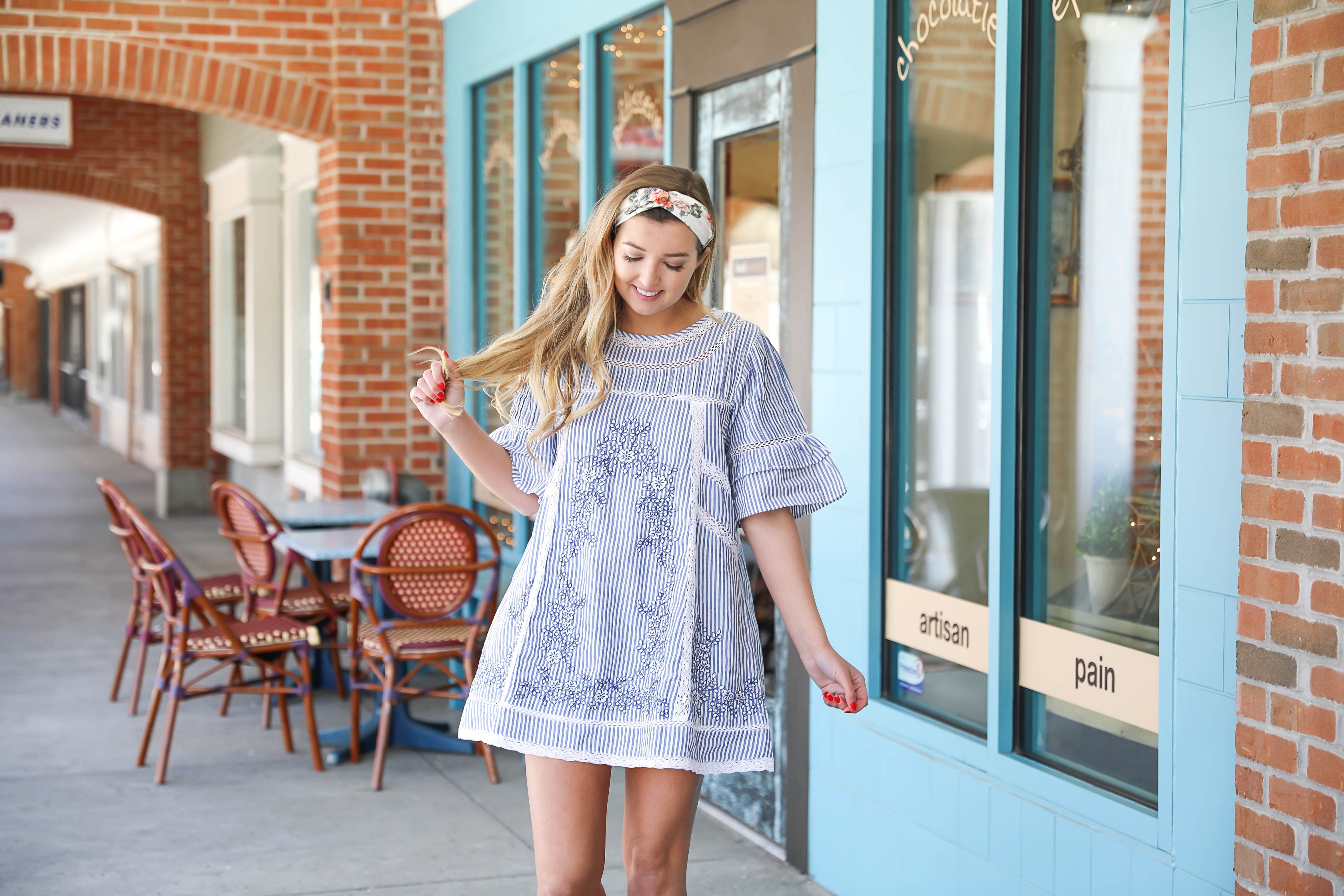 Seer'sucker' for Spring | OOTD
Alright, let's talk about Mondays. I feel like there is always this negative connotation when it comes to this day. I get it, I am usually super tired on Mondays, I have a billion things to do, and you have to jump back into the grind after a fun or relaxing weekend. Even now as I am writing this, I am super sleepy and wish I could just lay down for a quick nap. However, even with all of that going on – I love Mondays! I love setting goals, planning out my week, and the thought of everything I am about to accomplish for this week ahead! When I was in high school I remember hating the week days, but I think it just goes to show you that you should never give up on your passions or what you love – live a life you love so much you end up loving Mondays!
So with that all being said, happy Monday! I do have to note, this week is a little easier for me to love because tomorrow is my birthday! I will be 21 which is insane to me, I feel like this is such a big milestone! I can't wait to get a new ID haha, hopefully my photo turns out good. It will be a fun day, I will update you guys on my Instagram Stories throughout the day!
I shot these photos outside of a cute little French bakery in Prarie Village, Kansas called "French Market." They have really yummy pastries, pre-prepared French food, baked goods and more! I picked up a loaf of French bread for my roommate and I to eat with our fondue the other day, I wish I would have bought an eclair though because they looked so good! Everyone that works there is actually from France and they all have beautiful accents, it actually feels like you've traveled across the world when you go in! The outside was super pretty with the blue windows so I decided to shoot this look there!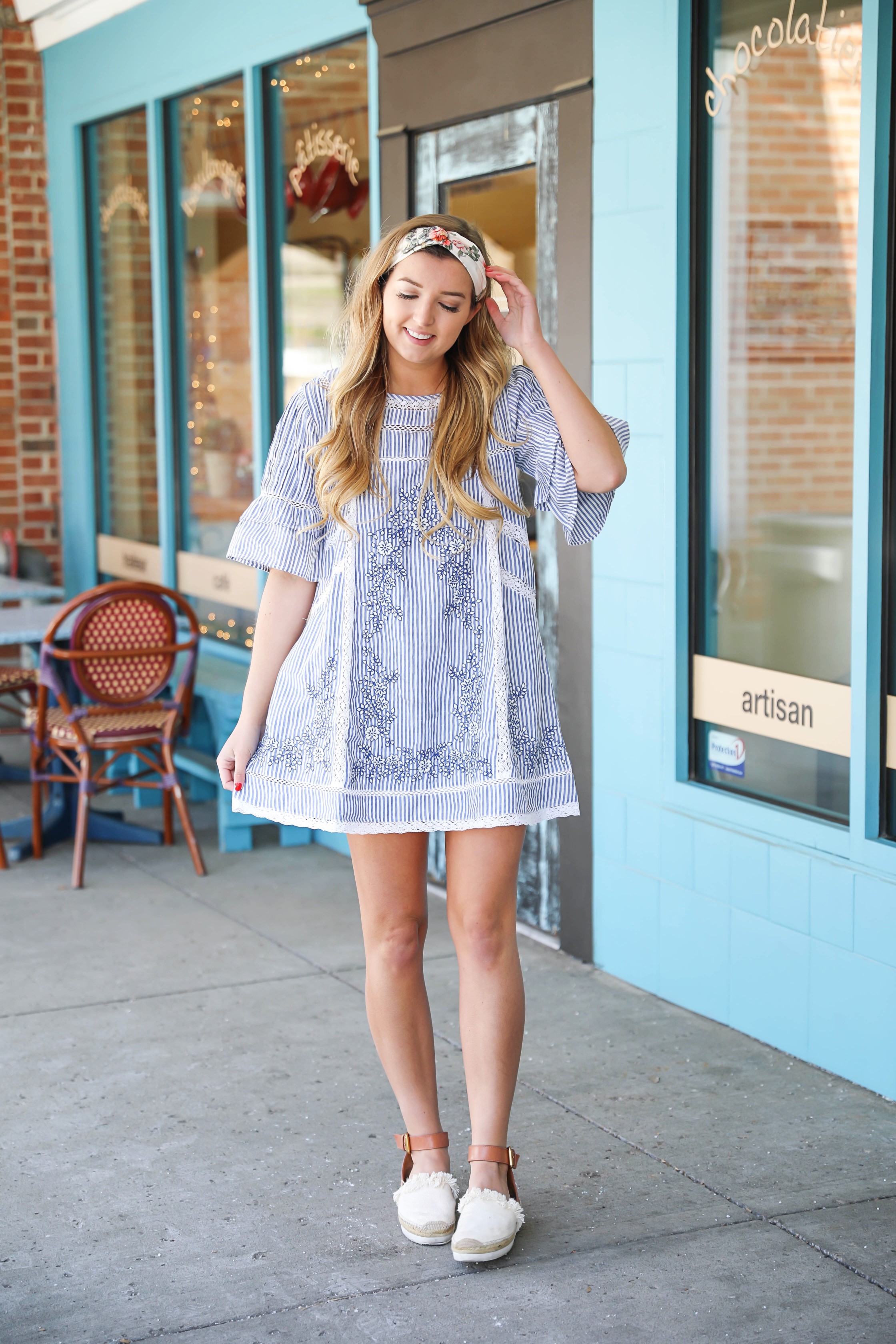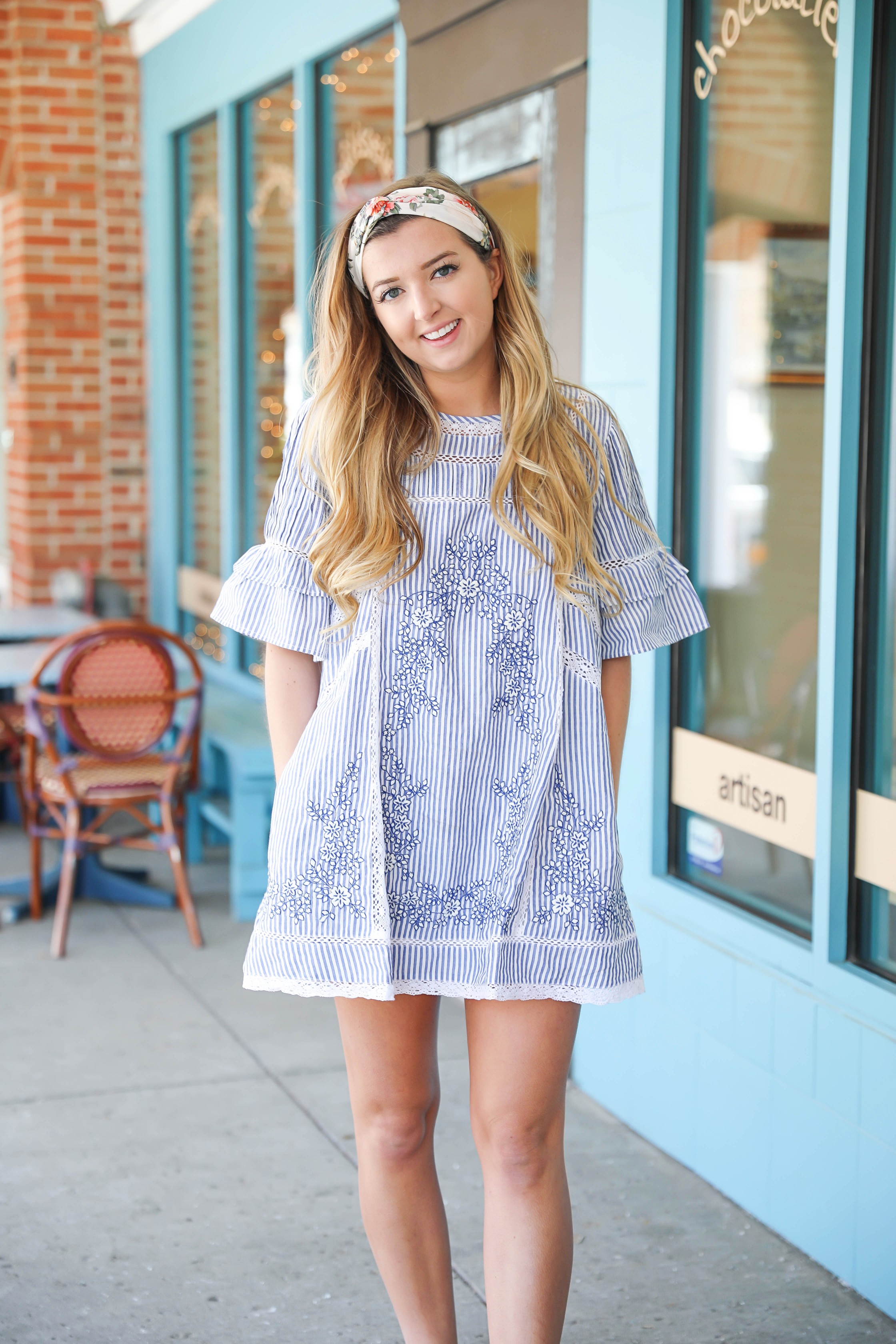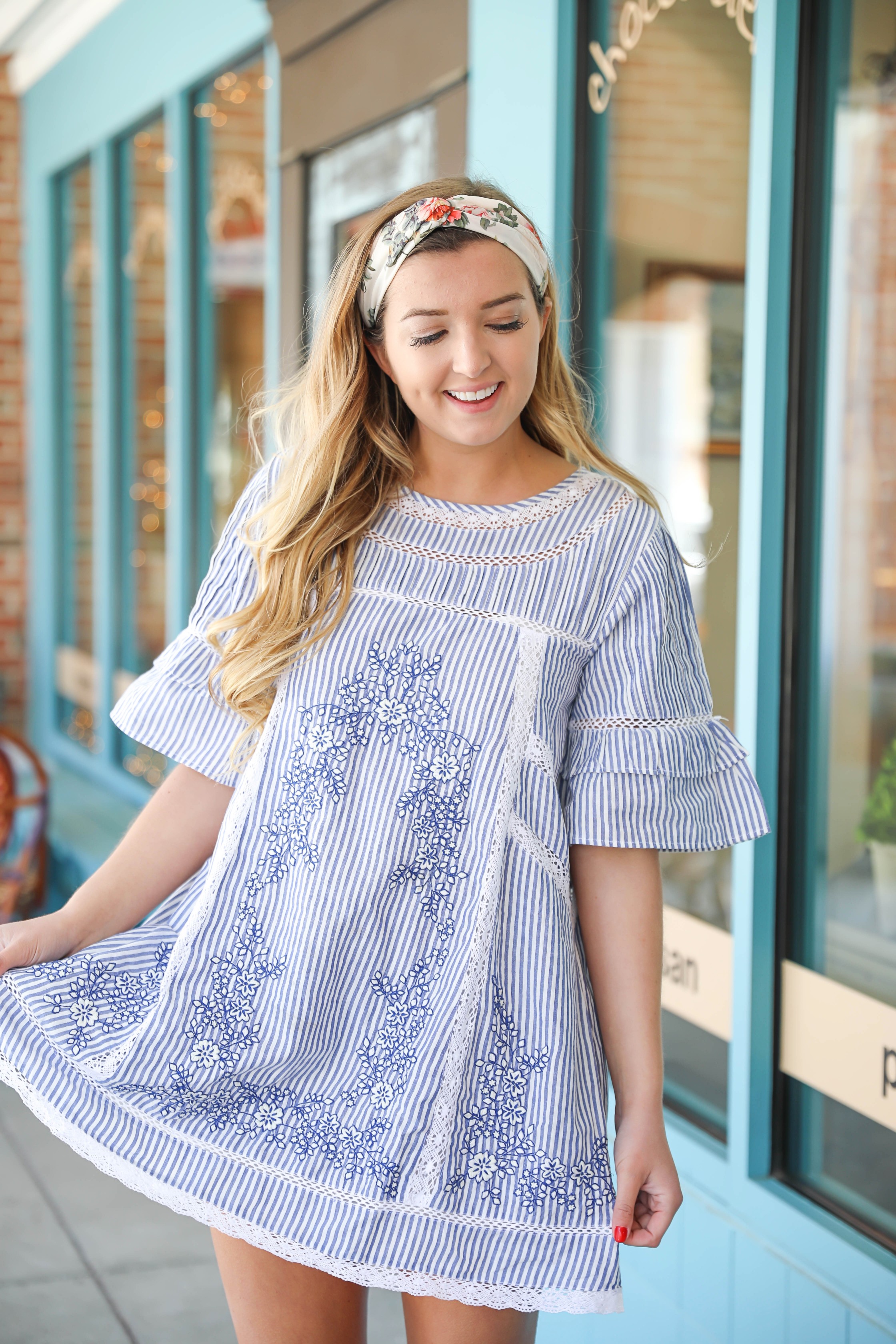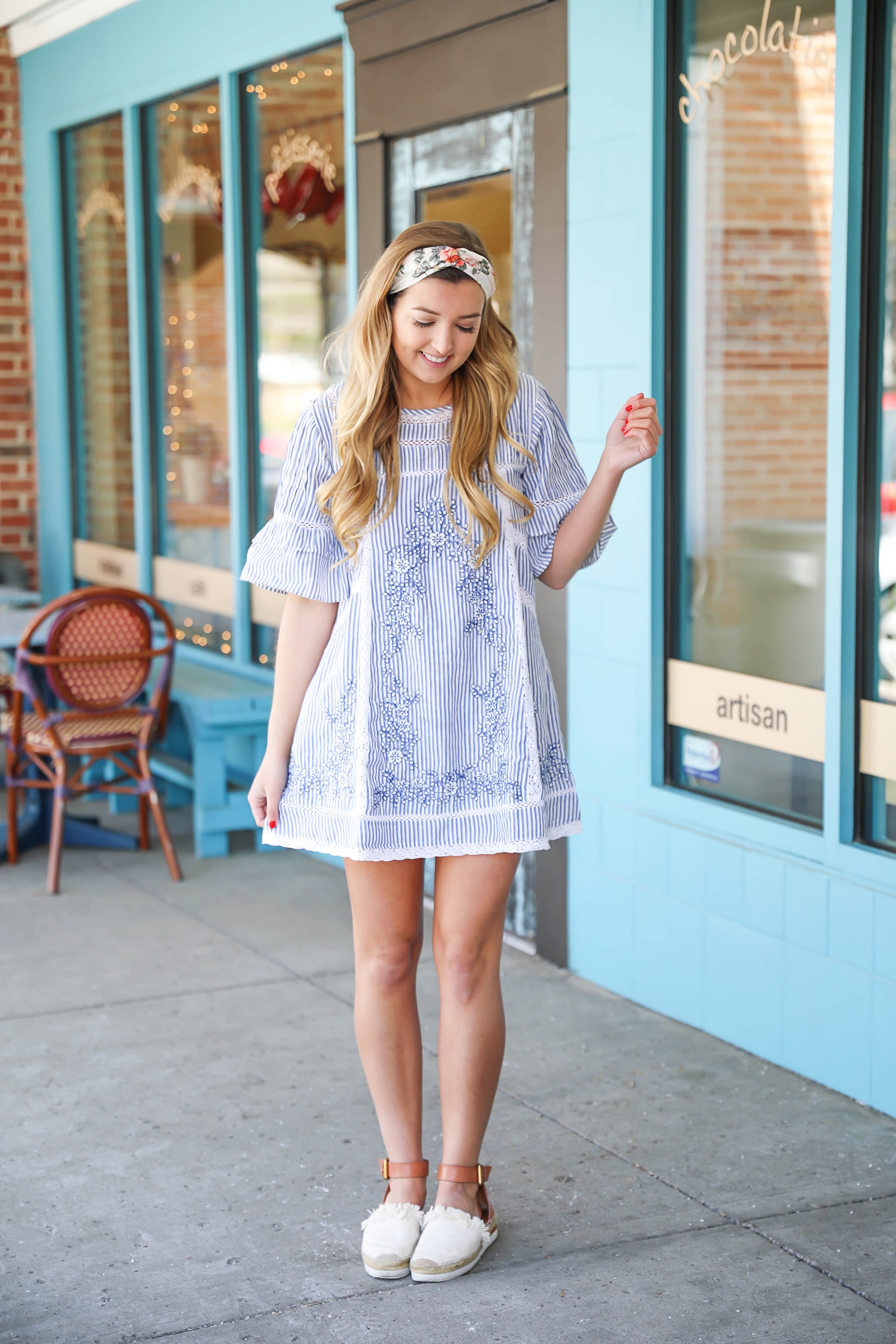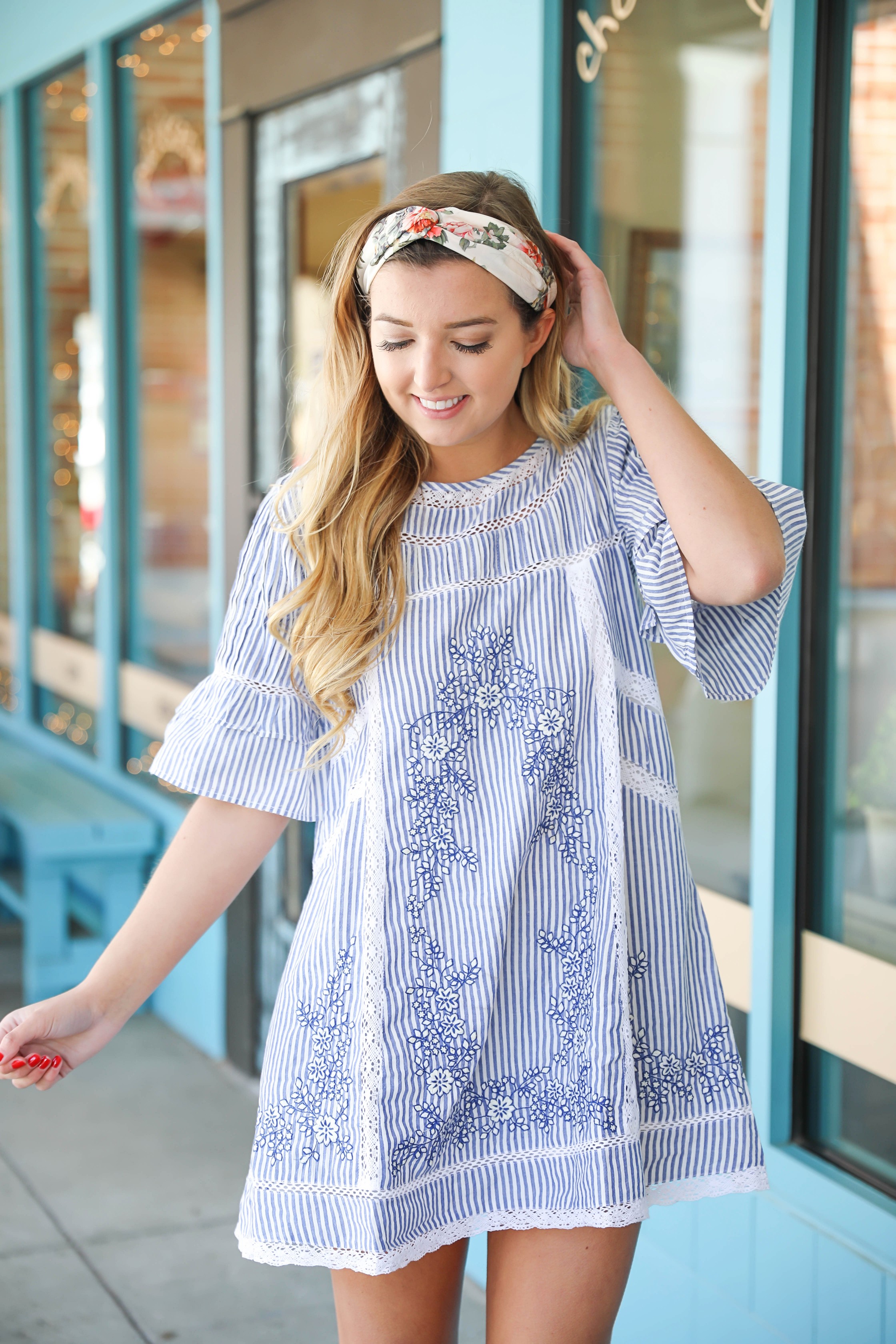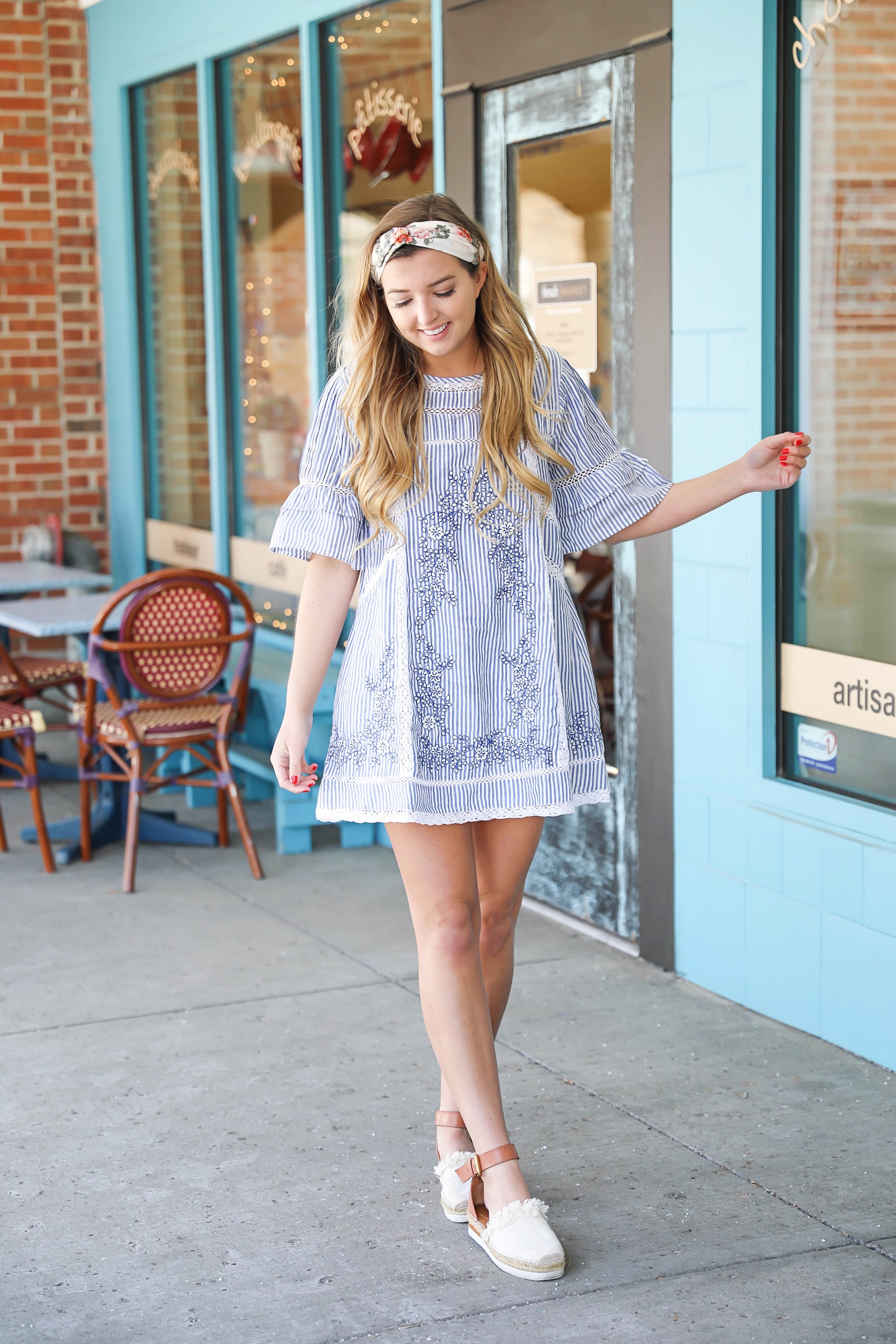 I have always loved Free People's dresses. I just shot another look the other day wearing one that you can see here! I mentioned in that post that FP now includes dress slips to under their dresses which is awesome! It's so much easier than trying to find one that fits perfectly under all your stuff. Even without the slip, their dresses are super high quality and always last forever! I have two from last year that I still wear all the time!
I paired the dress with this cute floral headband. I love that headbands, head wraps, and scarves are so in right now! I love hair accessories! I found this one at Forever 21 and it is so inexpensive, I love it! It looks cute with outfits like this, but I am also wearing it today with a cream sweater!
Hey, P.S. this dress has pockets!!
xoxo,
Lauren Emily Lindmark

Copyright © 2018 dailydoseofcharm.com