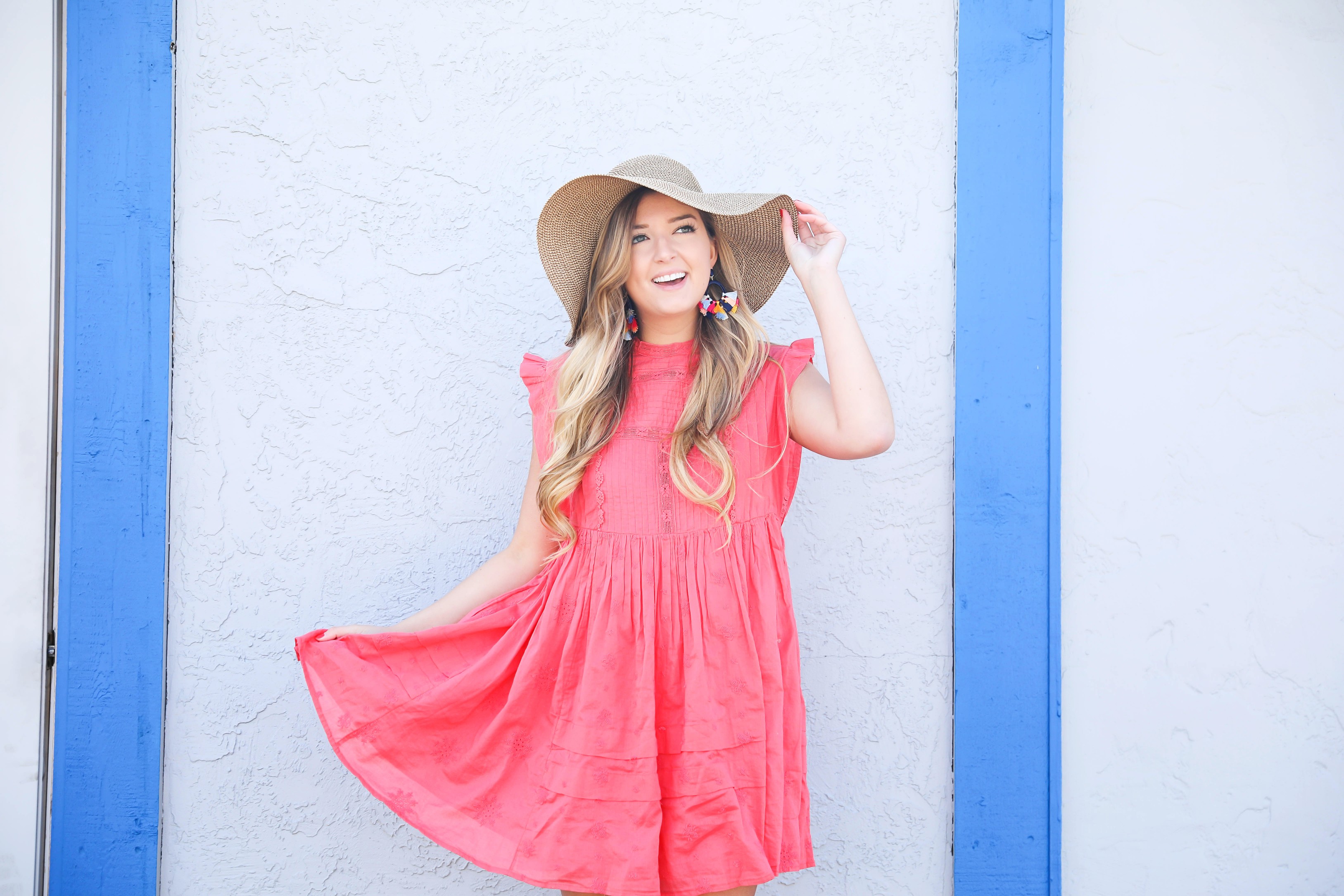 Caribbean Vibes in a Coral Dress | OOTD
My mom and I shot these photos yesterday in 33º weather… can you believe that?! We were looking through the shots and my mom said, "this looks so Caribbean with all the bright colors!" It made me happy for a moment, then I remembered I was in Kansas City and it is freezing haha! I'm sure you already know that we shot these super fast, then I hopped back in the car and put my sweater back on. I am so antsy to be able to actually wear this outfit out! Come on spring!
Free People always makes the most adorable dresses, they're always super high quality and fit well! This dress also comes in a pretty white color, and to my surprise Free People is now including dress slips with their dresses! I was really excited when I initially tried this on and realized that. I hate having to find my own dress slip, and this one perfectly matches the coral color.
Last night I realized I have a major statement earring addiction. I just bought a jewelry organizer for my apartment so I was hanging up all my earrings and I have TOO MANY! I never wear them enough! Hopefully now that I have them all displayed I can remember to wear them more. Not that I needed anymore earrings, but I just bought these super cute ones from BaubleBar! I loved the bright colors and it ended up working perfectly with this dress!
I finished off the look with my favorite wedges by Marc Fisher and a super cute floppy hat that was only $25! This hat will be perfect for pool days coming up (that is, if it ever warms up). I thought this outfit was so fun!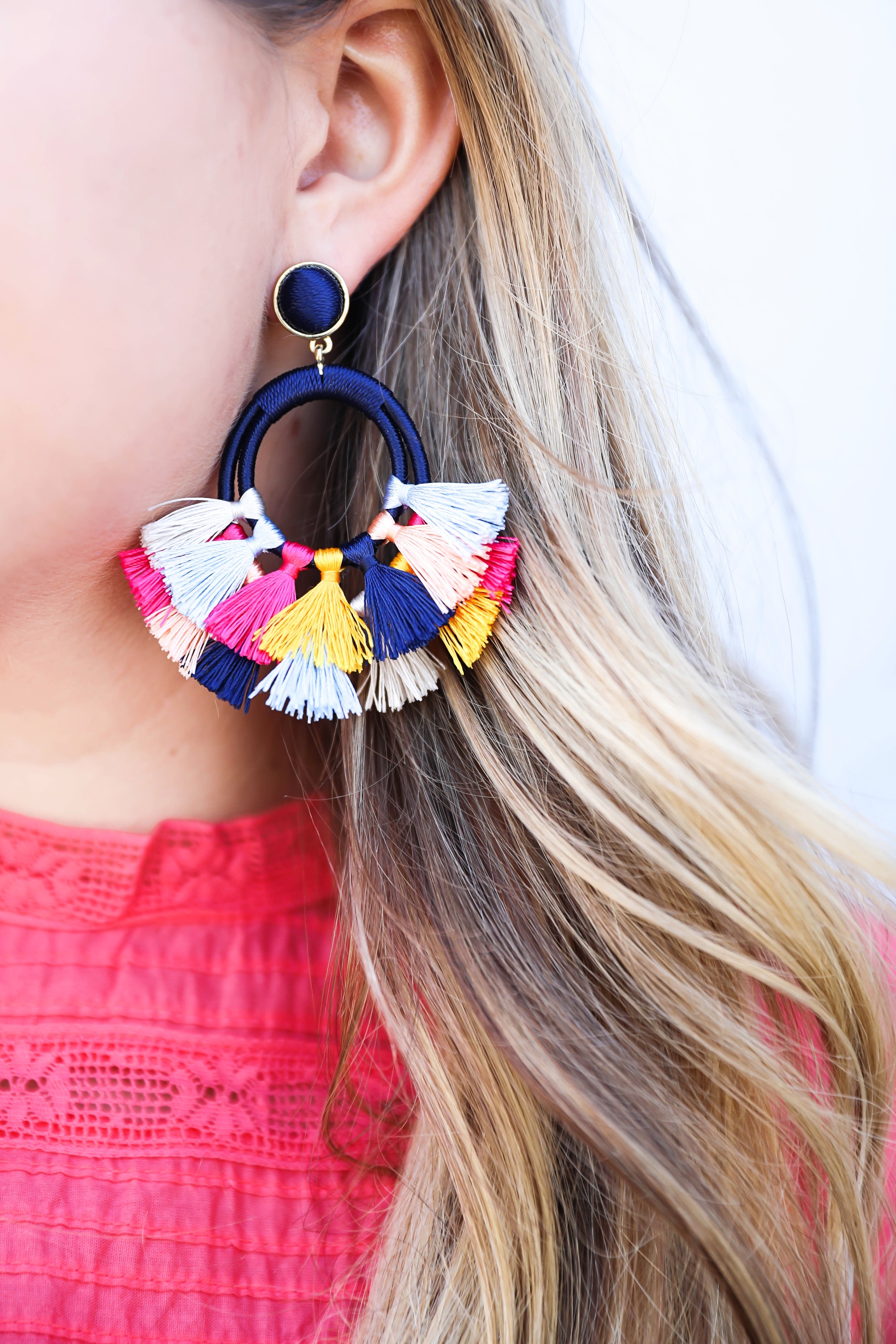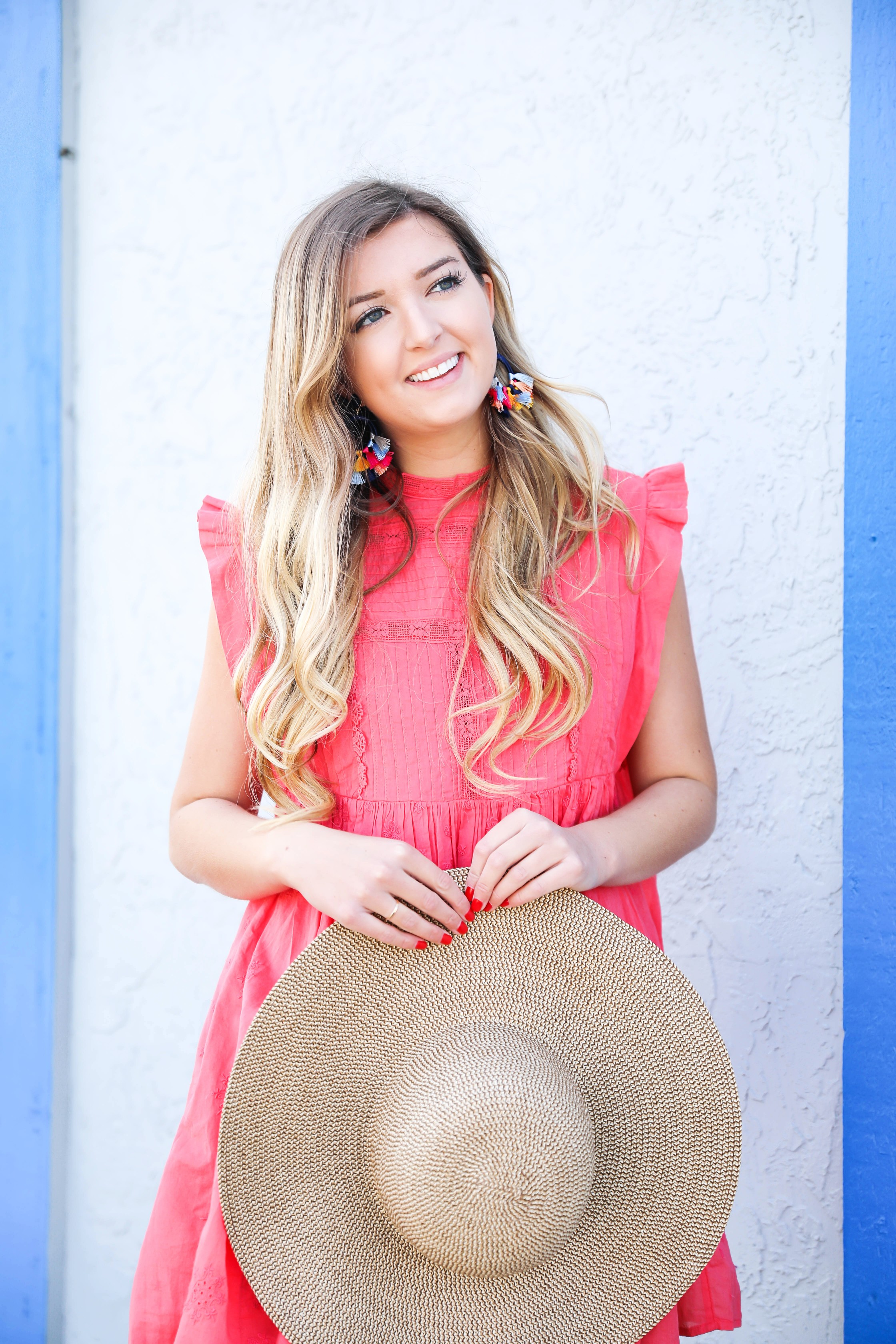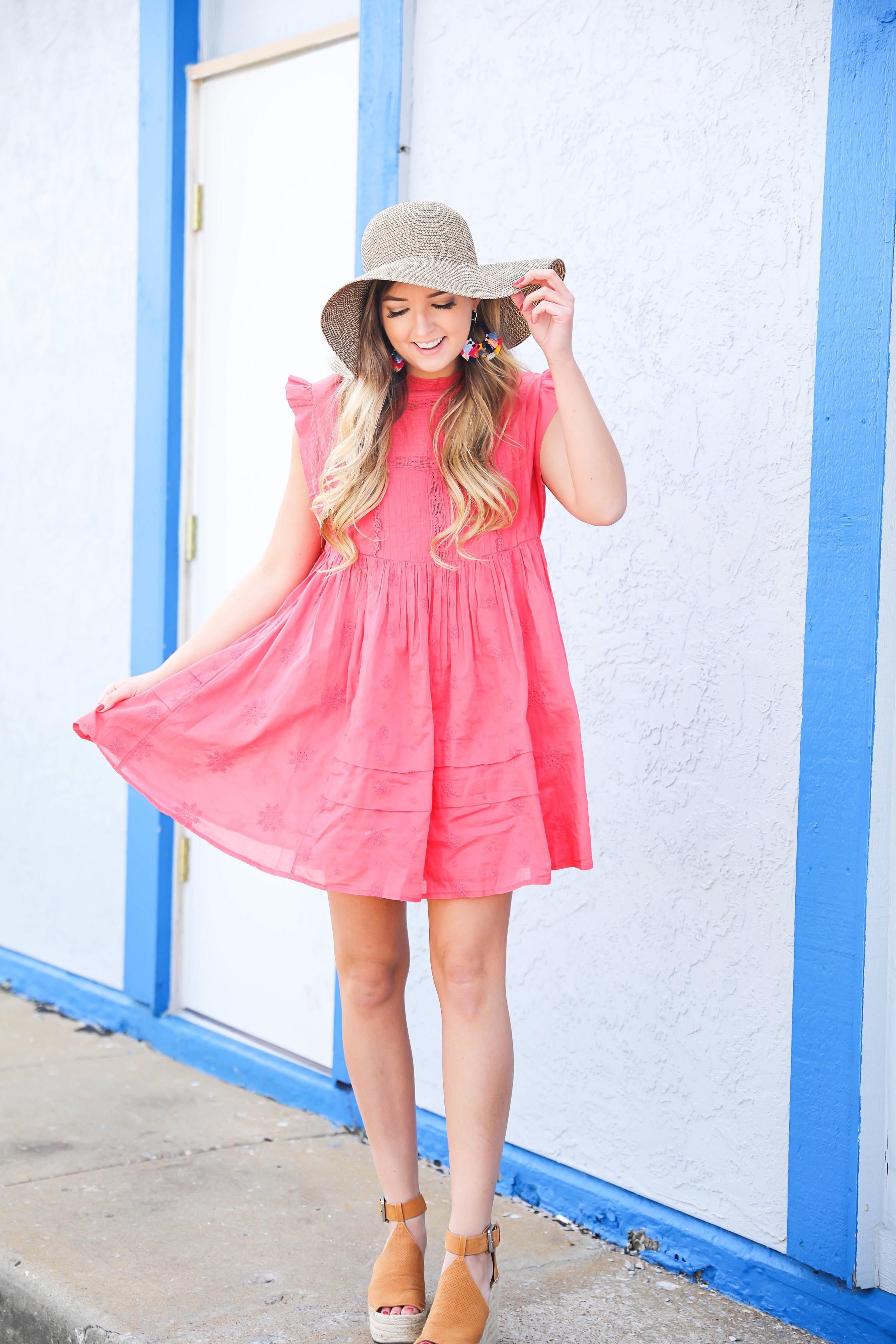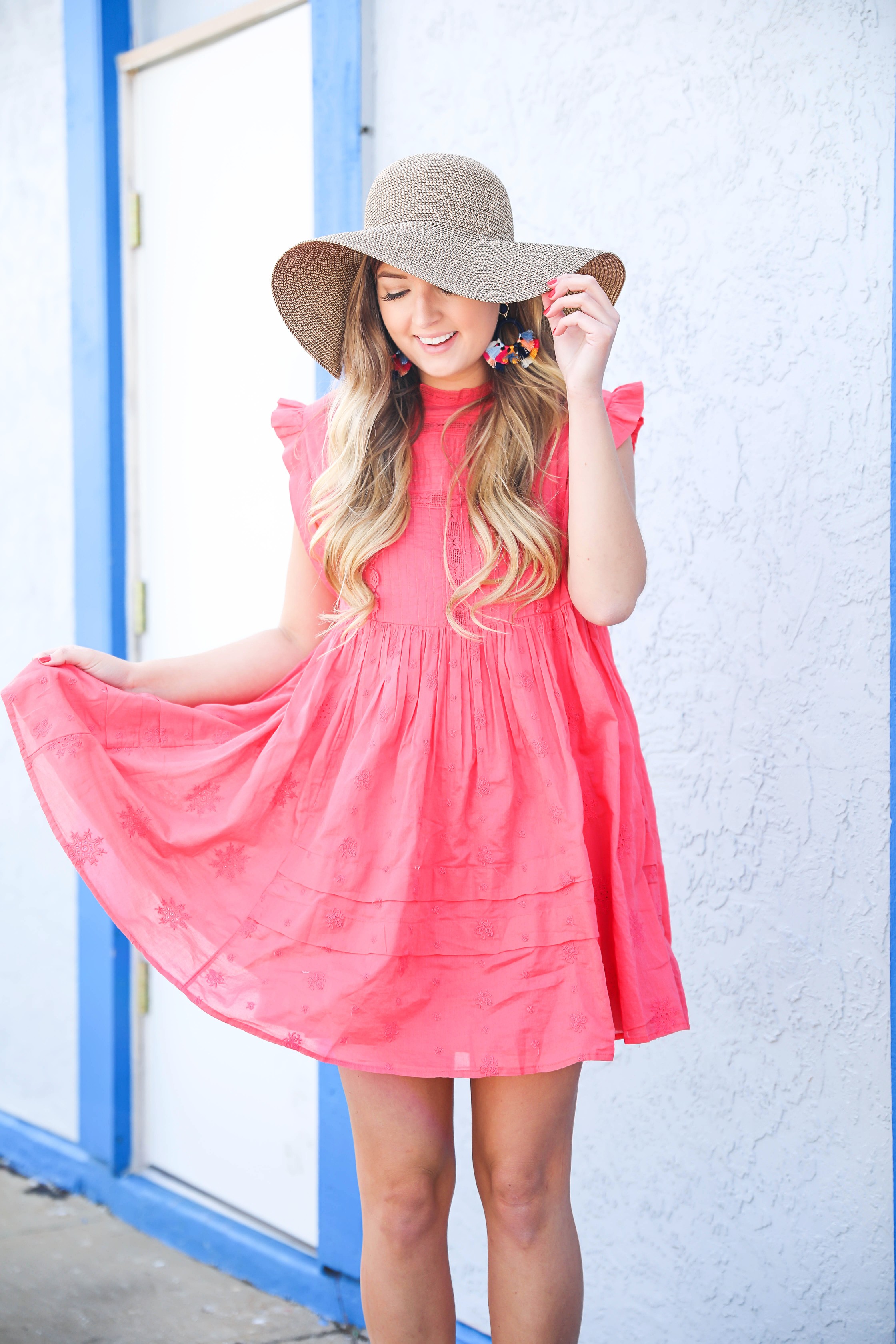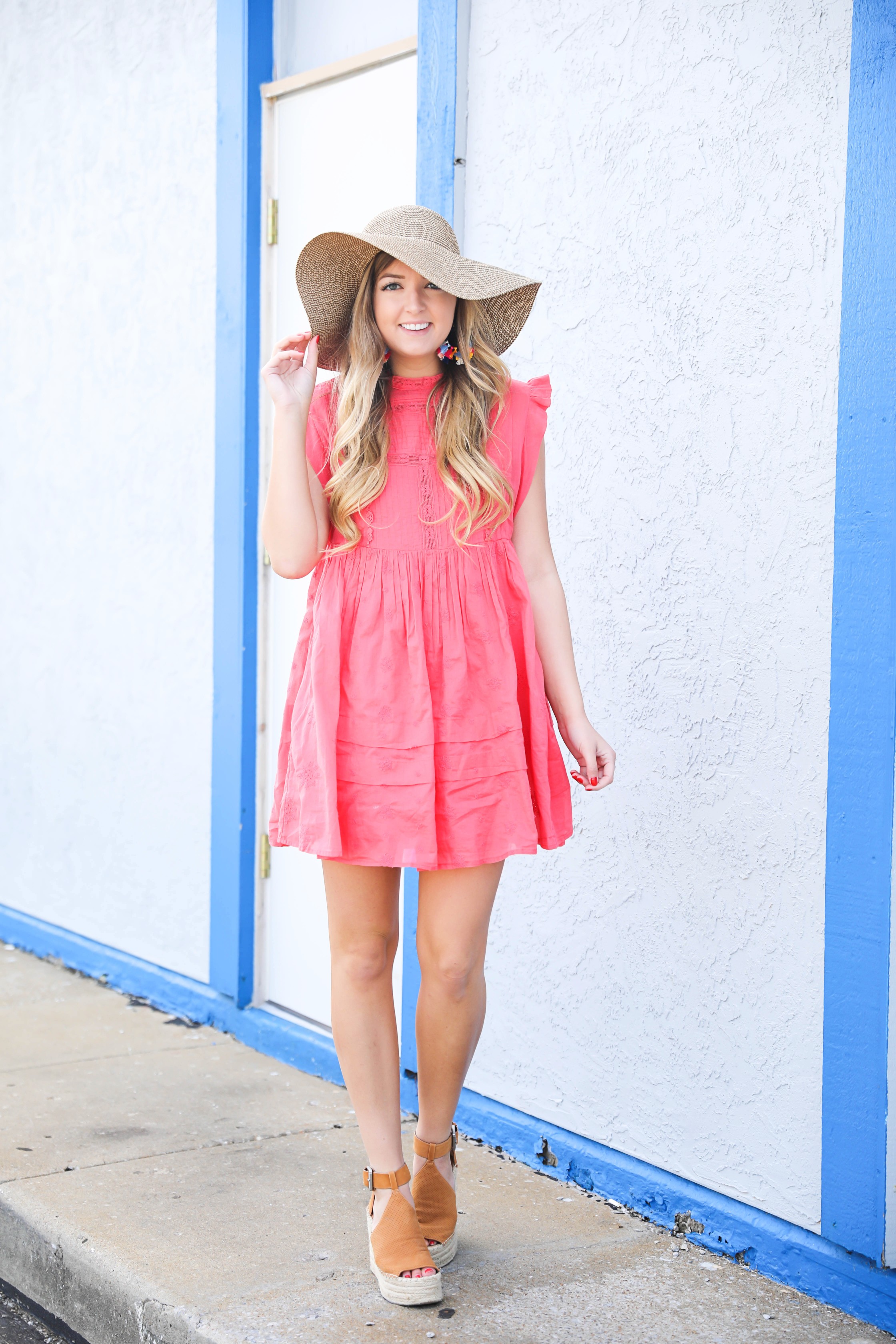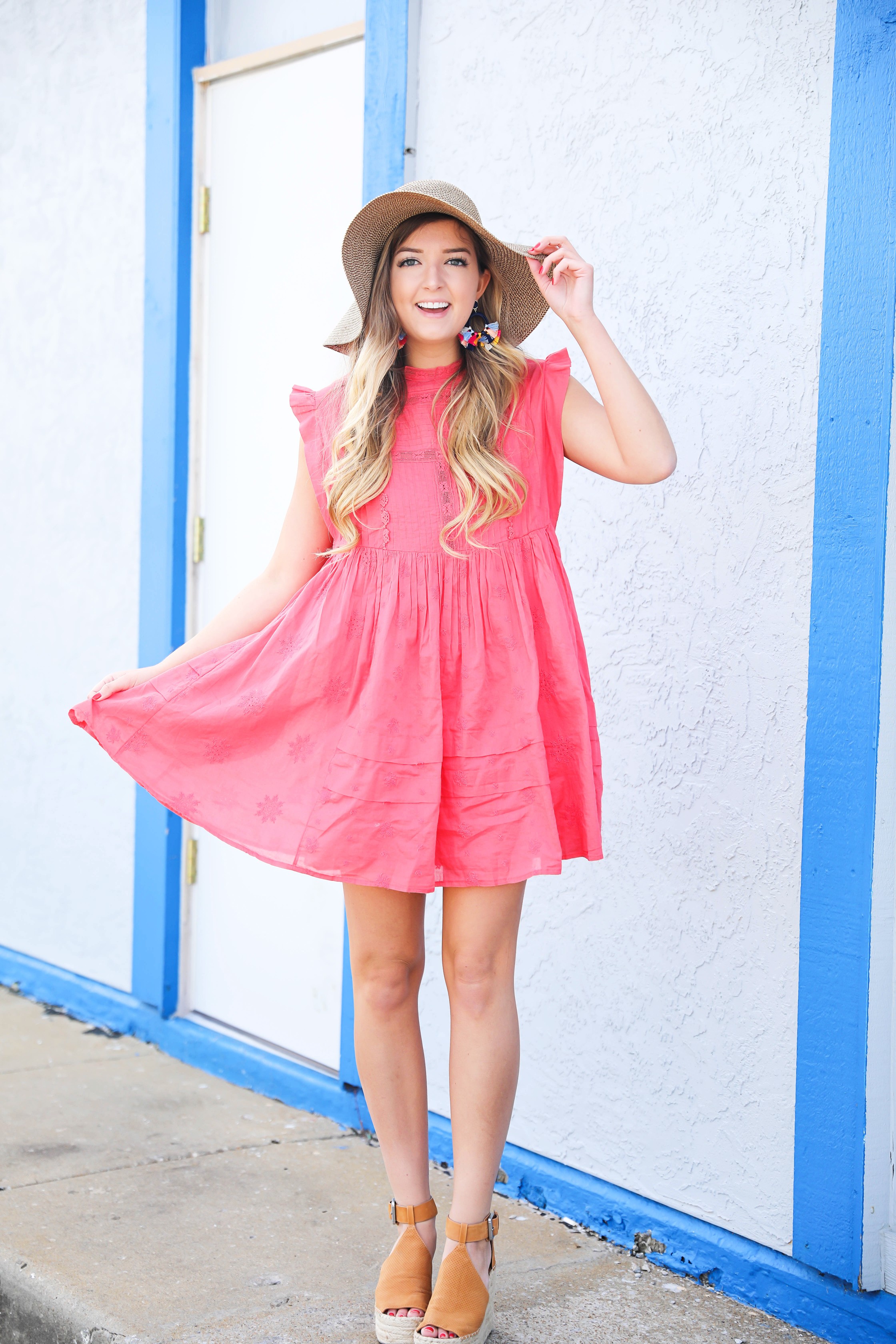 I have such a crazy day ahead (- but a good kind of busy) and I accidentally slept in an hour later than expected so this post is getting up a bit late. On another note, I am having the worst allergies, I woke up with an annoying headache and I wish I could go back to sleep. What do you guys do to combat allergies this time of year? I just bought some allergy meds which have sort of helped in the past, but I am looking for more ideas.
I hope you all have an amazing Thursday! I am about to get some work done then I am making some yummy ground turkey lettuce wraps for lunch!

xoxo,
Lauren Emily Lindmark
Copyright © 2018 dailydoseofcharm.com