Lookin' Sharp in a Cactus Sweater | OOTD
Yesterday I had a whole block of my day scheduled out to shoots some fun spring content that I had been planning and well… it snowed. We were at the lake on Easter Sunday when it started, I couldn't believe I was seeing snow in April! It continued all day and snowed a bit yesterday. I was so bummed. My mom and I decided to just try to shoot one look and we found this pretty blue wall. I love how the photos turned, out other than the ground haha! Sometimes you just have to say oh well and go with the flow! I am planning on shooting my actual spring content tomorrow so wish me luck!
This was my only warmish outfit that I had to shoot, but even this this sweater is on the thin side so it was freezing! However, it will be perfect for when it actually warms up! I paired it with my boyfriend jeans that, honestly, I wore quite a bit when I first got them and now I am not really a fan. They fit weird on me, I like the legs but the waste is way too small so I end up having to wear a belt which I don't really love to wear (am I the only one who doesn't like belts?!). I finished off the look with some cute BaubleBar earrings, my Rebecca Minkoff purse from last year's Nordstrom sale, and some booties! My hair was going a bit crazy in these photos, I just couldn't win yesterday haha!
I feel like I am being so negative in this post, but it was just a whole struggle to shoot yesterday. My mom and I ended up going to lunch after at a yummy place called Blackdog Coffee House so my day quickly turned around. I ended up getting quite a bit done the rest of the day and hung out with my boyfriend last night! Hopefully I can kick even more ass today!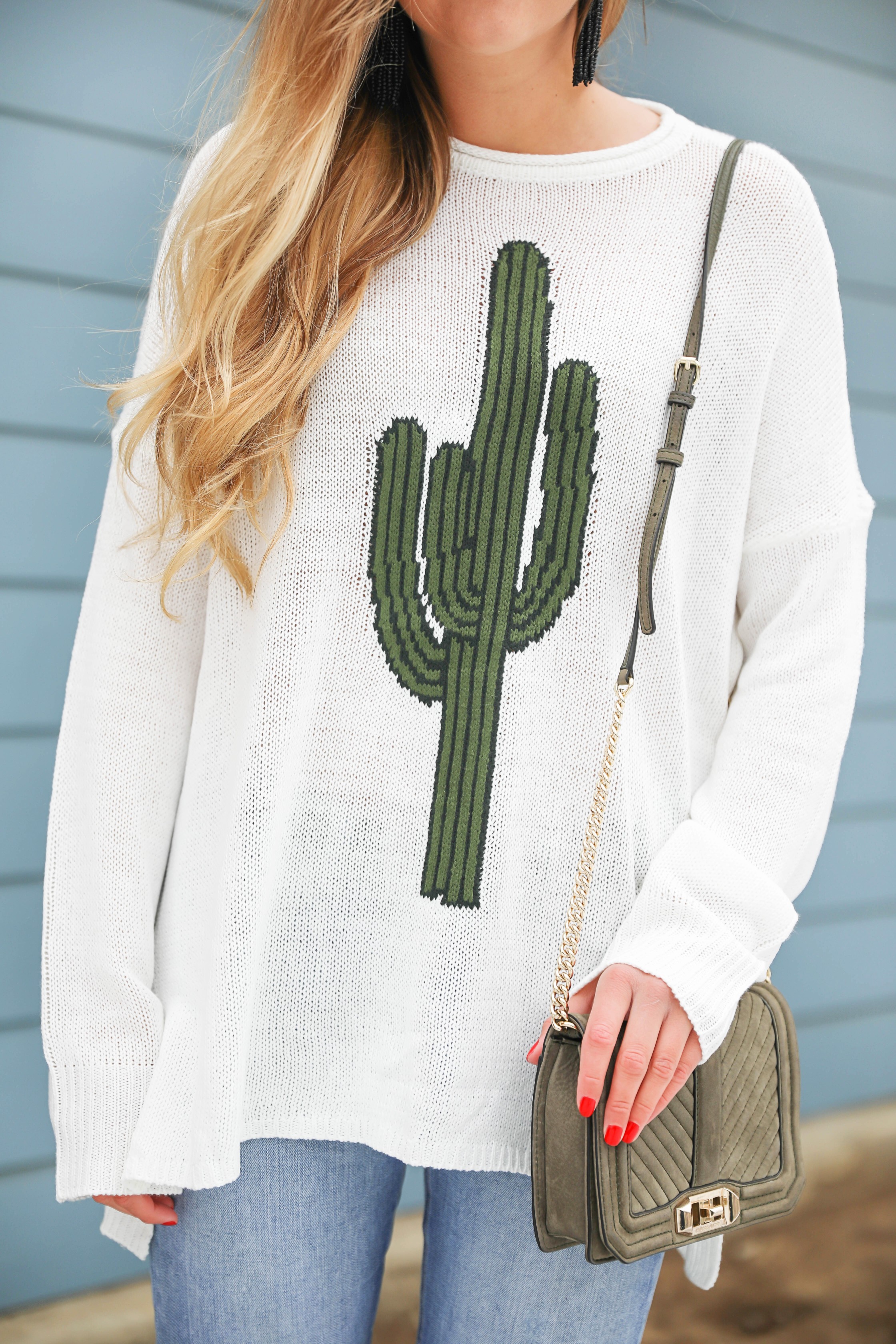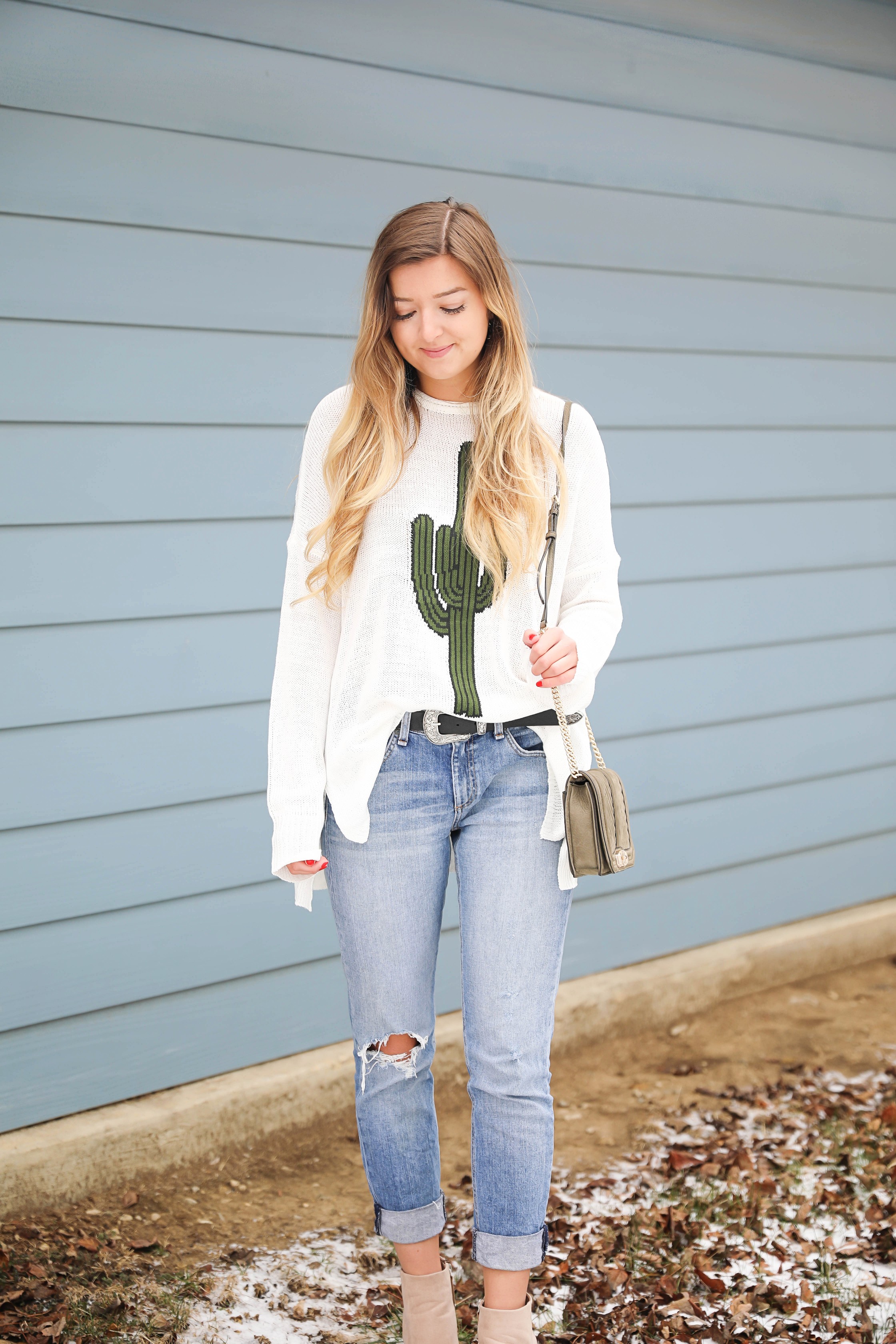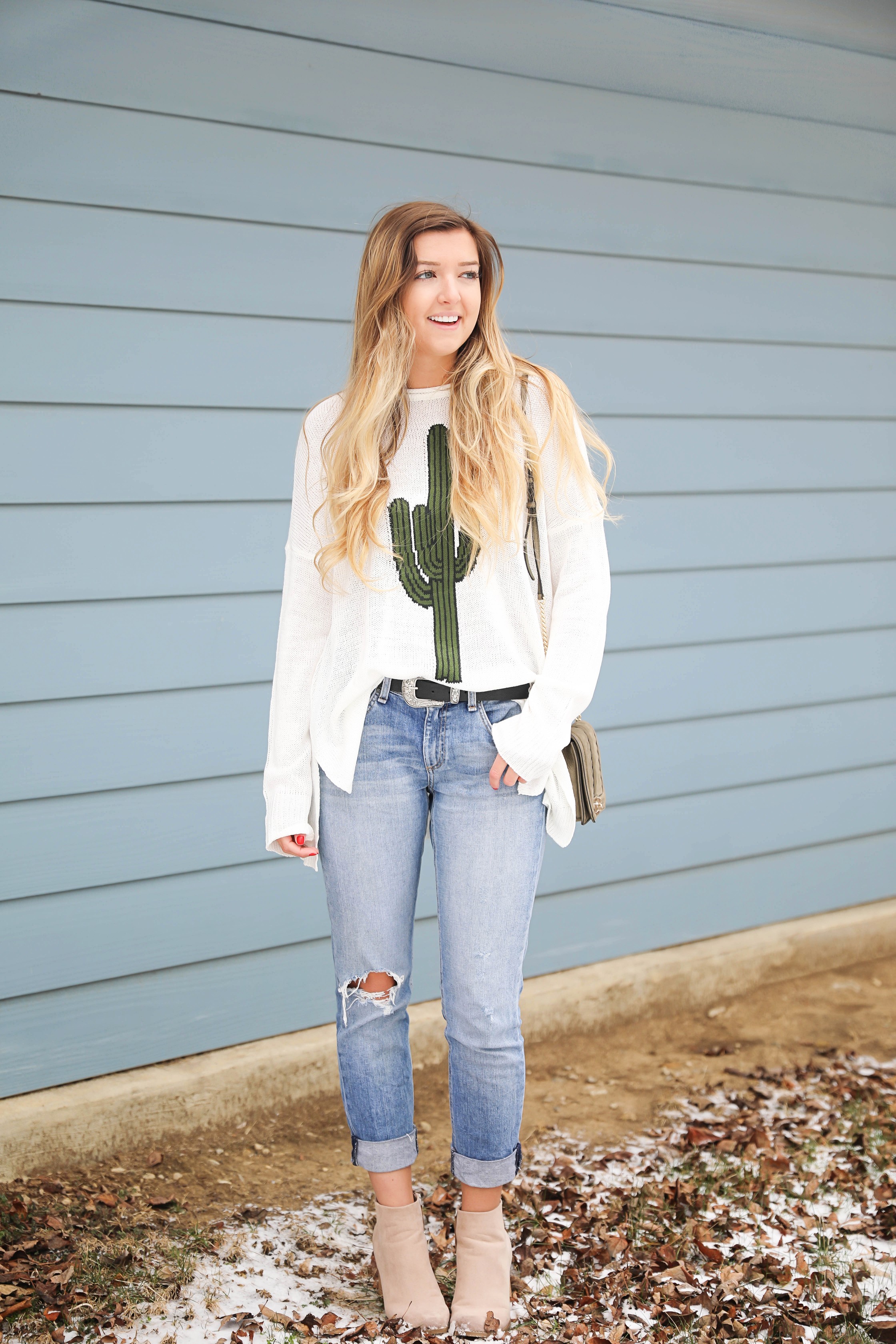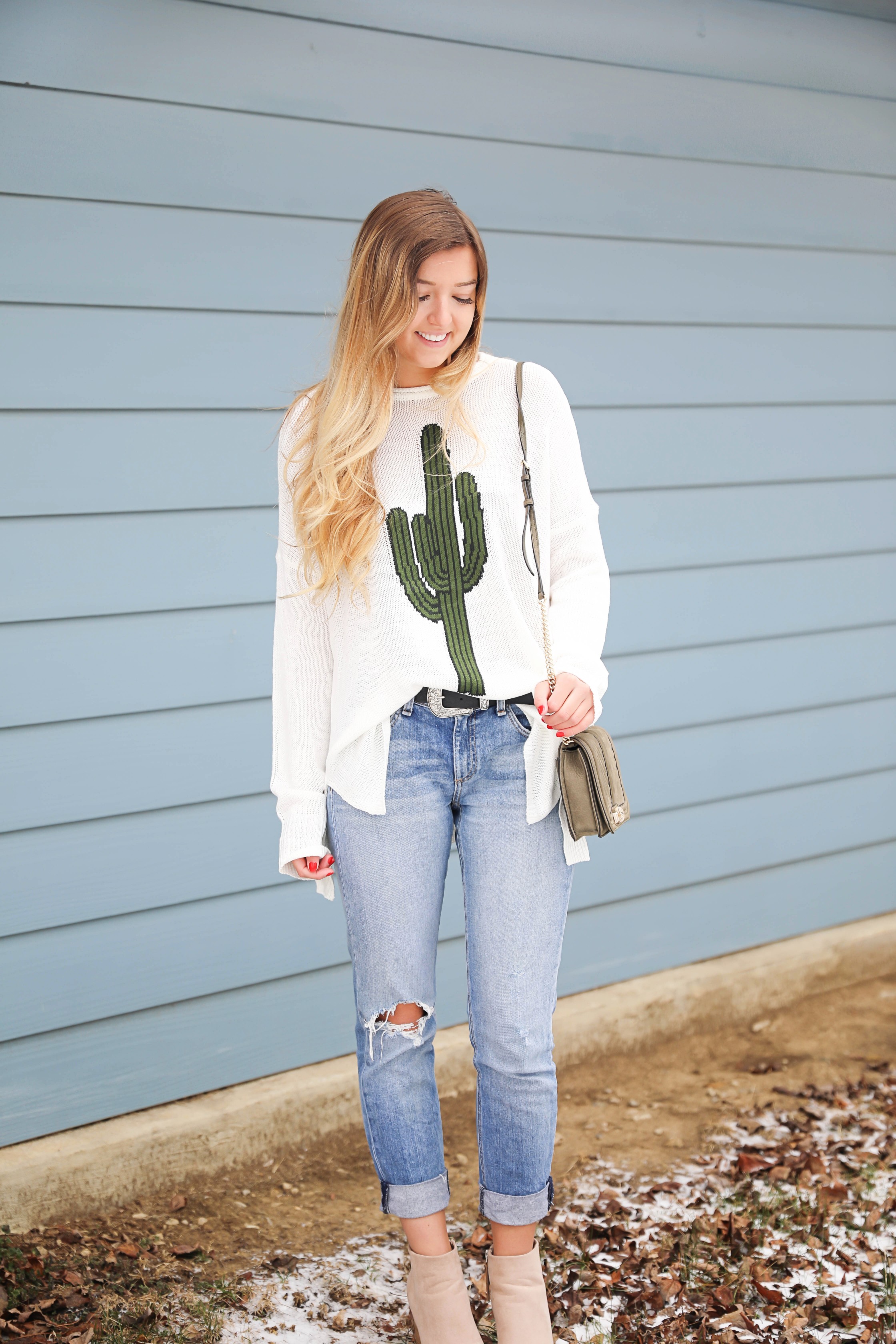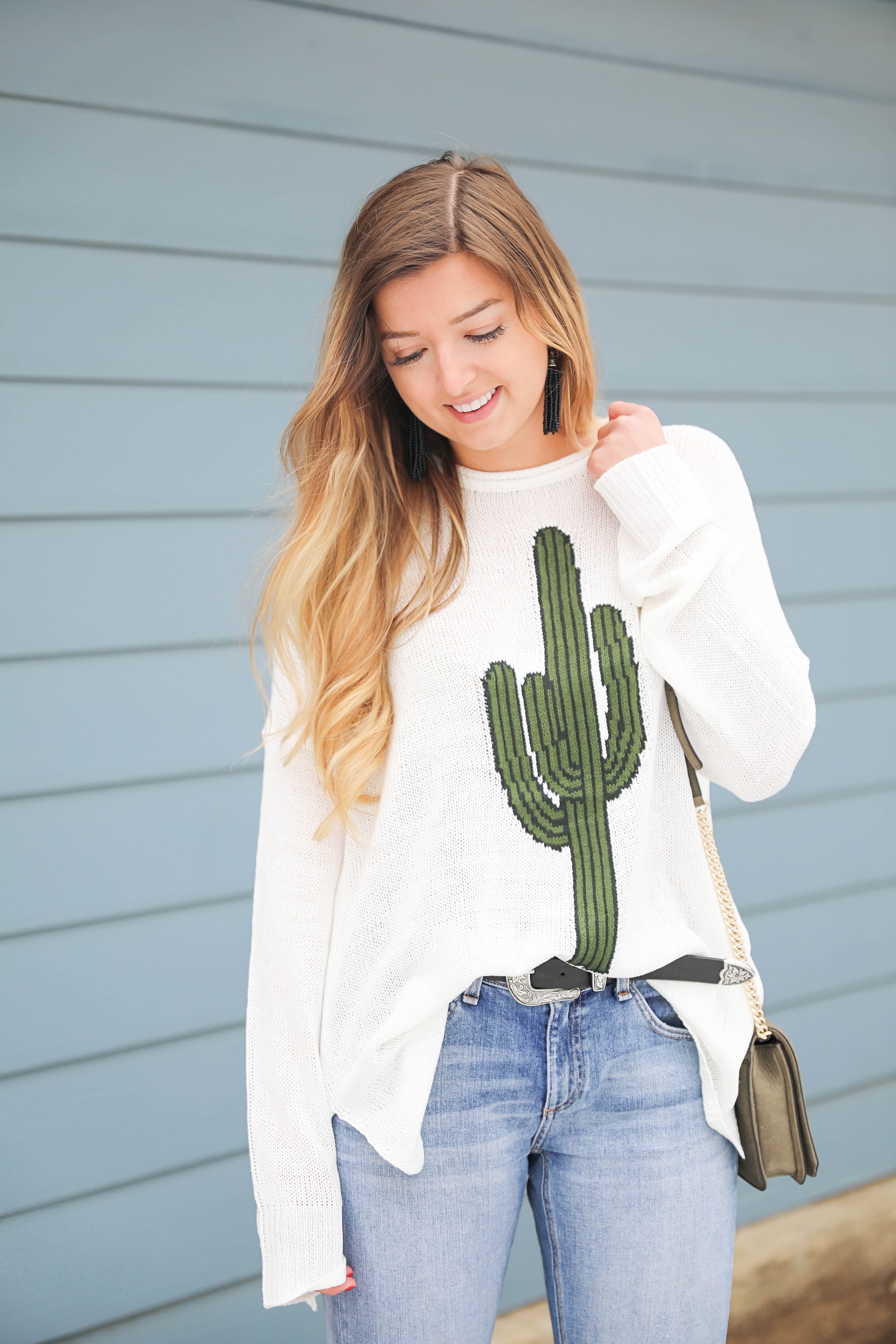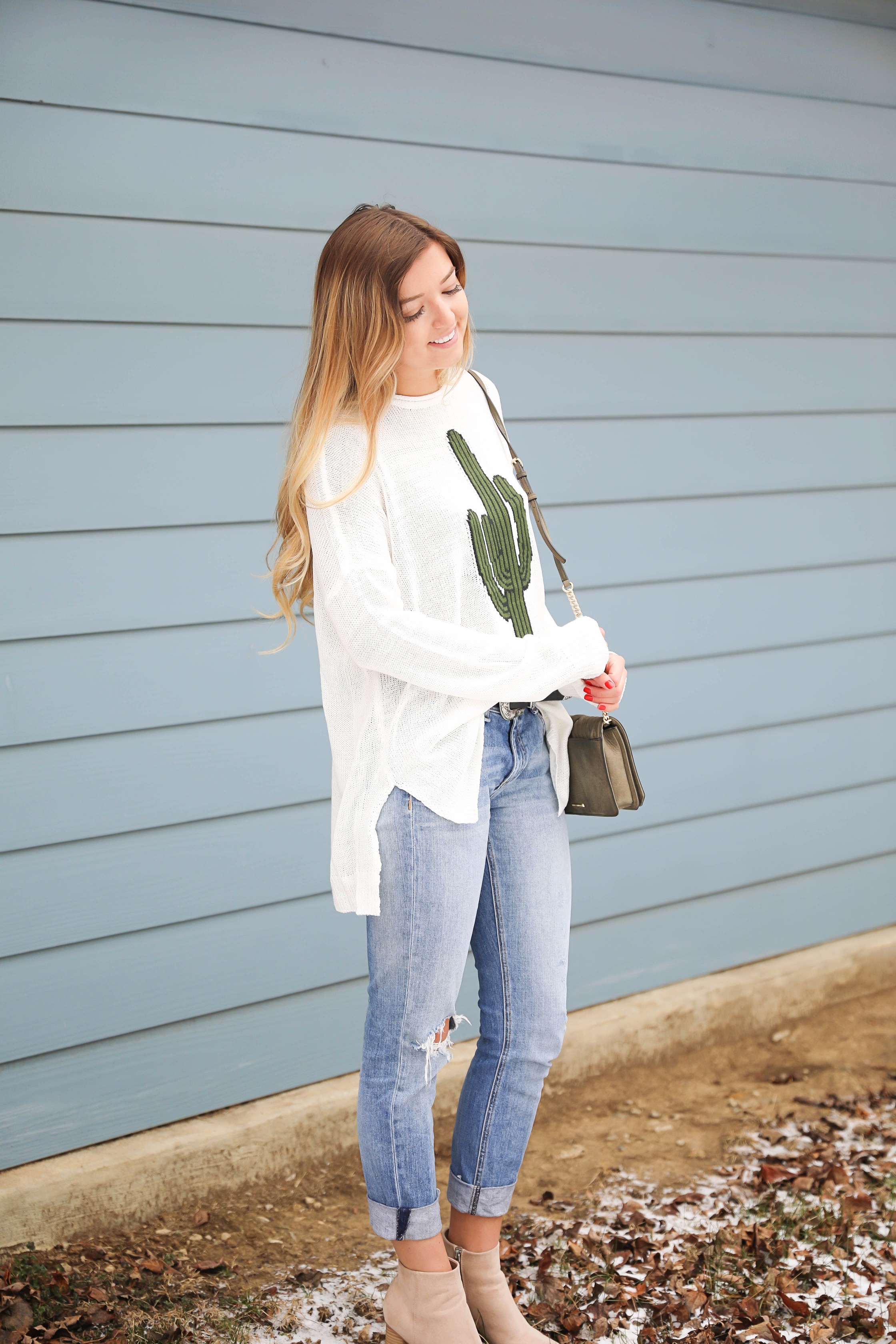 | Cactus Sweater (I am wearing a size medium) | Boyfriend Jeans (mine are sold out, similar here, here, and here) | Belt (mine is sold out, similar here) | Booties ($38) | Earrings ($13, c/o) | Rebecca Minkoff Crossbody (only available in grey, but more colors here) |
You guys, this is my last week of being 20 years old! Next week is my 21st birthday and I can't wait! My birthday is on Tuesday (the 10th) and I am heading to Nashville the following weekend for a little birthday celebration so I can't wait! I am planning on shooting some some fun blog content there. Let me know where I need to go, what I need to do, and – most importantly – where I need to eat while I am there!
I hope you have an amazing Tuesday!
xoxo,
Lauren Emily Lindmark
*I am a BaubleBar x Sugarfix partner and they generously sent me these earrings, however, I am not obligated to post and all opinions are always my own.
Copyright © 2018 dailydoseofcharm.com