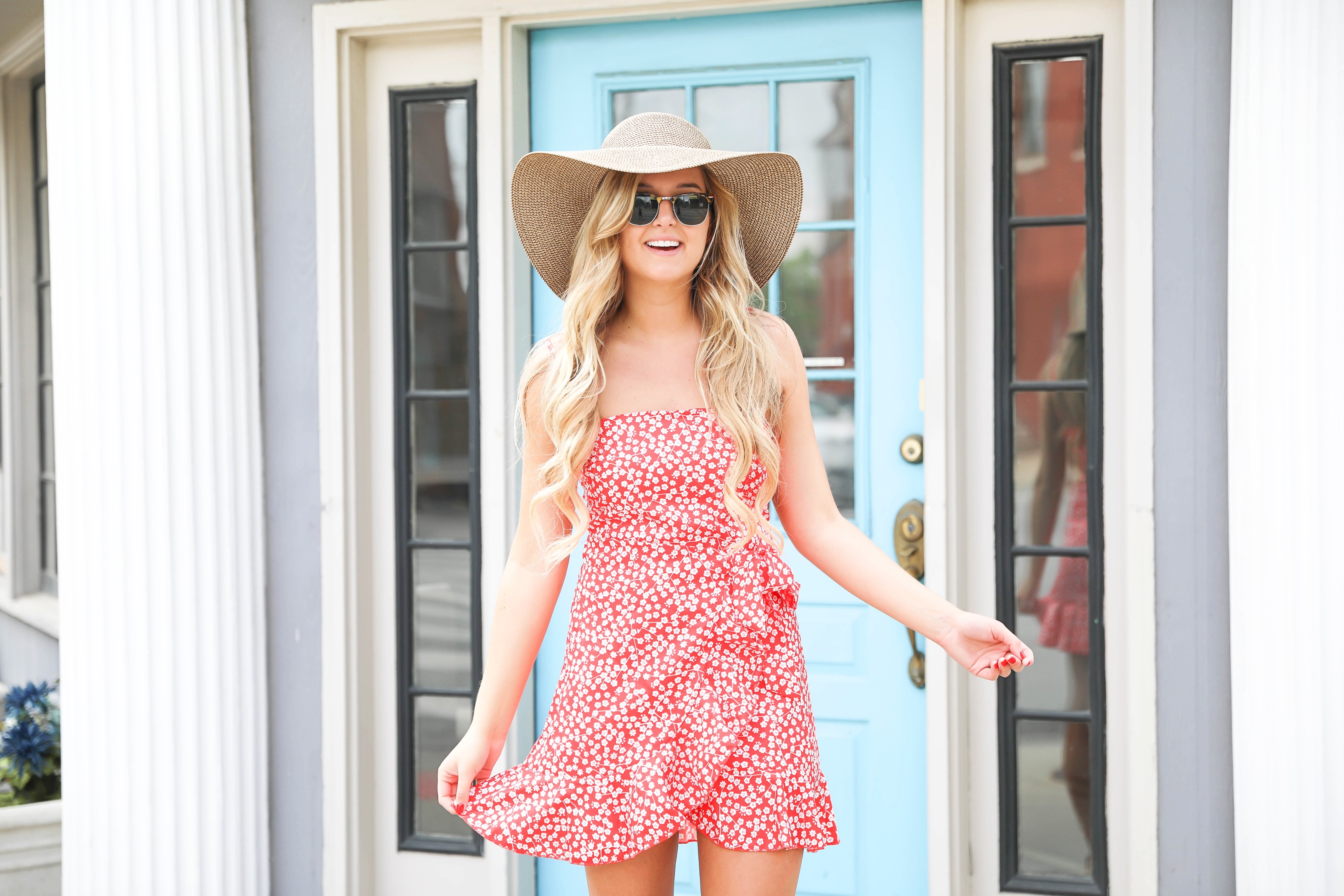 Red Summer Mini Dress | OOTD
Currently typing this on Wednesday night, I felt sort of sick today and ended up napping so I can't sleep now. So, I am laying in bed watching How to Get Away with Murder (the best show!) and craving flaming hot Cheetos. I have some downstairs, but I have been eating a little unhealthy lately so I know I shouldn't have them haha! We'll see if I go get some. I ate a healthy dinner tonight though so maybe I deserve them… I made a Mexican Quinoa Skillet (click for the recipe). It was so good and low in calories. I made some shredded chicken to put on top so it could be a little more filling! Let me know if you want to see more of my favorite recipes, I find most of them on Pinterest so you can follow me there!
Speaking of health, I have made it a point to be more active lately in my life. However, all I am really doing is going on lots of walks and runs. I am trying to figure out another activity to add into my schedule – so comment below what your favorite workout classes are! I did pilates for awhile, but felt like it didn't give me that "great workout feeling" after since it is mostly core strength and stretching. I still loved it, but I want to burn more calories when I workout!
Let's talk this outfit now, this dress is going to be my go-to for any event this summer, I just love how it looks on – it is super flattering! The bright red pattern is so summery too! I paired it with my favorite $25 floppy hat which made it look really beachy. While we were shooting it was a bit windy and the flap on the front of my dress kept flying up so my mom and I went to the car and taped it down with bandaids and lent roller pieces haha! Note to self, bring clothing tape next time.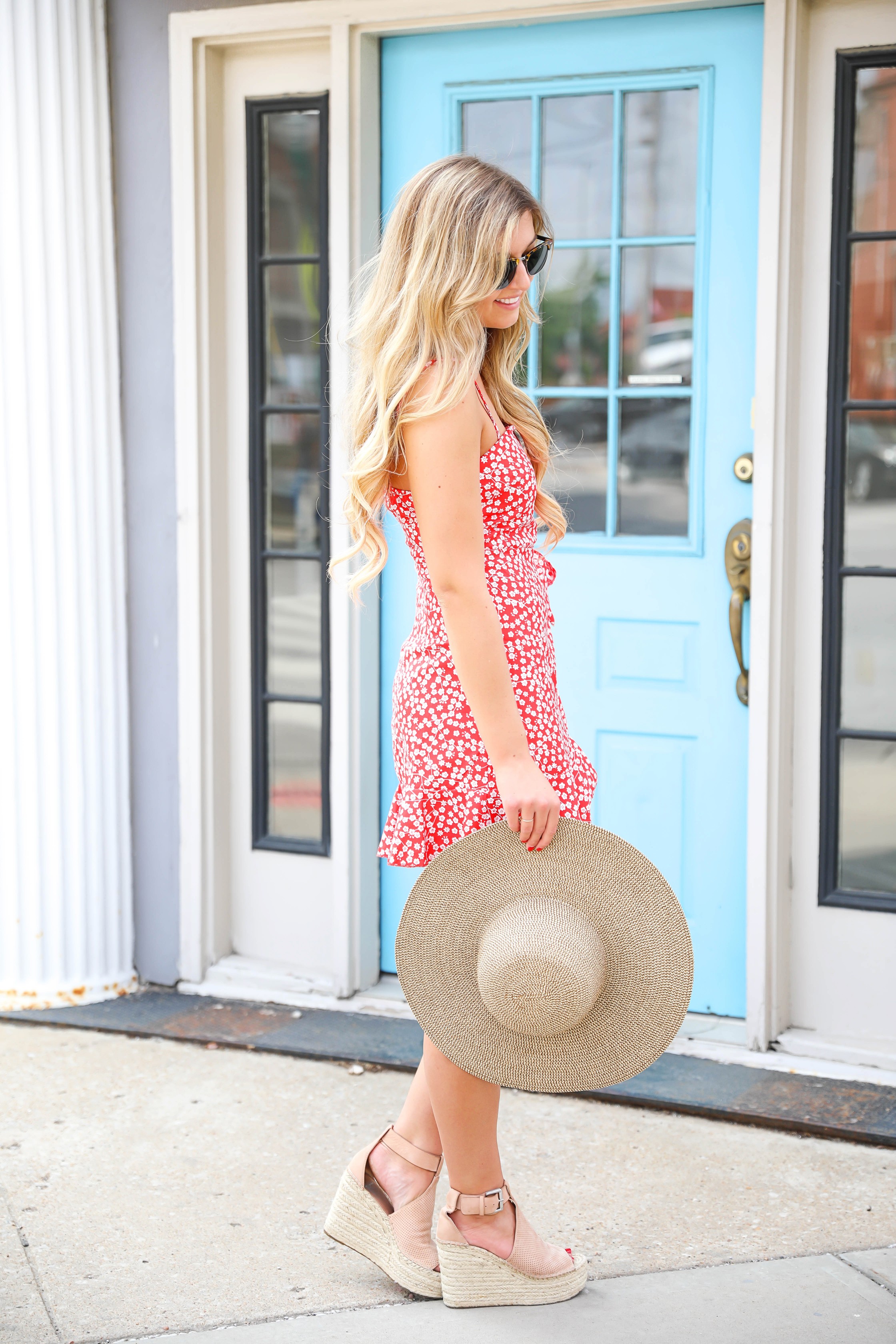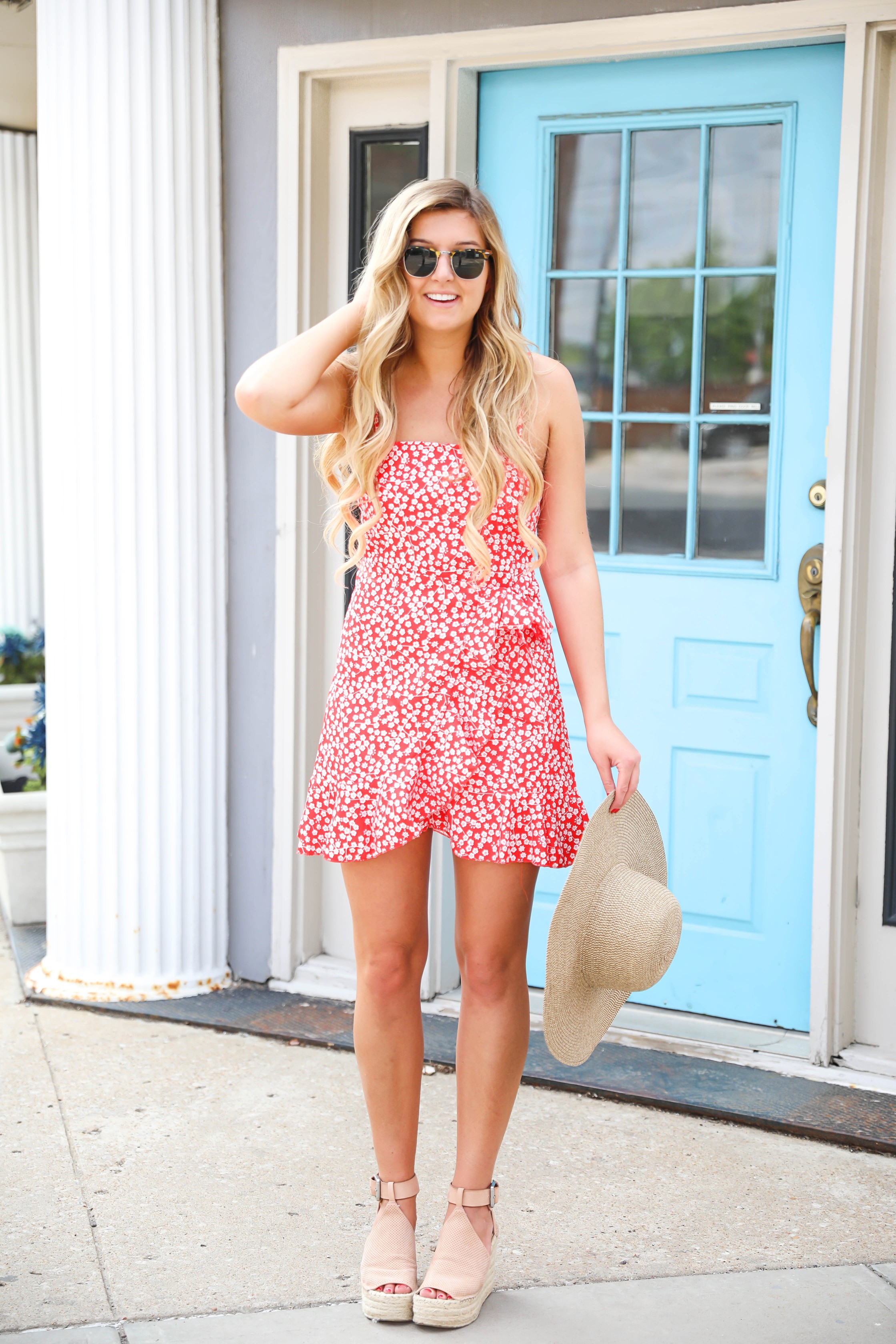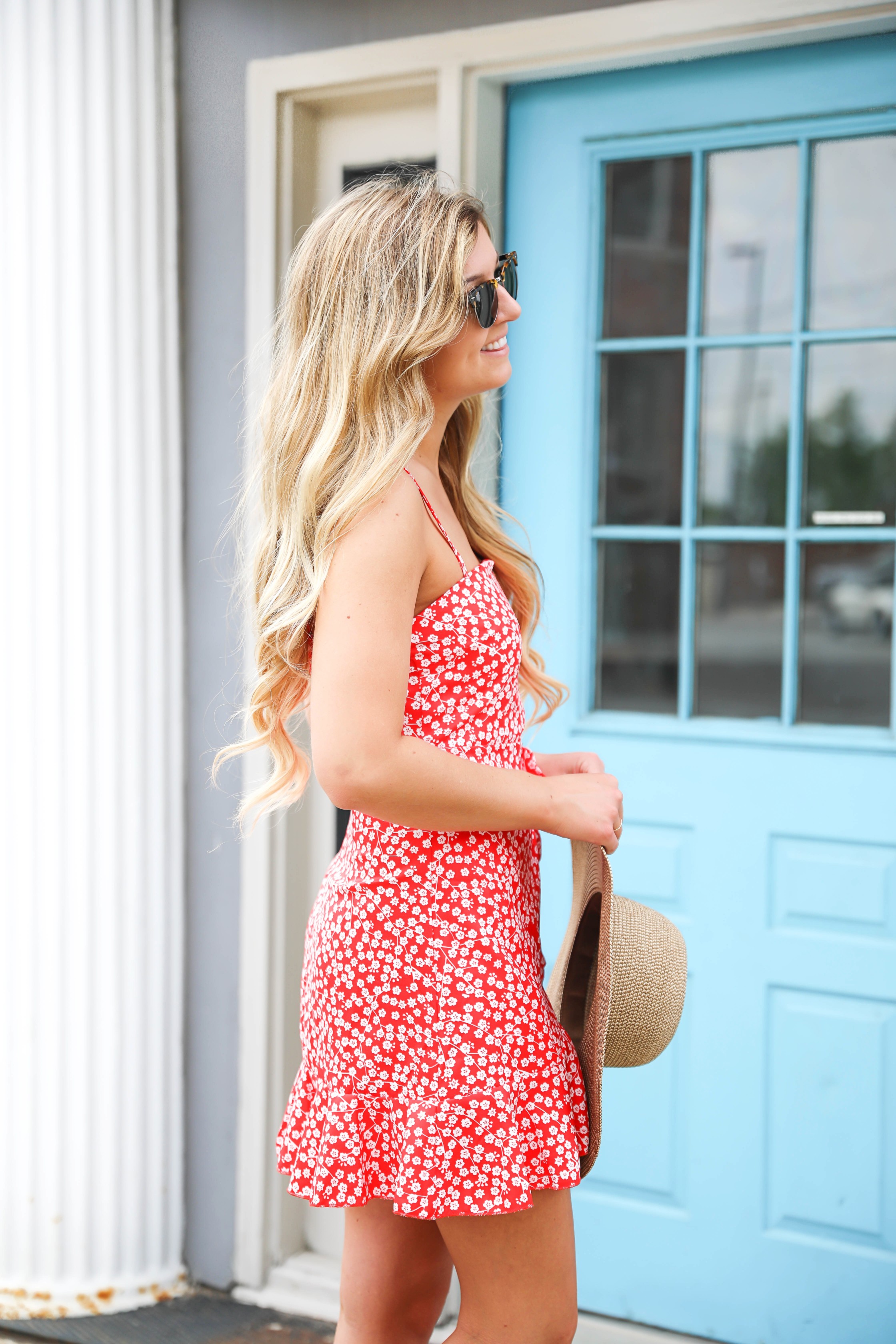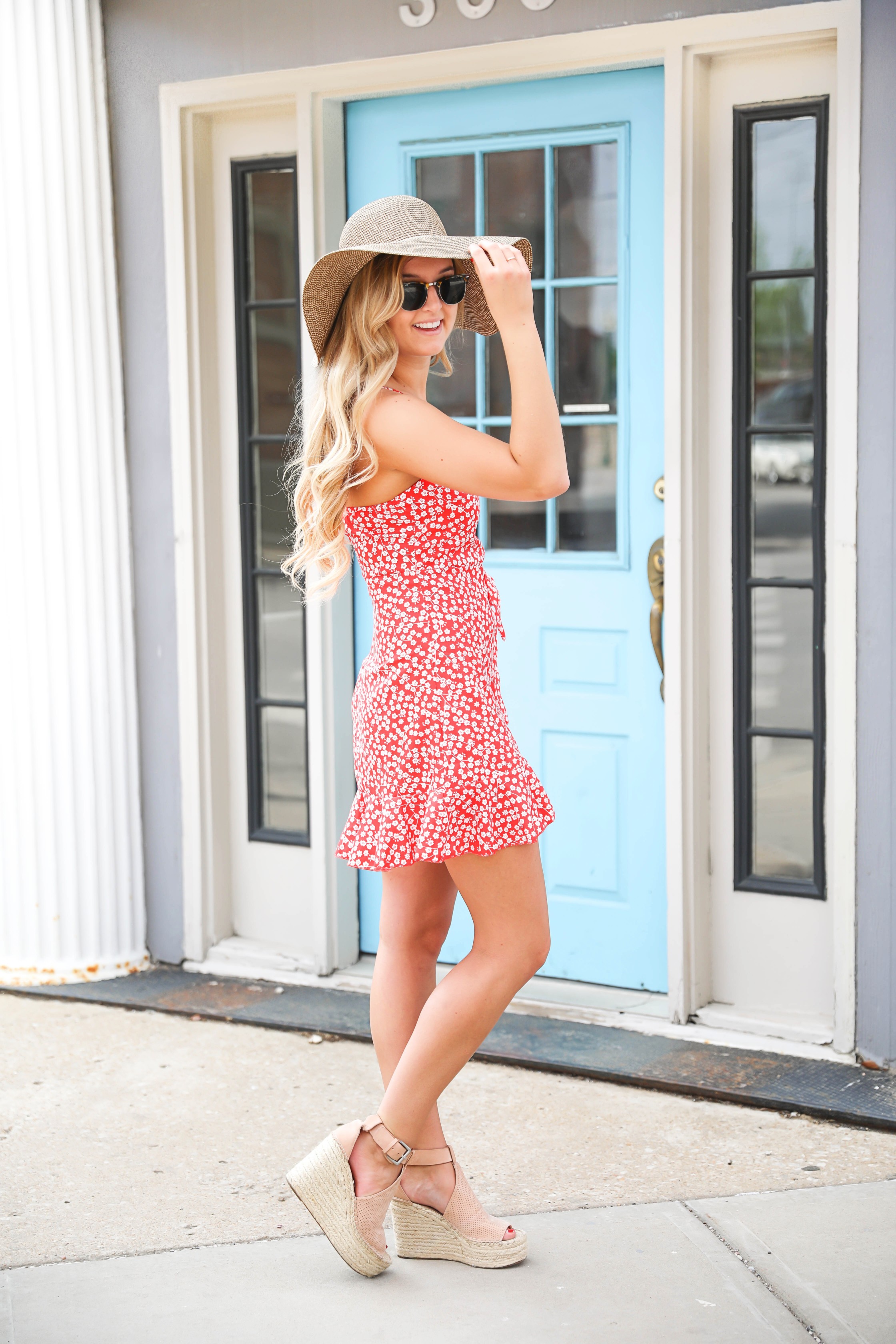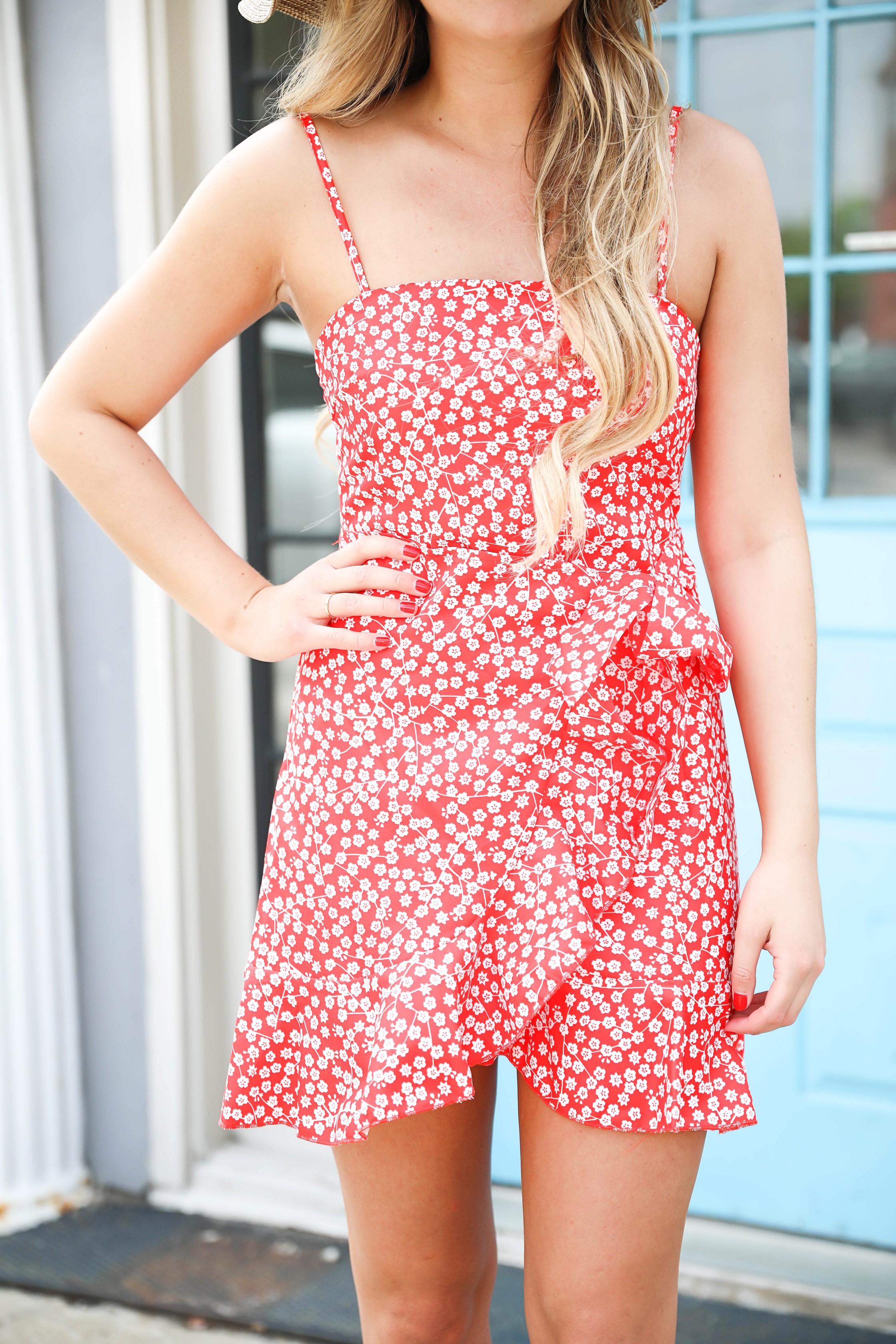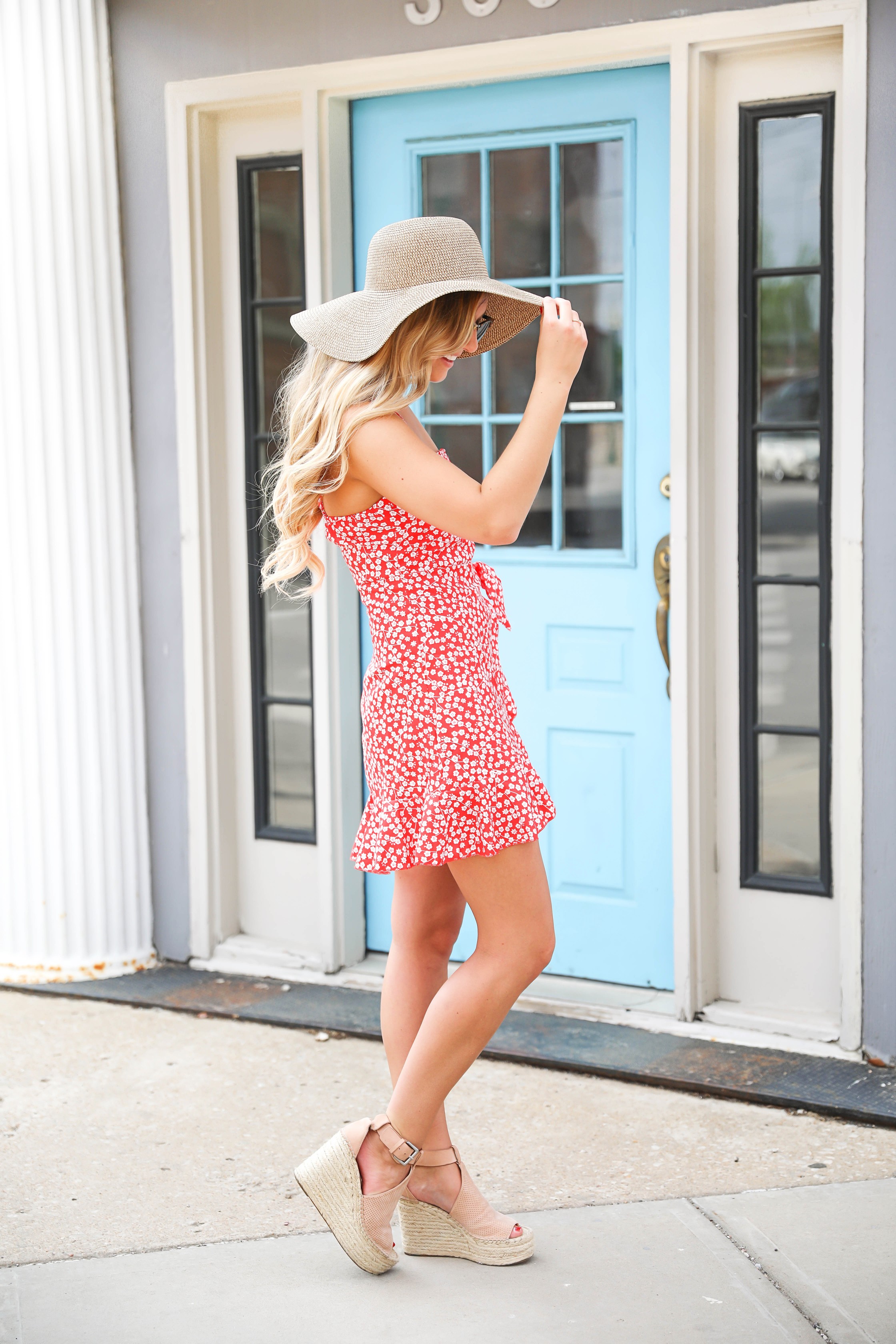 I need to try to hit the hay so I can wake up and kick ass tomorrow, I had a slow day today so I need to make up for it. My to do list includes cleaning my room and making a HUGE pile for Goodwill. I need to get rid of some stuff and declutter my space! I am also going to go to the grocery store and I am really excited, does it make me an adult that those are the things I look forward to? Haha!
Shop this look + more similar items!

xoxo,
Lauren Emily Lindmark
Copyright © 2018 dailydoseofcharm.com