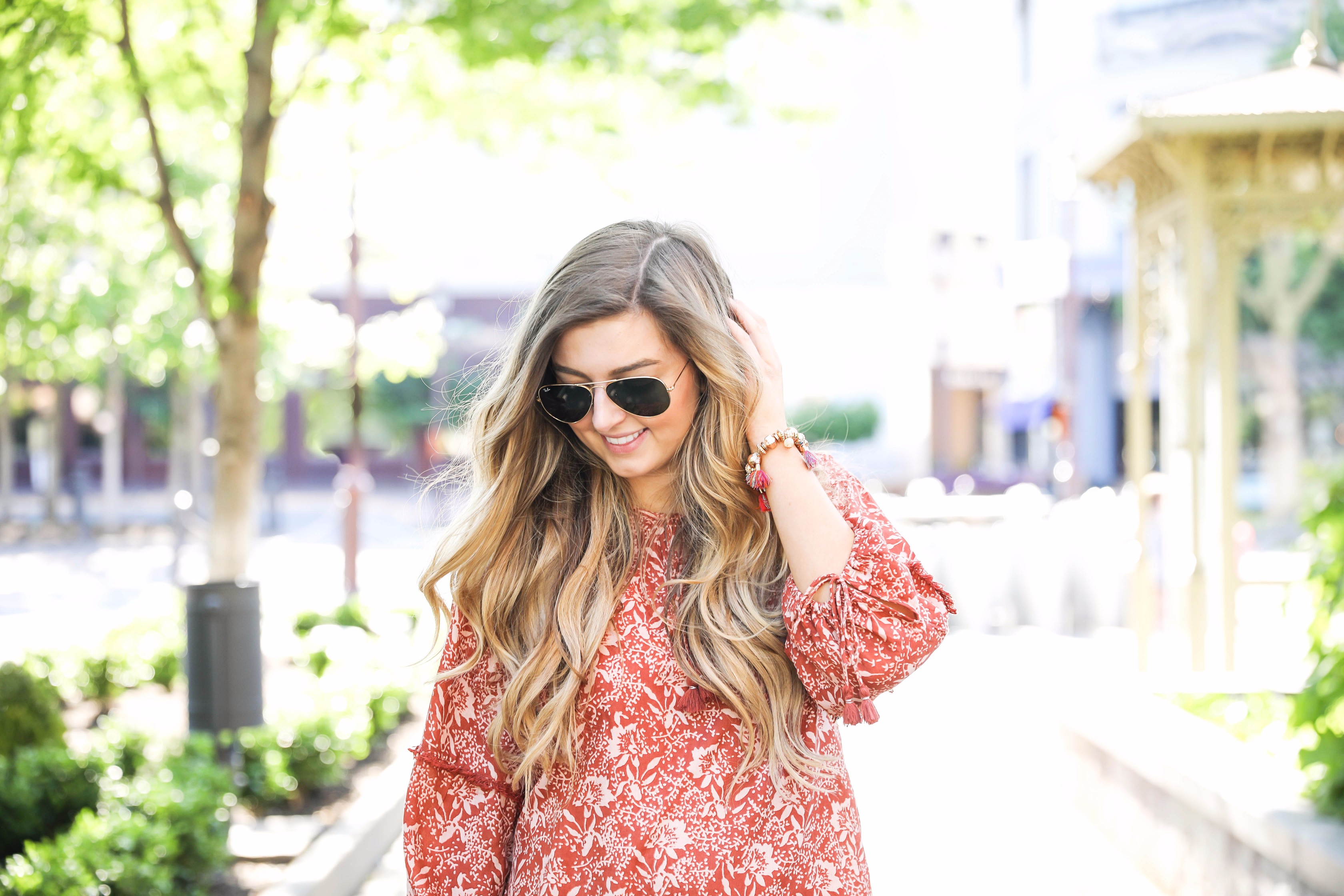 Coral Tassel Dress | OOTD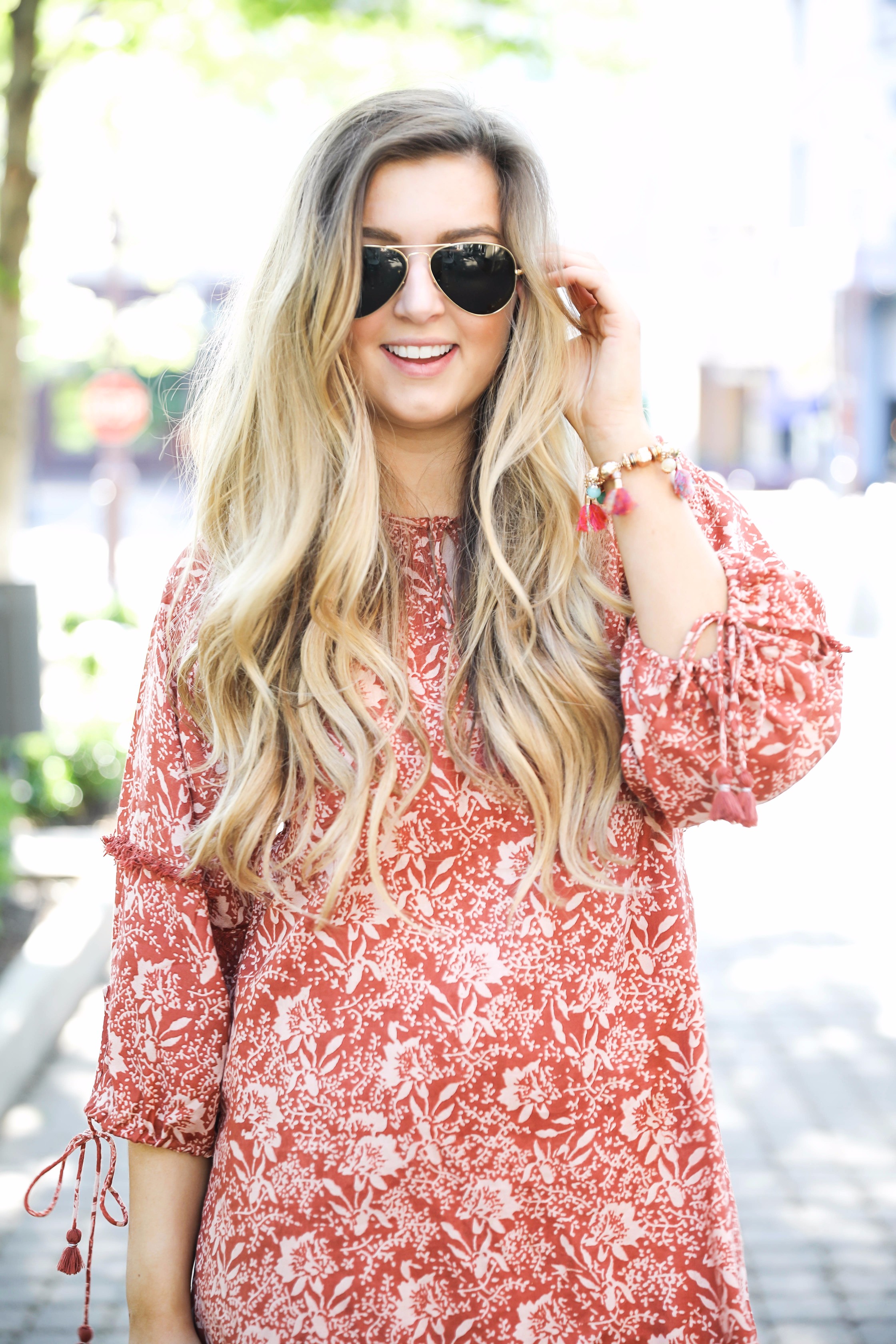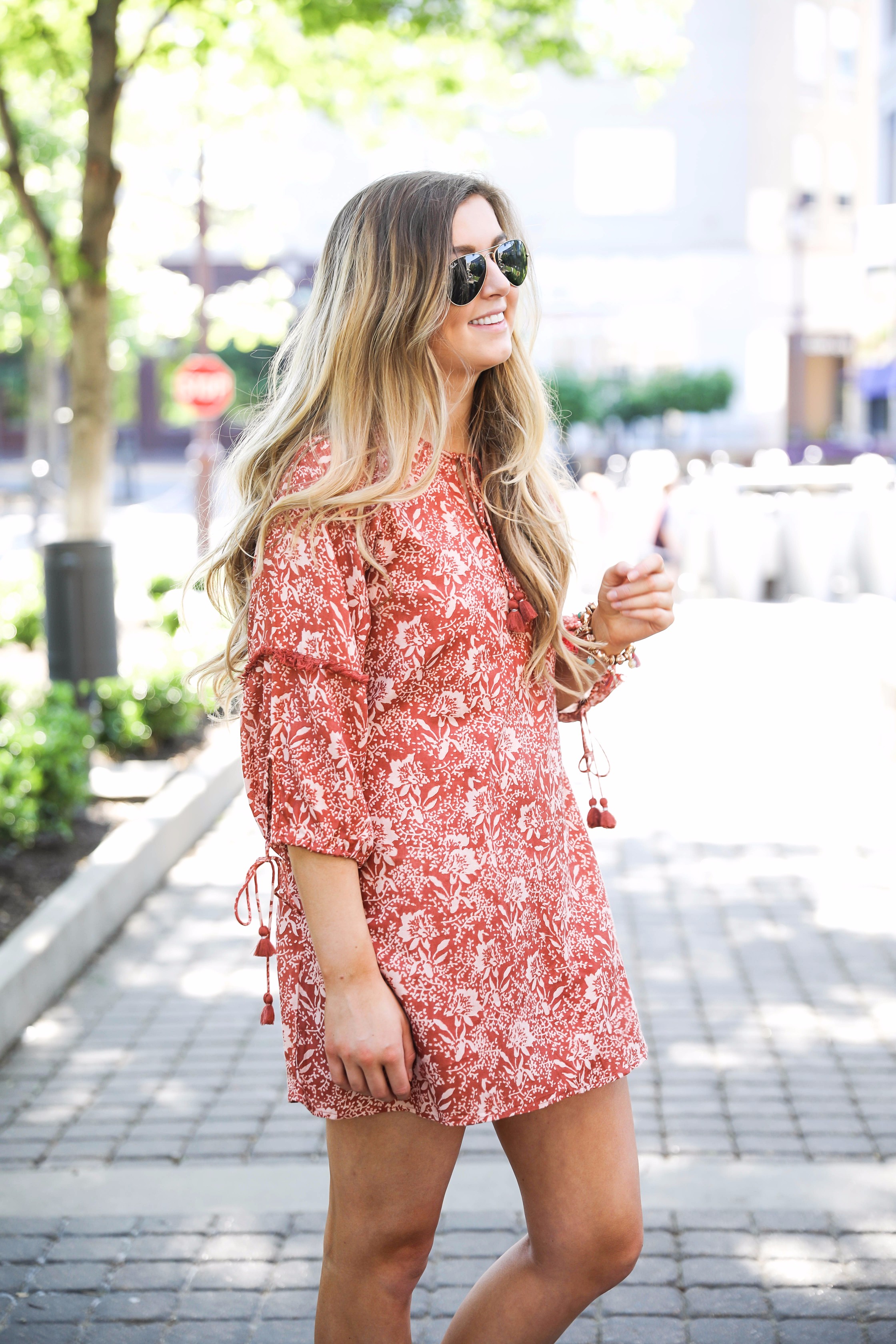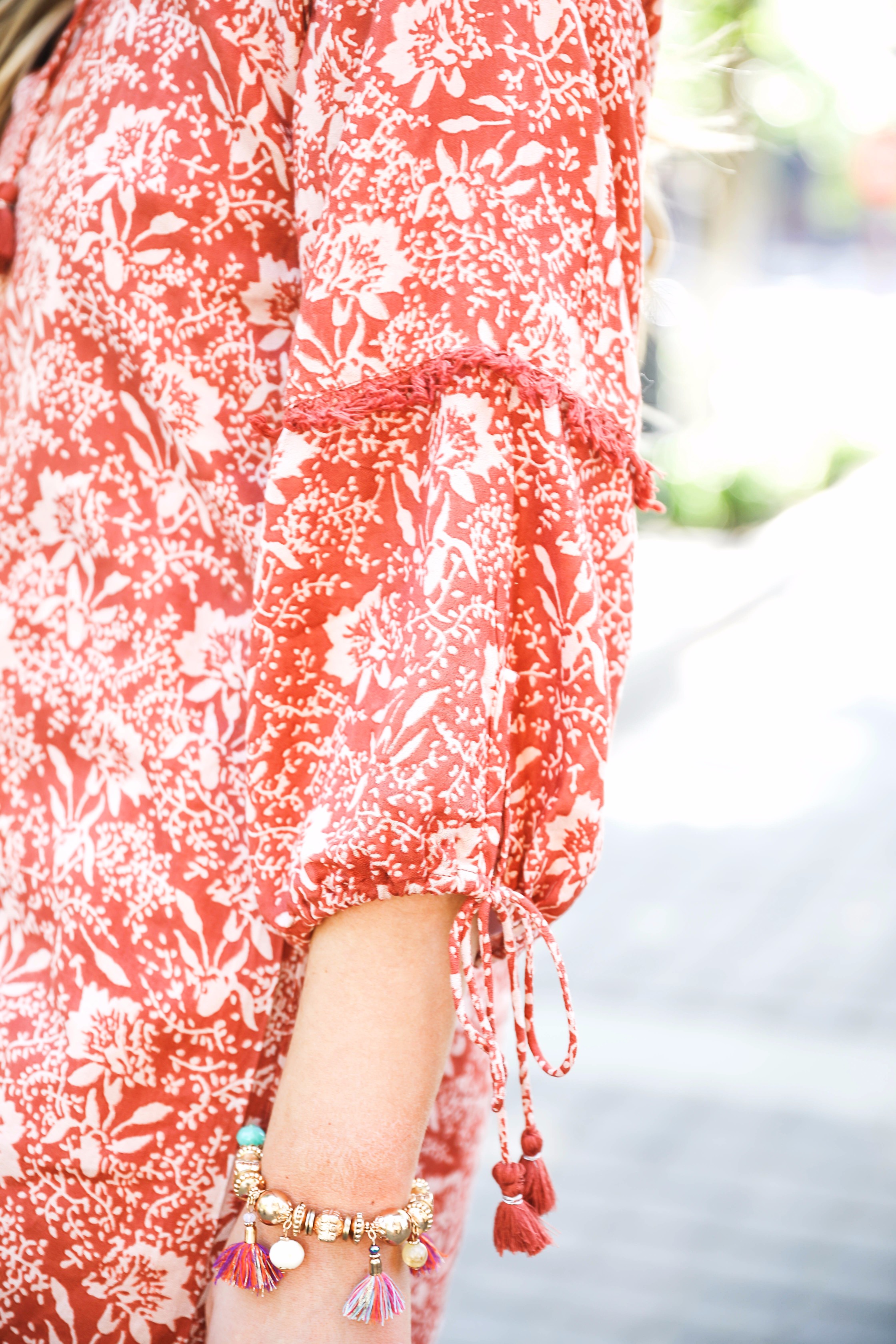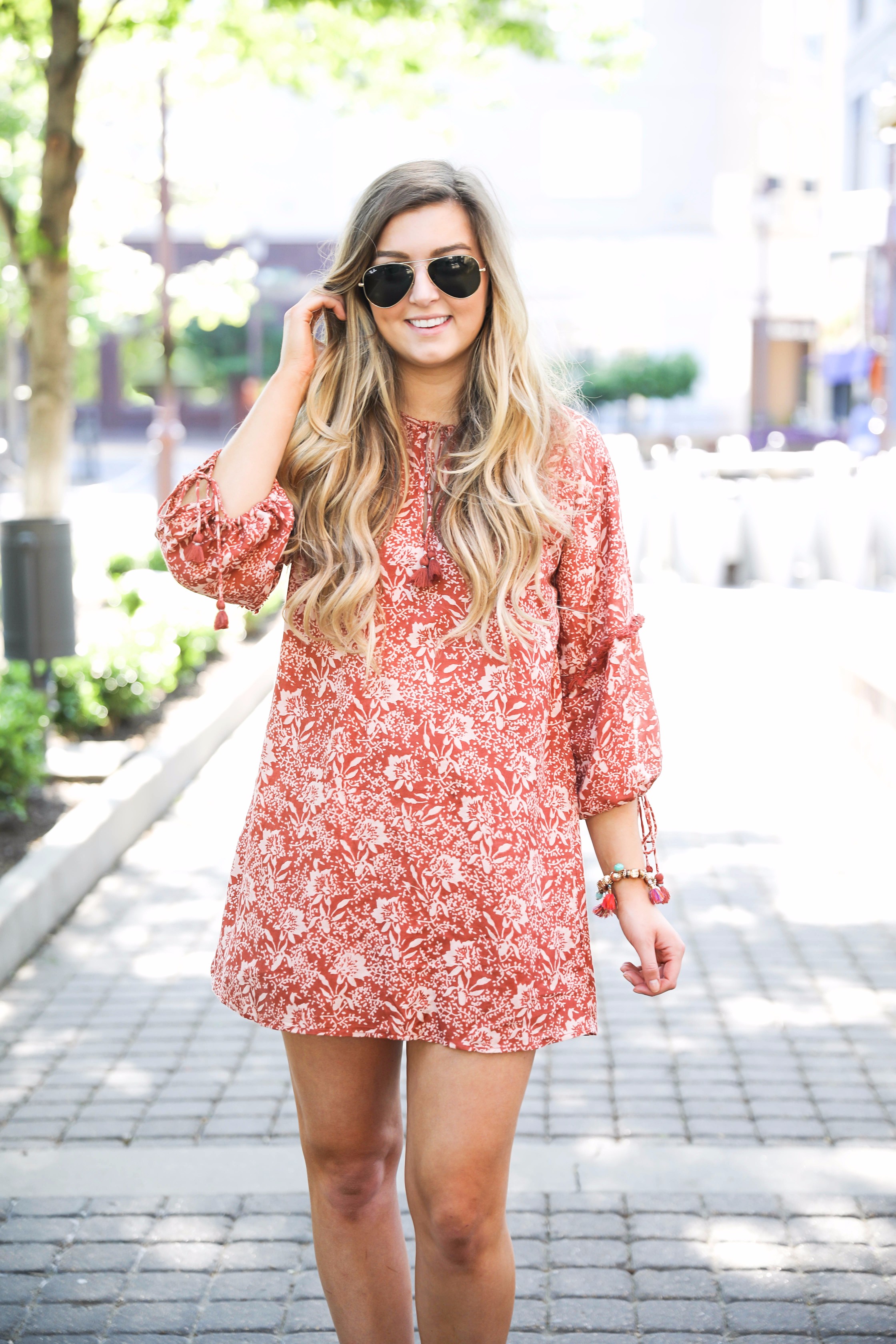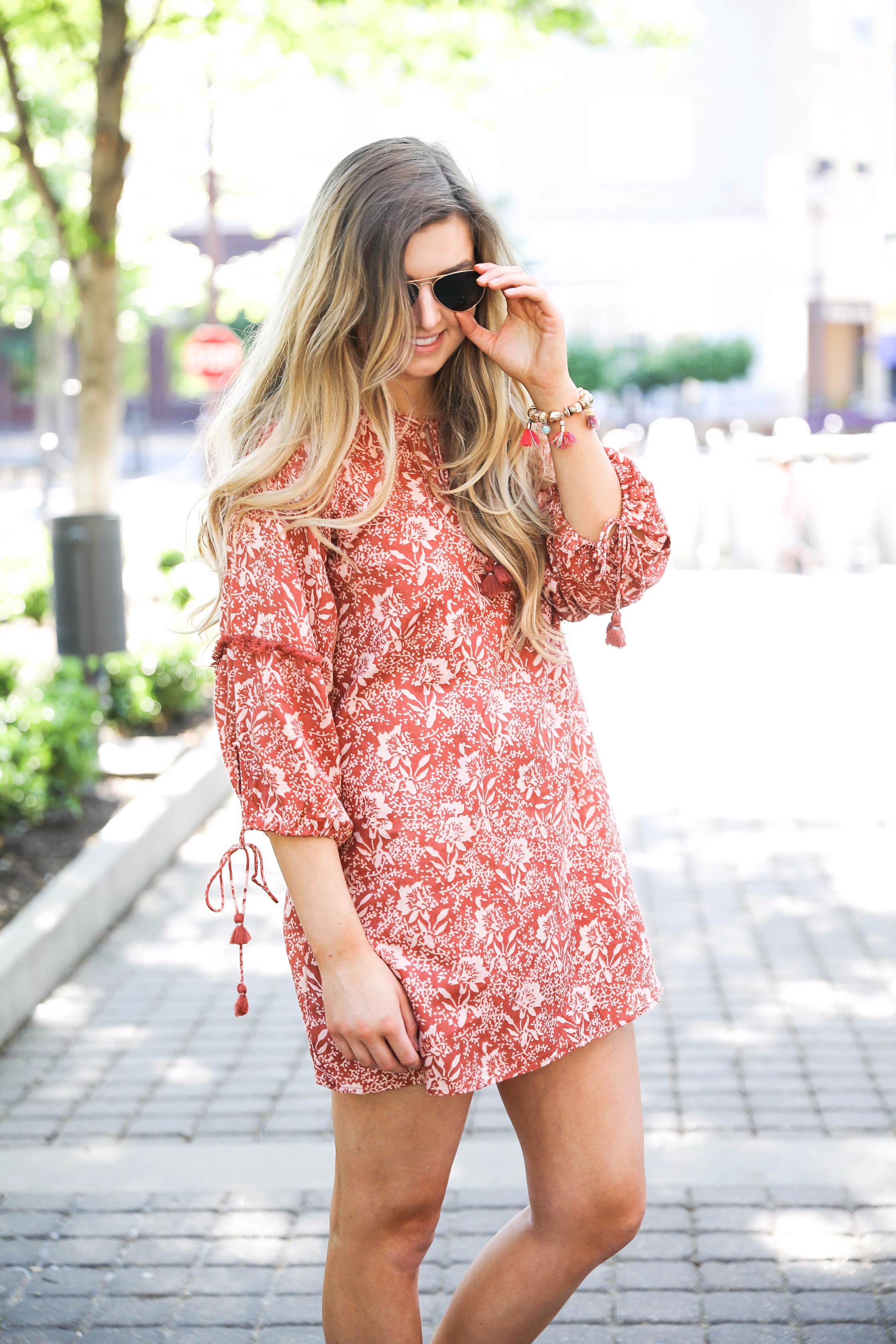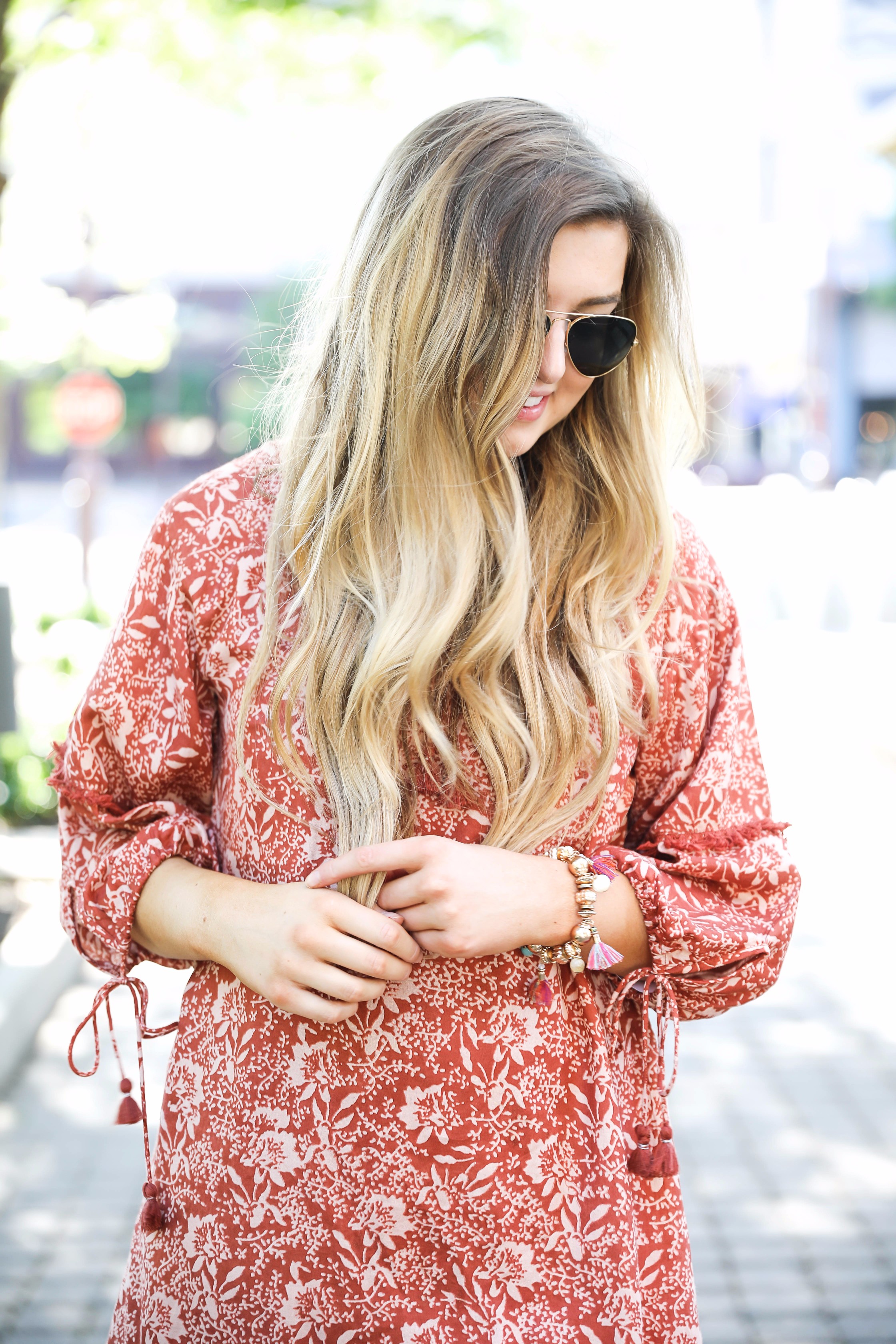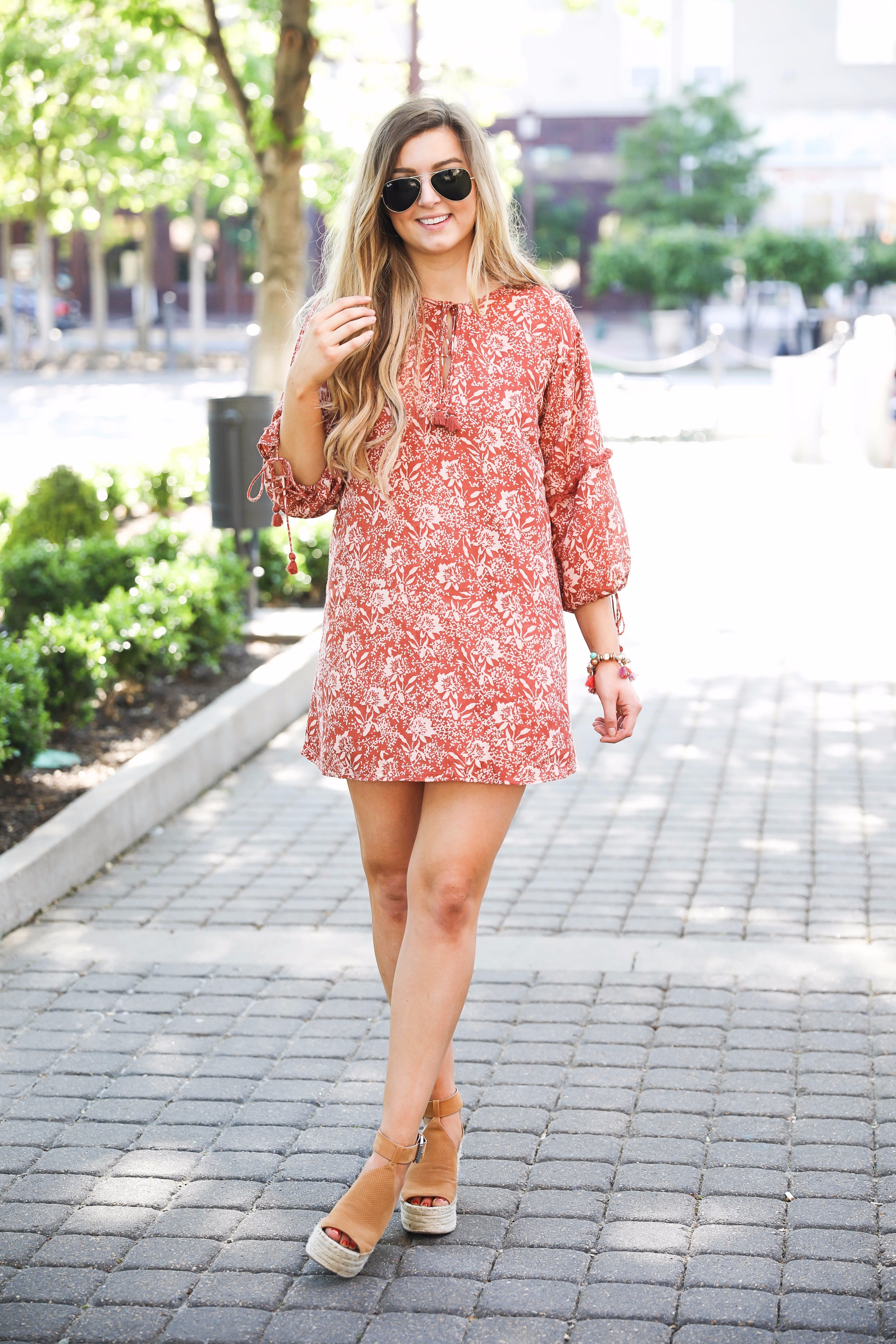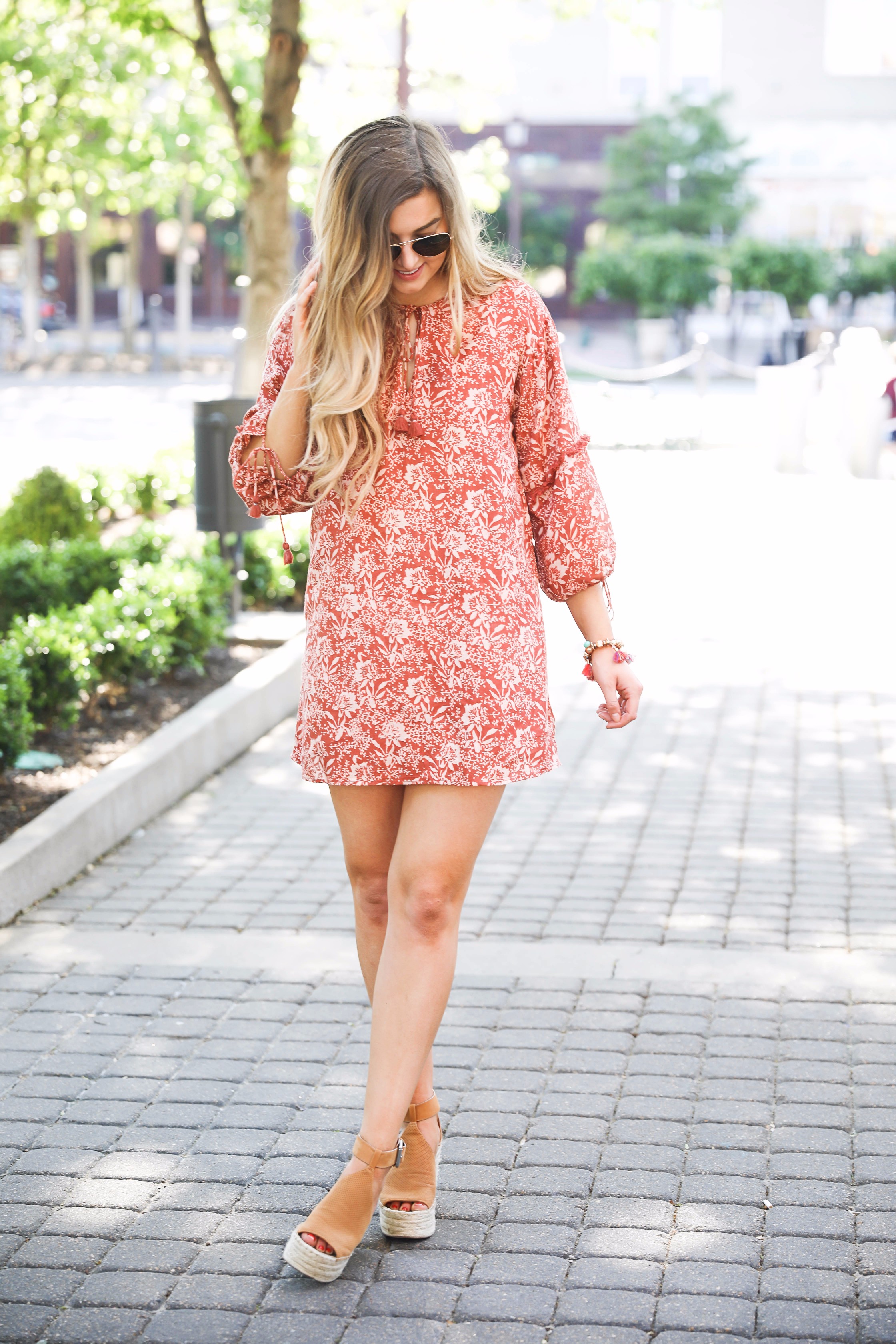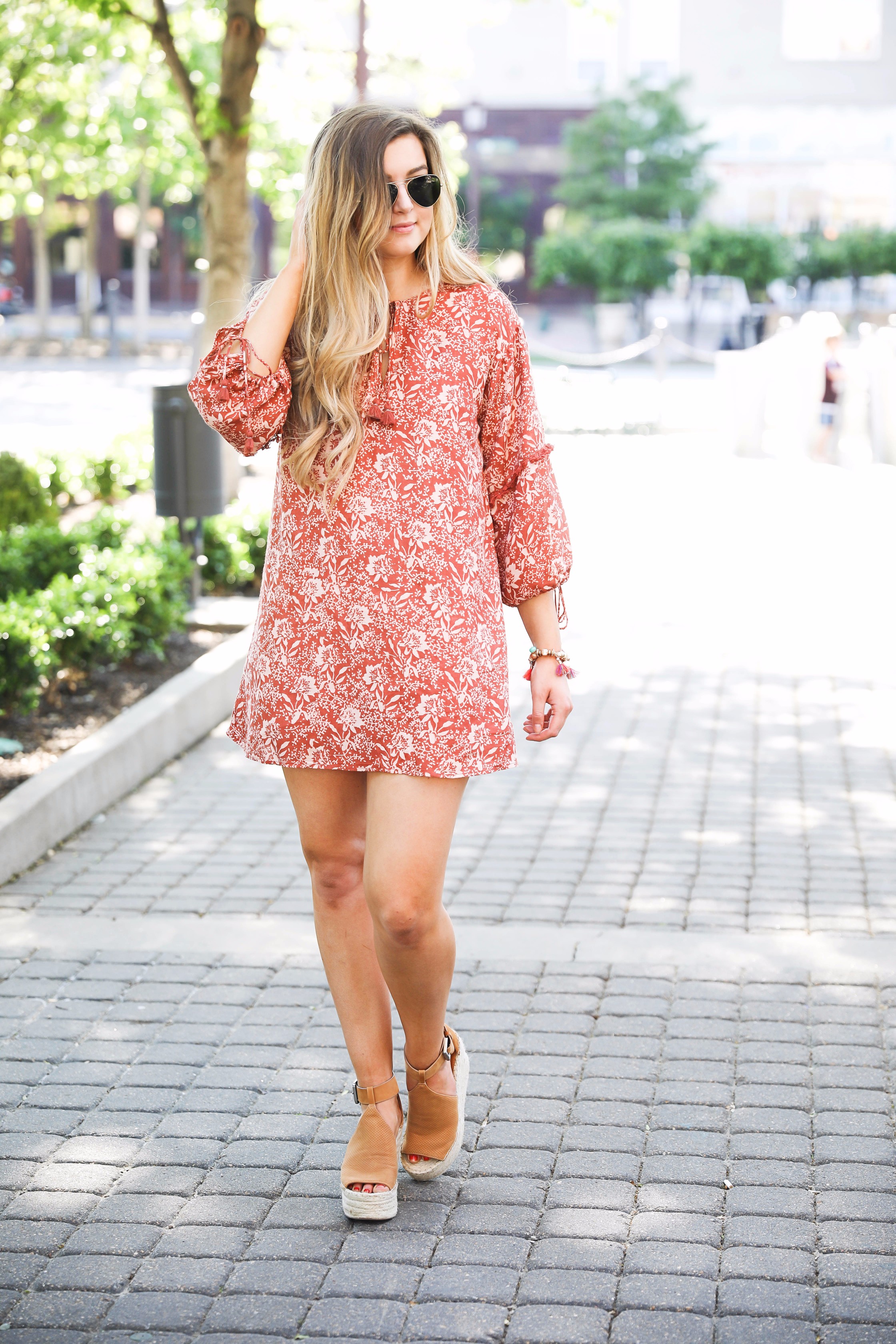 I have been loving fun patterns and florals for spring and summer! Honestly the more unique the pattern, the better! I love this dress, the color is really cute and I love the fringe and tassels on the sleeves. I know I've talked about these shoes a million times (and worn them a million times), but I can't get enough! This is my second pair and I love the cognac color. I thought it looked really good with my dress! I also have blush and I wear those a ton, I don't know which I like better!
My mom and I shot these photos by one of my favorite gelato places in Kansas – now it's crazy that I am in Italy and eating authentic gelato while staring at mountains and pretty atmosphere! Yesterday I had strawberry Gelato (or fragola as they  call it here) and it was so yummy. The food here in Italy definitely has not disappointed yet! This weekend is my first trip, any guesses on where I am going?!
Every since I arrived here in Italy (which was on Monday, which seems like forever ago)! I have been wearing no make up, my hair in a bun, tees, and basically just looking like trash haha! I am so excited today to actually get ready and go explore with my friend/roommate Megan! We have a free block this afternoon so it should be fun 🙂
xoxo,
Lauren Emily Lindmark
Copyright © 2017 dailydoseofcharm.com