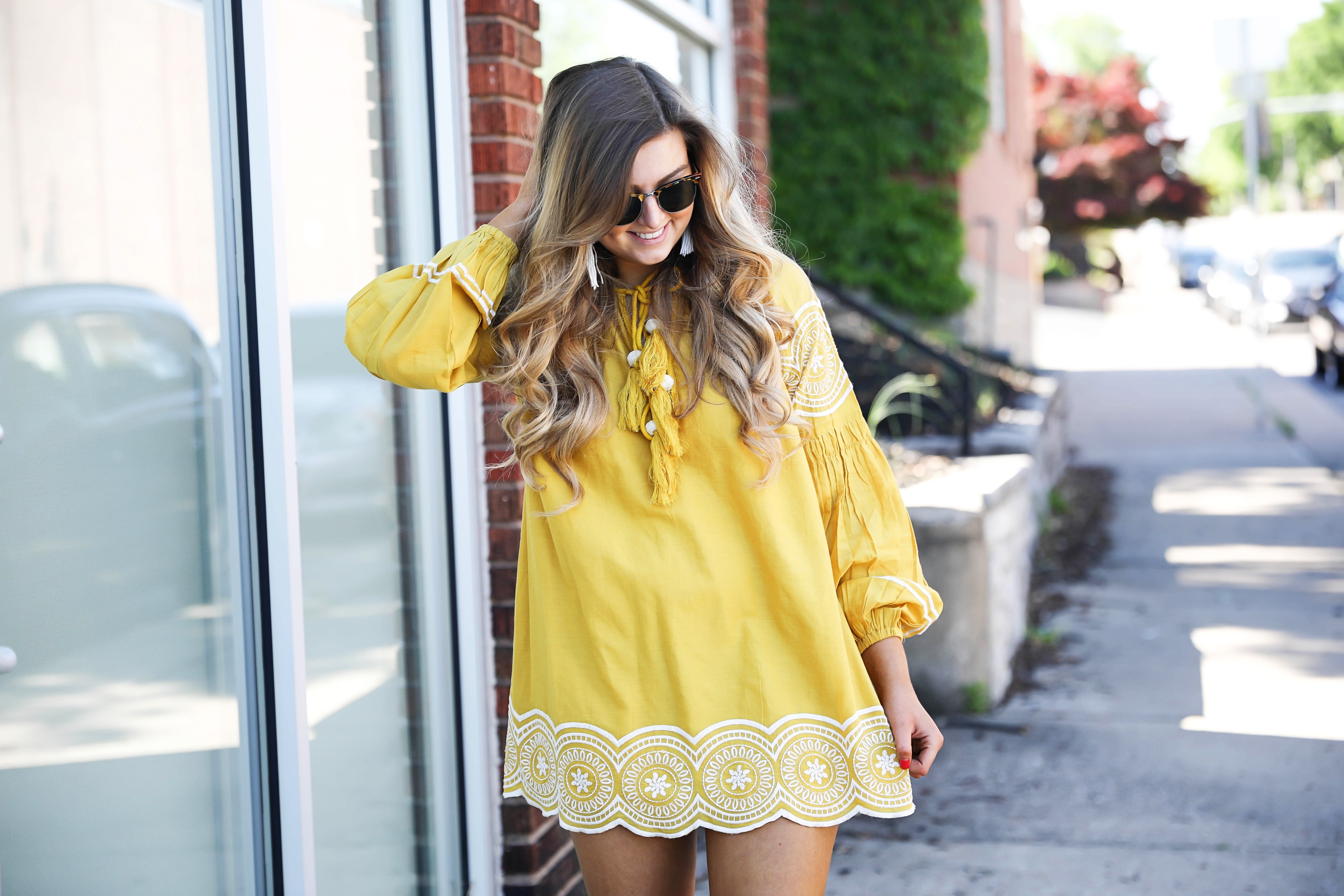 Yellow and White Embroidered Dress | OOTD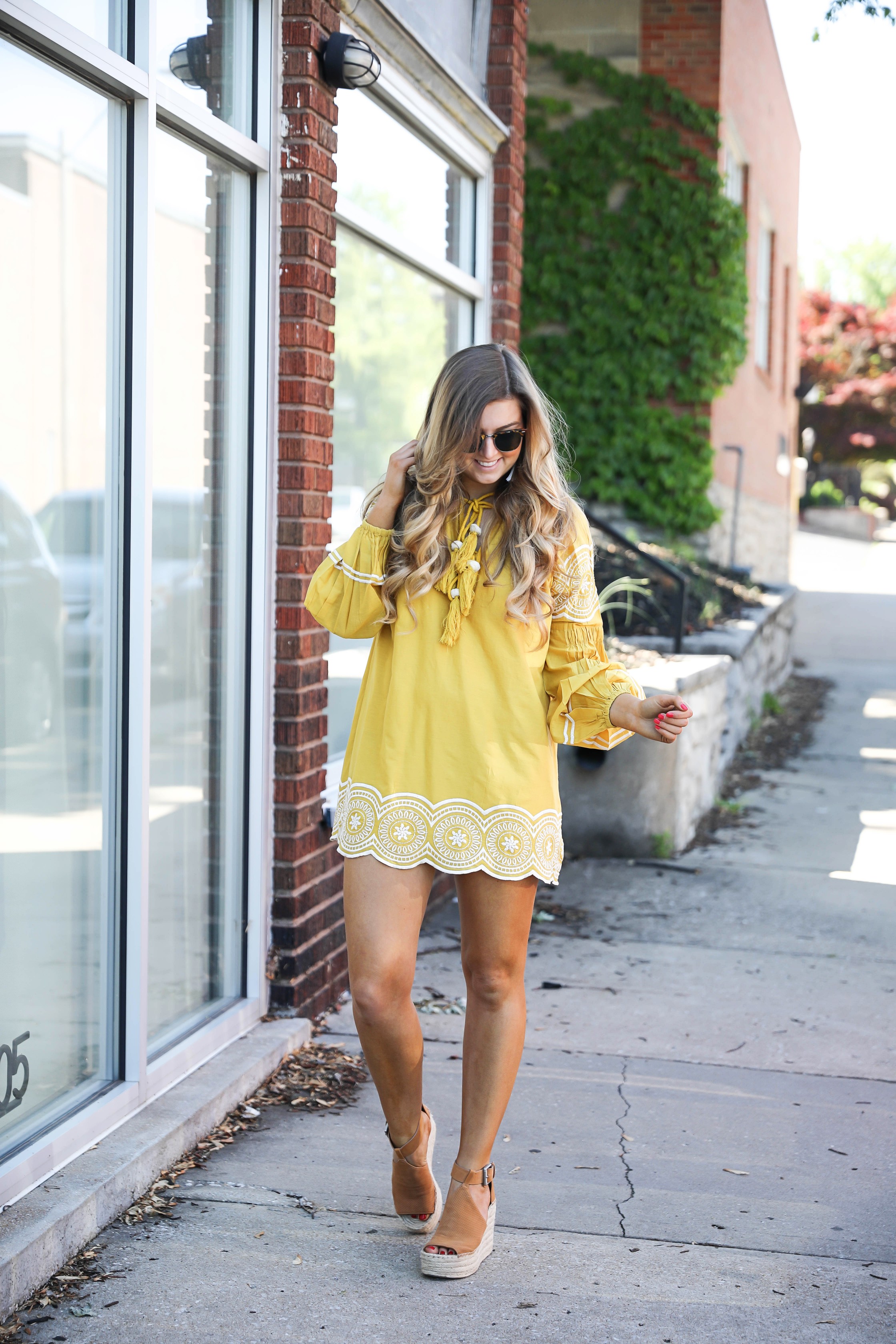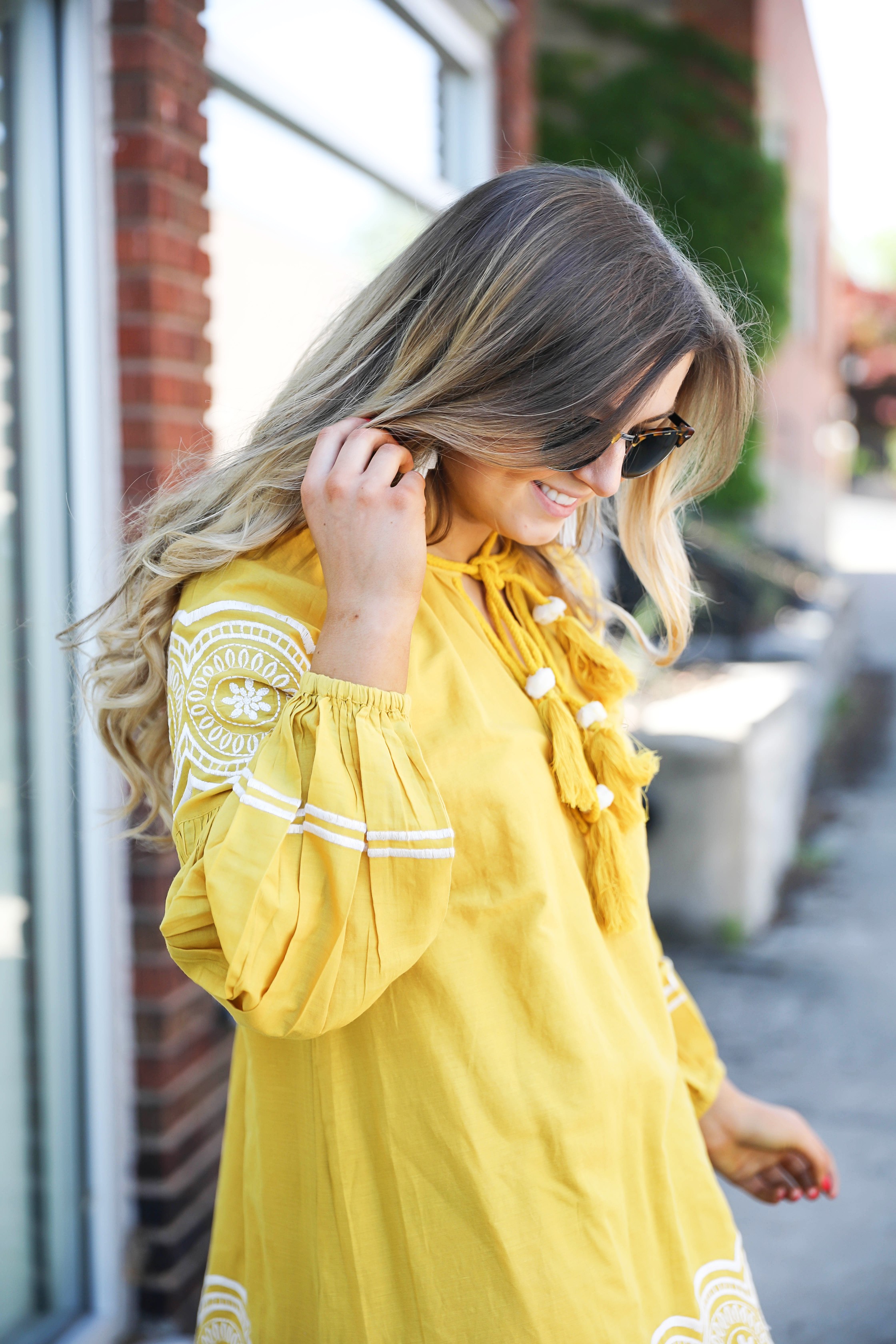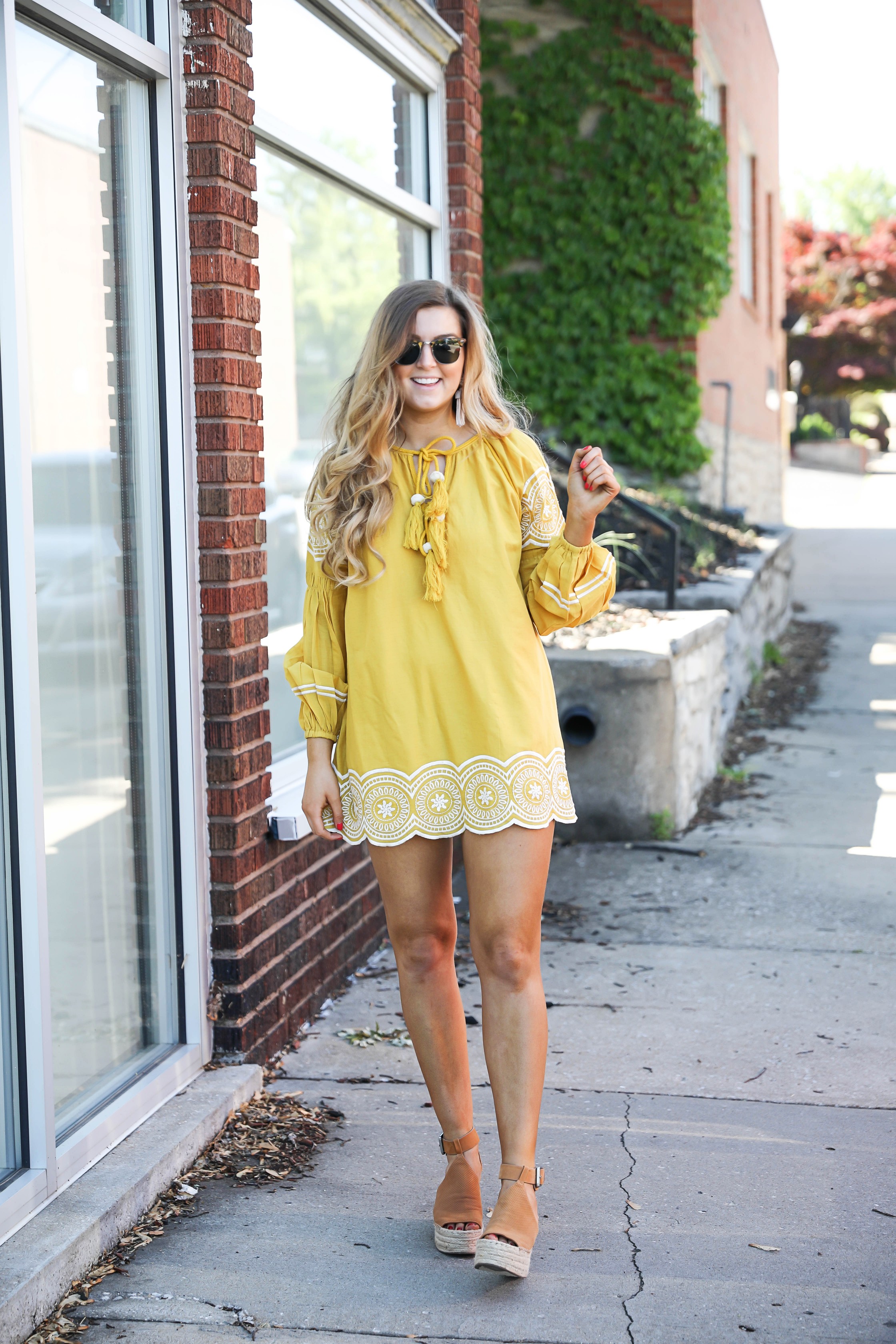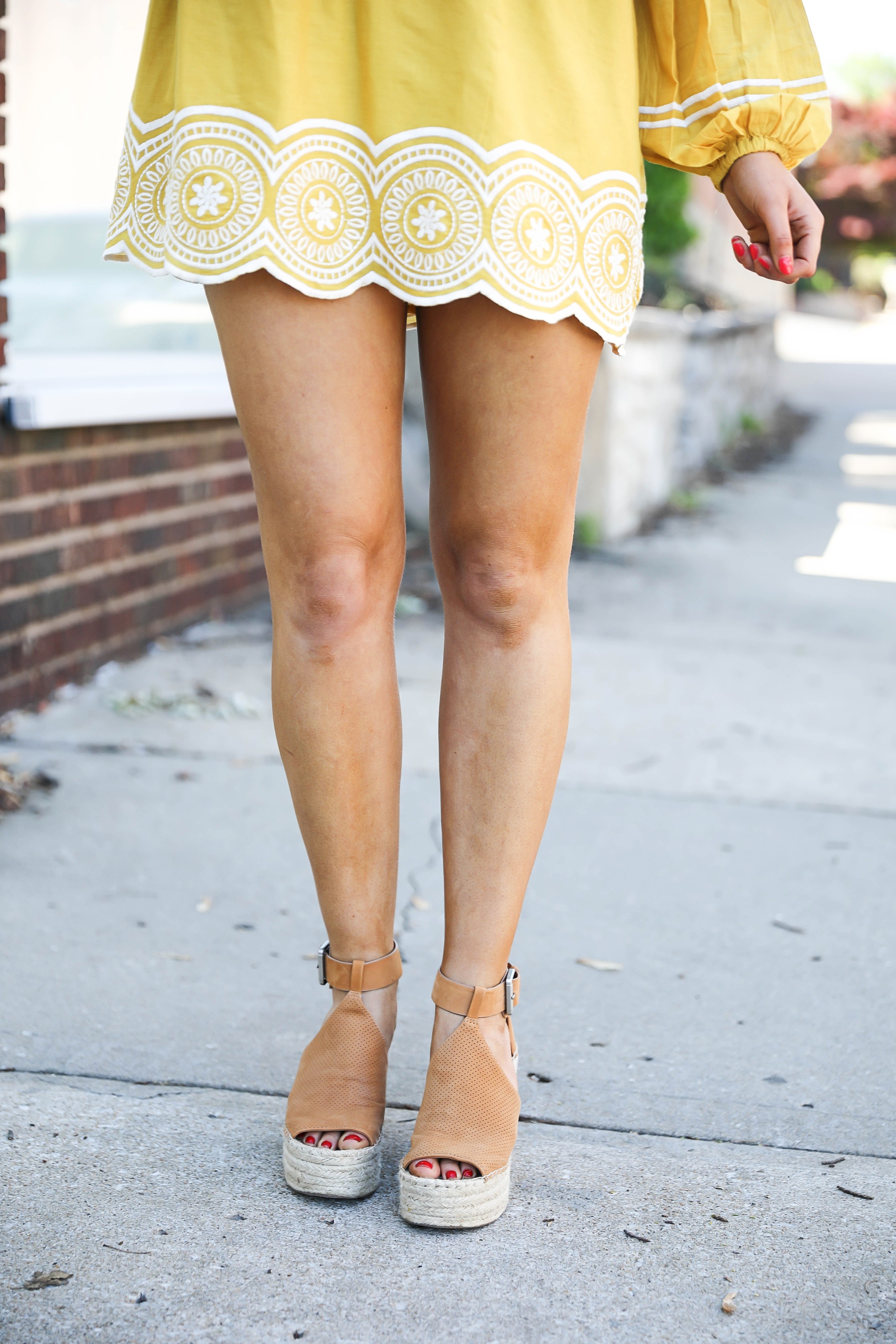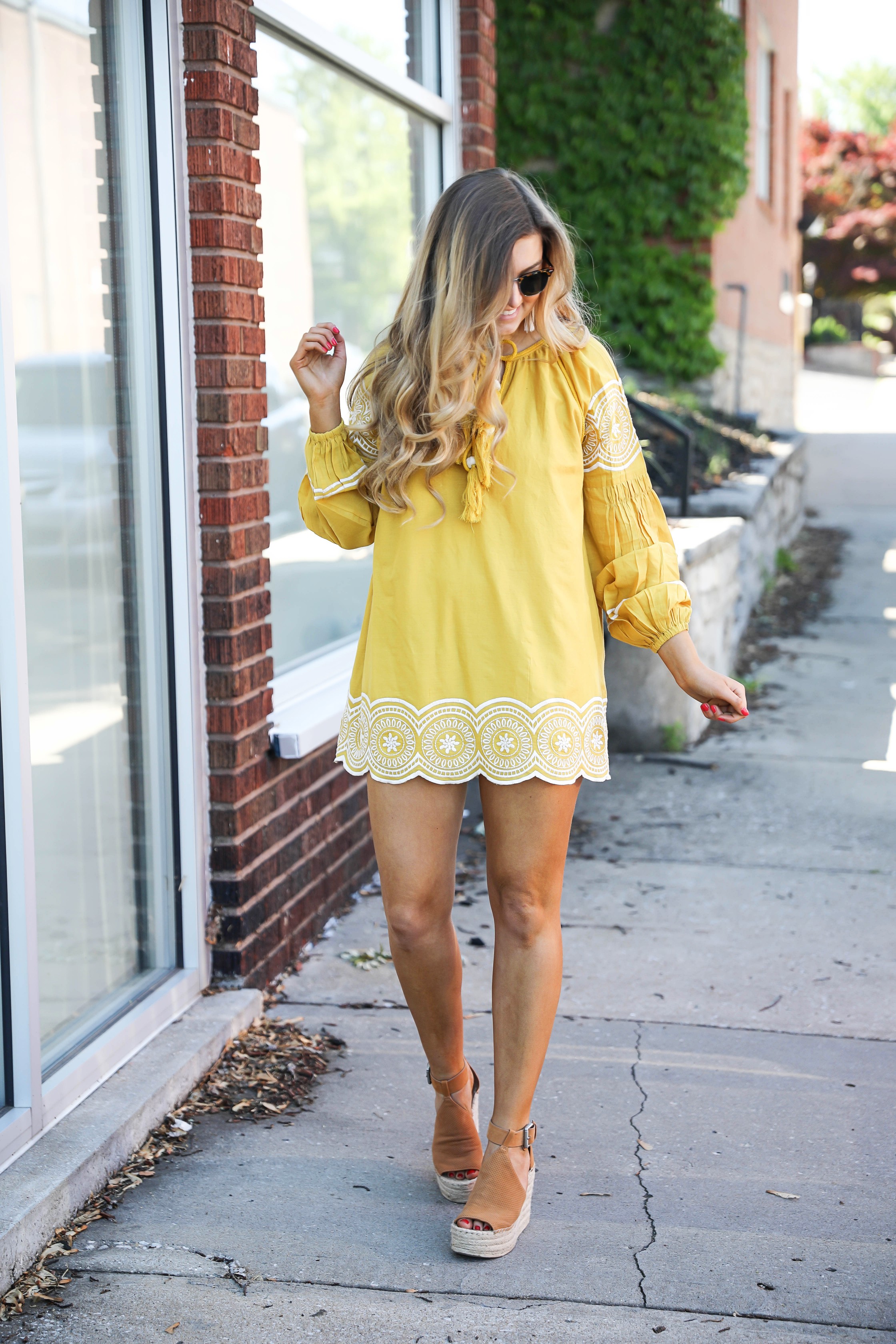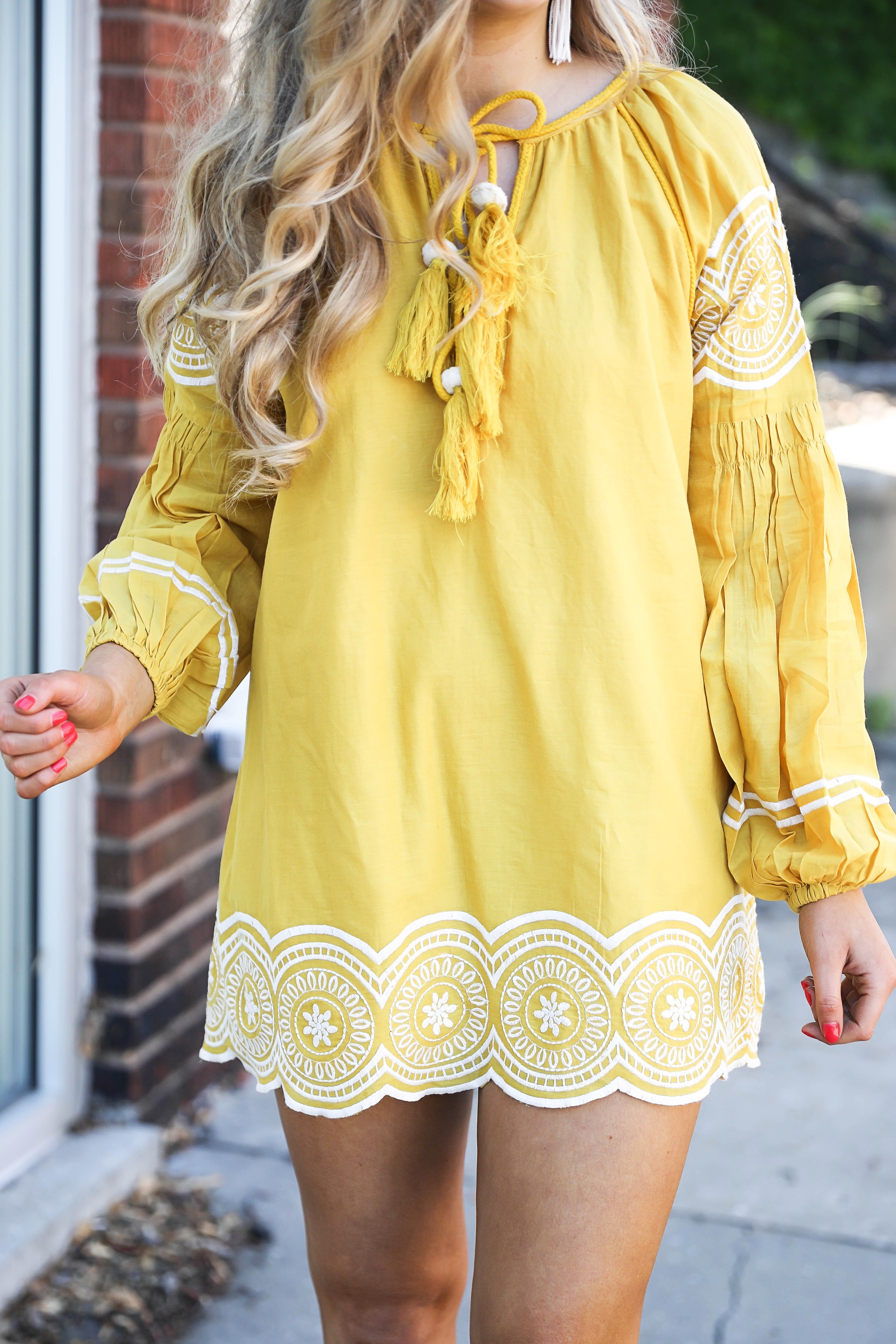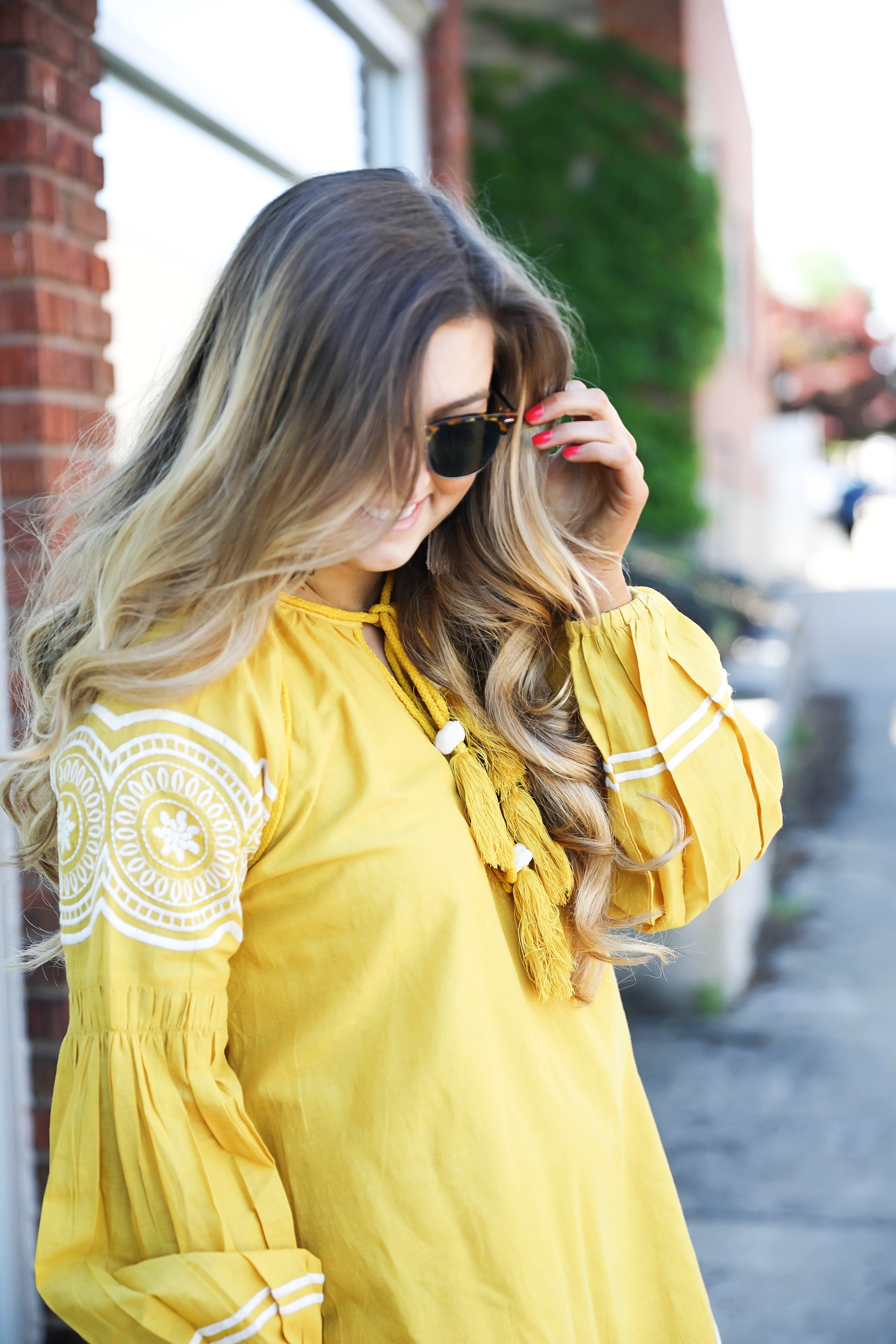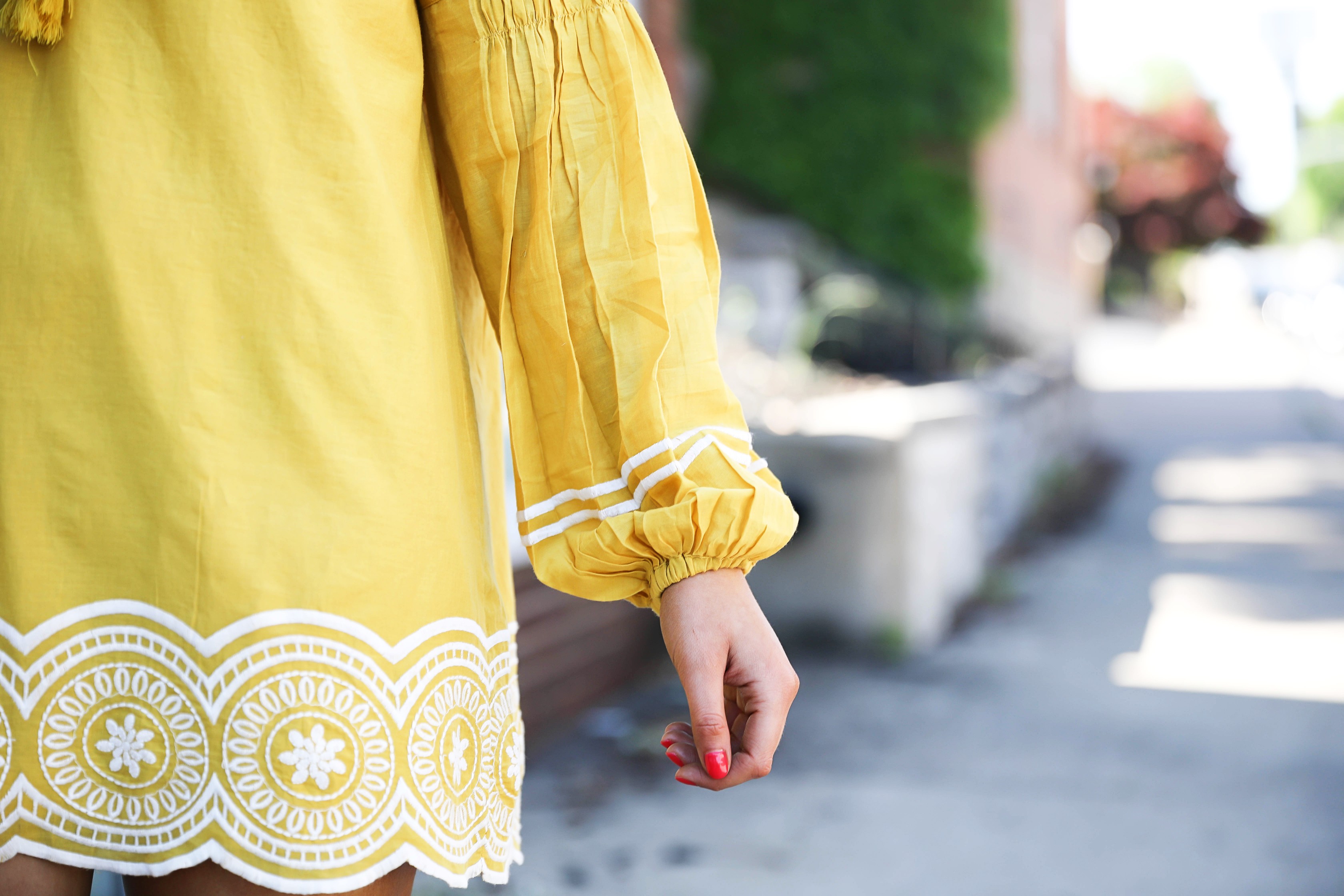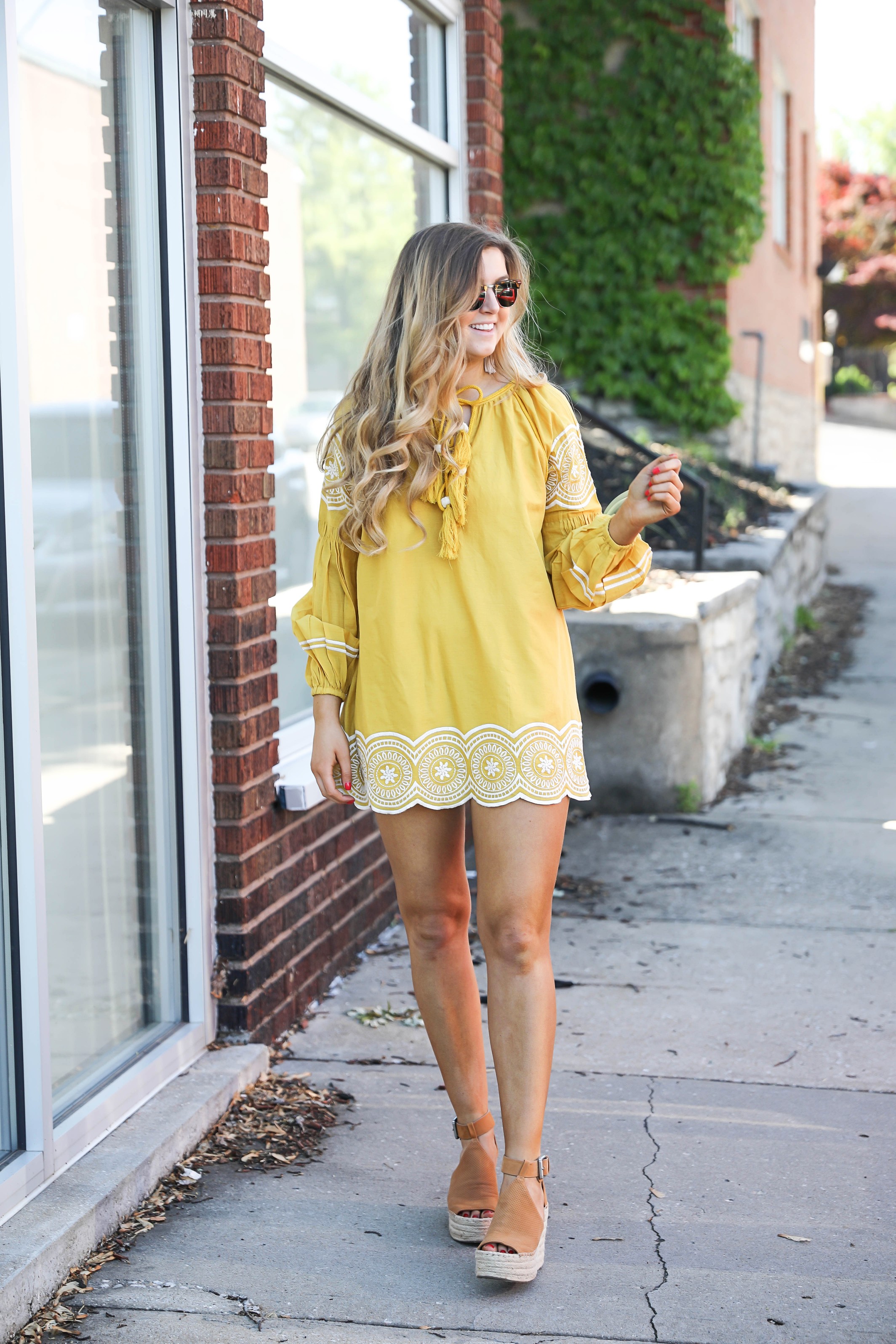 I never used to like yellow on me. I thought it was one of those colors that only few people could pull off. However, I have started wearing it more and I have to say – I am loving it! It's such a bright and happy color! And it looks good against my St. Tropez tan and makes me feel like I am somewhere tropical haha! I also love the embroidered details and the puffy sleeves! It's so fun!
I actually took these photos before I left for Italy in front of a cute little restaurant in Kansas City called Succotash. I highly recommend it if you live or are every visiting Kansas City! They have the yummiest breakfast and their fresh juices are so amazing (my dad got an orange, pineapple, ginger)! It was just my older sister, my dad, and I that morning and it was a great way to say goodbye to my hometown. In the last few years I have made it a goal to try more restaurants in KC and I've been doing pretty well, but this summer I definitely want to step up my game! I am probably biased (I am a proud Kansascitian), but I think KC's food is the best! Let me know if you guys every want to see a KC post talking about my favorite restaurants and spots!
xoxo,
Lauren Emily Lindmark
Copyright © 2017 dailydoseofcharm.com