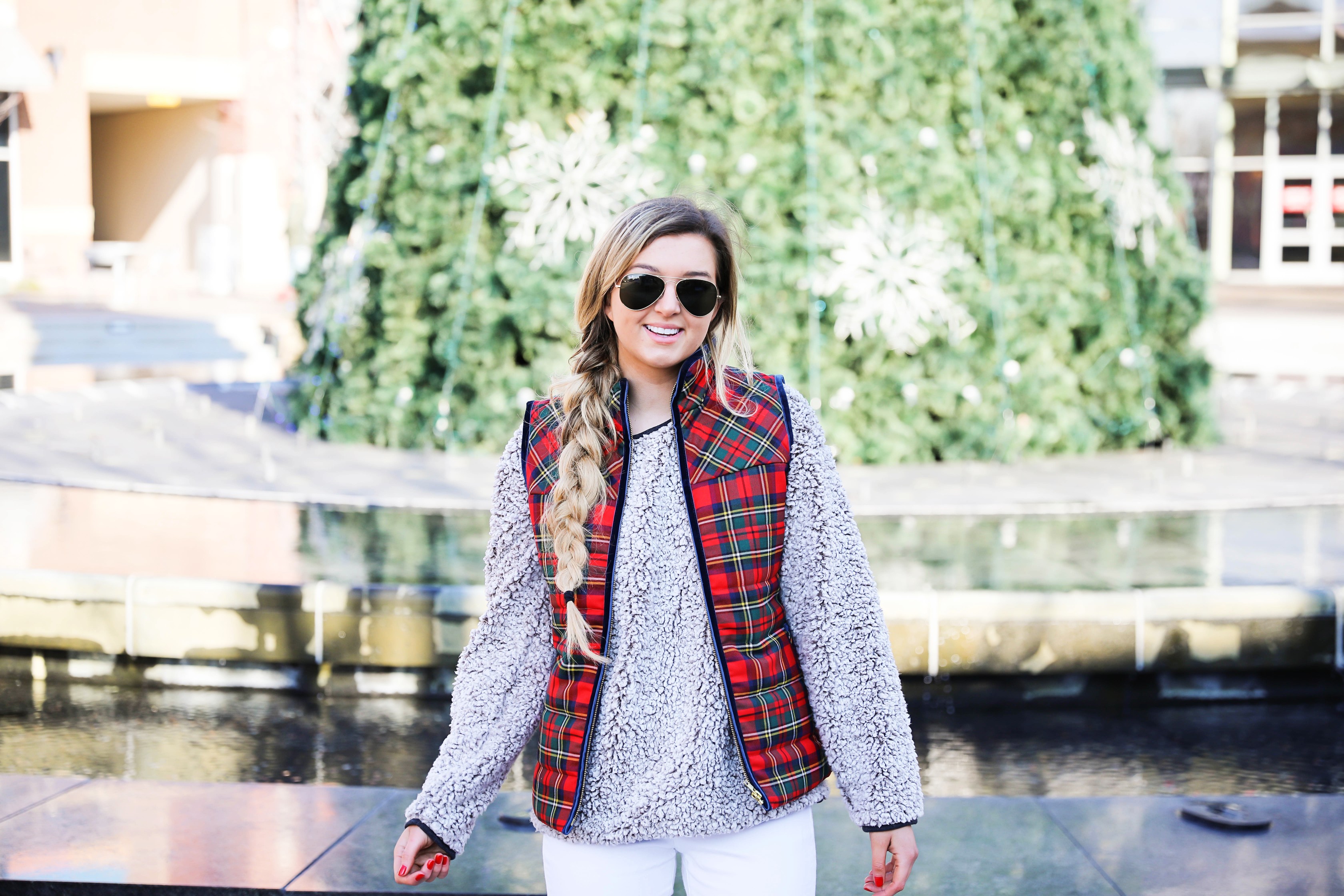 Coziest Crewneck Ever & Holiday Plaid Vest | OOTD
Sorry my posts have been going up late in the day this week! Still trying to get back in the swing of things now that finals are done. I feel like I have a million emails to go through a million more things to do, but I am taking it one thing at a time! Honestly, overall I just can't wait for Christmas! We are less than a week away now – can you believe it?! This time of year is always so fun with my family because we spend so much time together and have so many traditions, but it goes by way too fast. I am going to try to convince my family to play boardgames tonight! Anyone else's family super cheesy like mine and love boardgames?! It's our favorite!
I wore this outfit to a shopping plaza the other day by my home town called the Legends. To be honest, I only went because they always have this HUGE Christmas tree every year that I wanted to shoot in front of. However, it was so big that I couldn't even really fit it in the photos haha! Still looks good as a backdrop though! Keep scrolling for outfit details…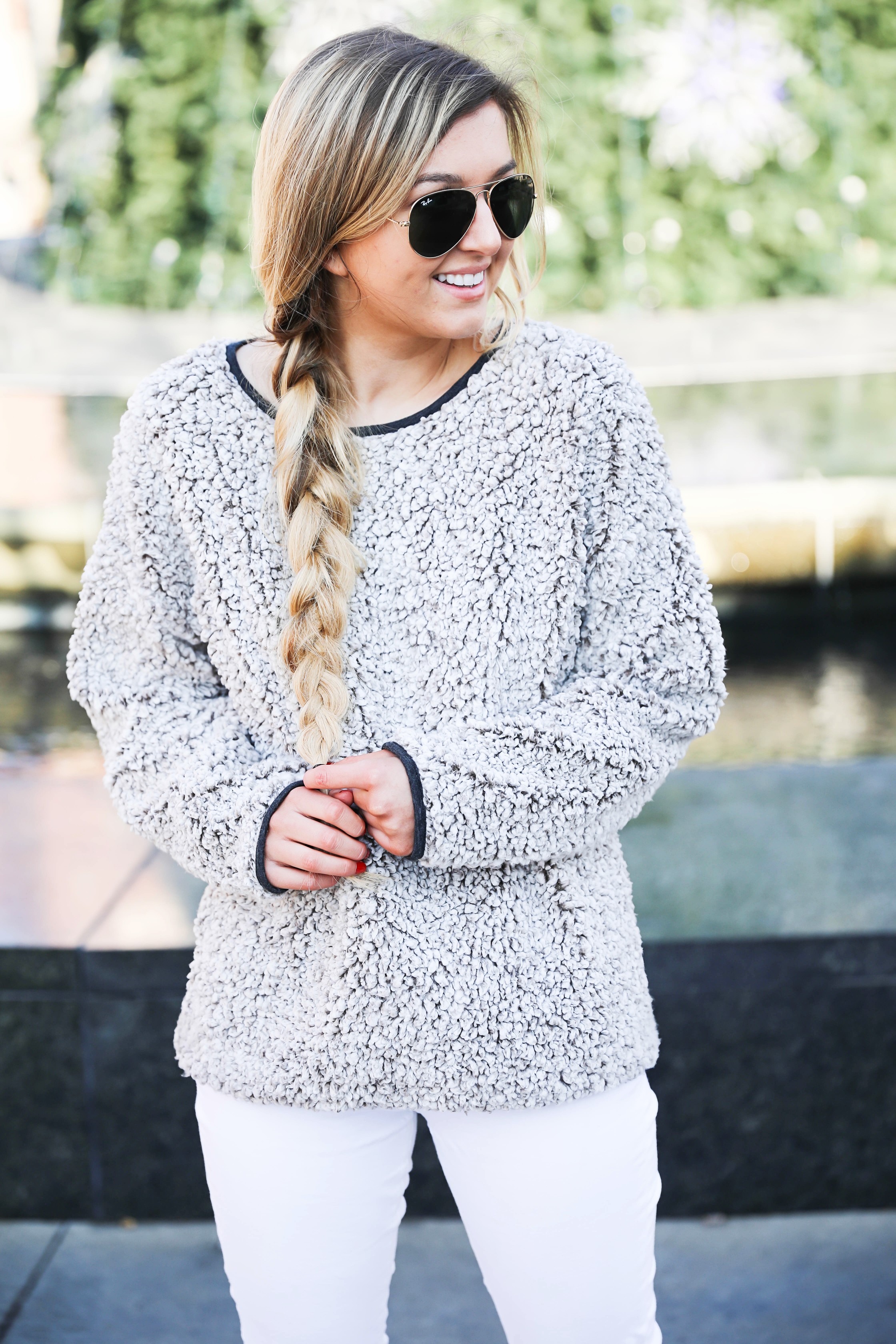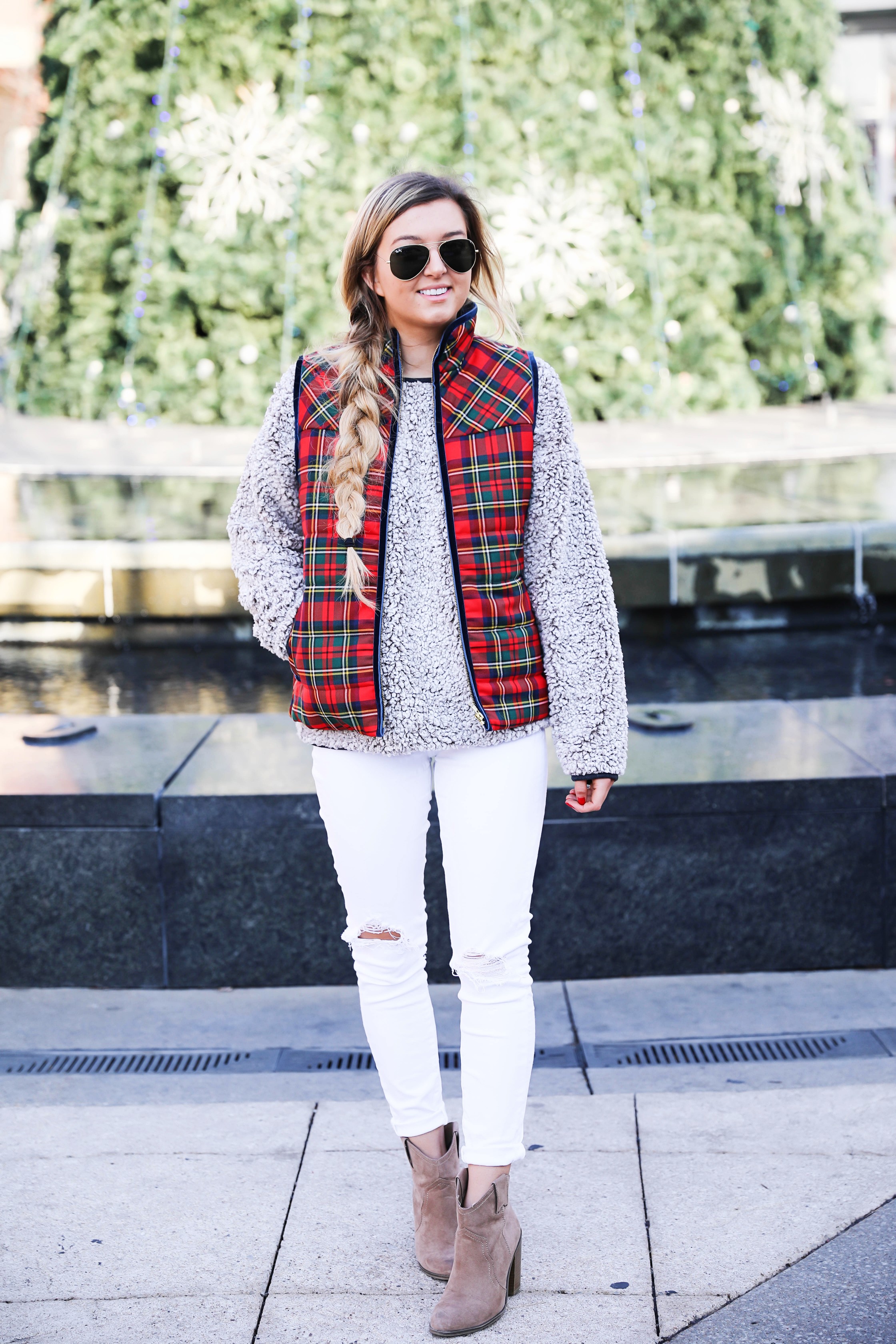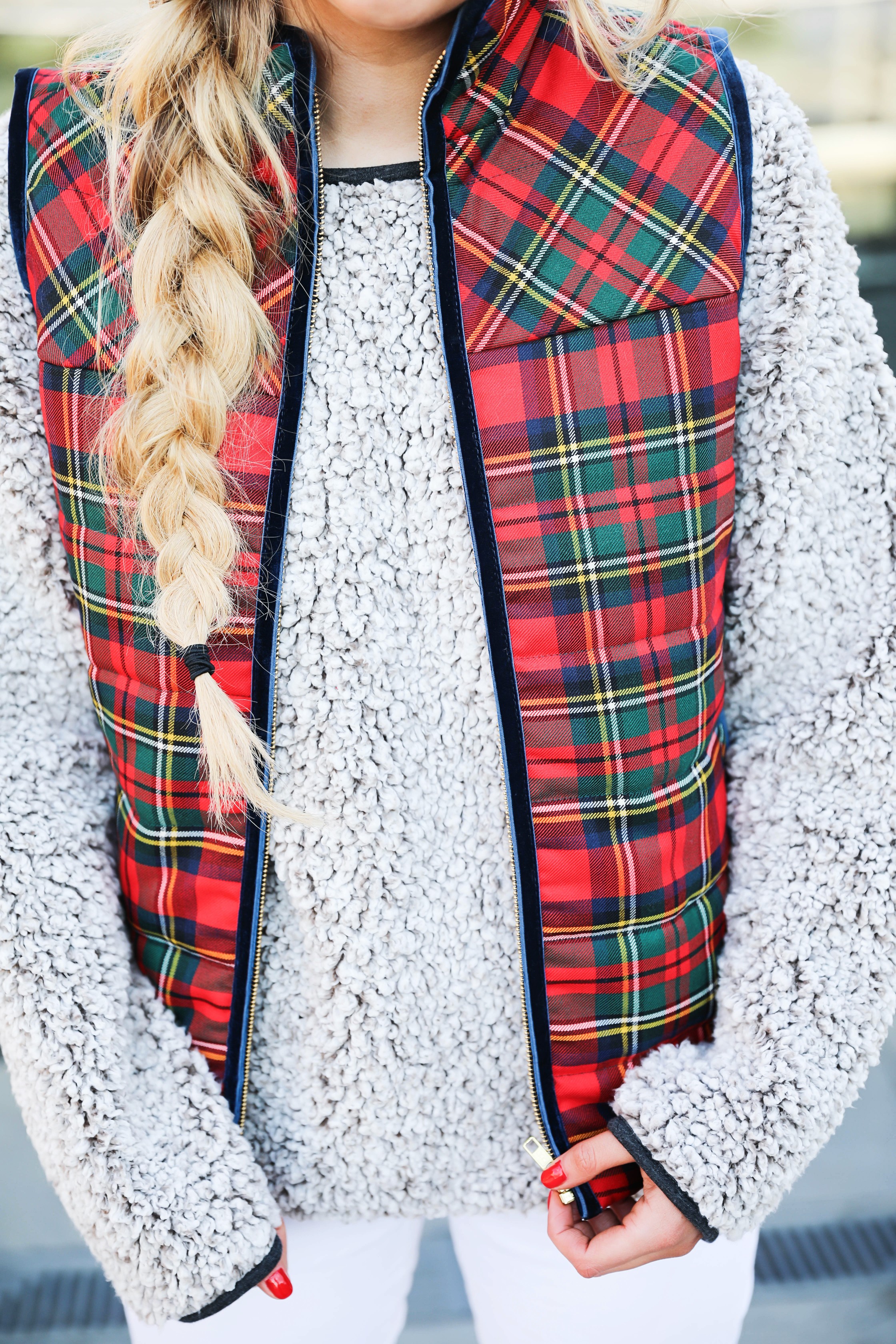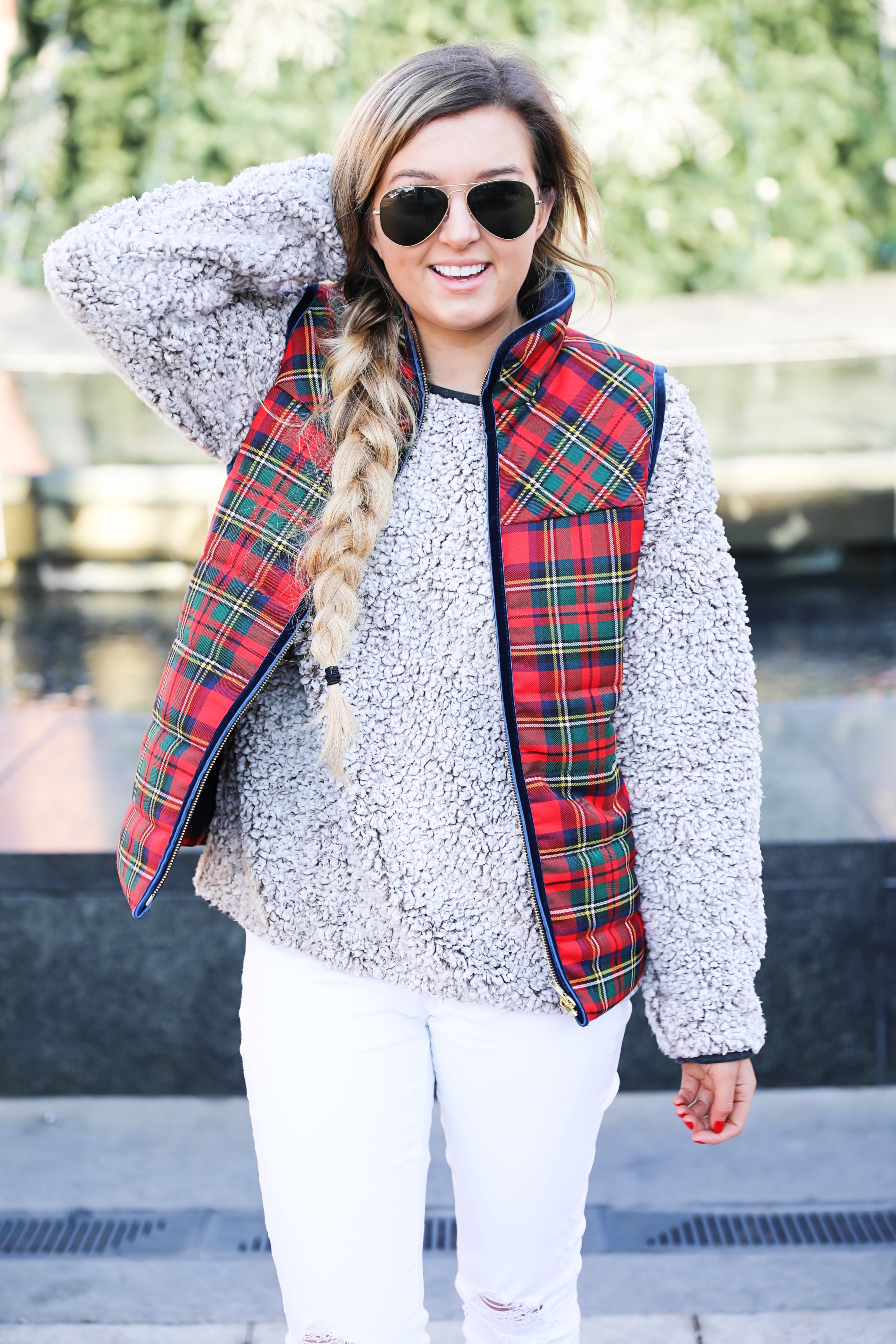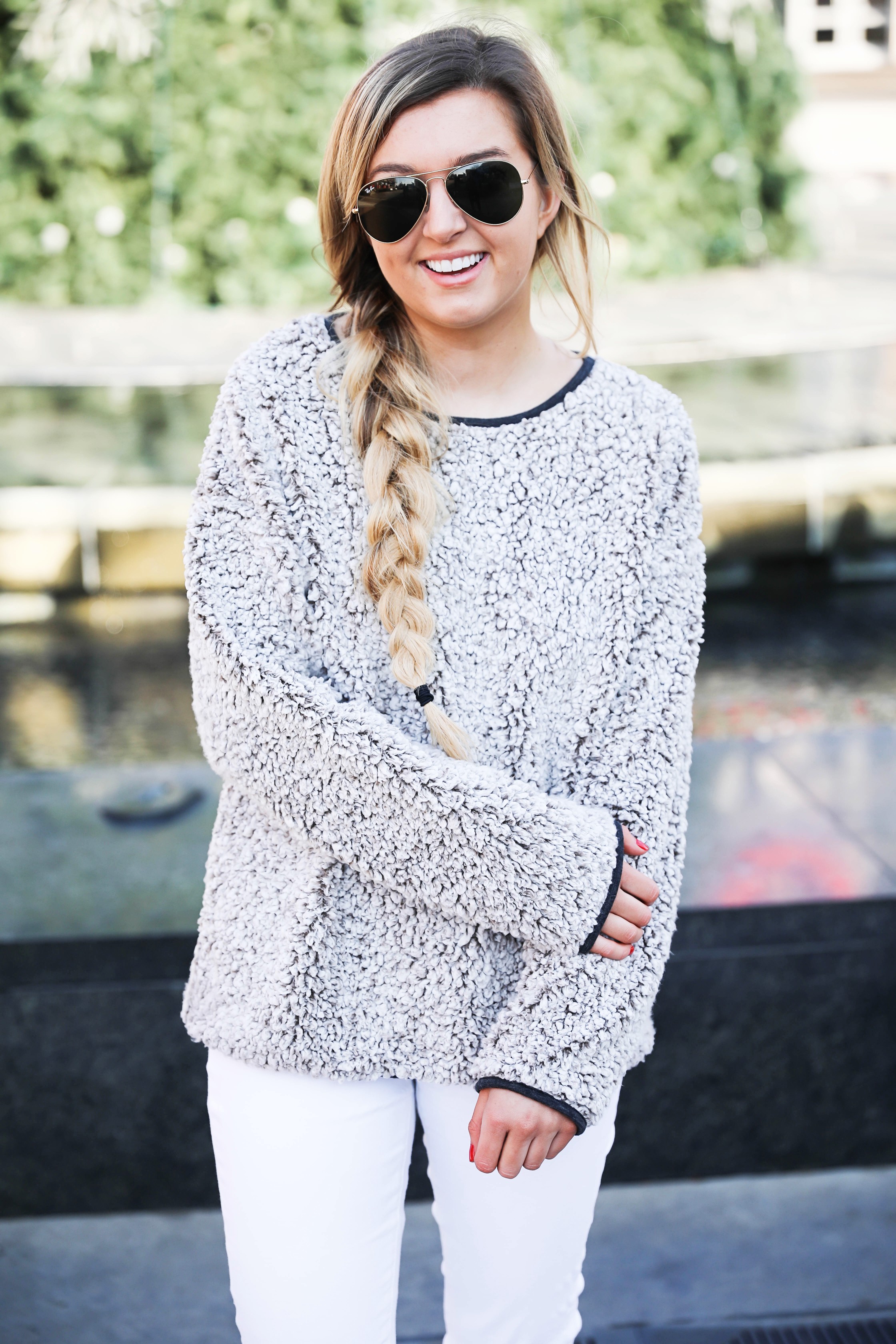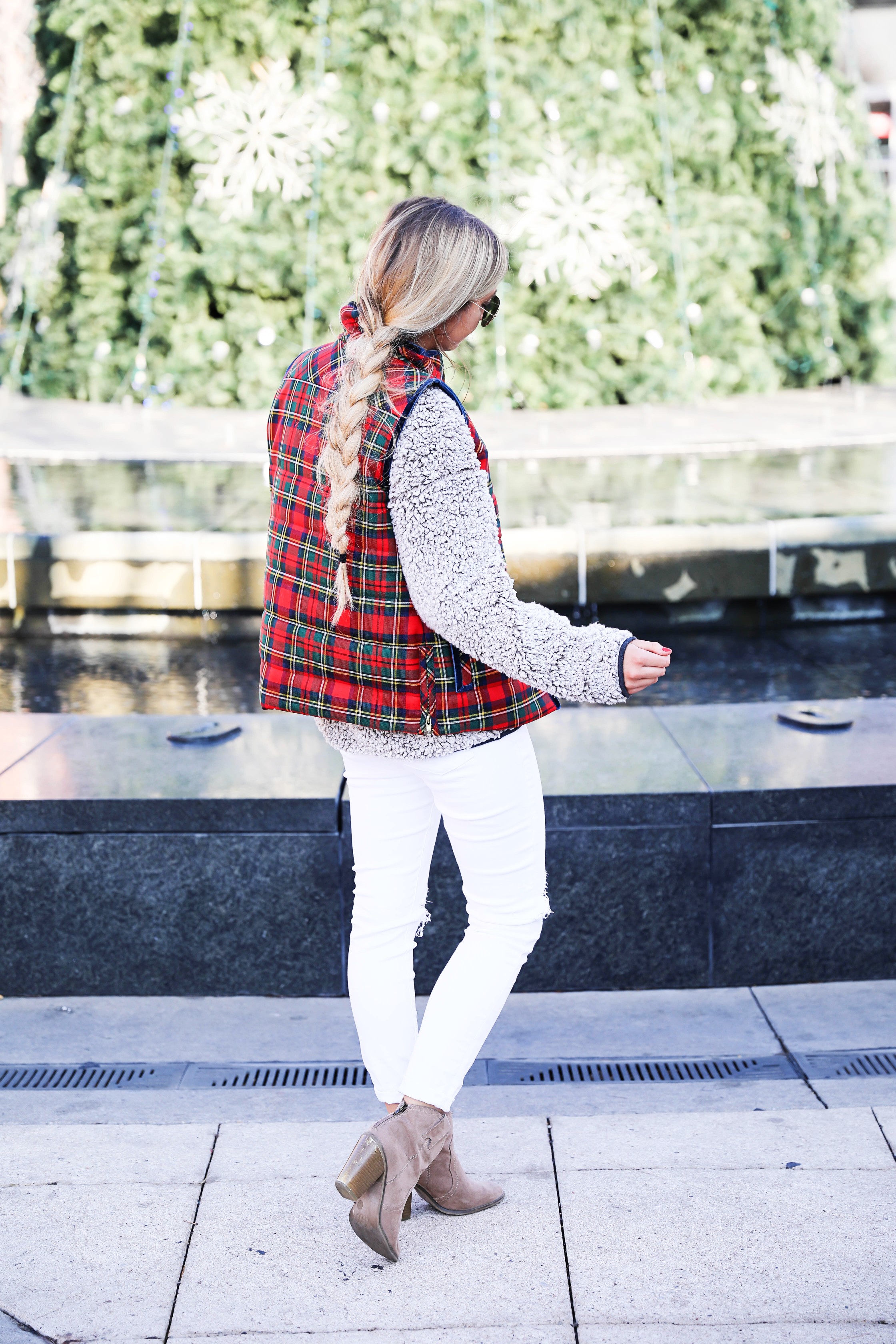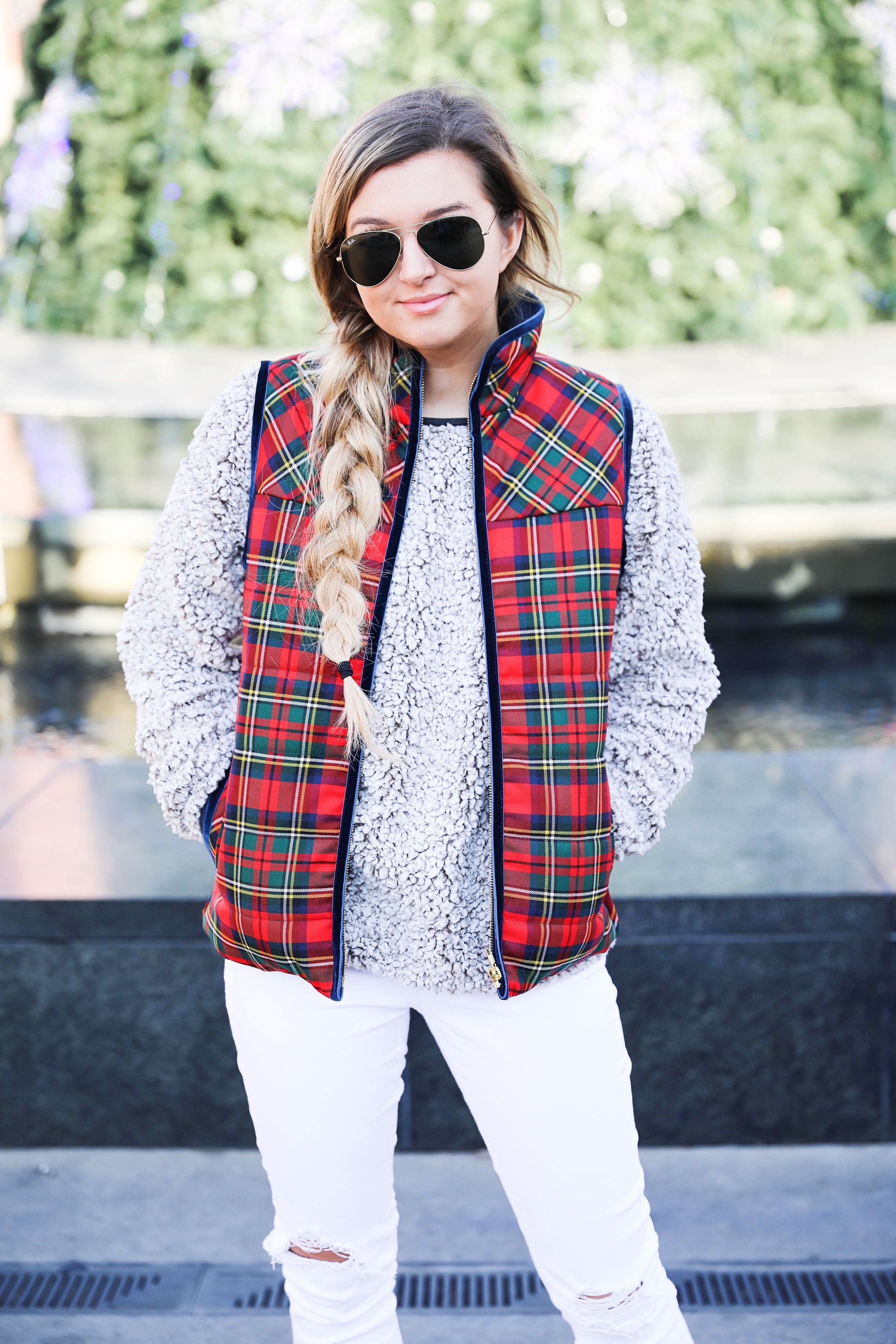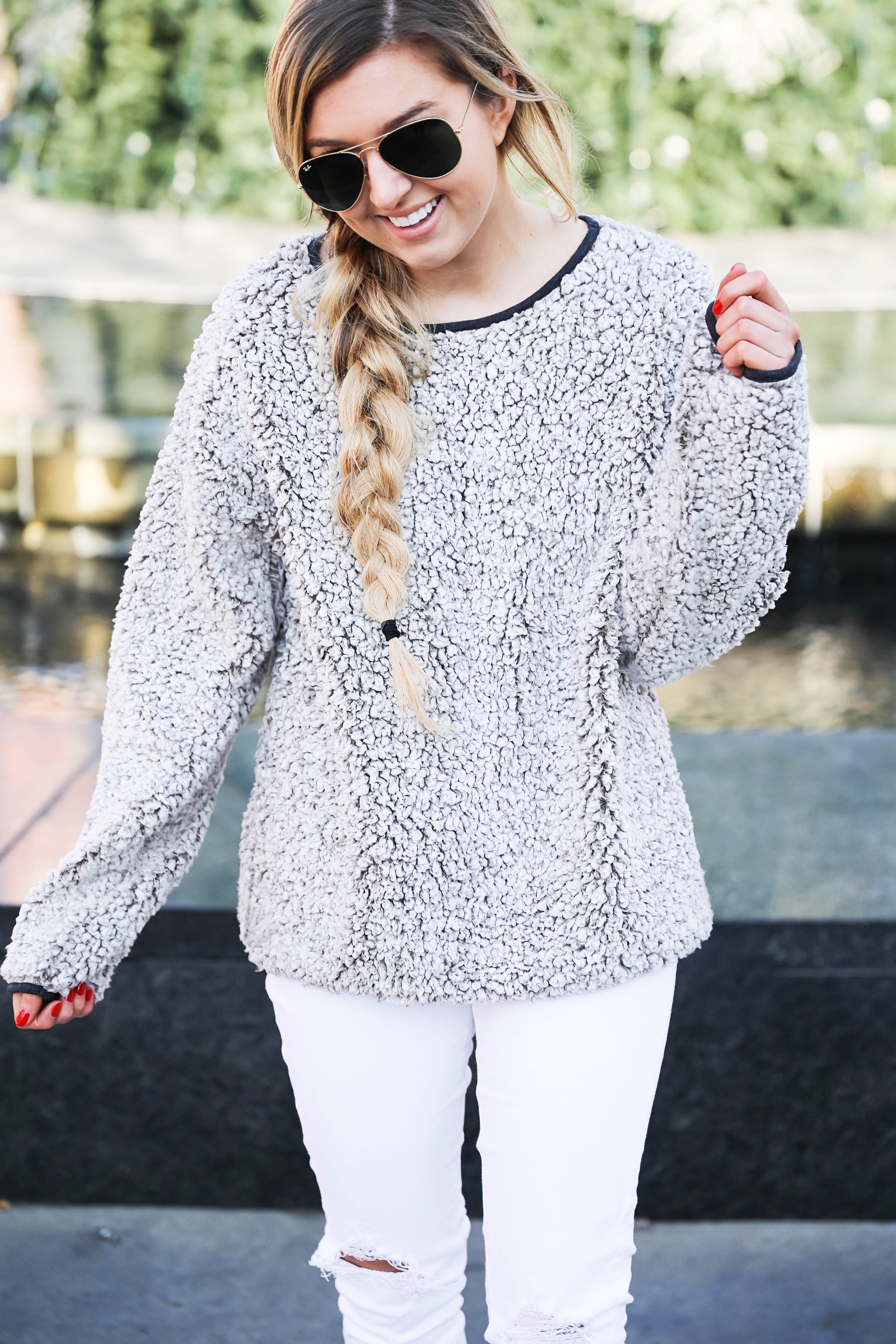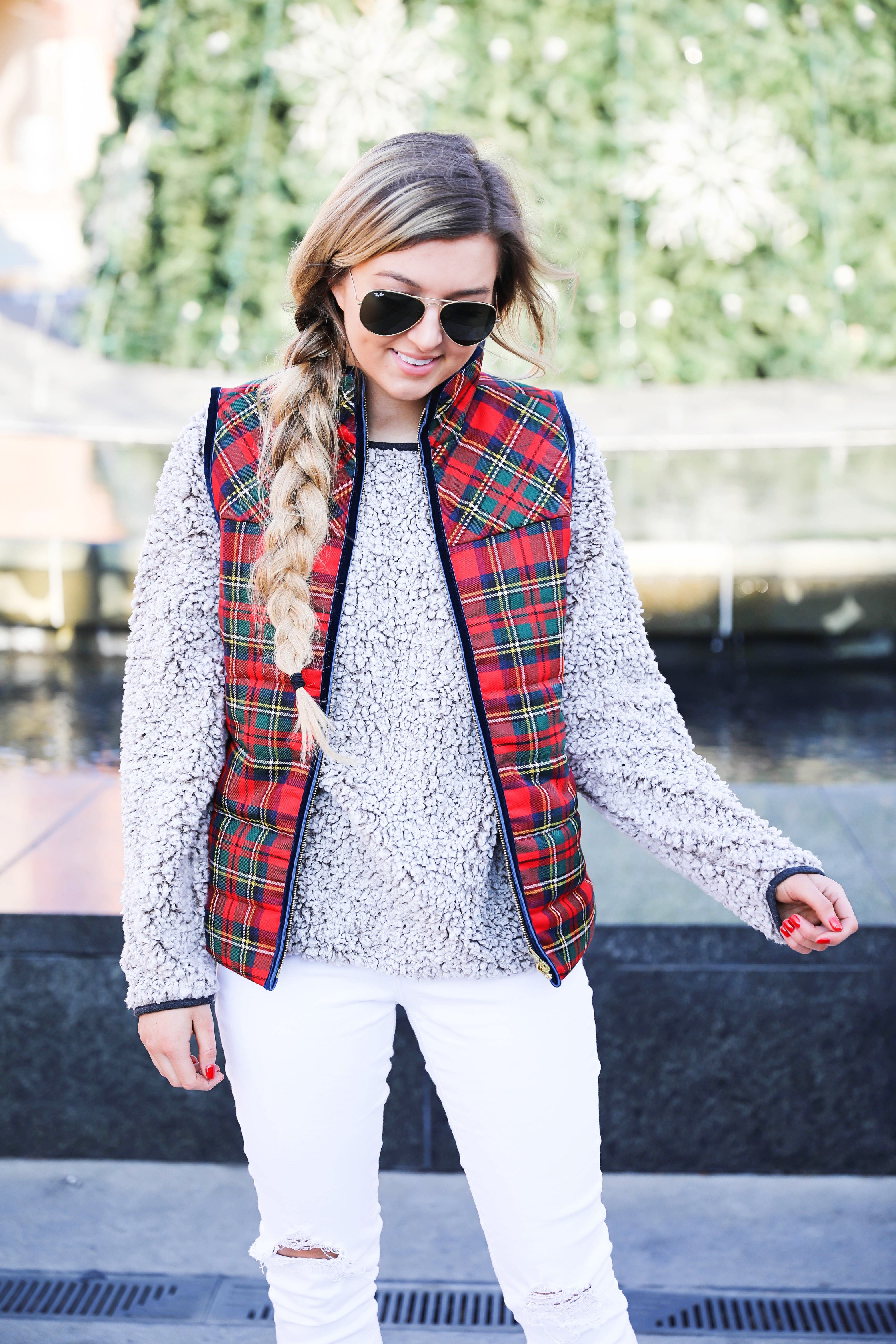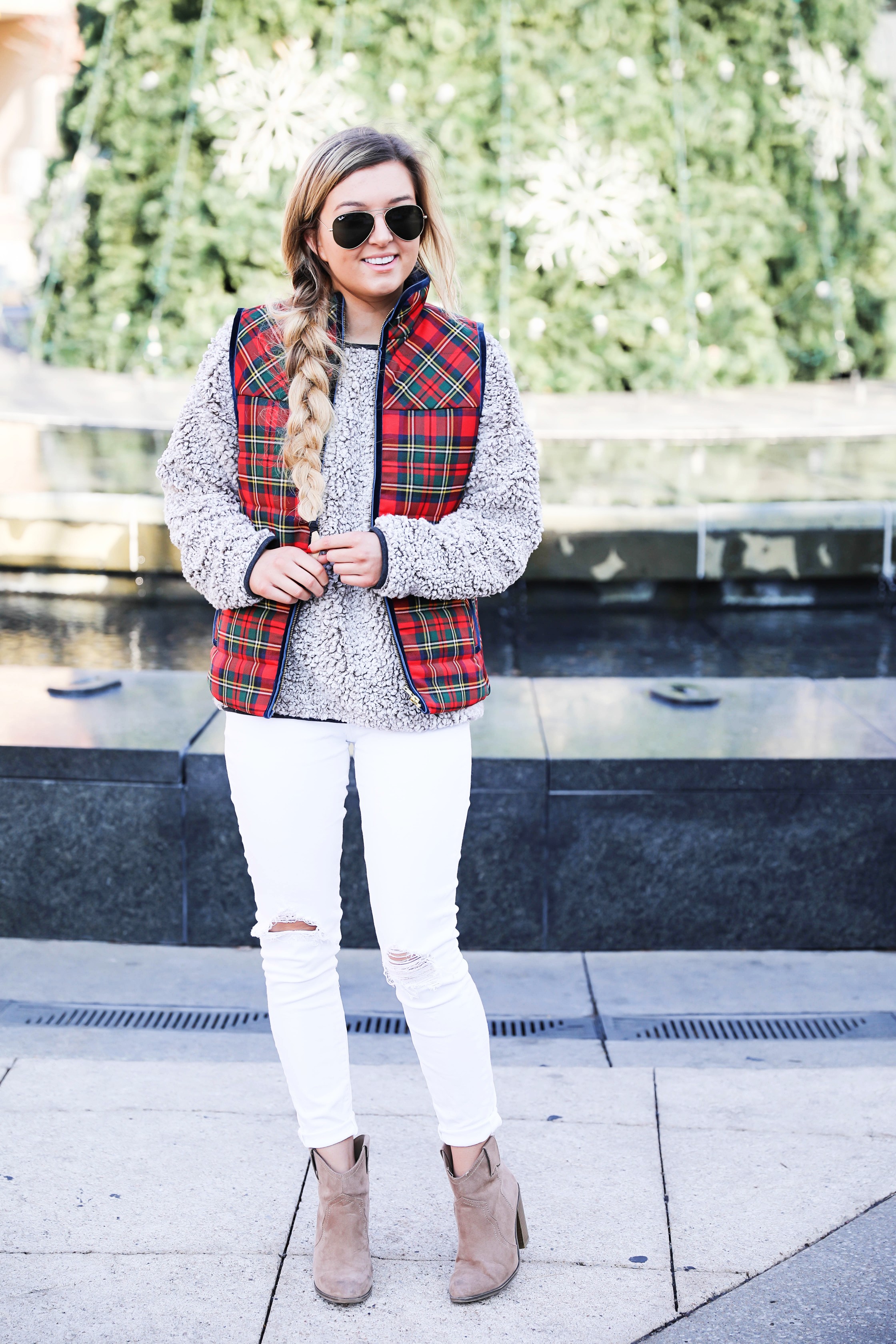 I have been wanting to shoot this cozy crewneck for a few weeks now, but the first time I ever wore it my friend spilled red wine on me on accident and I had to go home and wash it and to be honest I just totally forgot it about it and left it in my laundry room to dry! Quick shout out to my cleaning skills though because I got it all out haha! I have no idea howI forgot about it though, because it is literally so comfy and my favorite thing now. The other week I finally started wearing it again so I shot this post so I could share it with you guys! Unfortunately, they are pretty picked over in sizes and colors, but I am thinking they will restock soon and that they just got picked over for Christmas. Speaking of, I know I should be encouraging y'all to save any Christmas money you get from friends and family, but would you want to see a roundup of after-Christmas sales and things I want to purchase with my Christmas money?! I am sure by then this sweatshirt will be restocked plus a ton of more cute items!
Anyways, I paired the sweatshirt with my new tartan vest and I loved how festive it looks. I didn't have a plaid vest and I thought this one was super cute and perfect for the season! It's J.Crew, but I found a really similar one from target for a third of the price, score!! What size do you guys usually buy your vests? I feel like I wear so many oversized sweaters and stuff right now that some of my smaller vests look funny haha. I bought this one in a small and it looks good with this crewneck though!
Shop this look + more!

xoxo,
Lauren Emily Lindmark
Copyright © 2017 dailydoseofcharm.com