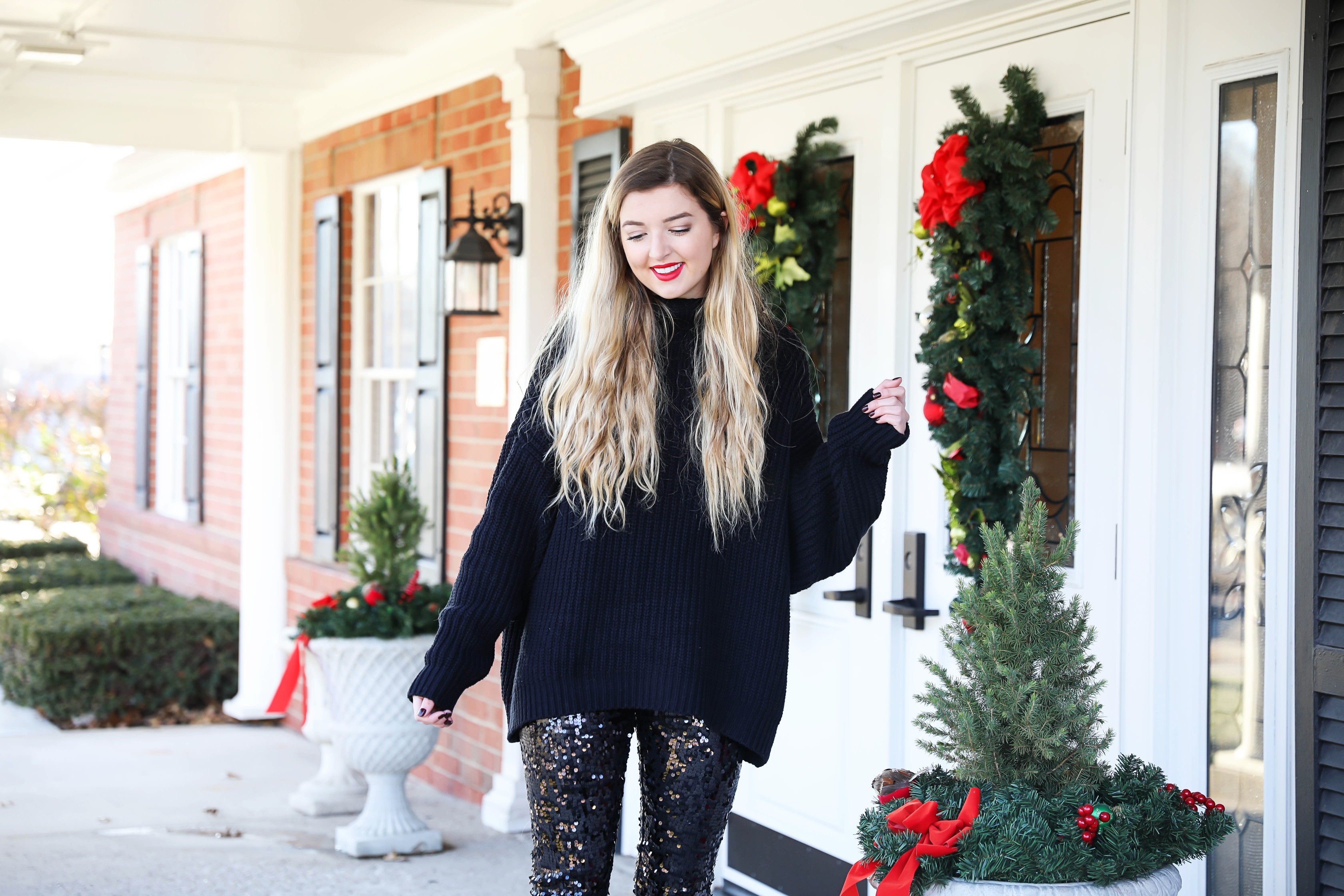 New Year's Eve Outfit Ideas + NYE OOTD & a Weird Weekend Recap
New Years Eve is the most epic night of the year when it comes to fashion! I love all the sequined outfits that are being shared right now – I mean who doesn't want to walk around in a sparkly outfit?! On Black Friday weekend I was shopping online and found these sequin leggings. I am going to be honest, for some reason I have ALWAYS wanted a pair. I know there aren't many occasions you can wear them to, but they are just so adorable! Since they were on sale I figured now was my chance! I mean we buy dresses for single occasions so why can't I do the same for pants? I also bought a few sequin tops to style and choose from for New Year's – those can be worn way more often I feel like! I will link them all at the bottom of this post!
There are actually so many ways to style sequin leggings. I decided to pair mine with an oversized black sweater since it was a chilly day. It would also be adorable with a black tank, bomber jacket, or a red top for some color! I just decided to do a bold red lip for my pop, I have been obsessed with bold lips lately. I go through phases when I wear lipstick and when I don't – right now I am obsessed! Lastly, I put on a pair of black pumps and it really finished the look!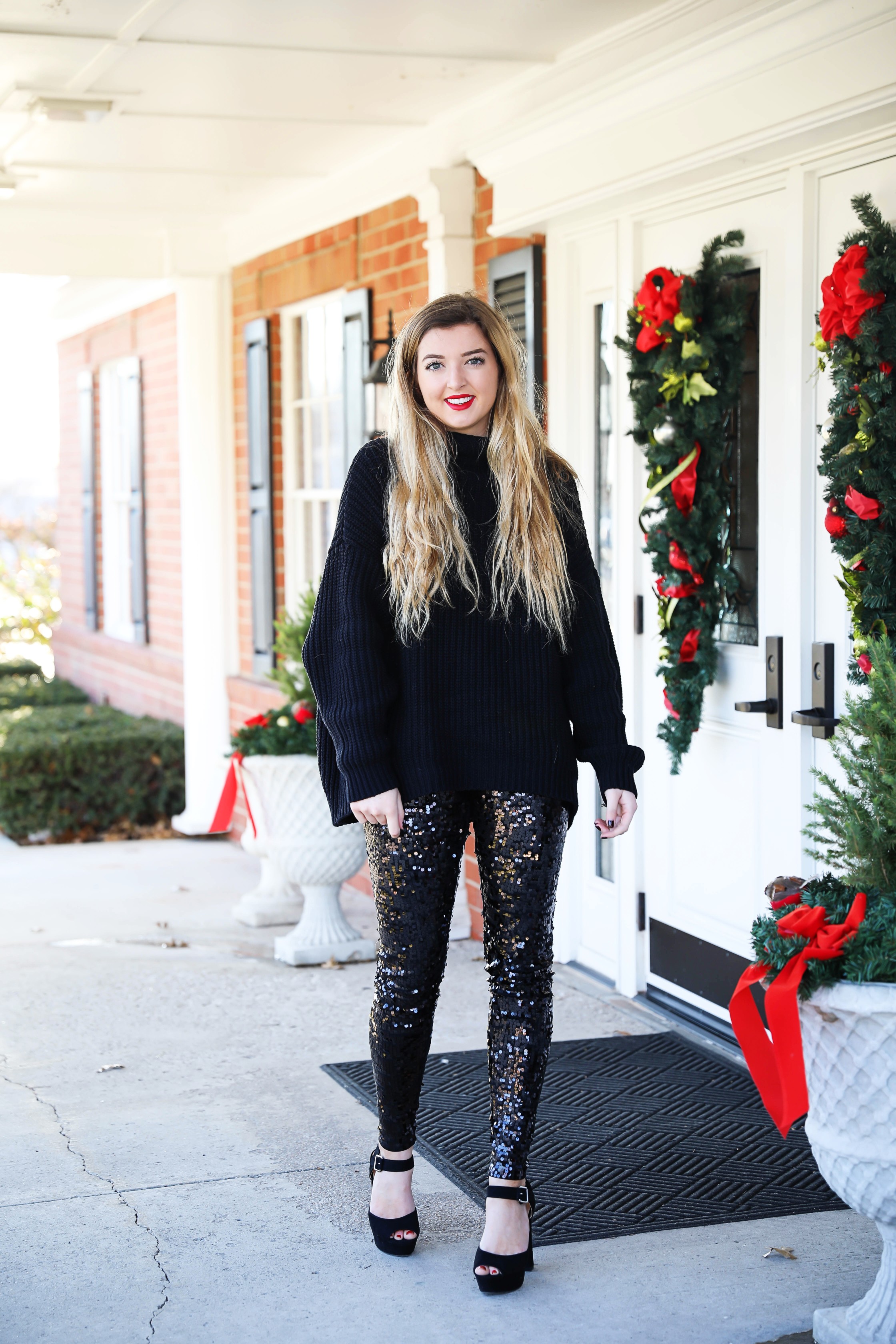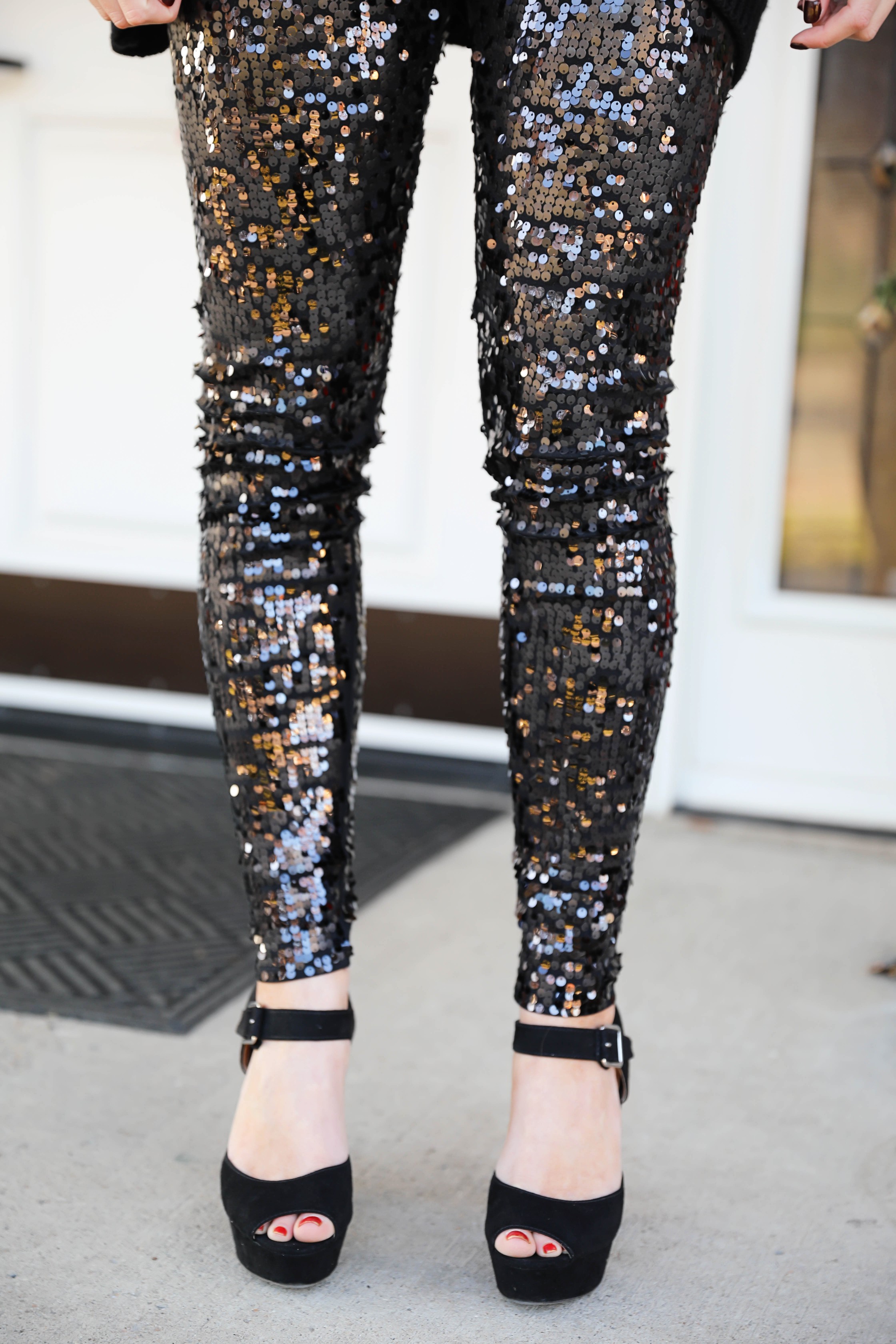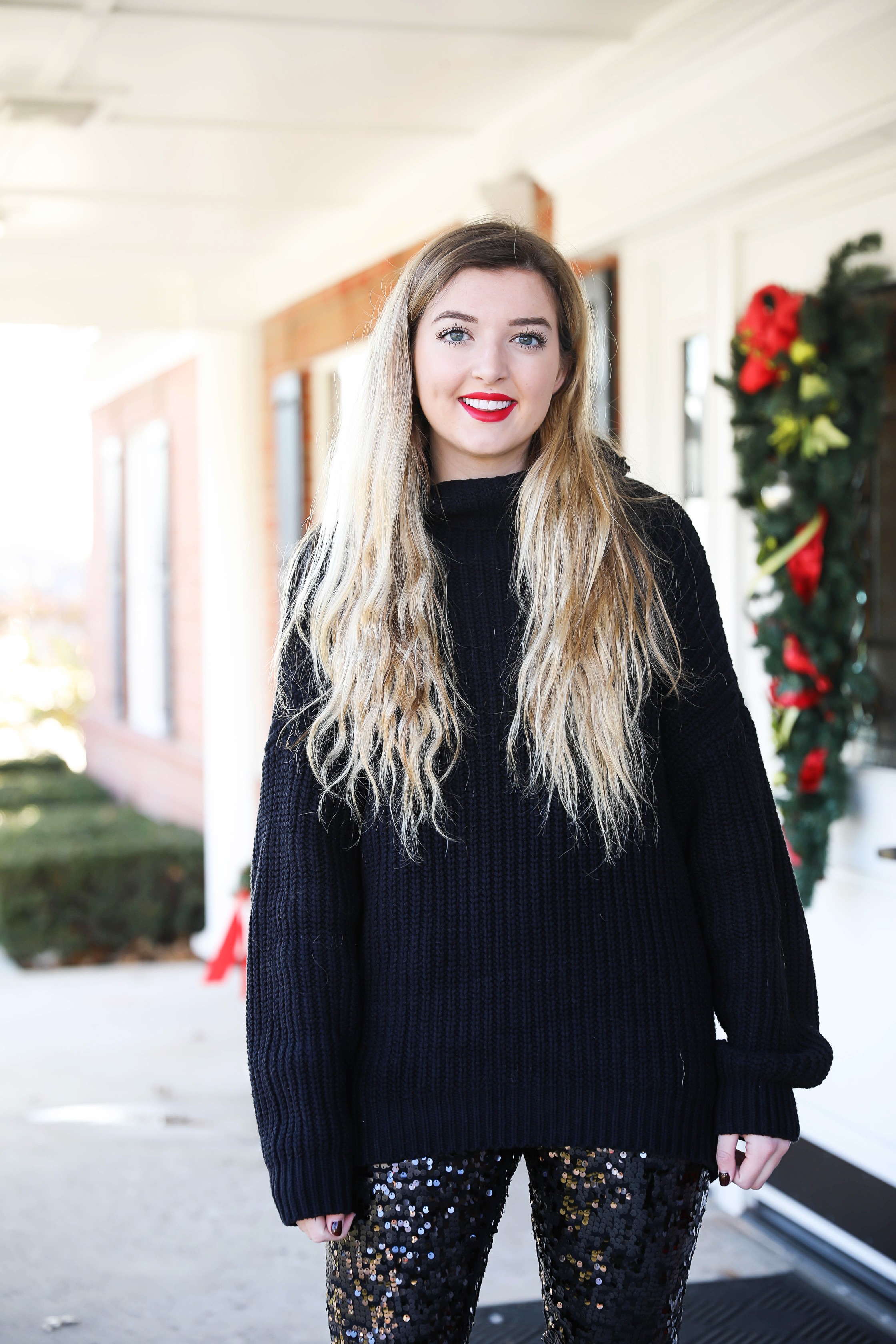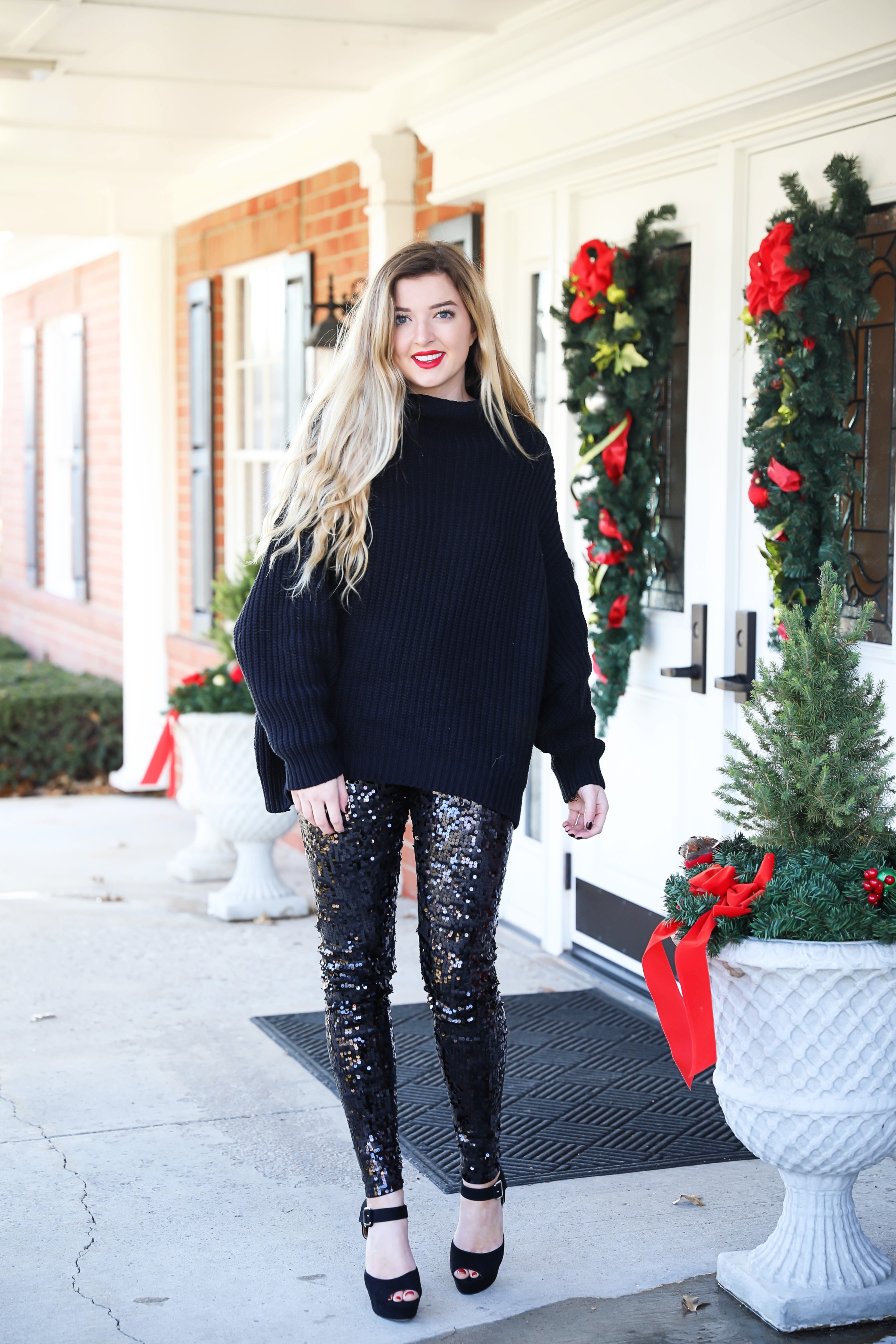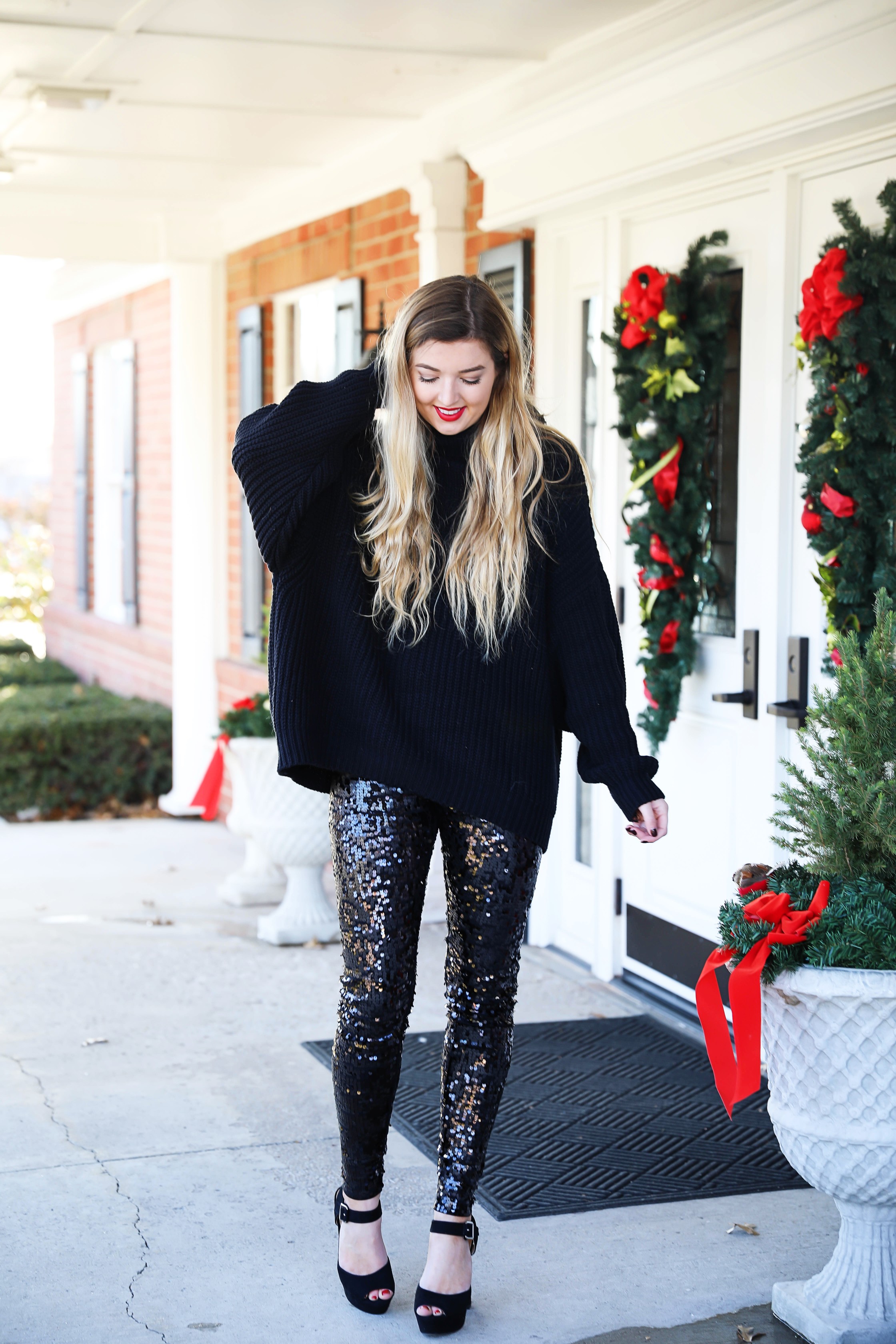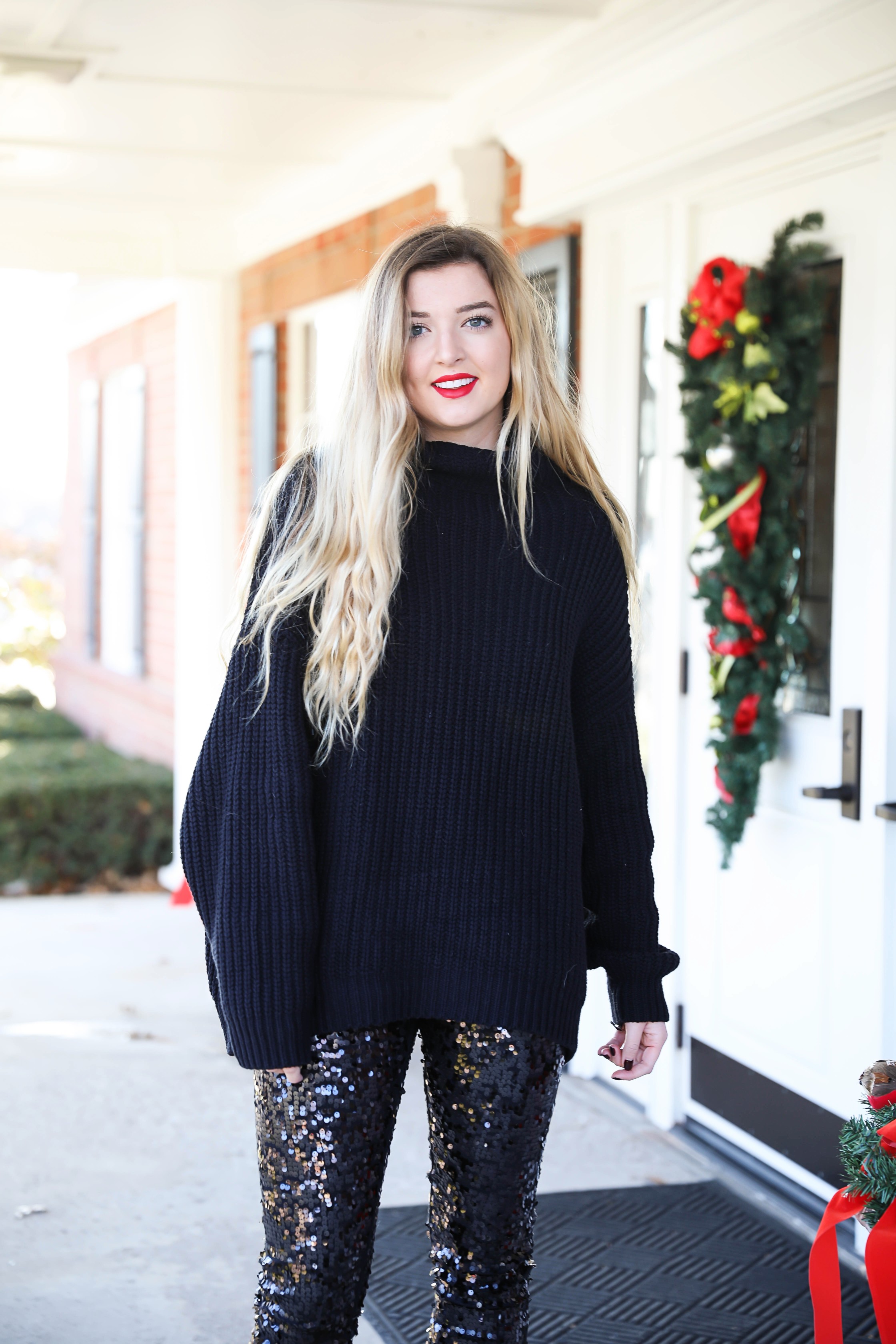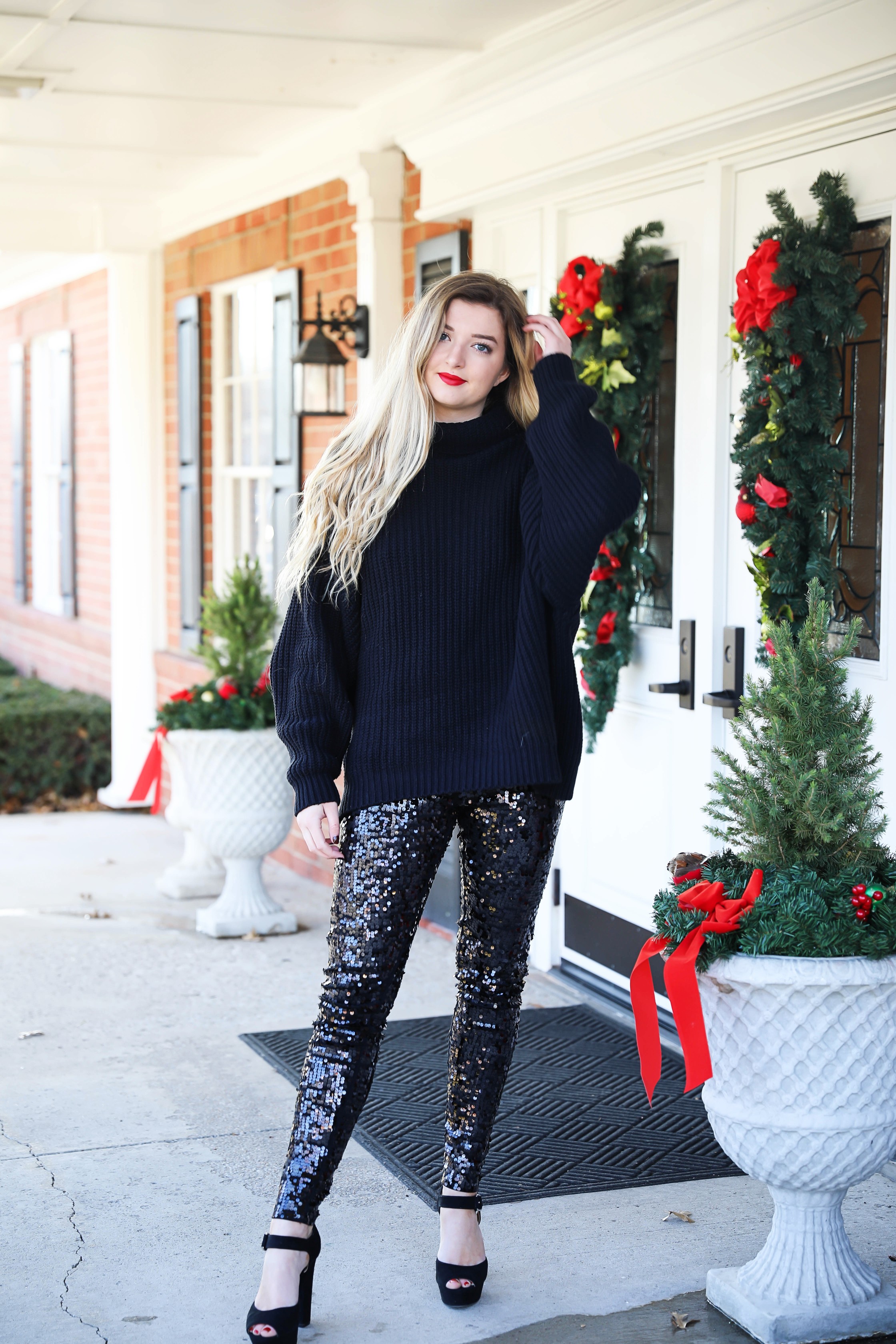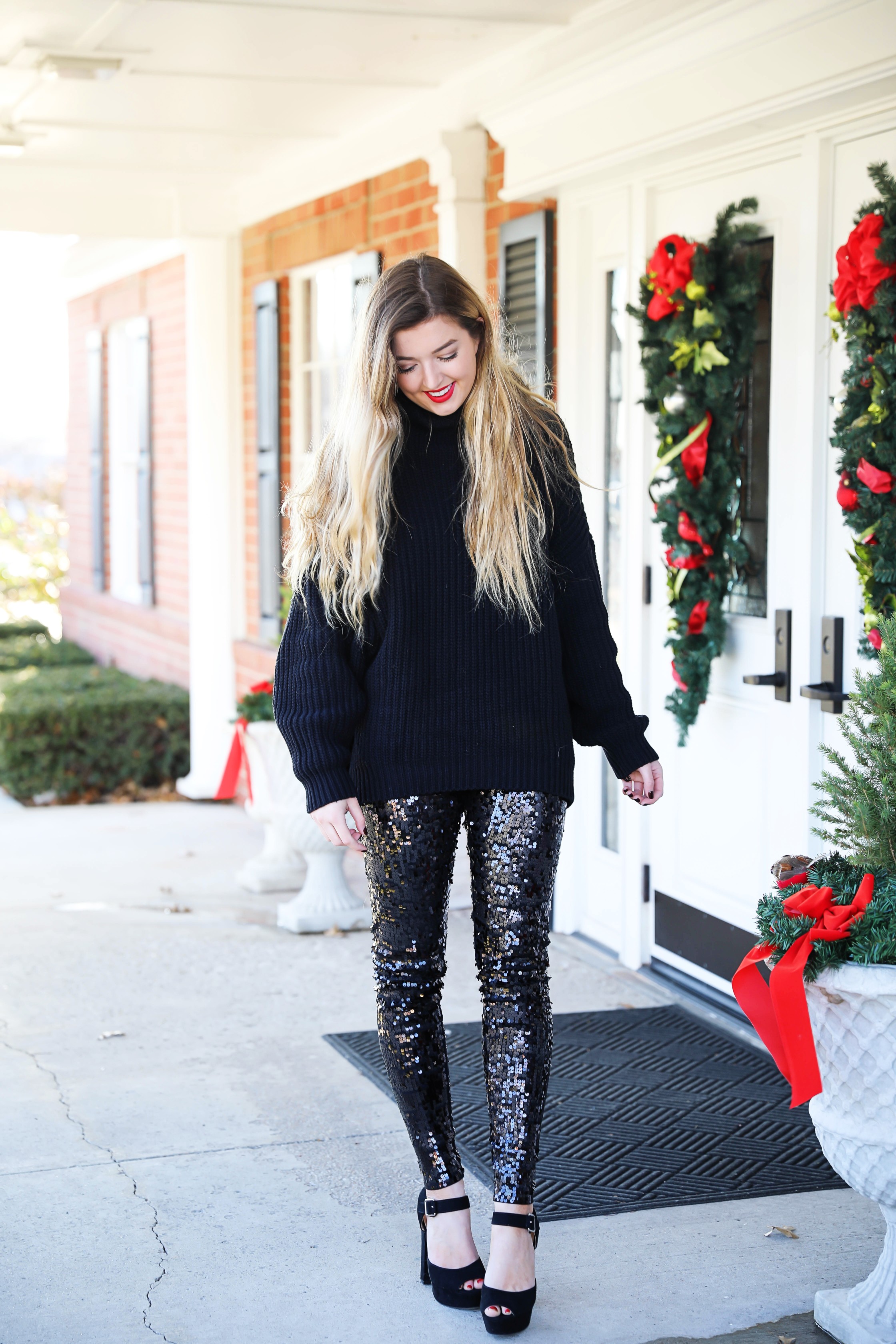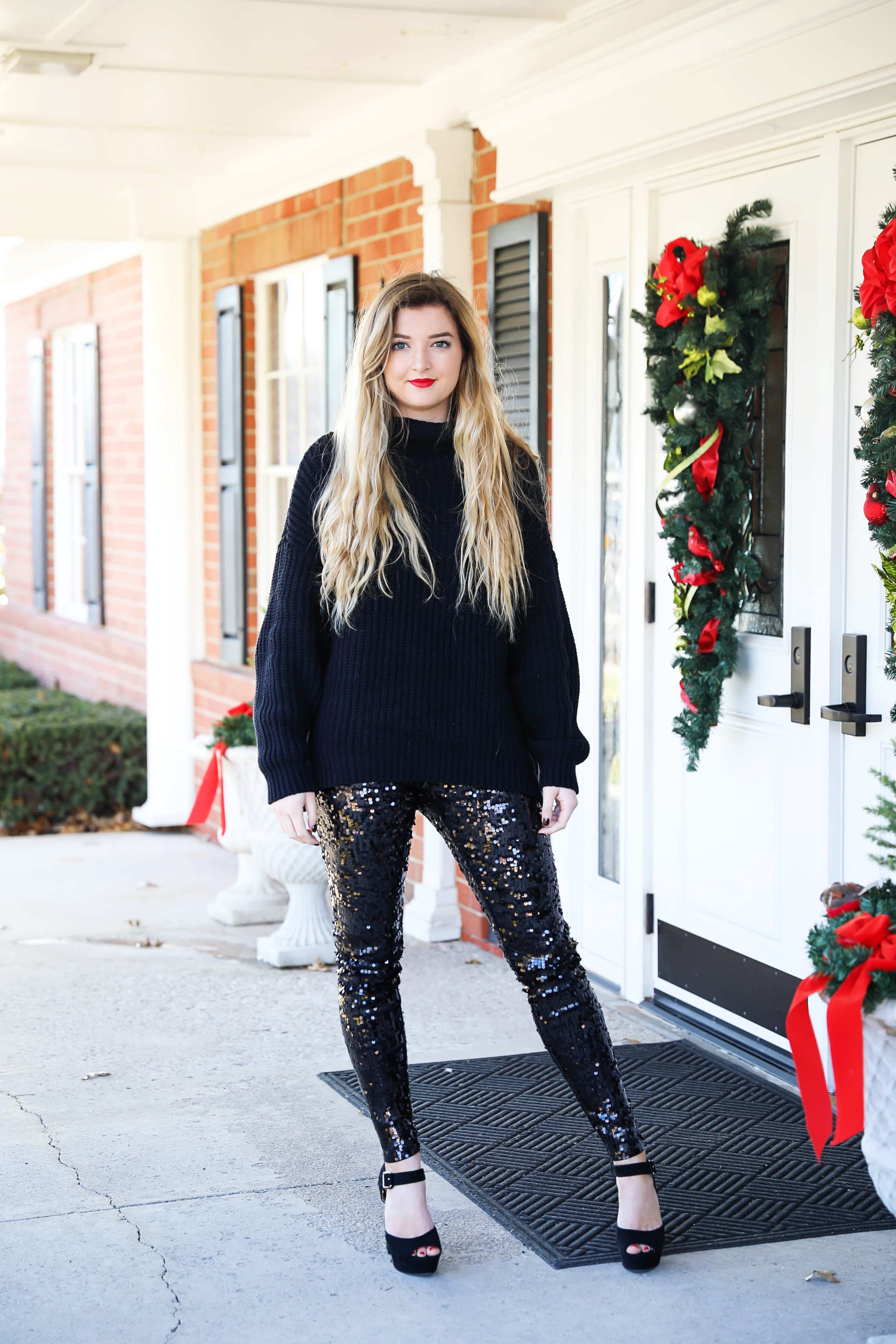 I had the weirdest weekend… I finished up my finals on Friday – by the way, I feel like a lot of people were confused why I had finals right after I talked about not being in school. I had to take the finals I missed this summer when I studied abroad. They were SO stressful because I didn't remember anything…but after no sleep from studying my ass off I think I did okay haha! Anyways, my friend and I celebrated after finals by getting our nails done and making a huge dinner (well…my bff made it while I finished my online final so shout out to her) and hanging with some friends. I somehow managed to stay up until 3:30 a.m. that night – even after a long week! However, the next morning is when the weekend got weird. I ended up getting a popped tire even though my tires are only a year old – god bless AAA for coming to my rescue since I wasn't by my house! Then later that day I somehow fell asleep at 5:30 p.m. and didn't wake up until 10:30 a.m. the next day!!!! I have never slept that long in my entire life. All day Sunday just felt like a weird haze. What an odd weekend haha!
More Sequin Favorites!

xoxo,
Lauren Emily Lindmark
Copyright © 2017 dailydoseofcharm.com