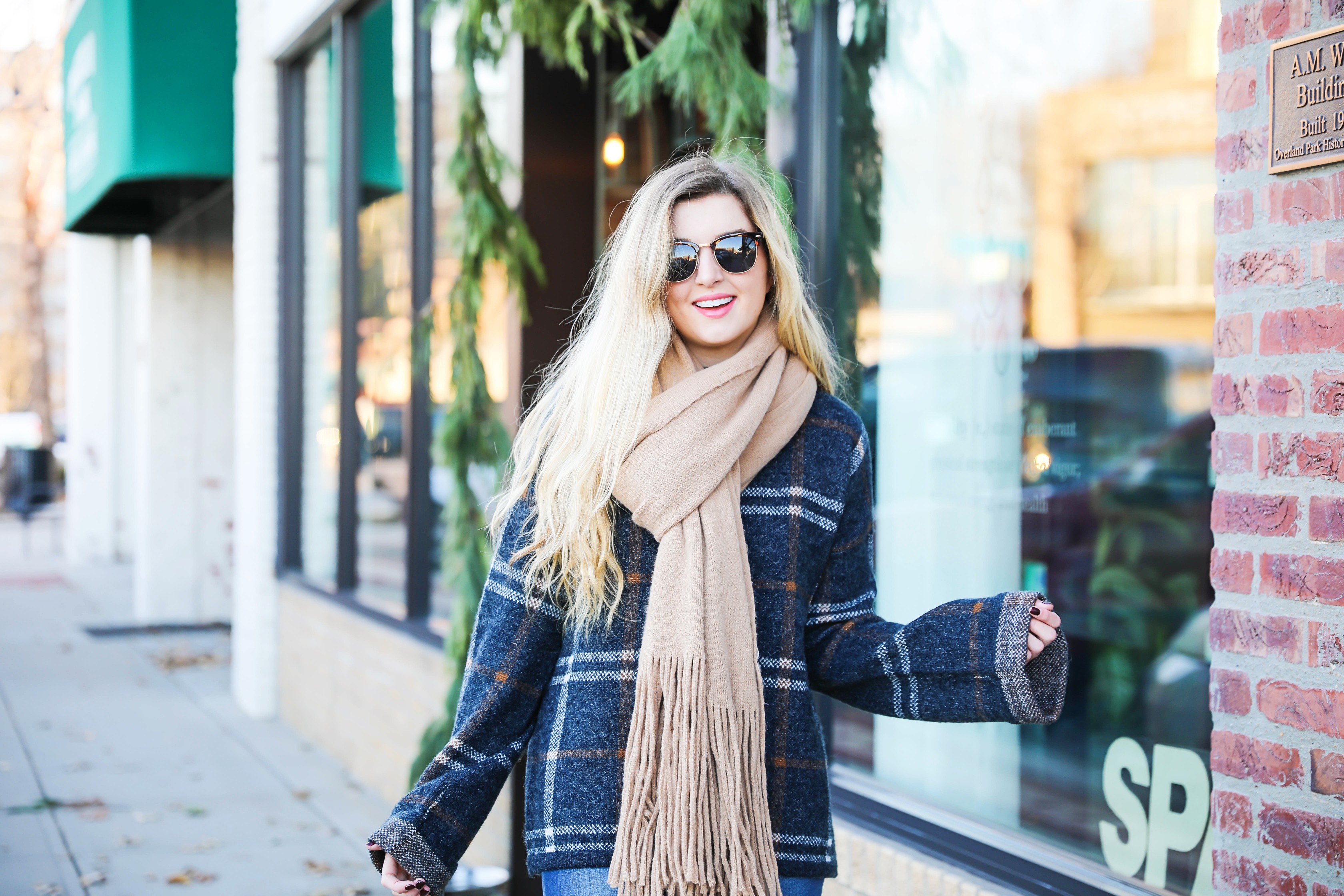 The Plaid Sweater You Need for Winter | OOTD + Sharing the Letter I Never Thought I Would Share
Before I get into the main topic of today's post, let's talk about this outfit! This plaid sweater is so fab, I am obsessed with it because it's so unique and I haven't seen anything else like it! I found it when I was shopping for Black Friday and I wasn't sure how I felt about it after seeing it on the website – but I am SO happy I bought it! I paired it with the "it scarf " of this season (that everyone and their mother owns) and some cute ripped jeans. This would be such an adorable, casual look for Christmas!
Keep scrolling to the find details of this outfit, plus read the letter that I talked about in yesterday's blogpost that I never thought I would share…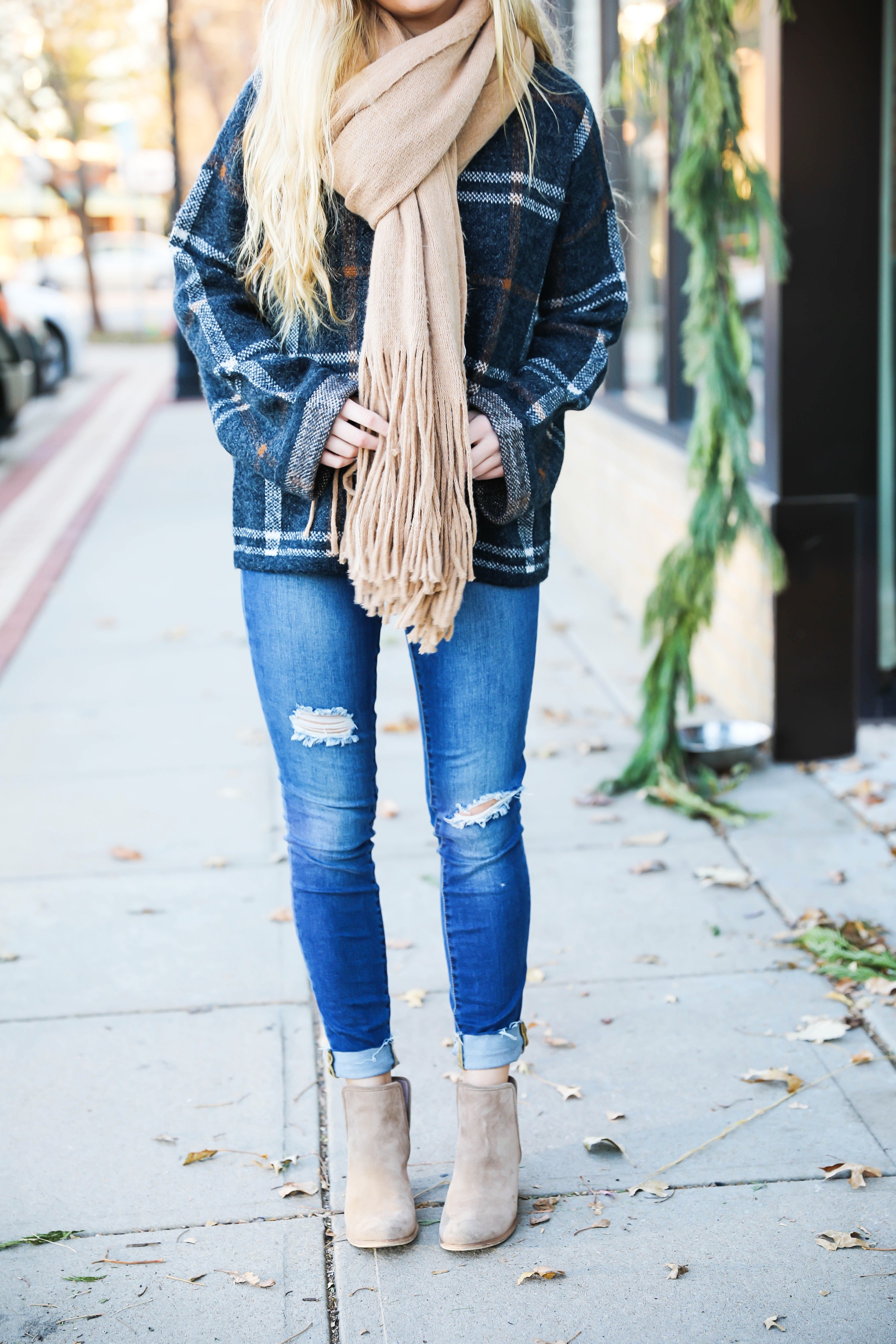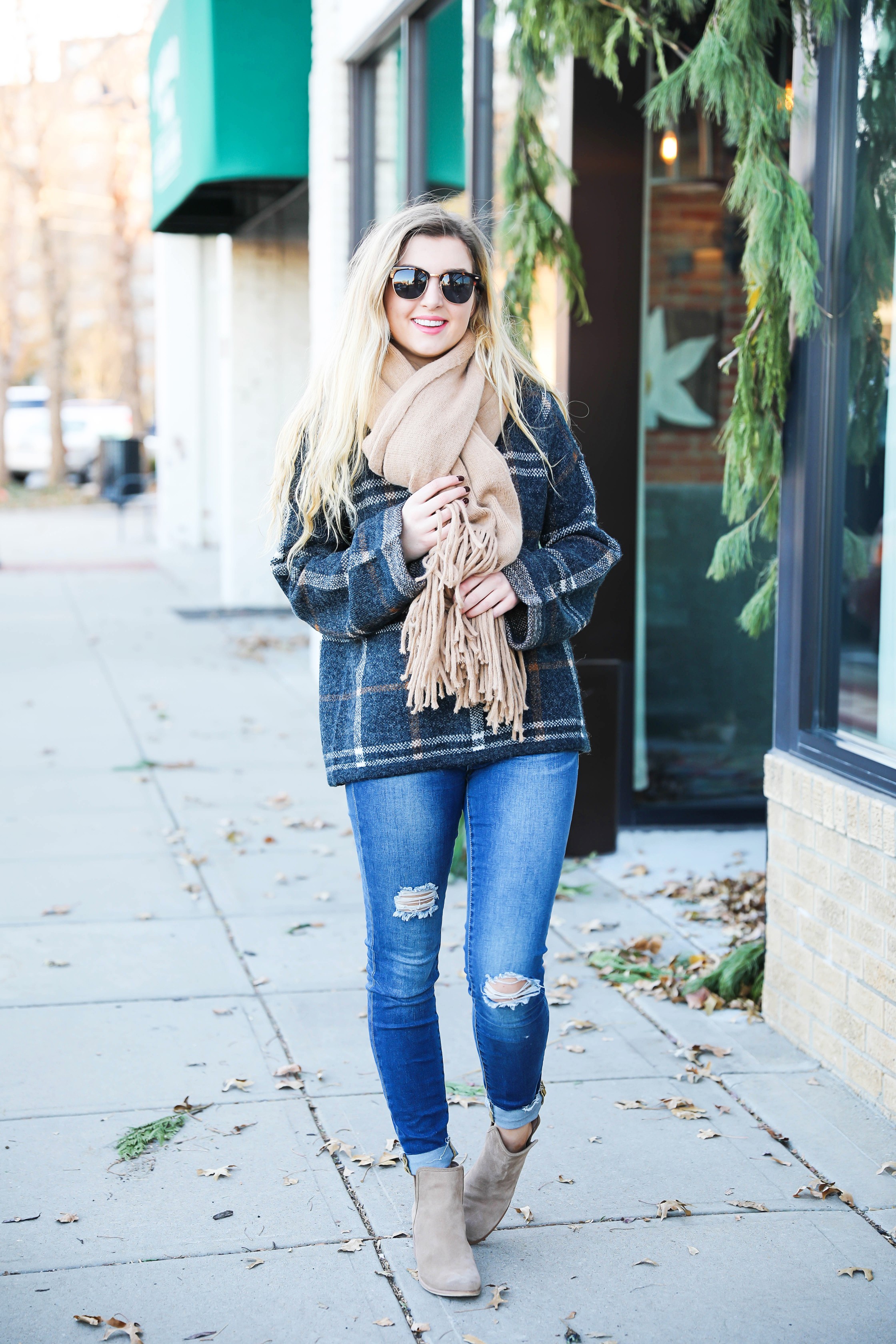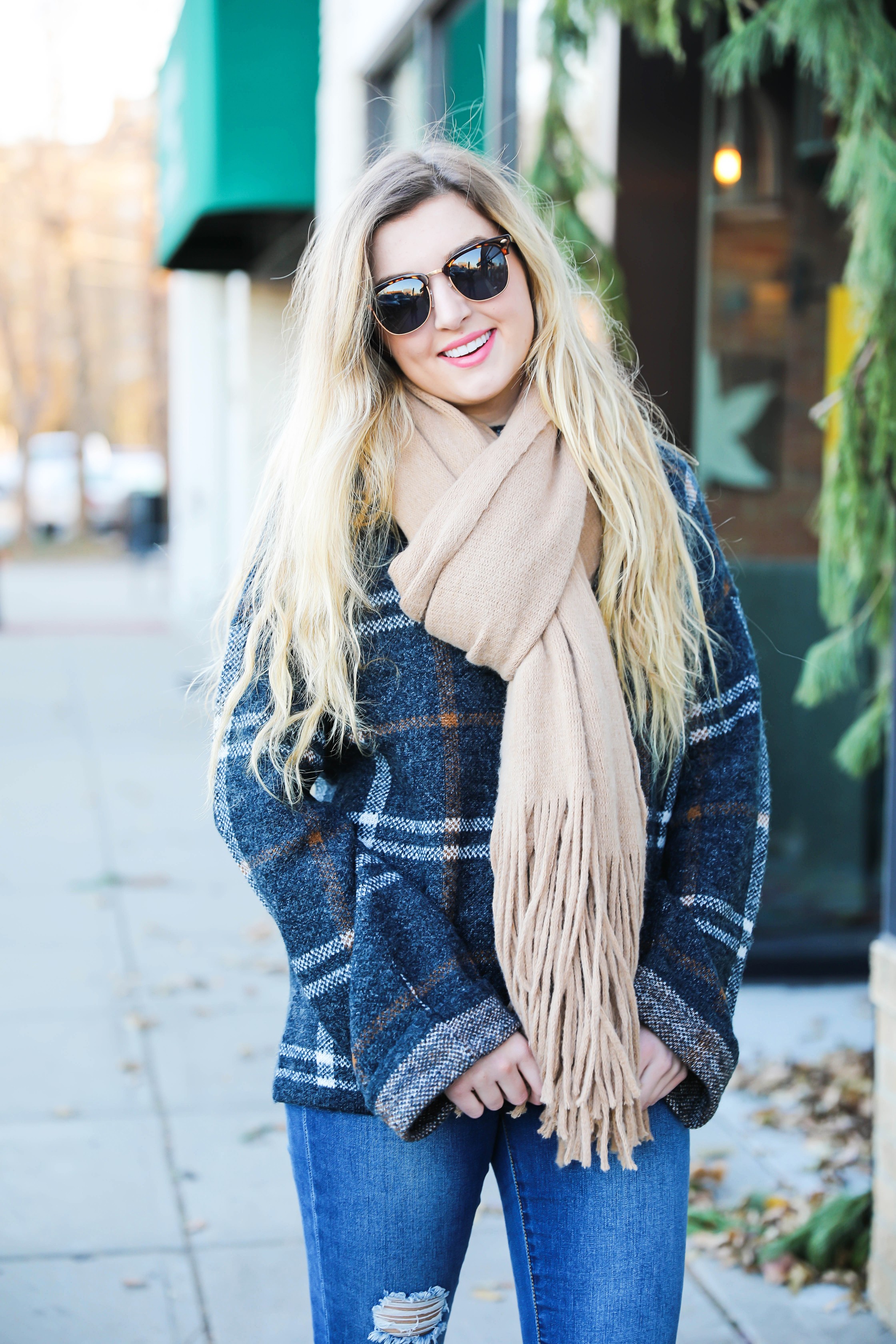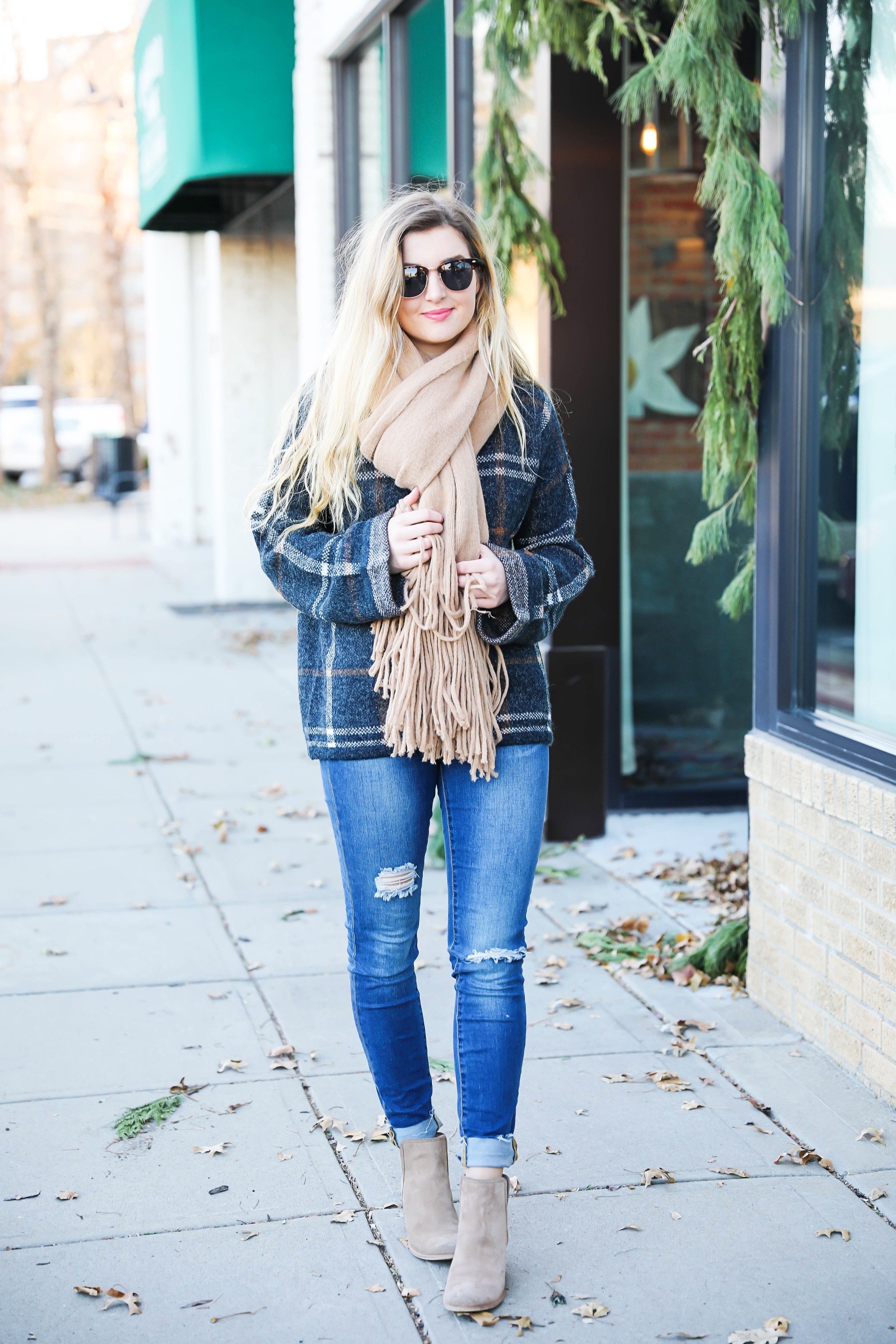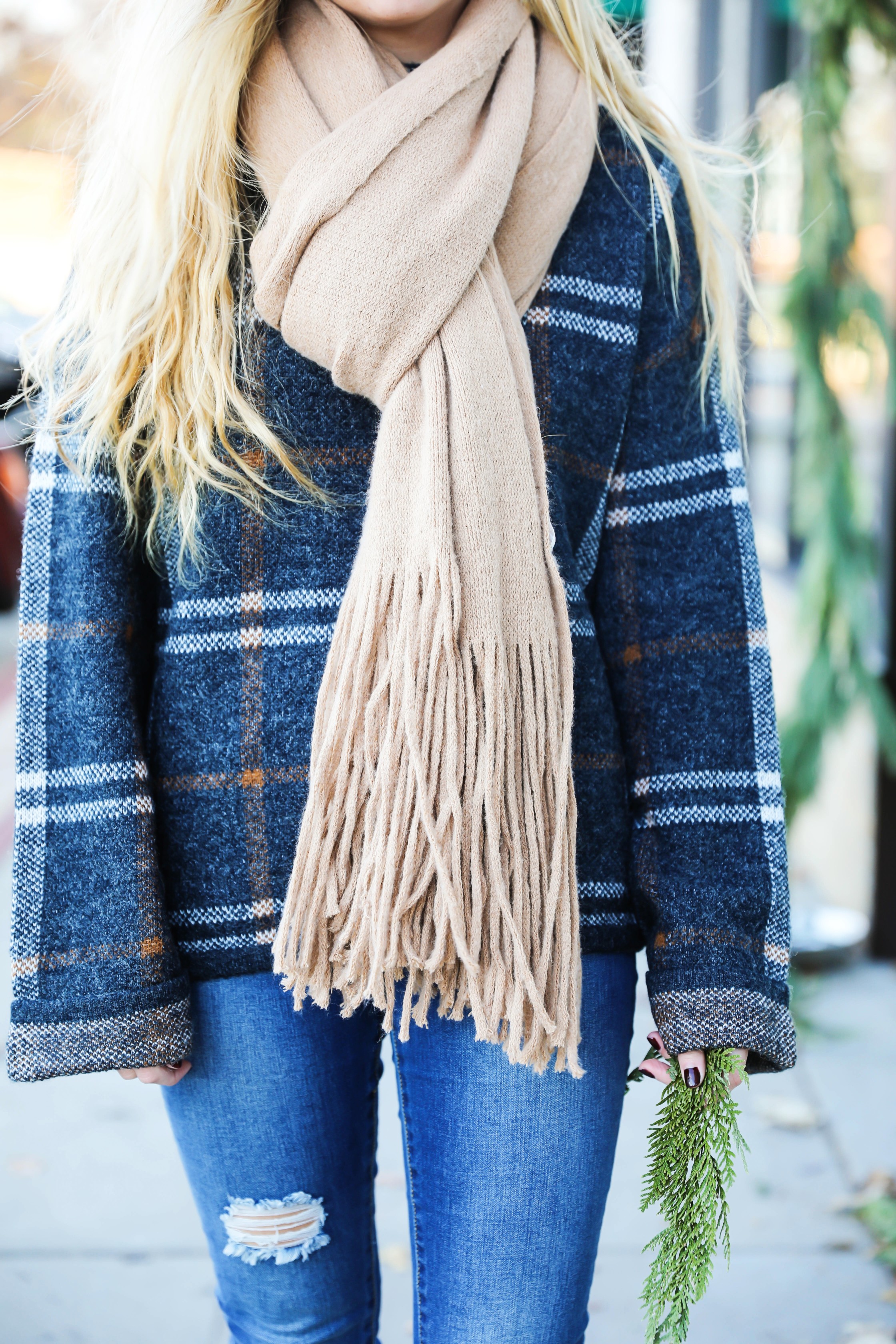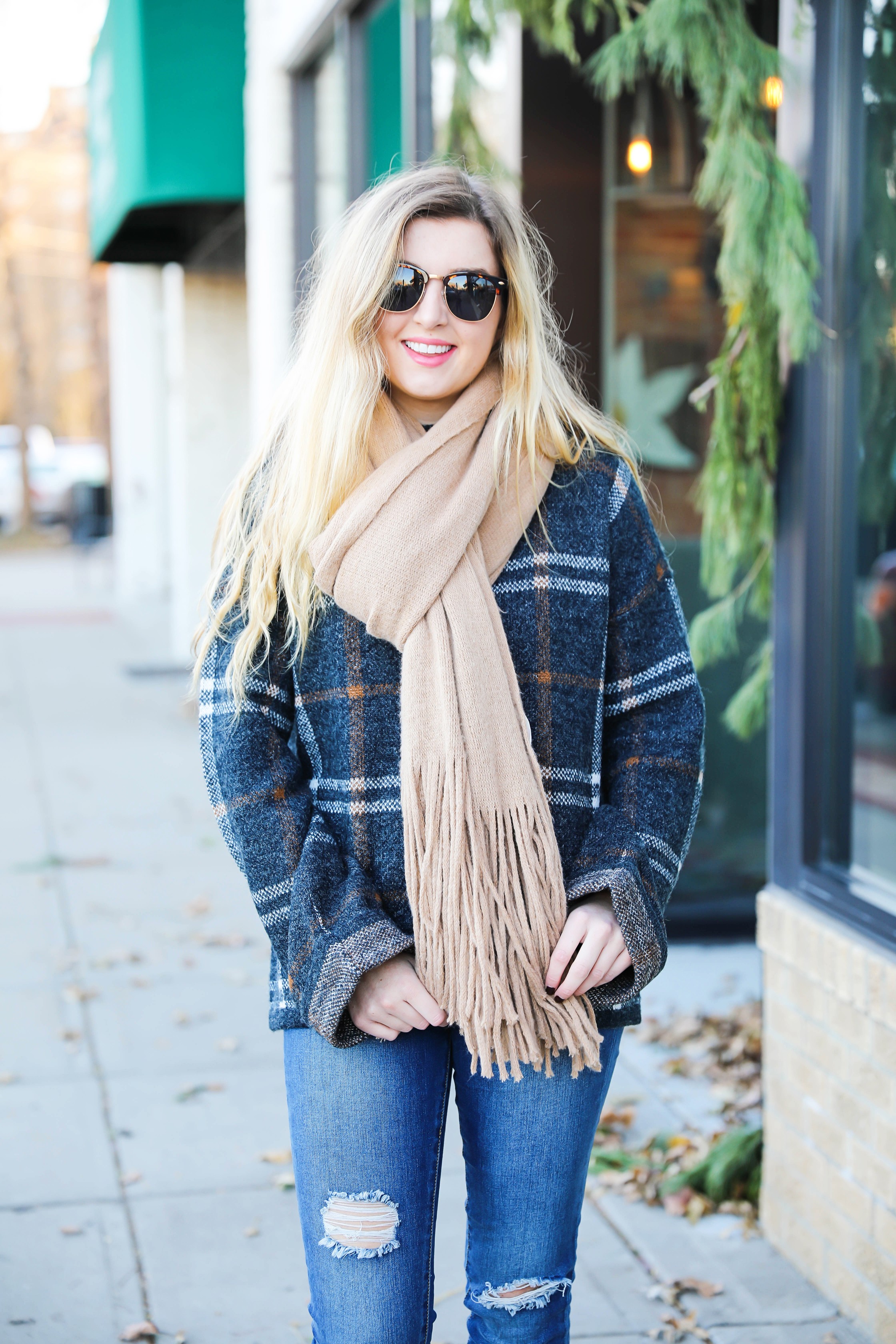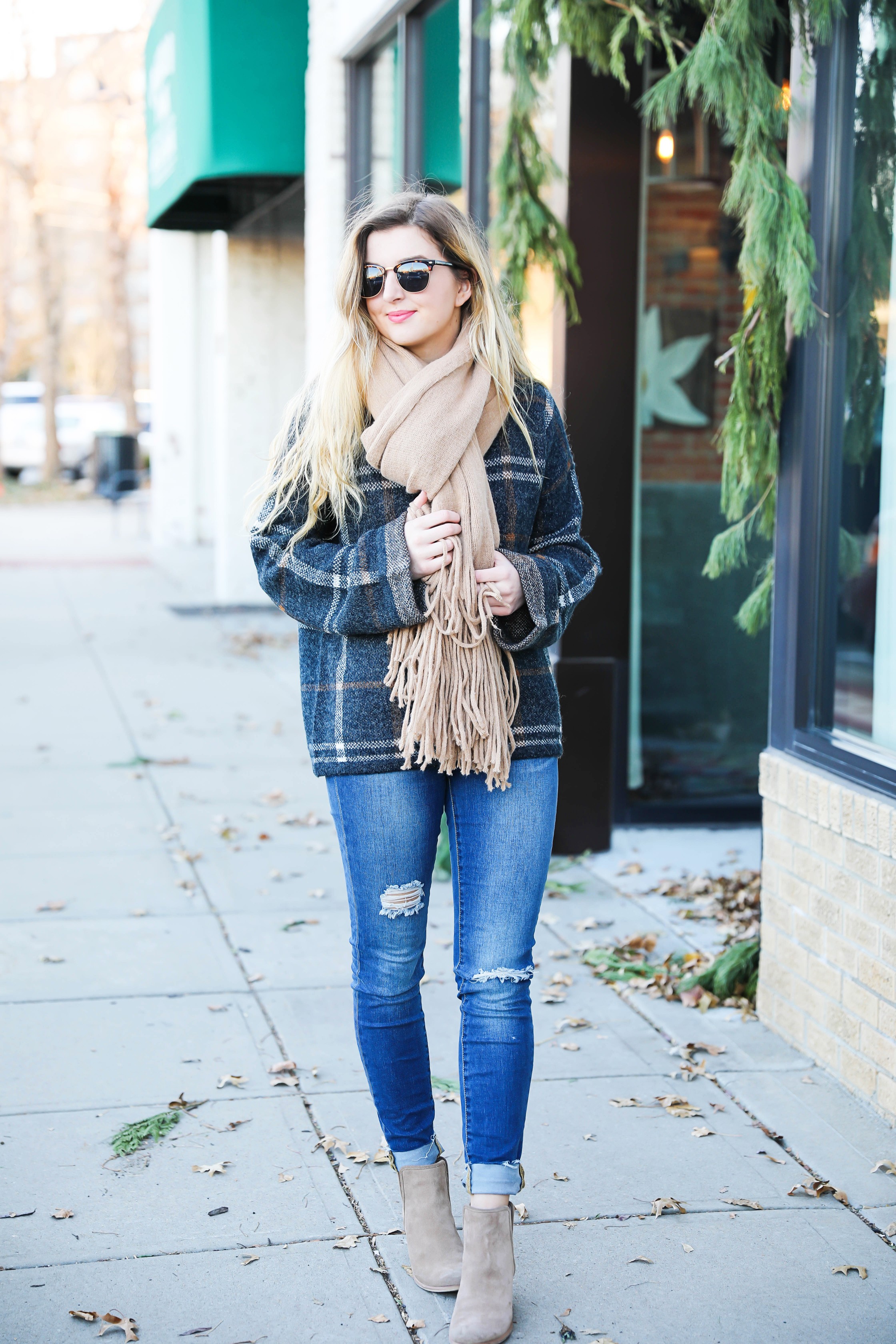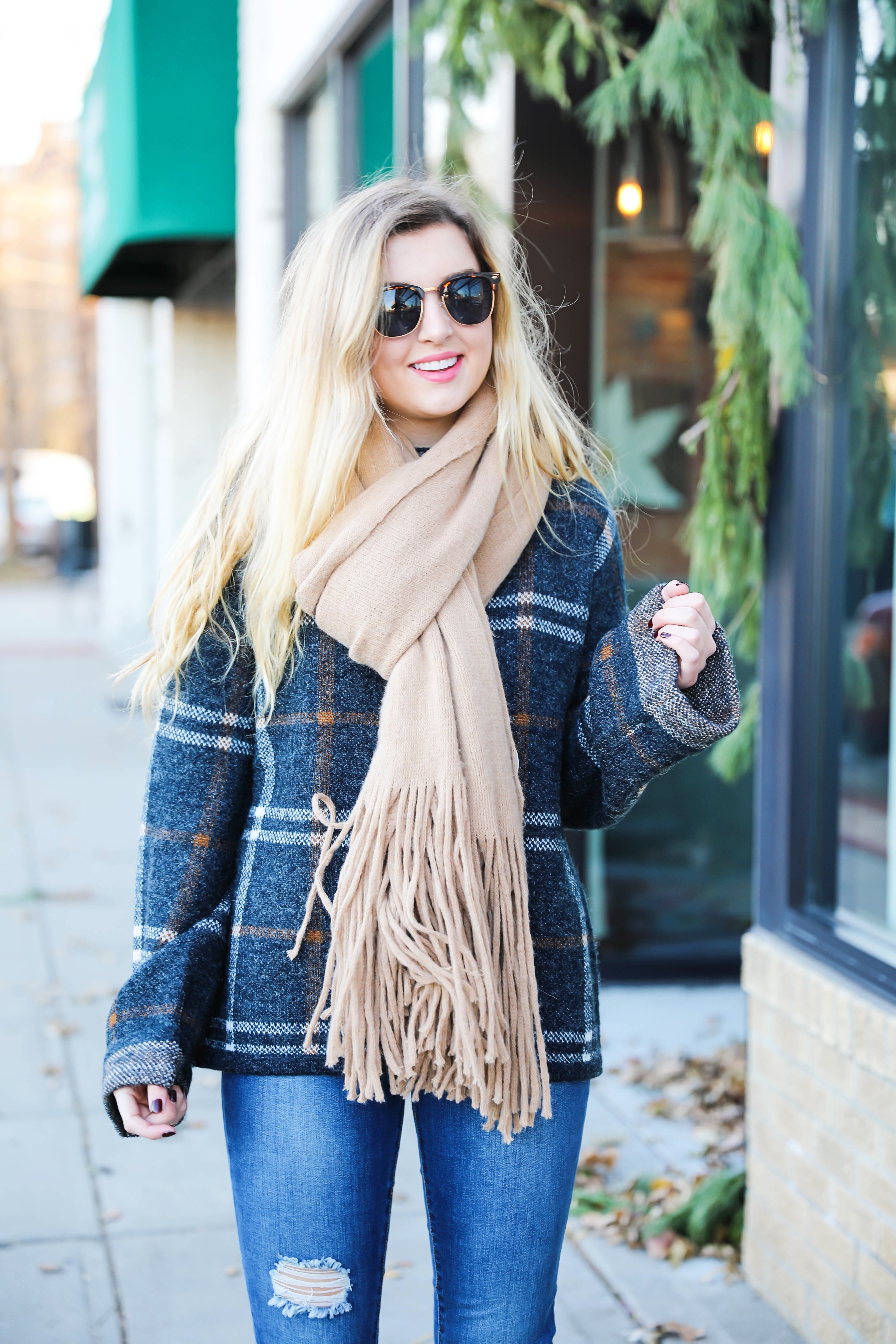 If you didn't read yesterday's blog post I strongly encourage you read that first so you know why I am sharing what I am about to share. Two and a half years ago I sat down and typed this blogpost and saved it as a draft where it has sat ever since. I never thought I would actually share it. There are very few people who have read it, but I decided to share it now after mentioning it in yesterday's post. It's crazy that my opinion hasn't changed at all…
I wanted to post this now because I want everyone out there to realize it's okay to listen to your gut. Sometimes you know deep down what you want and what is right for you. You don't have to take the path everyone else takes. I know I am not alone when it comes to feeling this way, and I don't want anyone who feels the same to think that like they are wrong for it. Sometimes you have to live your life unapologetically. It's okay to go through life doing "trial and error" – just don't let yourself live a life of regrets.
Why I secretly don't want to go to College.
Written April 29, 2015
This is the version I originally wrote, I didn't edit or change anything:
Well there it is, I said it.
I know how this comes across. "Wow she has no ambitions." "She's lazy." "Why would you ruin your life?" "You need a degree to get a job."
My question to you is…why? Why does not wanting to go to college make you lazy, unintelligent, ignorant, and inexperienced in some people's eyes. Those of you reading this who have a college degree probably think I'm naive, who am I as an 18 year old to say I don't want to go to college? However, let me ask you this – why did you go to college? Was it for you or was it for someone else? I understand if you want to go because you want to learn about your interests, if your dream is to be a doctor, or a lawyer, or a dentist, or anything along those lines I would see why someone would want a degree so they can learn about their passion. The thing about society is everyone thinks they need to go down that path; they think that they have to a have a passion that involves you going to a school and learning about it for "x" amount of years. If you don't you're stereotyped as someone who doesn't work hard and isn't as smart as others.
Why I'm different is because I don't want a 9 to 5 job. Again, I understand how that sounds. "She's so lazy." "So unmotivated." "She doesn't know how to work hard." I can promise you I am none of those though. I am full of dreams and ambitions that I am willing to work my ass off for and that I already am working towards. However, my dreams don't involve me getting a degree and doing a job that many others do – for me it's all experiencing life in different ways. I'm not trying to bash all the teachers, doctors, lawyers, dentists, etc. I'm not saying their lives aren't fulfilled and they don't have adventures. Those are just their passions and their way of learning. I just want to take a different path to achieve my happiness.
Something that started my passion to learn in an unconventional way was my experience with school growing up. I have never been good at school, although I will finish high school with all A's and B's (with the exception one or two tough classes where I got C's – oops), I never learned in a way that I thought helped me grow as a person so I didn't feel like I ever reached my full potential in class. The thought of learning that way for four or more years scares me. It is just not my learning style.
I recently read an article that a friend sent me called Why I gave Up a $95,000 Job to Scoop Ice Cream and it hit me hard. Here is this girl who went to Yale, but gave up her job just to go live a life that made her happy. She talks about feeling connected just by truly living in the world around her. I'm not saying I want to go pack up and scoop ice cream on Saint John quite yet, it just makes you wonder what you really want to do in life. I asked my sixth grade sister how she would feel if I did that, she looked at me and said "I would cry everyday." Thinking she meant she would miss me I asked her why, that's when she told me "You would be a failure, and I would be scared for you to be there alone." Although her concern was sweet, the failure part hit me hard. It's not like I was actually wanting to go scoop ice cream in the Caribbean, but why is that seen as a failure if I would be doing something I love? She's only in sixth grade and she already knows that isn't the path you are expected to take.
In the fall I will be attending The University of Kansas, there is no doubt in my mind I am going to be learning things there that I would not be able to learn if I did not go to college; I just hope I can continue to grow my mind in other ways that give me the drive and experience to go after what I love.
"Sometimes you just have to leap and the net will appear"
With love,
Lauren Emily Lindmark
Copyright © 2017 dailydoseofcharm.com