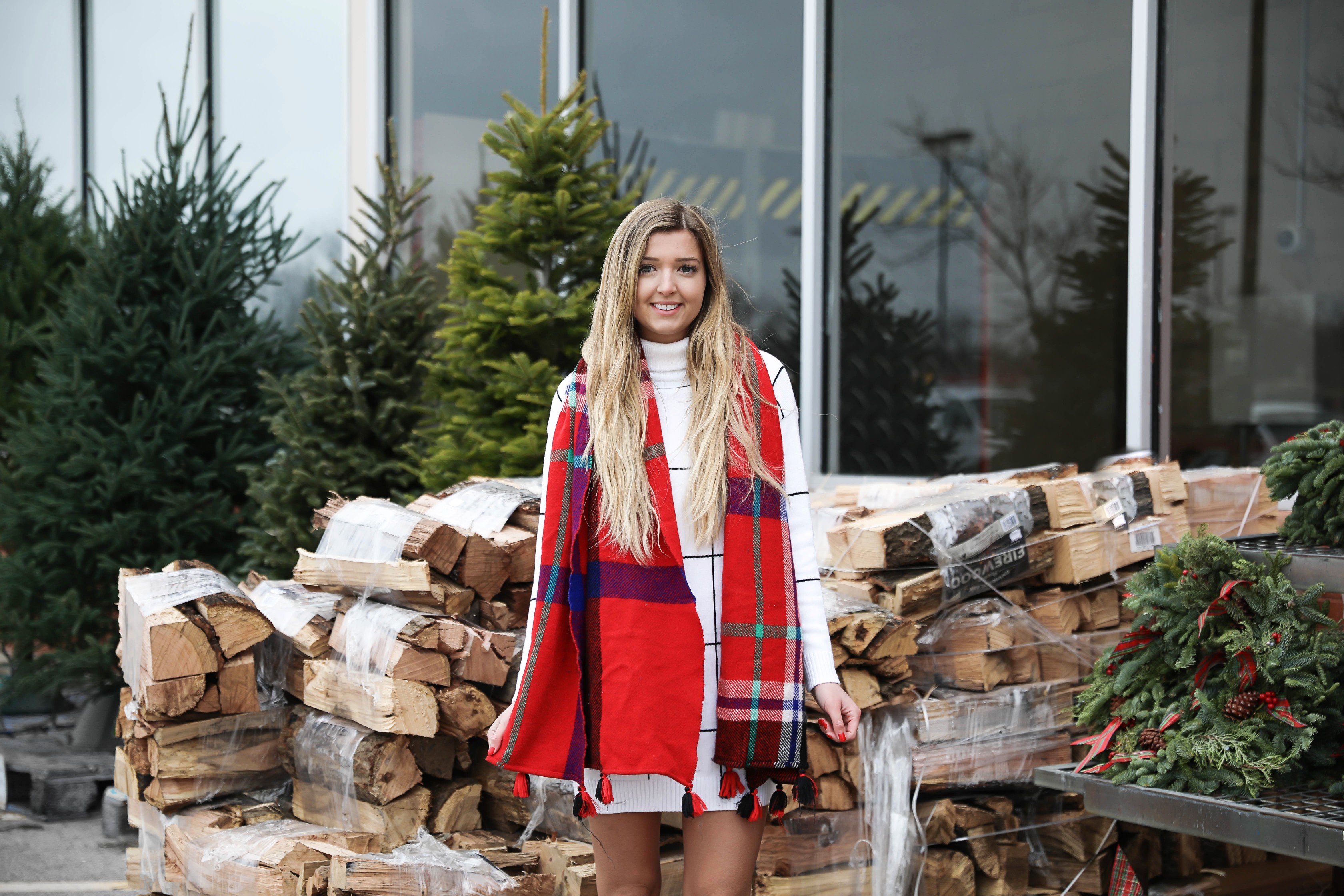 Cozy Winter Scenery and a Casual Winter Dress | OOTD
Happy Monday… Tuesday. Oops! Coming at you guys a day late with this week's first post. I wanted to post a blogpost yesterday all about my photography tips and how I edit my photos, but after working on it for HOURS I ended up hating it. It's just one of the frustrating things about having a creative job, sometimes things don't work out. I never want to post anything I am not proud of, so I decided to postpone that one and I am posting this instead!
One of my favorite things to do in the winter is build a fire. We have the coziest fireplace at our lake house and I love sitting around it watching movies or playing games. My mom and I went to shoot these photos at a local hardware store and we saw this cute little setup outside! Fresh wreathes, real trees, and firewood! The perfect winter scene! I wish we had a real fireplace at my parent's house. That is definitely on my bucket list for my future house! They still have a few gas fireplaces that are cozy to turn on.
I am wearing this cute window pane dress that Chicwish sent me in the fall. I never got around to shooting it with all the pretty leaves, but tried it on with this cute scarf and booties and thought it made for a cute winter look! I love comfortable dresses like this!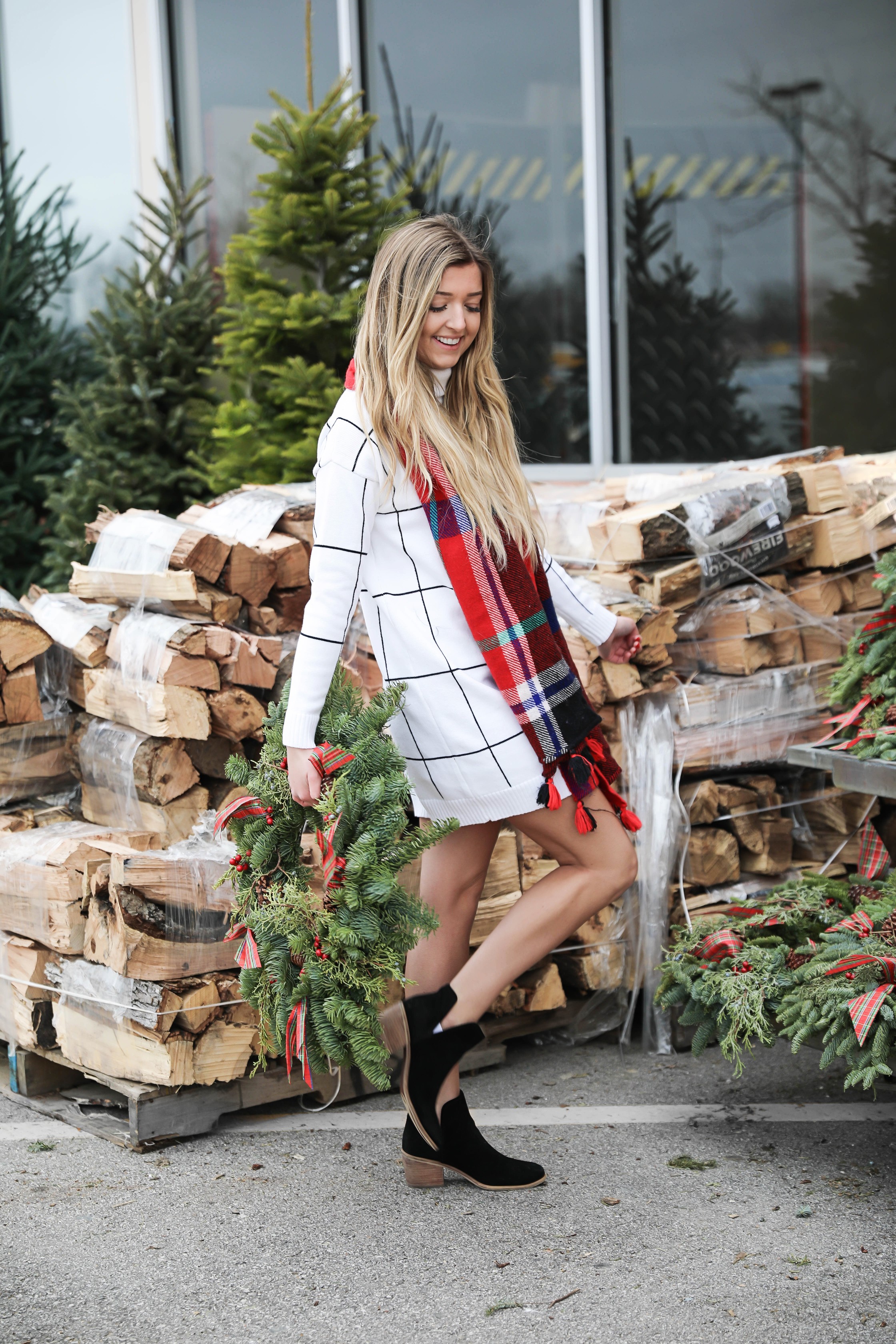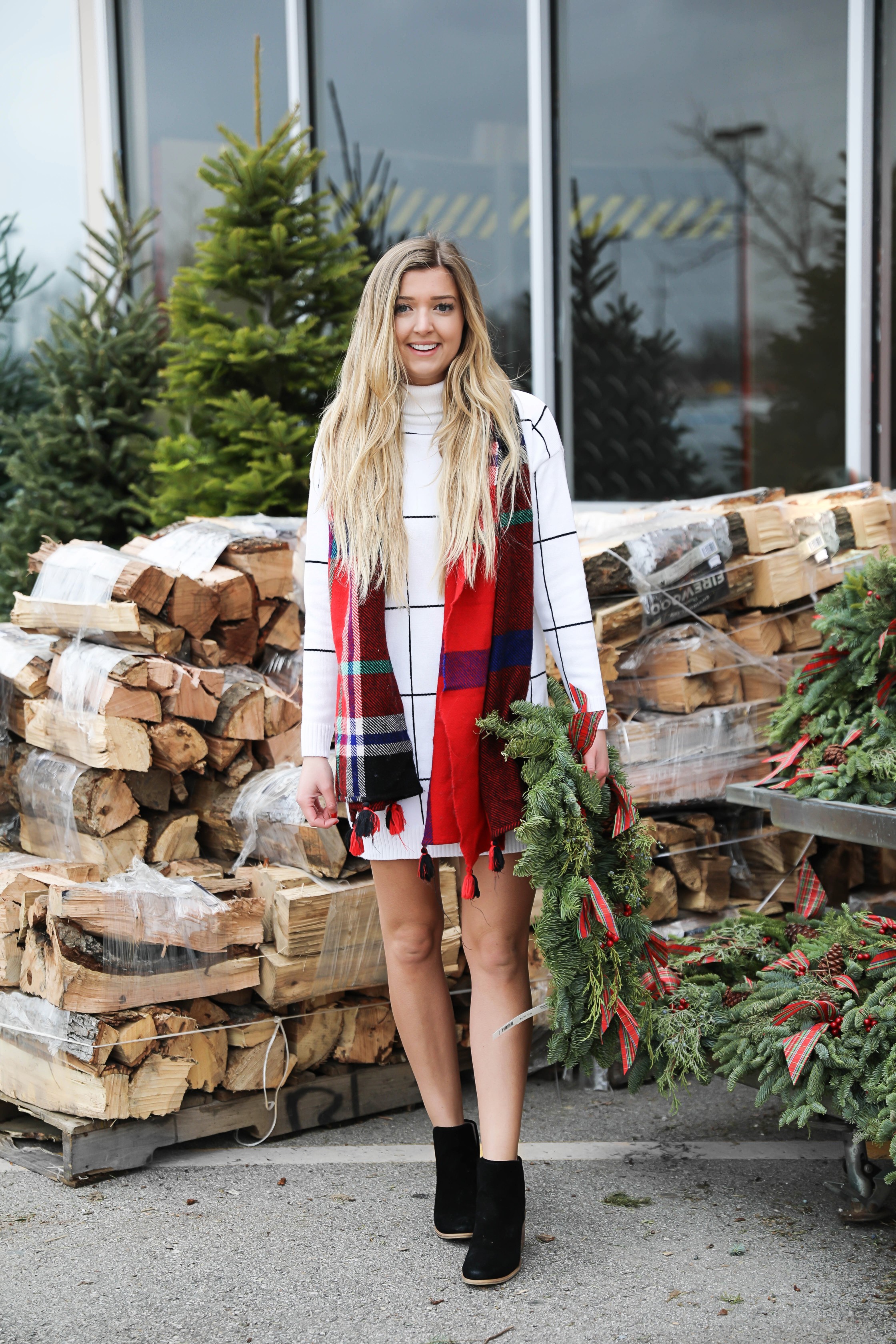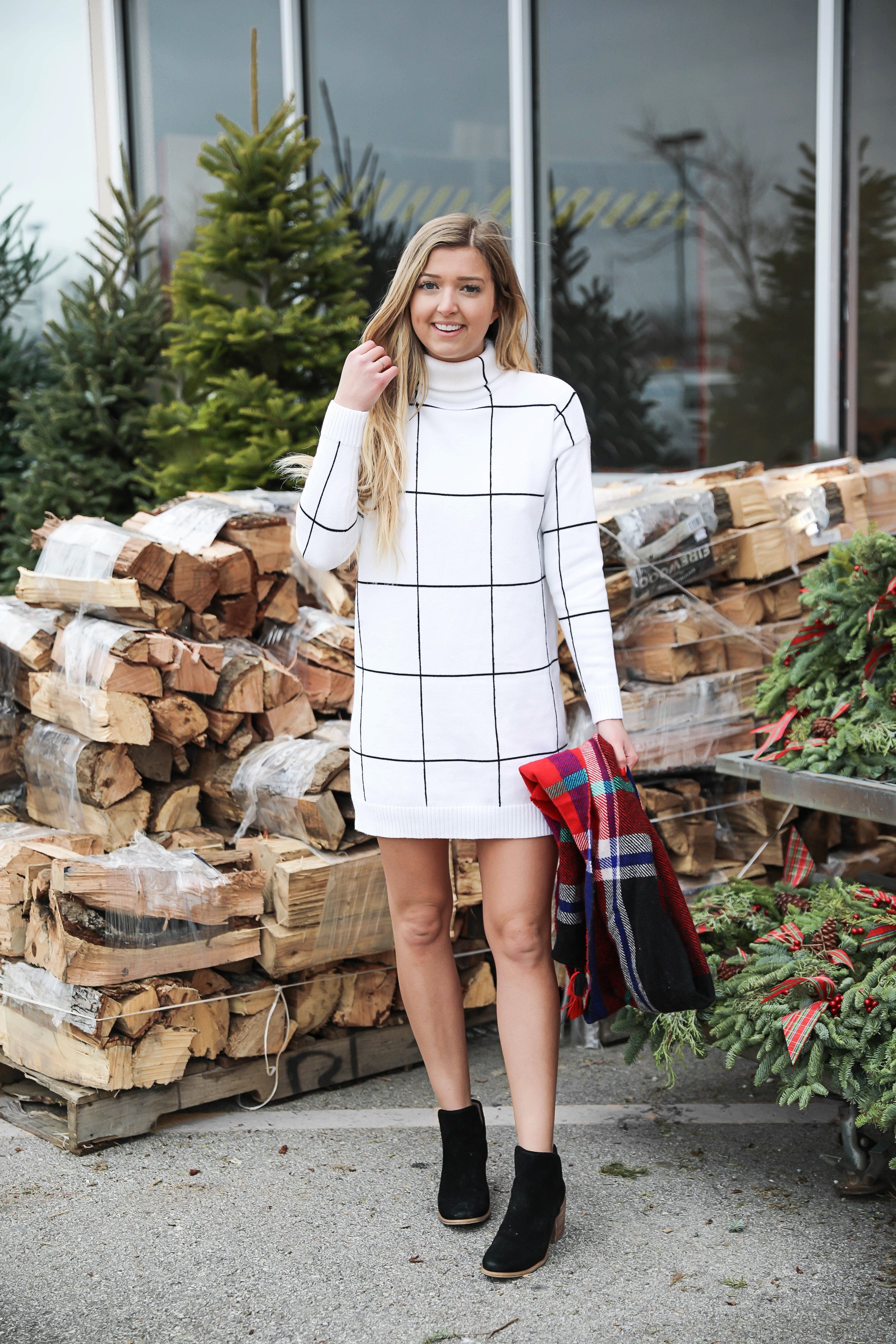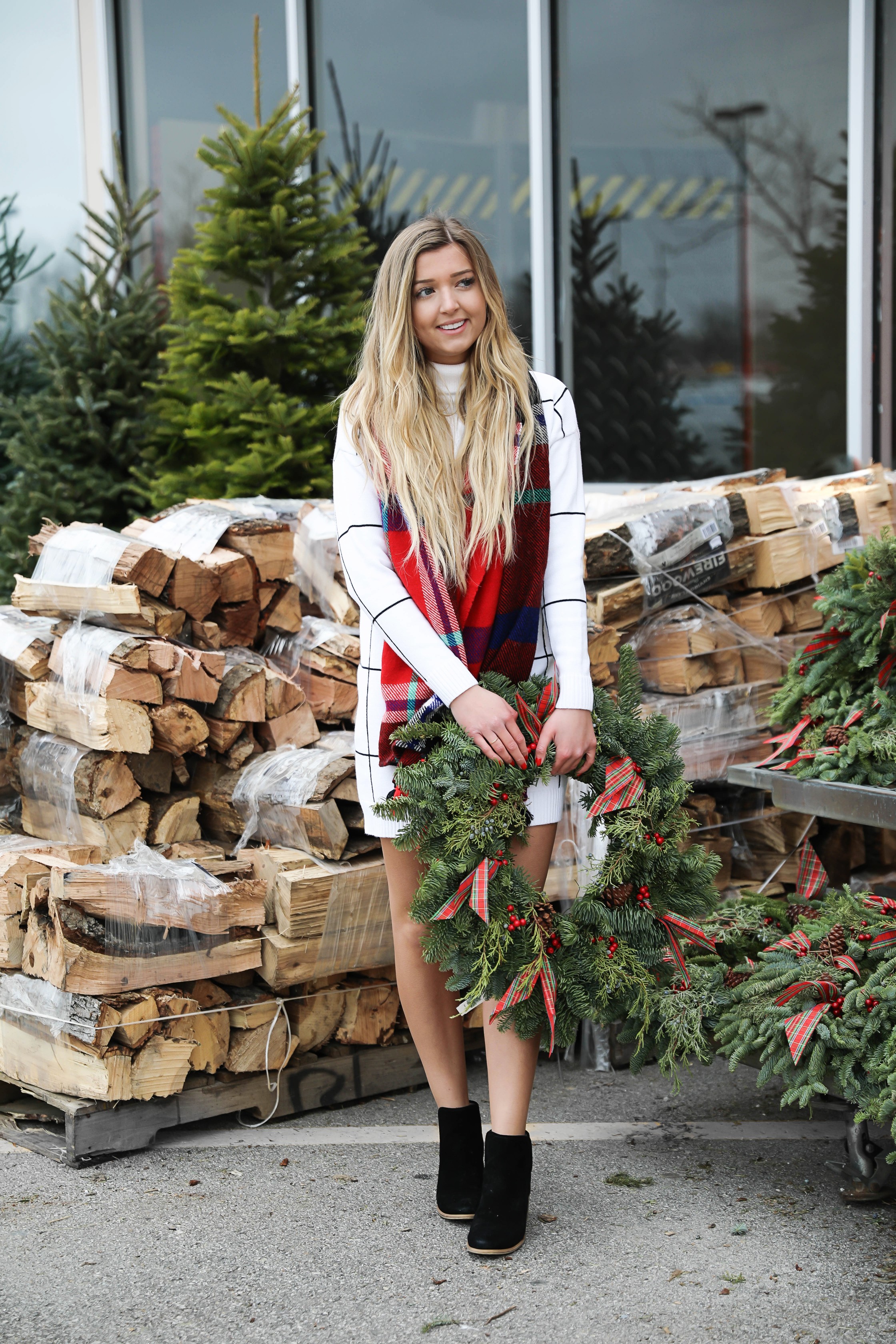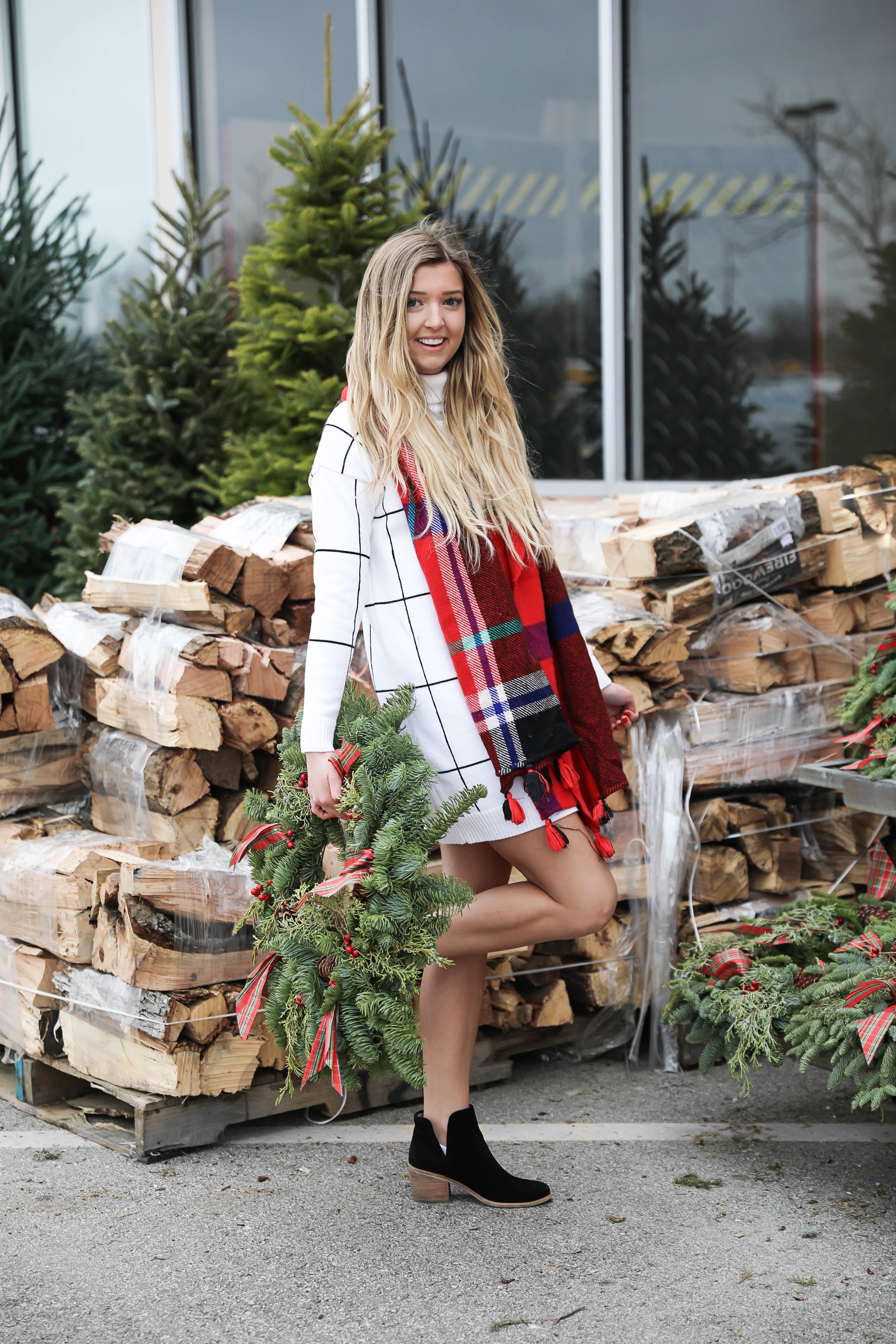 | Window Pane Dress (c/o* I am wearing a size x-small/small) | J.Crew Scarf (ON SALE the same as mine, but without the tassels) | Black Booties (comes in 4 colors) |
I was sick over the weekend and because I still have mono in my system I am SO TIRED. Whenever my body has to fight off infections I feel my mono come back full force. Has that happened to anyone else who had mono? I had my alarm set fort 7:00 a.m. this morning and pressed snooze for 50 minutes. I had to get a pep talk from my boyfriend and mom to get up haha! I am sipping on coffee now so hopefully I wake up soon!
My roomies and I are finally decorating our Christmas tree tonight! We Put it up last week and strung the lights, but we have been so busy that we haven't actually decorated yet. I am so excited! My family and I did ours last night and my boyfriend and I did his grandparent's house on Sunday! I love this time of year!
xoxo,
Lauren Emily Lindmark
*C/O stands for "courtesy of." Chicwish was nice enough to send me this dress, however, all opinions are always my own and I do not post items I don't 100% love.
Copyright © 2018 dailydoseofcharm.com