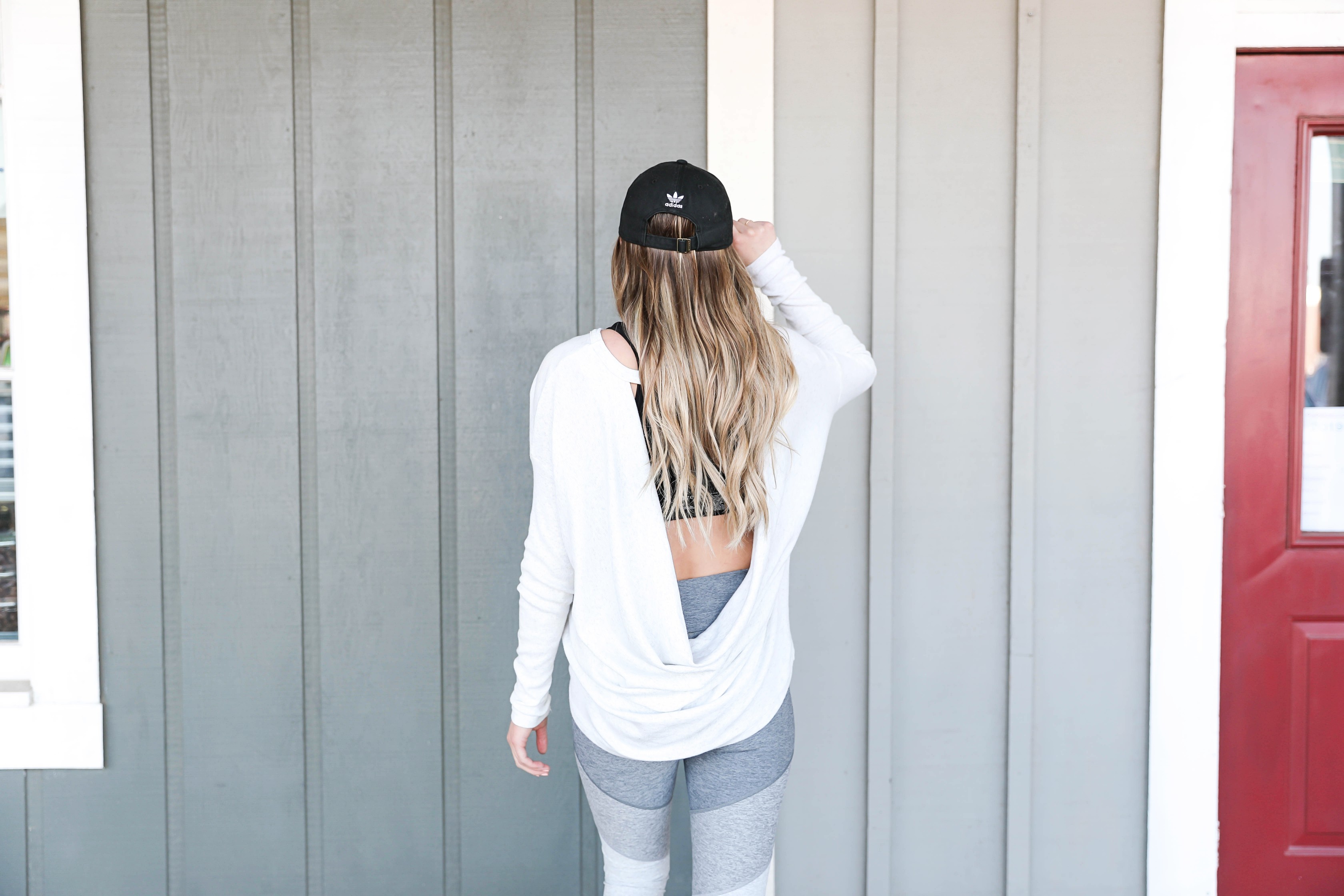 Cute Workout Outfits to Help Keep Up with Your Fitness Resolutions | OOTD
So we made it to February 1st after the longest month ever haha! It's time to reflect thirty two days into the new year – how are we doing? Are we keeping up with our resolutions? Starting new ones? Or have we totally fallen off the wagon?
If you've slowed down on your resolutions (or stopped all together) don't beat yourself up! It takes a long time to build habits. I wanted to put up a little post to motivate everyone to keep going on their resolutions now that we have reached the second month of the year!
One of the hardest resolutions to stick to (at least in my opinion) is fitness resolutions. I myself have not been so great at it. The one thing that helps though? Cute workout clothing! I always feel way more motivated to hit the gym if I have cute, new clothing to wear! I thought today I would share some cute outfits for y'all so I can motivate you to get back on track or stay on track!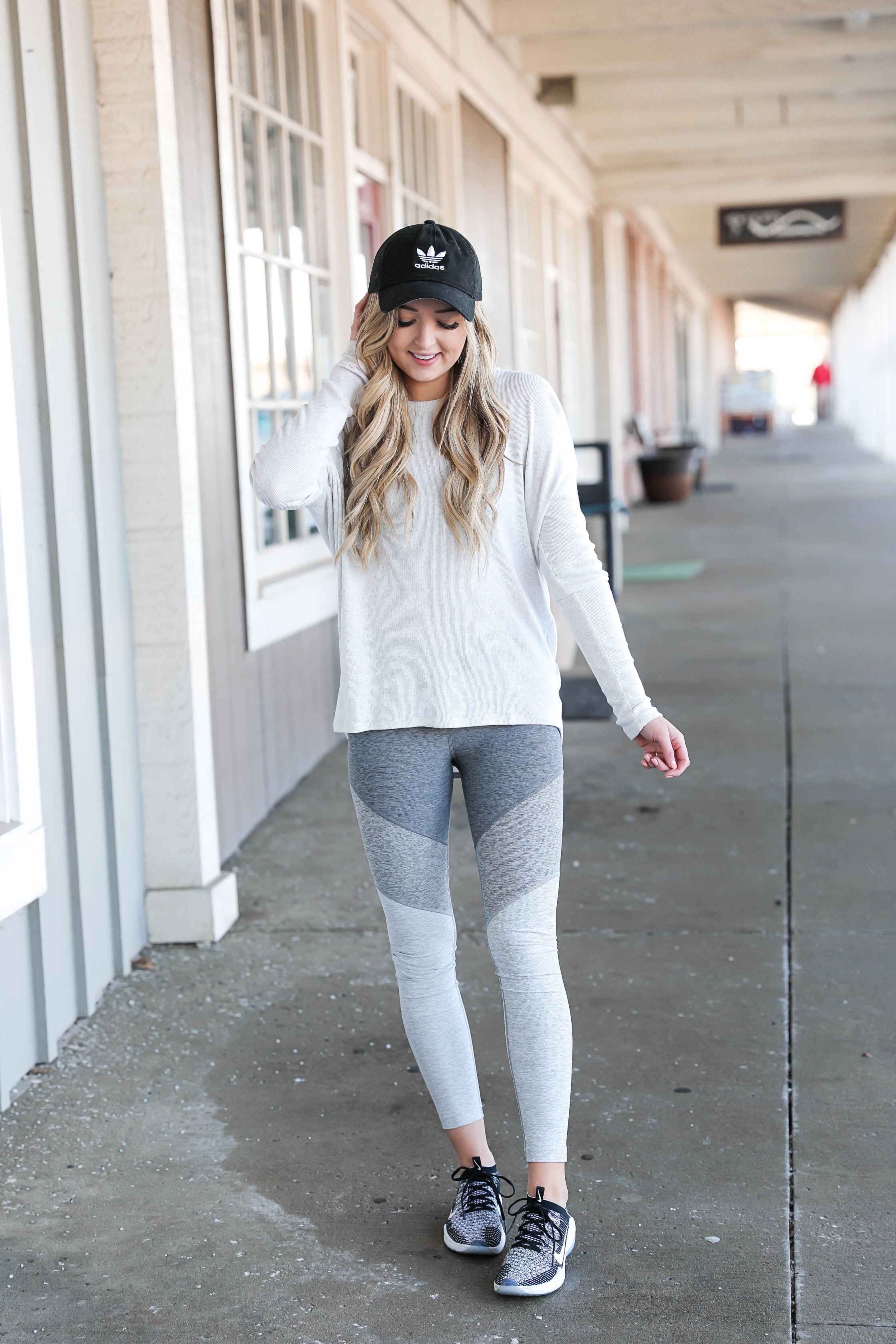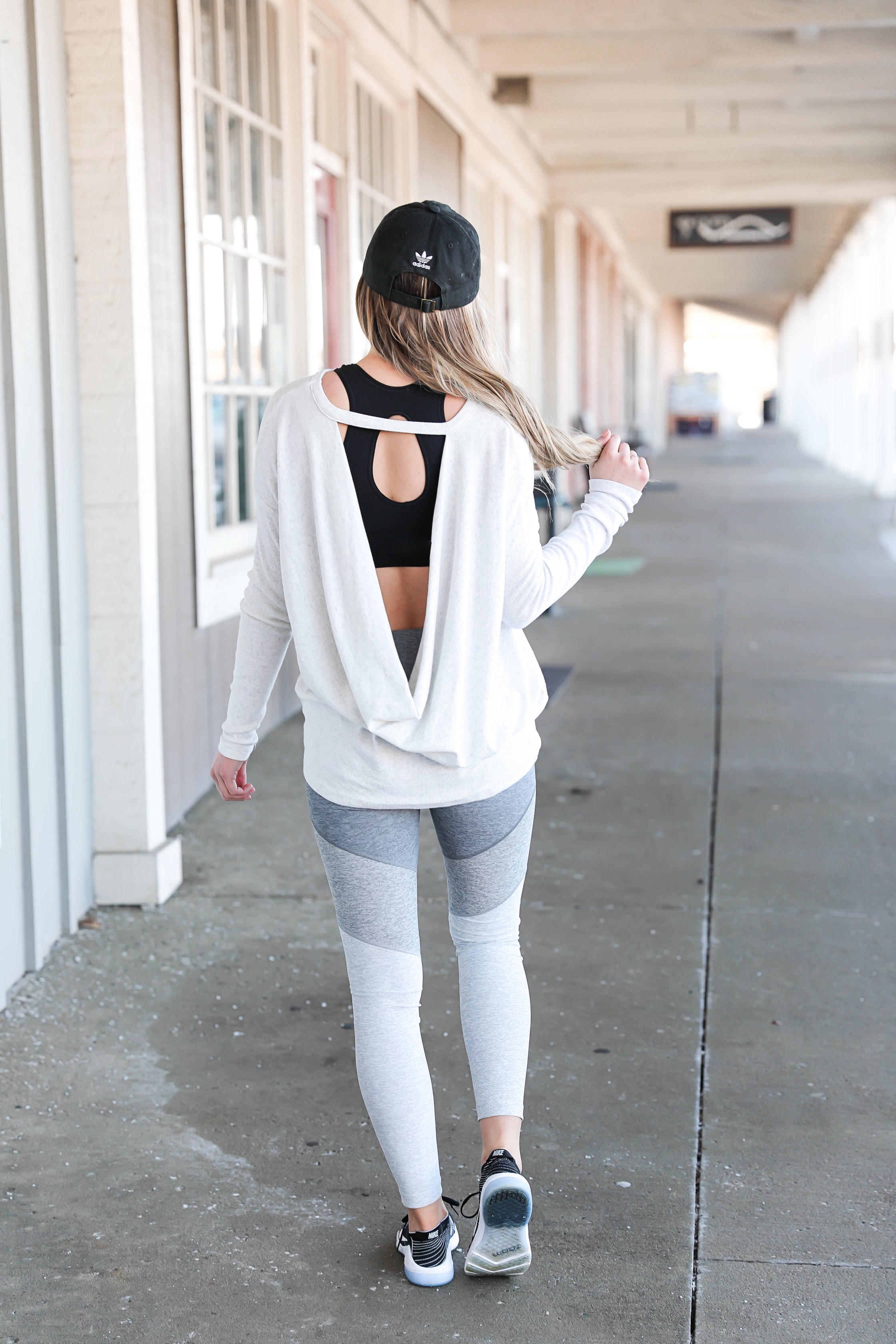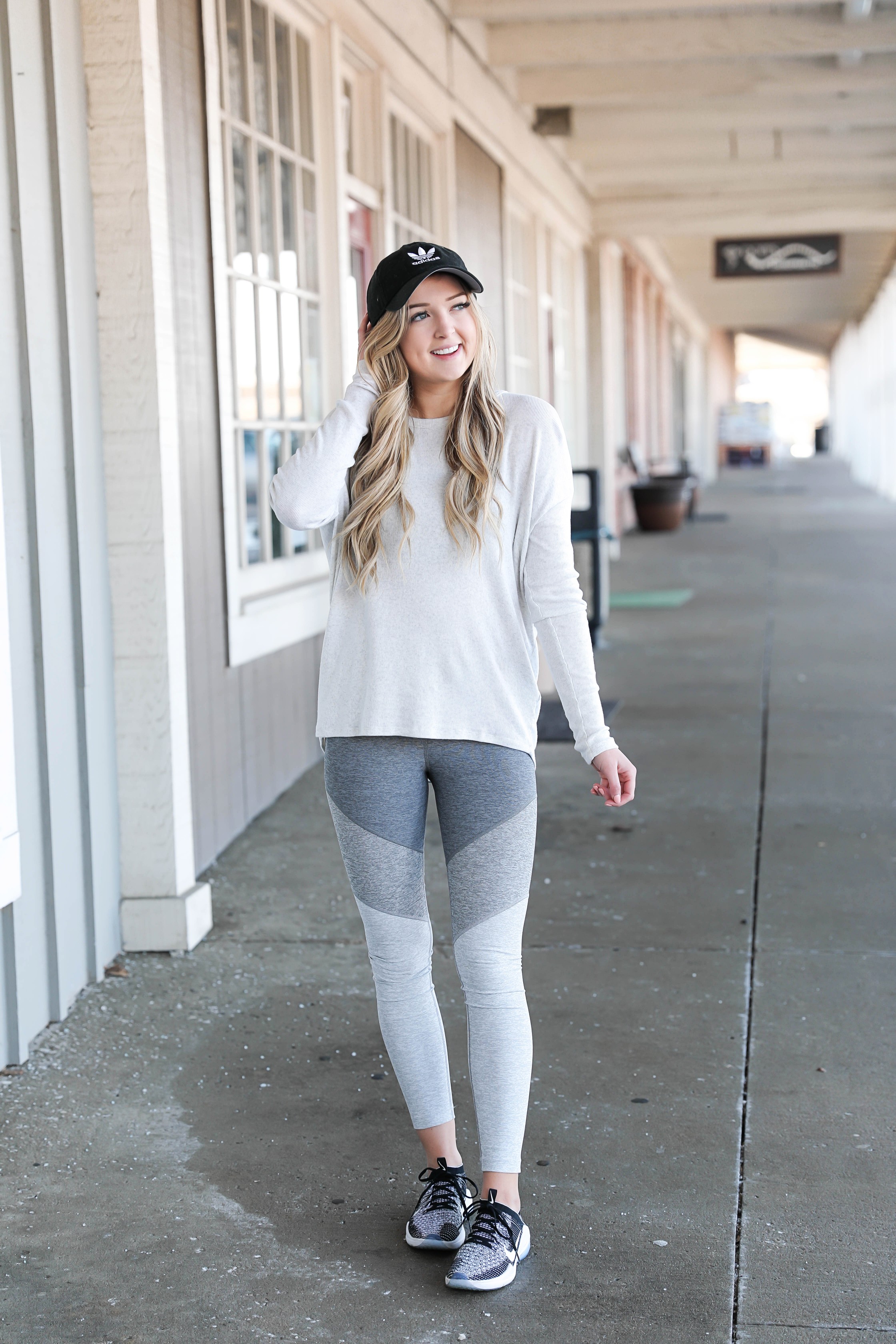 | Open Back Top (I am wearing a size x-small) | Color-block Leggings (comes in six colors, size up) | Nike Sneakers 

(TTS and comes in four colors

) | Zella Sports Bra ($39 I always size up on sports bras) | Adidas Hat ($24 and comes in three colors) |
I have been wearing this open back top non-stop! It's so cute with leggings, joggers, and can even be dressed up with jeans and a bralette! I threw on my Zella sports bra with the top, Zella is hands-down my FAVORITE workout company. Everything fits amazing and is super high quality. I own so many pairs of their high waisted black leggings! I just bought these leggings though and it's the first time I have ever worn this brand. I am pretty impressed! They come in a ton of colors, which I love because color-blocking is so in right now (so I obviously need to buy more)!
To finish off the look I am wearing my new sneakers and Adidas hat, perfect for any workout look! Are you a hat person at the gym? I go back in forth. Sometimes I like hiding my face, but it also makes me feel warmer when I am going hard haha! I linked a ton of cute workout clothing for you all below so you can have some fitness motivation! Keep in mind a lot of these items come in multiple colors or matching sets, so make sure to click on them for more!
Click on the items below to shop!
Happy Friday! I hope everyone has the best weekend!
xoxo,
Lauren Emily Lindmark
Copyright © 2019 dailydoseofcharm.com