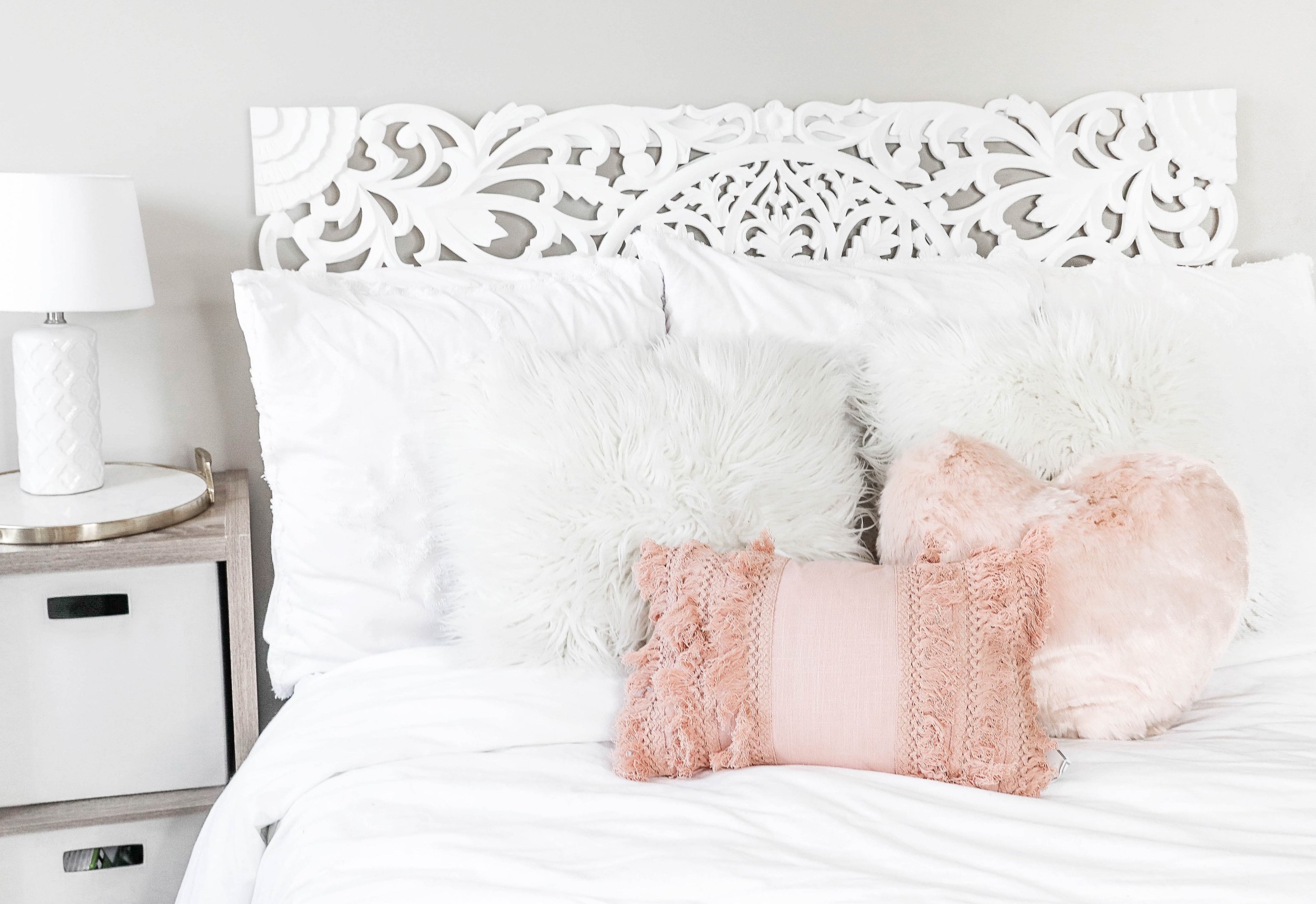 Valentine's Day Decor + Cute Outfit Ideas for the 14th!
Ugh it has been a day. I woke up early, ready to kick ass, shot a try-on-haul post, and ended up hating the photos. I went to my hair appointment at 11:45 a.m. and didn't get back until 5:30 p.m. so it was a LONG (unproductive) day to say the least. I started editing while at my appointment and could tell the photos just weren't going to work out, but there was nothing I could do at that point. I hate when content doesn't turn out, it's so frustrating putting so much time and work in and feeling like you wasted all of it.
I haven't missed a post yet this year though so I am not going to start now! I am going to post some of my decor photos that turned out okay plus a few V-Day outfit pieces I am loving right now! It's going to be sort of an informal, thrown together post since it isn't what I was planning… please bare with me.
So first of all, my decor. My whole room is pretty white, so I decided to just add a few little accents in to prepare for Valentine's Day!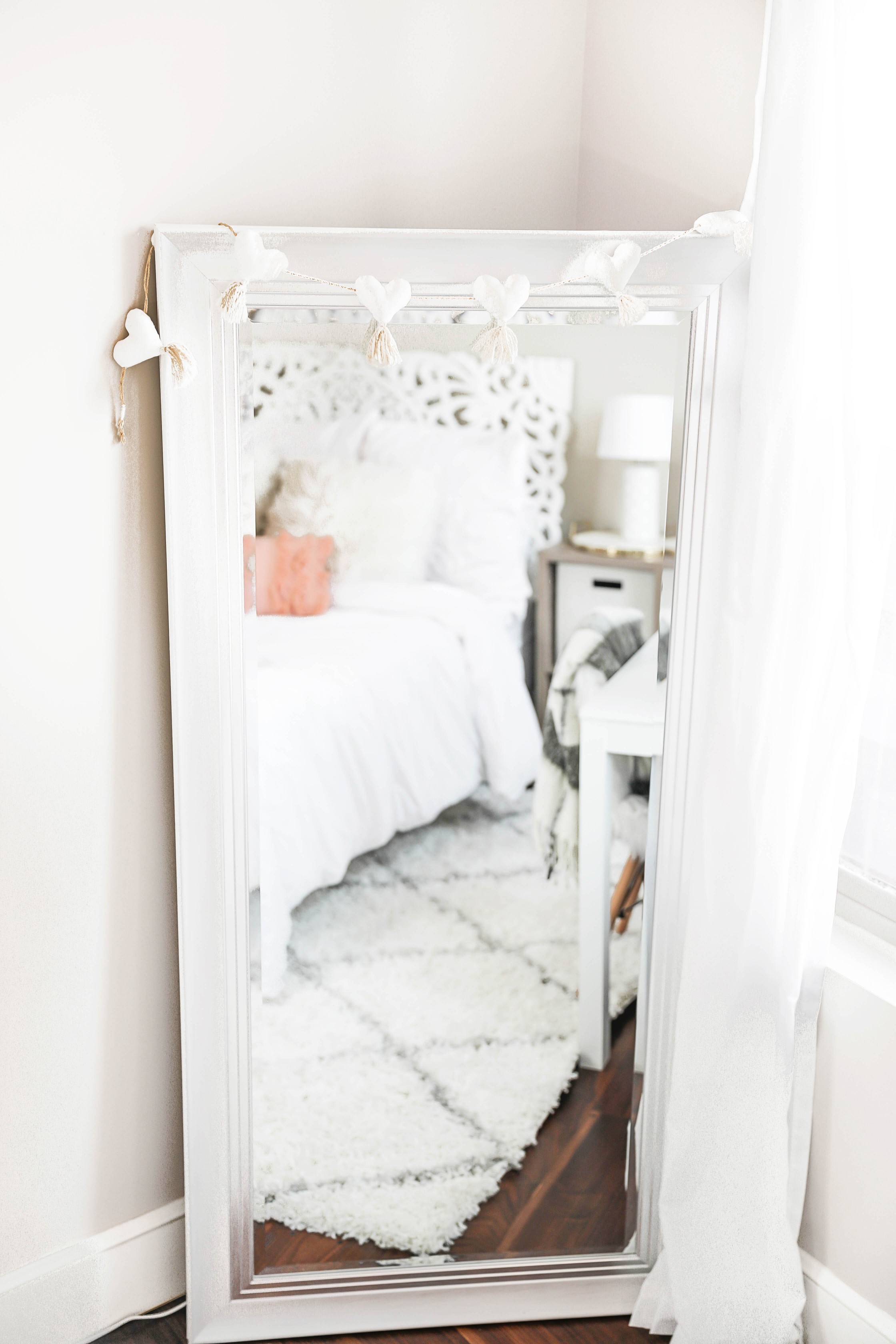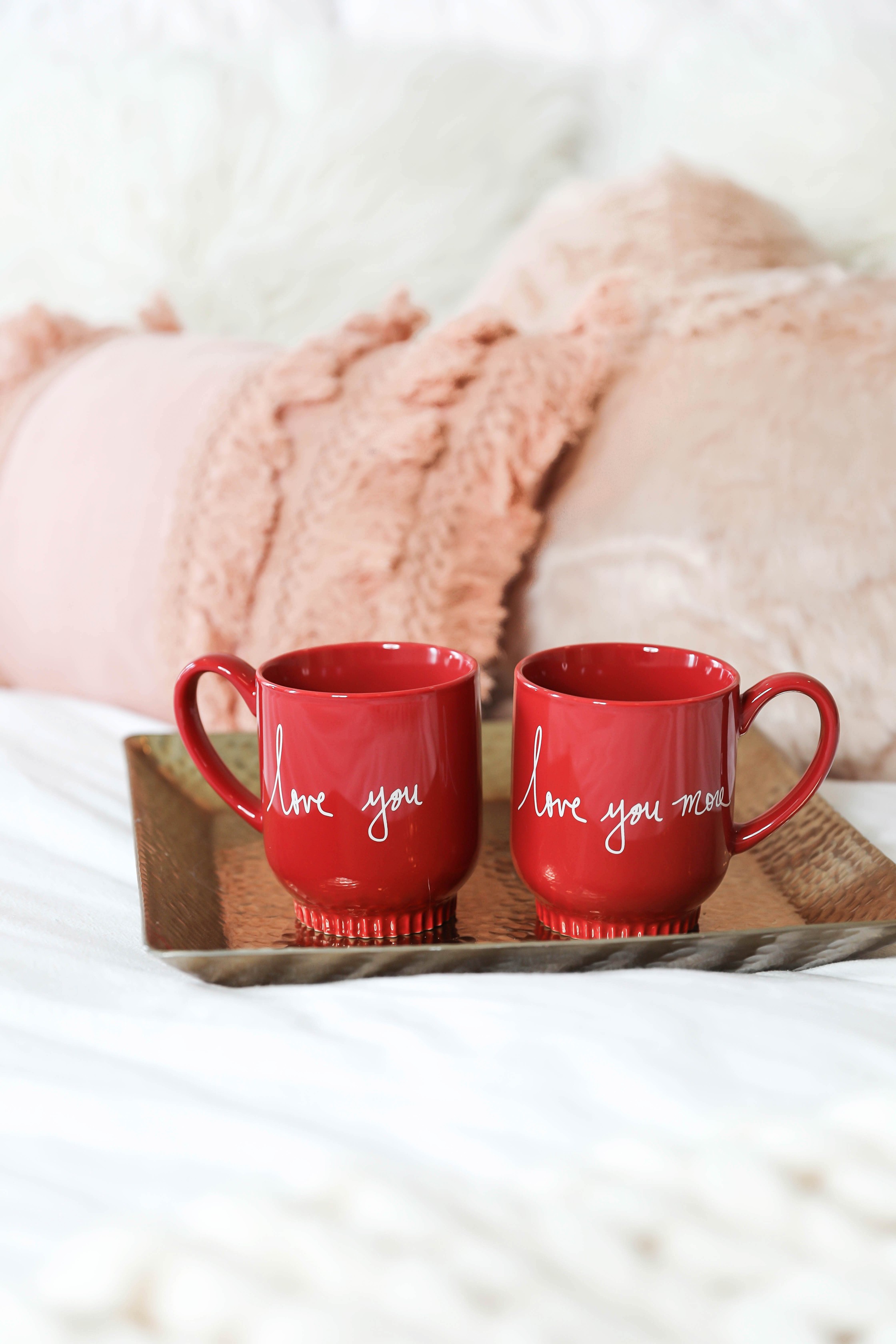 I found the cutest heart garland at Target and these adorable "I Love You" mugs for my bar cart! I also bought the two pink pillows on my bed! I am thinking this may be a little anti-climatic…because that is literally four things, but this is what we're working with people haha!
Shop My Decor + More!

As for outfit inspo, I have had such a hard time trying to find cute Valentine's Dresses this year. Anyone else? All of them I have come across either look SUPER short or sort of old-ladyish. However, I did find a few cute ones that I will link! This year it seems like everyone is going the comfy route and wearing a lot of heart sweaters so I will link plenty of those too! Shop below!
Casual

Going Out

xoxo,
Lauren Emily Lindmark
Copyright © 2019 dailydoseofcharm.com