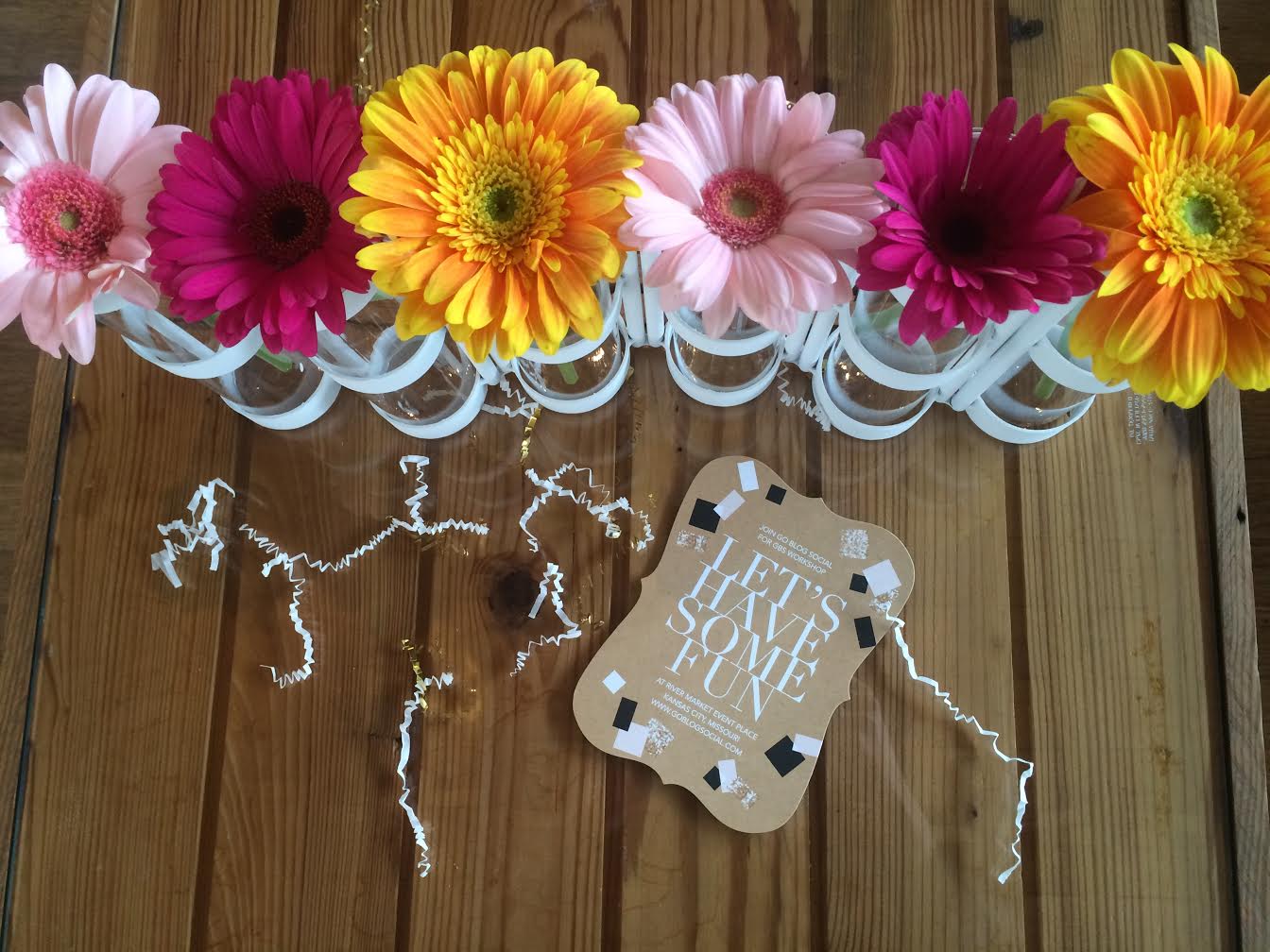 Daily [Dose of Charm] Blog: Go Blog Social Workshop 2/22/15
I may be a bit biased being an intern, however, Go Blog Social hands down has the best events! This Sunday, I had the opportunity to attend Go Blog Social's Febraury Workshop – and it was a blast! The Workshop was held at the Kansas City River Market Event Space. I had never been before and let me tell you, it was stunning!
The day was filled with inspiring women who got to mingle, network, and listen to our wonderful speakers – Tobe Reed, and the ladies from Ampersand Design Studio –  talk about their lives and experiences. There were also mini break-out sessions throughout the day that guests got to attend, including Ashley Scheuerman (The Blog Salon) who discussed her tips on blogging and how to make the look of your blog more appealing, Emily Reinhardt (The Object Enthusiast) who talked about Instagram, Ivy Savanah (Wake Up for Makeup) who spoke about the YouTube world, StyleEsque who gave her tips on Styling, Cassandra Castaneda who discussed Photography, and Jenny Singh who gave an inspirational session about ambition! There were so many wonderful ladies who attended and spoke at this event!
One of my favorite parts of the event, other than all the amazing people (and the food, of course, thanks to Pickleman's and Panera), was the decor! Leave it to the GBS ladies to take this whimsical space and make it even more chic. I loved what they did with this wall that they taped flowers on!
What an amazing day! Be sure to check out Go Blog Social and learn more about their upcoming events! Also, keep your eye out for my next blog post which features what I got in the GBS gift bag (Kendra Scott, Redken, Stemology, + more).
Have a fabulous day! xoxo
Copyright © 2015 dailydoseofcharm.com