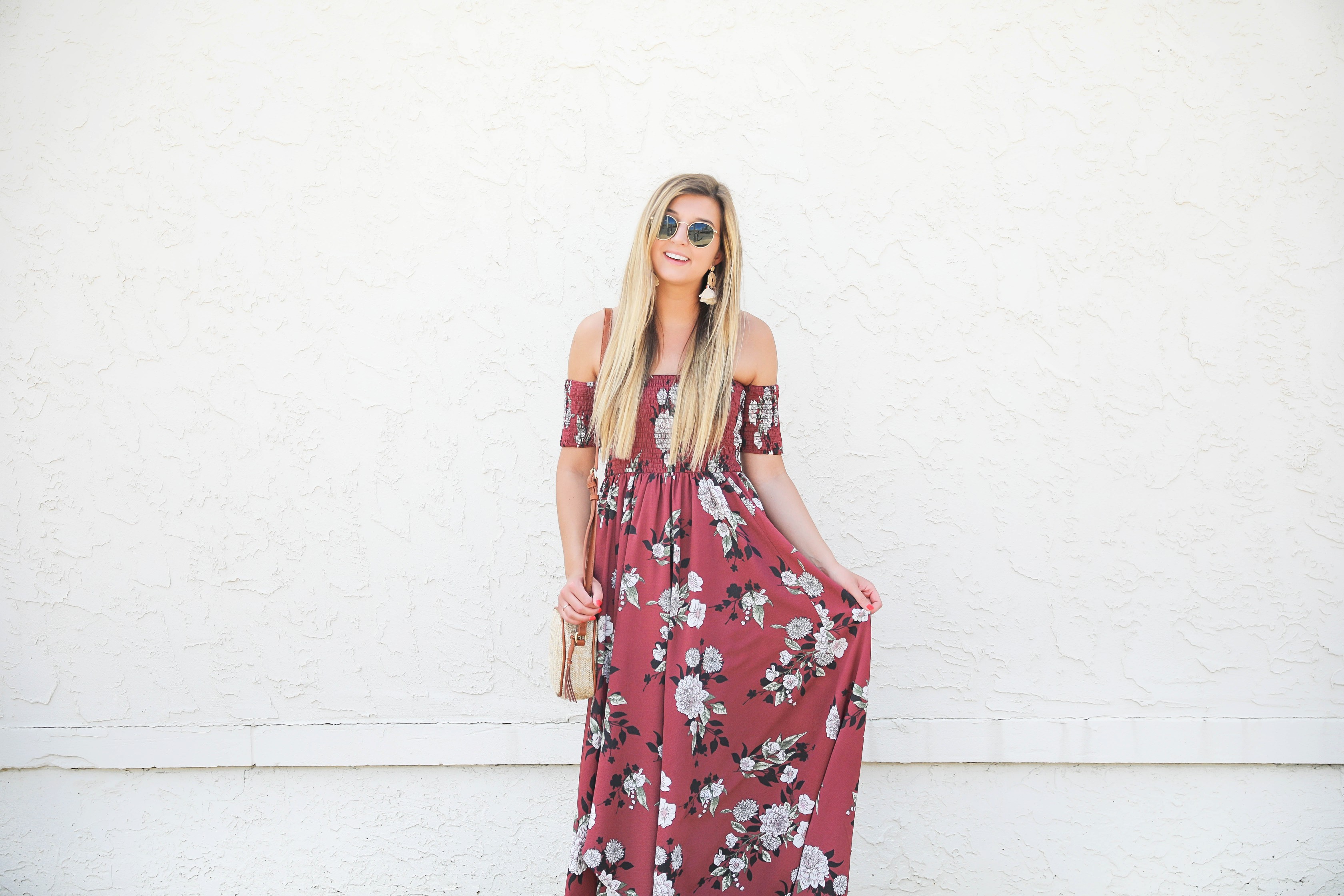 Darling, I'm a Nightmare Dressed Like a Daydream | OOTD
I have been on a total Taylor Swift kick lately – I just love her music! In fact, I would be listening to her right now, but I am sitting in my backyard typing this and my dad is out here on the phone. Wish I could tell him to go somewhere else so I can jam (haha jk)! I am trying to get a lot of work done today though (it's Wednesday when I am typing this) because tomorrow when you are reading this I am helping my cousin move into his new apartment then we are all going to a country concert with some friends! I am so excited! My cousin lived in Saint Louis his whole life then moved to D.C. for college and stayed after for work. I am so glad he decided to move to Kansas City – I love having family around!
Speaking of KC, I shot this look downtown the other day and I am just in love with this summer dress! Dresses are my favorite thing in the spring/summer. I wear them whenever I can, and maxi dresses are some of my favorites because they just feel so effortless! I paired it with with Tory Burch Millers which are probably my most-worn shoes this time of year. They are so easy to slip on! I also just got this crossbody after seeing it all over Instagram – I finally couldn't resist!
I stole my little sister's sunglasses for this post and she had no idea so shout out to her haha! Isn't that what having sisters are for?! I've said this before on my blog, but one of the reasons I am able to post so many outfits is because I have a mom and two sisters who are all the same size. We all share everything (except shoes because they are all a size 8 and I am a 7…)! My older sister just left for Argentina and her closet is up for grabs for a month haha!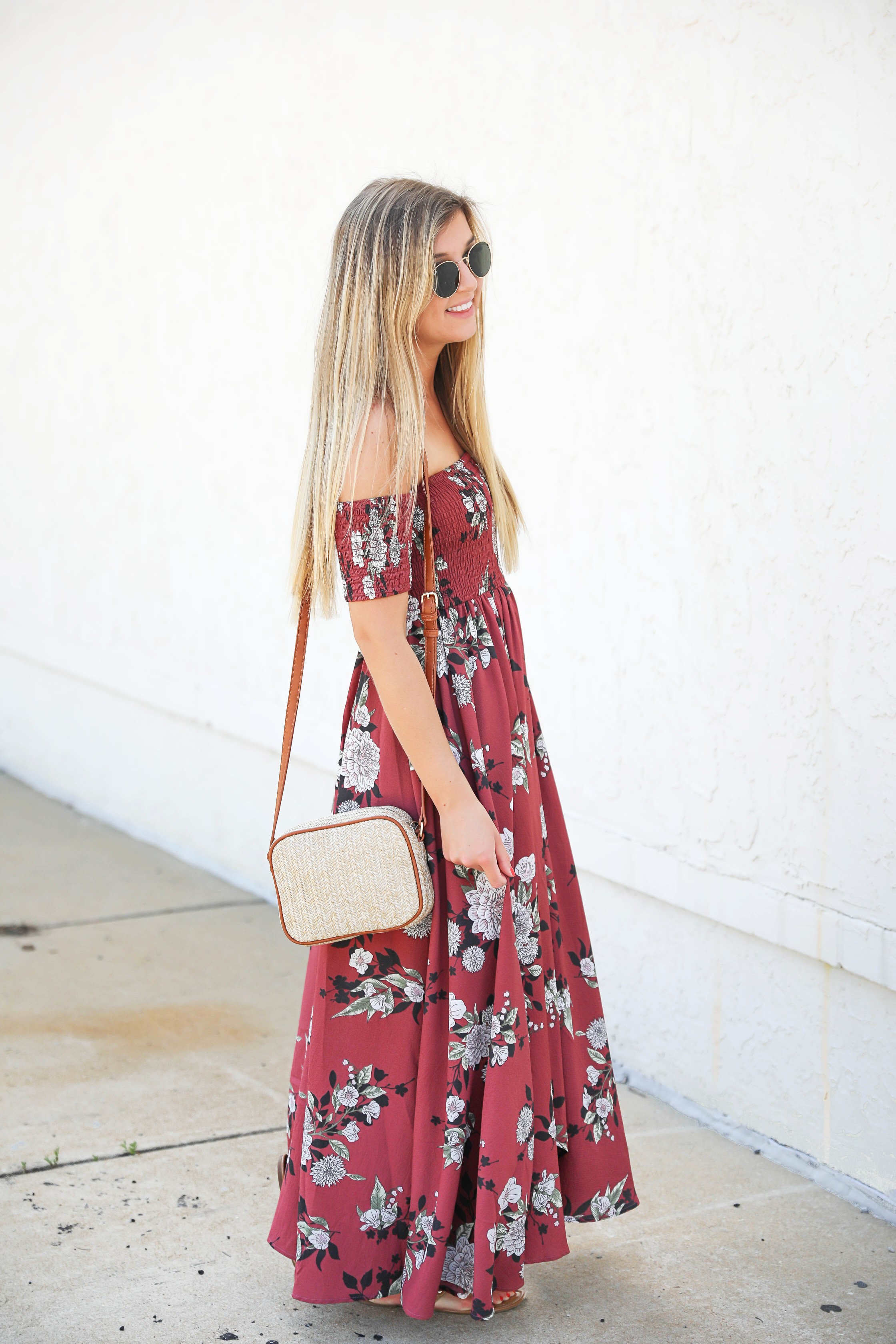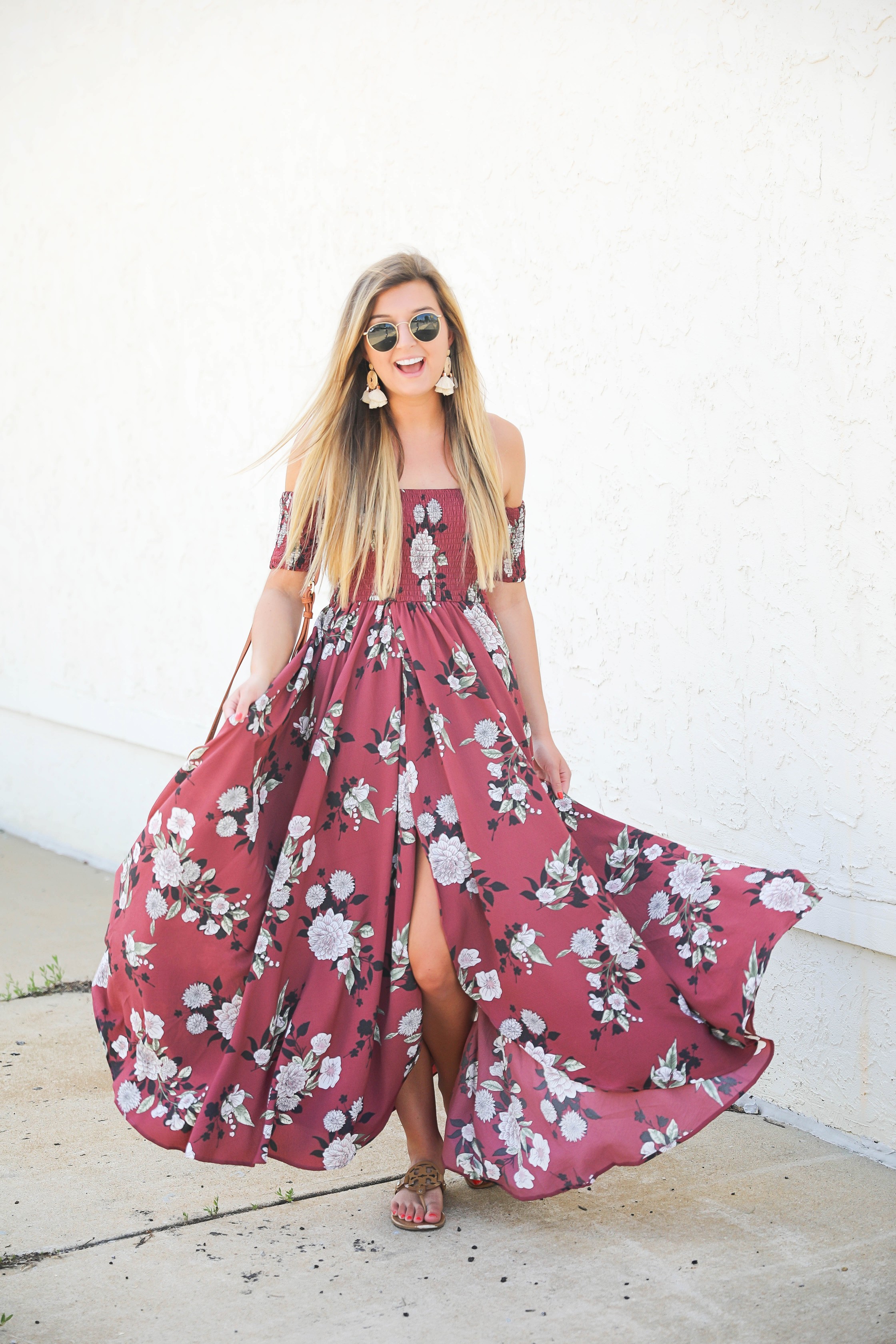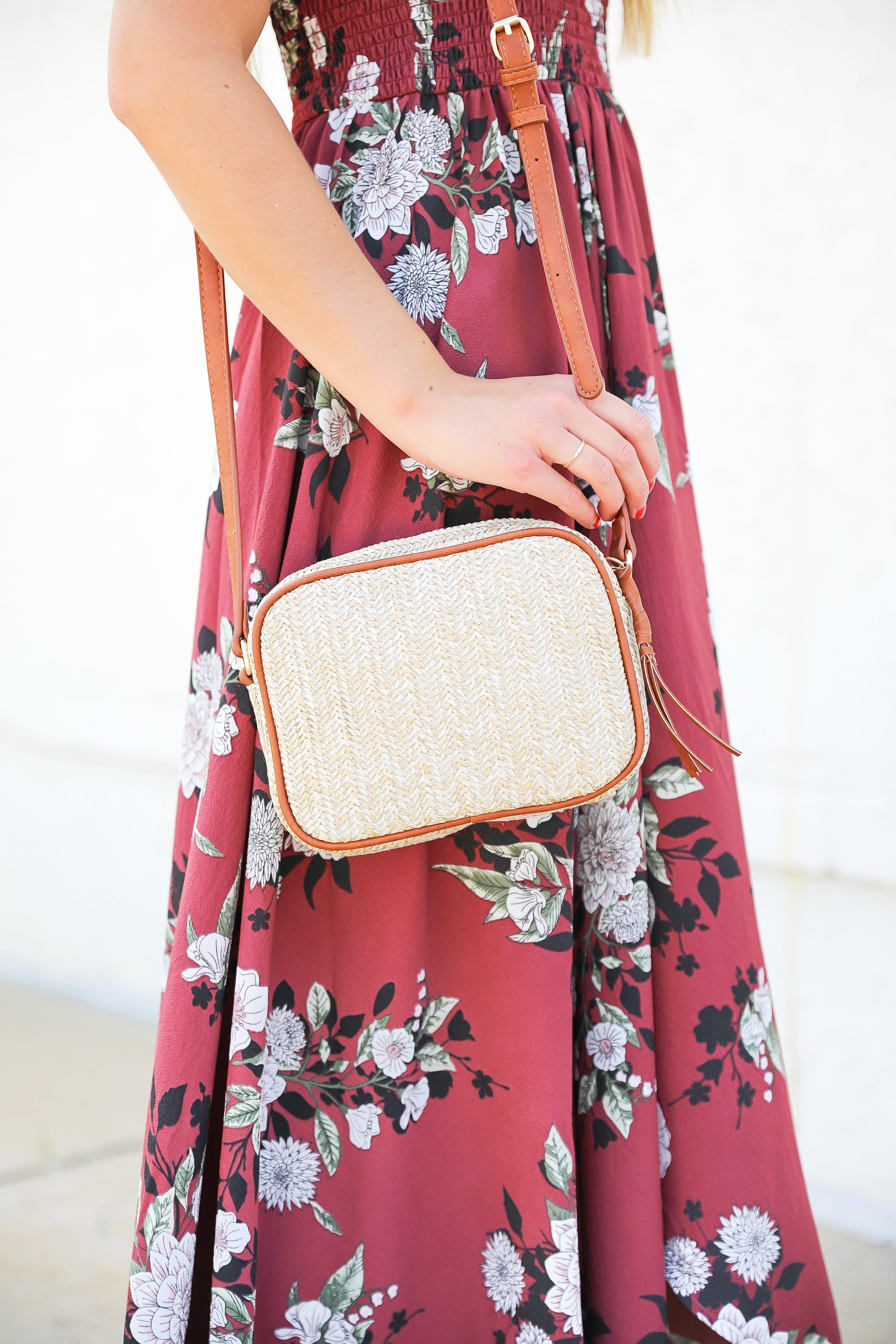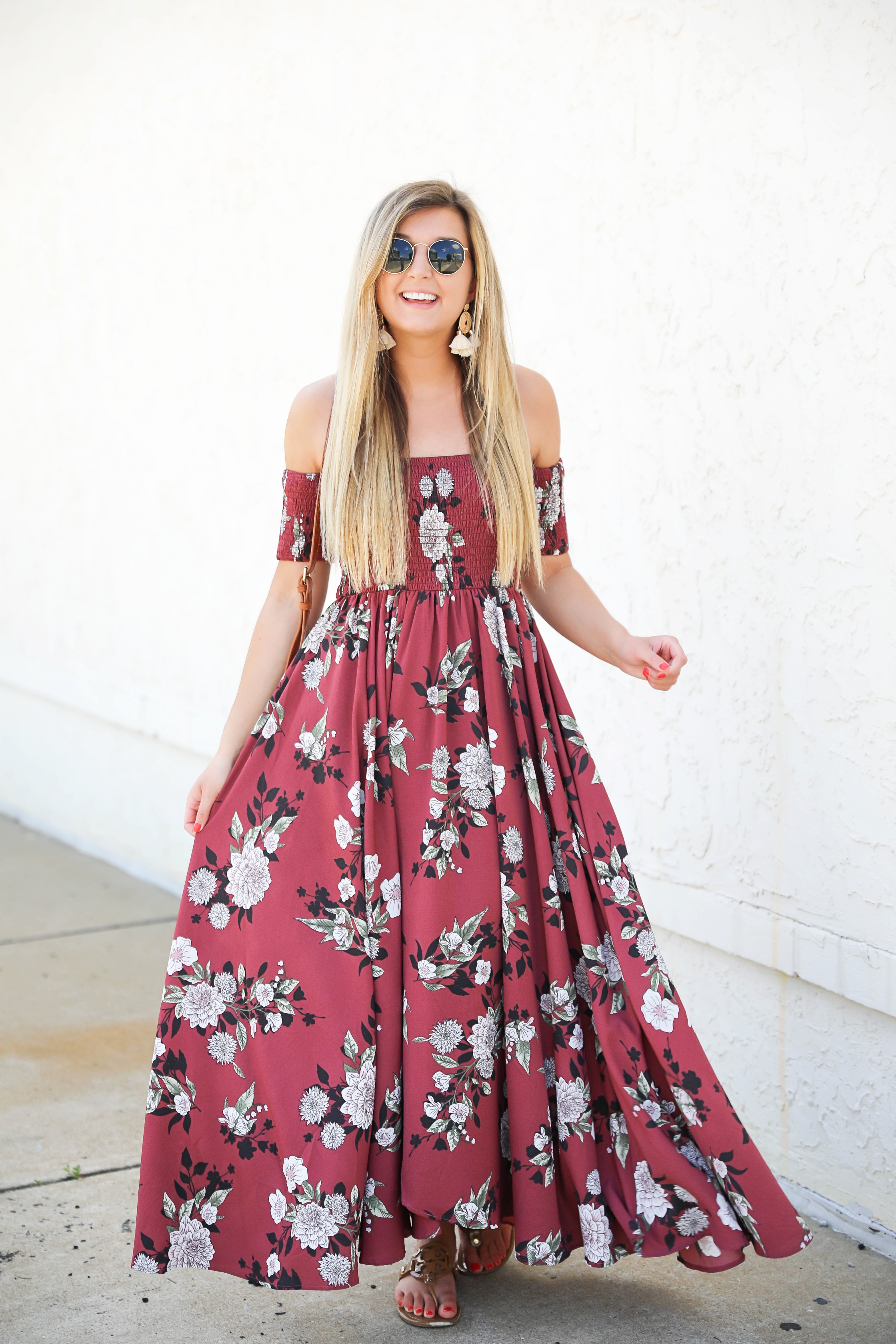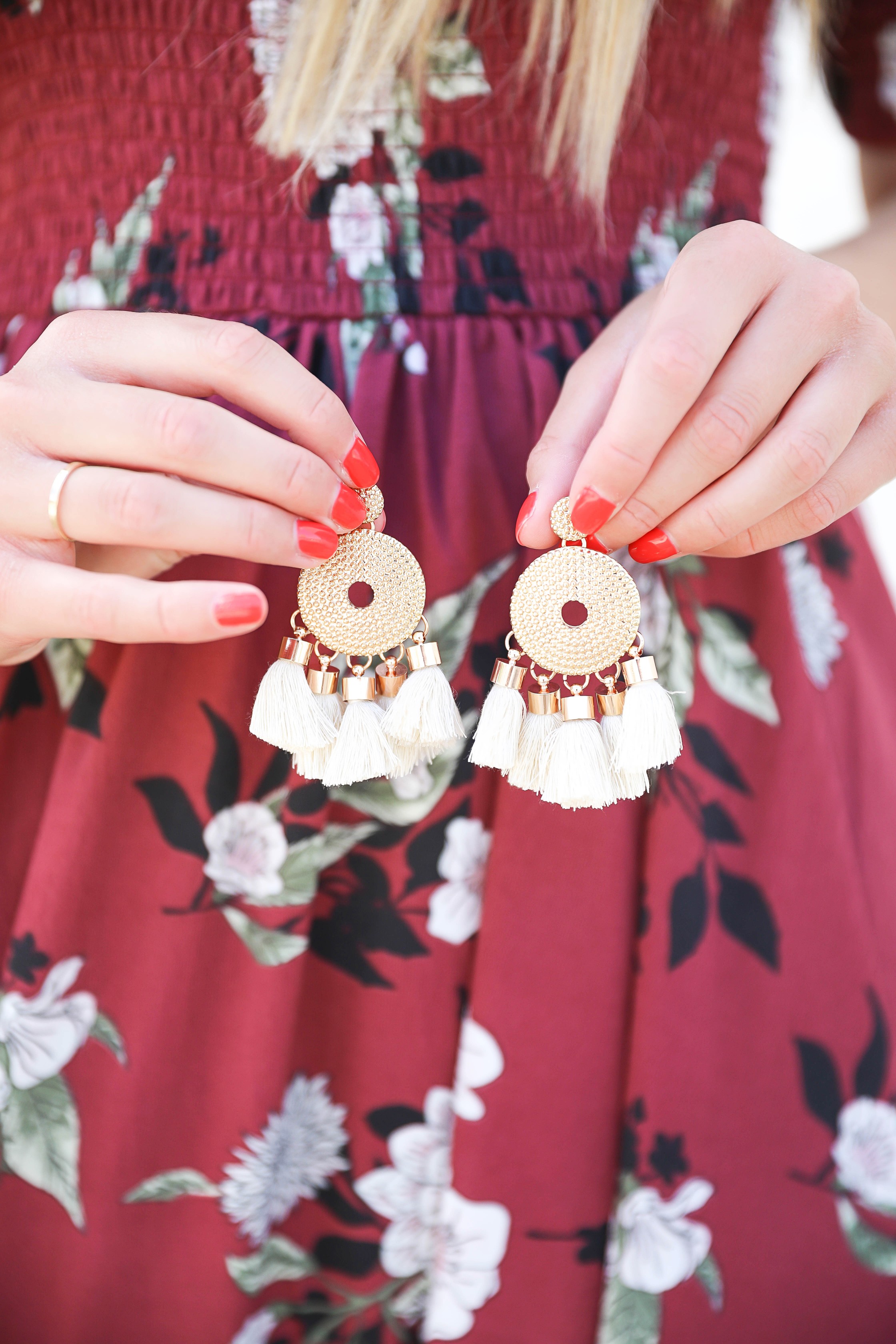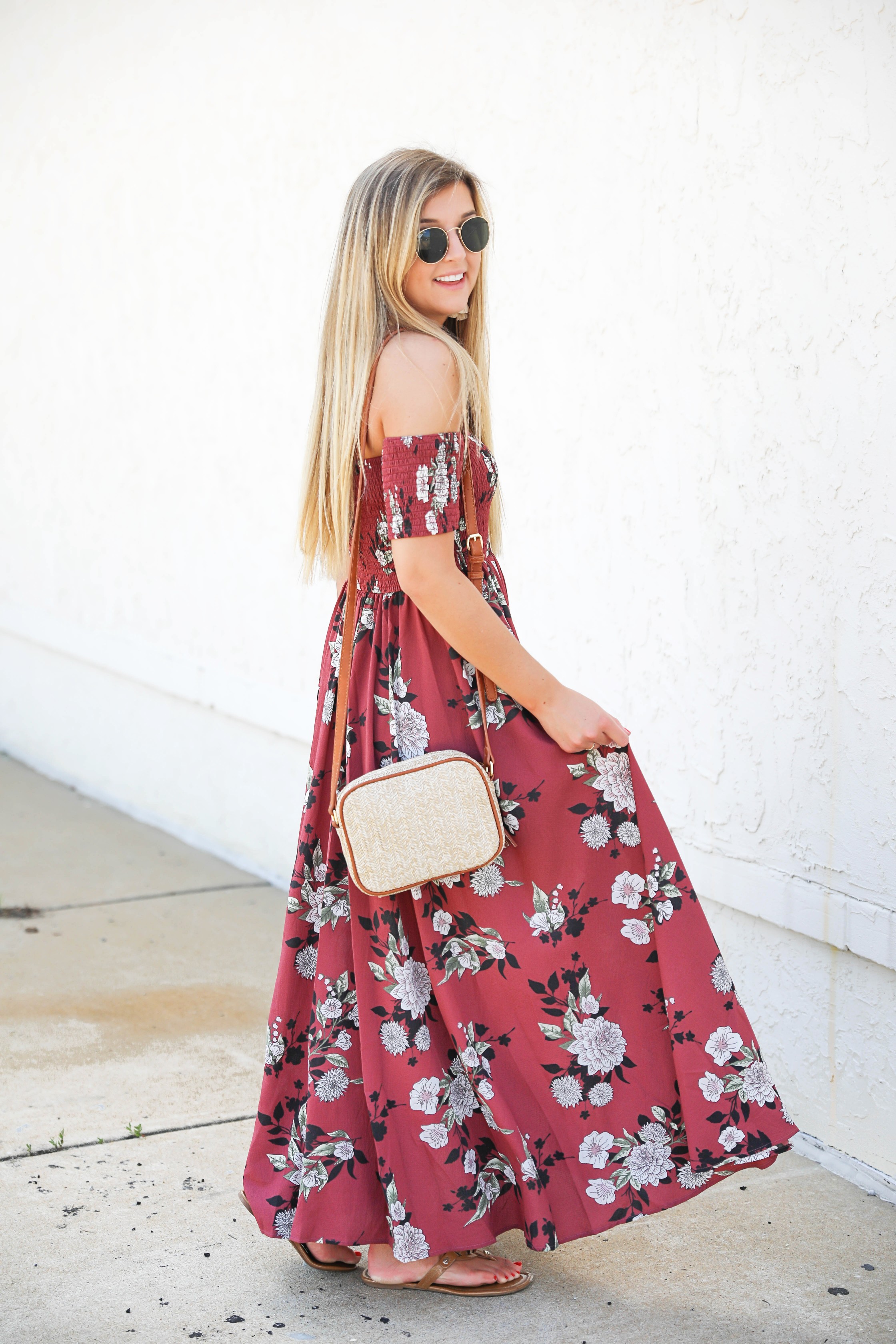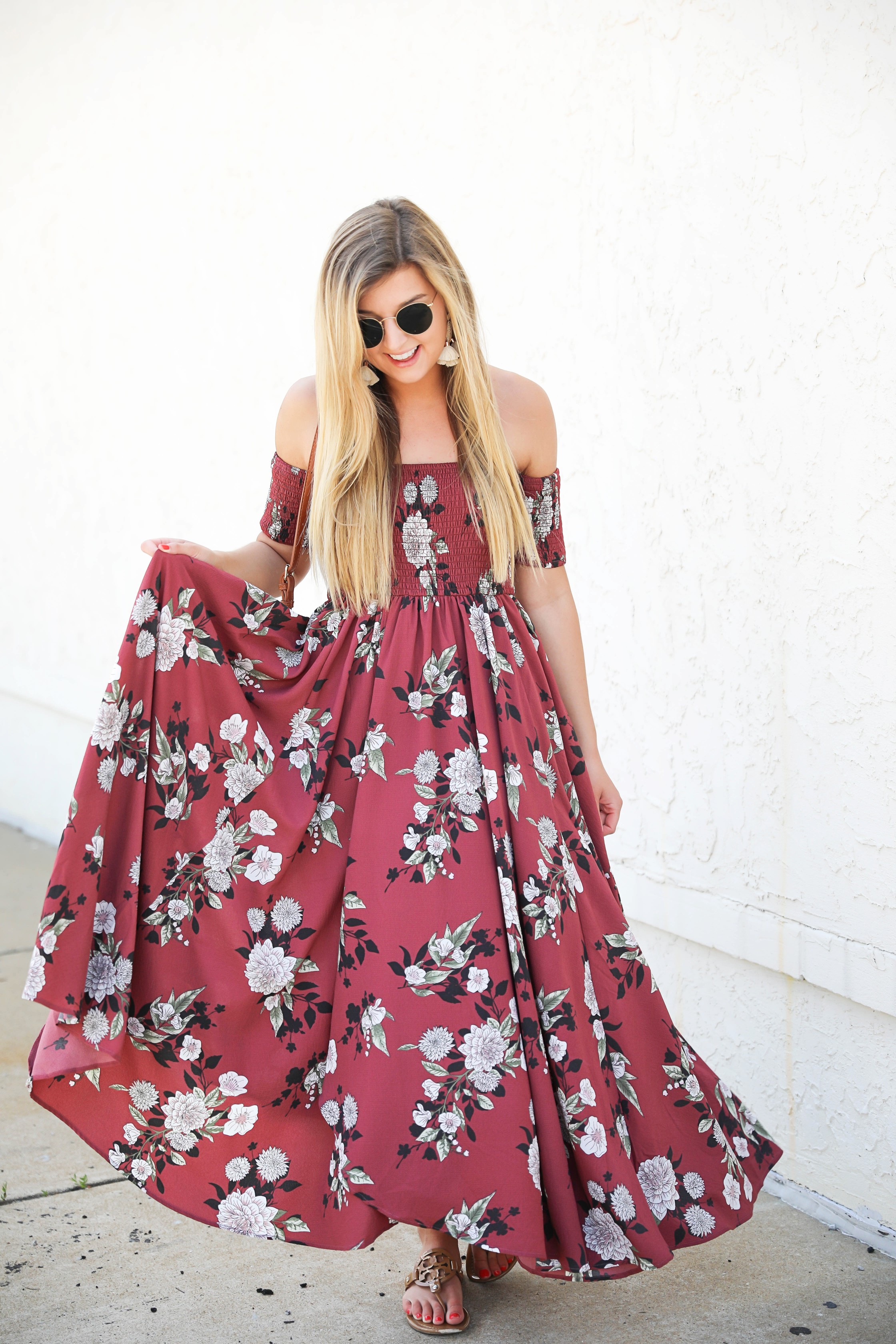 I got back from the lake Monday and I am heading back Friday – I cannot wait! While I was packing for last weekend though I realized how many of my swimsuits don't fit me anymore (or that I have somehow lost – does that happen to anyone else in the winter?! Where did my clothes go? I want to do another swimsuit roundup soon when I finally get around to shopping for more – anyone interested? Let me know!
xoxo,
Lauren Emily Lindmark
Copyright © 2018 dailydoseofcharm.com