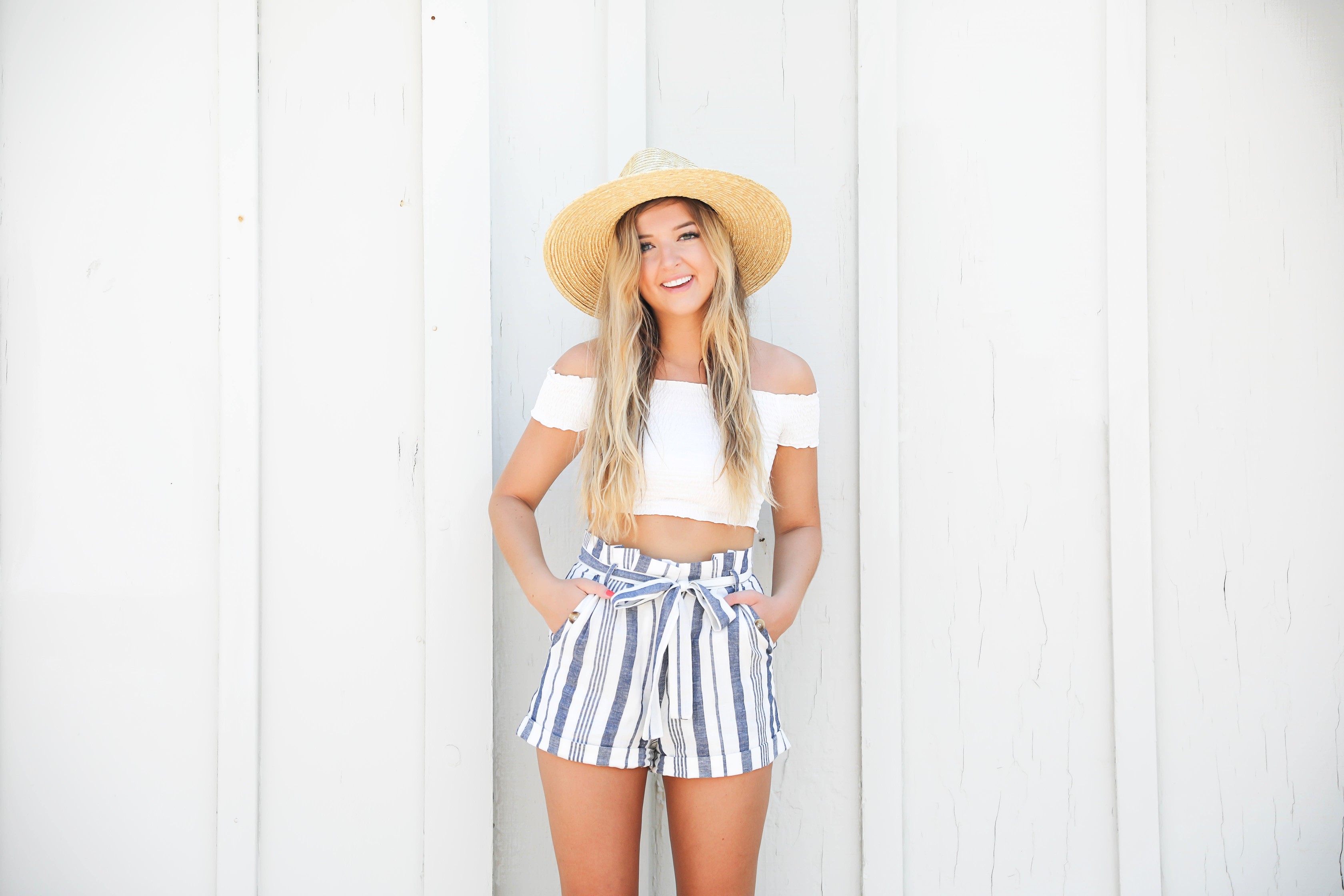 365 Days of Counting My Calories | My Story of Struggling with Body Image and Finding my Fitness Path of Being Healthy & Losing Weight + OOTD
Before we get into this post I want to get the outfit portion out of the way. That makes it sound like I am trying to brush it off, but I LOVE this outfit! I recently bought these shorts and I have been wearing them non-stop. I always get so many compliments! I even showed a bit of the shorts in my Instagram story yesterday and I had so many messages about them! I wore them the other night when I met some of my boyfriend's family with a white tank – so they can definitely be dressed modestly too!
I love the tie around the waist because it is really flattering. High waisted shorts are my favorite and now that I have these I have been scouring the internet for more like them! Get ready to see more in the coming weeks! I paired them with my favorite wide-brim hat and Marc Fisher wedges. Such a perfect summer look!
Keep scrolling for outfit links then to read about my weight loss and health journey!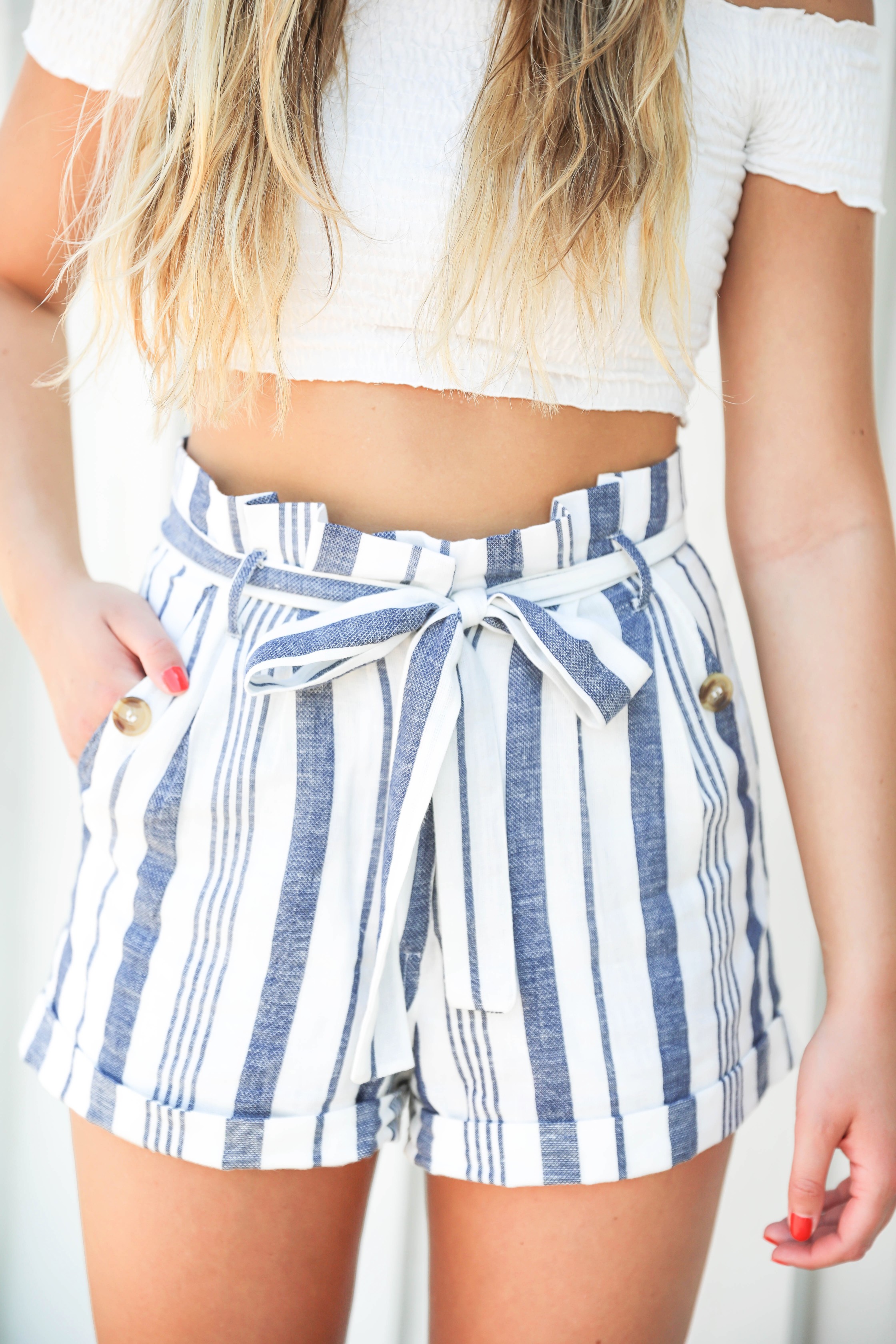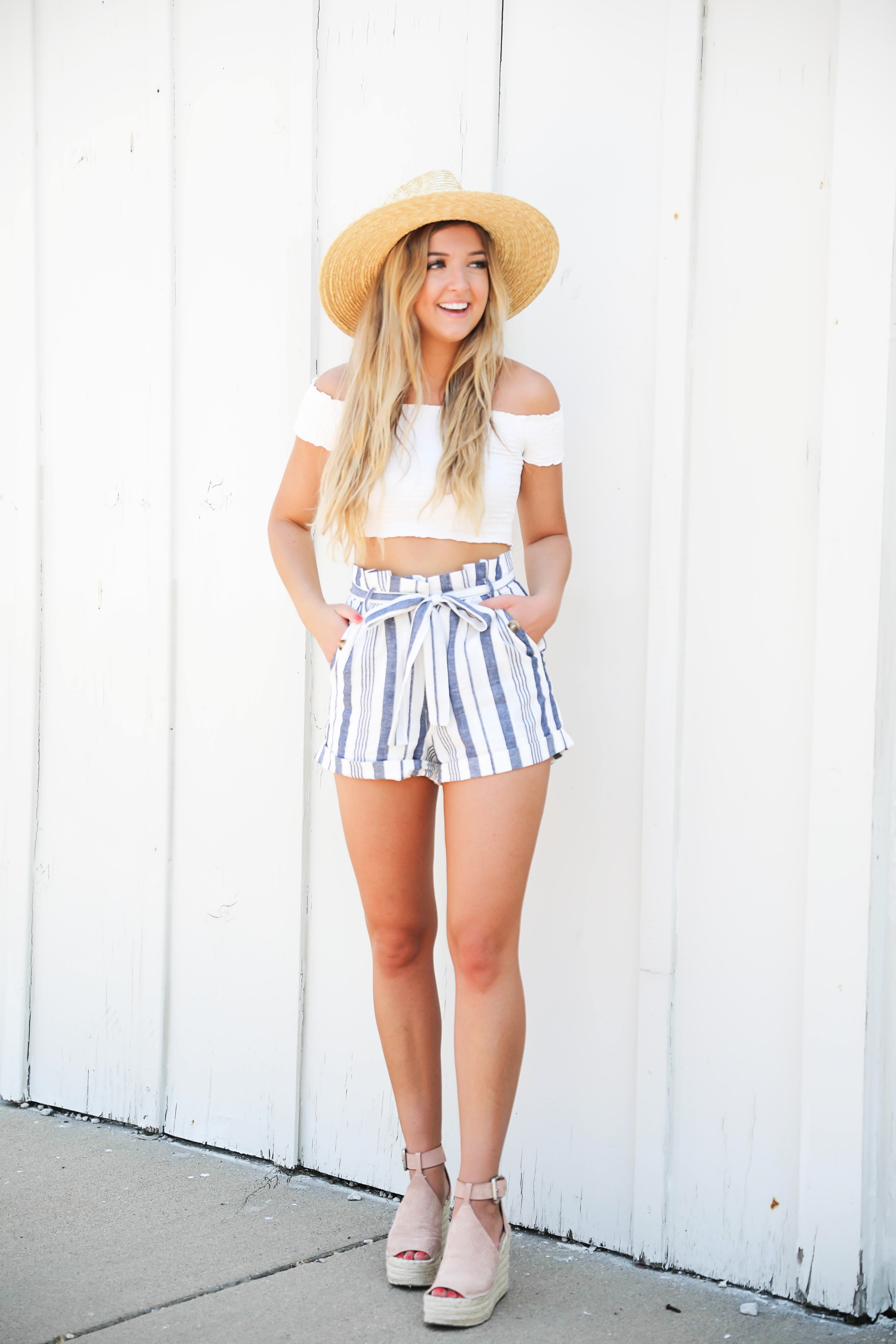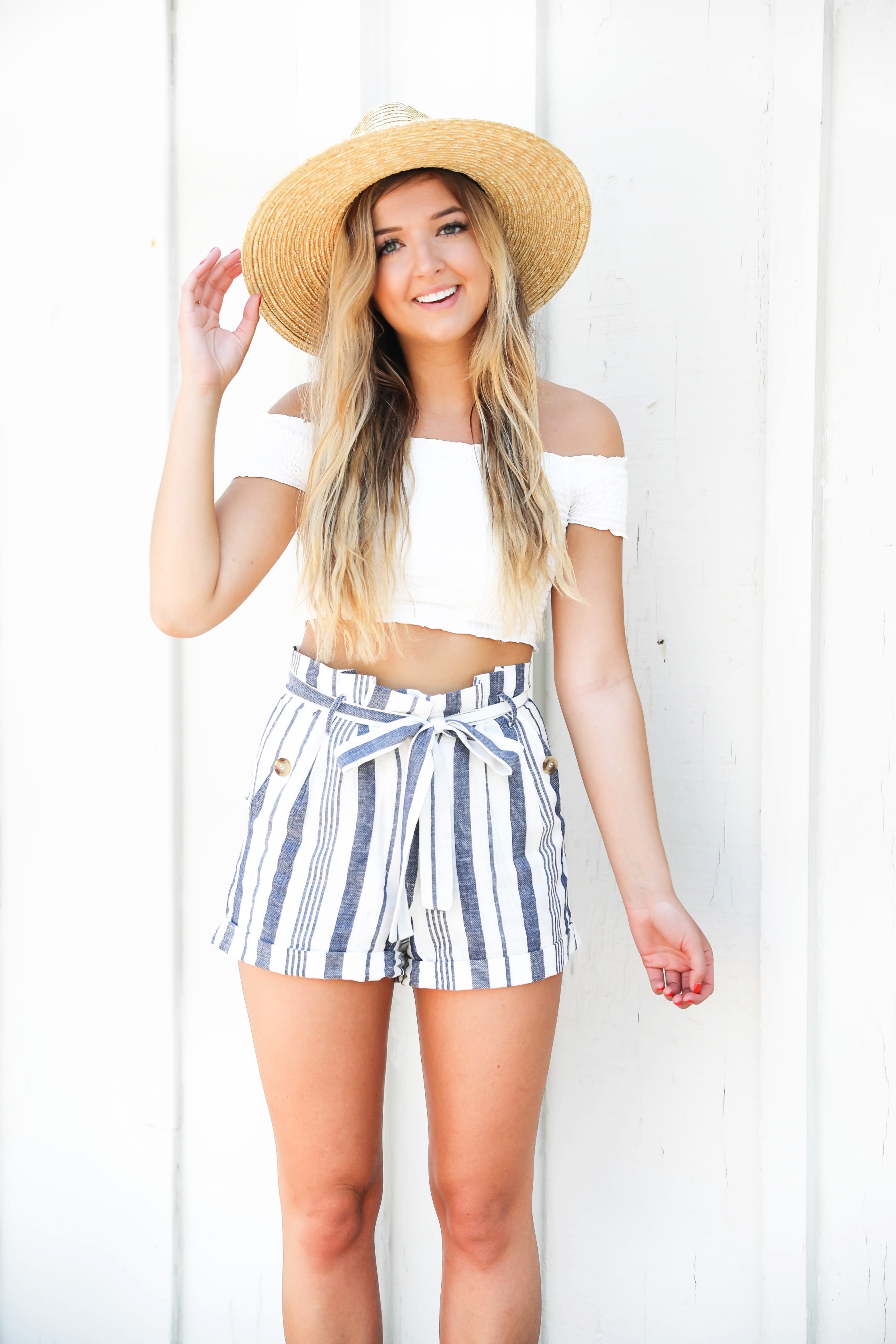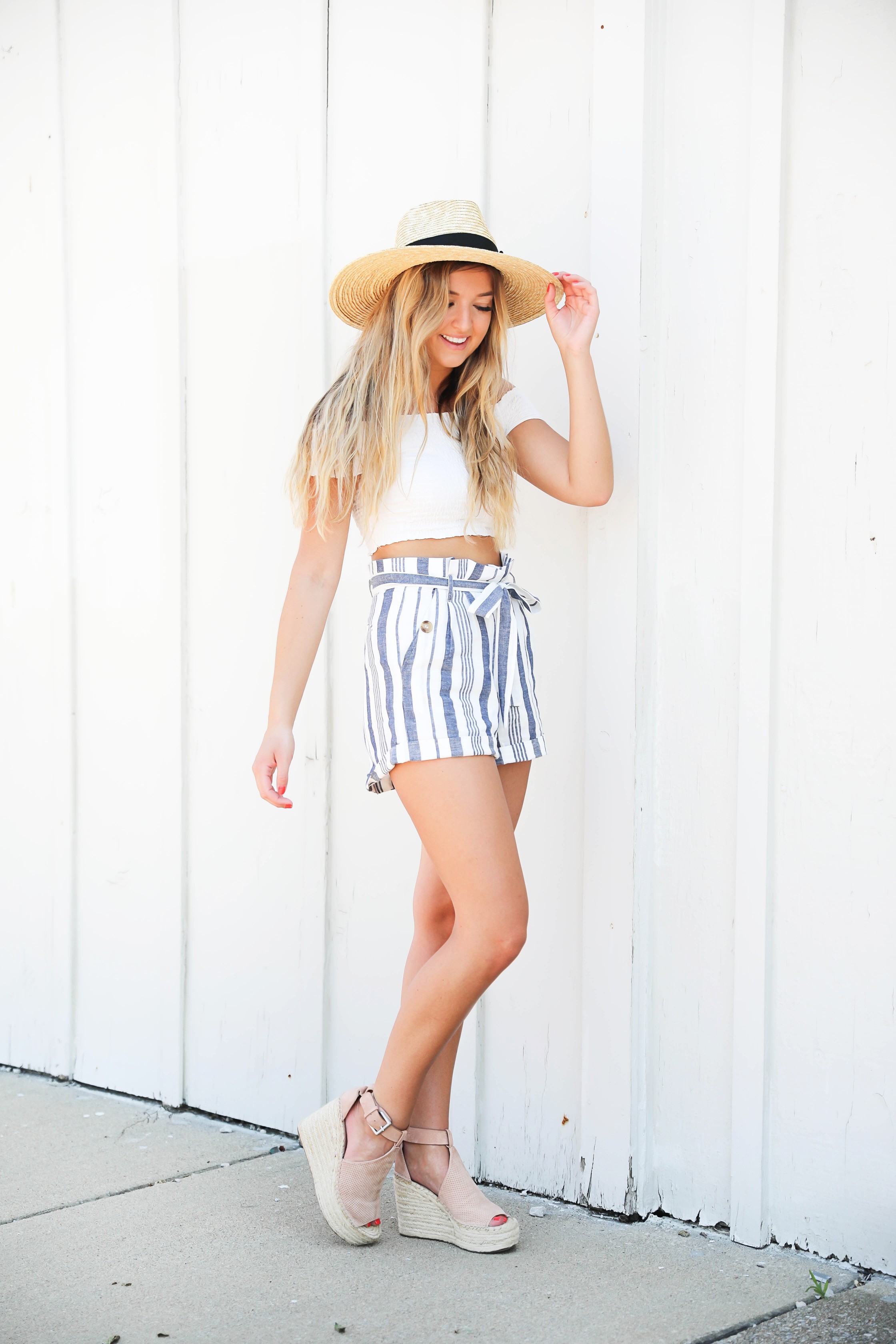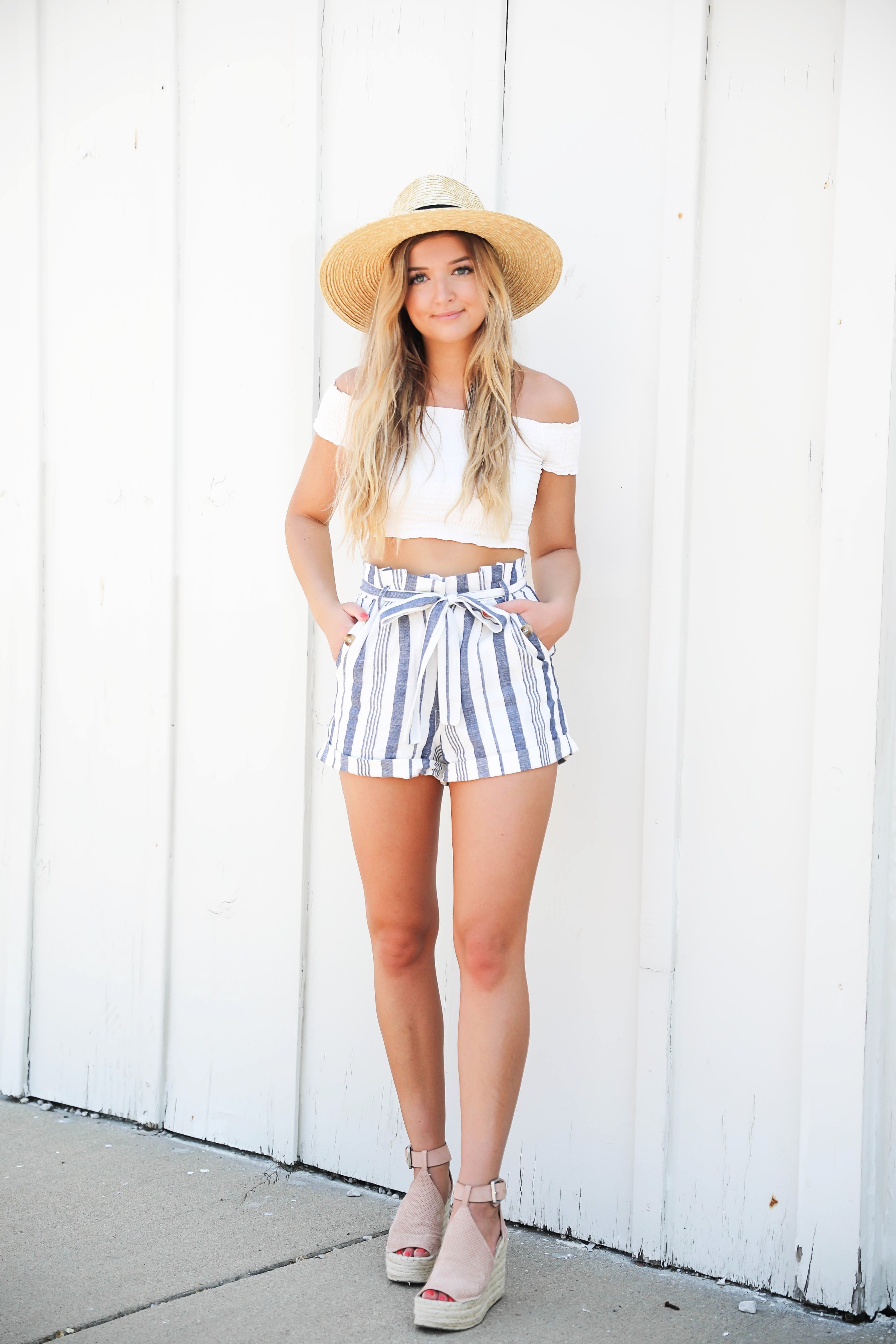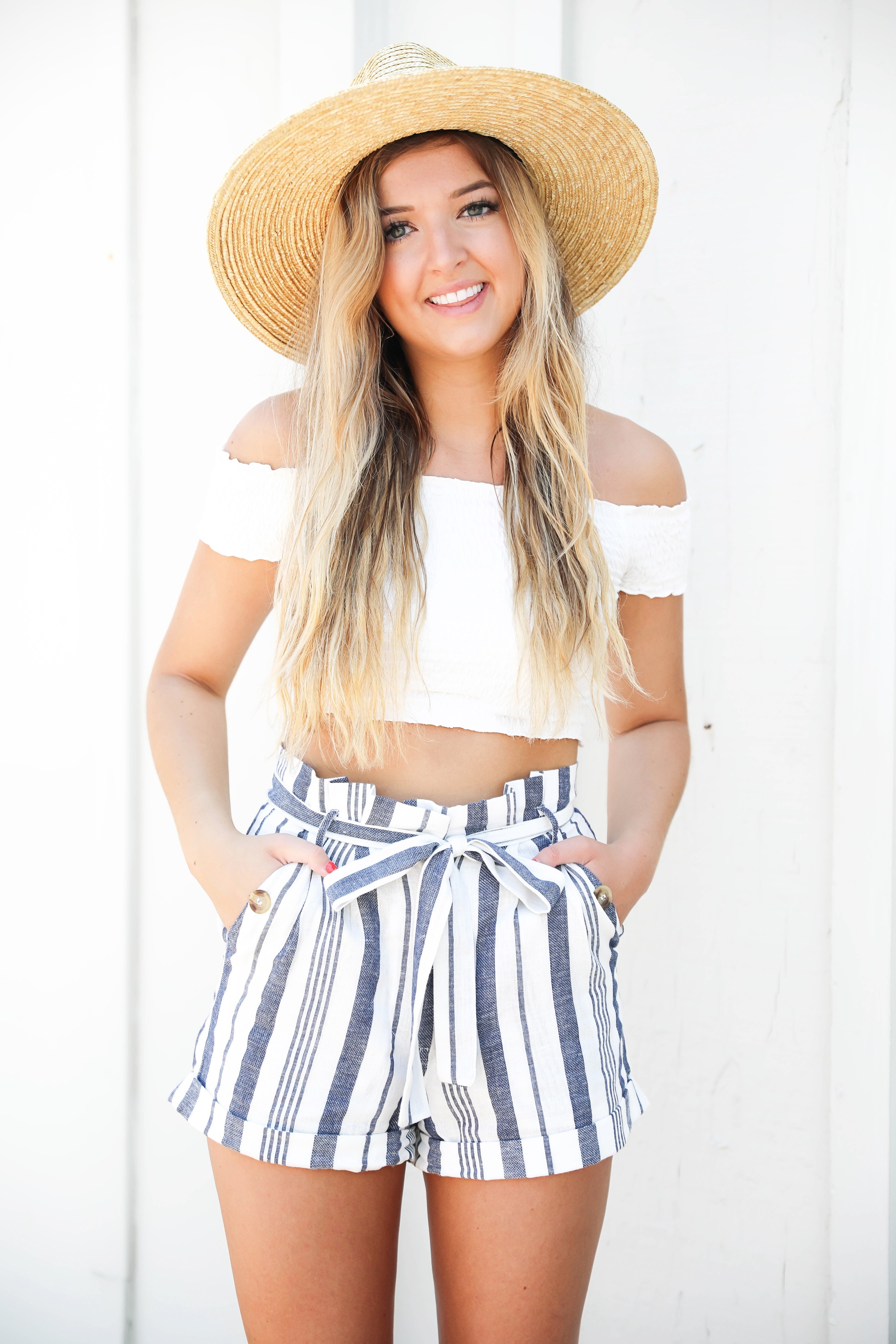 ---
My Fitness Journey
Now that we've talked about this outfit, let's talk about what this post is all about. Today, May 30th, marks exactly 365 days of counting my calories. That is one year of consciously thinking about my health and logging what I put in my body into an app. I honestly can't believe it has been a year! I have not skipped a single day (although there were days here and there where I didn't fully log – I am only human)! Before I get into the personal part of this post, I want to share with you all the app I am using (not sponsored). I have been using My Fitness Pal on and off since high school. I would always use it when I went on health kicks throughout HS and into college, but give up after a month or less. The app is really easy to use, they have all the calories of major restaurant items and anything you buy from the store you can scan on your phone and it calculates everything for you. It also track all my workouts, I just love it! So let me tell you why this time I have stuck with it…
A year ago I weighed the most I have ever weighed in my life. I was unhappy, unhealthy, and hated how I looked. I don't want to talk about specific numbers, because honestly it still makes me self-conscious to talk about, but I also don't want anyone else to use me as a comparison. The weight I was at may not have been that much for someone with a different body type – for example, someone weights x amount of lbs could look totally different from someone else that weighs that much based on height, muscle, body type etc. If you want to see what I looked like you can go back through the archives of my blog…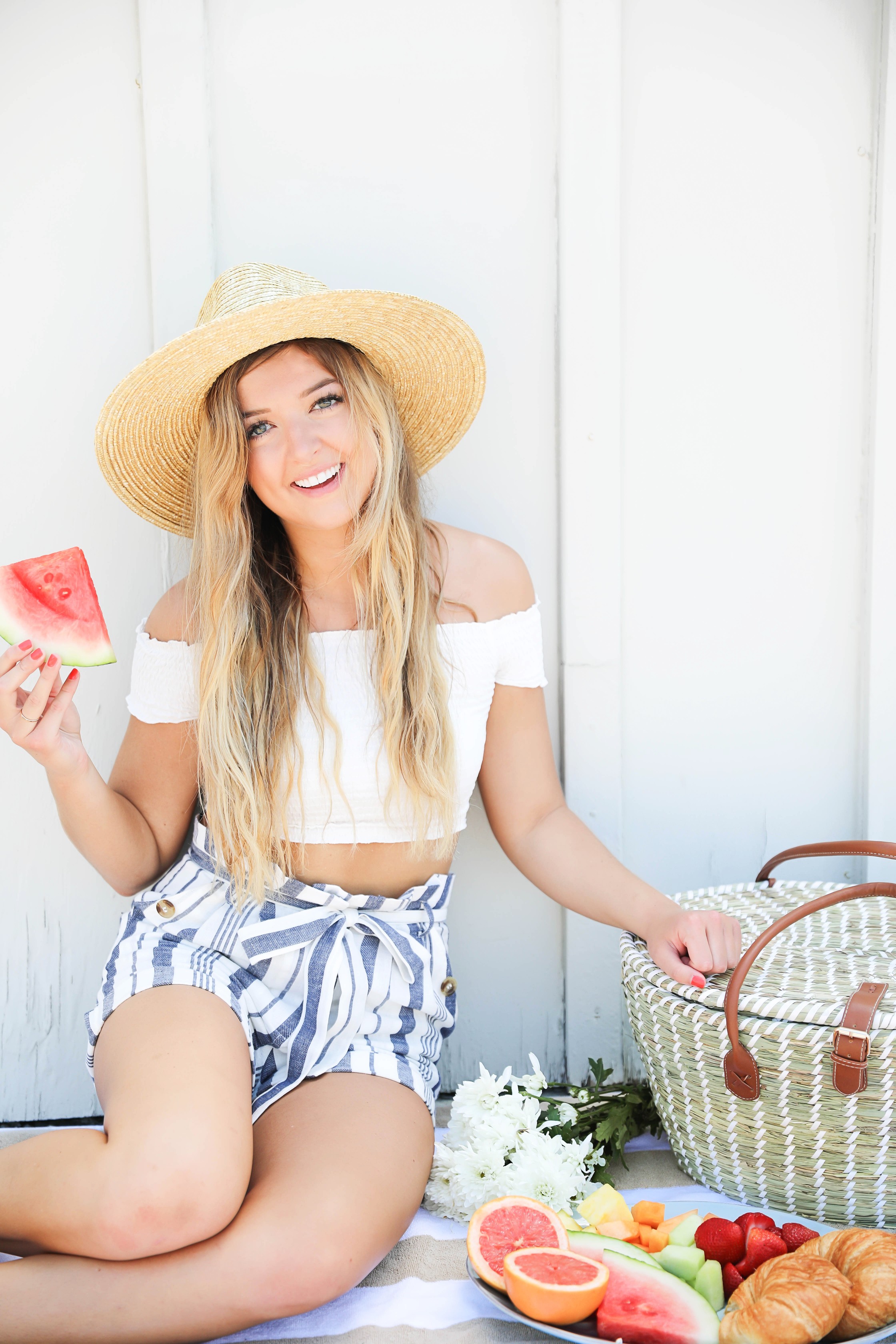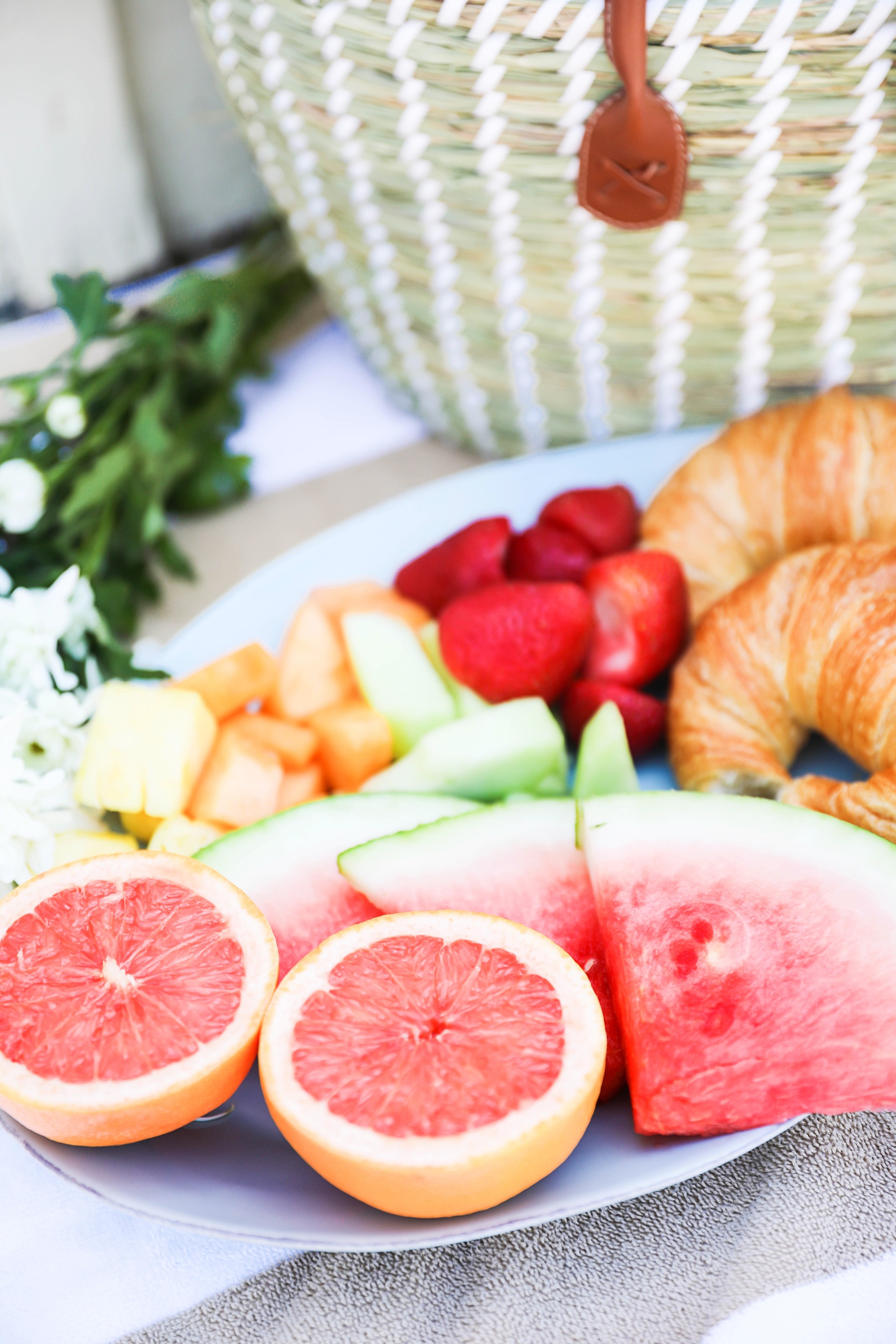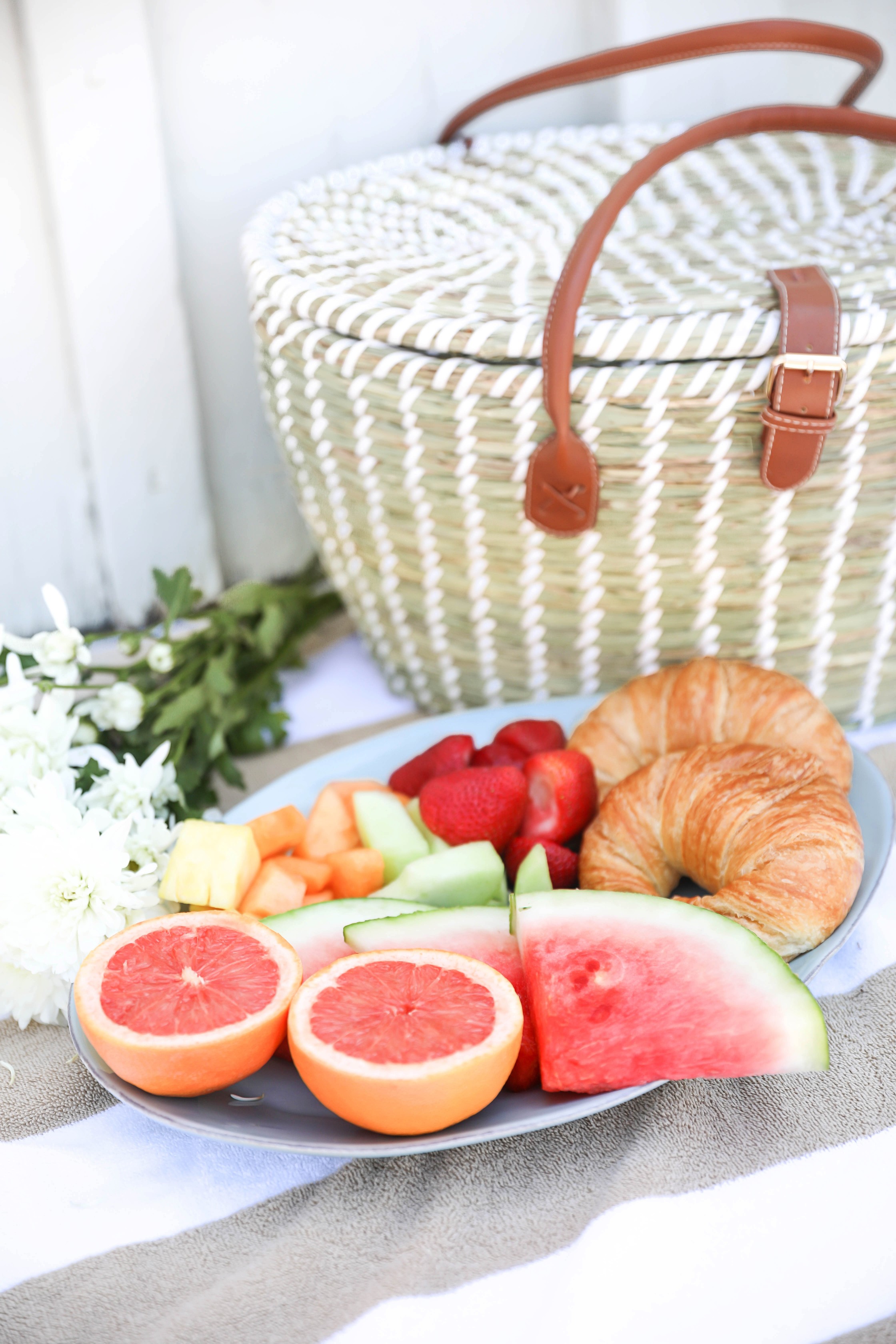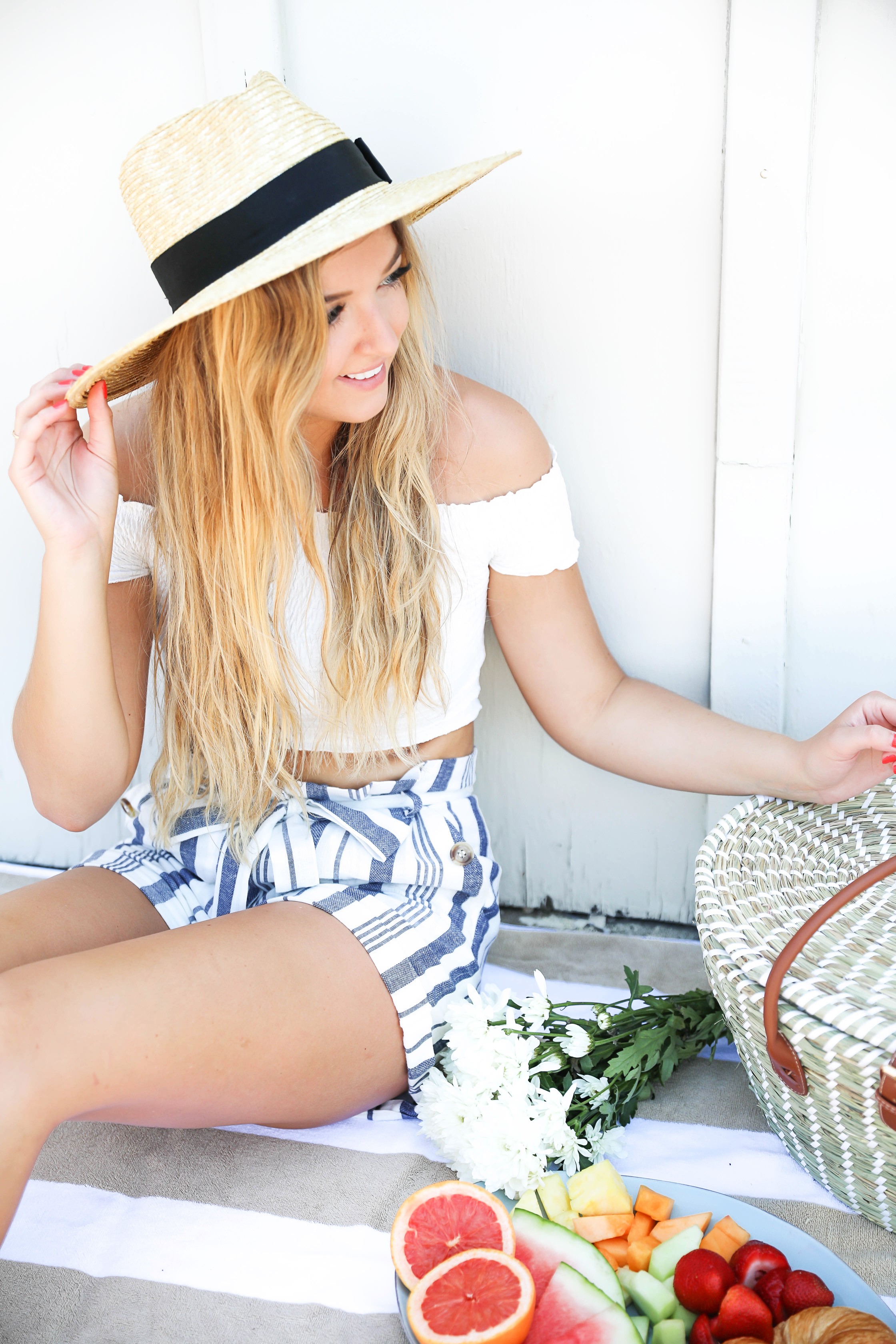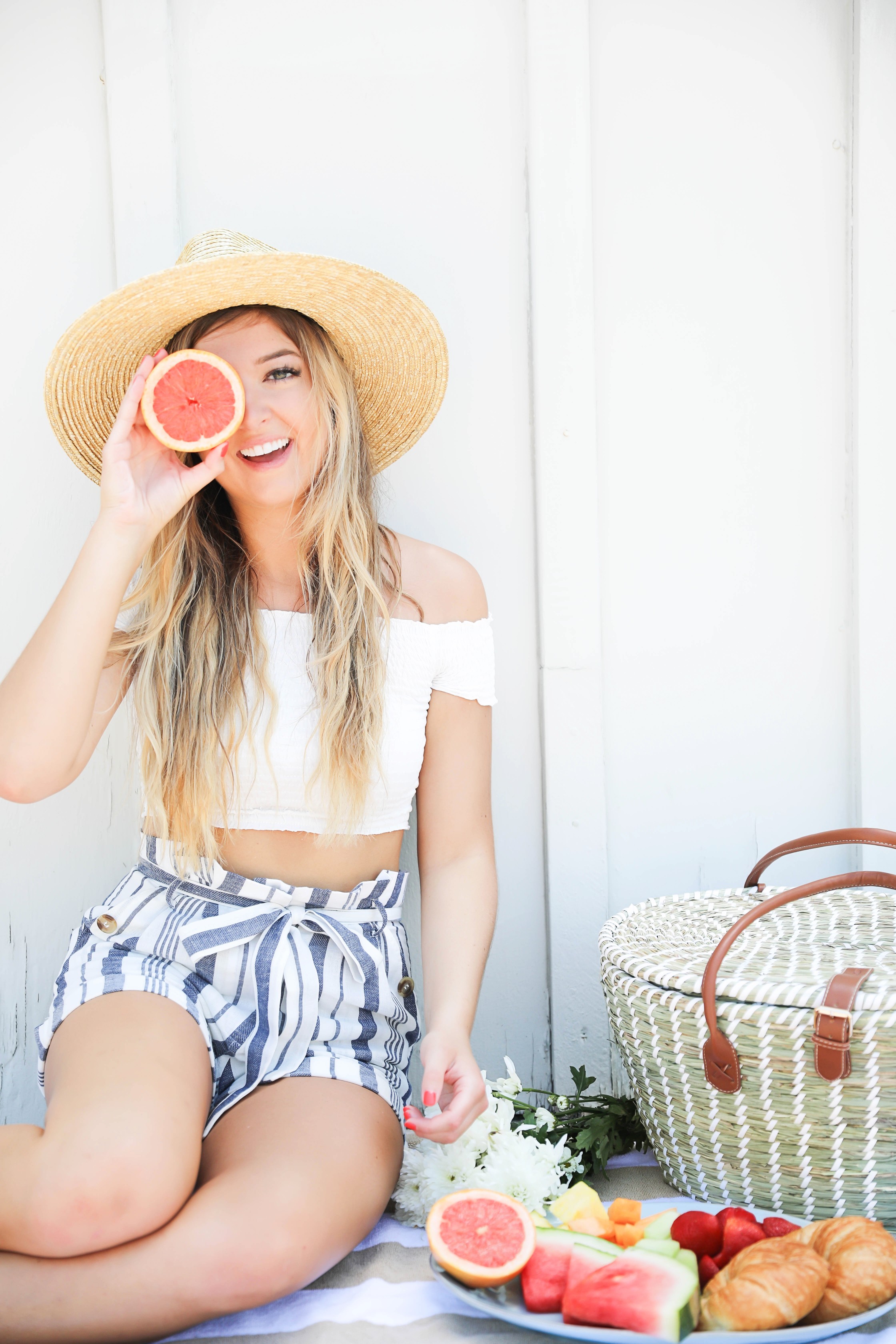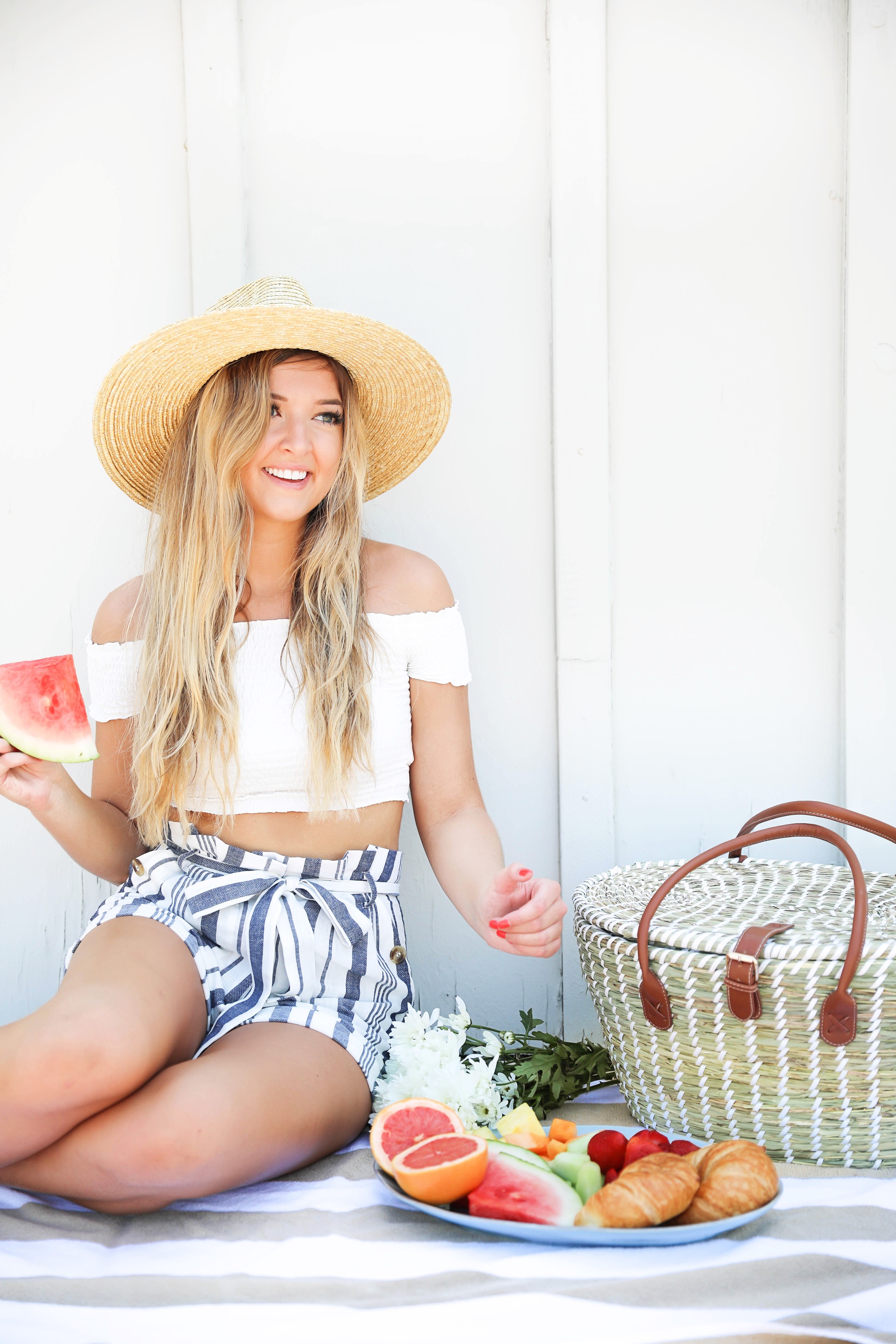 In high school I was TINY. I had a high metabolism, barely worked out, and always looked skinny. Eating healthy and working out isn't all about how you look – but since I didn't "see" anything I needed to change about my body I didn't change my health habits. Then college happened. Y'all – the freshman 15 is a real thing. I did not take care of myself in college, I ate poorly, didn't work out, and food slowly became my enemy as I saw my body change. It wasn't until the summer after my sophomore year (a year ago) that I started consciously thinking about my health. I weighed 15 pounds more than I do right now and I hated myself for it.
I began logging my food everyday and something amazing happened – I learned how to consciously watch what I eat while still finding a healthy and happy balance. It created this great habit of thinking before I put something into my body. If I had been eating great – then hell yeah I am getting ice cream! If I hadn't, then I knew I didn't need the ice cream that day. It kept me mindful. I have never believed that "eating healthy" is all about eating as little calories and the healthiest foods 24/7 – it's just about balance!
Last fall is when I came up with the plan that has helped me lose weight and feel the best I can – which is eating healthy on the weekdays. Sunday night through Friday at lunch I try to stay under my calorie limit (however, I never starve myself. I always eat until I am full – I just eat mindful foods) and eat whole, healthy foods. Then on the weekends I let myself eat whatever I want! It isn't always perfect, if a friend or my boyfriend wants to get dinner on the week nights sometimes I will try to find something healthy on the menu, but I don't want to restrict myself all the time! It has just been a good system for eating healthy then looking forward to my unhealthy foods on the weekends!
Logging my calories has made me realize how much food plays a role not only in weight, but how you feel. There are times when I am eating really unhealthy for a long period and not only do I notice weight gain, but my sleep, motivation, and well-being will also be off. For example, I went on a week and a half long bender for my 21st birthday. I had Mexican everyday for 7 days straight, drank a ton, and didn't really care what I put into my body. I didn't feel guilty, it was a special occasion and I deserved it! However, it took me a few weeks to get back on track and feel better again after it.
Right now I am 10-15 lbs less than my weight 365 days ago (my body's weight constantly fluctuates between a few pounds which is why I put a range). I no longer let my insecurities about weight dictate how I feel as a person. Sure, I still have my insecure days. My body isn't perfect and something I really want to focus on this next year is working out more because I know that is what will bring me to the next level of looking and feeling healthy – but I really am a changed person now! It's amazing what being healthy will do to your mindset!
If you are in an insecure place I challenge you to start logging your calories. To me, it's just a habit now. You really train your mind to be mindful of what you put in your body. I promise you will feel so much better if you do! Cheers to the next 365 days and focusing on working out more now too! If you want to see more health posts (such as some of my go-to low calorie meals) let me know!
xoxo,
Lauren Emily Lindmark
Copyright © 2018 dailydoseofcharm.com