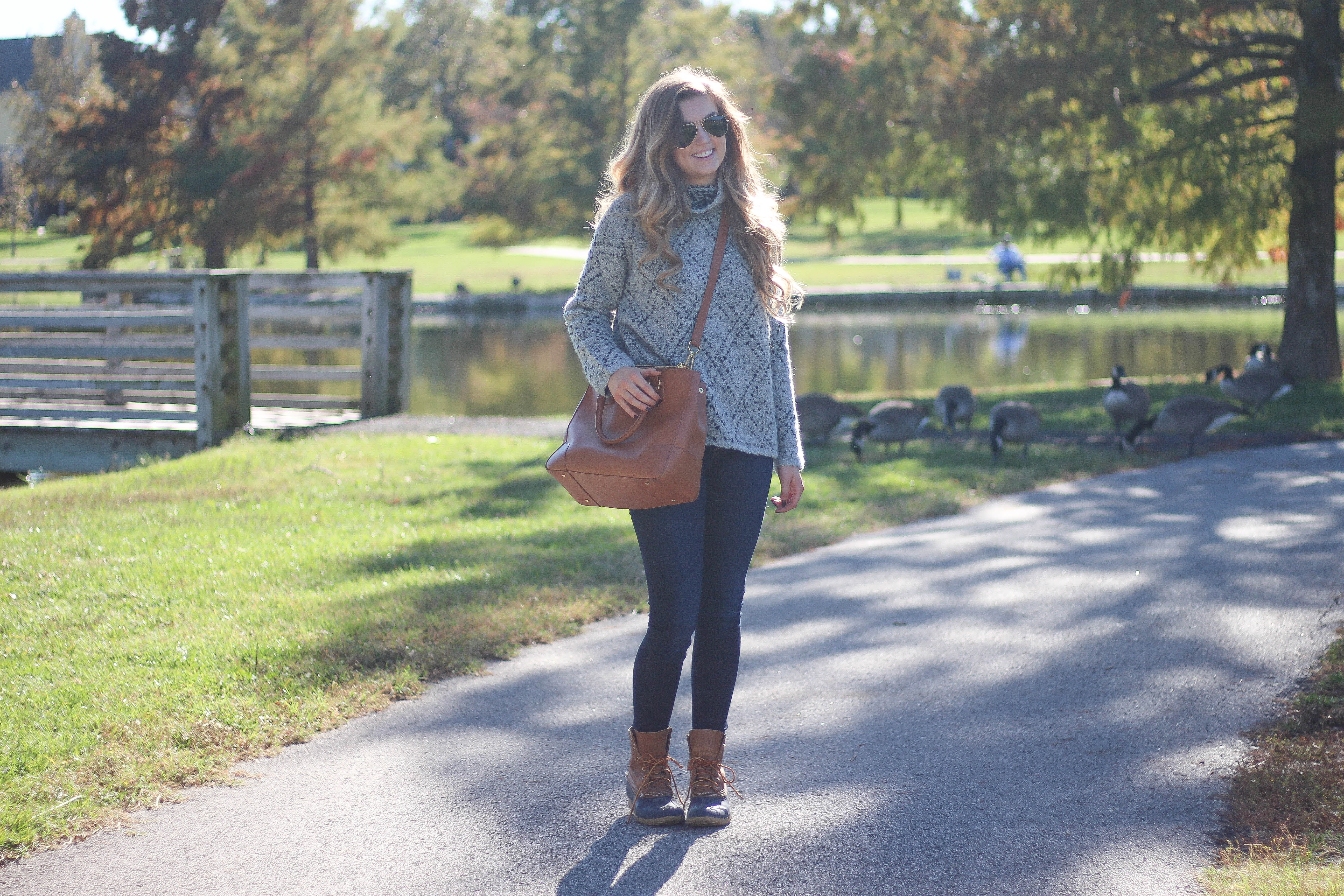 Diamond (Sweaters) Are a Girl's Best Friend | OOTD + ANNOUNCEMENT
If you haven't noticed, I have been a bit obsessed with sweaters this seasons (who isn't?). Sweaters are my favorite because it's almost like wearing a blanket all day, while still looking cute! I actually found this sweater on Nordstrom a few weeks ago and fell in love. I sent a link to my mom because we have similar taste and I knew she loved Joie! We both awed over it, but it was too expensive for a college student budget so I slowly forgot about it.
Just as I forgot about this adorable sweater I was at my parent's house and my mom confessed that she bought it! I ran to her closet to try it on, thankful for a momma with amazing taste! My mom, sisters and I have an unspoken rule that "what's mine is yours" and since I found this sweater online I told my mom I needed to borrow it! Honestly, wearing it made me think that if I would have seen this in a store I may have actually splurged! I think we all need one fancy sweater 😉
In other news I have an exciting announcement – and no this is not an Emily Gemma announcement (but so excited for her and her hubby)! I am purchasing a Vlogging Camera! Through my journey of social media I have learned a lot about content creating, the content that does the best for me usually include these two things:
1. I have fun creating it.
2. It's something that I enjoy when other content creators post it.
Blogging is one of my favorite things, but I also am obsessed with vloggers (video-bloggers). Although I feel like I am showing you all a lot about myself through these posts, you are really only seeing a tiny part of my life. The bloggers I connect with the most are the ones that make me feel included in their lives. So for that reason, I am so excited that I am going to start vlogging!
I have a few exciting things coming up this month (including apartment hunting for next year and Thanksgiving break) that I want to vlog, then I am going to take a crack at Vlogmas (daily vlogging every day of December leading up to Christmas). Plus 2017 is going to be an exciting year of traveling so I can't wait to take you all along on this new journey! I also want to continue my videography skills (I use the word "skills" very lightly because I am still a beginner) so stay tuned for more professional videos along with these casual daily vlogs!
xoxo,
Lauren Emily Lindmark
Copyright © 2016 dailydoseofcharm.com