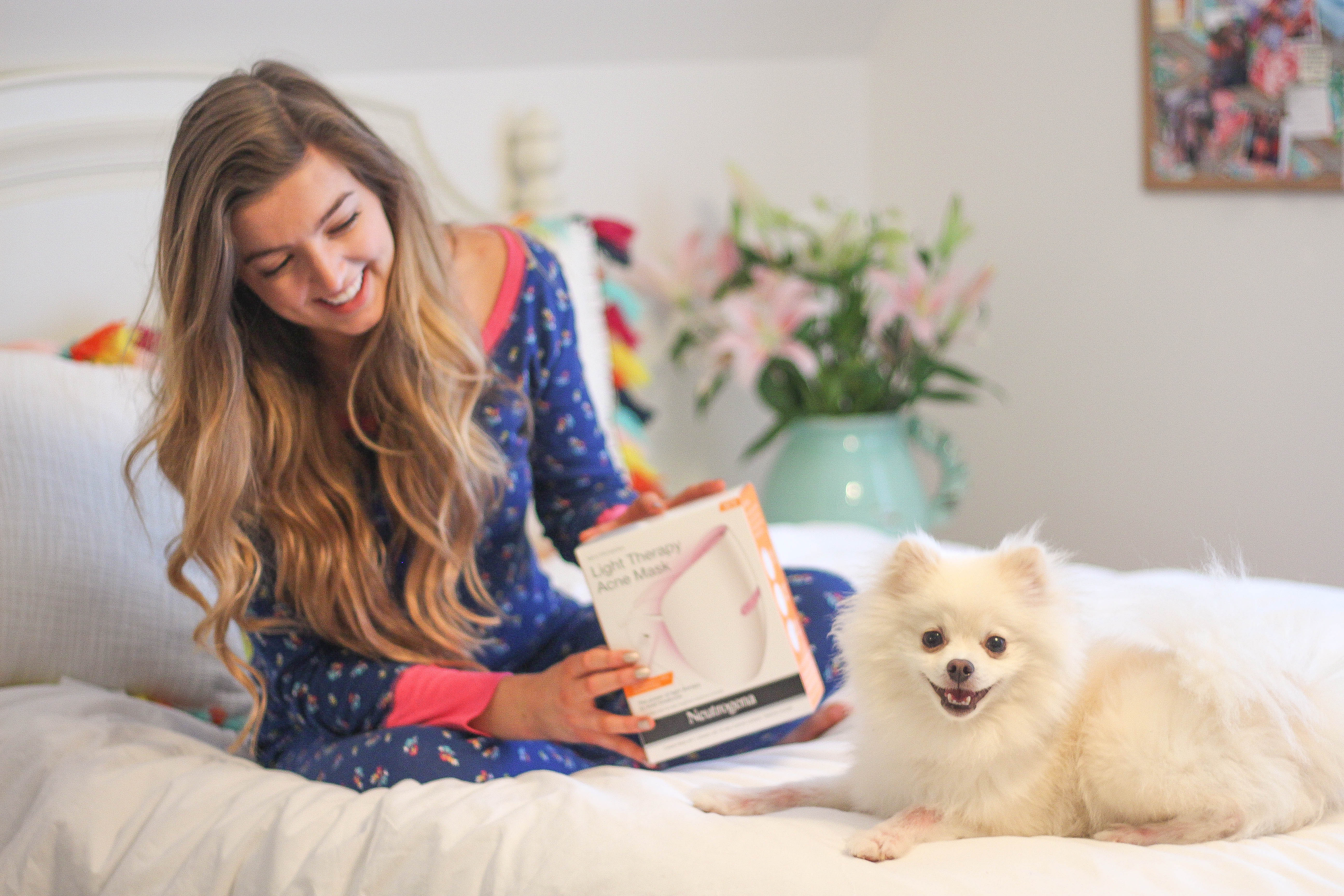 DIY Facial with Neutrogena Light Therapy Acne Mask

*This post is sponsored by NEUTROGENA®. I only recommend products I use personally and believe my followers will also enjoy! I received a Target gift card to purchase this Neutrogena product. All opinions are always my own.
I am sooo excited to share with you guys an exciting project I have been working on for the last few weeks, I have been trying out the new Neutrogena Light Therapy Acne Mask and y'all – I am in love! The BRAND NEW Neutrogena Light Therapy Acne Mask uses targeted LED light therapy to beam light to your skin to treat acne across your face. This product is so unique because it's like getting an actual light therapy treatment from a spa, but in the comfort of your own home – plus it's only $35 at Target!
The Neutrogena Light Therapy Acne Mask uses two different wavelengths of light to treat two major causes of acne. Blue light kills acne bacteria, and red light helps to reduce inflammation that is associated with acne– who knew light could do that? I love that when you use the mask, you get lights that kill acne bacteria and reduce inflammation at the same time!
So now I am going to bring you through the EASY steps of using Neutrogena's Light Therapy Acne Mask:
Step 1: Go to Target.
I know this can sometimes be a dangerous mission because Target is full of amazing things. Try your best to stay focused and head straight to the Beauty section. I picked up the Neutrogena Light Therapy Acne Mask with the gift card I was sent, but I also decided to purchase a few more things with my own money because I love Neutrogena's products! I ended up purchasing makeup remover wipes (these Night Calming ones are the exact ones I have been using for years so I actually picked up three packages because I was running low haha), I also purchased their eye makeup remover and their Natural line of face wash to try!
Step 2: Get comfy PJ's on and get ready for your little at-home spa treatment!
Step 3: Remove your face makeup.
I am using Neutrogena's Night Calming Wipes because it is what I have used for years. It really helps remove all your makeup before you wash your face!
Step 4: Remove your eye makeup.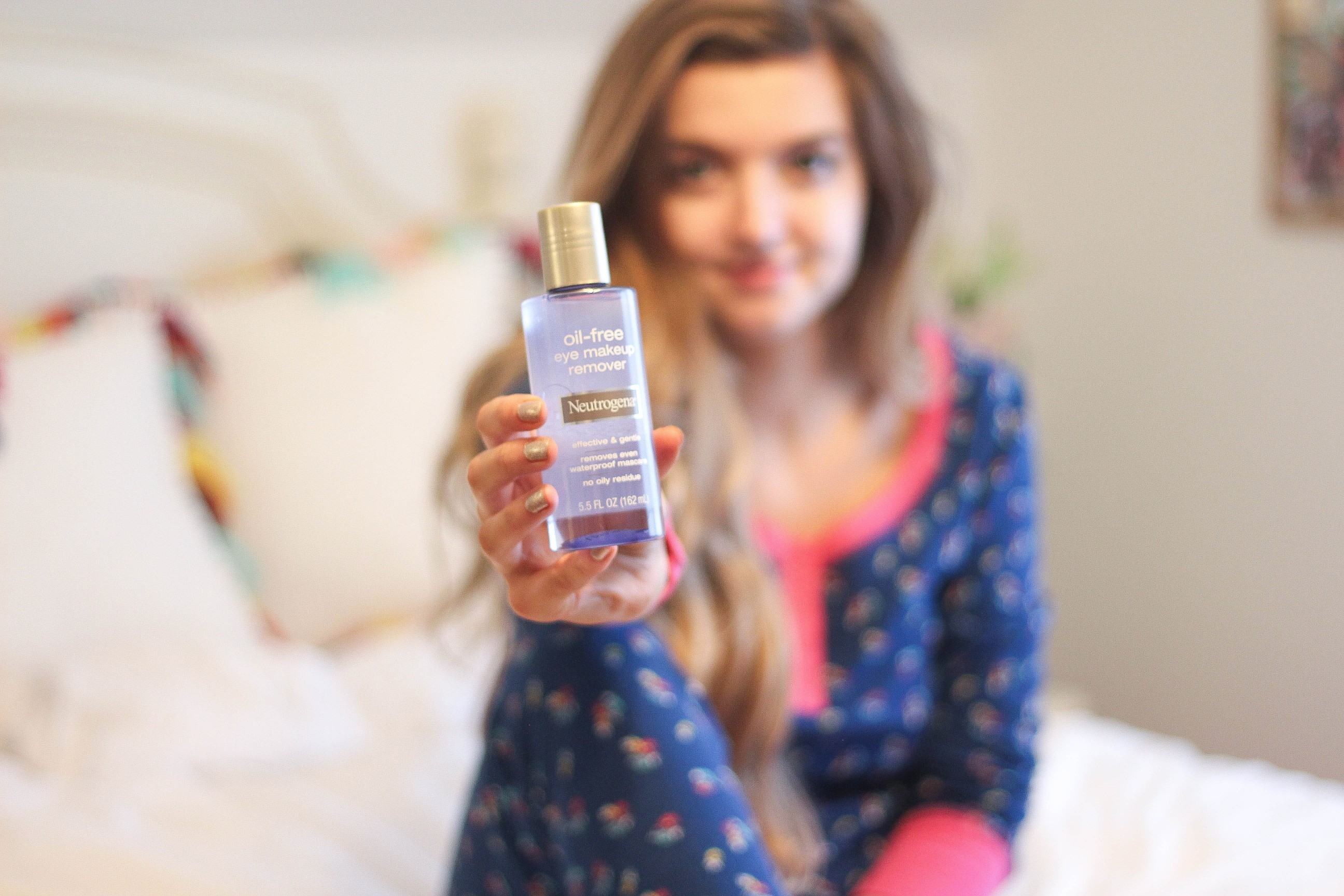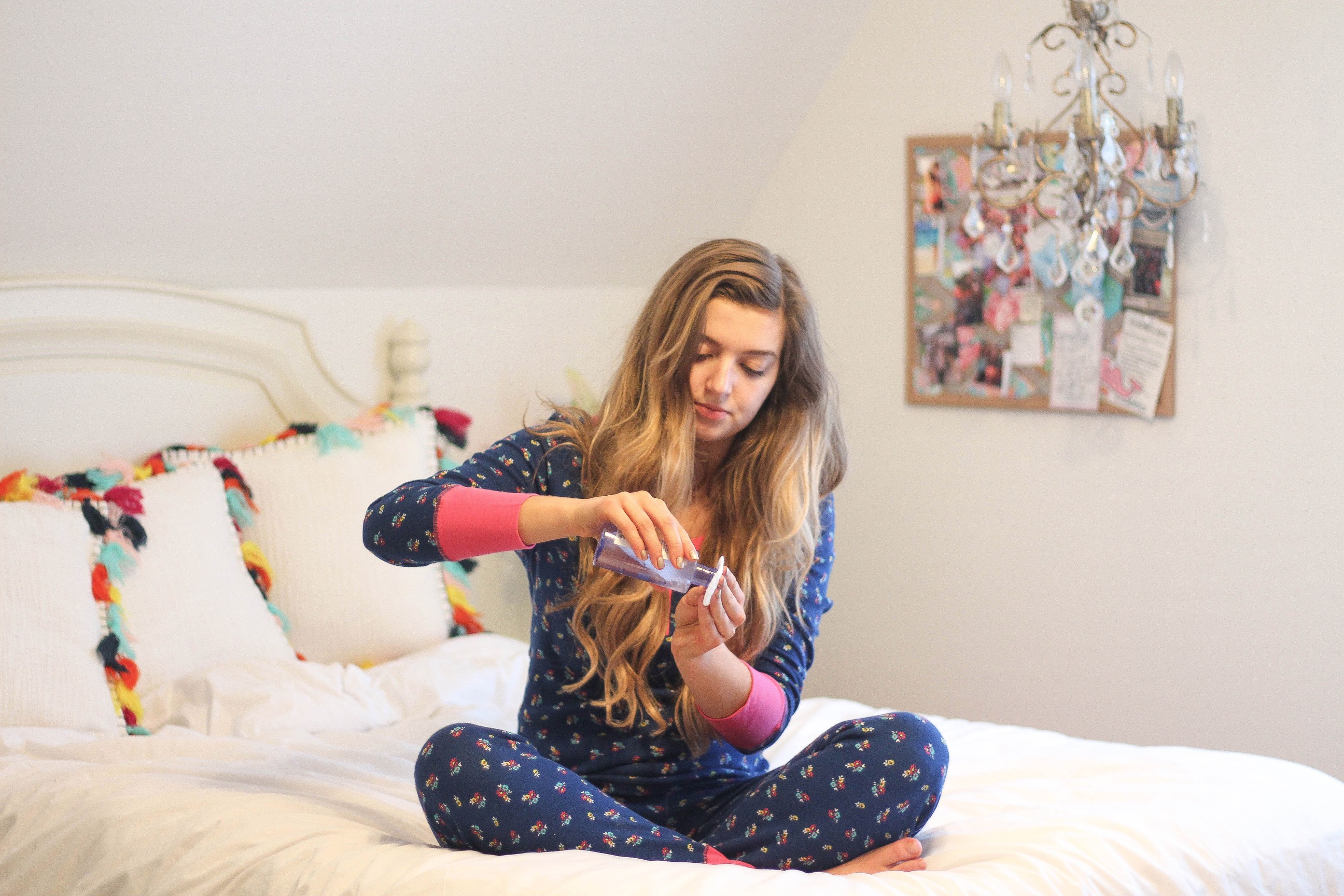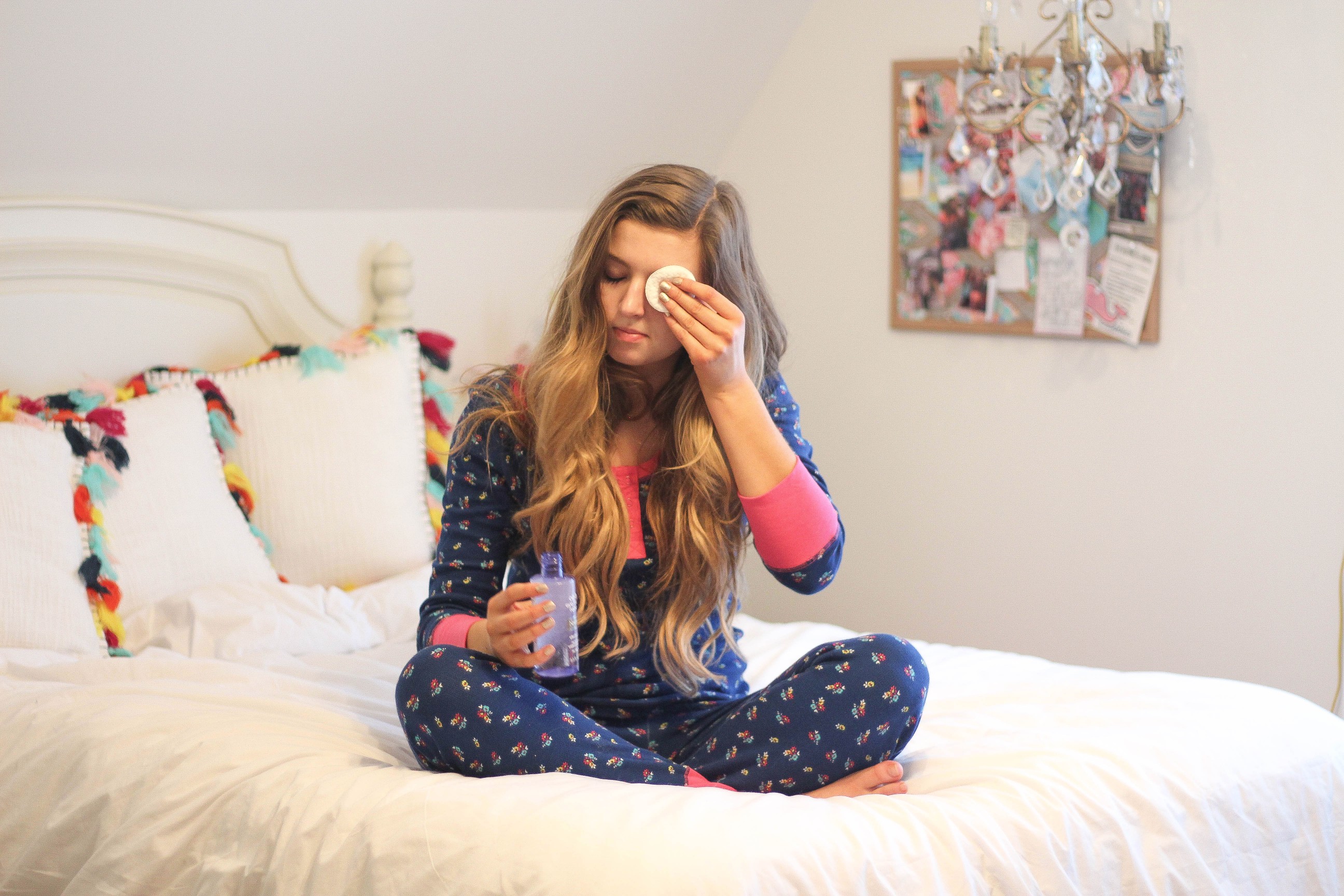 Technically you could use the wipes to take off your eye makeup, but sometimes having an actual liquid makes the process go a bit faster. Since I always just use my wipes to take off my mascara, I had been meaning to pick up a liquid eye makeup remover to try and I loved this one by Neutrogena! It got all my eye make up off so fast!
Step 5: Wash your face.

It's important to make sure all your makeup is off before using the Neutrogena Light Therapy Mask! I decided to pick up a new kind of face wash because I am a sucker for anything that is Natural! I really ended up liking it so I was happy with my purchase – after all these steps my face felt so clean!
Step 6: Use the Neutrogena Light Therapy Acne Mask!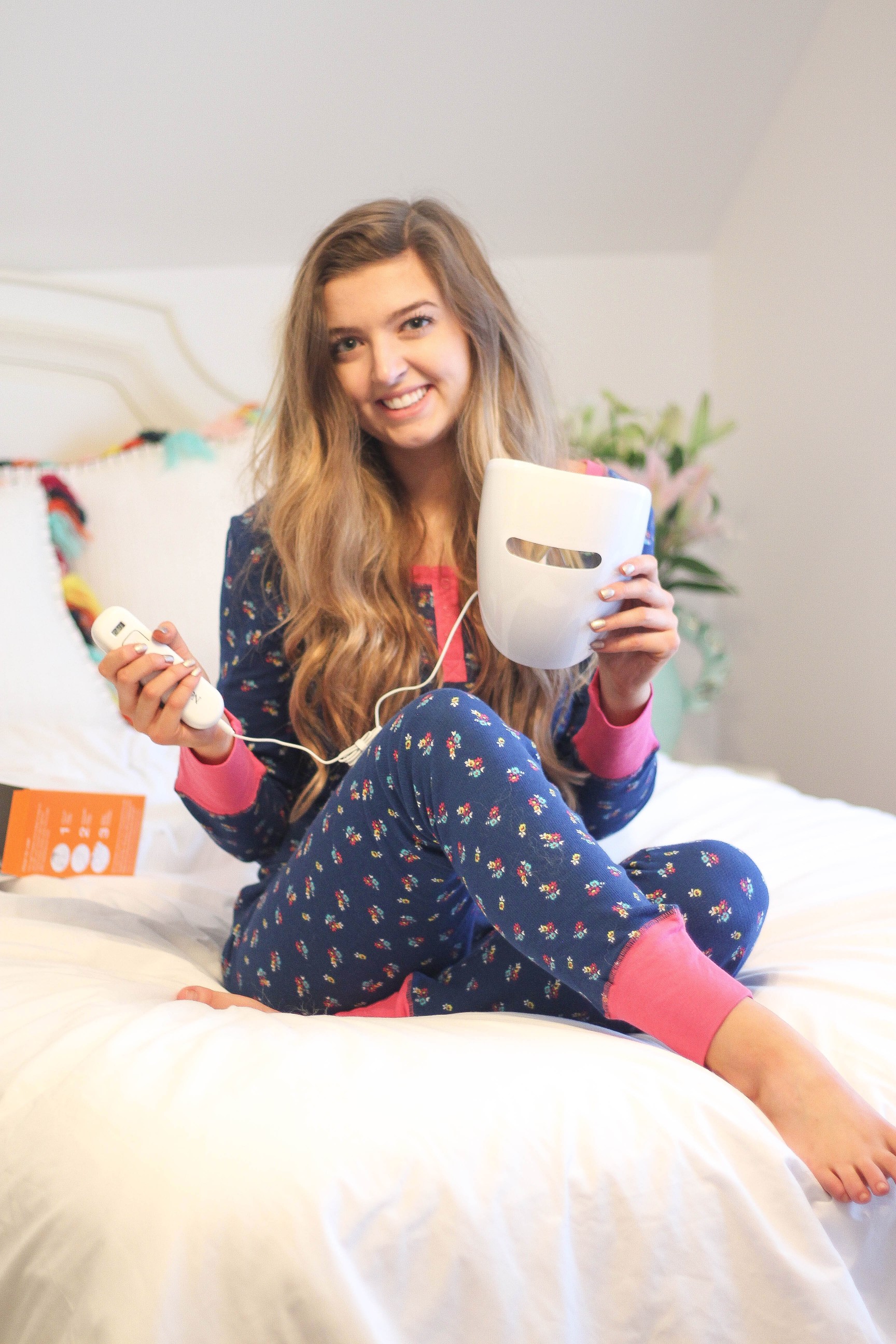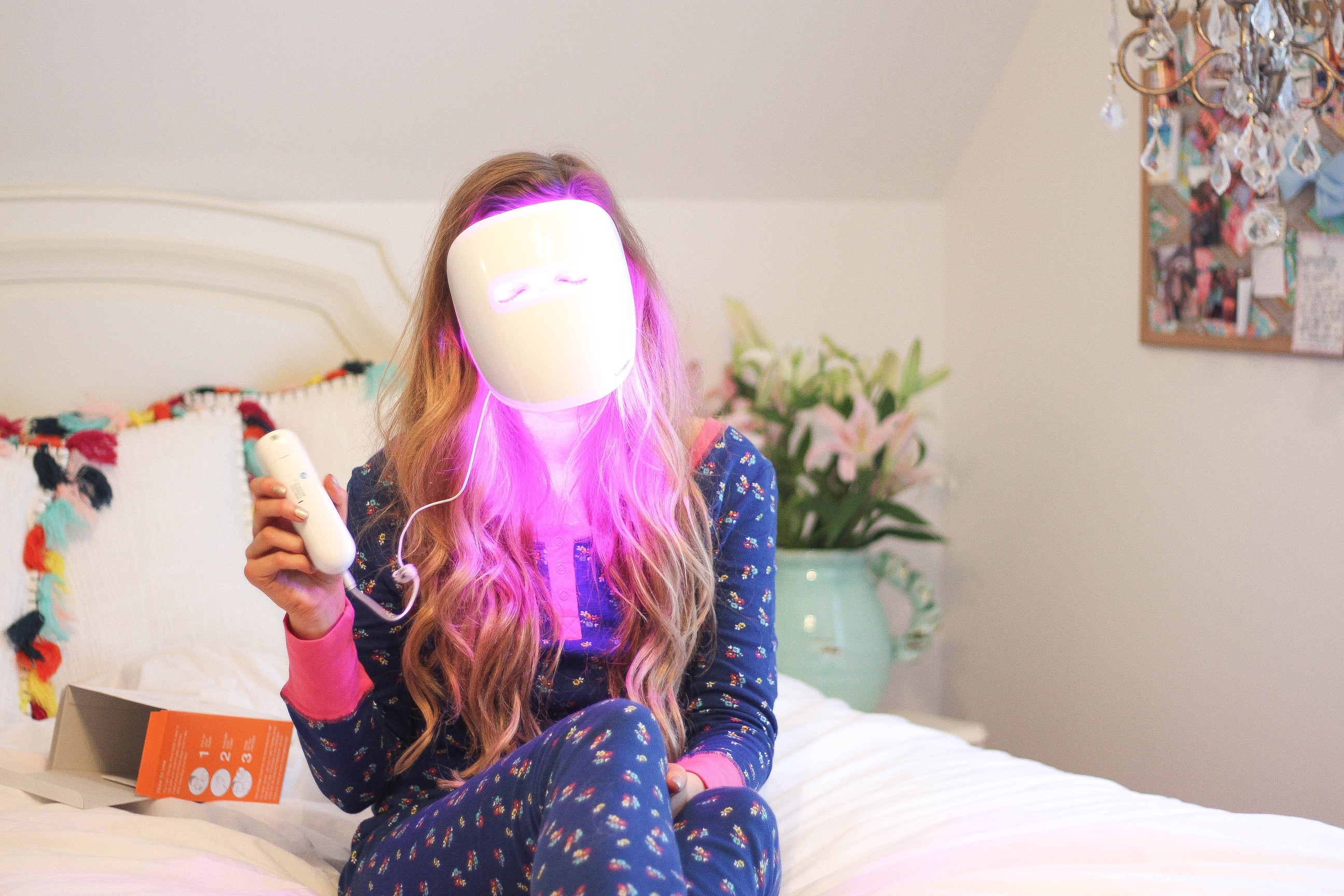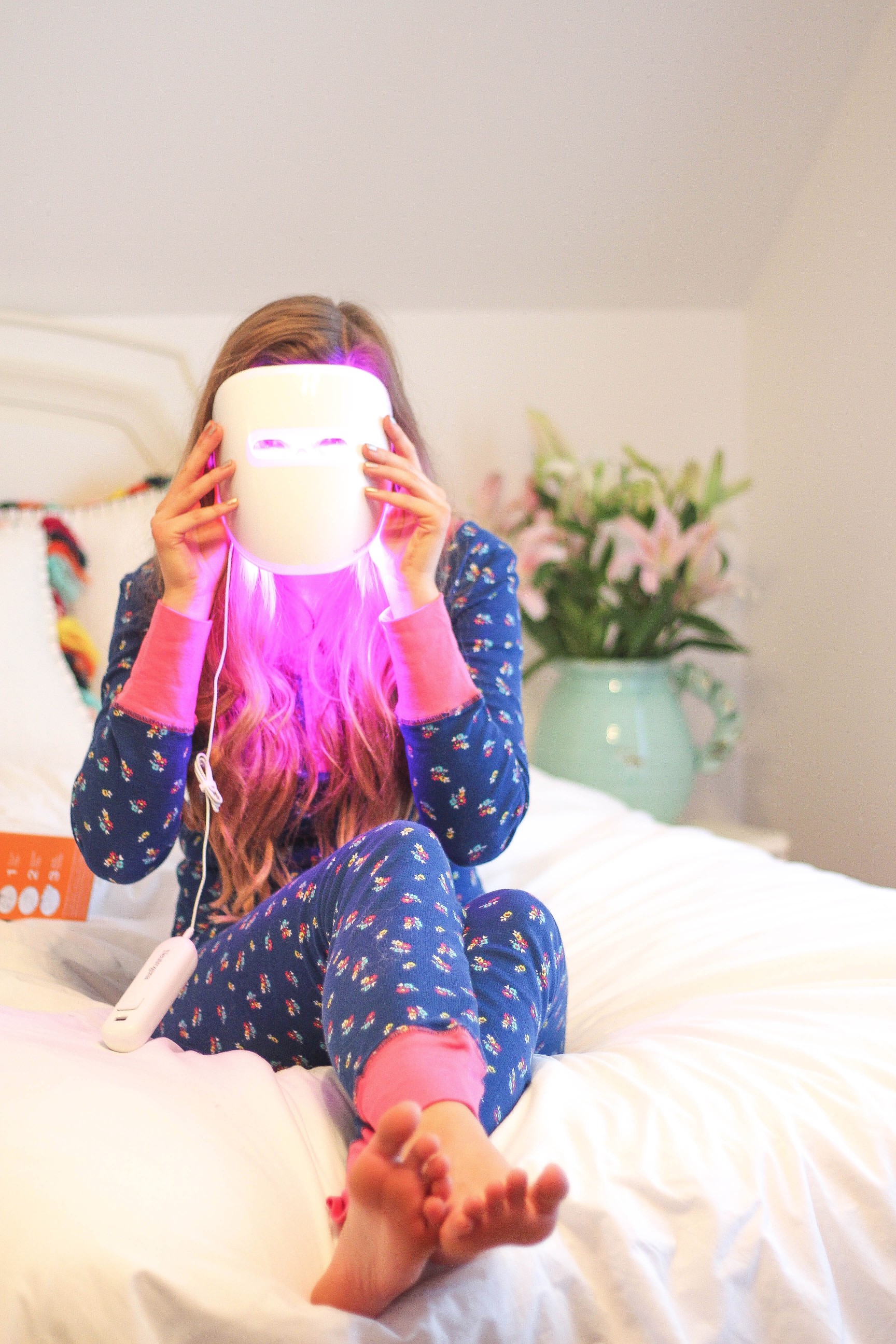 This mask allows for thirty uses. All you have to do is hold down the button on the remote for one second and the lights go on! The mask takes 10 minutes to complete and it goes by so quickly! I just hung out on my bed and relaxed for while it was going, however, the mask is awesome because you can actually multi-task while using it! You can read, watch Netflix, and even be on your phone. After using this mask for a few day my pores felt so clean and my skin looked so clear (which was amazing because it was that wonderful time of month where my skin is usually so bad)!
We all know that if we get one pimple, that usually means more are coming. This mask is perfect for those times when see a full-out breakout coming on!
Use the Neutrogena Light Therapy Acne Mask every day for best results – your skin will be healthier and consistent use can help reduce further breakouts to stop acne in its tracks. Let me know if you end up trying out this mask!
xoxo,
Lauren Emily Lindmark
*Thanks you Neutrogena for sponsoring this post! All opinions are always my own.
Copyright © 2016 dailydoseofcharm.com