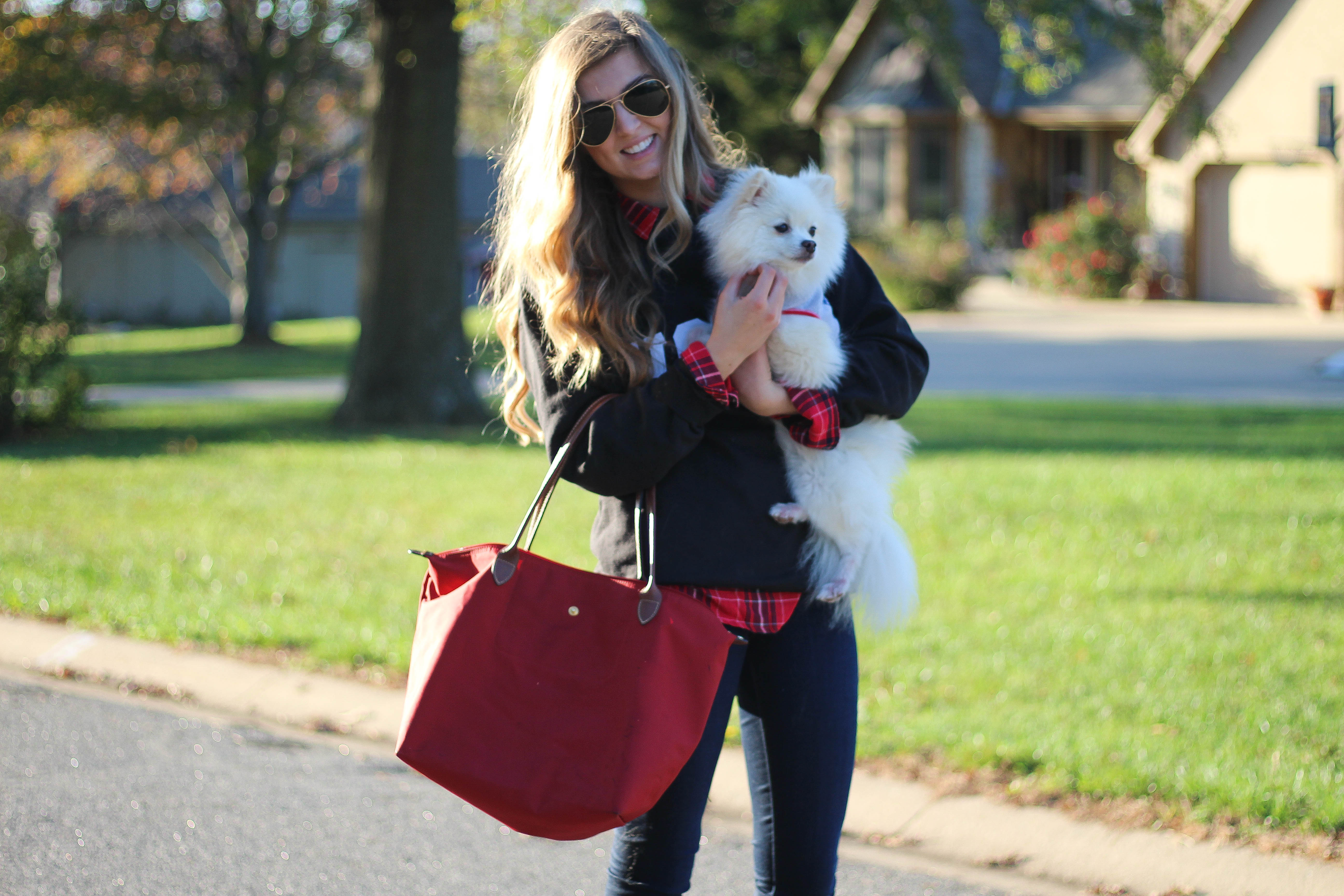 VOTE! Election Day 2016 | OOTD (DIY Sweatshirt)
Happy Election Day! I'm not going to lie, I thought I would be a lot more excited for this day. Growing up we always did the "Mock-Elections" in school and I thought voting was so cool! I couldn't wait to turn eighteen and be able to vote in the real election. Well, I don't really think I need to explain why this election is not really a favored one by many.
To be honest, I went back and forth between wanting to vote or not. I have tried really hard to look into the candidate's beliefs and policies and decide who I want to run this country for four years. The fact is, I am not in love with any of the candidates which is something I have heard from many, many people. The other day I ran across a quote that something along the lines of, "Remember that not too long ago many Americans didn't have the right to vote, and there are still people around this world who can't wish they could."
That quote hit me hard. Although it has been a rough election season, there is a candidate whose policies I agree more with and I wouldn't be fulfilling my American duty if I did not vote. So for those of you who have been so frustrated with this election season that you have also thought about skipping the ballot. I challenge you to re-think that decision and go out and vote.
Okay, enough about the election – how cute is this sweatshirt?! I actually made it myself with some iron-on letters and I think it was perfect to wear today! I wanted to spice up the look a little so I added a flannel under the sweatshirt to give it some layers. These booties (which are only $35) are my new favorites and they perfectly finished off the look!
I hope you all had an amazing day, I am anxiously awaiting the election results tonight! I hope we can all live in peace and happiness regardless of the outcome.
More cute voting shirts that can also be made at home!

xoxo,
Lauren Emily Lindmark
Copyright © 2016 dailydoseofcharm.com