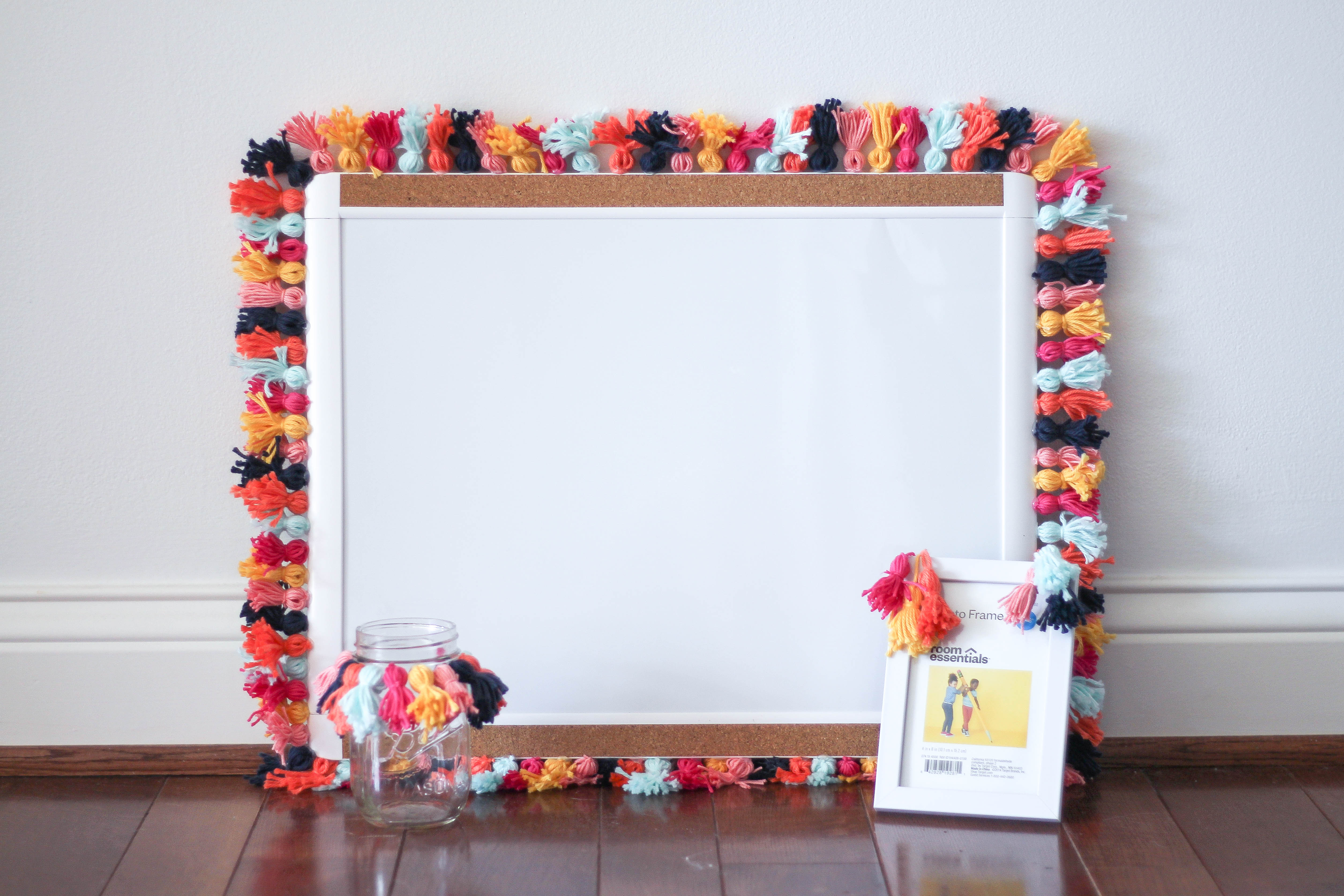 DIY Tassel Room Decor Perfect for Dorms (Bedding, Wall Art, + More)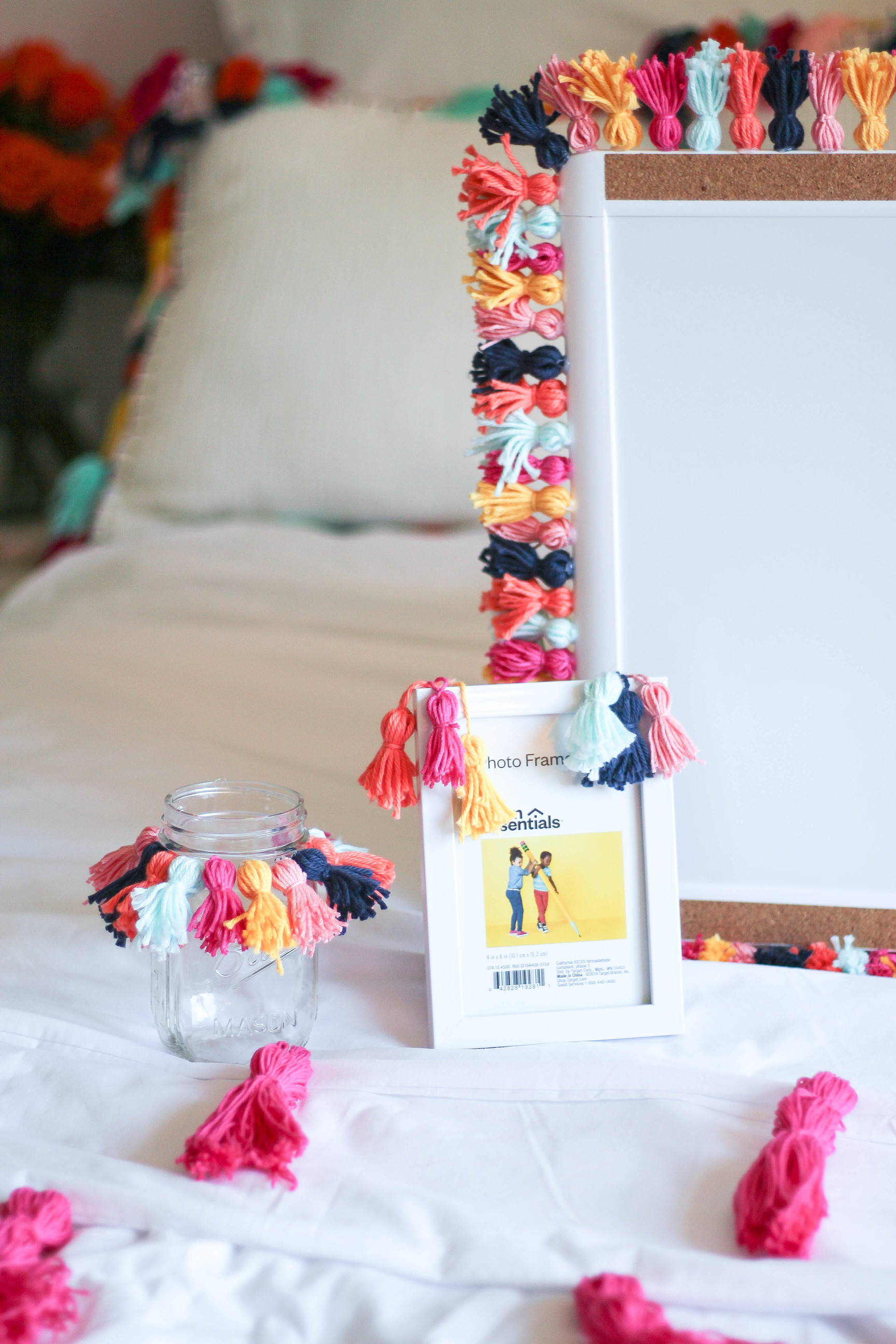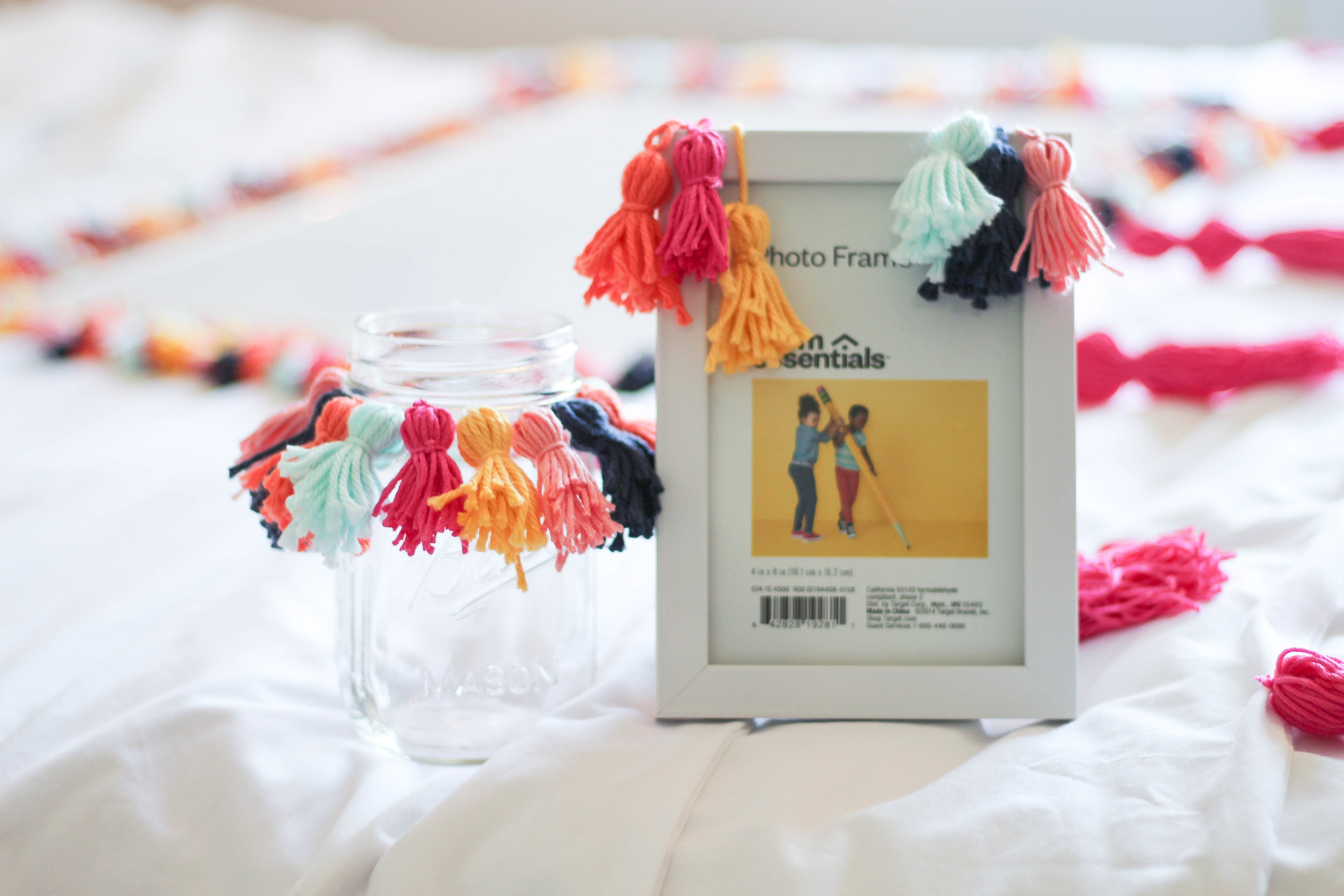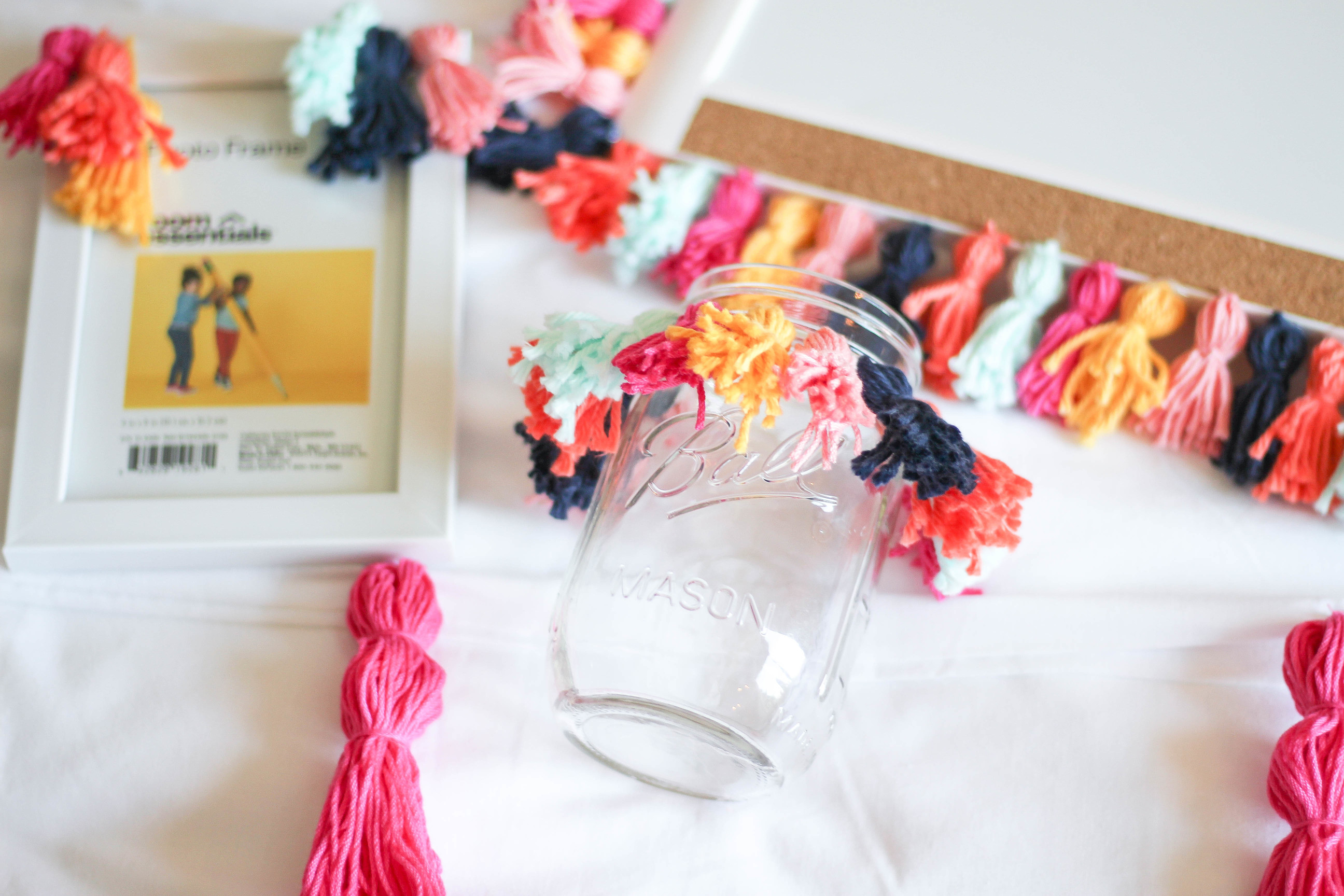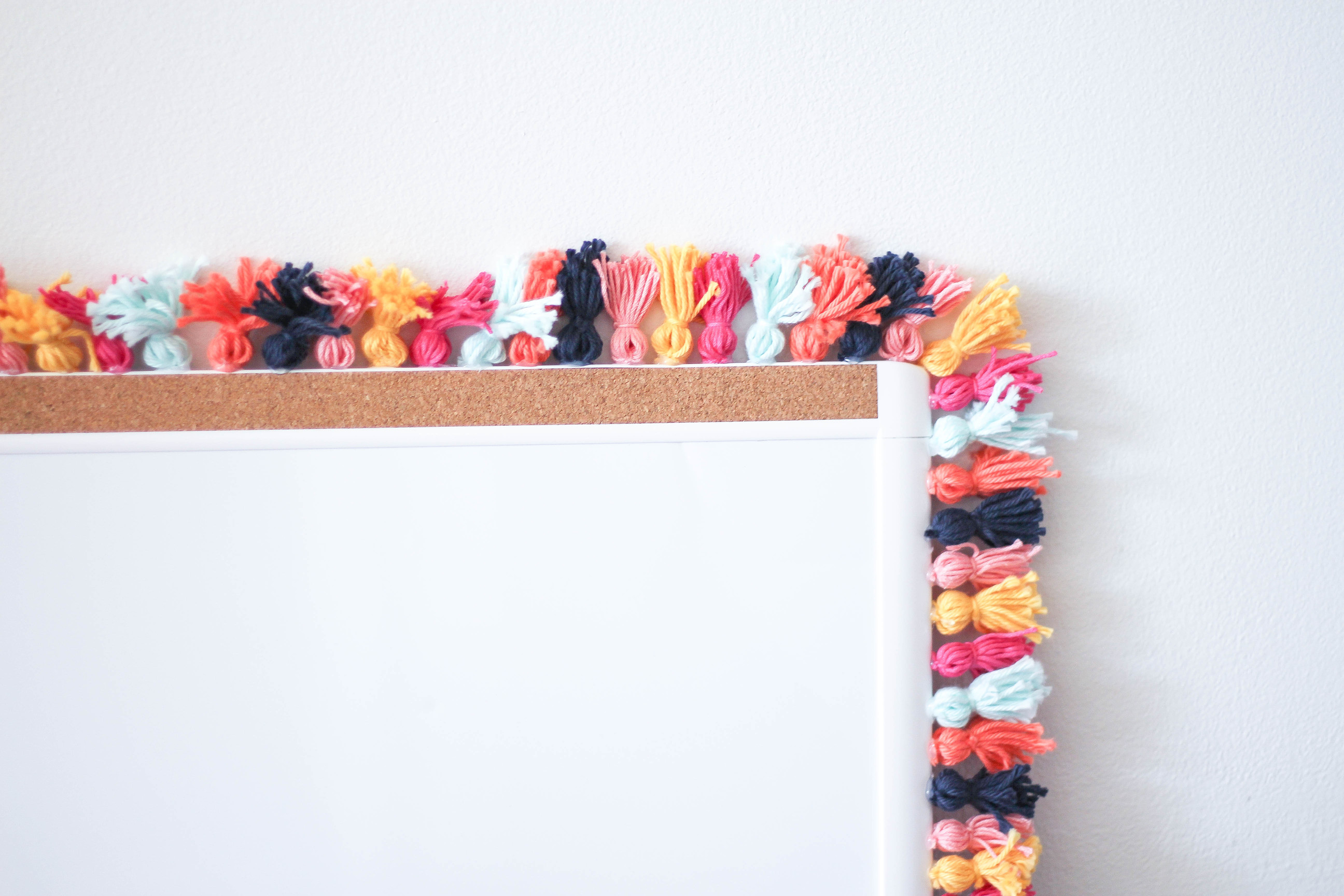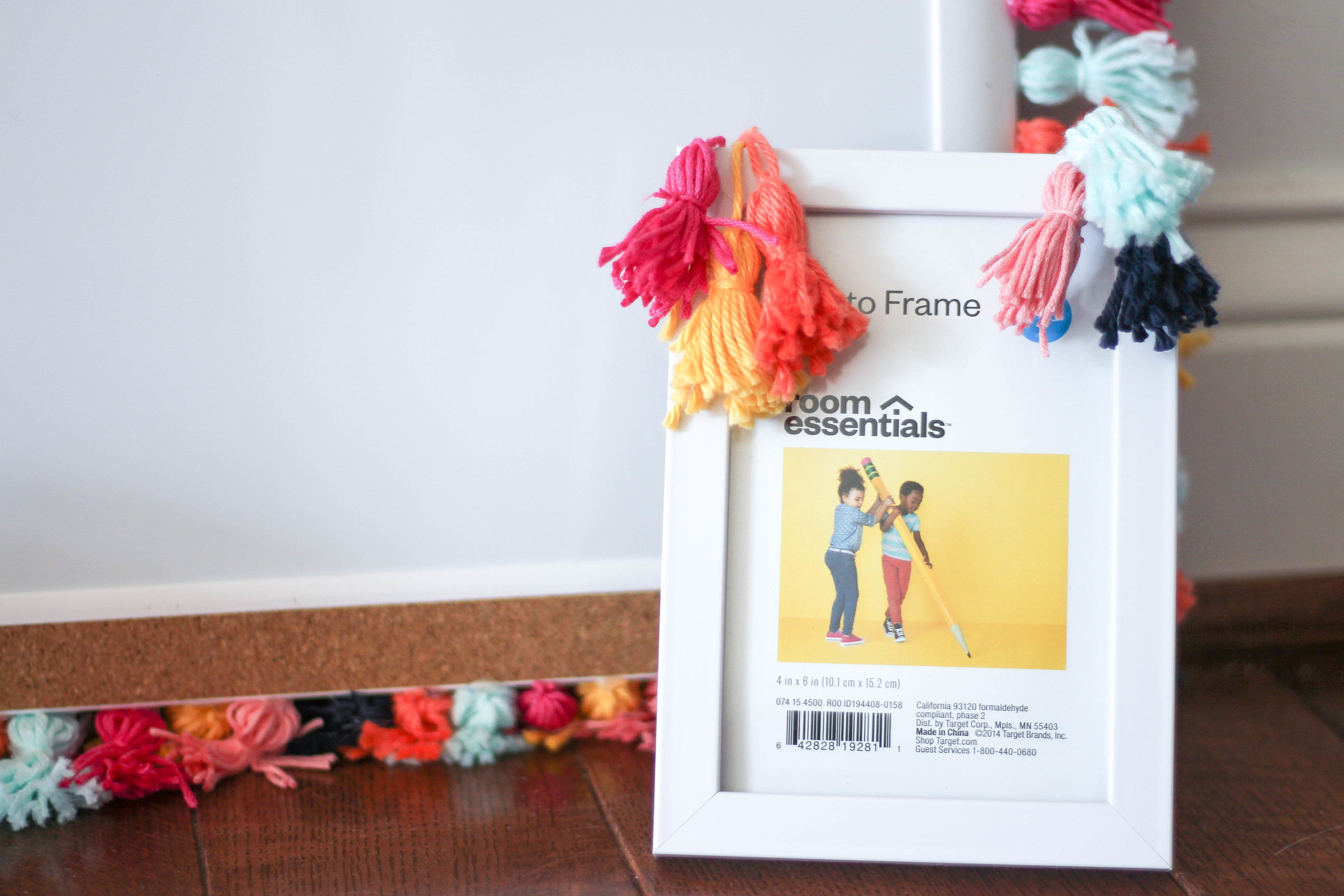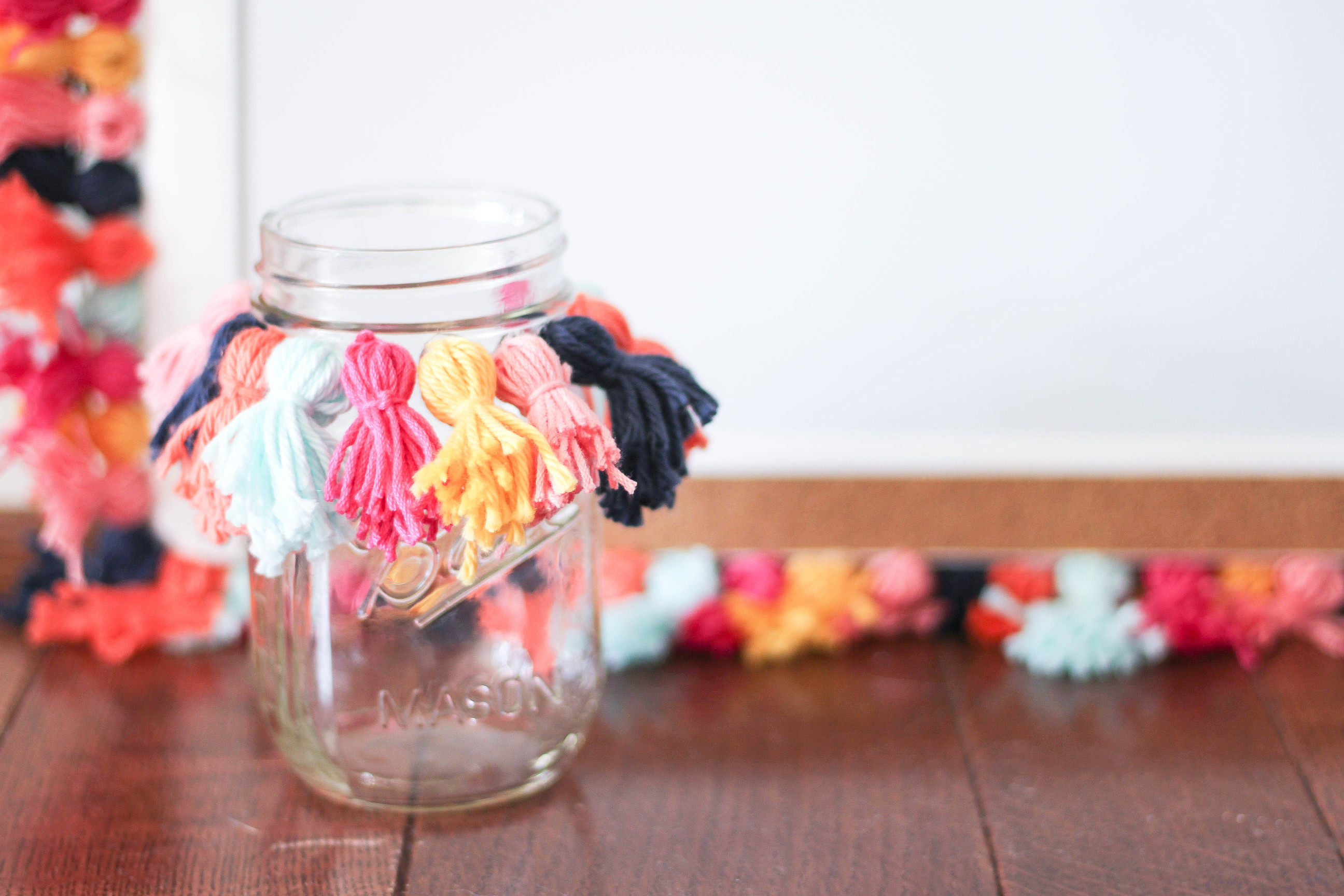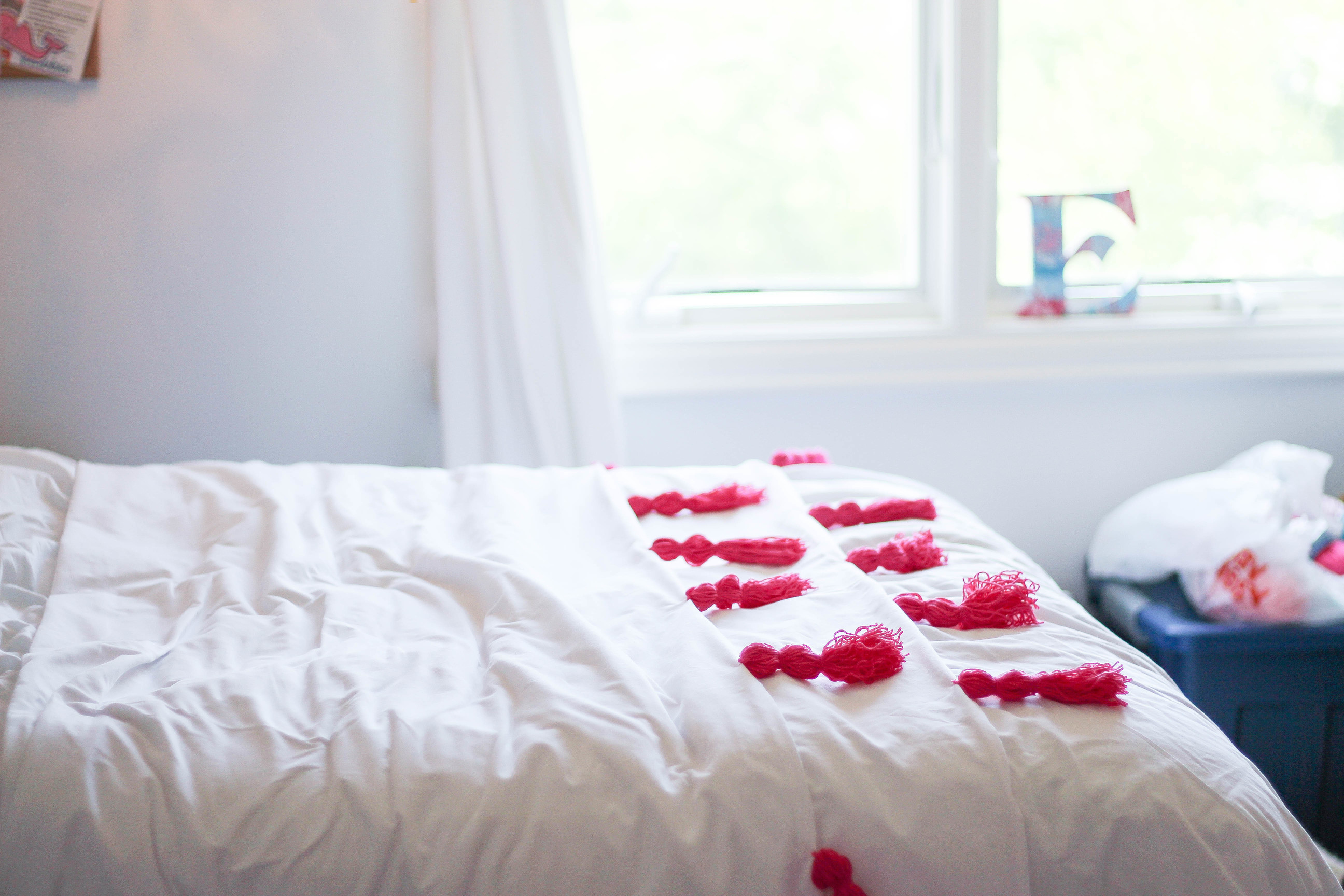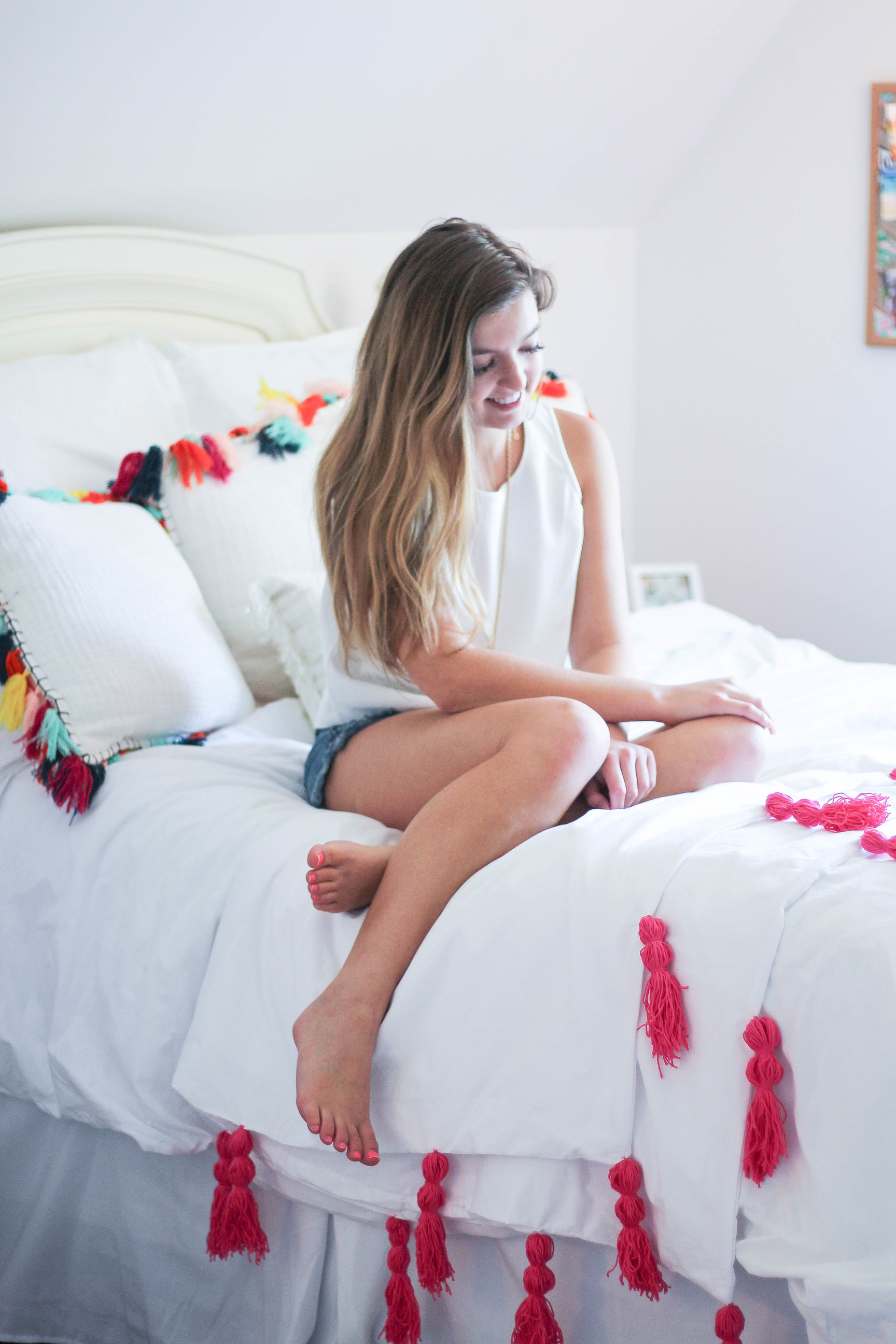 I love crafting! I think it's so relaxing and it feels good to create something yourself. Recently I wanted to get some tassel bedding and I ended up finding this post here by The Blondielocks on how to make your own tassel bedding. I decided to try it out and also make a few more decorative tassel pieces for my room!
Below are the steps on how to make the tassels and what sizes I did for different projects. I decided to make a pencil holder, a duvet cover, a picture frame, and a white board, but here are some more fun ideas of things to add tassels to:
•Mirrors
•Dresses
•Bags
•Wall decor
•Make up bags
•Jewelry trays
•Bracelets
•Earrings
•Necklaces
Let's get crafting…
Here are the different kinds of yarn I used for these projects. I didn't end up using all of the colors, but I thought they went well together! Just a quick note, I wish I would have done the duvet cover with some thicker yarn so it may be something to think about if you decide to make this project.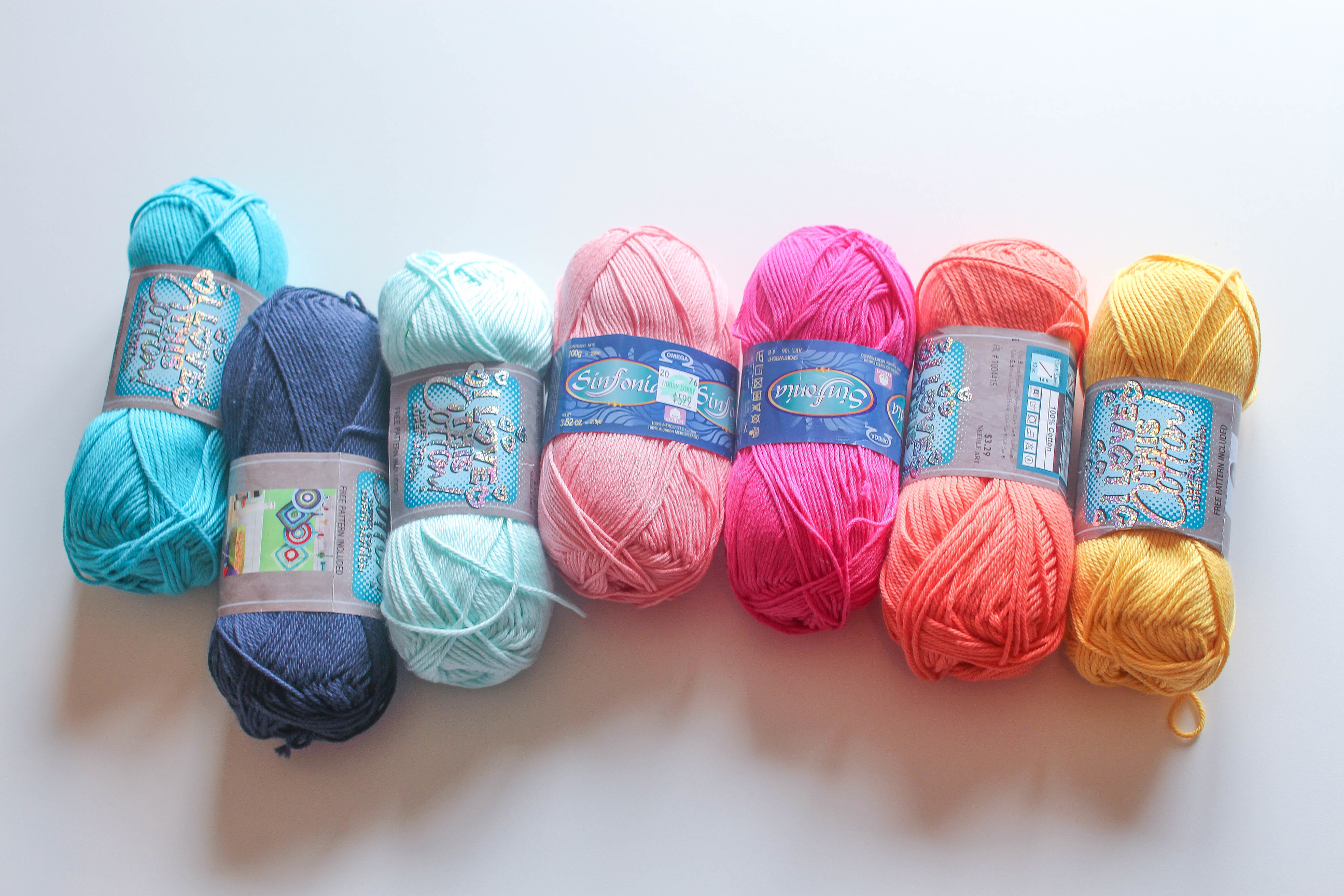 Supplies:
•Yarn
•Cardboard
•Scissors
•Ruler
•Hot glue
•Sewing needle
•Sewing thread
What I used:
Step one:
First cut your cardboard to the size you want. For the duvet cover I did 6″ x 6″ and for the other projects I did 1.5″ x 1.5″.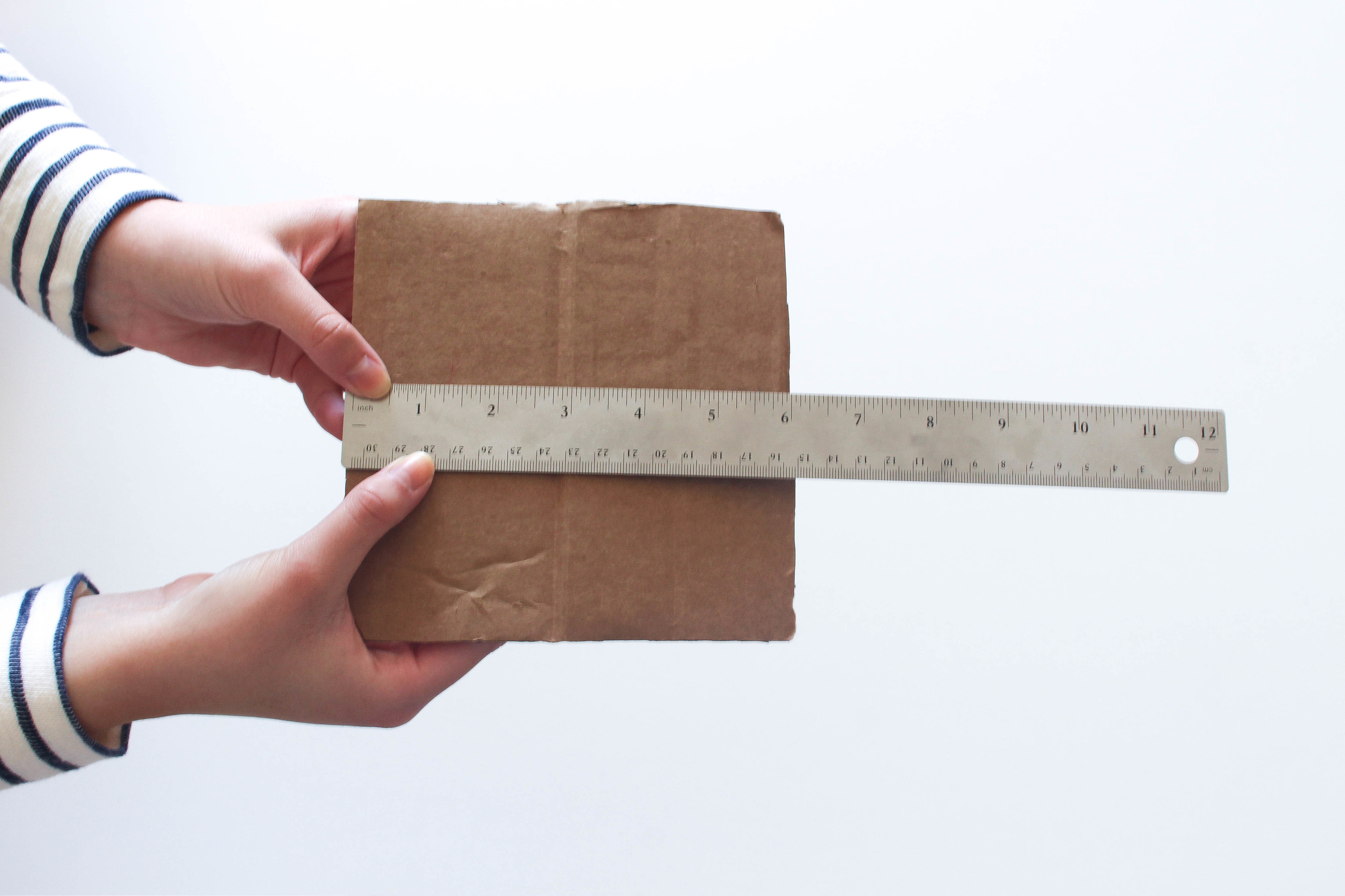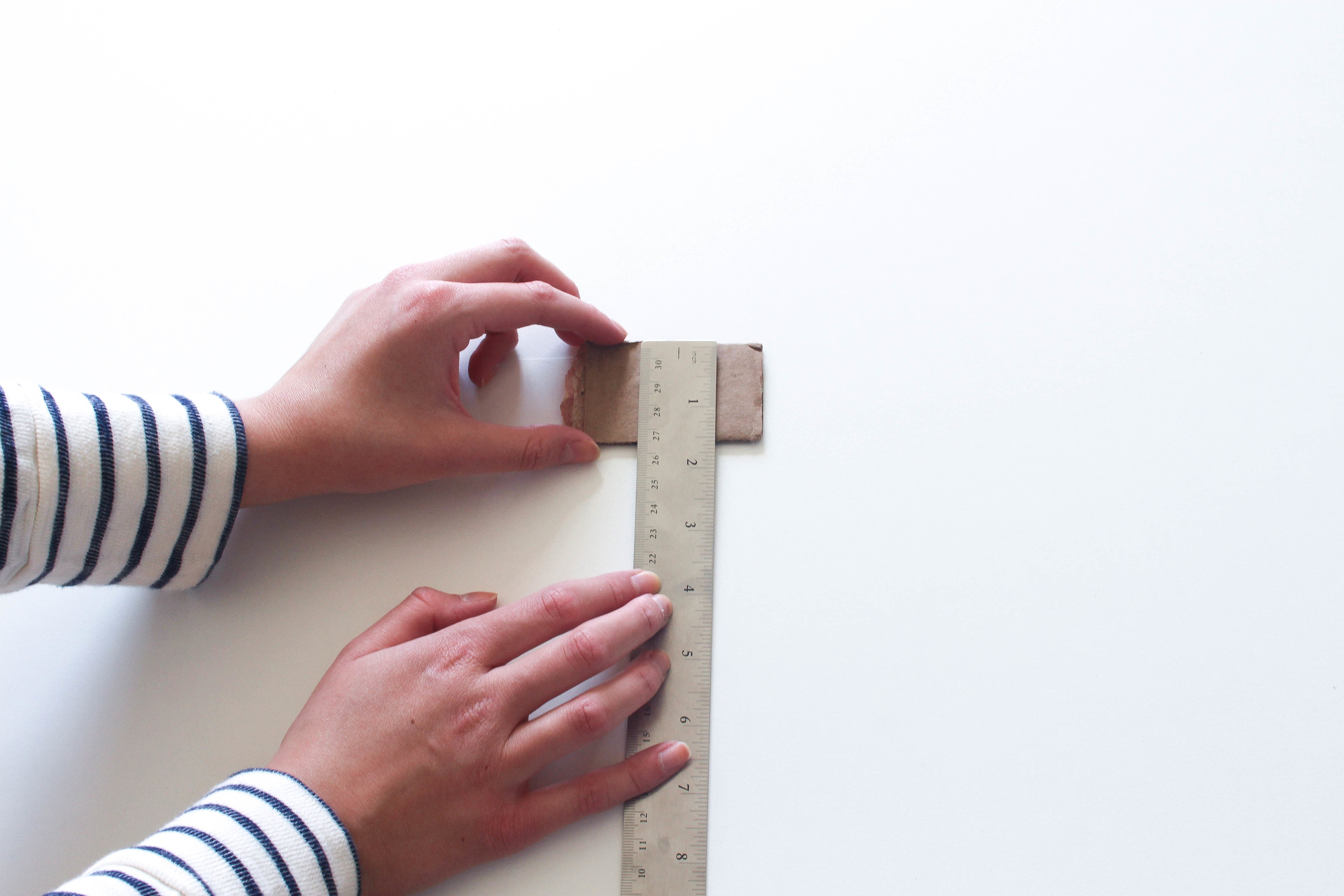 Step two:
Wrap the yarn around the cardboard. For the bedding I wrapped around 50 times and for the other projects I wrapped 20 times.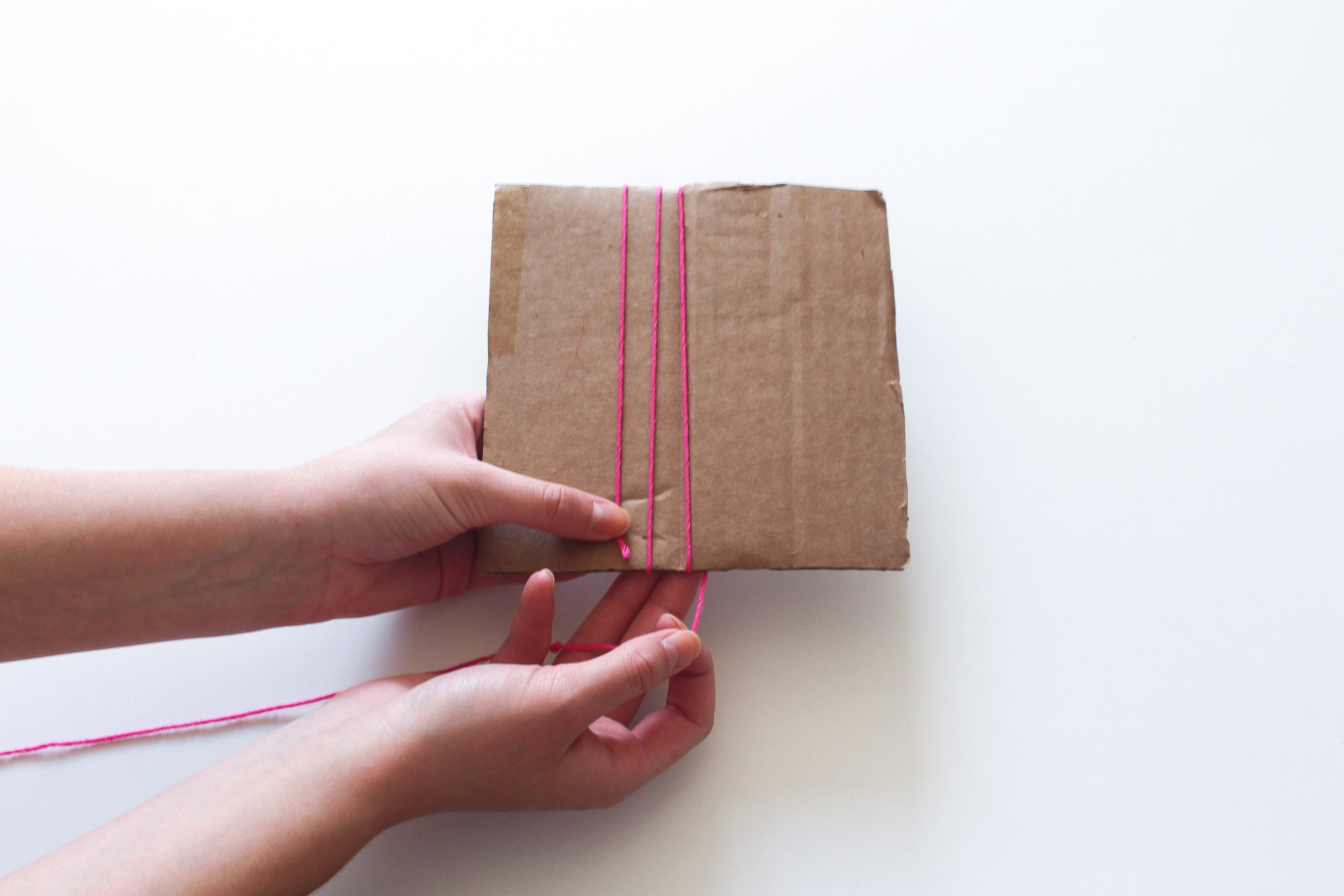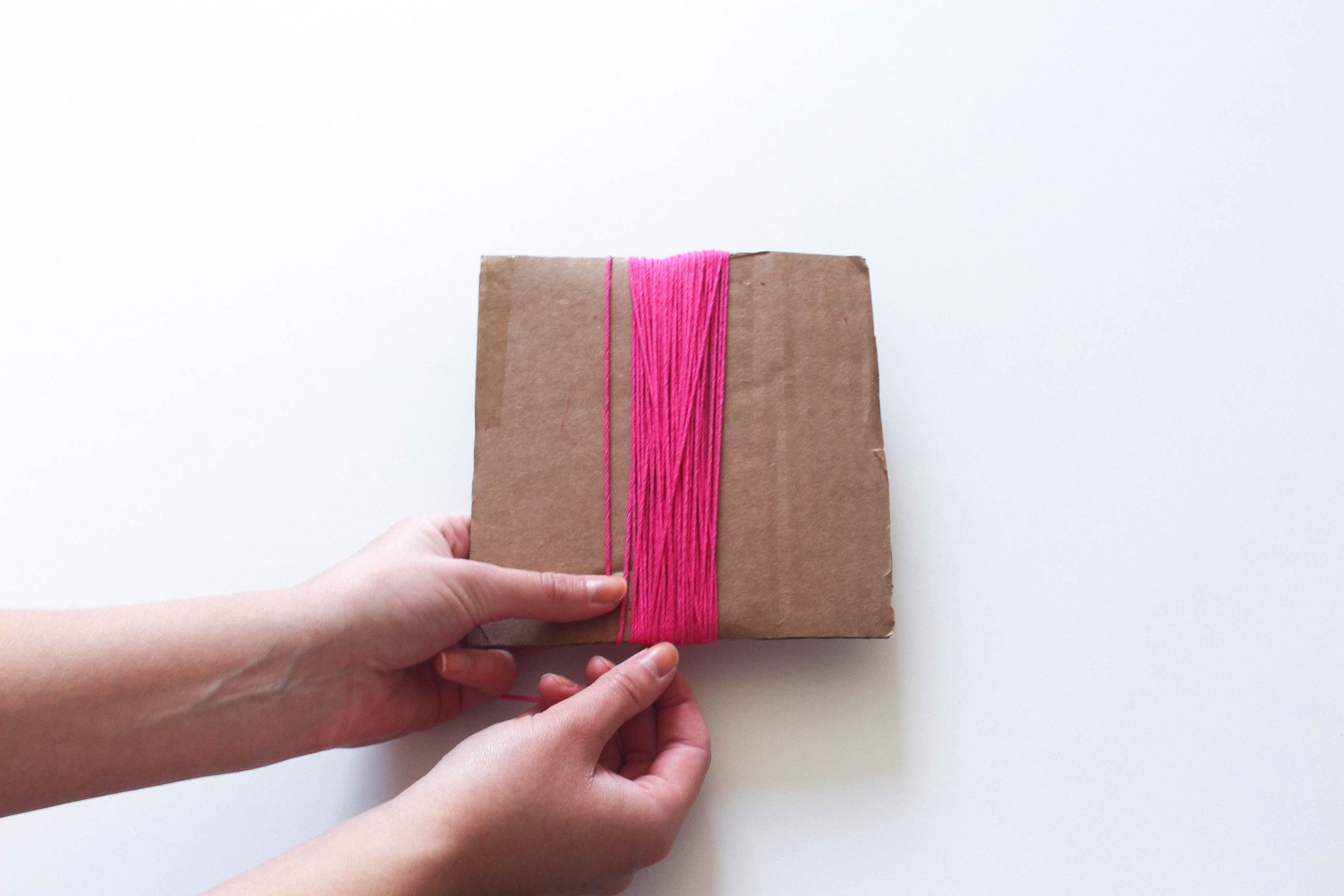 Step 3:
Cut the yarn at the bottom so the yarn is all the same length.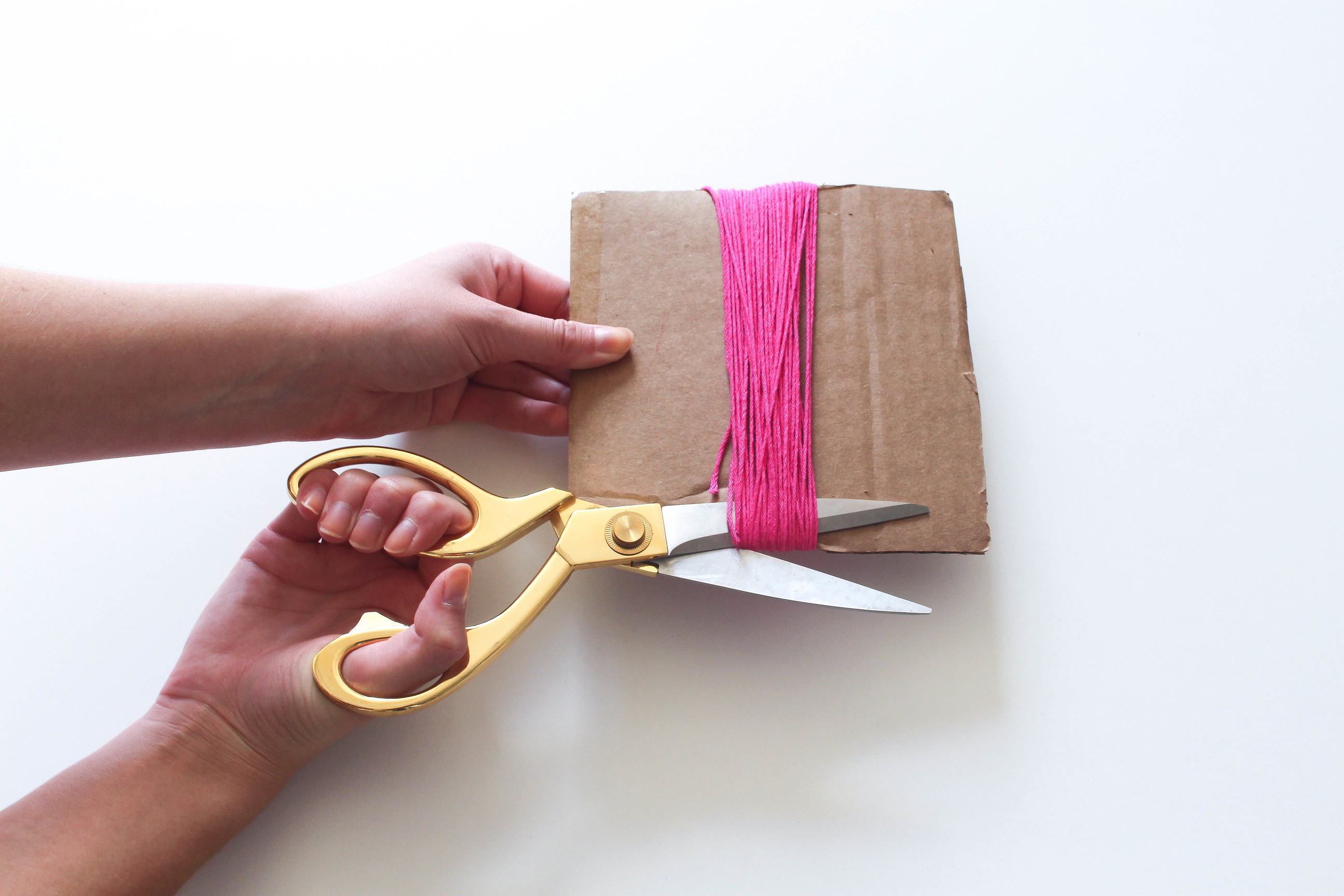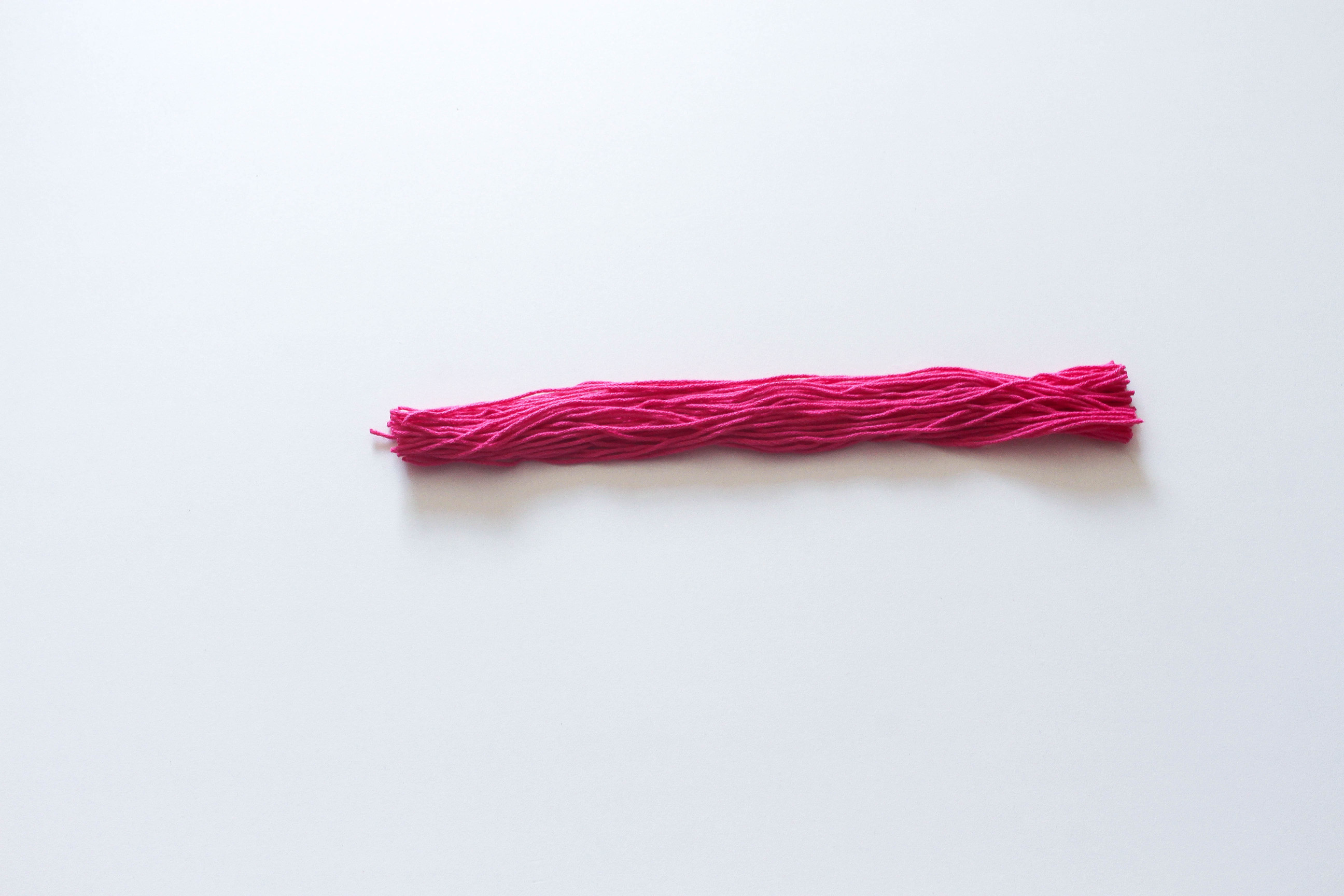 Step 4:
Take more yarn and tie a knot in the middle.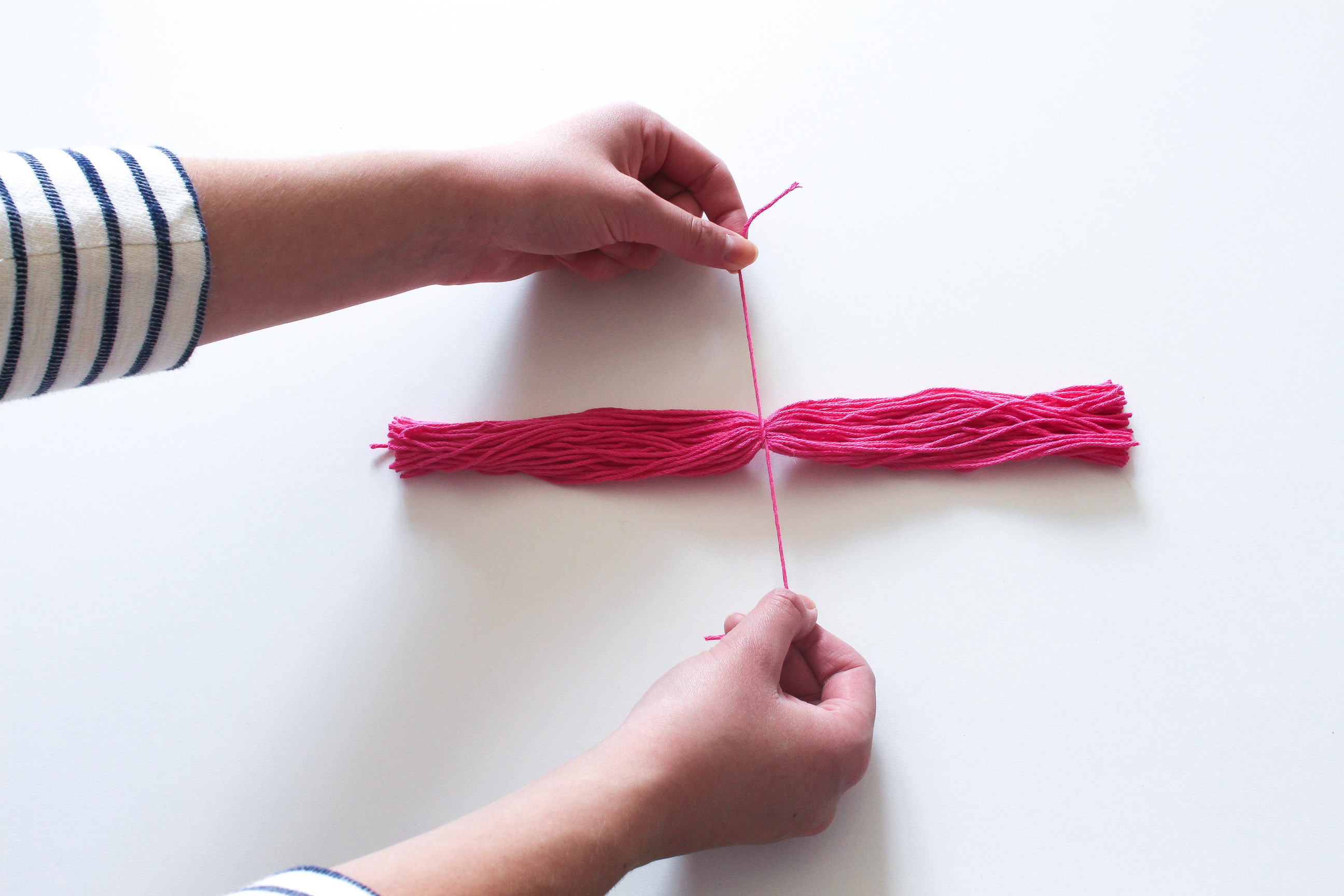 Step 5:
Fold the yarn over at the knot and take two more pieces of yarn and tie them onto the tassel so it bubbles.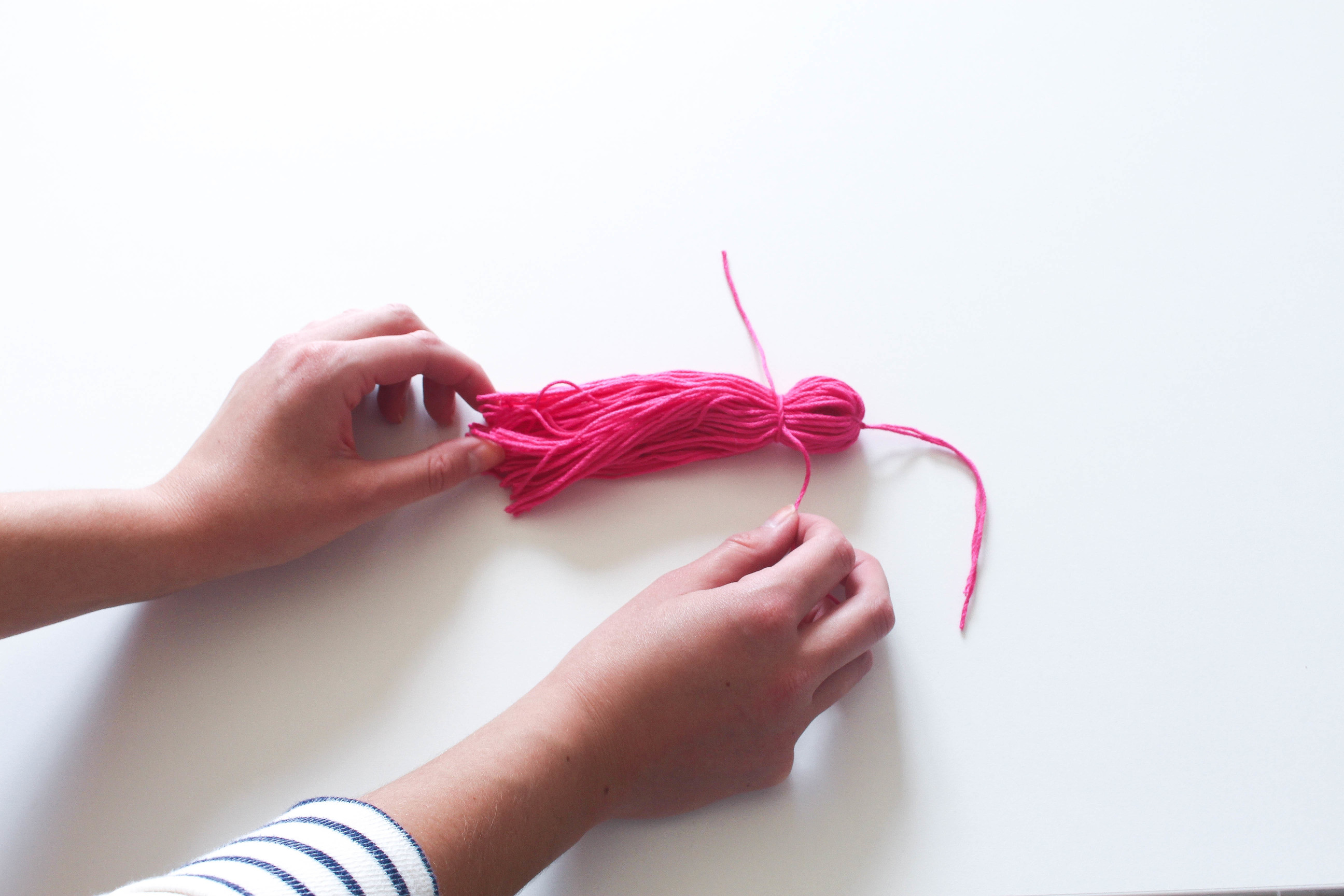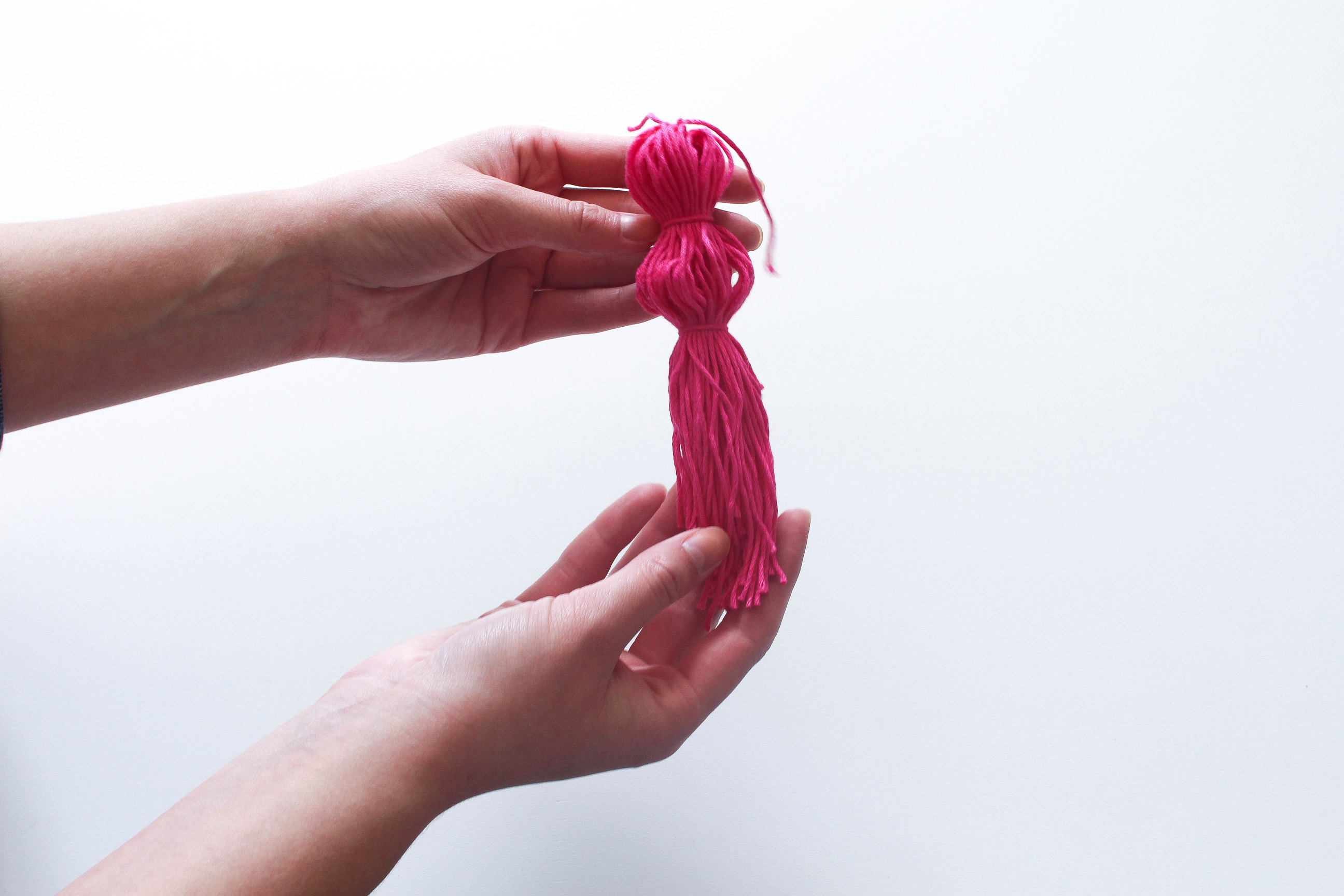 Step 6:
Repeat until you have the desired amount of tassels.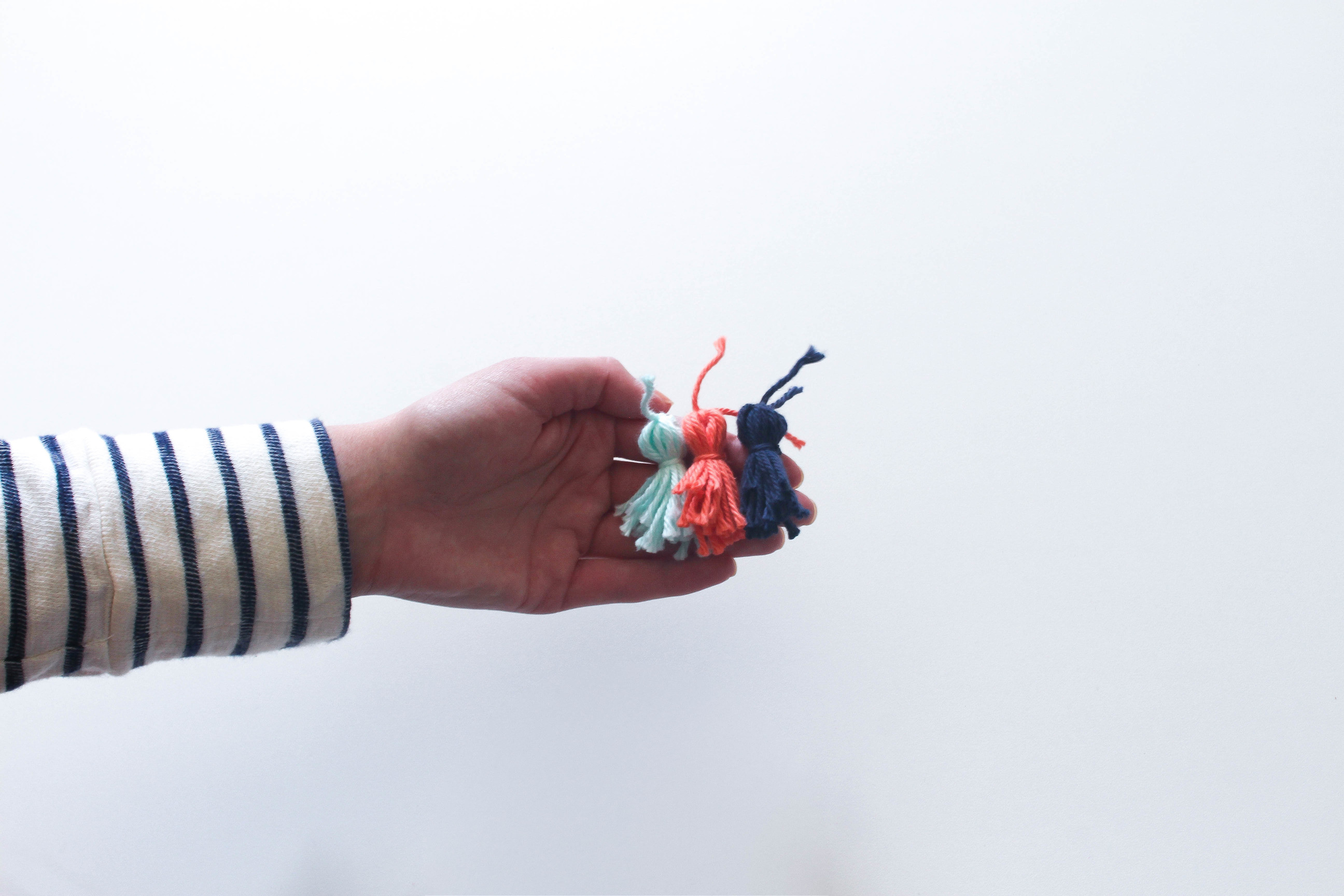 Step 7:
For the duvet cover I used my ruler to space out each tassel and sewed them onto the blanket with the same color thread as the yarn. For the rest of the projects I used hot glue to stick them on.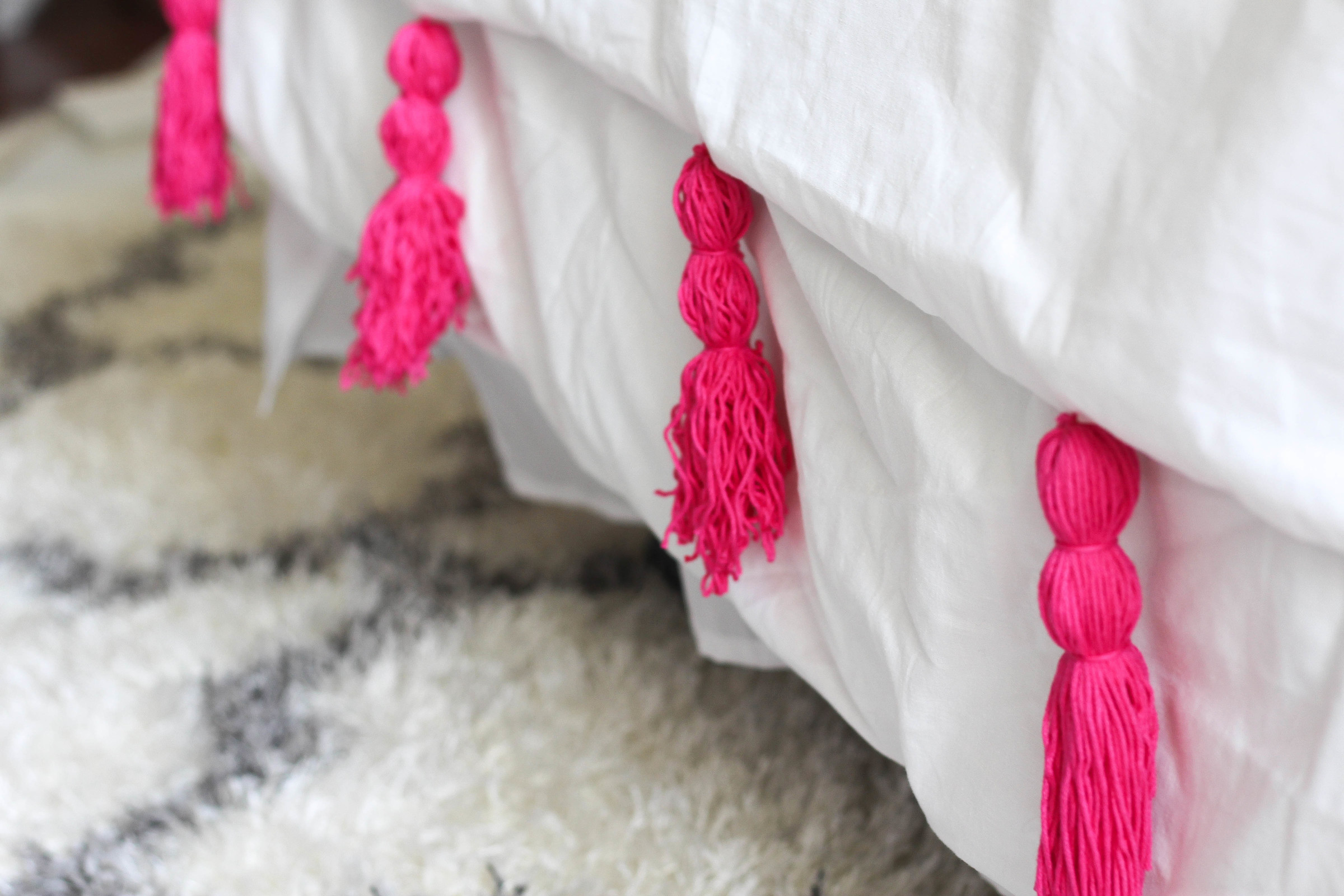 I hope you all enjoyed this fun little DIY post! I love crafting and sharing ideas with you all. Let me know if you want to see more of these.
xoxo,
Lauren Emily Lindmark
Copyright © 2016 dailydoseofcharm.com