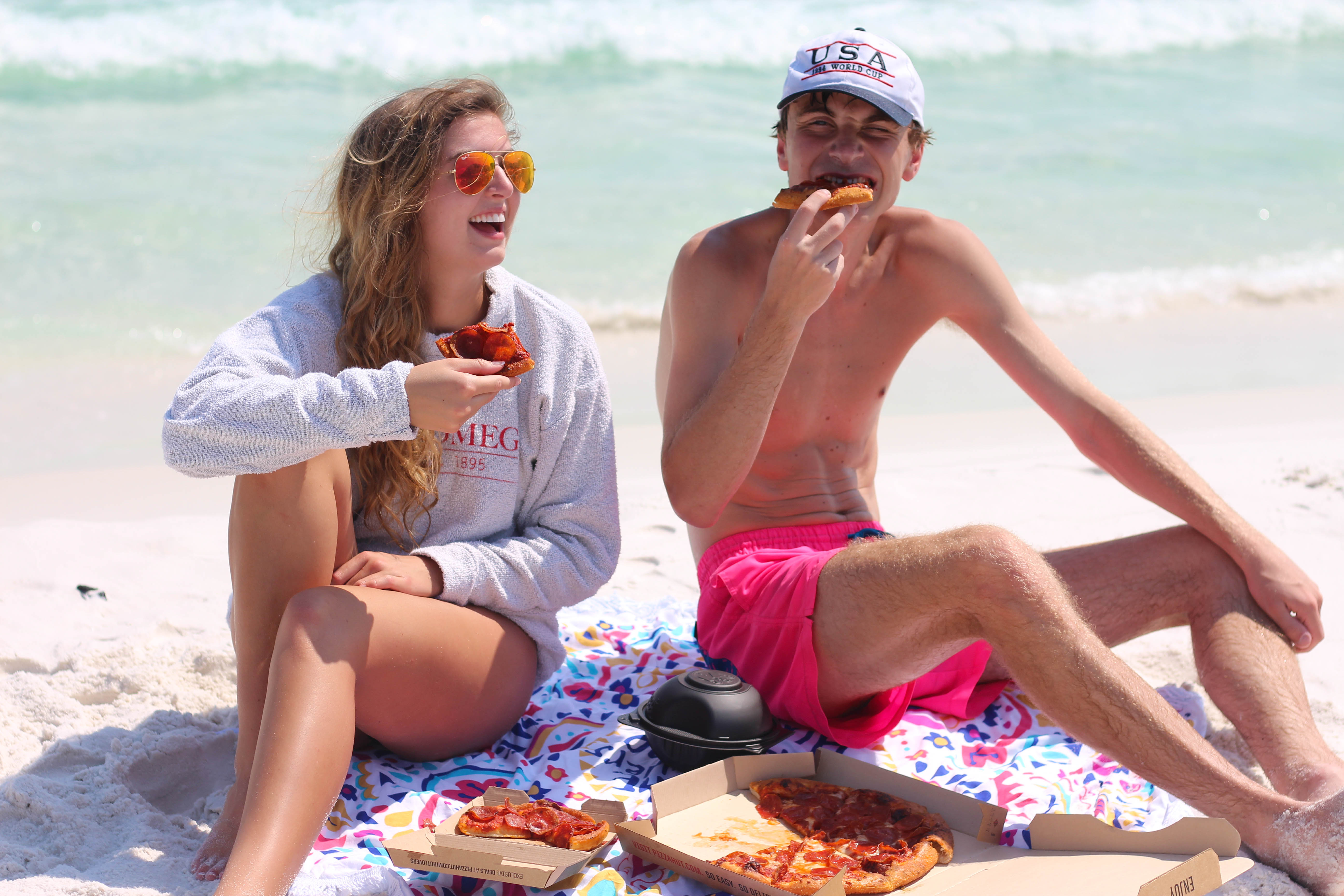 Pizza Beach Picnic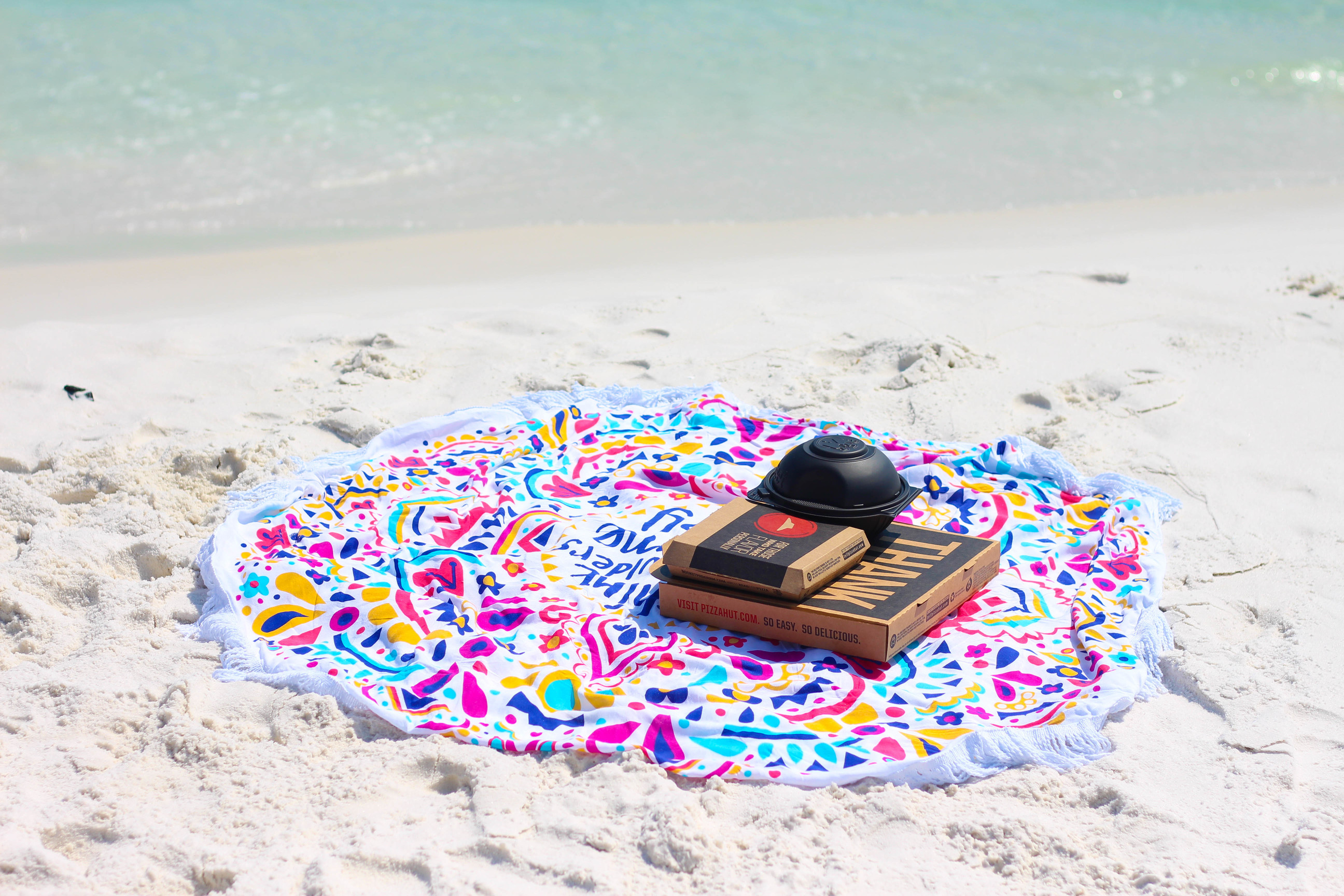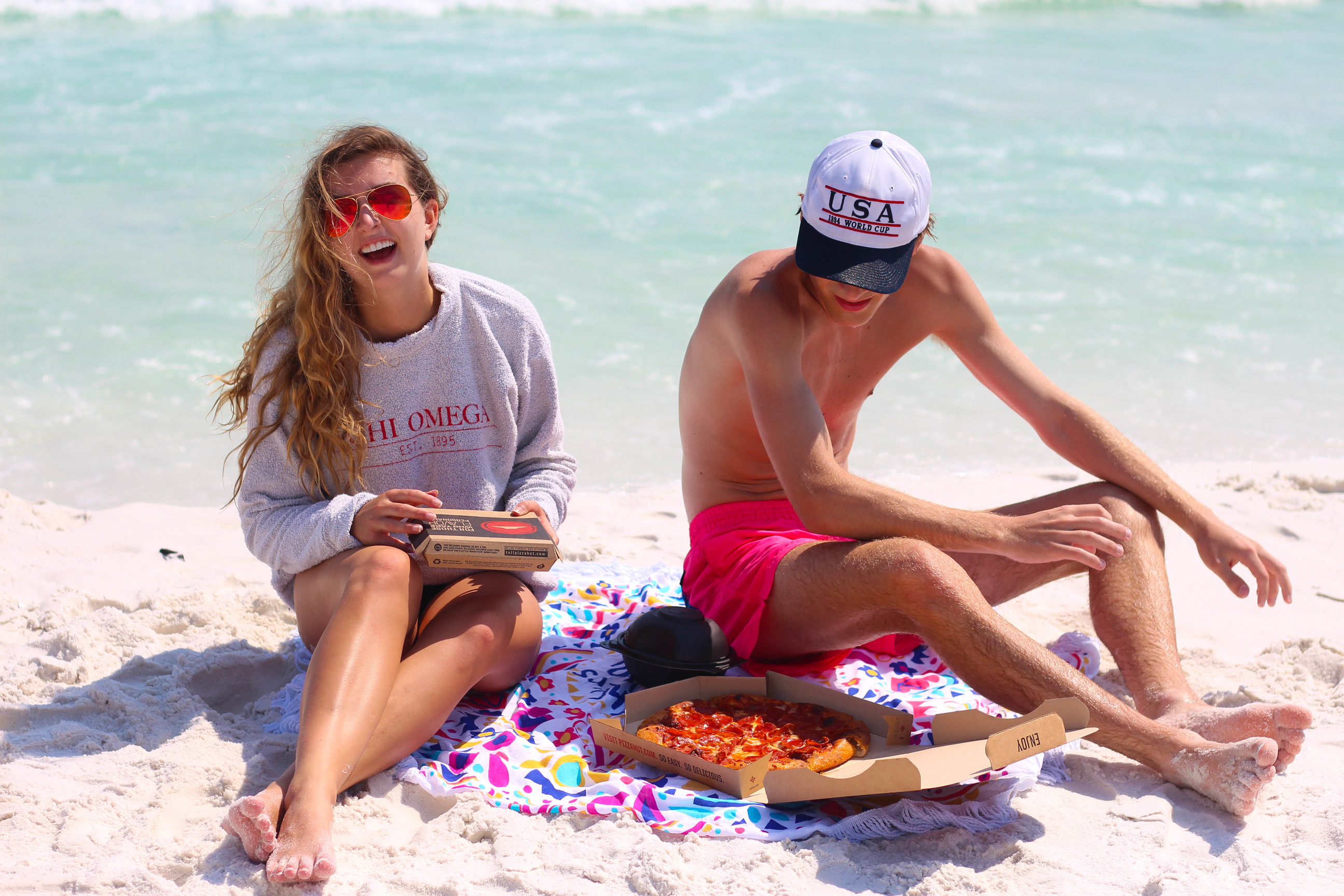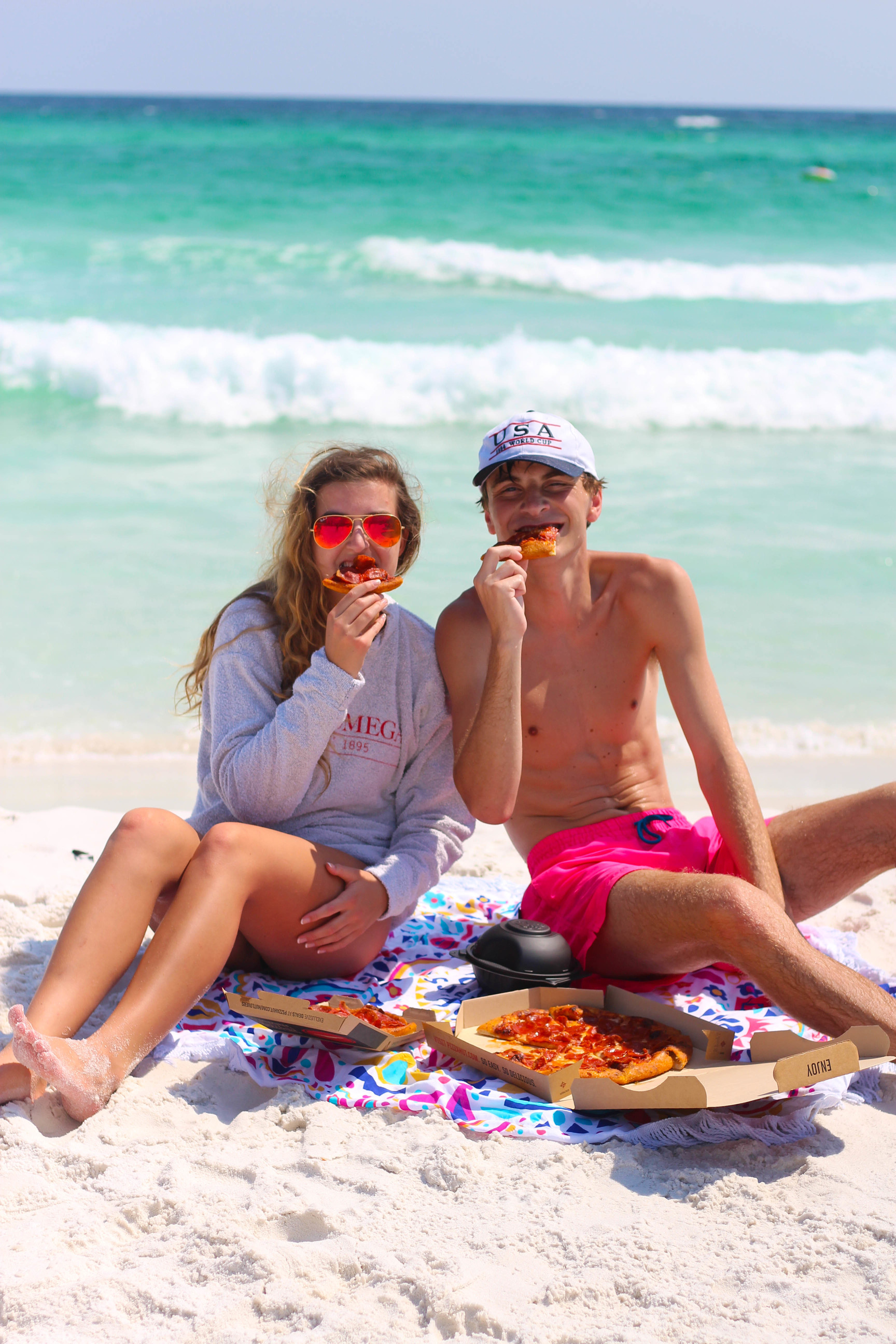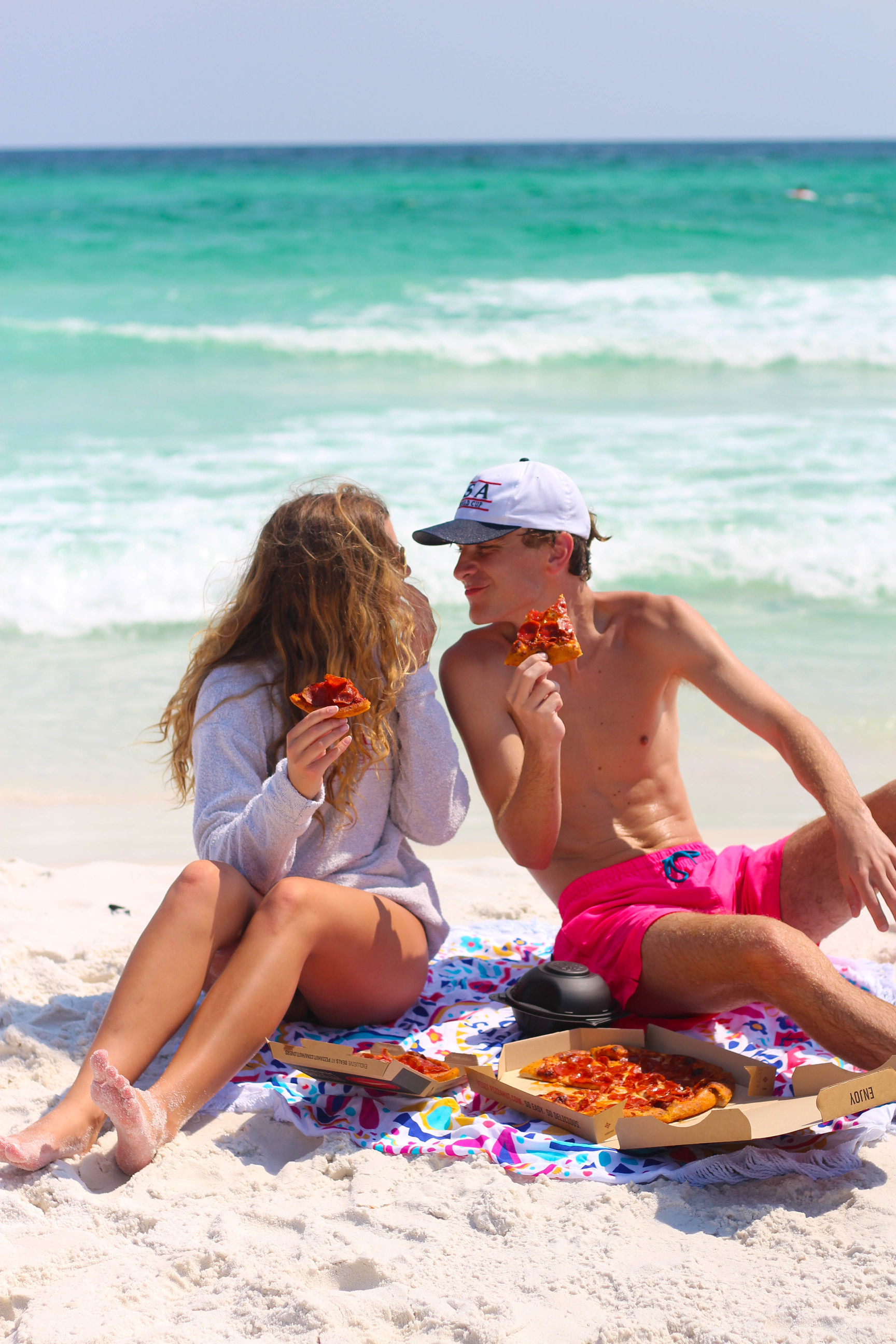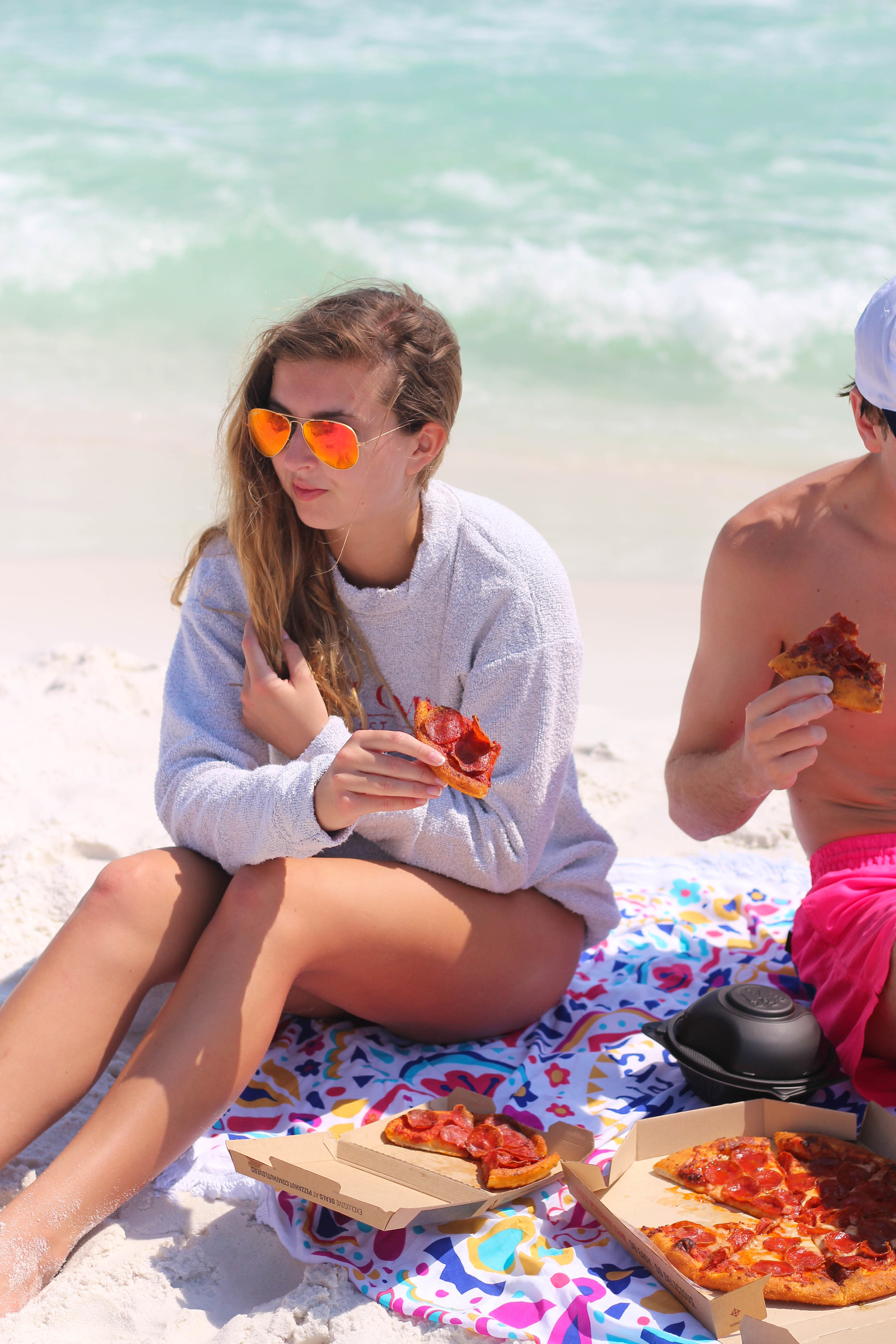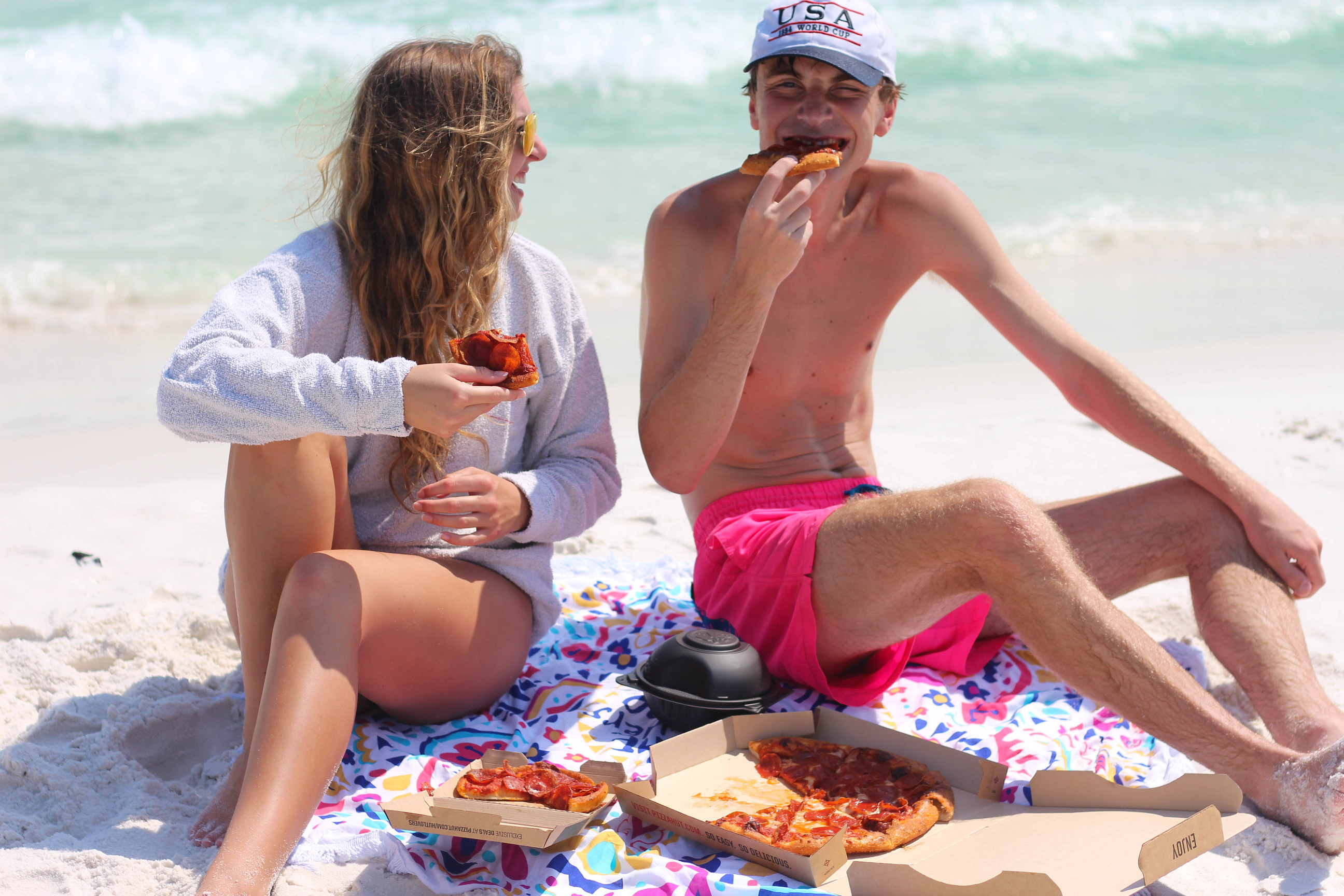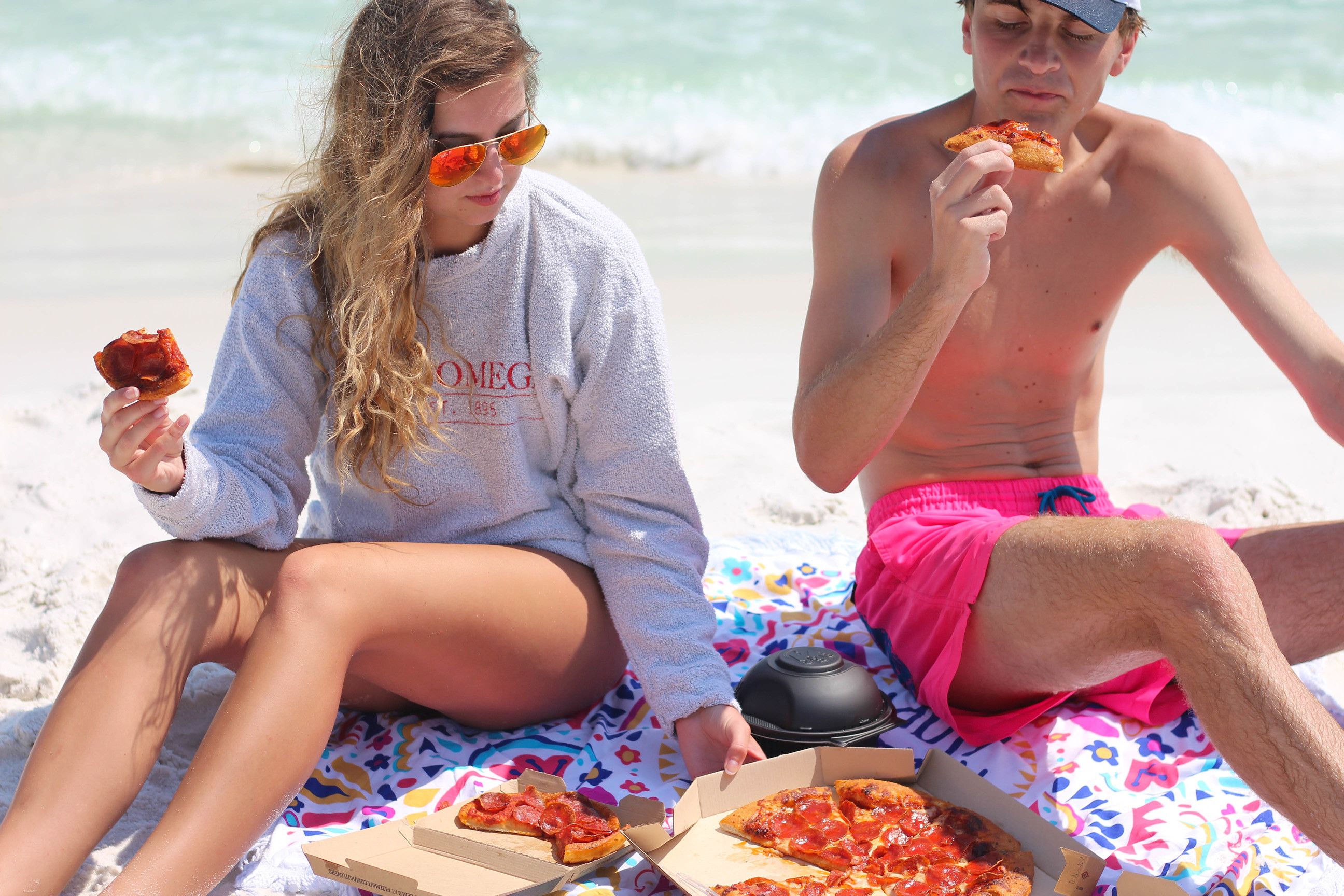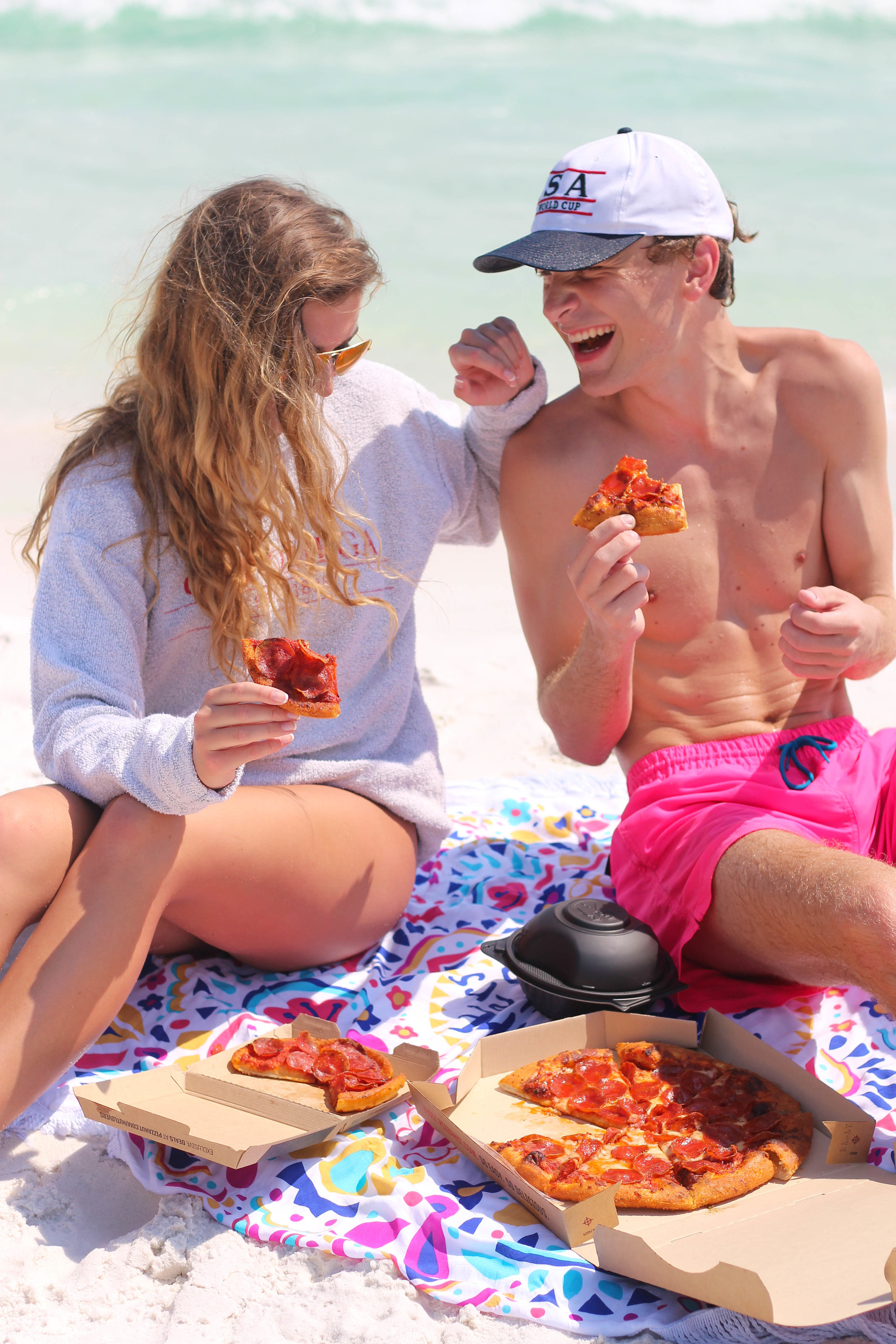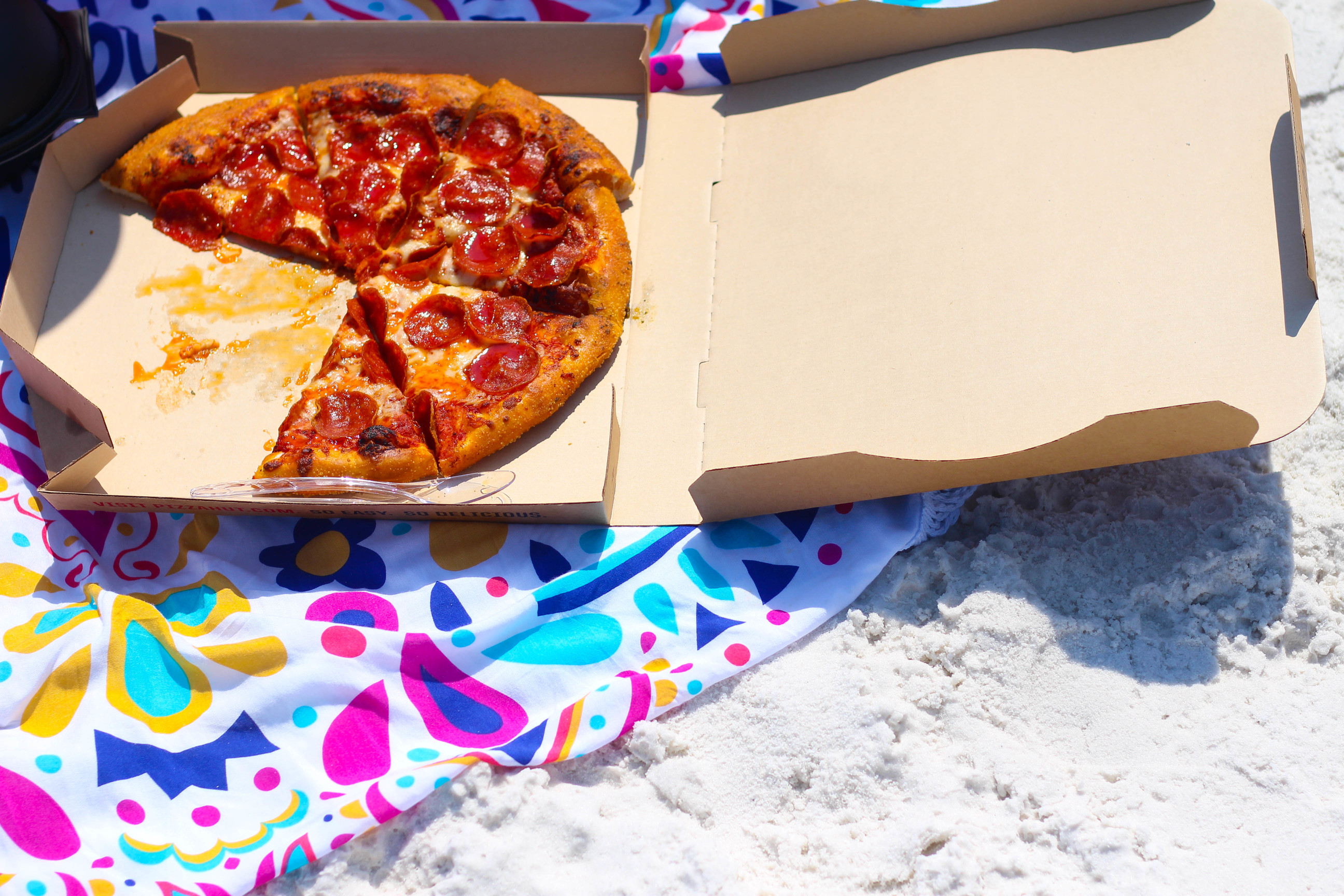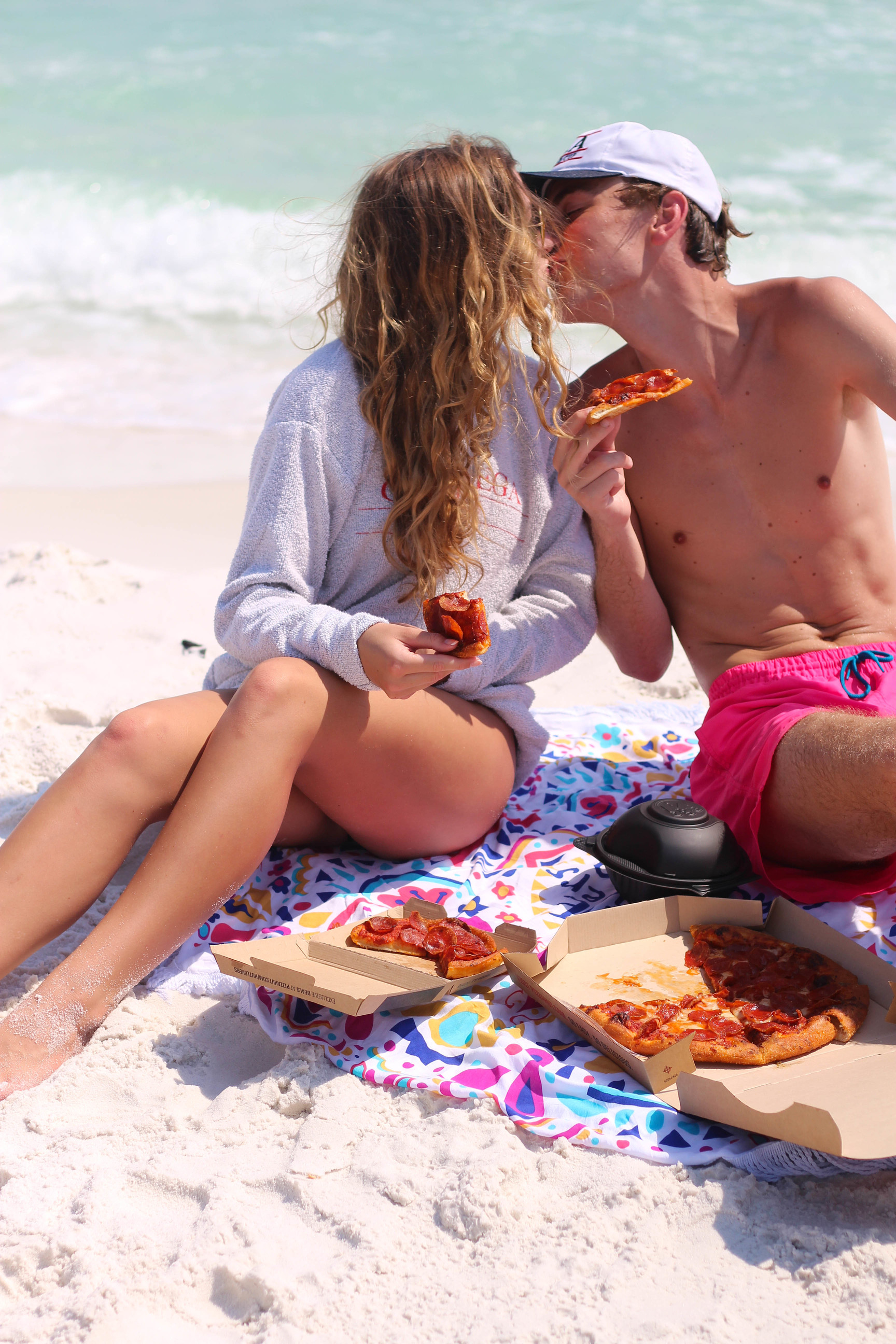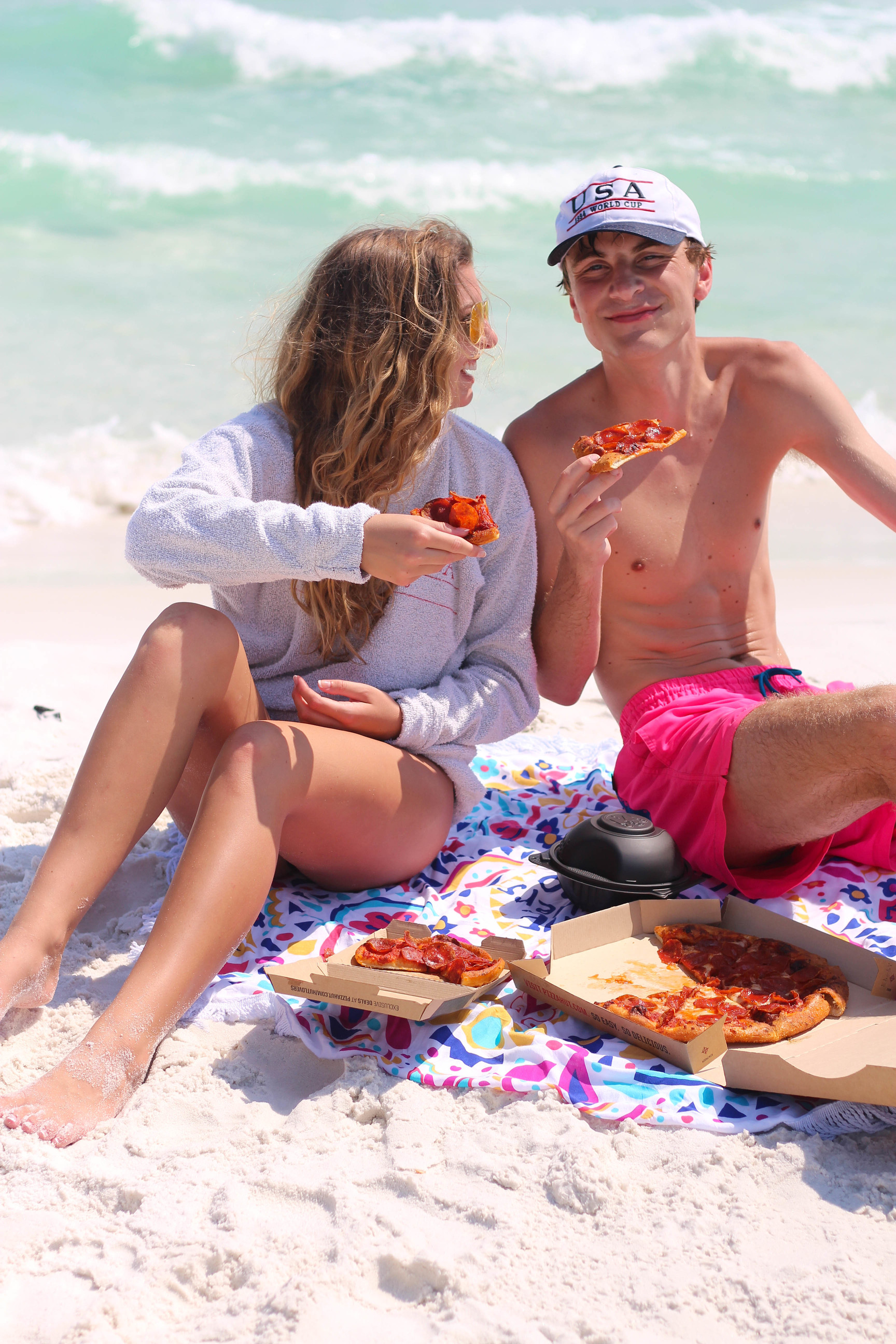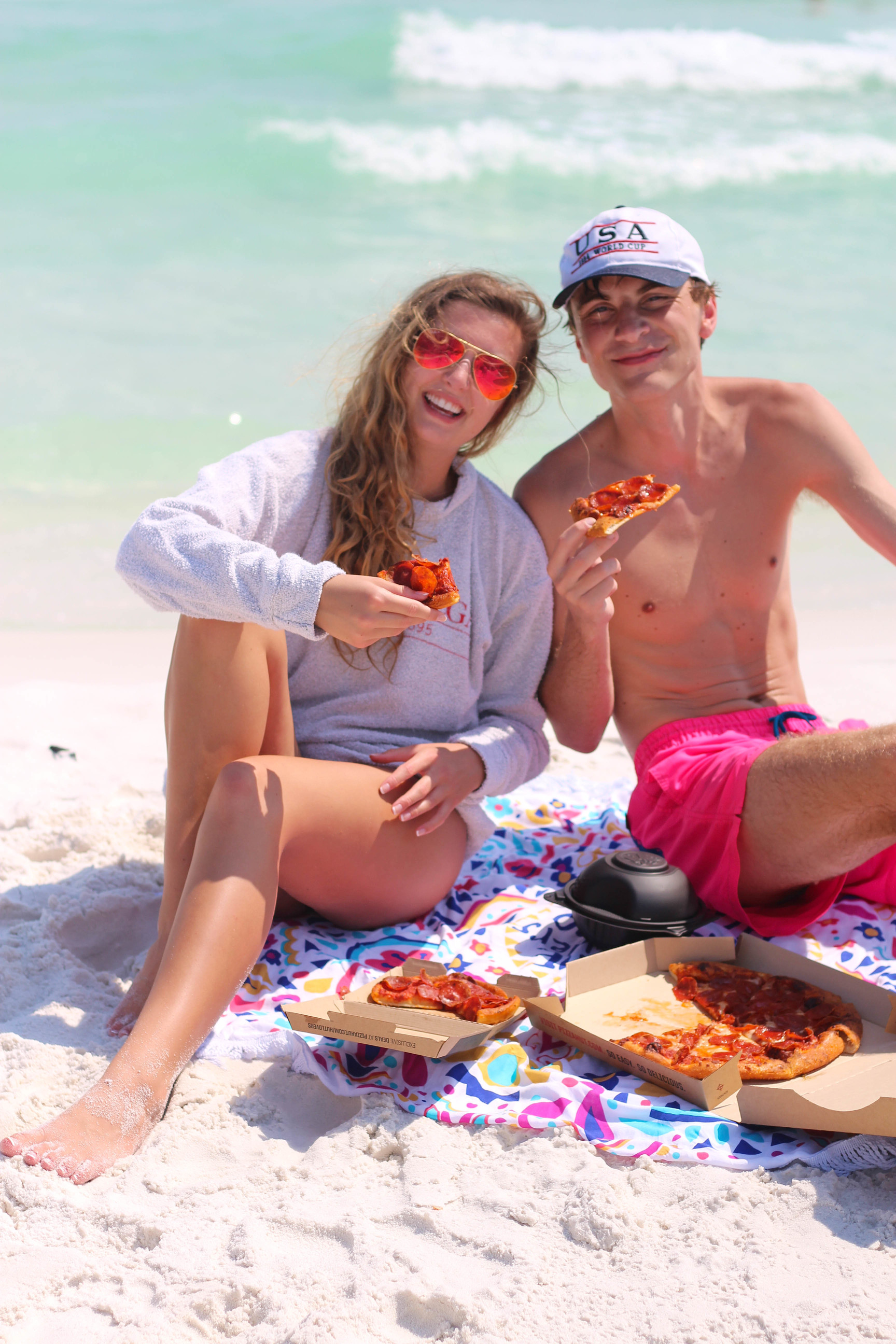 If you haven't noticed, I've been in the beautiful Destin, Florida for the past week and it's been a blast! I'm planning on posting a Destin recap with all my beach photos, but just a little update so you aren't lost: My family and I (and by family, I mean all 21 of us on my mom's side) went to Destin, Florida for a little summer getaway. We stayed in the same house that we did 3 years ago when we all came and it is the most beautiful house I have ever seen! I love spending time with my family, there's never a dull moment around them! On top of that everyone in my family can cook so the week was filled with delicious homemade meals – minus this day because Philip and I decided to order pizza haha!
Philip and I wanted to spend the whole day on the beach Saturday and actually managed to do so (which meant I also managed to get sunburnt, but that is a different story). Because Philip and I were dead set on never leaving the beach I decided to download the Pizza Hut app to order us lunch. In all honesty, I'm a Papa Johns gal – especially now that I know I'm lactose intolerant because I can still eat their garlic dipping sauce. However, Philip likes their $5 Flavor menu (I think that's what it's called?) so I decided to just order from that and got a cheese-less pizza for myself!
We had a fun little picnic by the waves and we were cracking up the whole time as we took pictures shoving our face with pizza haha! This trip was so amazing, I am so sad it's over. Comment below your favorite pizza place because I'm curious haha!
Side note about my sweater – it was 100º+ on the beach so yes.. it was a bad idea to throw it on for pictures. Who wants to eat pizza in a bikini though amirite? These sweaters are awesome though so definitely check out their website for this fall! I just went on their website so I could link it to my blog post and saw they have a ton of new college ones (RIP my bank account). They are a bit pricey, but oh so cute 🙂
xoxo,
Lauren Emily Lindmark
Copyright © 2016 dailydoseofcharm.com