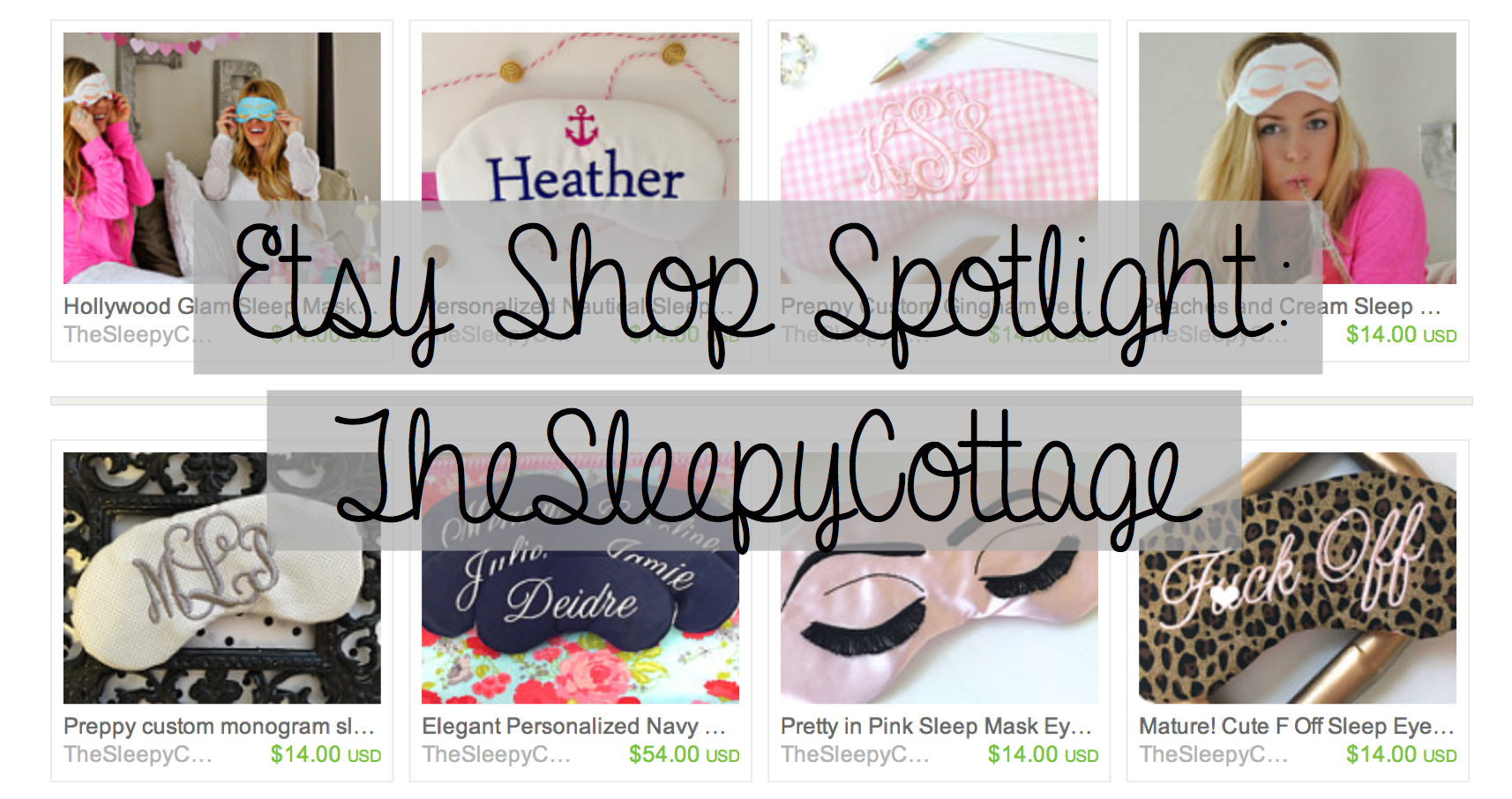 Etsy Shop Spotlight: TheSleepyCottage (+ win a sleeping mask)
There was a time in my life when I couldn't fall asleep unless I was wearing a sleeping mask, and to this day whenever I wear them I get the best night of sleep! I recently came across TheSleepyCottage and instantly wanted to buy ALL of her masks! Of course, I had to go with the monogrammed one…
These are perfect gifts for your friends & family (or yourself)! The good news is one of you won't have to buy it because TheSleepyCottage wants to give you one FOR FREE!
There are a few ways to enter:
1. Subscribe to my blog by email or wordpress account and comment your username/email below on this blog post with the word "done!"
2. Go to my instagram (laurenlindmark) and follow me, then like the picture on my instagram of the mask and my pup (same picture that you see above)!
3. Go to my tumblr (letsmakeitpreppy) and follow me, then reblog THIS PHOTO. You may enter as many times as you want on Tumblr.
Each of these will count for one vote – contest ends June 5, 2015 at 7:00 pm CST! The winner will be announced on my blog and contacted through whichever social media site it is from – the winner has 48 hours to accept before another winner is chosen.
Her customer service and products are both amazing, here are some of my favorites from her shop that I will most likely be purchasing really soon!
Peaches and Cream Sleep Mask Holly Golightly Eyelashes
I swear I am going to end up hoarding these! Go check out TheSleepyCottage and see 😉 for yourself (get it? "See"…I know, I'm not funny). Until next time!
xoxo,
-Lauren Emily
*The mask was sent to me – all opinions are my own
Copyright © 2015 dailydoseofcharm.com