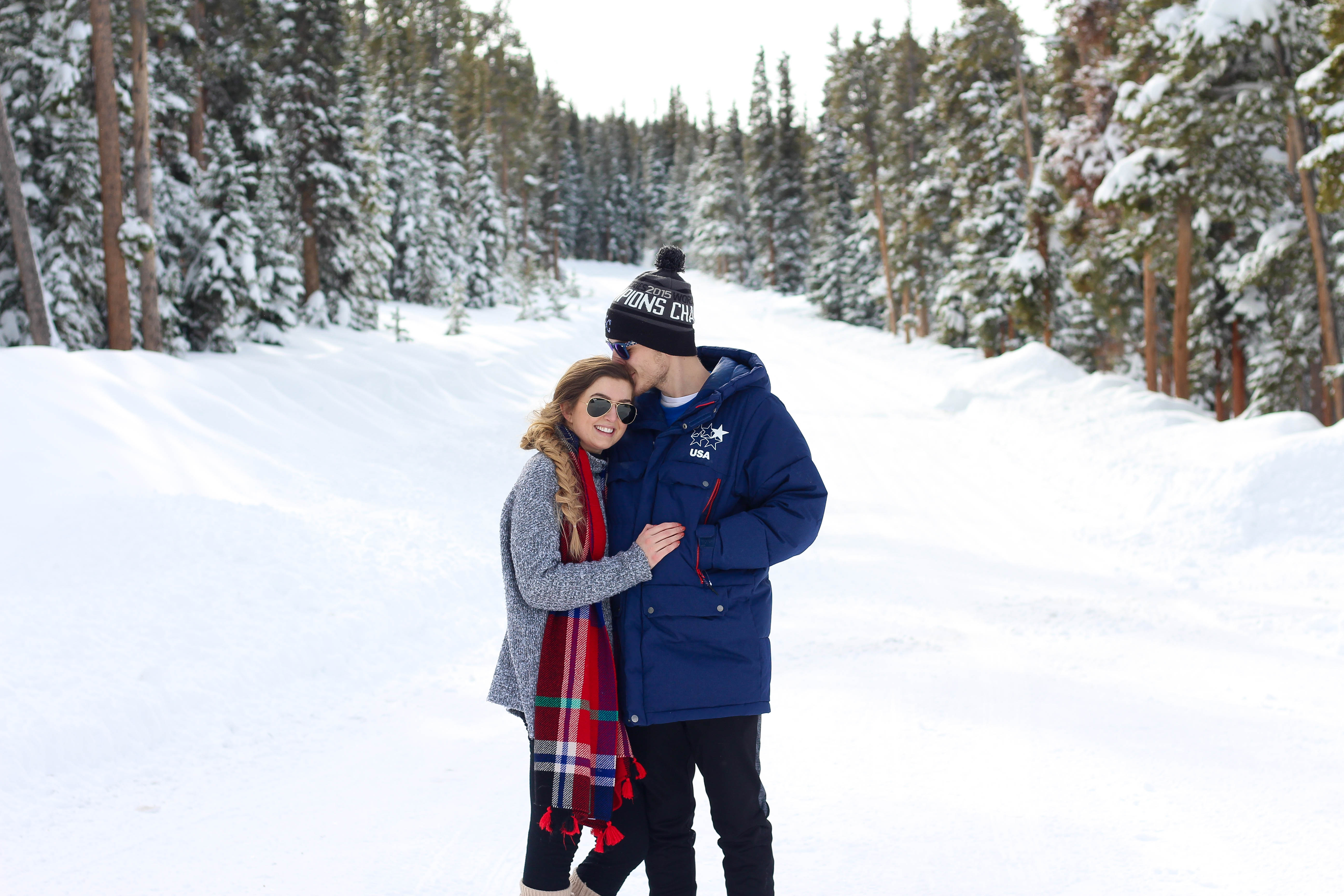 Exploring the Mountains | Colorado Travel Diary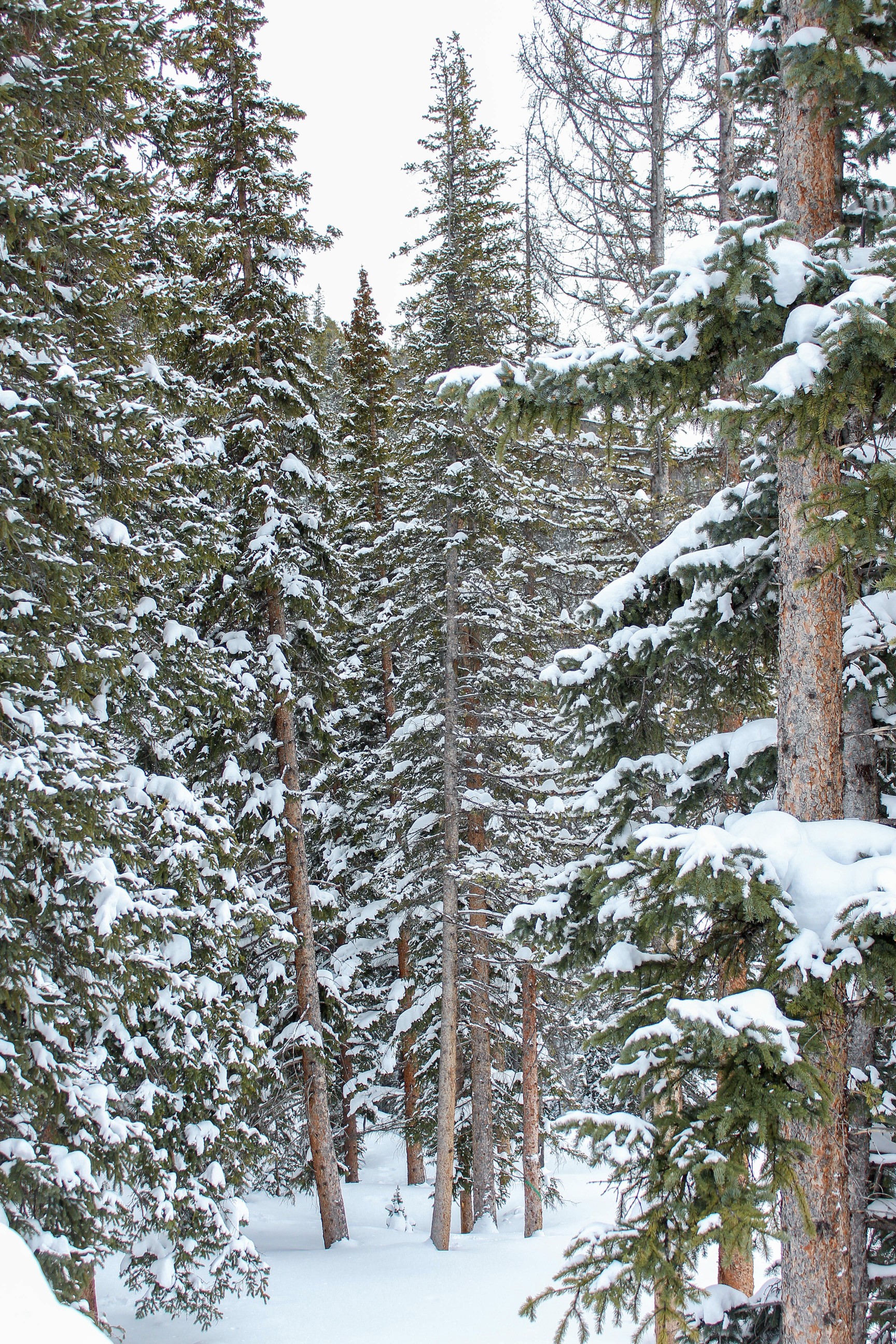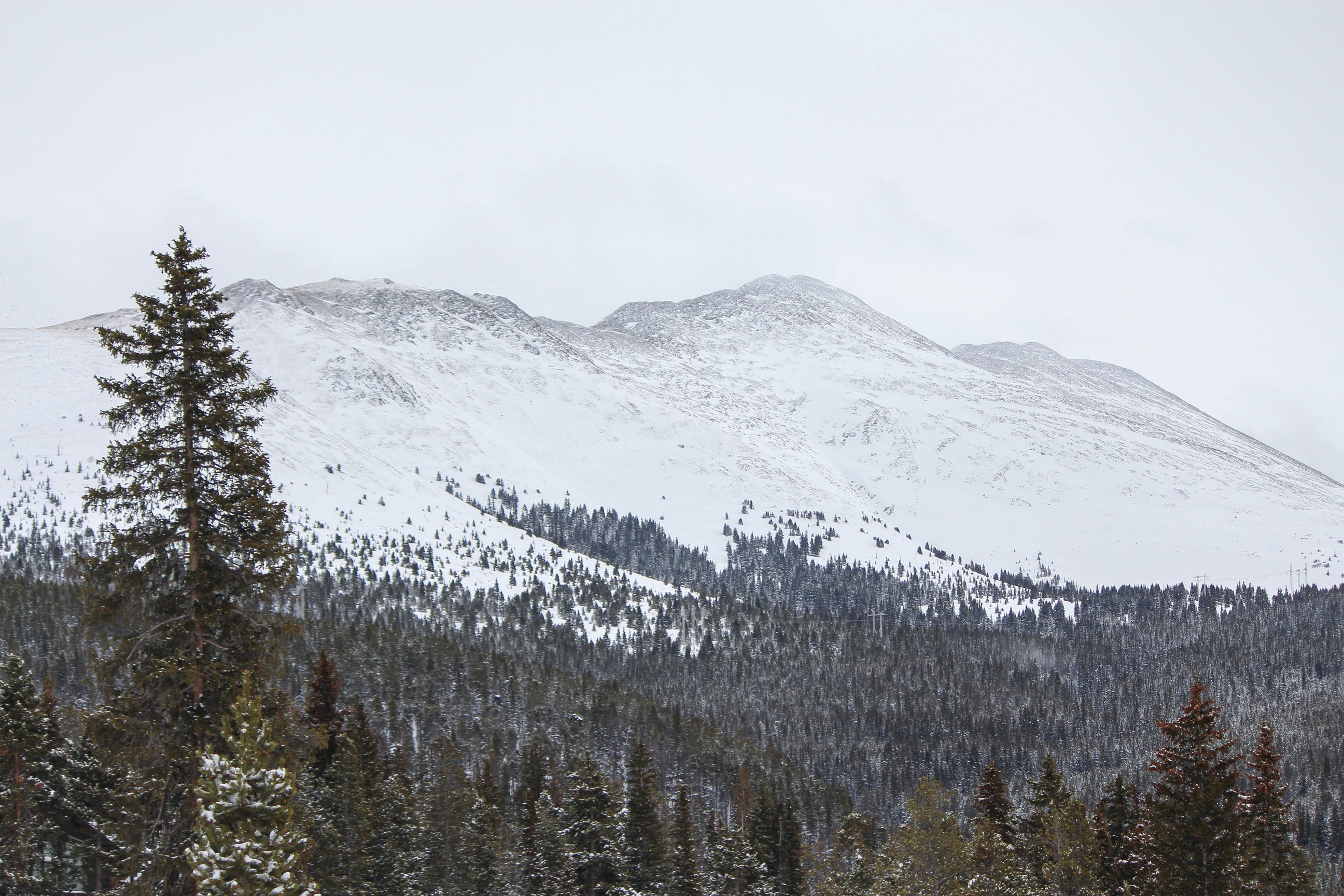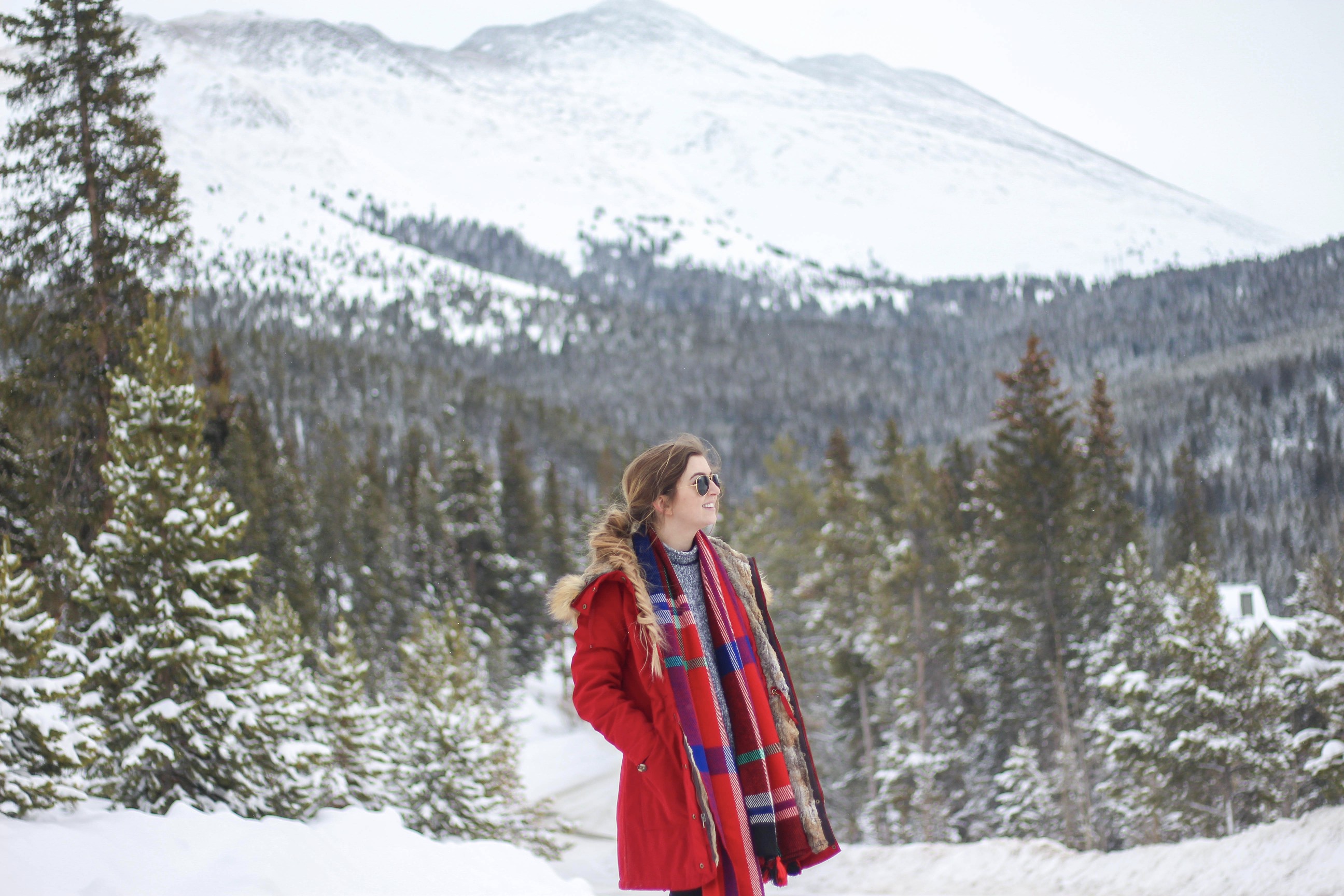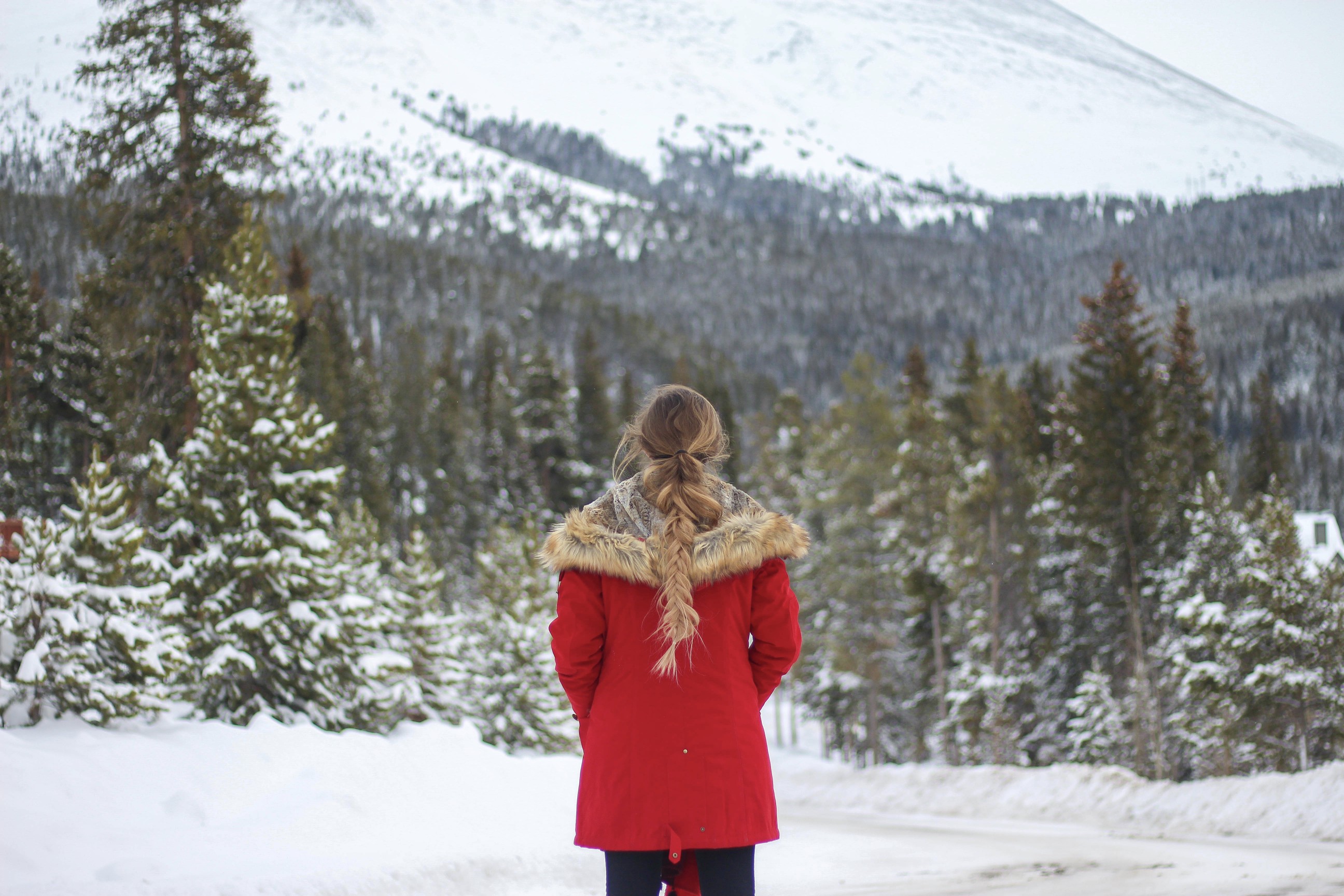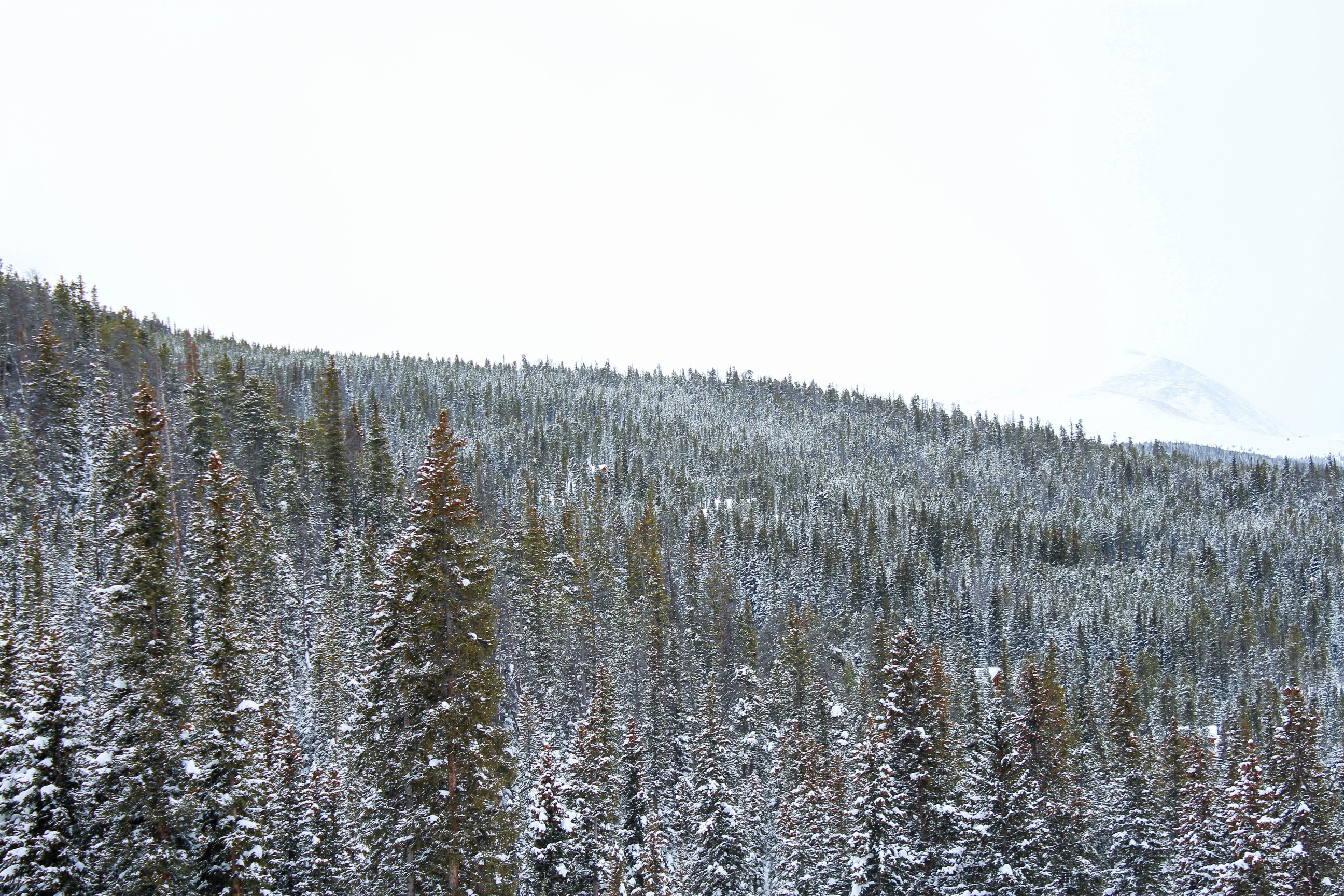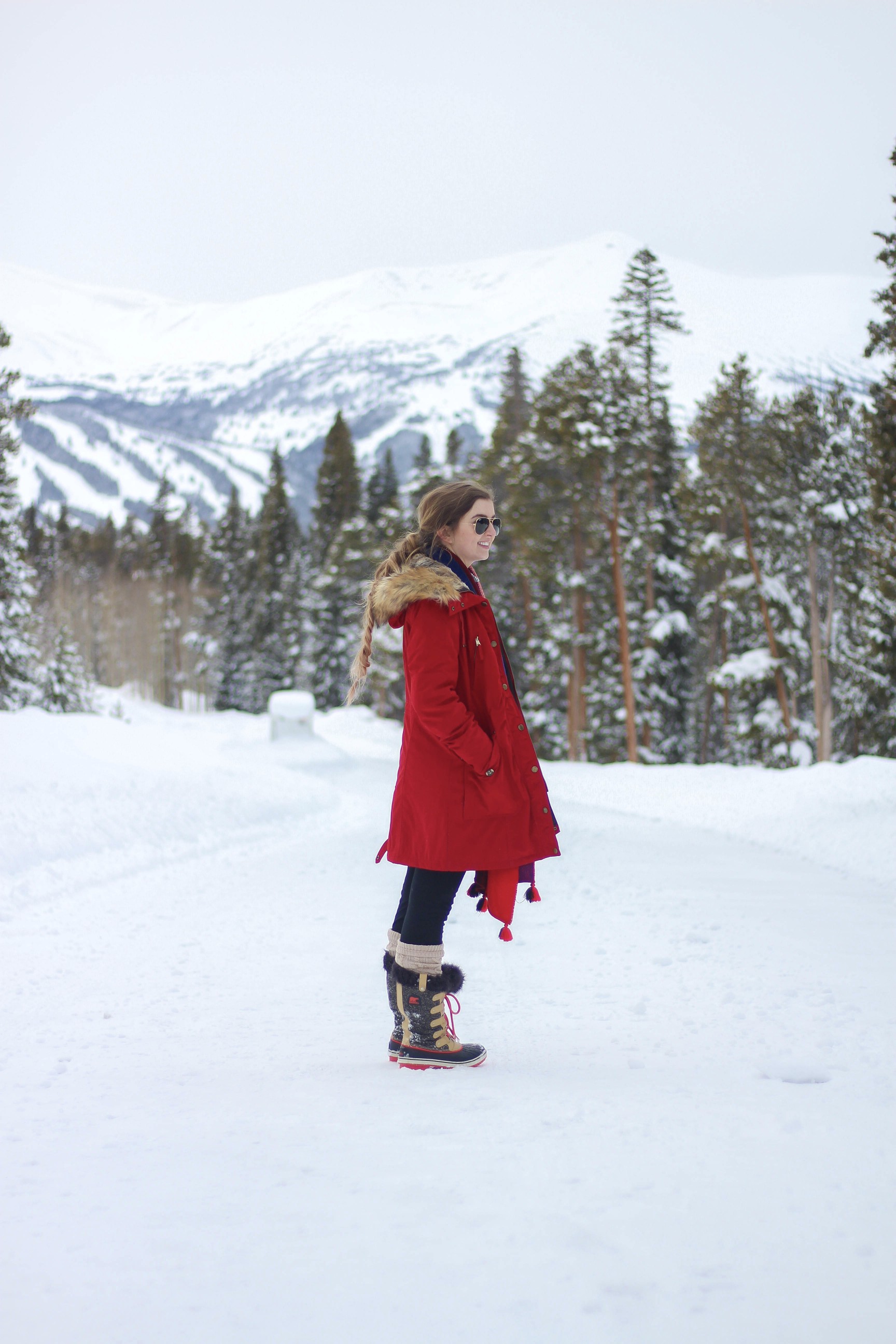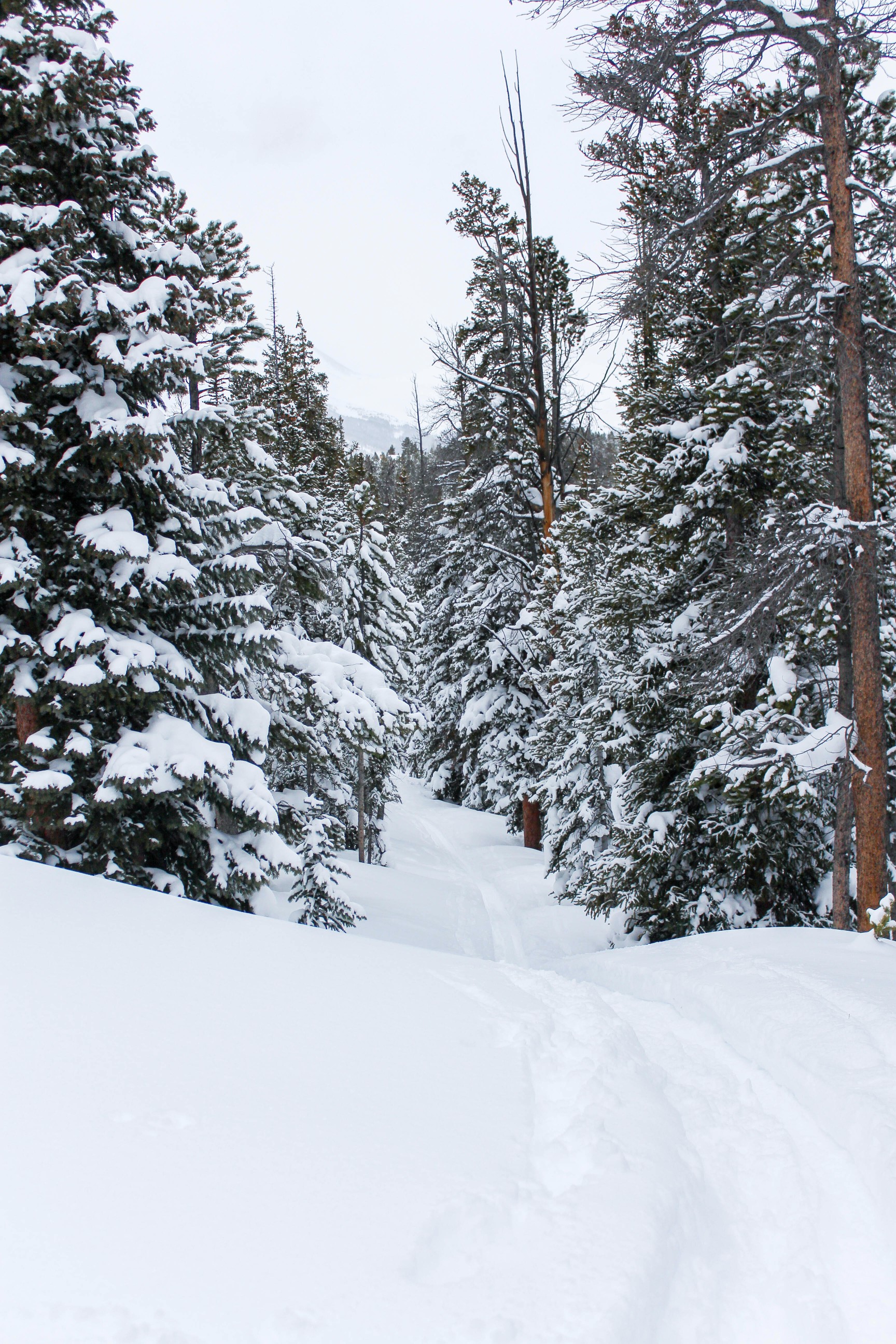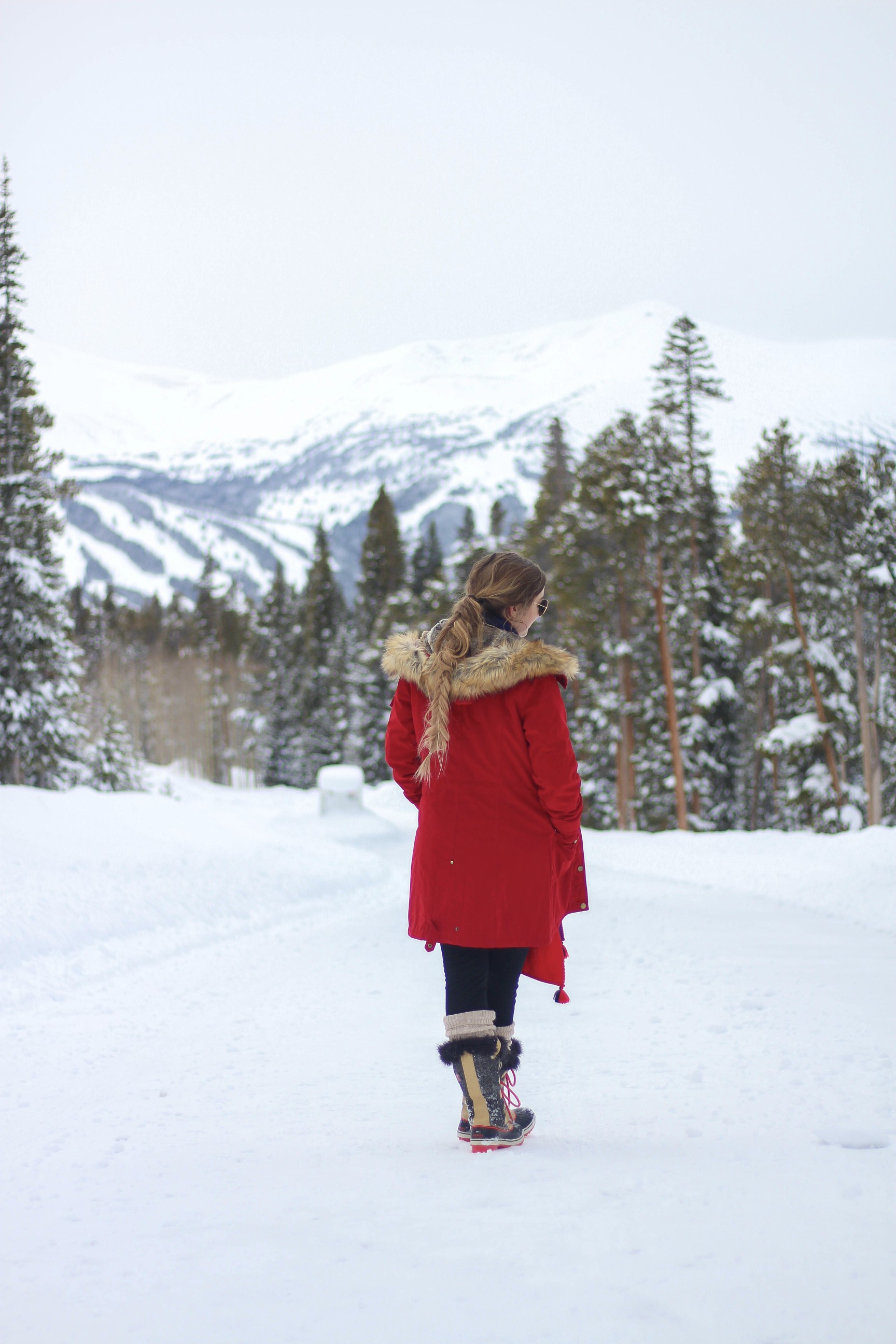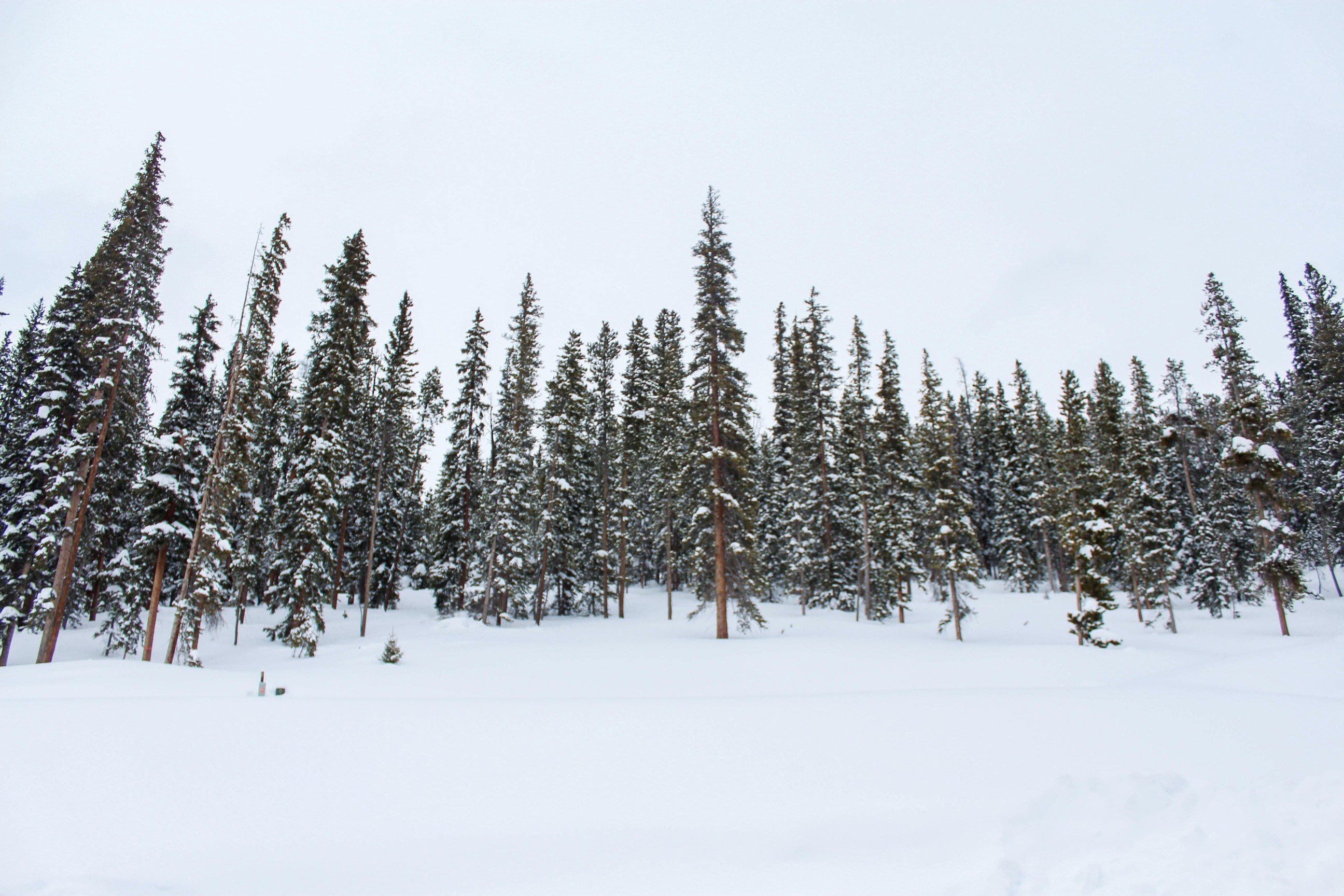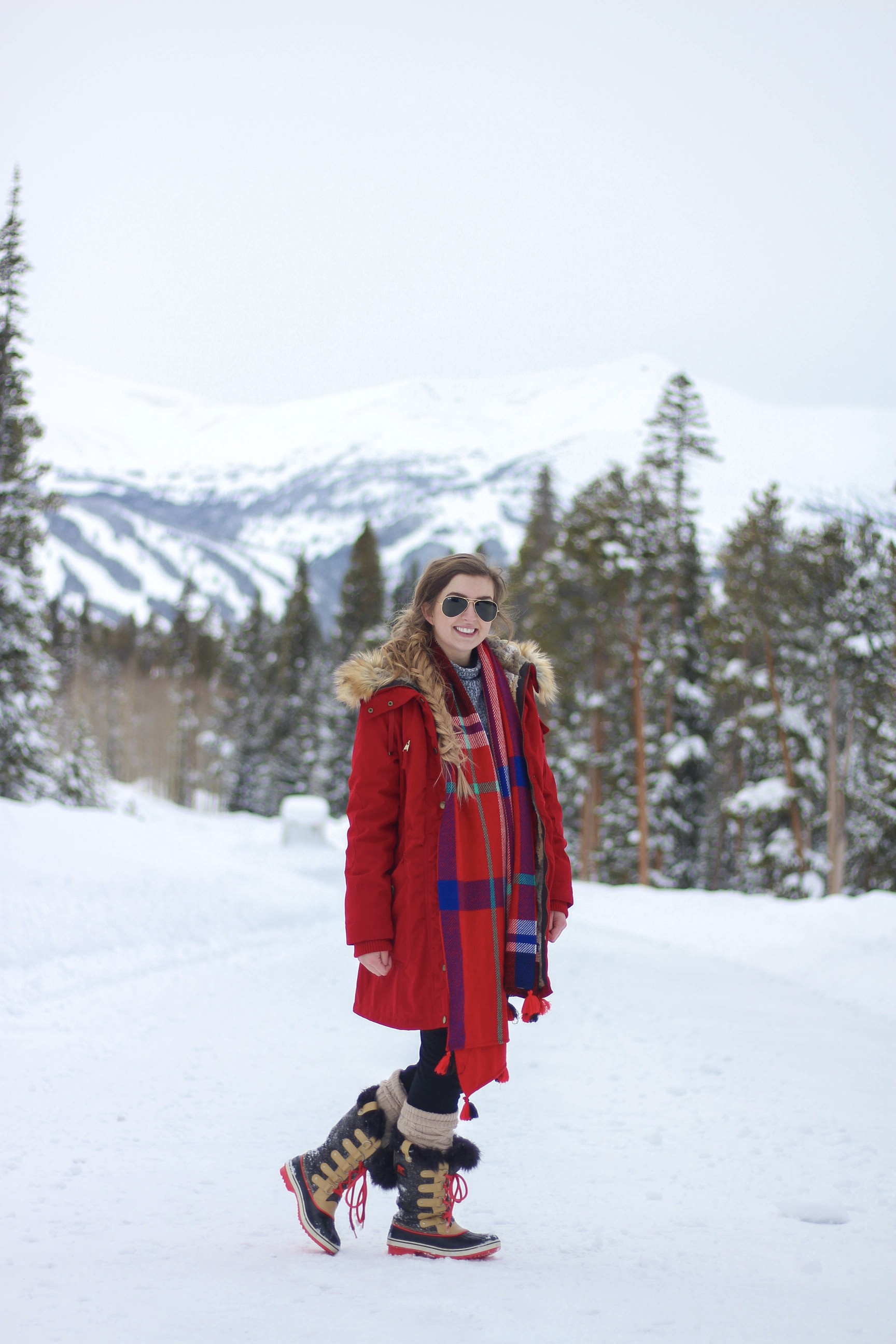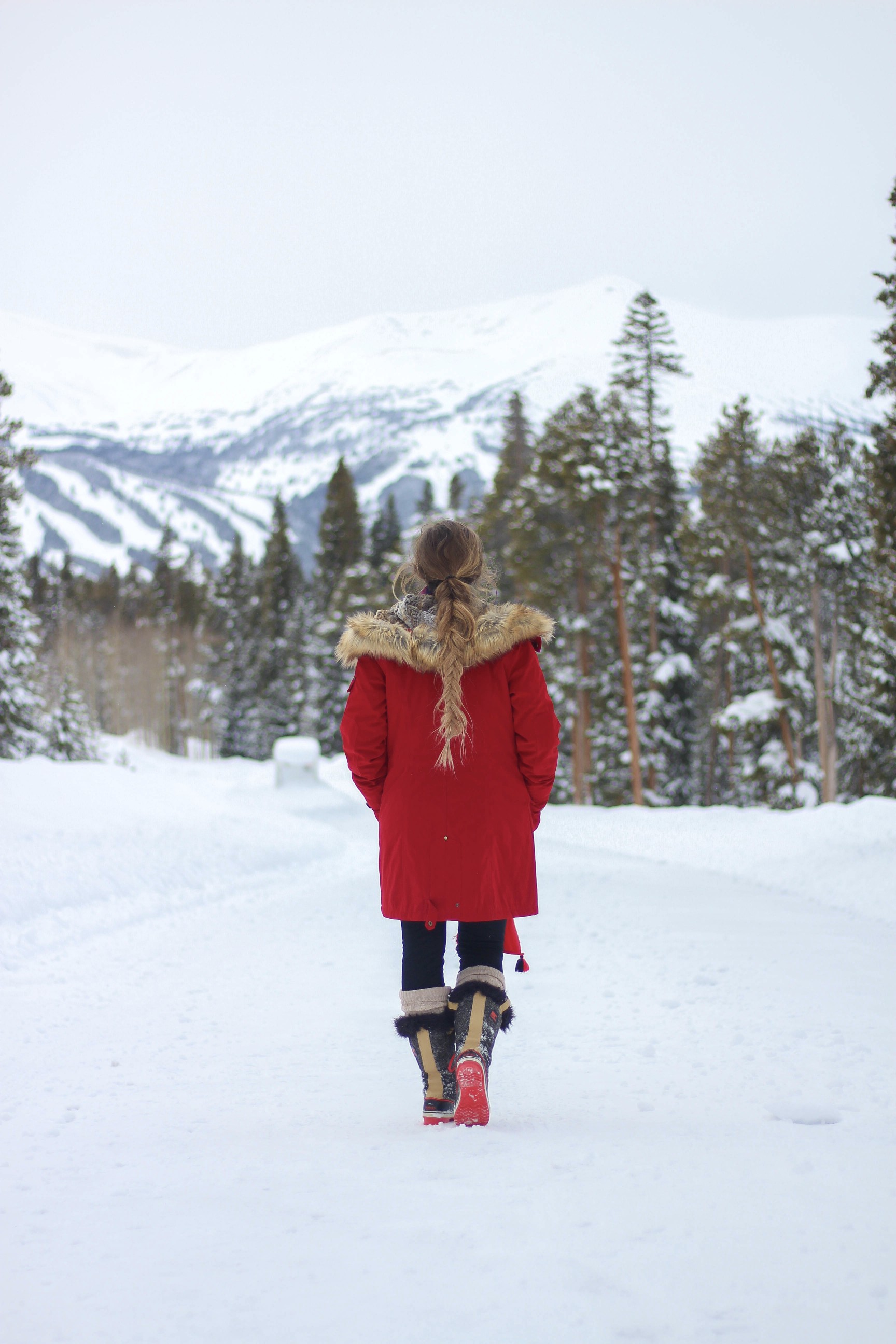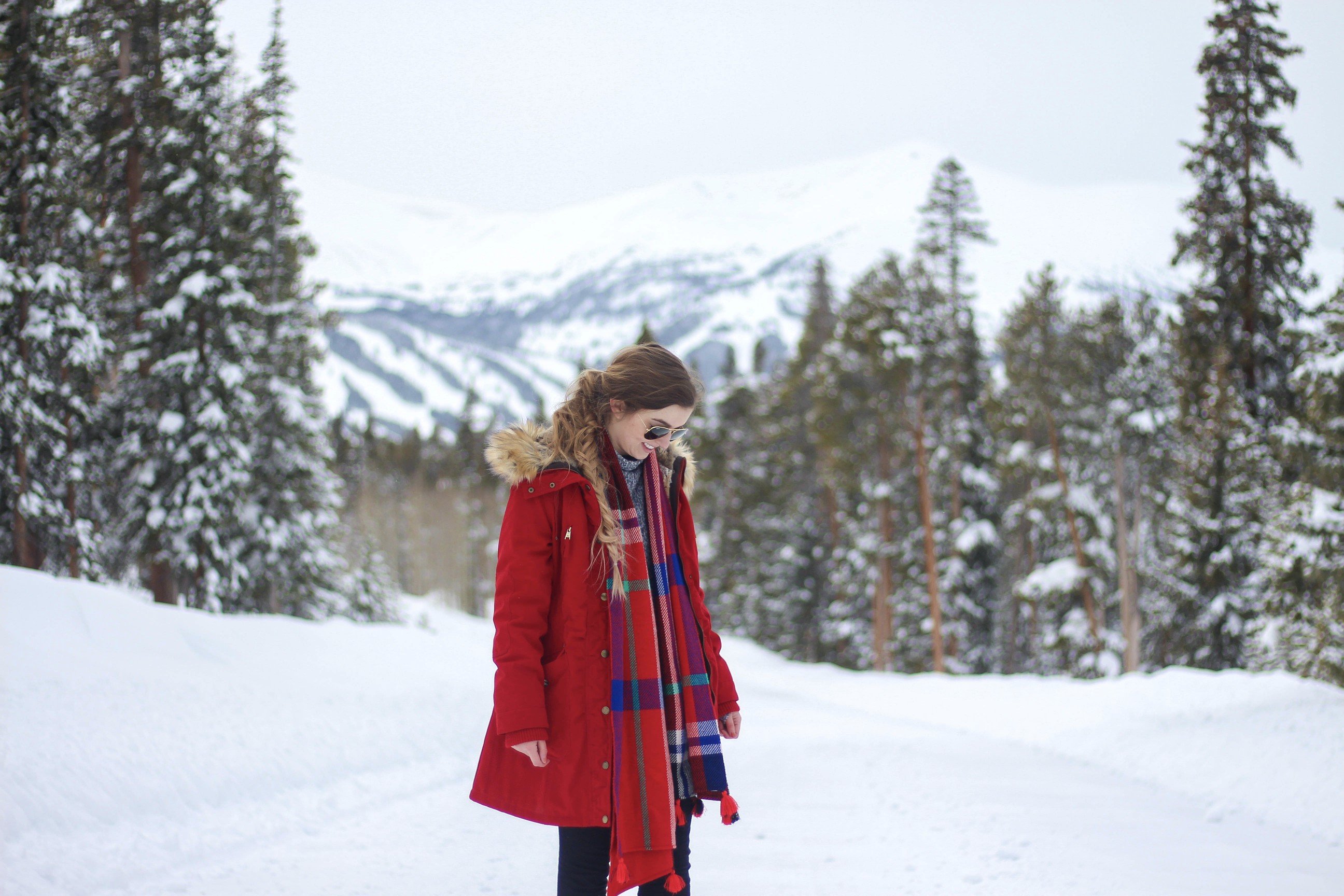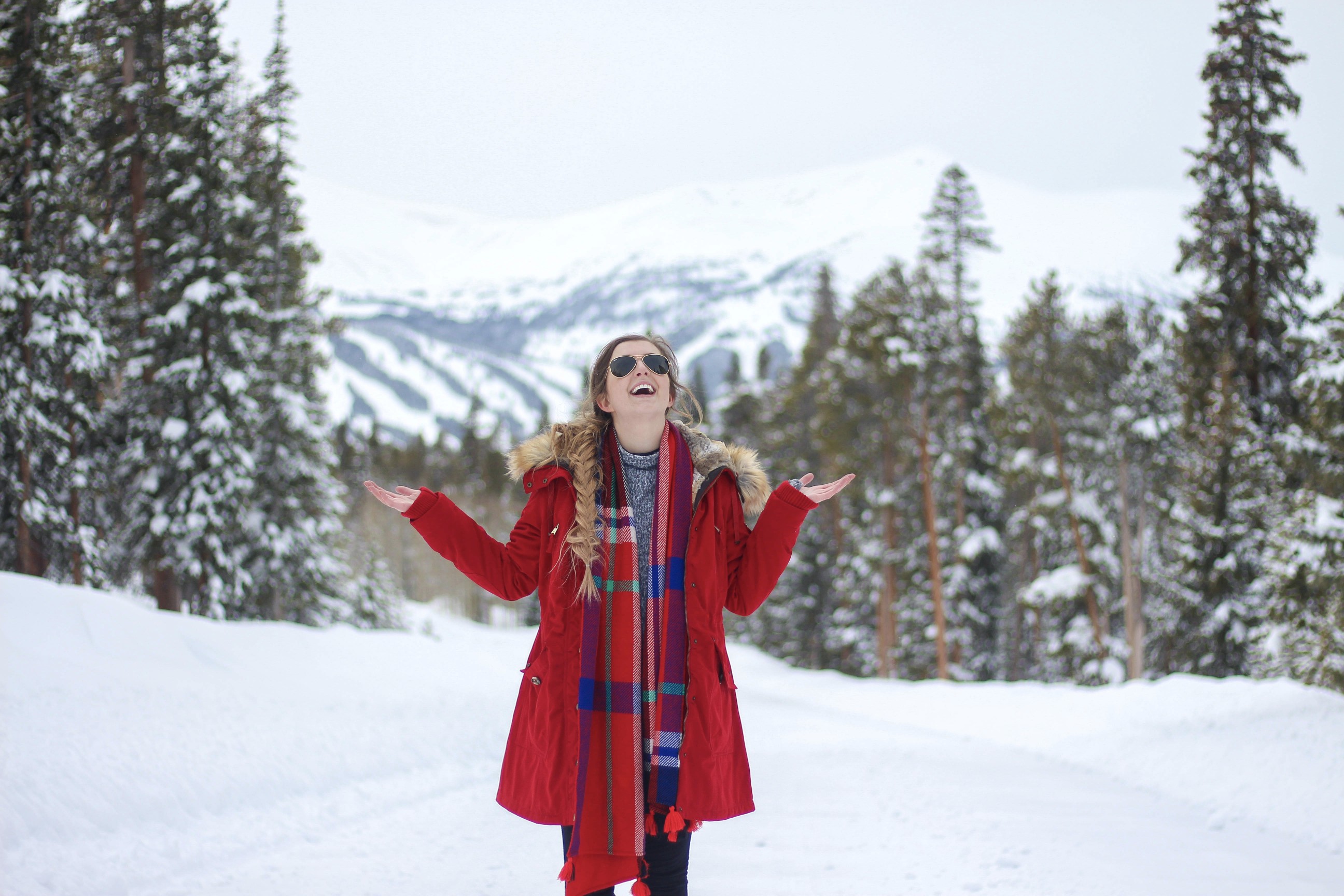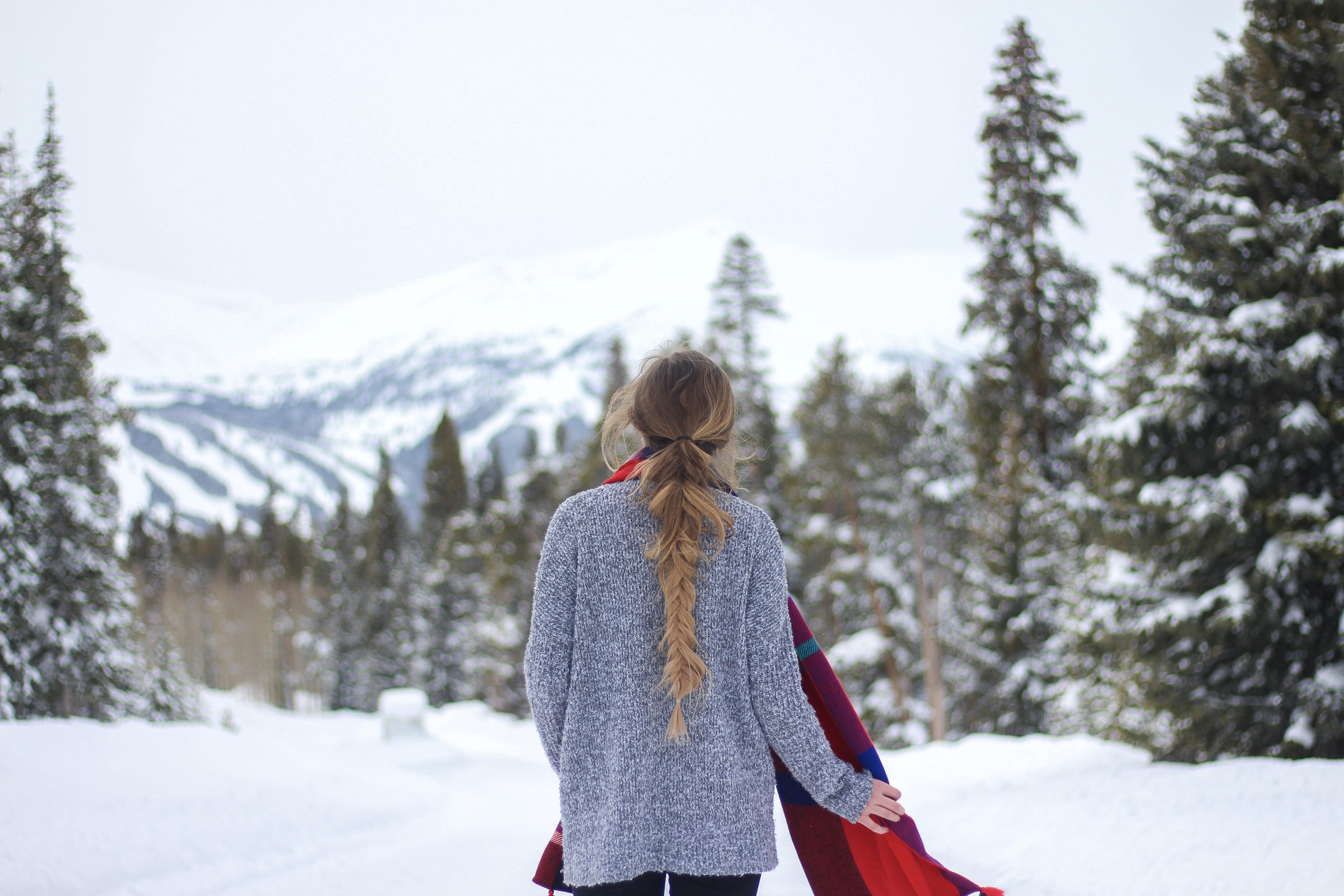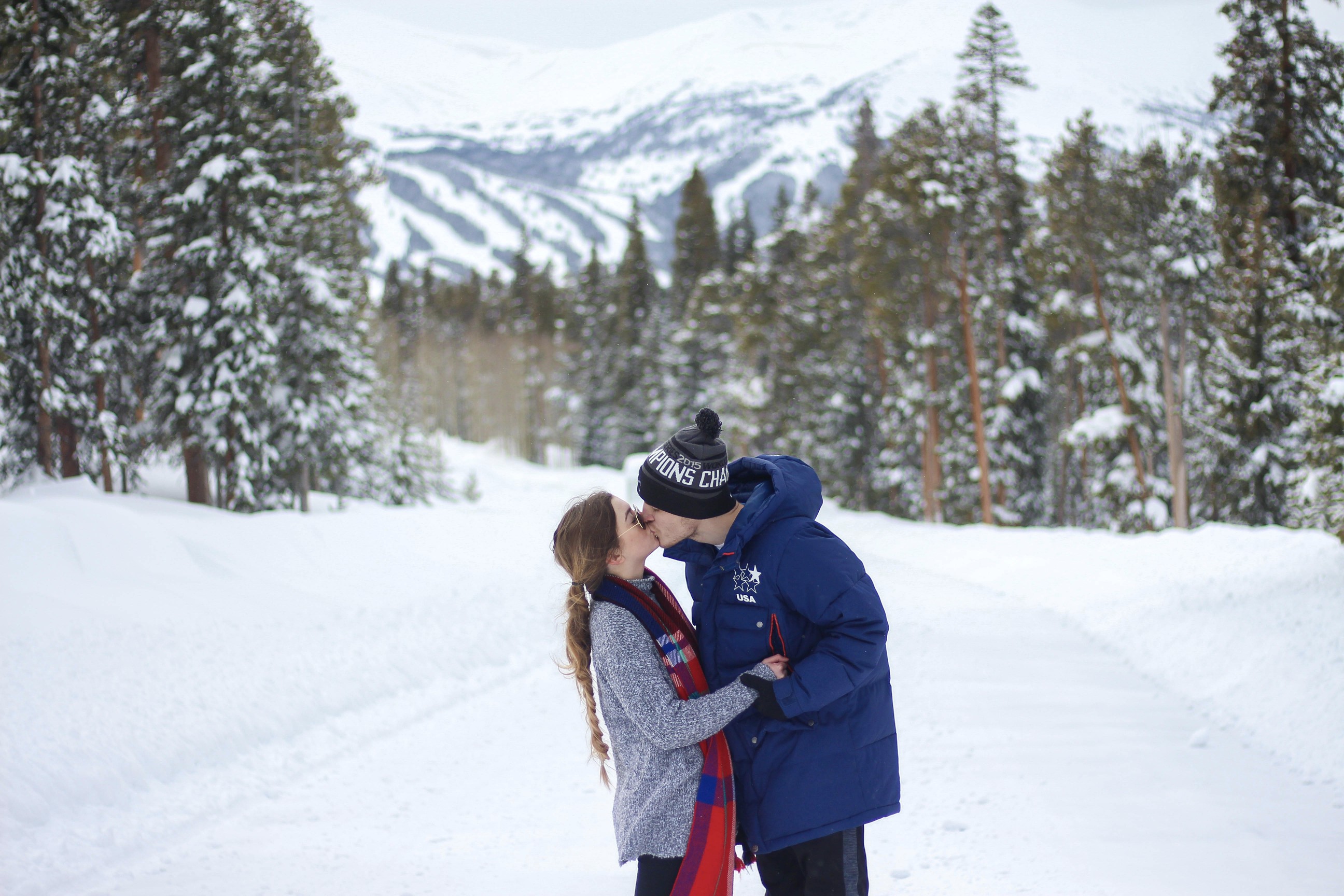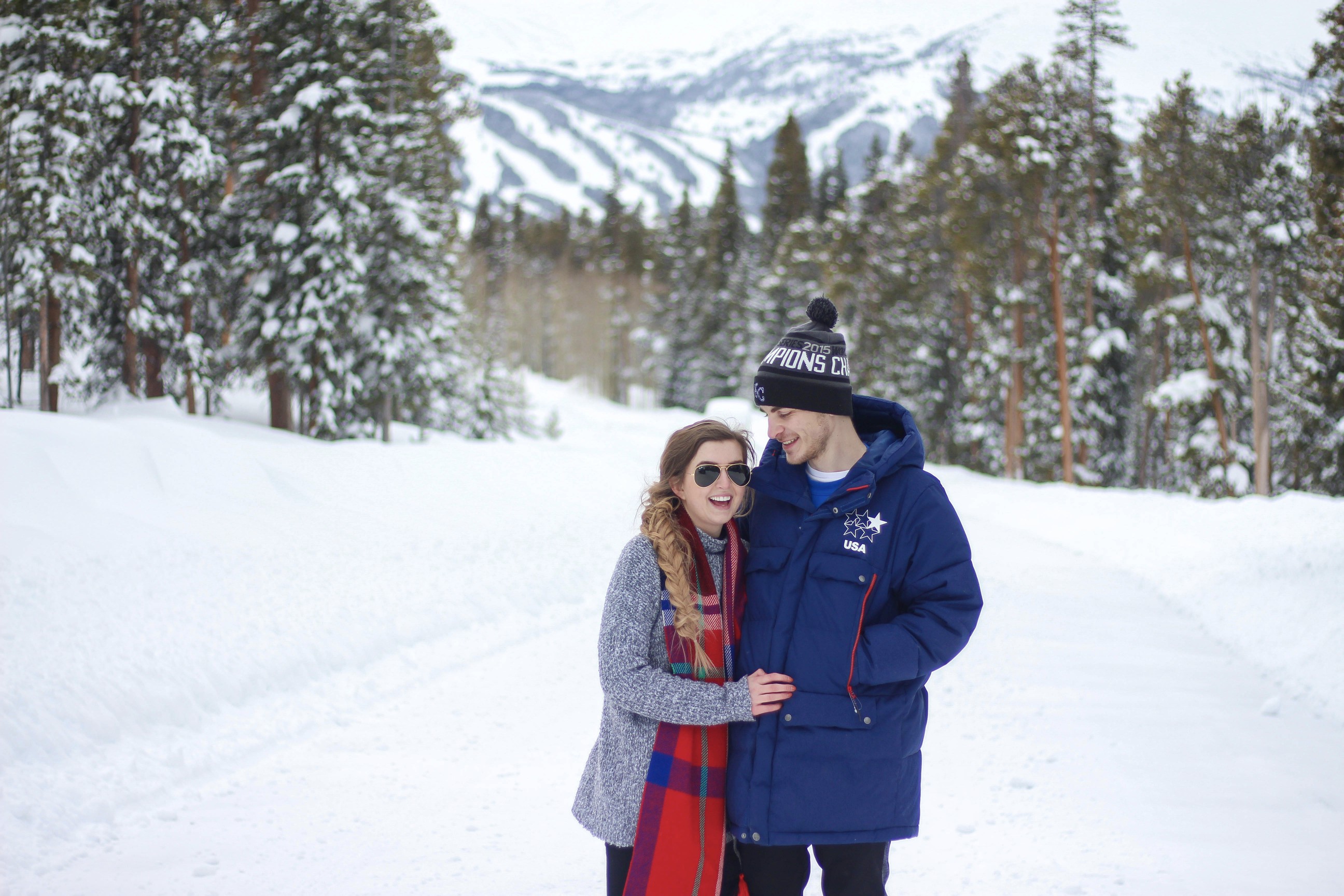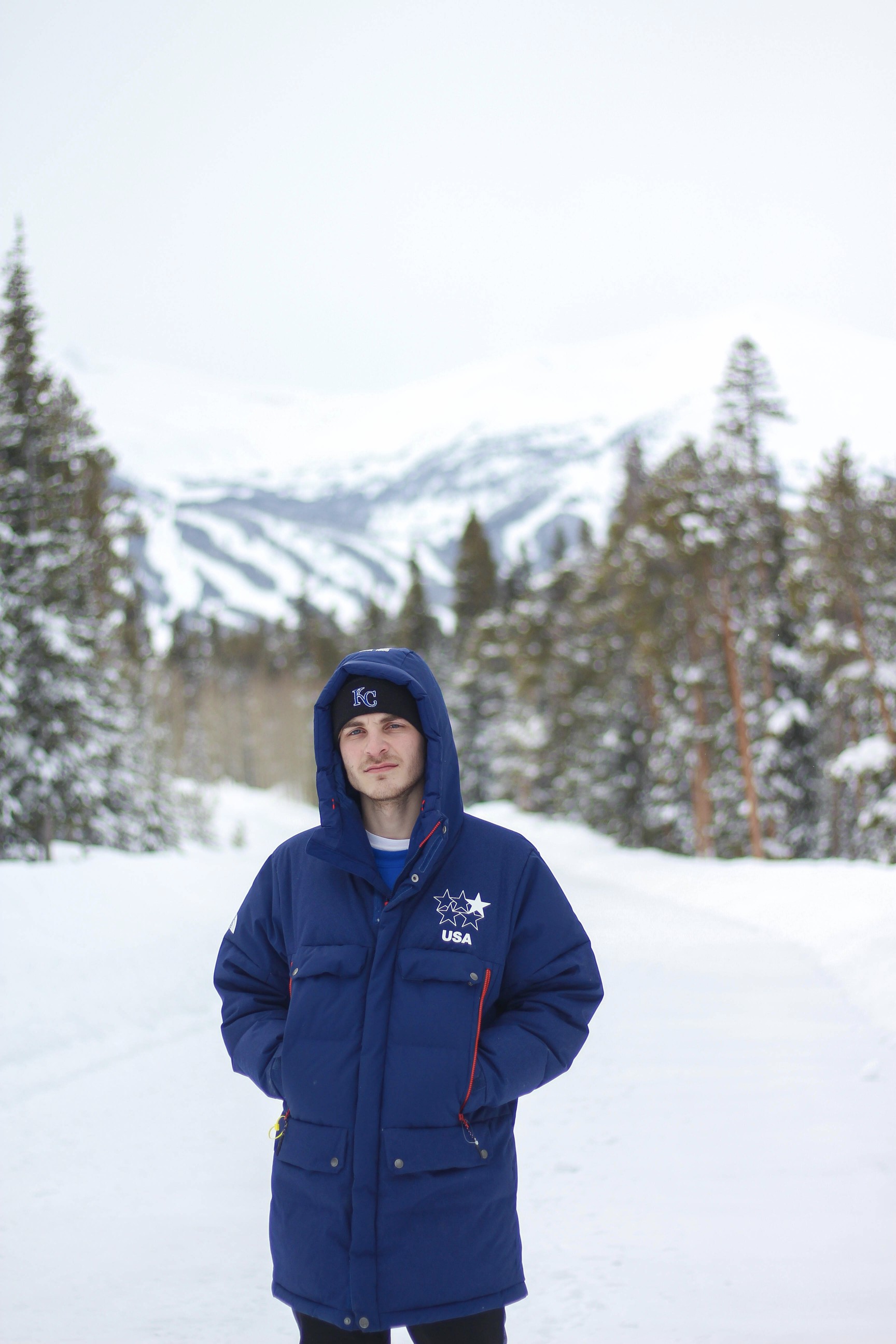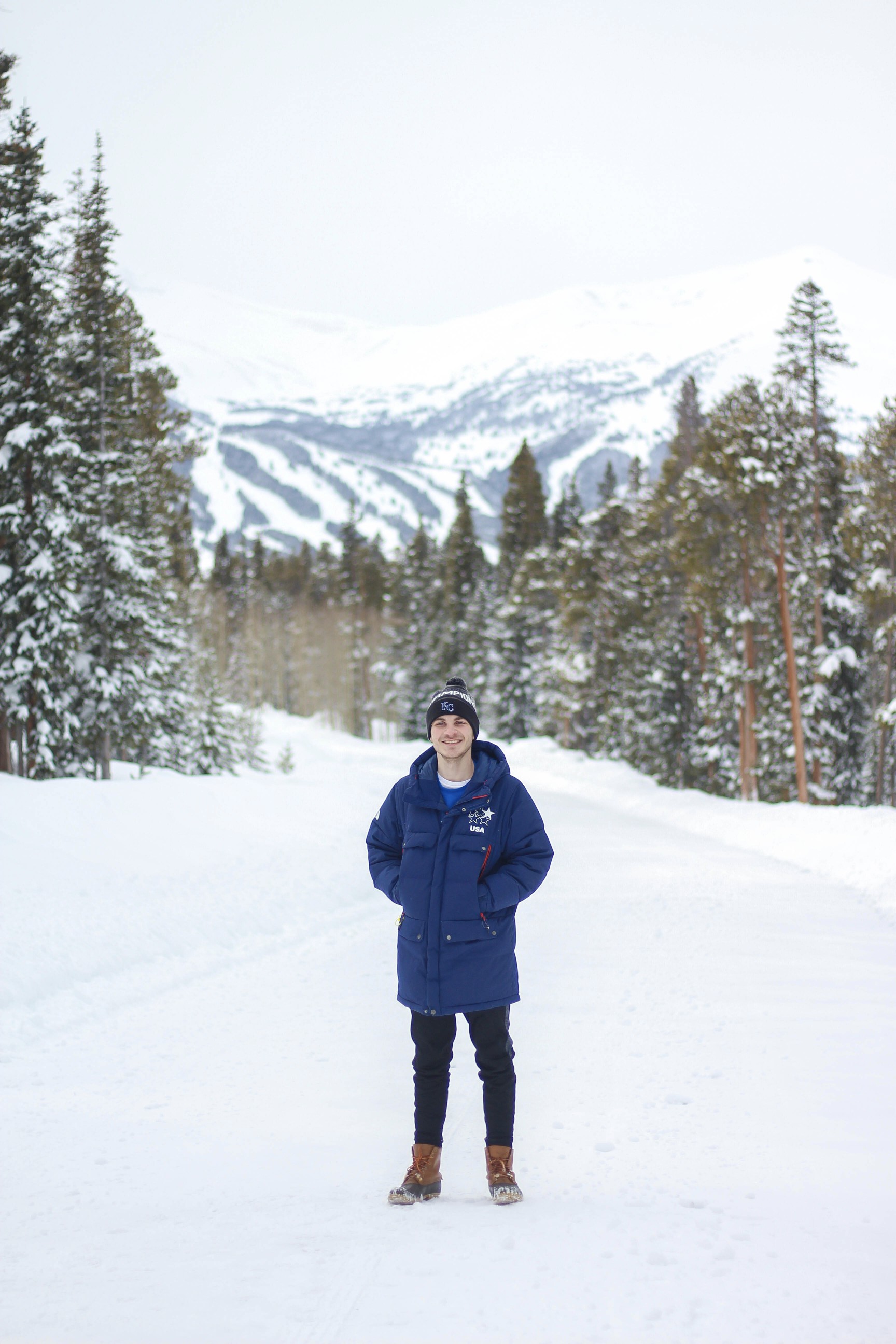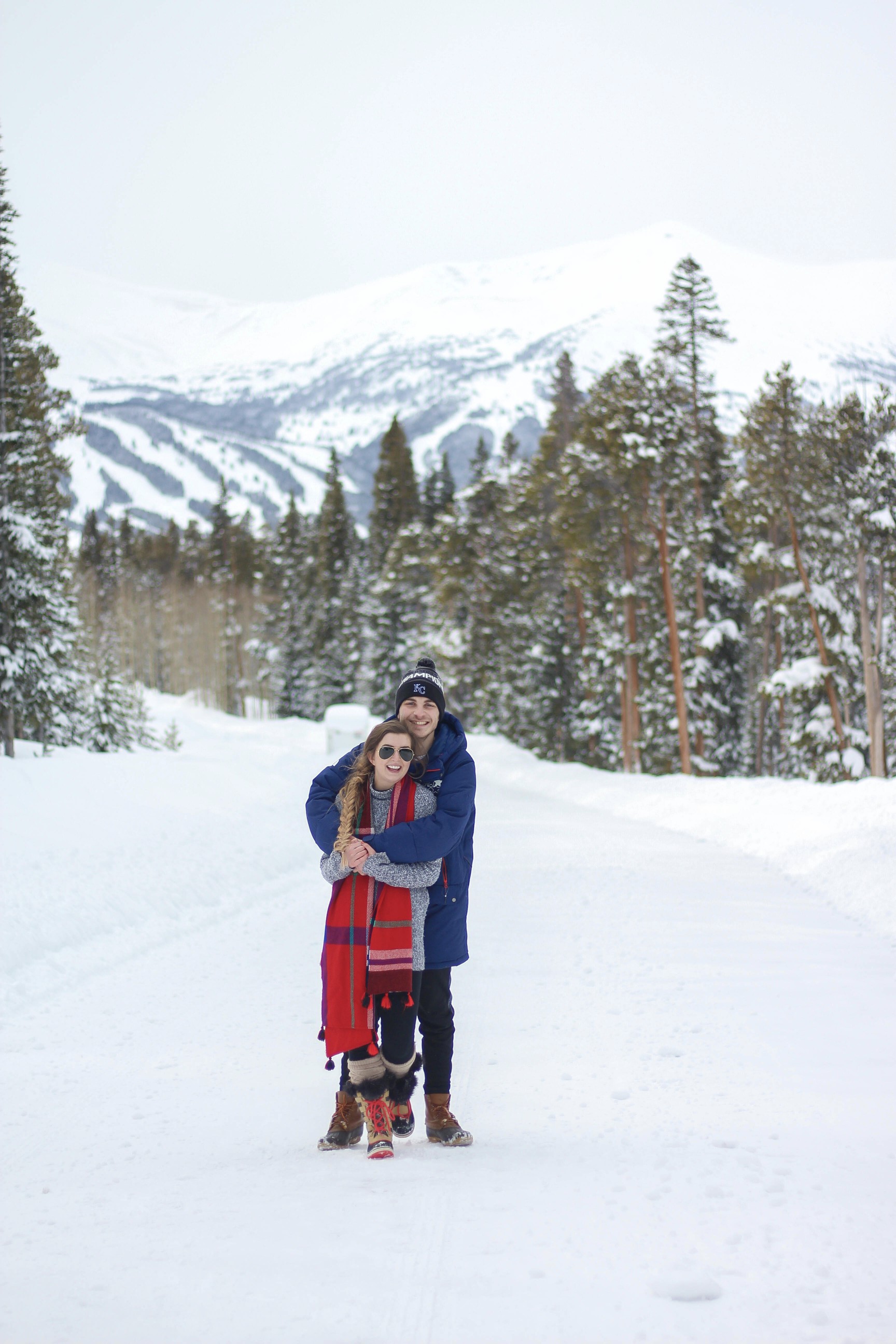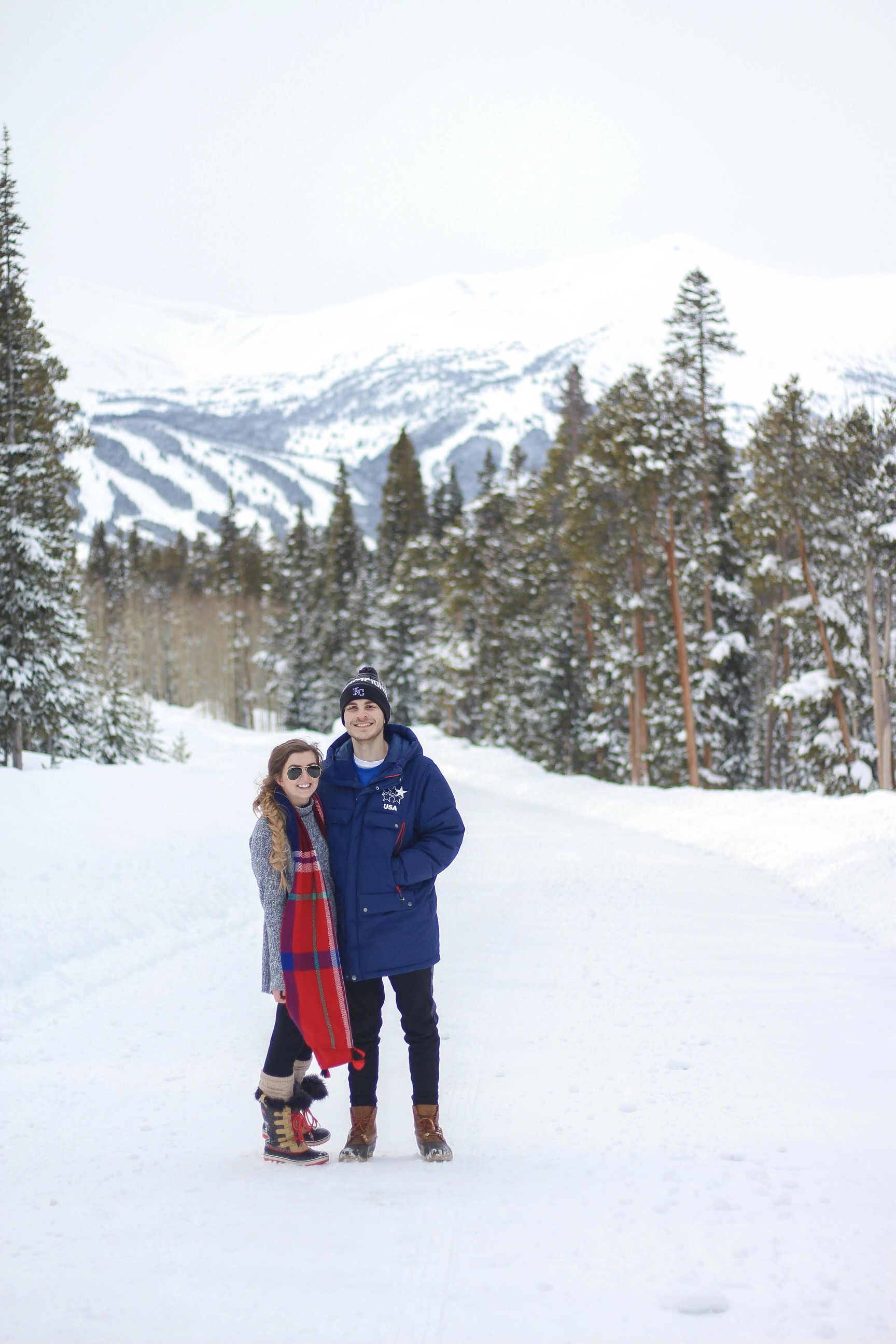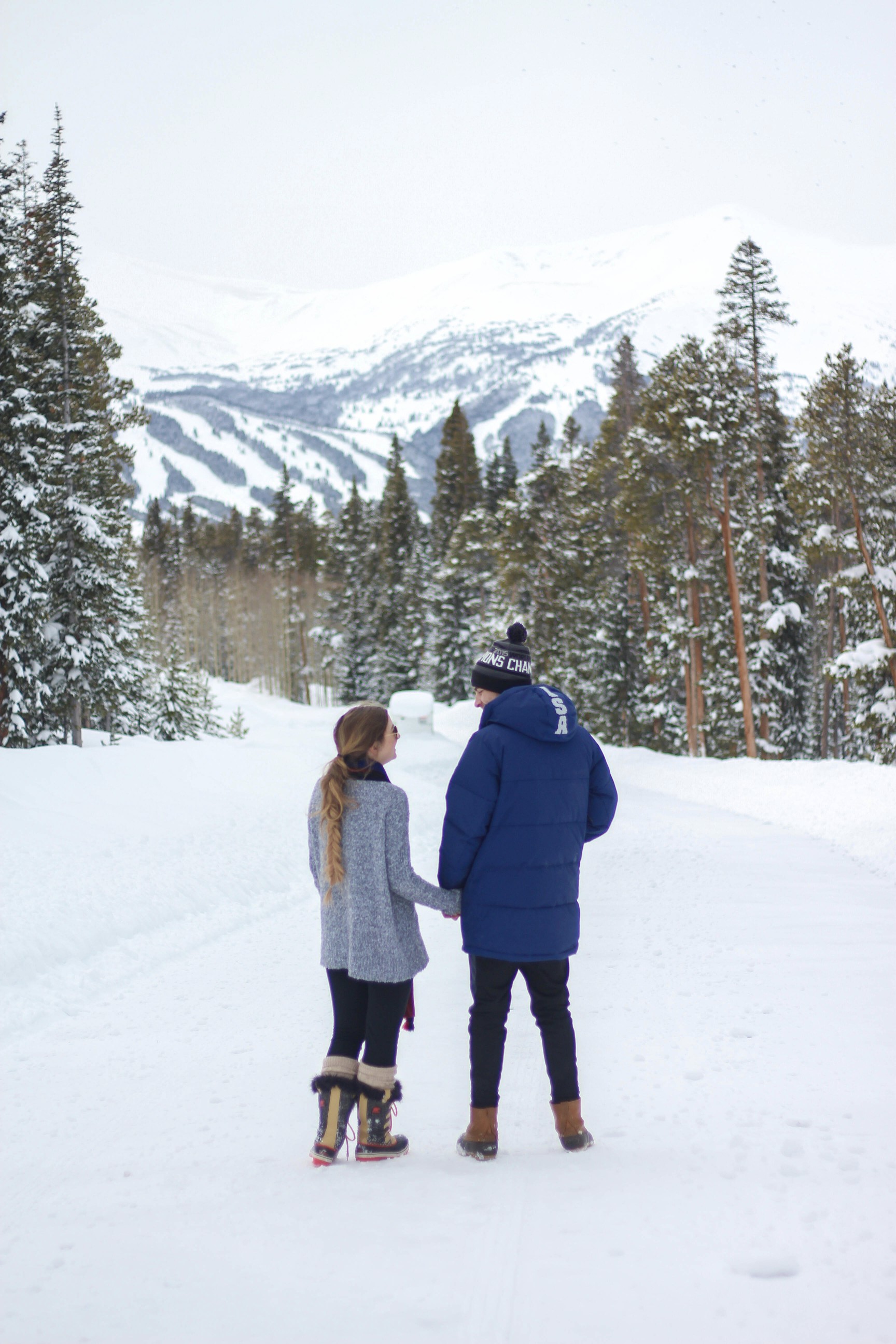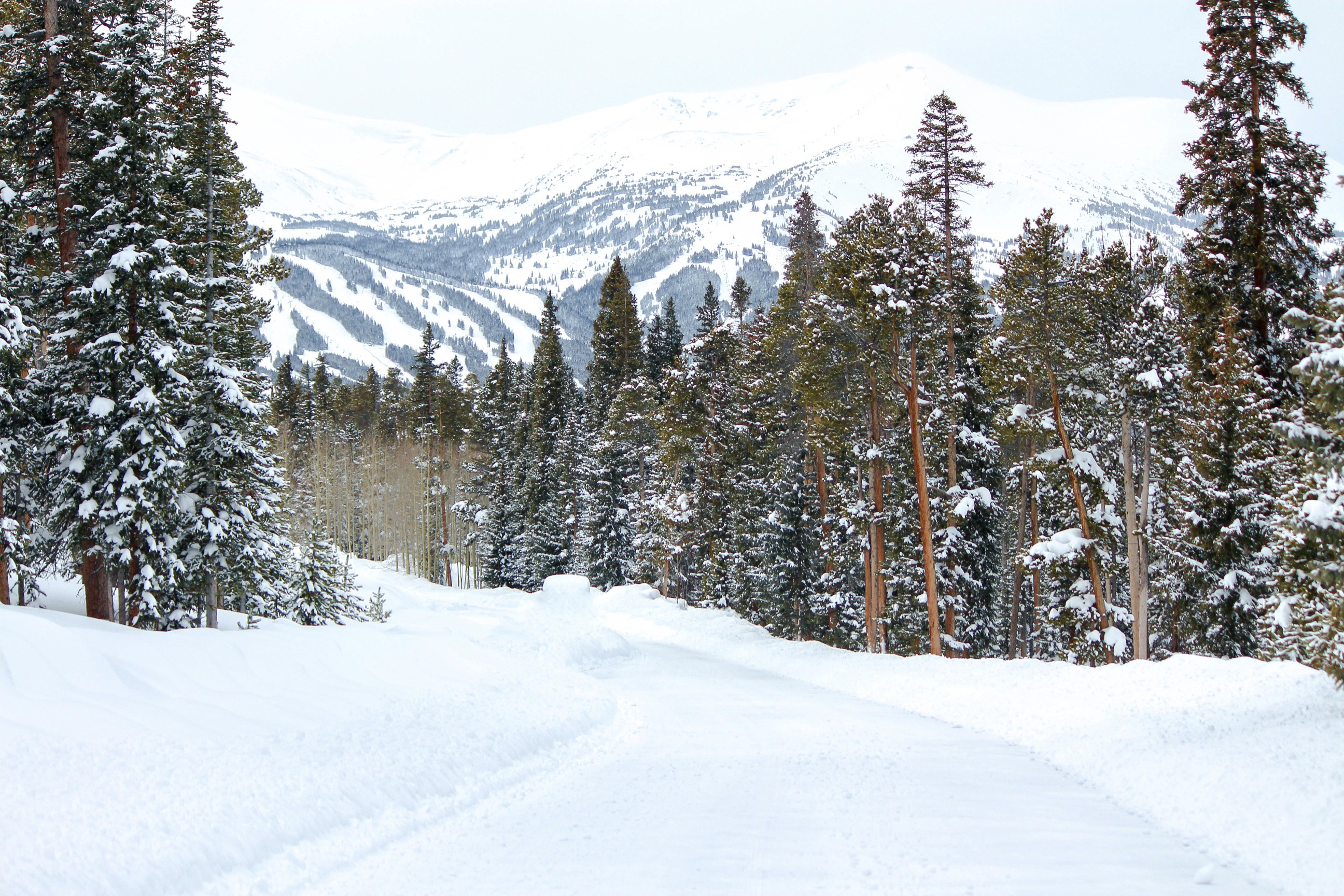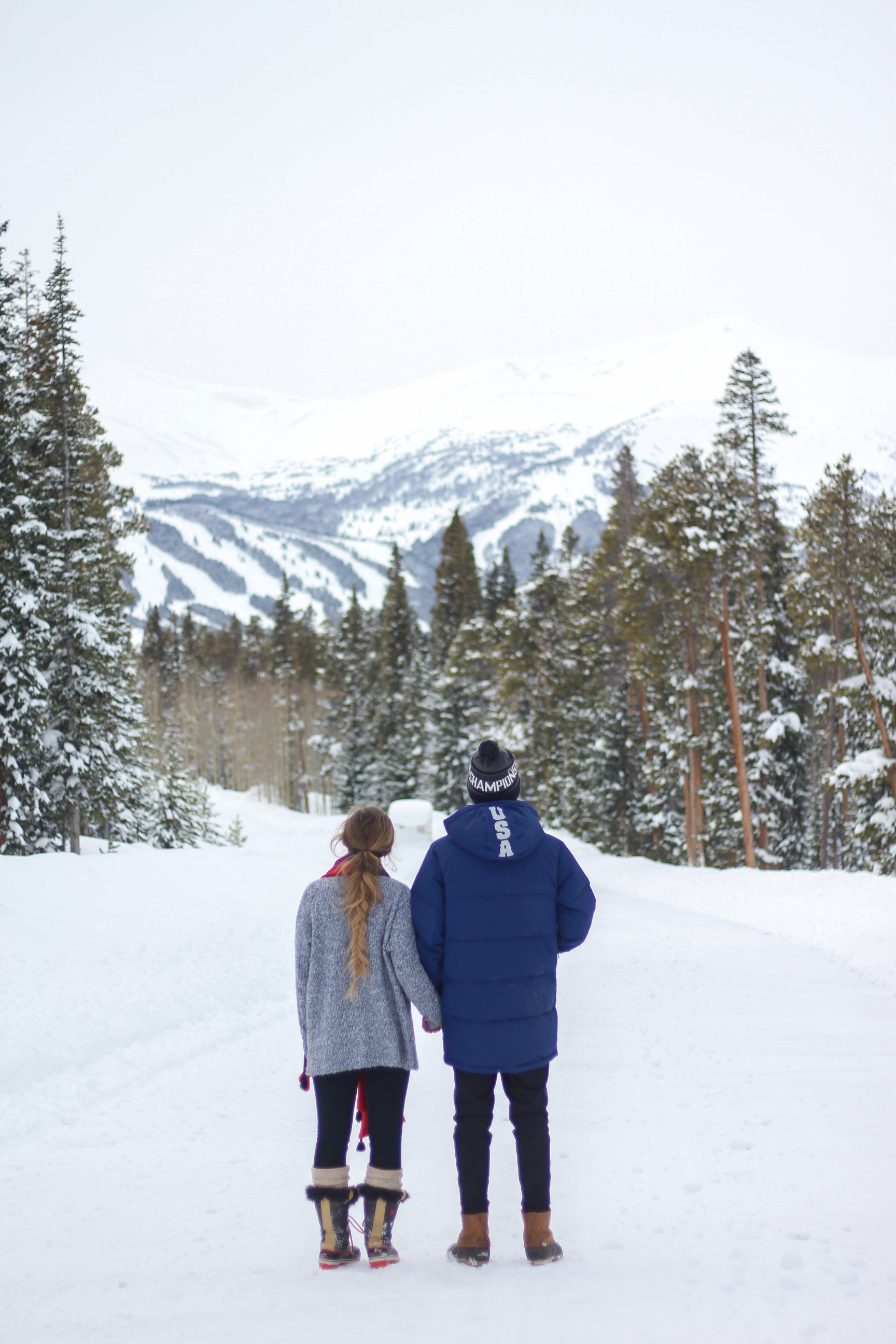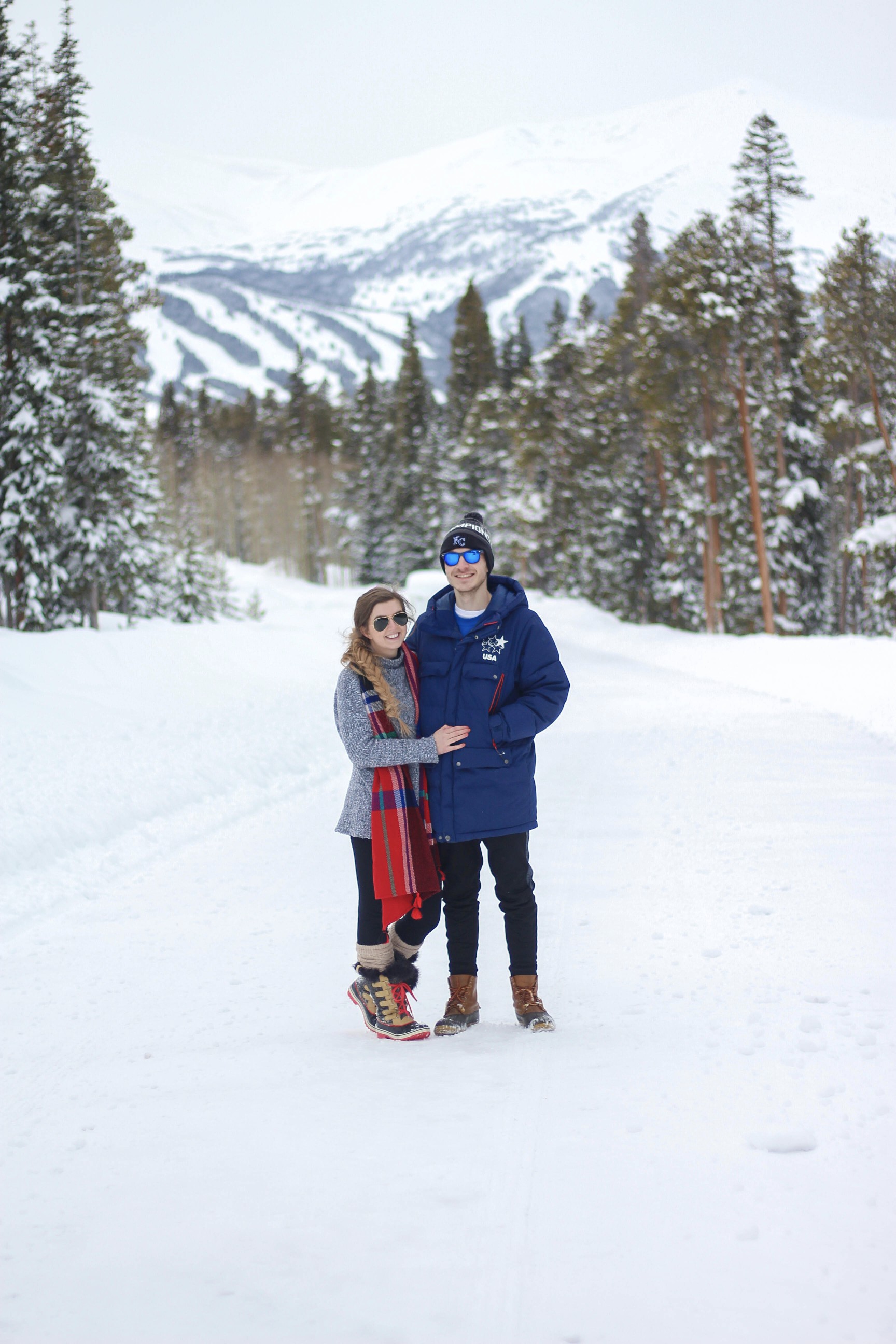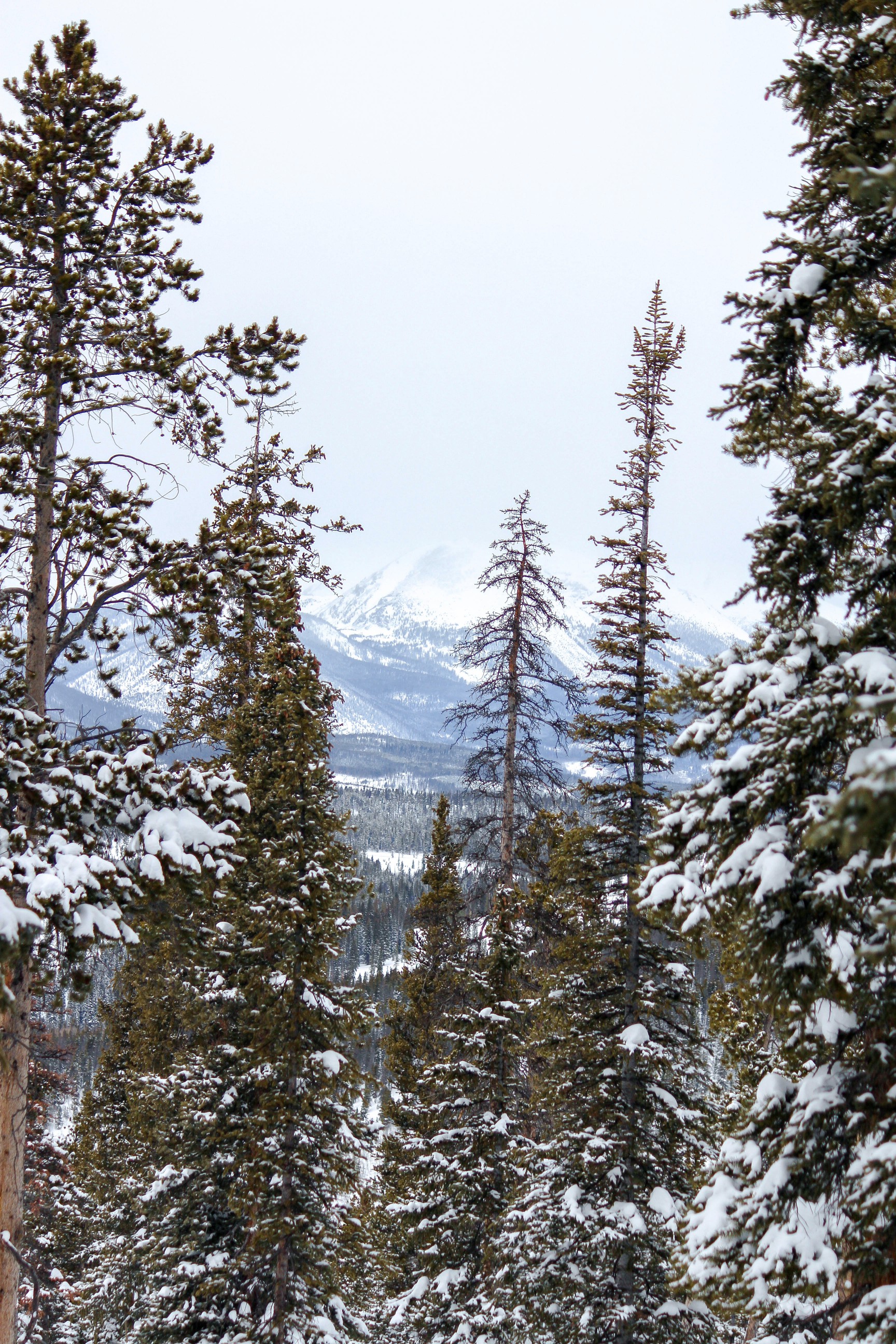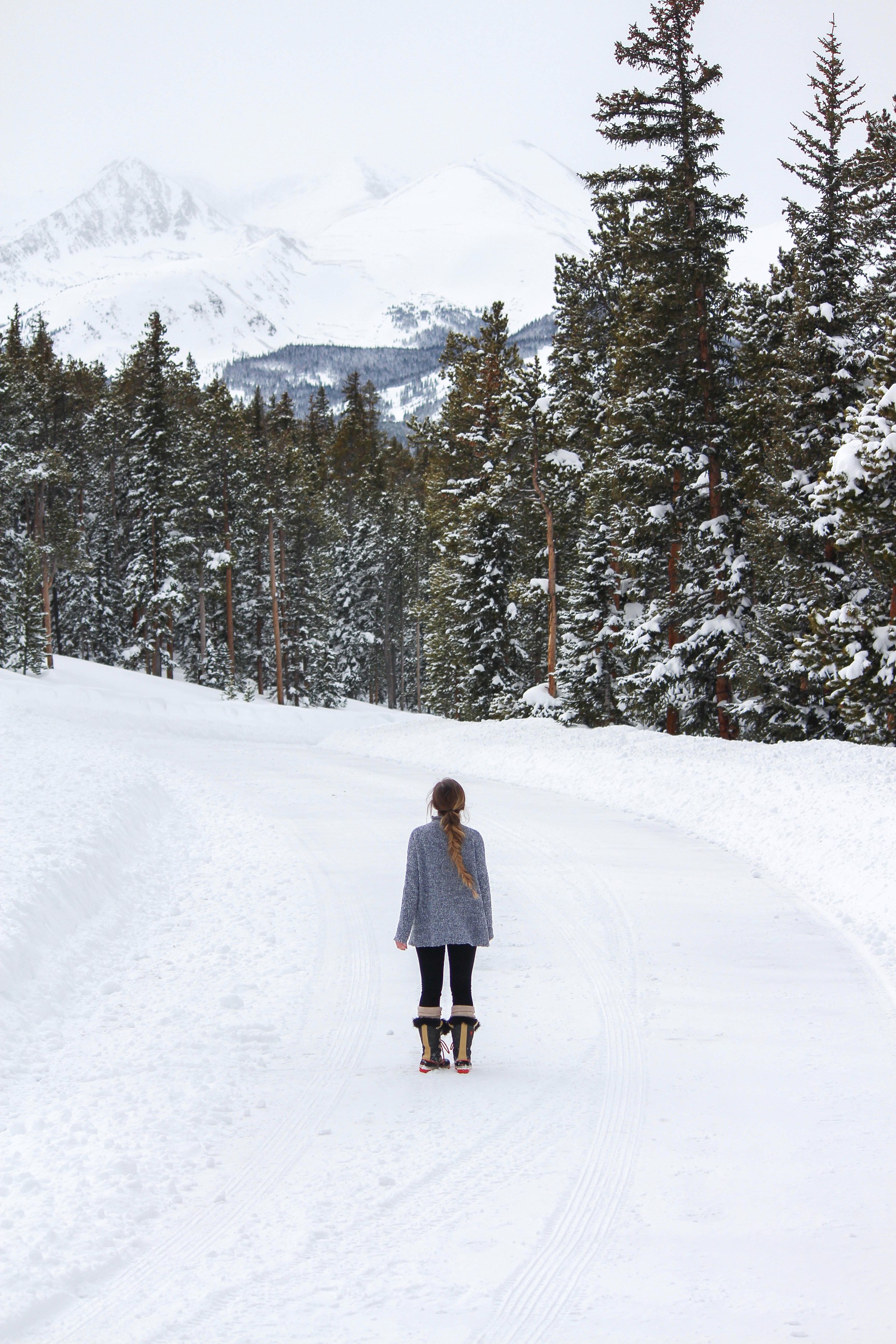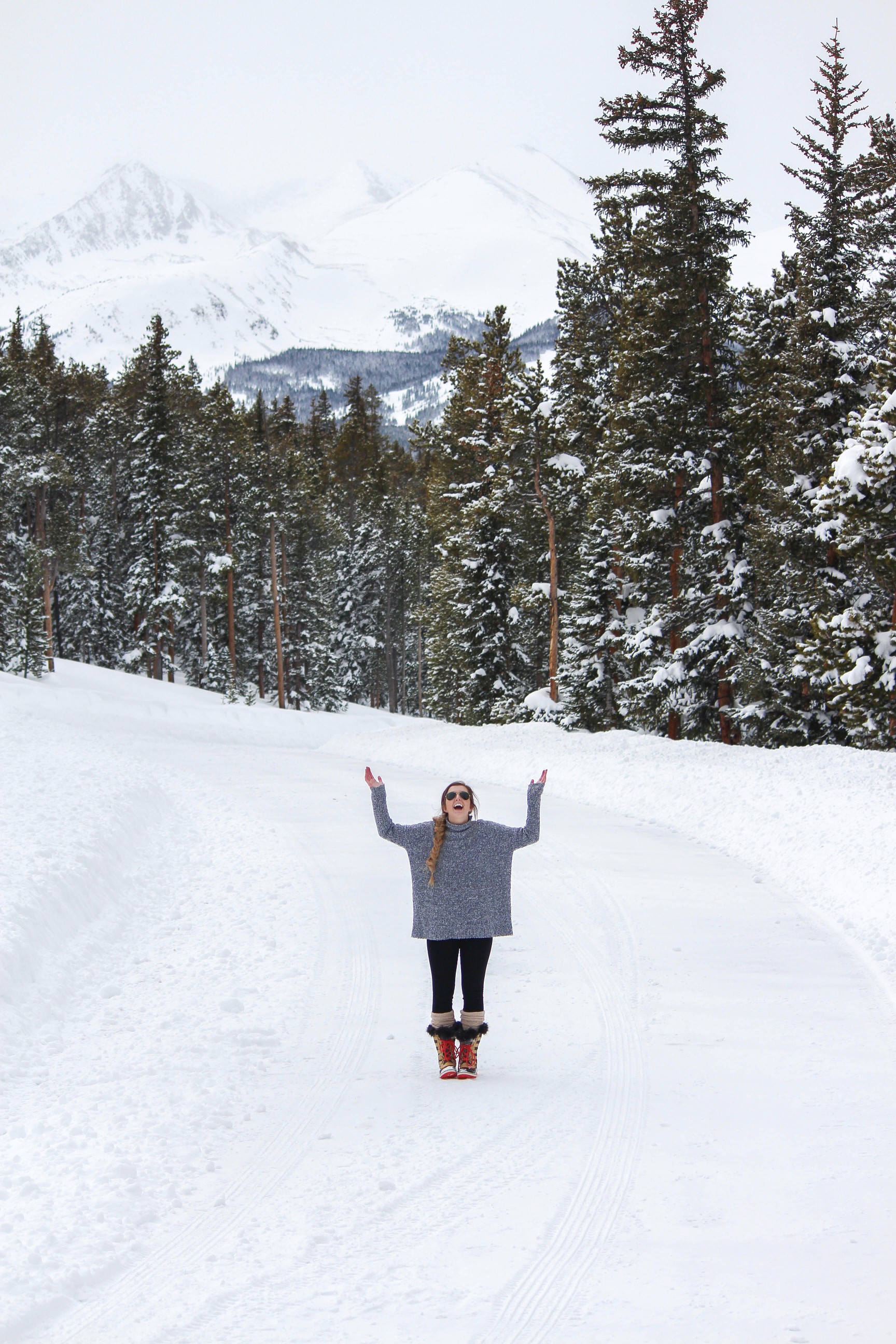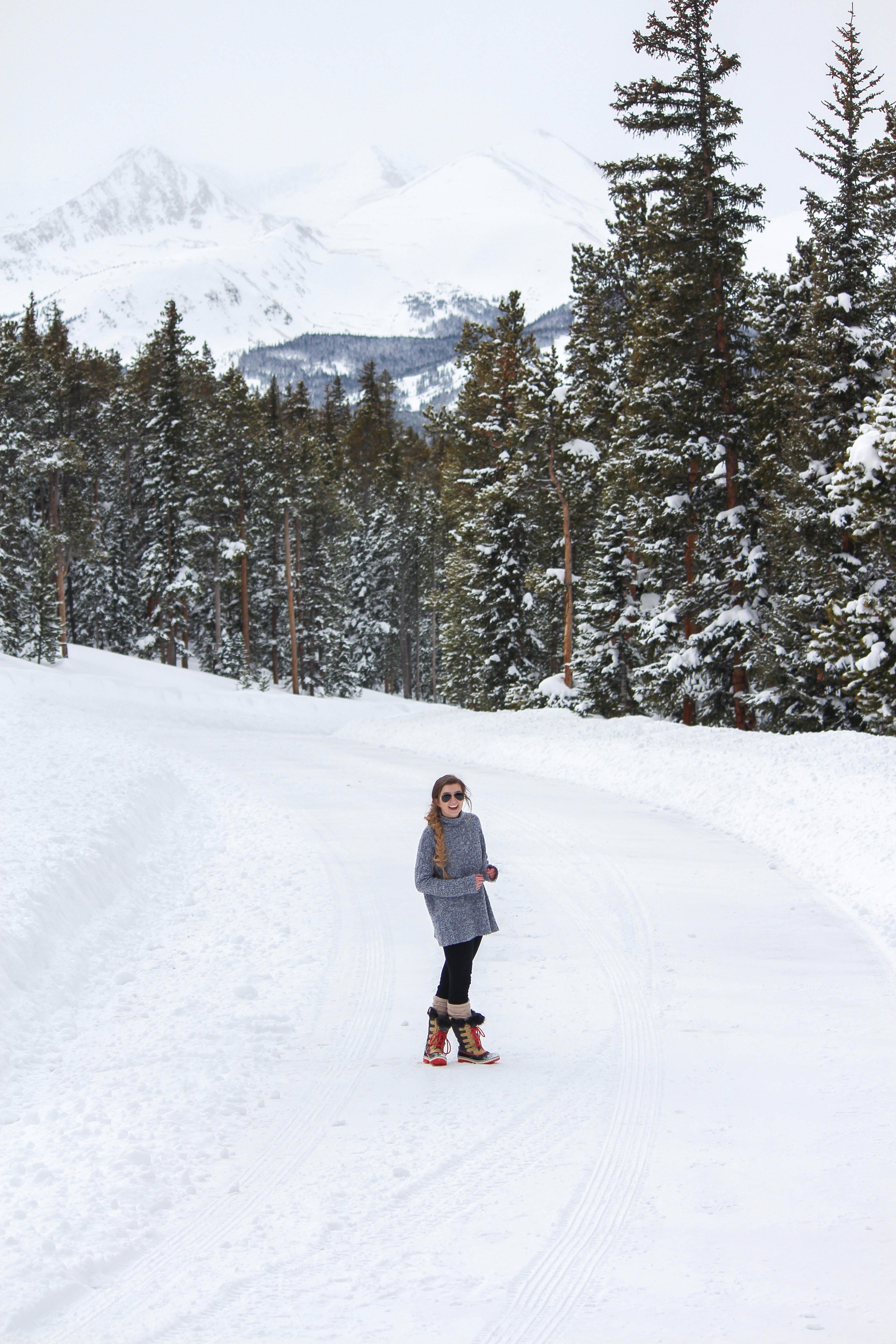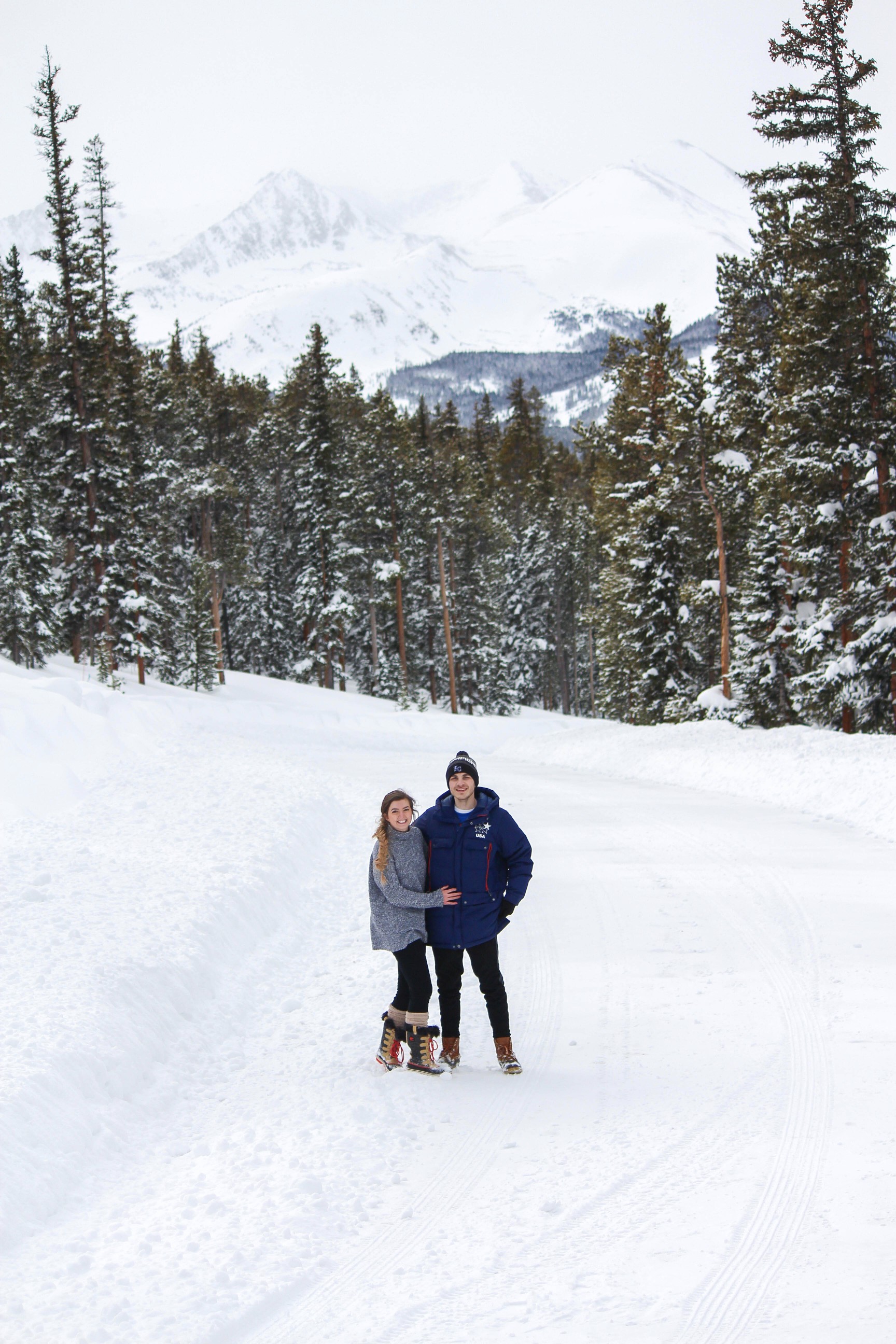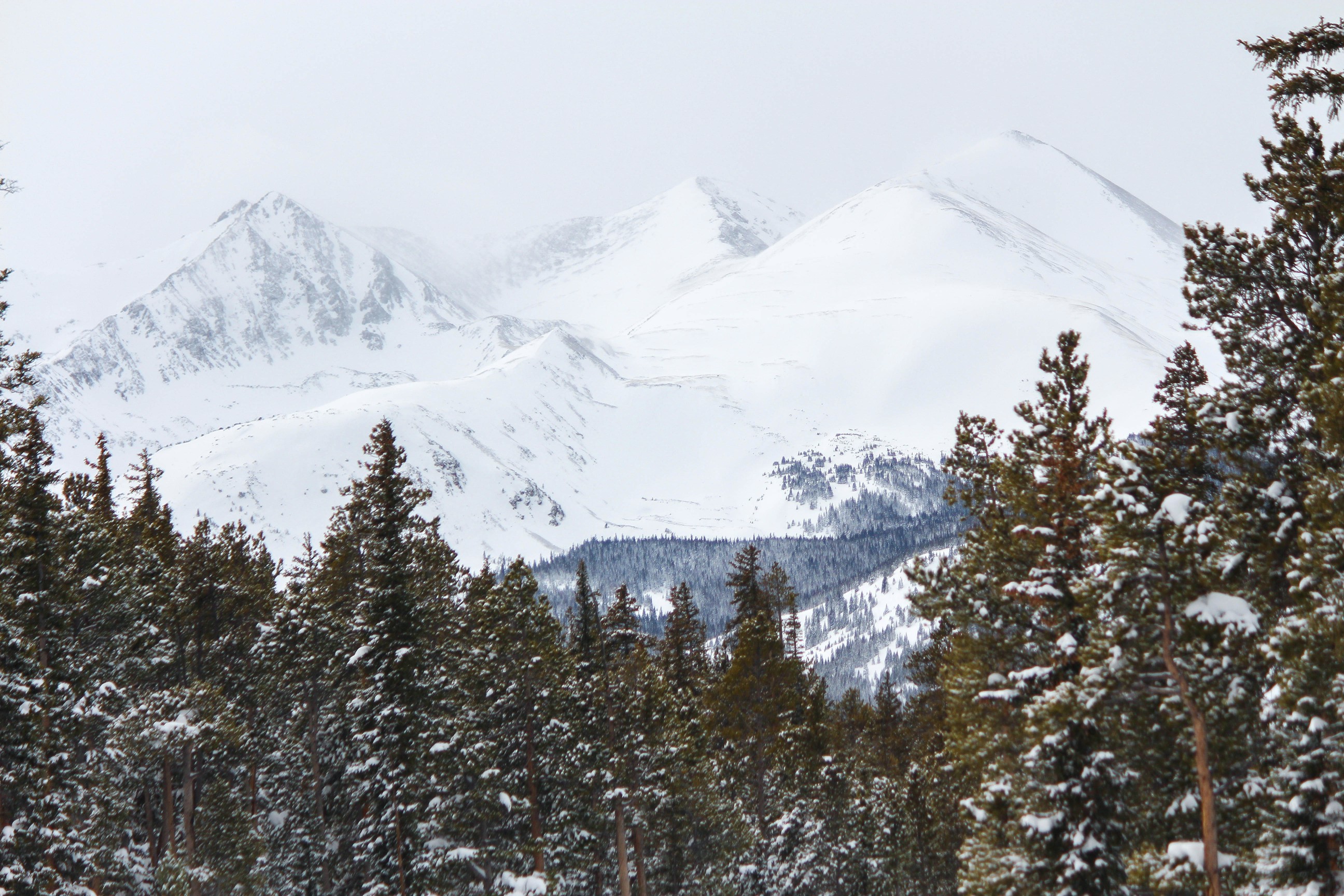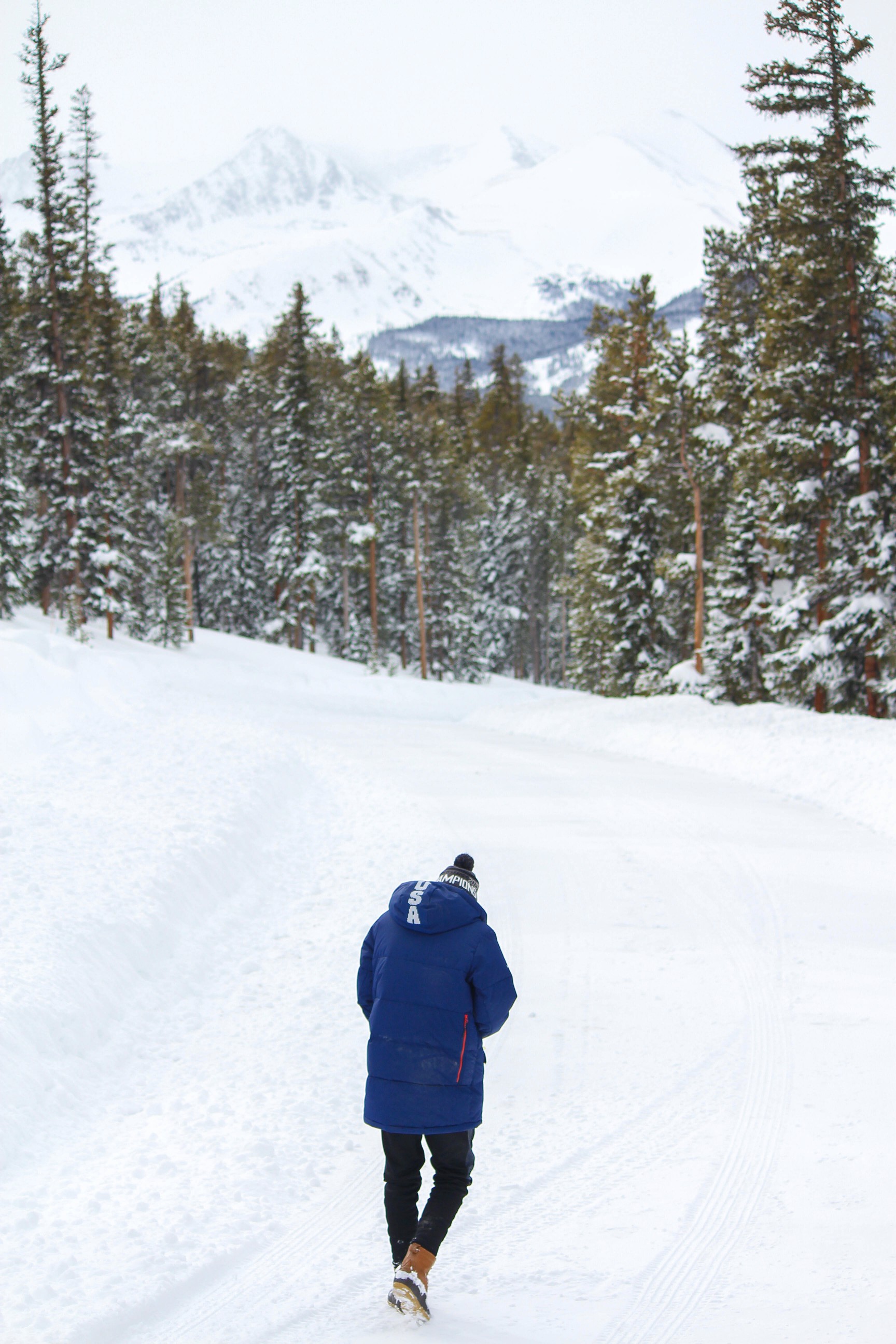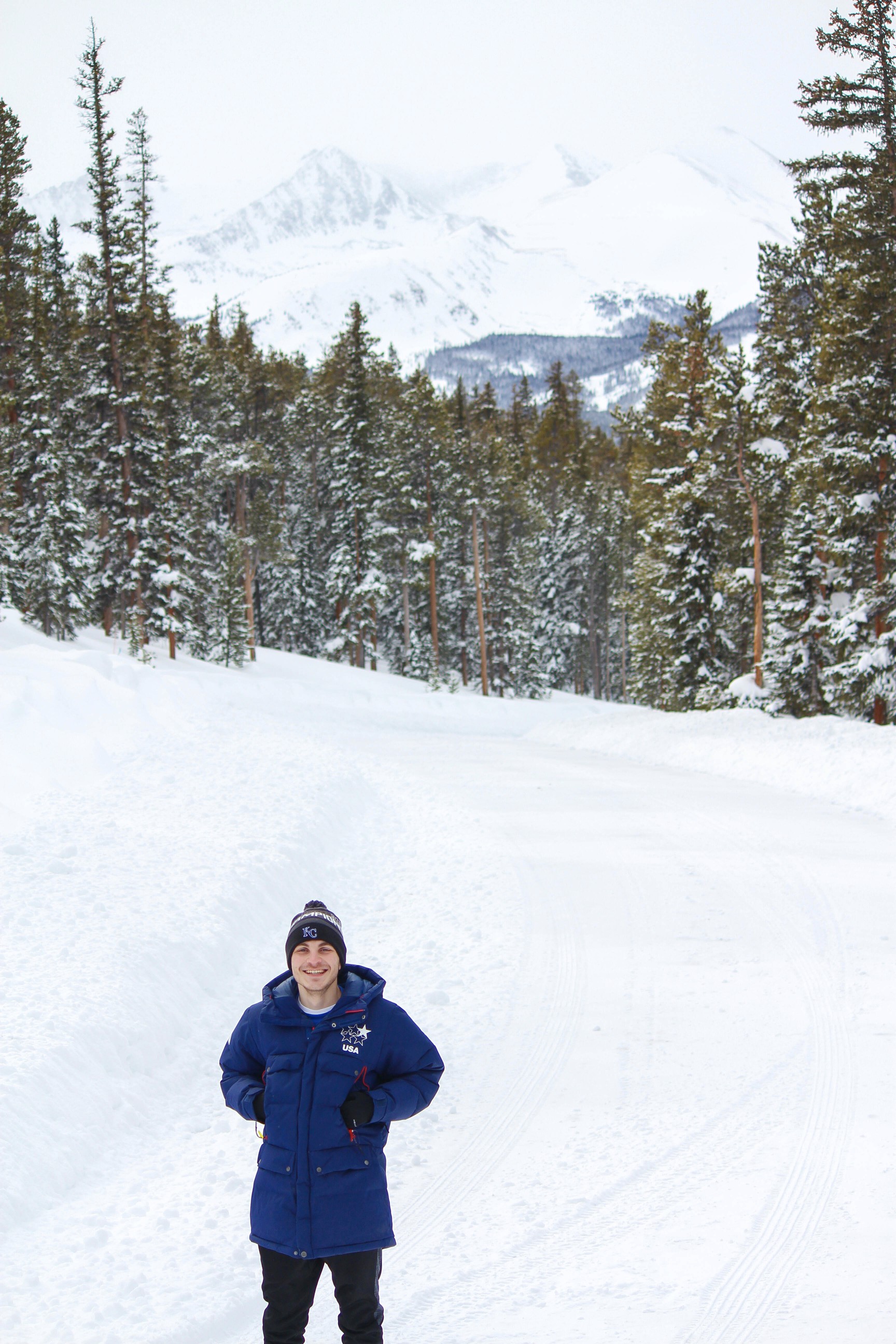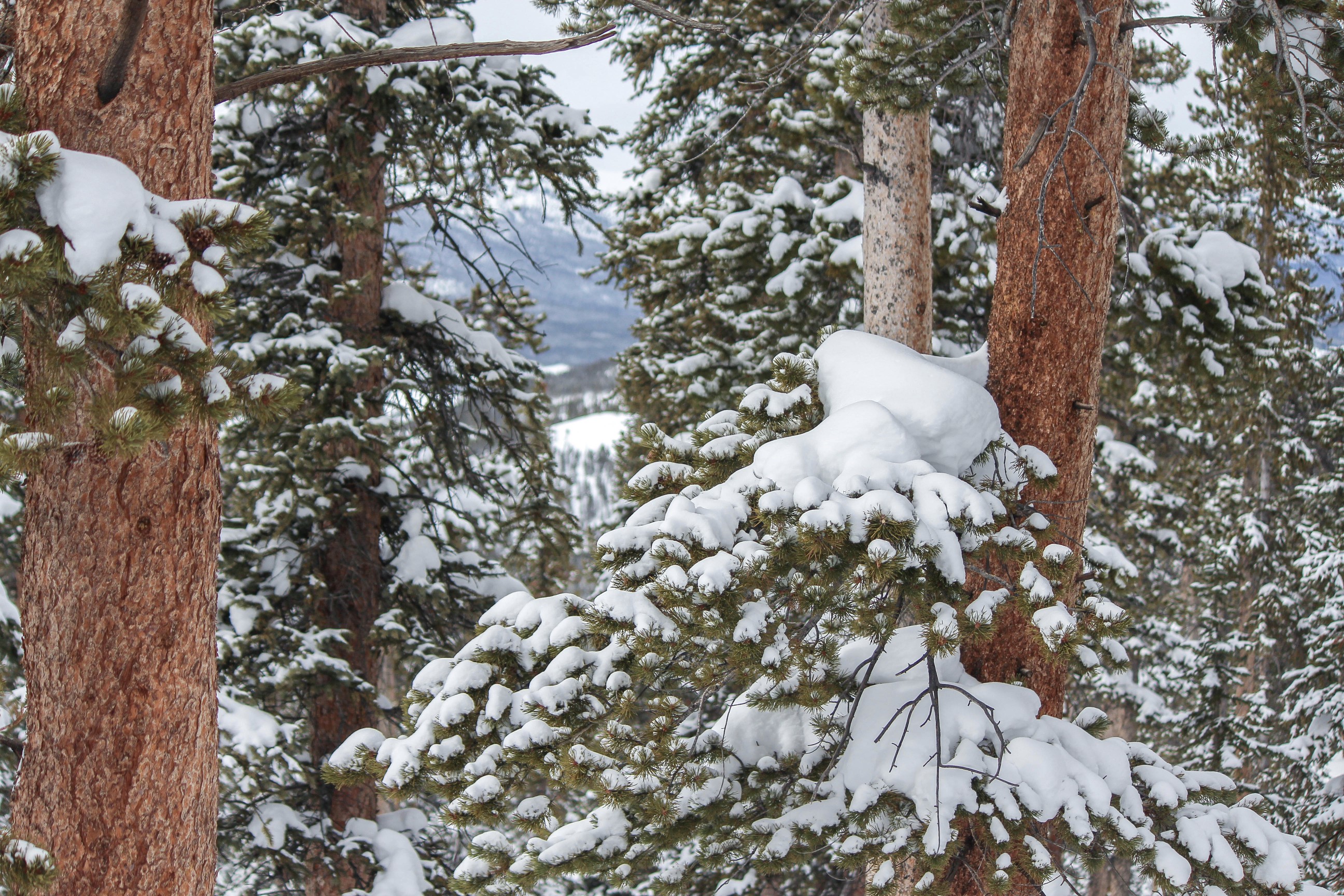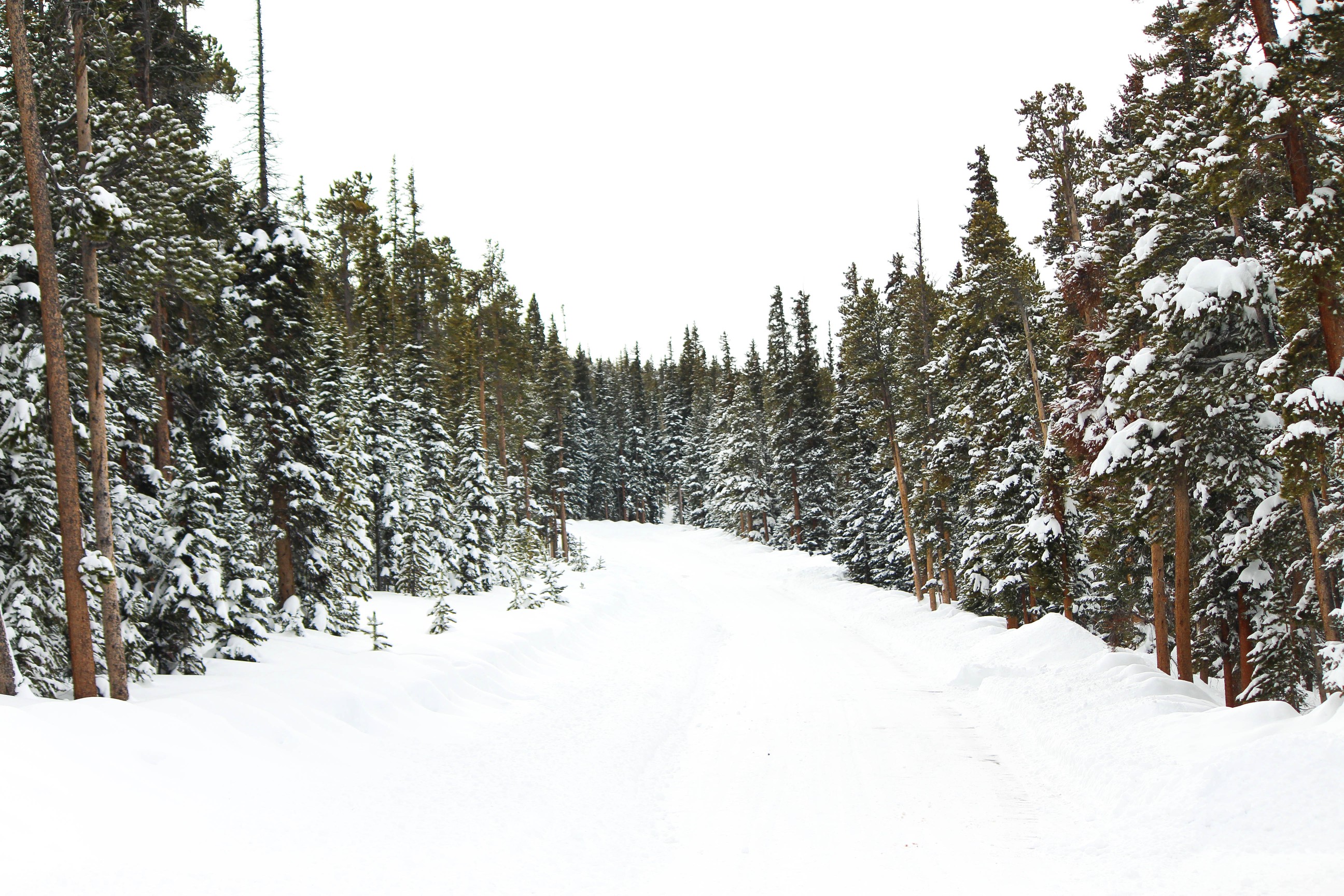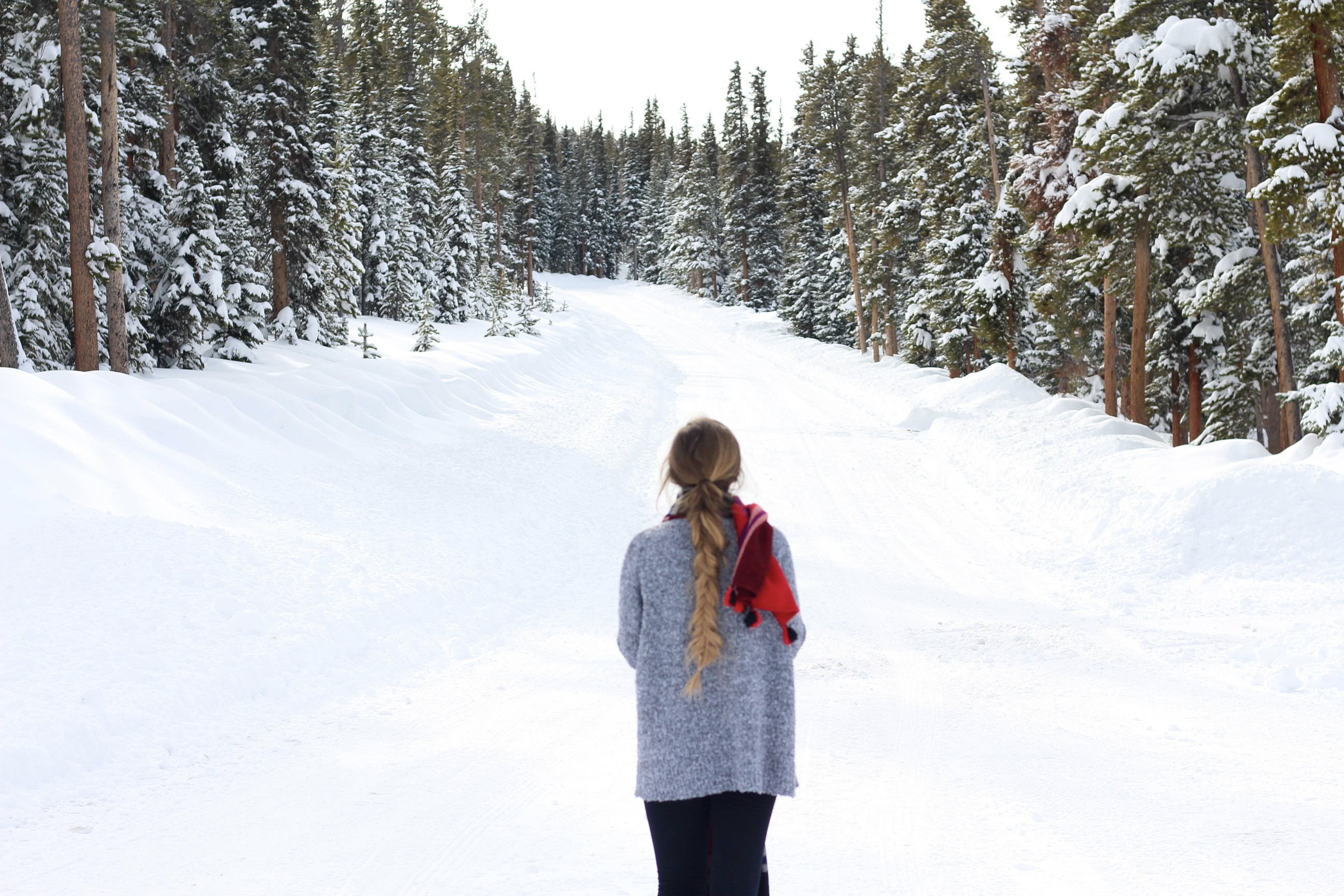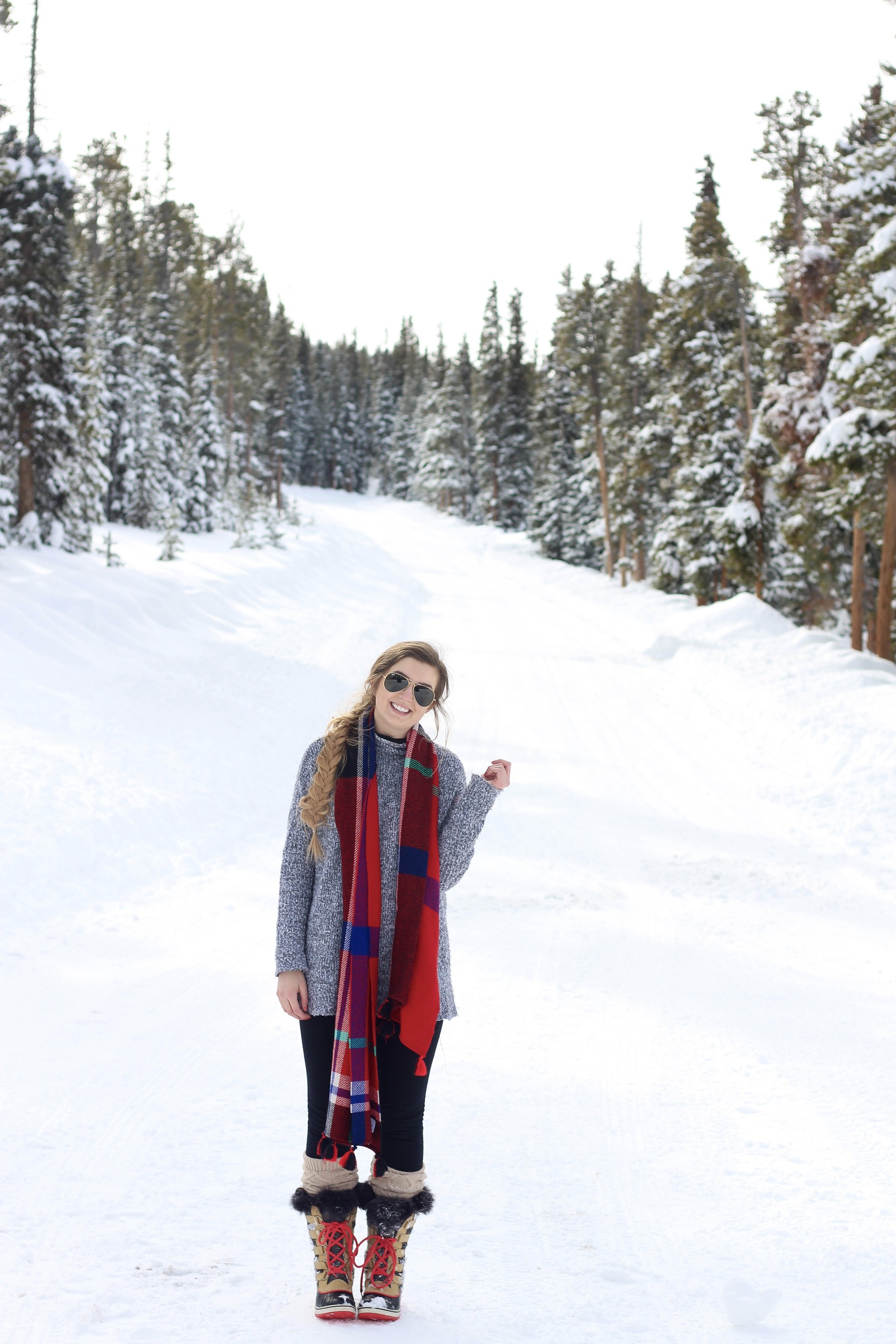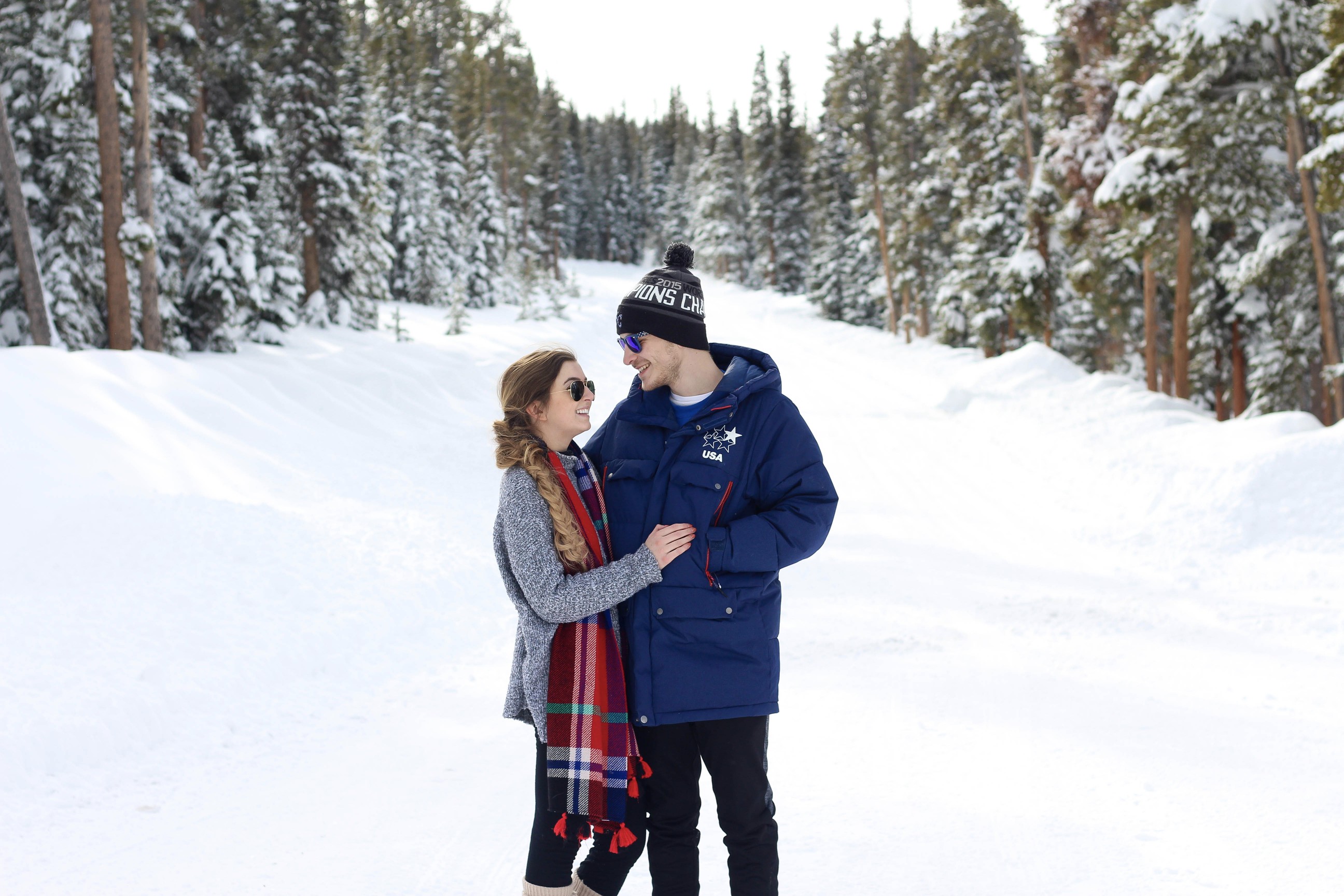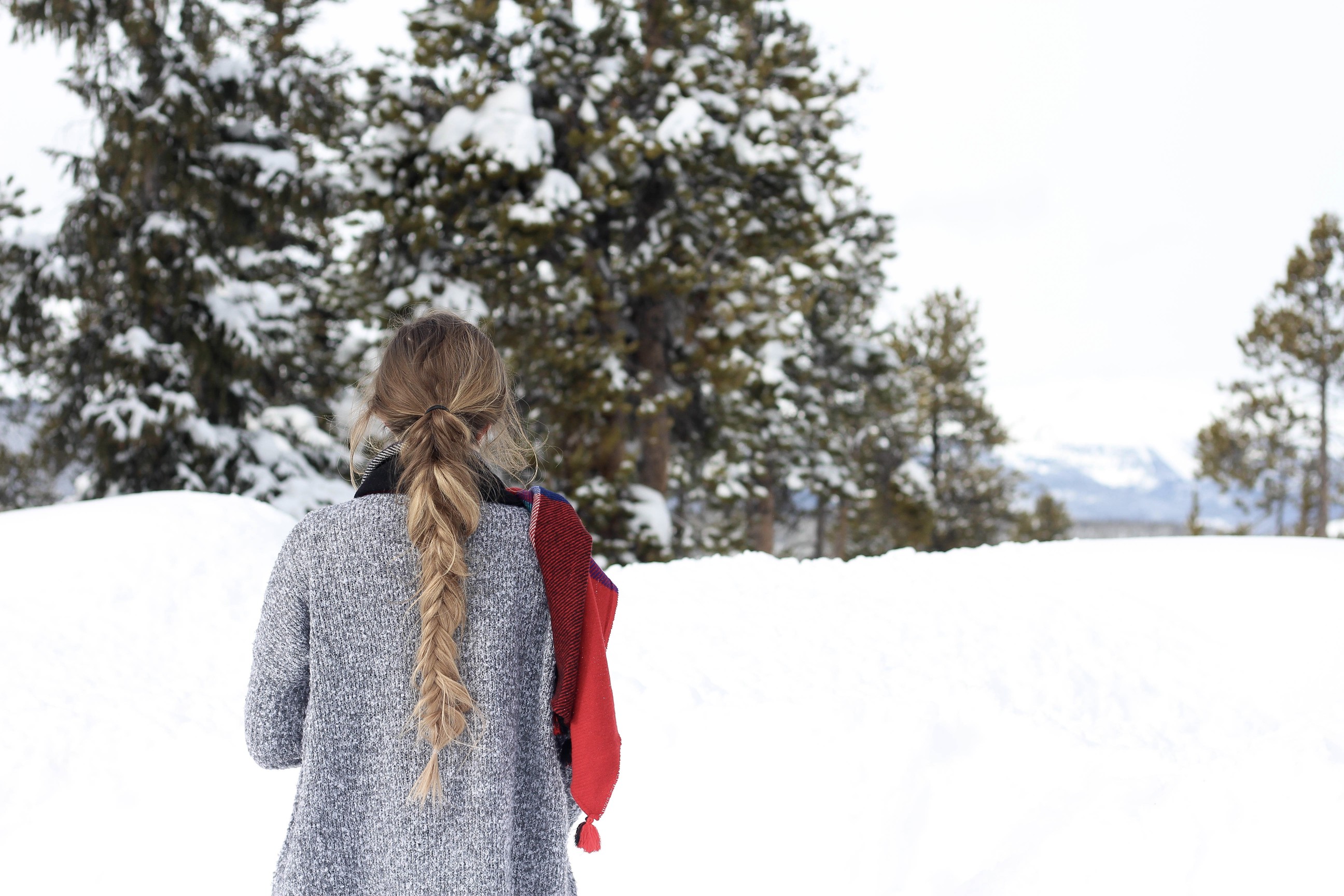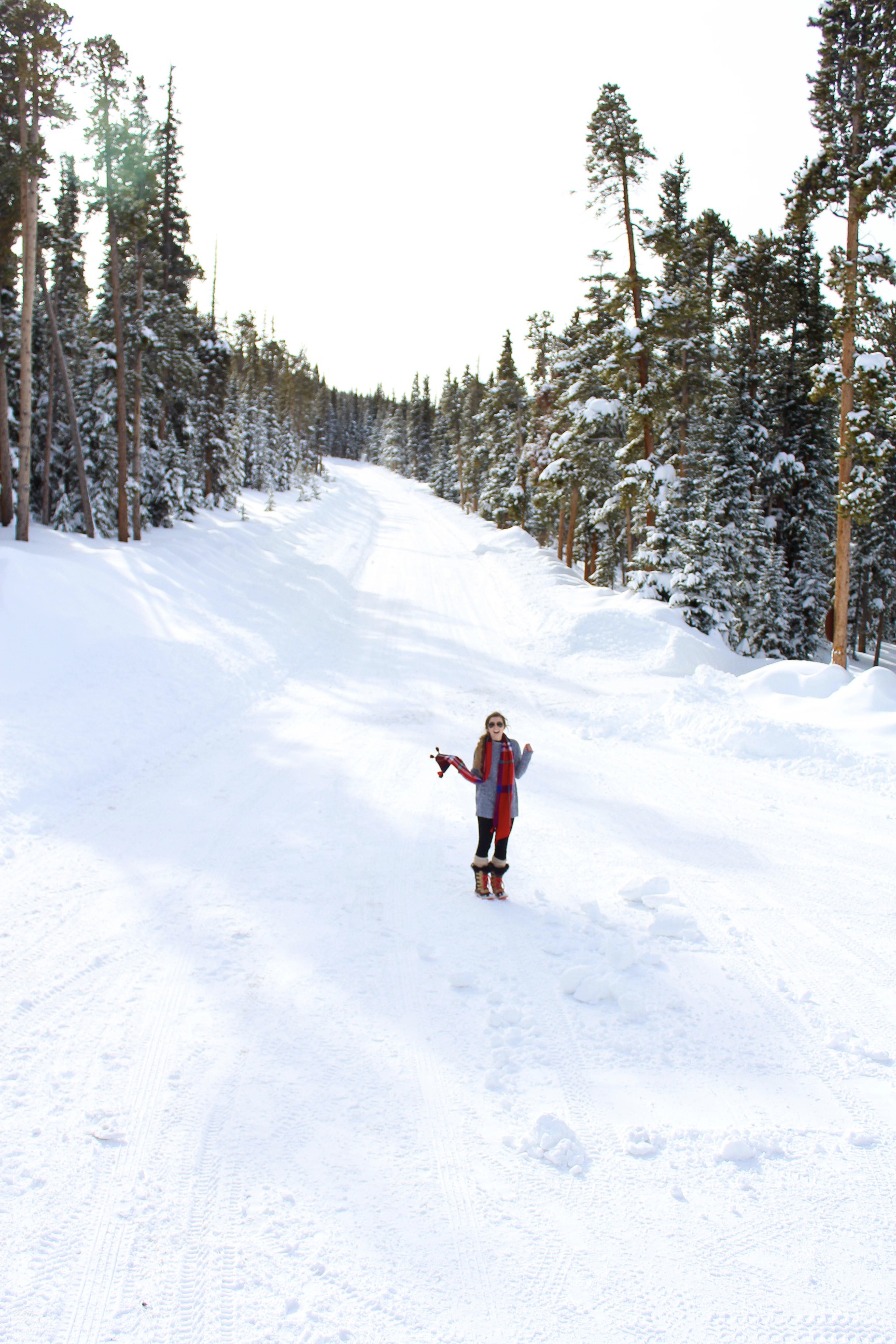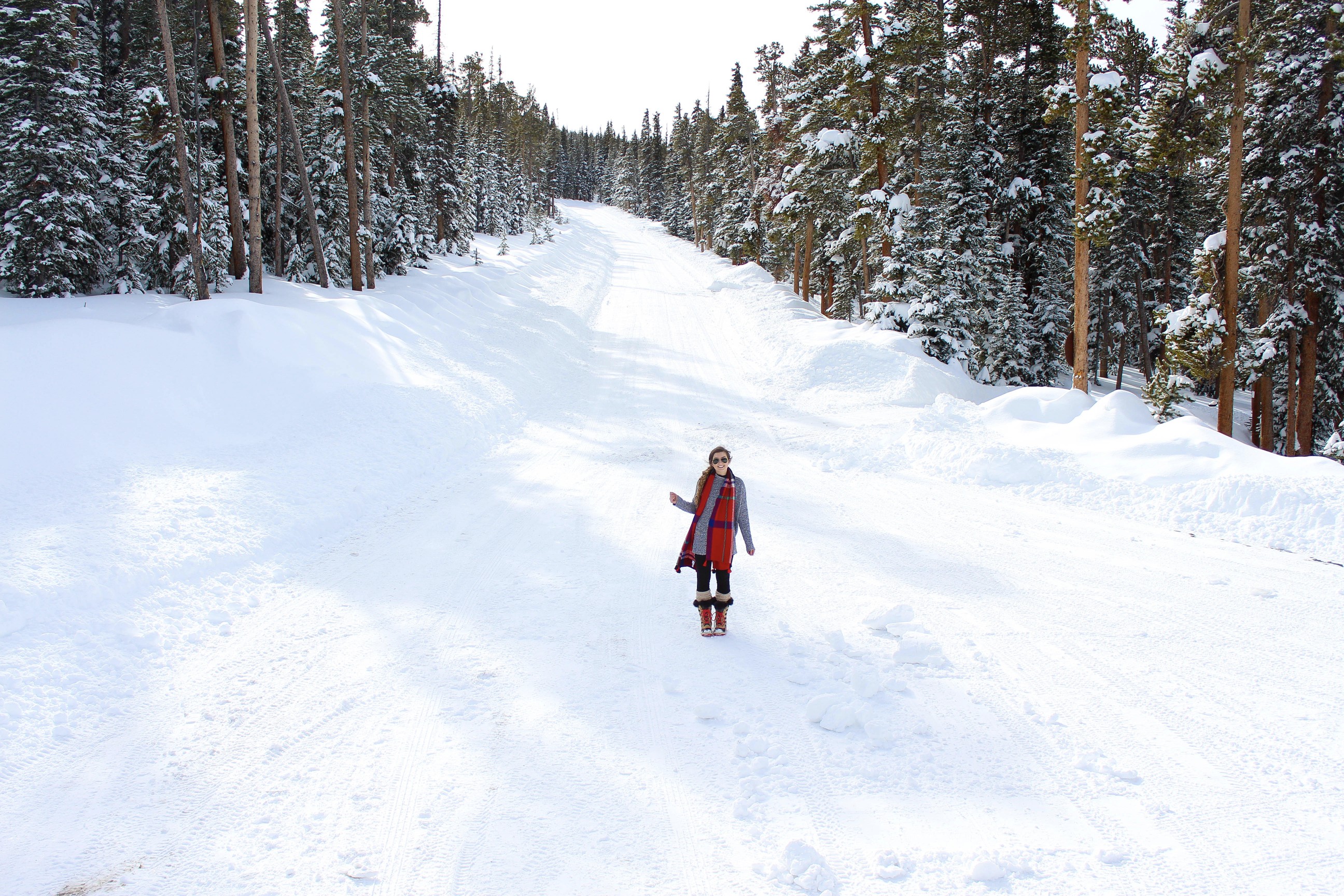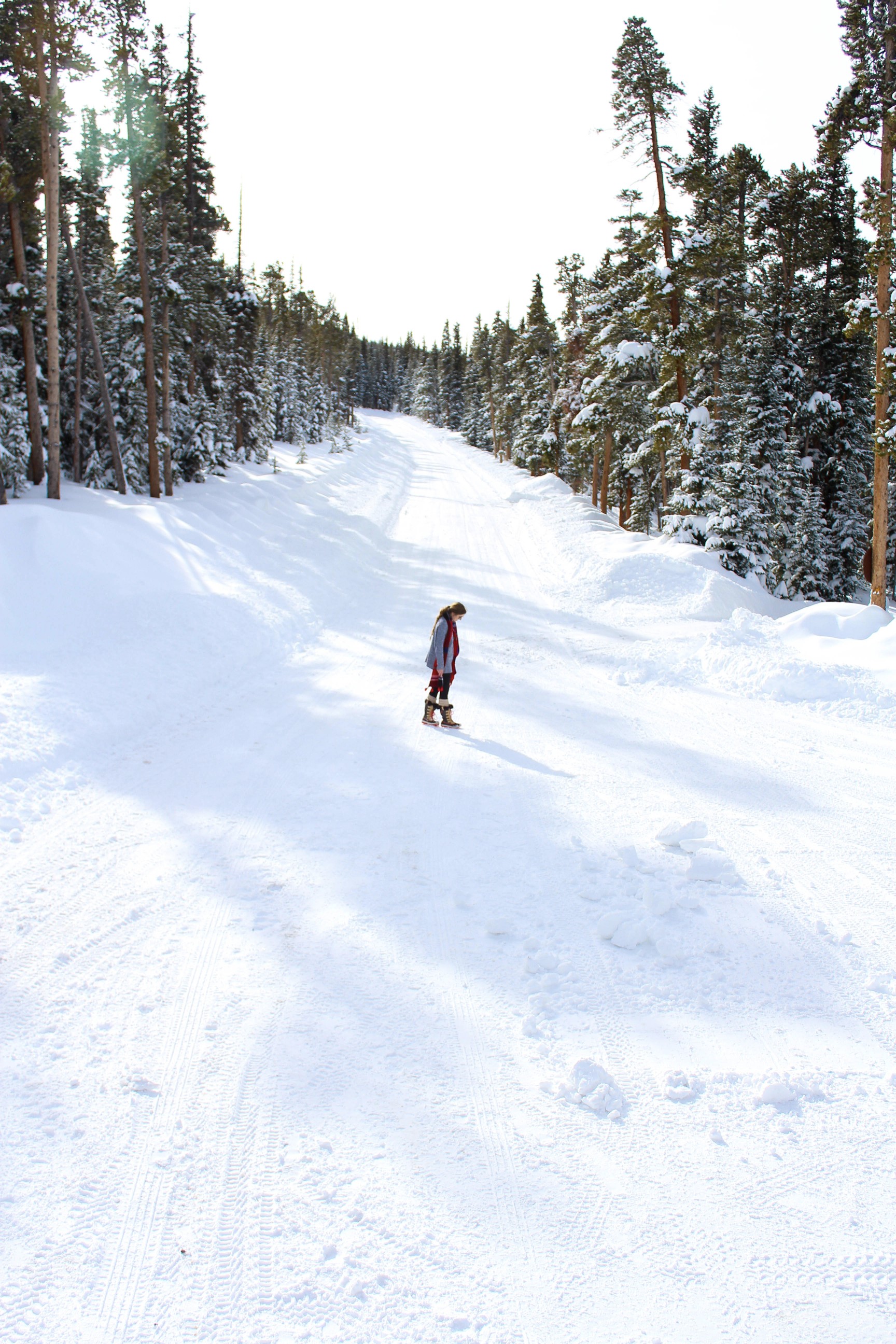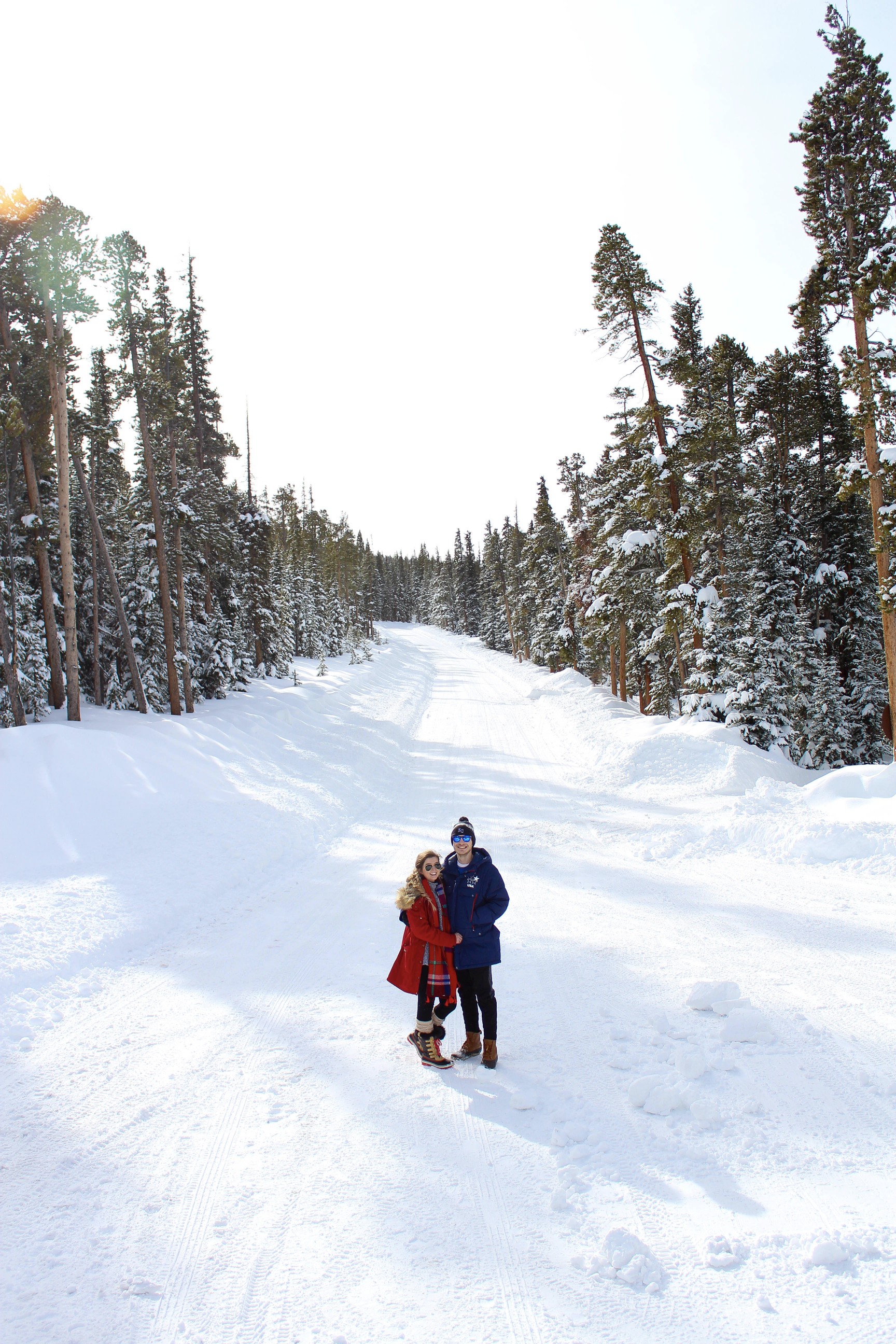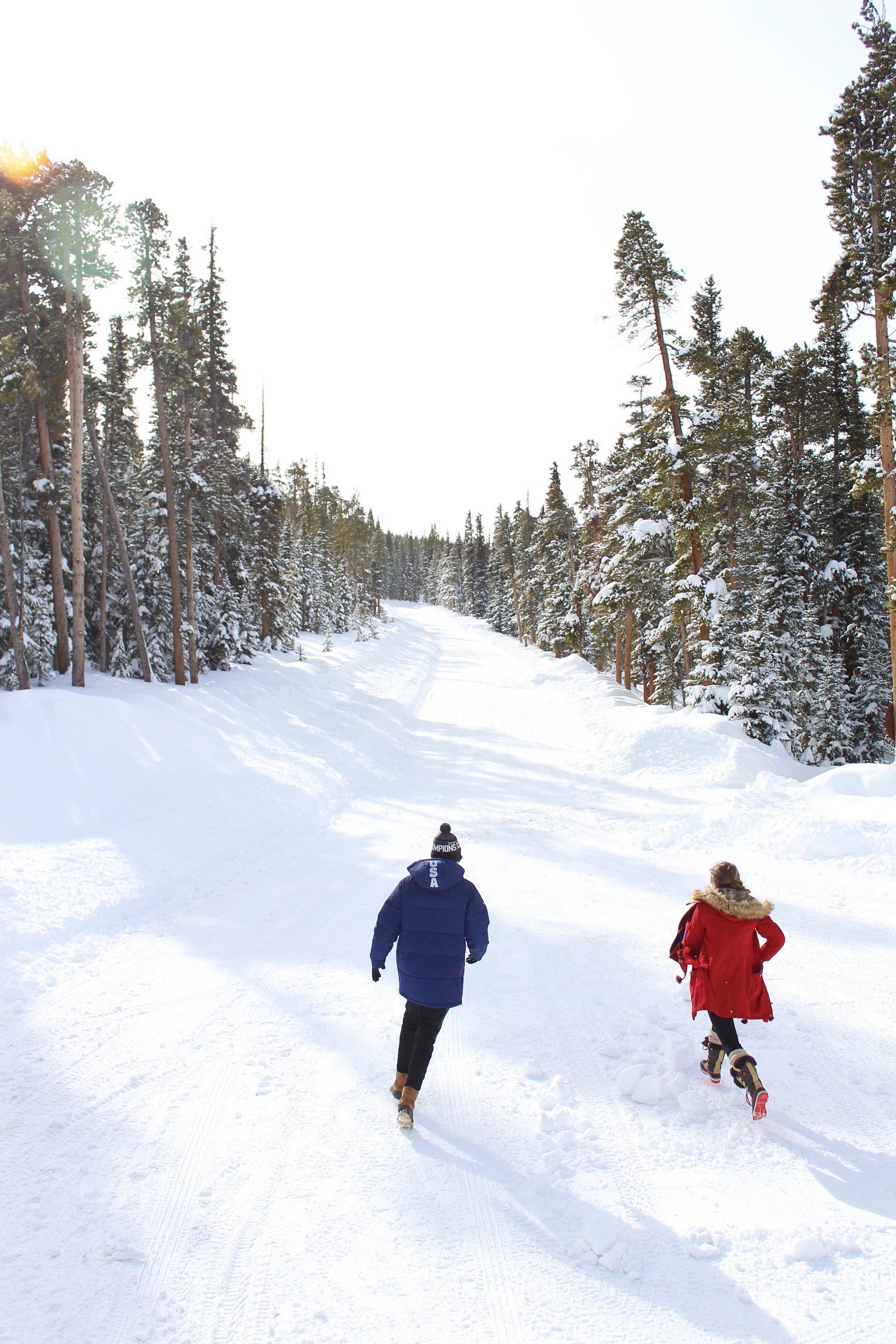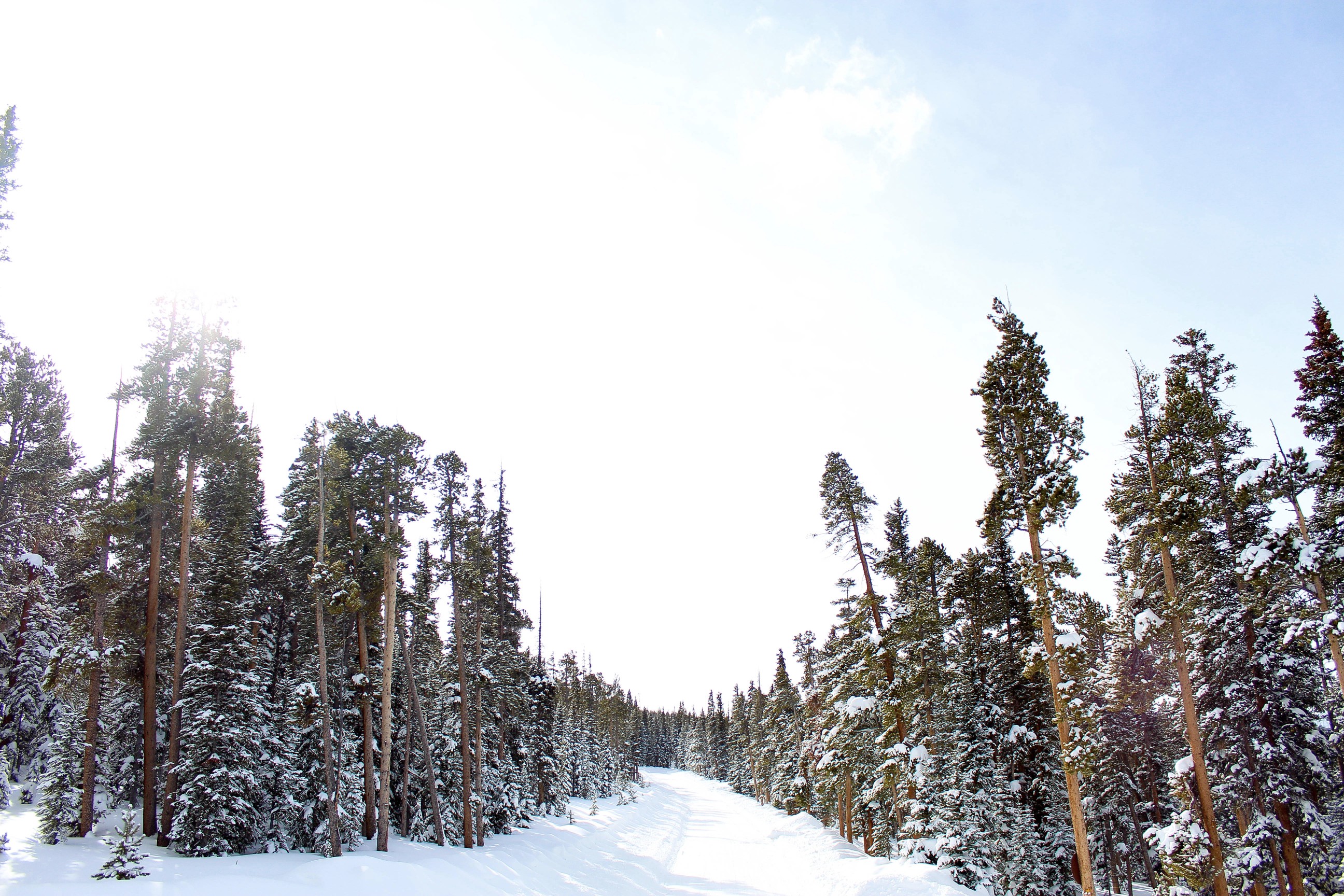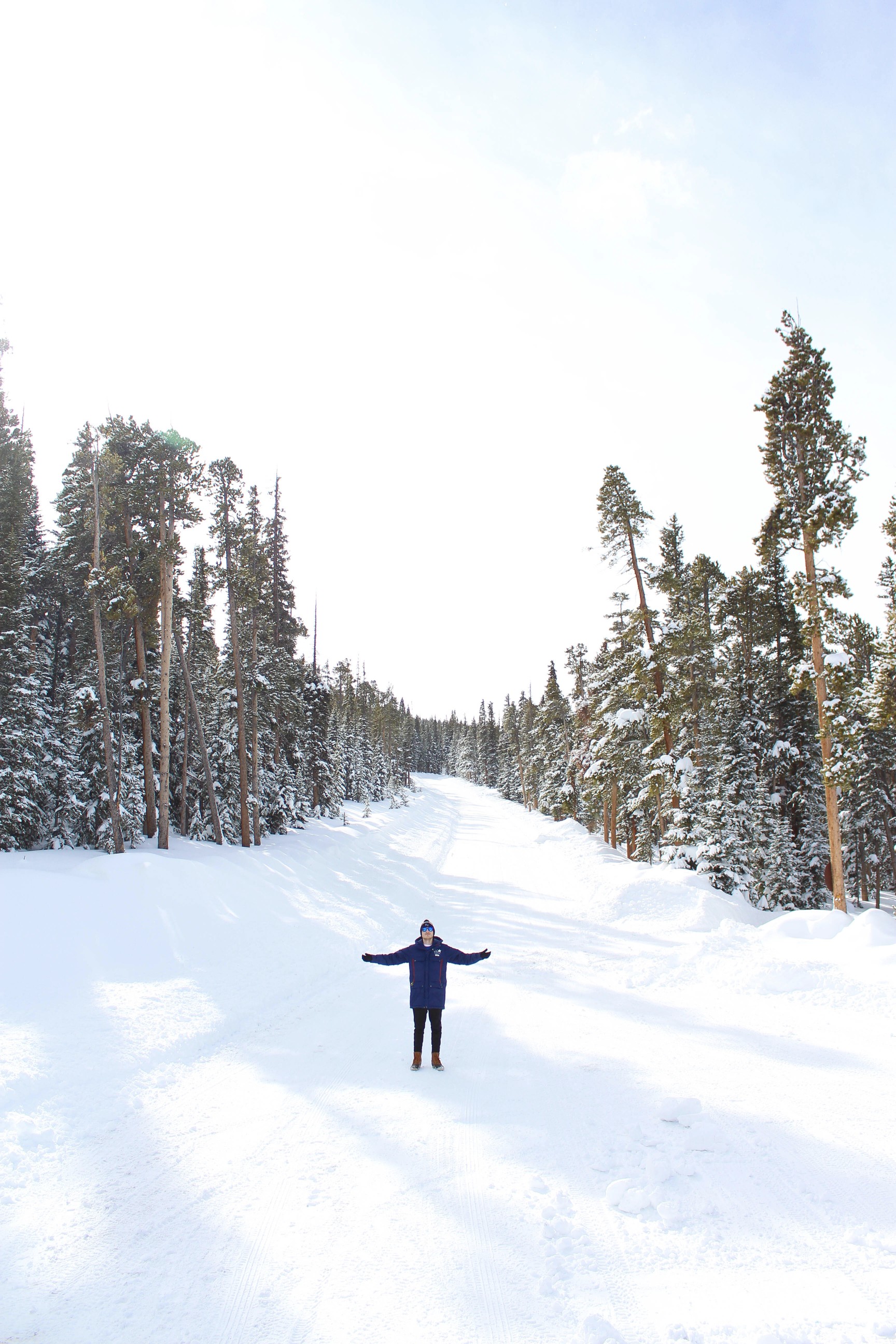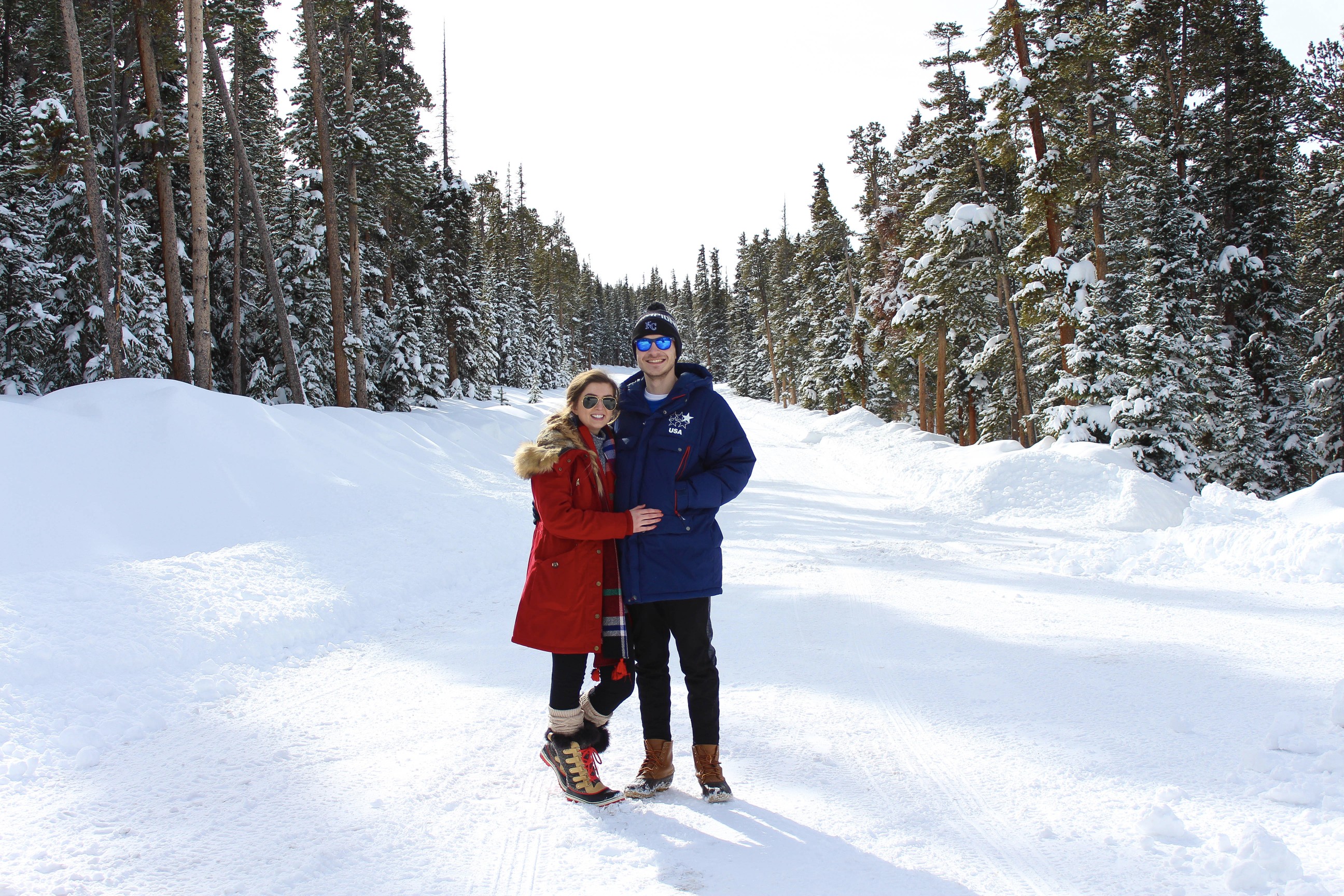 I'm sorry there are a billion photos in this blog post haha! Philip and I took over 700 photos this day and it was too hard to narrow them down. I wanted to put a lot up so I can look back and see all the memories! This is the last day of my Colorado travel blogs which makes me so sad because these have been so fun to create!  I definitely miss my fashion posts, but I know there will be more travel posts in the future!
The last day we were there we woke up and went to Bread + Salt for breakfast. The restaurant was so small and cute, plus the food was delicious! After breakfast we went home to get bundled up for our adventures. I packed up my camera bag and we headed out for the mountains in Breckenridge! We had read online that there were some trails open in the winter, but they were very wrong because everything was covered in a few feet of snow haha! I'm excited to go back in the summer to actually do some hiking, but since it was so cold I was more than happy to just drive around in the mountains looking at the views! Weirdly enough the mountains felt so much warmer than Main Street in Breckenridge so I ended up taking off my coat for most of the time.
Philip and I climbed up on my car to get some cool shots, I was so happy with how all these photos turned out! That's something I love about having a blog, I have a place where I can post my photos forever!
After a few hours in the mountains we went back down to Main Street and went to Empire Burgers which was the most delicious burger place! I love any burger place that has good sauces for fries and this place had so many options! I got a guacamole burger and fries with sriracha mayo and garlic mayo! I don't remember what Philip got, but he ended up eating mine because it was so delicious!
After lunch we went back up to the mountains then went back to Breck Main Street (again) and attempted to go get some dessert. There was a HUGE parade going on and Philip and I were so confused because everyone was wearing viking helmets haha. Not to sound judgmental, but the parade was very bizarre and there were people riding on trucks screaming and yelling and they were throwing things at the crowd. We were so confused lol! We finally found a little cafe and Philip got a cookie and I got a banana cupcake (it was soooo good). After that we walked around a little longer and found an oxygen bar which was really cool! Then we drove home, ordered some pizza, and crashed!
I've been places all over the world, but who would've known that one of the most fun vacations was a 10 hour drive away from me! I hadn't been to Colorado since I was a kid (and I had a not-so-fun time in and out of the ER for altitude sickness haha). Philip and I couldn't stop saying "we're moving here" all trip! My grandparents go to National Parks every year and I can see why – I think they've passed on the adventure bug to Philip and I! I can't wait to be back – and I can't wait to do more travel posts and vlogs!
Watch the last vlog!
xoxo,
Lauren Emily Lindmark