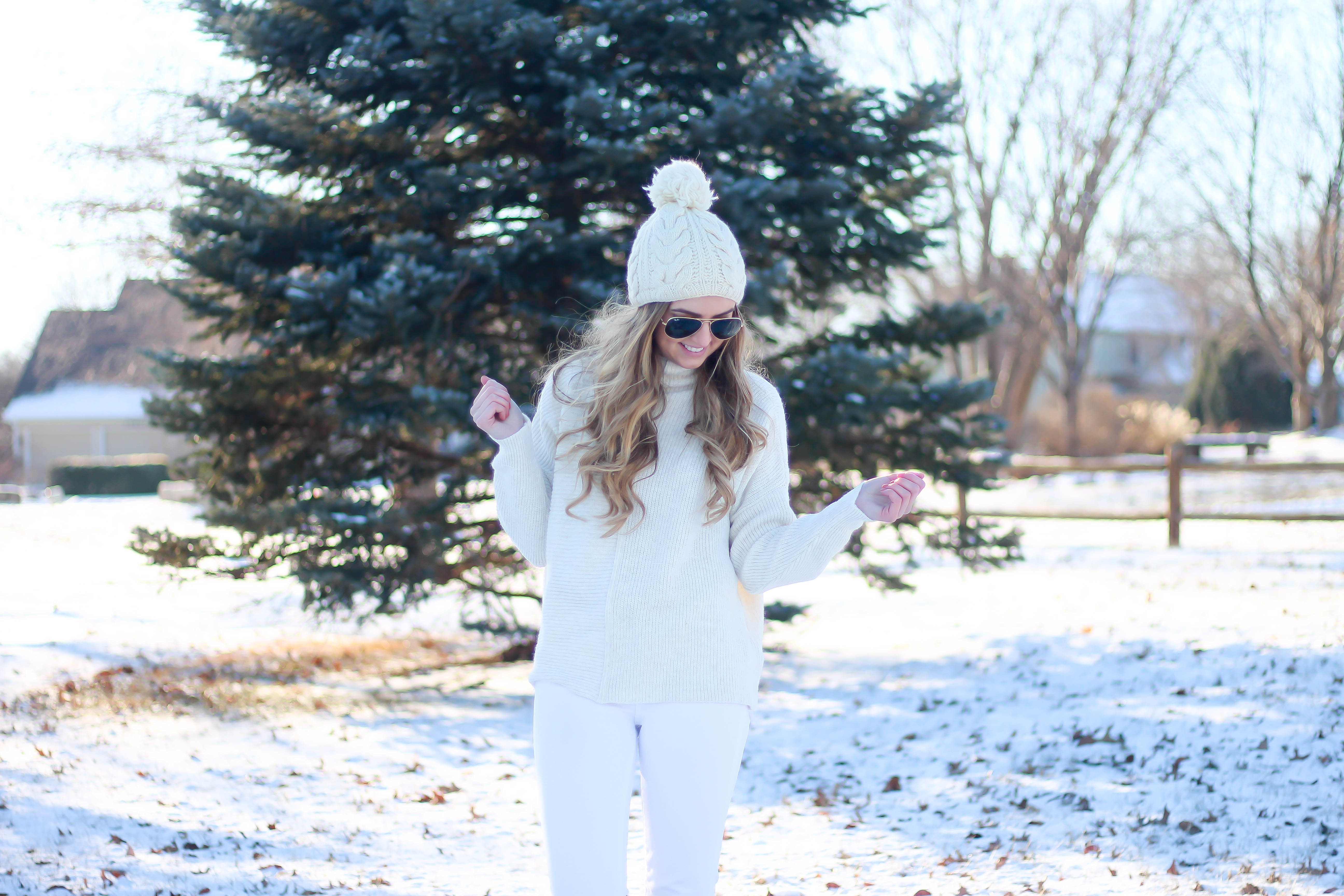 Winter Whites | OOTD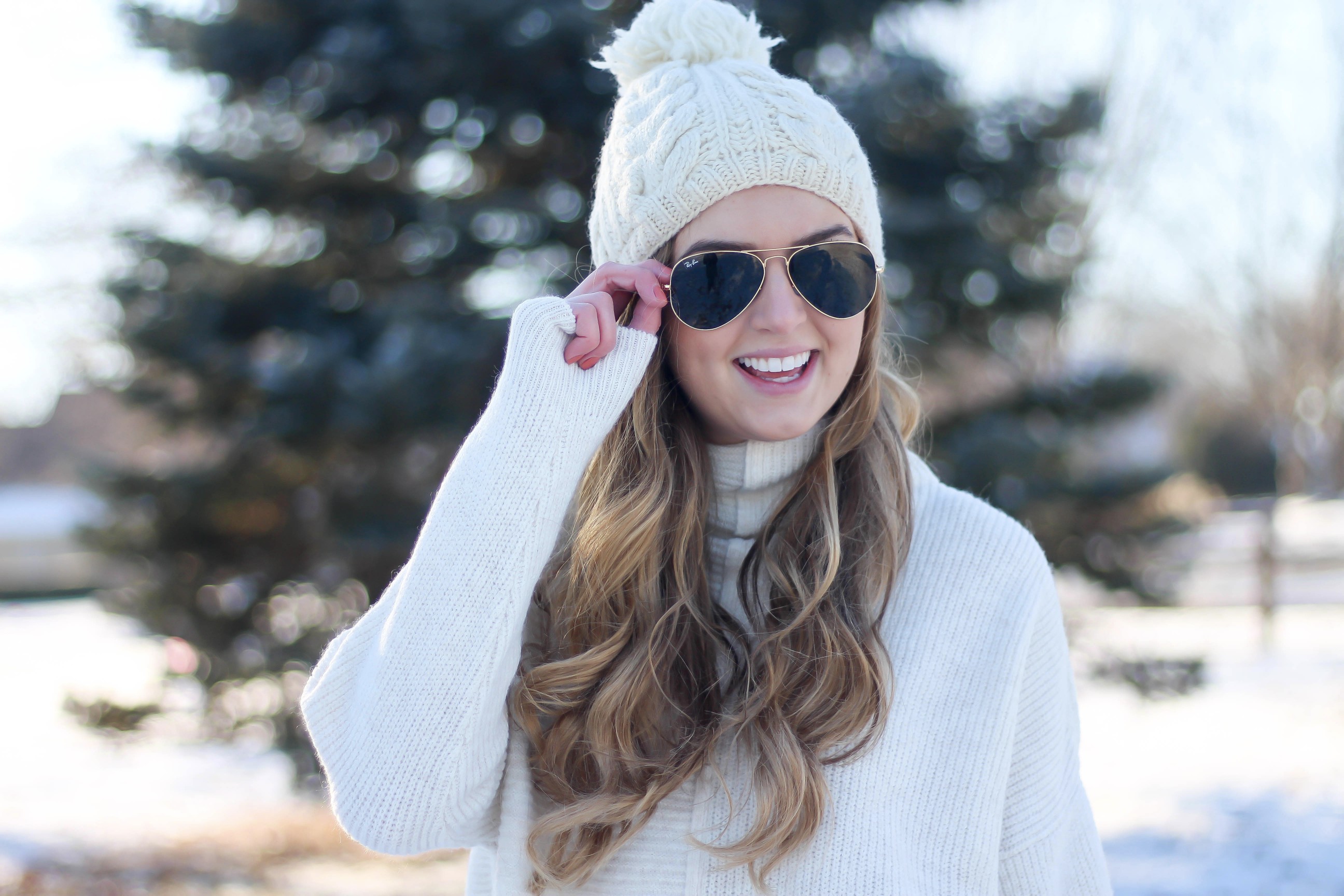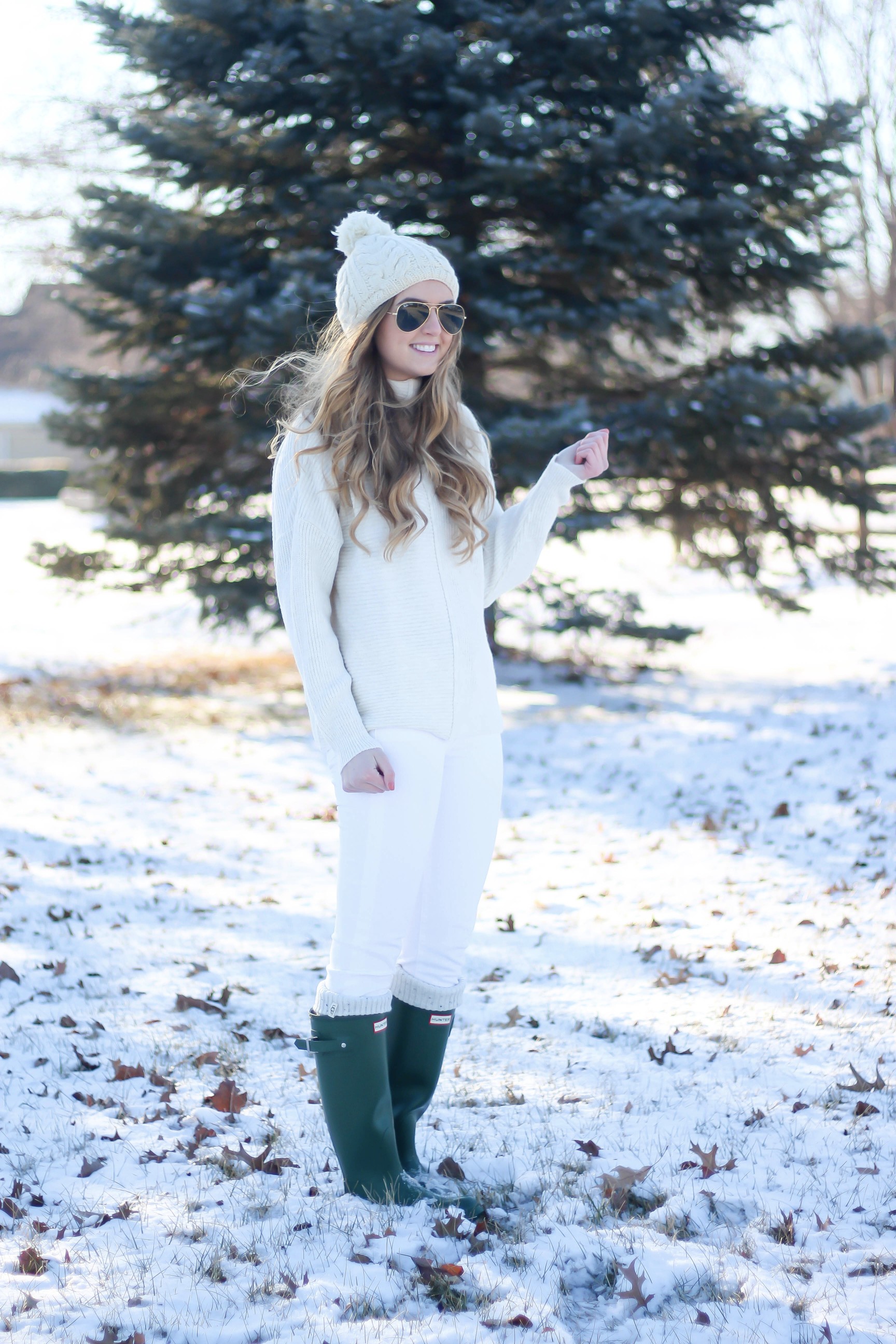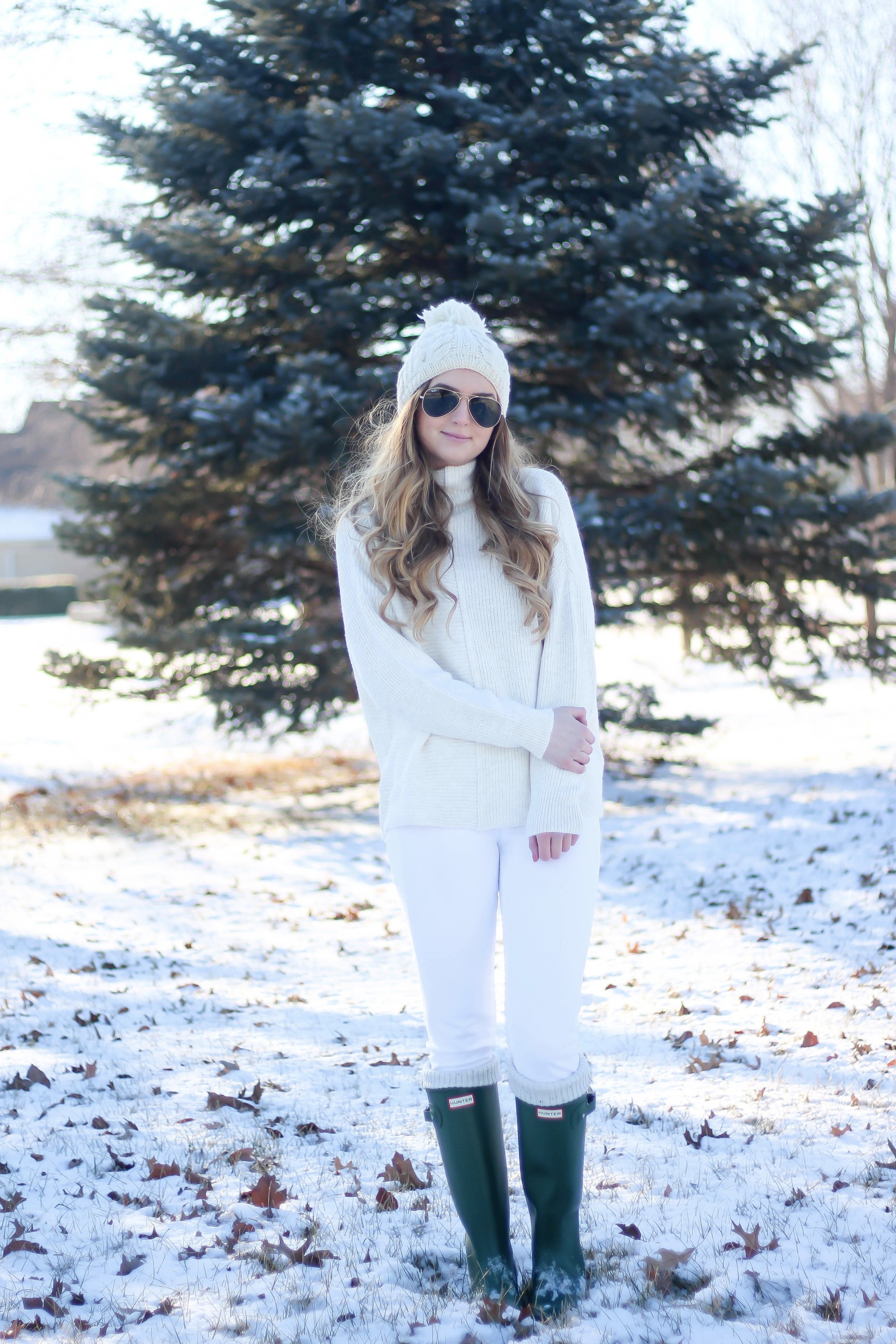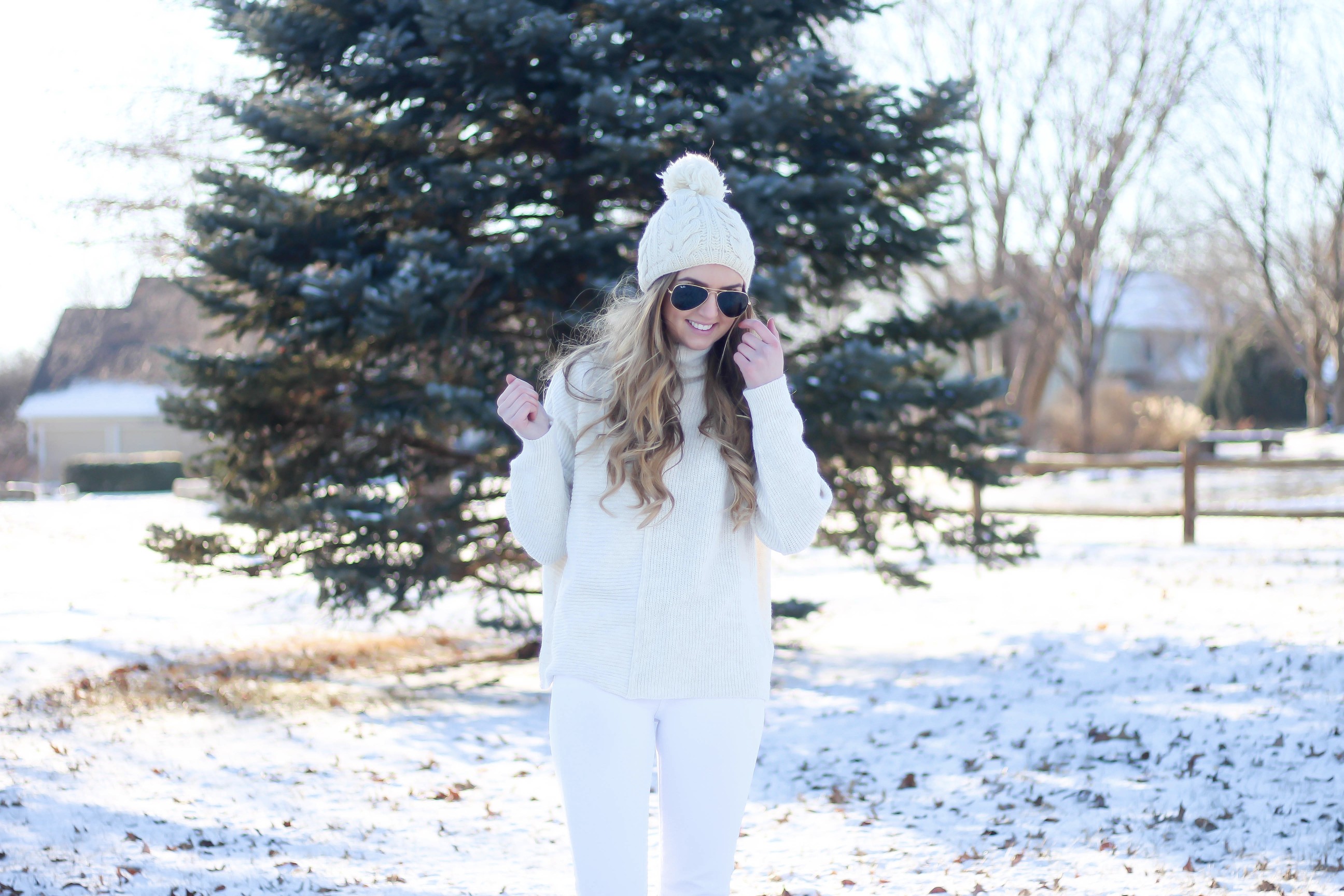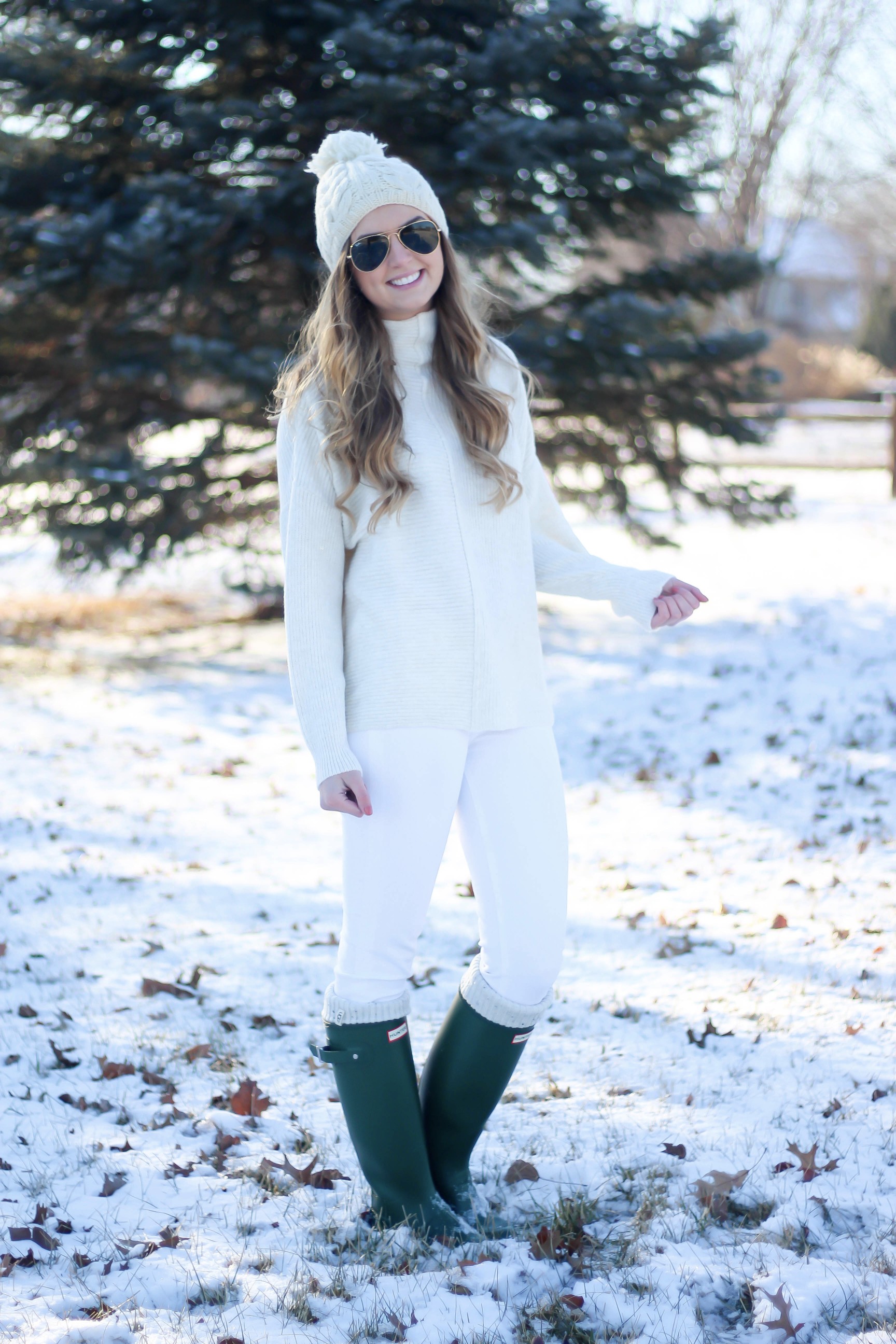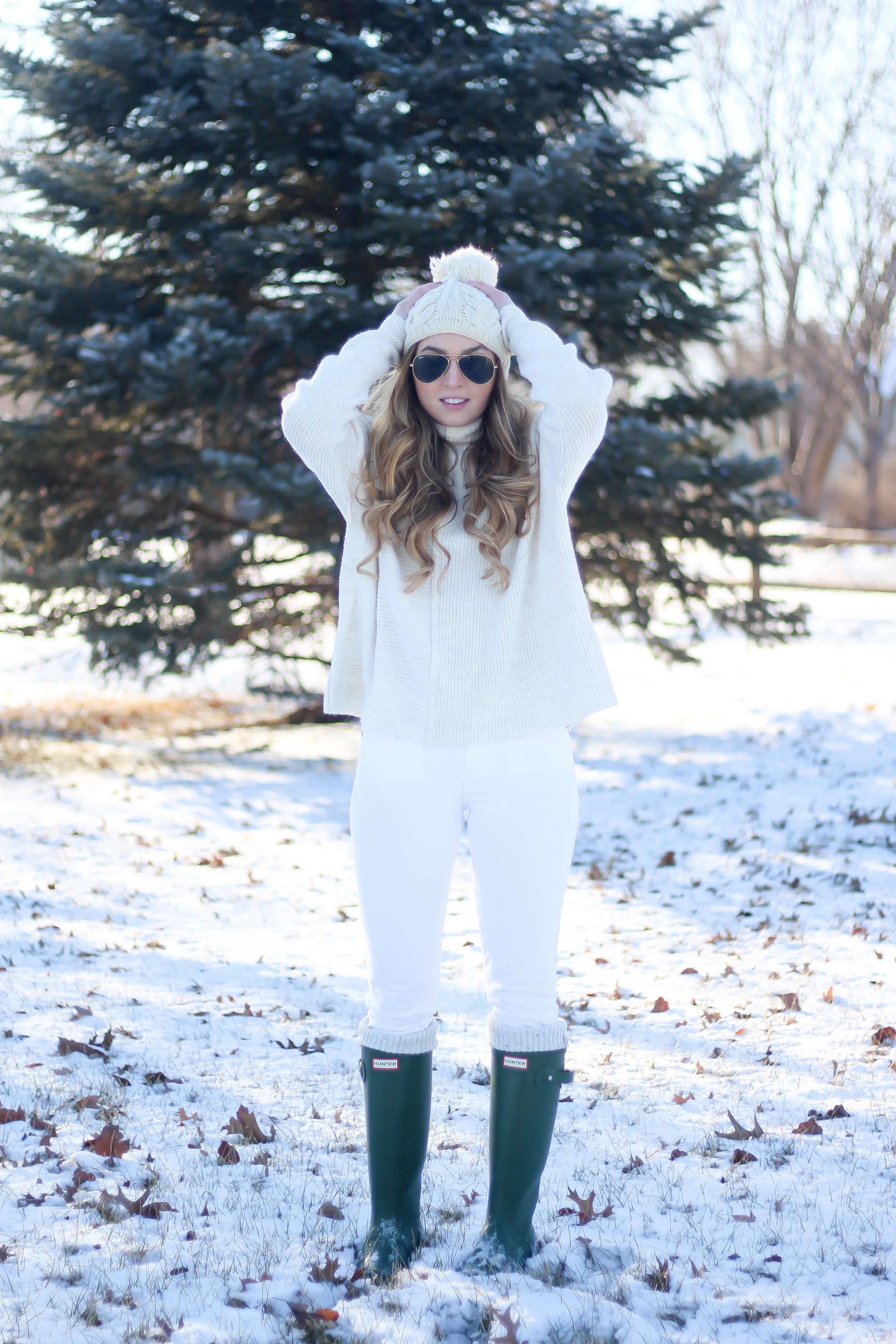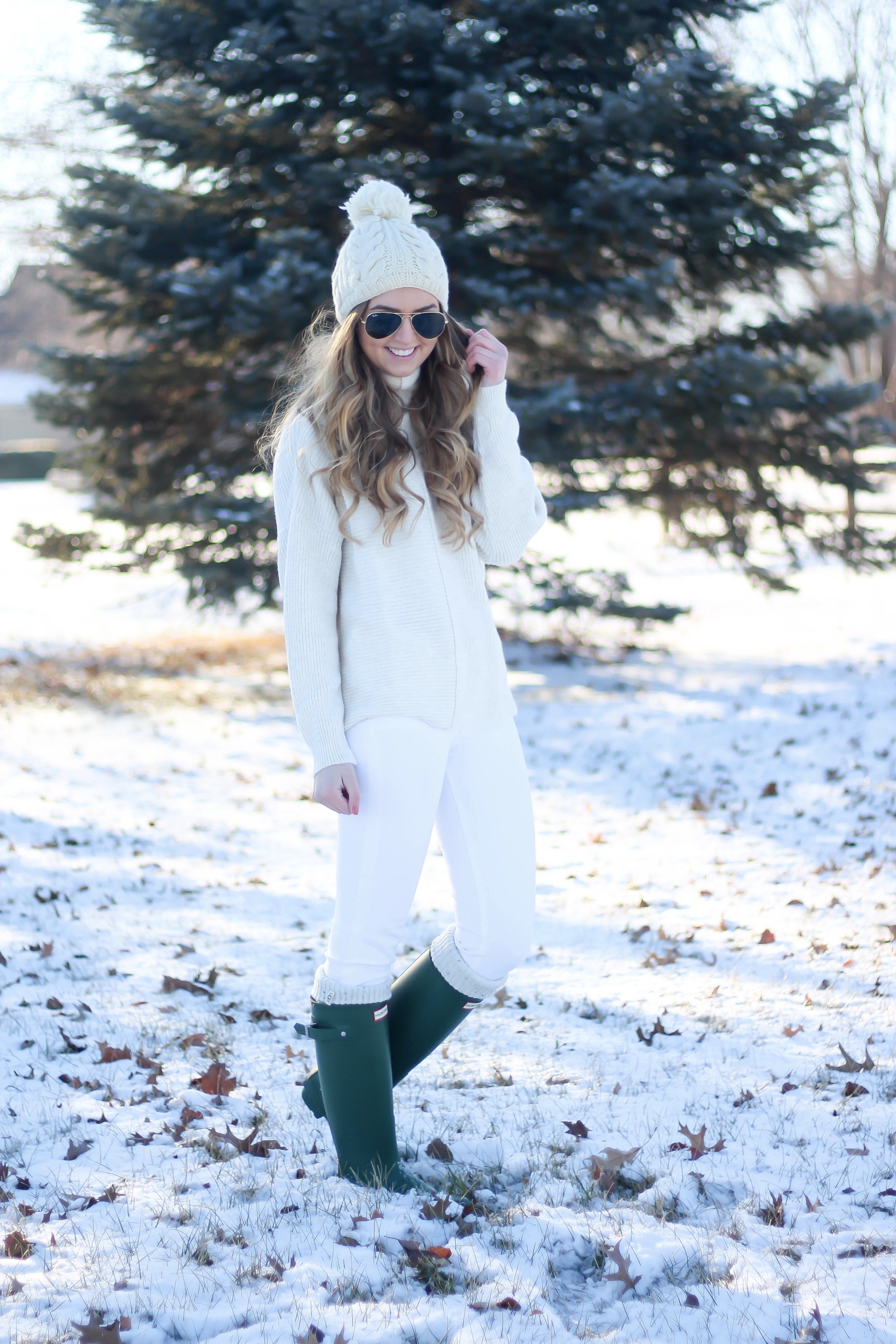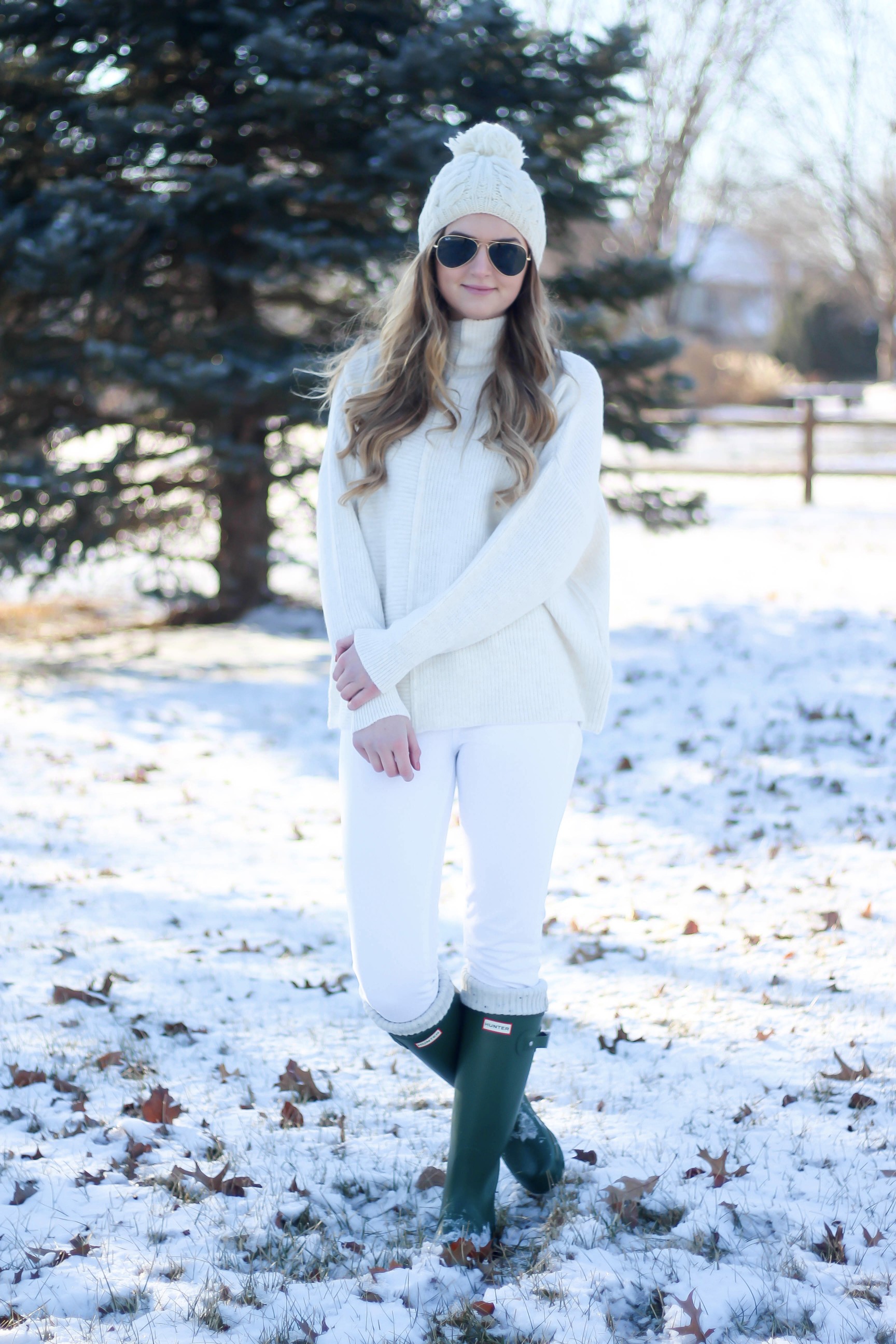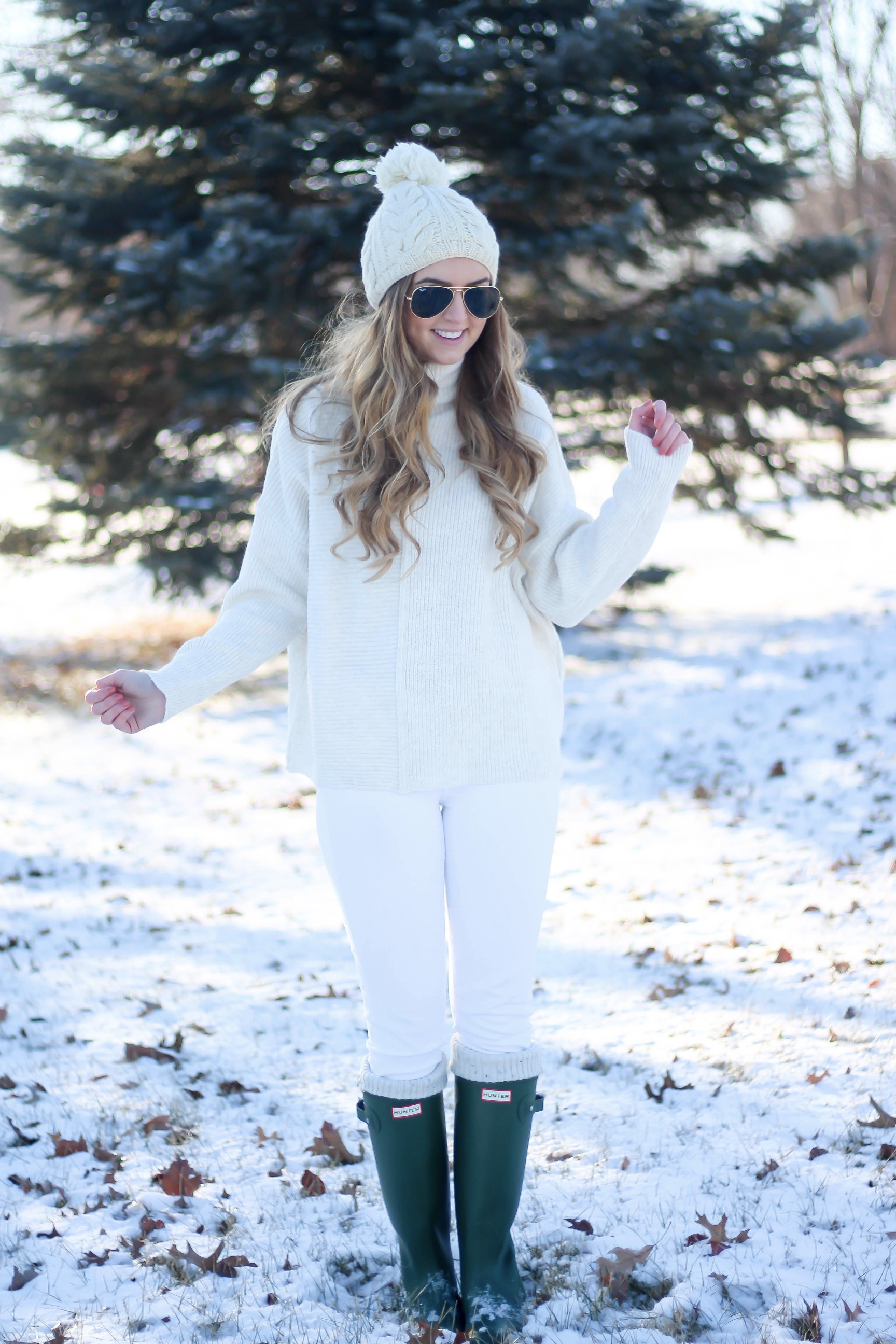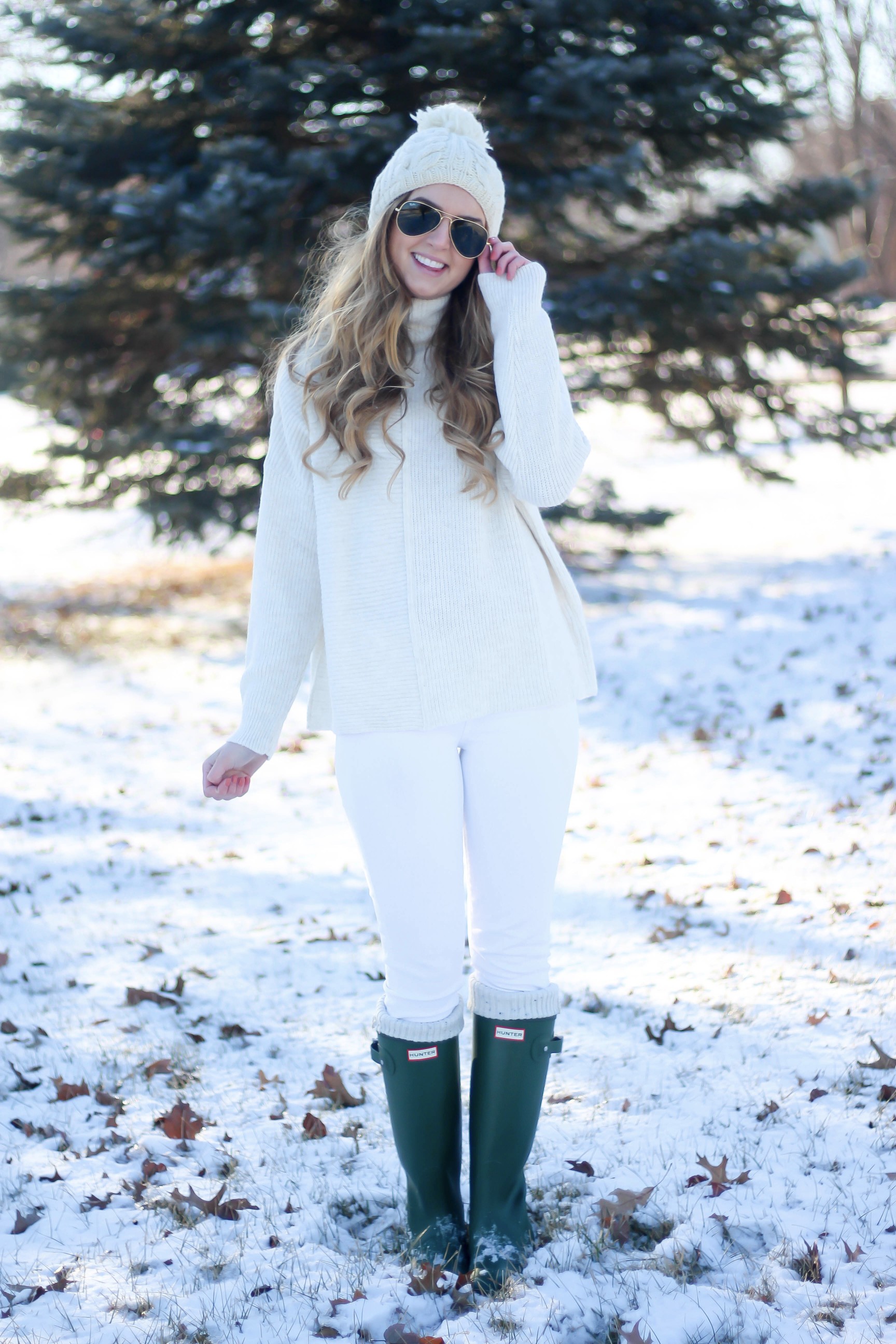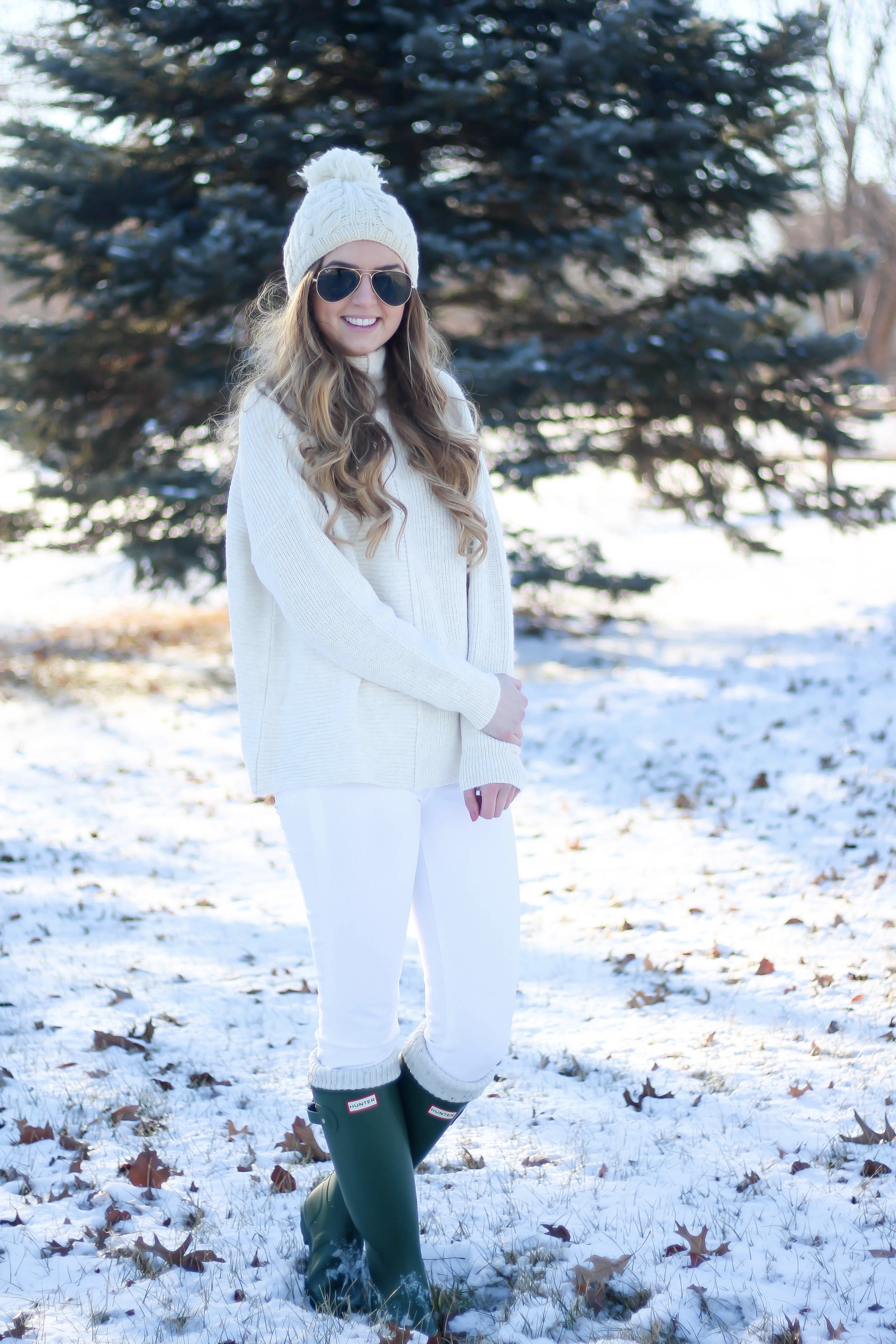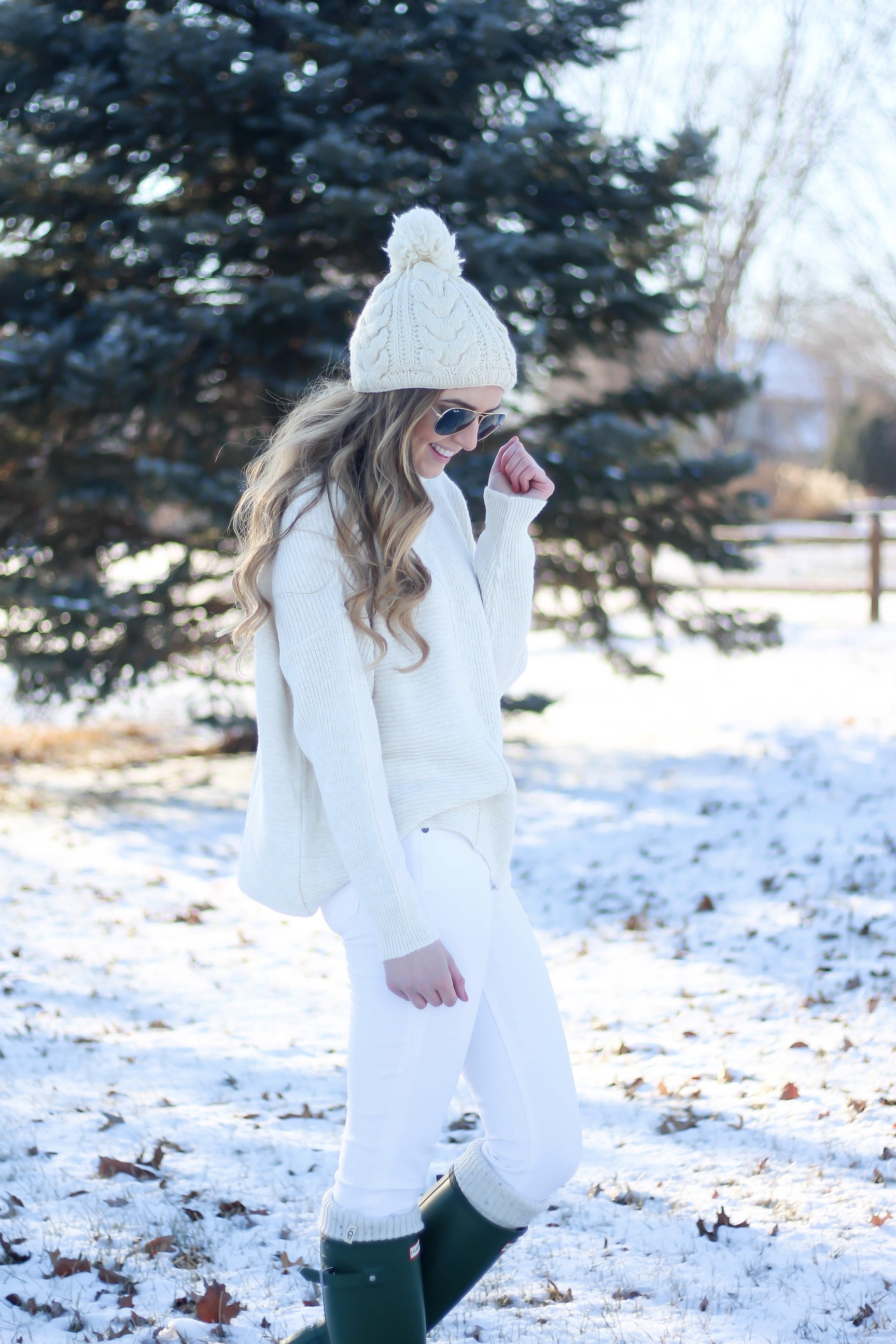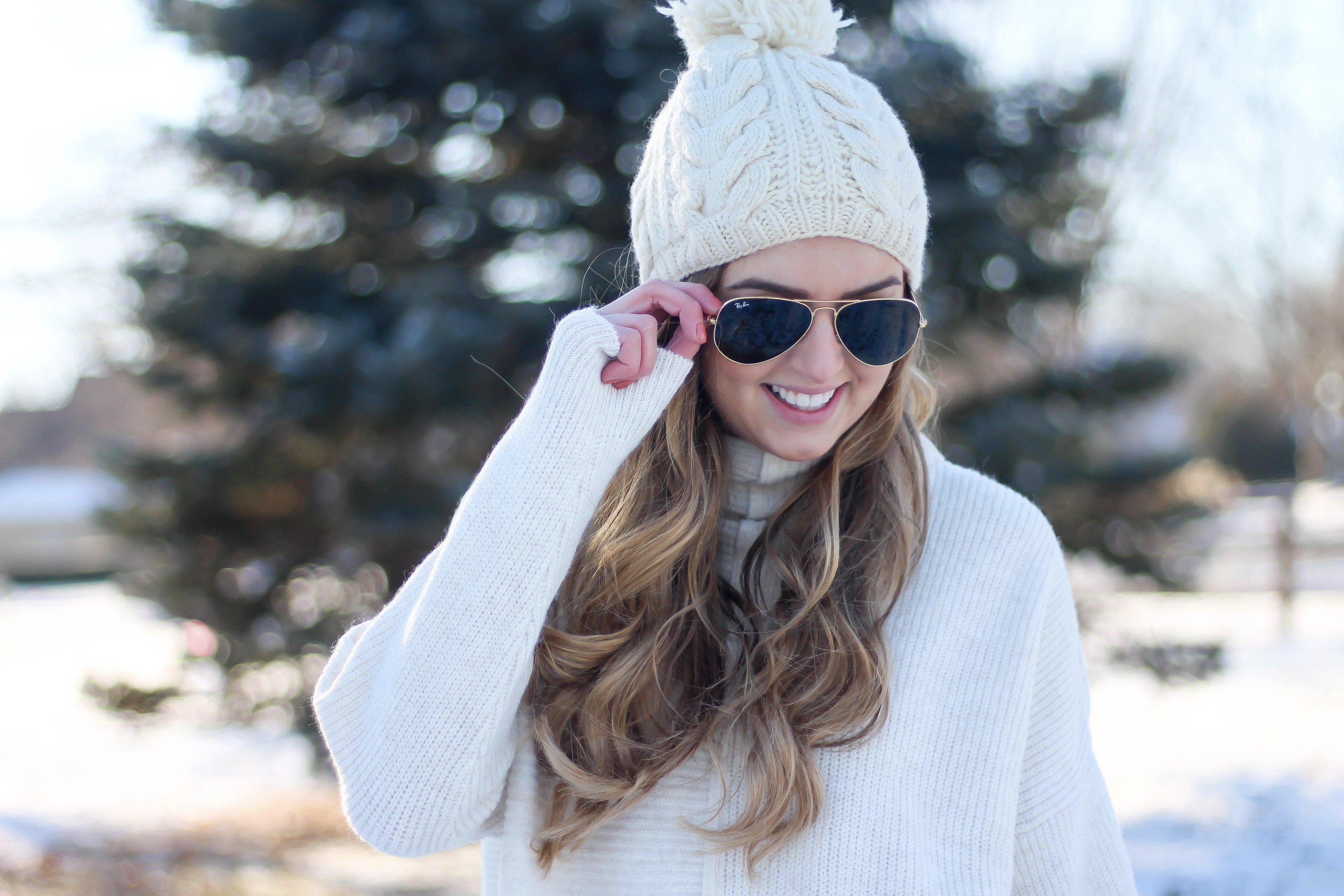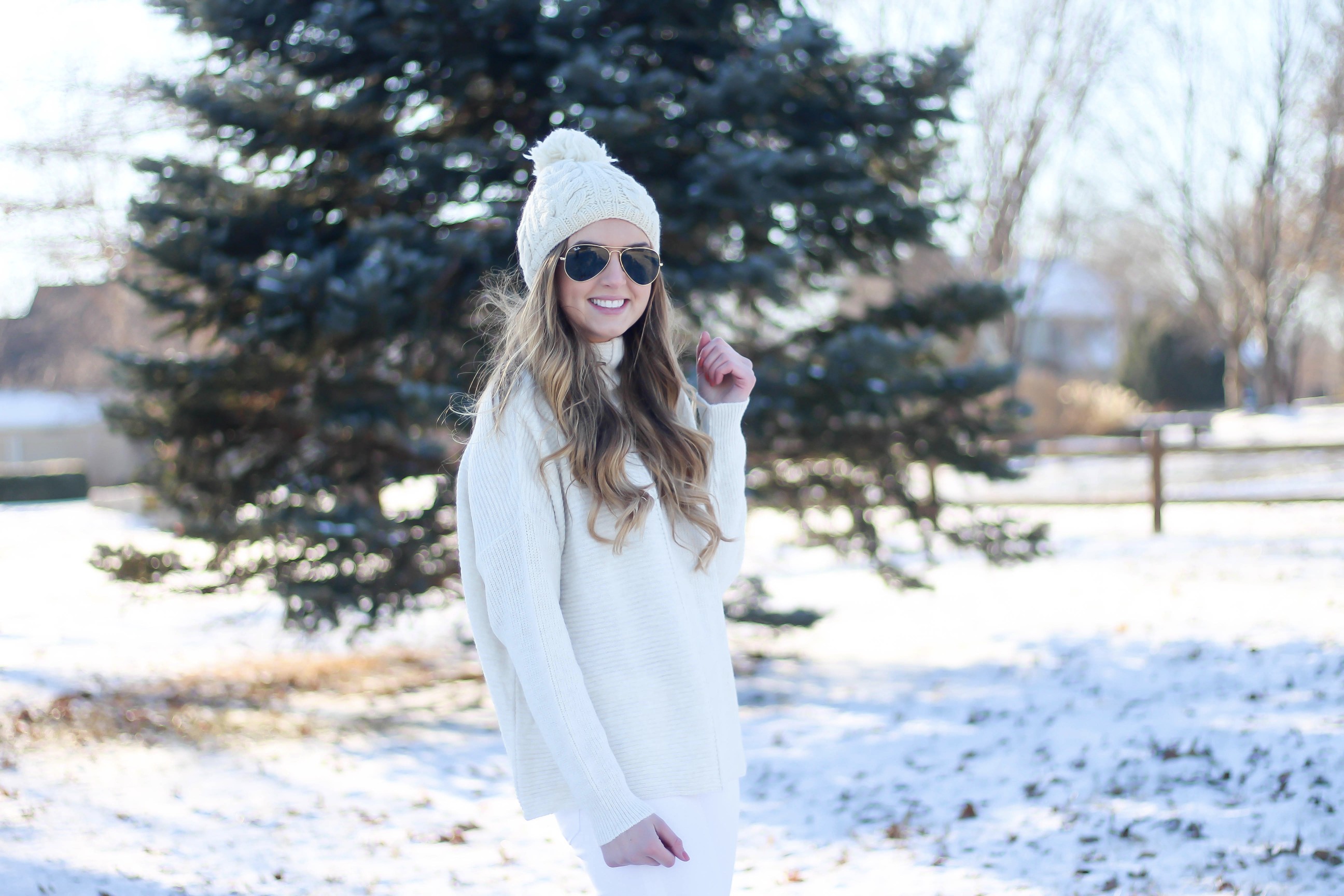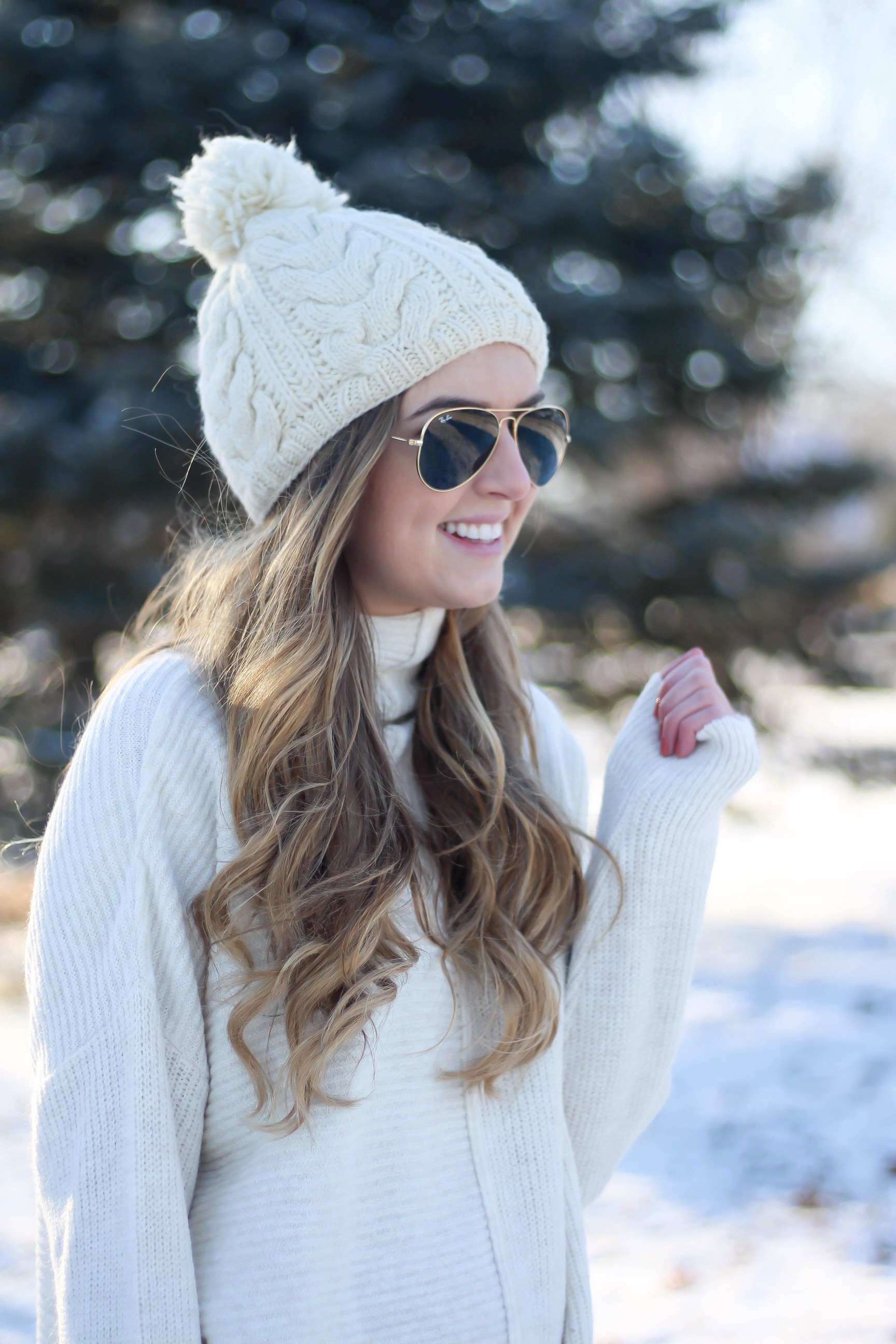 "You can't wear white after Labor Day." I'm sorry, but since when does fashion have rules? I have never been one to follow the no white rule. I love a cute white outfit! I randomly came across this sweater on Nordstrom and I fell in love with it instantly! I love the unique lines, plus it's unbelievably soft. When this arrived I hung it up on my clothing rack, I had a pair of white jeans hanging up for another outfit of the day and these new hunters were sitting near by and I instantly saw this adorable outfit in my head! Don't you love when things come together?!
It was FREEZING when I took these photos, my mom and I kept running in and out of my car so we could stay warm haha. She's the best! As excited as I am for warm spring days, I'm not sure I want sweater season to end. I mean don't get me wrong, I wear sweaters pretty much all year long (even in the sweltering summer heat), but winter is so easy because everything is so casual! Sometimes I think I need to move somewhere were it's always cold, but I think I would miss hot KC summers!
I also want to talk about these boot socks really quick because they are really cute! They're by UGG, but they fit my hunter boots perfectly. I love how they look with my new green boots! They come in a few other colors too and would be cute even into the spring months for those chilly, rainy days. As for the beanie, I bought it last year on Nordstrom so I couldn't find the exact one, but I liked a super similar one! If you want to search for more I would google "white knit pom beanie." I linked a few more cute ones below along with some other cute winter white outfit ideas!
Cheers to being back to outfit posts! I had been gone on vacation so that is why there was a little break. When I got back I wanted to share all my vacation photos right away (see my previous posts  here, here and here). I also wanted to start filming videos once a week, would you guys be interested in that? I have filmed a few videos in the last few months, but I don't have a set schedule! I have a few lookbook ideas coming up and I also want to film some hair tutorials! Make sure to subscribe to my YouTube to keep up!
xoxo,
Lauren Emily Lindmark
Copyright © 2016 dailydoseofcharm.com