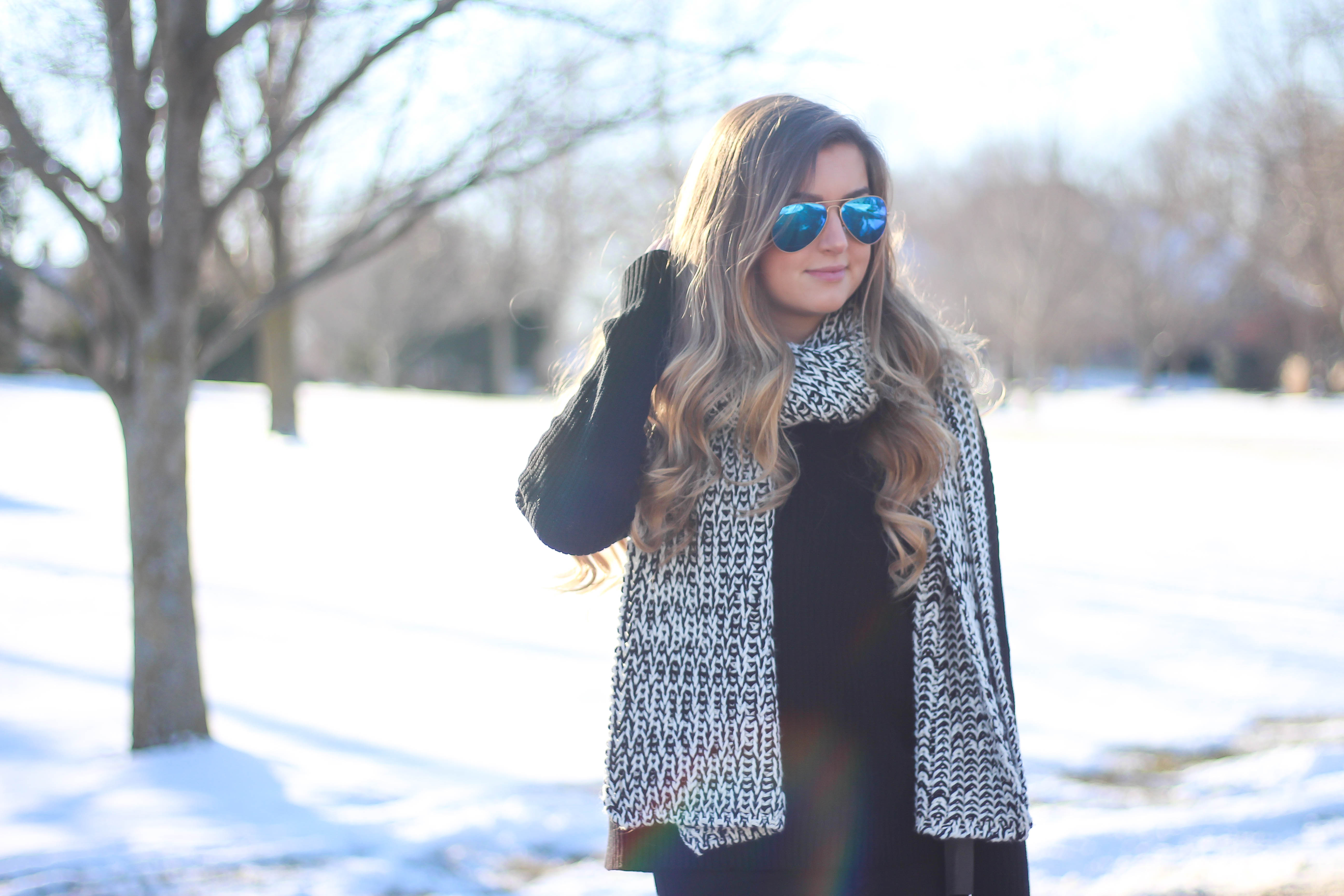 Life's Too Short for Boring Accessories | OOTD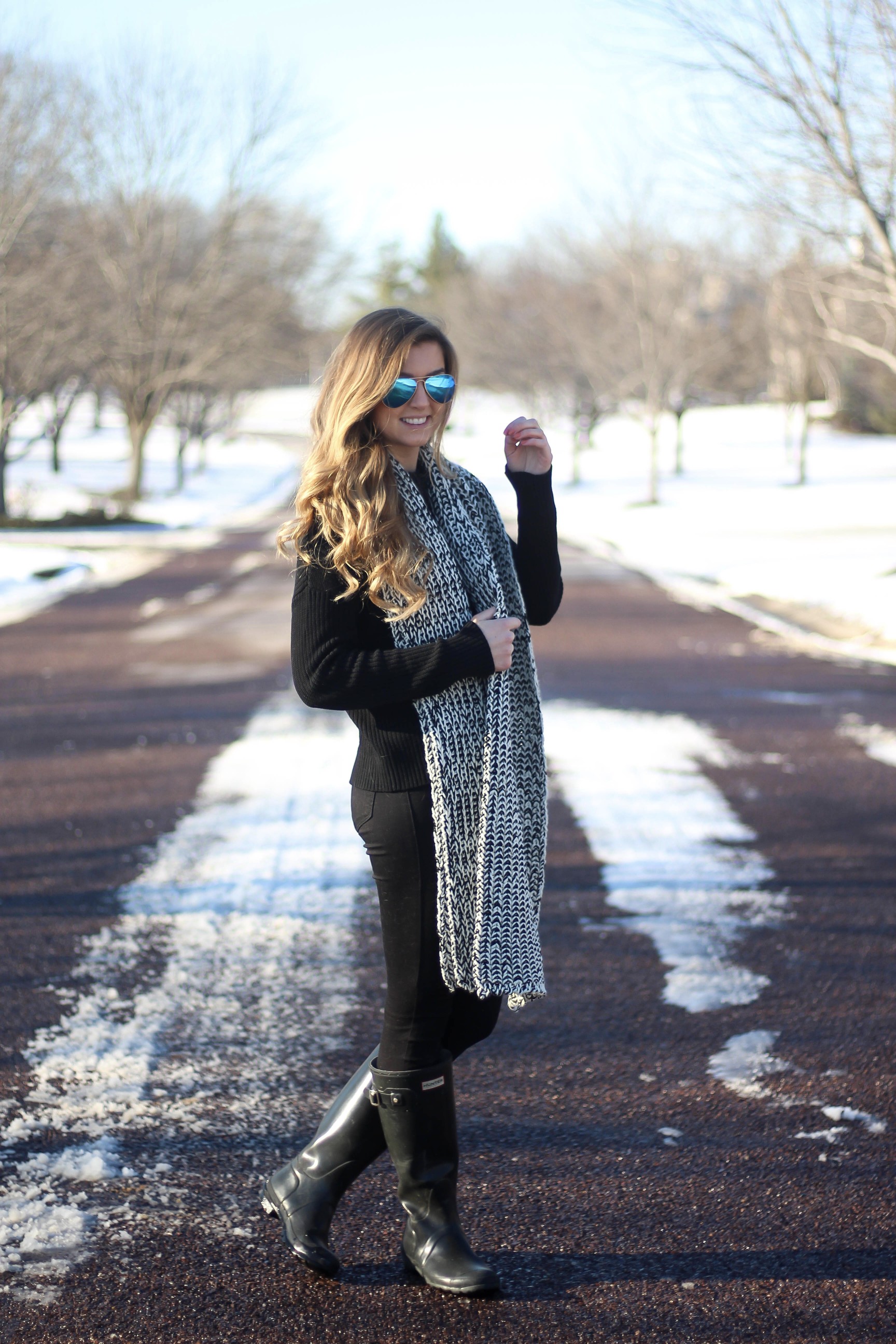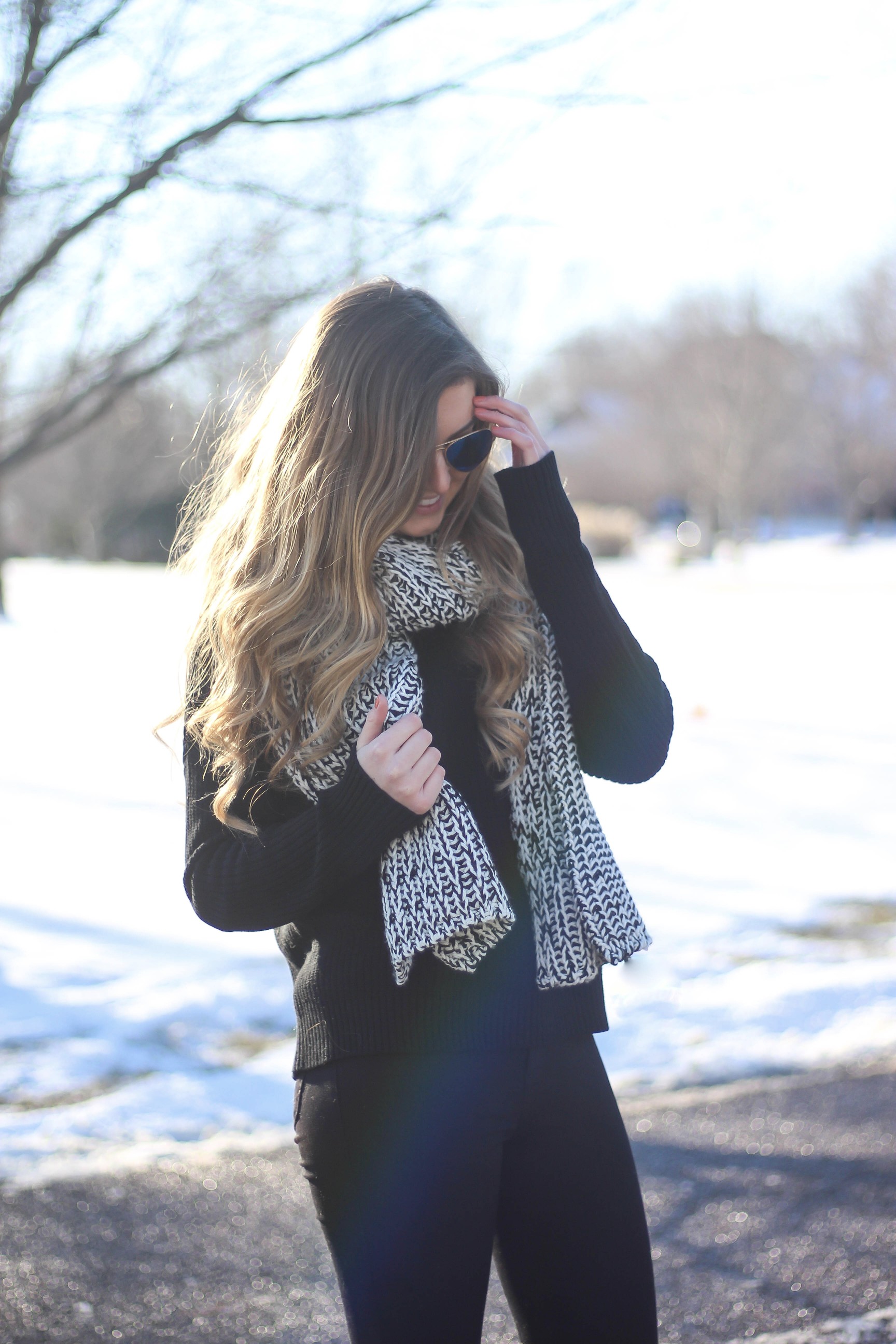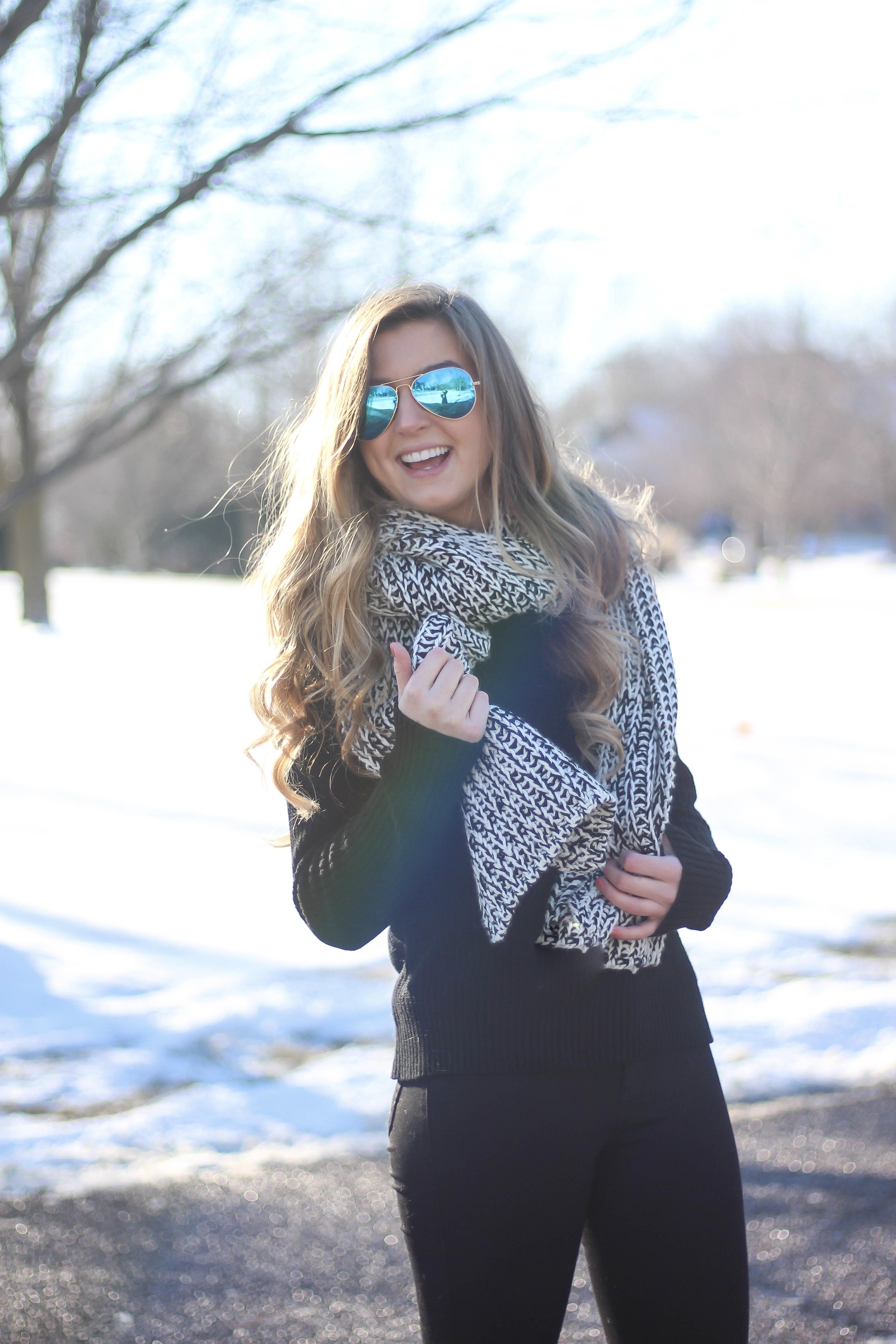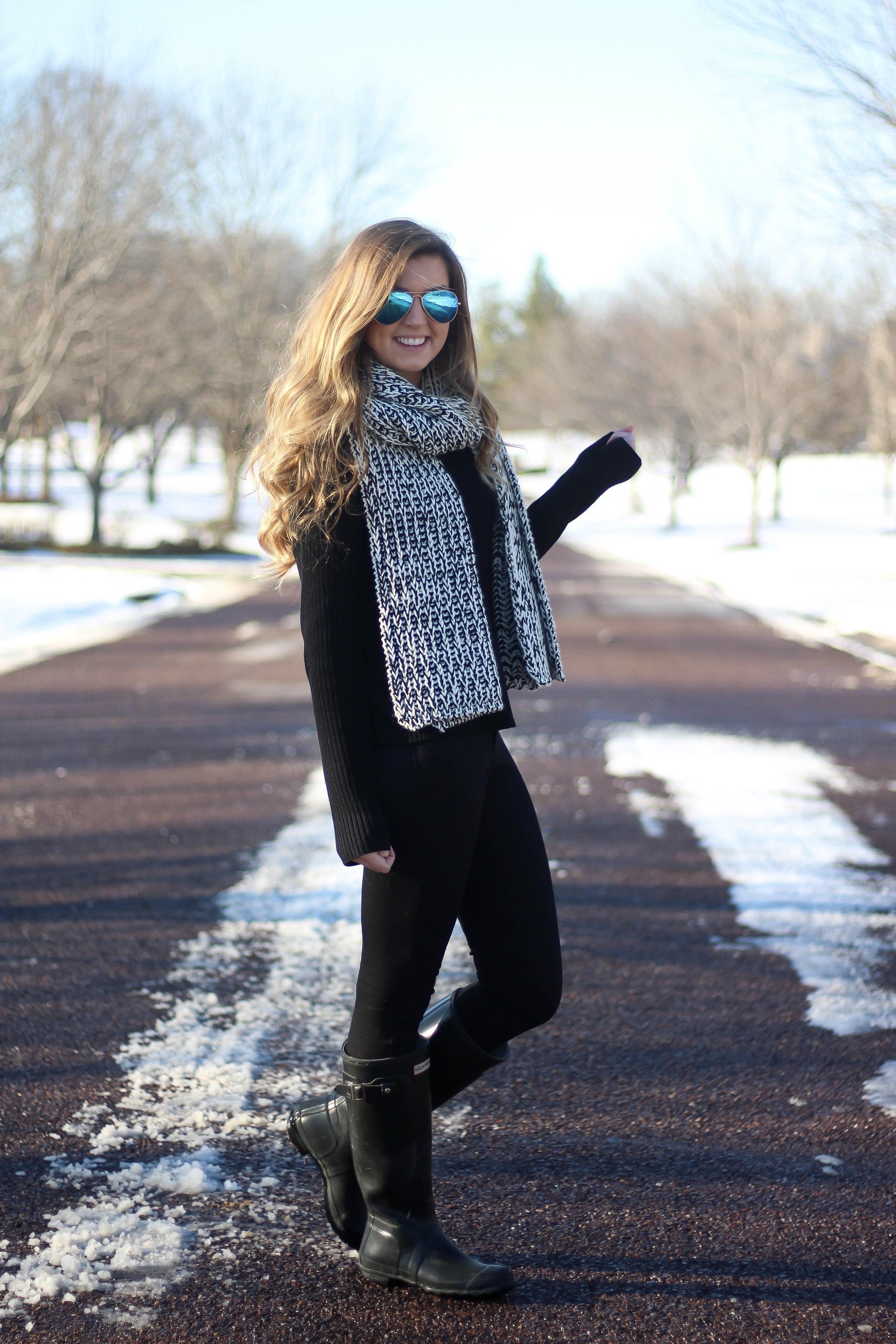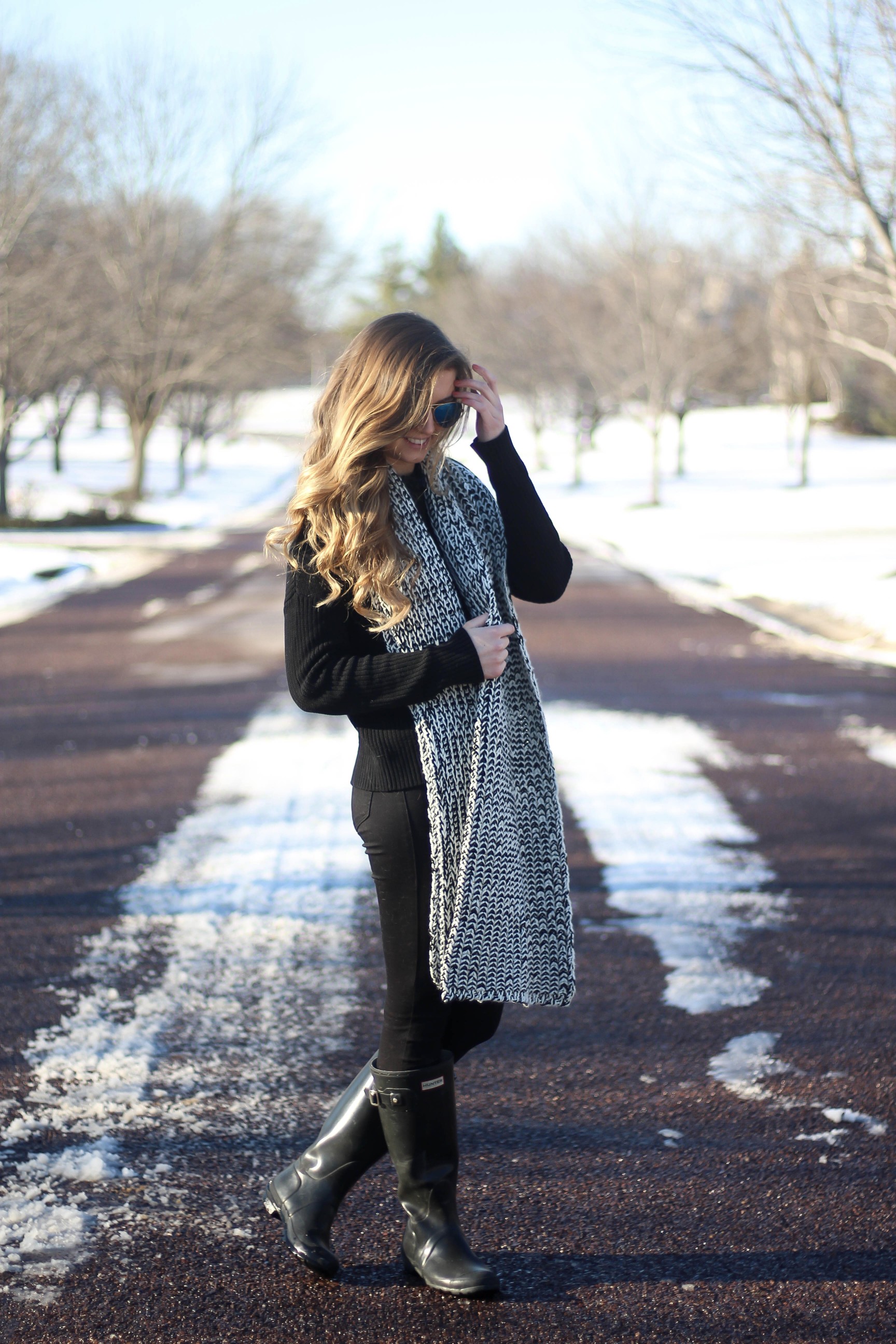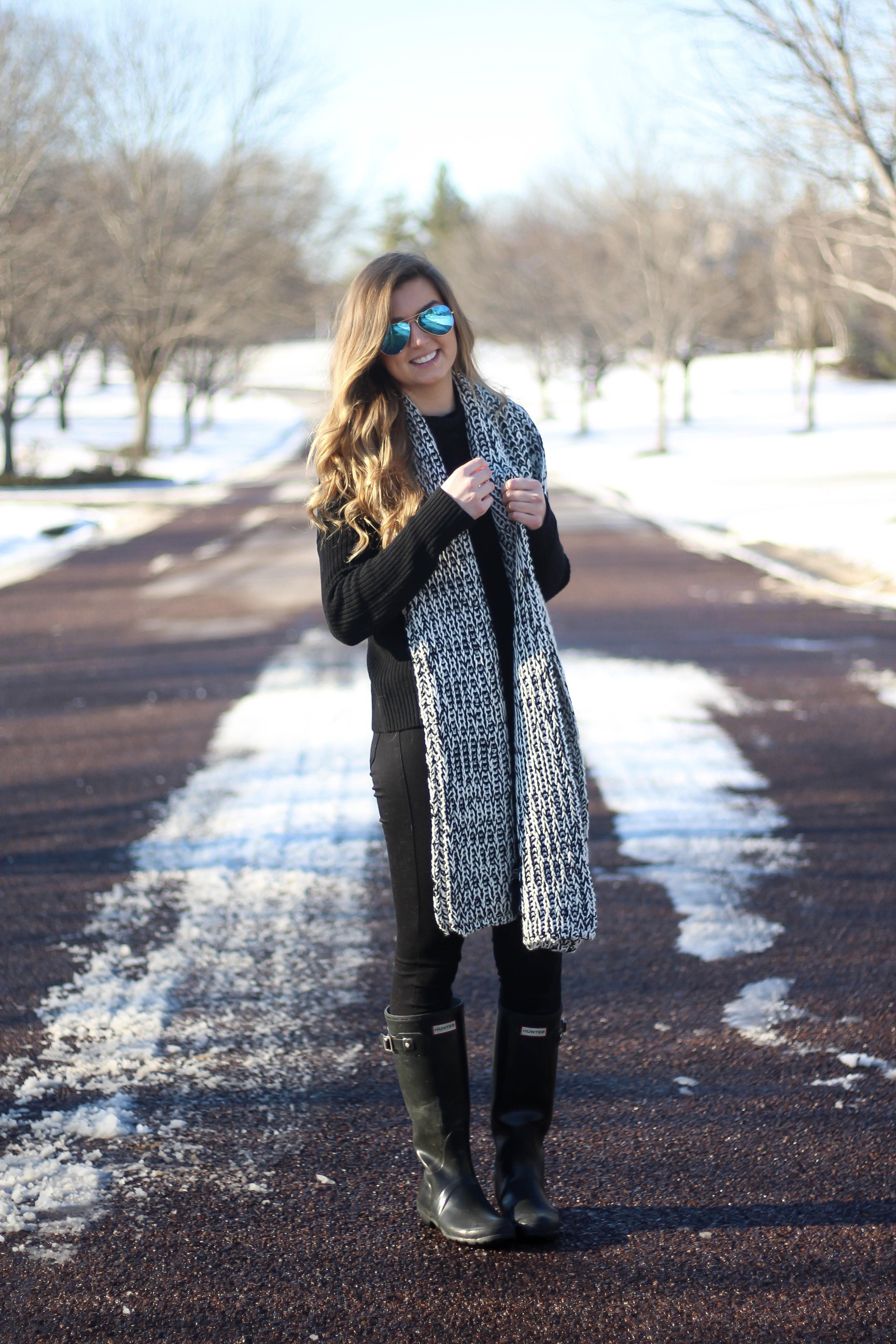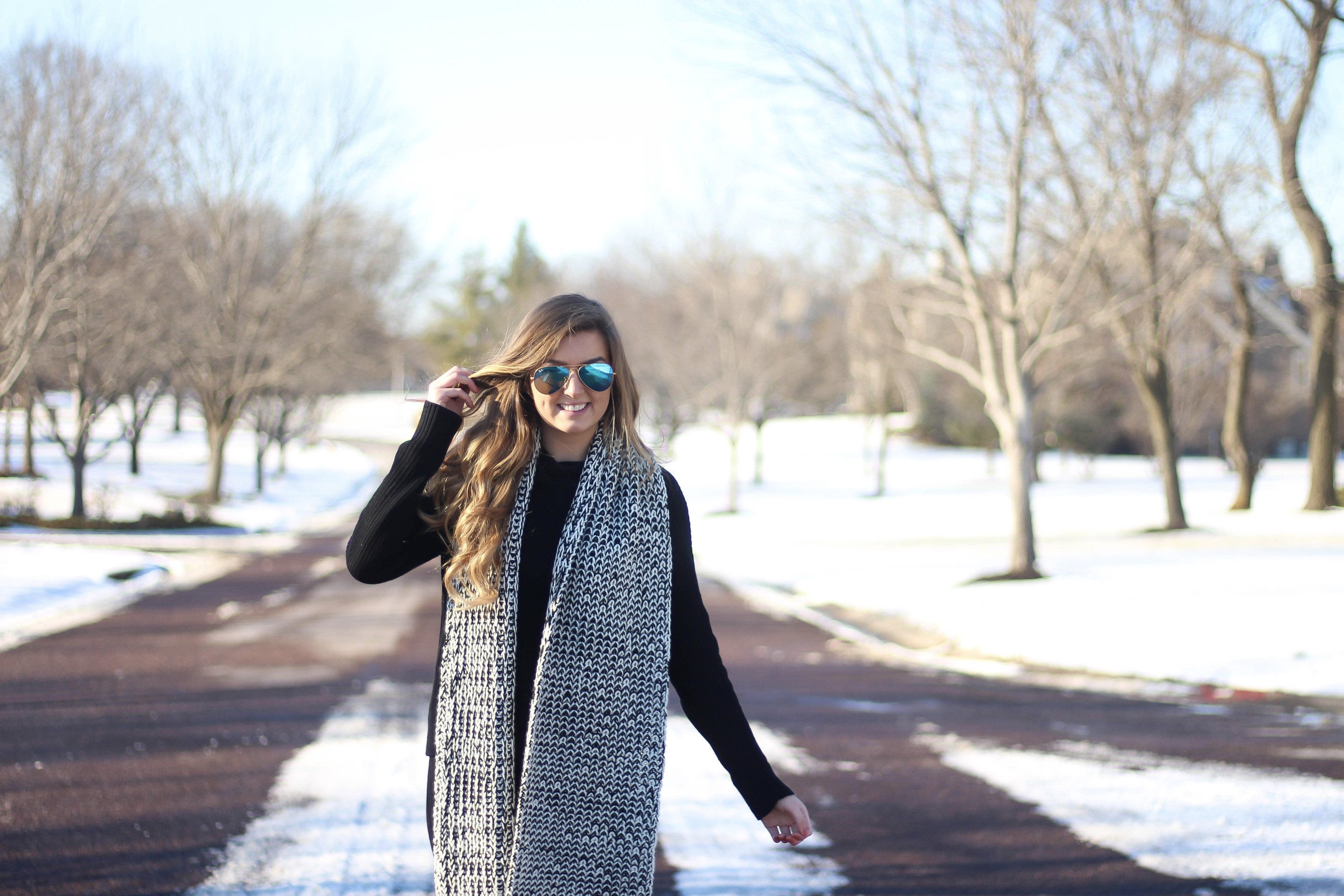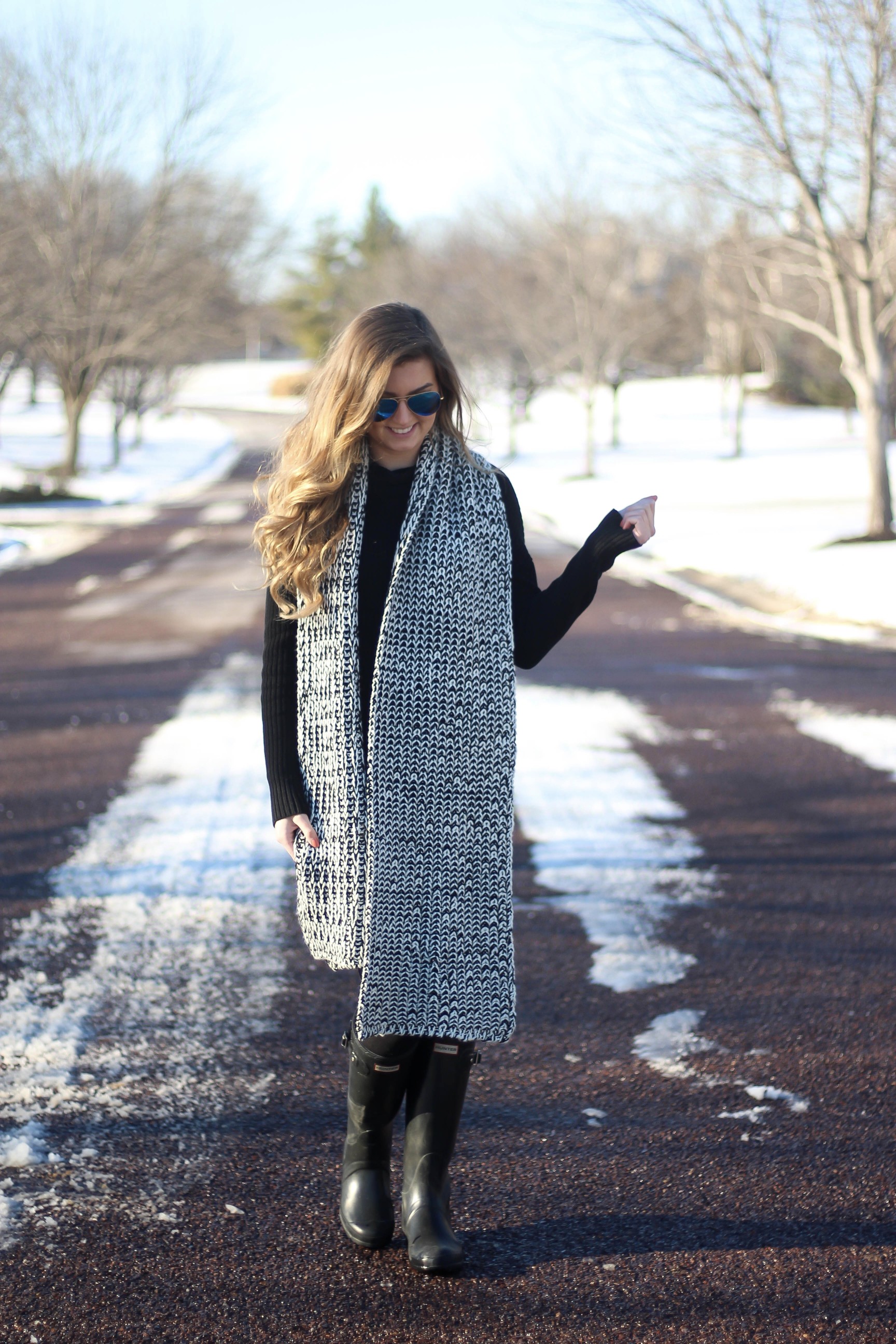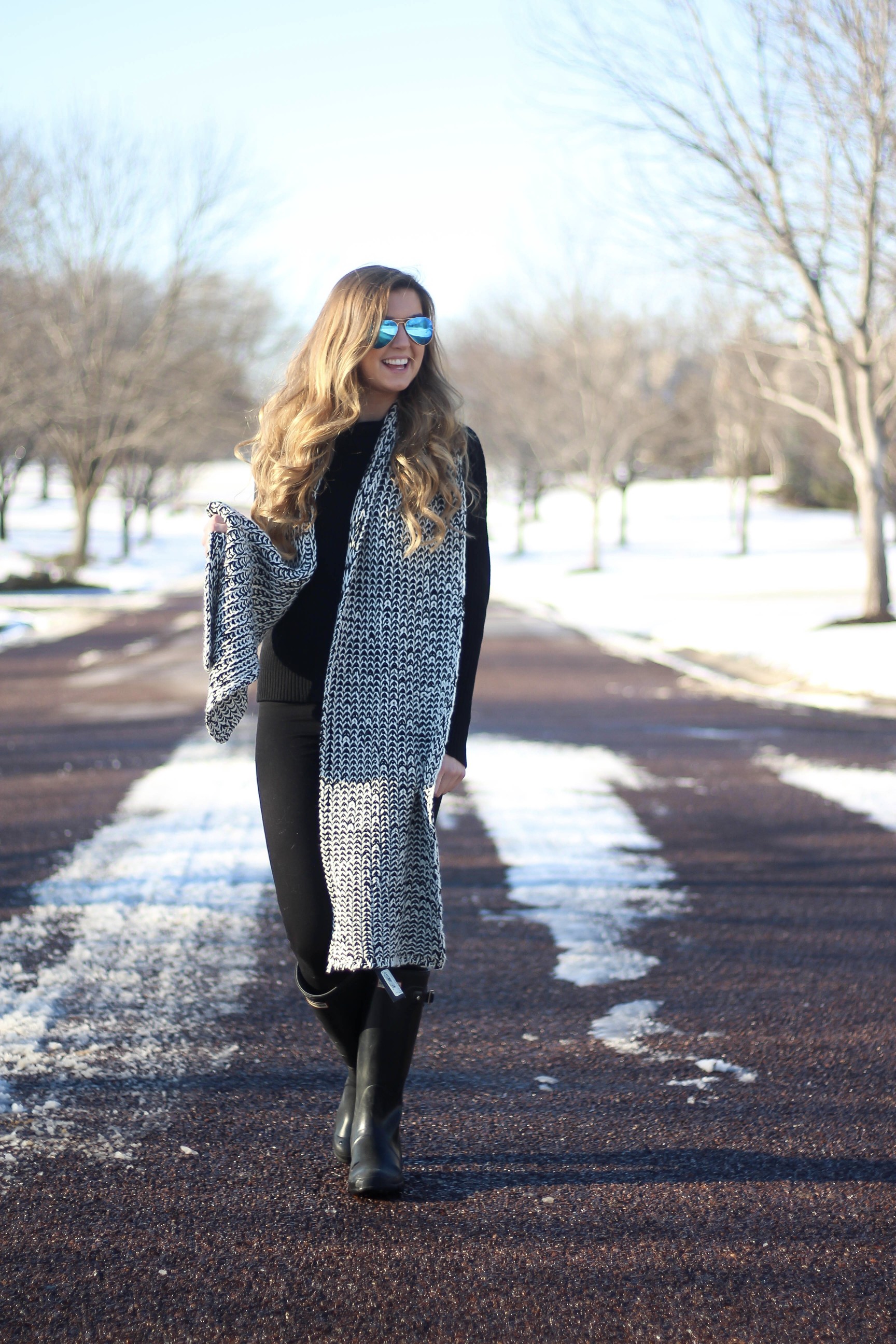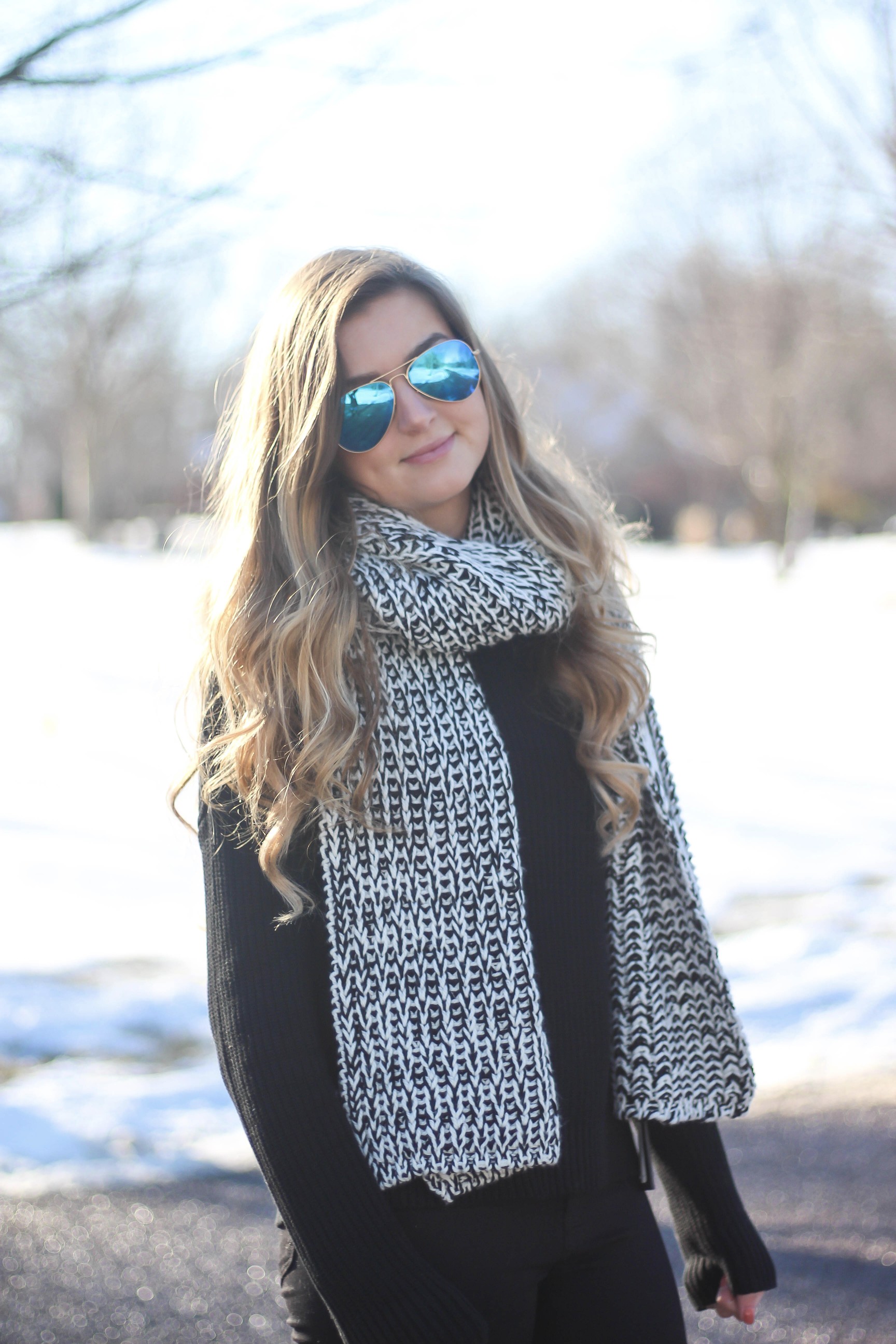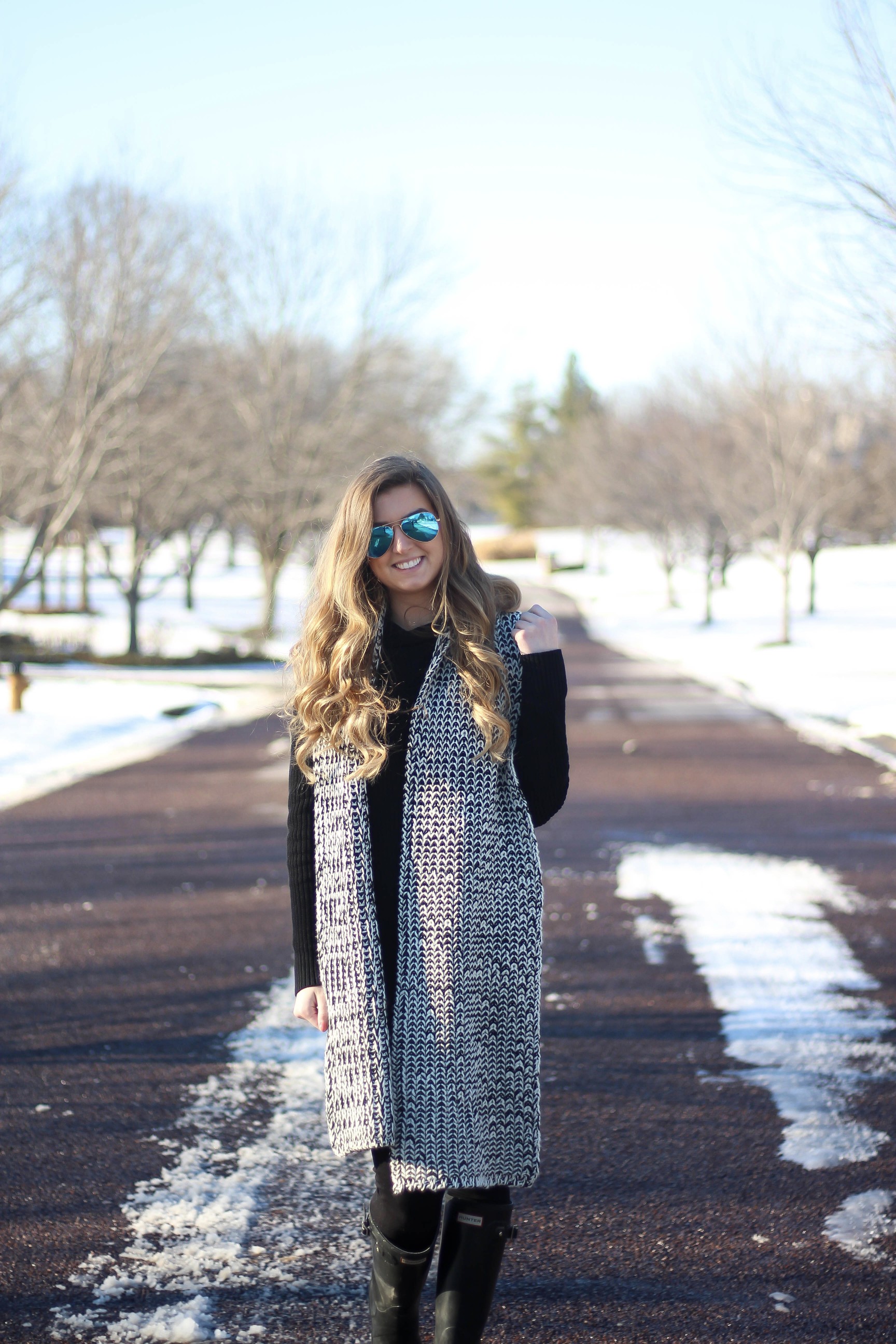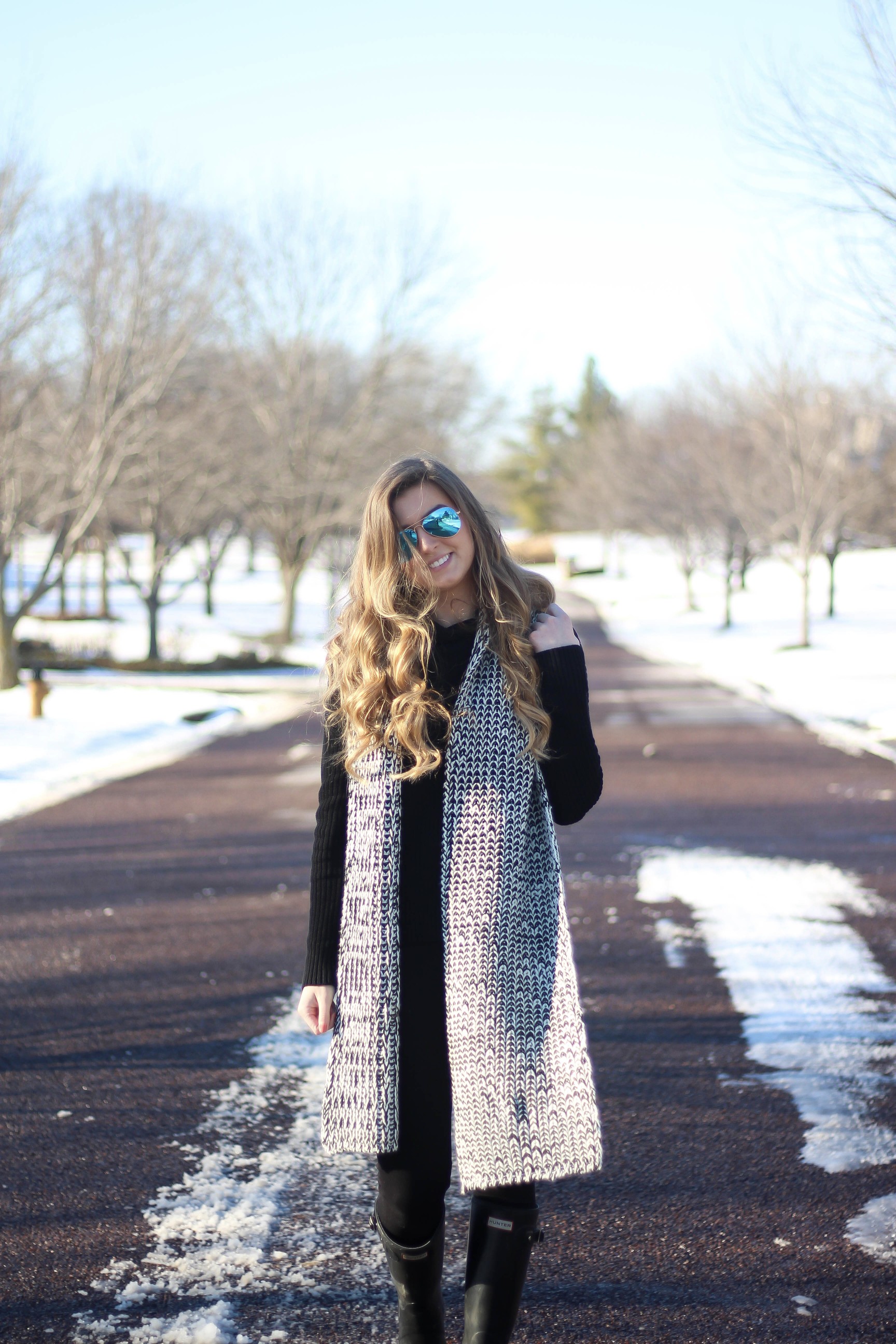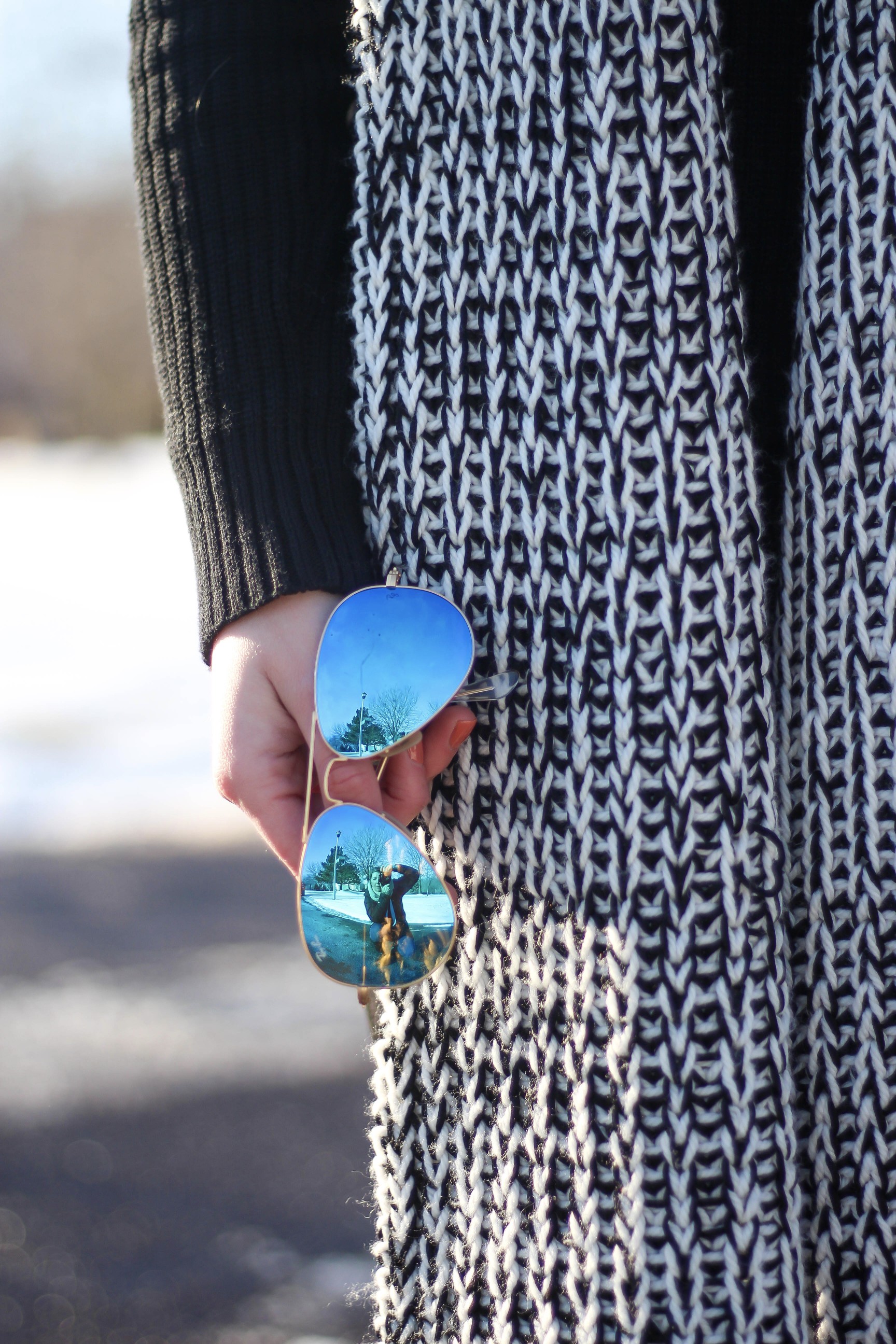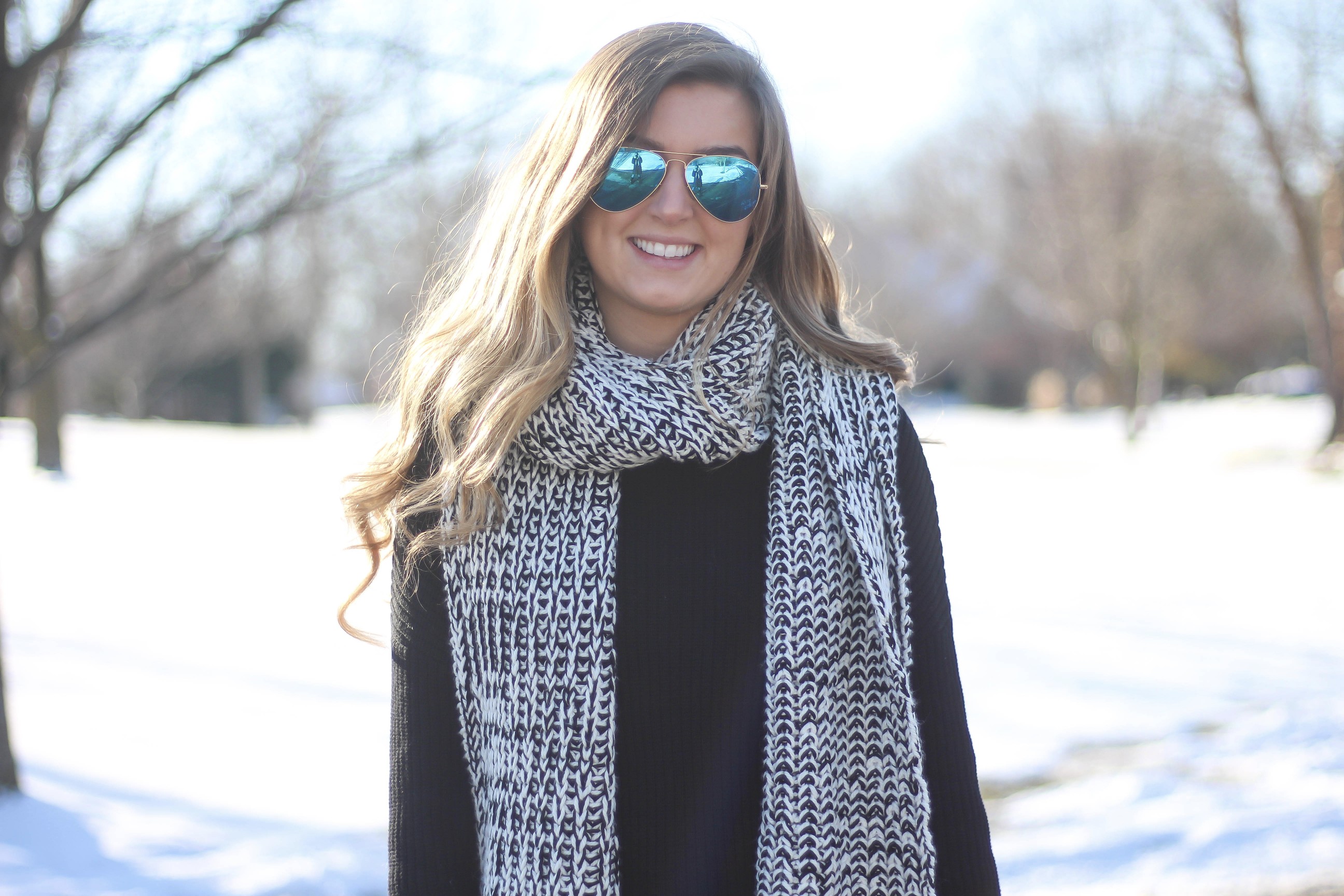 Hi my name is Lauren Lindmark and I have a scarf addiction. Am I the only one that justifies every scarf I buy because "I can wear it for years" haha? This scarf has to be my favorite one I own! I'm going to be honest, it is a little more than I would usually pay for a scarf, but TOTALLY worth it! Rag & Bone is one of my favorite brands sold at Nordstrom, all there clothing is always so cute and really good quality! This probably sounds sponsored so I should probably throw out there that it's not *blogger problems* – but seriously, there stuff is the best. I own quite a few pairs of jeans and some shirts that I love. Now I have this adorable scarf!
I swear it was 10º when we took these photos because I was FREEZING haha! I did better taking photos in Colorado than I did in the chilly KC weather haha. This scarf helped a ton! Speaking of perfect accessories, if you haven't realized it yet – I LOVE my Ray Ban sunglasses! I did a whole post over the summer on 'My Sunglasses Collection.' I used to be so bad about breaking/losing my sunglasses, but when I started investing in nice pairs I love they started lasting forever! I've only lost one pair when I accidentally left them in a rental car in Georgia (RIP), but other than that they last forever. This blue pair is one of my go to's.
It's kind of funny that yesterday's outfit was all white and today's is all black, but I love a cute black outfit! Especially because I haven't gotten back into a workout routine since before the holidays lol. Adding a cute scarf, pair of sunglasses, hat, necklace, bold shoes, or cardigan is a cute way to add a pop of color! We could all use a pop of color with all the snow that has blown across the country in the last week! Still can't decide if I'm ready for spring yet though…
xoxo,
Lauren Emily Lindmark
Copyright © 2016 dailydoseofcharm.com