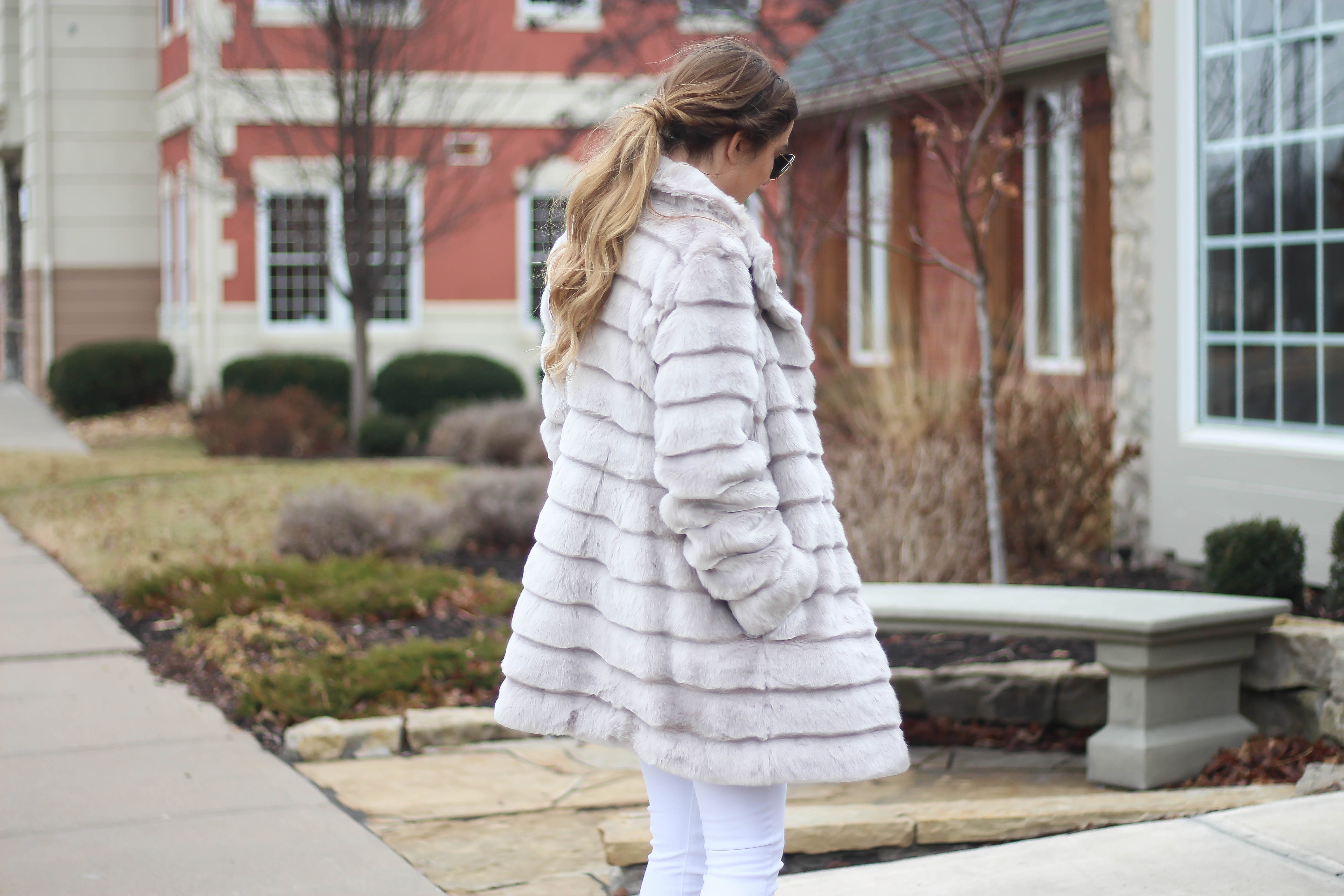 Faux Fur Coat | OOTD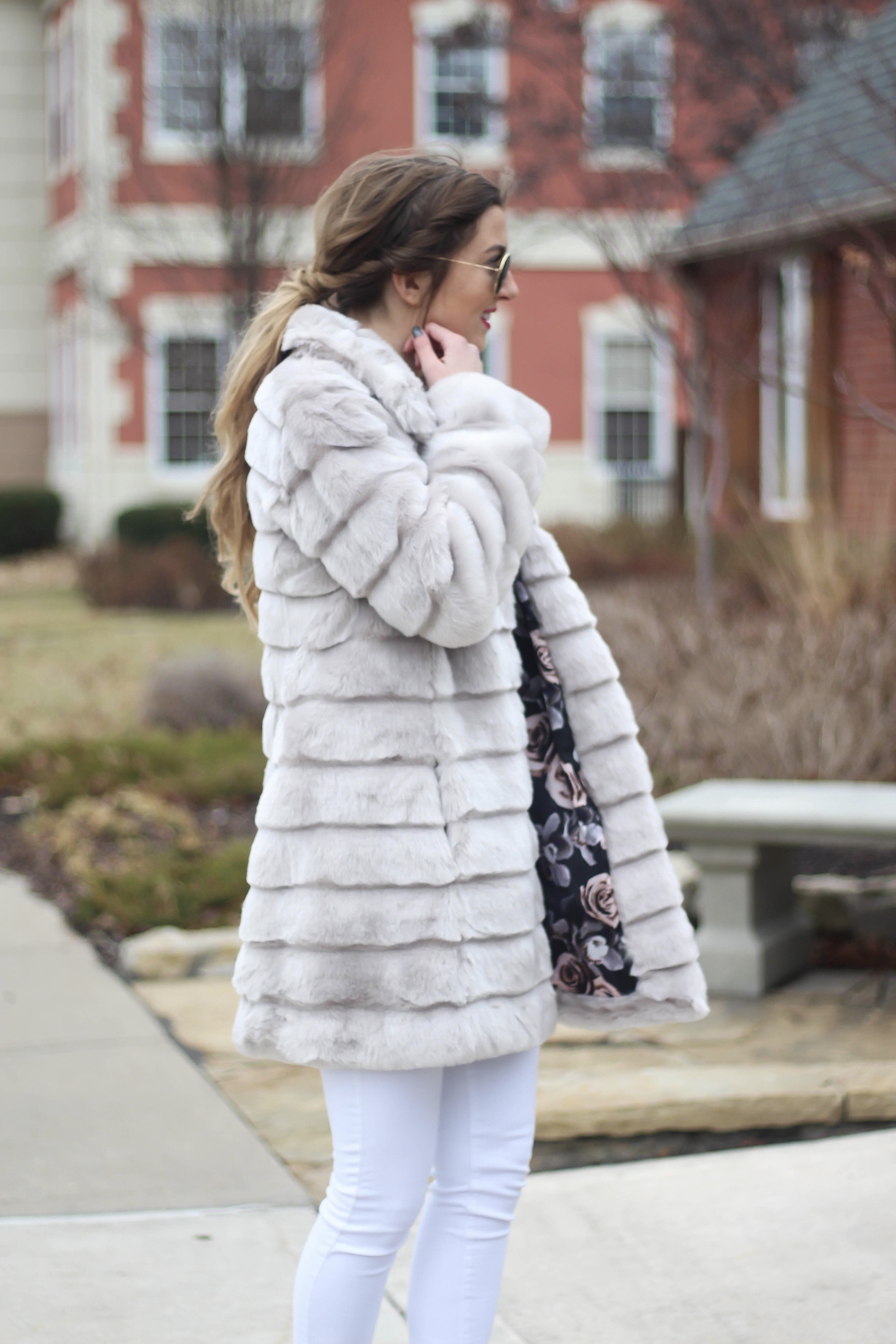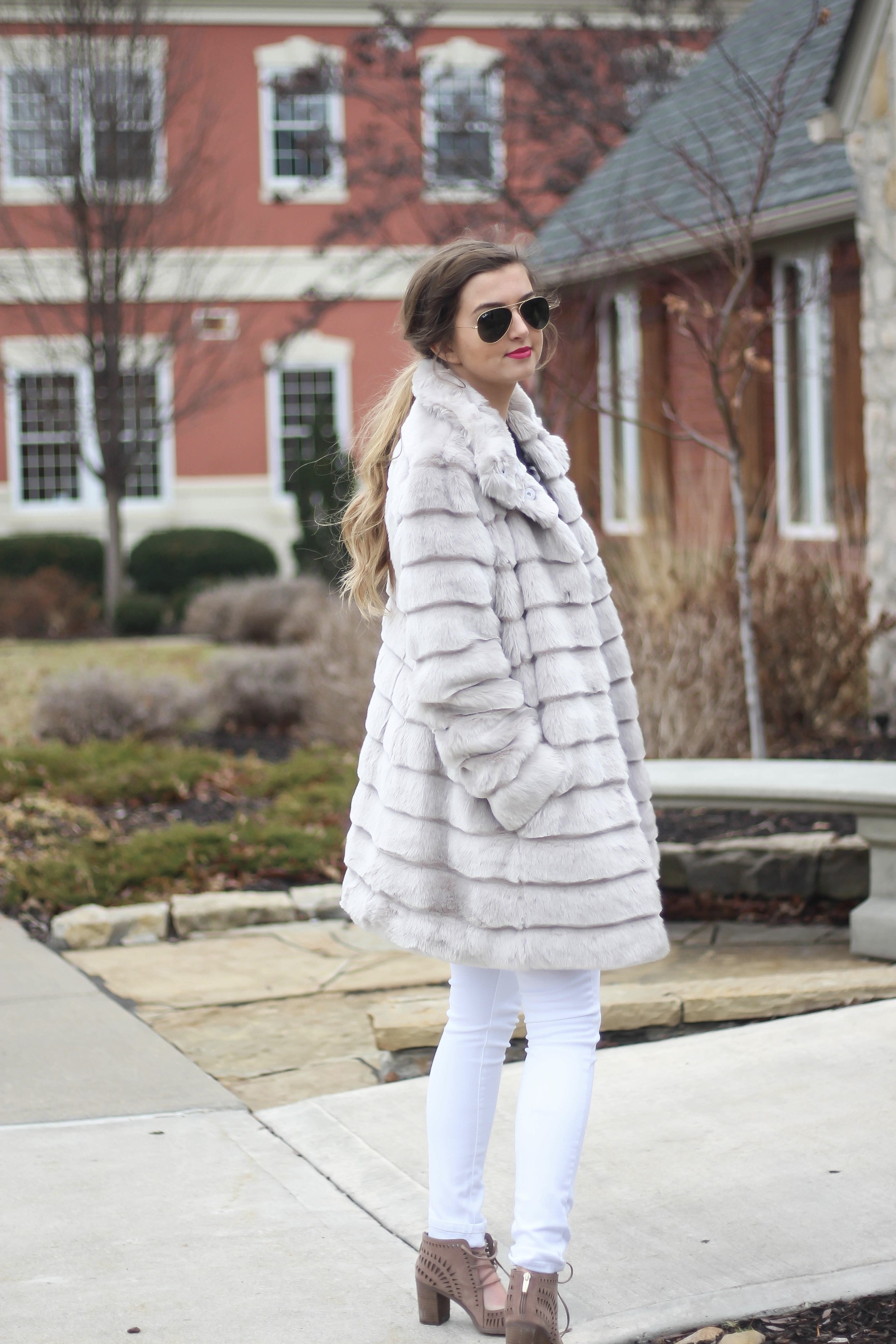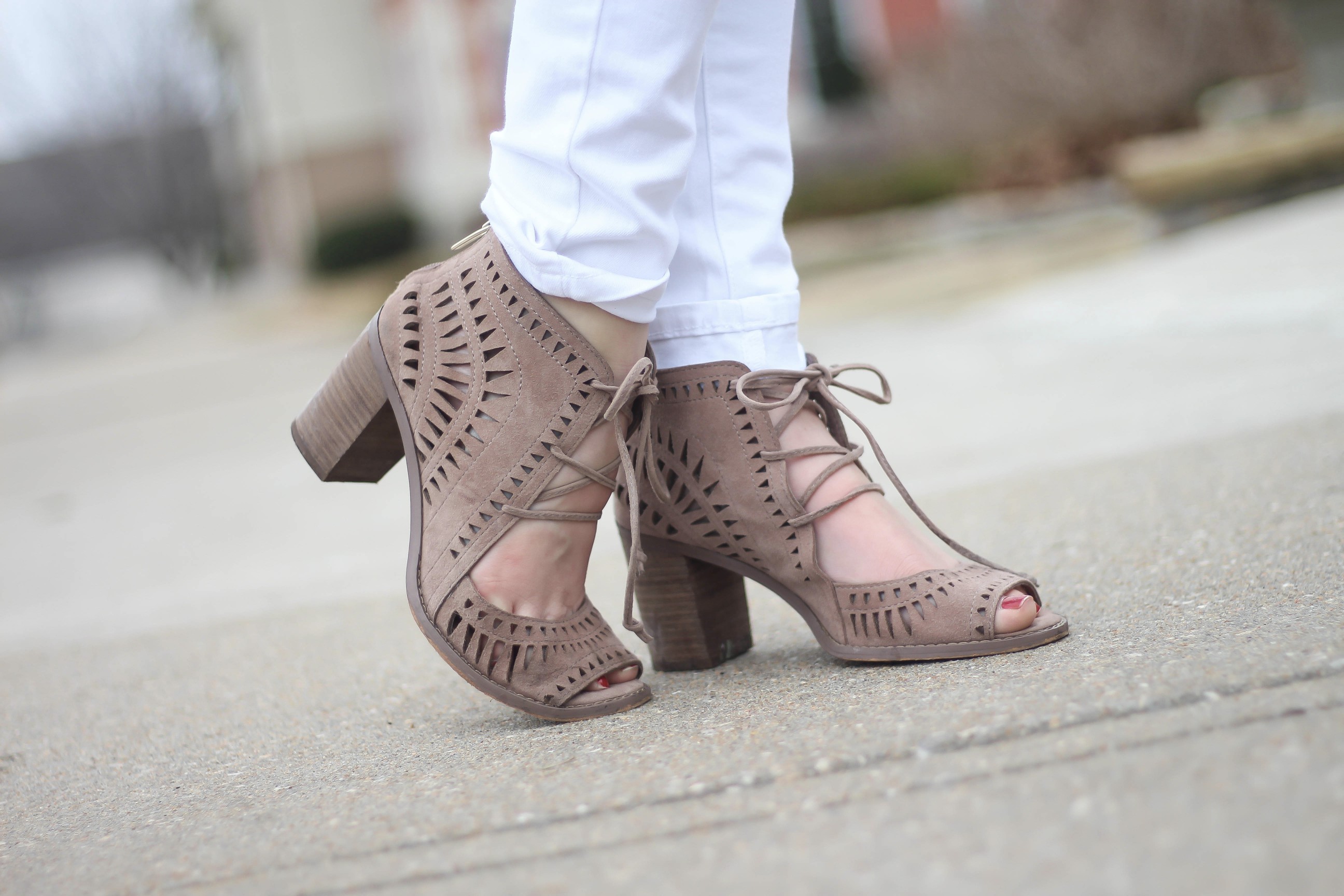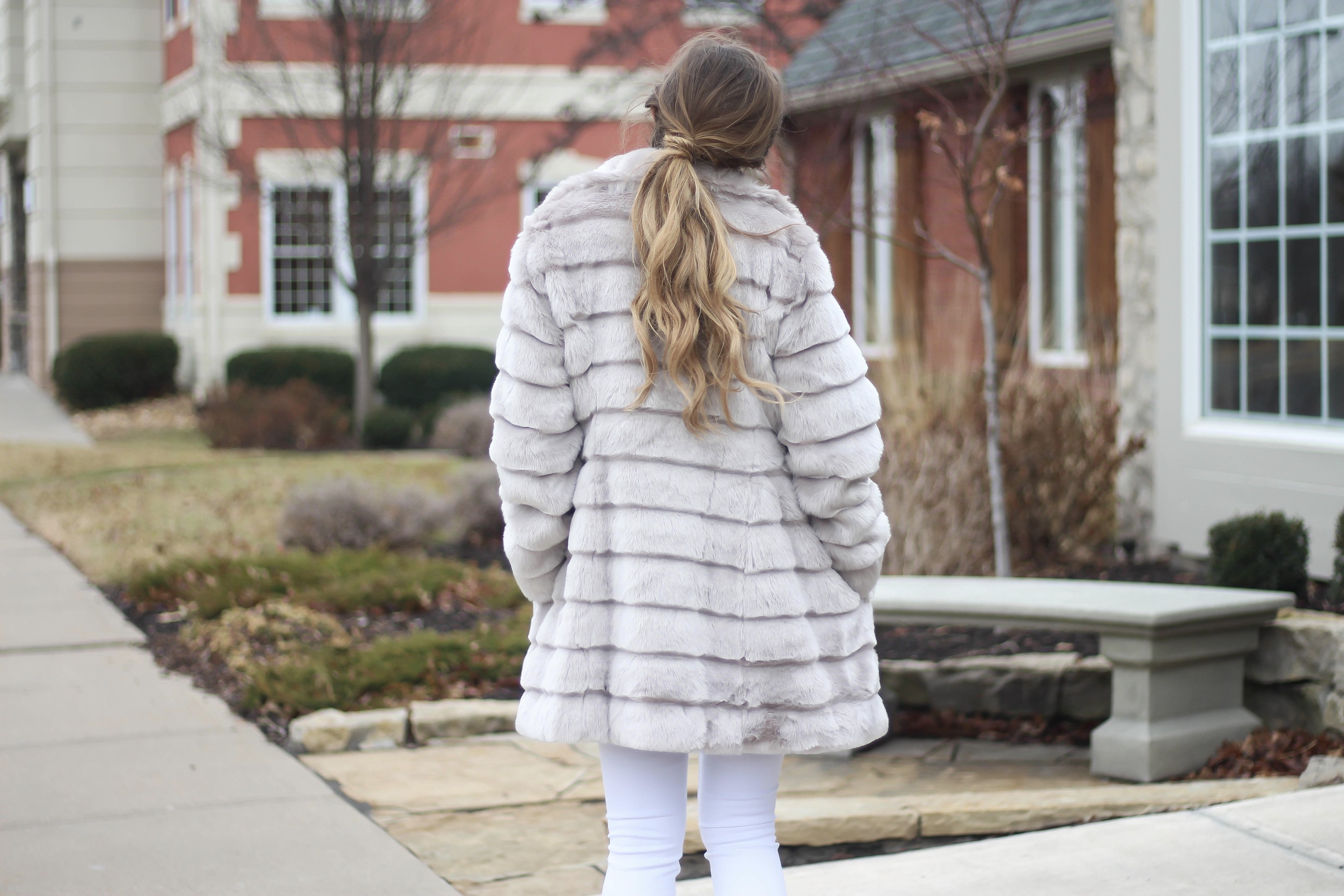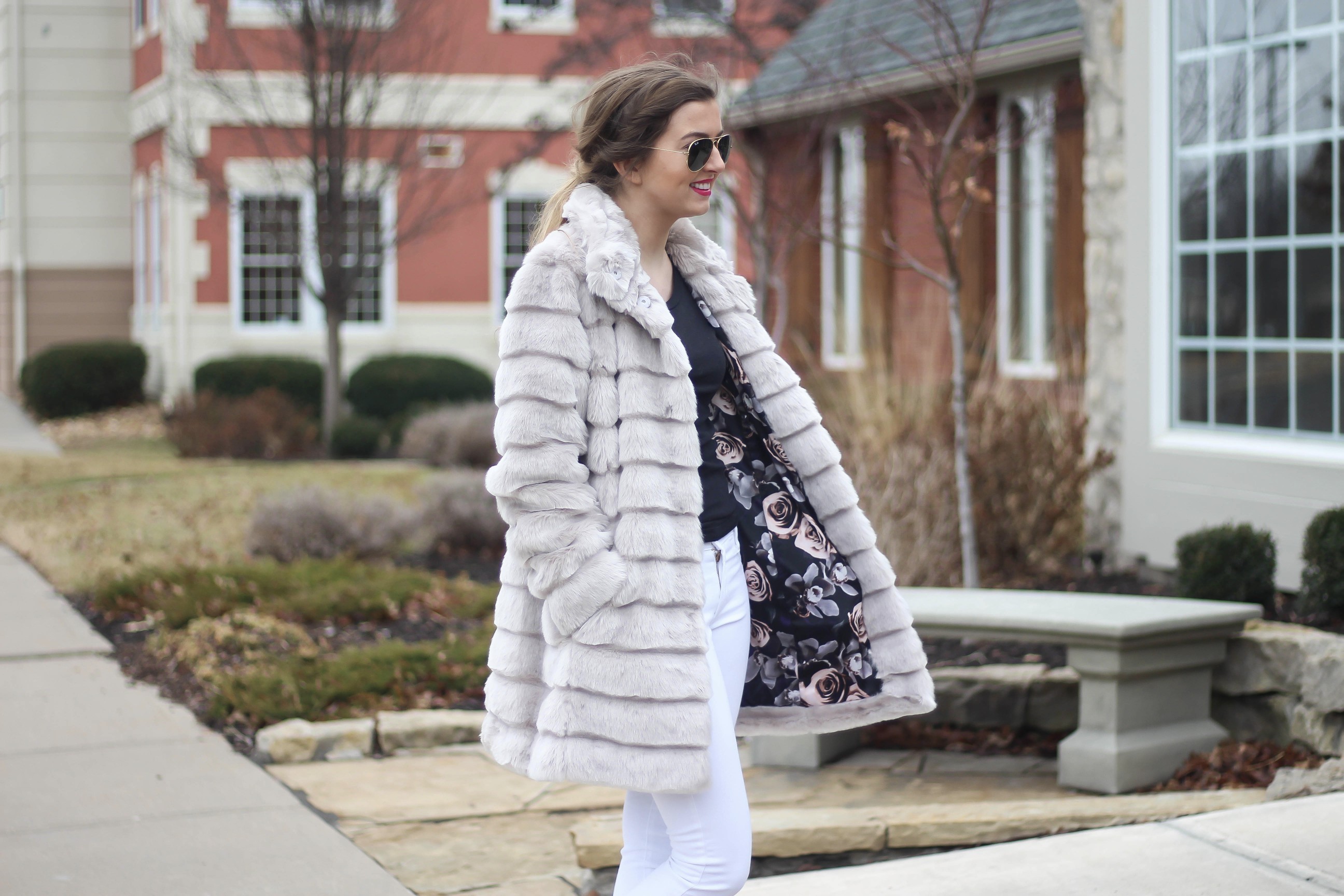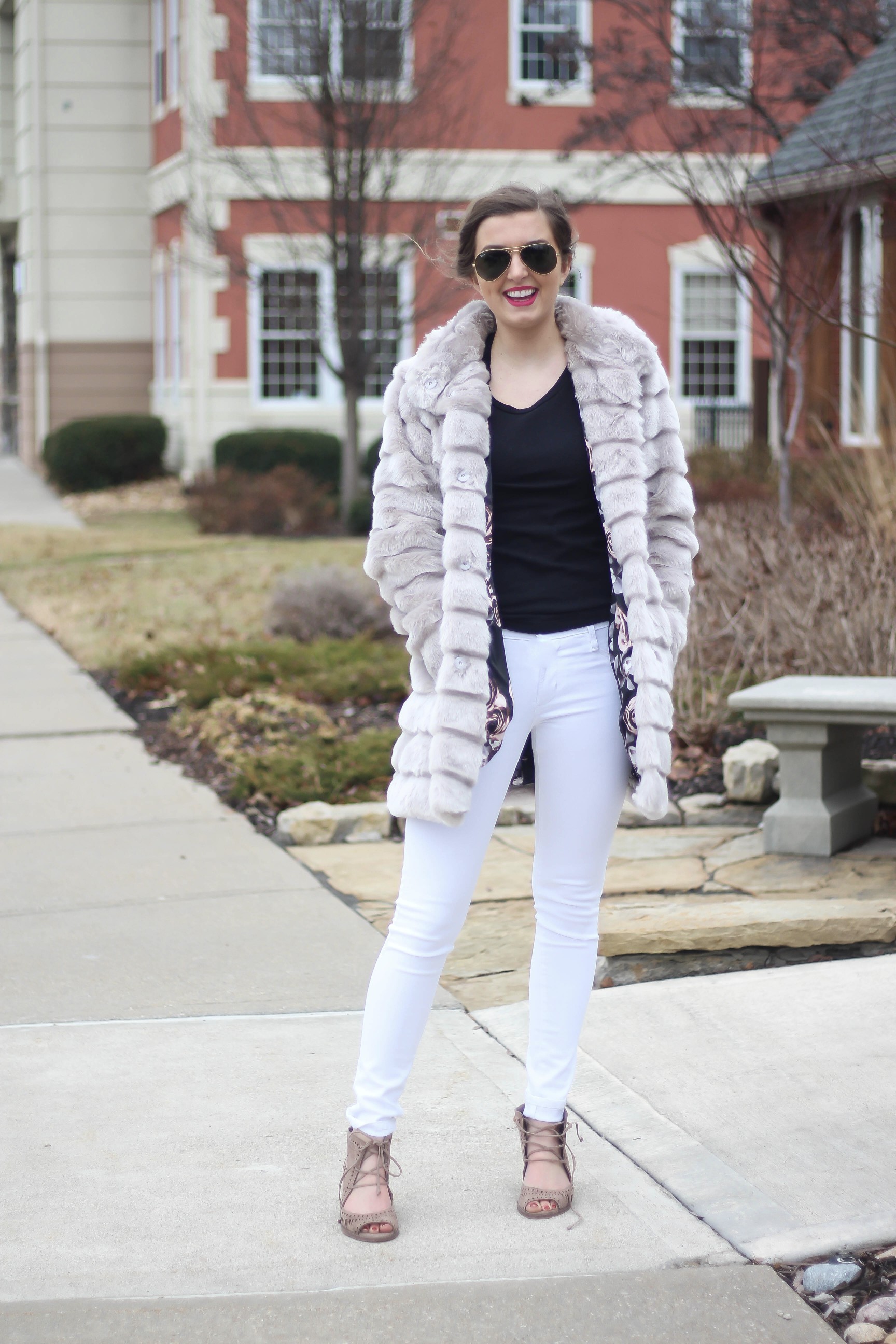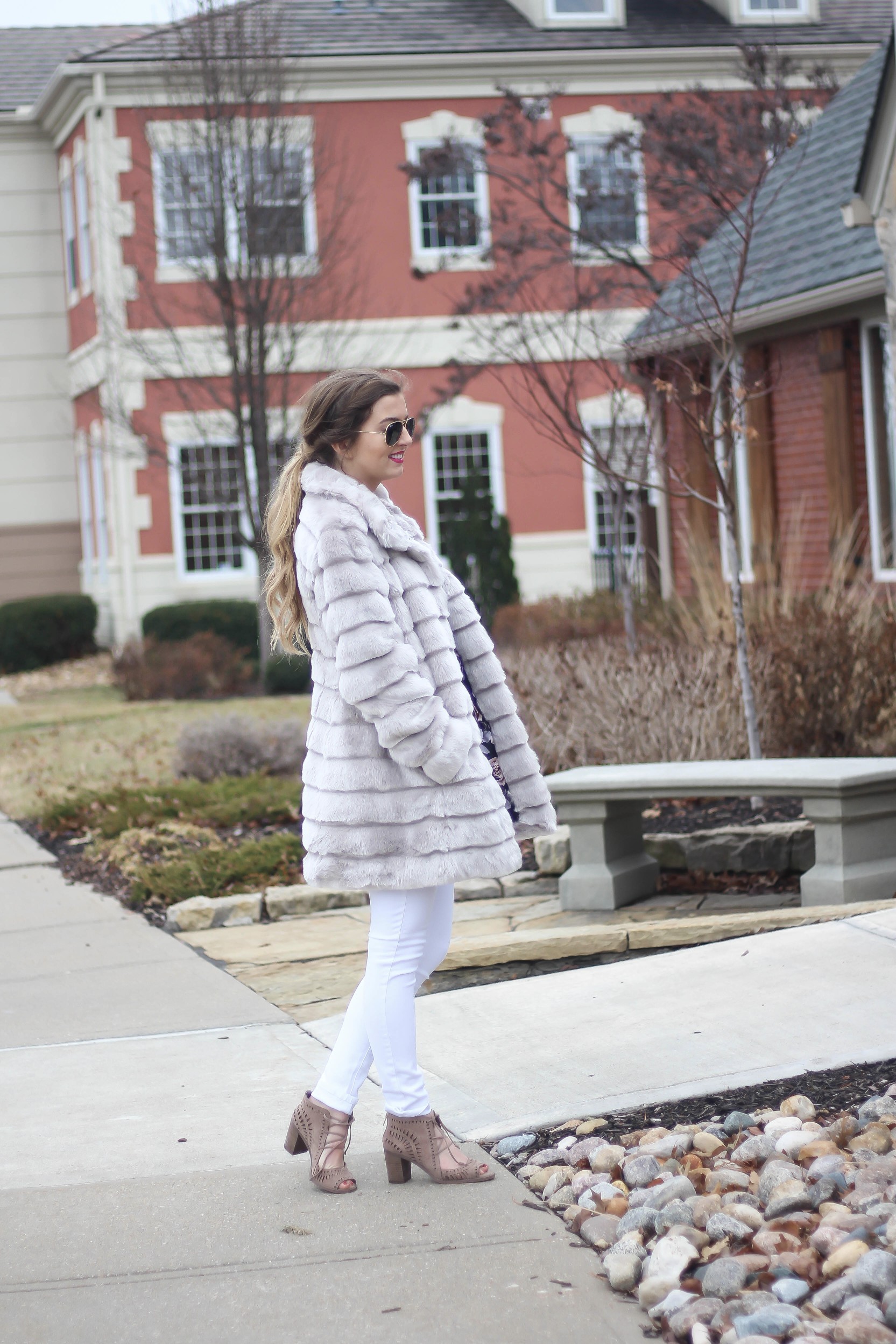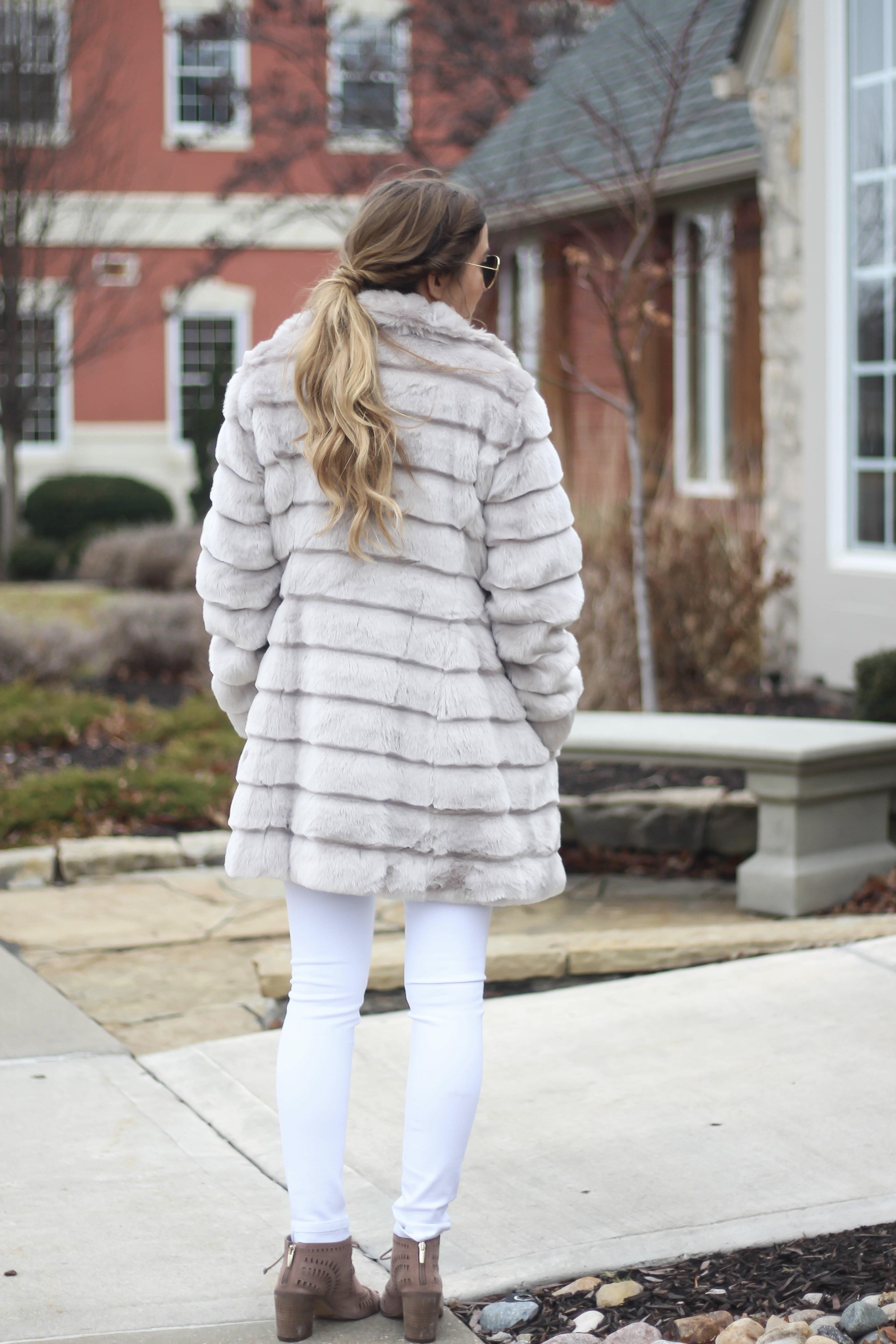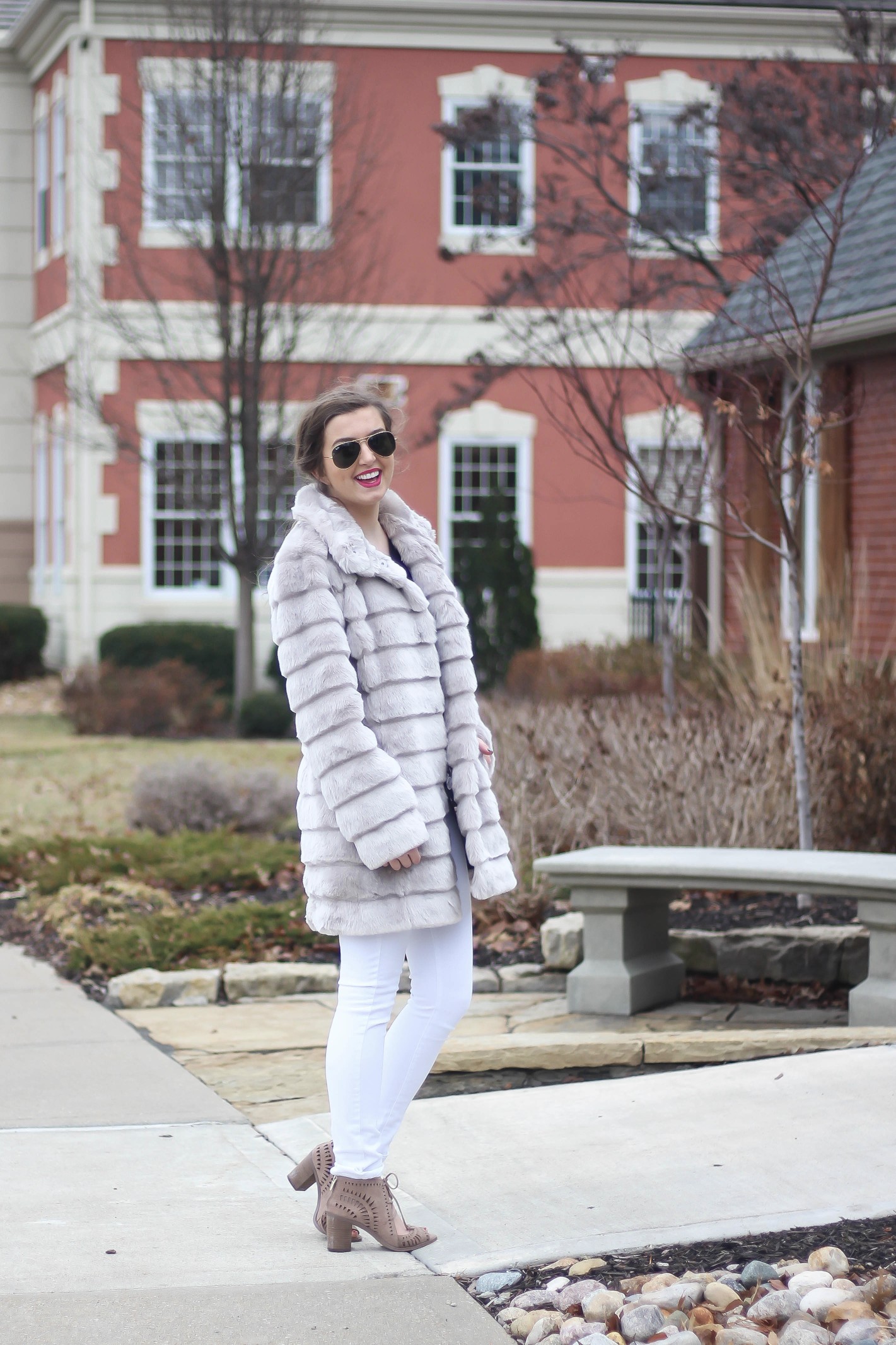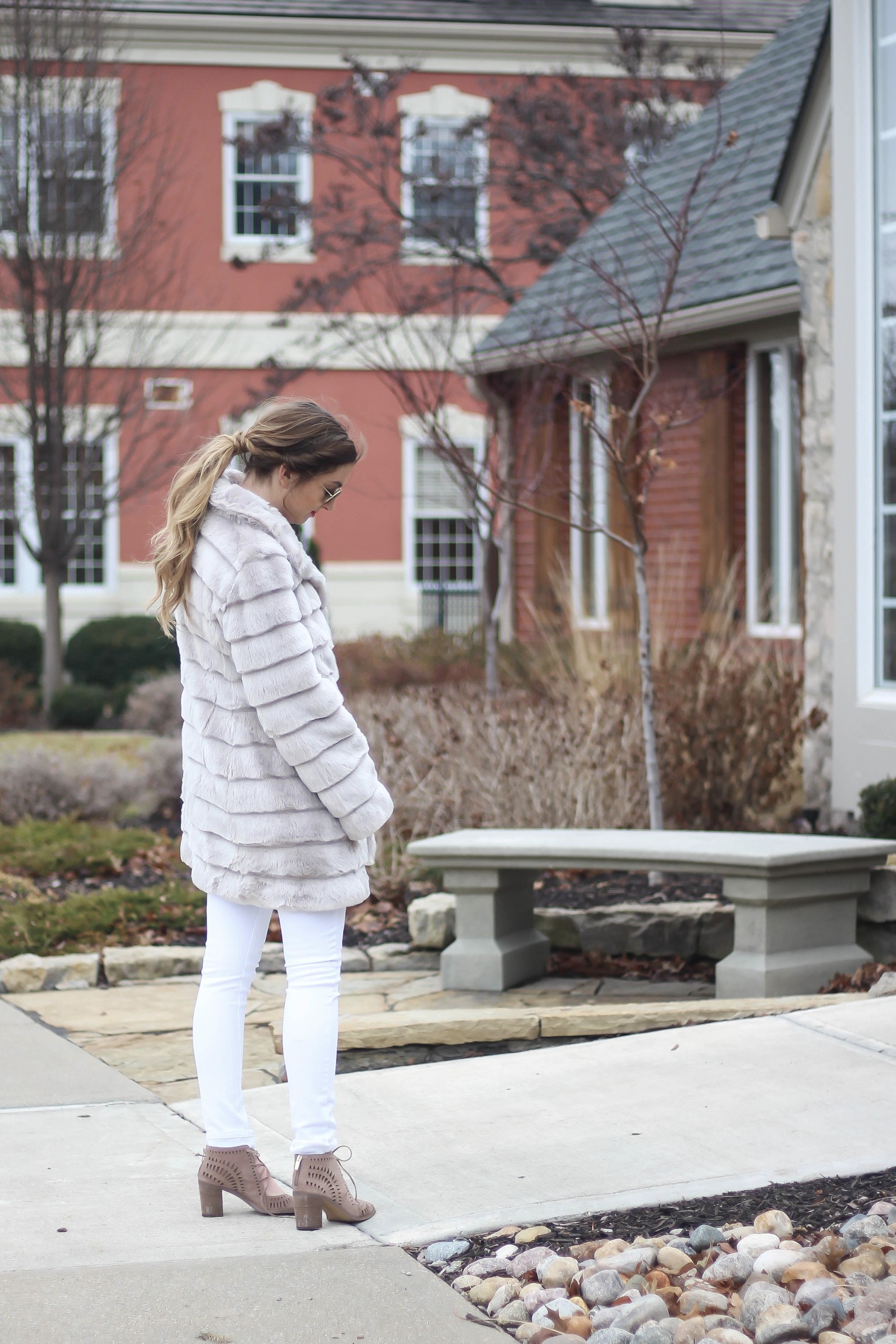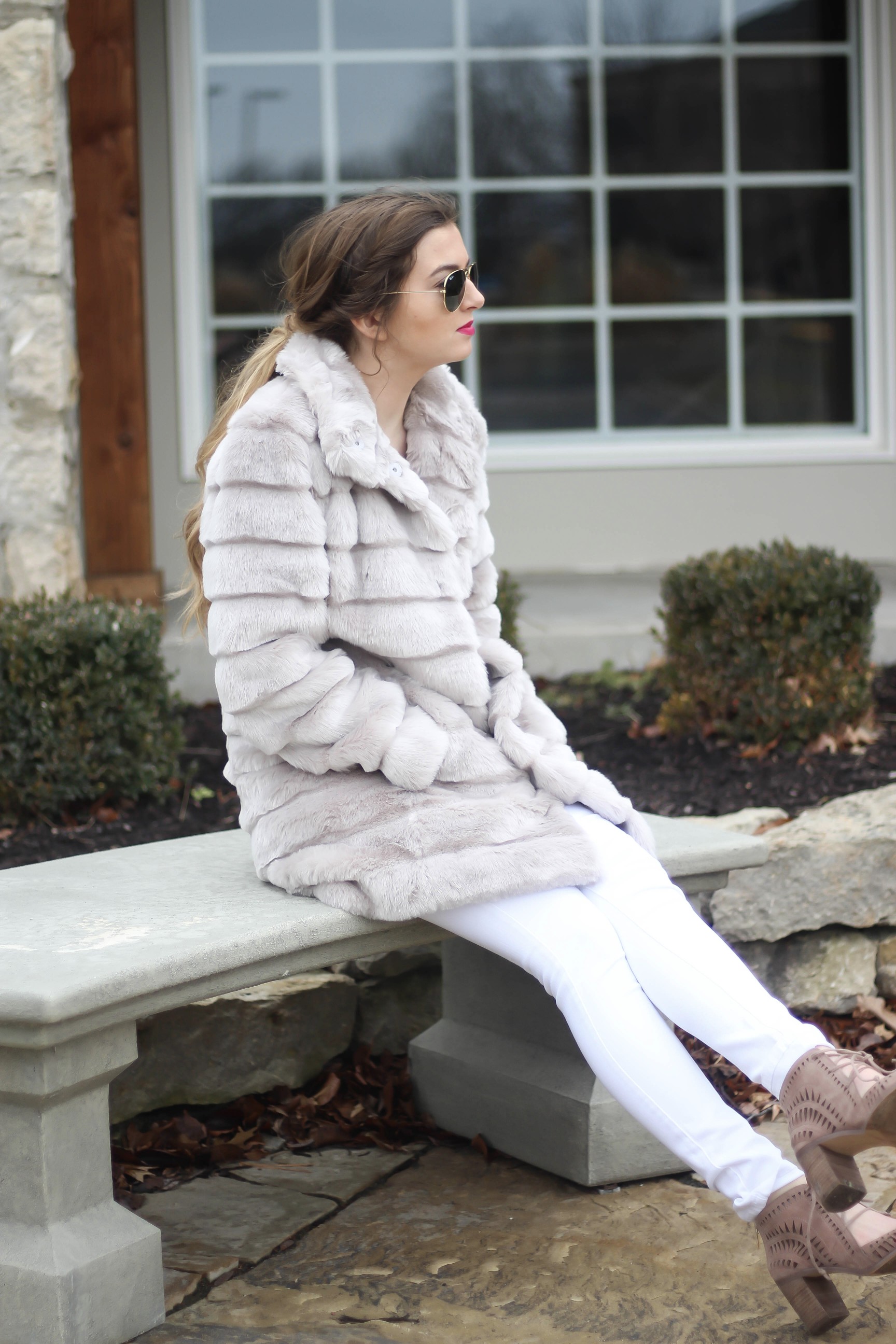 There's something about a fur coat that is so fabulous – am I right?! I have never owned a faux fur coat (or a fur coat for that matter) so I decided it was my time! This one is seriously my favorite ever and it's 25% off!  It also comes in two more super cute colors. It's as soft as it looks and so cozy, seriously a must-have.
I decided to pair this coat with some white jeans. The ones I linked above actually aren't the ones I am wearing because I HATE mine haha! They're way too tight and not cute at all (luckily they look okay in photos). The ones I liked above are really great brand though and I love their other jeans so I would check them out! I put a plain black tee under the coat since it's so overpowering and doesn't need much else.
As for accessories, these heels are my favorite shoes I own! Whenever I wear them I get so many compliments and it makes me feel so good (we all love reassurance)! They're also comfy which is always a plus when it comes to shoes. Wait I'm re-reading this and I now I'm wondering if shoes count as "accessories" haha – oh well. Other than my shoes I threw on my trusty Ray Bans and decided to do a bold lip!
I'm doing a blogpost on my favorite drugstore lipsticks soon, but this lipstick (or I guess lipgloss) is one of my go to's! This color is a bit bold, but they have a few more that I own and love! It goes on like lipgloss and then dries matte. It isn't too drying like a lot of matte lipgloss which is a definite plus! Let me know if you're interested in learning about more of my top lip products!
xoxo,
Lauren Emily Lindmark
Copyright © 2016 dailydoseofcharm.com