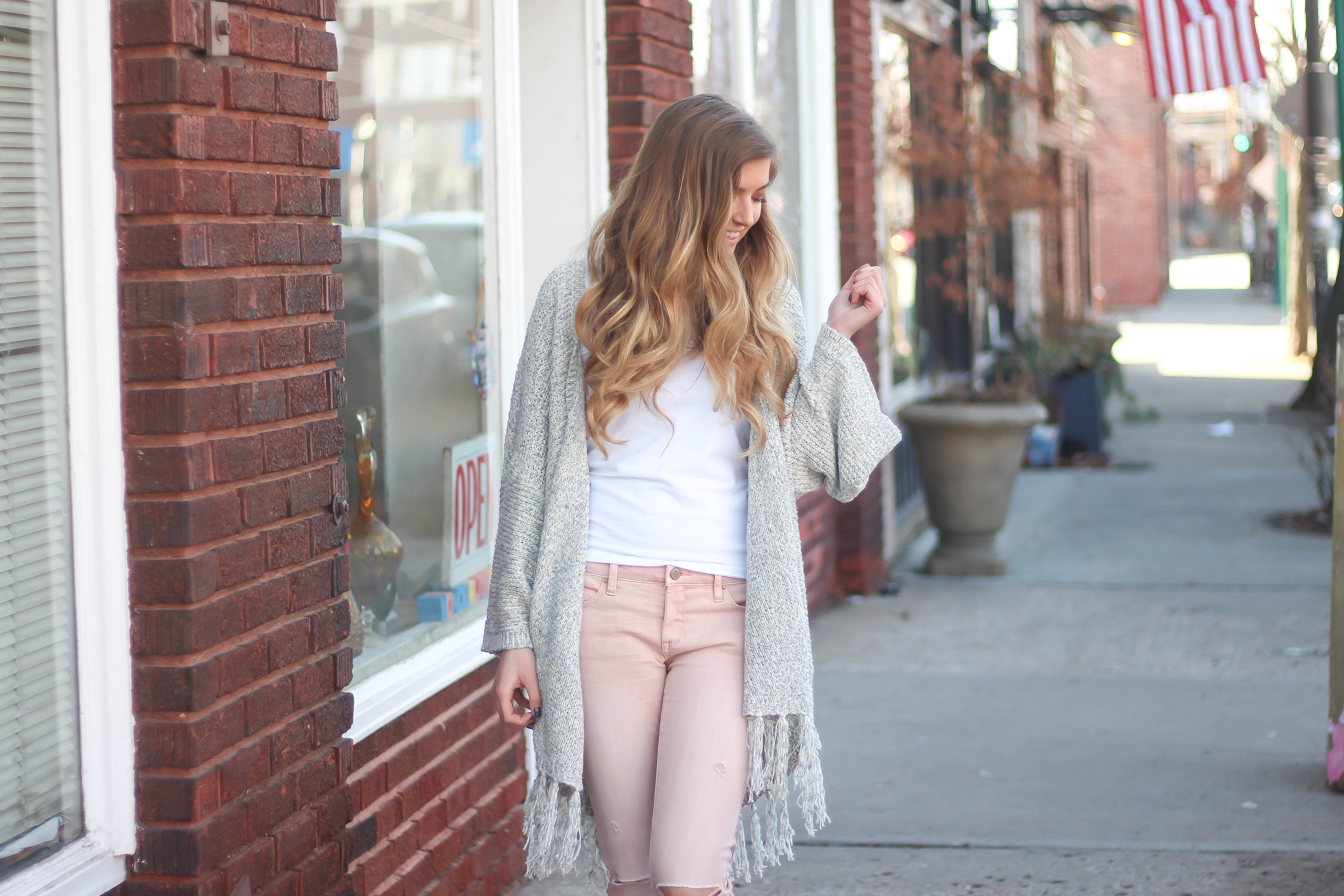 Spring in my Step | Spring OOTD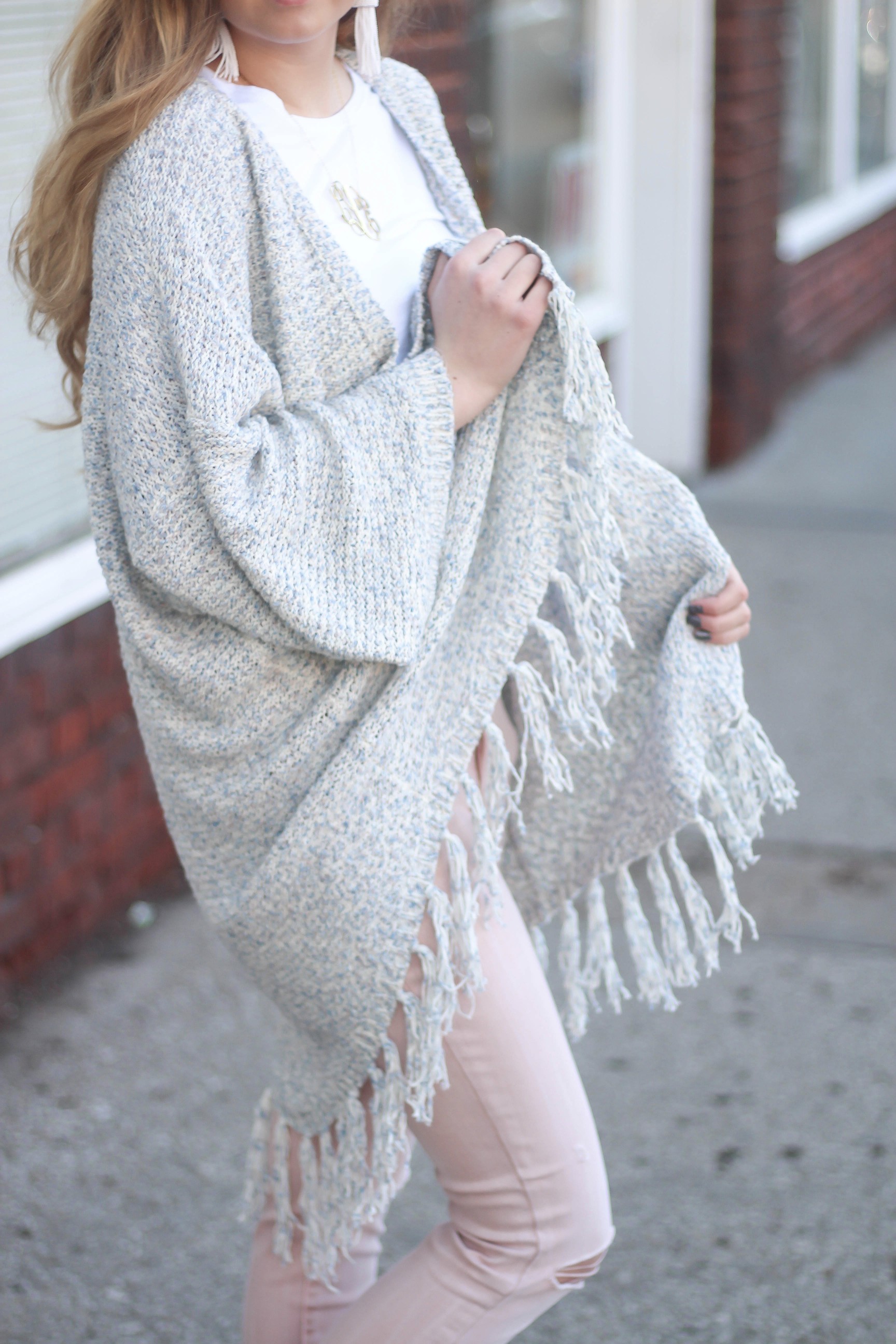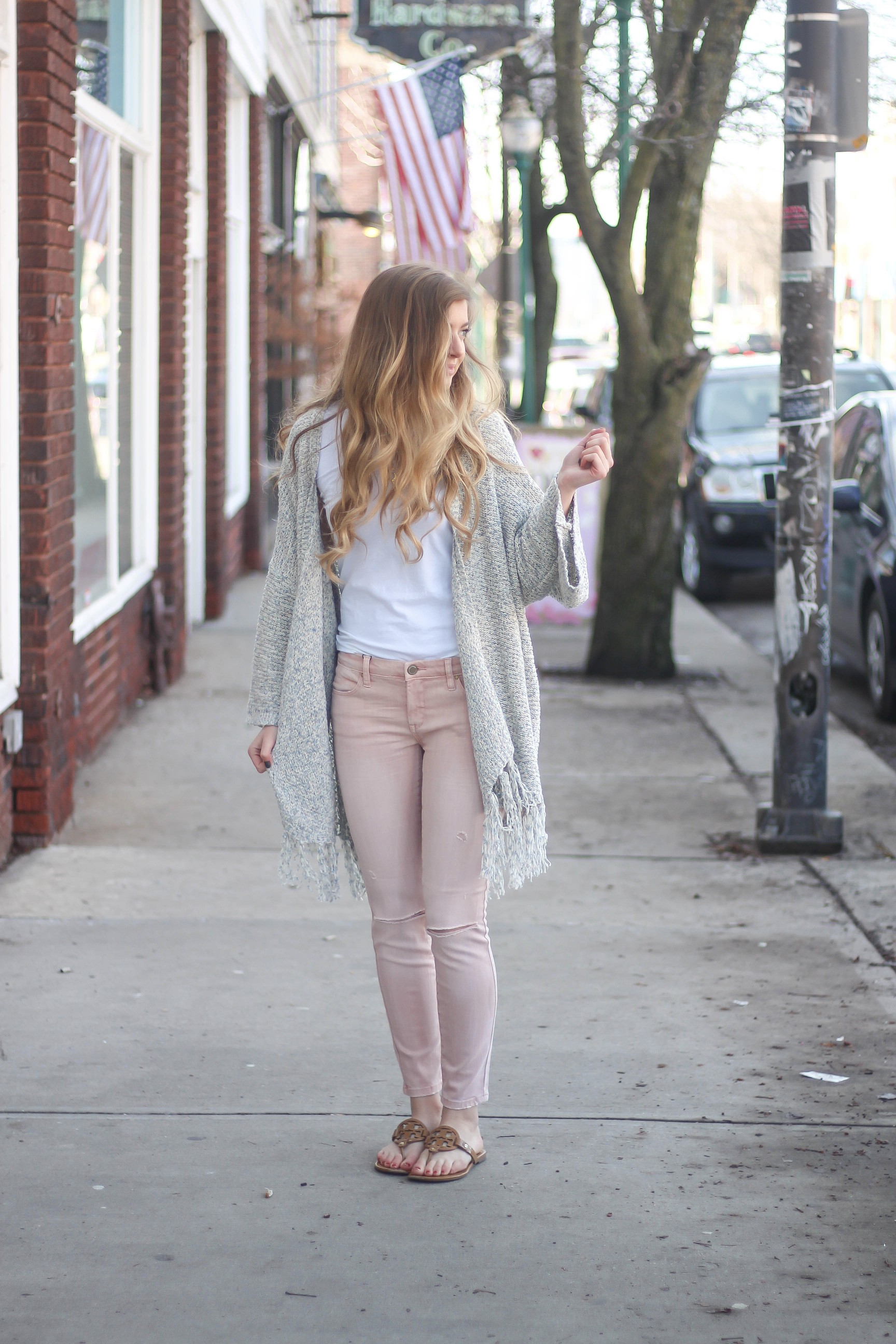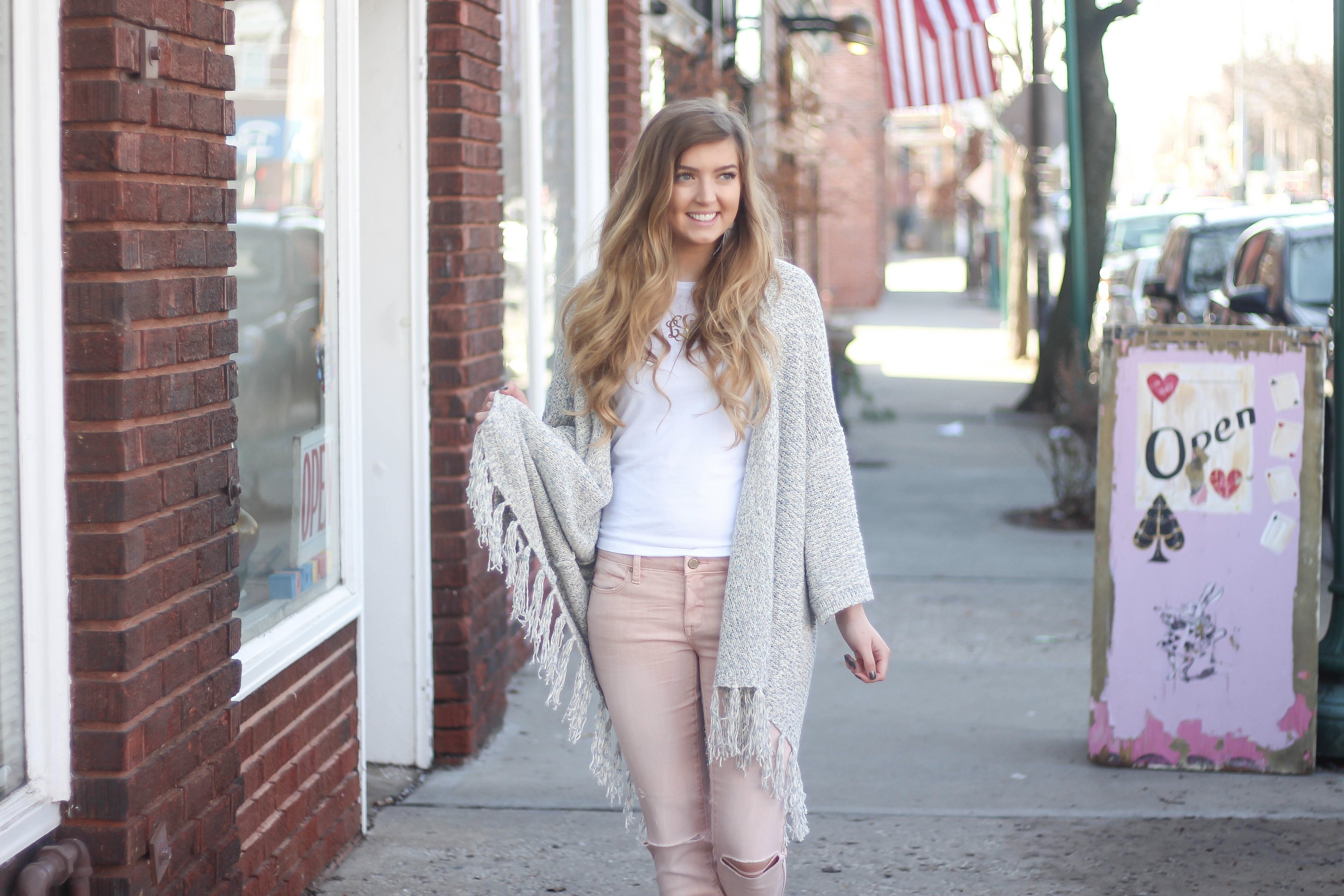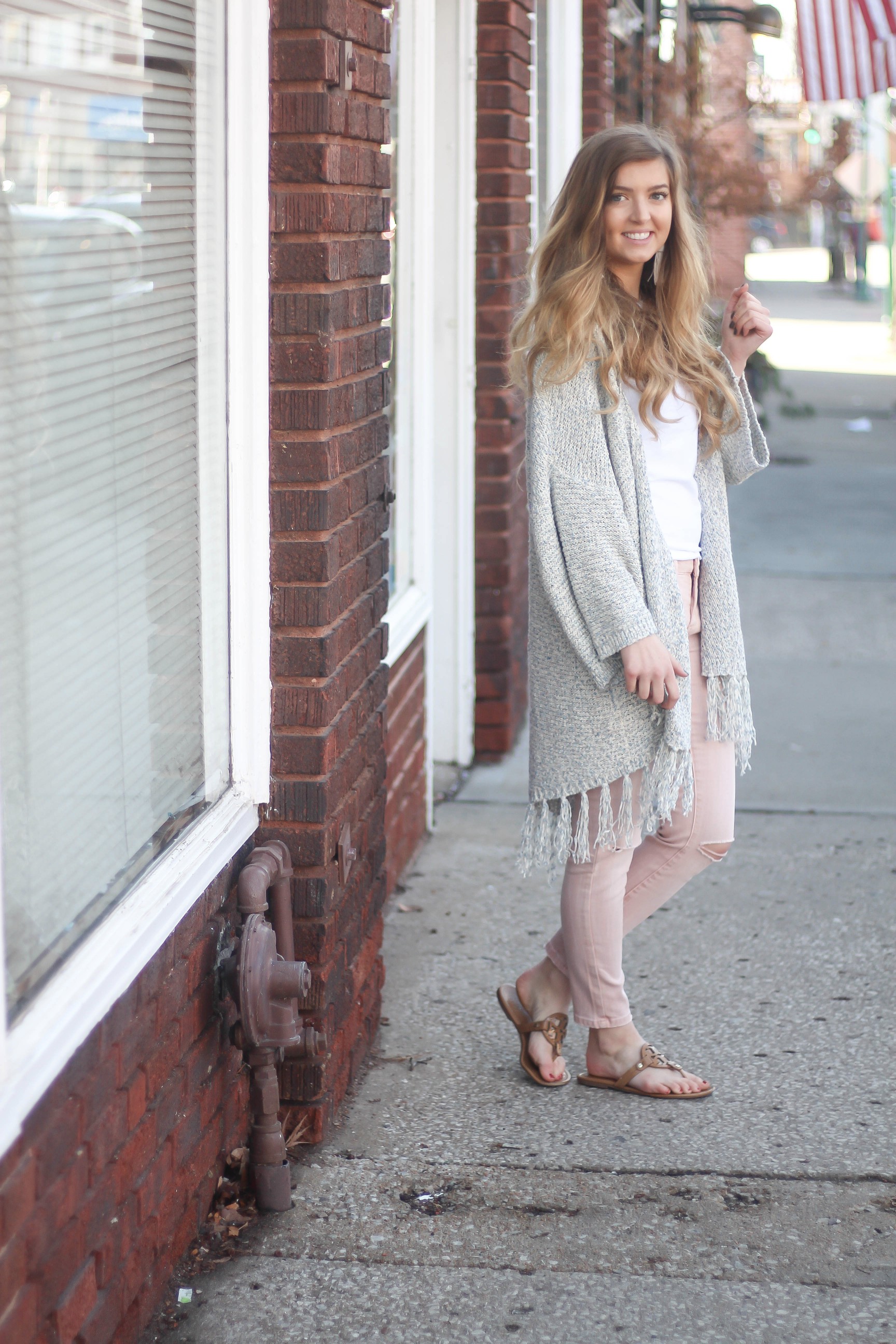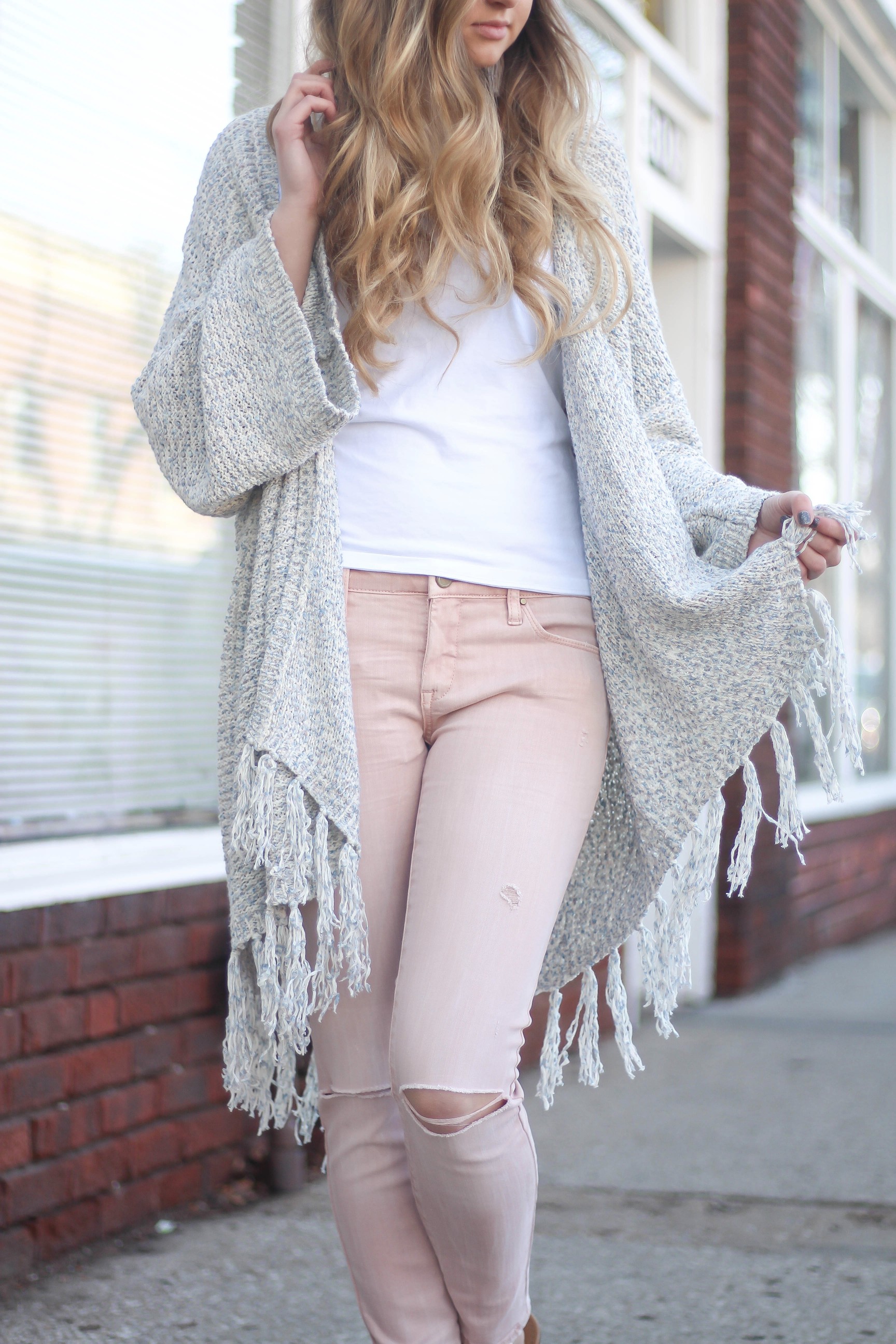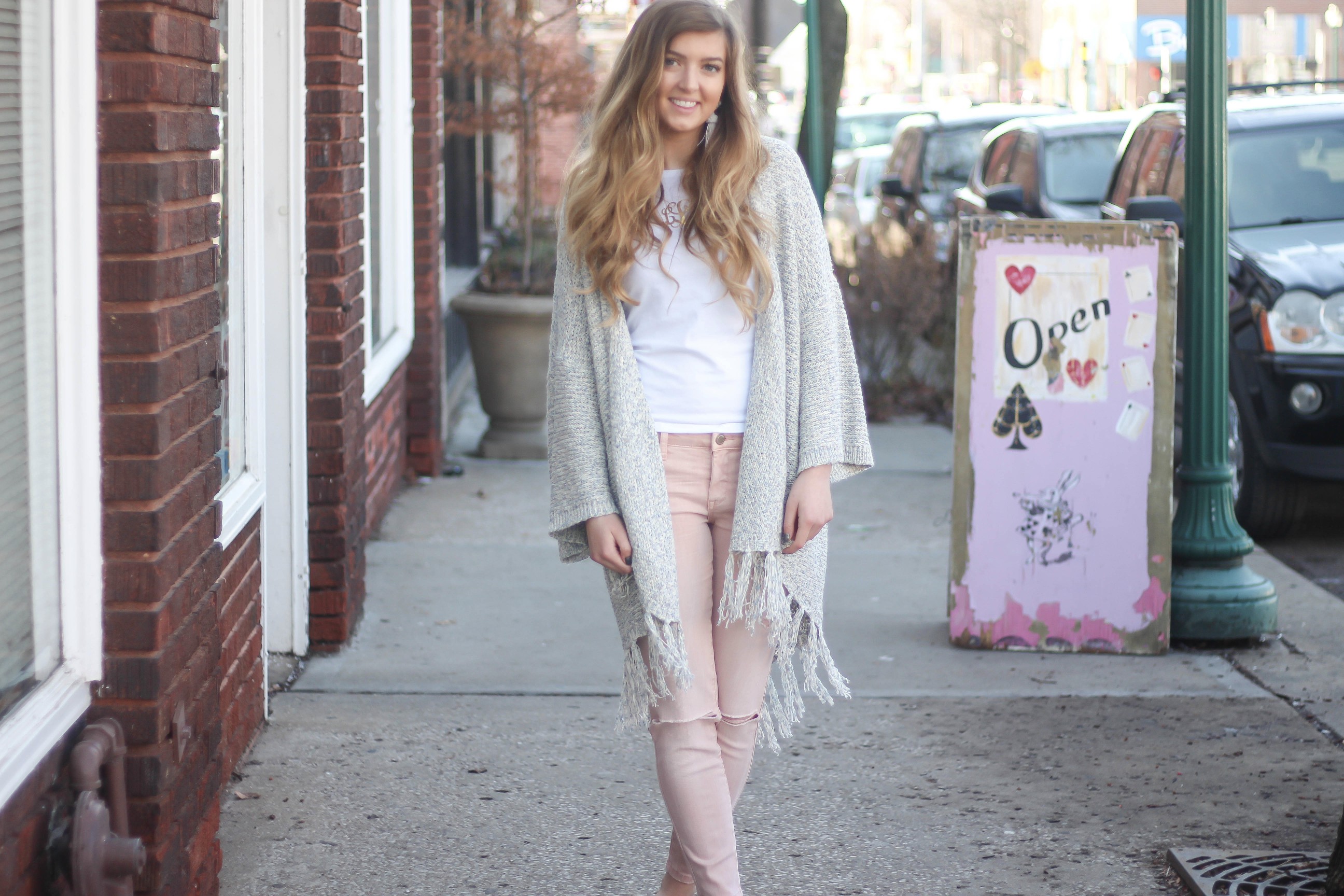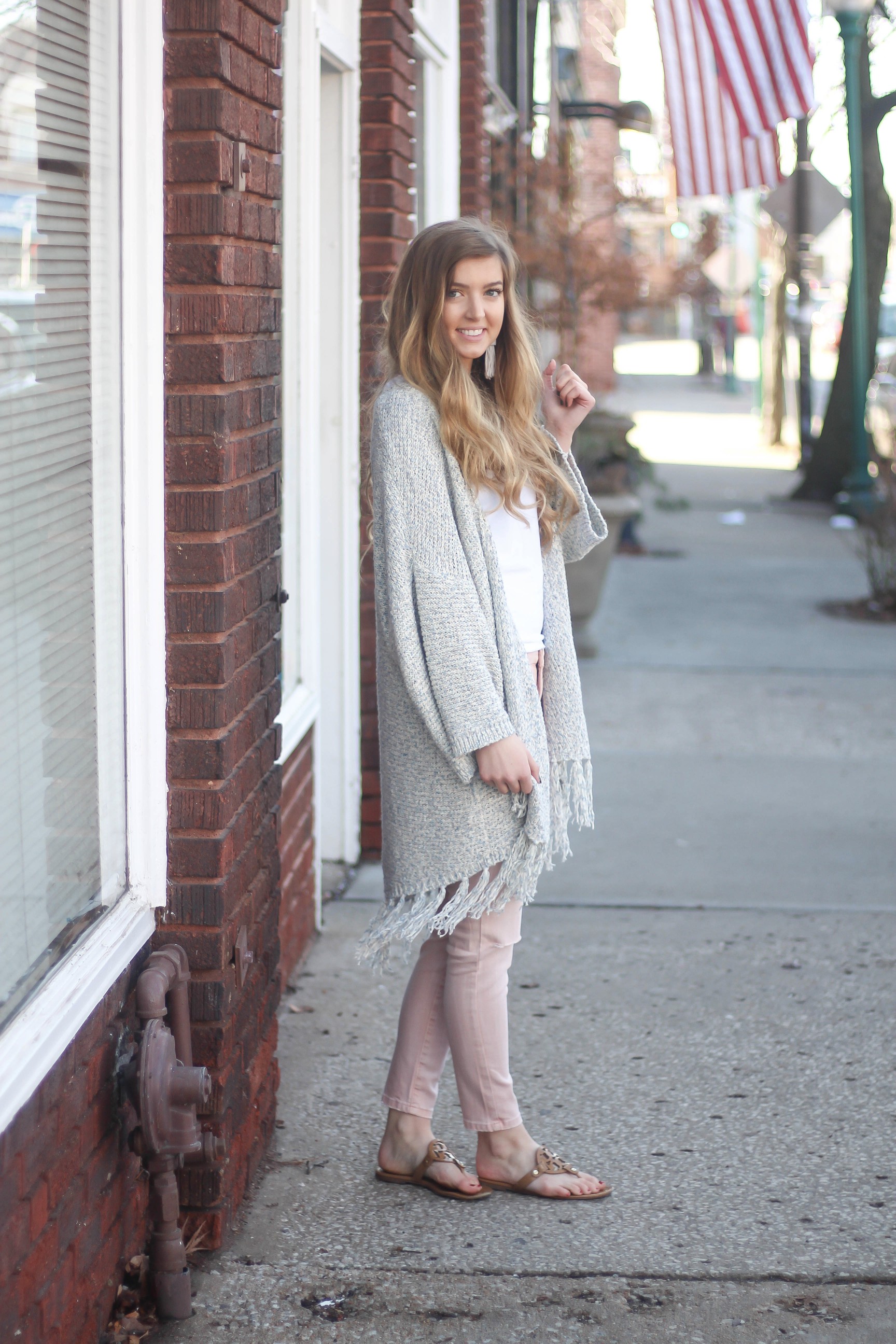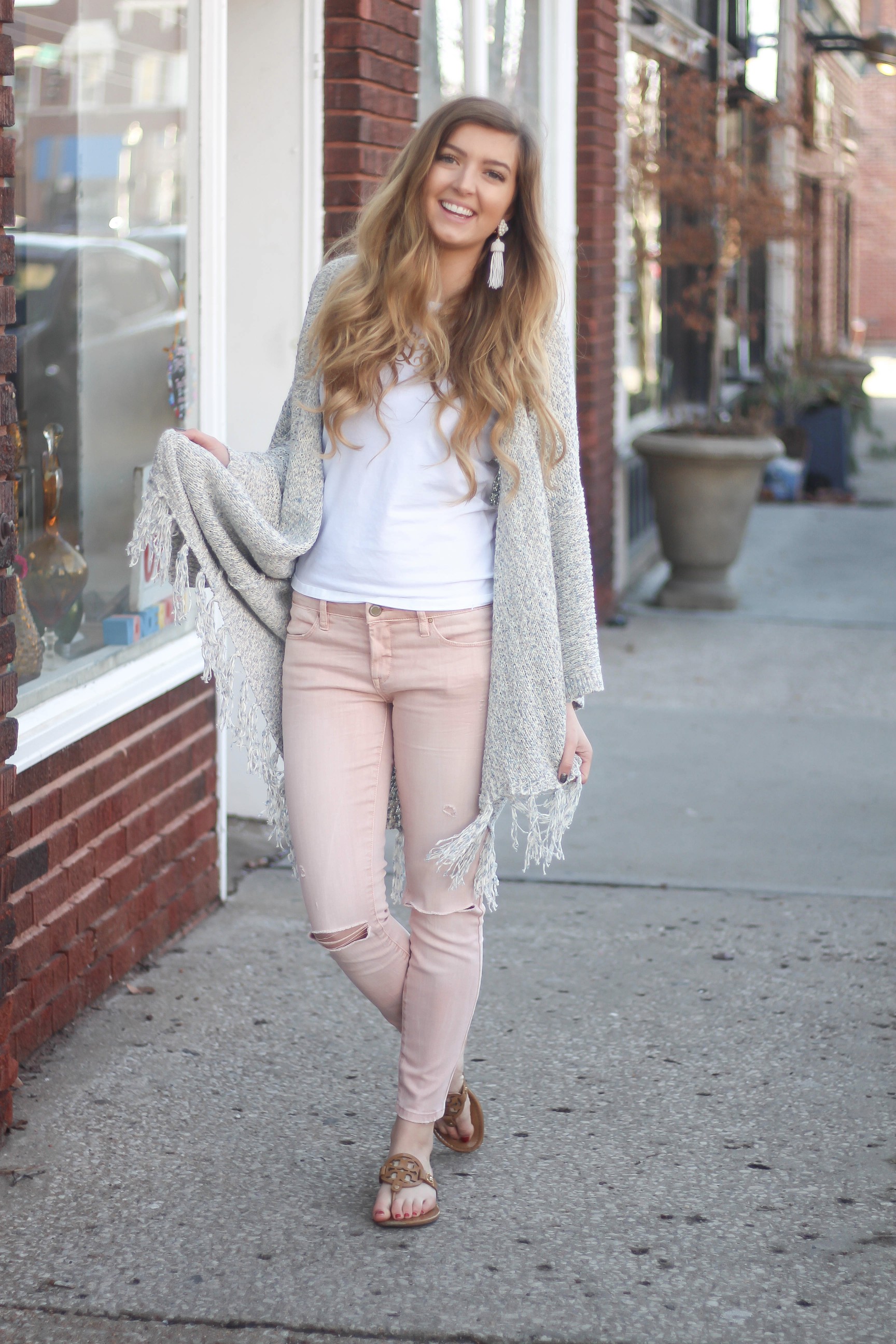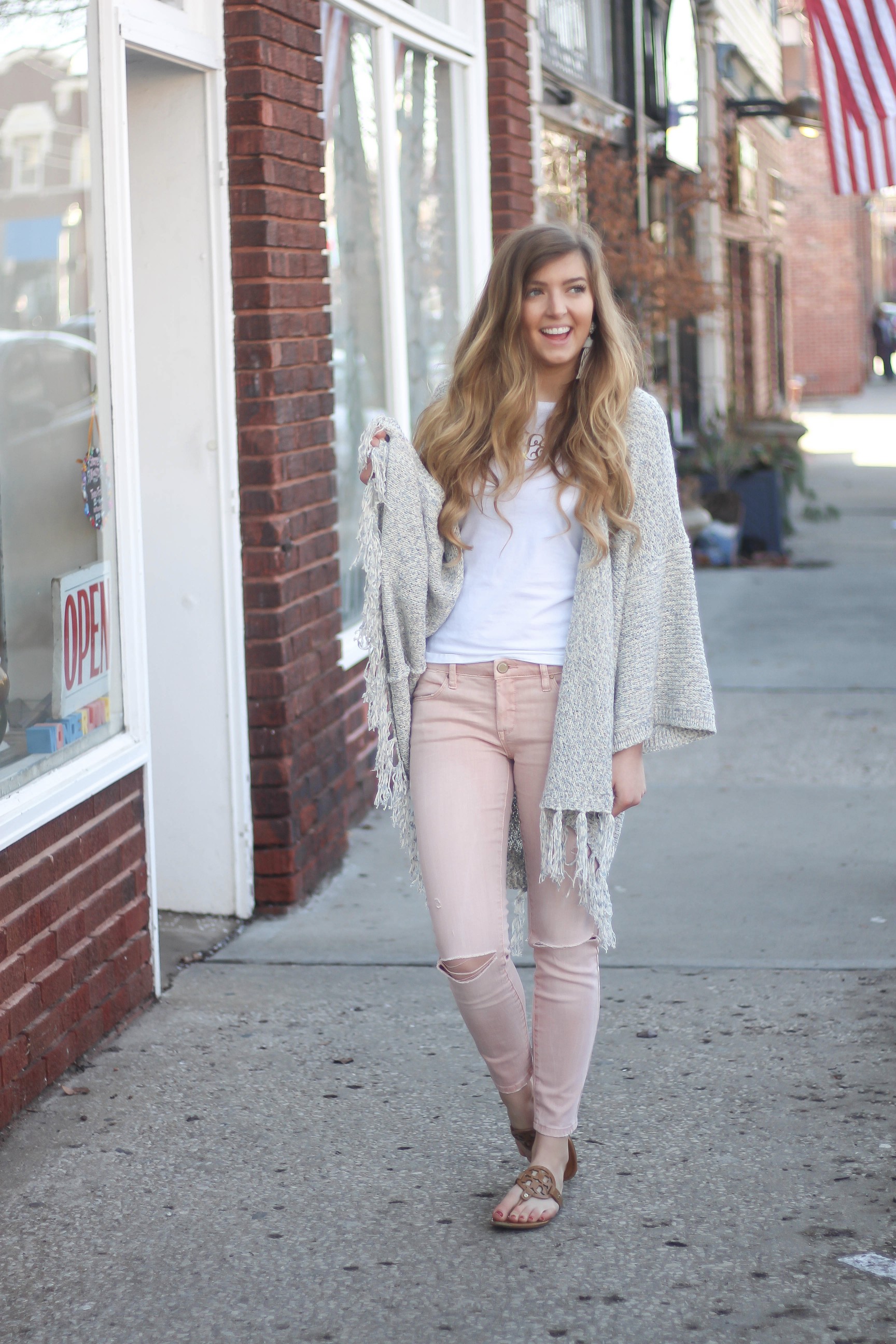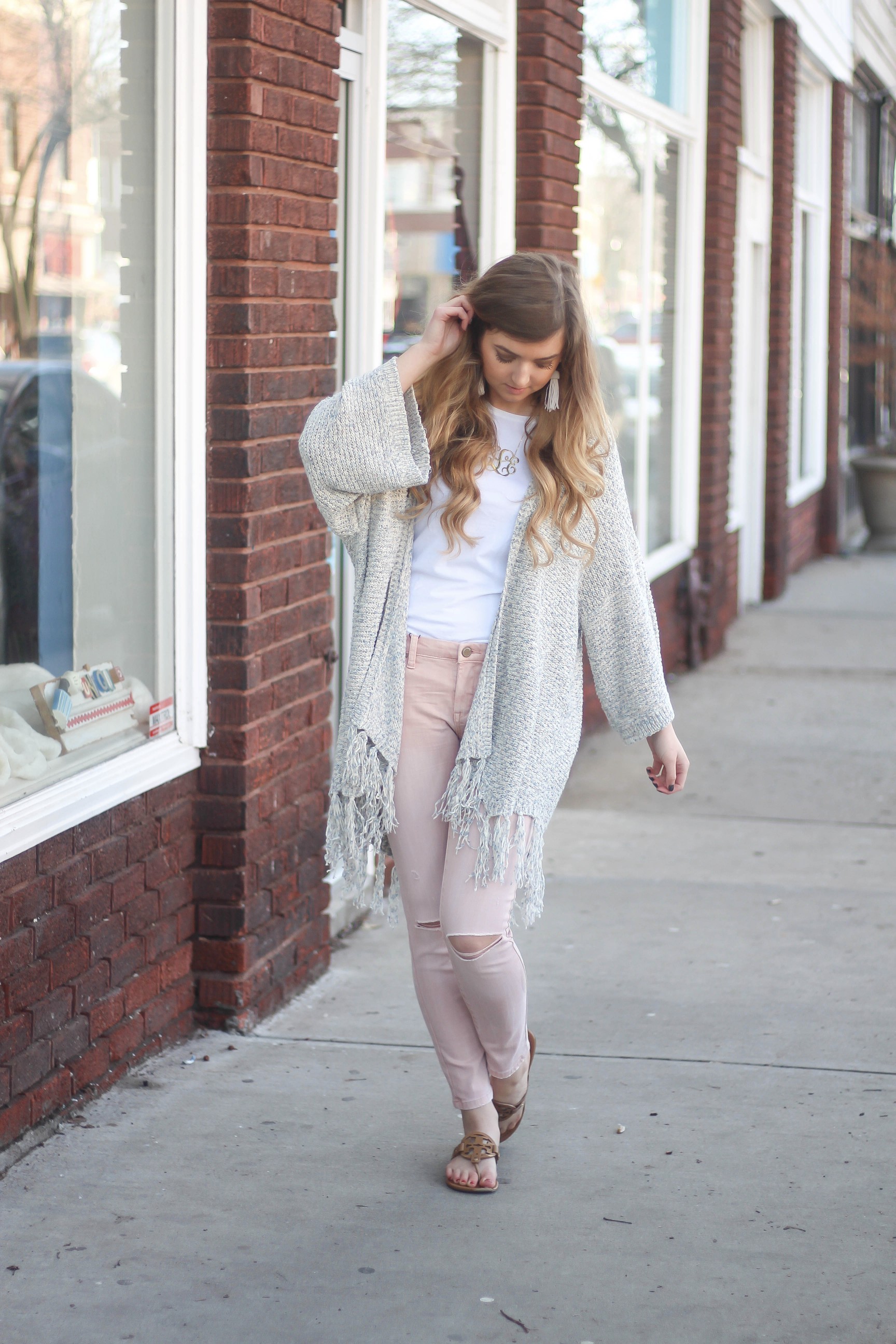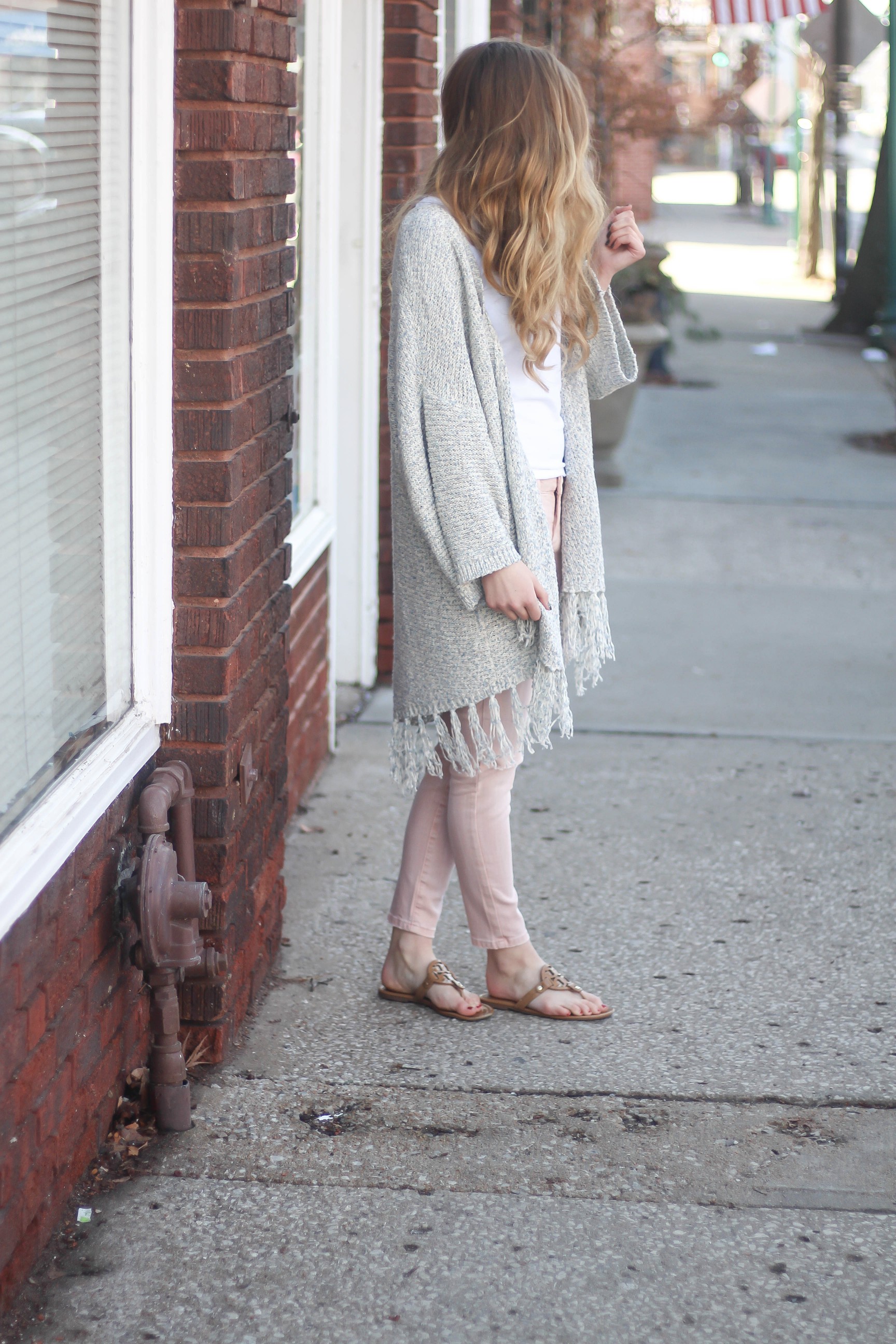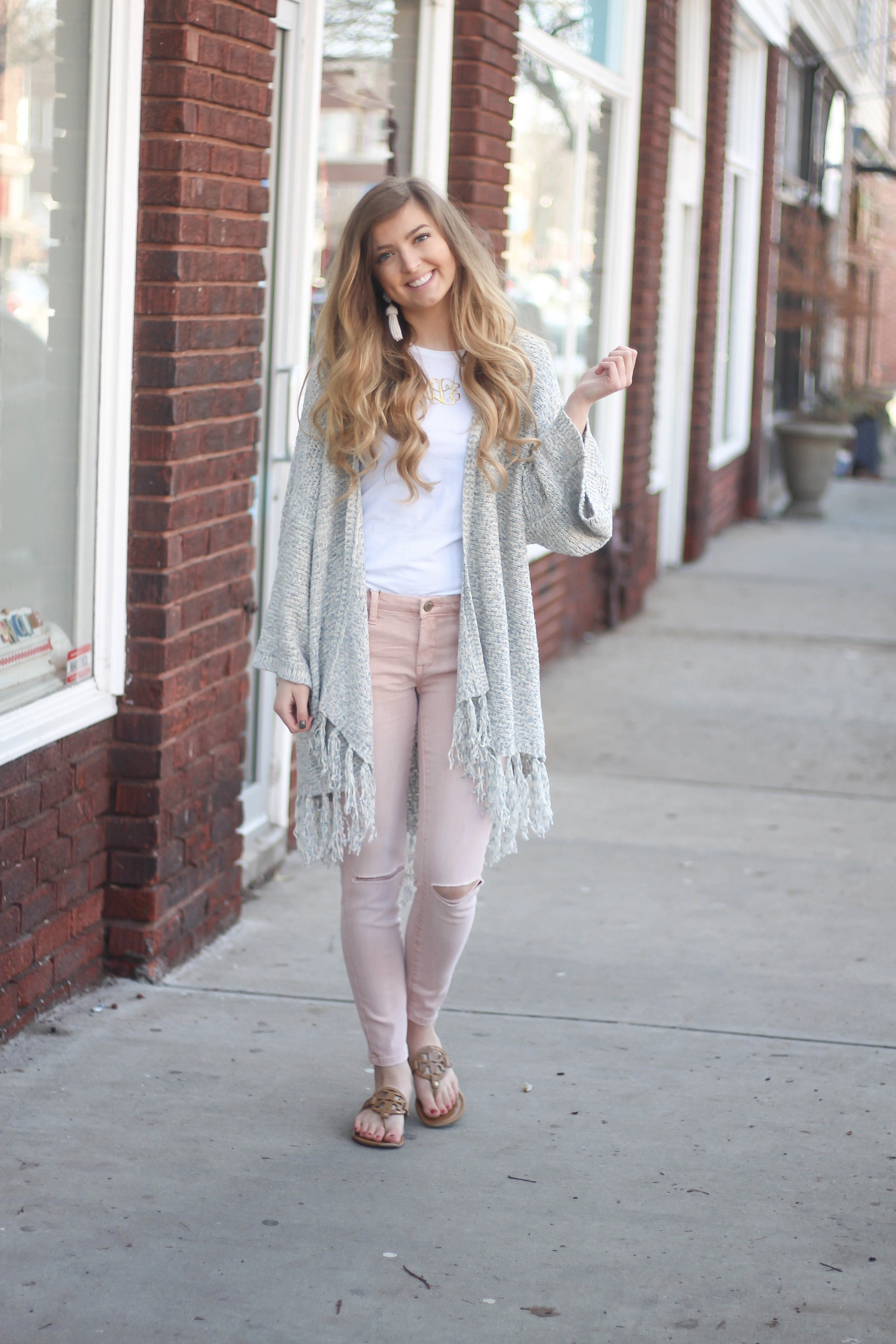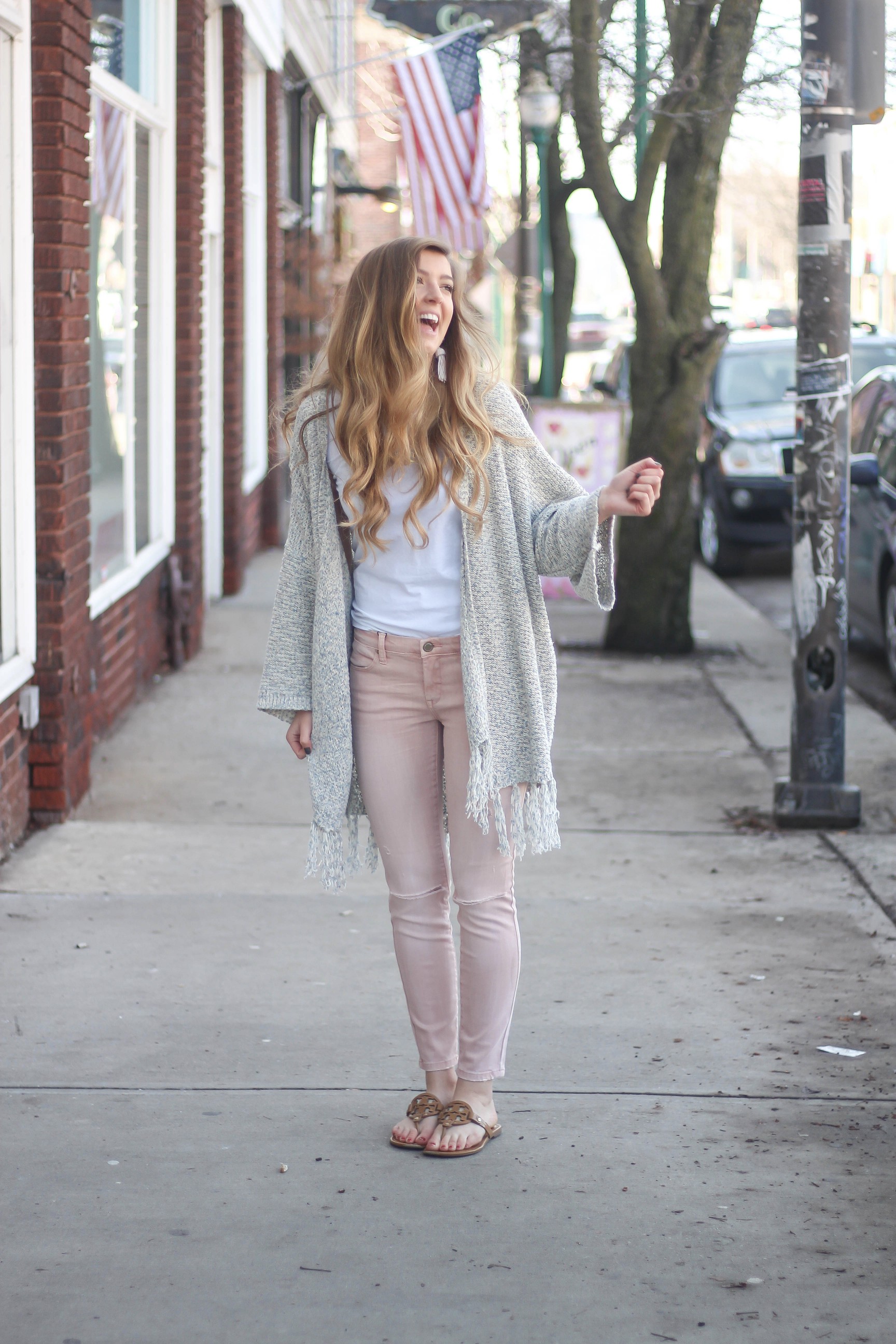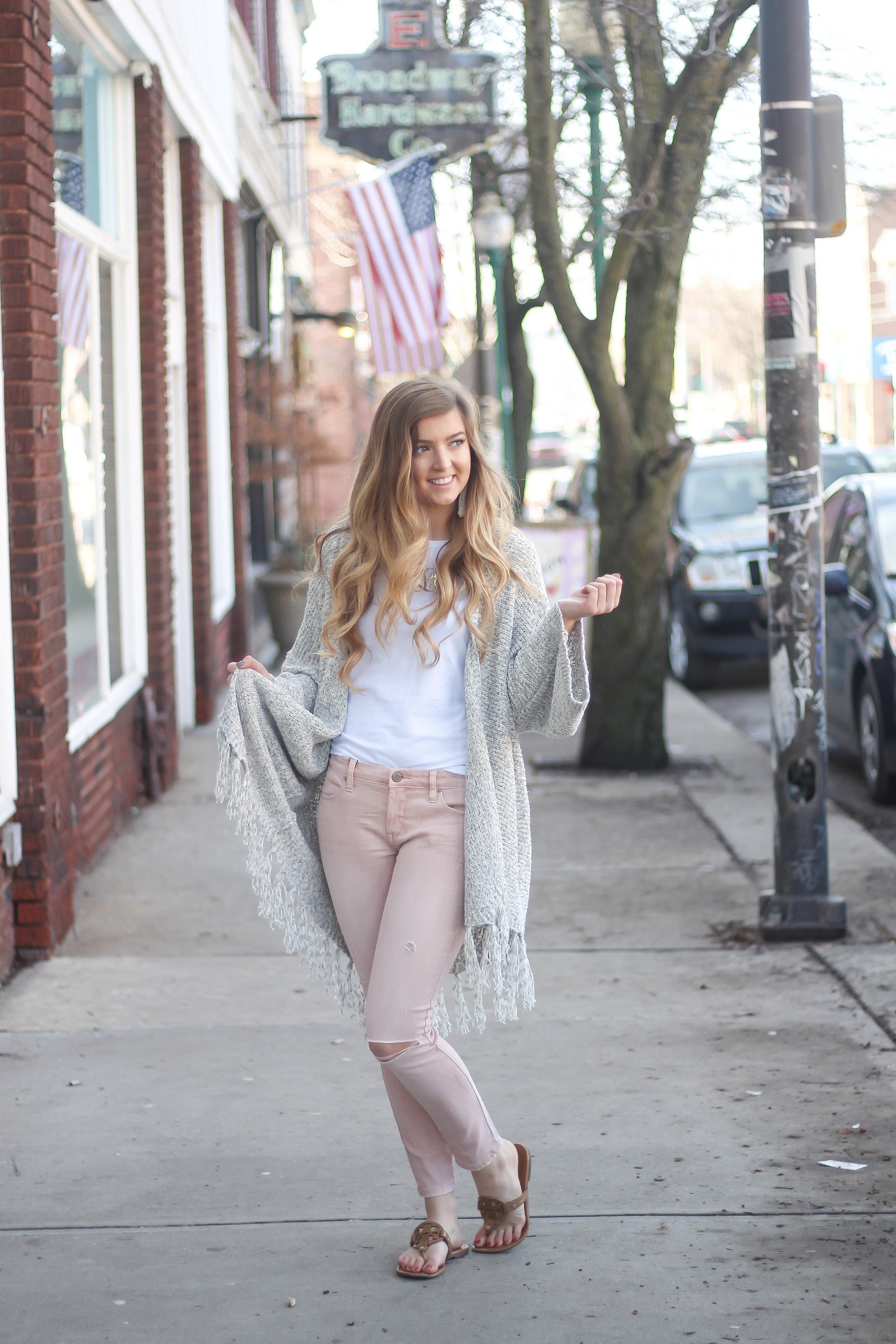 Am I the only one who has a bad case of spring fever?! Yesterday I went out to take blog photos and it was FREEZING! Not only that, but all the grass is brown and dull. I can't wait to have blooming flowers everywhere! I don't think I can choose a favorite season, but spring is definitely special. I was born in the spring and my mom used to say "all the baby animals are born in the spring" and it made me feel so special because I loved animals haha! I think spring is the perfect time for new beginnings. Everything blooms in the spring and becomes beautiful again – I think it's also a time we can do that too!
This outfit definitely made me want spring even more. These pink pants are definitely going to be a staple this season! They fit really well and are a decent price. The other day I was at Target with my boyfriend and his little sister shopping for a dress for her for a school dance. Before I walked in I reminded myself "You don't need anything. We are not here for you. Do not buy anything Lauren." No one should be that surprised that I came across this adorable cardigan and had to have it! I bought it in a size large and it's soooo cute! I love the pretty blue color.
I paired the outfit with my favorite 2.5″ monogram necklace and Lisi Lerch tassel earrings. I only have the tassel earrings in white, but I really want them in more colors this year! I'll link some of my favorites below and also some that are less expensive that I like! Another spring staple of mine are my Tory Burch Miller sandals. I love them in the nude color because they match everything! They really the shoes that go with everything.
I'm so excited to share more spring outfits with you guys! I have a ton of cute Valentines Day outfits that will be posted in the next few days and they're some of my favorite outfits ever!
Tassel Earrings:


xoxo,
Lauren Emily Lindmark
Copyright © 2016 dailydoseofcharm.com