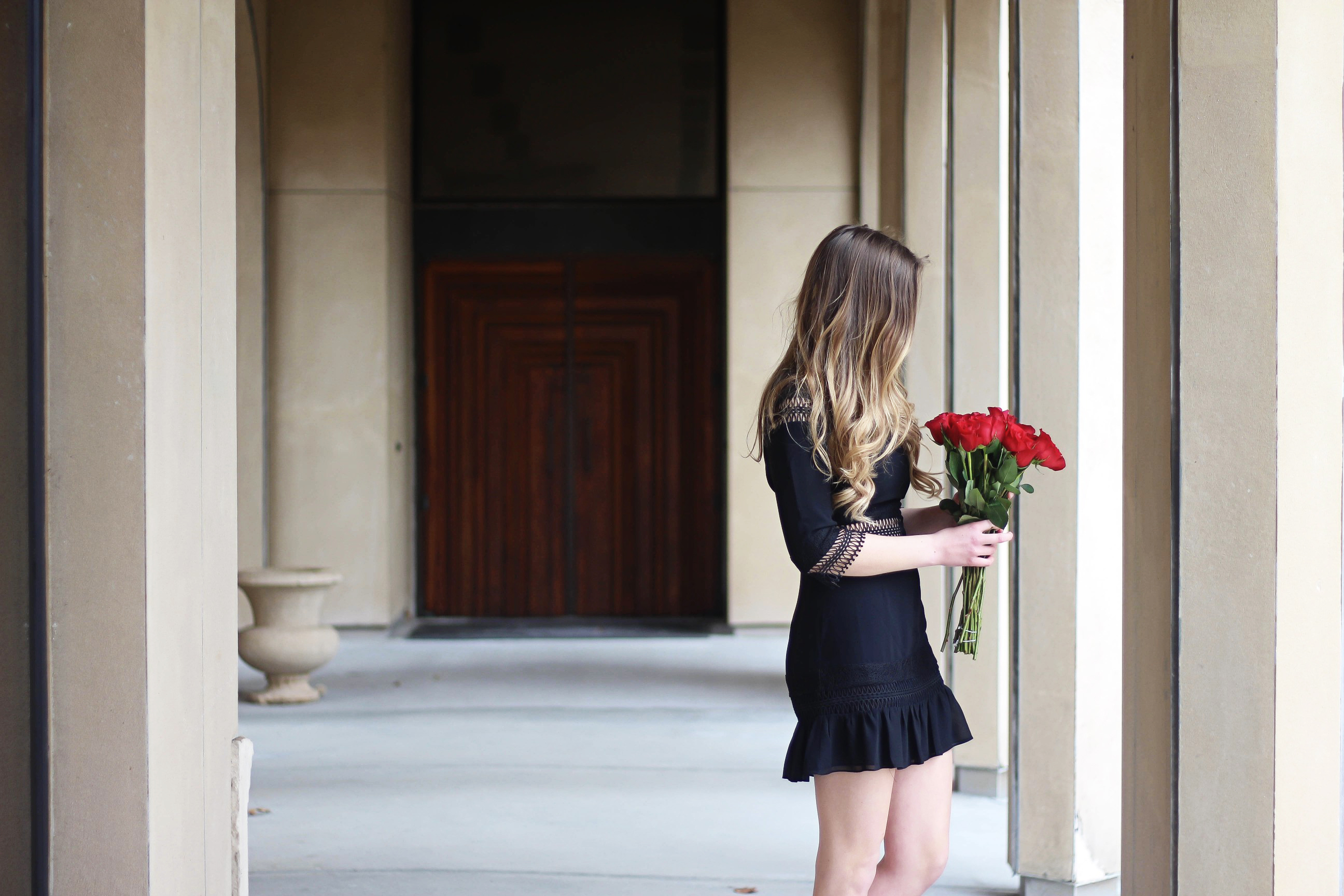 Be Mine | Valentine's Day OOTD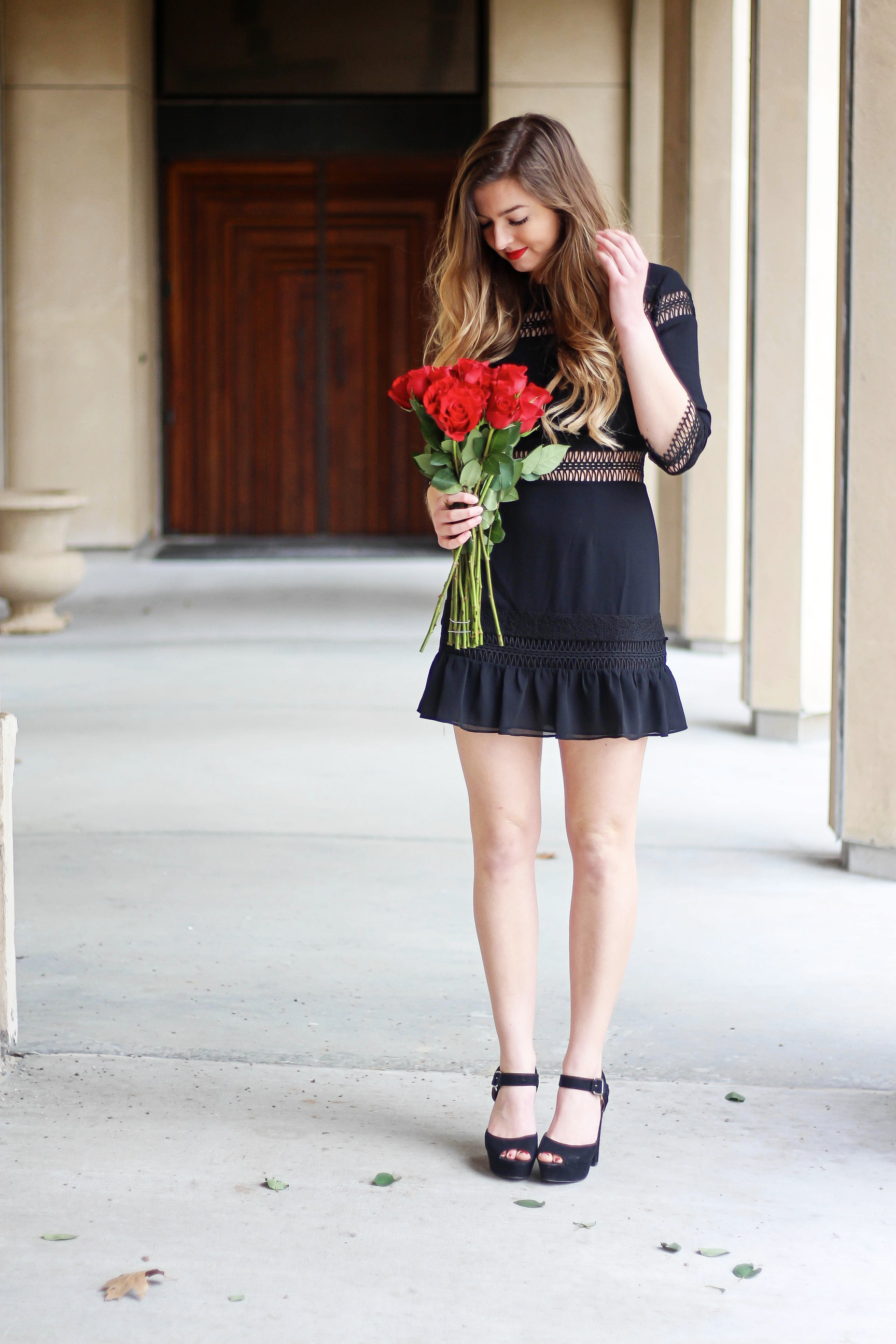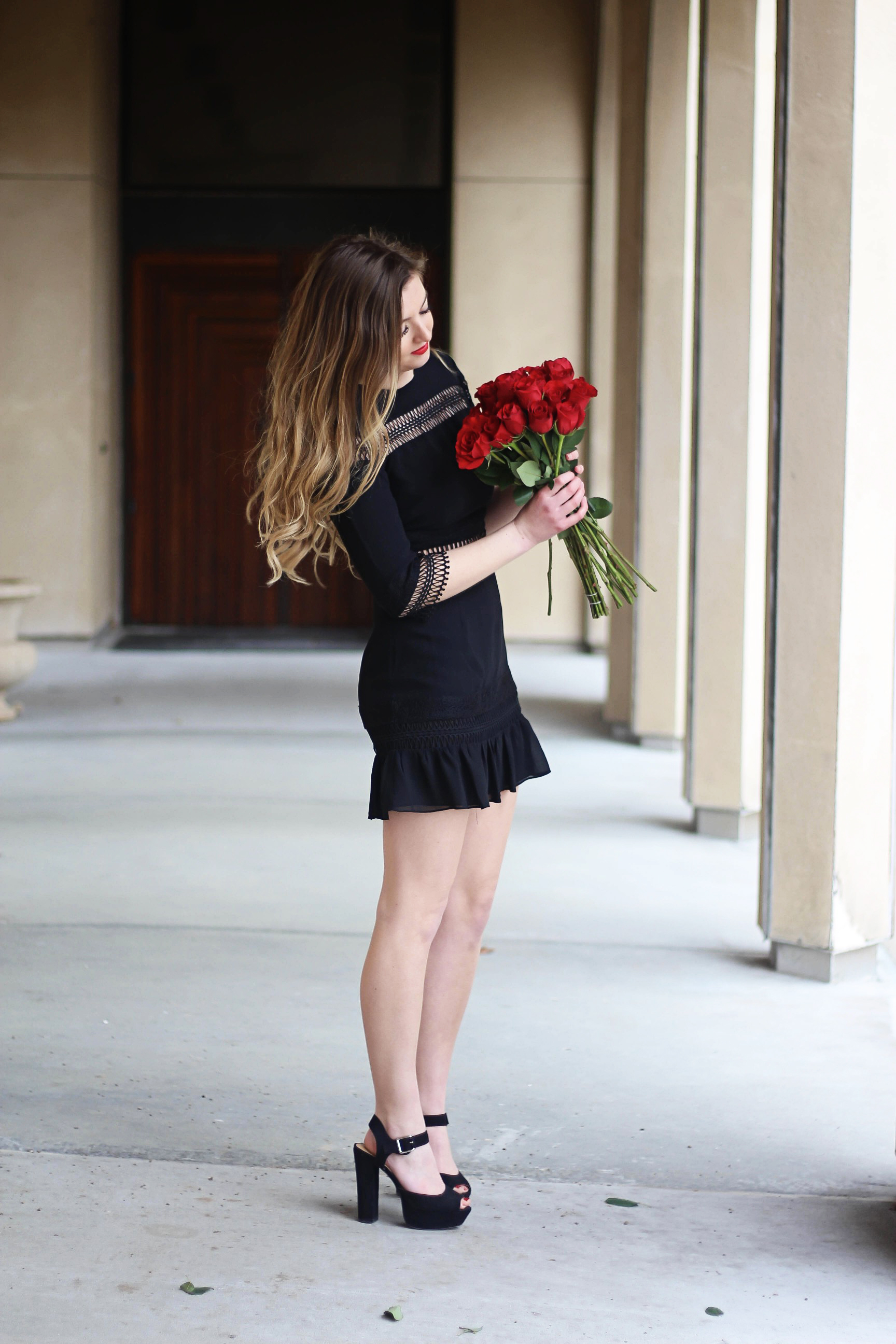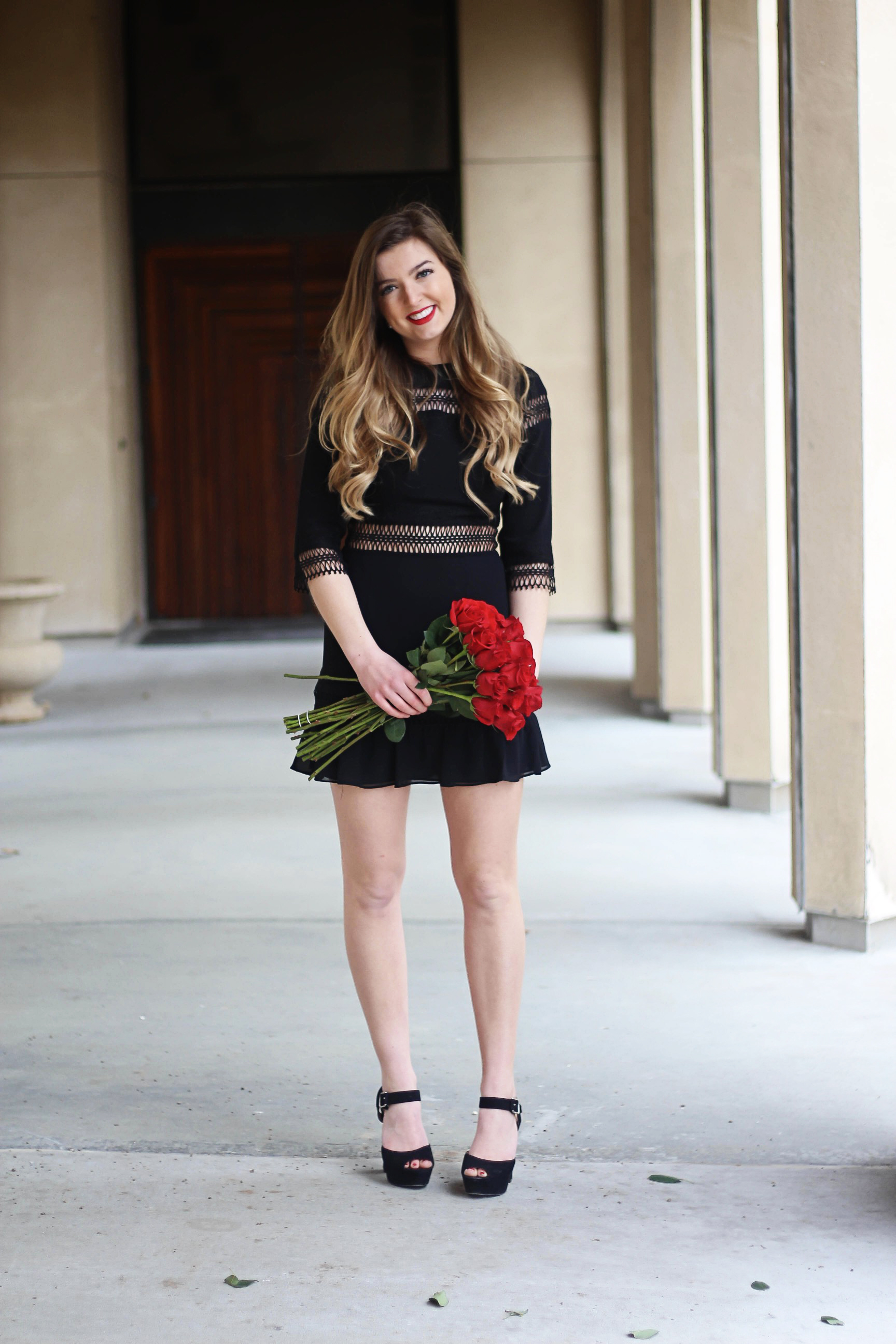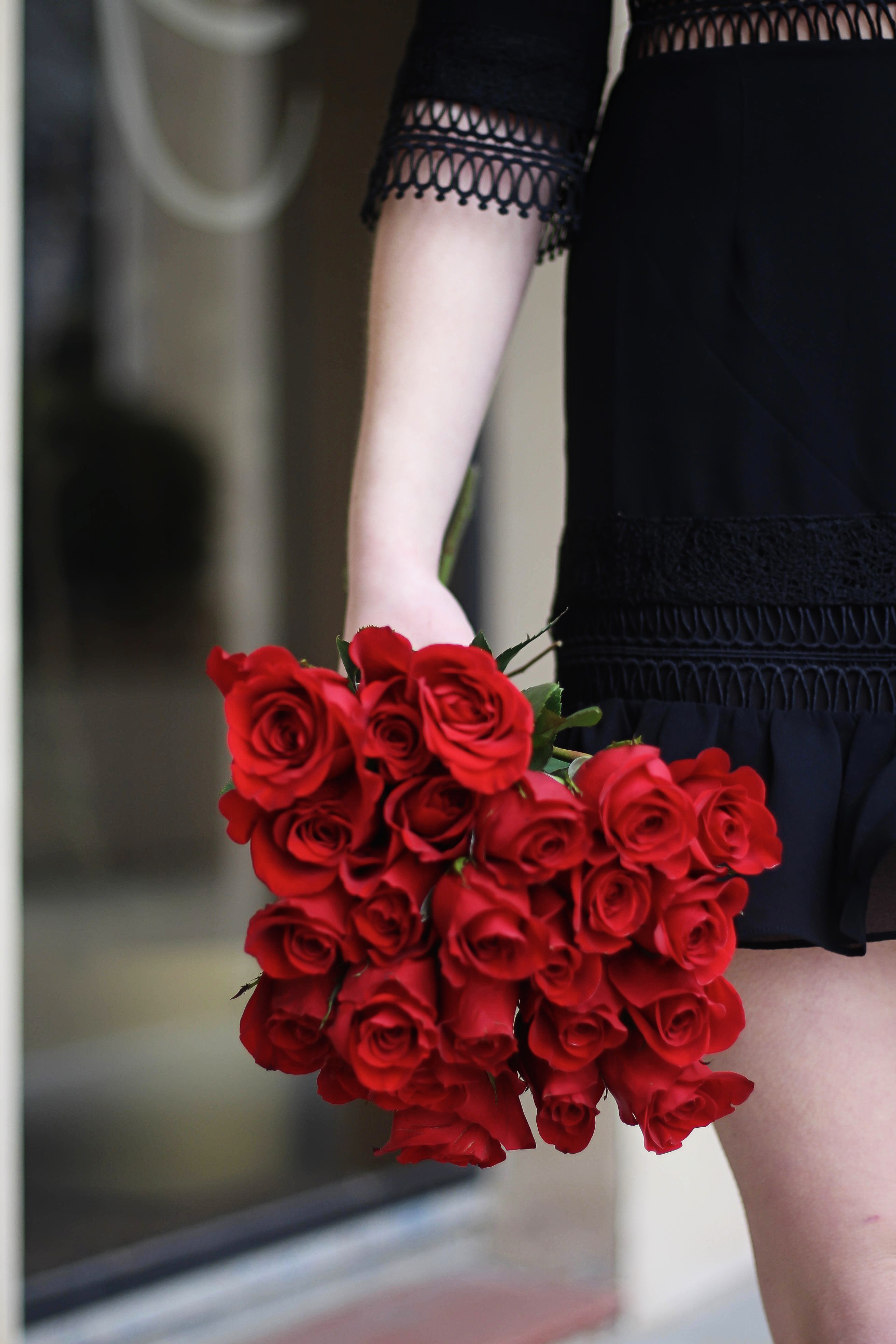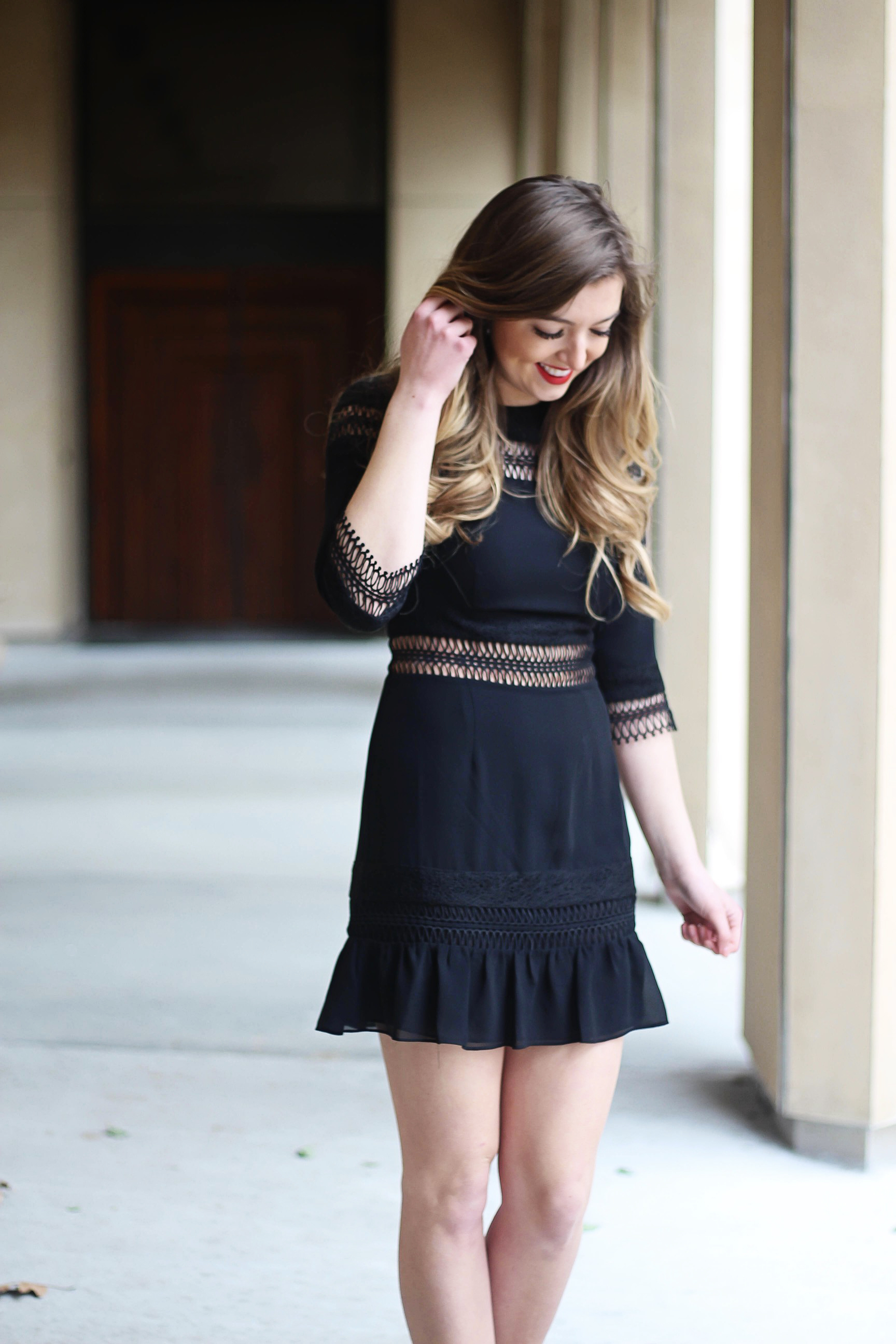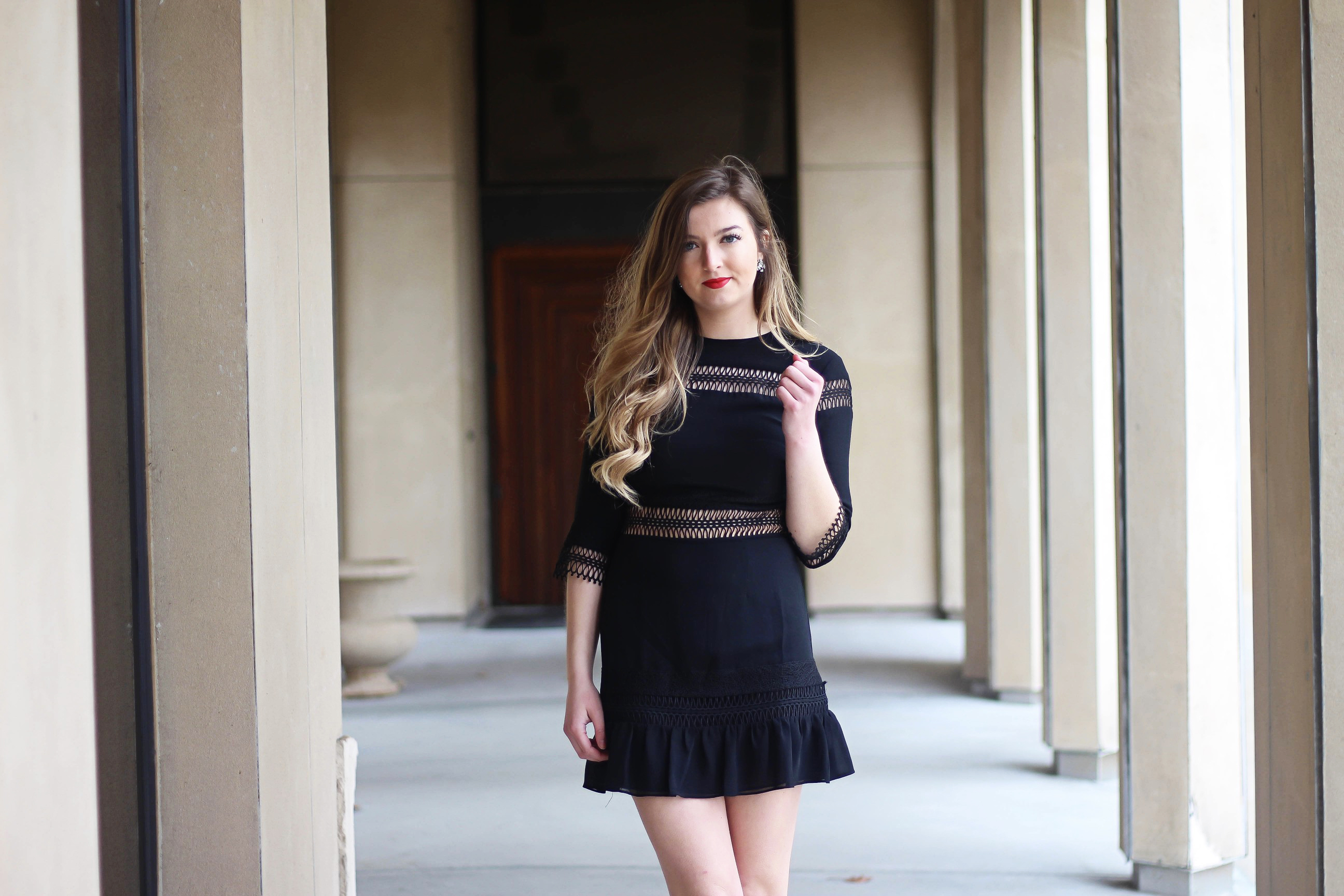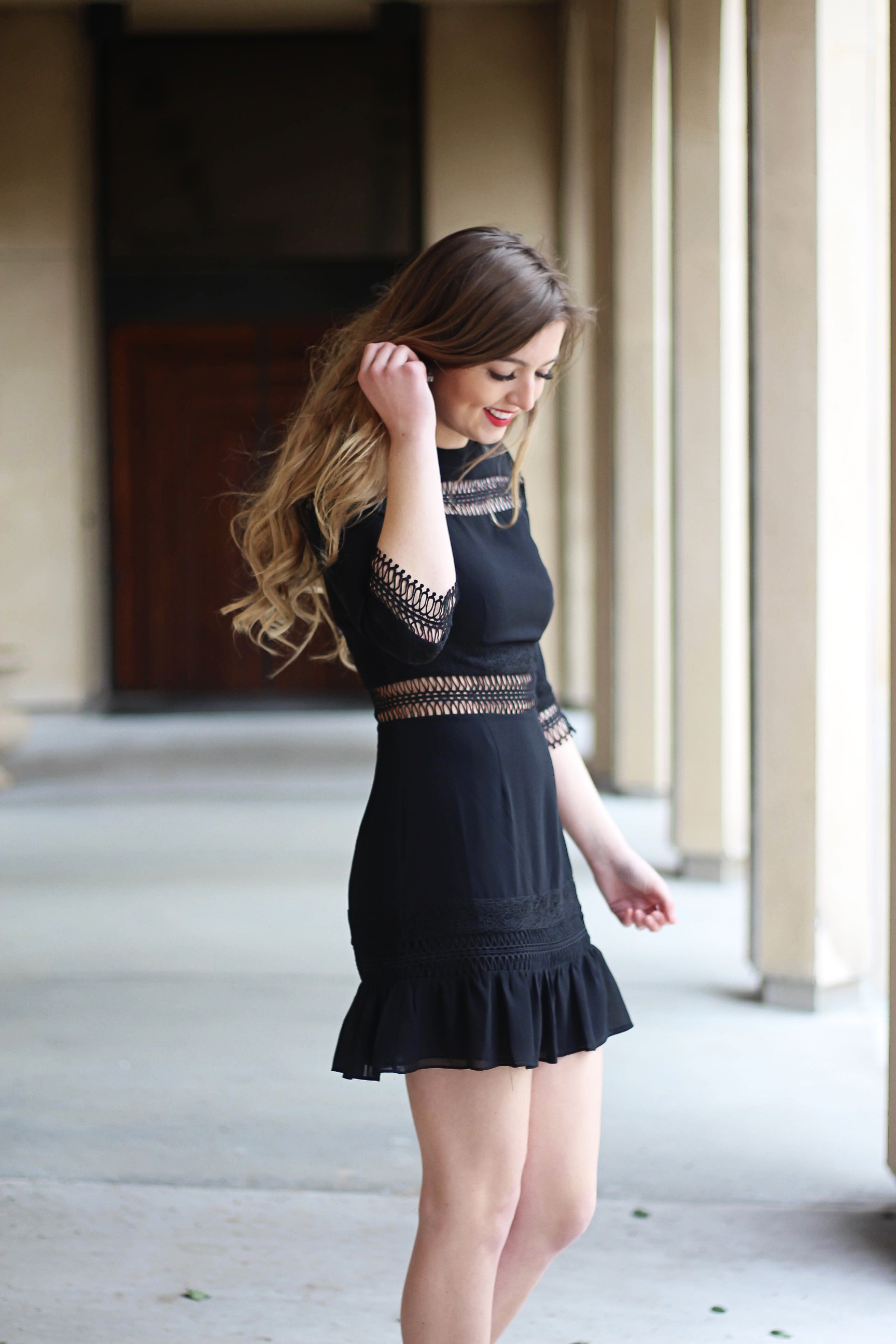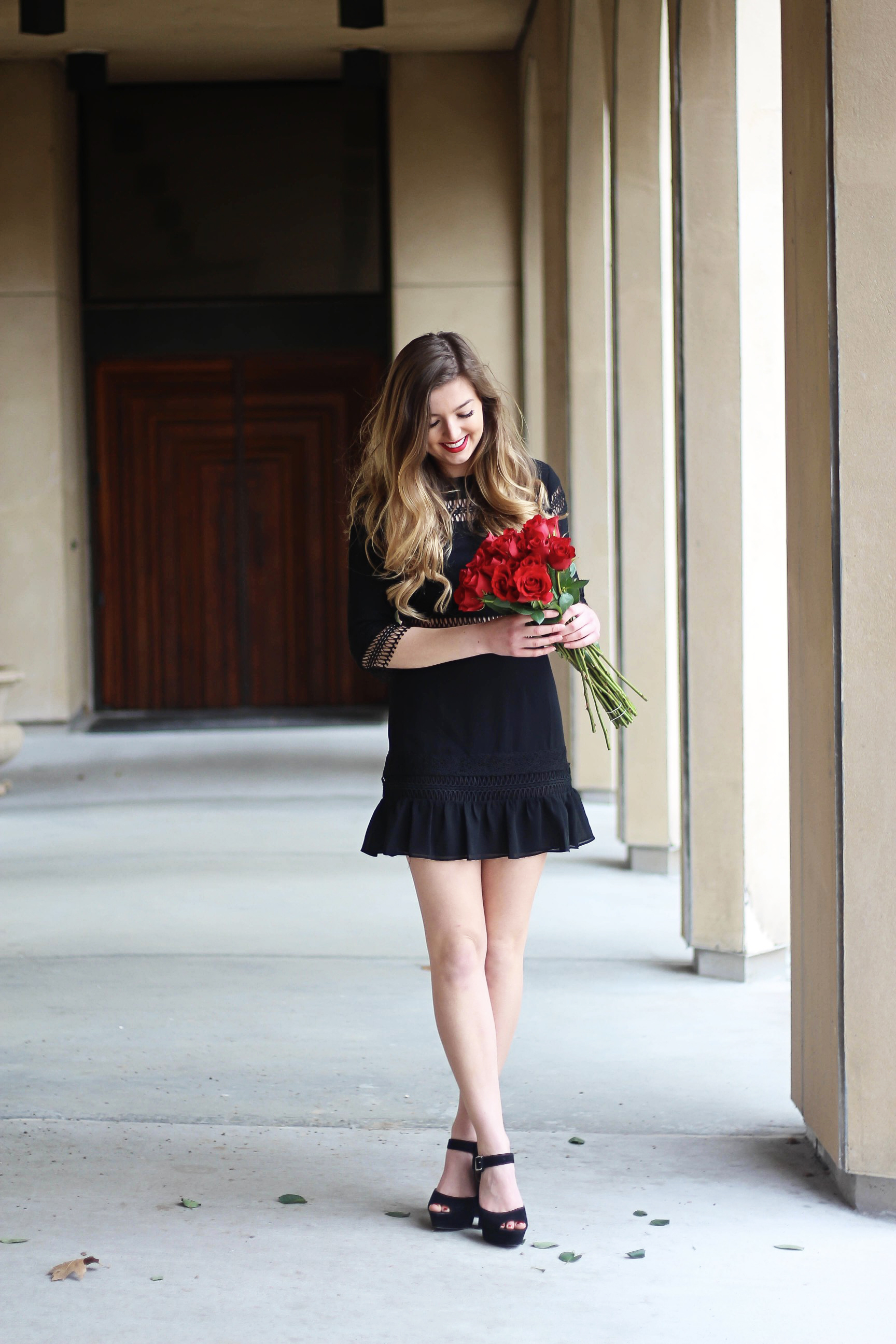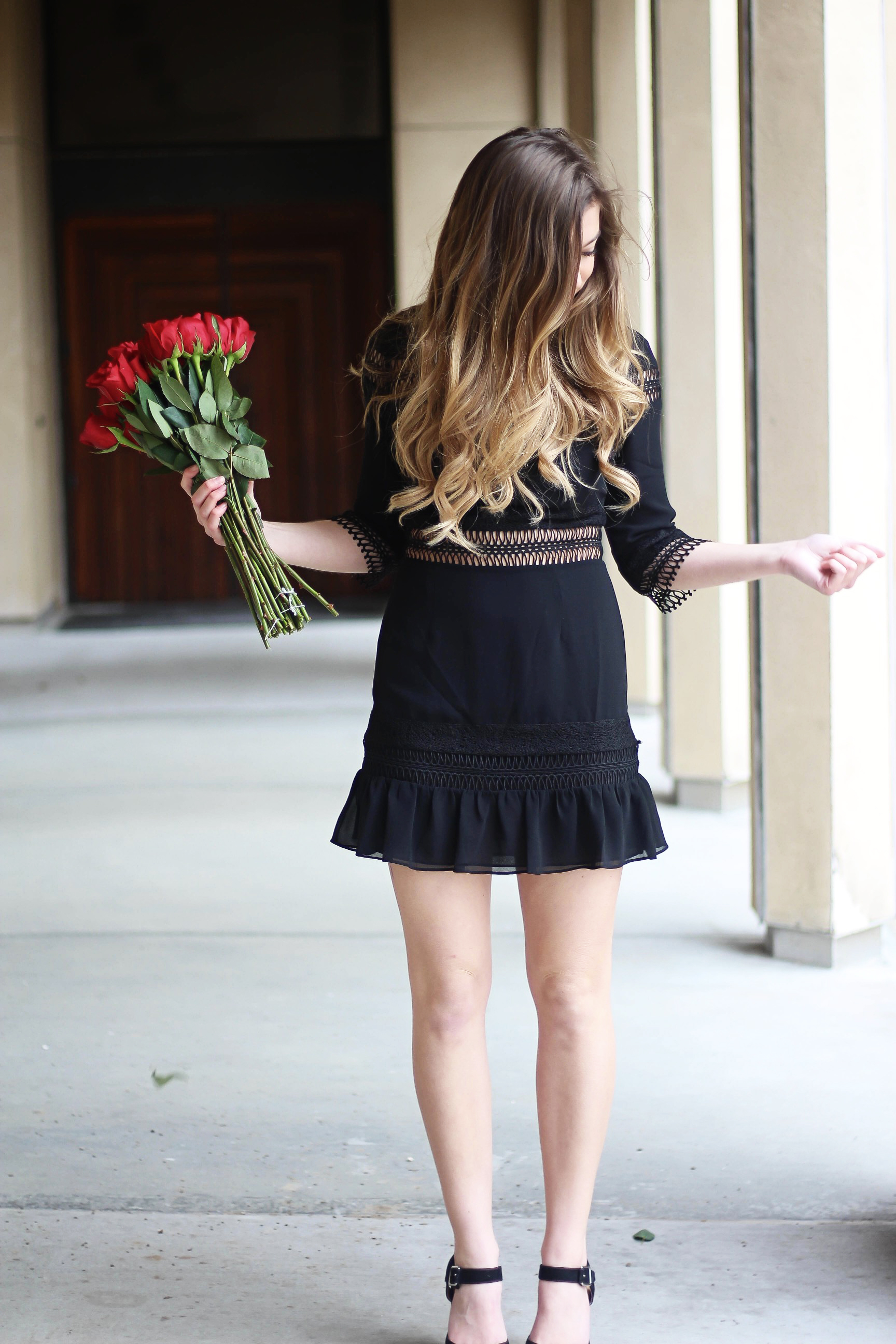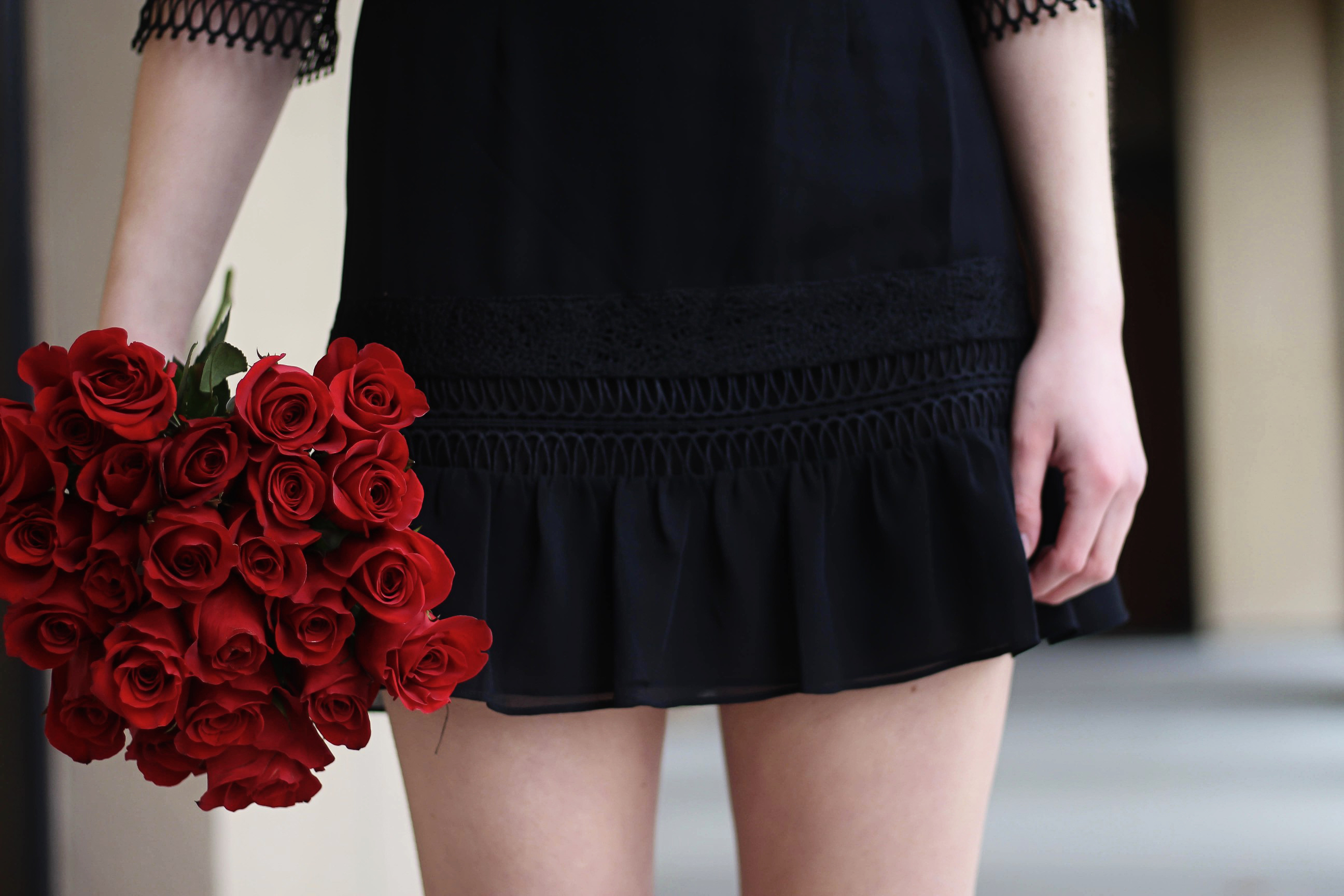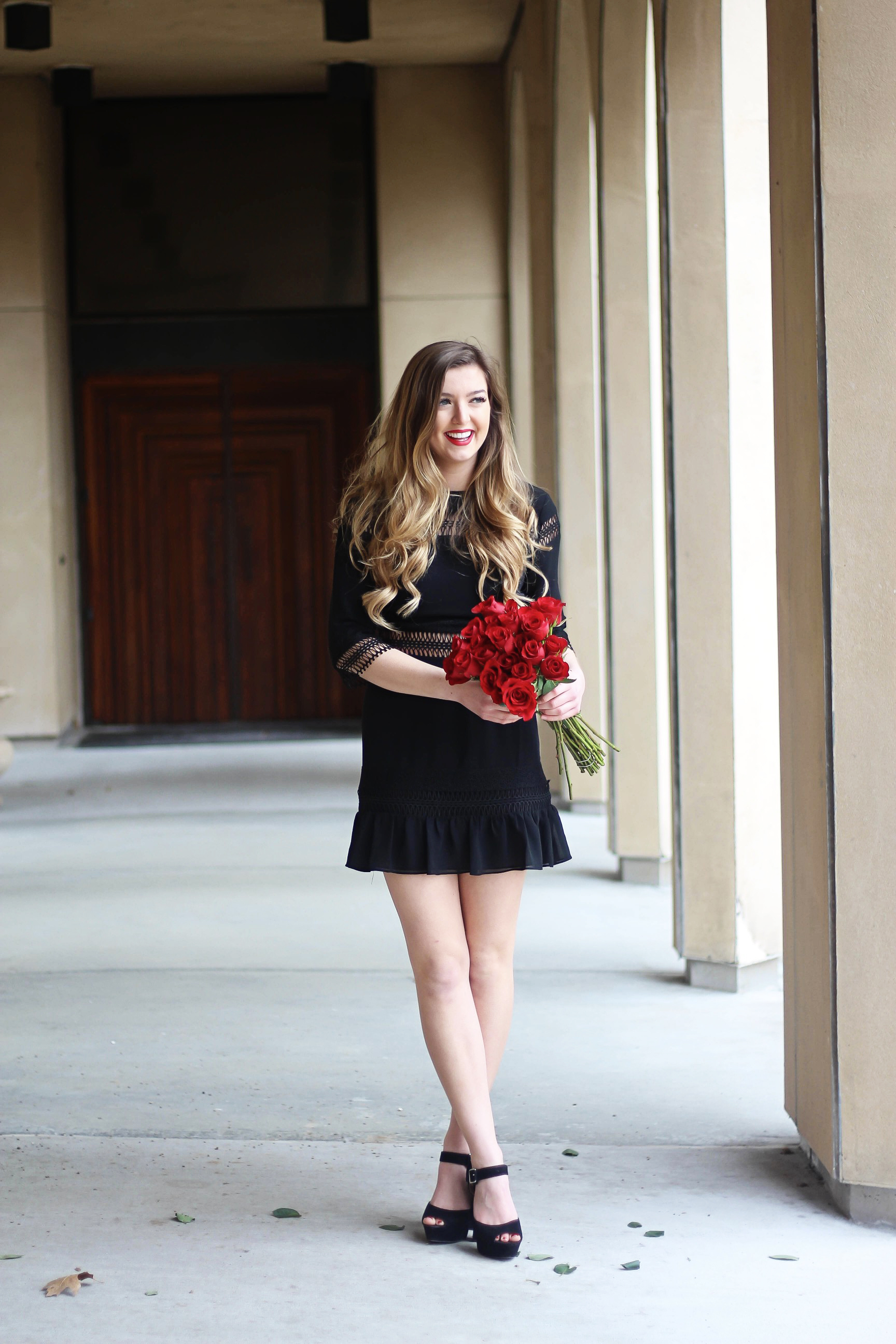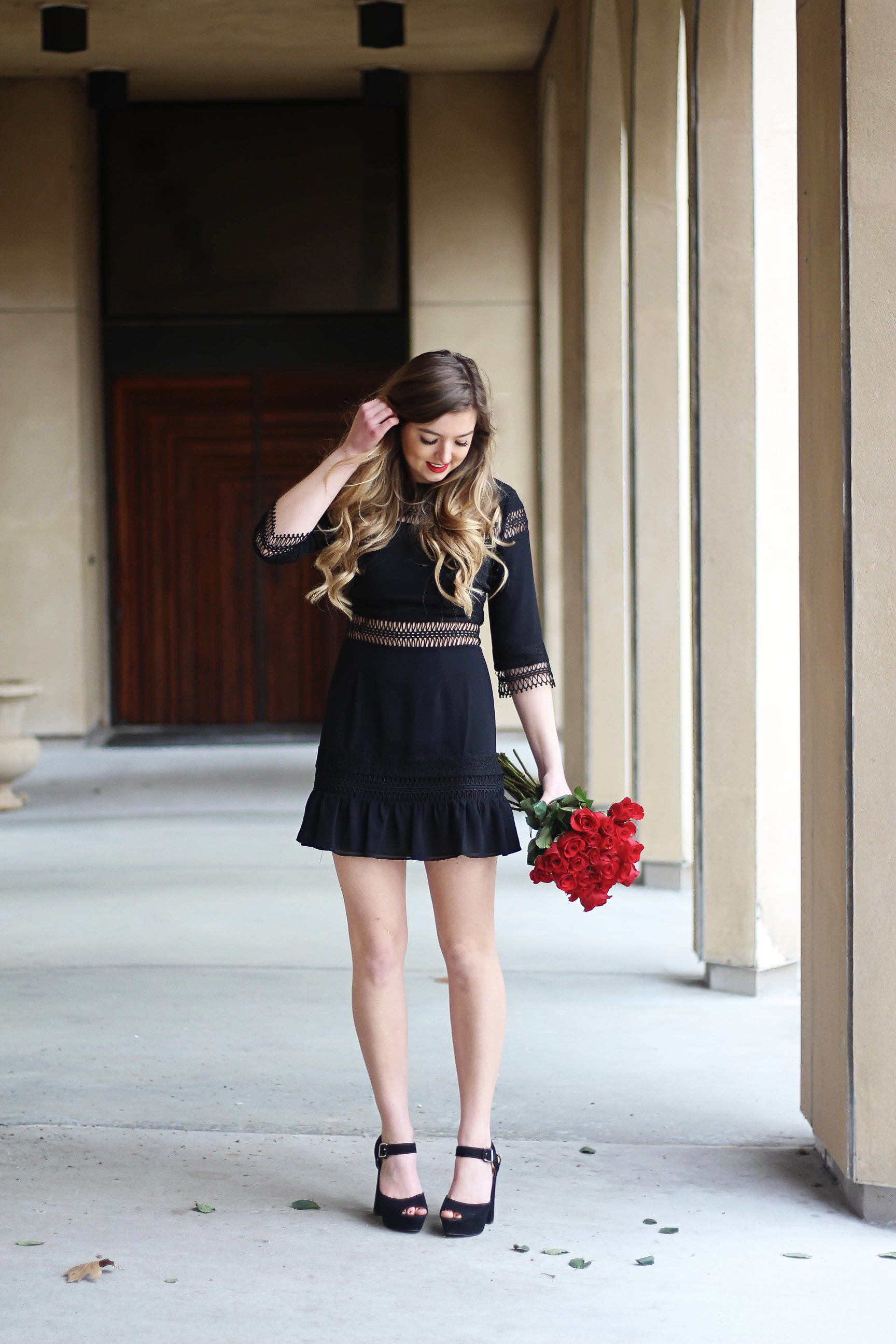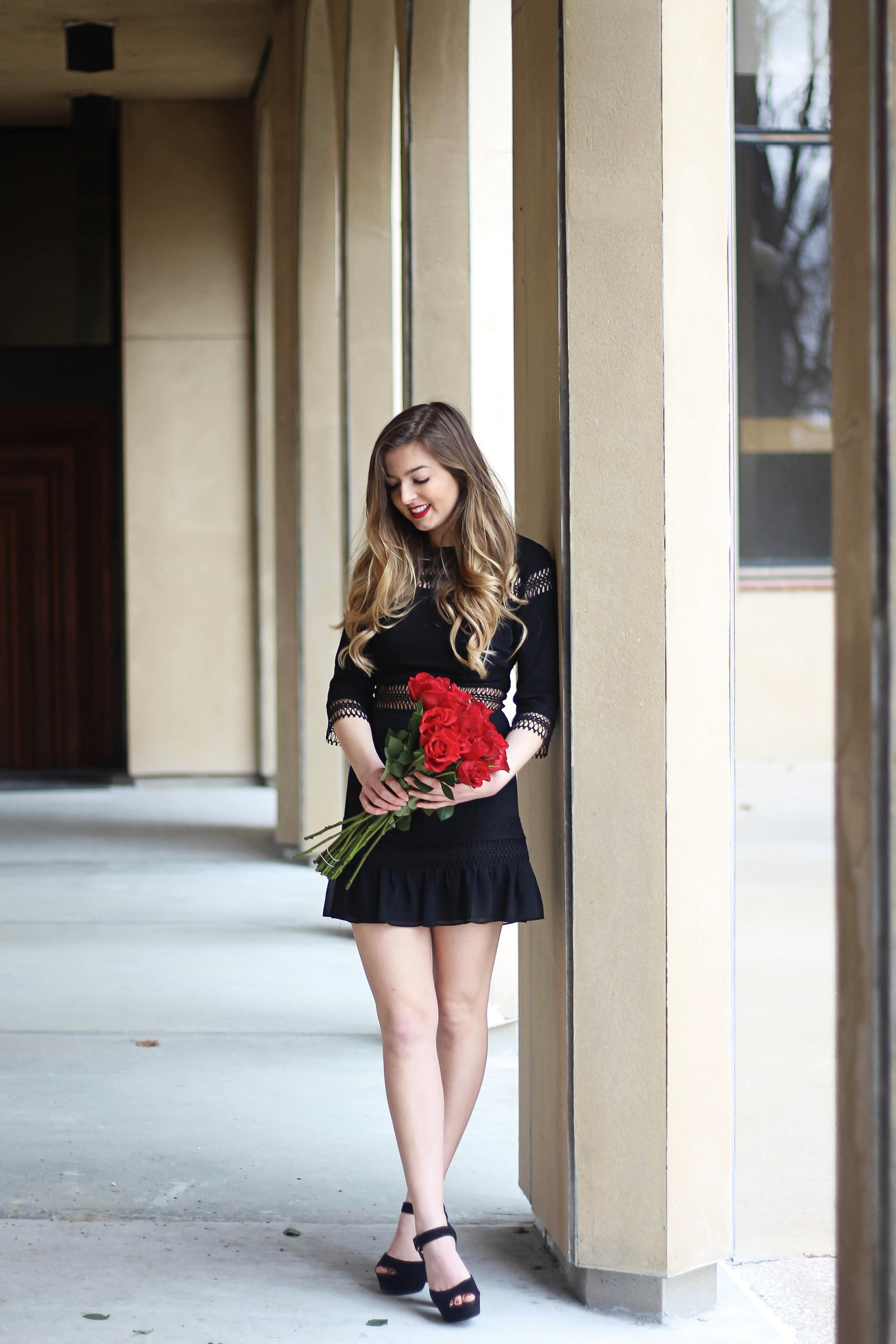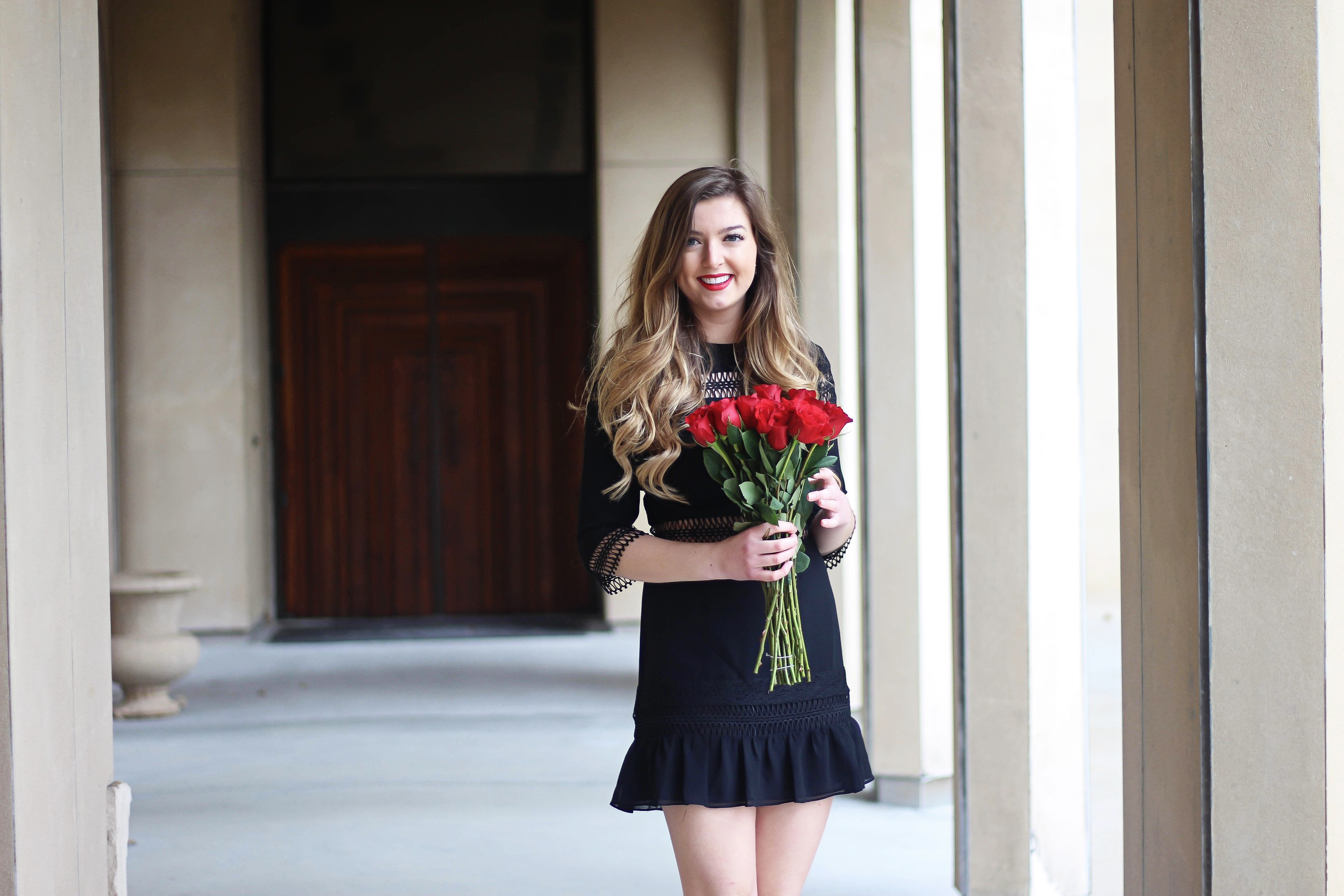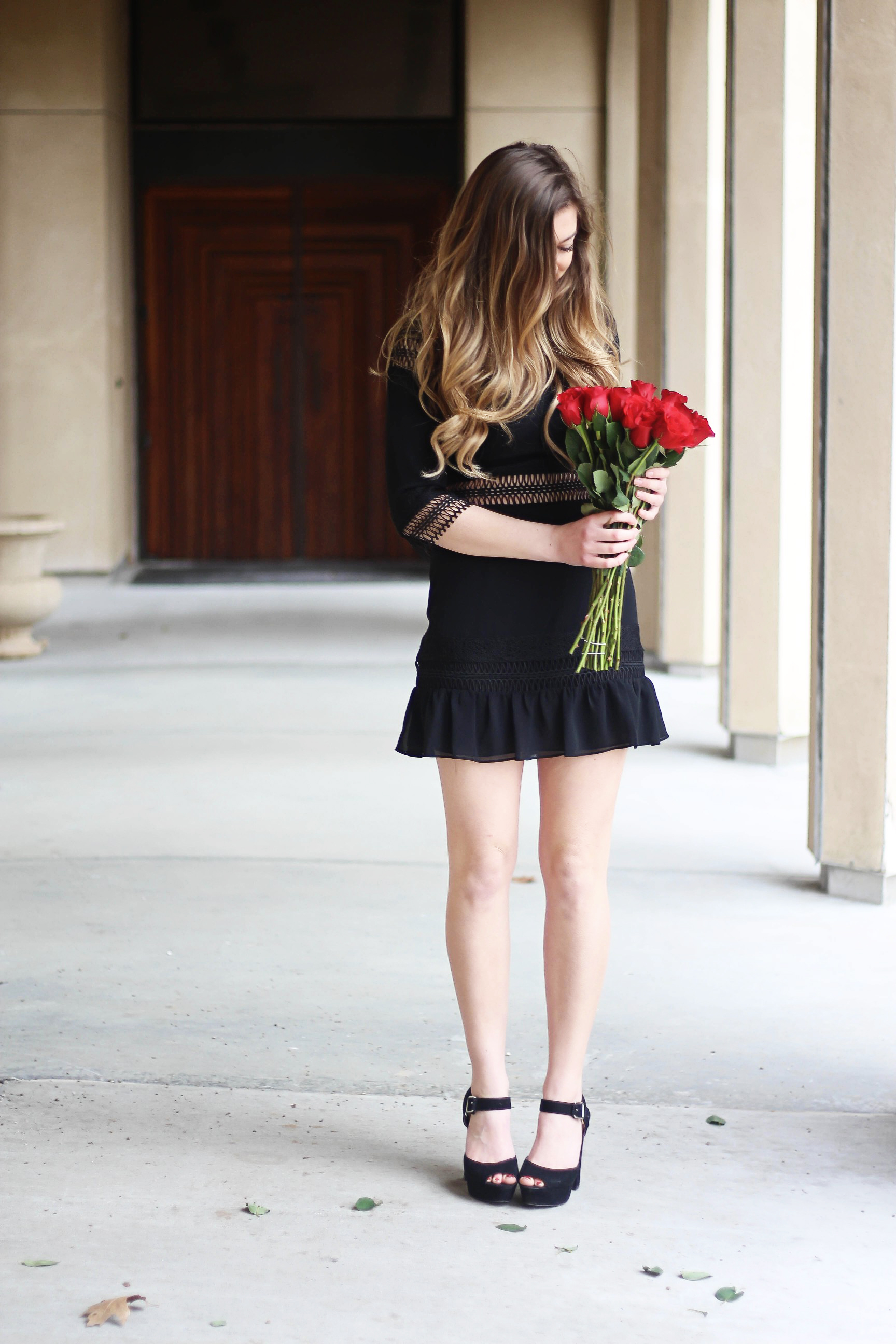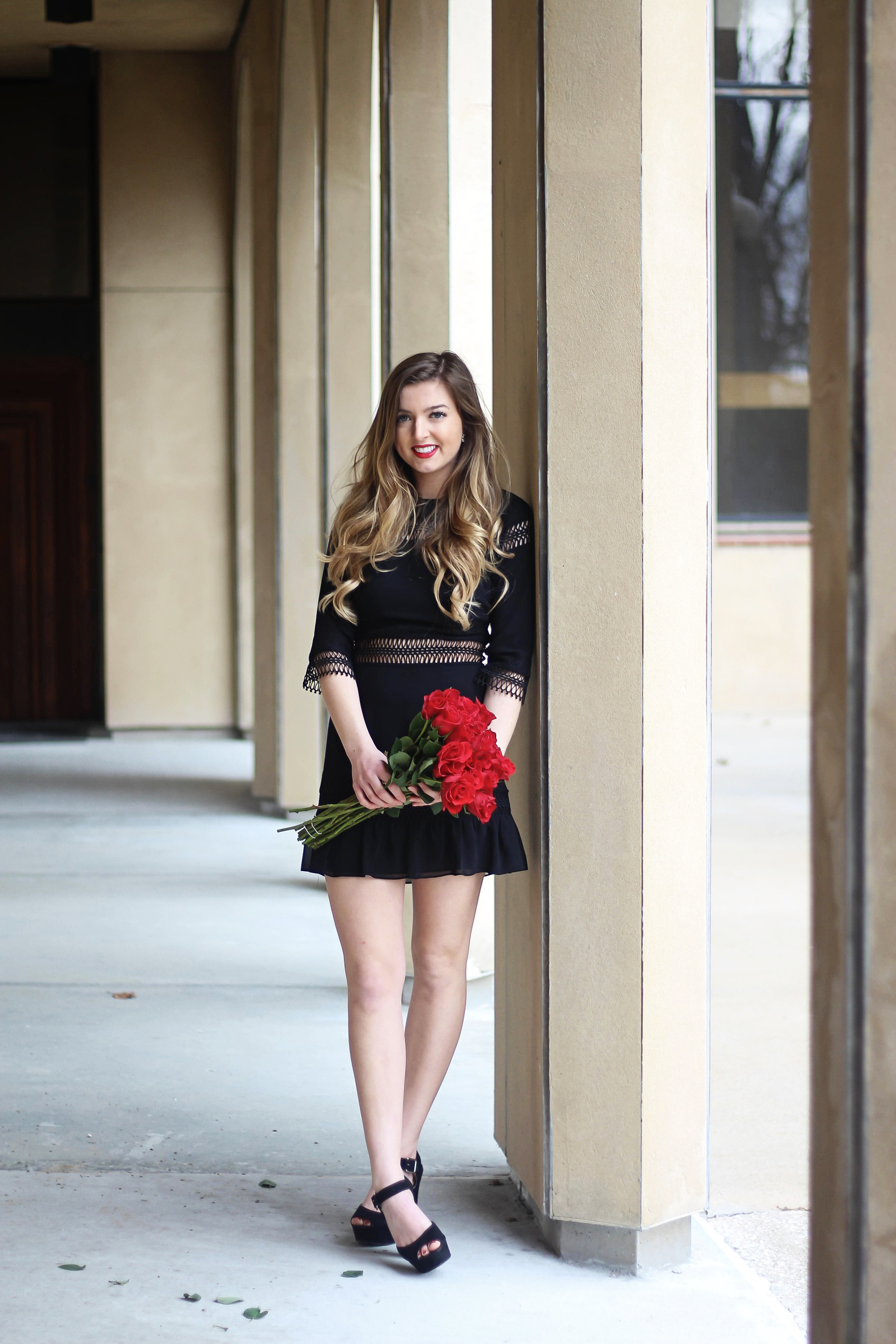 I love Valentine's Day for a number of reasons, I loved making mailboxes for cards in elementary school, I loved sitting in there living room with my parents and opening a little bag full of heart shaped goodies and chocolate, I love that there is a holiday all about love, and I love now that I am in relationship that I can celebrate it every year with Philip. Most importantly, it's an excuse to buy a cute new outfit!
Okay so maybe that isn't the "most important" part haha! However, I had so much fun choosing a few outfits to show y'all for Valentine's Day ideas! This dress is probably my favorite of them all. I am such a sucker for a little black dress so I knew I needed this dress when I came across it! I love the lace details around the waist and on the sleeves. Plus, of course, the ruffles at the bottom make it that much better!
I decided this outfit didn't need too many accessories (if you haven't noticed by now I'm not a huge accessory girly anyways). I paired it with some pretty cluster earrings and my favorite chunky heels! I also threw on some red lipstick to match my roses!
My mom and I went to Hyvee on our way to take photos and picked up 2 bouquets of red roses. I forgot how much stores jack up the prices of roses around this time of year 🙁 It makes me sad because I love having fresh flowers around my apartment and white roses are some of my favorites to buy. I let my mom keep the roses when we were done and went back to Lawrence to buy some for myself anyways.
Since we are getting close to Valentine's Day I am going to link some more outfit ideas below so you can get shopping early if you are on top of things!
Valentine's Day Outfit Ideas
xoxo,
Lauren Emily Lindmark
Copyright © 2016 dailydoseofcharm.com