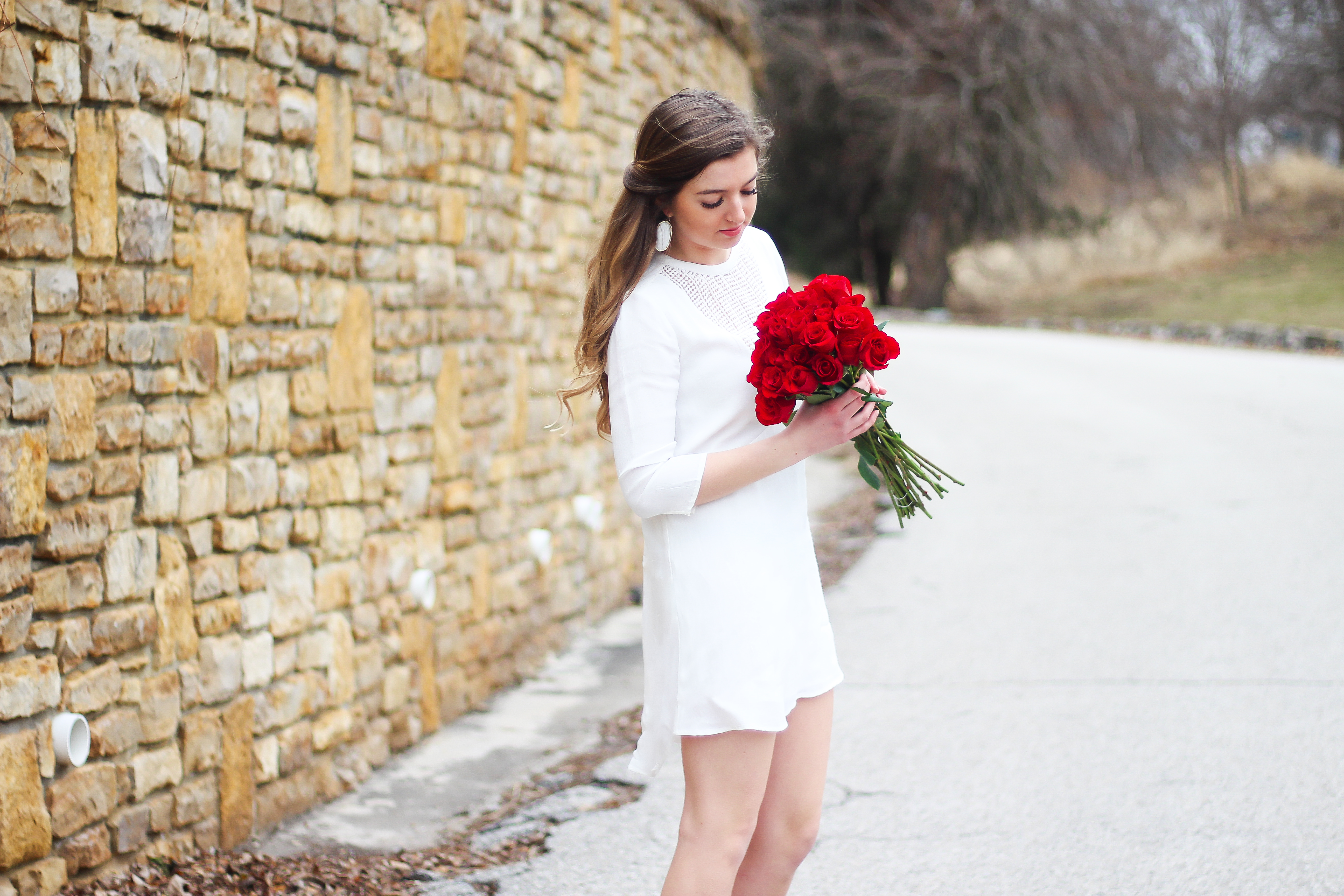 A Dress Perfect for a Love Story | Valentine's Day OOTD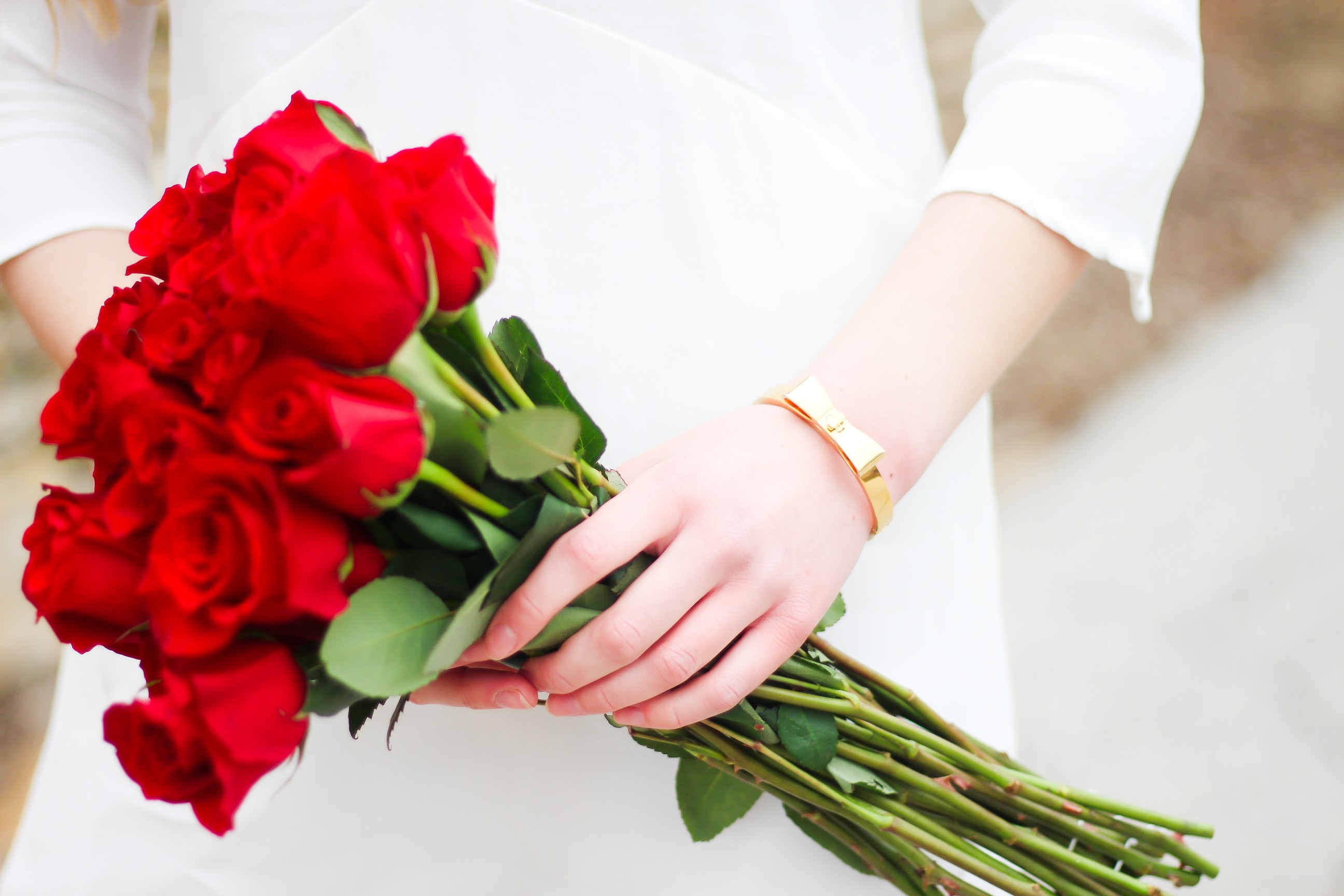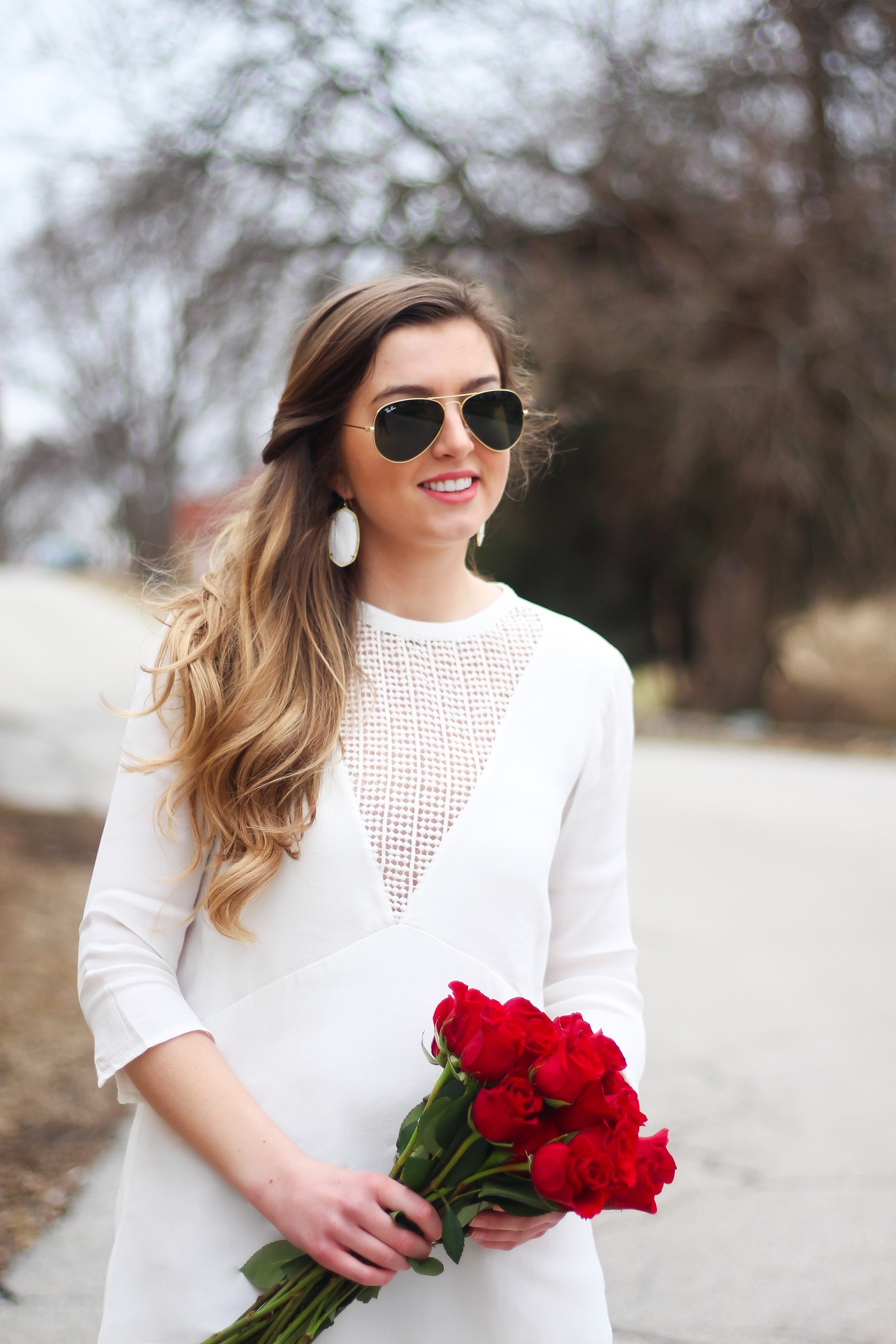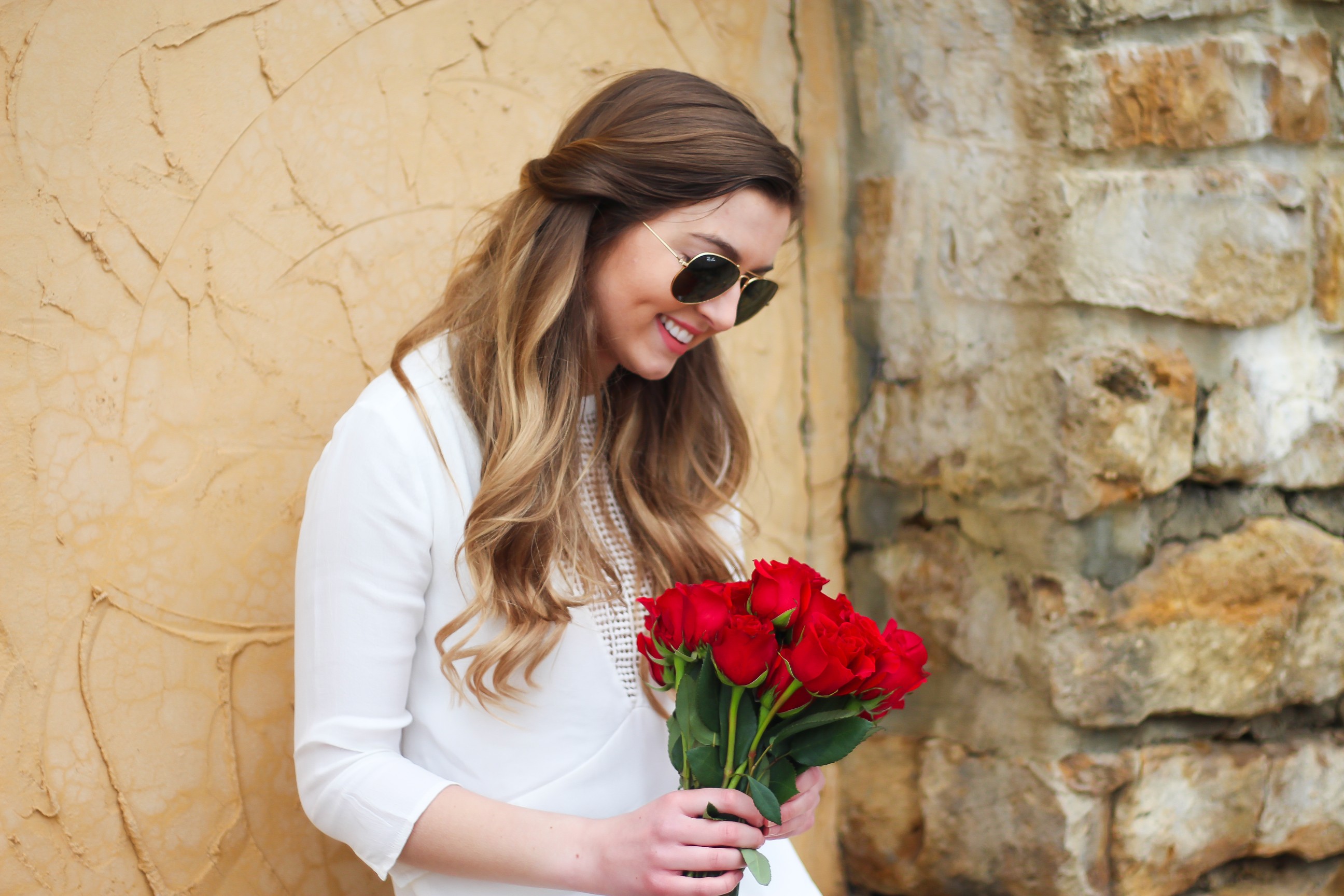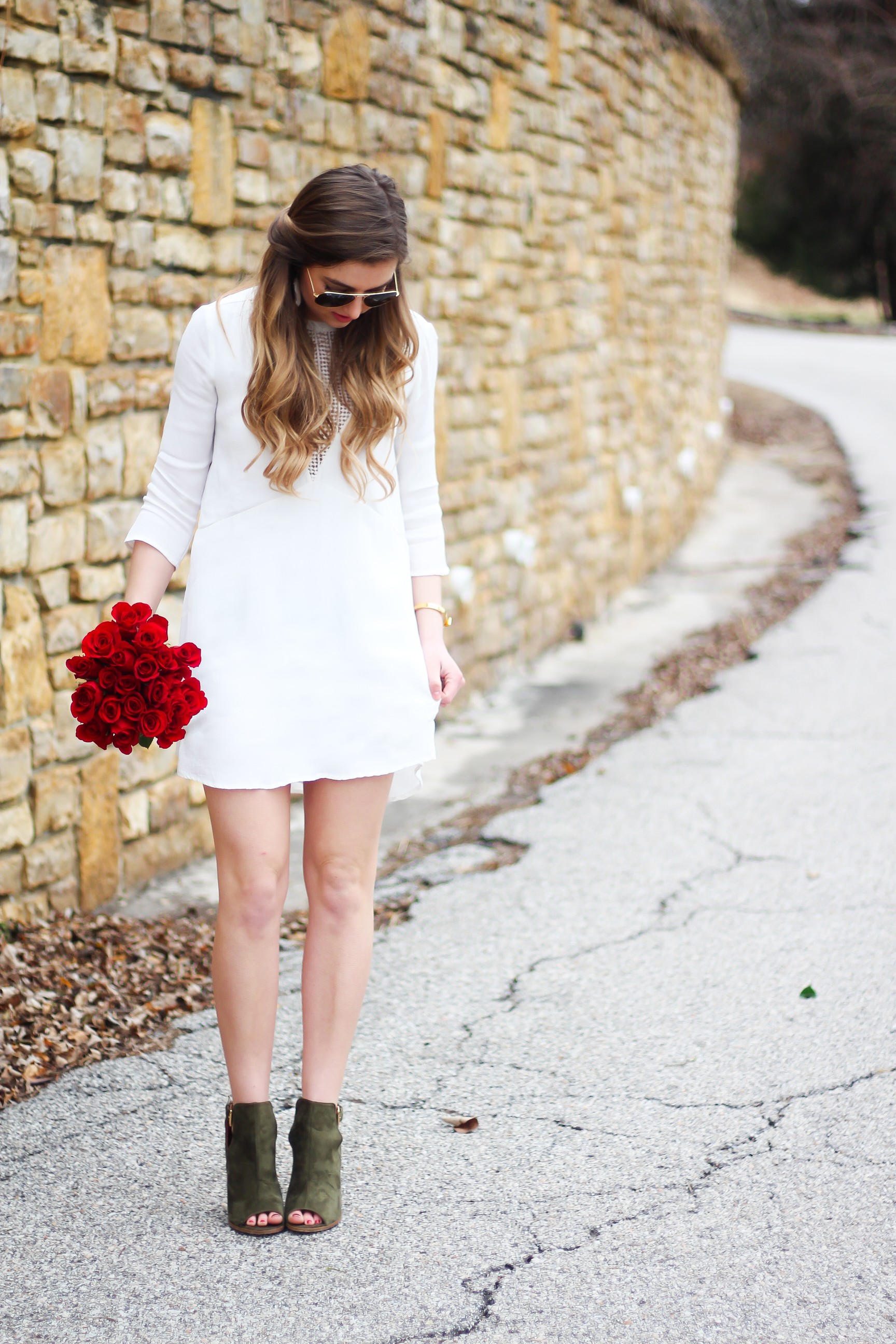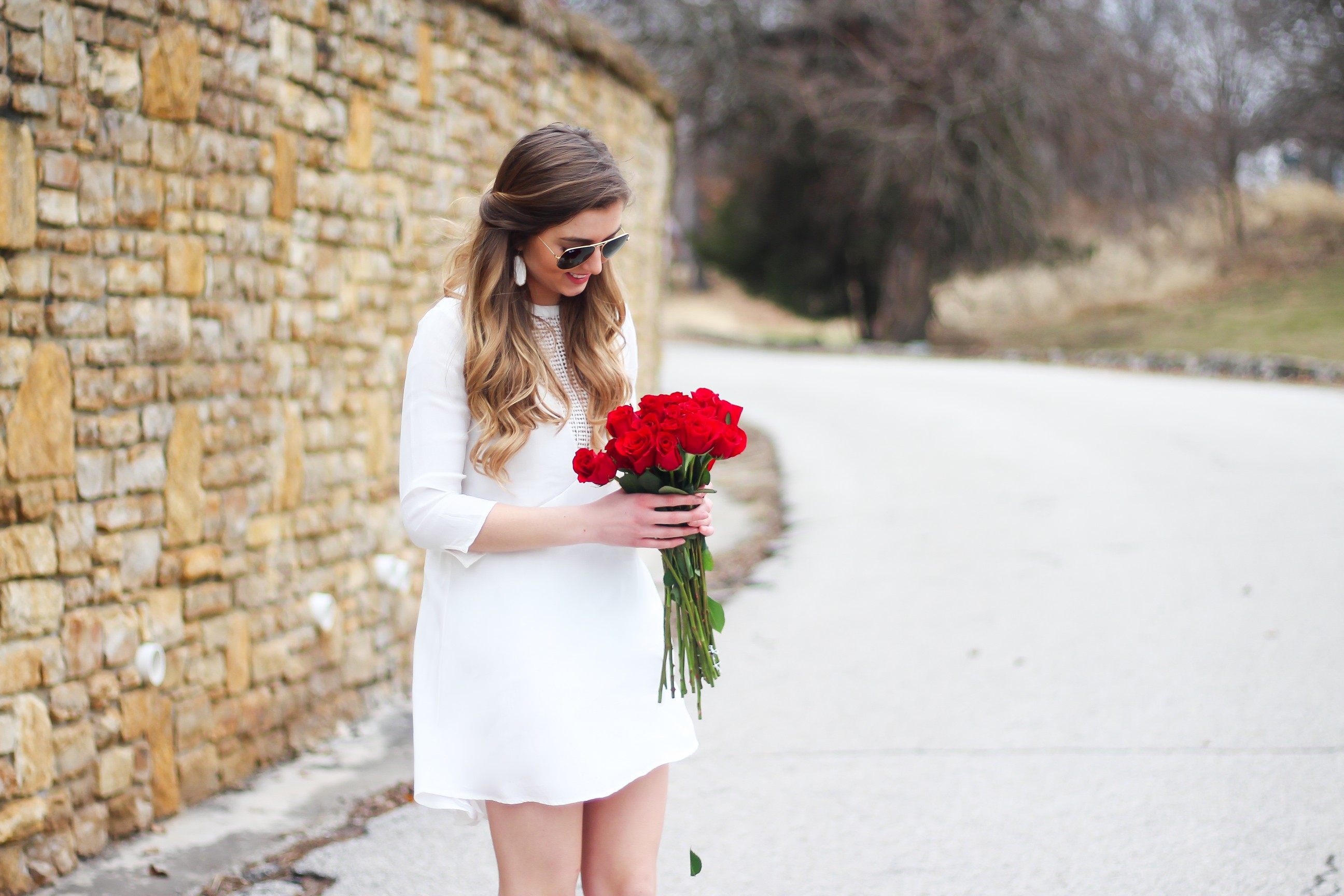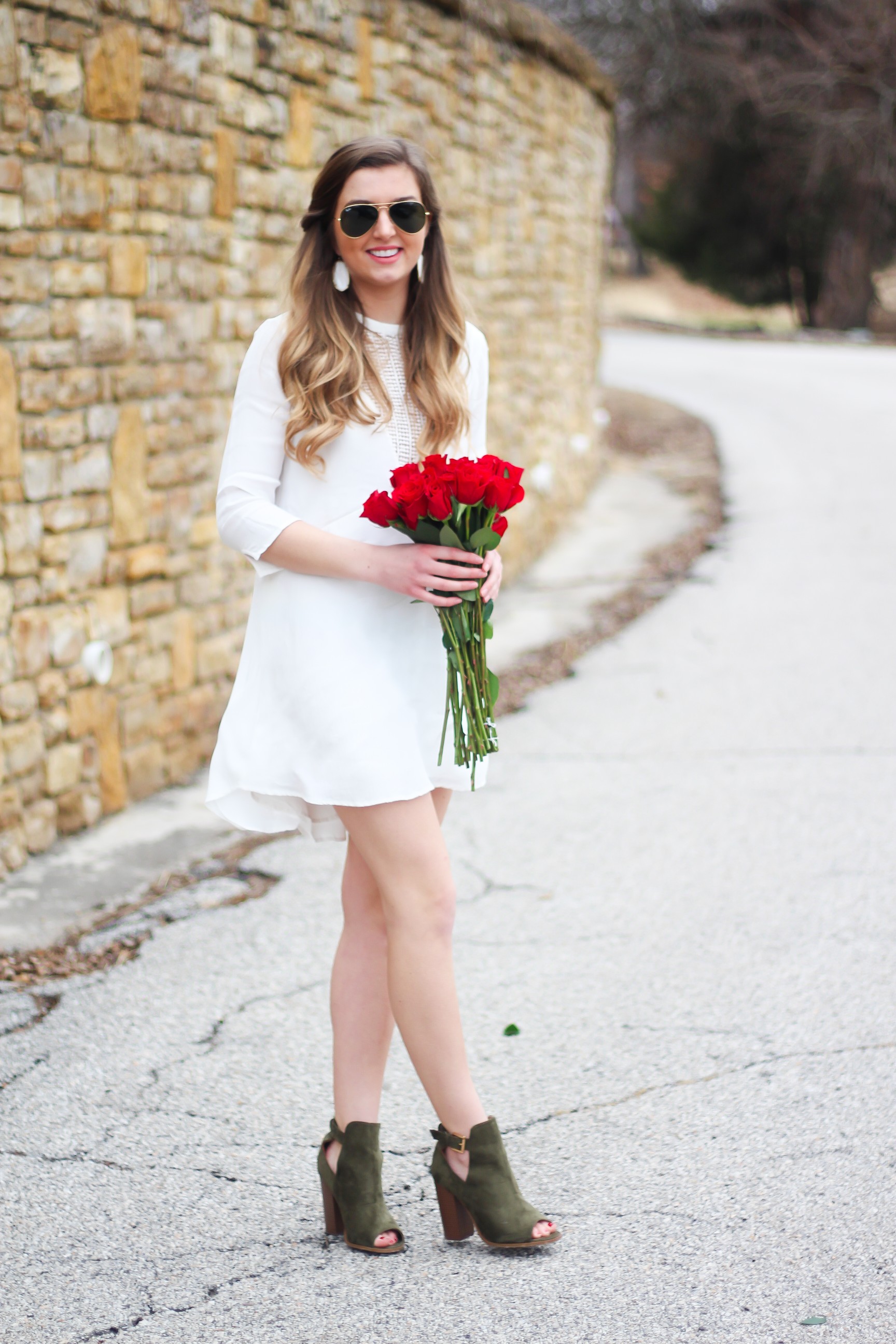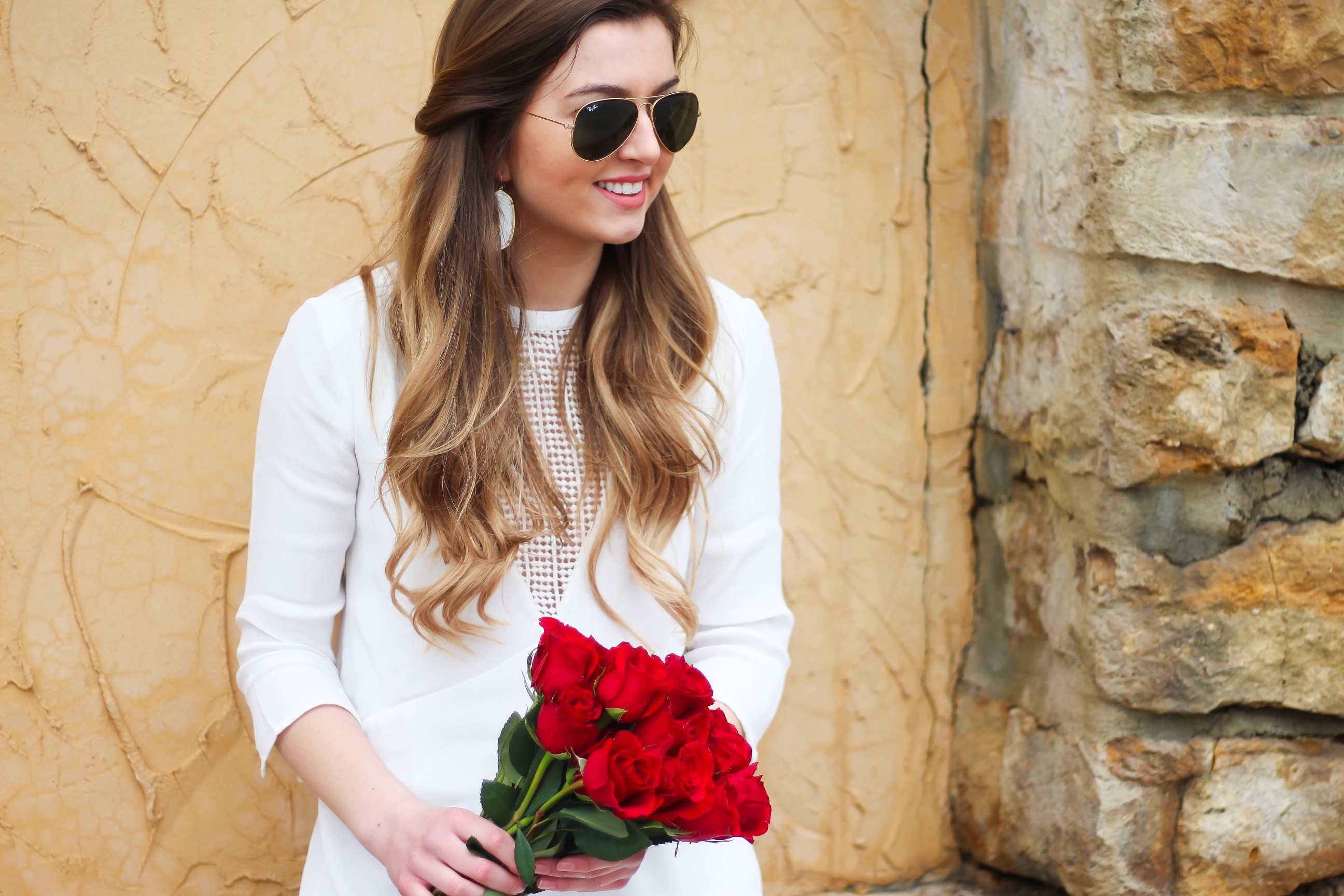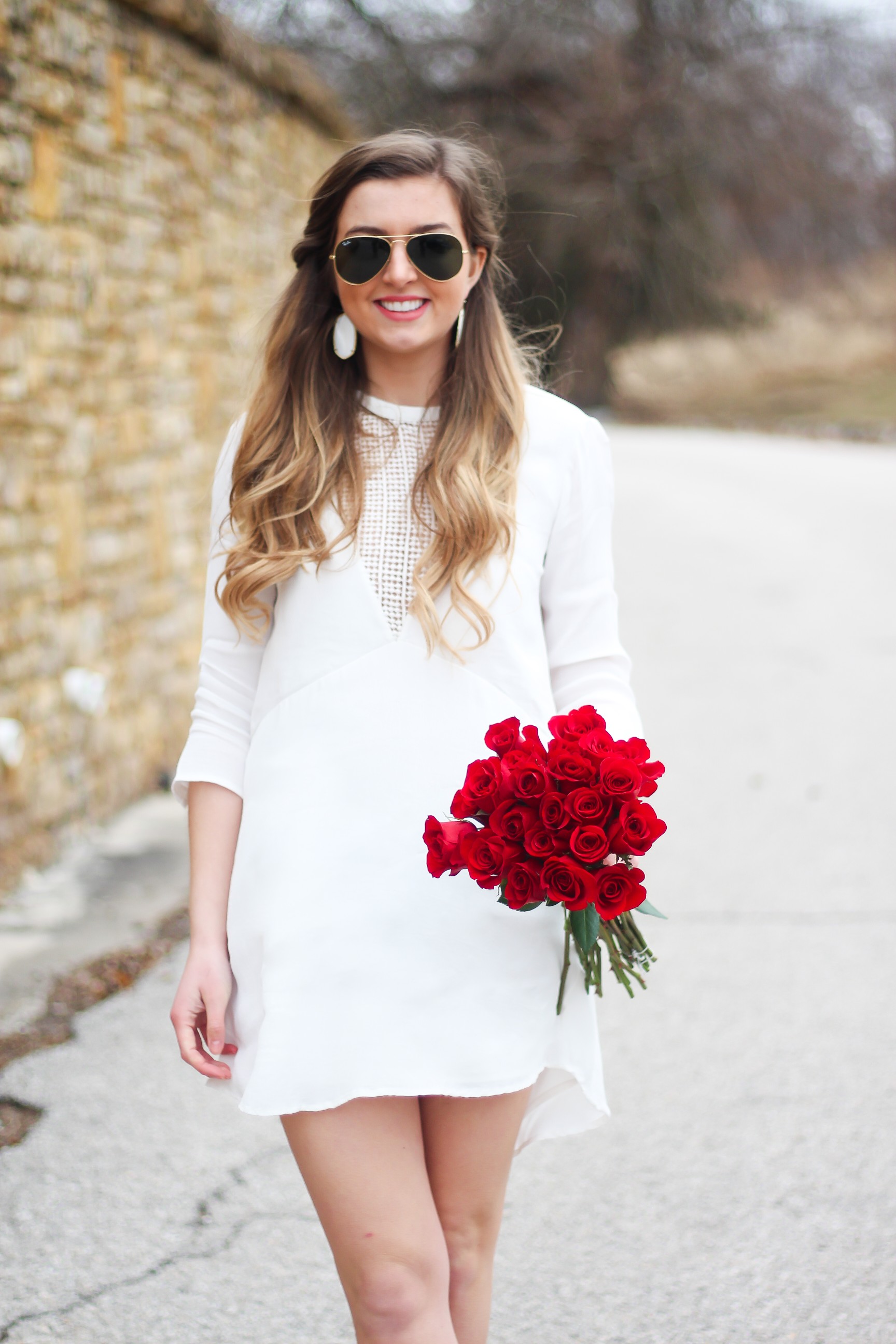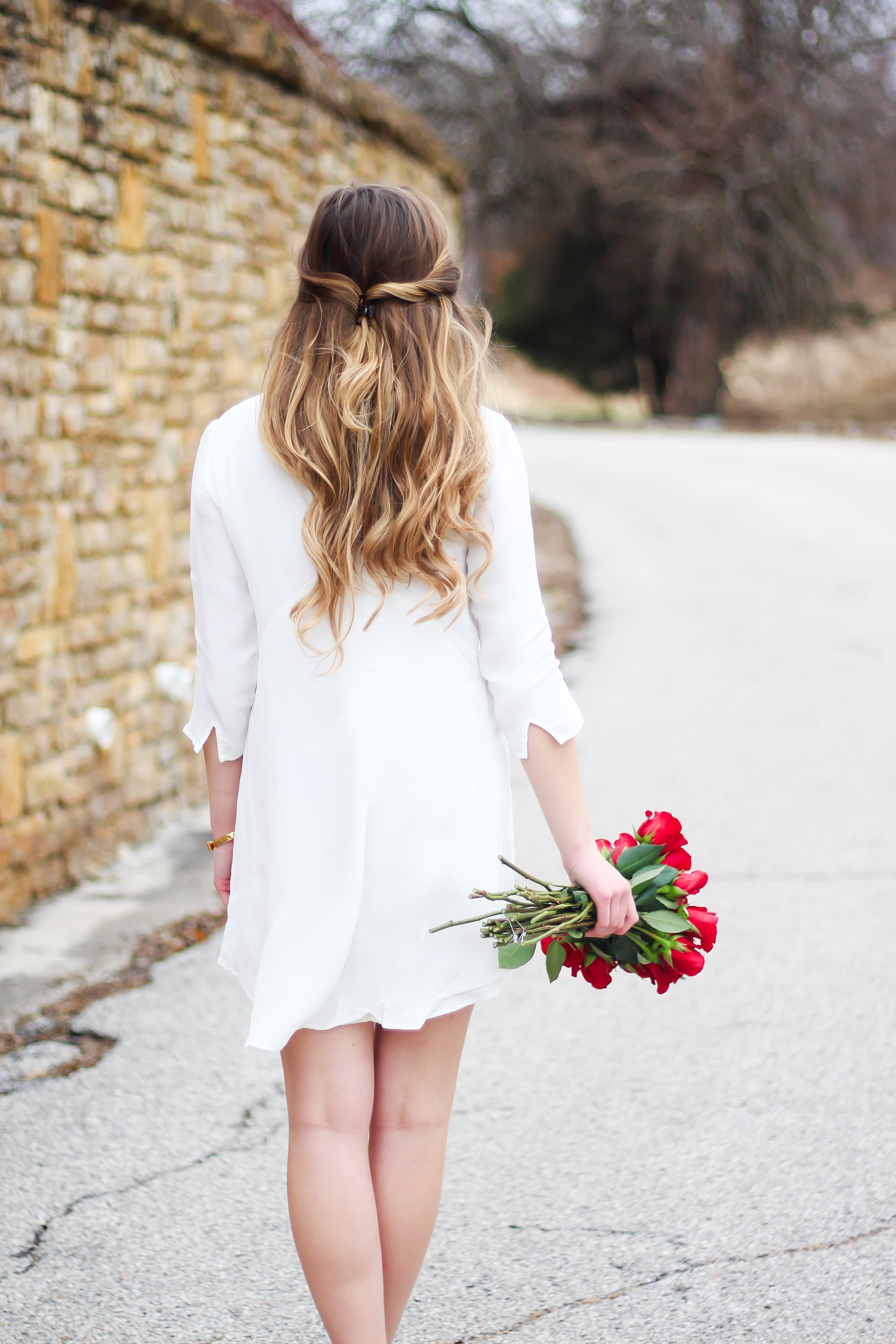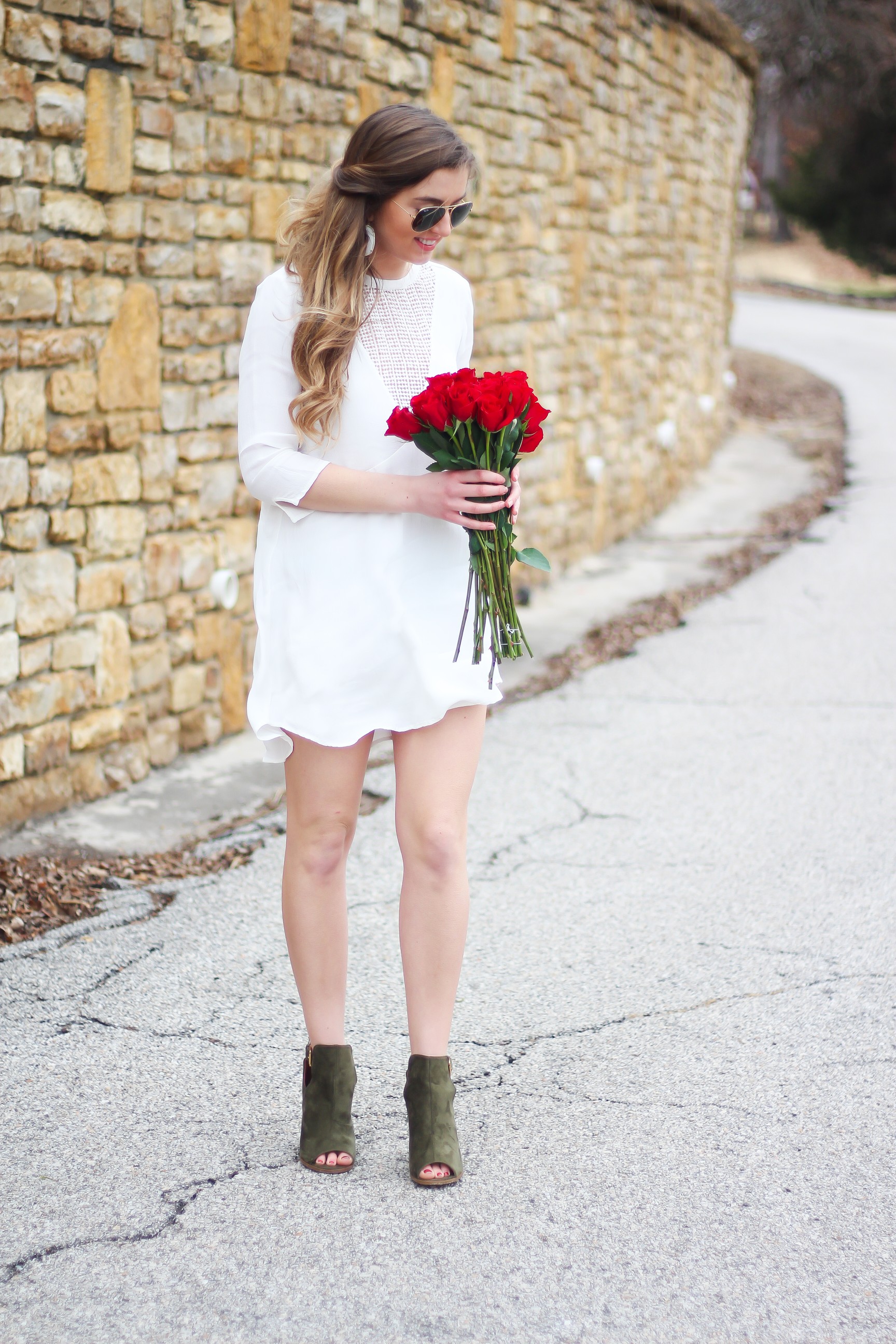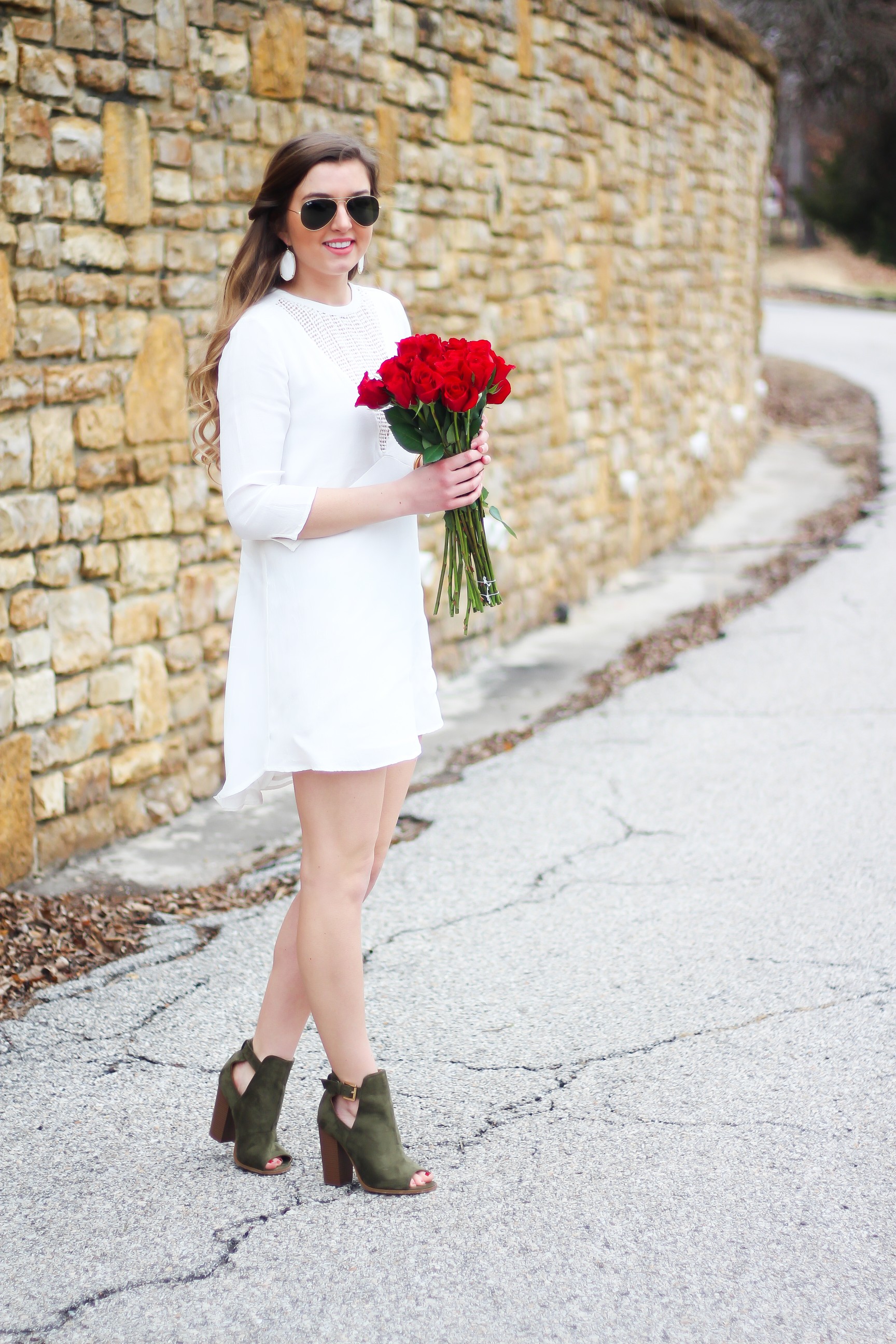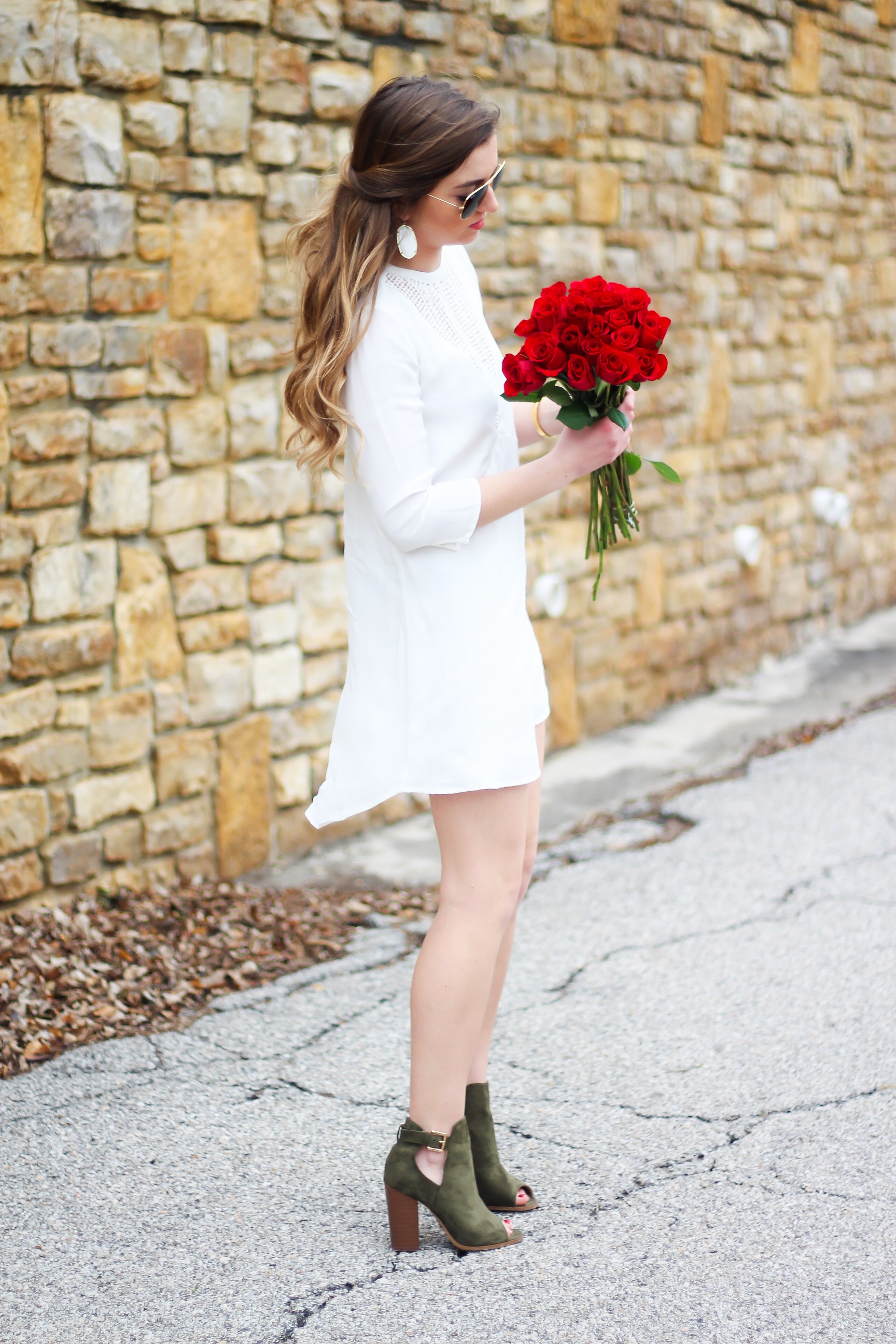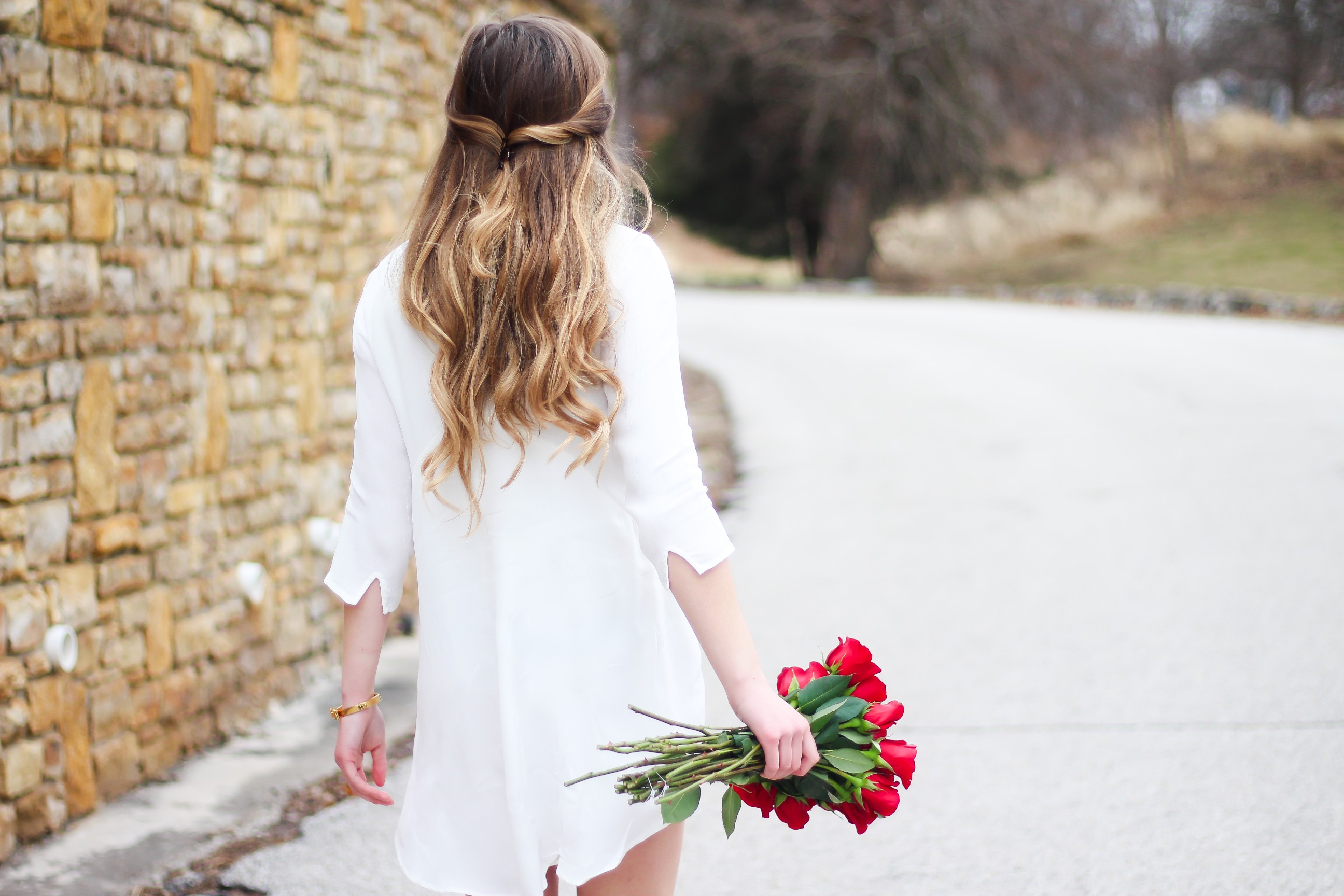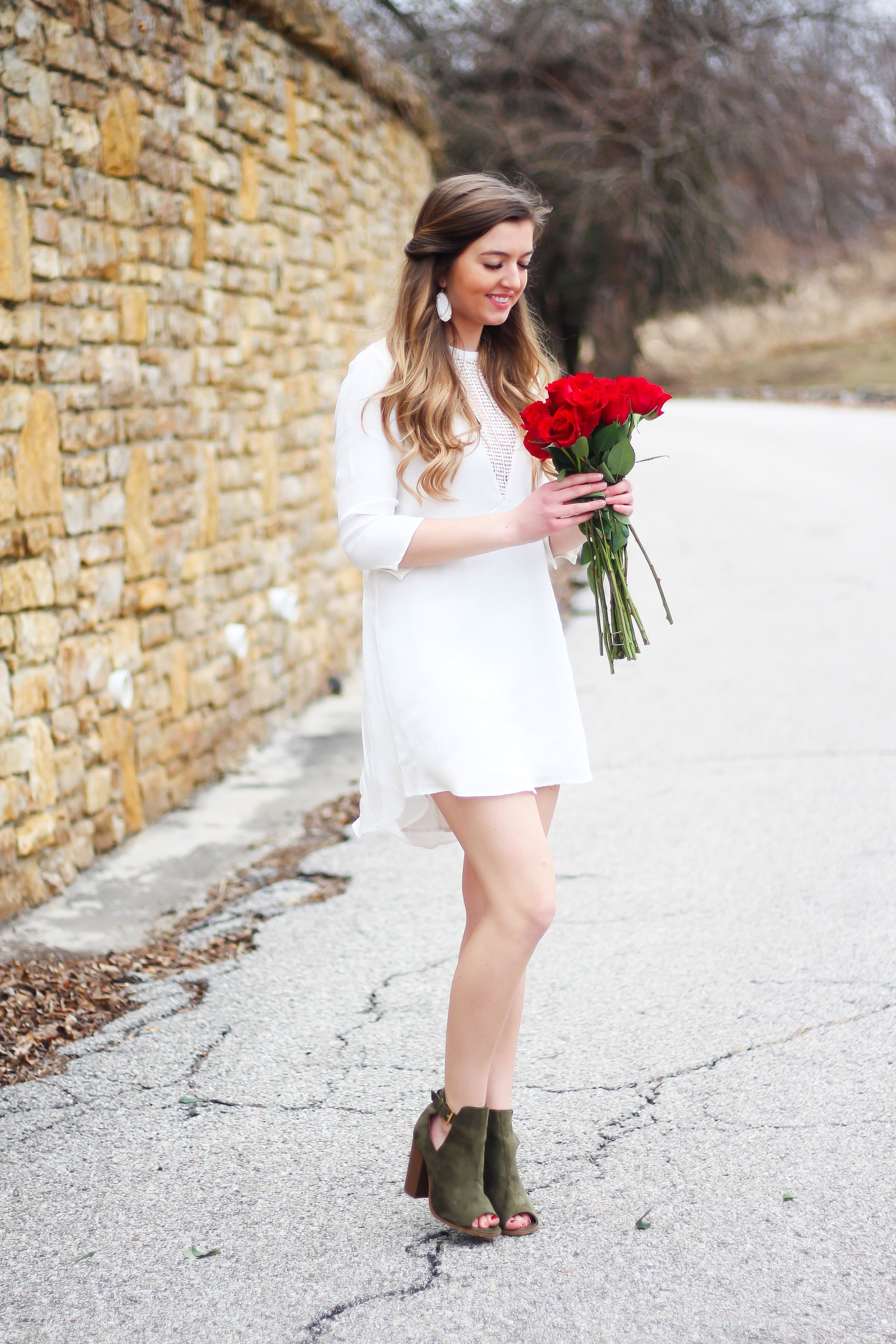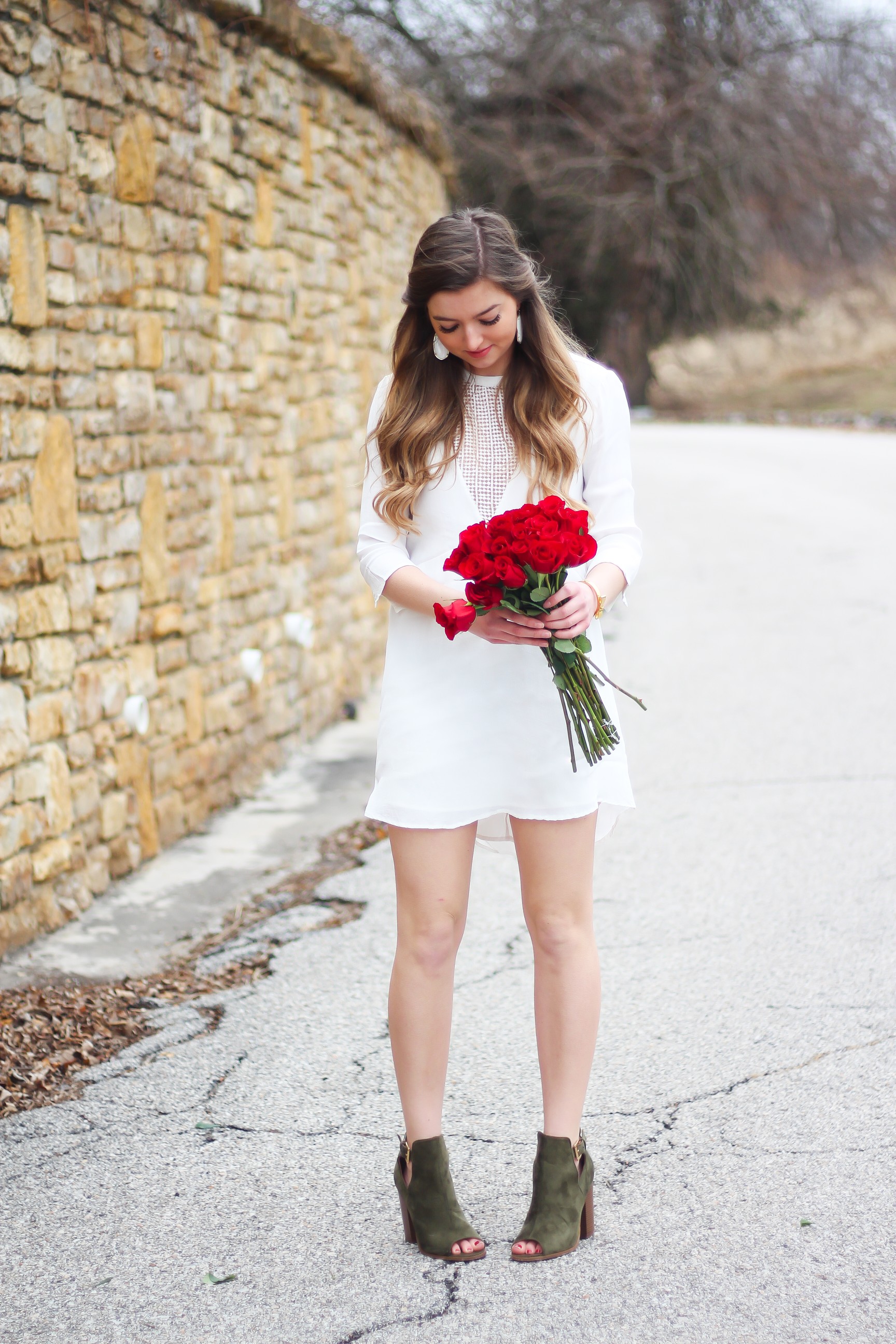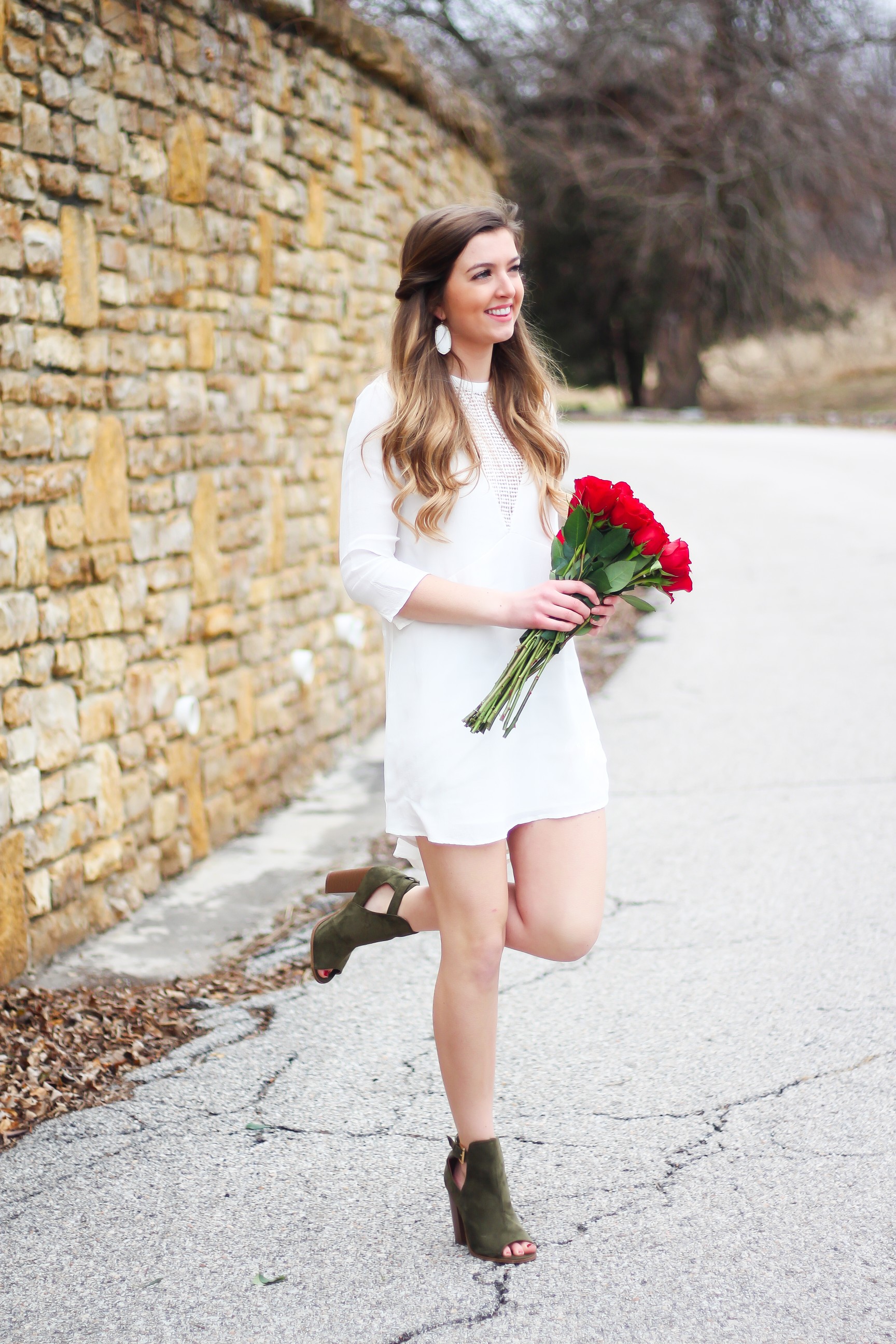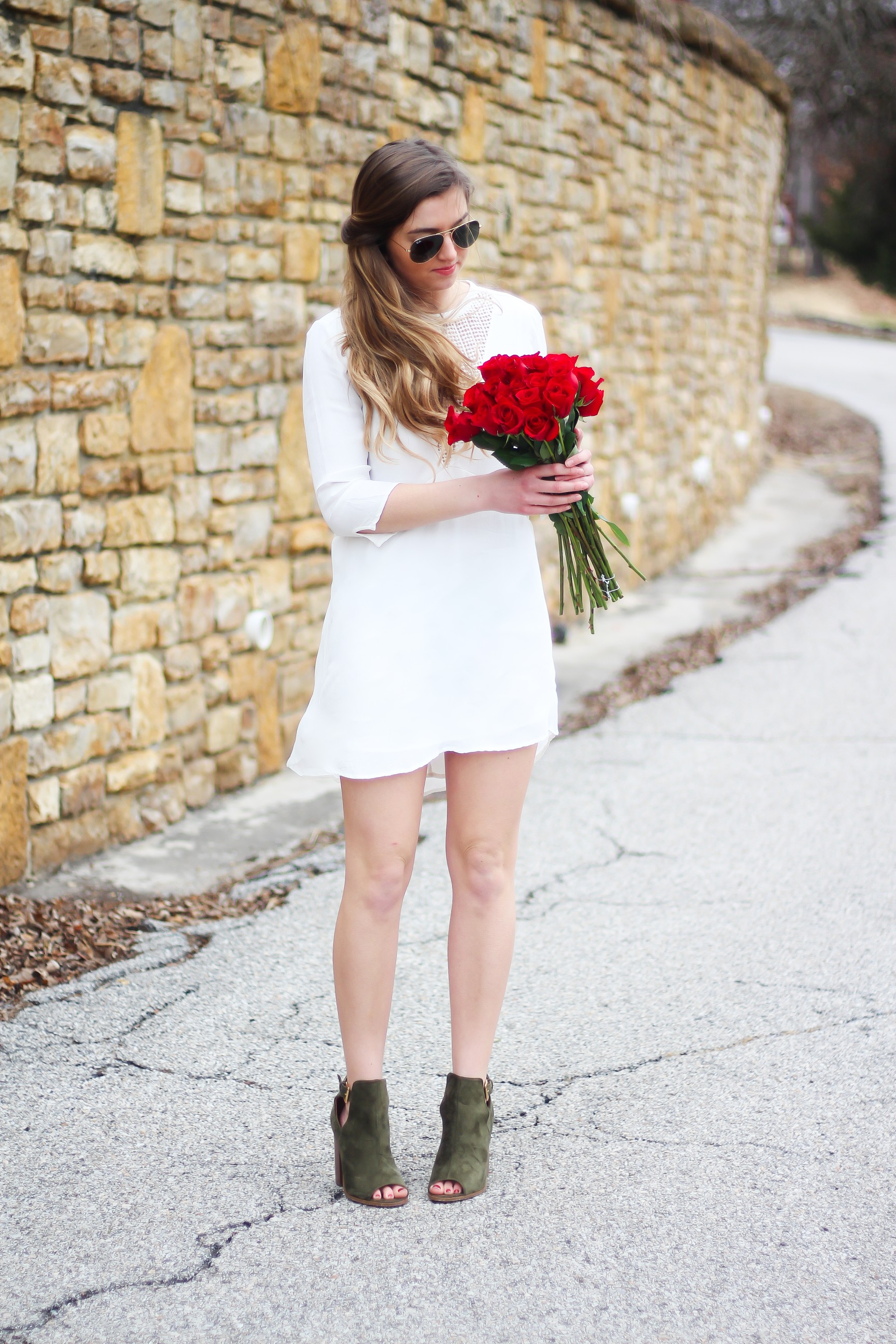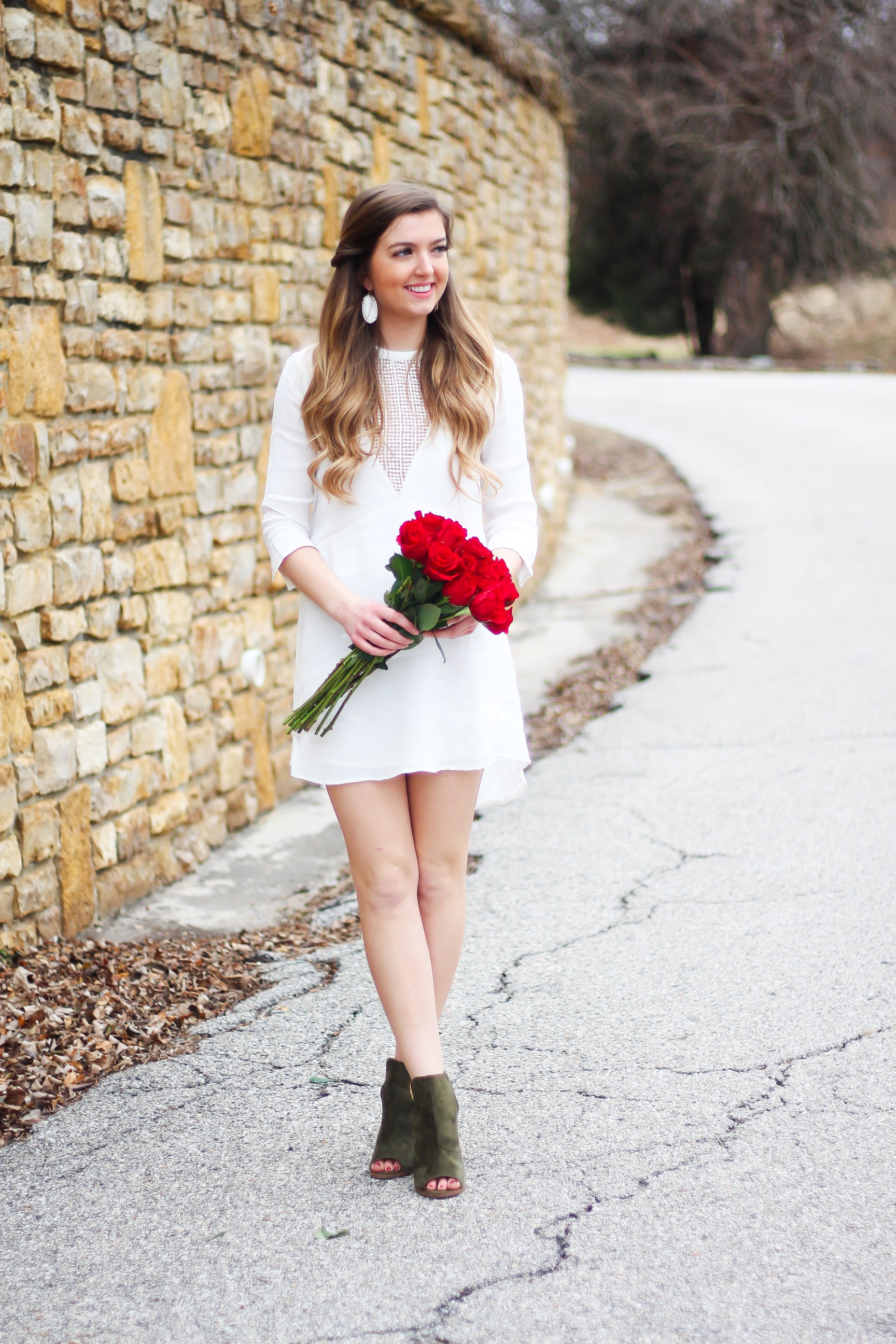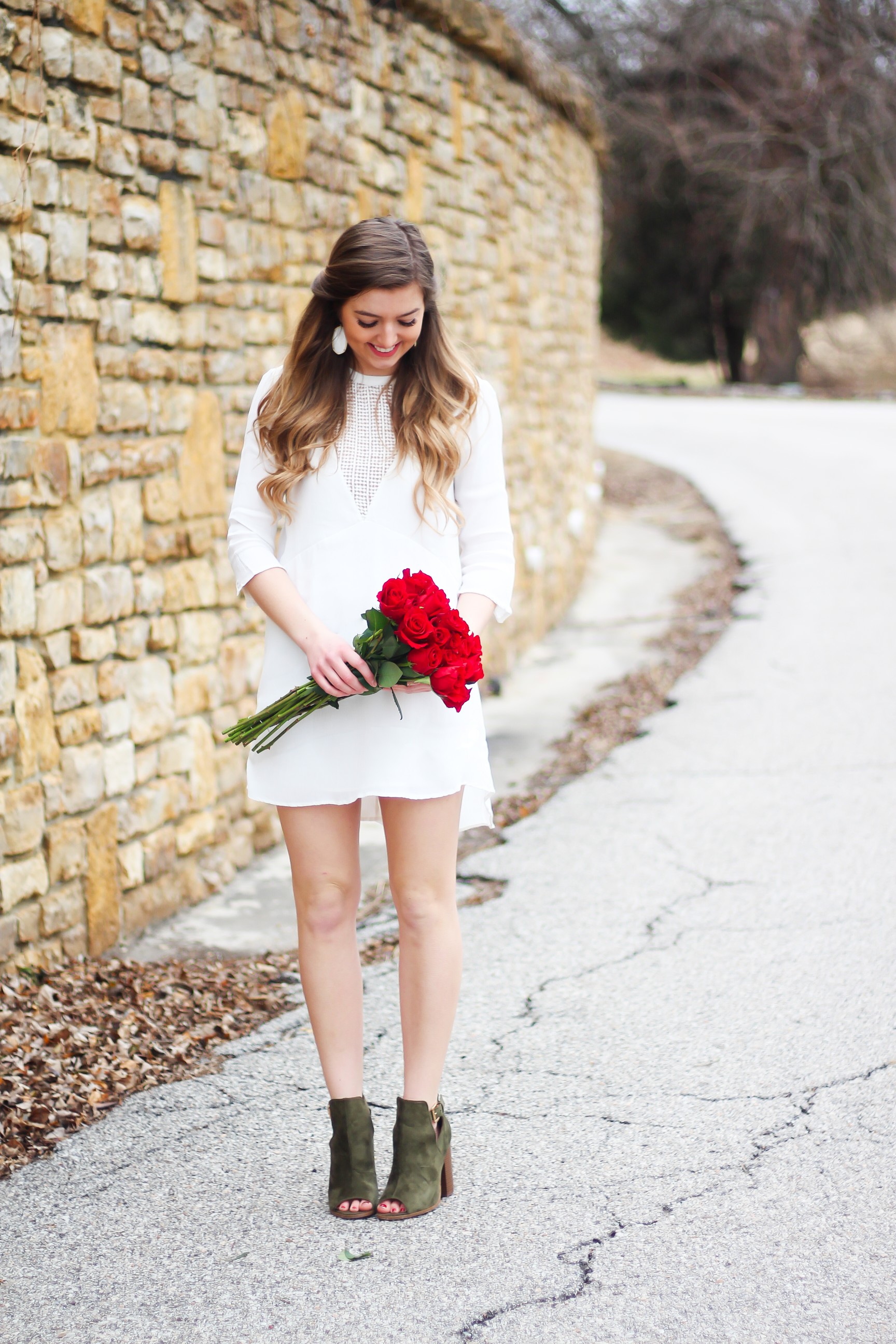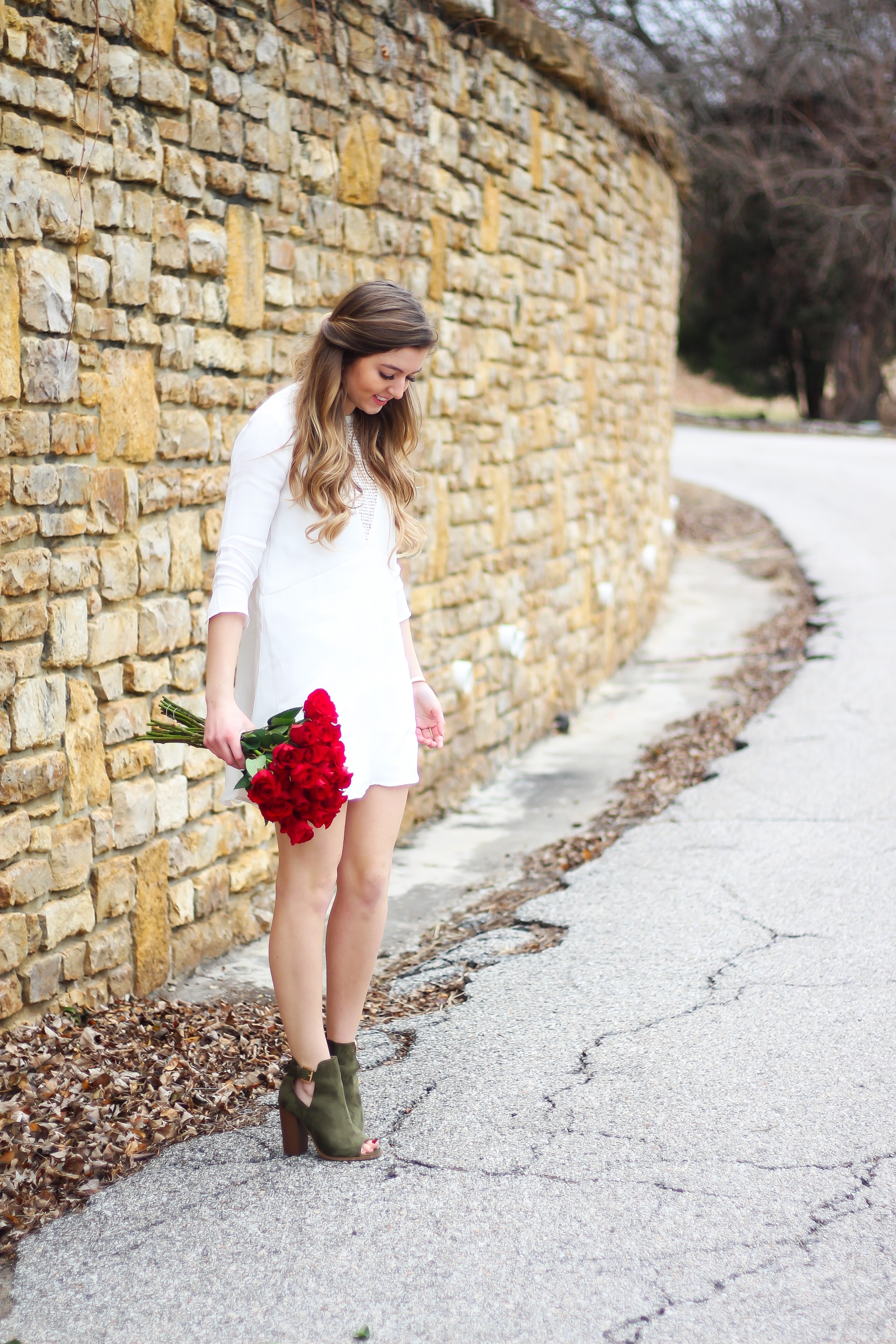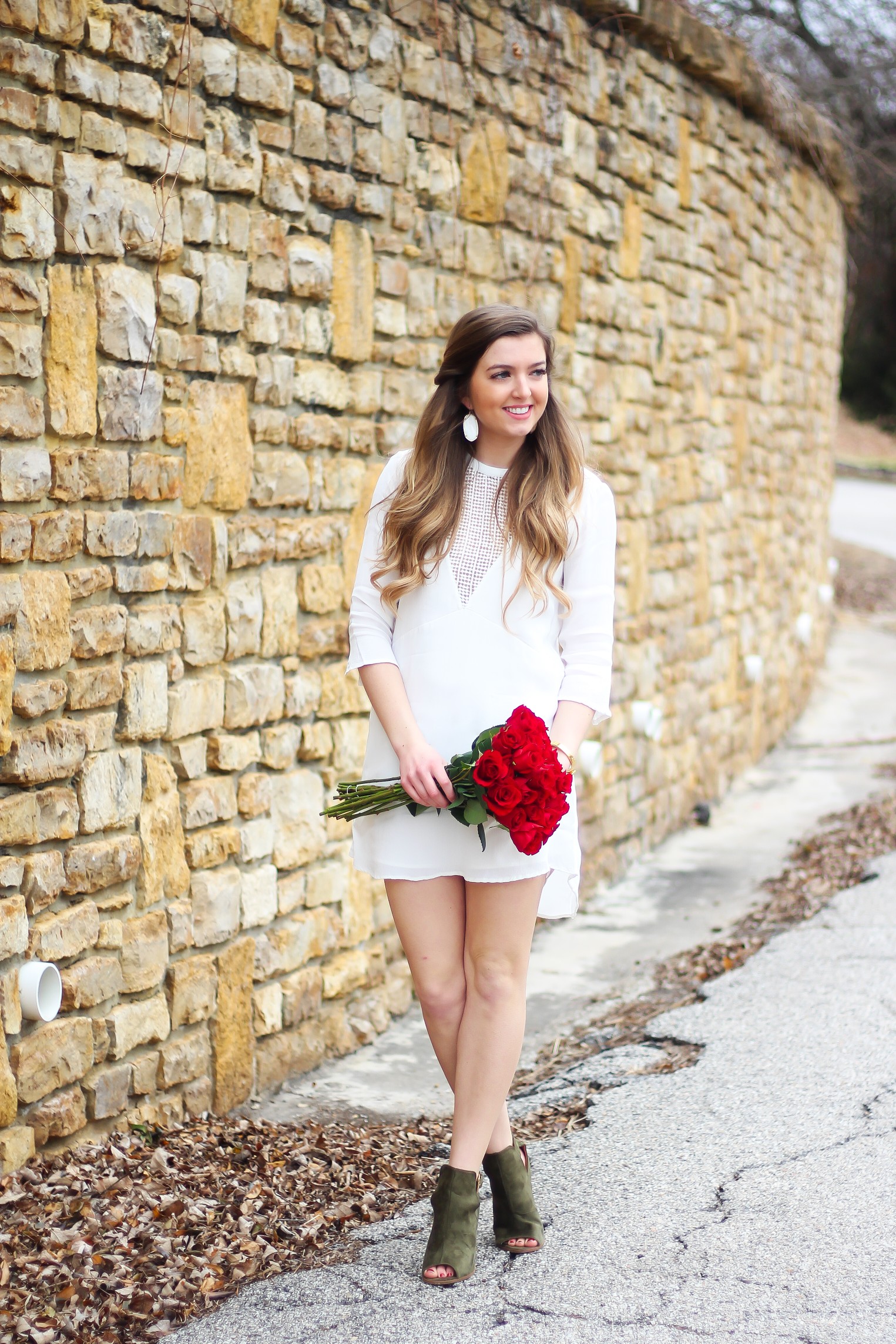 I swear the way to my hear is a bouquet of fresh flowers! Seriously, even just one flower makes my day! Whenever I go to the grocery store it's dangerous to walk by all the fresh flowers and greenery. I recently added a ton of plants to my apartment to liven it up and I can't wait to post an apartment tour vid! Speaking of videos, I am currently uploading a hair extension Q&A that will be up later this week! I am overly obsessed with hair so I'm excited to post more about it!
Now let's talk dresses, specifically this gorgeous number! As always I spotted this dress and HAD to have it! I love the deep-v plunge and how it adds a little bit of spice while still being classy. It also comes in black which is also so cute! Side note about this dress, I steamed it before I took blog photos and put it on when it will still damp so it was SO wrinkly when I got out of the car – fail haha! These were a pain in the butt to edit to say the least. Still so worth it though!
I paired the dress with my favorite Kendra earrings and booties from Pairing (that I totally didn't mean for the roses to match but that's just how I roll). You can also kinda tell how long my eyelashes are in these photos! I got extensions again and I couldn't be happier to have 24/7 flawless lashes again! I never did a post or a video last year when I had them so let me know if you want a little Q&A! Okay, now I'm going to go eat some of the leftover homemade pizza my boyfriend and I made (I made mine with pesto, prosciutto, and parmesan*insert heart-eye emoji*). Thanks for stopping by!
xoxo,
Lauren Emily Lindmark
Copyright © 2016 dailydoseofcharm.com