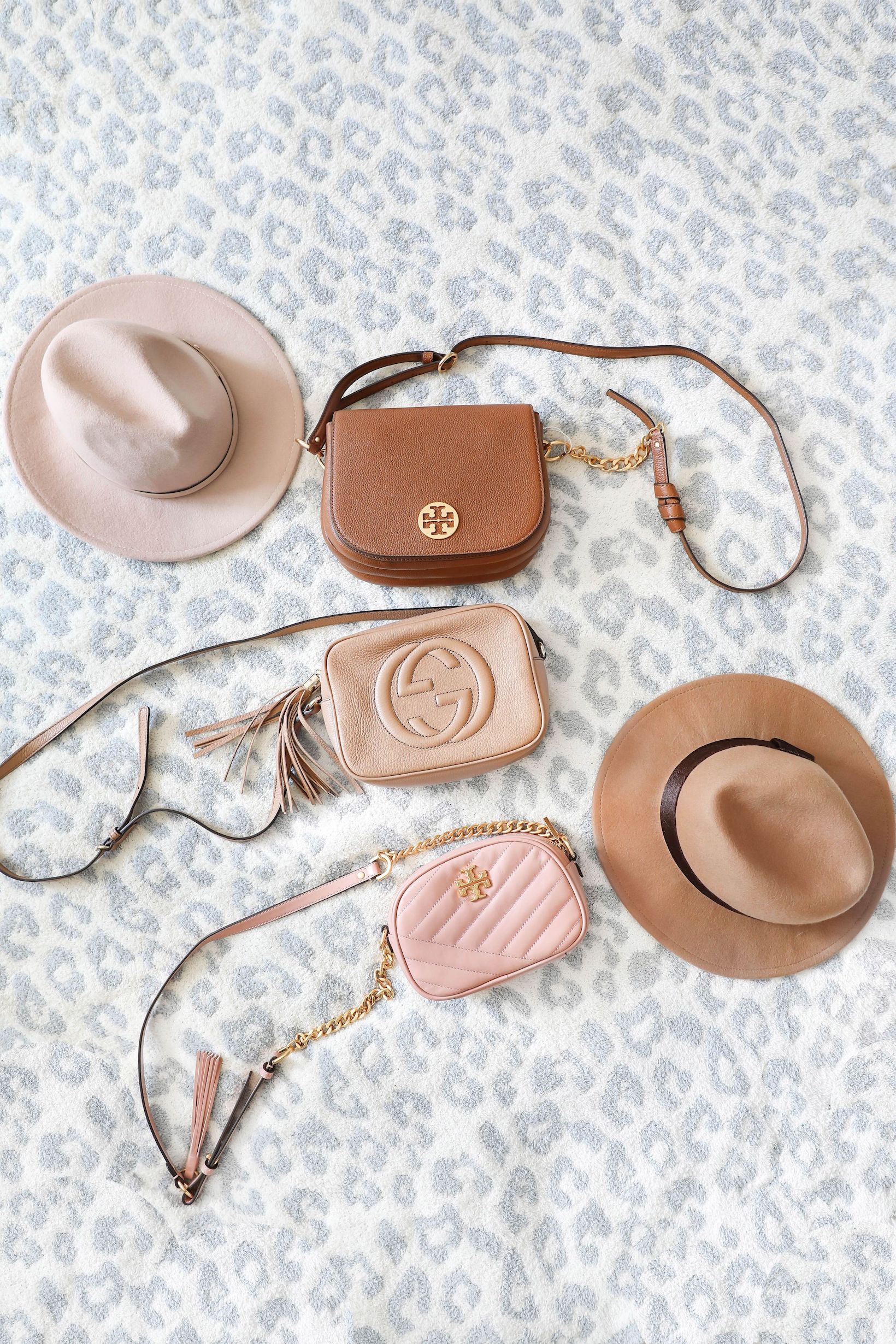 Fall Purse Roundup | Crossbody Bags, Totes, Shoulder Bags, Backpacks + More
Happy Thursday friends! Yesterday I had you guys vote whether you wanted to see a Nordstrom Sale Dupe post or bag roundup. The results pretty much stayed at 50/50 all day so I decided I would put this one up this week and the dupe post up next week! So today I am sharing a ton of cute fall bags that will be perfect for pairing with fall outfits or bringing back to school! I am going to try to keep all these purses under $100, however, the bags in the photo above are all a bit pricer! I will link those at the bottom of this post!
The biggest trends I am noticing for this year are small backpacks, saddle bags, and colors! I seriously want all of these bags haha! Just a reminder though, a lot of the bags shown are smaller than what they appear. So make sure to measure before you purchase! Especially if you are buying for a back to school bag! Also click on the items to see more colors!
In other super random news, I have been doing Whole 30 for about two weeks now and the worst part is how much TIME it takes to make meals! I am seriously starving right now, but I'm too busy to go cook so I am putting it off. Probably not healthy haha! Do you guys want to see a post about on my favorite Whole 30 meals when I am done? If so comment below!
*click the items below to shop*
shop this post

xoxo,
Lauren Emily Lindmark
Copyright © 2019 dailydoseofcharm.com