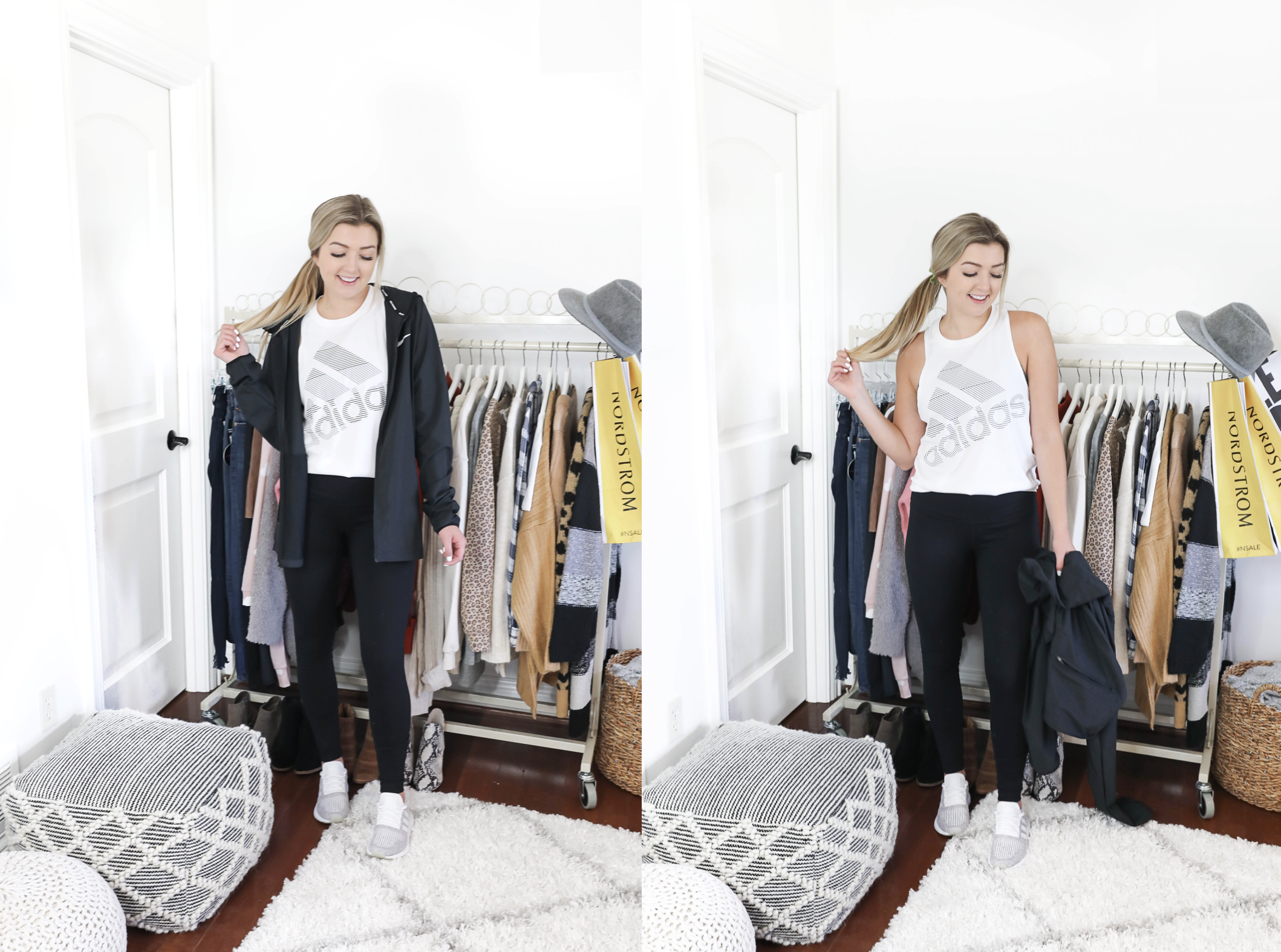 My Boyfriend Picks Out my Clothes VIDEO | NSALE Athleisure Roundup
Hey everyone! First of all, I want to point out my new blogpost schedule! At the beginning of the year I announced I was going from five posts a week to three to focus more on my boutique and creating daily content for my Instagram. Through that transition I started putting way more work into my blogposts. I no longer just posted an outfit and a quick 100 word summary – I have expanded to longer posts such as hauls, videos, beauty, and more! Most everyone is responding really well to this content, however, it is not saving me any time – because they are much more intricate posts.
So because of that, and leading up to my boutique launch this fall, I have decided to cut my blogposts down to one every Tuesday and Thursday. I am still posting day-to-day stuff on my Instagram and Instagram stories – but I want to be able to put my all into the blogposts I create! Hopefully soon I can go back to 3+ a week, but for now I hope you guys are okay with this change! I do have some fun stuff coming – like a hair post and Amazon haul – so stay tuned!
Anyways, let's get into this post! I have been meaning to put this video up for weeks! My boyfriend, Cameron, and I went to Nordstrom during the Early Access Sale and we filmed a fun video of him shopping for me! Every time I sat down to edit I had to stop though because I just looked so gross and tired in the whole video… I was running on very little sleep from the Nordstrom Sale (staying up until 2 a.m. most nights and waking up before 7:00 a.m.) so my face looked pudgy and my under eyes are horrific. I definitely wasn't taking care of myself and it made me feel less confinement having to watch the video. I finally said eff it though and am deciding to post it! Other than my puffy face, this video makes me really happy because Cam was in it (sorry for all of our giggles in the video)! I hope you guys enjoy it too!
Link to the video here – all items shown in the video linked in the description bar on YouTube!
In the video he picks out two outfits and I try them on at the end, so make sure to watch it all! I wanted to also round up some of the other cute athleisure/athletic wear from the sale since I hadn't yet! You can shop those below!
links to what my boyfriend picked out

xoxo,
Lauren Emily Lindmark
Copyright © 2019 dailydoseofcharm.com