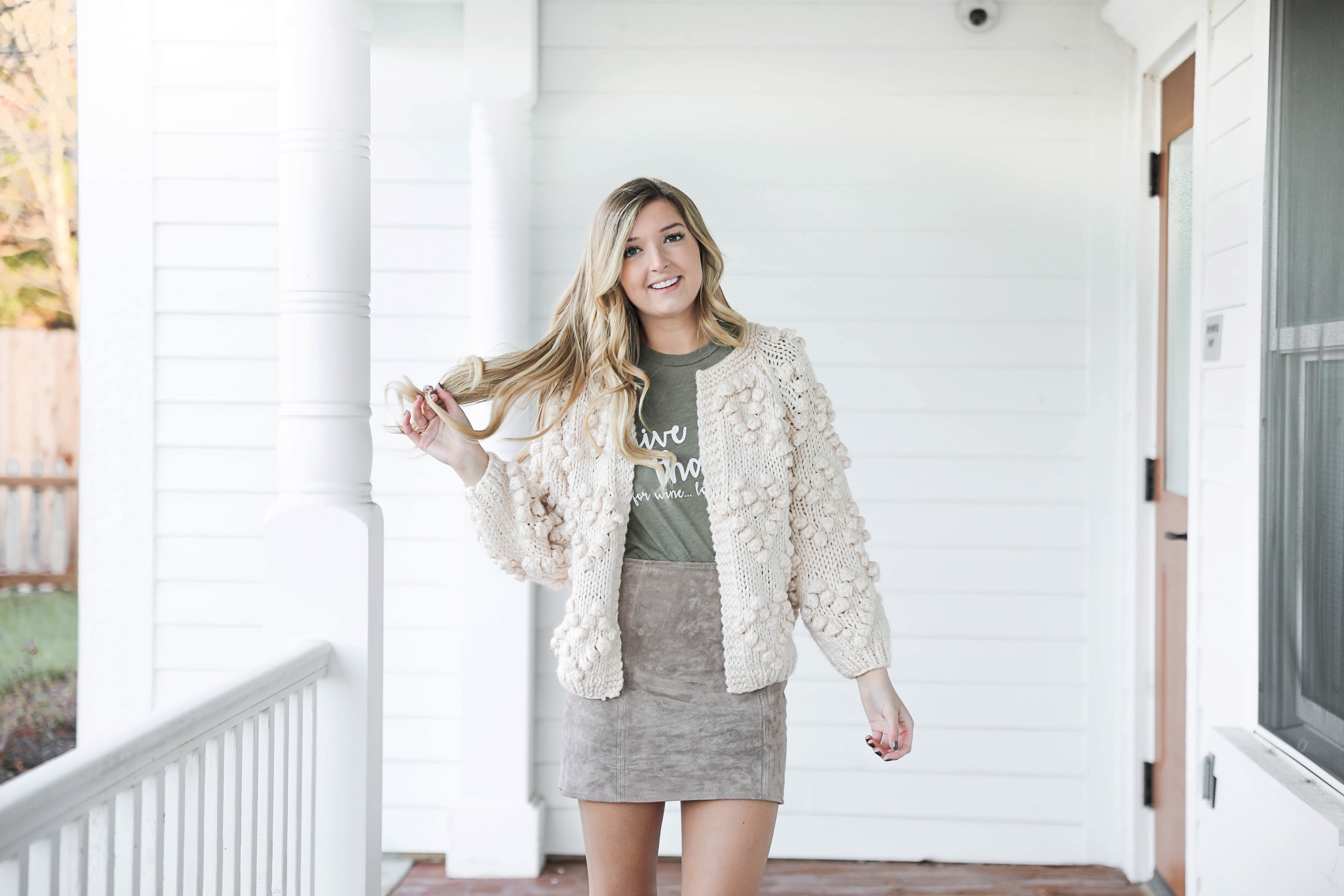 Feeling So Blessed | Thanksgiving 2018 OOTD
Happy Thanksgiving loves! This is always one of my favorite days of the year. A day to remind us to be thankful for our blessings, lots of family time, AND FOOD! What more could you ask for? This year I am feeling especially thankful. If you have been following me for awhile you would know 2017 was a tough year for me. It was hard to be happy and find the good in every day. This year I feel like a new person! I spend more time with my best friends and family, I am in a new, healthy relationship with a man I love, I am blogging more, and doing more of what I love! It's so easy now to find things to be happy about, I just feel so blessed!
I am going to keep this post short and sweet so I can spend time with my family. We are all at our lake house today. We are currently cooking way too much food (as always) and hanging out! Scroll down for outfit details!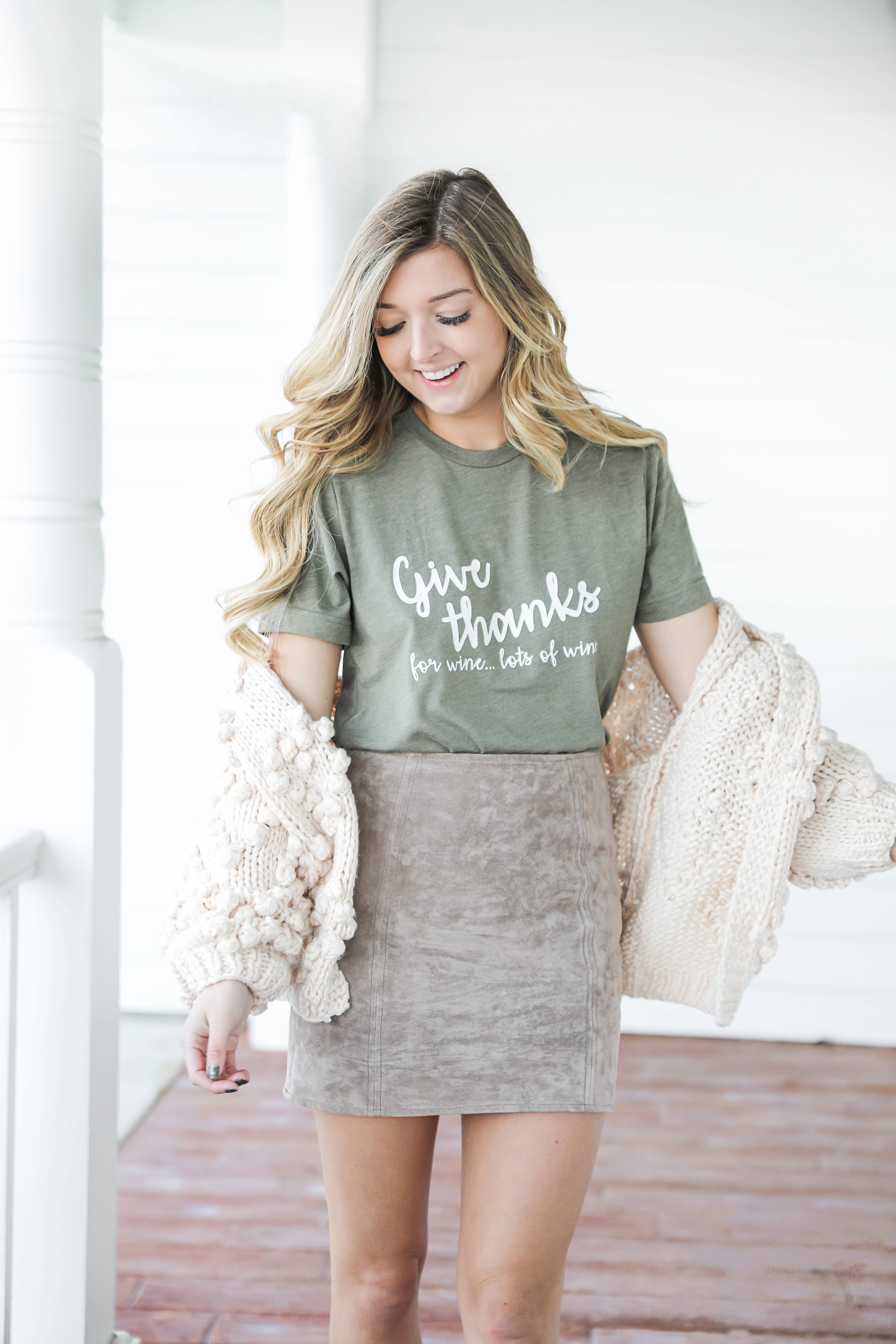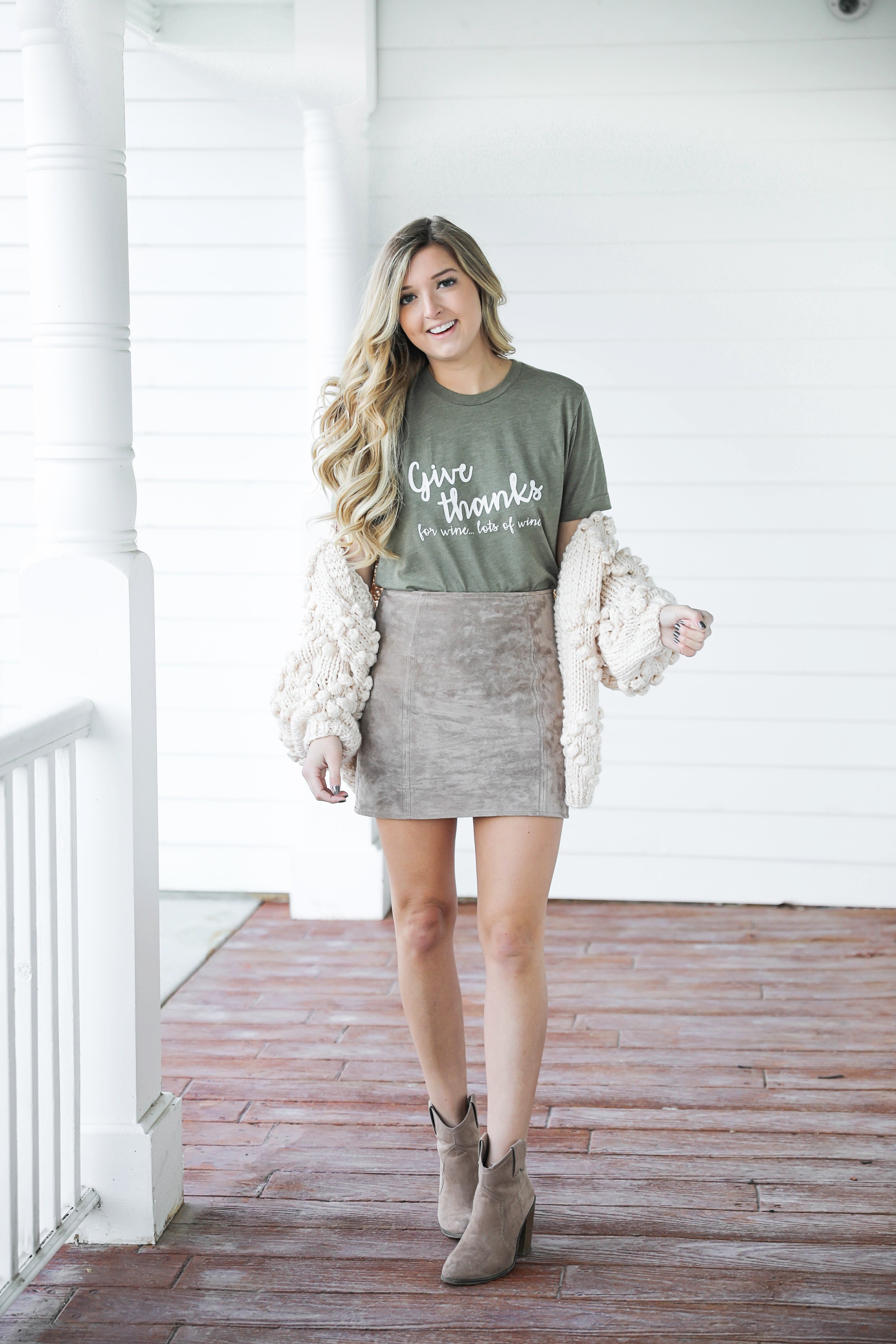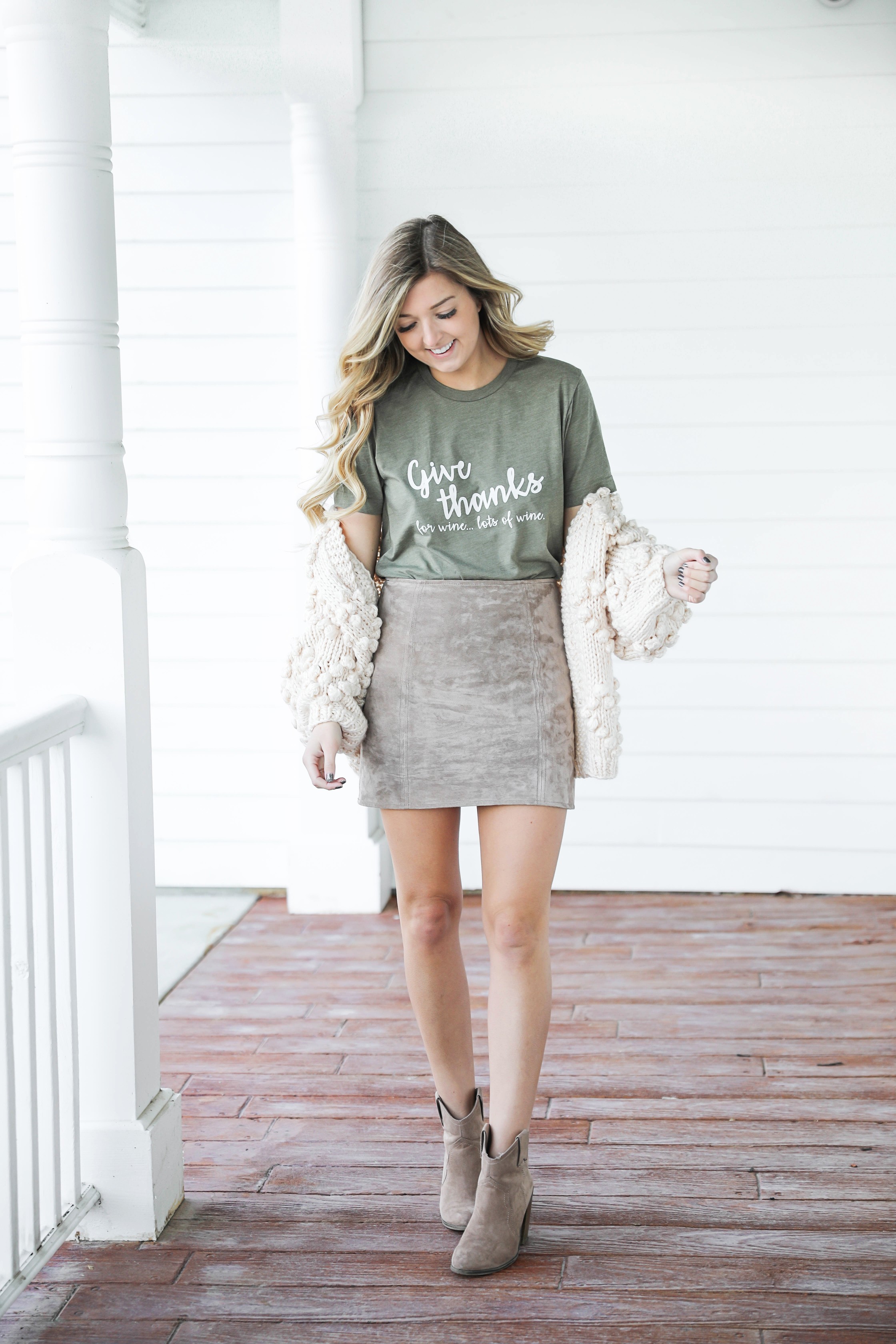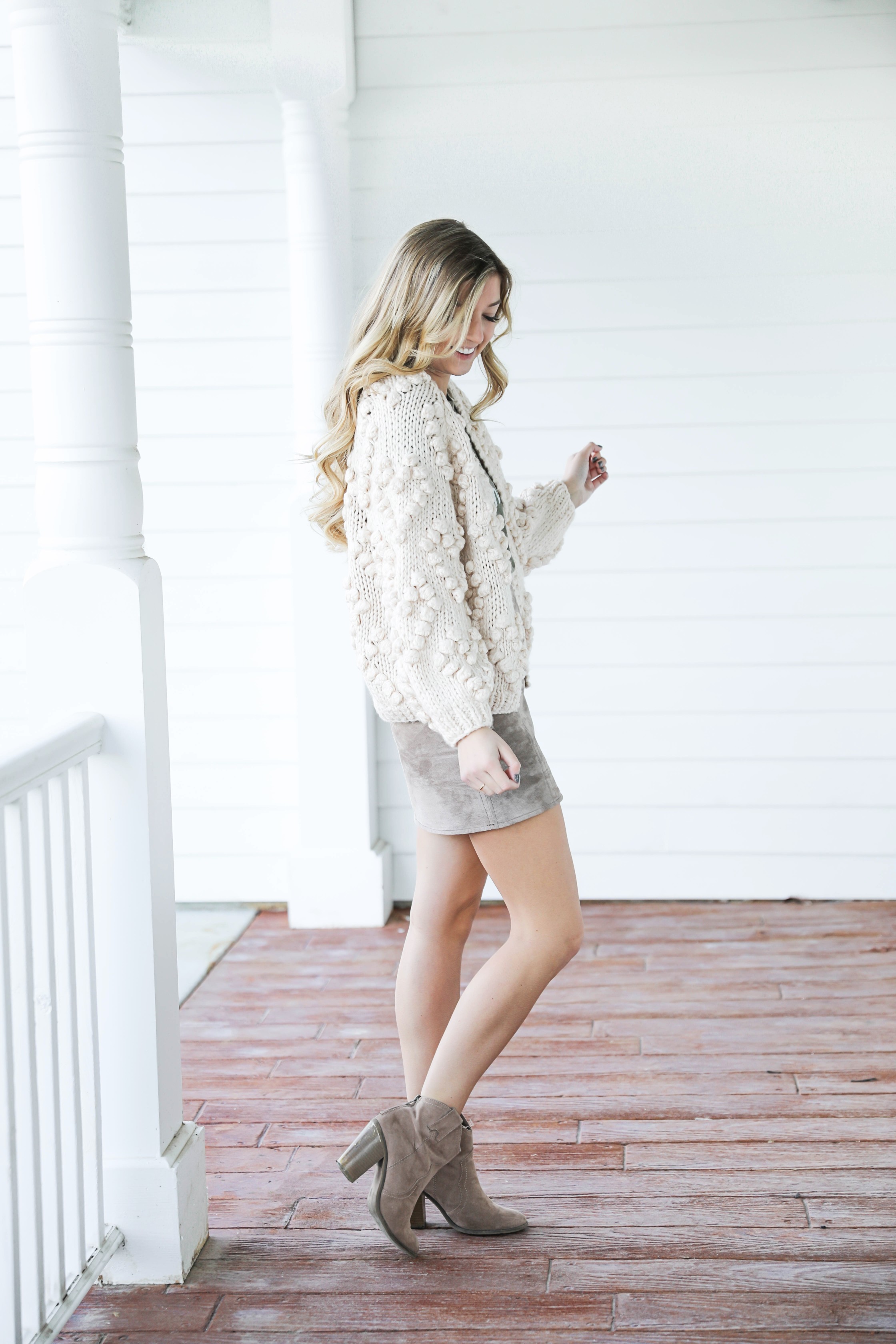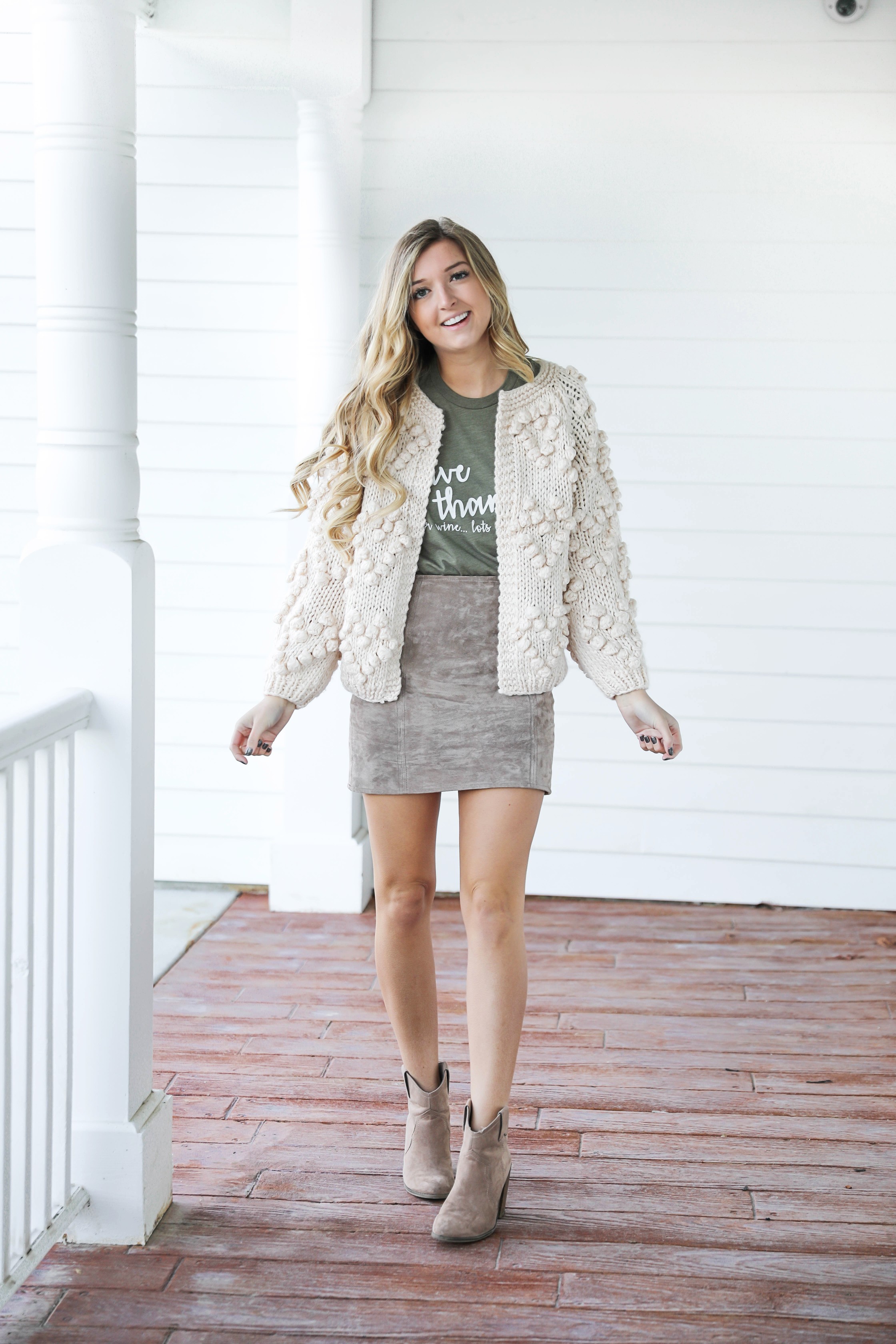 | Thankful for Wine T-Shirt ($25 I am wearing a size small, comes in 6 colors) | Pom Cardigan (c/o* I am wearing a size S/M comes in more colors linked below) | Suede Skirt (I am wearing a size 25 & it comes in two colors) | Booties (similar) |
I love this outfit so much! I don't wear this suede skirt enough, it looks adorable paired with this pom cardigan! I decided to wear this hilarious wine tee that I found on Etst! I love the color! To be honest, I am wearing this tee with leggings today haha! I like being comfy on Thanksgiving since we spend it at the lake!
xoxo,
Lauren Emily Lindmark
*c/o stands for "courtesy of," this cardigan was sent to me by Chicwish. All opinions are always my own.
Copyright © 2018 dailydoseofcharm.com