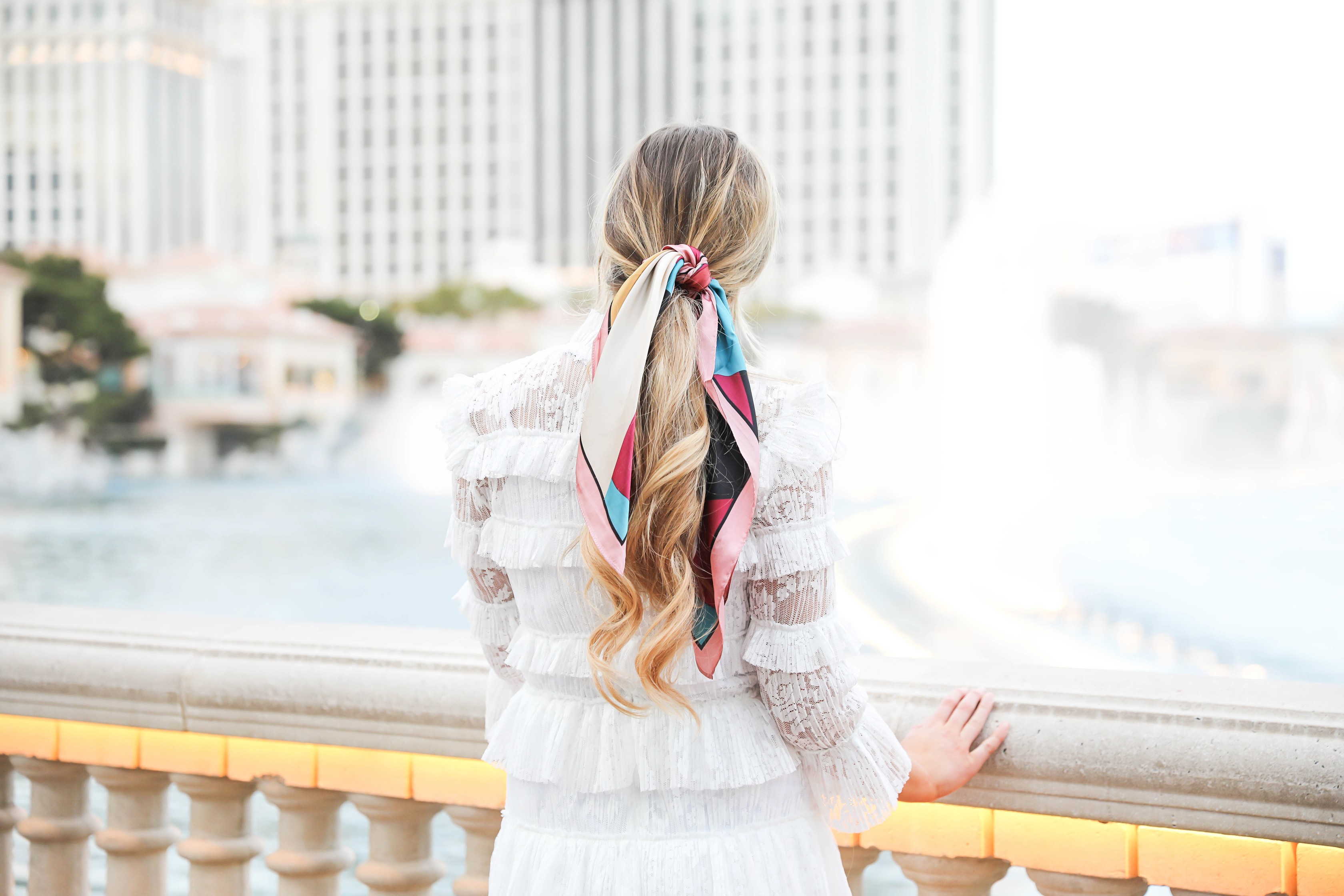 Feminine Style | OOTD 📍Bellagio Fountains in Las Vegas, Nevada
Am I even allowed to say the word "feminine" anymore? Wouldn't want to offend anyone *insert eye roll* To me, this is a girly look. So I am sticking with this title haha! I was shopping for my trip the other day and came across this dress and something really drew it to me! To be honest, it was a little 'different' than I am used to and I wouldn't have usually purchased it. However, I decided to try something different and go for it! I am SO happy I did! It was perfect in Vegas and made me so happy to wear! You know those outfits I am talking about? Where you just put it on and feel good? That was this!
My mom and I were walking through the Bellagio casino out to the front where the fountains are to take these photos and everyone kept staring. My mom finally goes, "I think they think you're a bride…" Haha! This sort of does look like a Vegas wedding dress, seeing as it's short and lacey haha! I told her I was getting married to myself lol!
While we were taking these the fountains started going off and I had the biggest, cheesy grin on my face the whole time! It is also why I am turned around in so many pics! For those of you who don't know, the Bellagio in Vegas has this huge lake with the most beautiful fountains in it! They go off every 30 minutes (& every 15 min. from 8:00 p.m. – 12:00 a.m.) and they go with the music! It is really cool to see and a must if you are going to Las Vegas! The best place to see them is at a restaurant called Prime. Try to get there early and sit outside!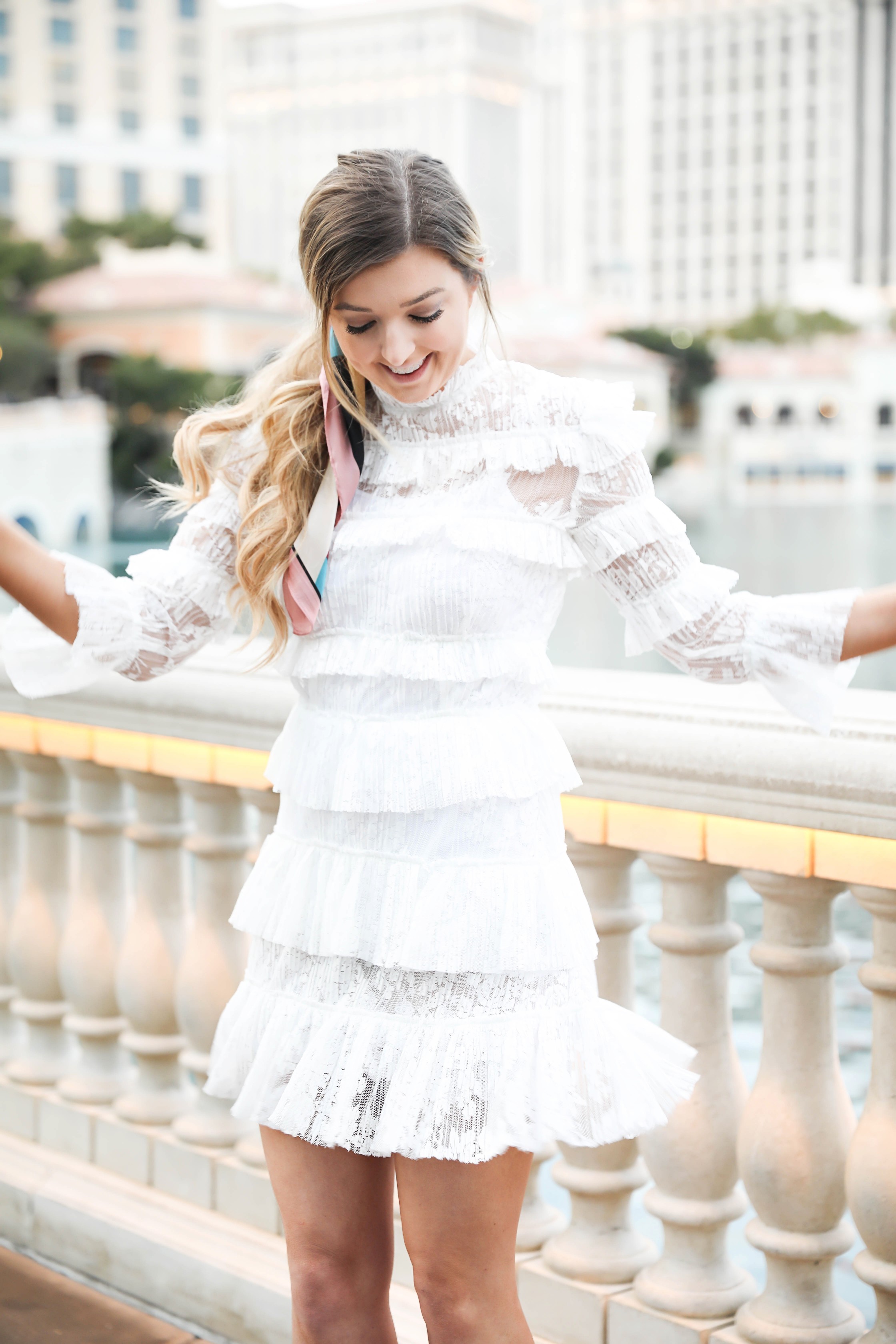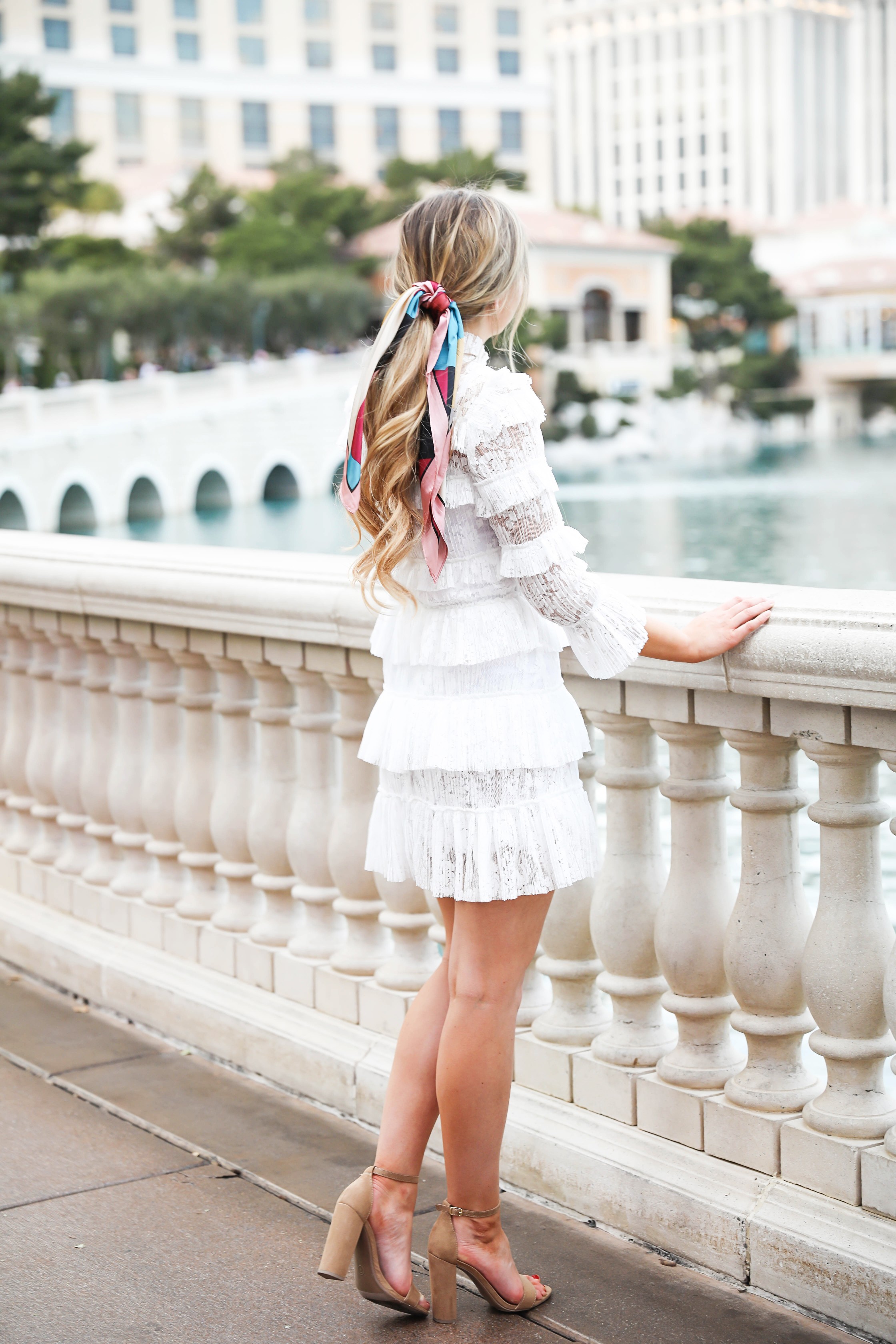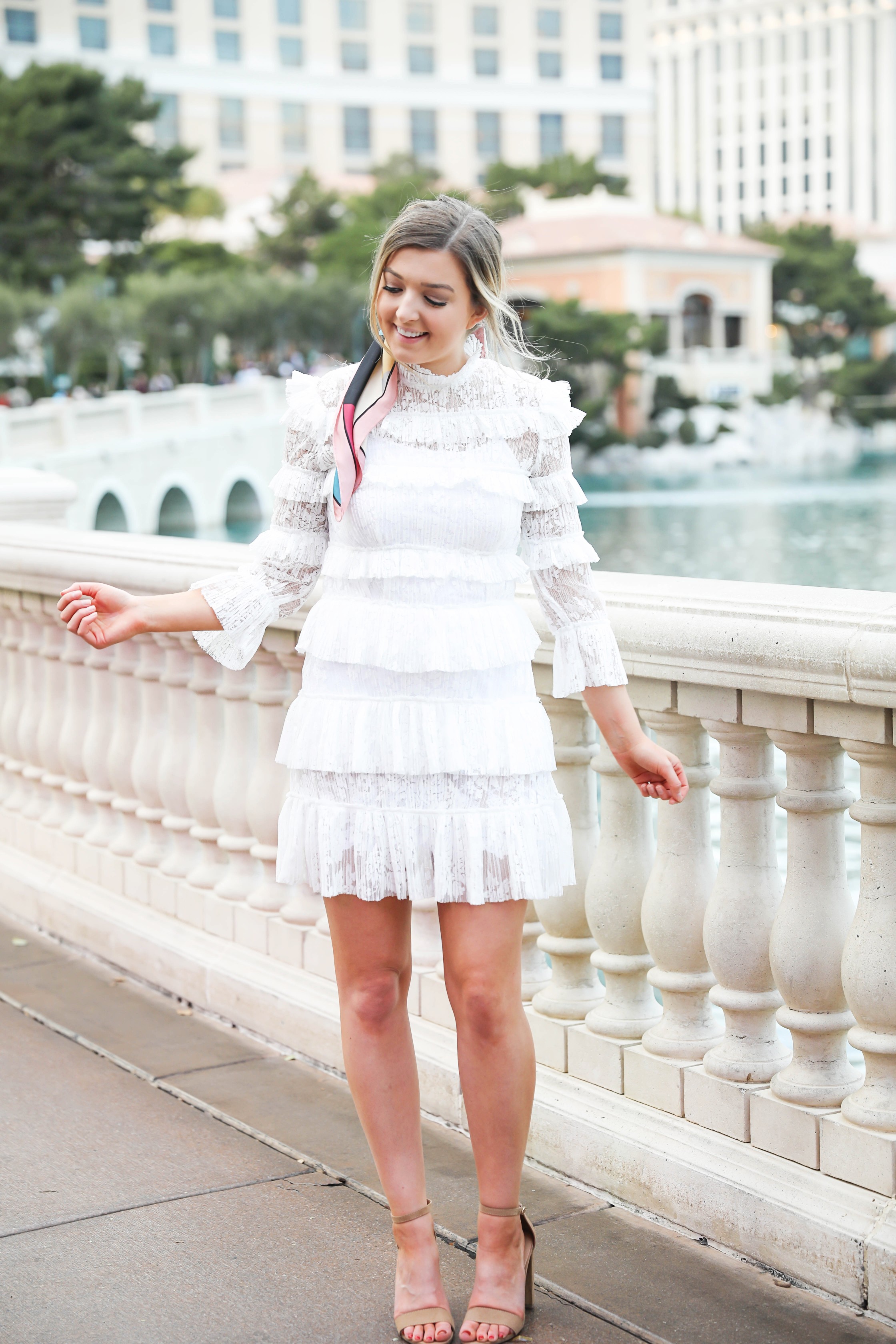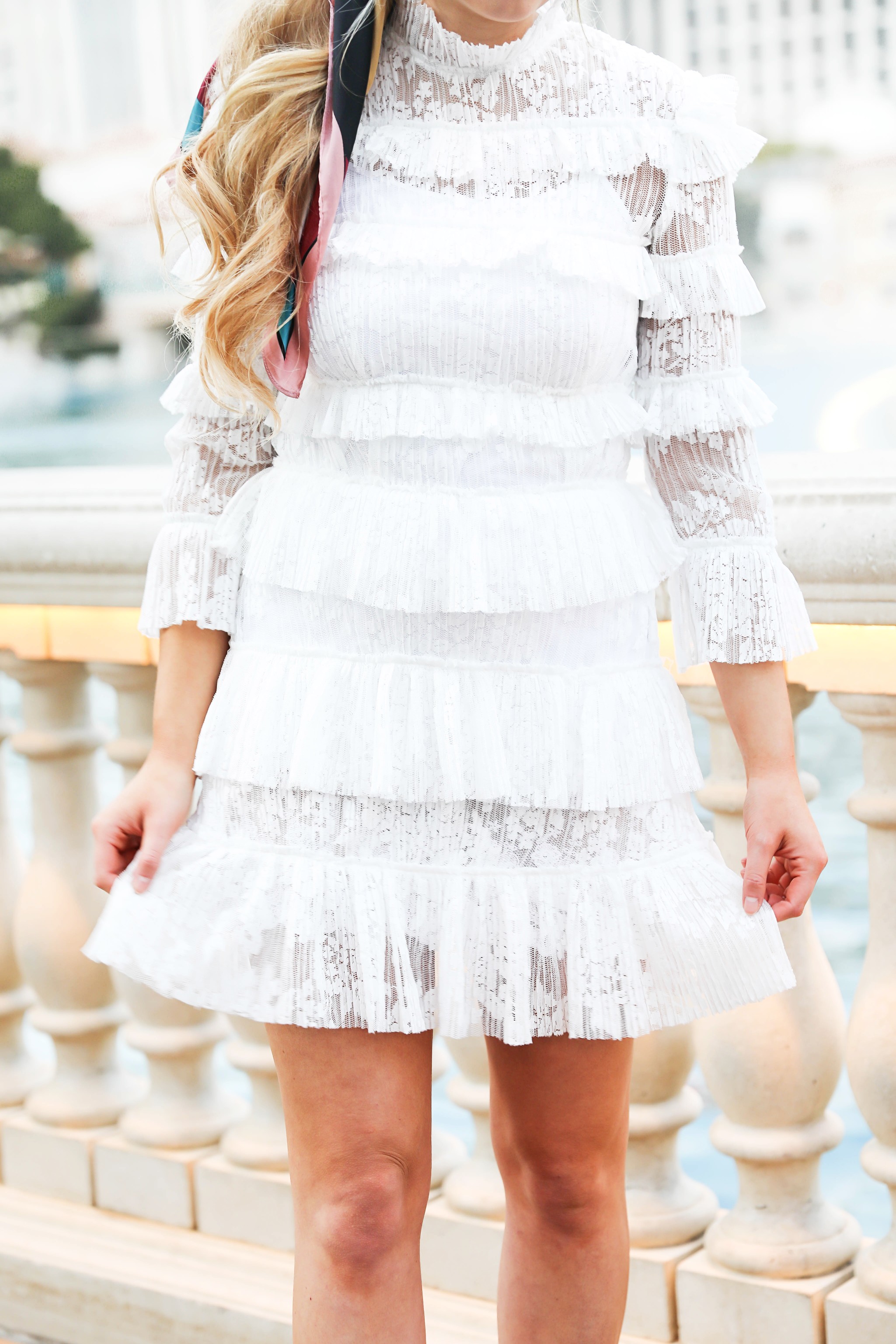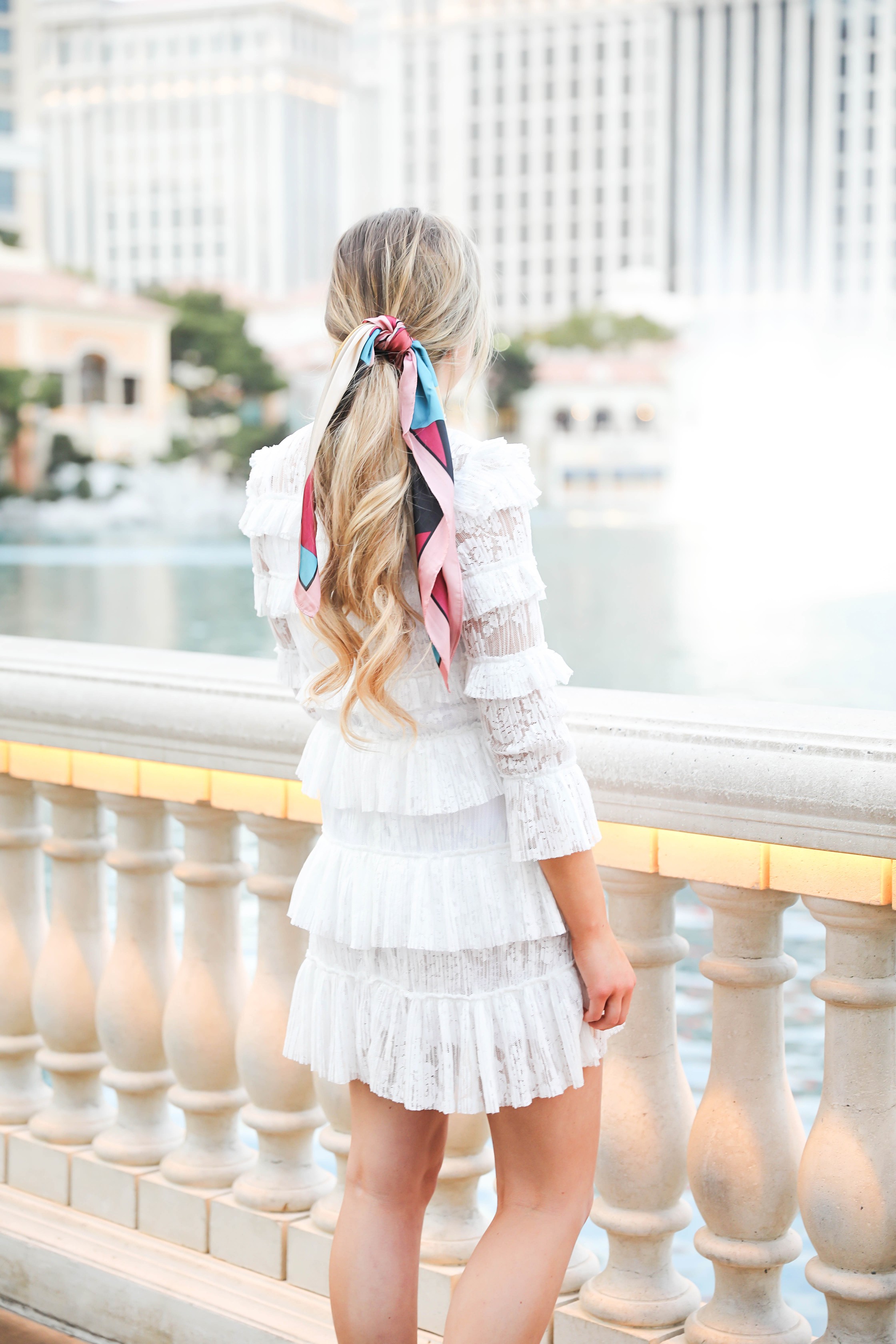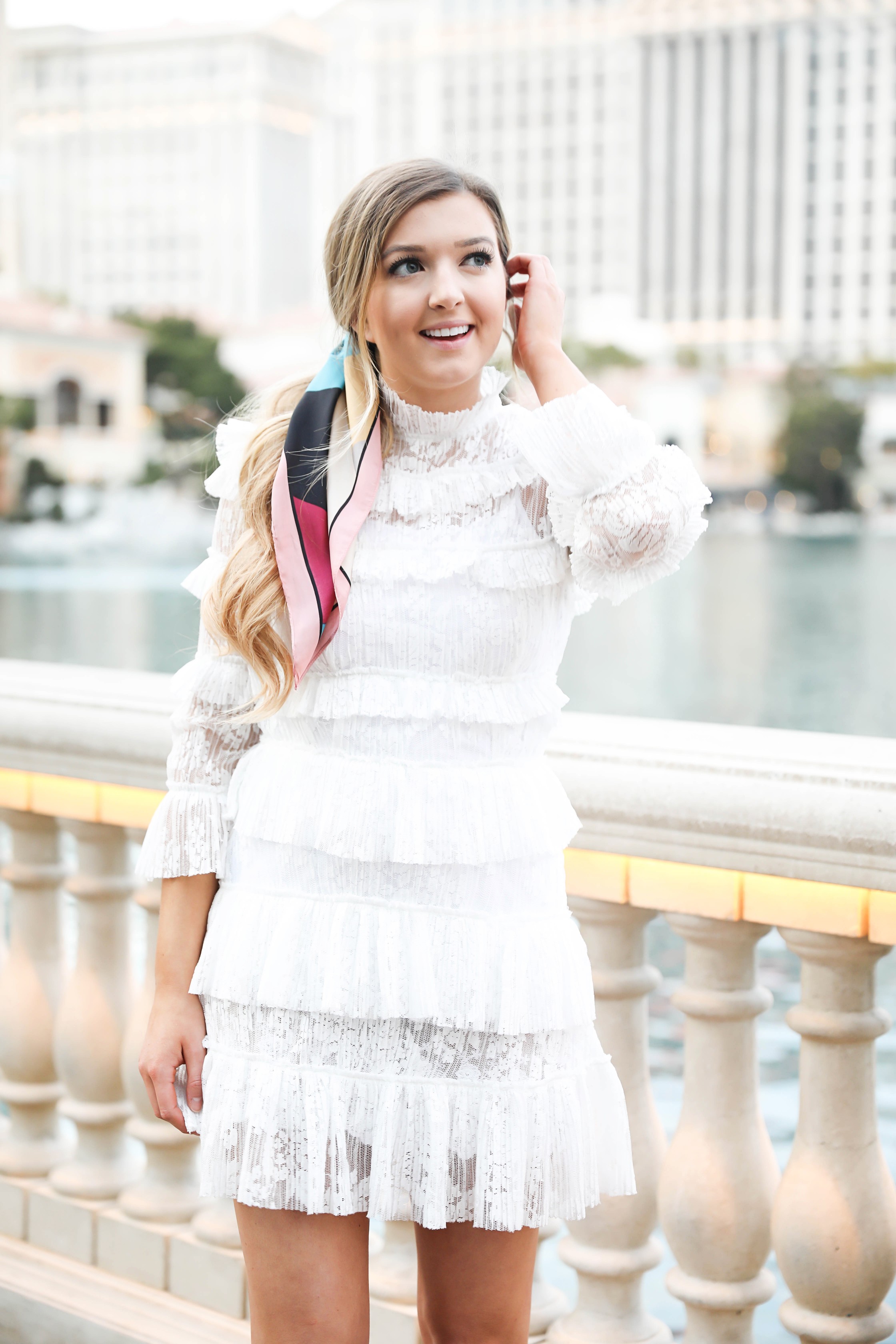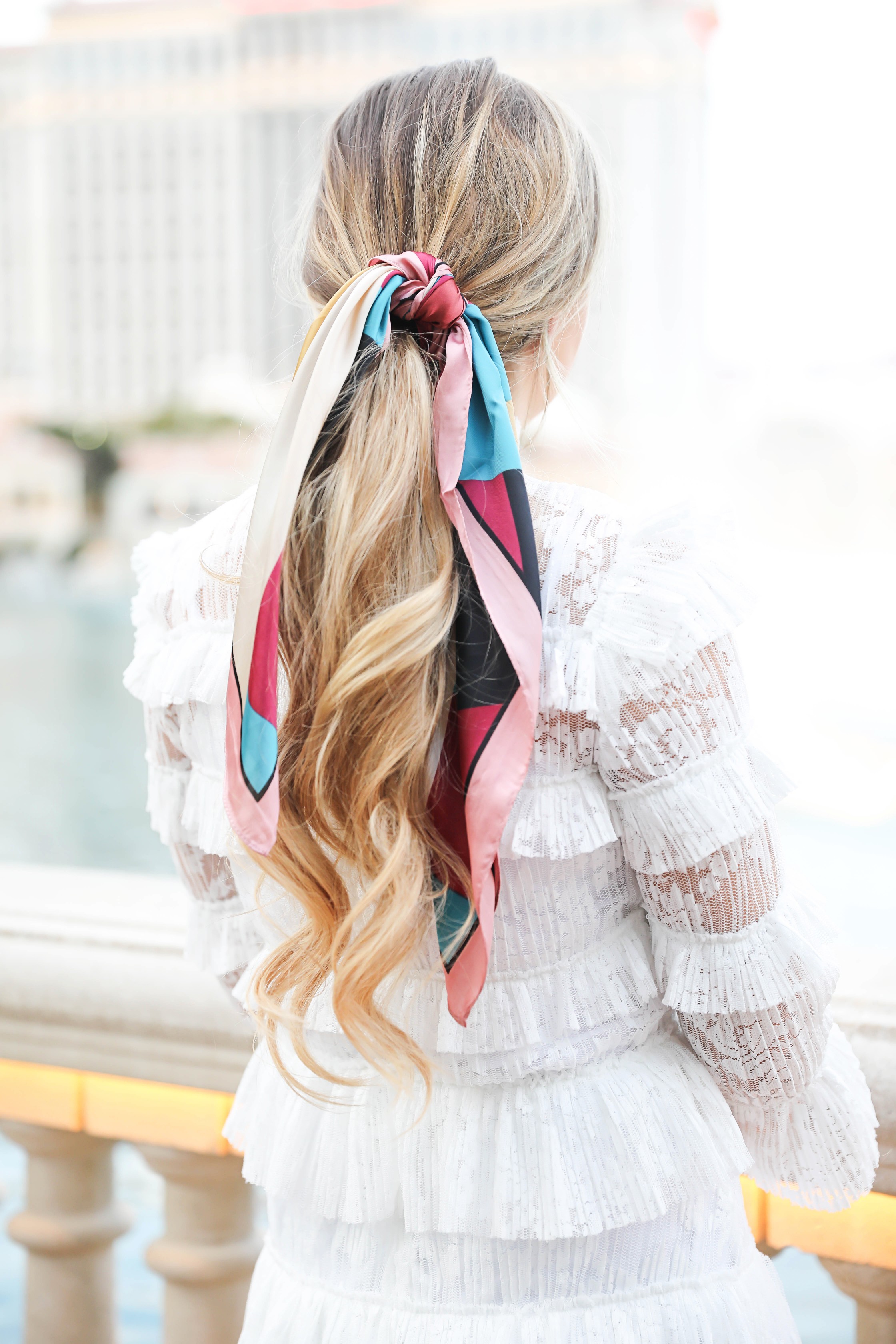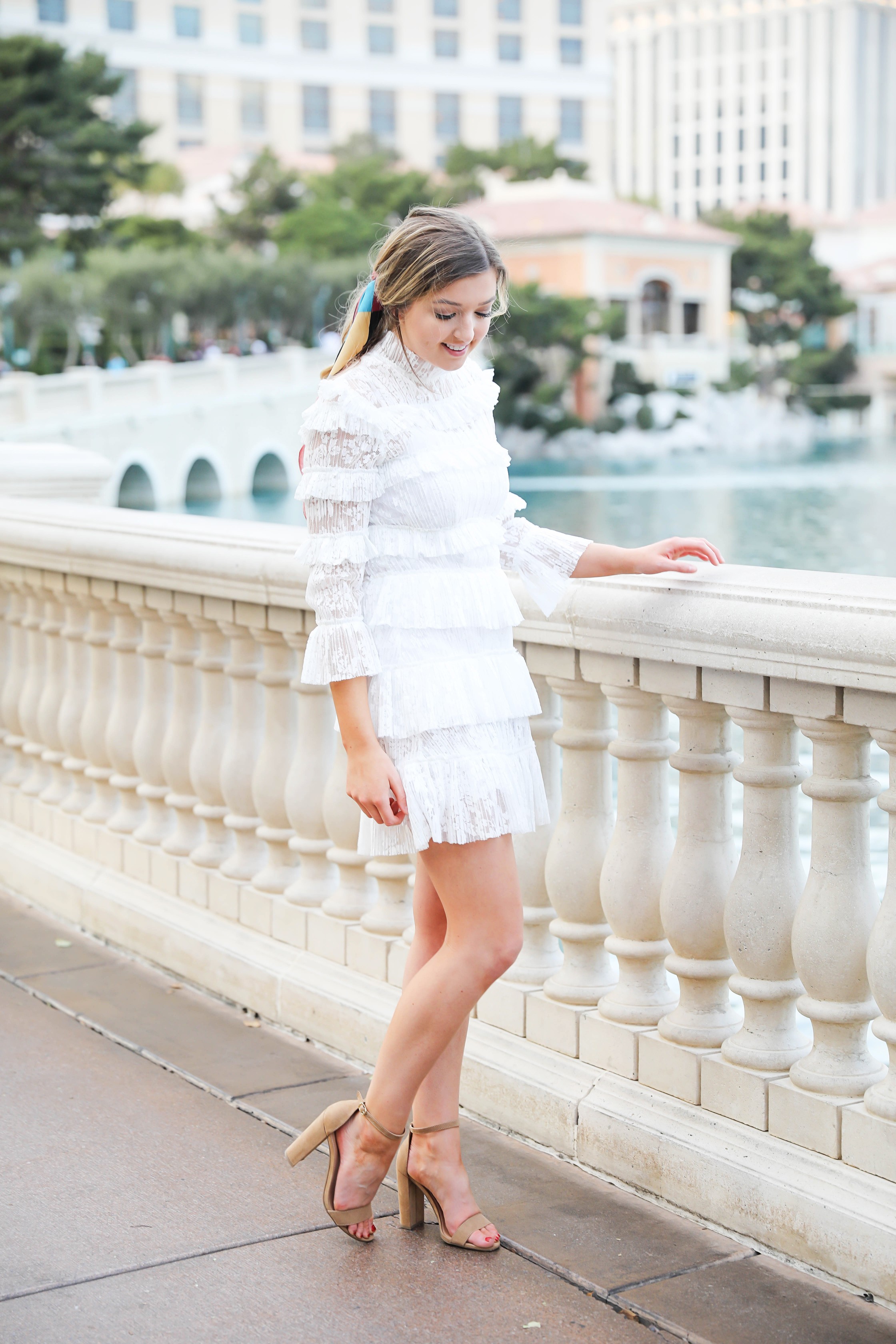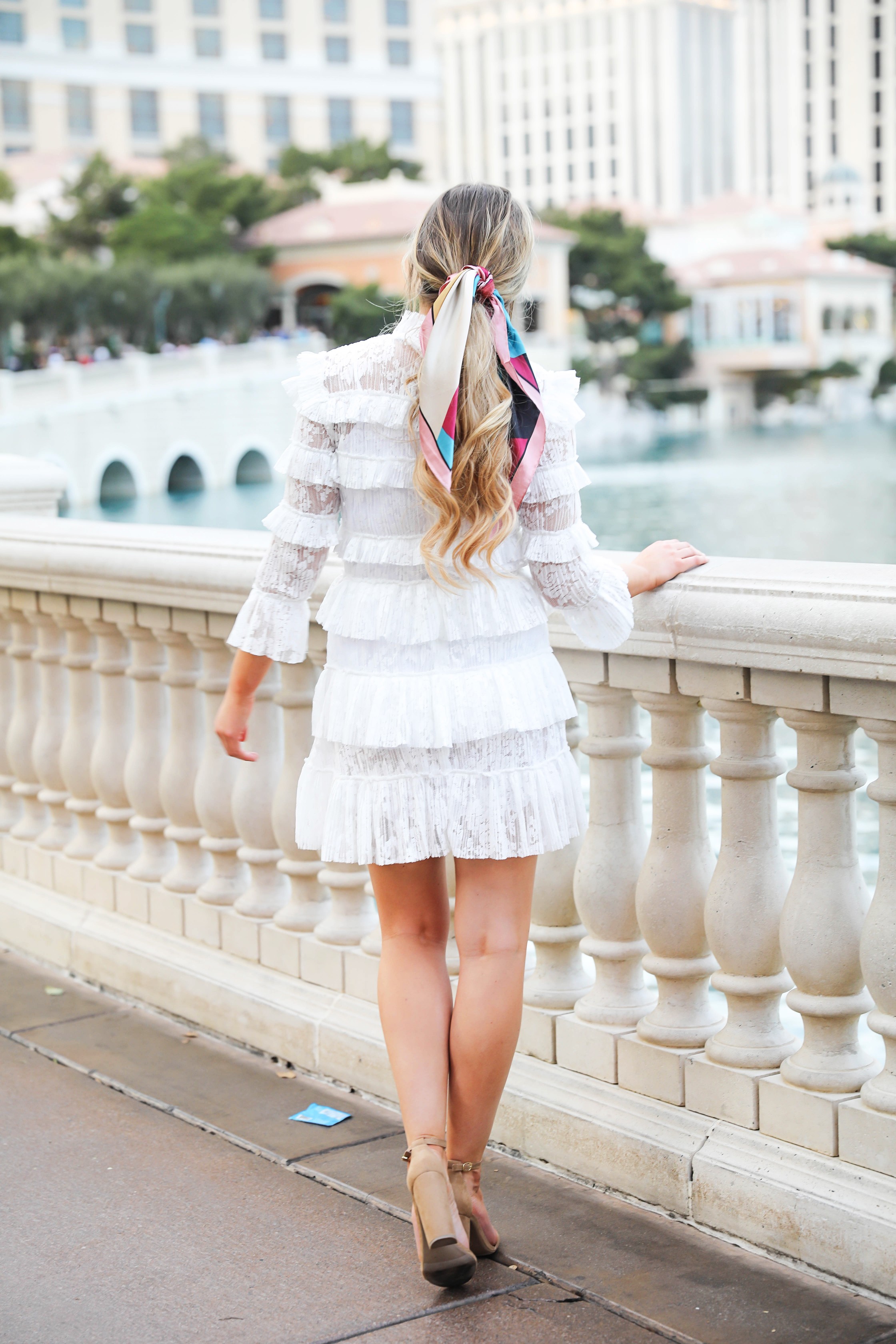 | Lace Dress (I am wearing a size small) | White Slip (you NEED a slip for this dress or else it is just lace haha!) | Hair Scarf (only $) | Nude Heels (only $30, but uncomfy) |
A note about these shoes, I needed a new pair of nude heels, but didn't want to spend a lot of money. So I bought this pair from Target and they KILLED my feet. My feet seriously still hurt, and I usually have a high pain tolerance especially for shoes… So if I were you I would shop around, a lot of companies make this style and it may be worth investing!
In other news, I AM MOVING! I am so, so, so excited! I just purchased all my furniture for my room yesterday and my bank account is hurting a bit haha! However, I purchased everything myself and I would love to share a post with you all about how I planned and designed my room on a budget! Would you like to see that? Comment any other apartment/moving posts you want to see!
More Hair Scarves!

xoxo,
Lauren Emily Lindmark
Copyright © 2018 dailydoseofcharm.com