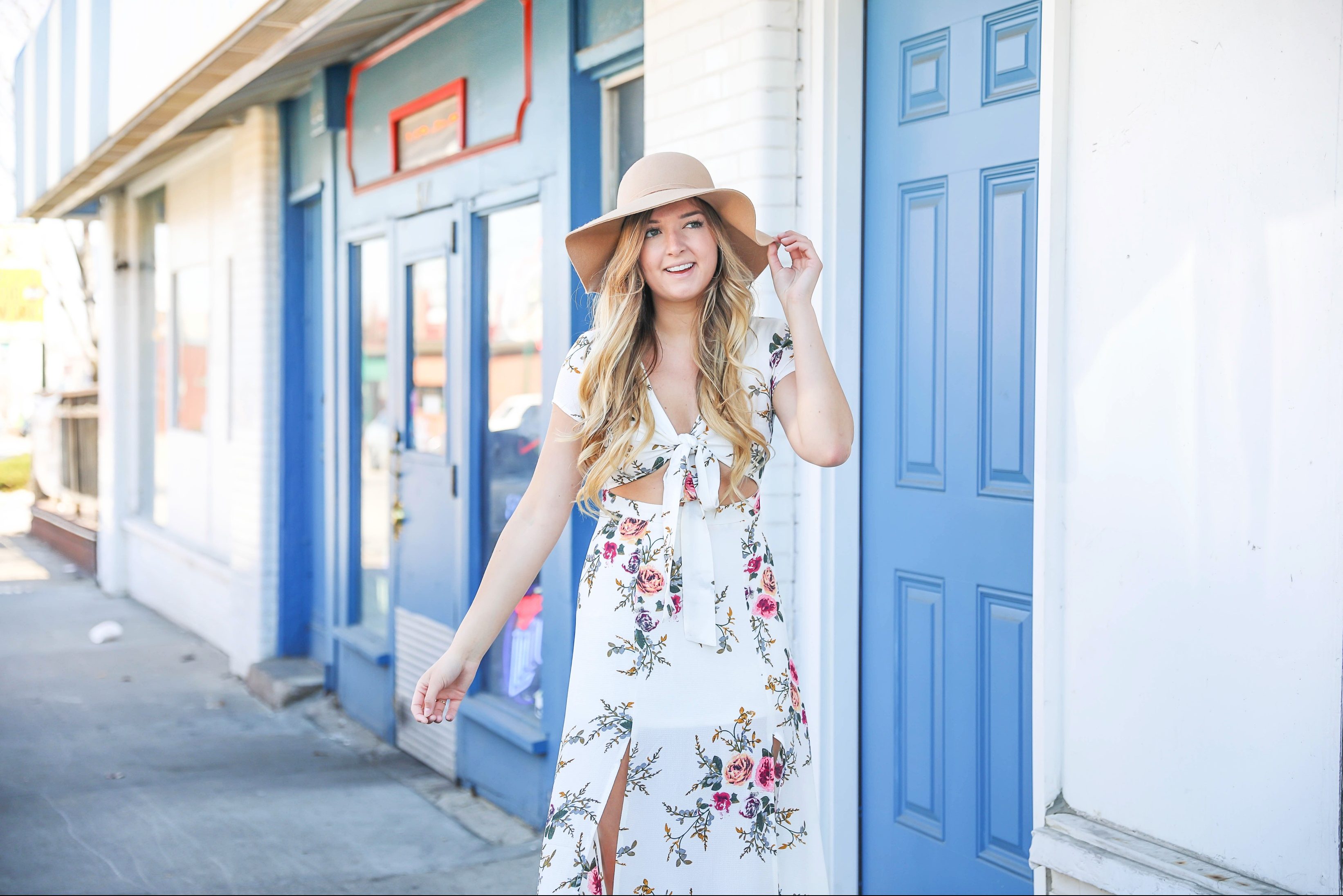 Floral Maxis for Spring | OOTD
Happy Friday everyone! We finally made it to the weekend! This has been a long week for me, I got back from my trip on Sunday night and the jet lag has been brutal this week. I am pushing through though! I am currently living in Lawrence, Kansas and take a few classes at the University of Kansas and this week was their spring break (I had to miss school last week because my family went early for ours). It's so weird being in a college town when everyone is gone… it's seriously like a dead-zone here. It's been nice to have some alone time though, I went home this week to see my best friend from middle school, Chloe, and I  have some fun plans tonight too – but I am really excited for my other friends to get back from their spring breaks so Lawrence isn't empty anymore haha!
I feel like this is my first official spring post (other than all the travel posts I have done that have been more spring-break vibes). This dress is so freaking adorable! I was going to make this into an Easter post, but after I put on the dress I was thought, "you probably shouldn't wear something that shows this much boob to Easter Sunday" haha! So funny story, whenever I take blog photos I am that person that will find a store or restaurant window to check on how my outfit and hair looks. It is probably so obnoxious to the people inside, but I am one of those people who don't really care what people think. Maybe I should care a little more though because I went to retie the top of this top and totally FLASHED the whole restaurant inside haha! My mom was so embarrassed for me, but I thought it was hilarious!
I think this dress is super cute, I love the pattern and the tied top with the open stomach makes it really unique! I am a  sucker for maxi dresses (if you'v been following me for awhile you probably know that), so get ready to see a ton more this spring! I bought this from one of my new favorite online stores Showpo. I recently found it online, I feel like no one ever talks about it so I feel like I found my own little hidden online store haha! I love their stuff though, a lot of what I wore over spring break was from there! I would say it's kind of like Forever 21 quality, but super cute!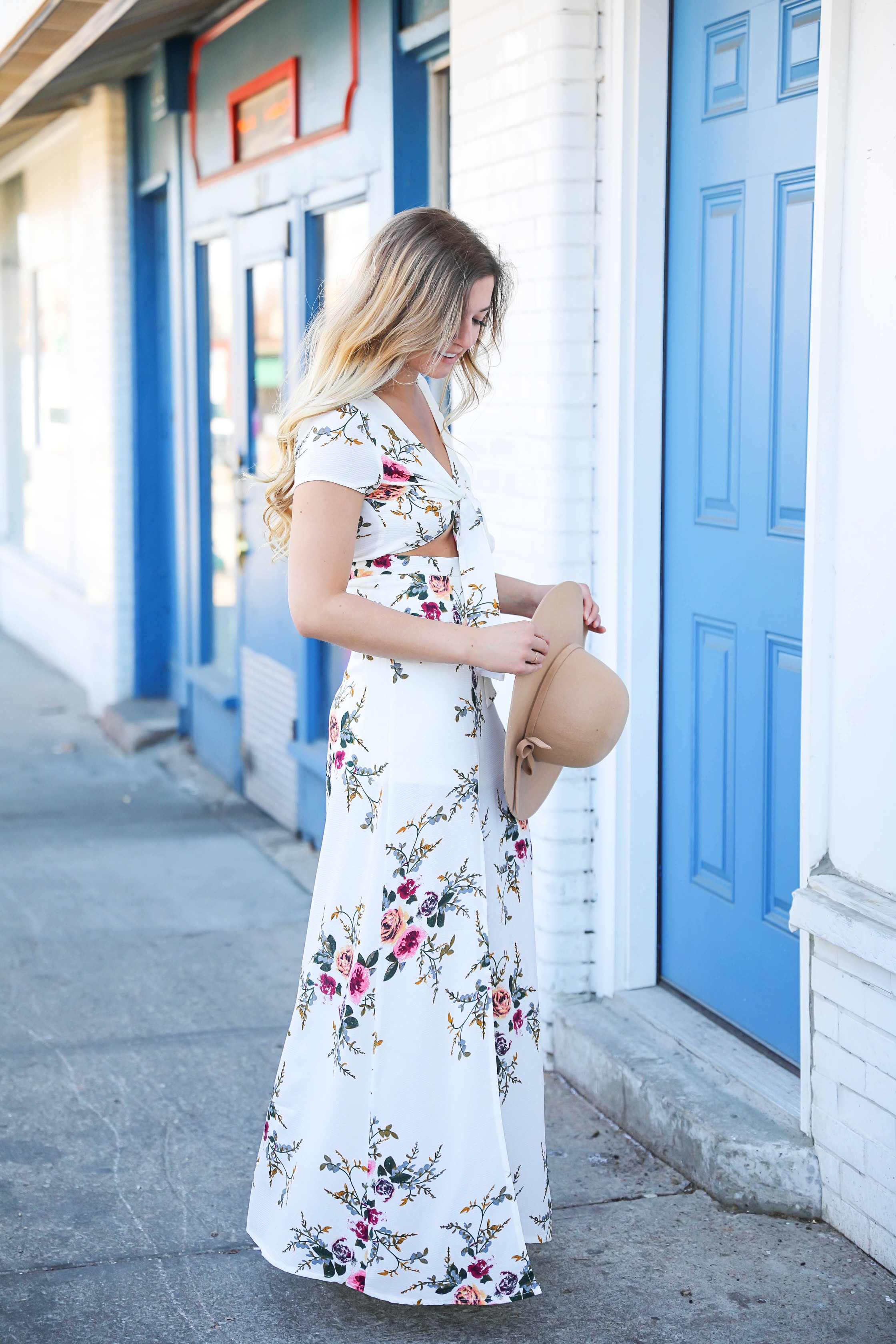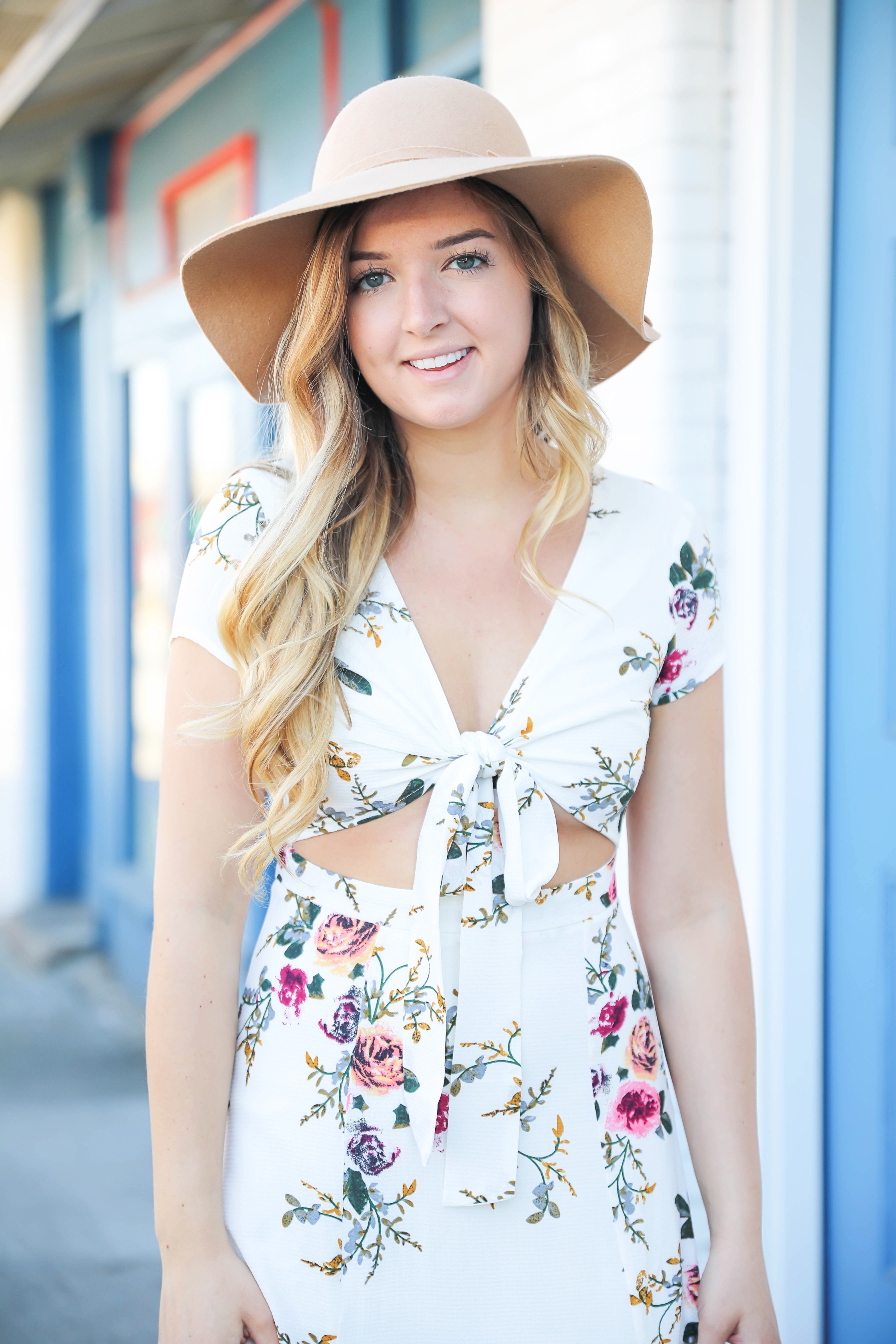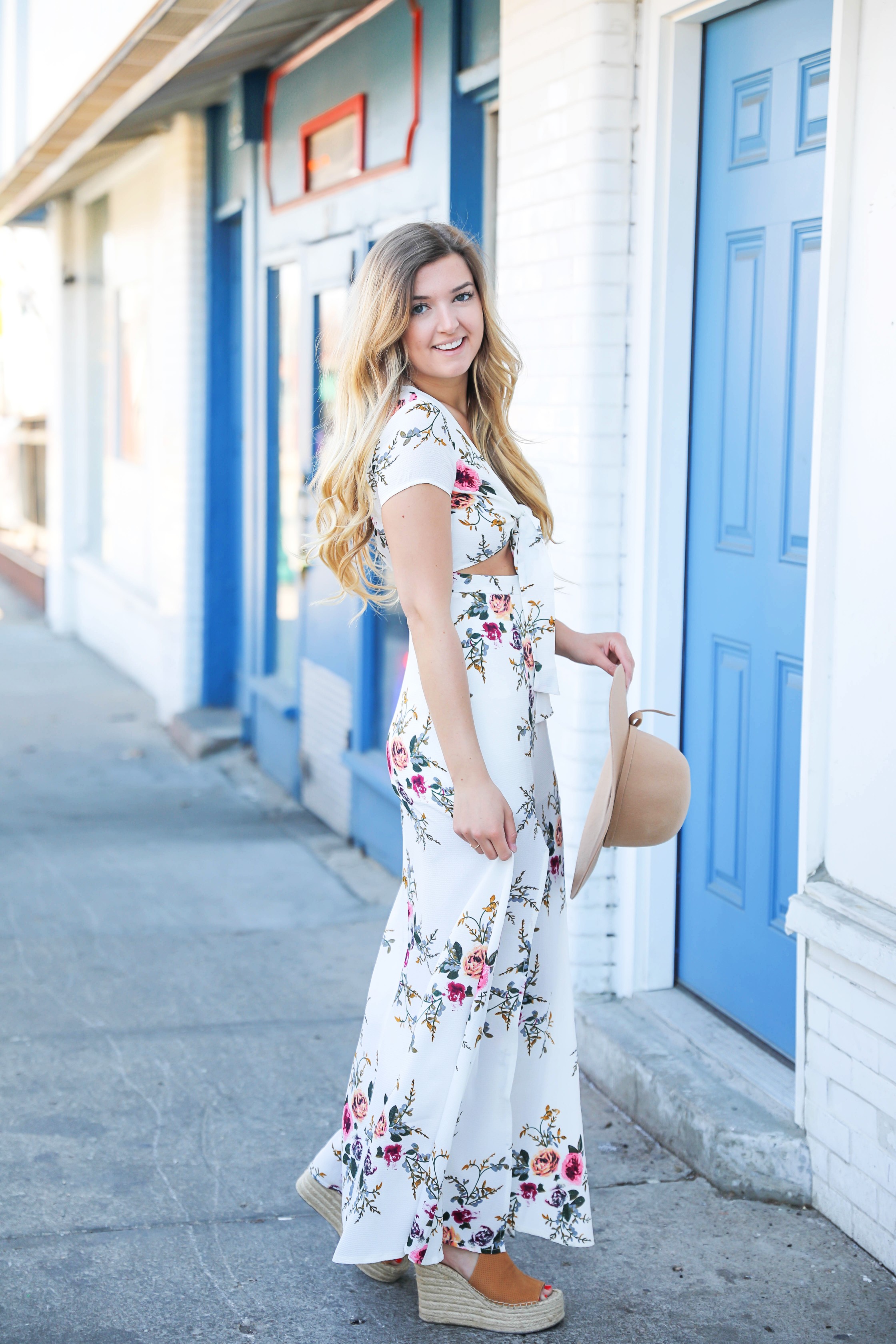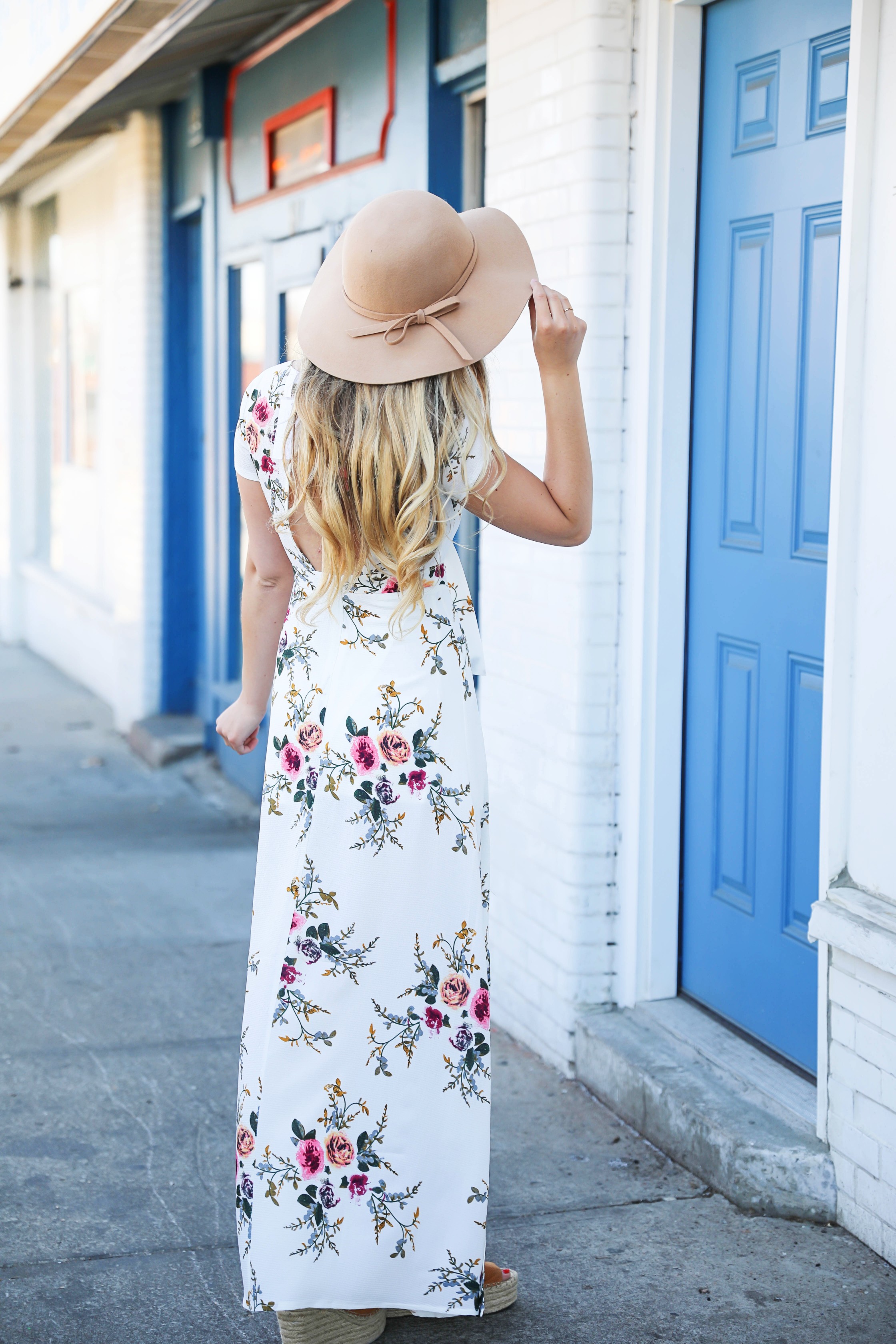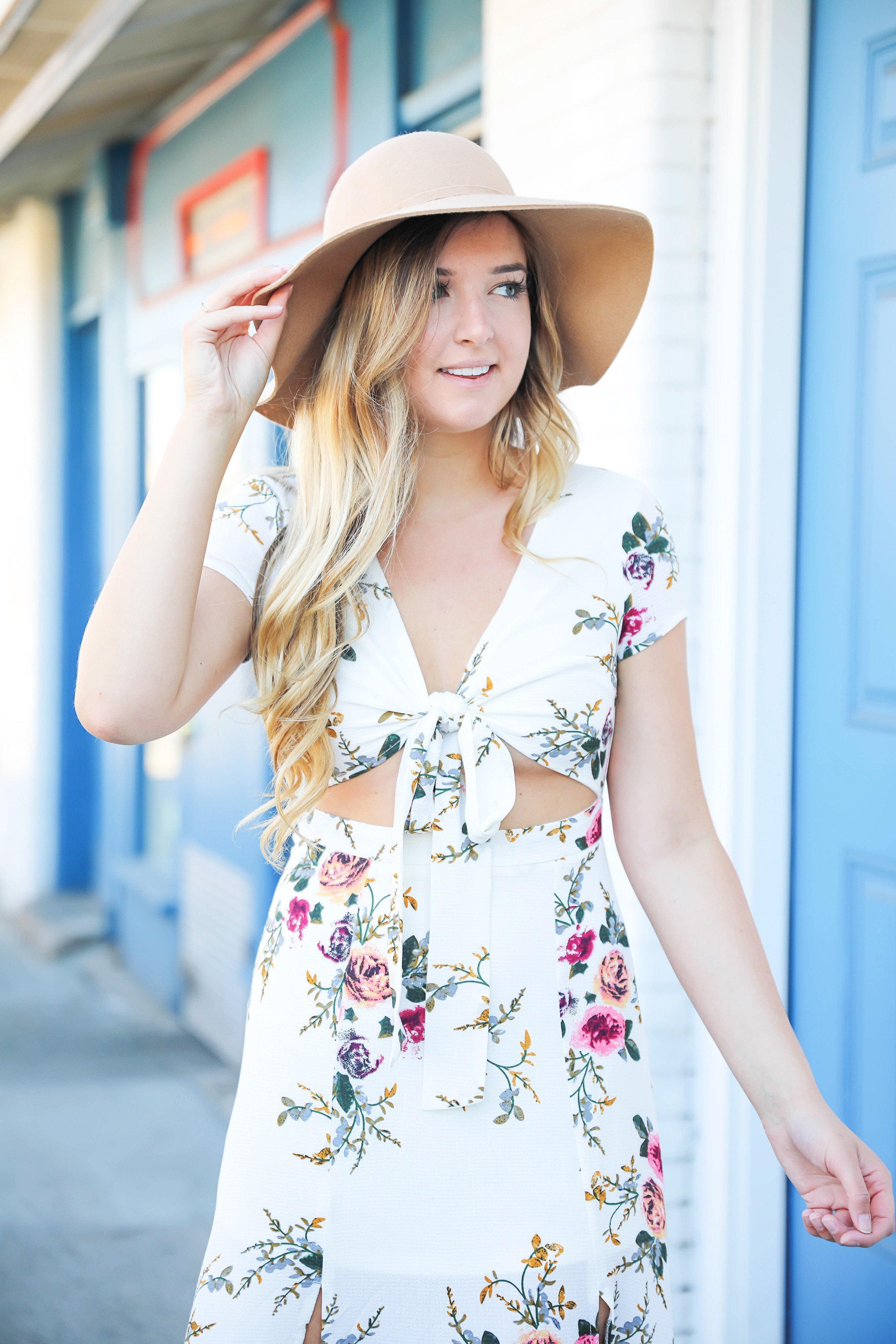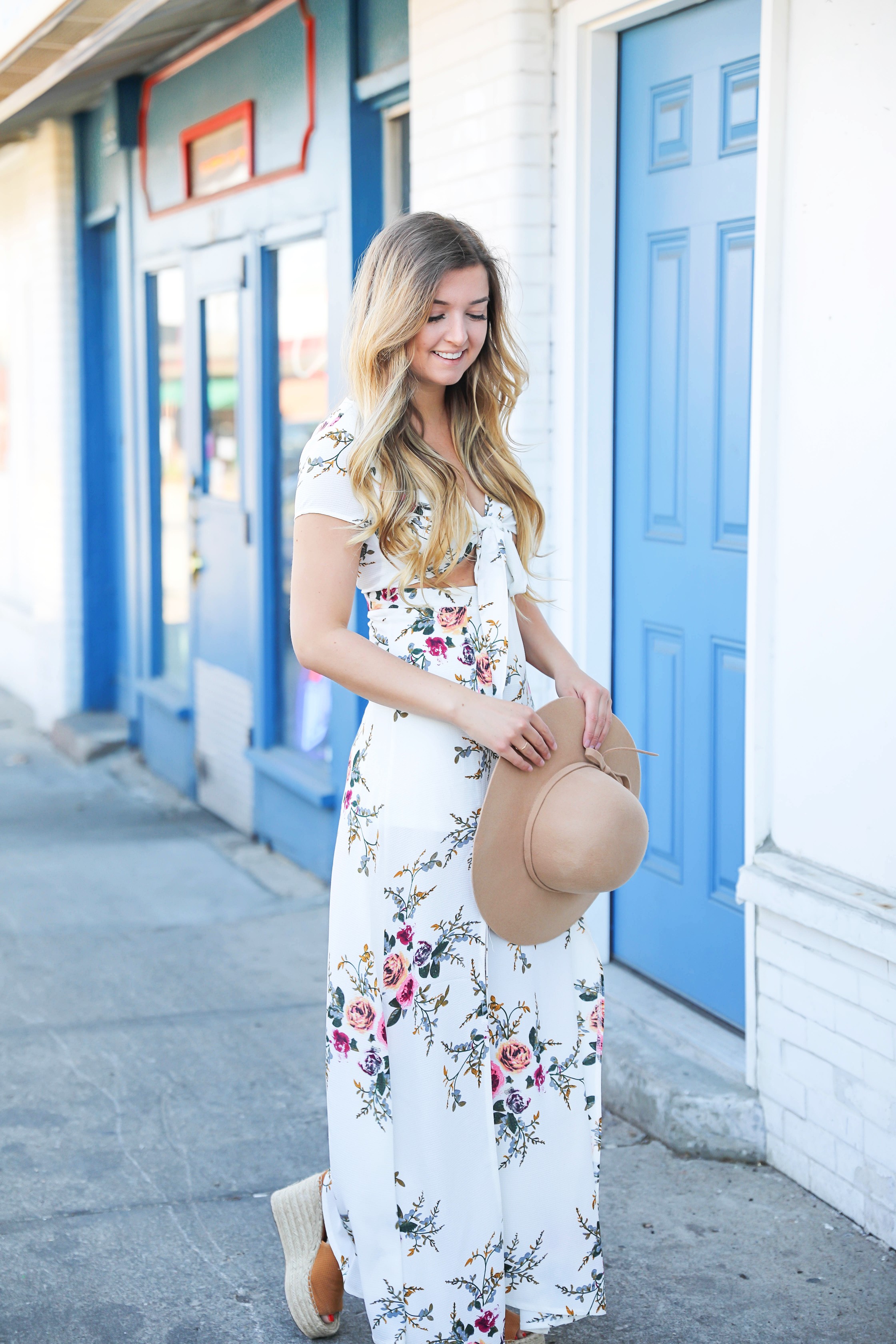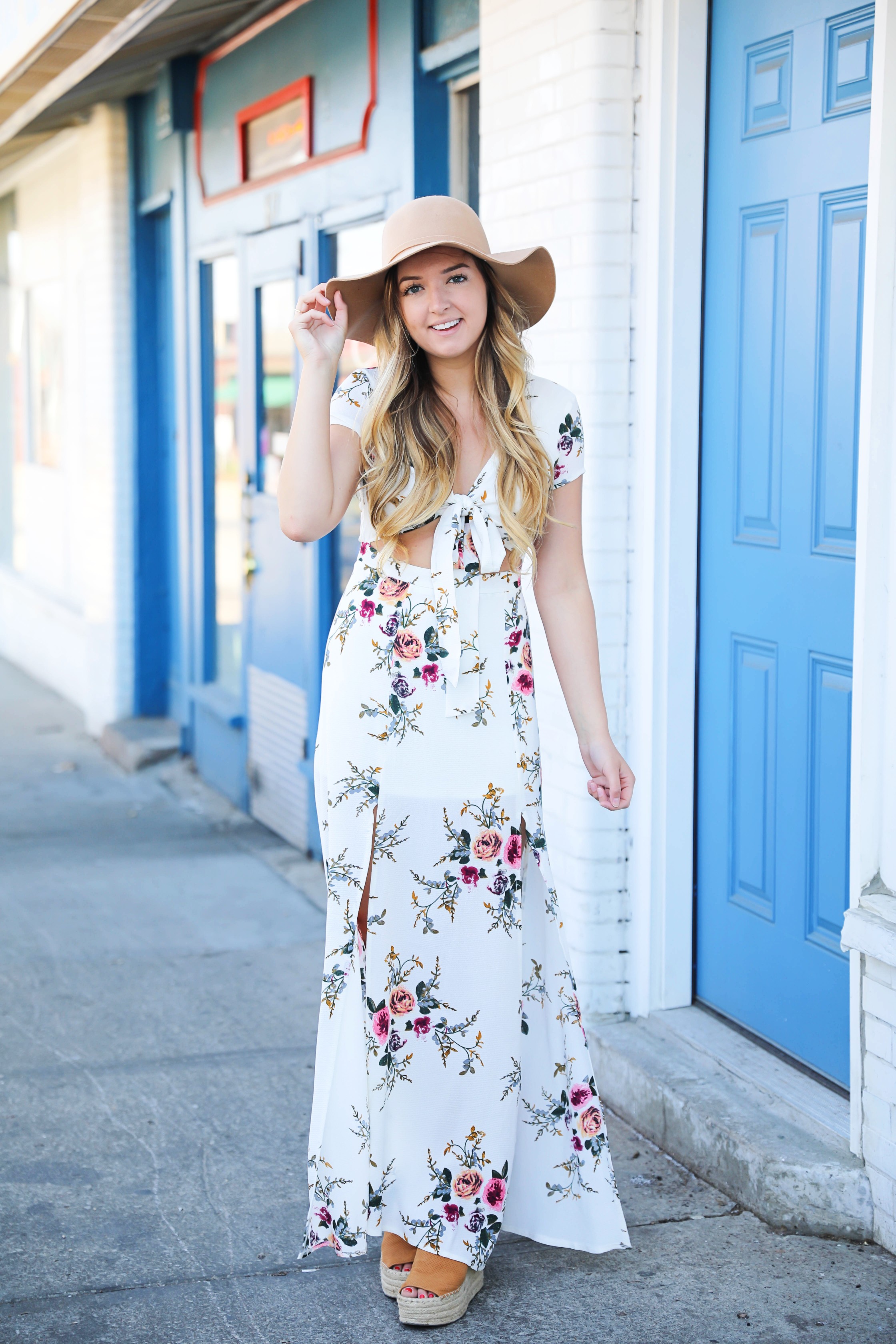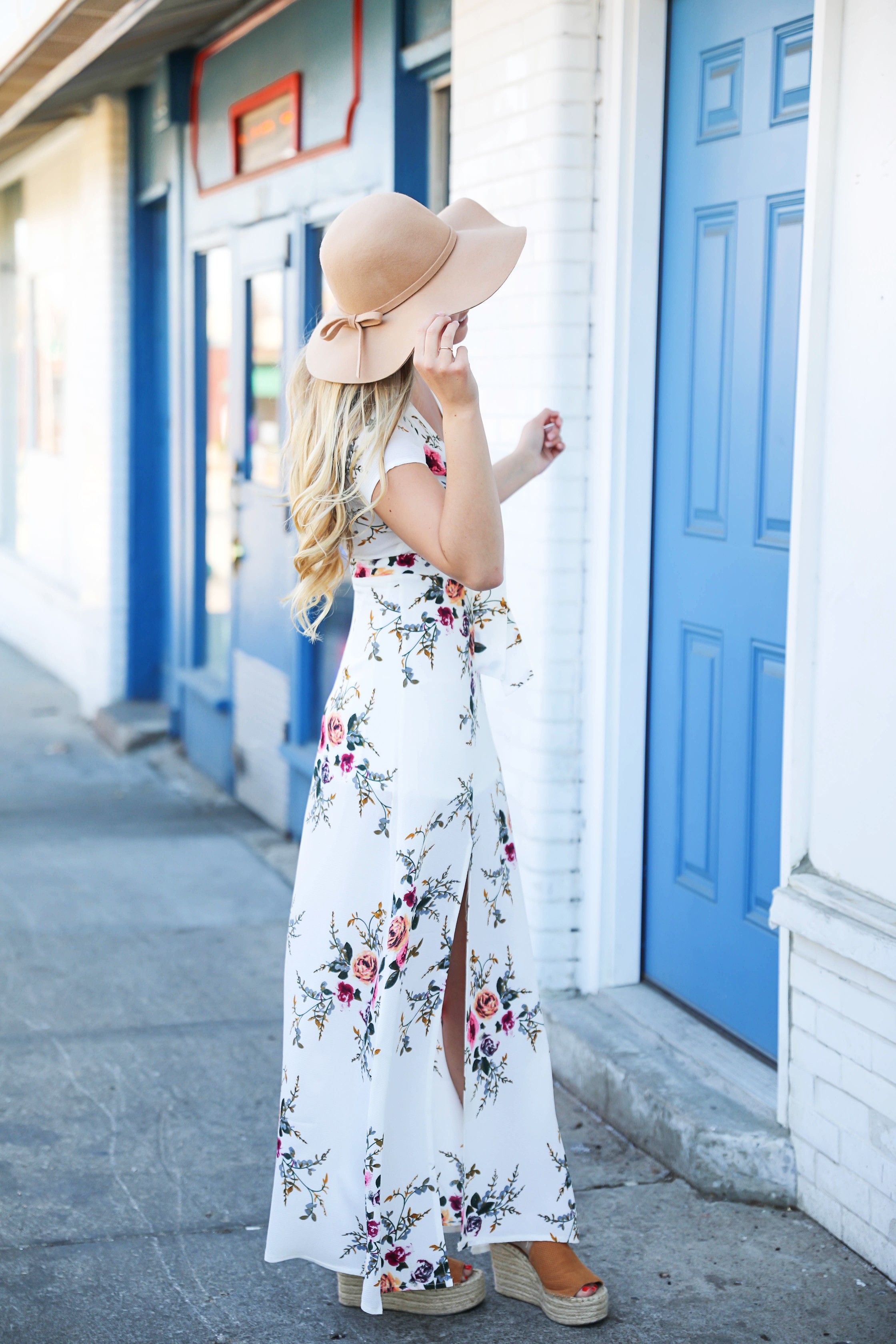 | Floral Maxi Dress (I am wearing a size 4) | Tan Floppy Hat (mine was sold out but this is super similar, another similar here) | Espadrille Wedges (in the color cognac)|
Shooting this post made me realize I need some new hats. This one is kind of old so it's bent out of shape and all my other ones from last year are the same way because I have traveled with this in suitcases, does anyone know how to reshape hats?! I ended up caving yesterday though and ordered two new ones. I did a full post on Spring Accessories which was what lead me to buy them! I love hats because you can throw them on over any hair and it makes it look 10x better – plus my skin is going crazy right now so it covers some of my breakouts haha!
I hope you guys have an amazing weekend! I am so excited for spring, I always get so inspired this time of year and I have a ton of great content planned. Side note, I am finishing up this post this morning and I can hear the birds chirping outside and I swear nothing makes me happier. I am a spring baby so everything about this time of year makes me so at peace!
xoxo,
Lauren Emily Lindmark
Copyright © 2018 dailydoseofcharm.com