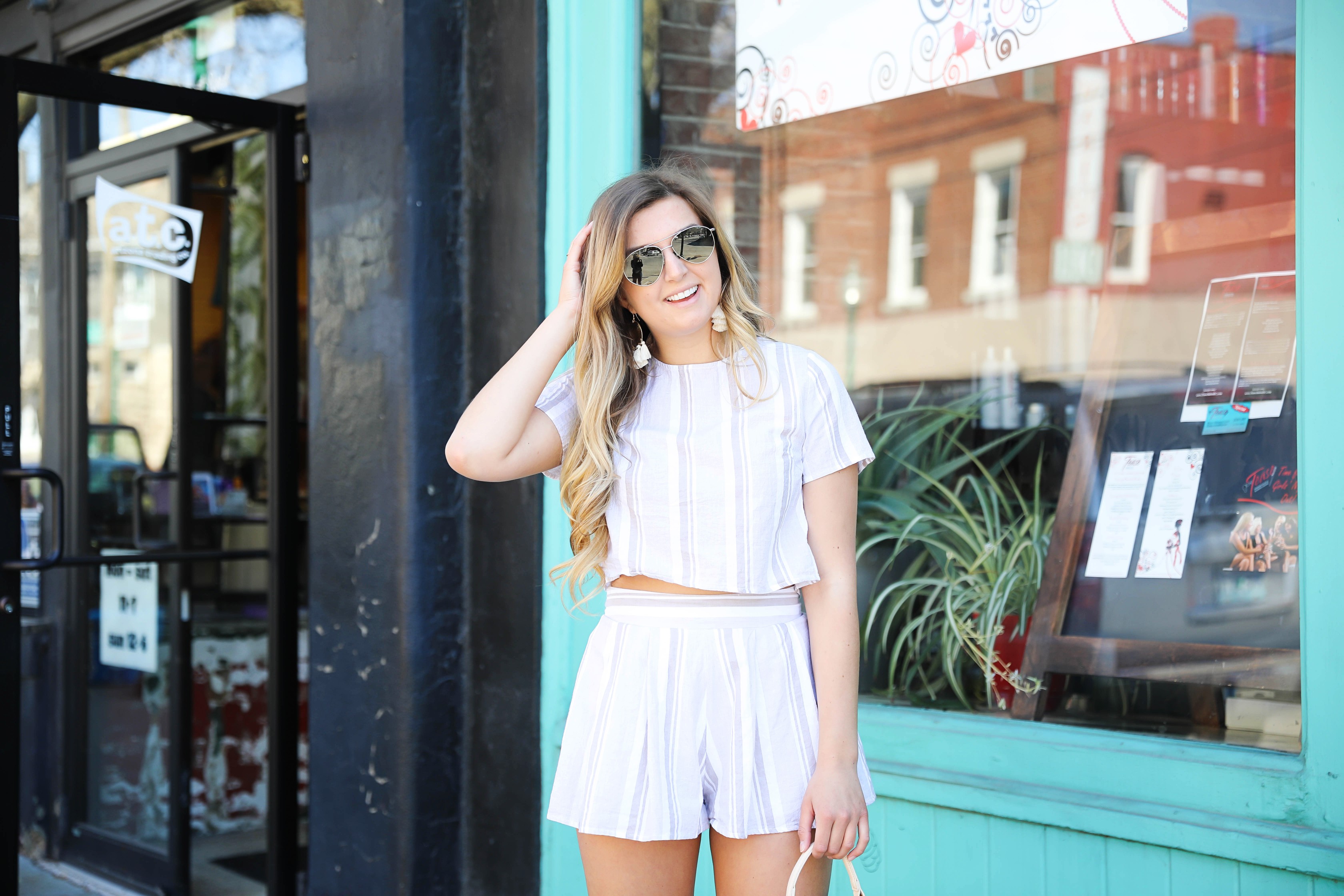 Buying all the Two Piece Sets for Spring | OOTD
Happy Monday babes! This weekend felt like it was so long, but I had the best one! Friday night I went out with some friends to watch the basketball game and had a long day Saturday. Yesterday I got to go to the KU Elite 8 basketball game against Duke and it was insane! If you aren't a basketball fan then I won't bore you, but the game was so intense and now KU is heading to the Final Four! Super exciting for my school! I went with my dad, my cousin, my cousin's wife, and this guy I have been talking to for the past few months. At the end of the night the guy I have been talking to asked me to be his girlfriend (I obviously said yes!) and I can't wait for my little blog fam to hear more about him – he is the best! Life has been pretty good to say the least!
Okay switching topics, I love bright colors. If you go through my Instagram feed from spring to summer you'll notice that is all I post! Winter is always a weird time and I have been patiently waiting to transition my blog photos back into these happy, bright posts! This is one of my favorite places to shoot (I think this is the third time I have shot here). The turquoise color is just too pretty! This door in Westport, Missouri right across from The Corner Restaurant which is one of my favorite places to eat brunch in KC. My mom and I headed down there the other day and shot these photos and it was so nice out I told her I wished we could go sit on a patio and drink rosé haha! If only responsibilities didn't exist!
I have been loving the two piece outfits for spring! This striped linen one is so light and adorable. I paired it with my DIFF sunglasses, my favorite gold and white tassel earrings, a super cute (and inexpensive) straw bag, and my espadrille sandals I have been wearing non-stop! I wasn't sure how I felt about the straw bag trend, usually with new trends I like to shop at Forever 21 because it's inexpensive! I don't like investing hundreds of dollars in fads because who knows how long it will be in style. Keep scrolling below for outfit details!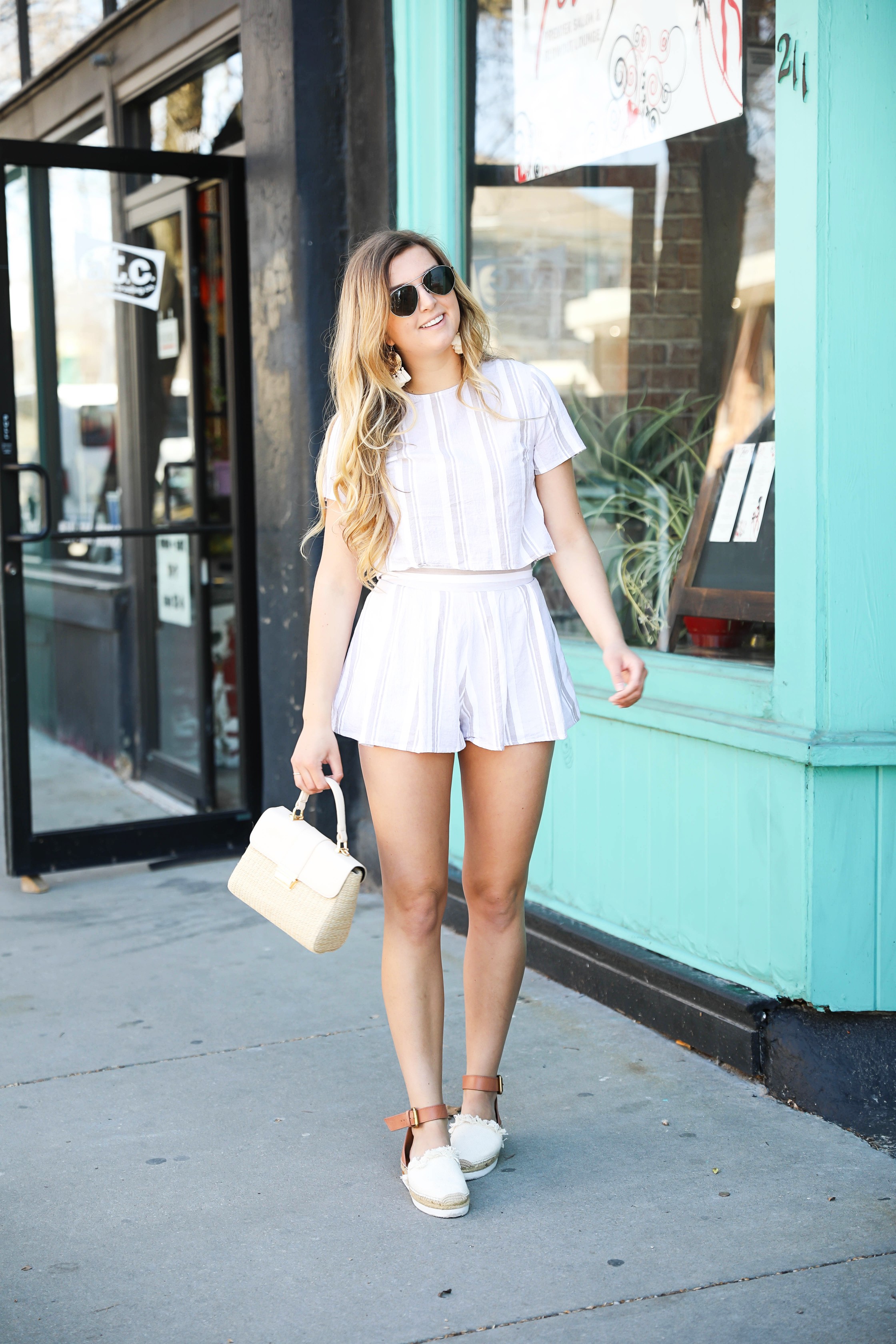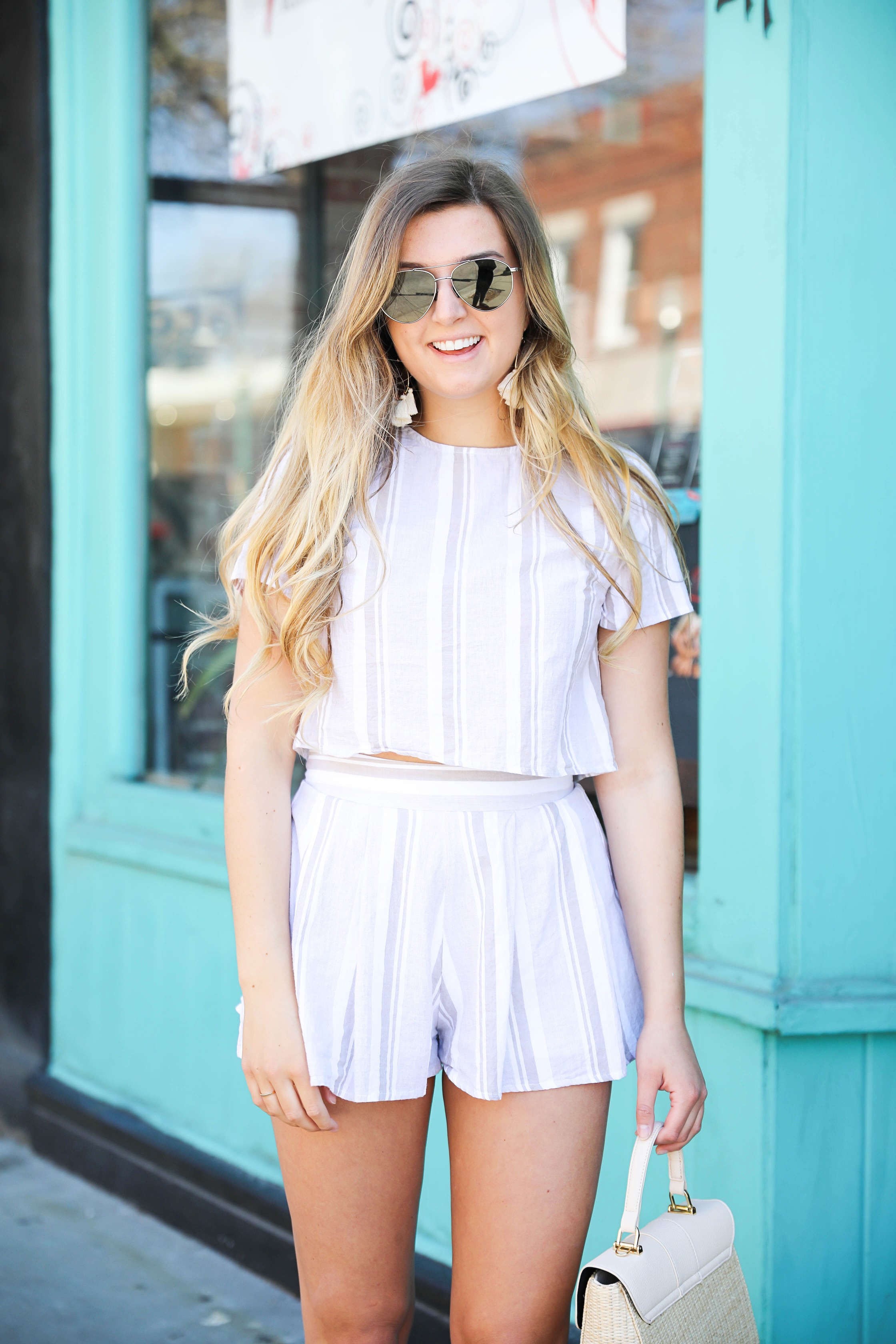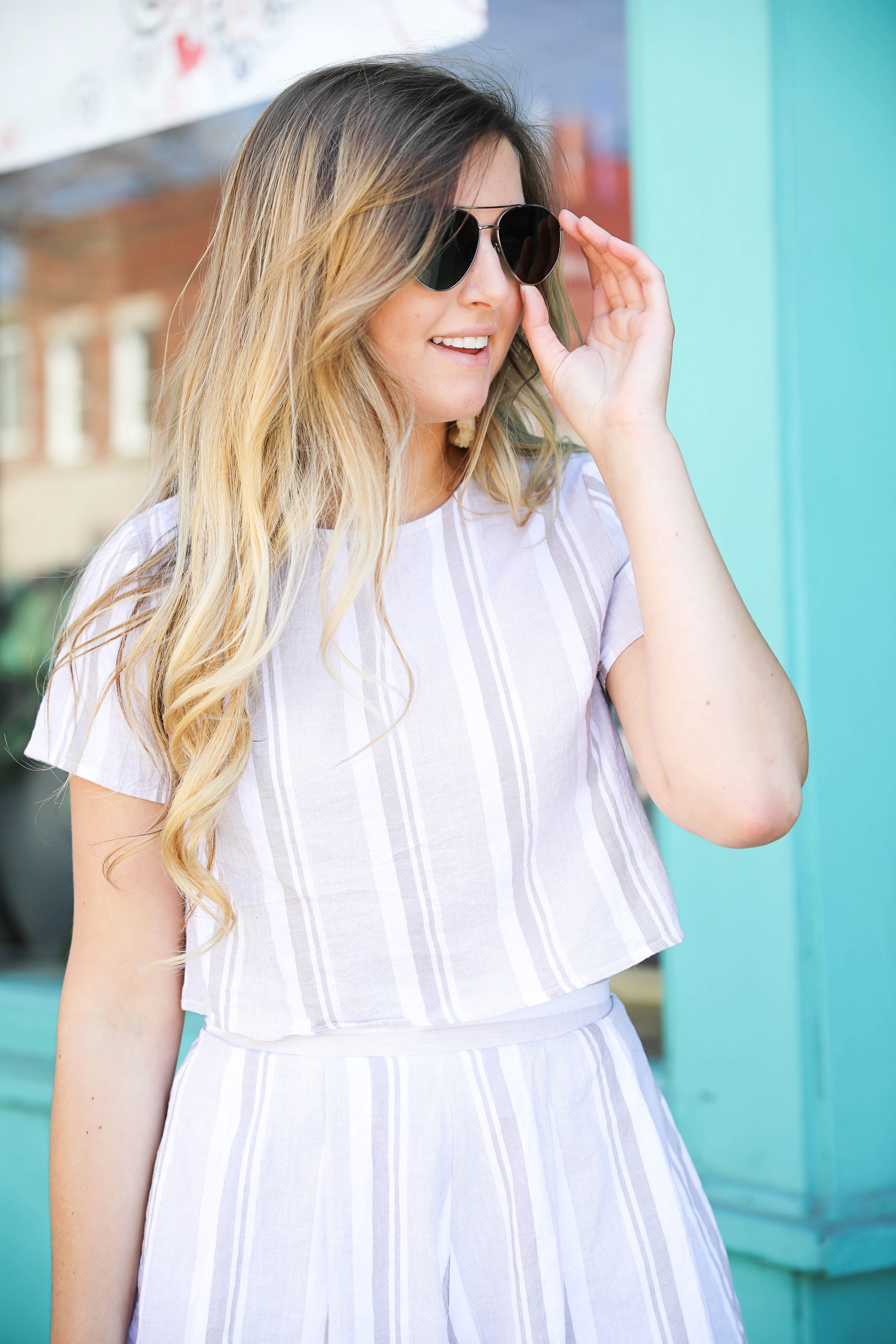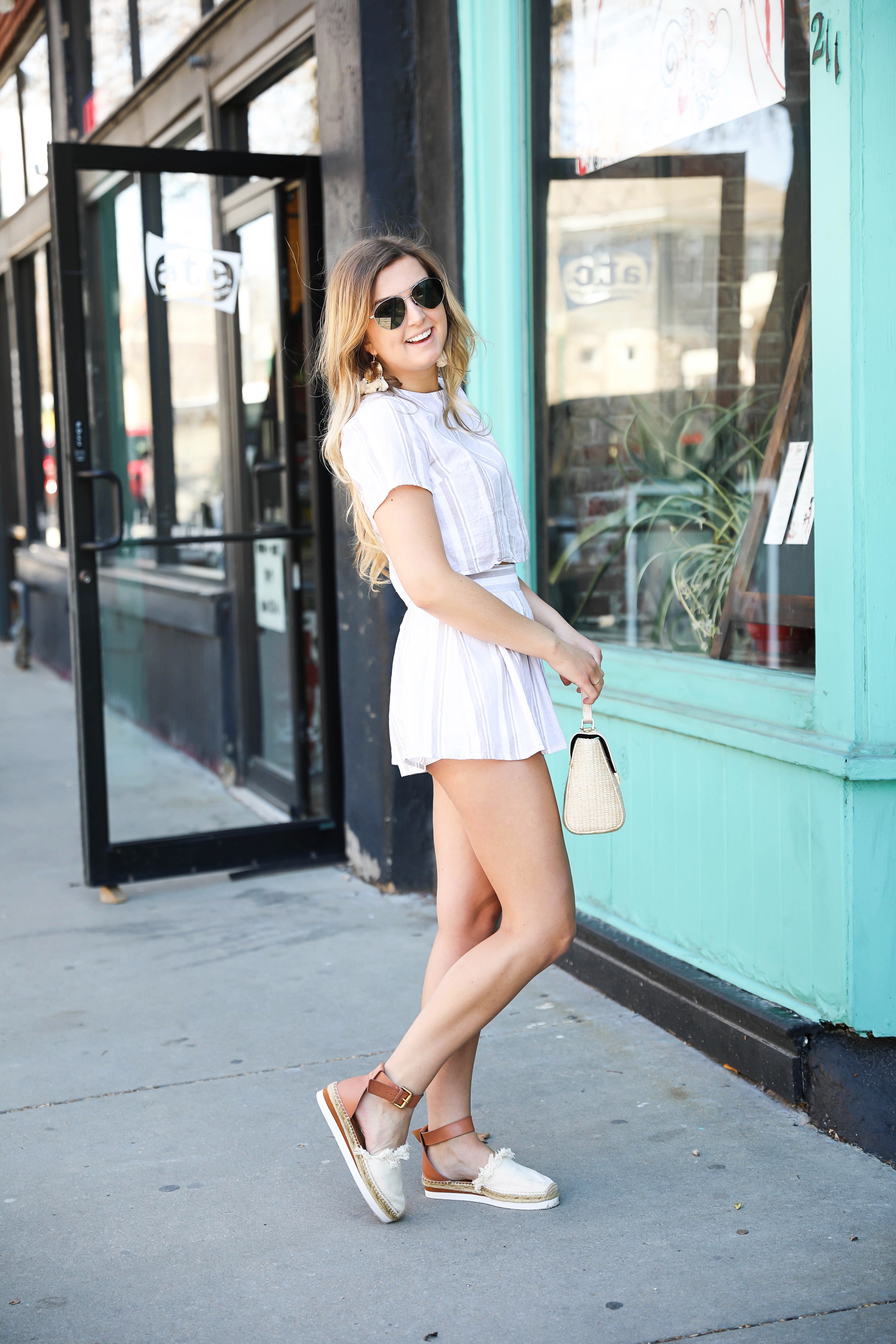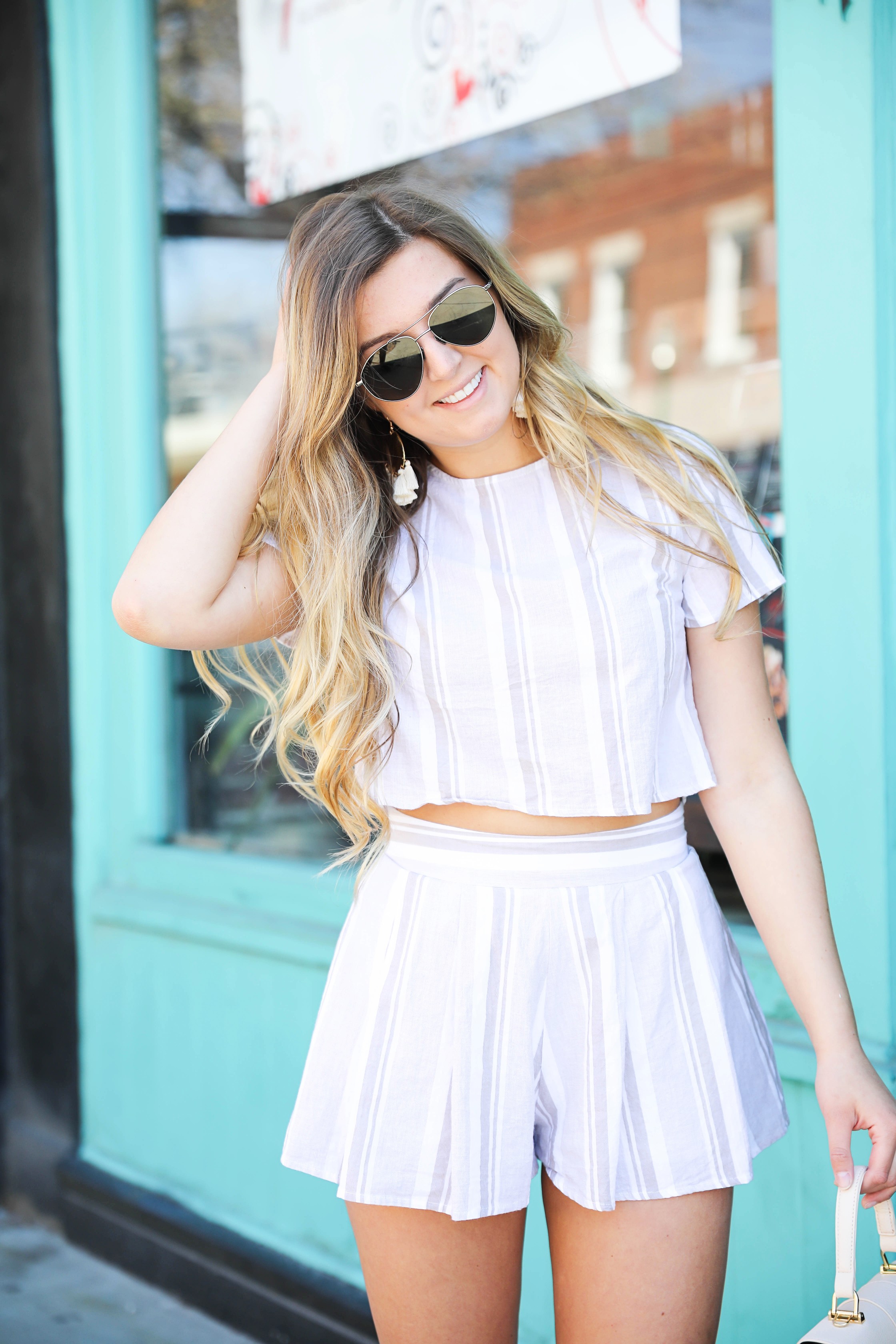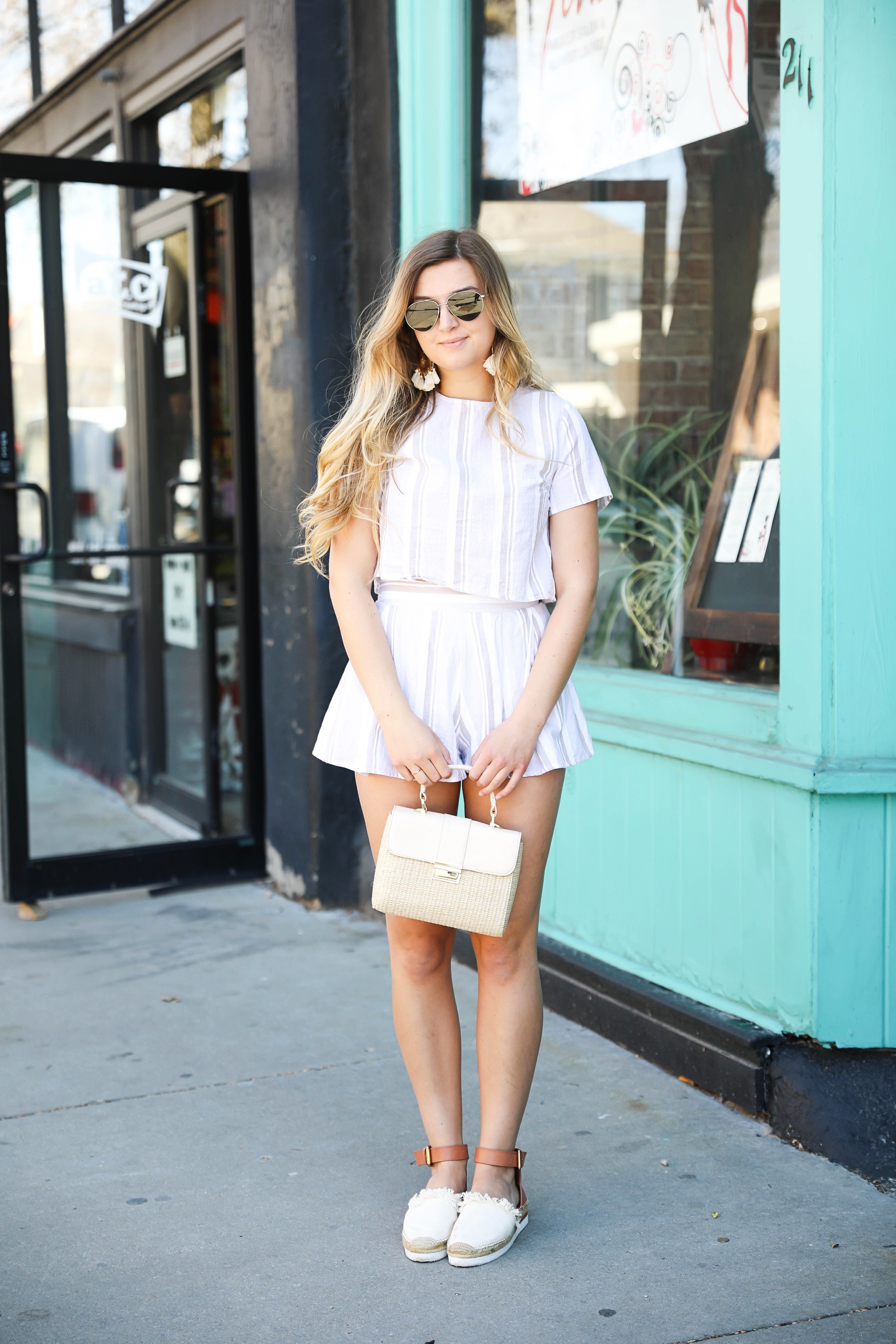 I am going to finally start putting up some of my spring break vlogs this week so make sure you are subscribed to my channel! I have so many exciting posts coming up, my birthday is next month and I am sitting down and planning some fun things for that! Anyone interested in a bday giveaway?!
xoxo,
Lauren Emily Lindmark
*(c/o) stands for courtesy of, these sunglasses were generously sent to me by DIFF – however – I was not obligated to post about them on my blog and all opinions are always my own.
Copyright © 2018 dailydoseofcharm.com