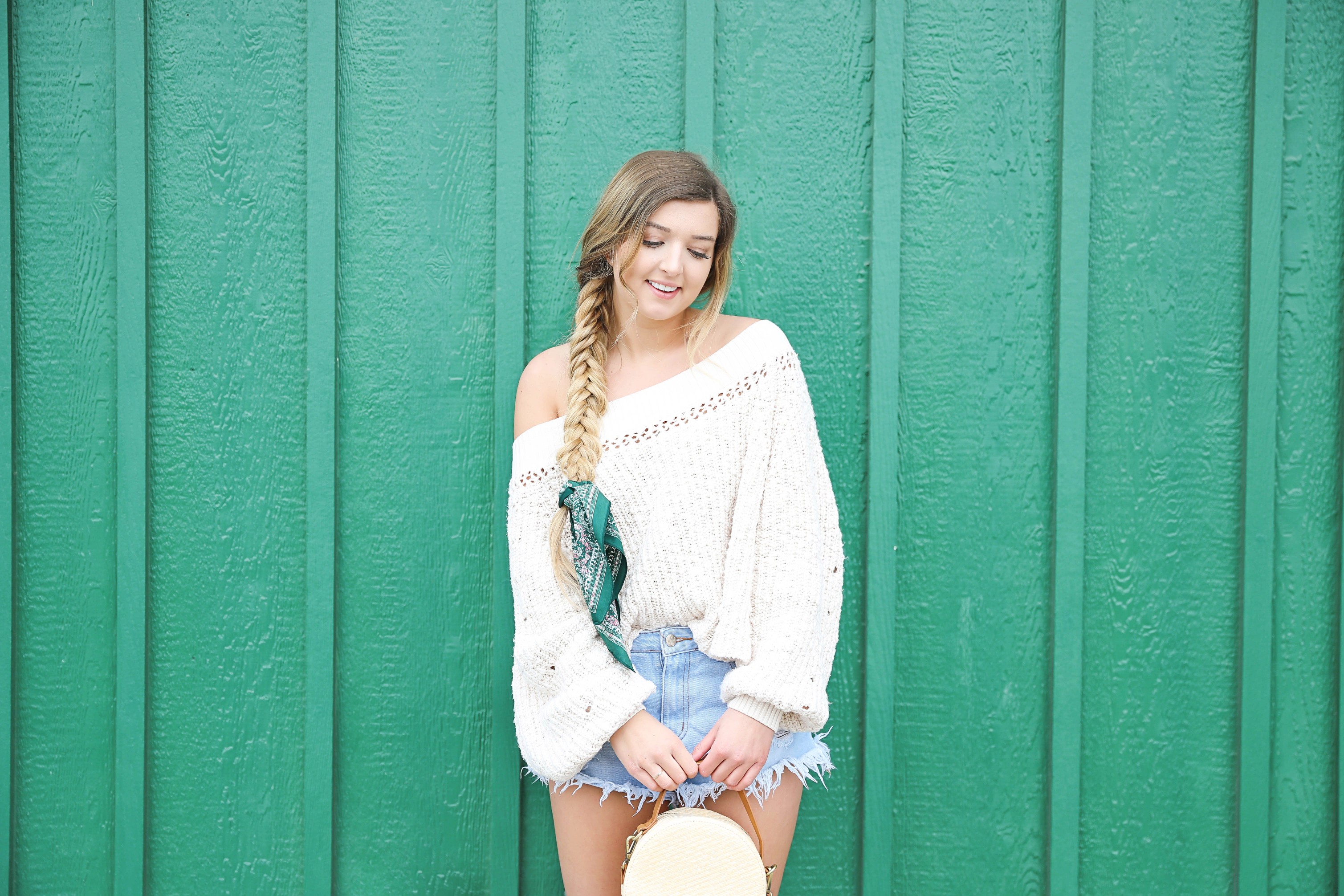 Slouchy Sweaters & Silk Scarves | OOTD
Hey friends, happy almost weekend! Okay, if you follow me on Instagram you were probably expecting a different post today. I have been trying to put together some of my vacation vlogs and to be honest – they are taking forever! I have been crazy busy, which hasn't helped with editing, but honestly – life is so good right now! I'm going to try to finish the first vlog post for tomorrow, but since all of my friends are back from break I have been spending a lot of time with them on top of schoolwork and everything else going on!
I'm actually writing this at 4:30 a.m. – my roomie and I spent all night getting work done and now we are watching SNL. These past few months I feel like I've been such a "college student" because I never used to stay up like this haha! Her and I are using her new gravity blanket (one of those blankets that weighs 20 lbs) and I swear this thing is dangerous, I was cuddling with it before class the other day and I didn't want to get up. We call it an "enabler" blanket haha! Okay this is getting so random, can you tell I'm tired?
I have been seeing people wear silk scarves in their hair more and more lately – I loooove it! I think it's such a cute way to spice up any hairstyle and outfit. I bought this one from Urban for only $14! However, I also did a whole roundup of Spring Accessories and there are more cute ones linked there. This sweater was my favorite thing to wear on the rainy days in Tetiaroa over spring break. It is so slouchy and comfy! It looks so good thrown over a pair of shorts. I wore my velvet sneakers and grabbed one of my straw bags for this look. I really need to invest in some new accessories, I may be shopping the BP section of Nordstrom soon!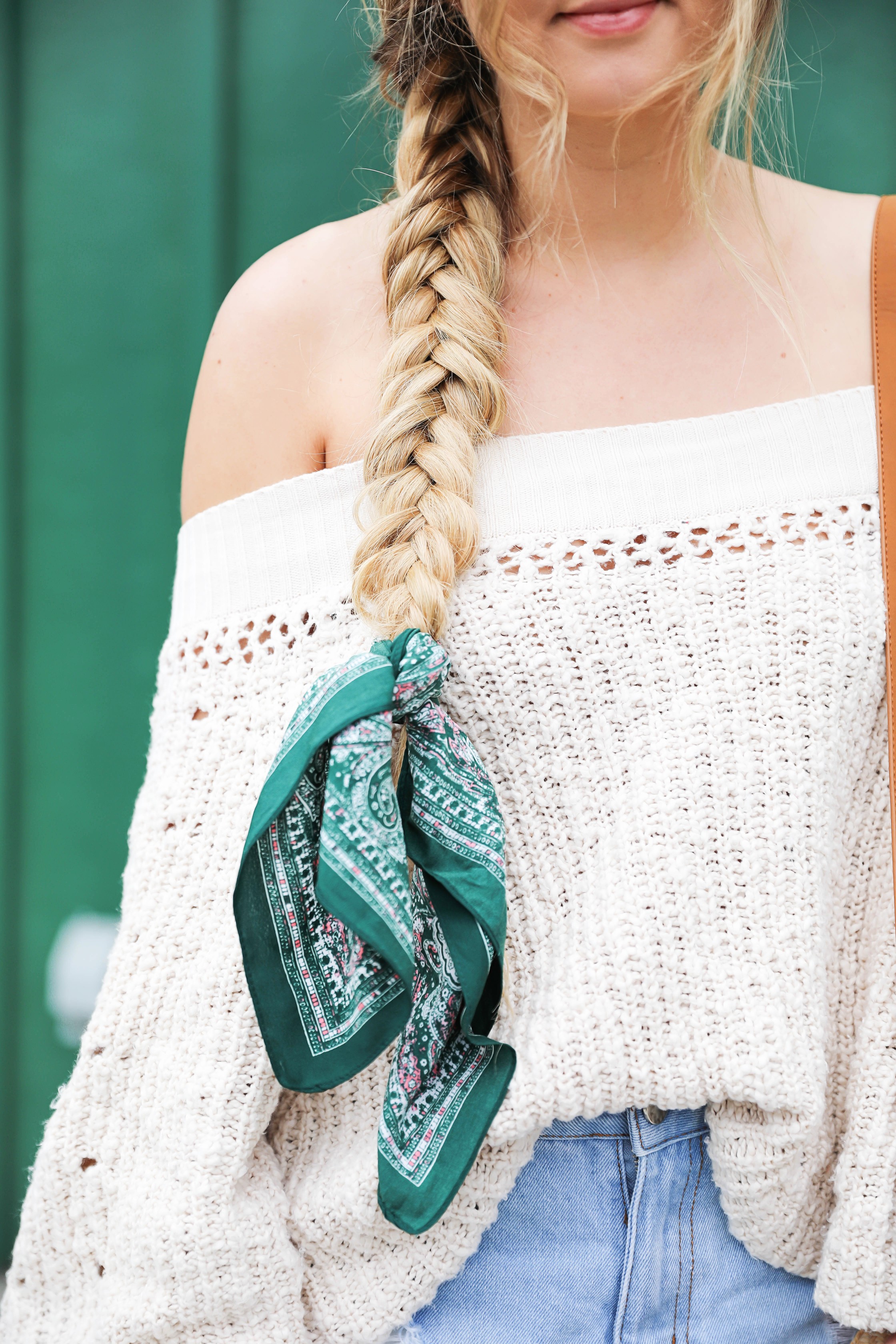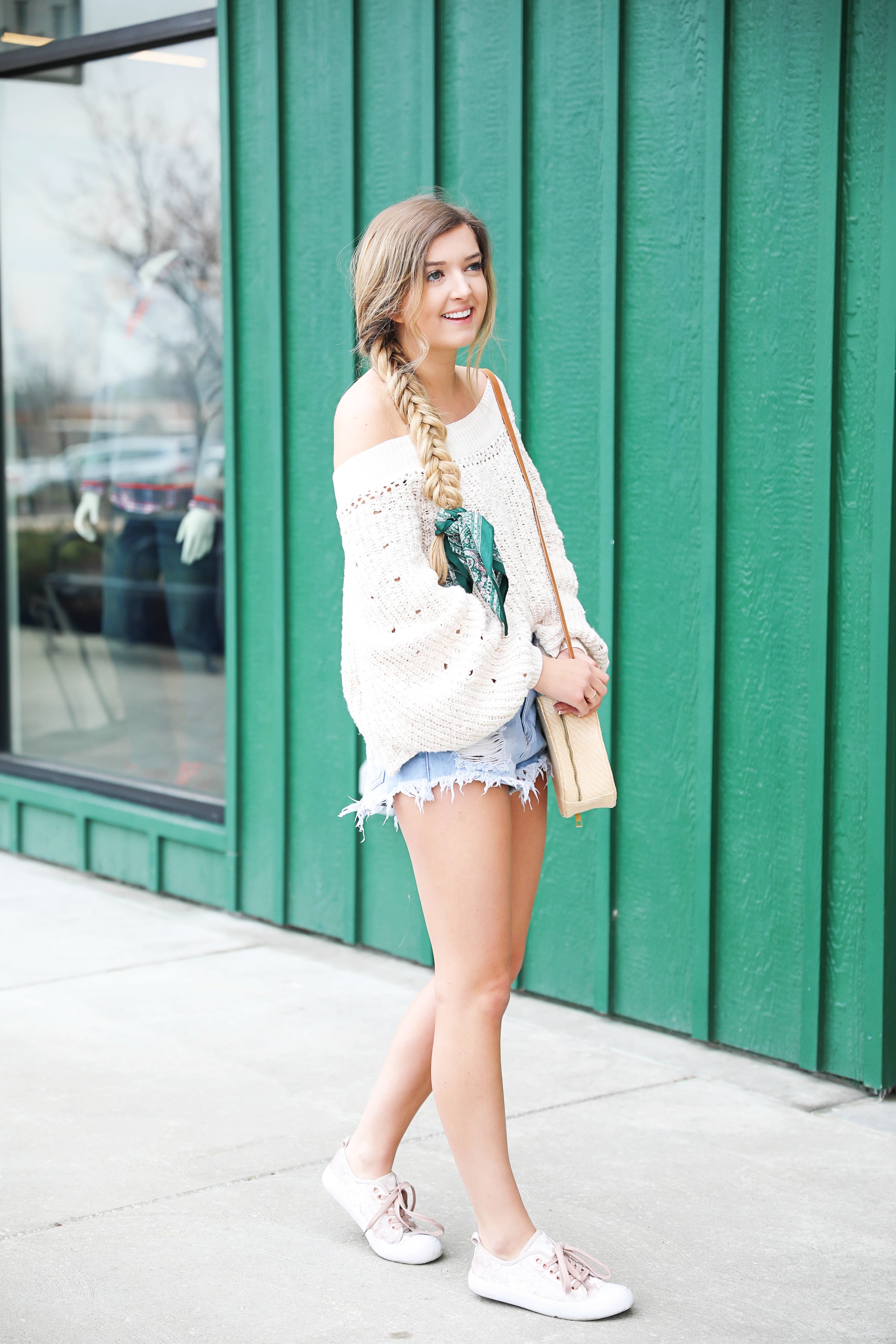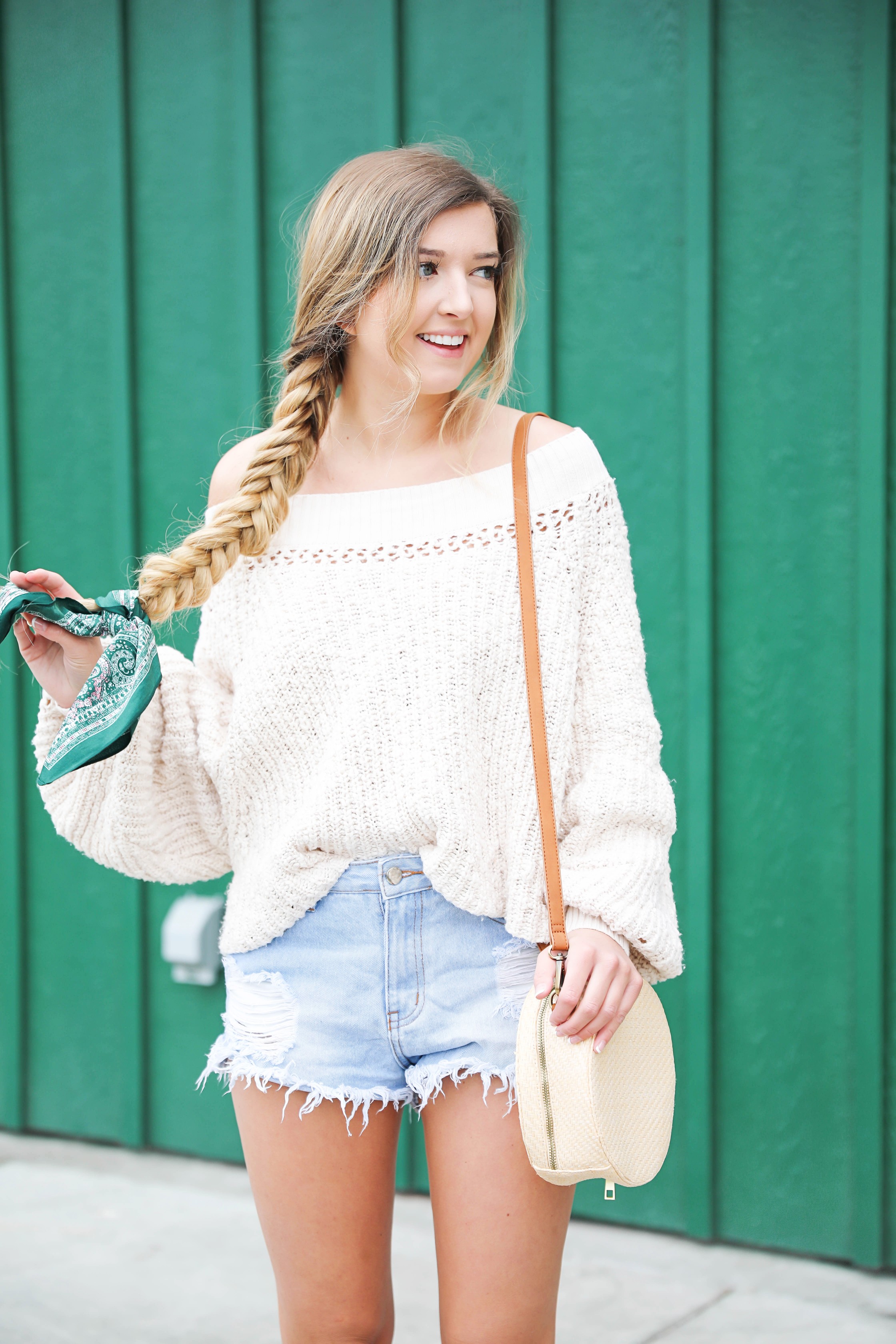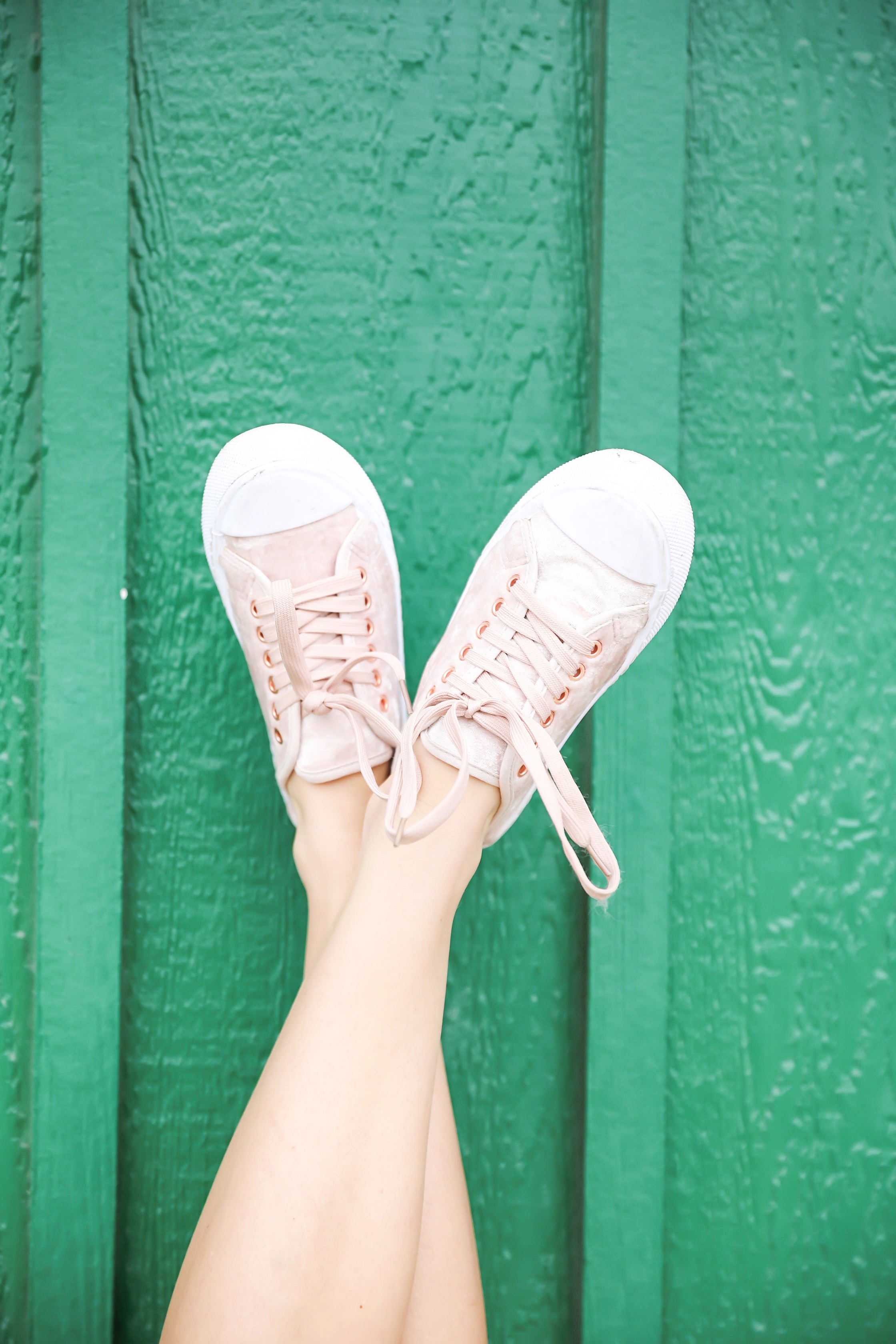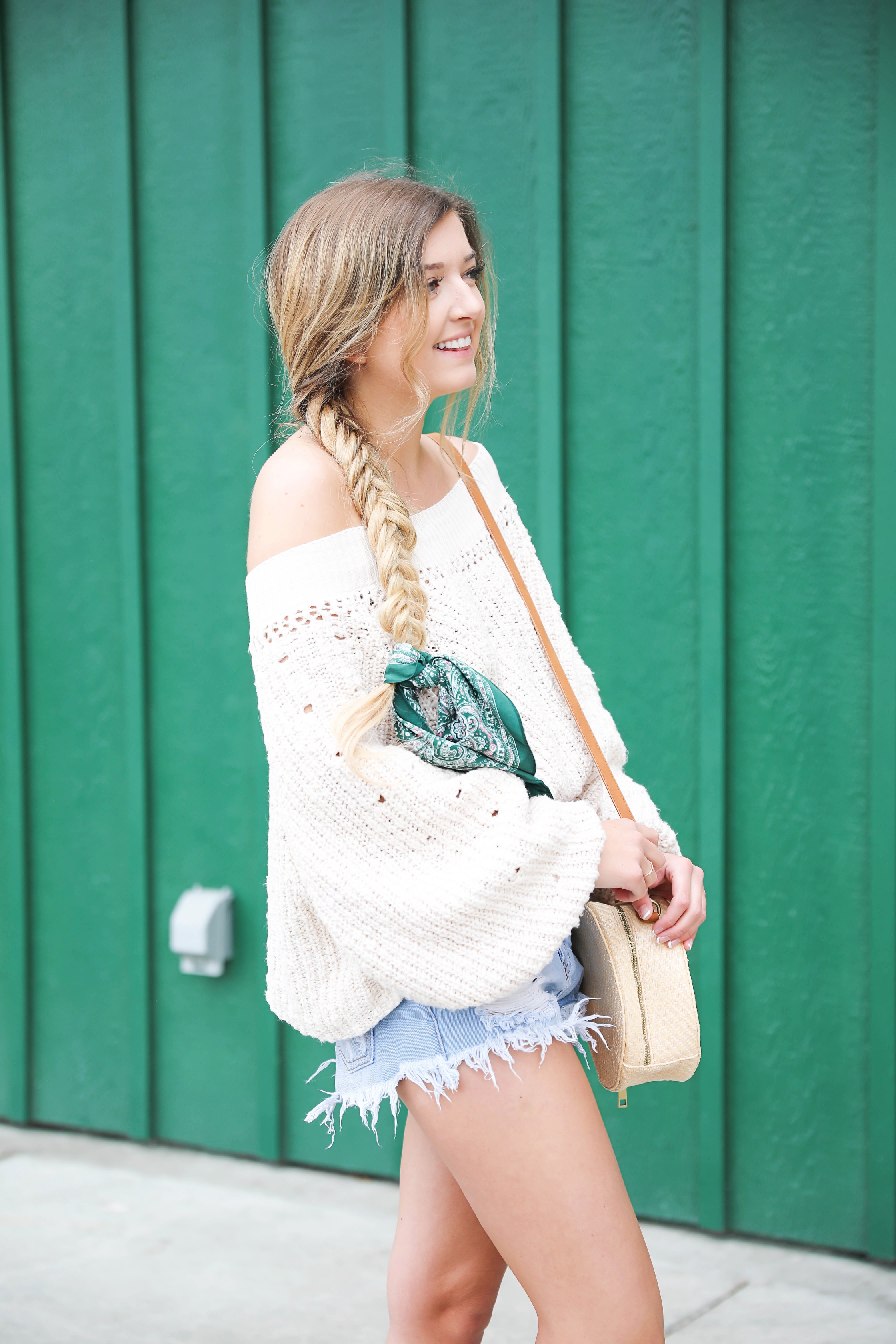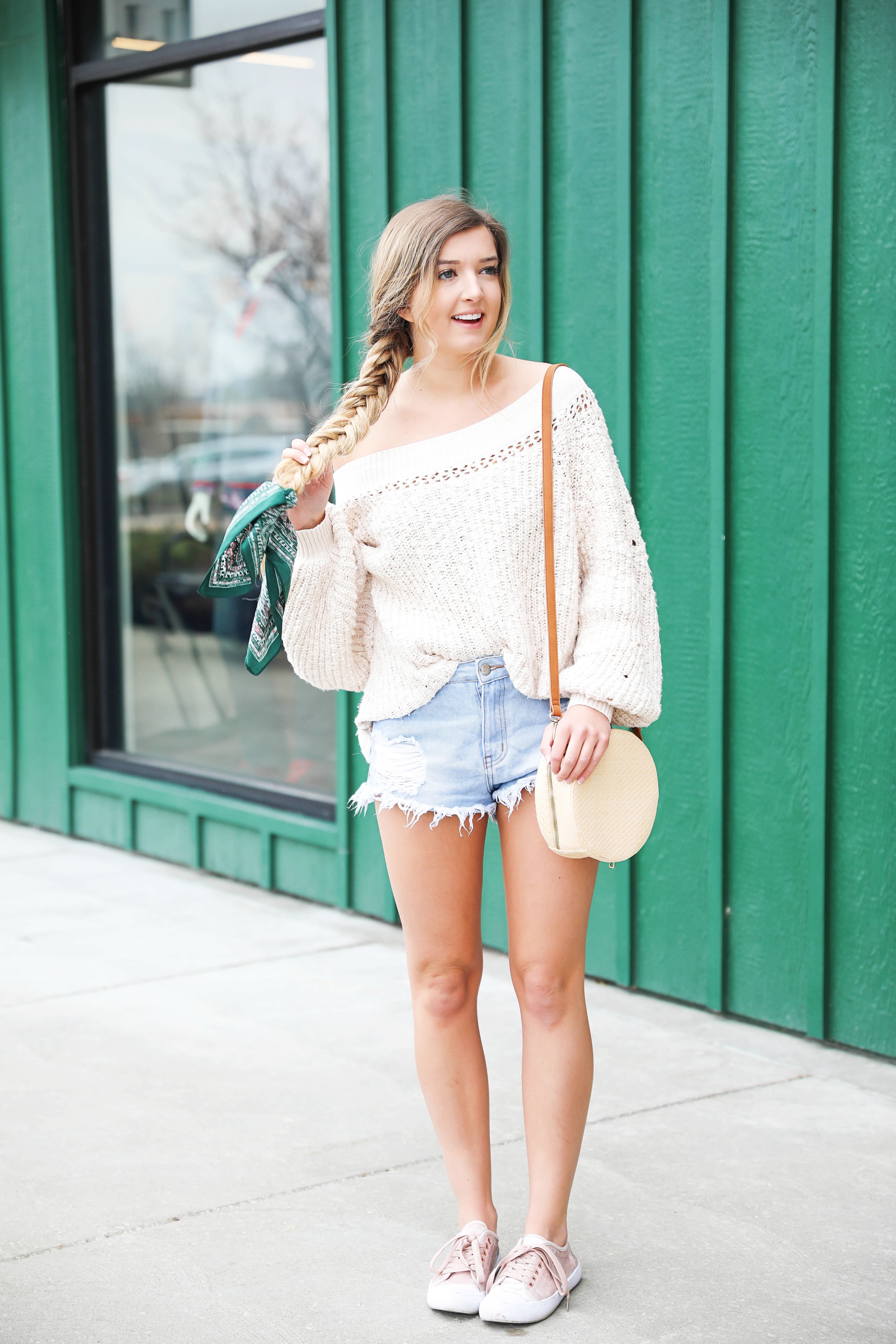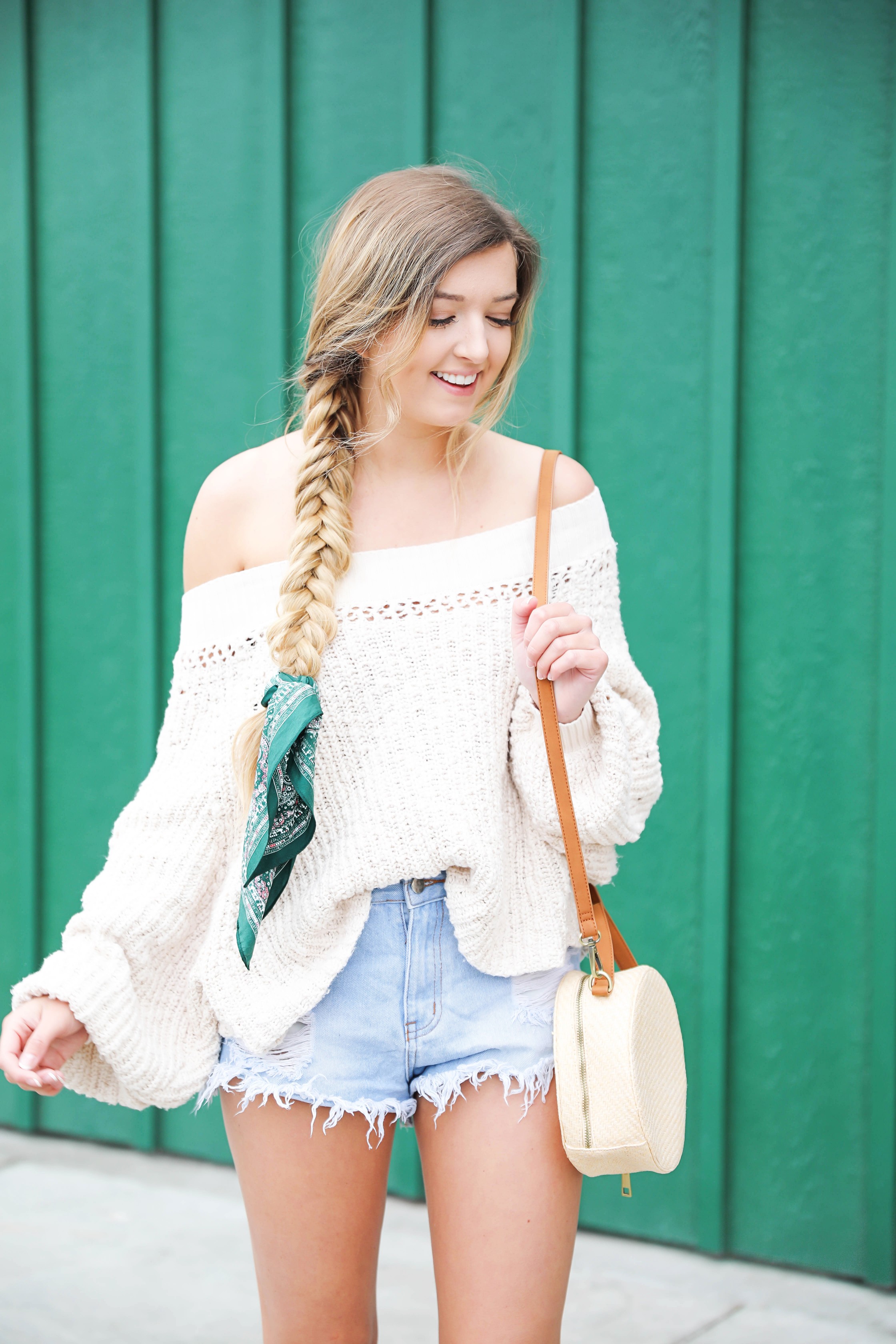 I took these photos outside of a store at an outdoor shopping area and I had to lay on the floor to get the shoe photo haha! My mom and I always talk about how we don't even care what people think while we do photos anymore, we just take pics wherever! My cousin asked if people ever think I'm taking senior year photos, I'm sure they do…or they just think I'm super vain haha! Either way, I love what I do and my mom is the best for always helping me!
Stay tuned for some more fun spring posts! Happy almost weekend! What are you guys doing for Easter (if you celebrate)? We always go to our lake house for the weekend, but KU is playing in the final four on Saturday so I'm thinking about sticking around my college town until then!
xoxo,
Lauren Emily Lindmark
Copyright © 2018 dailydoseofcharm.com