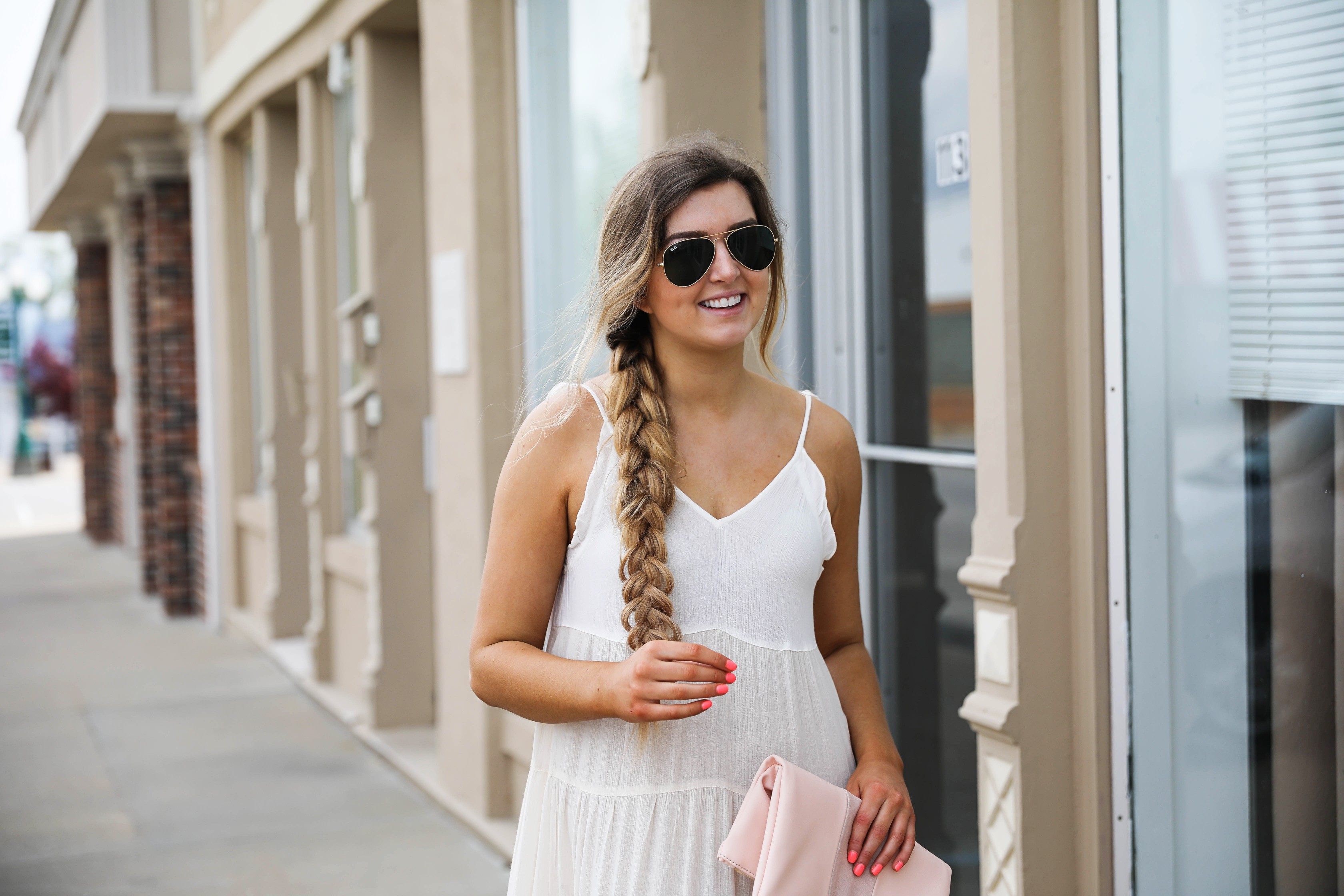 Flowy Color Block Dress | OOTD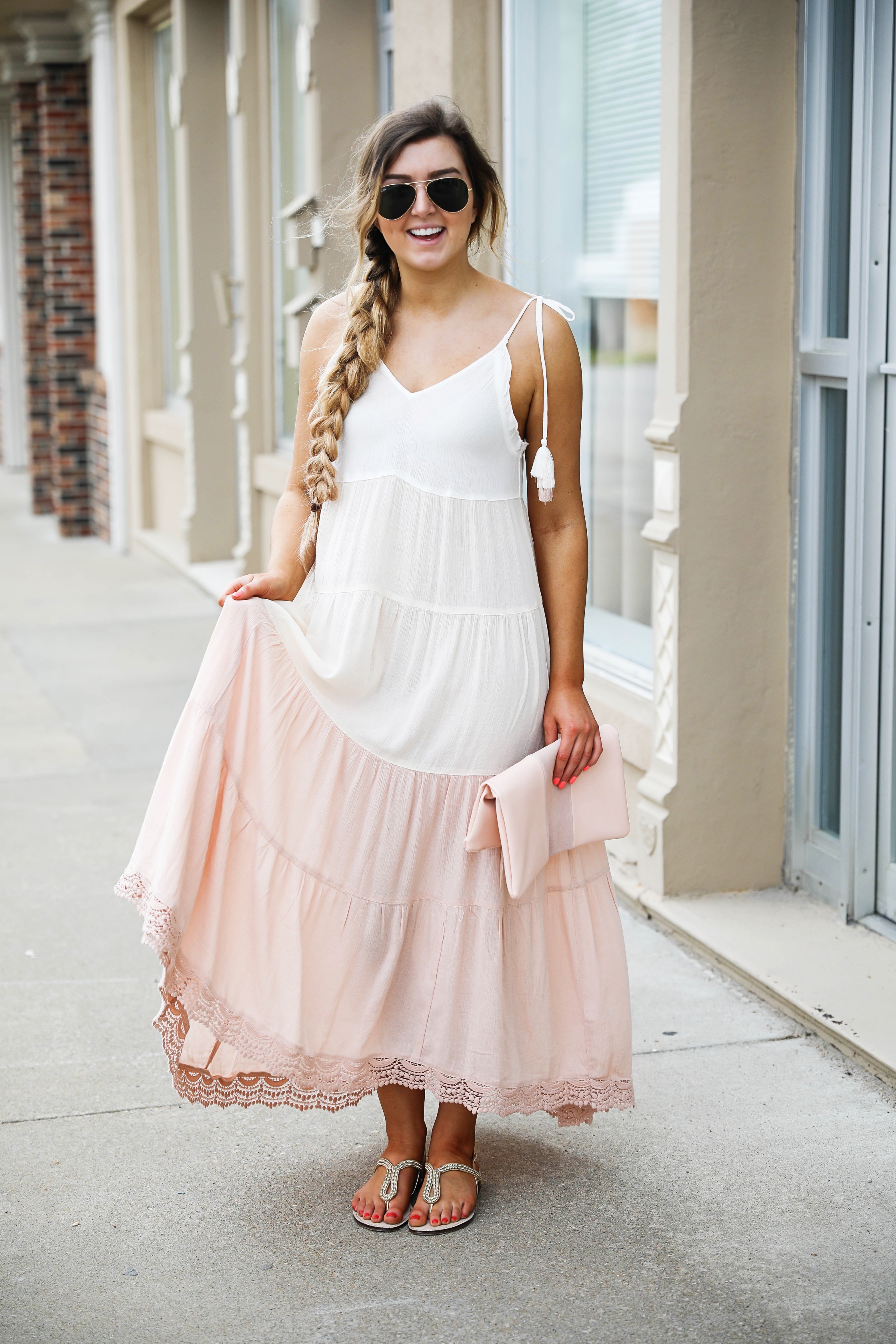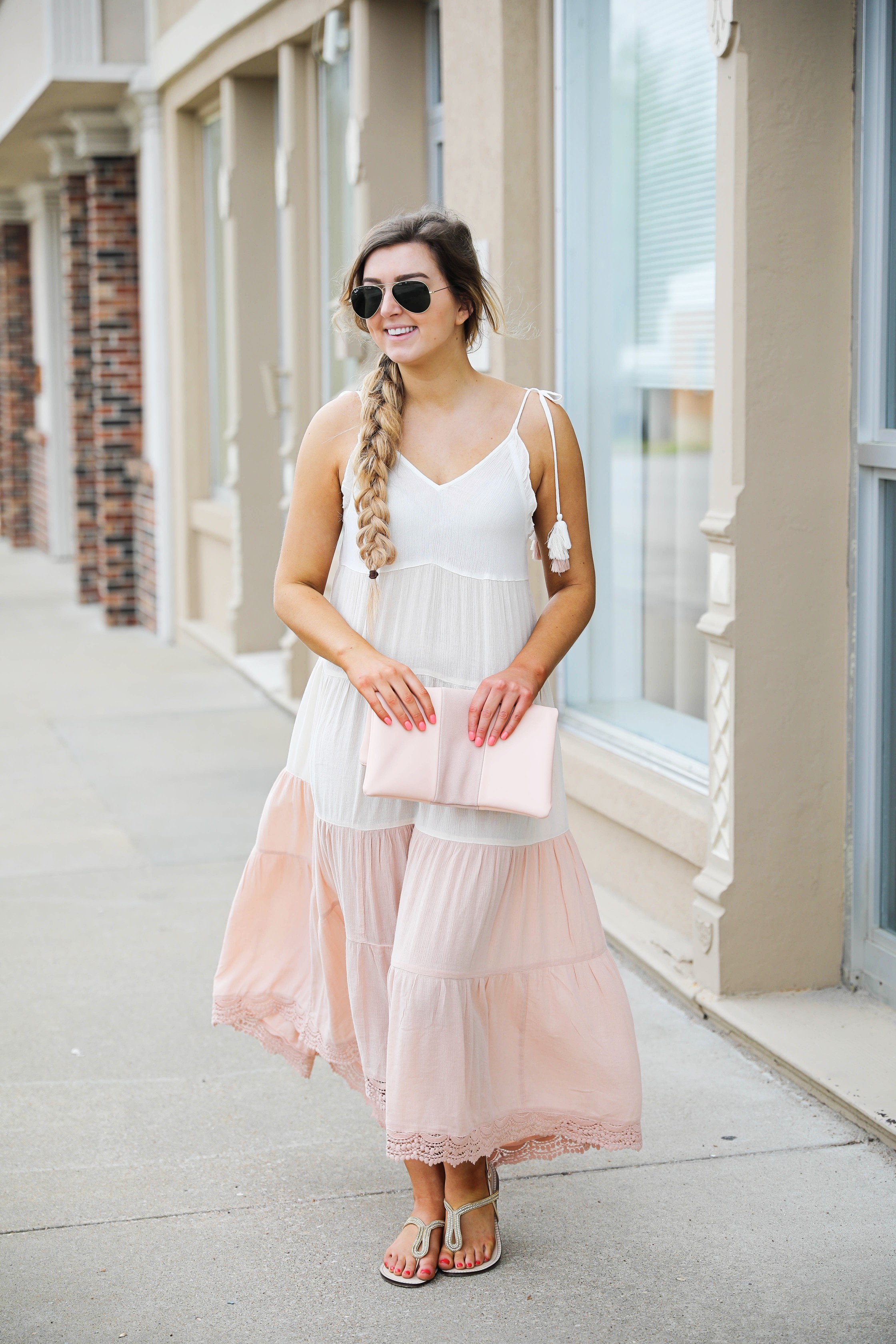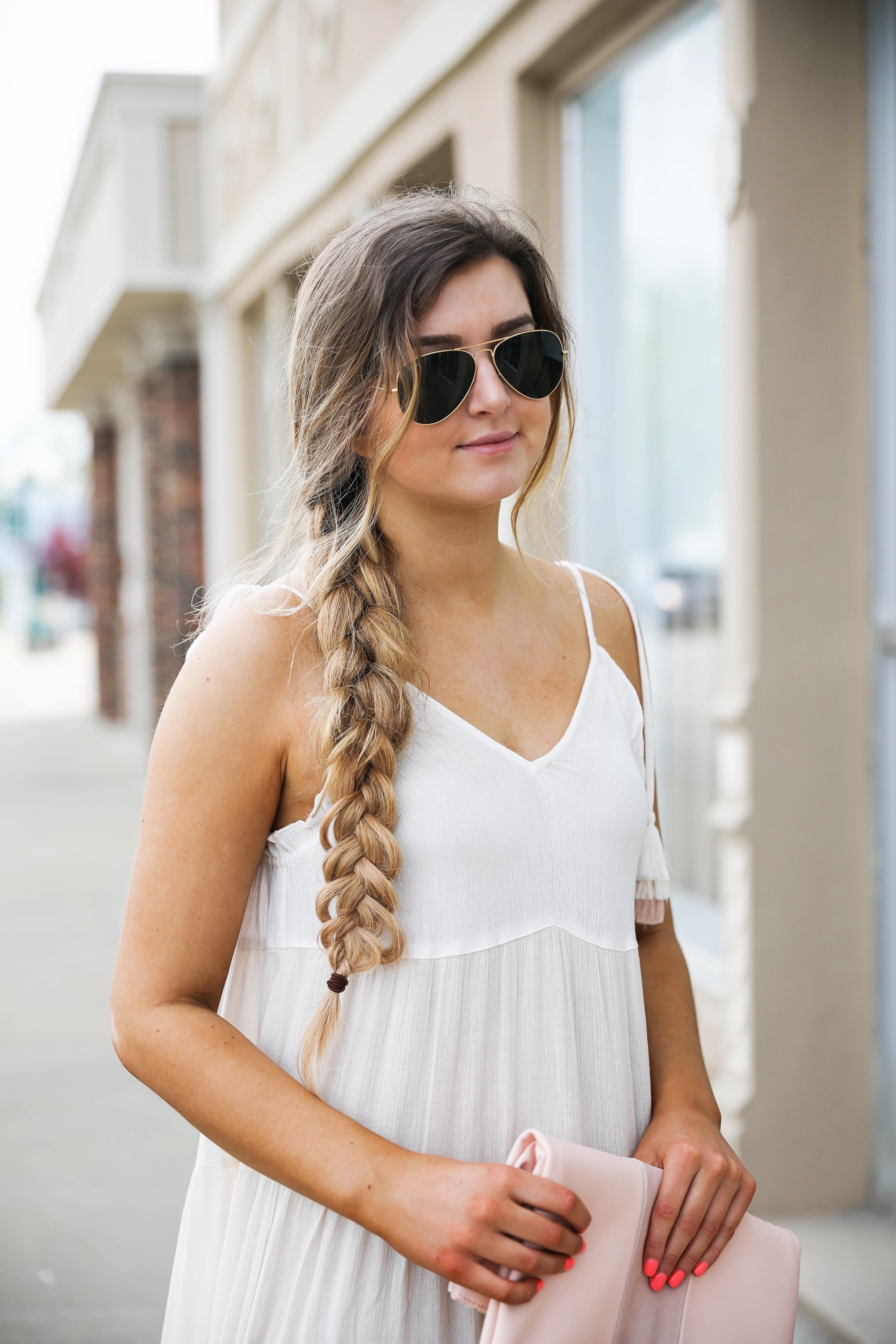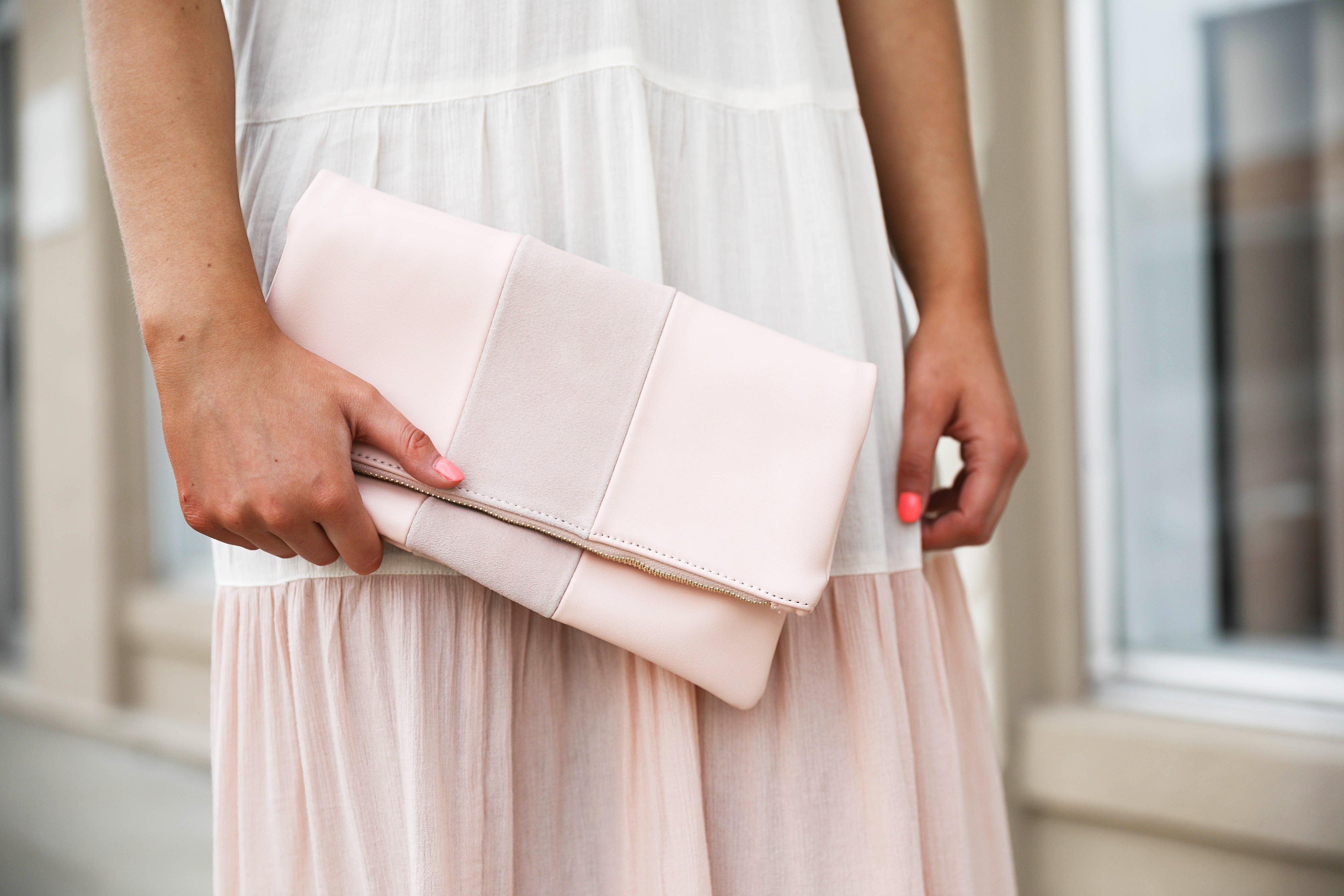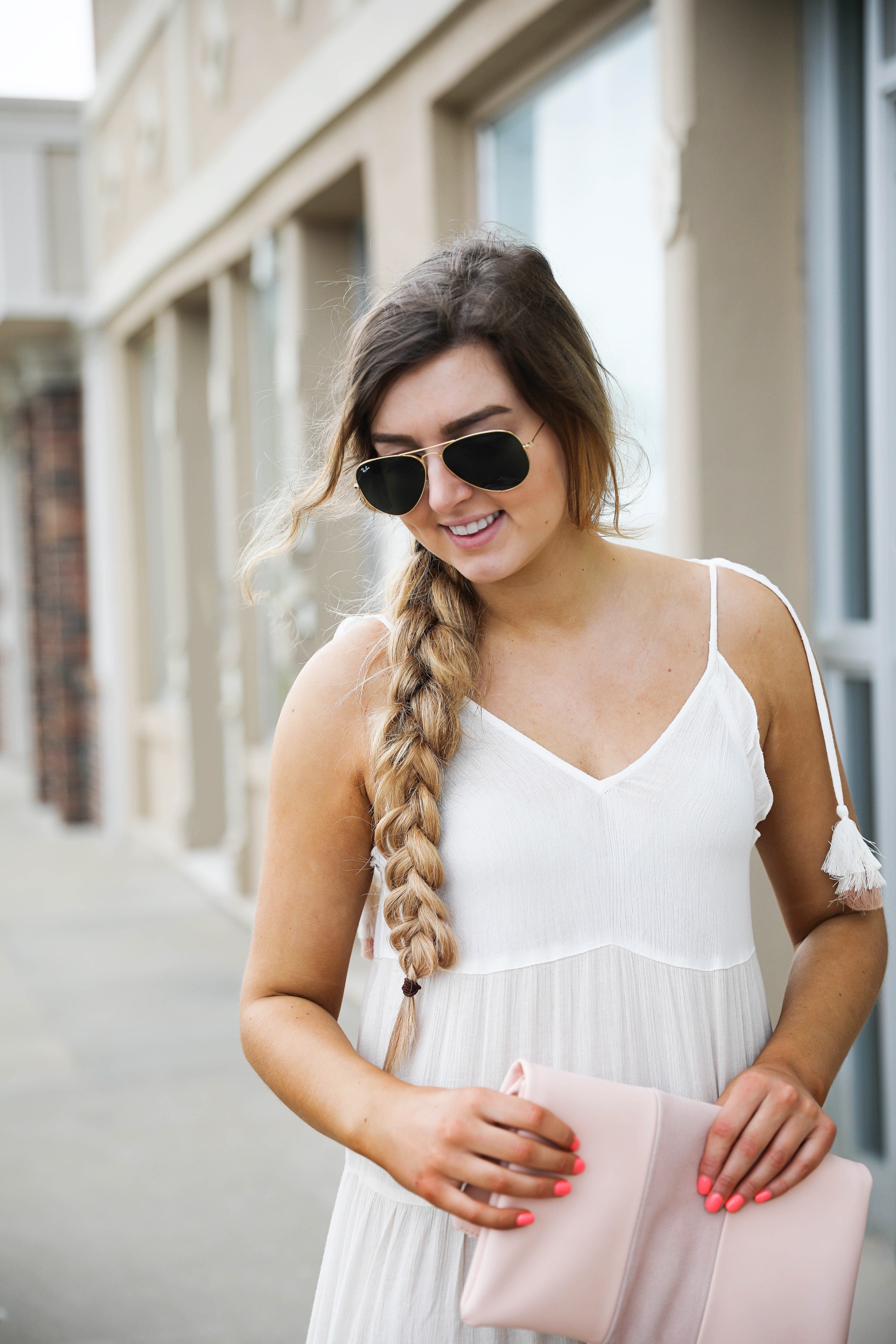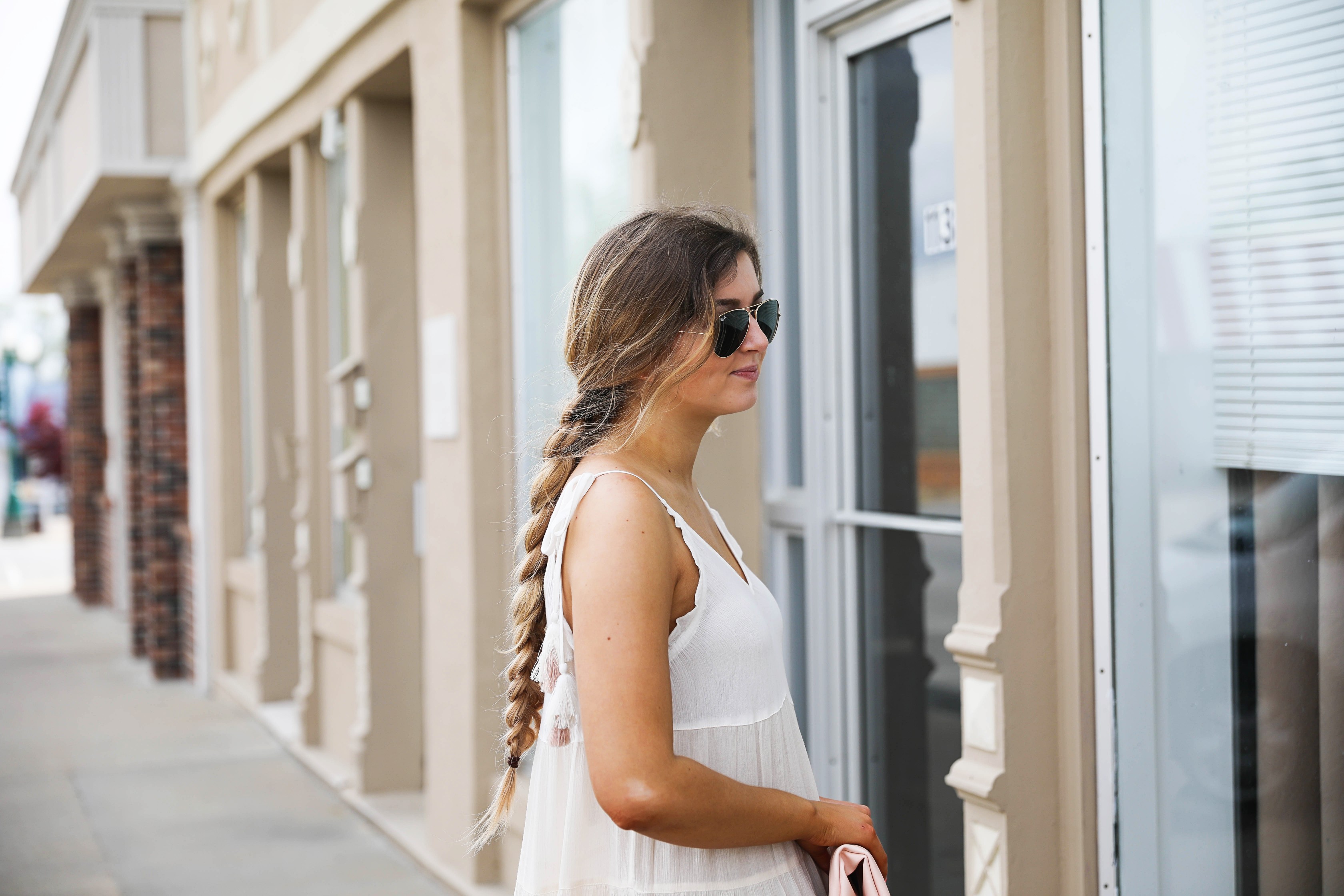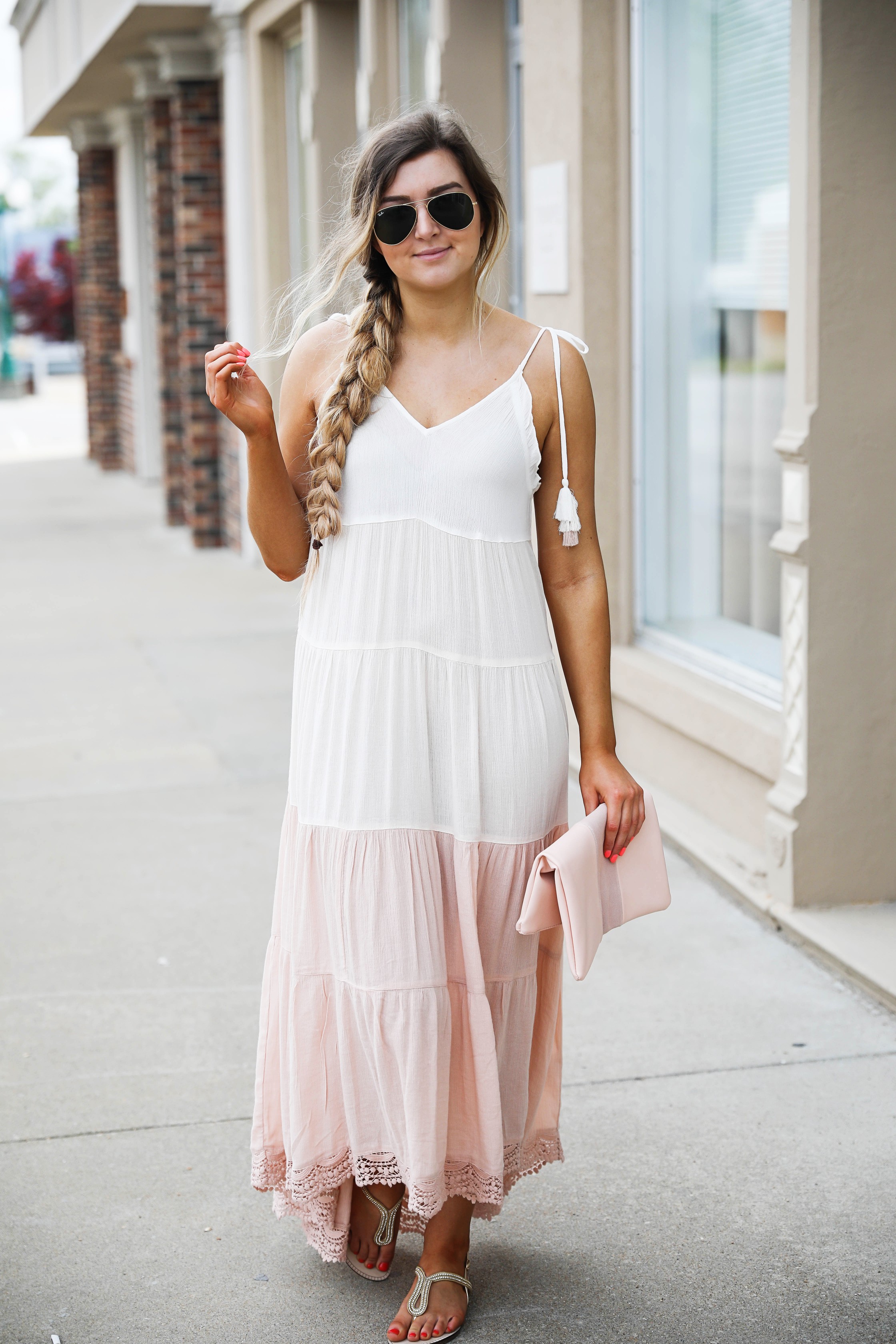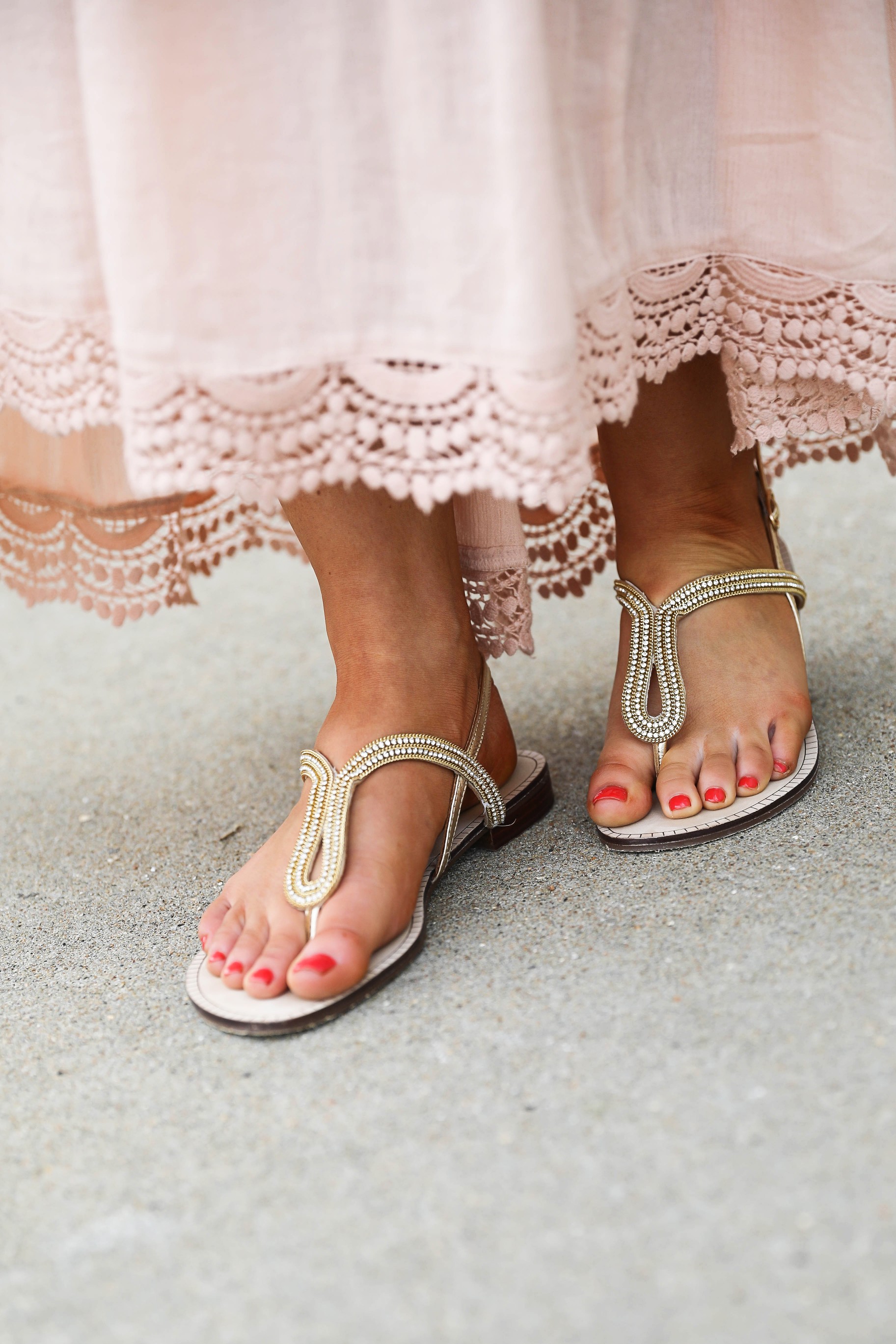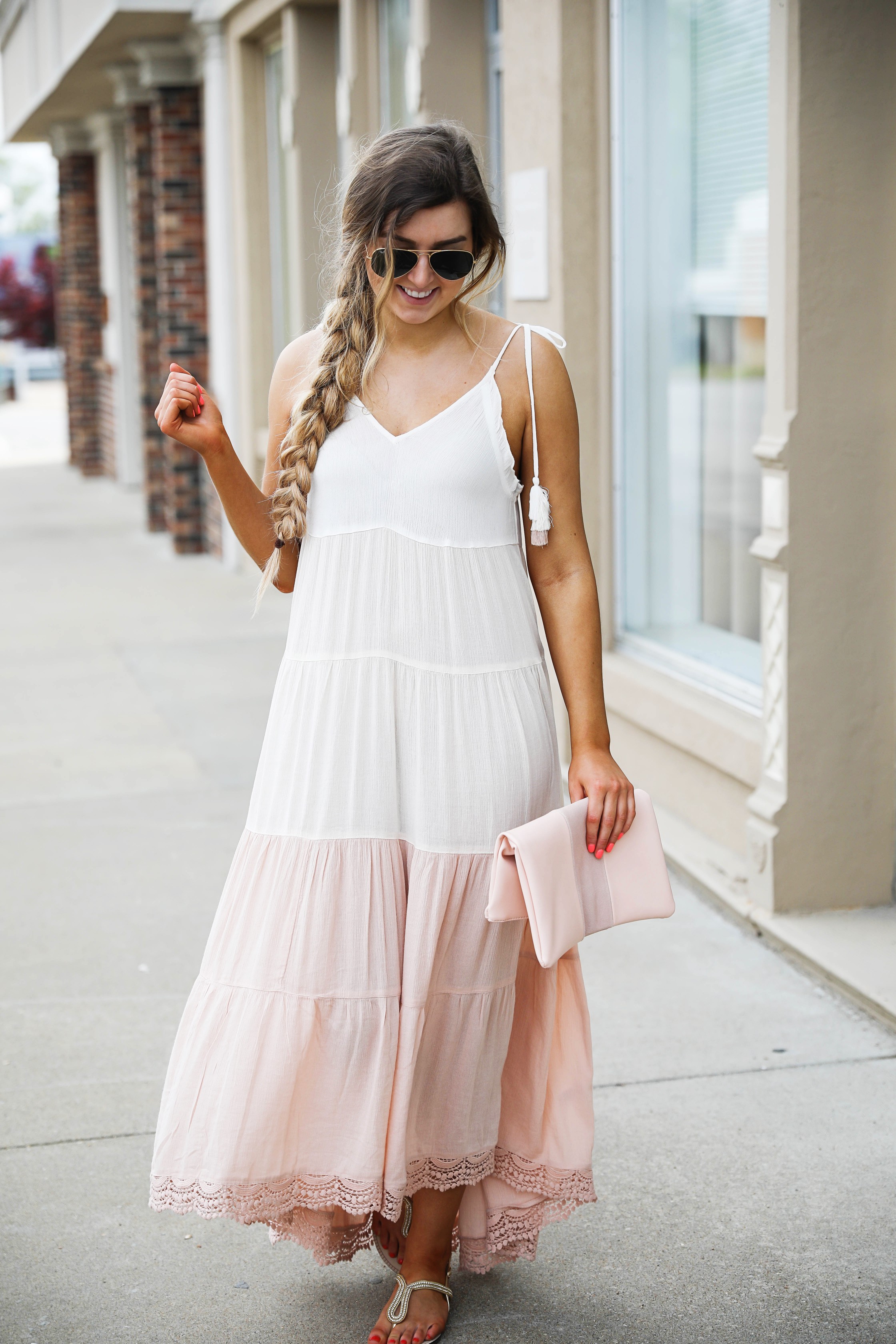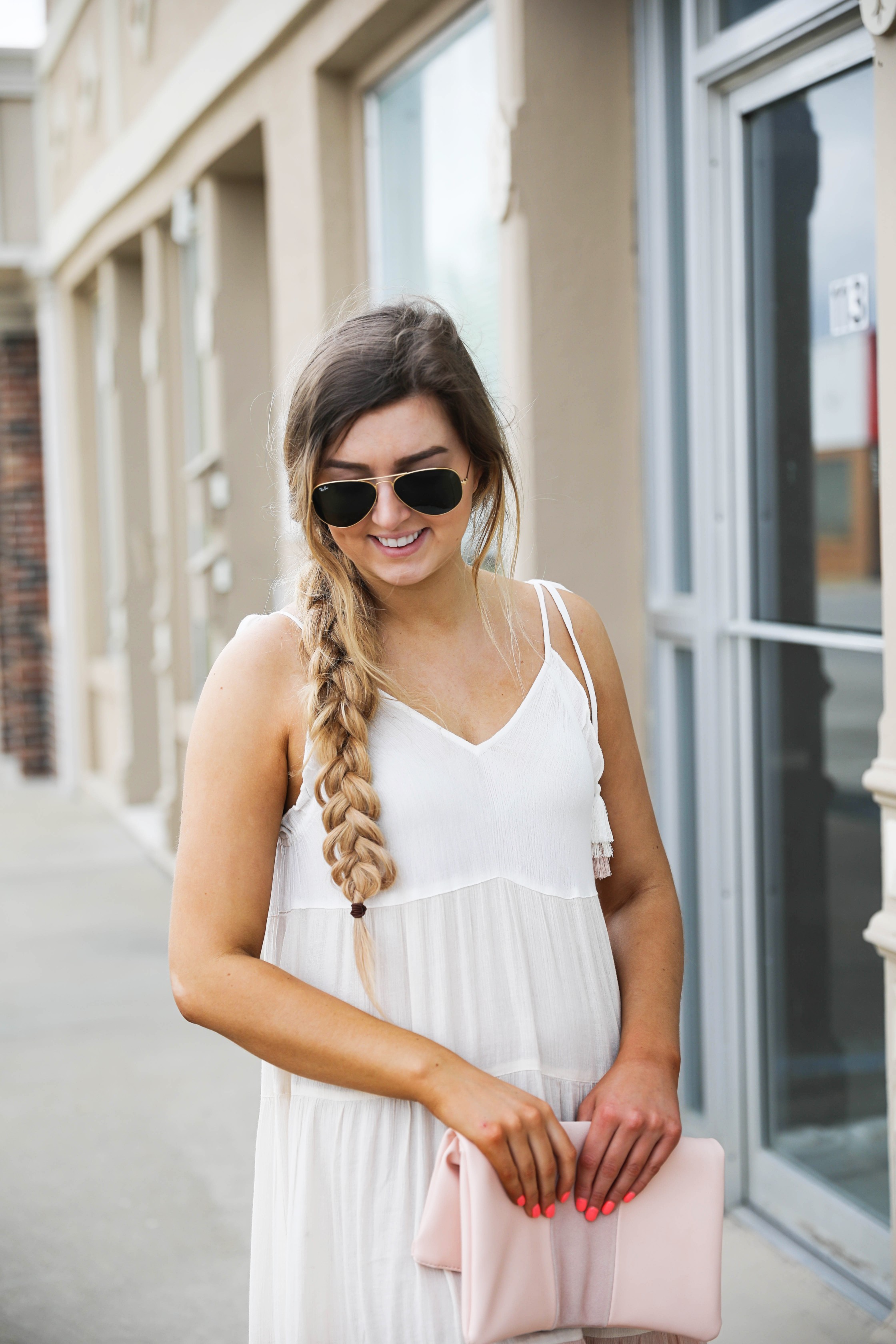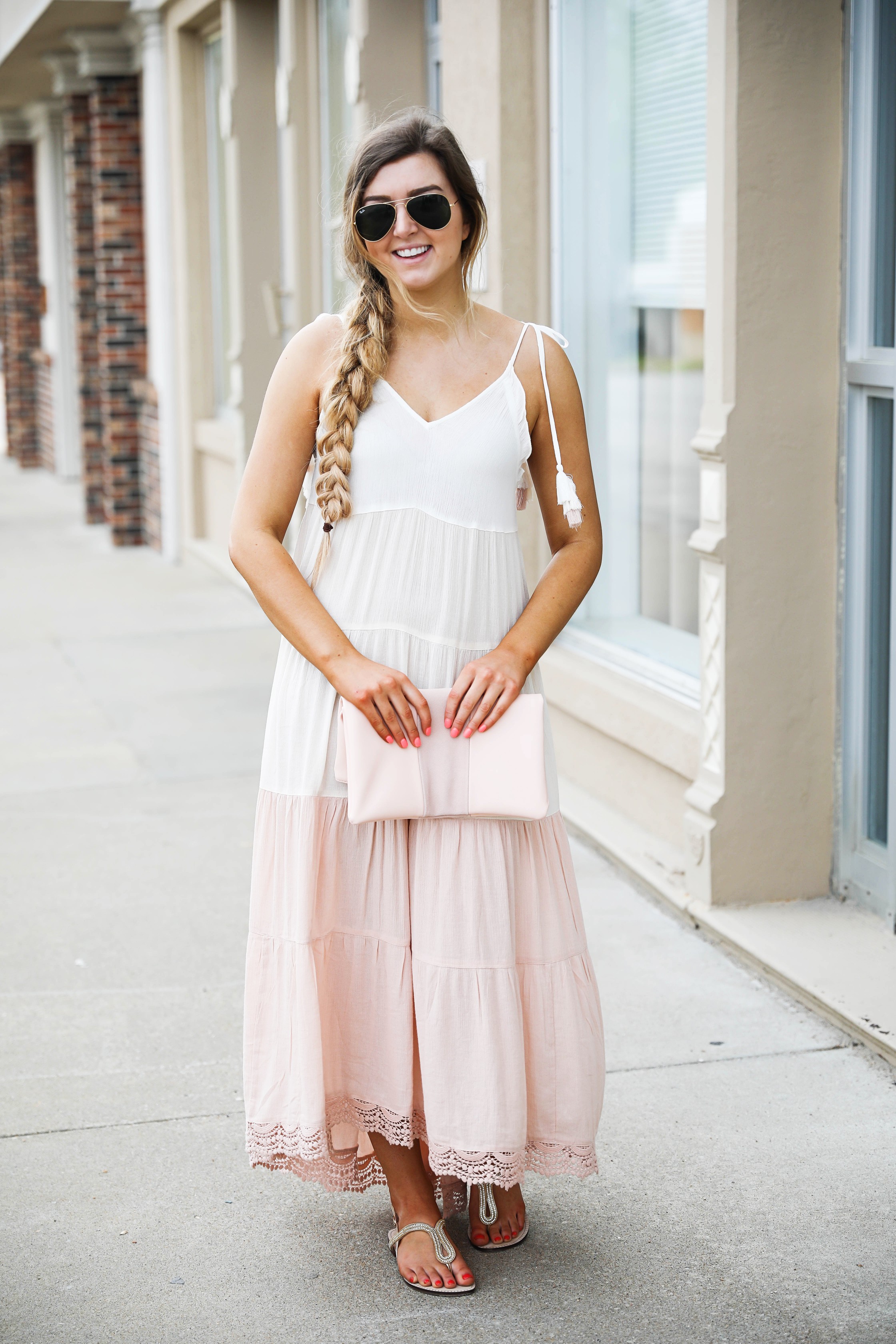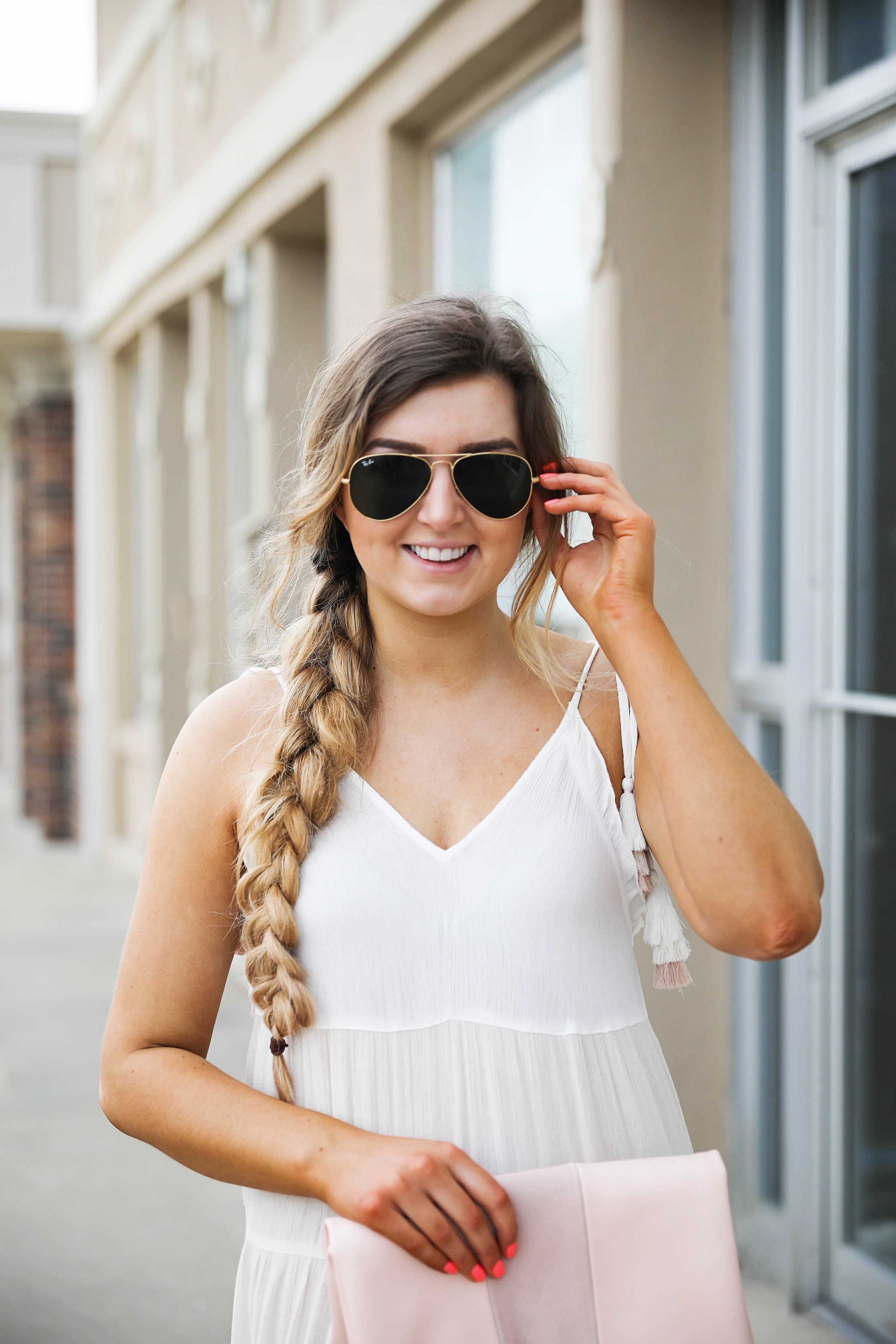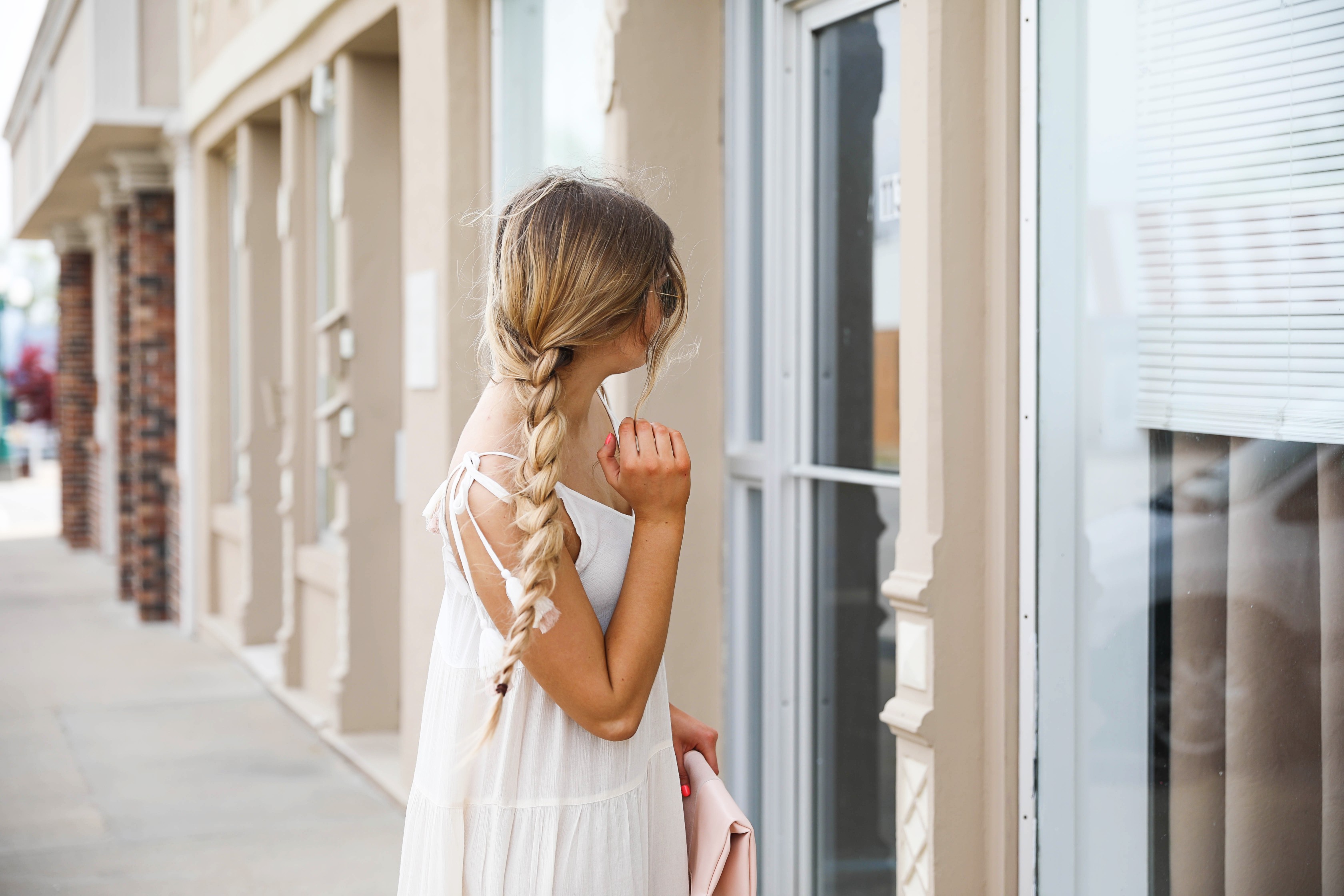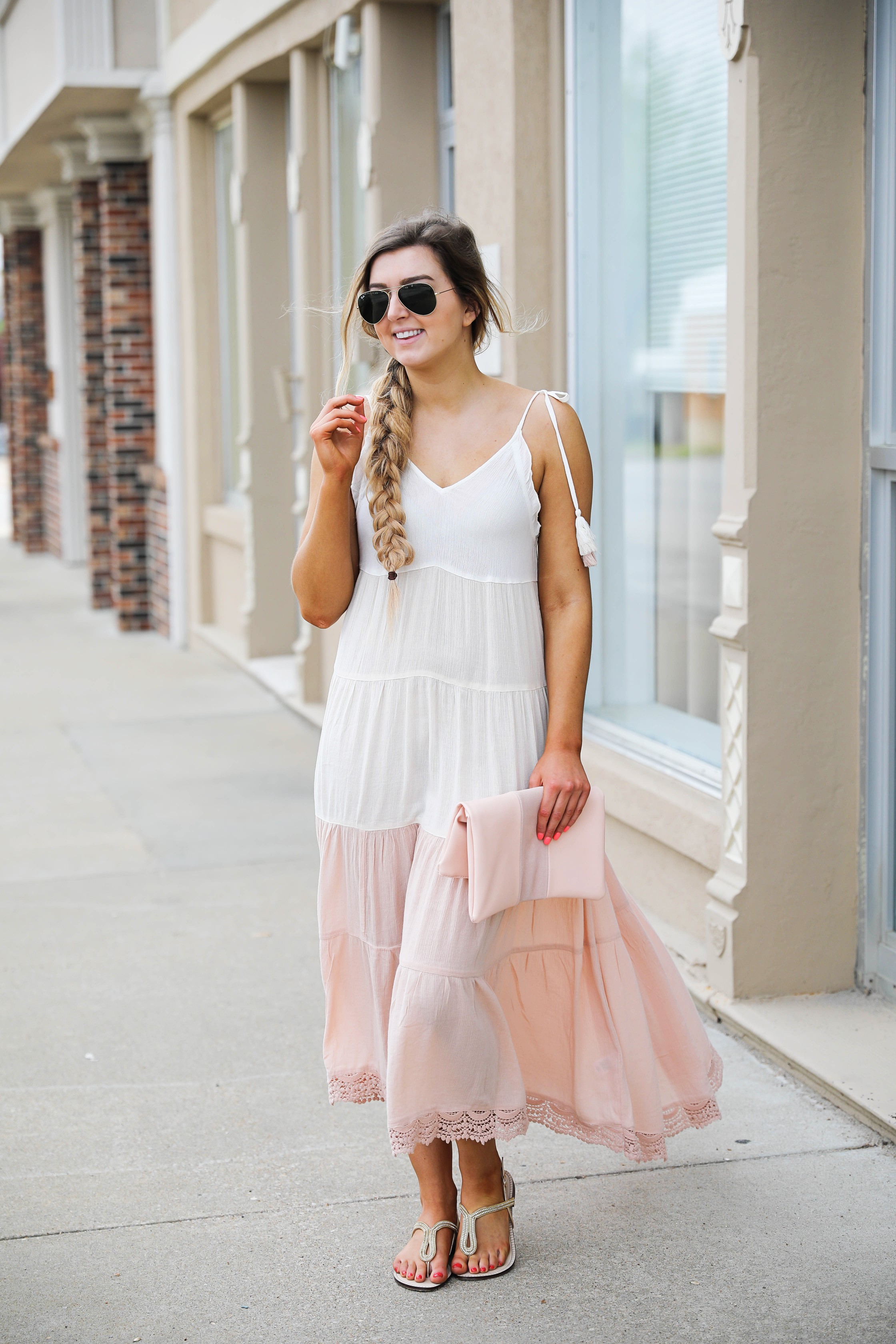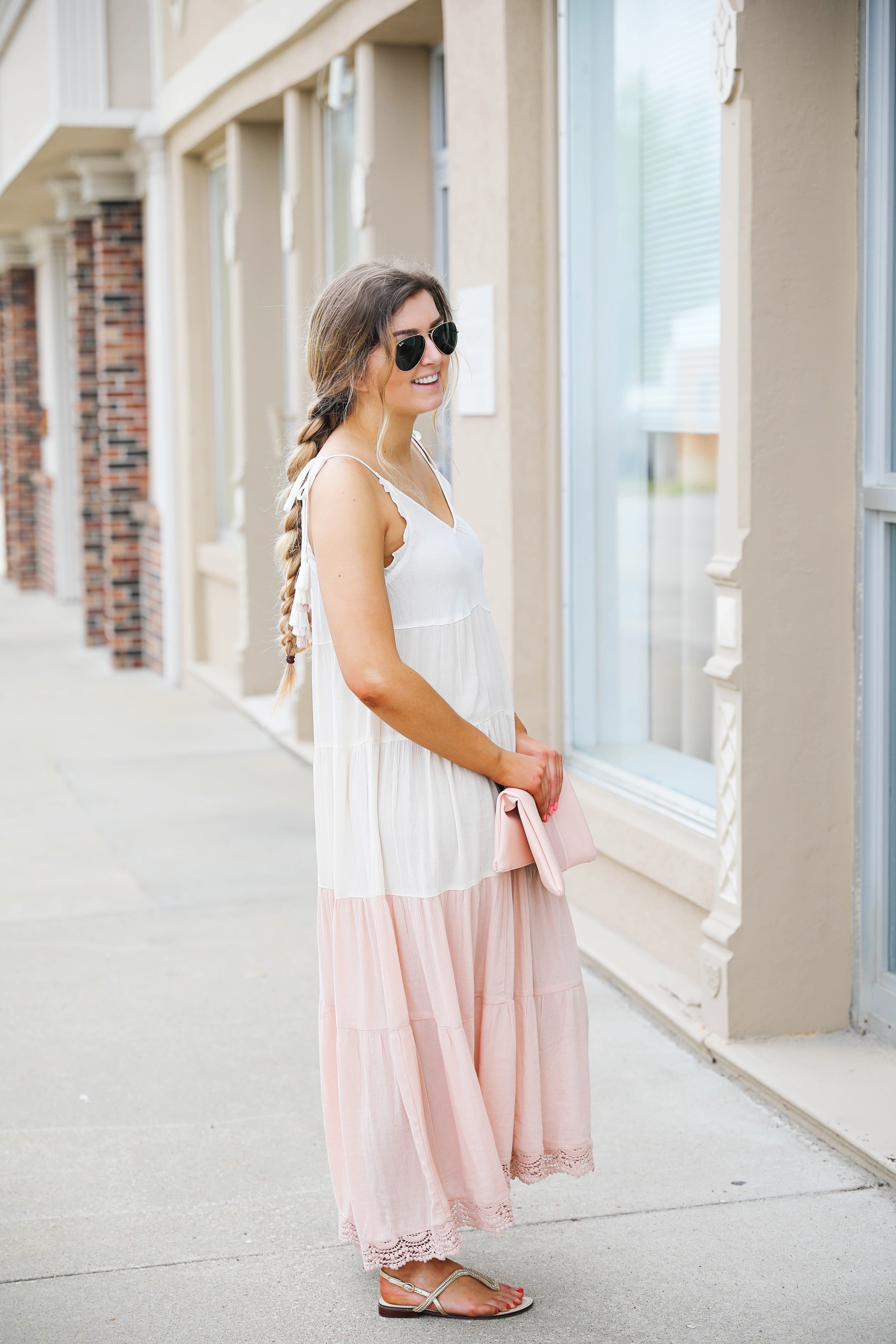 I feel like my outfits have been so beachy lately and I am totally fine with that! I am in a vacation state of mind haha! When I saw this dress on Nordstrom I was SO excited about it. It was on the BP section so it's only $69 which is a great deal! I liked where the dress stopped on me, I usually buy dresses that are above the knee or all the way to the ground so this one was new for me. I've noticed these dresses are so in right now so let me know what you think of them on me!
I love the tassels that are on the shoulder of this dress. That and the cute lace trim on the bottom are what make this dress so cute! Do y'all remember when color blocking was super in? I feel like it may be making a comeback. I like it in subtle ways like this where the colors aren't too crazy! I decided to pair this outfit with my new pink clutch that was only $25. Guess what? It comes in SEVEN COLORS! Don't you love finding cute accessories that are cheap?!
My little sister gave me these cute shoes for my birthday and I love them! Funny story, these shoes are by Lilly Pulitzer and a few years ago I had a pair of these that I loved and my little sister stole them, wore them to her horse show, and RUINED them haha! Natalie is queen of stealing both my and my older sister's clothes and shoes so we always give her a hard time. So when I opened these on my birthday I looked at Natalie and said, "oh you finally got me a new pair" haha 🙂
I'm going to Georgia this weekend and I am trying to figure out something fun to shoot there, I was thinking of maybe doing an outfit video? Maybe what to wear to graduation parties? Let me know if y'all have any ideas!
xoxo,
Lauren Emily Lindmark
Copyright © 2017 dailydoseofcharm.com