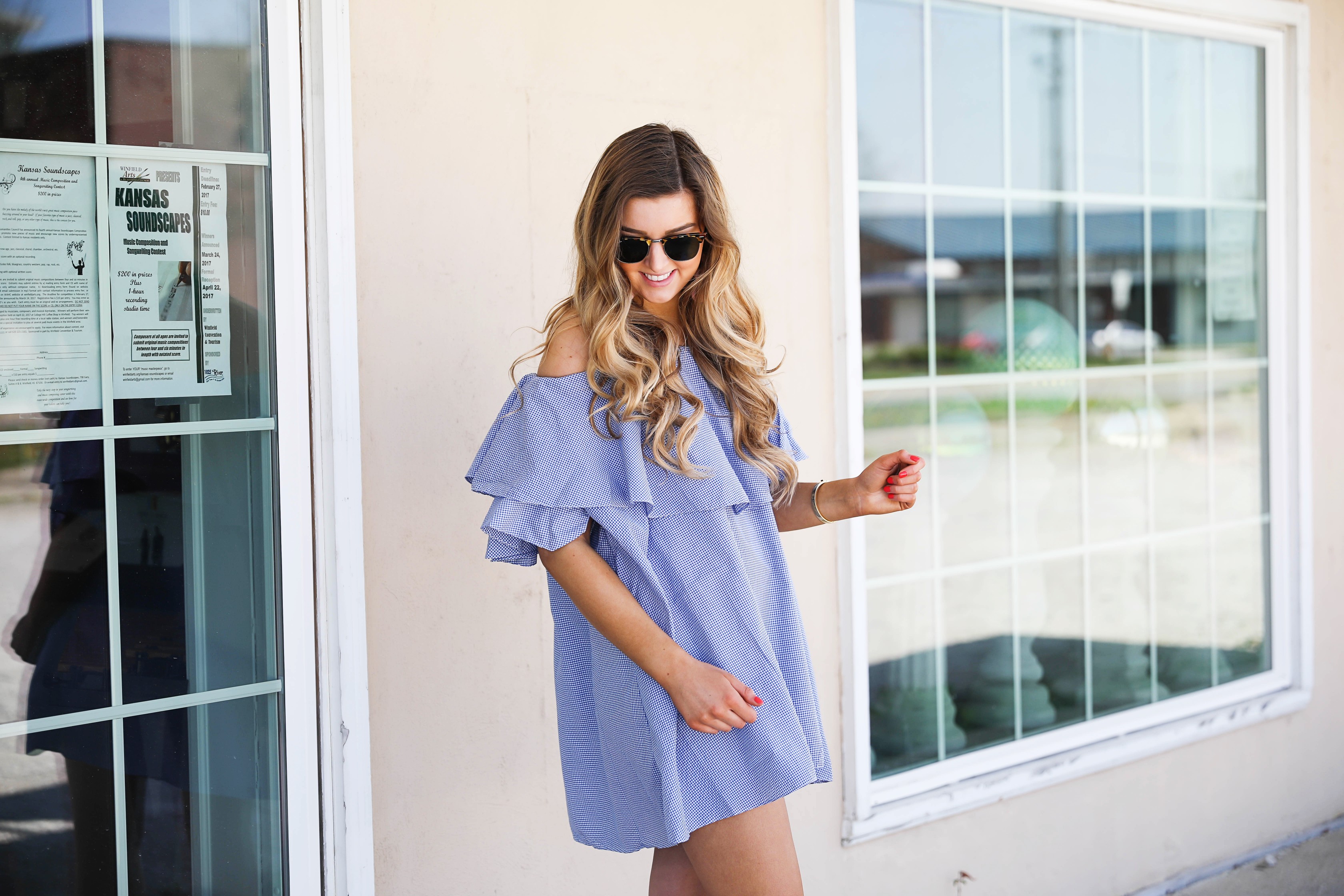 Channeling My Inner Spring | OOTD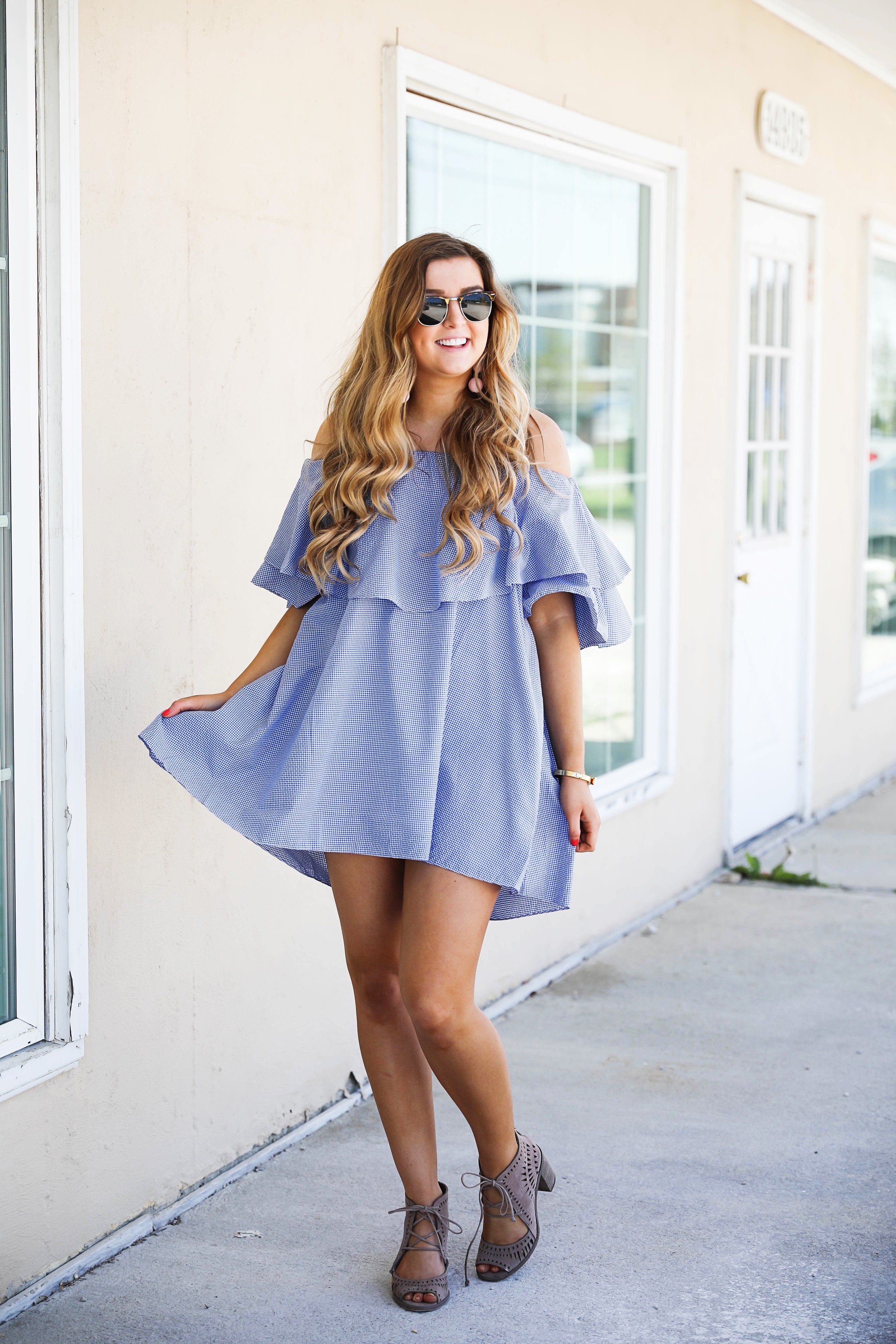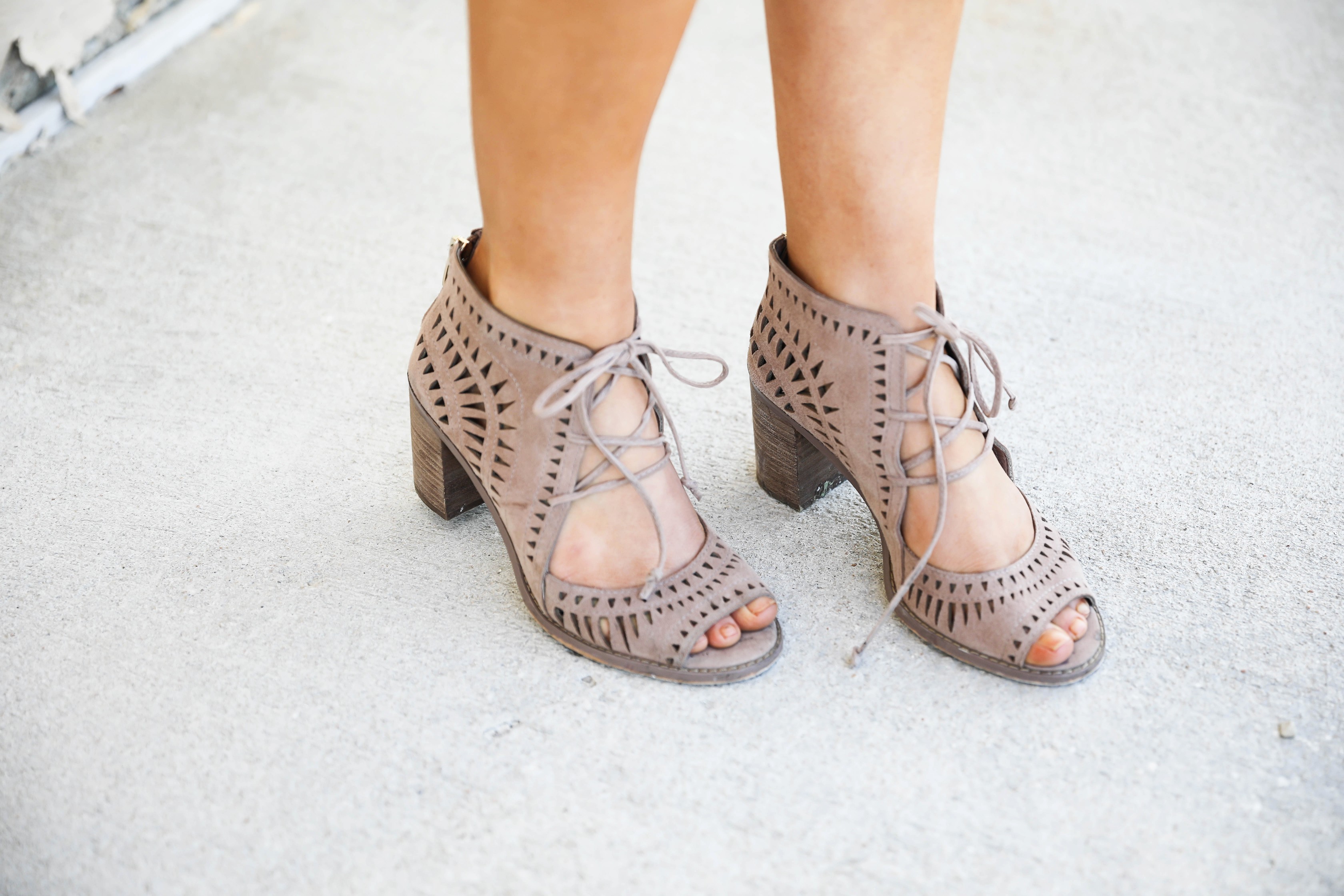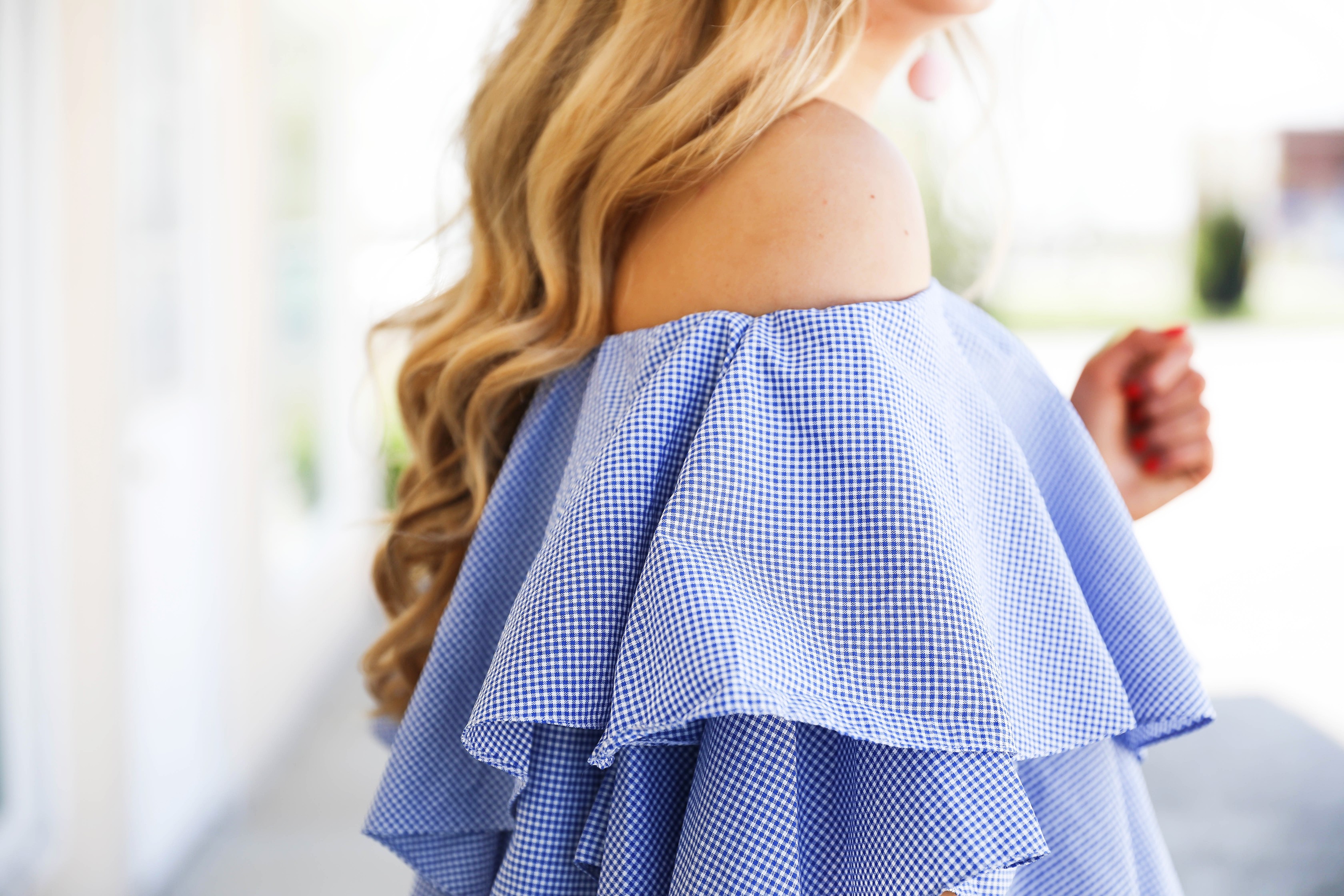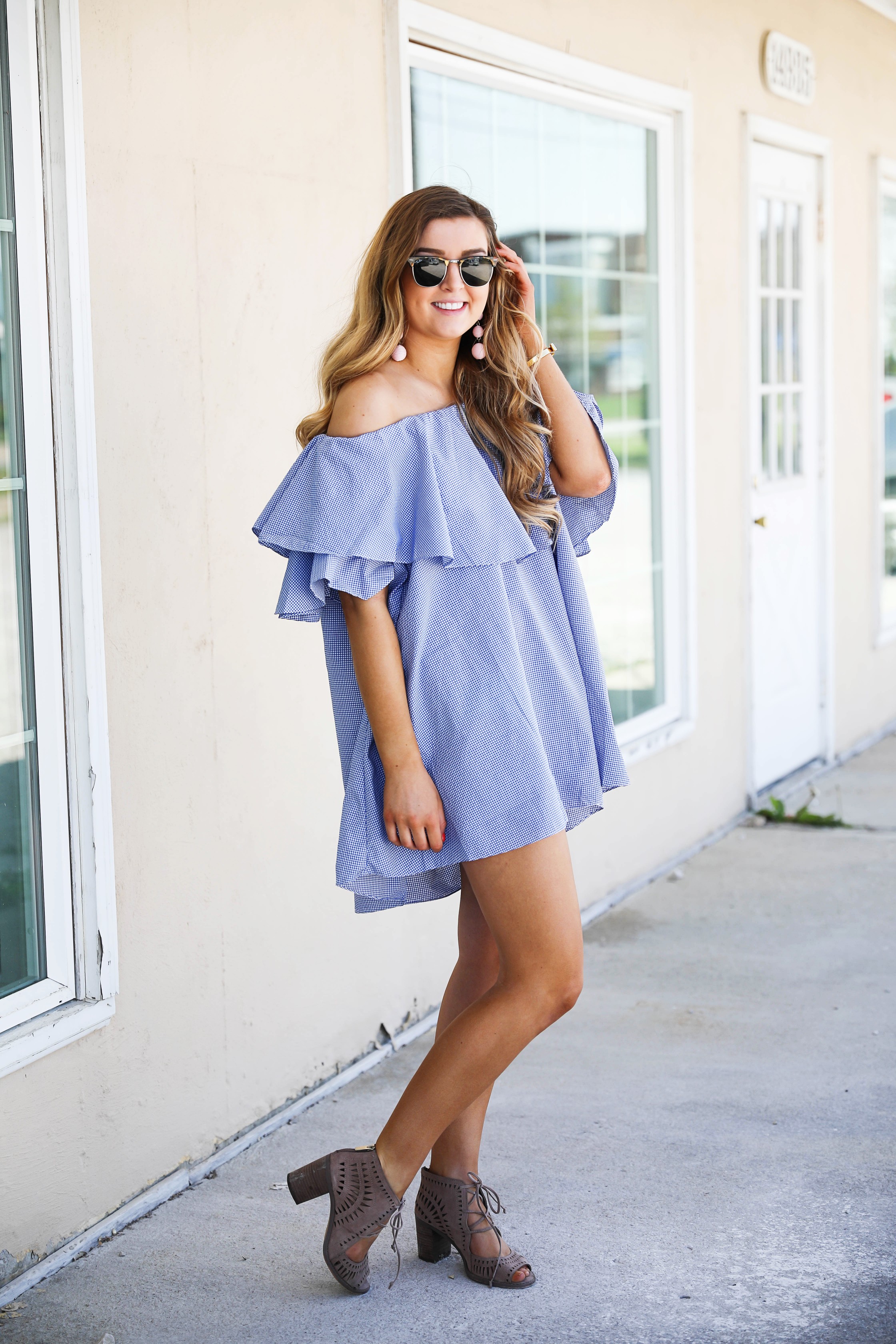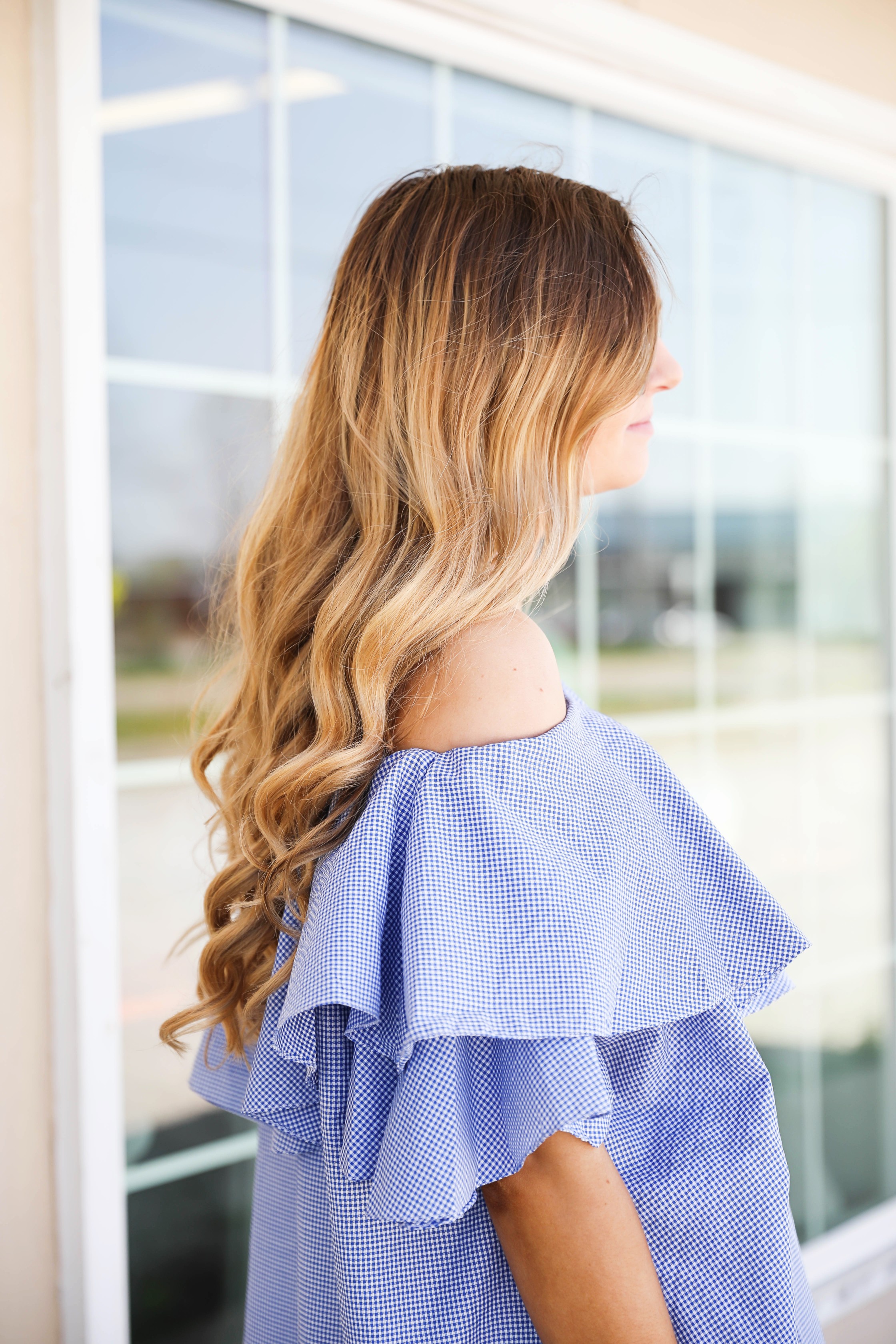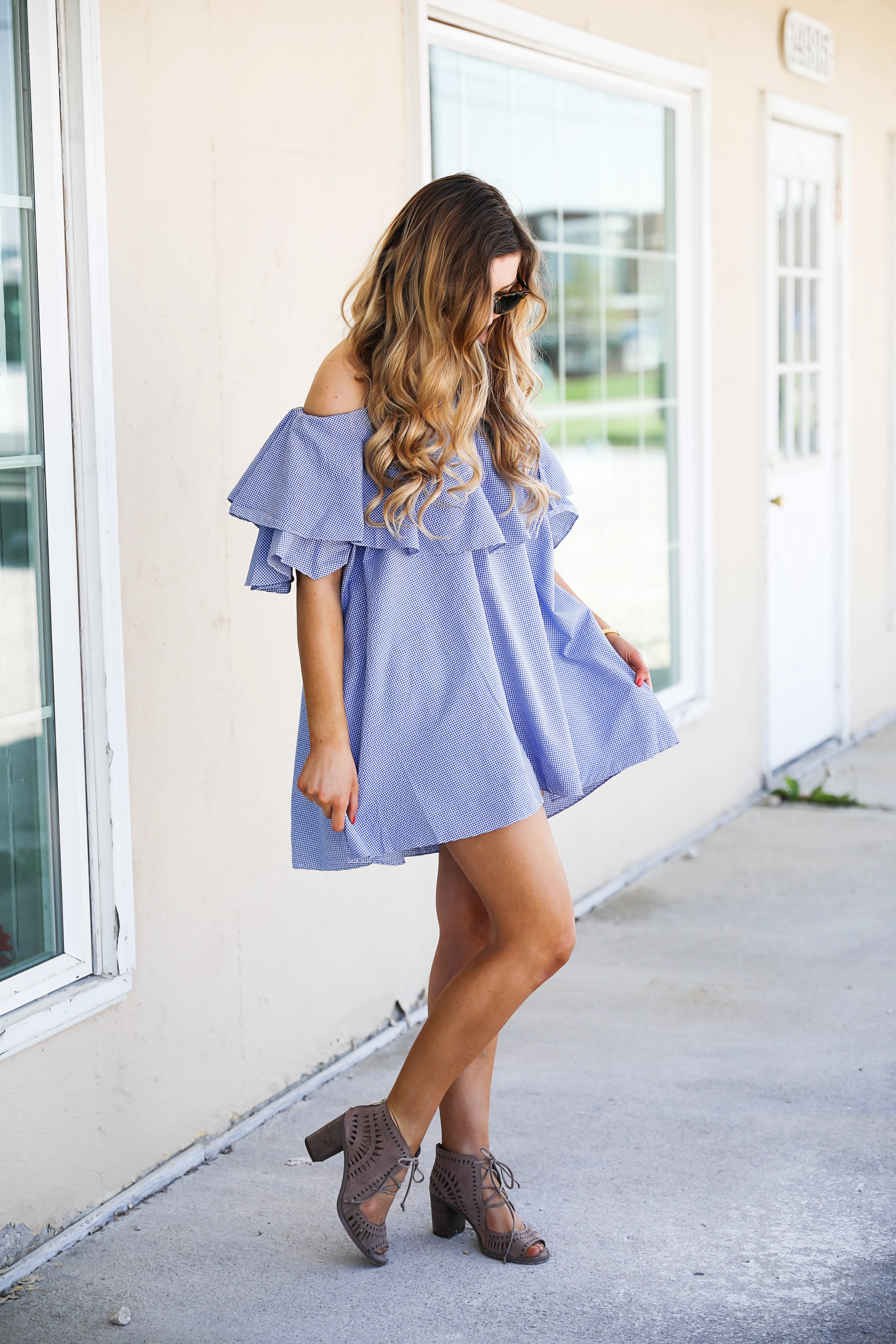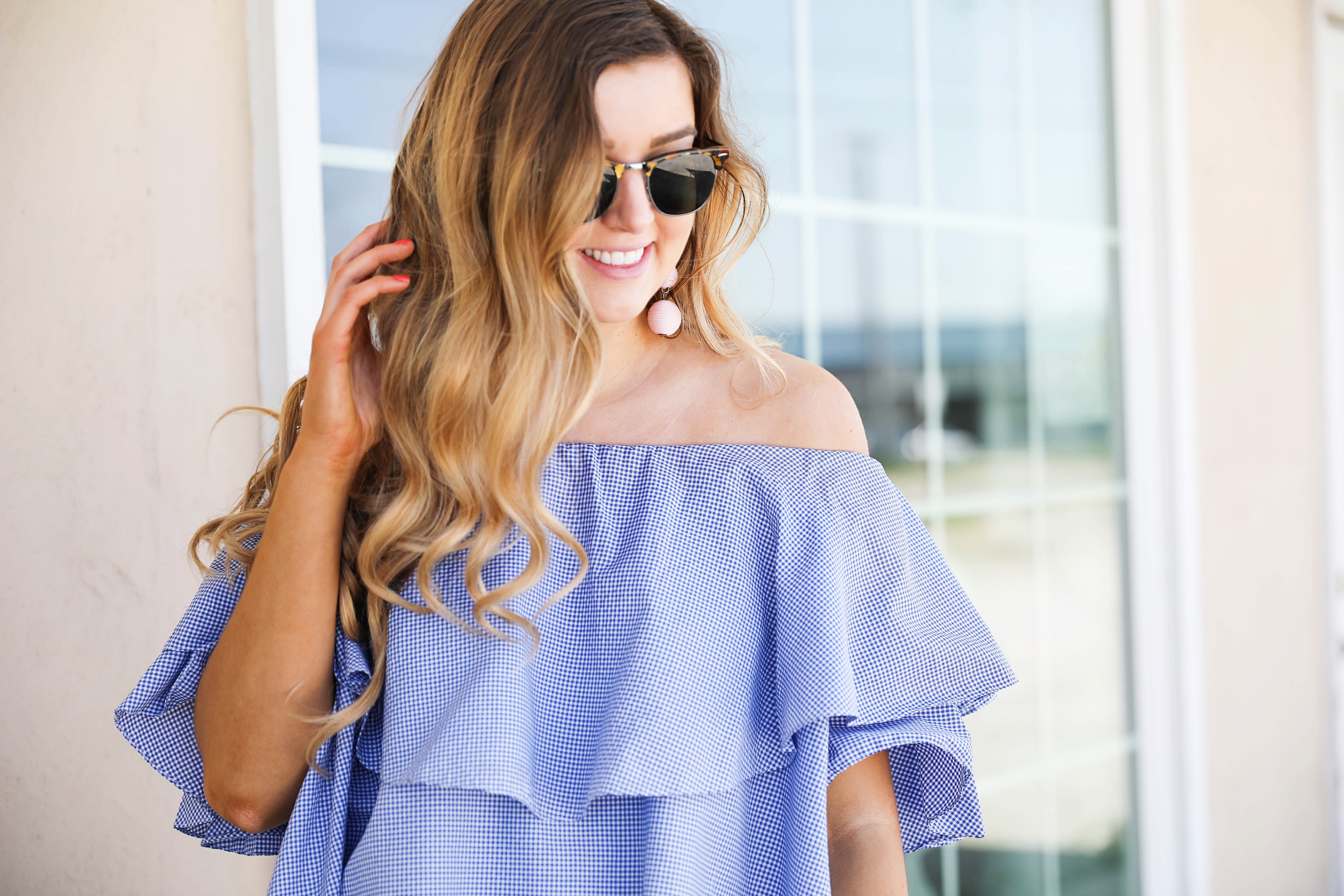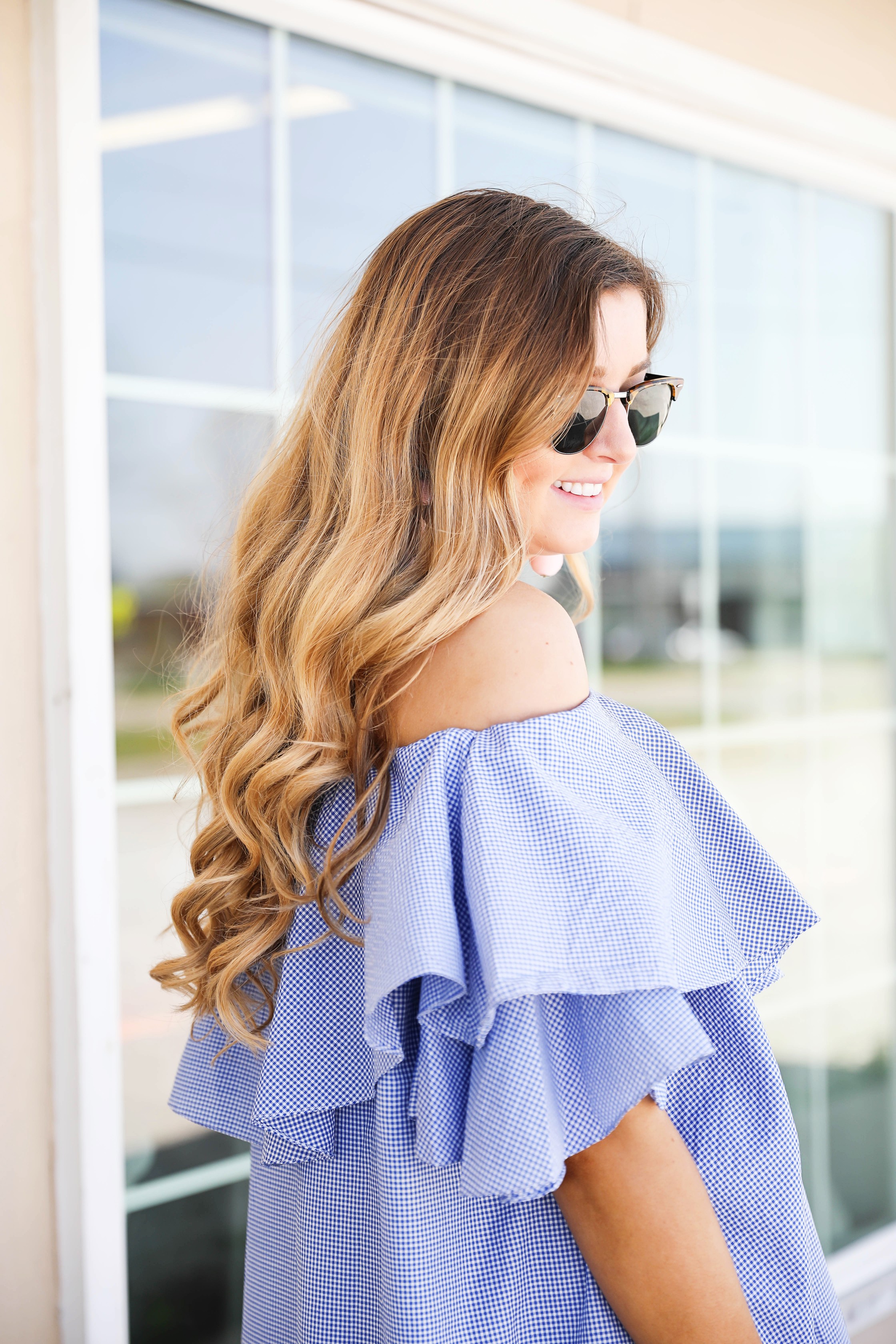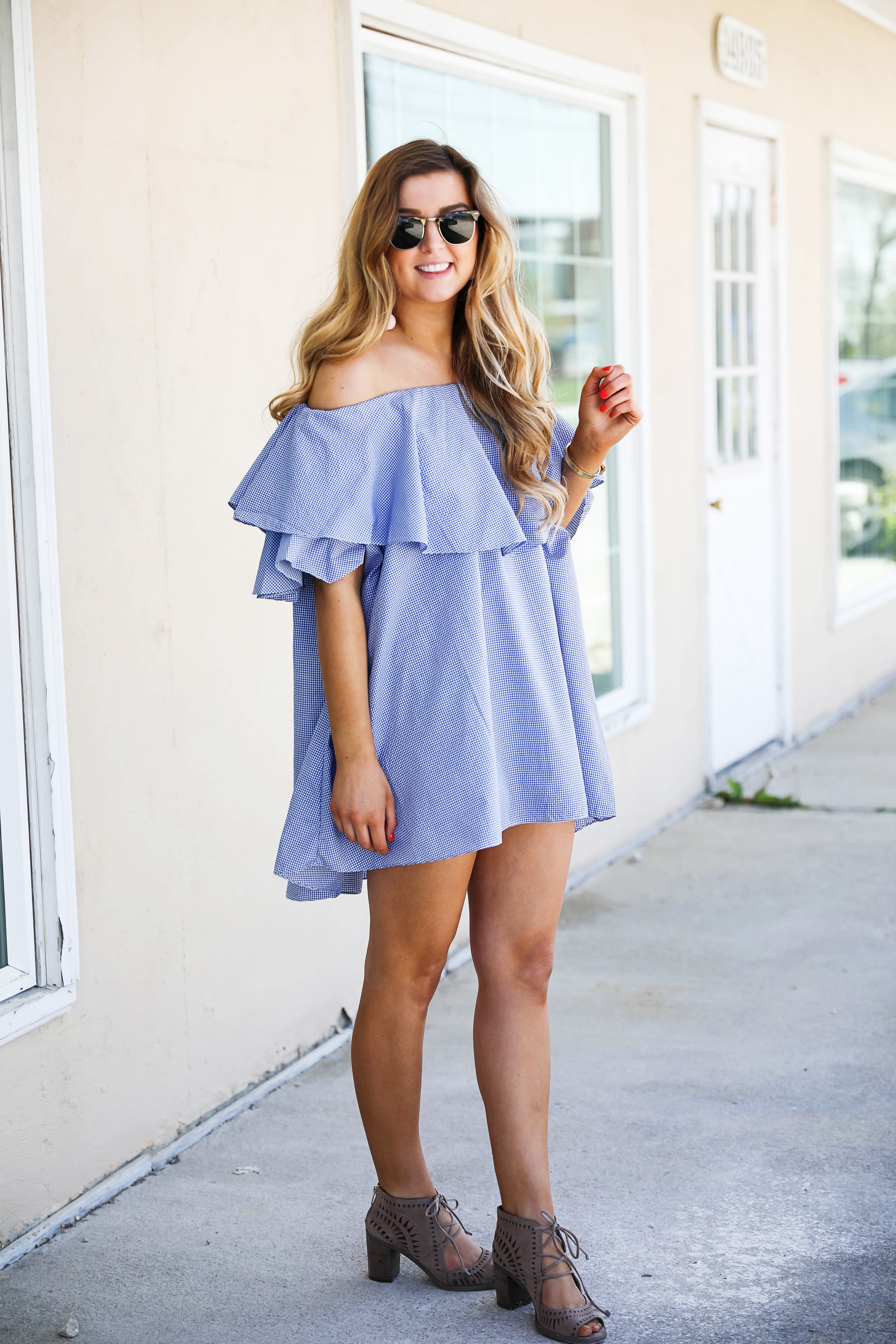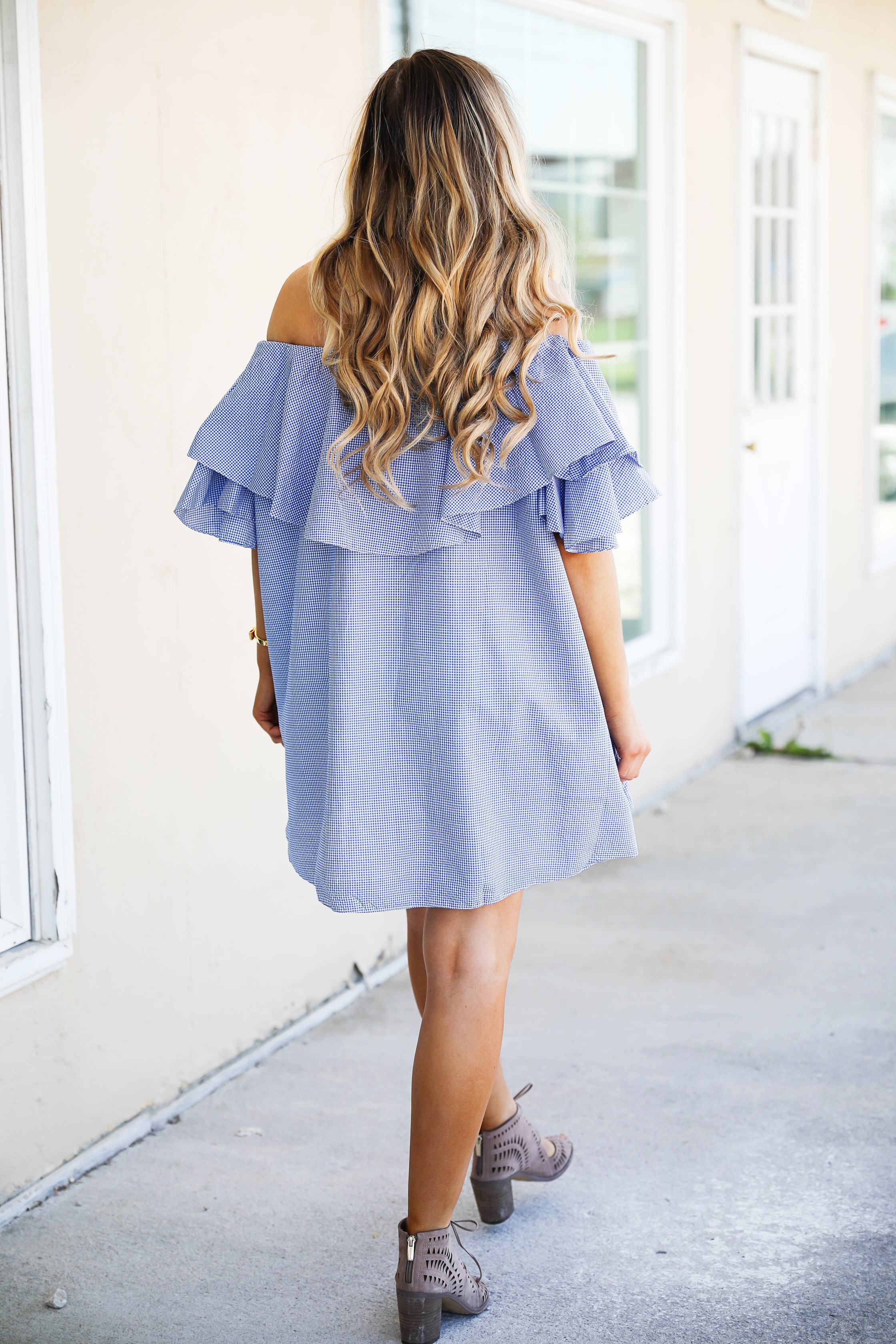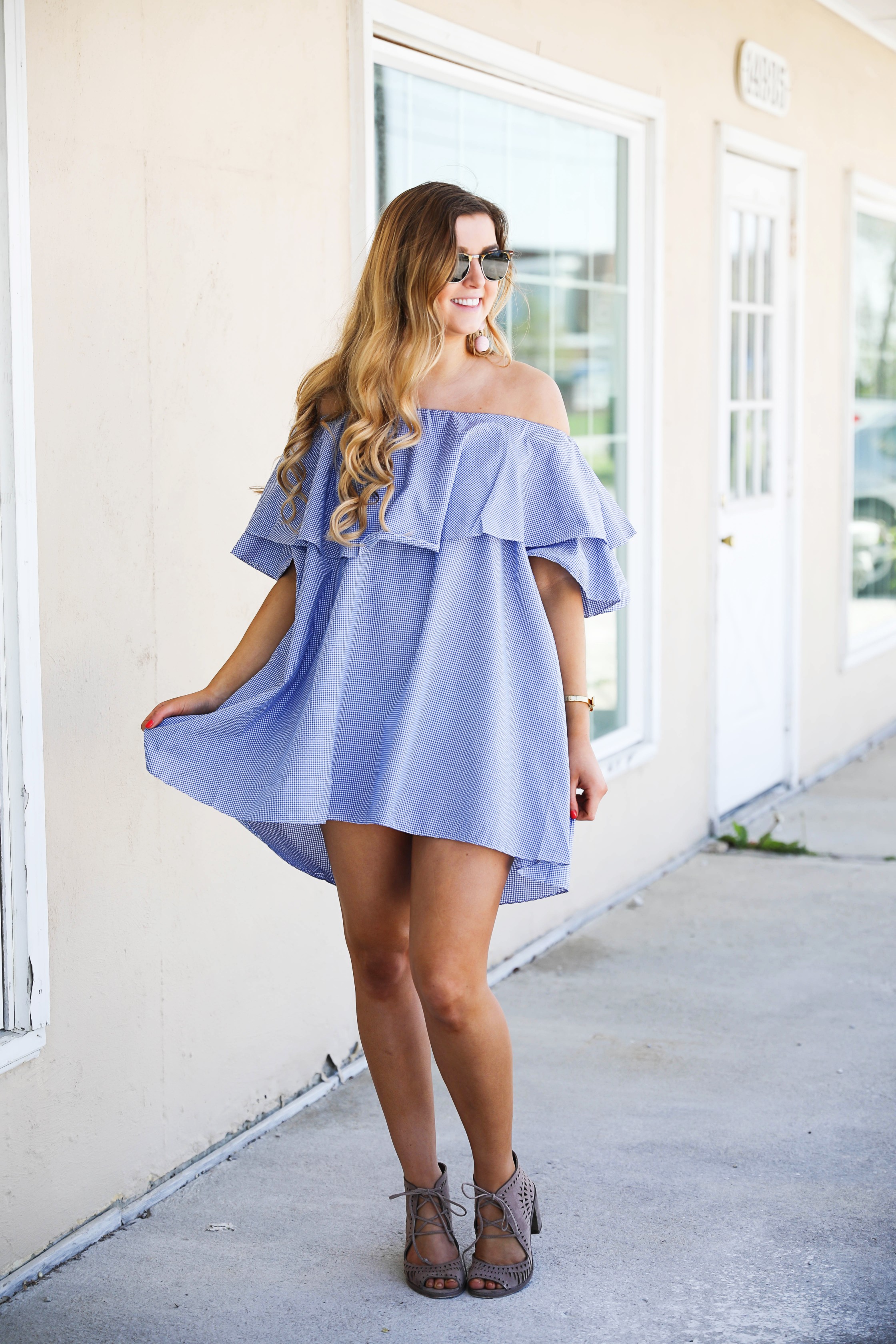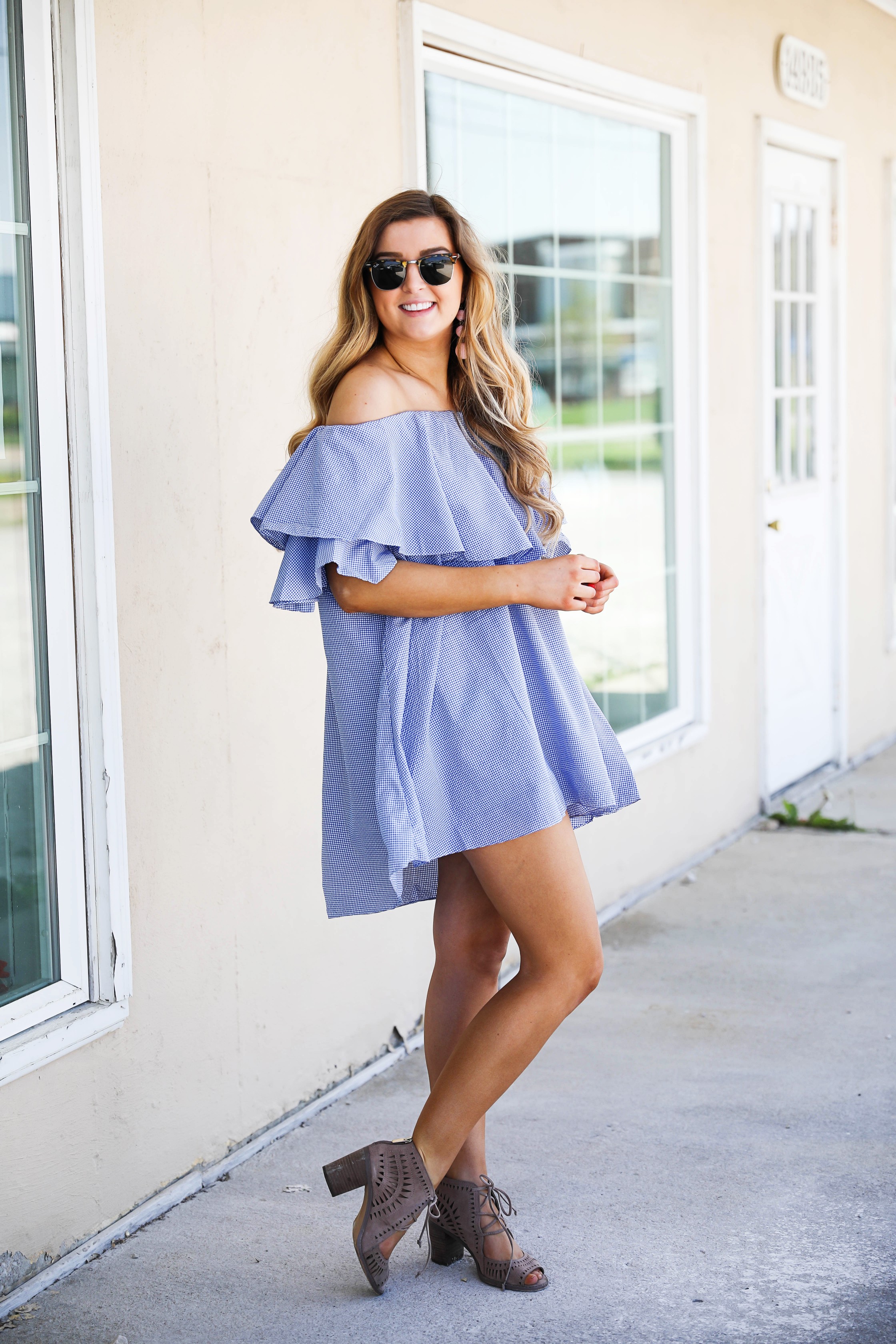 My mom and I are currently sitting in her and my dad's bed at our lake house trying to come up with the title of this blog post. Honestly this dress is so perfect it's taking both of our breath's away! My mom is also on the Watch Hill website looking at the new Lilly Pulitzer suite in Rhode Island (that we both want to go to sooo bad) and while looking at the photos it sparked the phrase "channel your inner spring" so I went with it! Because let's be honest, this dress screams spring! I love the gingham print and the big off the shoulder ruffles make it even better! This will definitely be a spring staple.
I paired it with my favorite Vince Camuto heels that I don't wear enough! These shoes come in 5 colors and I want to get them in black next. This dress also comes in grey – don't you love when cute outfits come in multiple colors?! Having multiple colors is an excuse to wear it more haha!
In other news, I feel like I have been moving like a sloth lately. I think it may be my spring allergies, but I can't seem to get anything done at a normal pace! Even this blogpost is up late. My parents are about to head to Walmart and I asked them to pick up some Claritin for me so let's hope it works haha! I have been using some all natural allergy medicine for the last few months and I don't think it works as well.
I hope you all have an amazing weekend and if you celebrate Easter I hope your Sunday is filled with love, family, reflection, and chocolate! Plus a cute outfit 🙂
xoxo,
Lauren Lindmark
Copyright © 2017 dailydoseofcharm.com