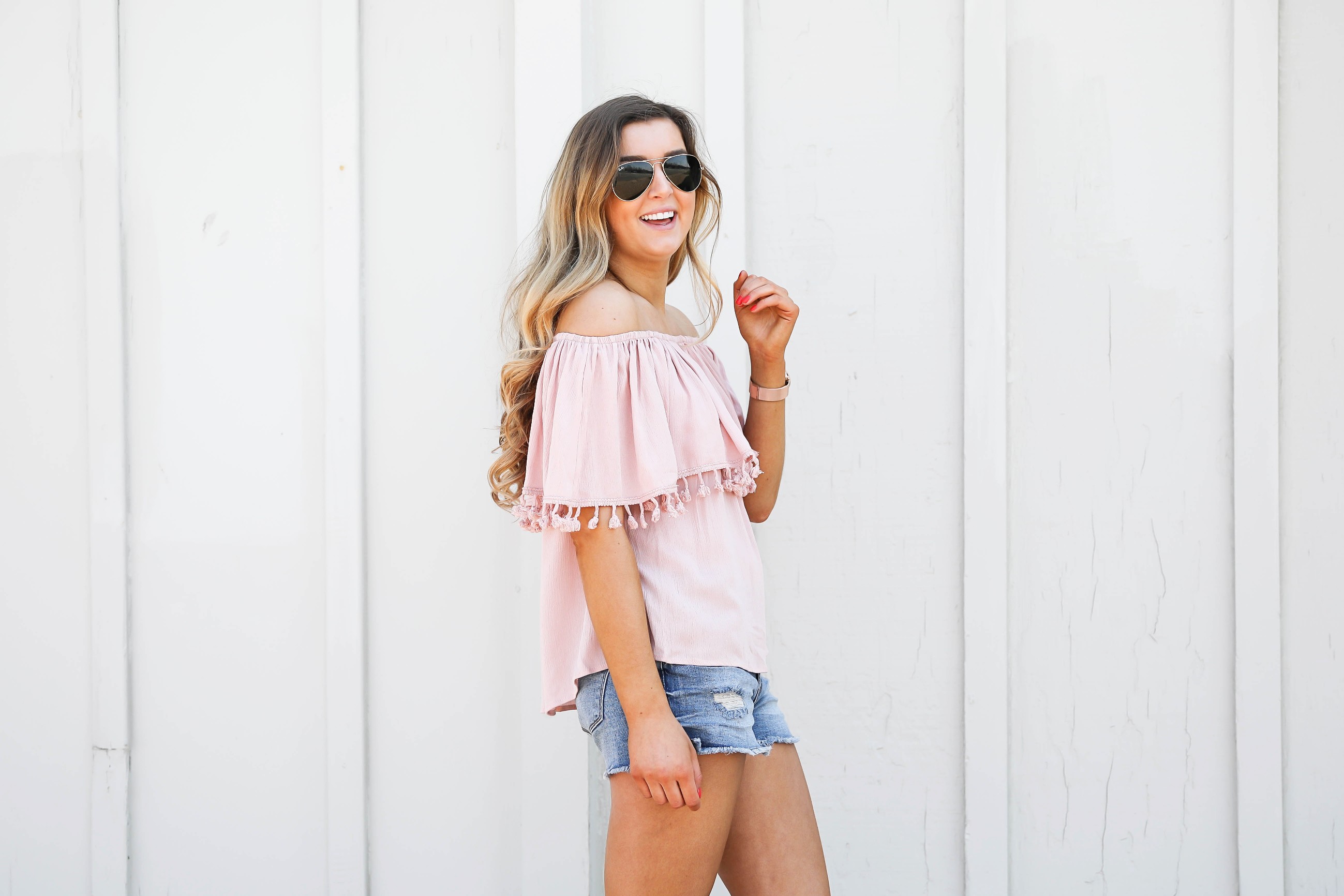 Pom Pom Ruffle Top | OOTD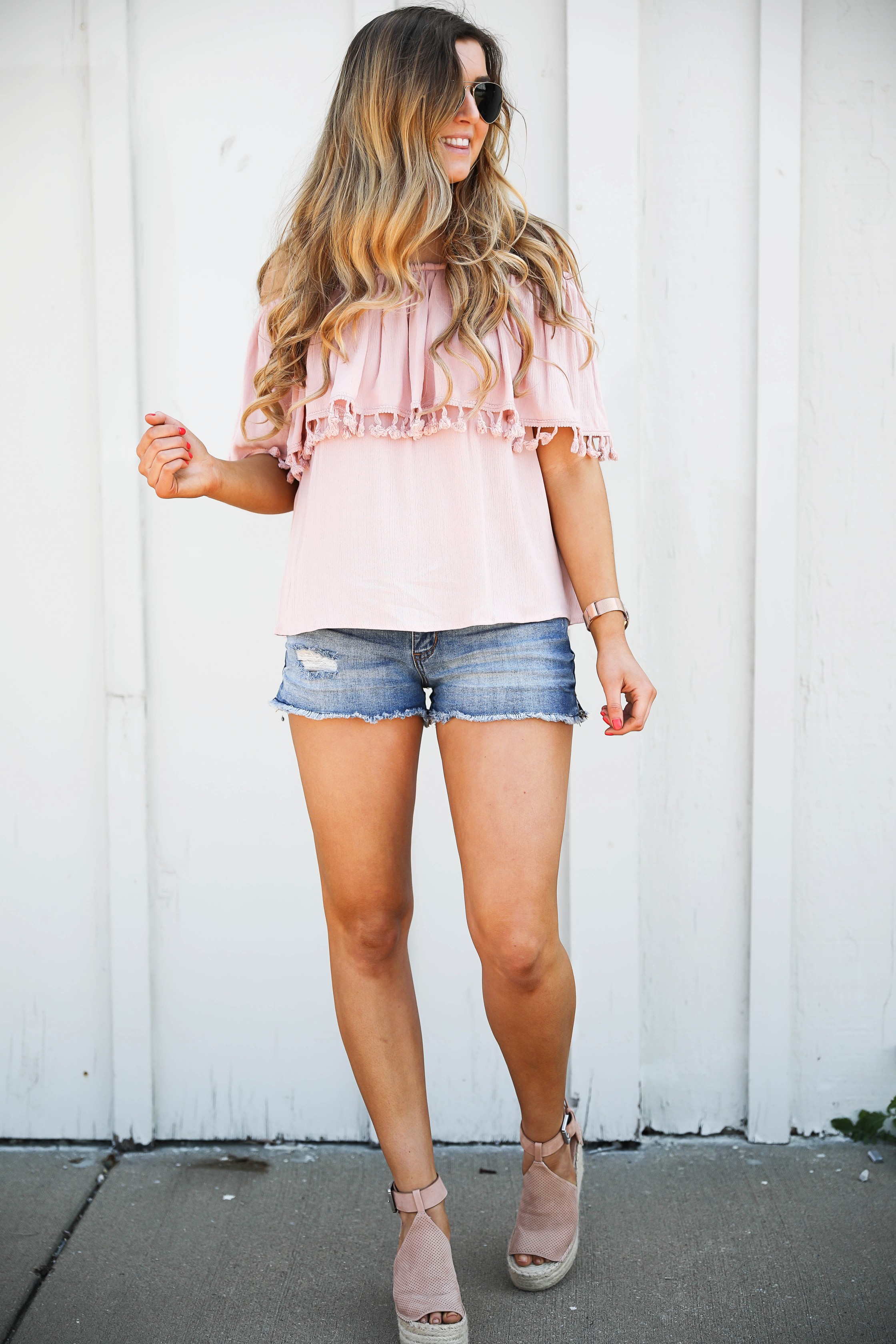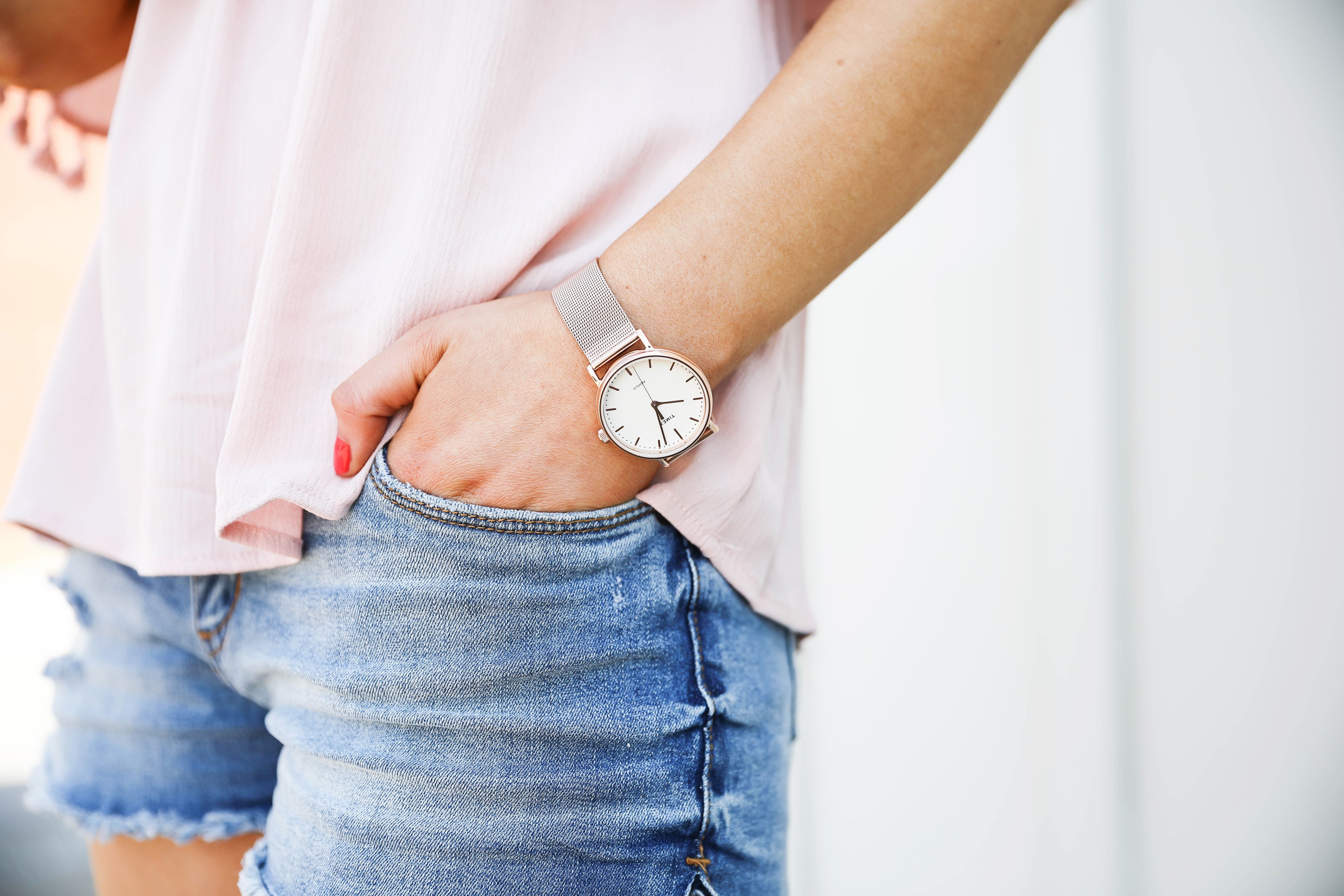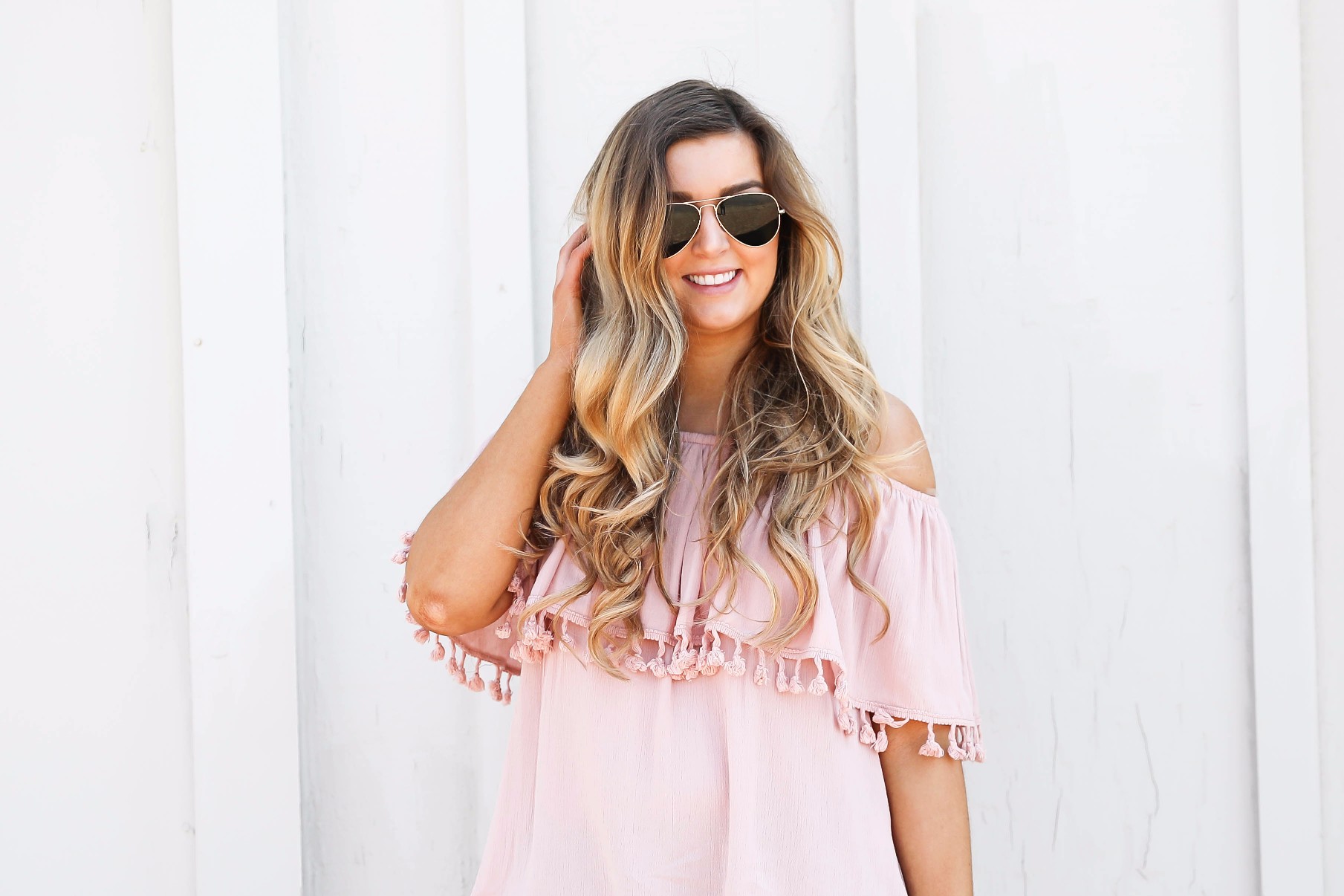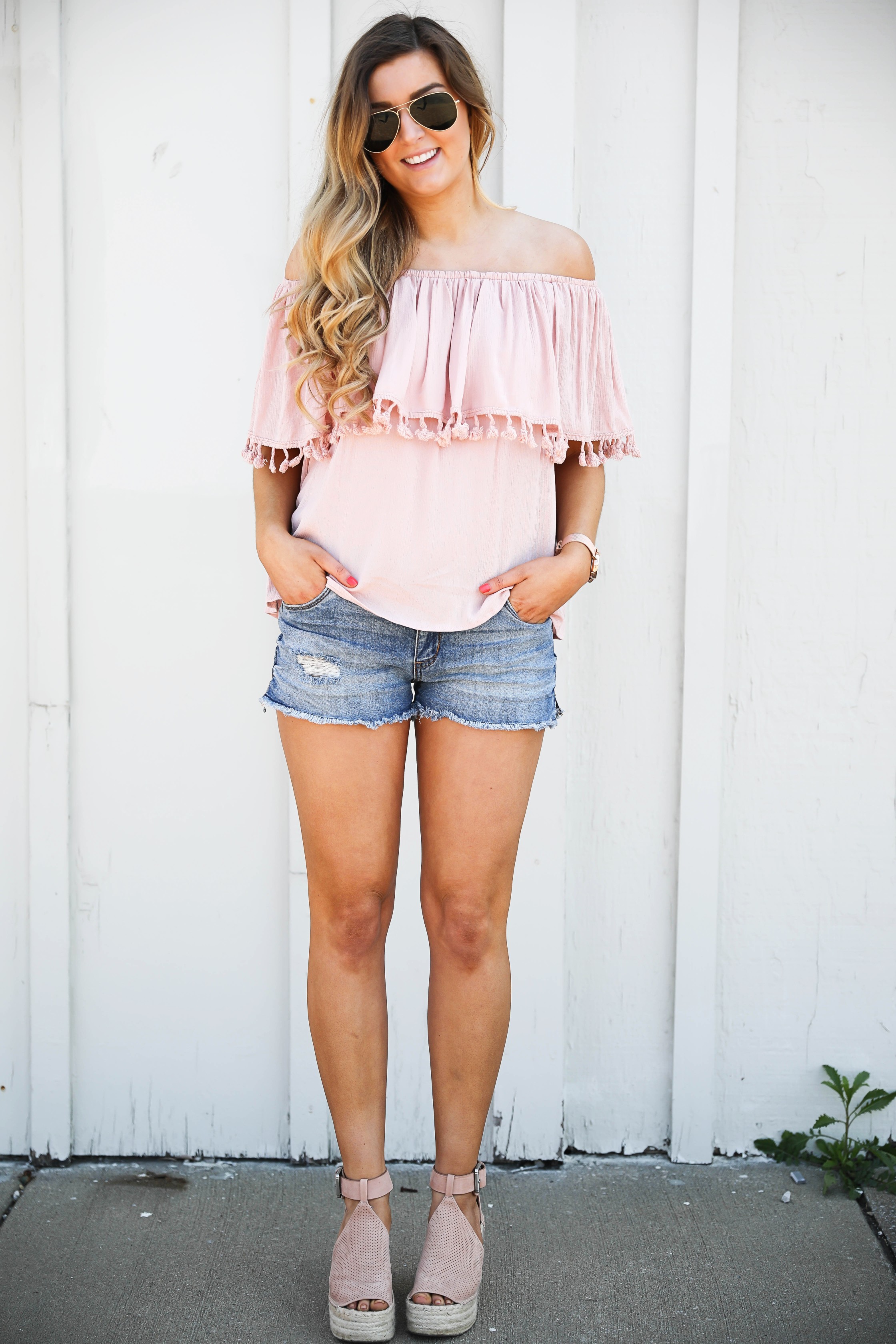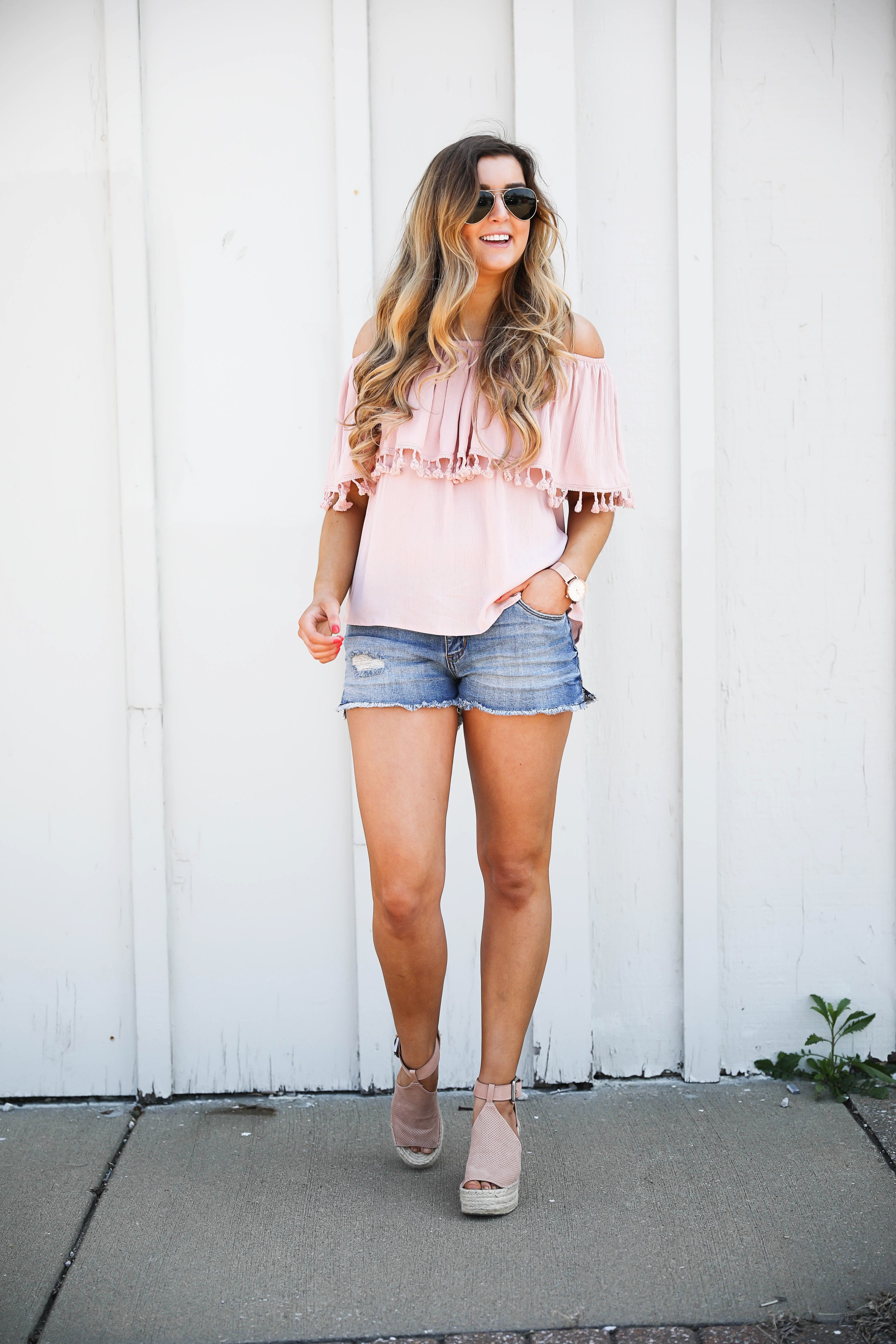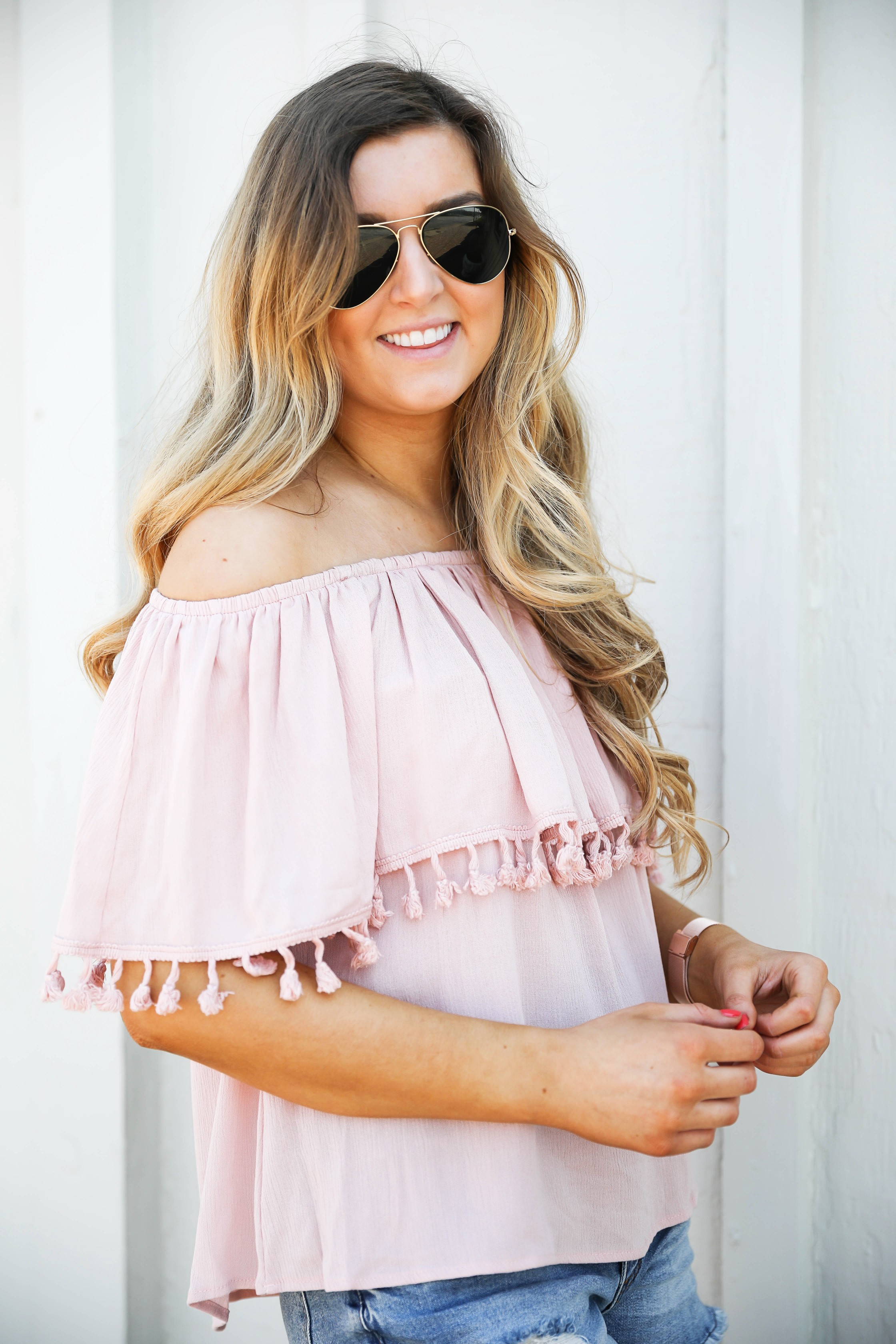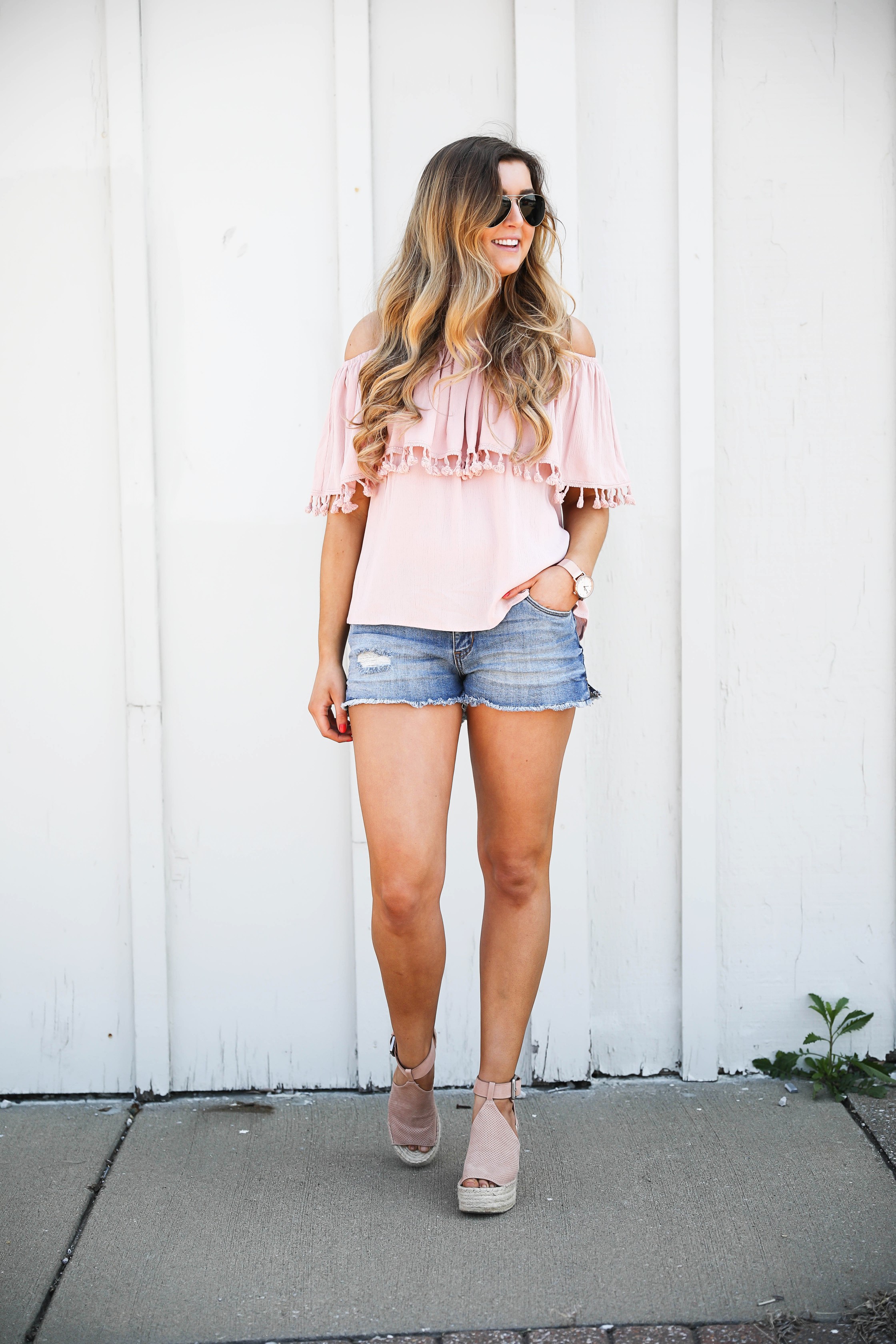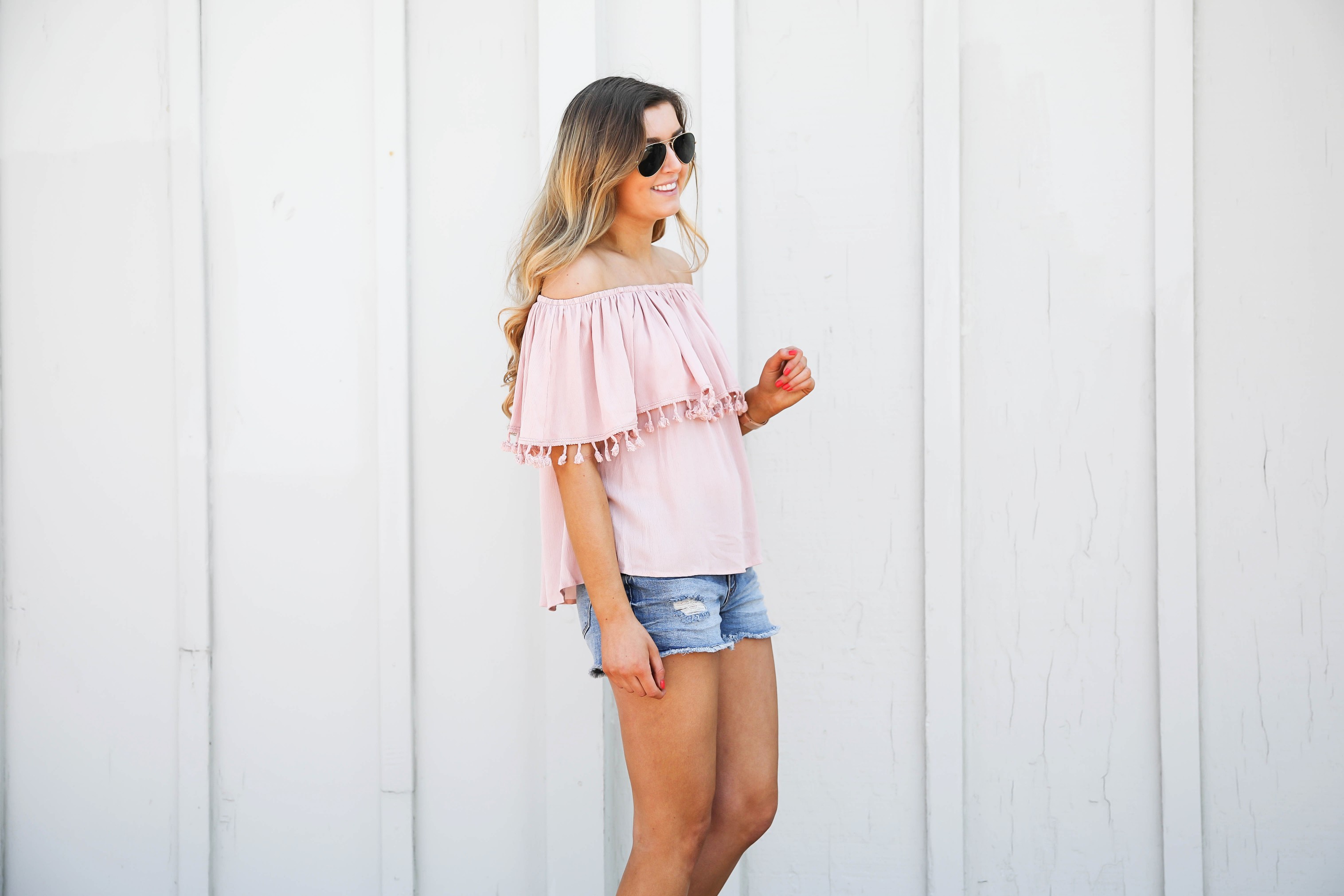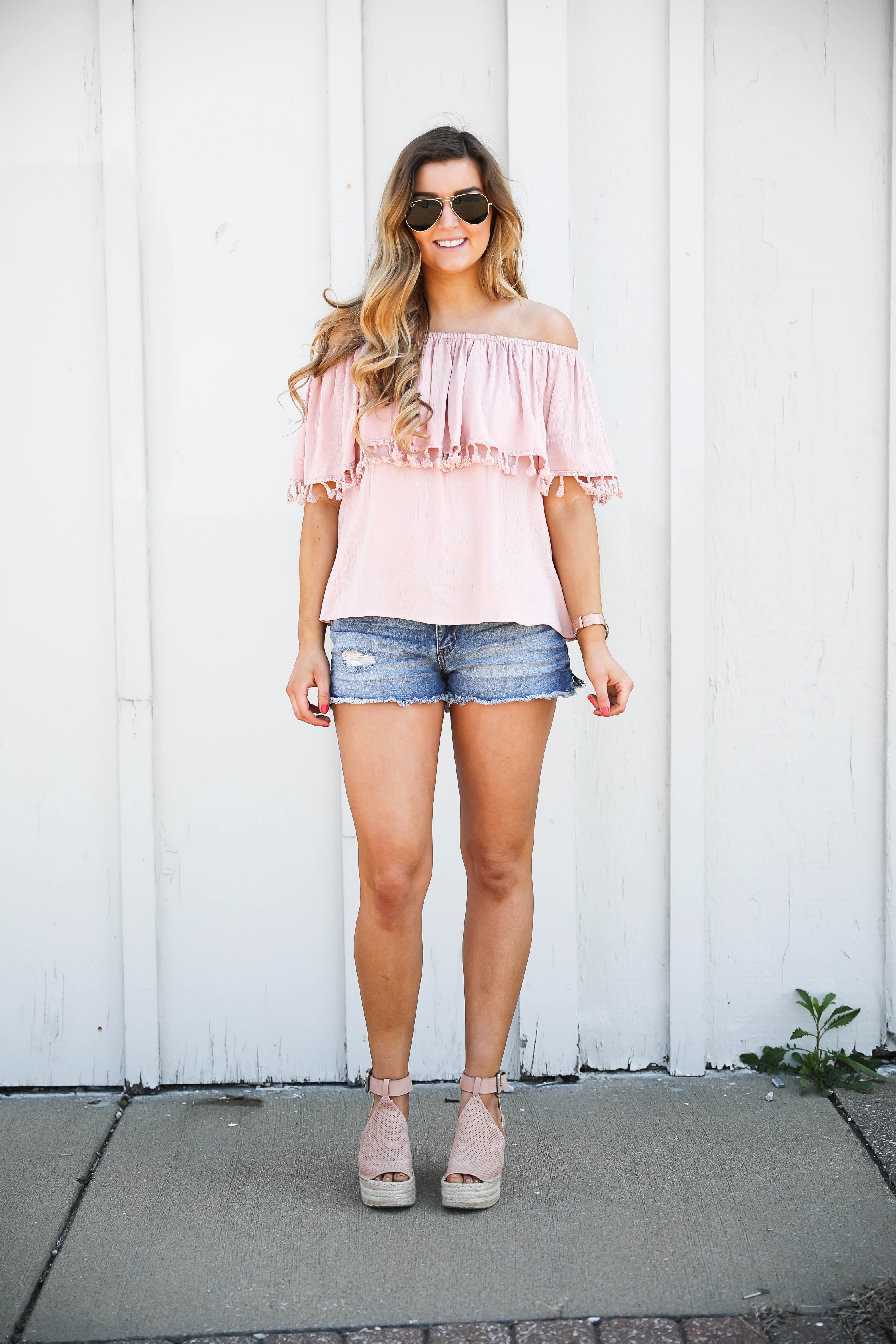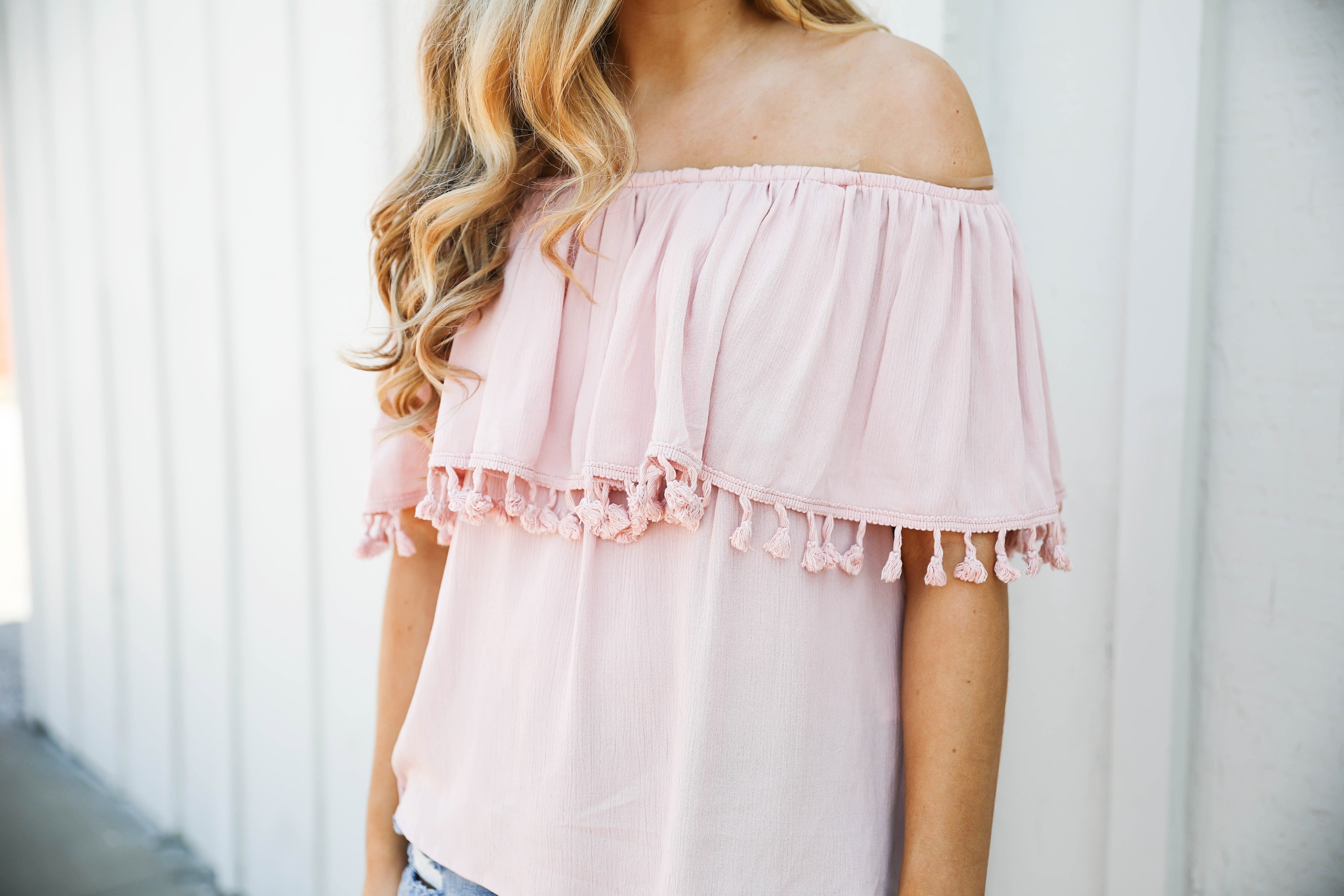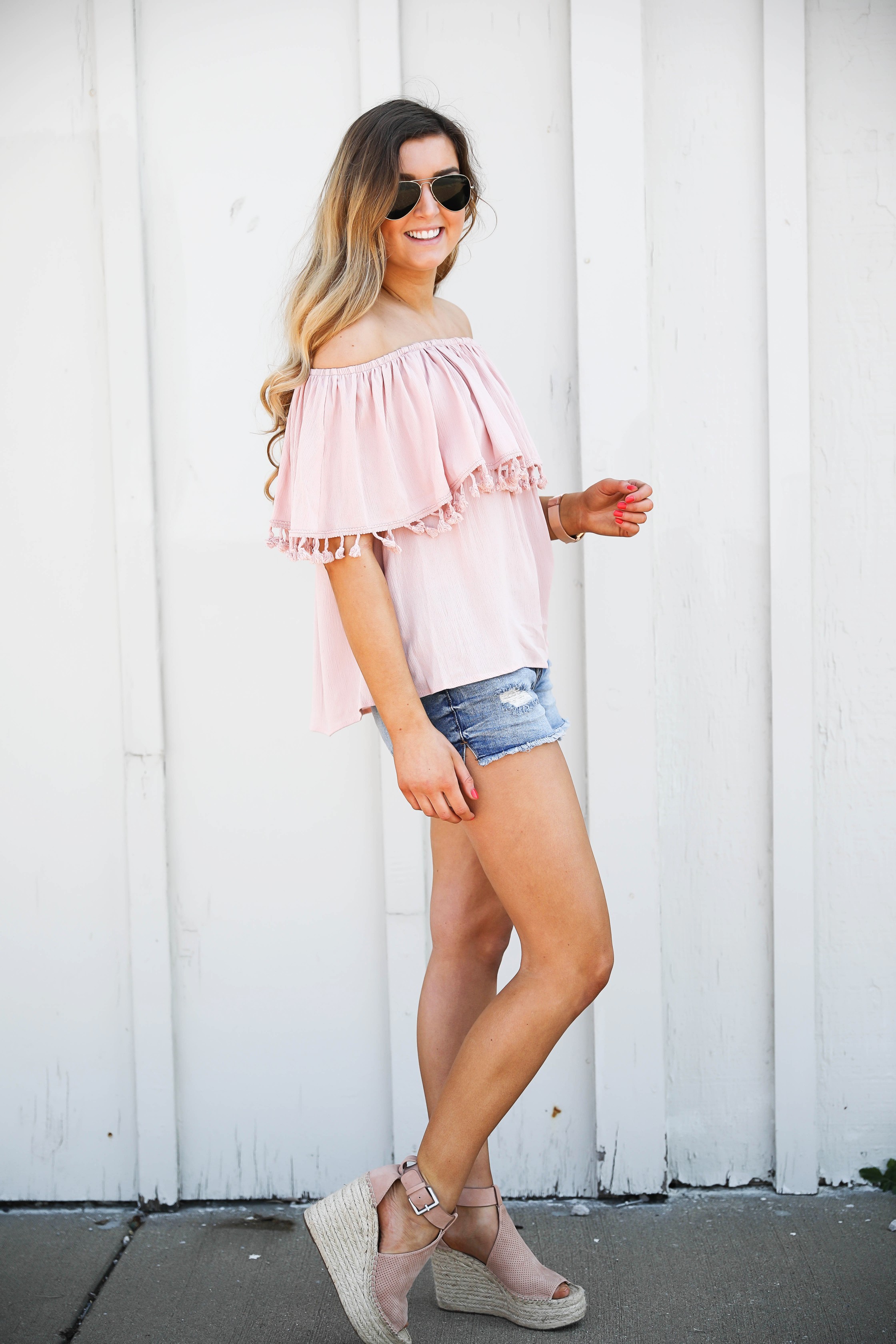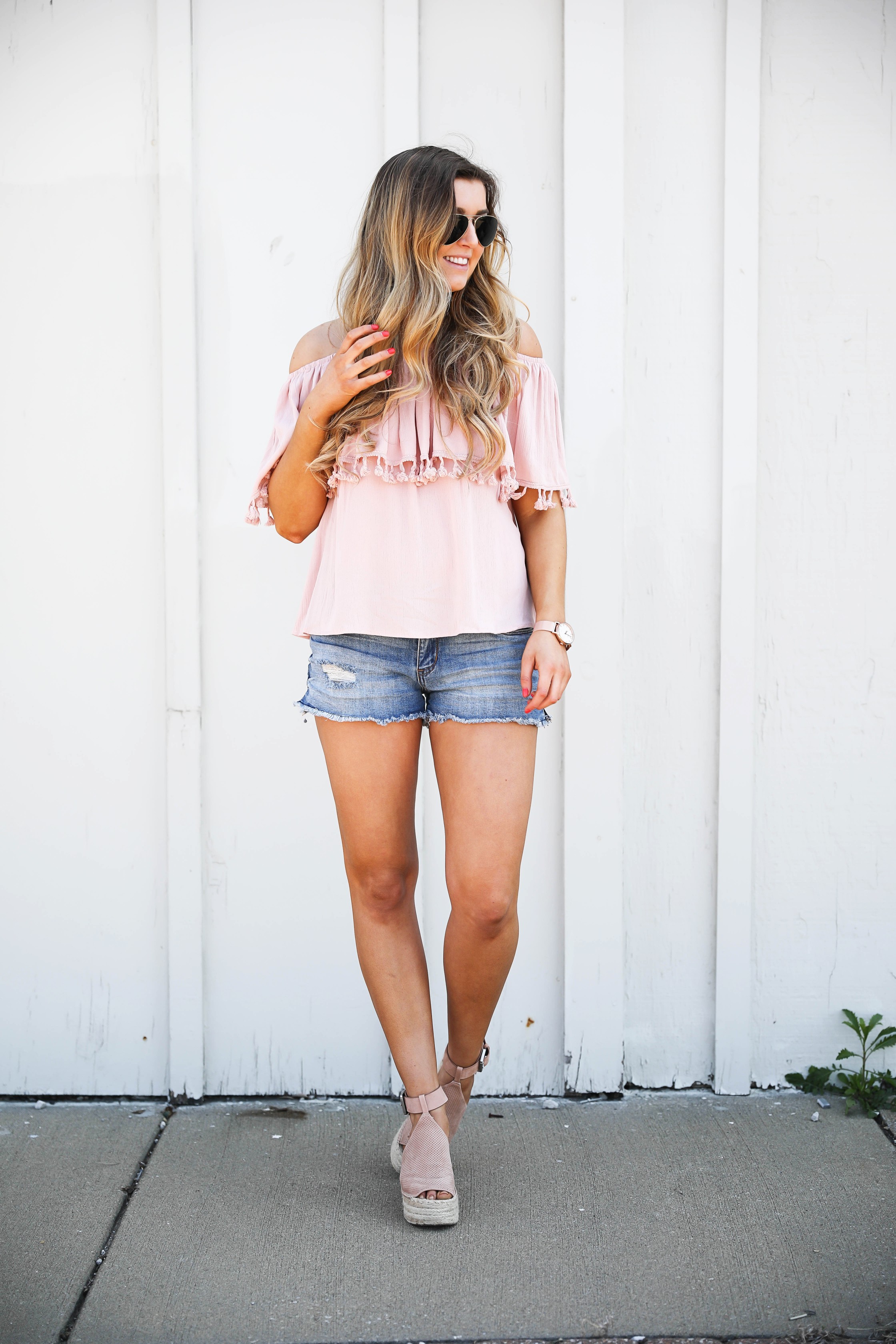 This pom pom top is my favorite new purchase! It's $60, which is a bit pricey, but it's DEFINITELY worth it! Plus a lot of similar tops are over $100 so this one isn't too bad in comparison, especially because of how good the quality is. I am so excited to wear this top this spring and summer. I paired it with my new Timex watch that I talked about the other day in this post and I fell in love with it all over again! I love how rose gold looks with pink outfits. I also wore my Marc Fisher wedges that everyone is obsessed with lately, they're currently available in all sizes in the "blush" color I have. Let me know what color you think I should get next!
Today was such a busy, but great day! I had dinner with one of my friends that I hadn't seen in forever and it was so good seeing her! We are studying abroad in Italy together this summer (which I don't think I have announced on my blog yet) so it will be fun adventuring around Europe with her! Tonight I also had my first real photography job and shot some photos of my family friends! I was so nervous because I only ever take photos of my family or boyfriend, so I didn't want to mess this up! I think it went well though!
xoxo,
Lauren Emily Lindmark
Copyright © 2017 dailydoseofcharm.com