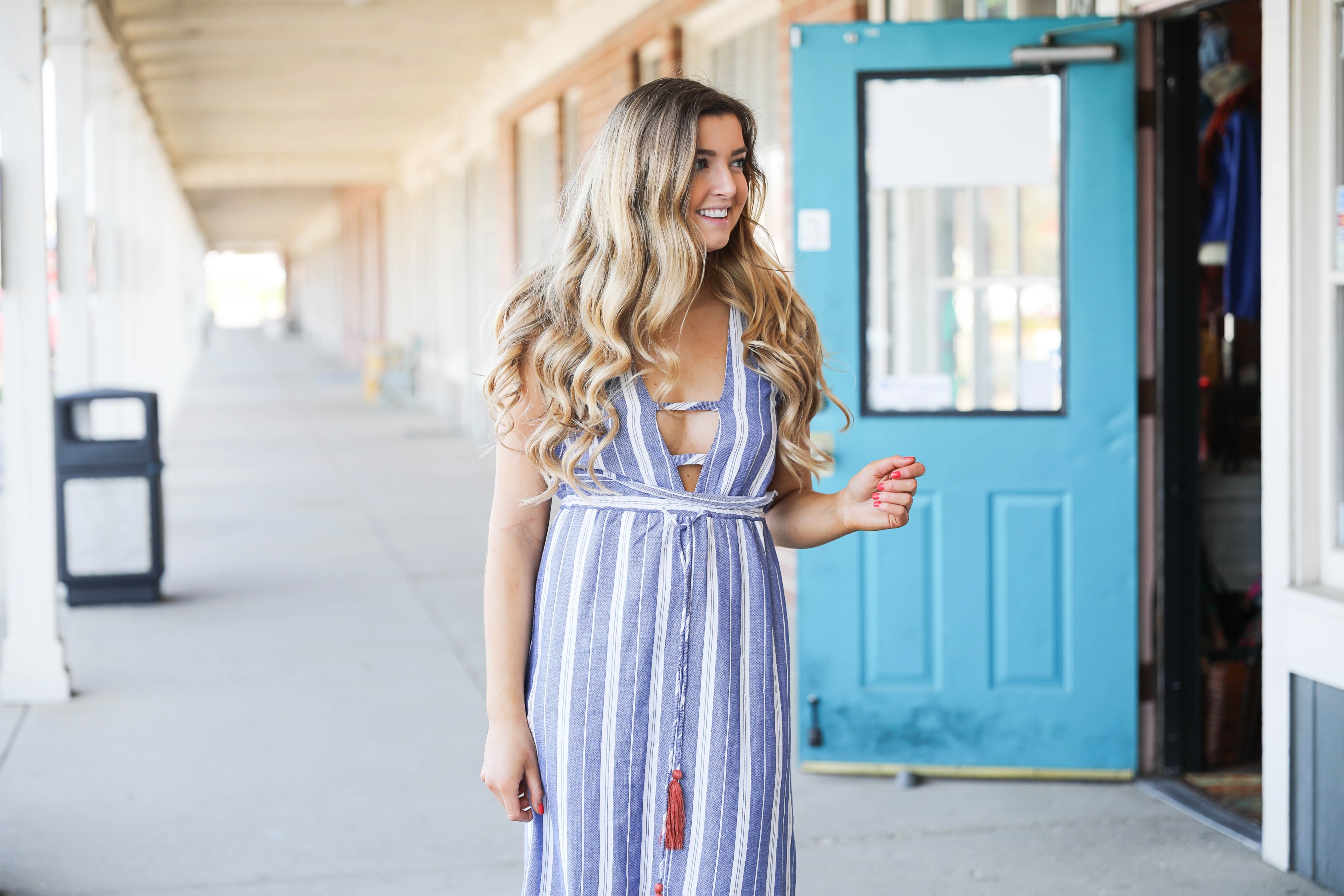 Nautical Tassel Maxi | OOTD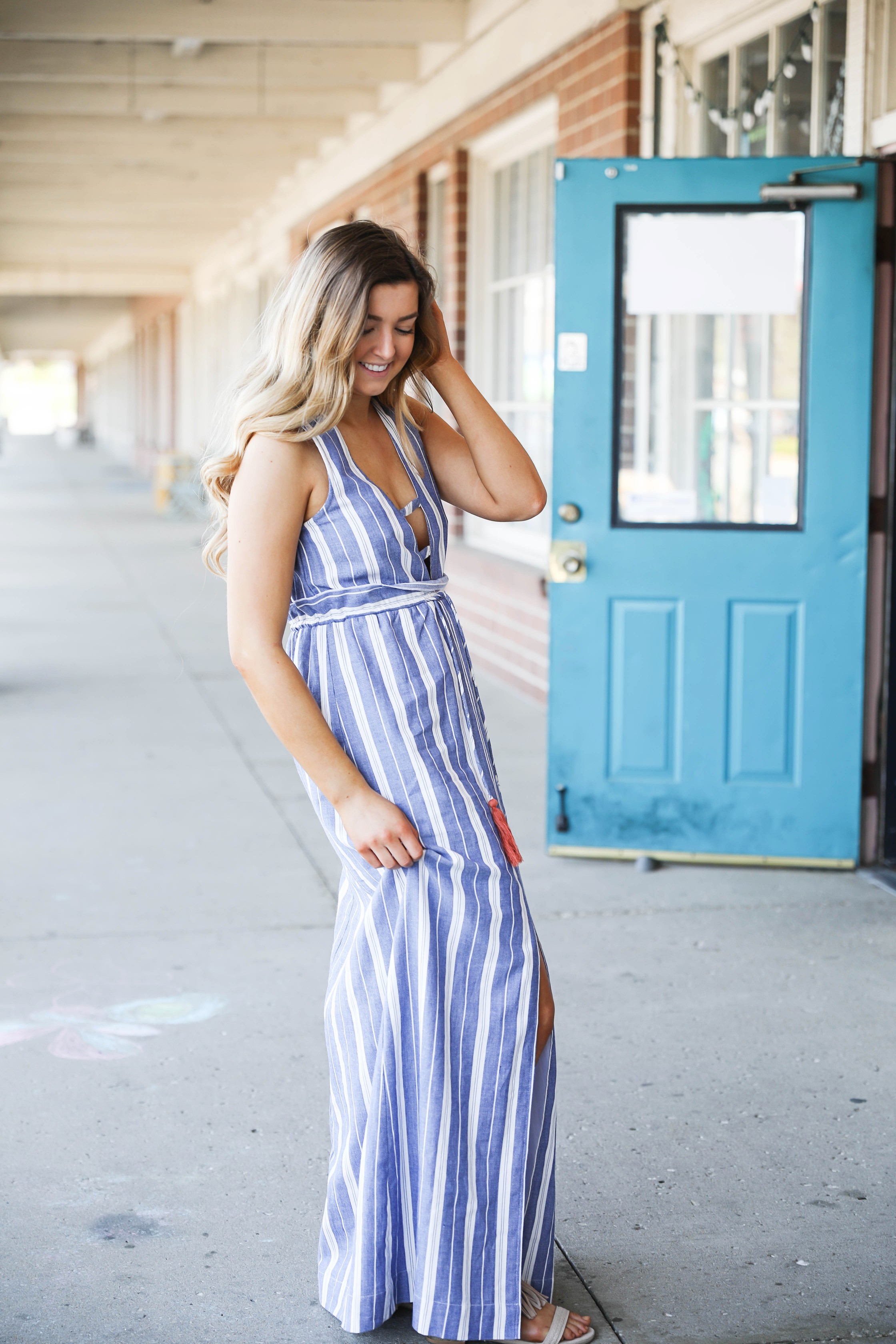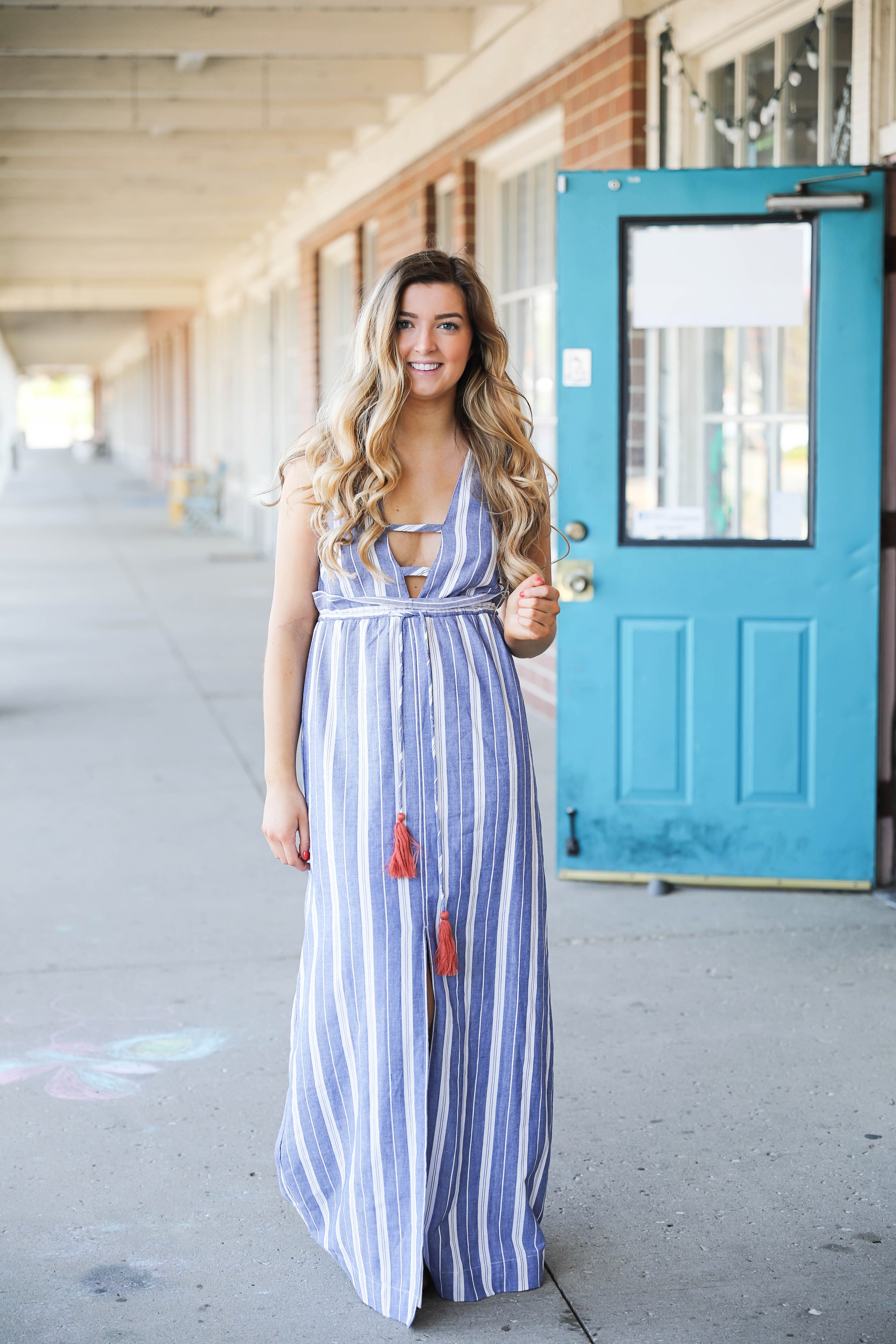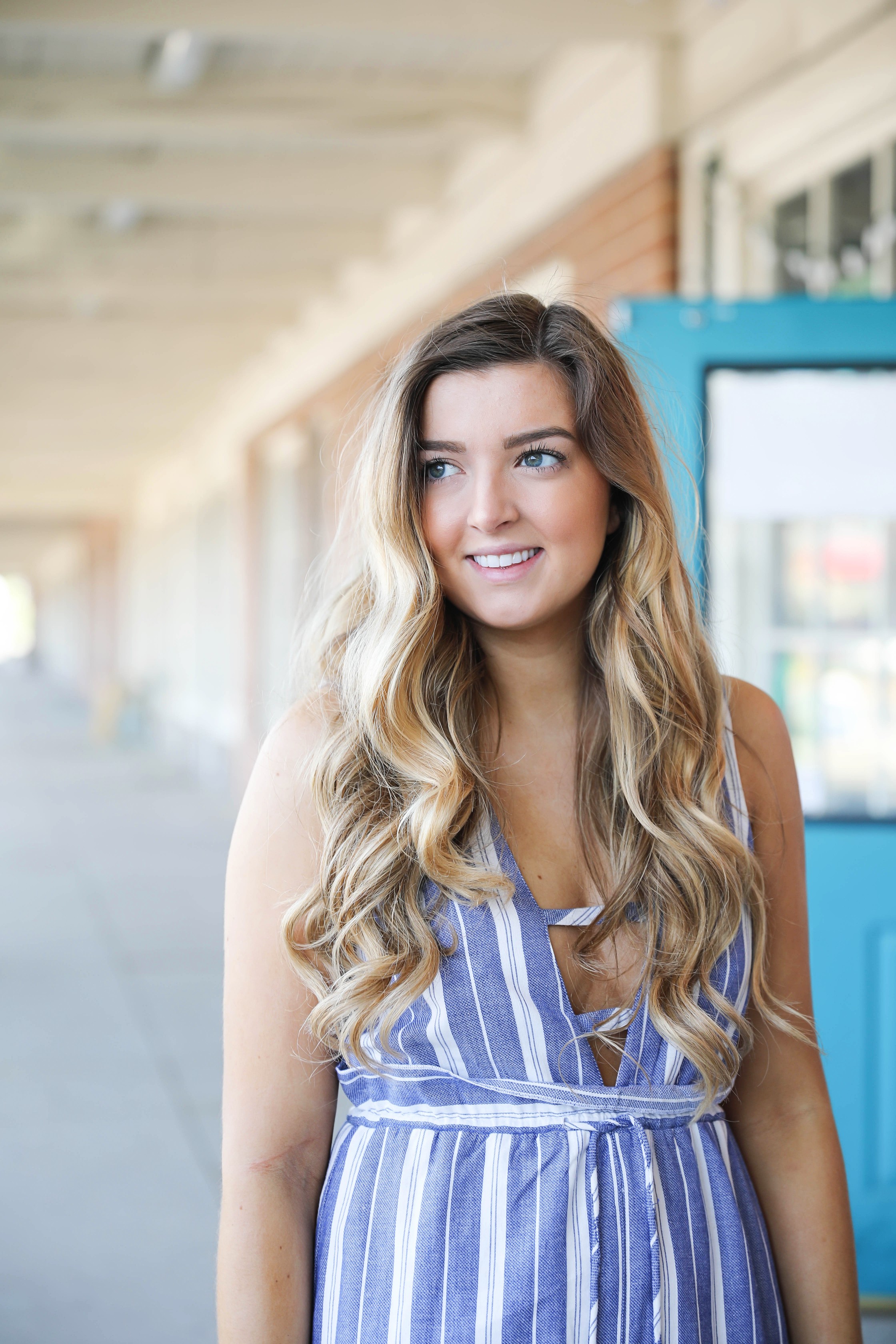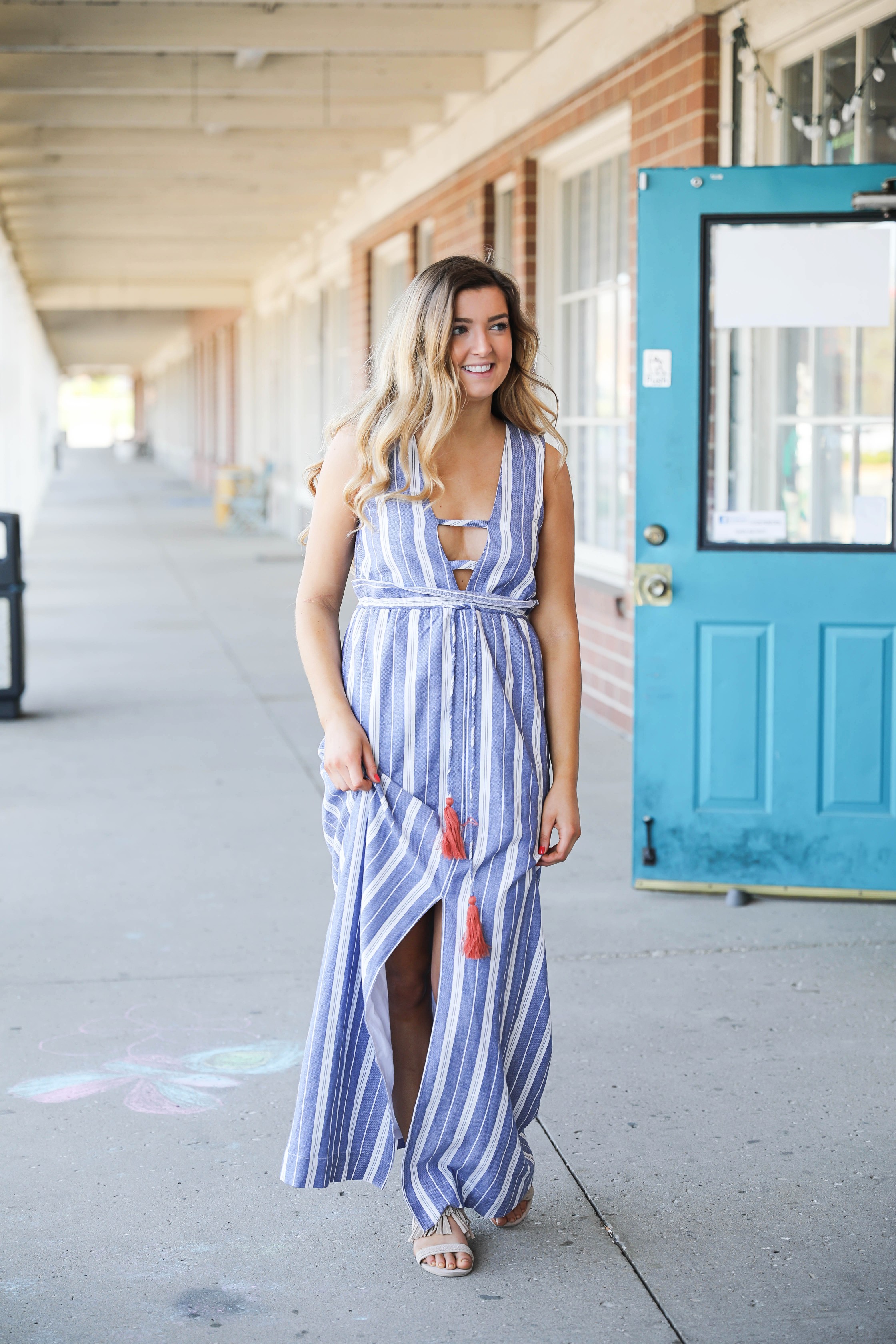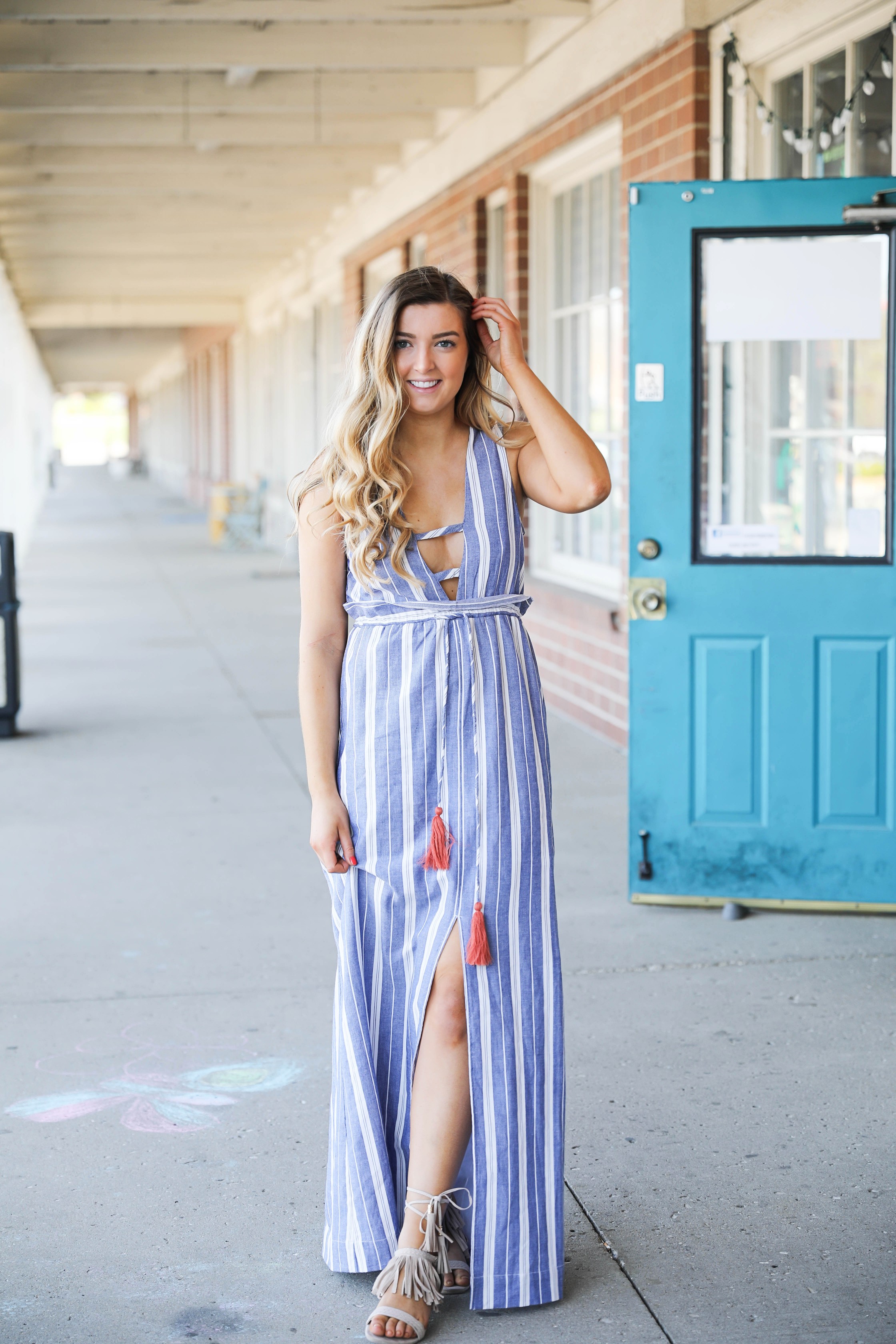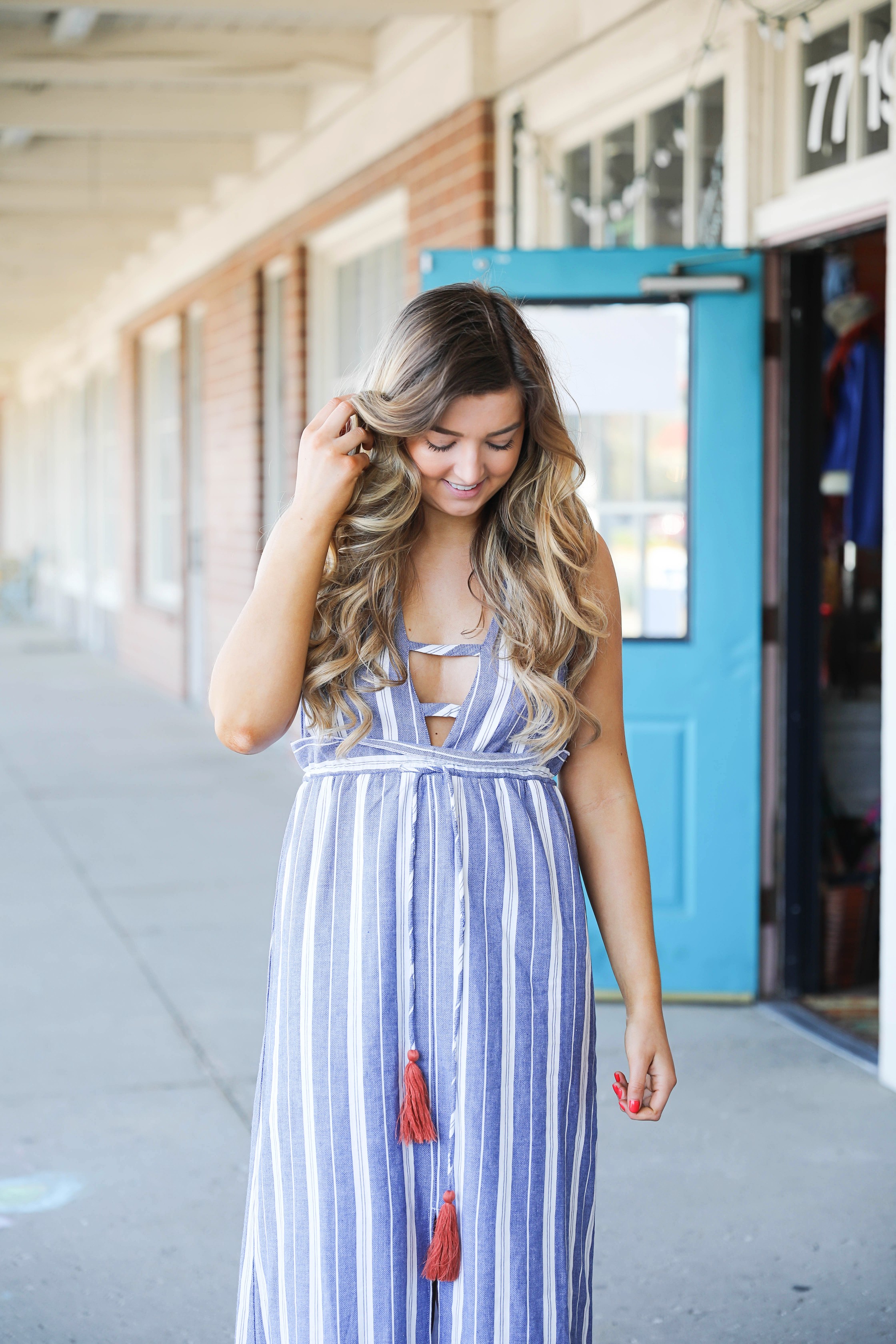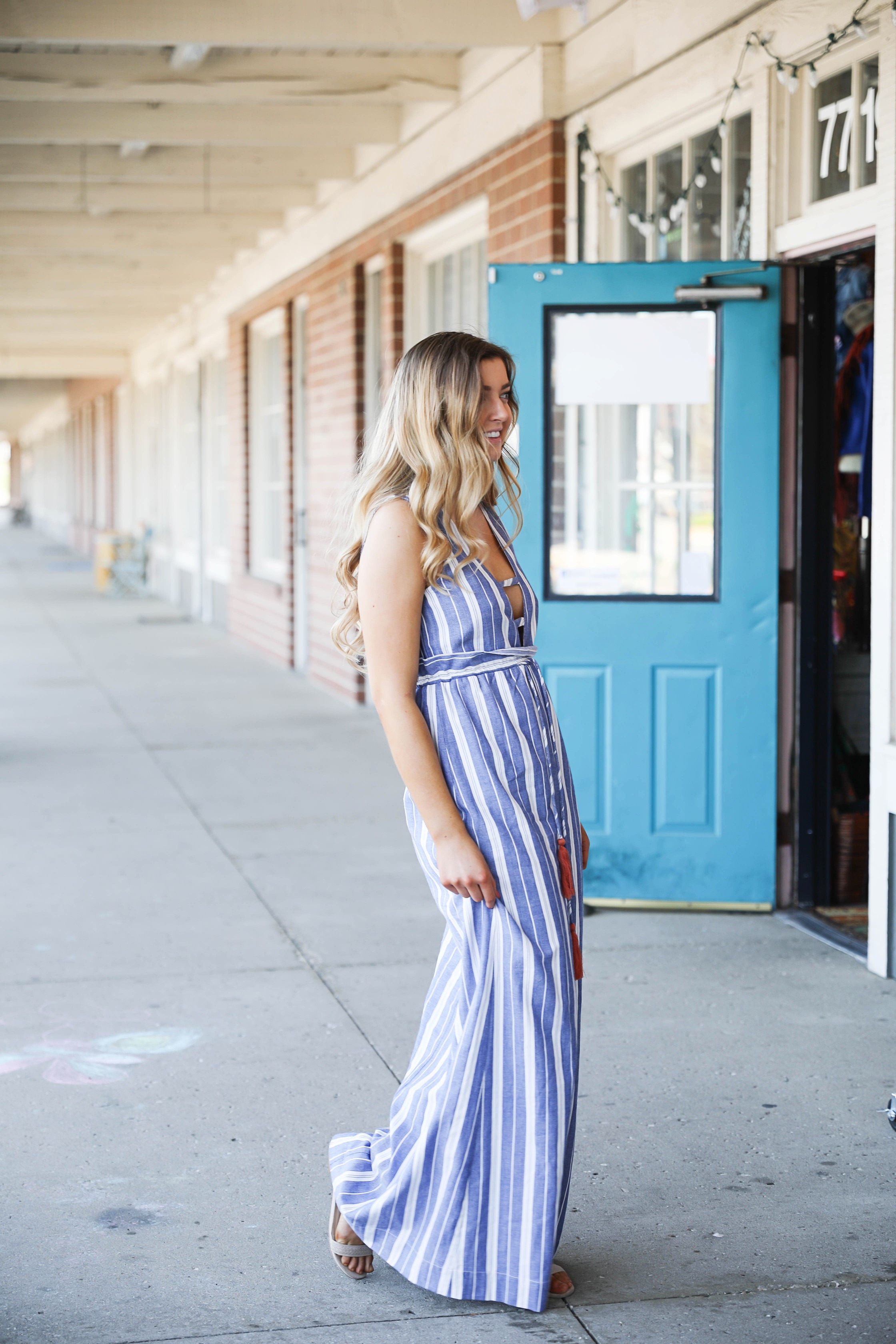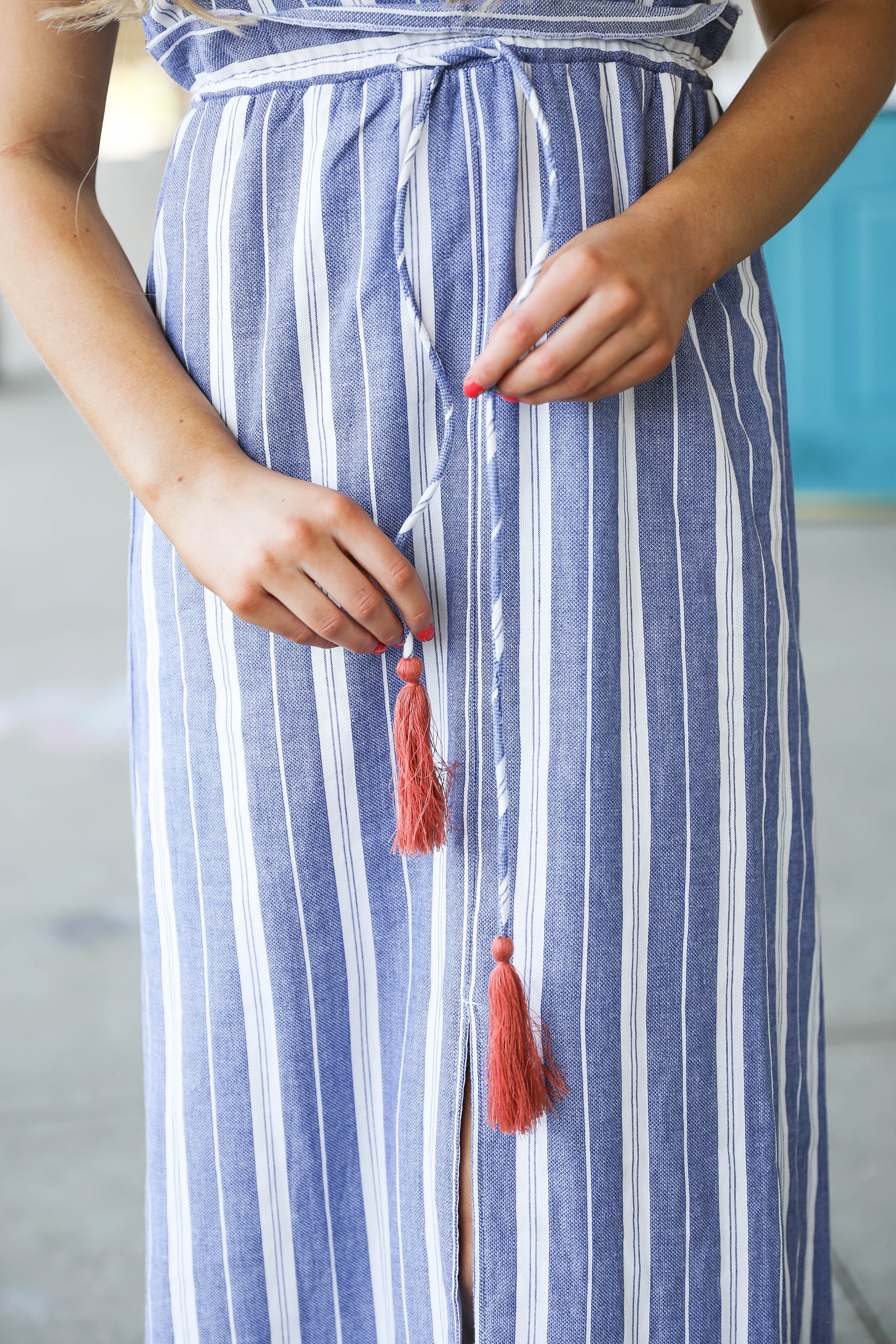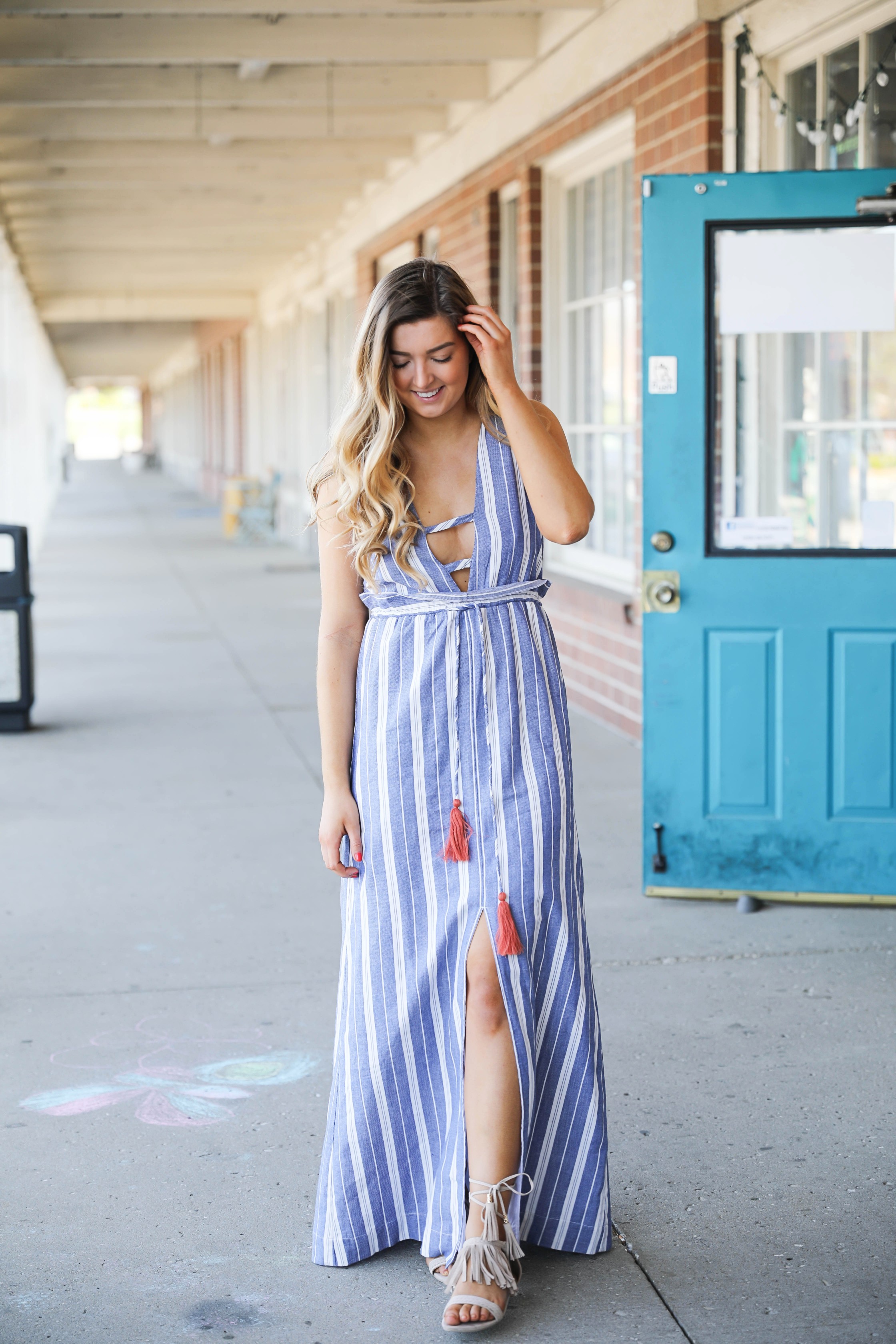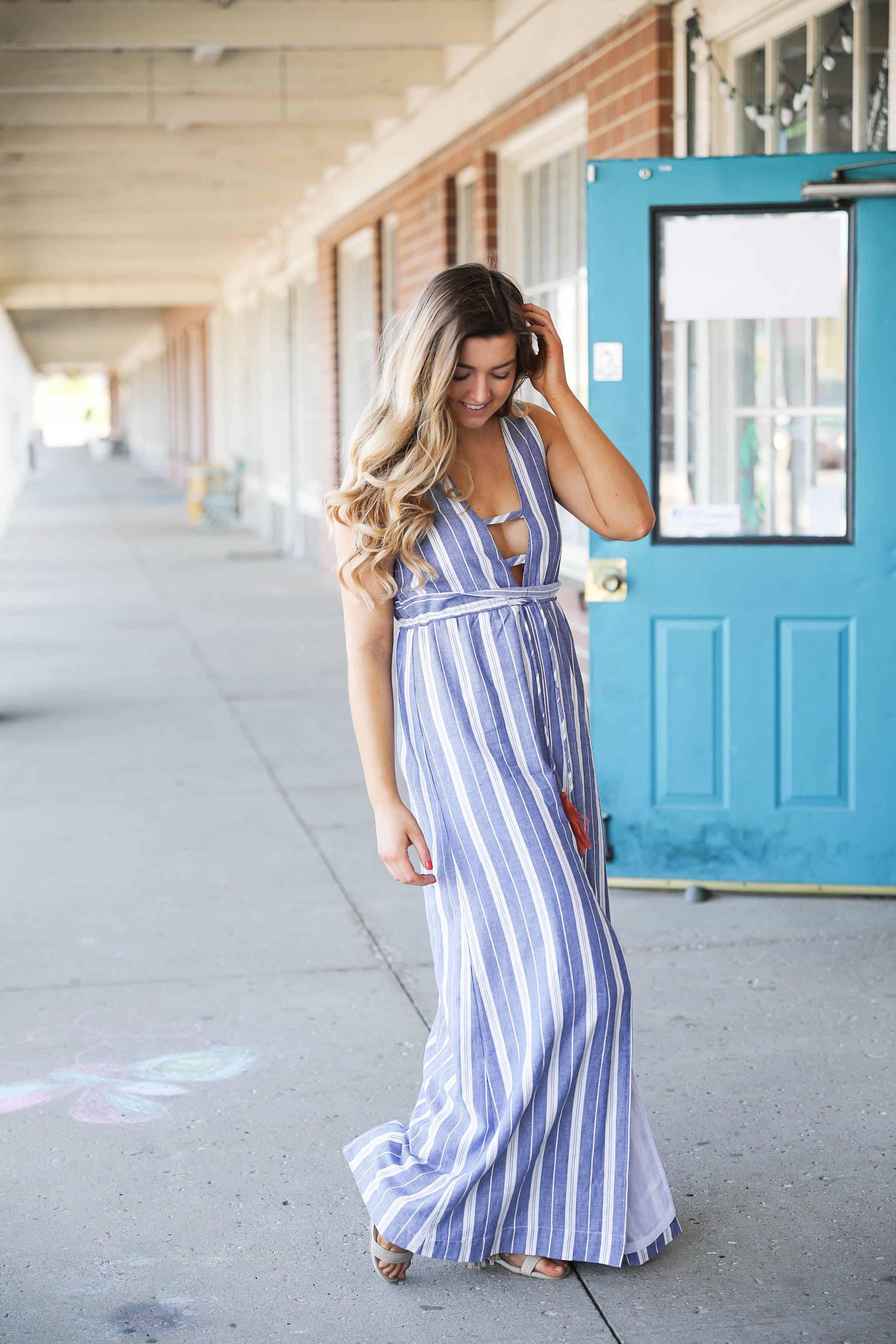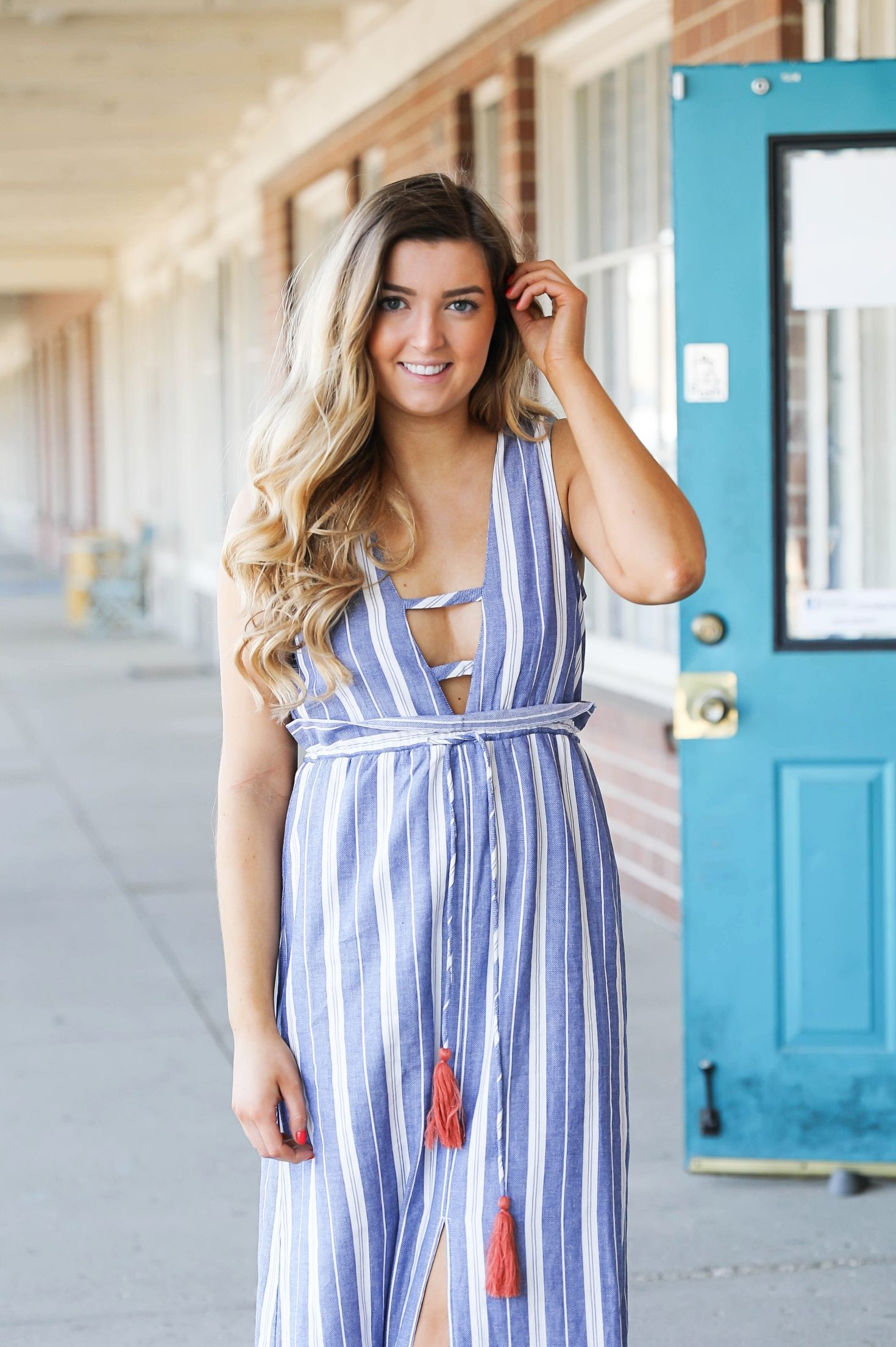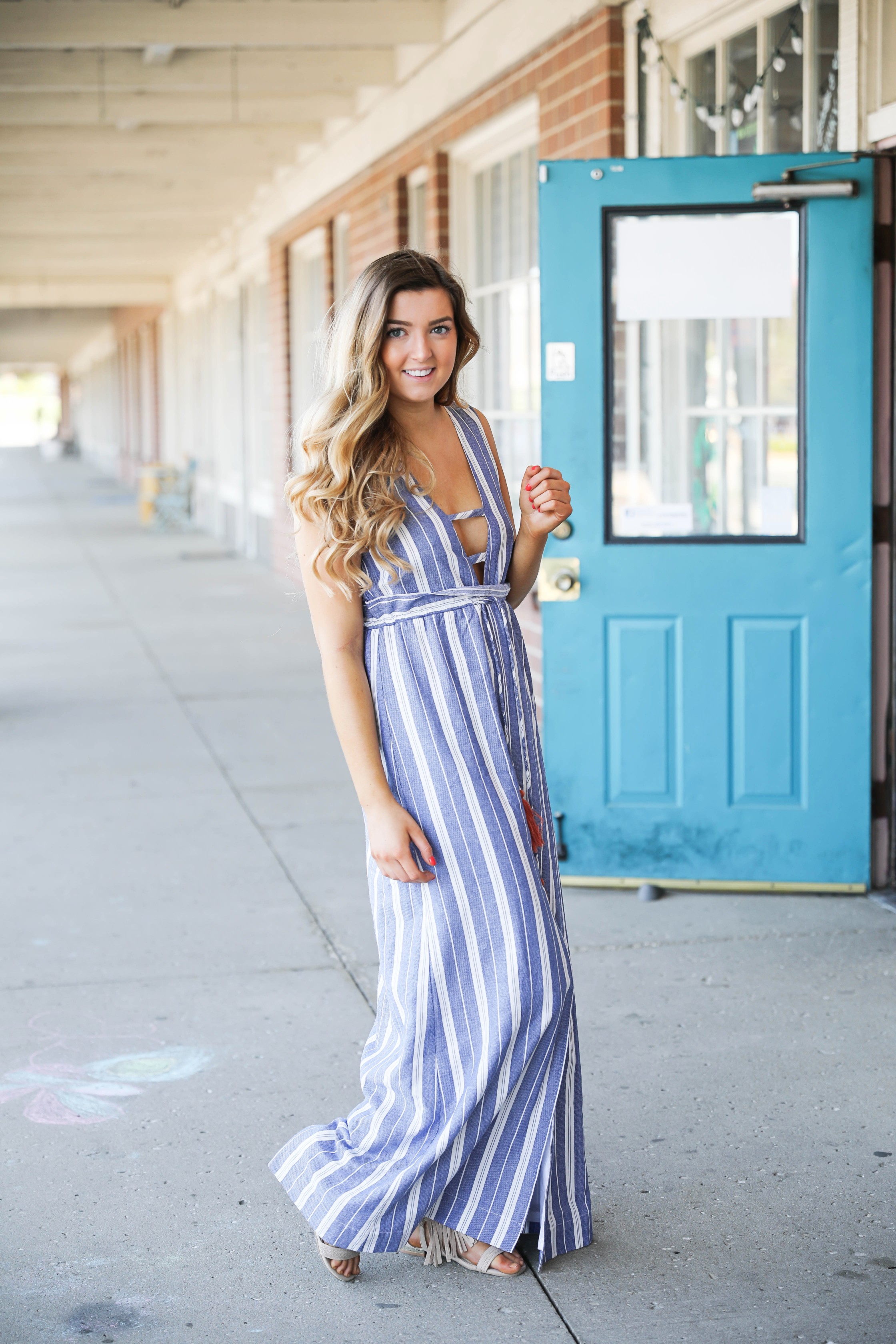 | Dress | Shoes ($28 and comes in three colors) |
How cute is this maxi?! I saw it on Nordstrom the other day and I nearly bought a ticket to the beach after I added it to my cart because I thought it screamed paradise! Or I at least need to be wearing it on a boat haha! Plus I didn't have to wear a bra with this, which makes me automatically like an outfit more. If you can't tell, I'm super in to dresses lately. I've always loved them since I was little, I remember being in elementary school and having a friend make fun of me because I never wore jeans haha! I just love my dresses and skirts! You will definitely be seeing a lot of dresses this spring and summer!
My birthday was Monday (which was yesterday when I am writing this), and I want to thank everyone for the sweet birthday wishes! I'm weird and I actually dread my birthday. I think it's because I am afraid of being forgotten, I wake up all nervous that no one will wish me happy birthday haha! I'm always blown away by all the love and support I get and feel so silly for worrying. I don't mean to sound conceded or make it seem like I need A TON of attention, i's just a weird fact about me!
I don't want to sound snobby and talk about my gifts, but there are a few I want to highlight on my blog so I have these memories. First of all, you all got me to 7000 followers on Instagram (which just coincidentally happened on my birthday, but still)! I was so amazed and excited when I saw it, I can't thank you all enough for following along! My parents got me some really fun gifts, one of which being the DJI Ronin M which is a video stabilizer I am so excited to use! My little sister got me one of those selfie phone cases that I am now obsessed with haha! She also got me the cutest Lilly P earrings so I could wear them on my blog and I thought it was so sweet! My older sister is still studying abroad in London and I was bummed that she wouldn't be home since birthdays are always so family-oriented in my house. However, she sent me a box of 20 gifts from 20 different places she has visited and it was the most cool and thoughtful gift I have ever received! I nearly started crying when I opened it!
I feel oh so blessed!
xoxo,
Lauren Emily Lindmark
Copyright © 2017 dailydoseofcharm.com