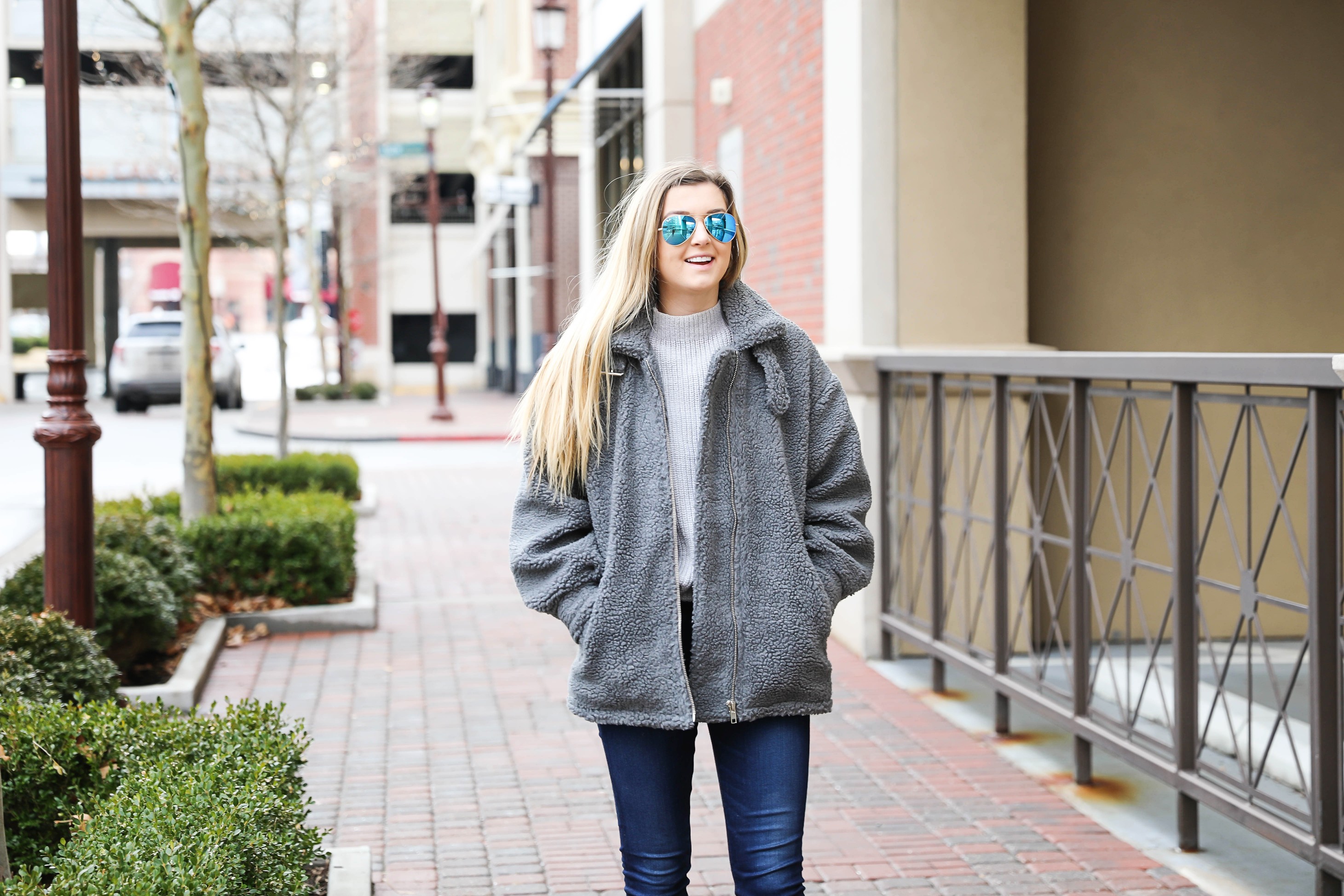 Fuzzy Aviator Jacket | OOTD + An Anxious Week Ahead
Happy Monday everyone! Sometimes I have to say that out loud to as a little reminder to make mine happy too. I usually love the start of the week – at least when my life is "put together." It's a time of new beginnings, new projects, new inspiration. A whole week of getting to chase my dreams and live my amazing life that I am so lucky for. However, when I go through periods of anxiety it isn't the same. Mondays then mean another start to a week with so many questions. So many worries, time to fill, and unknowns.
I have had been diagnosed with general anxiety since high school. In fact, I actually take medication for it (I would be willing to talk more about that if you all are interested). So anxiety is nothing new to me. That doesn't make it any easier though. It's so easy to tell other people "you will get through it," "you have been here before and it all works out," but it's harder to believe yourself. I think a lot of my anxiety right now stems from moving.
I just moved back to my college town. I was so excited to be back – I still am! I took a semester off last fall and as much as I loved it, I missed Lawrence and my friends. I am so excited to be living with my best friend, decorating my new space, and starting this new chapter. However, things have definitely changed – and with change comes my anxiety. The change itself from living with my parents to going back to being on my own is scary. I actually loved living at home for a semester. Although I missed my friends, I am so close to my parents and sisters that it was so nice to be home (especially since it was a hard semester for personal reasons). Moving into my new place is quite the change and it will take some getting used to.
Then there comes the loneliness. I was gone from KU for a semester, but even the spring before that I didn't spend as much time with friends or putting myself out there. Although I do have some amazing friends who I am really lucky to have by my side through this transition, it has still caused a lot of feelings of being alone. I am someone who thrives on my nights of solitude and wanting to recharge. However, when you're lonely – those nights by yourself turn into a pit of anxiety and overthinking. That is definitely something that will get some taking used to, as well as putting myself back out there.
So as I start this week I am taking a deep breath and working on letting go of some of that anxiety. It's easier said than done, but I will make it though one day at a time…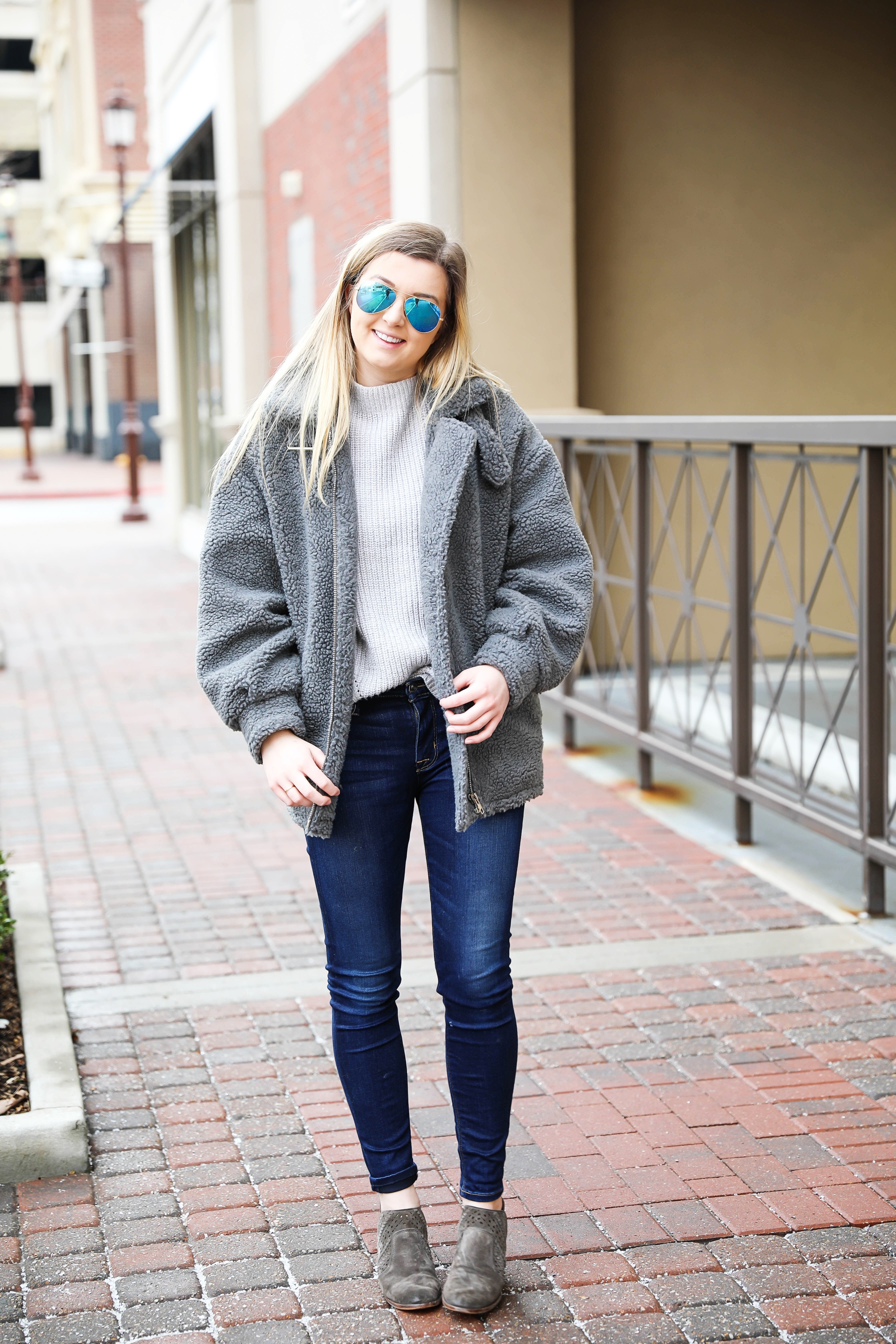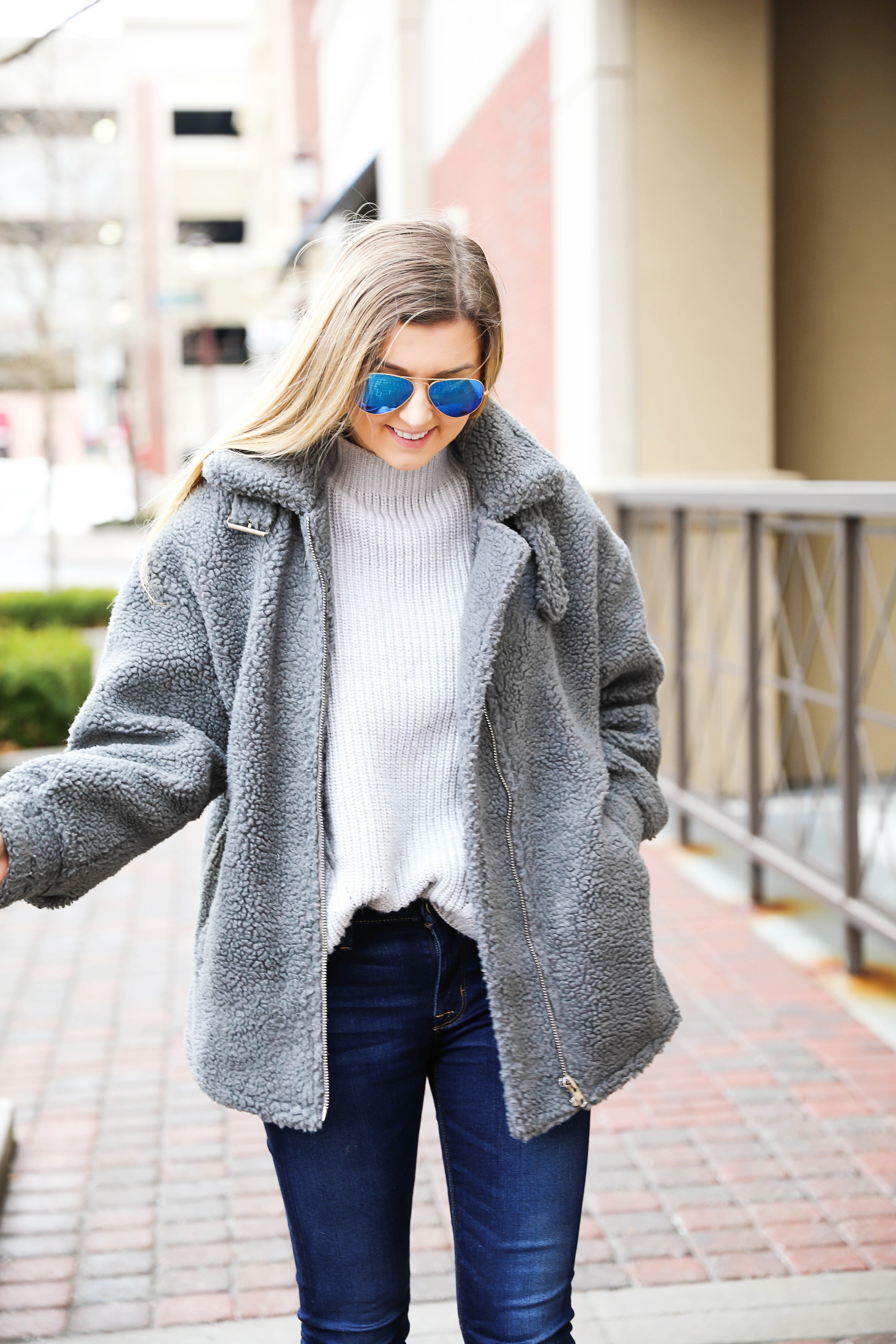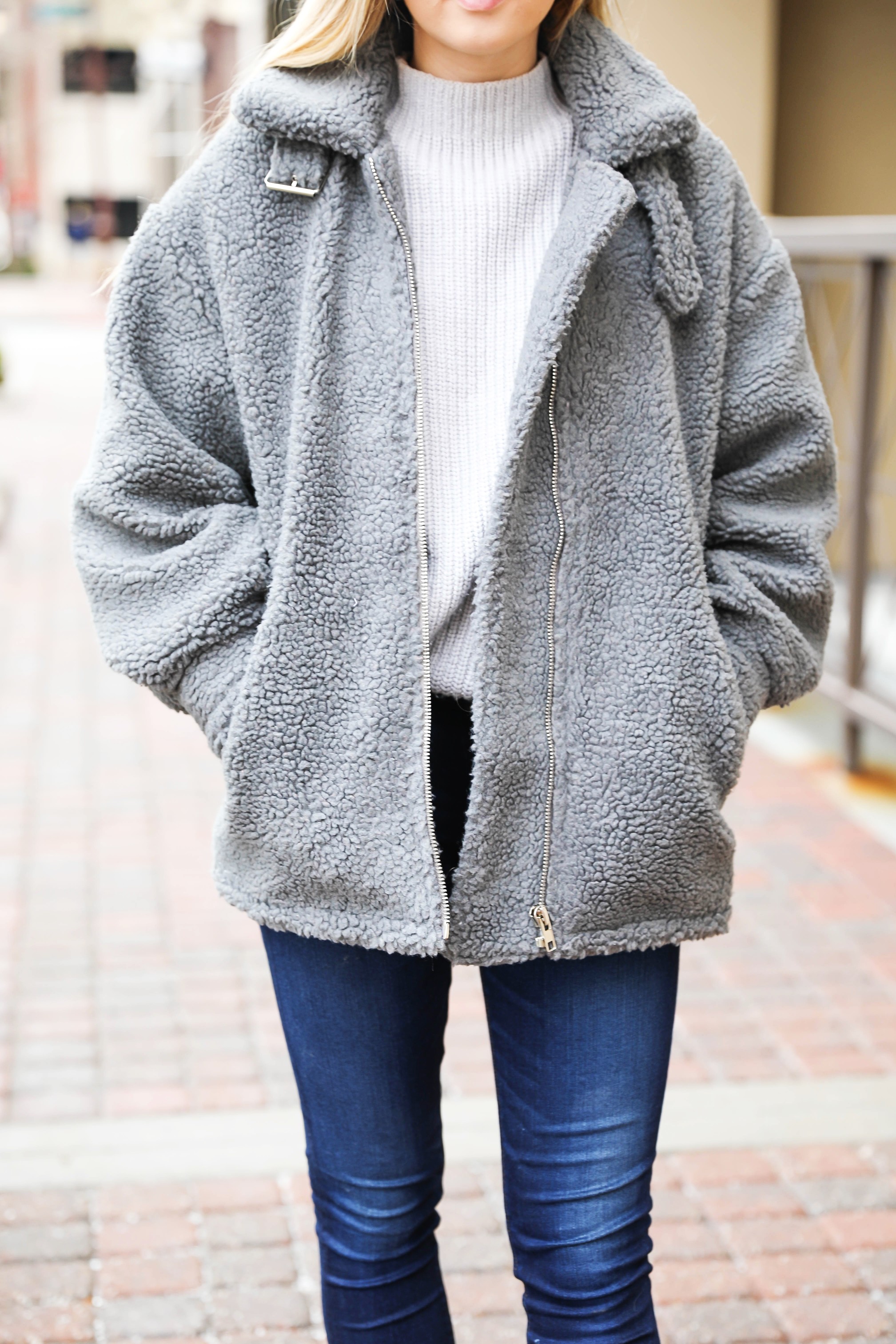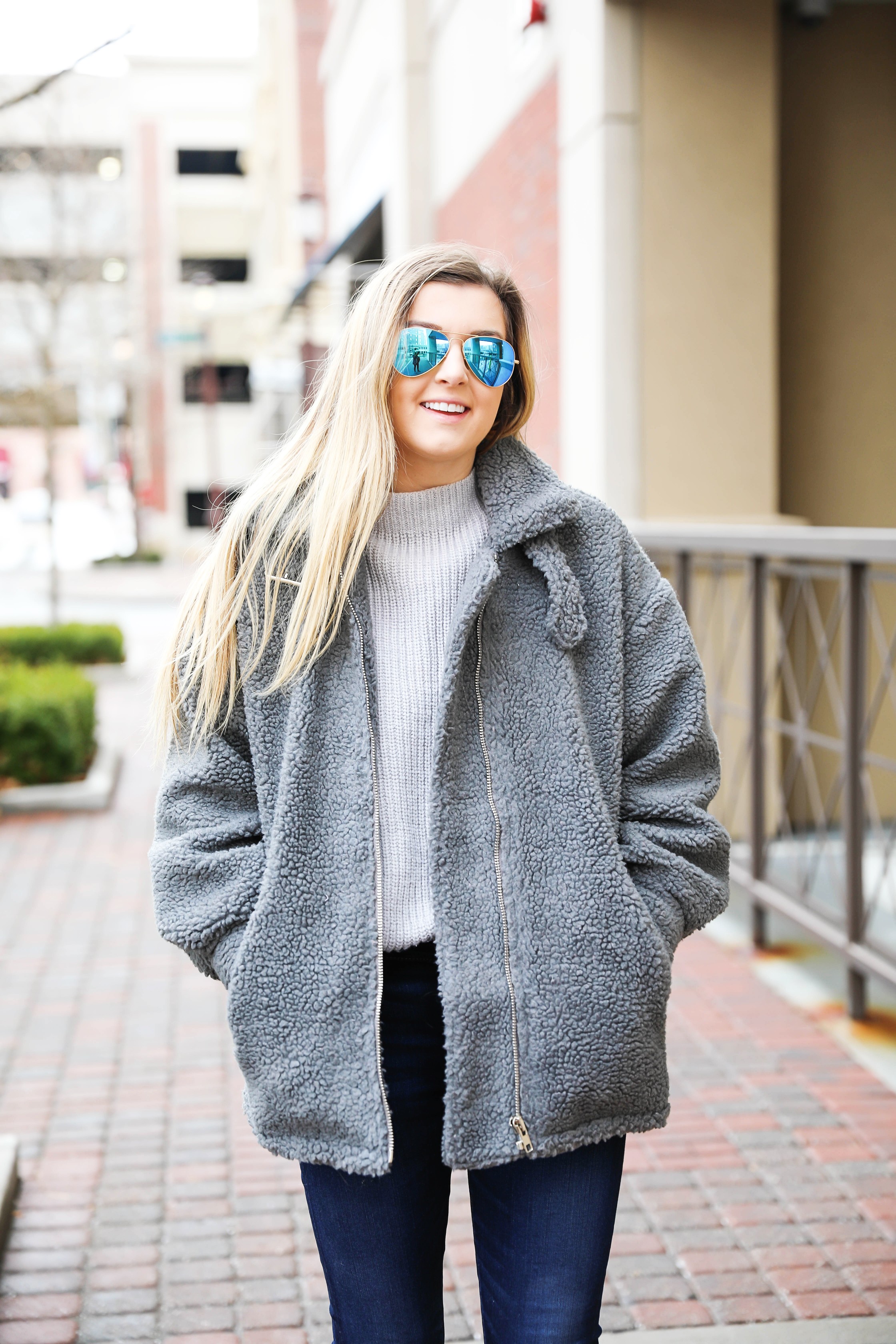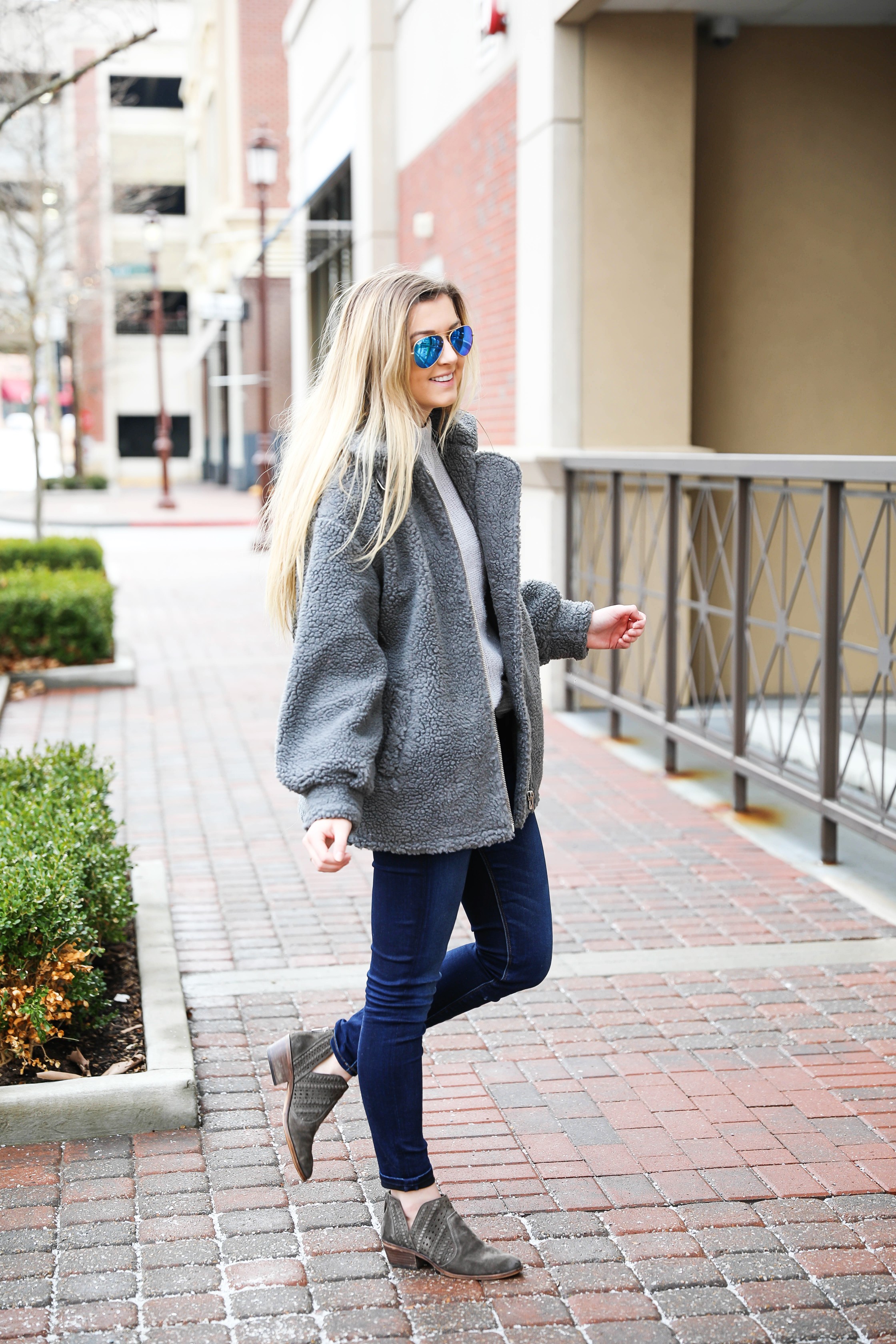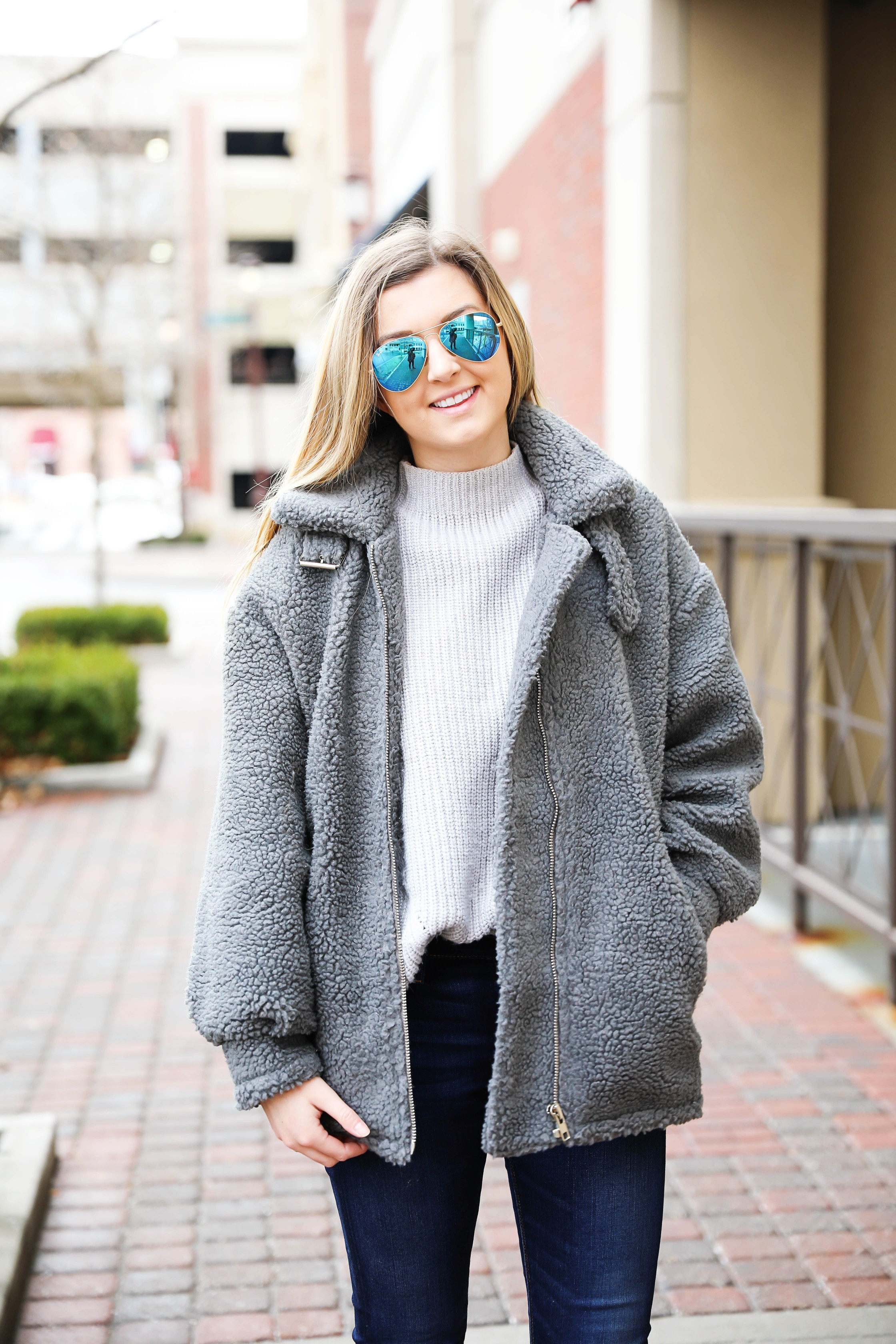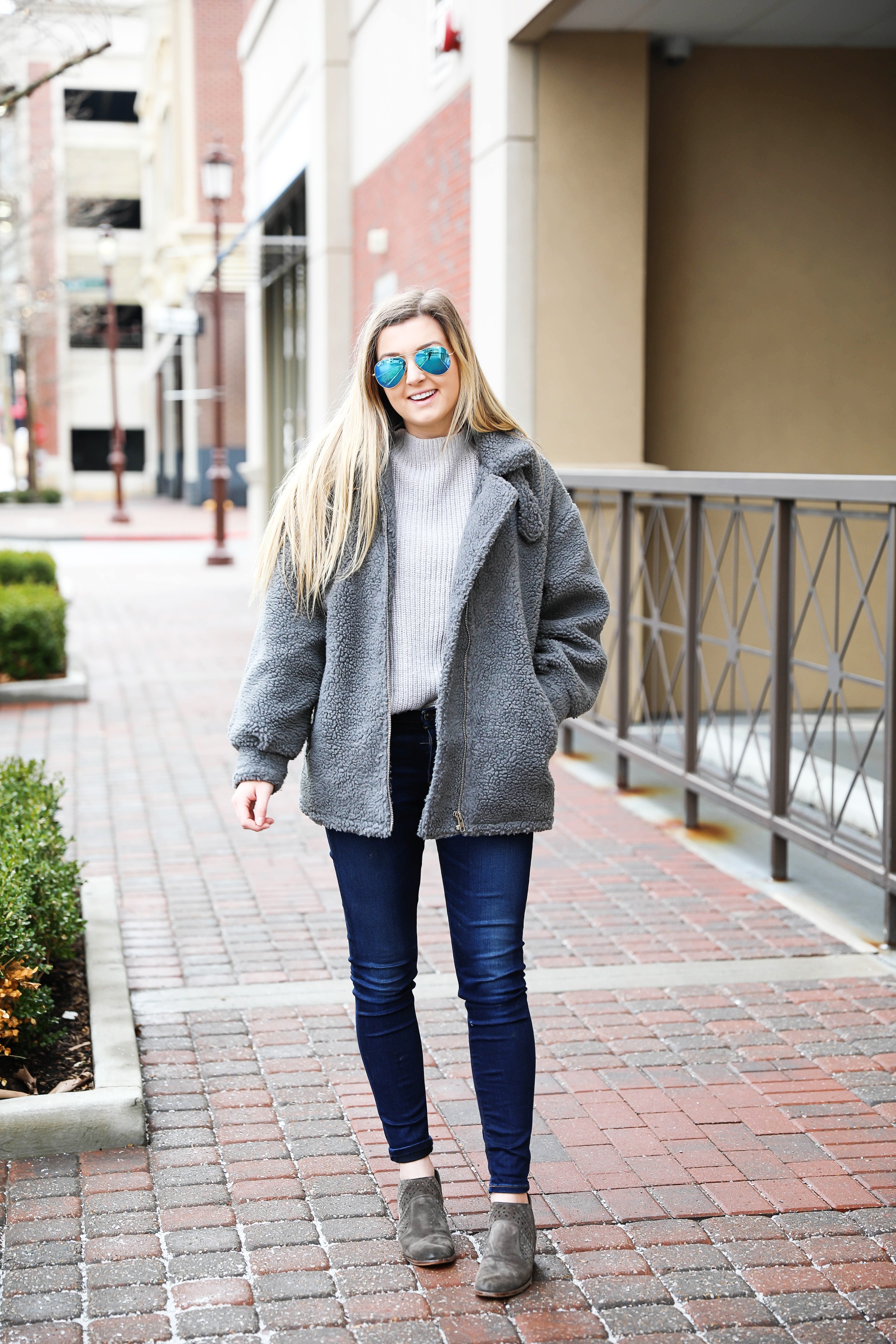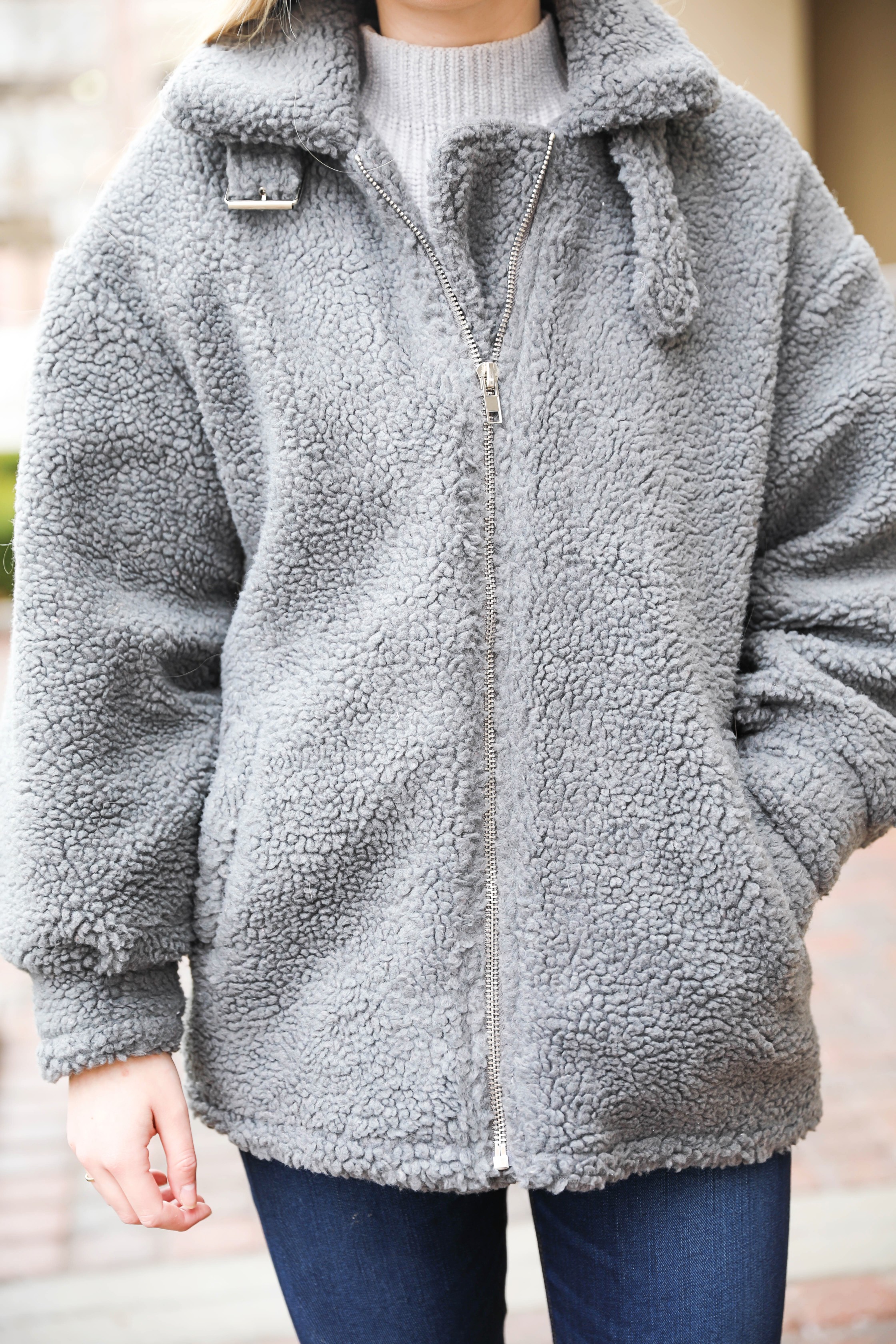 Moving on from some of the serious talk, how cute is this fuzzy aviator jacket?! I have this problem lately that whenever I find something that looks fuzzy online I HAVE to buy it. I bought this one the other day and wore it from my parent's house to Lawrence Thursday night. I then ended up wearing it all day Friday and Saturday haha! It was just too cute not to! Plus I didn't have any other clothes at my apartment yet…
P.S. how do you guys spell "grey"? I think it looks better spelled "grey," but I feel like the American way to spell it is "gray"? Sometimes I switch back and forth. It always bothers me though haha!
Shop this post:

xoxo,
Lauren Emily Lindmark
Copyright © 2018 dailydoseofcharm.com