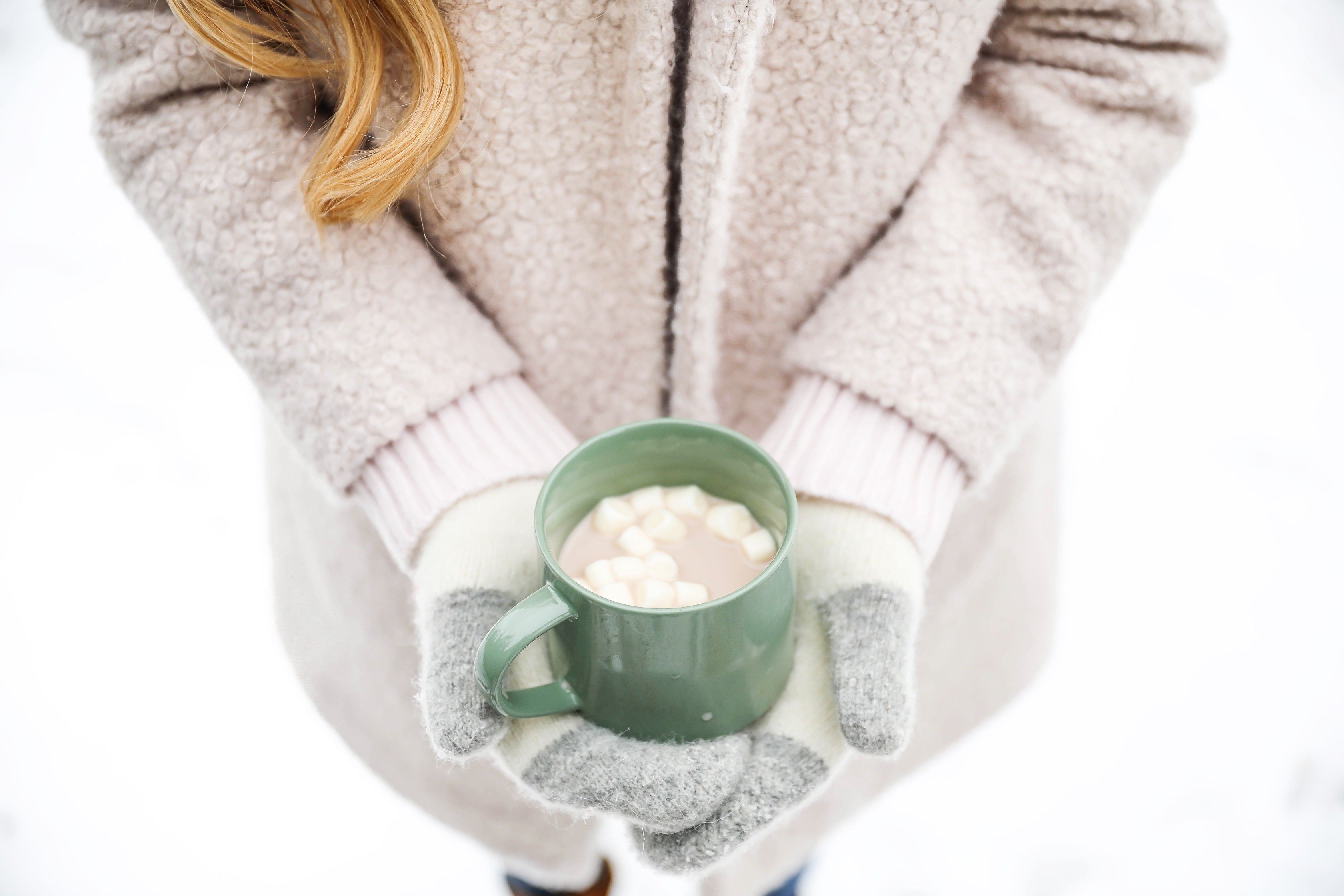 How to Protect your Hands from the Cold in the Winter | Tip for Dry & Cracked Skin
If you're like me in the winter, your hands are dry, cracked, red, and burning all season long. I am a little bit of a serial hand washer, especially this time of year because I do not want to get sick! Because of that my hands are so raw all the time. It is the worst! I don't have a dry skin type when it comes to my face, but even this time of year the wind makes my cheeks dry and at the end of the day my cheeks still burn! The winter is just brutal to your skin!
Because of that I wanted to roundup all my best tips for how I save my skin this time of year! Keep reading below!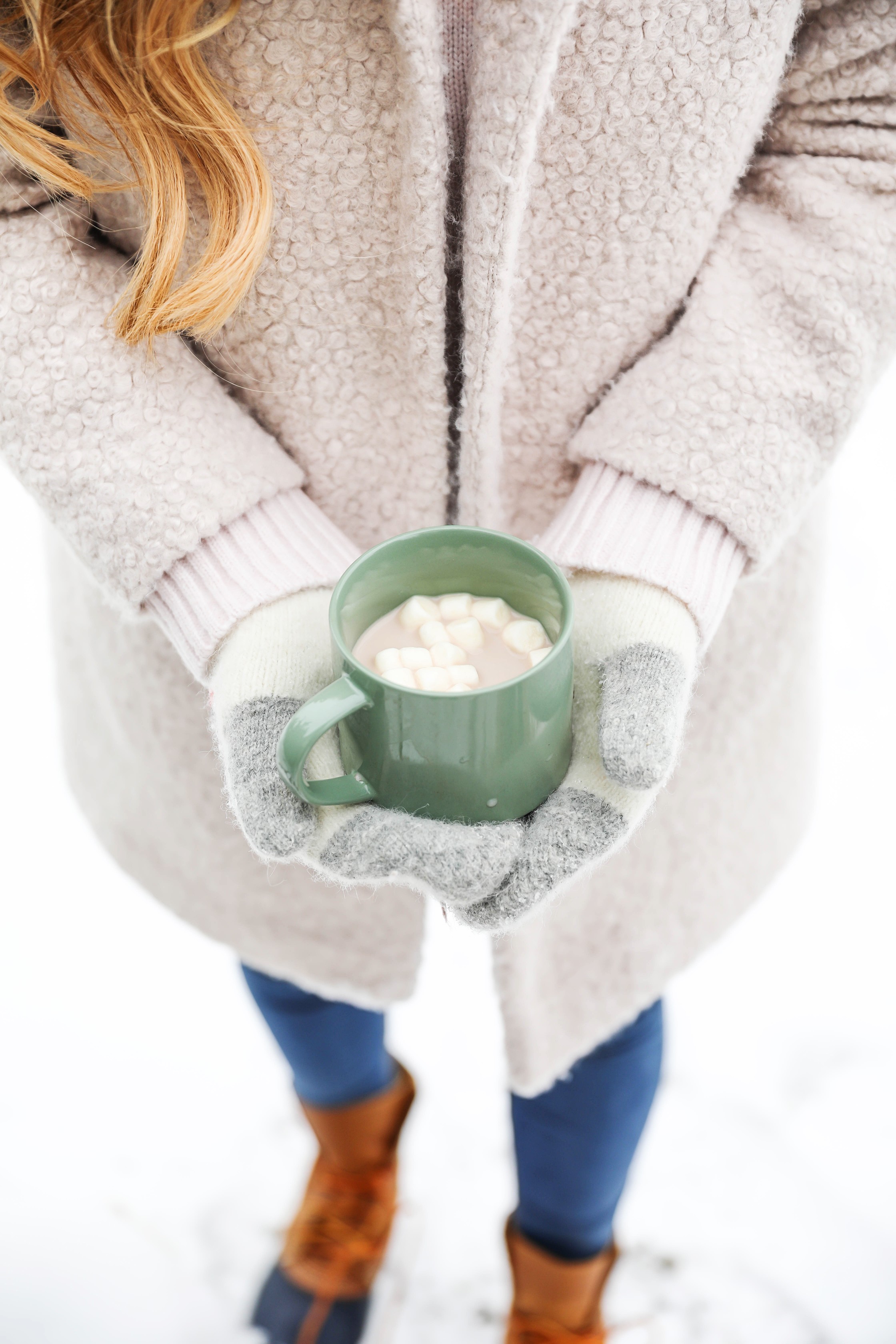 Tips for Dry Hands
1. Keep Lotion Everywhere!
By your bed, on your desk, in your purse, in your car, in your backpack, by your sink, in your kitchen. SERIOUSLY EVERYWHERE! The more lotion you have around the more likely you are to randomly put it on throughout the day. Because I don't want to spend hundreds of dollars on nice lotion I just buy some Target brands and keep them around. That brings me to my next tip though…
2. Invest in Some Good Lotion!
I like to keep cheap brands around my house, but having one or two good brands around helps A TON! My favorite is Mary Kay's. My grandma has sold Mary Kay my whole life so I have always used their lotion and it is amazing! Another great one is La Mer (which luckily my mom buys, I don't use it very often because it is SO expensive and I don't want to use all of hers. But it's the best! I sometimes just rub a little on the backs of my hands where they are cracked). If you have any other suggestions comment below because I am always looking for new lotions!
3. Vaseline & Gloves will be your Saving Grace!
This is something I have done since I was a kid and it is by far the #1 thing that helps my hands. Every few nights right before I go to bed I glob a ton of Vaseline onto my hands and put some light winter gloves over them. I swear you wake up the next morning with perfectly smooth and soft hands! When I was younger I used to do this and cover my hands with socks at night haha! I have found Vaseline works better than Aquaphor, but that may just be me! If there is one tip you should try it is this one!
4. Wear Gloves Outside
This is something I am so bad at remembering to do, but it is so important. I notice on days I am outside a lot without gloves (walking to class or walking my dogs) are the days my hands get really dry. You don't have to buy an expensive or fancy pair, Target sells cheap gloves that have the technology finger tips that allow you to still use your phone and I love those! The gloves protect your hands from the cold and the wind and it really helps!
5. Avoid Hot Water (When Possible).
I am 100% not telling you to wash your hands less, believe me. I want you to wash your hands as much as possible especially with this flu epidemic! However, taking less baths or shorter showers will help a lot and washing dishes with gloves on is also a huge saver for me!
Those are my tips for how to save your hands this winter! Are your hands always dry too? Comment below so I know I am not alone haha! Pin this photo to save for later or share with friends!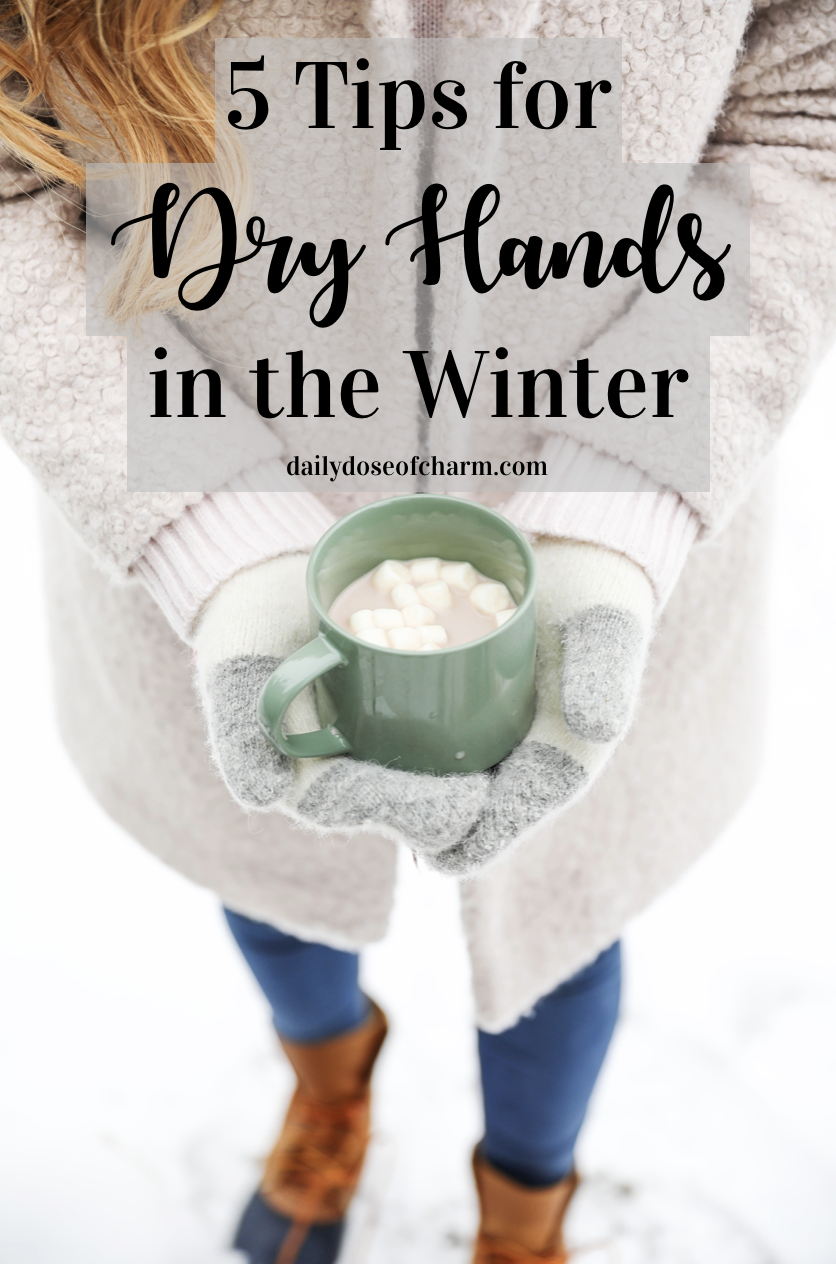 xoxo,
Lauren Emily Lindmark
Copyright © 2018 dailydoseofcharm.com