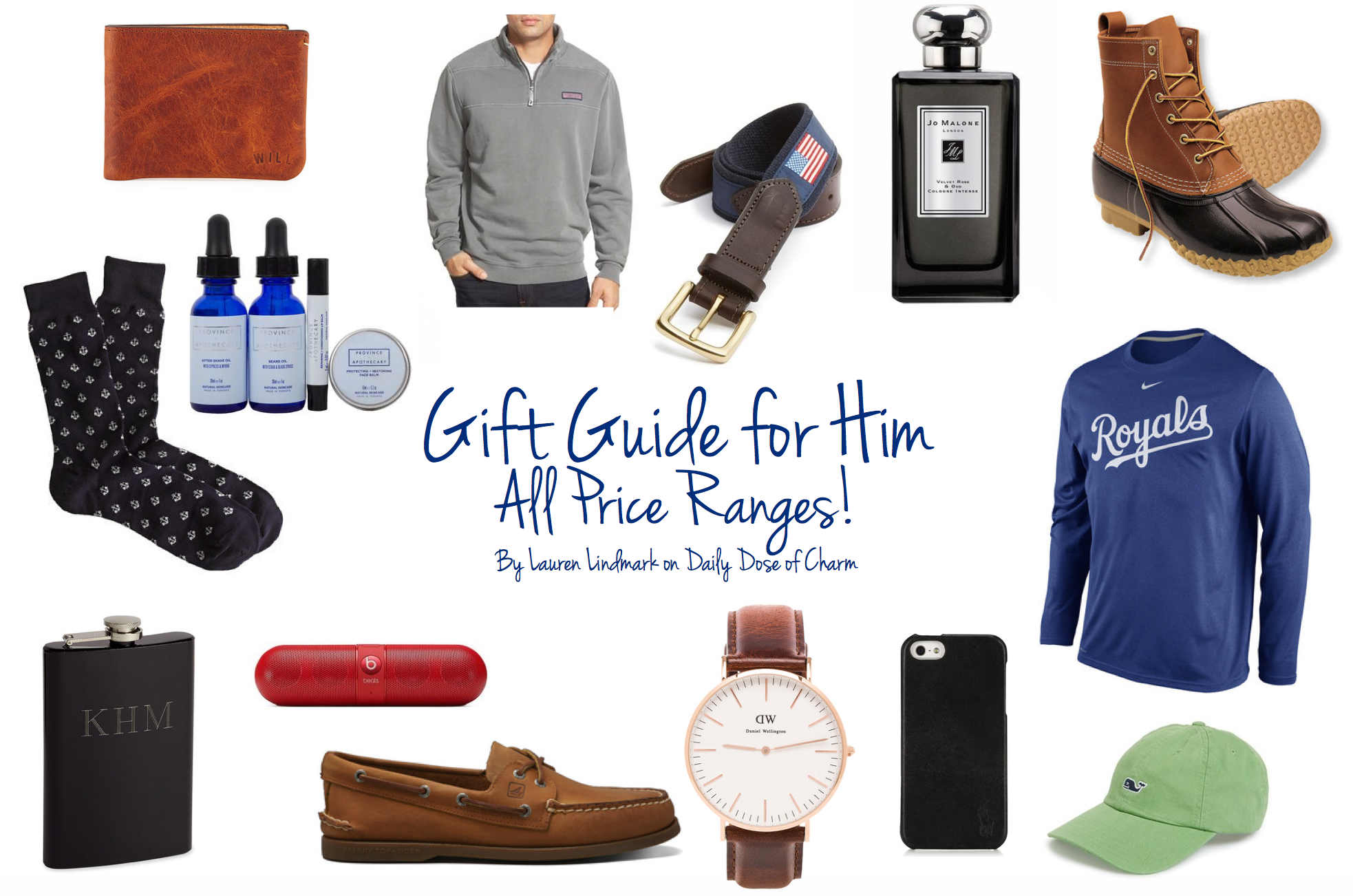 Gift Guide for Him | Christmas Edition (Prices ranging from Free – $100+)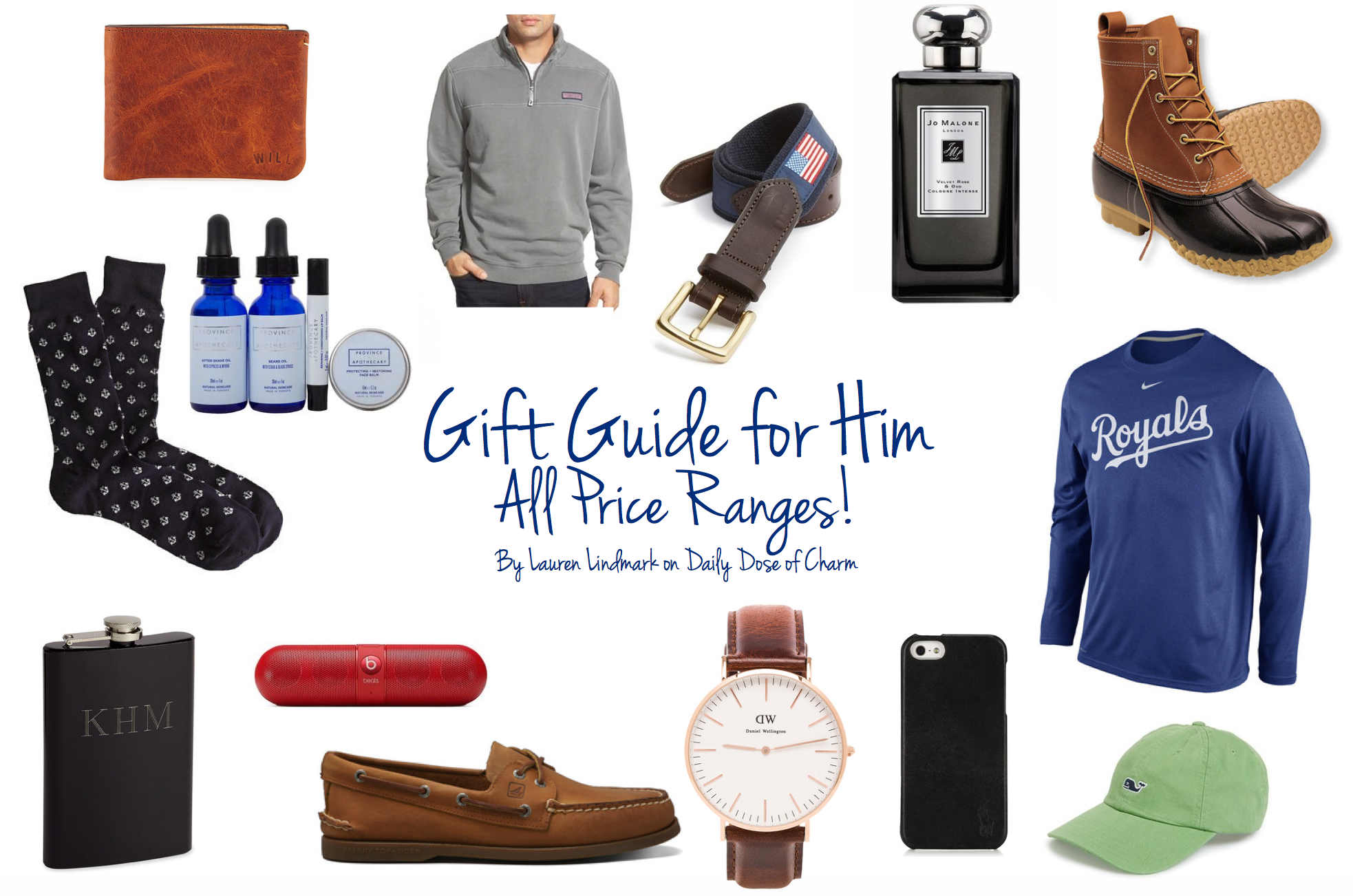 It's that wonderful time of year, GIFT BUYING SEASON! Don't get me wrong, there is so much more to this season than that. Spending time as a family, baking, Christmas music and movies – they all make the season magical! Plus we all know the true meaning of Christmas (or Hanukkah or Kwanza), but with that being said, I absolutely love buying gifts for people!
However, as much fun as it is to pick something out and see someone's face when they open it – sometimes finding the perfect gift can be a little difficult. Never fear! Here is a part 1 of my Holiday gift guides – guy addition! These are some ideas for your brother, boyfriend, husband, or any special guy in your life! Remember to go through the whole list, some of the items I have priced can be found in different price ranges depending on the brand!
To see other posts in my Gift Guide series click below:
Gift Guide for her
Gift Guide for Dads
Gift Guide for Moms
Gift Guide for Graduation
Gift Guide for Him & Her Valentines Day Edition
---
Price Range $0-$49
Bake for him $0 Here is my Recipe Pinterest Board for ideas
Homemade Gifts $0 Check Out this Link for Ideas!
Socks $15 J.Crew Socks
Flask $25 Initials Flask
Sports Gear $36 Royals Shirt
Phone Case $40 Ralph Lauren
---
Price Range $50-$99
Shaving Kit $50 Canadian Man Shaving Kit
Wallet $90 Wills Leather Goods
Sperrys $95 Boat Shoes
---
Price Range $100+
Bean Boots $110 LL Bean
Pullover $135 Vineyard Vines Shep Shirt
Cologne $170 Jo Malone
Speaker $200 Beats
Watch $230 DW Watch
Look out for more gift guides coming out this week! Happy Shopping!
xoxo,
Lauren Emily Lindmark
Copyright © 2015 dailydoseofcharm.com