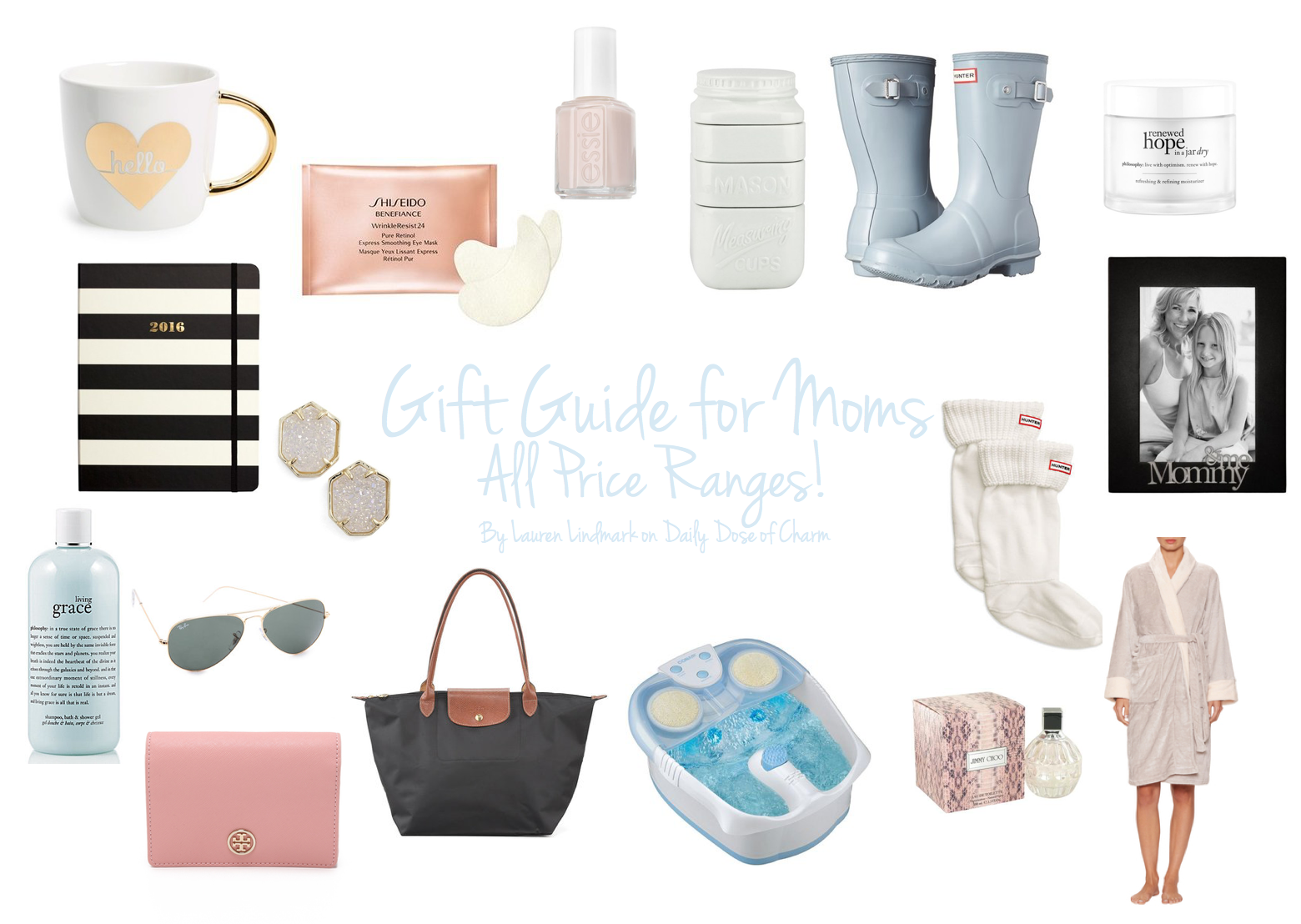 Gift Guide for Moms | Christmas Edition (Prices ranging from Free – $100+)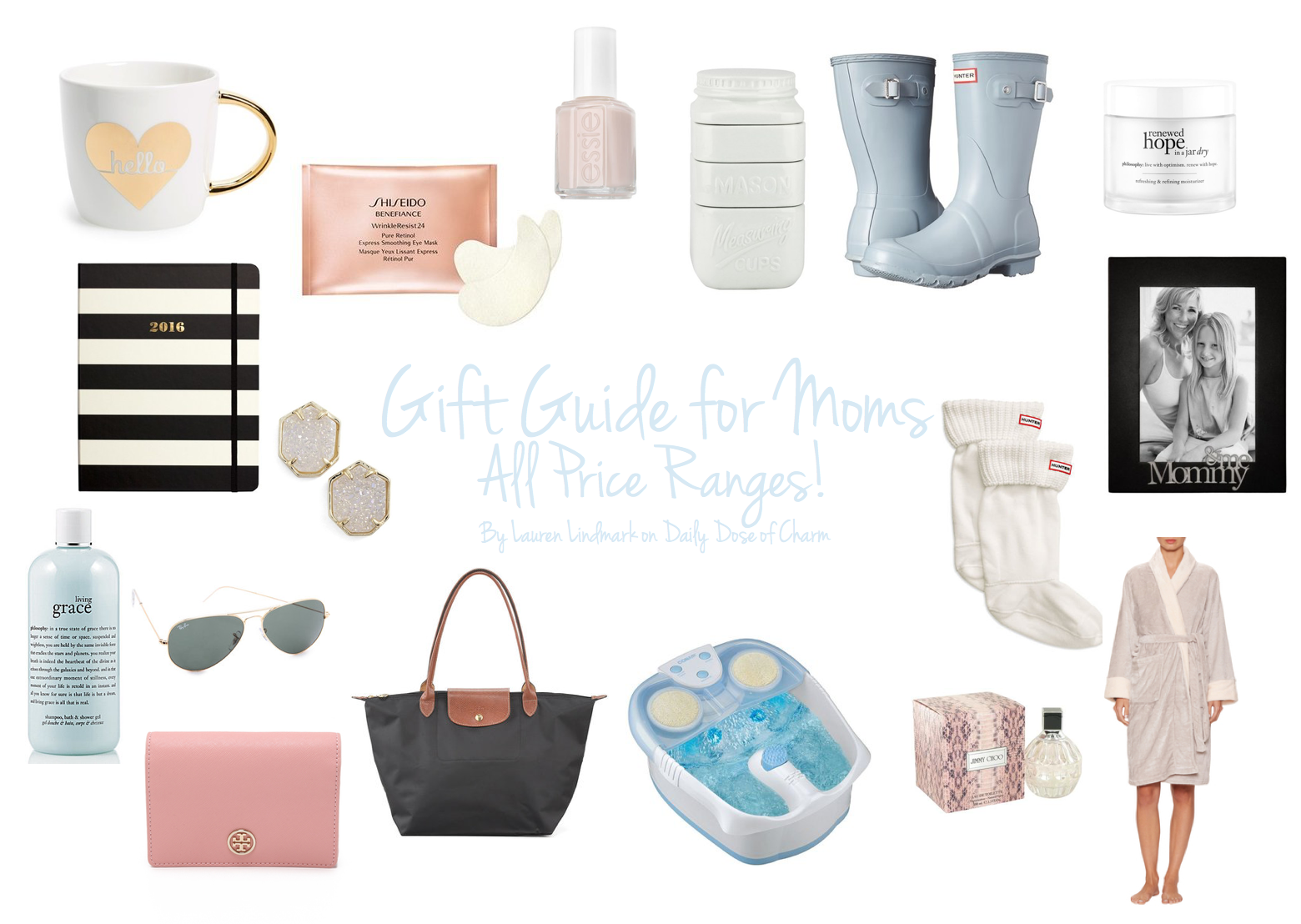 Hey y'all! Here is another part to my Holiday Gift Guide series! I love shopping for my mom so this gift guide was so easy to make, I hope it helps you find some ideas! Remember to go through the whole list, some of the items I have priced can be found in different price ranges depending on the brand!
To see other posts in my Gift Guide series click below:
Gift Guide for Her
Gift Guide for Dads
Gift Guide for him
Gift Guide for Graduation
Gift Guide for Him & Her Valentines Day Edition
---
Price Range $0-$49
Homemade Gifts $0 Check Out this Link for Ideas!
Nail Polish $8.50 Essie "Whites" Nail Polish
Measuring Cups $15 Mason Jar Stackable Measuring Cups
Picture Frame $16 "Mommy and Me" Frame
Coffee Cup $16 "hello" Coffee Cup
Bubble Bath $25 Philosophy Bubble Bath
Planner $36 Kate Spade Striped Planner
Robe $44 Plush Robe
Lotion $47 Philosophy lotion
---
Price Range $50-$99
Boot Socks $50 Hunter Boot Socks
Perfume $55 Jimmy Choo Perfume
Foot Bath $60 Foot Spa
Soothing Eye Mask $63 Wrinkle Resist Shiseido Eye Mask
Earrings $80 Kendra Scott "Taylor" Earrings
---
Price Range $100+
Short Hunter Boots $140 Porcelain Blue Hunter Boots
Longchamp $145 Longchamp
Ray Ban $150 Aviators
Wallet $185 Tory Burch Wallet
Look out for more gift guides coming out this week! Happy Shopping!
xoxo,
Lauren Emily Lindmark
Copyright © 2015 dailydoseofcharm.com