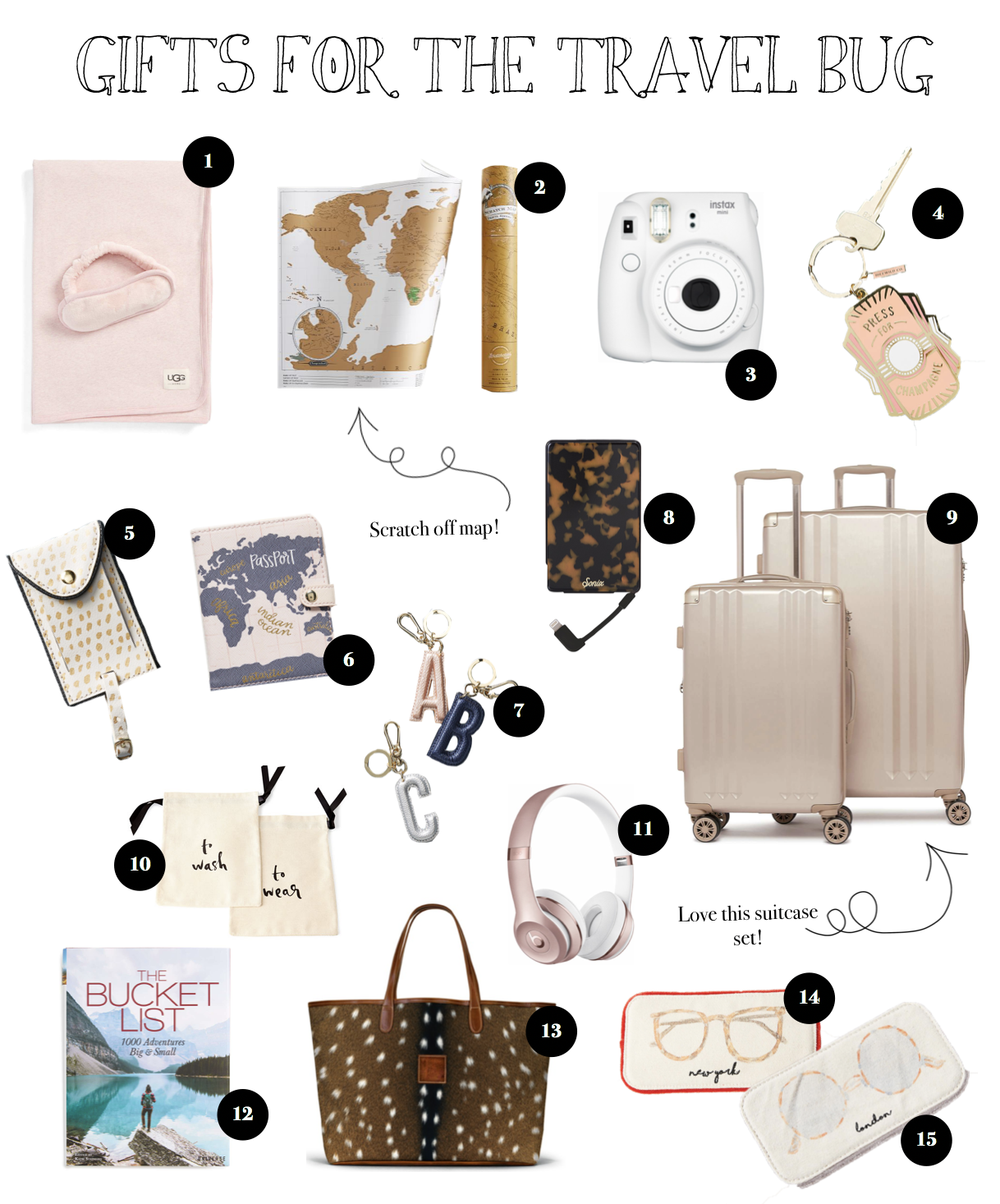 Gift Guide for the Travel Bug | 12 Gift Guides of 2017
These gift ideas are for anyone in your life that has that undeniable wanderlust! I love getting gifts like these, before I studied abroad my family got me a ton of cute little gifts that were travel themed and I love how personal they are!
4. Press For Champagne Keychain
8. Tortoise Shell Portable Charger
10. Kate Spade Dirty Clothes Bags
11. Beats Headphones
12. Bucket List Book
---
This year I put together twelve Gift Guides for you to shop from and get ideas! These can be found under the "Gift Guide" tab on dailydoseofcharm.com or you can click through the categories below! Happy Shopping!
Gift Guide for the Beauty Lover
Gift Guide for the Tech Obsessed
Gift Guide for Creative People
xoxo,
Lauren Emily Lindmark
Copyright © 2017 dailydoseofcharm.com