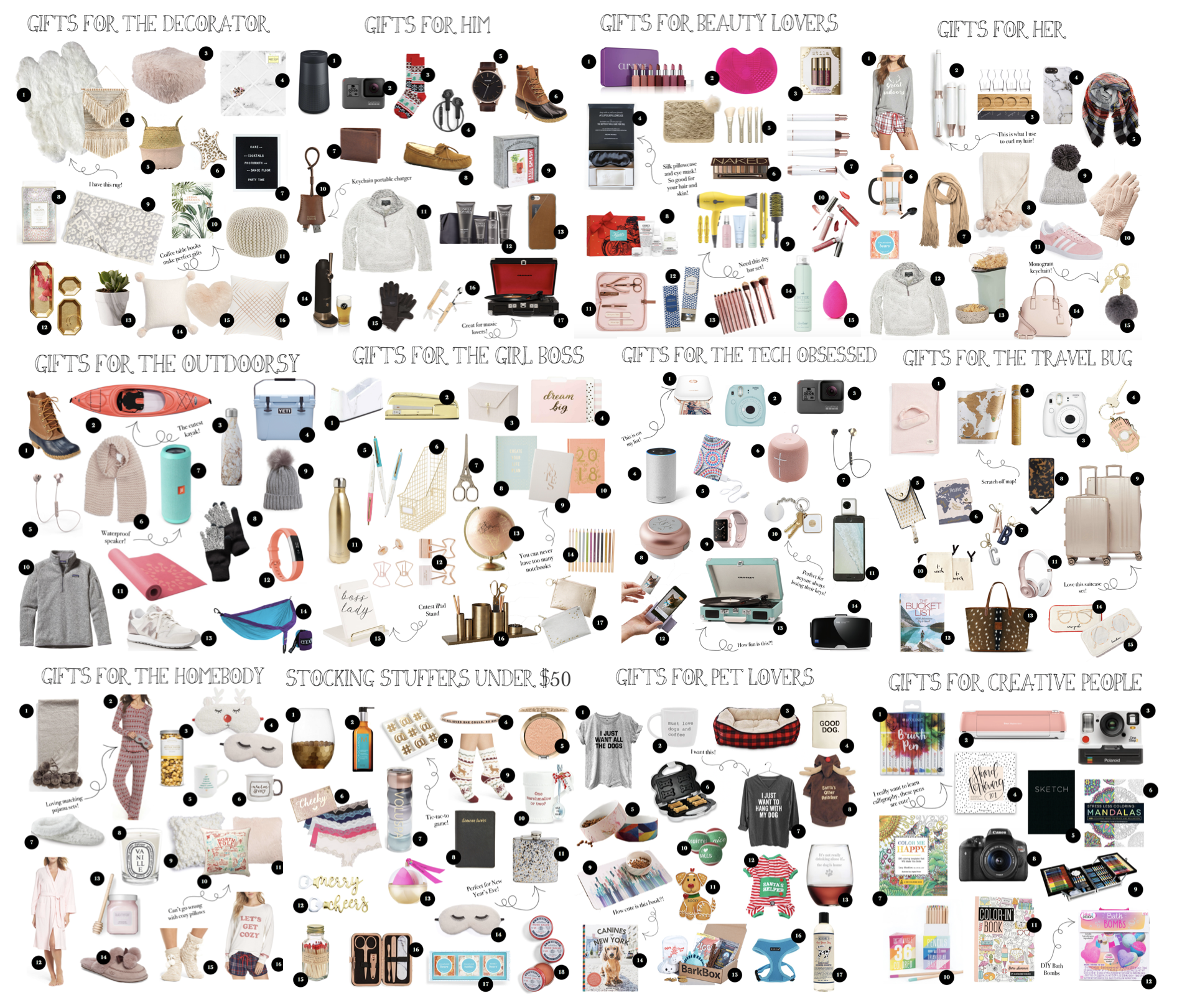 See All 12 of this Year's HOLIDAY GIFT GUIDES HERE! Different Categories for Every Type of Person!
As promised, my gift guides are finally here! I am sorry they are up a little later than I thought, it took way longer to put them all together because I really wanted to put my all into them! There are twelve different categories below each filled with amazing gift ideas! I hope you have so much fun shopping and hopefully these lists help you complete your shopping for the holidays! There is a "Gift Guide" tab above where you can find all these gifts later too!
Okay I will keep myself from rambling so you can get to looking at all the the guides, let me know what you think!
Links to 2017 Gift Guides:
Gift Guide for the Beauty Lover
Gift Guide for the Tech Obsessed
Gift Guide for Creative People
xoxo,
Lauren Emily Lindmark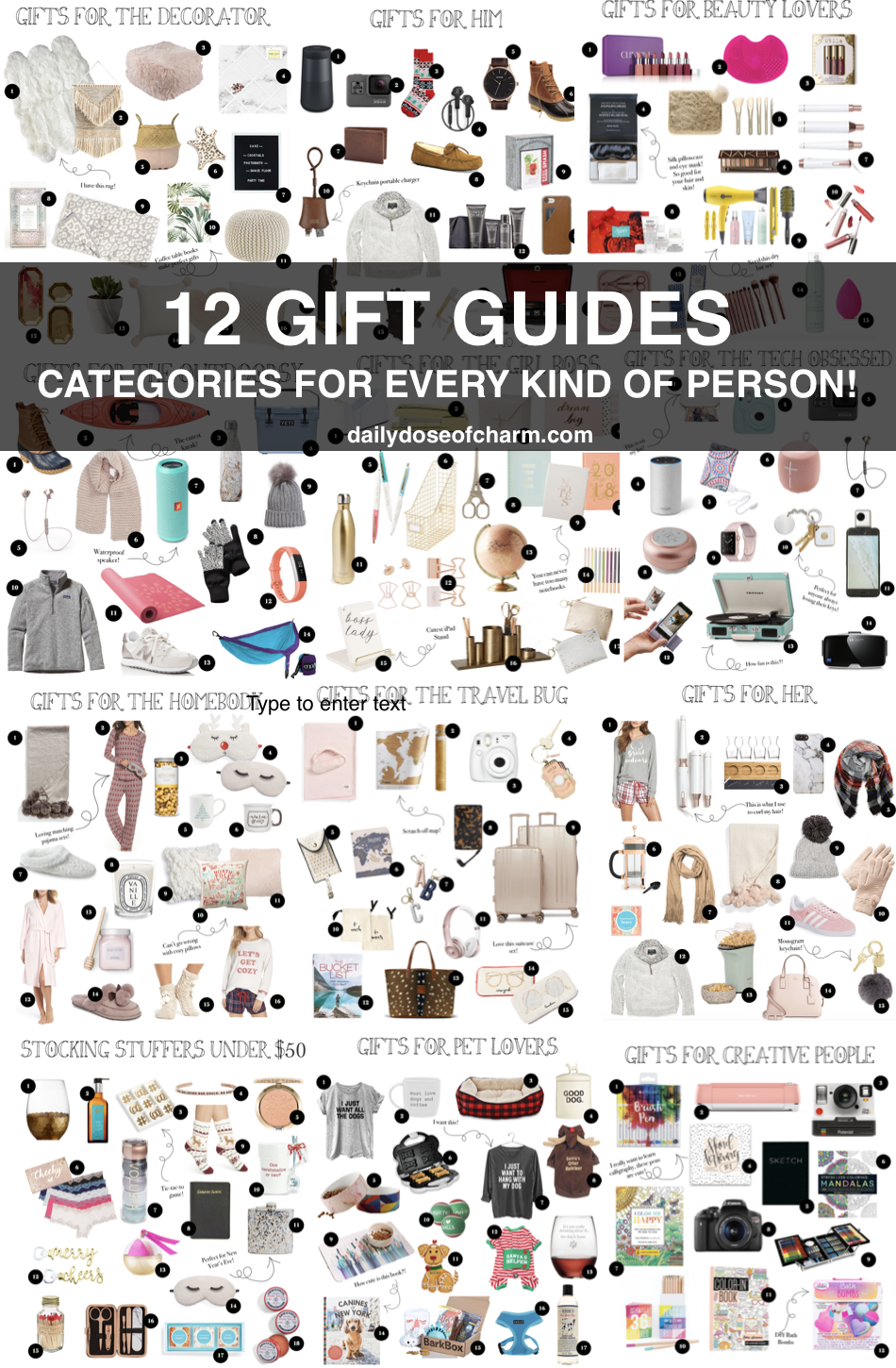 Copyright © 2017 dailydoseofcharm.com