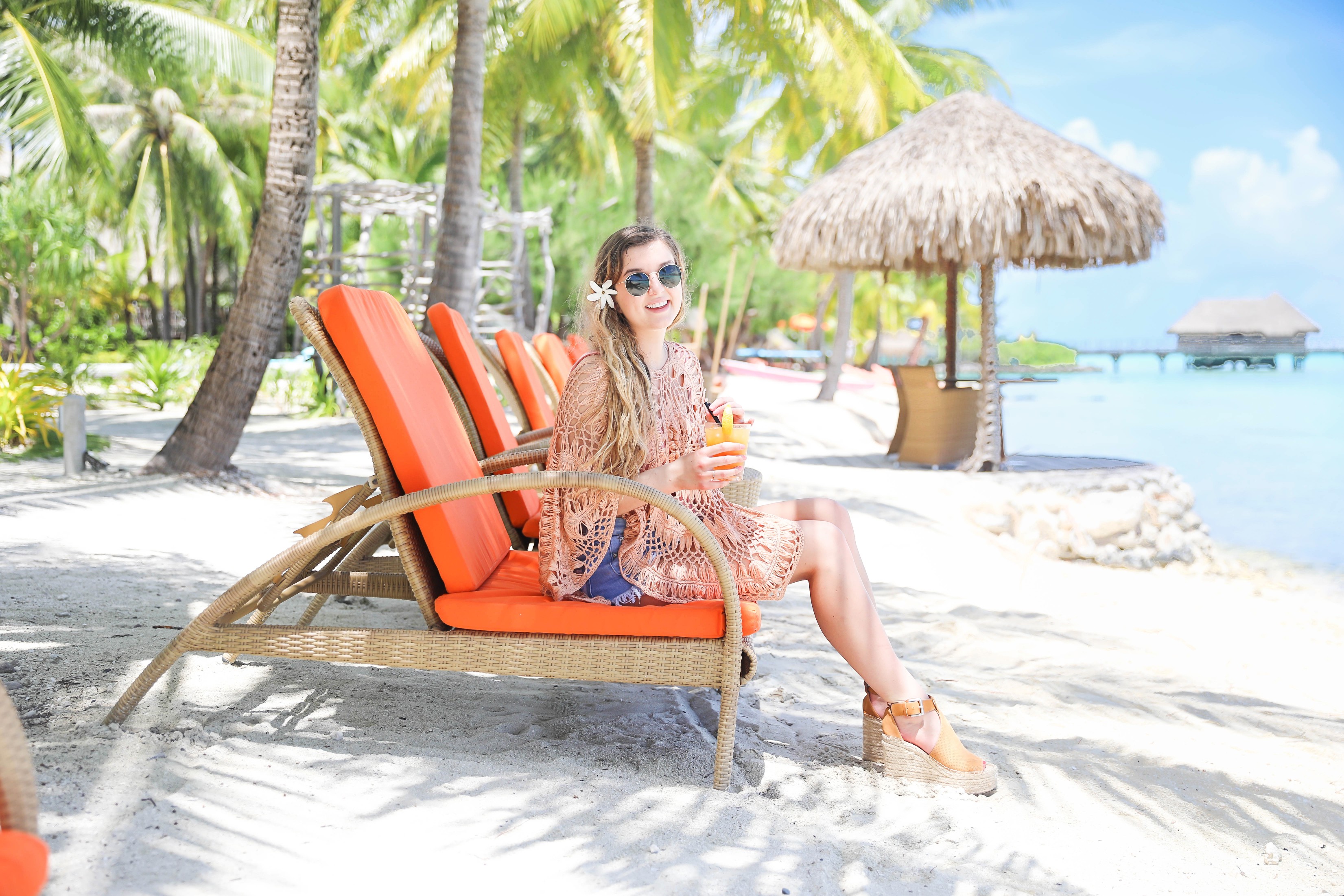 Go Where the Wifi is Weak and the Rum is Strong | OOTD 📍 Bora Bora, French Polynesia
AHH my first Bora Bora post! Y'all, this place is amazing! I have always dreamed of going here. I don't know what I did to deserve my life or all the adventures my parents give me, but I am so lucky I am here and loving every second! If you haven't been following me on Instagram, go check out how BLUE the water is here. It's crazy! We have an overwater hut (room tour coming soon) and when we swim in the ocean we can see all the way to the ocean floor. It is crystal clear and the most beautiful color I have ever seen! My sister and I keep talking about how all of our photos look like those stock photos you see online. Just unreal!
We have been waking up everyday around 6:00 a.m. (which is 11:00 a.m. KC time). We get to see the most beautiful sunrise and I love getting a start on my day early. Although, when we get back to Kansas I am a little worried we will all have trouble waking up haha! We have been here since Friday and we've adjusted to the time pretty well, we go to bed kind of early, but it's nice! We leave Bora Bora on Tuesday and head to another island so stay tuned!
These photos were taken on the beach right next to one of the restaurants here at the Intercontinental where we are staying. Everything here is so bright and colorful so I knew I had to shoot on these beach chairs! I have been getting the same cocktail everyday, it's a mix of different fruit juices (including my favorite, guava!) and some rum. So, I thought the title of this post was perfect! It's been nice to disconnect a little, but I knew I still needed to update you all on Instagram a little and post blogposts!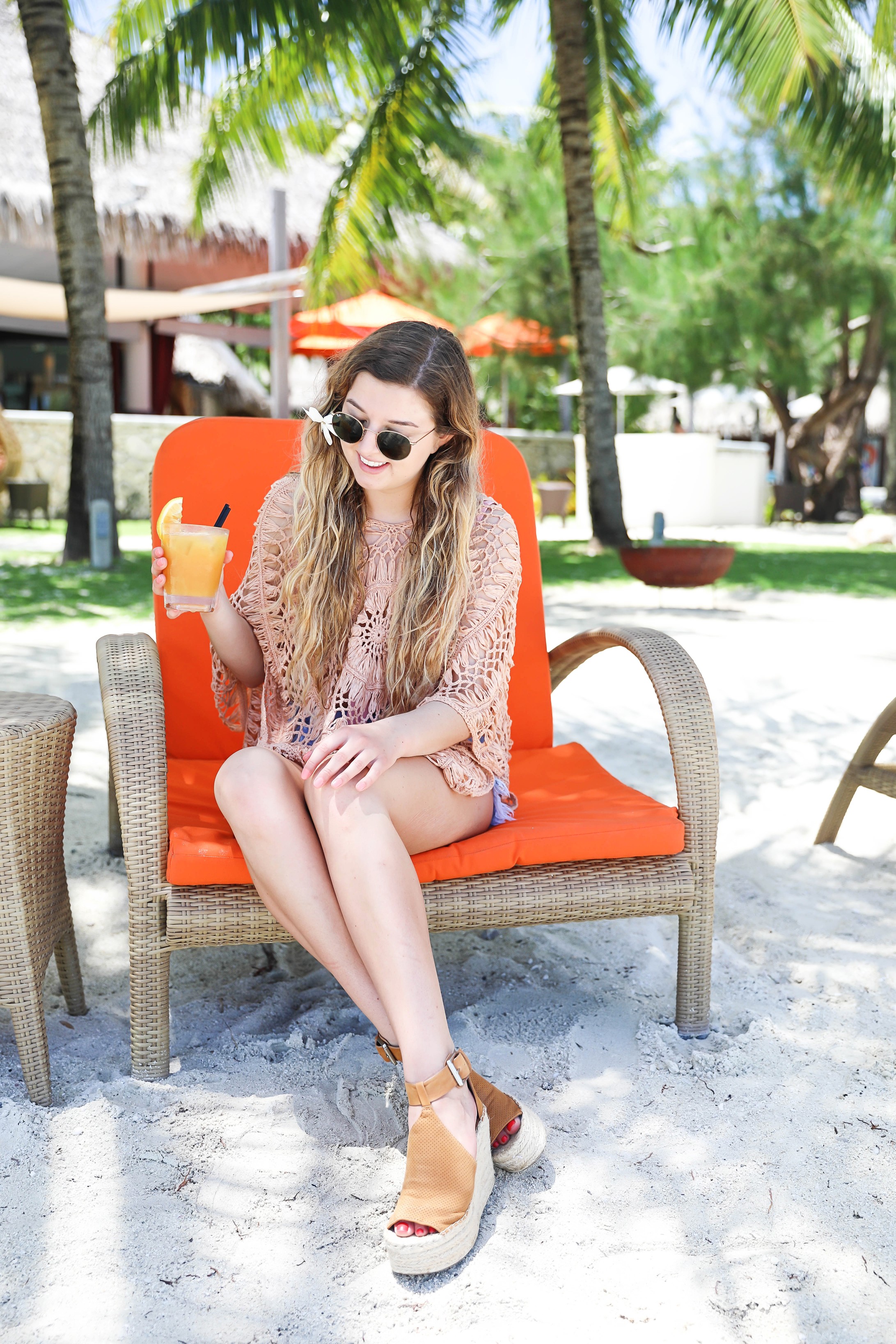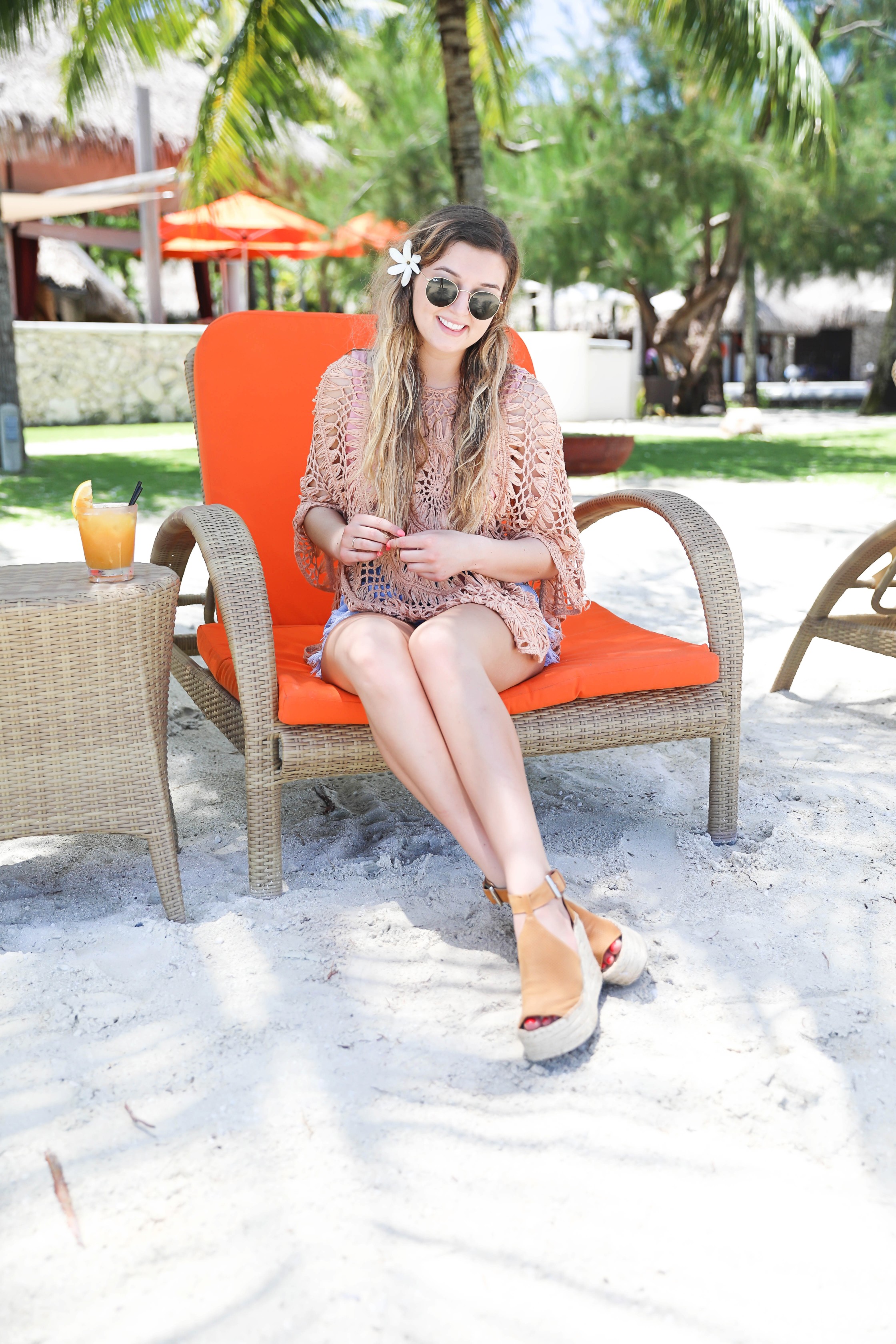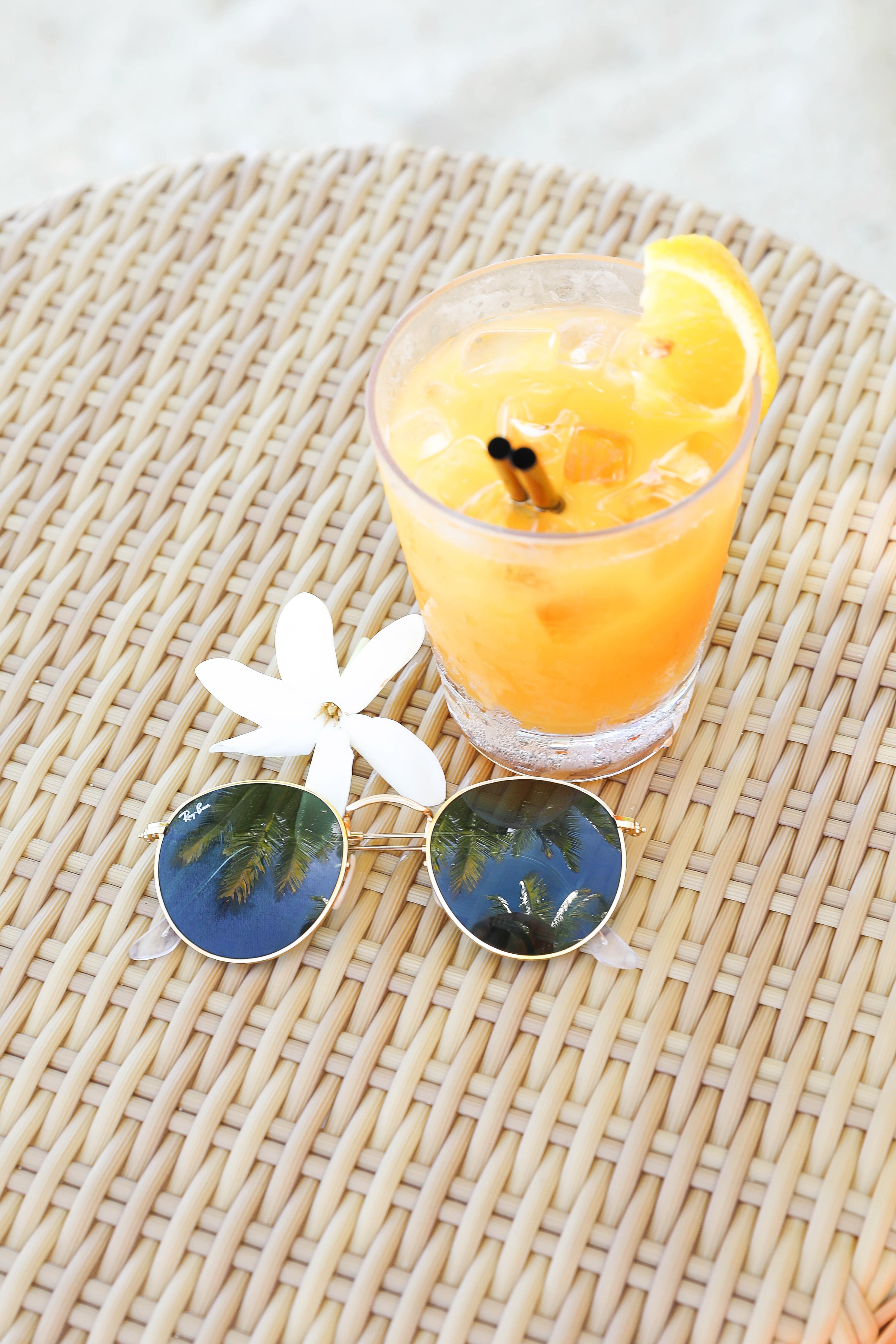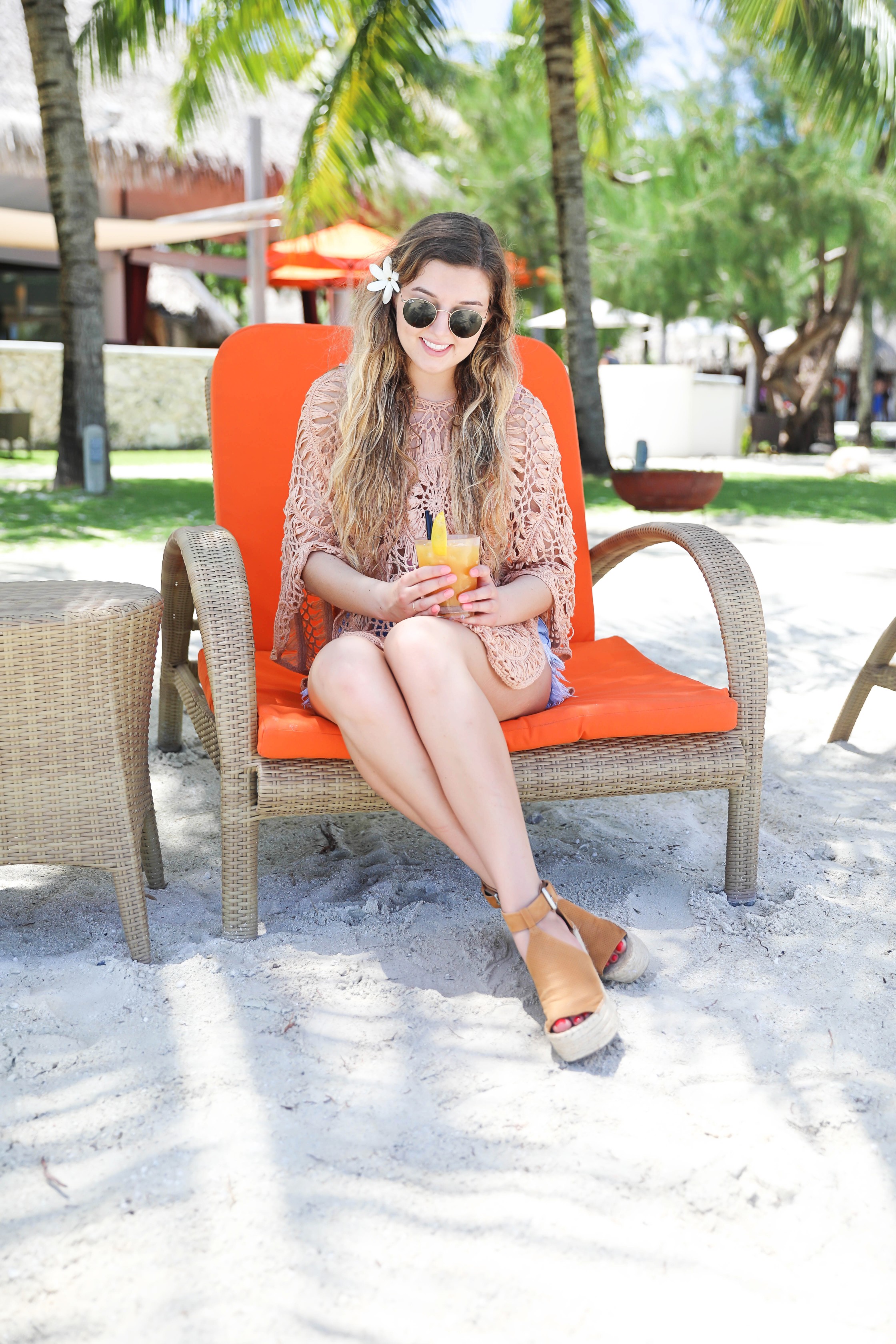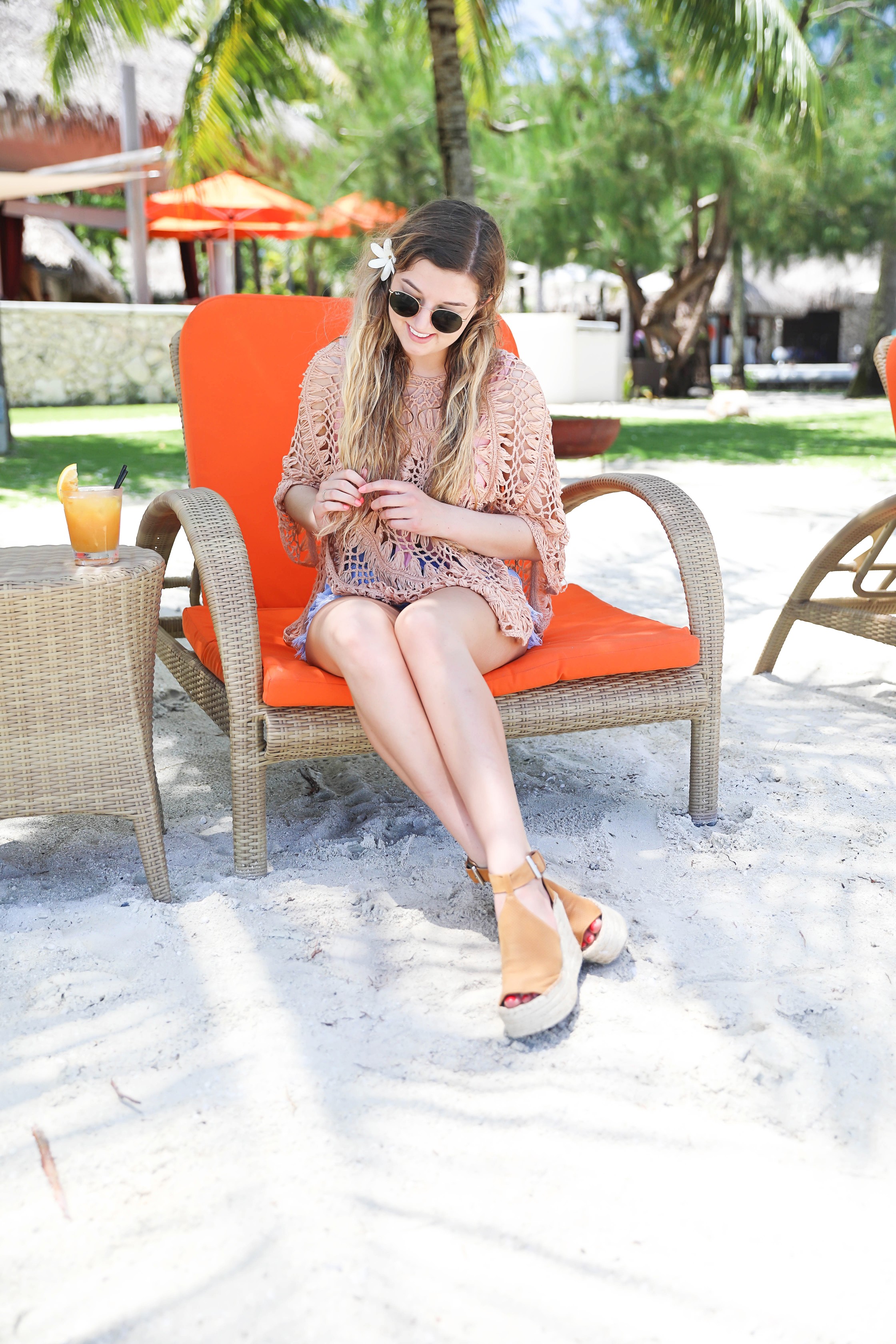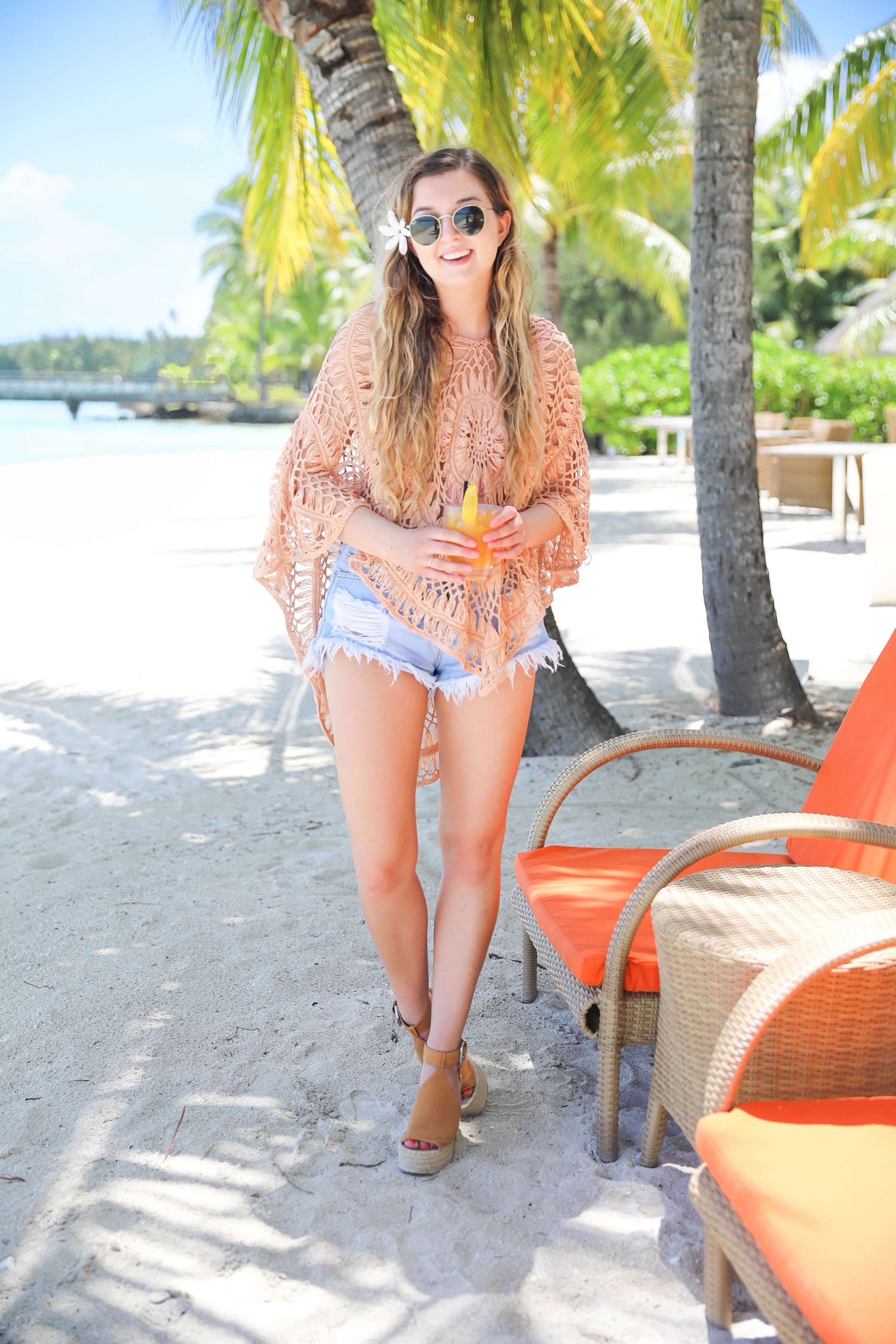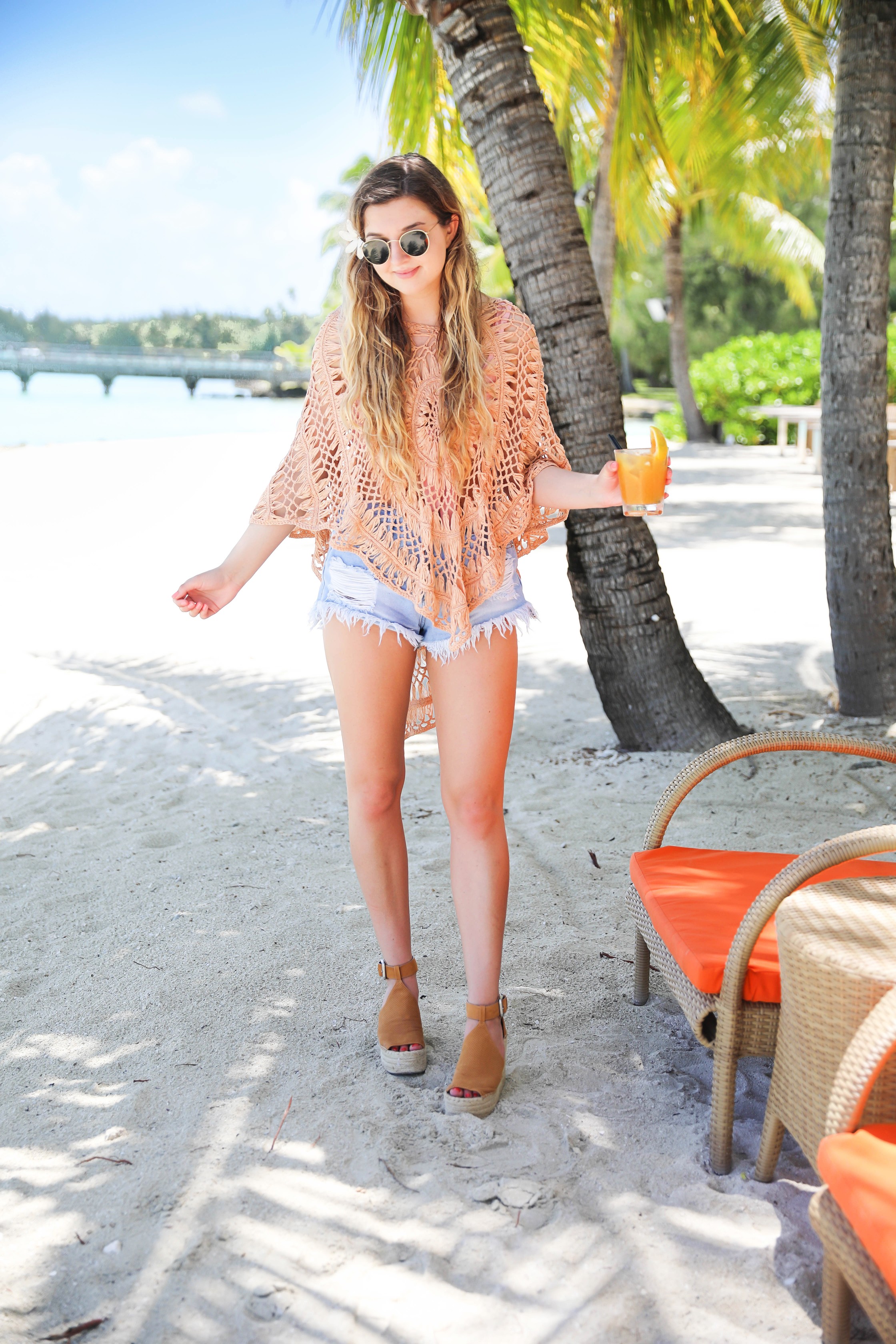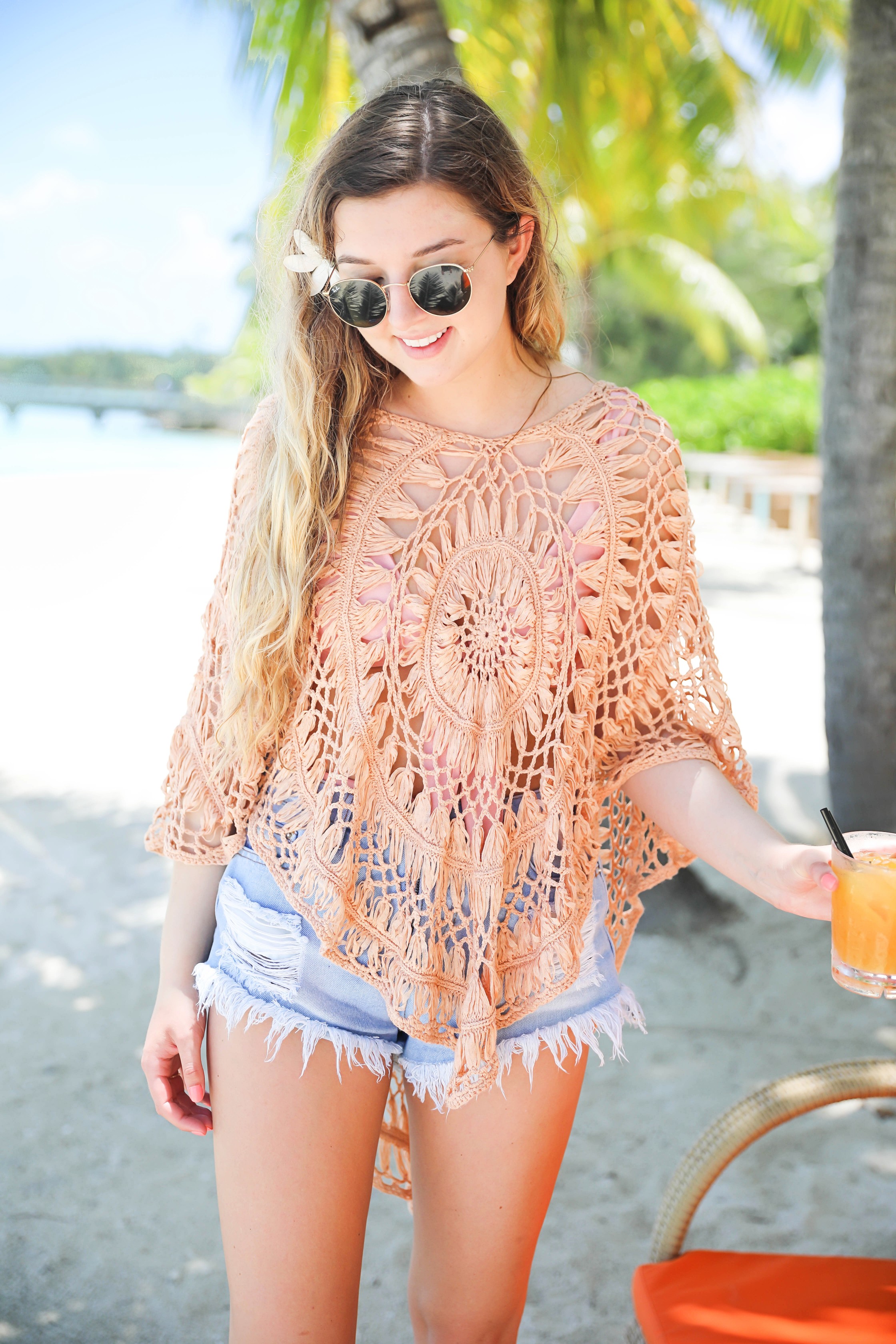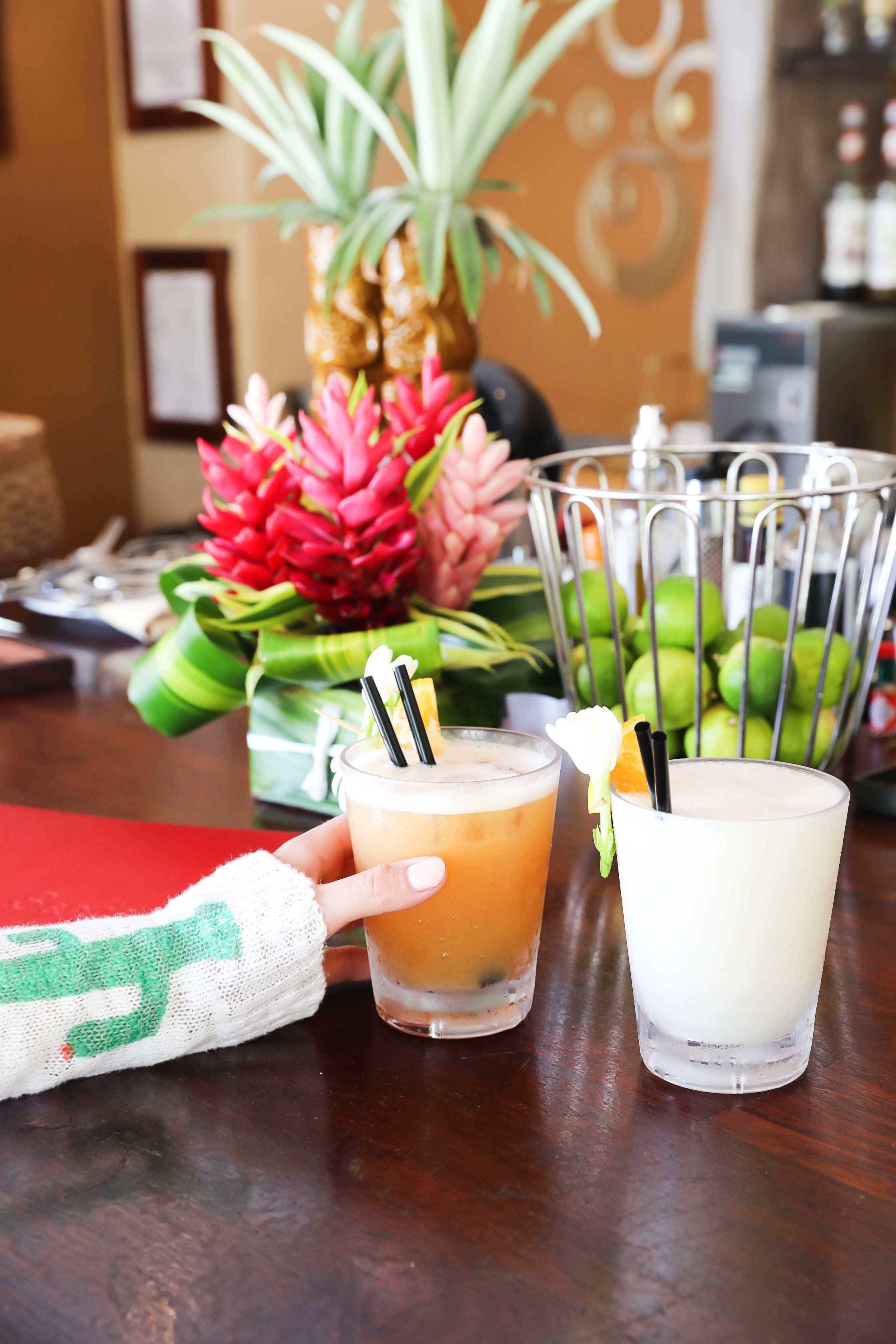 I have been wearing this crochet coverup daily while here, it's so adorable and only $23 which is an amazing deal! I like that it's lightweight and isn't too hot on the beach, but still covers you enough to be able to wear it to restaurants, etc. It would also be really cute to wear with a bralette under it when you're not at the beach!
Okay now for these shorts, for me shorts are sort of hit or miss – but I LOVE these! They are really flattering, they show a bit of your butt, however, that's in right now so I just embrace it! It makes my waist look smaller, but they fit great! I will post more outfit photos with this where you can see them more. Plus, they are $55 which isn't bad for jean shorts!
I found this pretty flower on a walk down to the beach and put it in my hair, my hair is naturally curly and I love how it looks when I somewhere there is an ocean! The salt really makes it look beachy and I feel like an island girl haha! I can't wait to keep sharing Bora Bora photos, I am also vlogging so get ready!
xoxo,
Lauren Emily Lindmark
Copyright © 2018 dailydoseofcharm.com