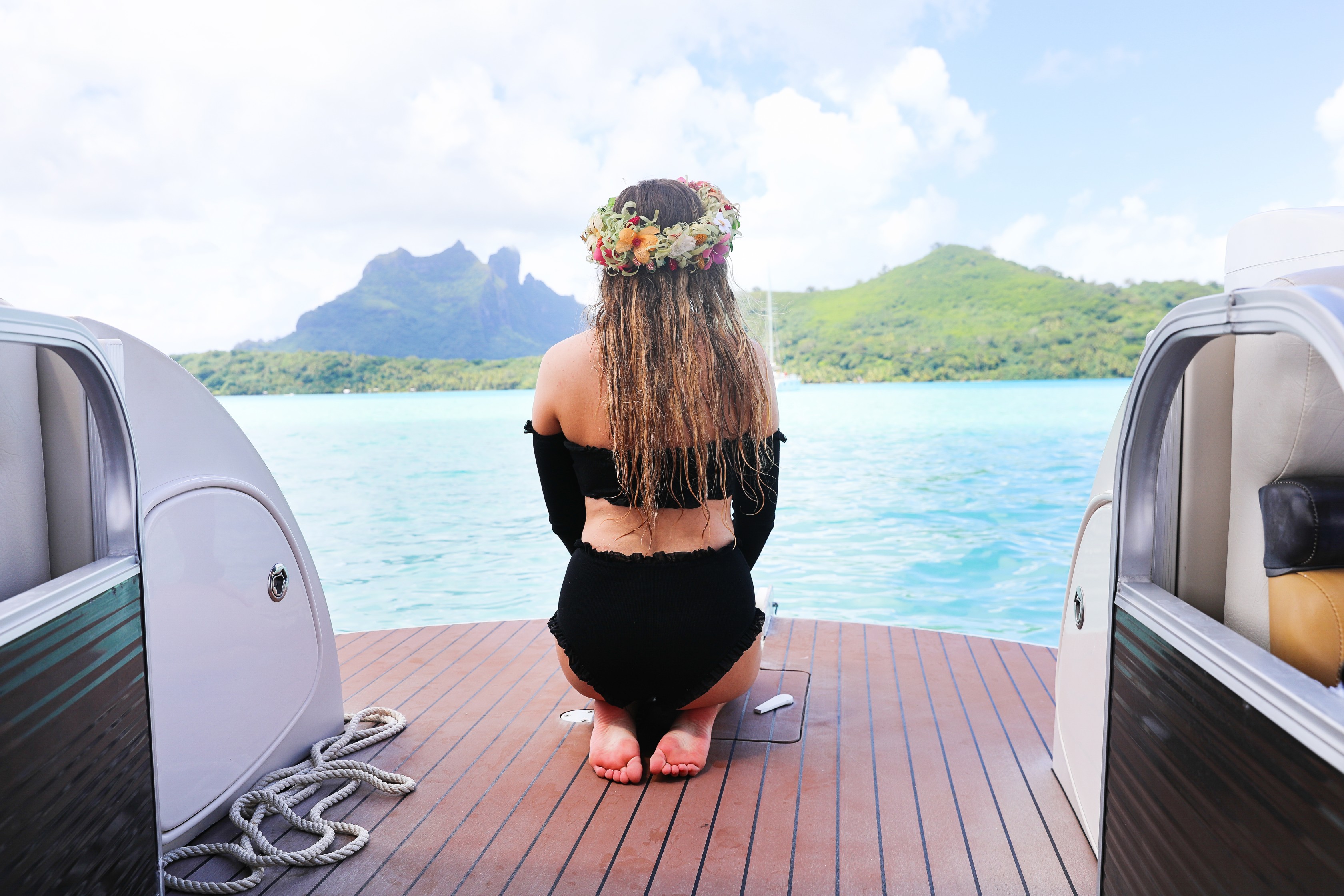 Swimming with Sharks & Sting Rays | 📍 Bora Bora, French Polynesia
We have done so many amazing things while in Bora Bora, we've snorkeled, fed sting rays, swam with sea turtles at a turtle reservation, but nothing has compared to taking a boat to the middle of the ocean and swimming with sharks and sting rays! It was insane! Yesterday we rented a boat to go to the mainland to shop and eat lunch. On the way back our driver asked us if we wanted to see sharks. Emphasis on "SEE" – he didn't say anything about swimming!
He had been driving boats around the island for 25 years so he took us to the spot he knew they would be at, we were all leaned out over the side of the boat searching the water for them. They finally swam by and it was so cool! I don't think I have ever seen a shark out in the wild before this! All of a sudden we look back and our driver is in a speedo, no joke. We're all like, "are you getting in the water?" And he said something along the lines of "yes you come too!"
We all laughed and thought this dude was crazy, no way we would get in the water with the sharks and sting rays in the middle of the ocean. However, he got in and all of a sudden all the sting rays came up and were "giving him hugs" as he fed them. The sharks stayed back a little, but he got so close to them! My little sister was the first brave one to say she would get in, followed by my dad, my older sister and I, then my mom! You guys, it was one of the coolest experiences of my life! The sharks were 5 ft away from me and the sting rays were touching me! Definitely a once in a lifetime opportunity!
On the way back I sat on the front of the boat (where you see the photos above) and watched the colors of the ocean. Sounds so cheesy, but it was beautiful! I have never seen so many shades of blue. I could've stayed there for hours!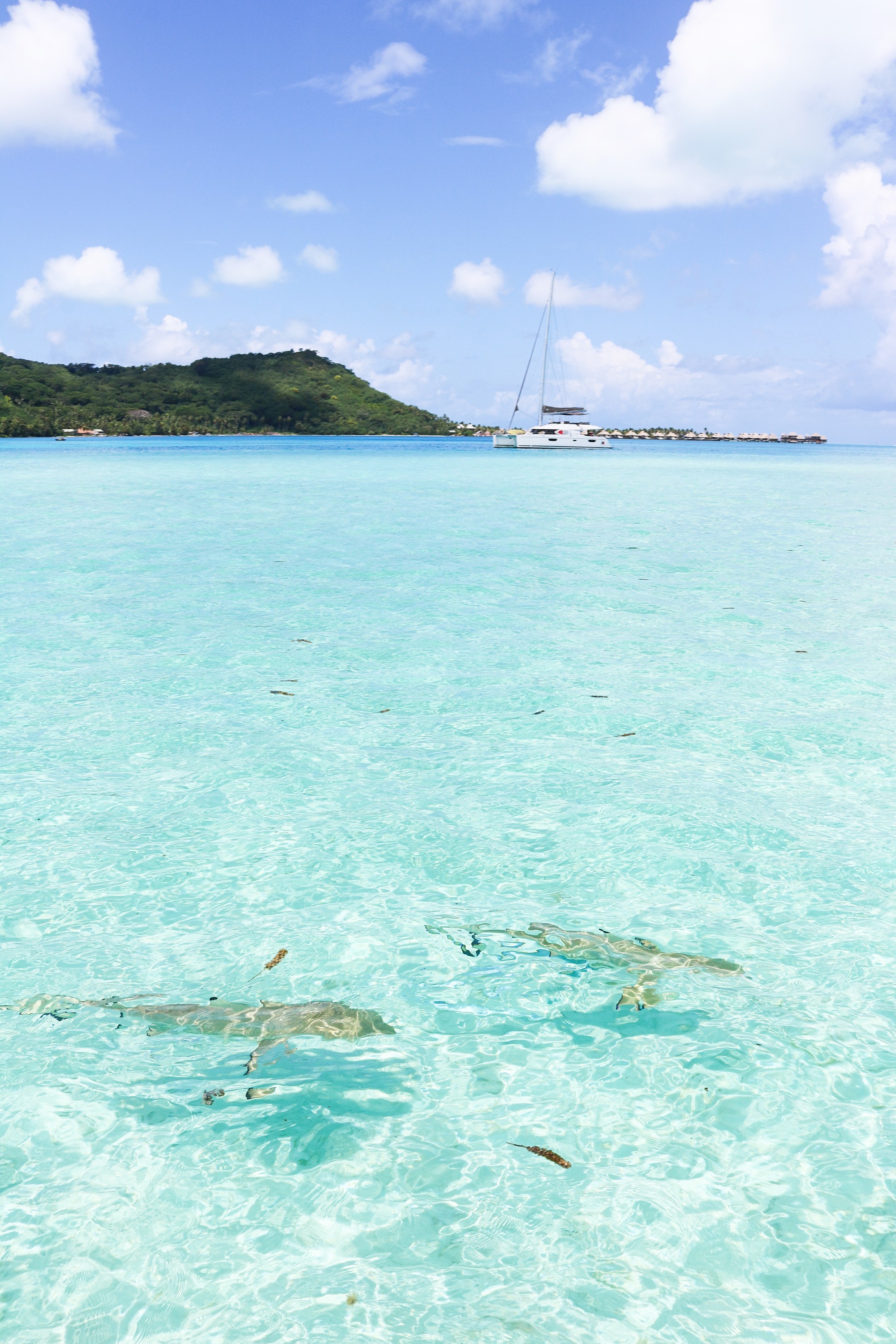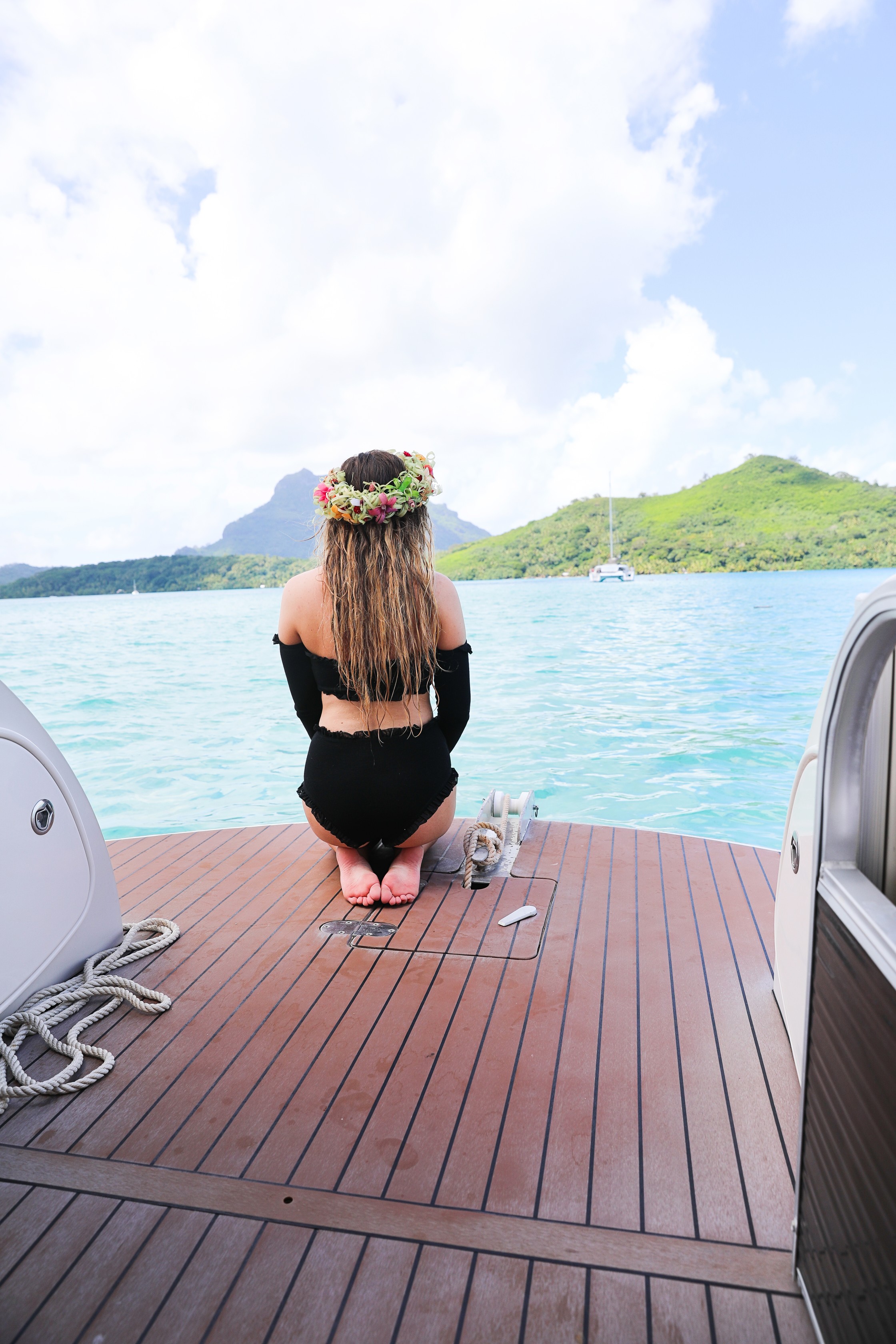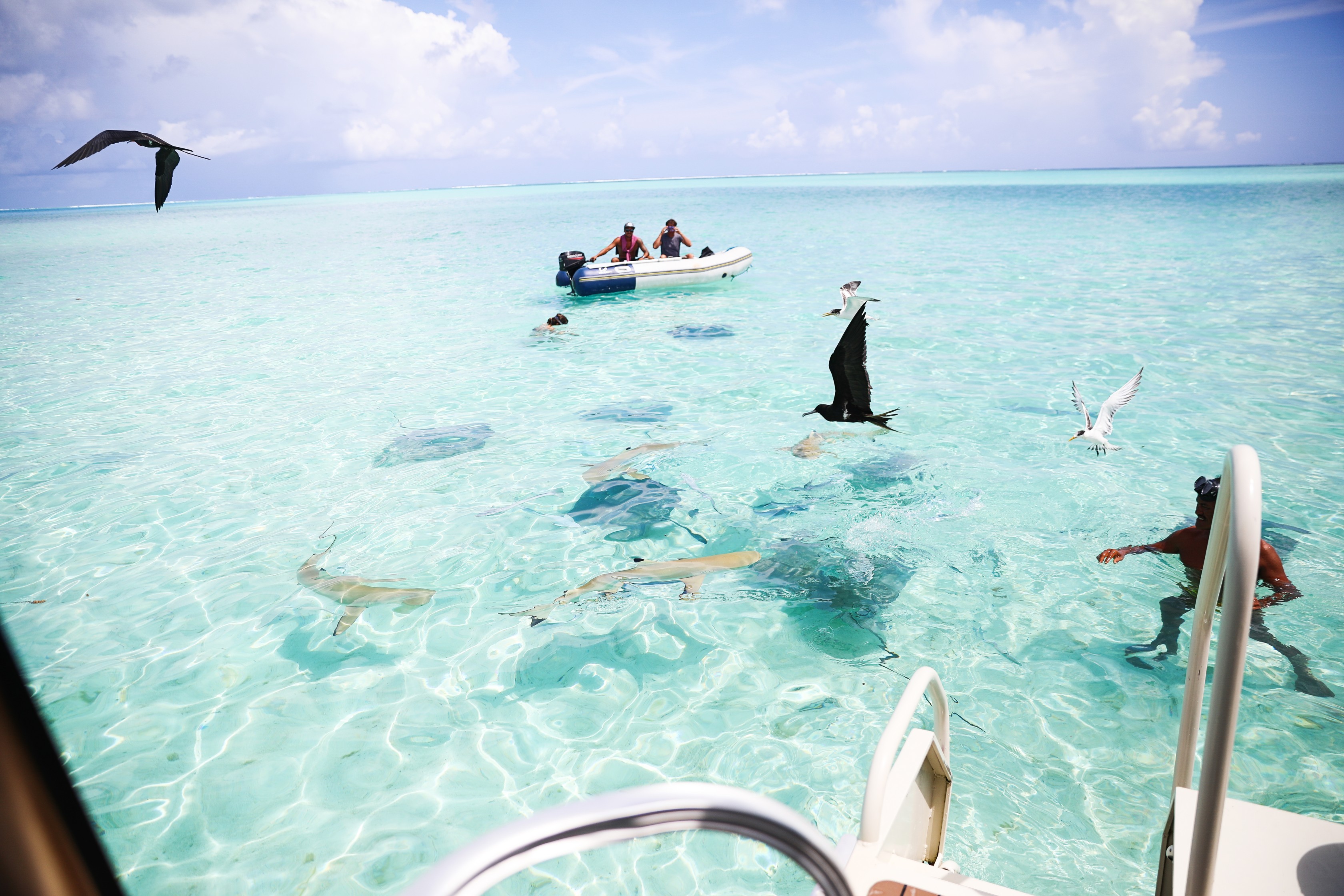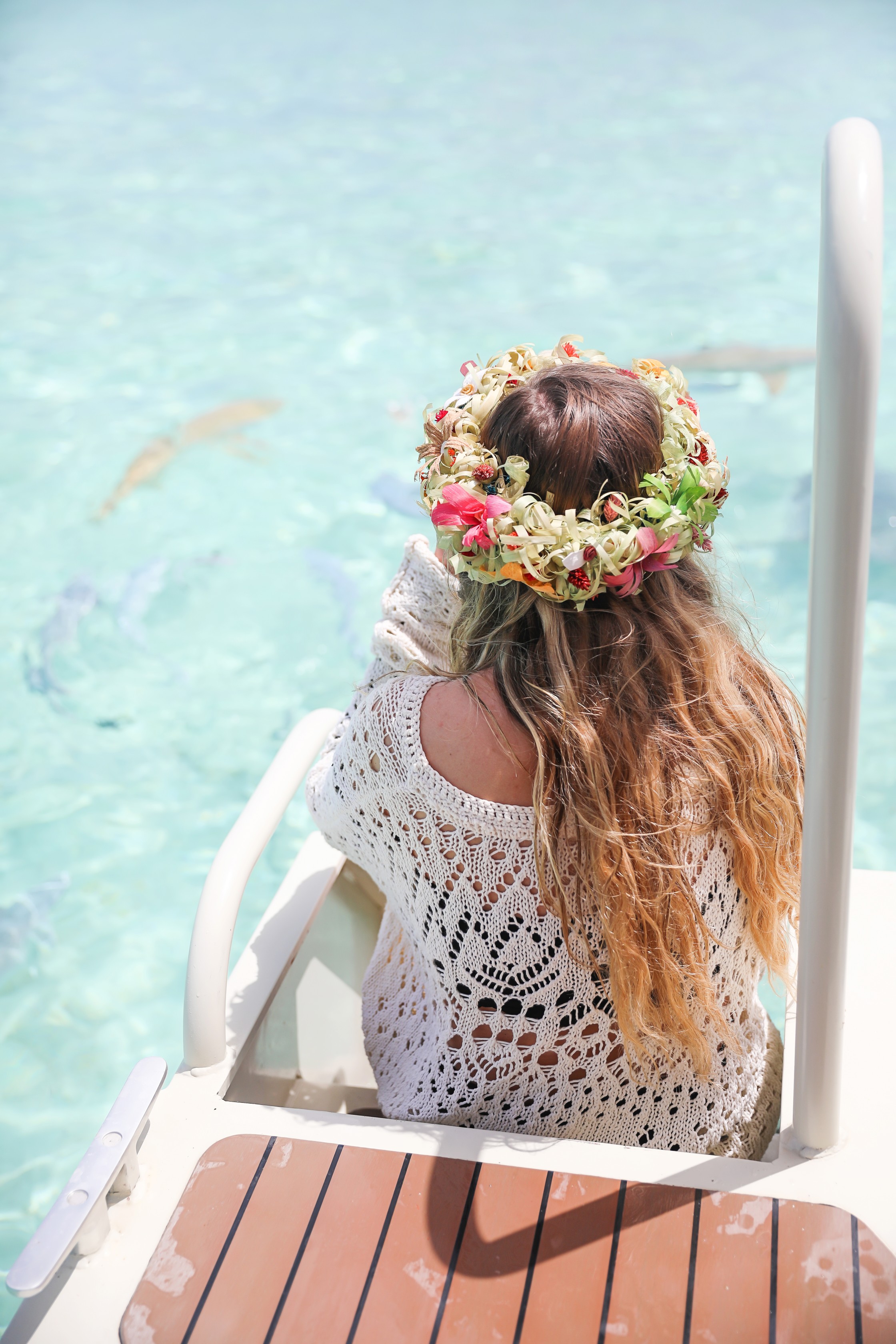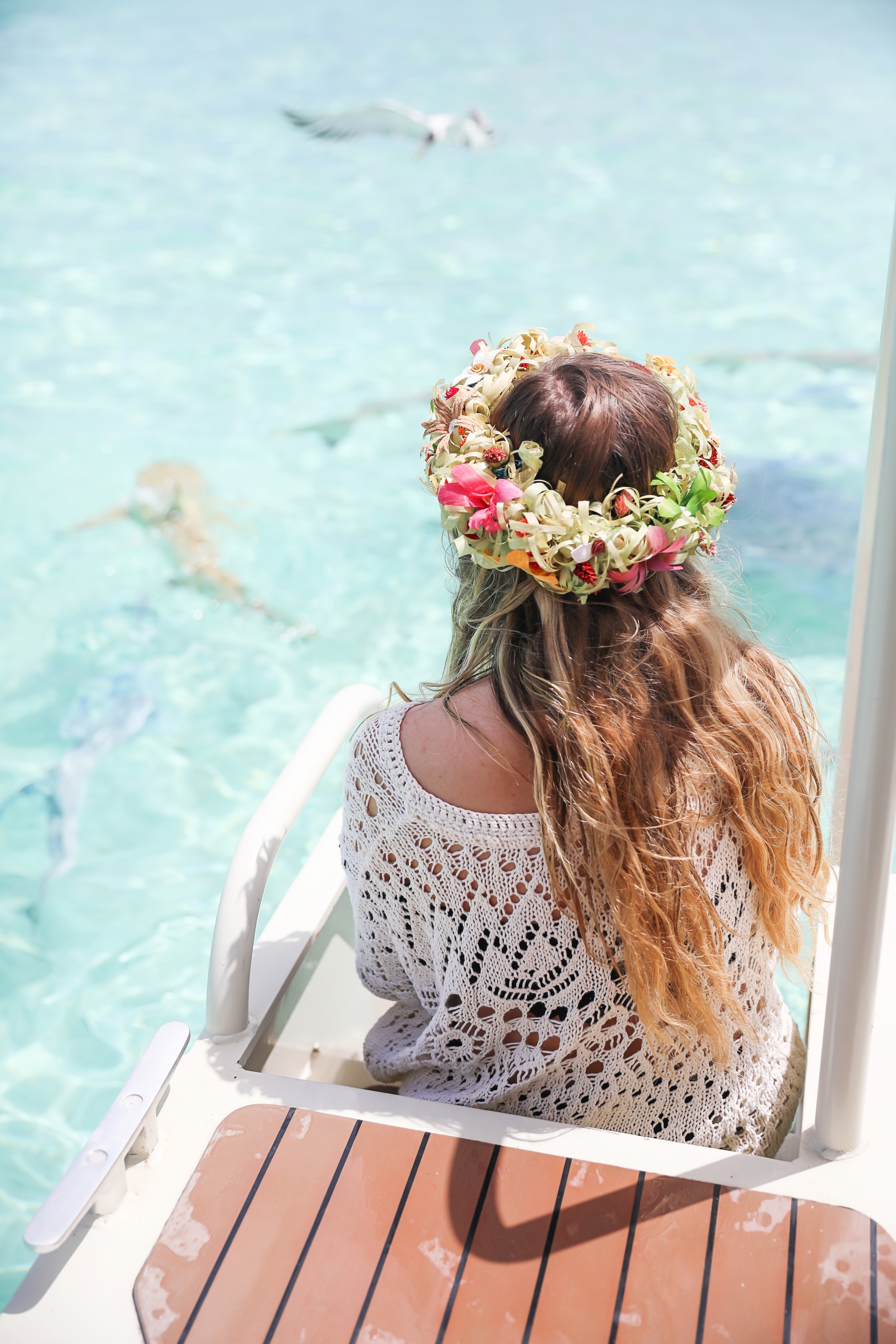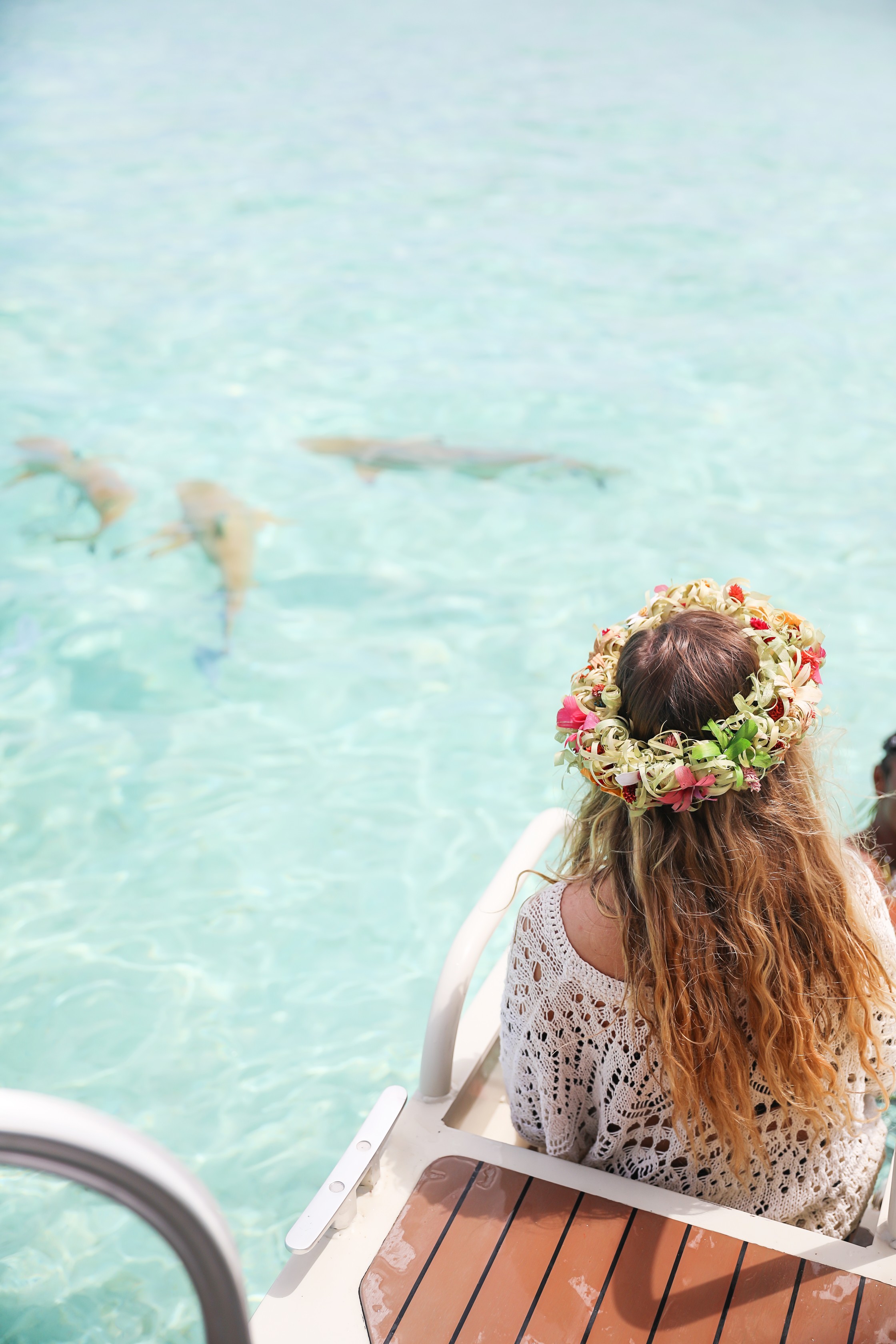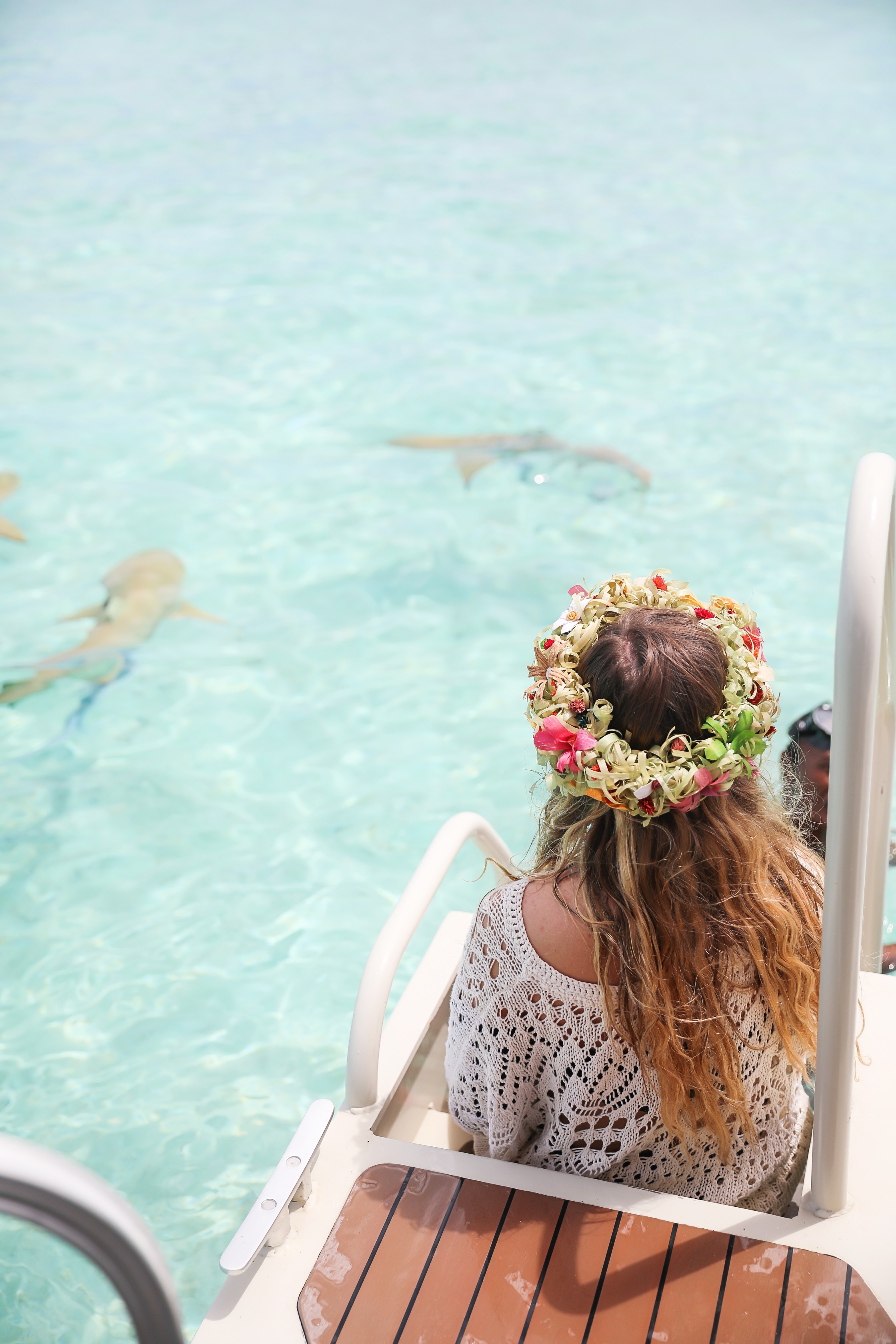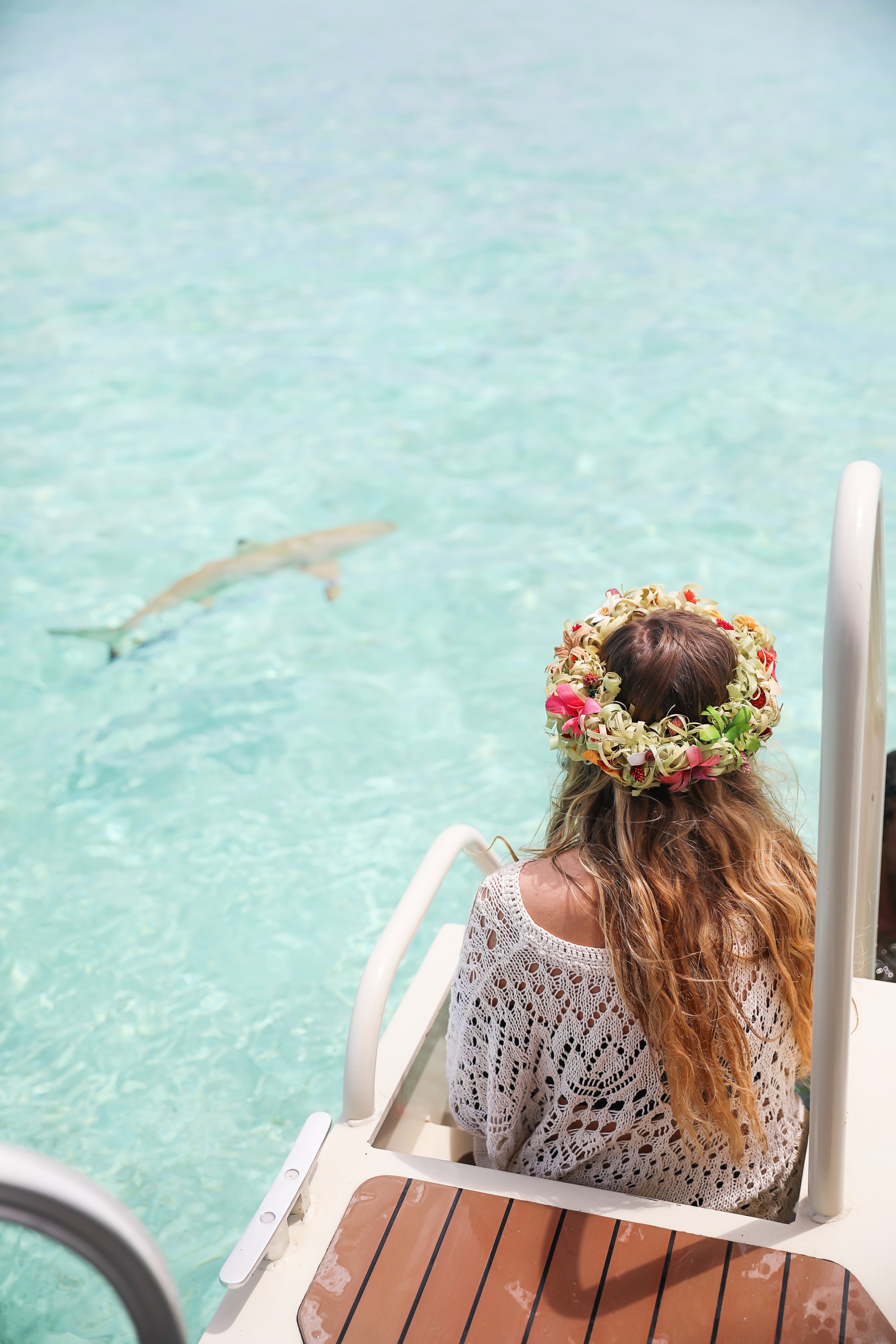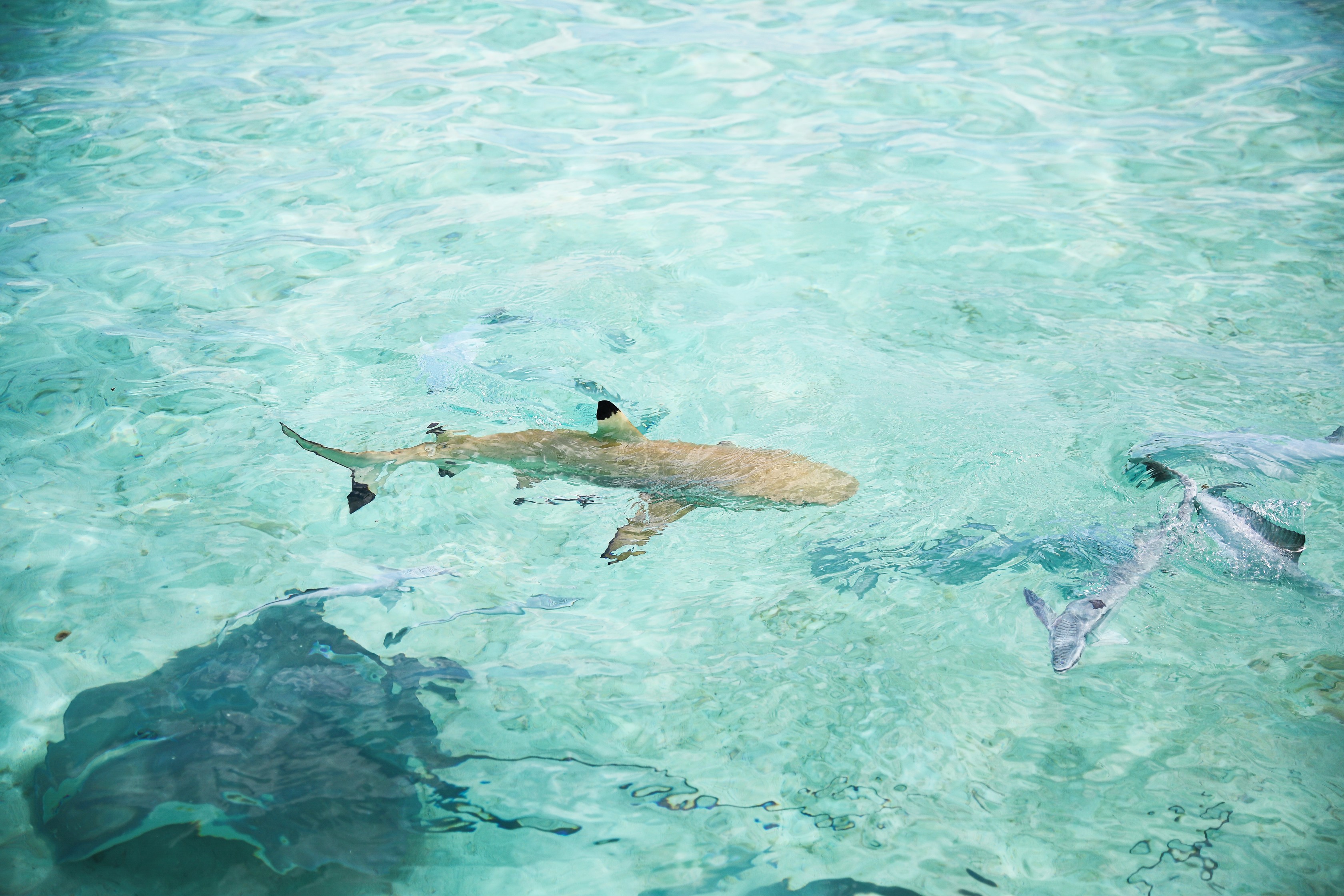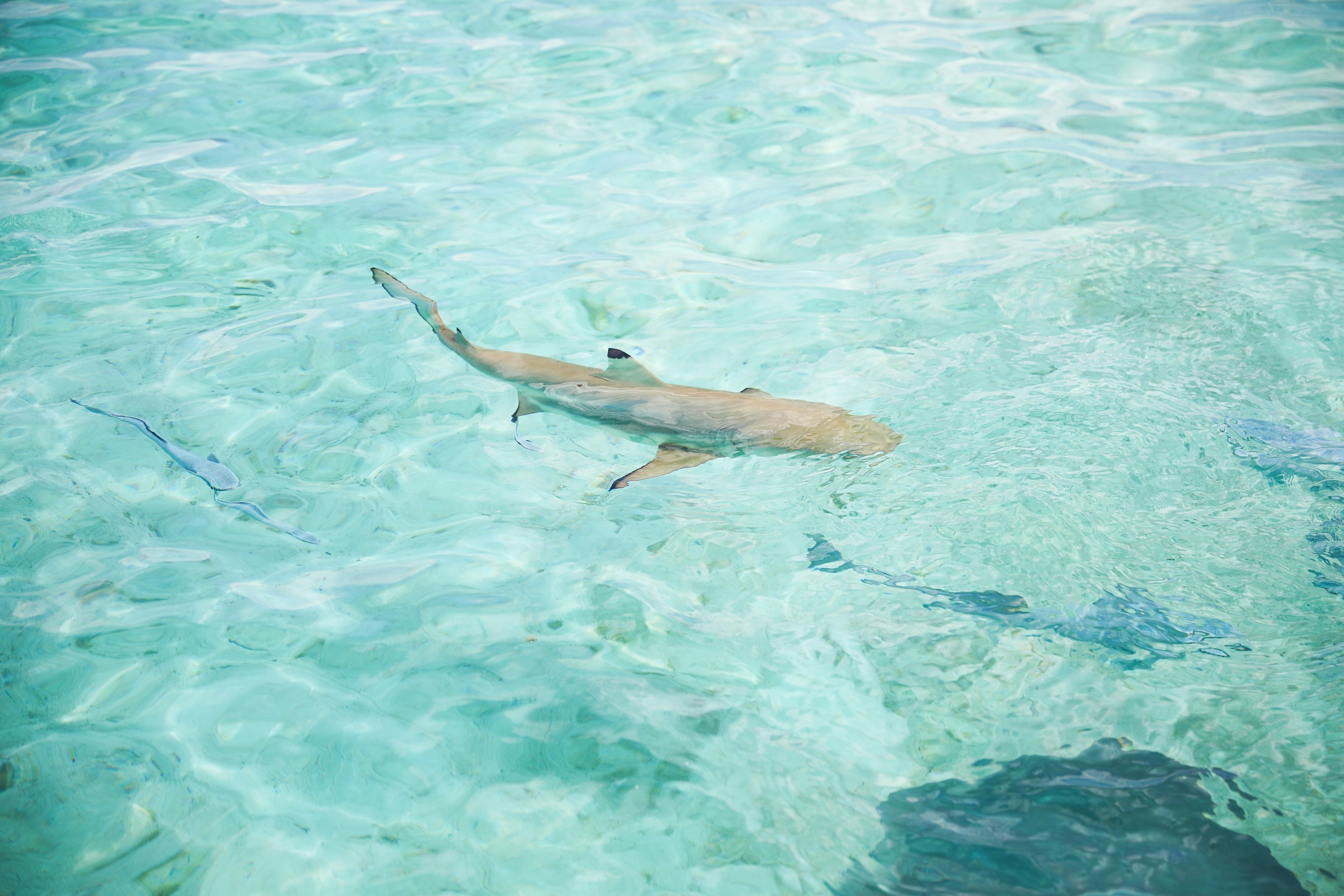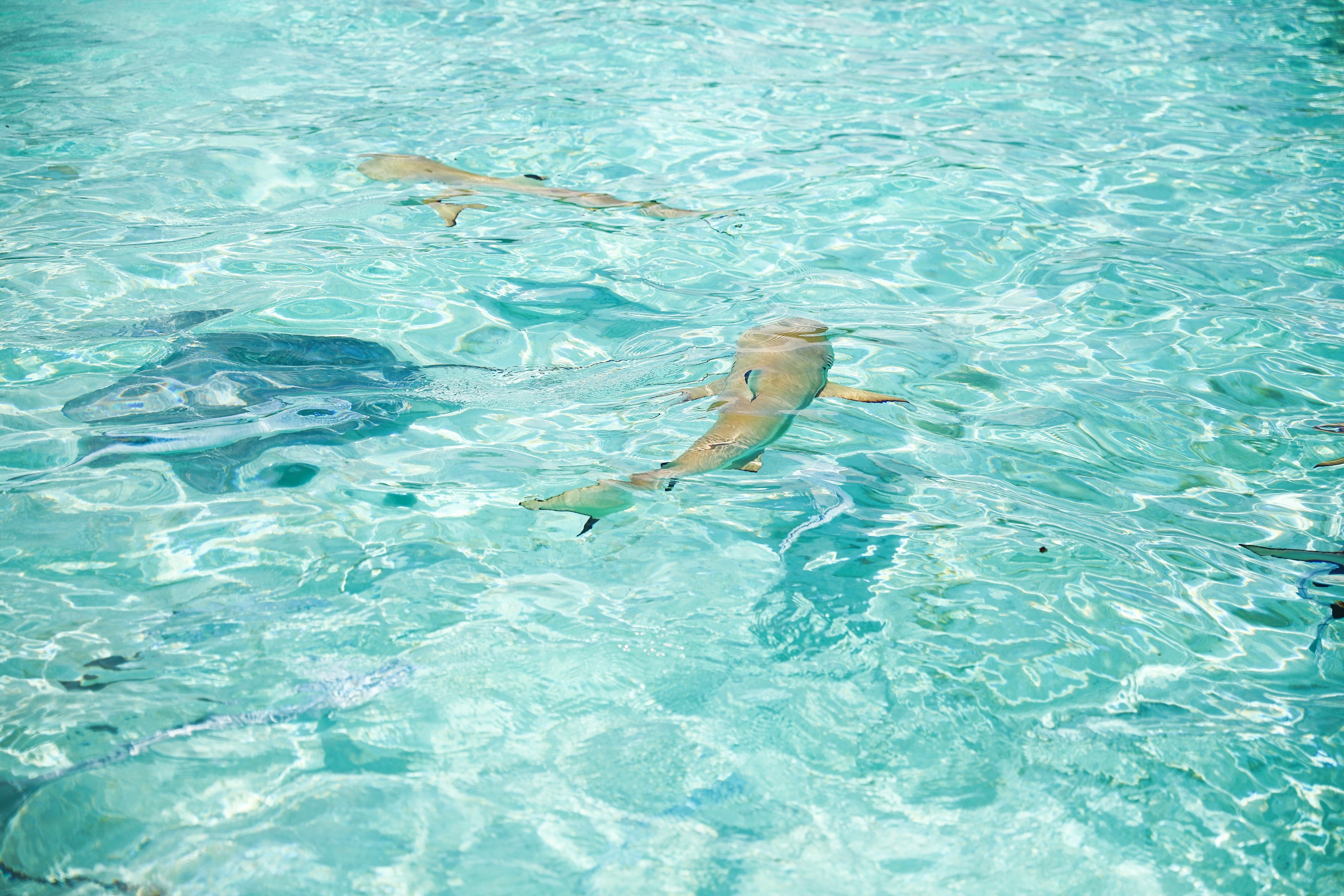 I bought this flower crown (or hei in Tahitian) at a local Bora Bora market yesterday! It looked so cute with my crochet coverup. I know I've talked about this coverup before, but it's actually a sweater! Back home I wear it with bralettes, but here it looks perfect over a swimsuit! This swimsuit is one of my favorites I brought! I think it's so cute that it's ruffled and high waisted! Plus the off the shoulder long sleeves are so unique. You can't beat the price either!
I'm currently writing this blogpost in a little plane heading to our next island. Bora Bora was so amazing and bittersweet to leave, but I can't wait for this next adventure! I hope y'all are having an amazing week! If you're in high school or college when is your spring break?! Mine is technically next week, but both of my sister's were this week so I will have an extra long break haha! I may go to Austin with my friend when we get back, but I've done so much traveling lately so who knows!
xoxo,
Lauren Emily Lindmark
Copyright © 2018 dailydoseofcharm.com