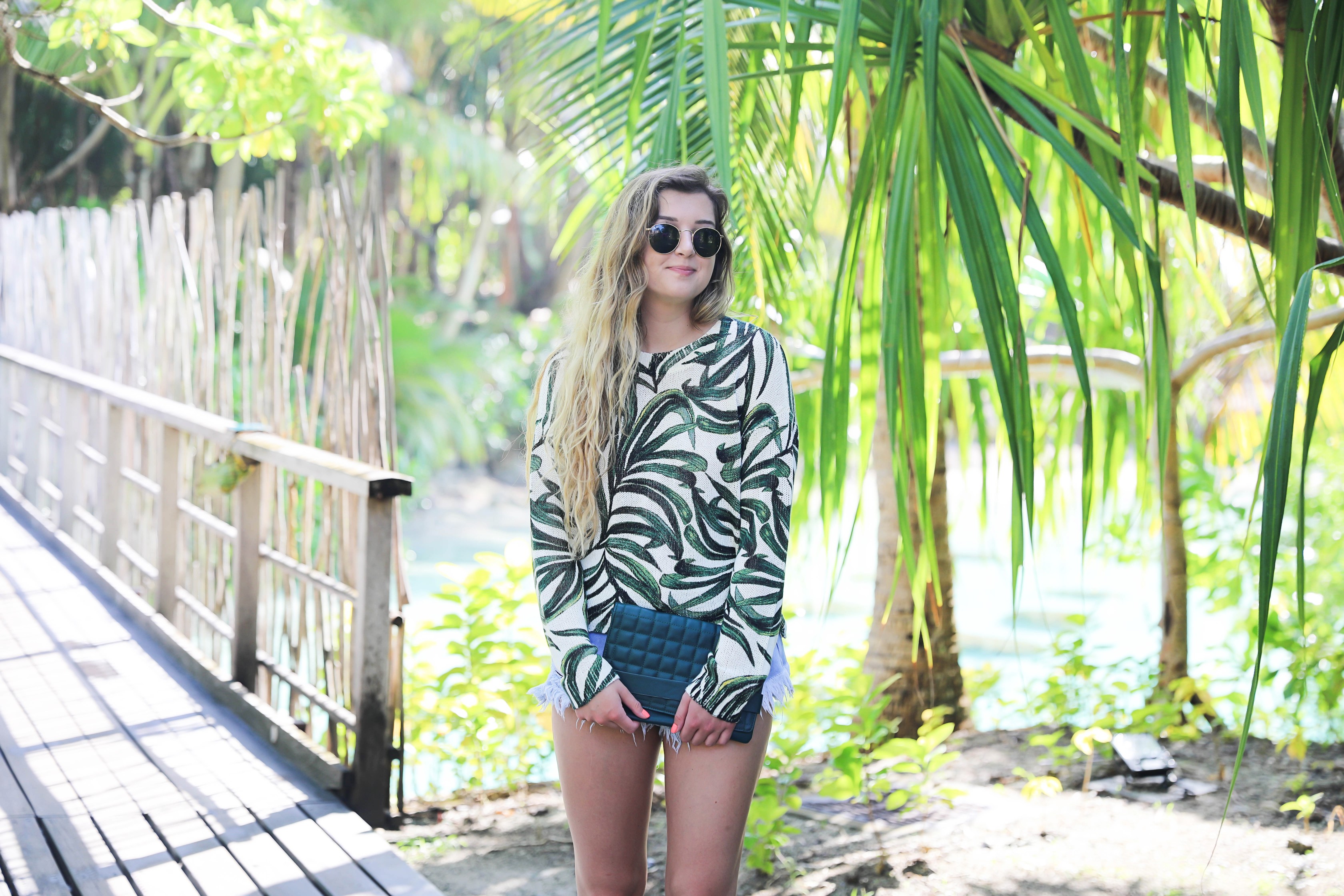 Matching with the Palm Trees | OOTD 📍 Bora Bora, French Polynesia
Happy Wednesday everyone! I wanted to share this cute outfit post with you all from Bora Bora. I don't have too much to say in this post because I am currently in Tetiaroa and I want to enjoy the beauty here with my family and not be on the computer too long! We stayed in Bora Bora from Friday to Tuesday and made it here yesterday. It is amazing, I can't wait to share some photos and videos with you all! For now let's talk about this post.
I shot these photos behind a restaurant at our resort. We stayed at the Intercontinental and it was breathtaking! They had these walkways that were just shaded in trees and greenery like this. So I thought this palm sweater would be perfect to shoot here! It was SO hot everyday so I only wore this for about 30 minutes in the morning before switching to just a swim top. However, my mom loved it so much she stole it and it's in her suitcase now haha! I love having two sisters and a mom that are all the same size, we all share clothes!
The bad part? My mom and two sisters are all the same shoe size (size 8) and I am a 6.5-7 which sucks. They all get to share shoes (my mom has the cutest collection of Tory Burch shoes that I am very jealous of) and I have to buy my own. So for this trip, while they were all coordinating who was bringing what shoes, I splurged and bought these cuties! I honestly think these are my FAVORITE shoes I have owned! Espadrille sandals are super in right now and I can't stop searching the internet for cute pairs, so get ready to see more of these this spring and summer!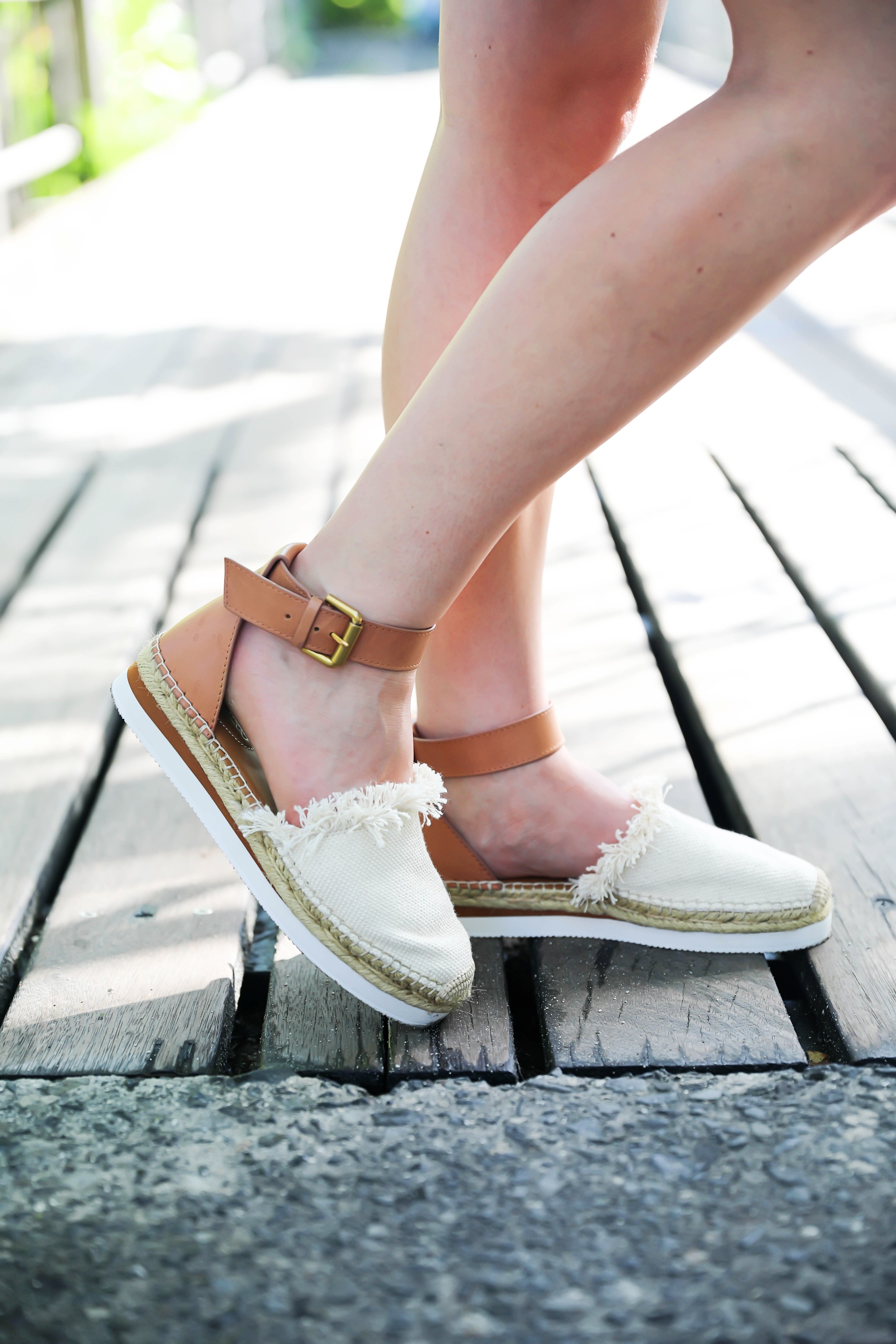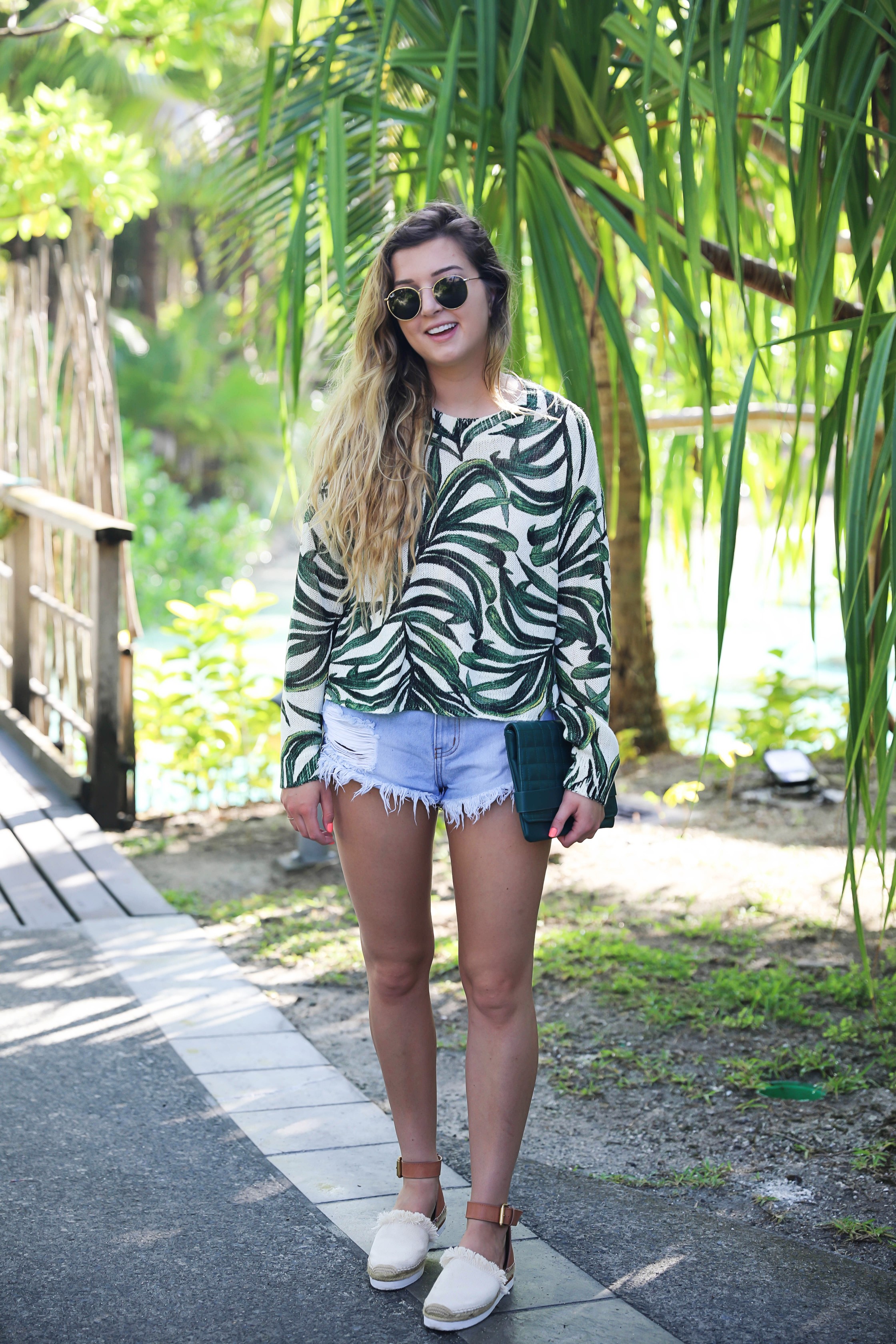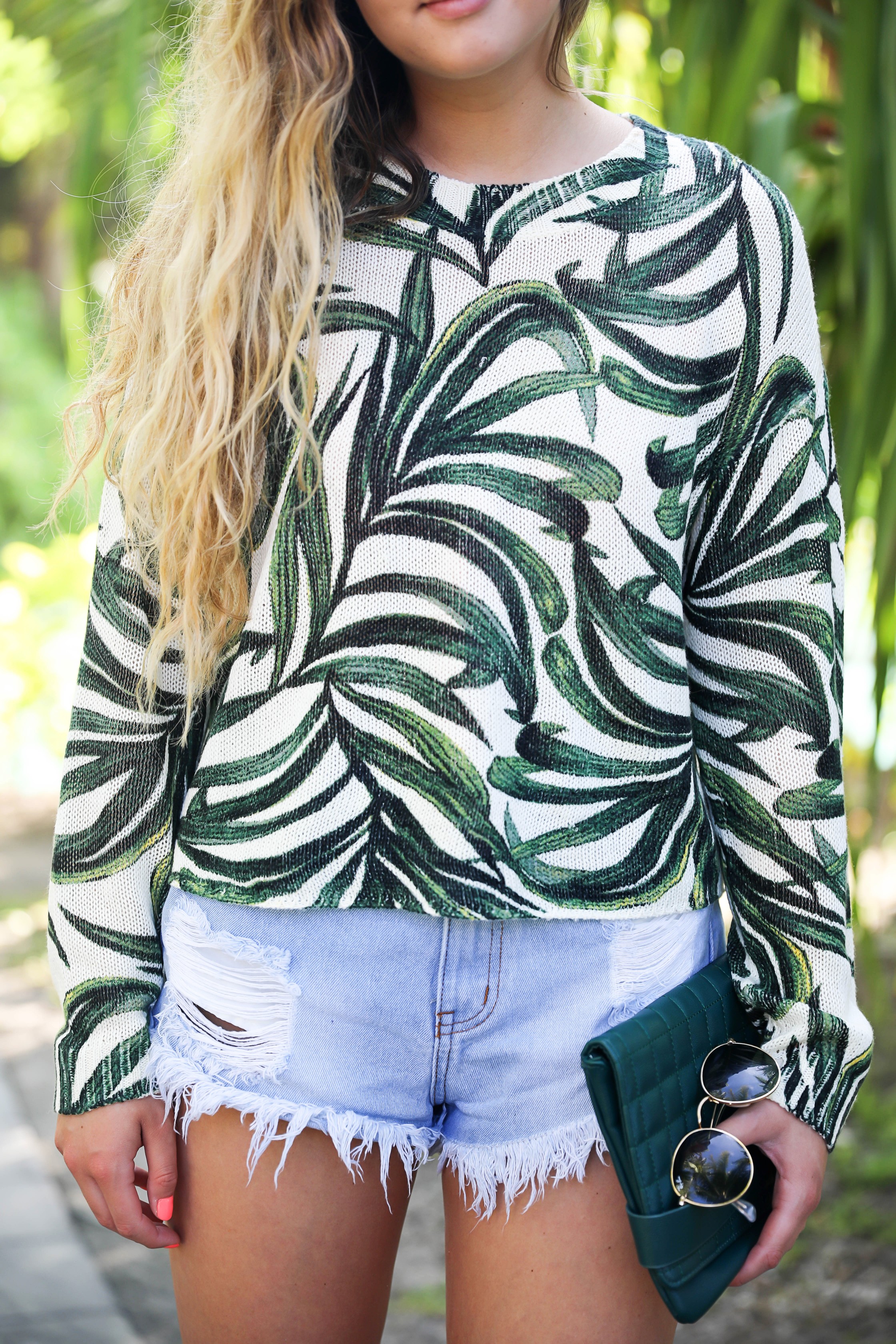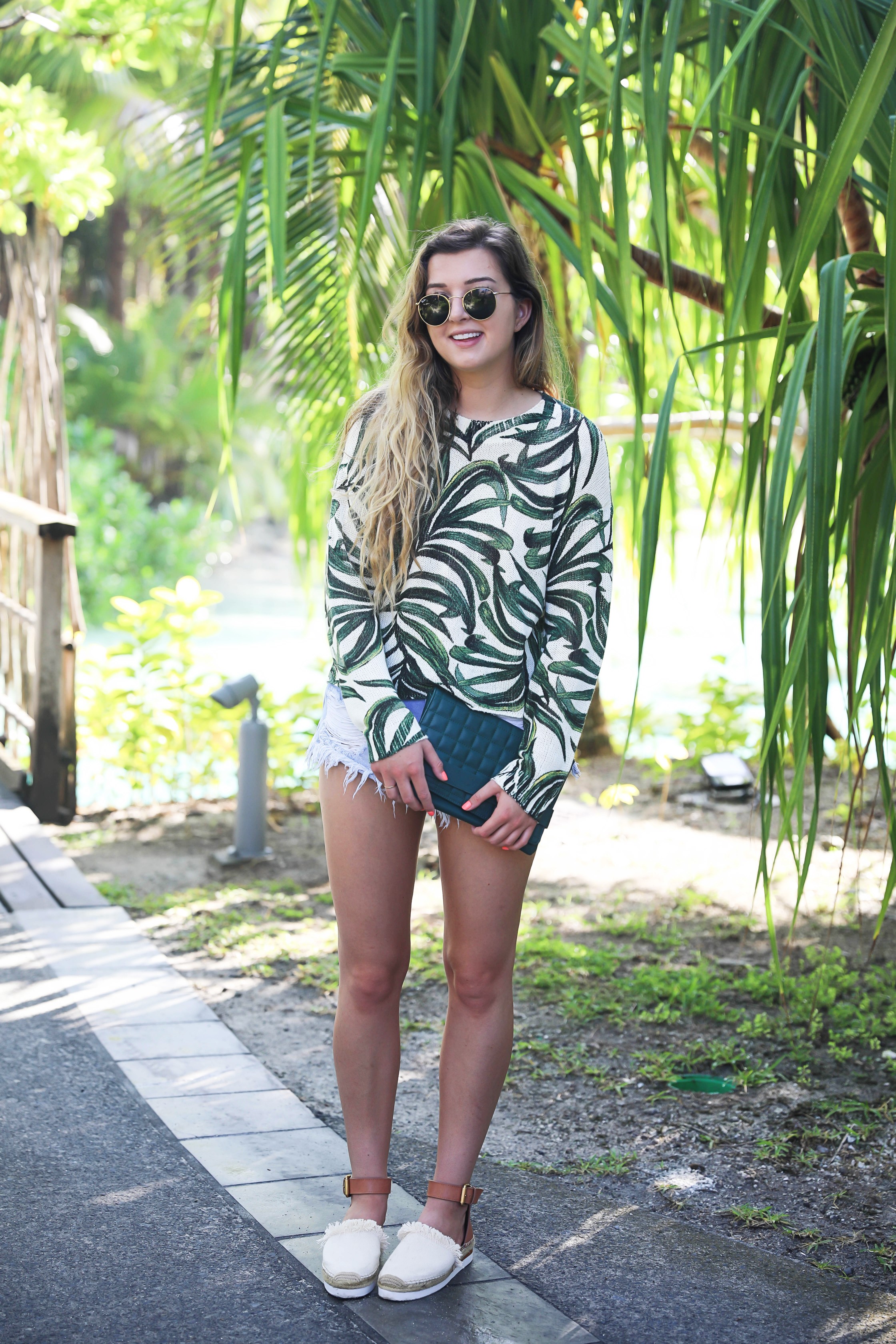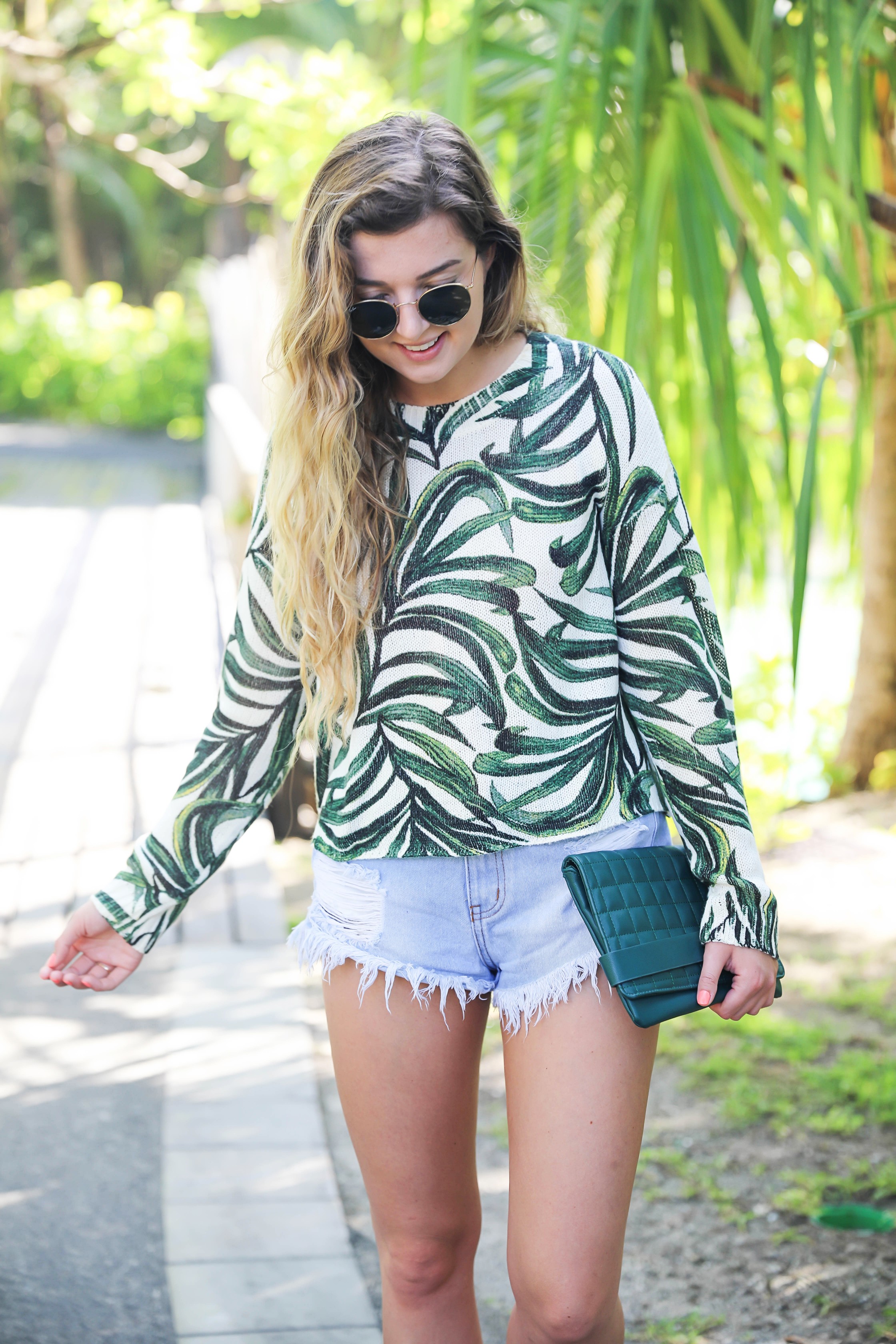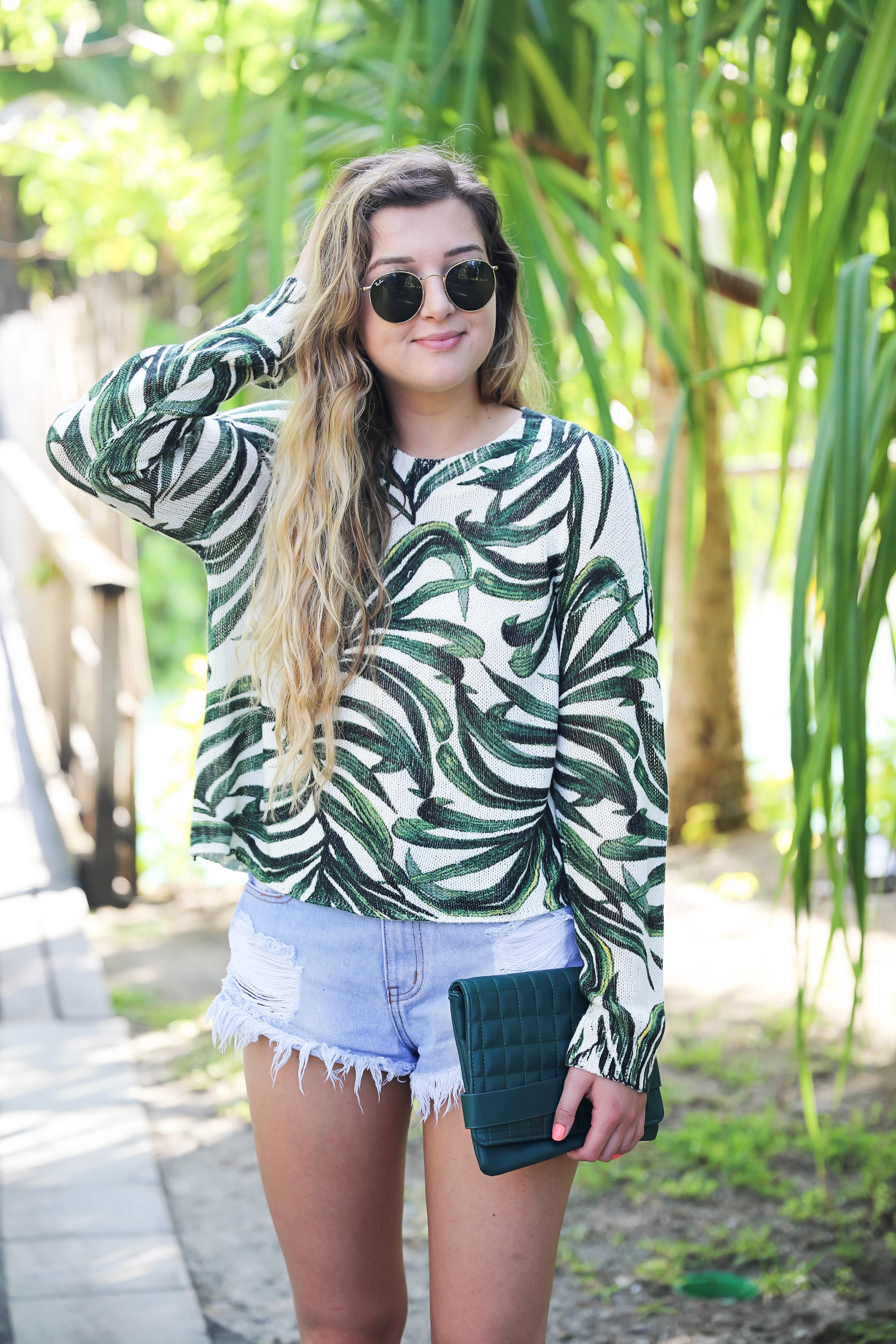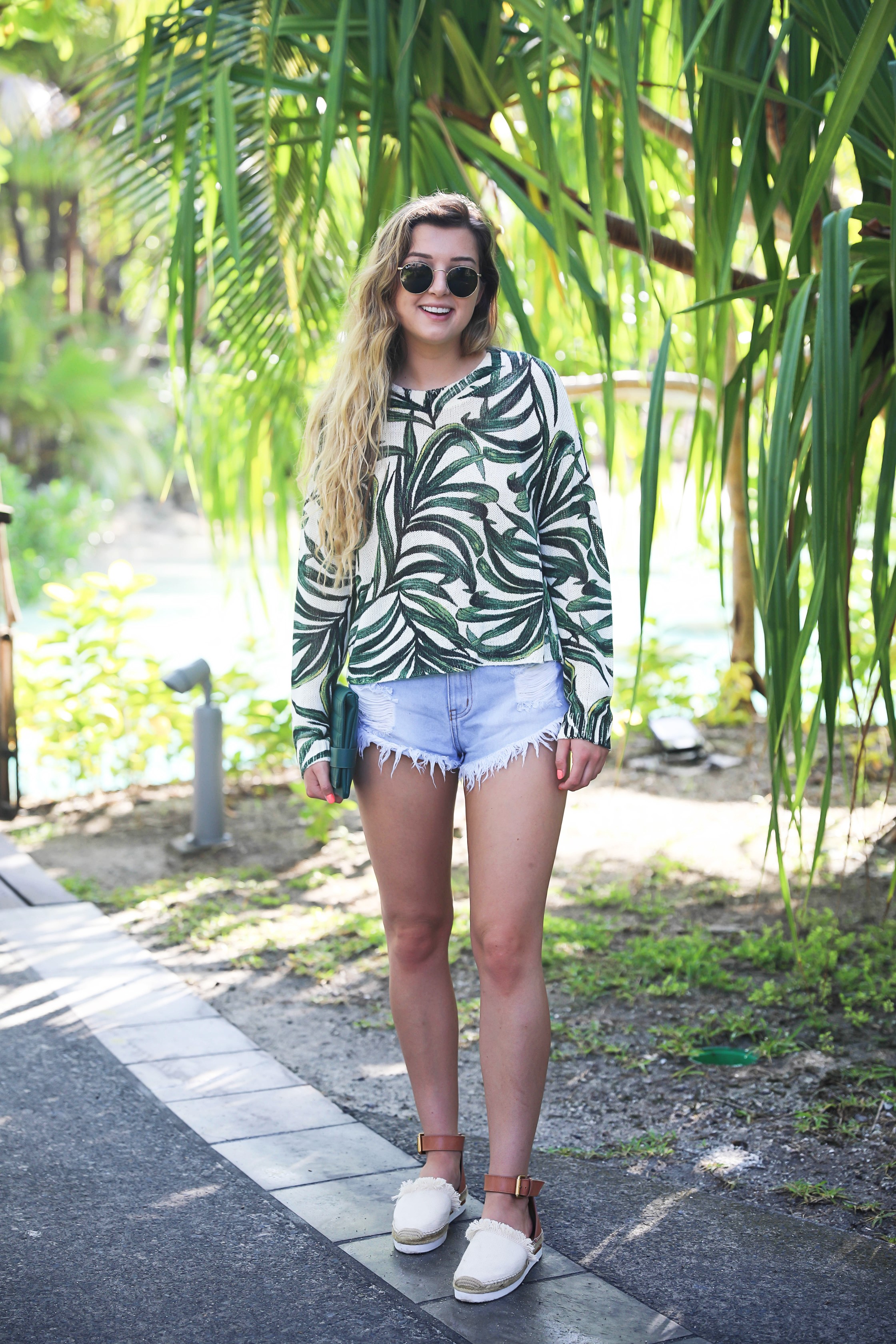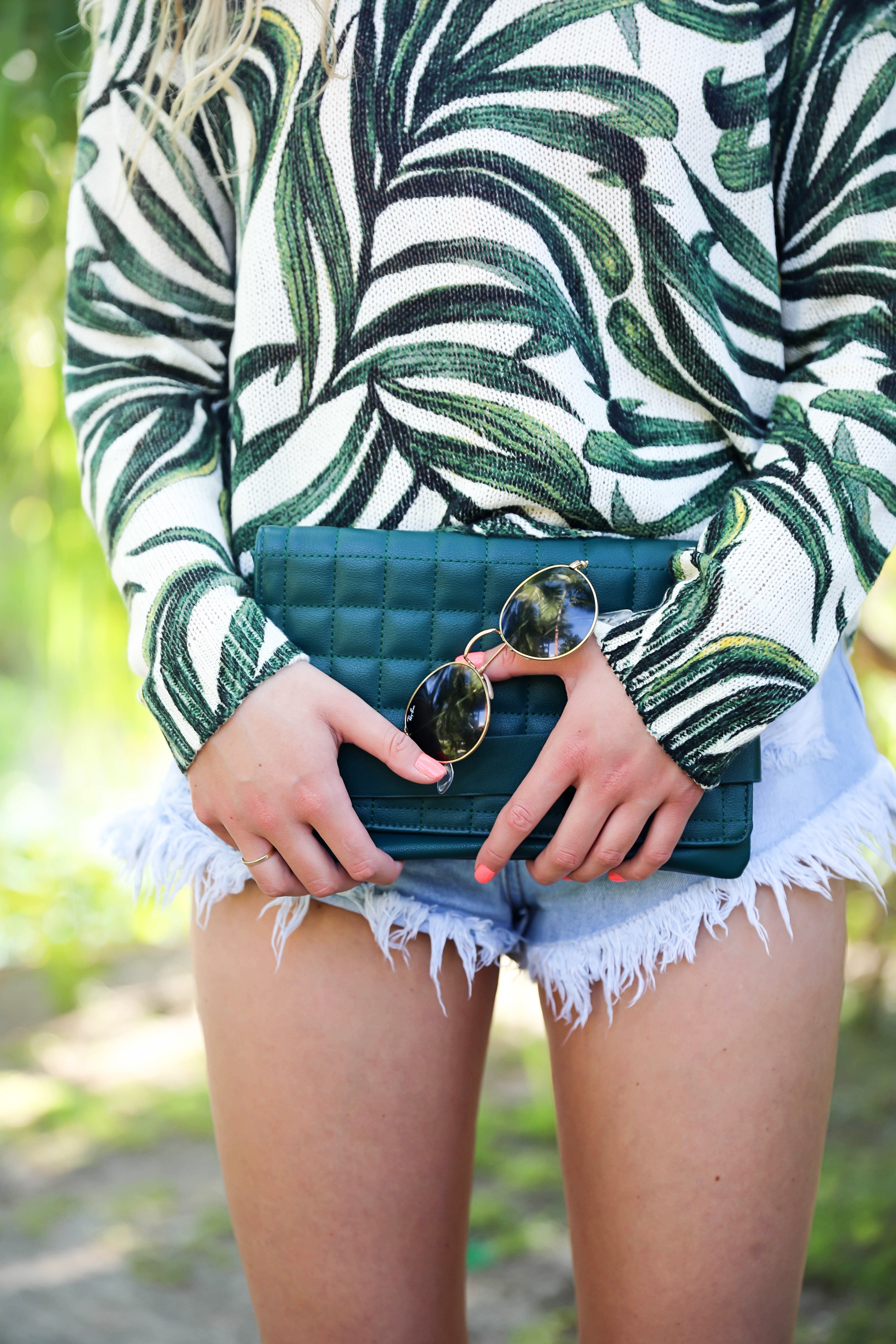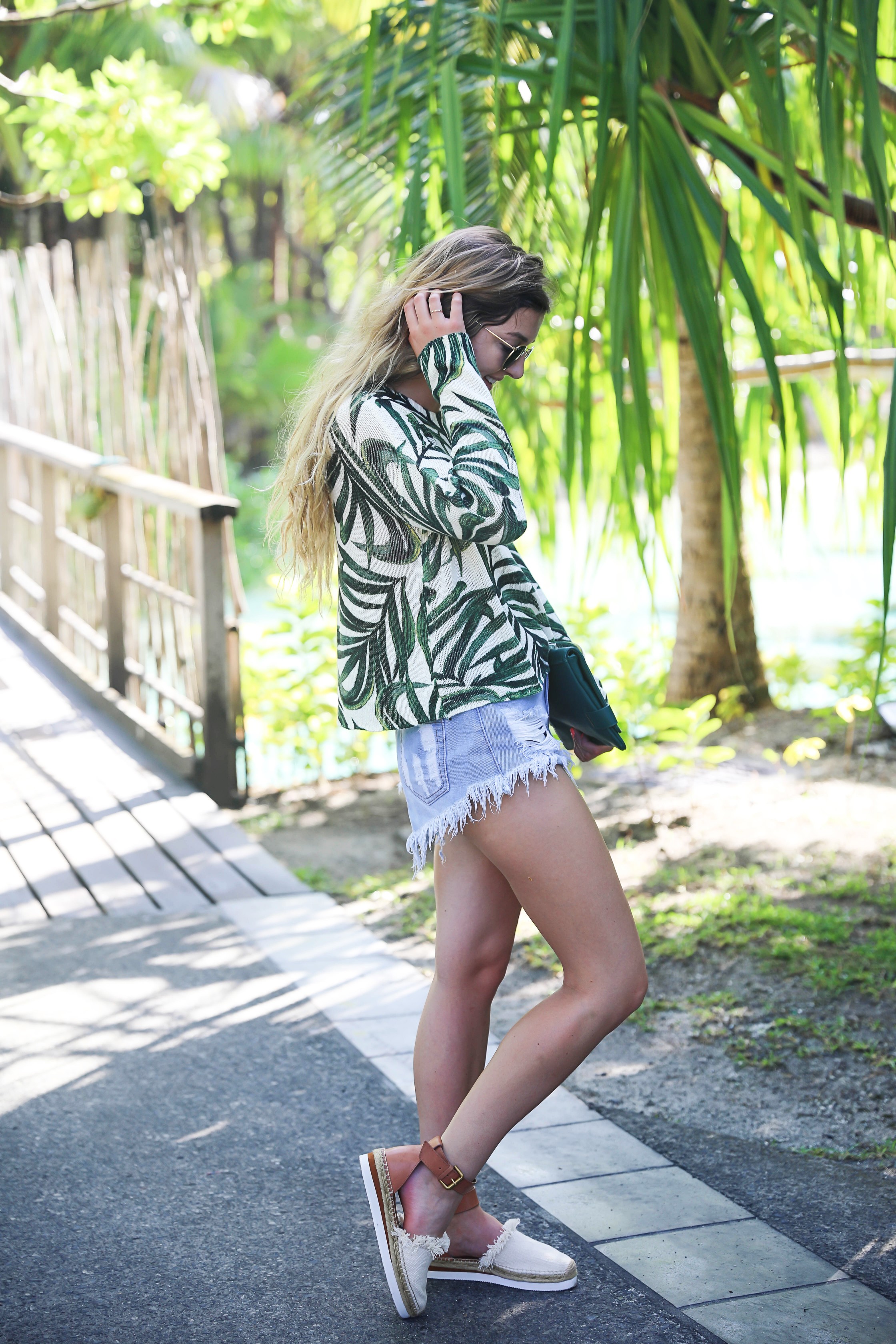 This whole outfit is just so tropical I love it! I talked about these shorts in Monday's post, they are my new favorites! I little cheeky, but that's super in right now and I think it makes my legs and tummy look good! Make sure to check out my last two posts from Bora Bora and stay tuned for even more! I think I have 10 posts going up altogether that will be shot on these two islands. It's too pretty not to shoot here!
Just got back from a massage and I am so relaxed so I am sorry if there are any spelling errors in this haha! About to have a relaxing afternoon and order some yummy lunch!
xoxo,
Lauren Emily Lindmark
Copyright © 2018 dailydoseofcharm.com